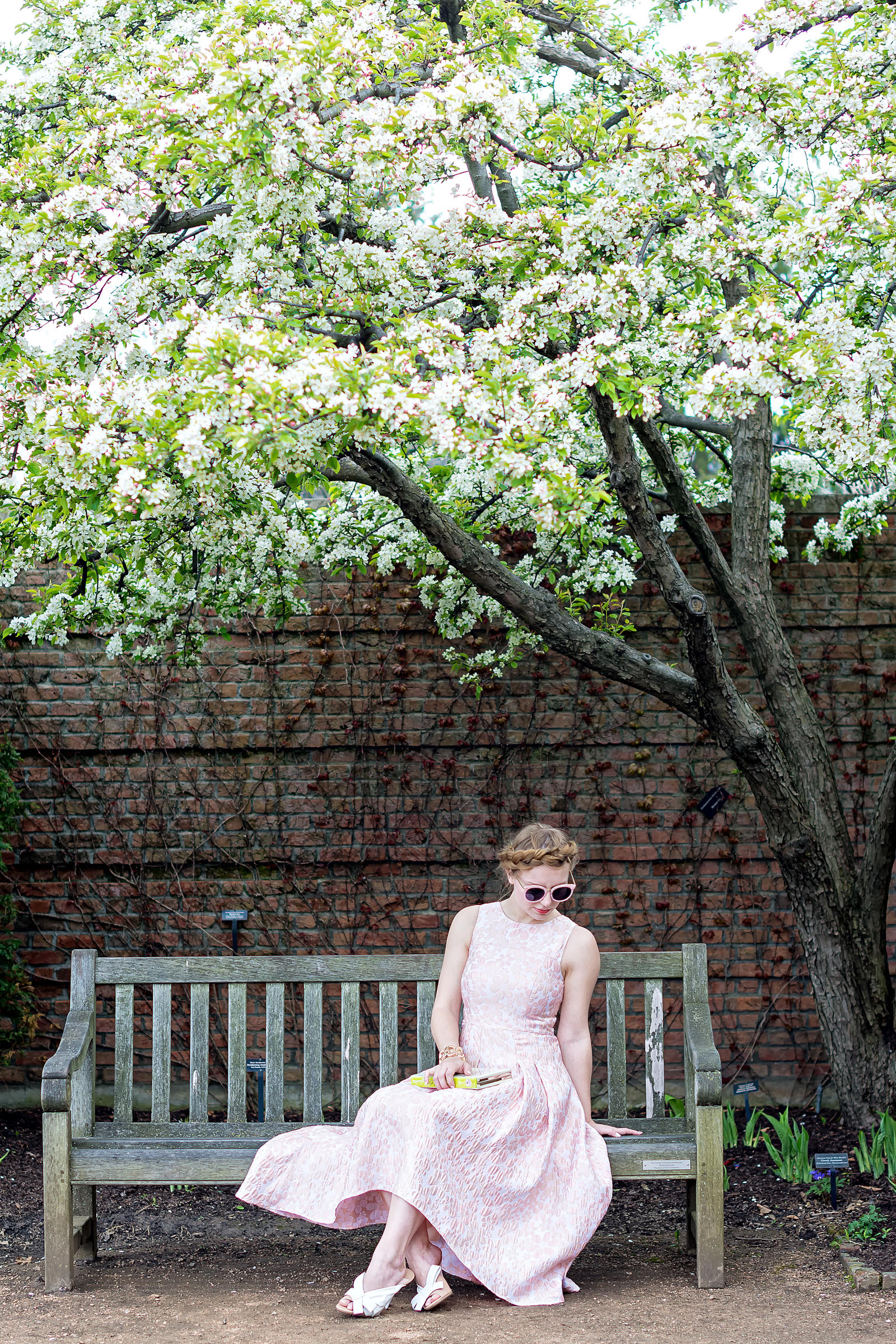 As a style blogger (and a full-time photographer) I'm always on the lookout for a great new location to shoot at. Shooting outside is a necessary evil for style bloggers but it can be a lot trickier to get right than it may look.
And though I pride myself on making most locations "work" for my shoots, over the years I've learned a lot about what locations work and what locations don't. I've tried them all — even the icy, rocky shore of Lake Michigan during Chiberia — and have scrapped so many great shoots because the location just didn't do them justice.
There's nothing more frustrating than scrapping a beautiful outfit because of the setting (I promise there's no way to make those distracting lines of cars parked in the street behind you look chic).
So today's post is for style bloggers everywhere — 10 tried-and-true outfit locations you can find just about anywhere! The sorts of spaces that help you tell a story through your outfits (which helps them succeed on Pinterest) and that are available to everyone.
I got the idea for this post after Rachel shared her favorite locations for optimal photos — it can be so easy to get into a rut and shoot from the same locations all the time as a blogger. Why not challenge yourself to try something different? You may be surprised by how much you love the result!
10 Outfit Locations You Can Find Just About Anywhere
Plentiful in most urban and suburban areas, alleys are some of most forgotten about and yet charming places to shoot. Lovely brick walkways, grungy yet beautiful walls, and great texture. An added bonus? They are often more shielded from rough weather — harsh sunlight, wild winds, or light drizzles — which can quickly ruin a great outfit. I have gotten some great shots on days when the weather wasn't cooperating just by ducking into an alley.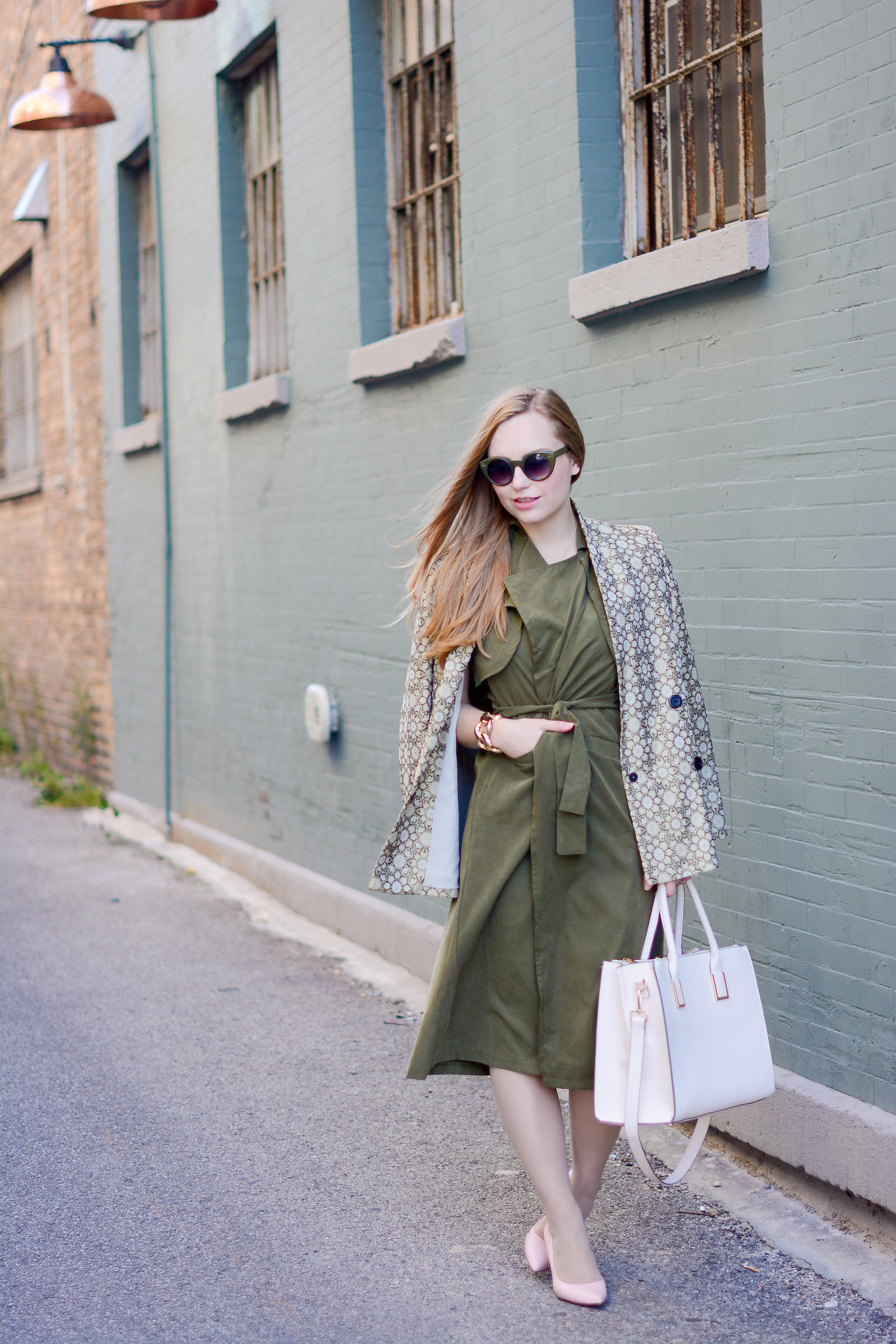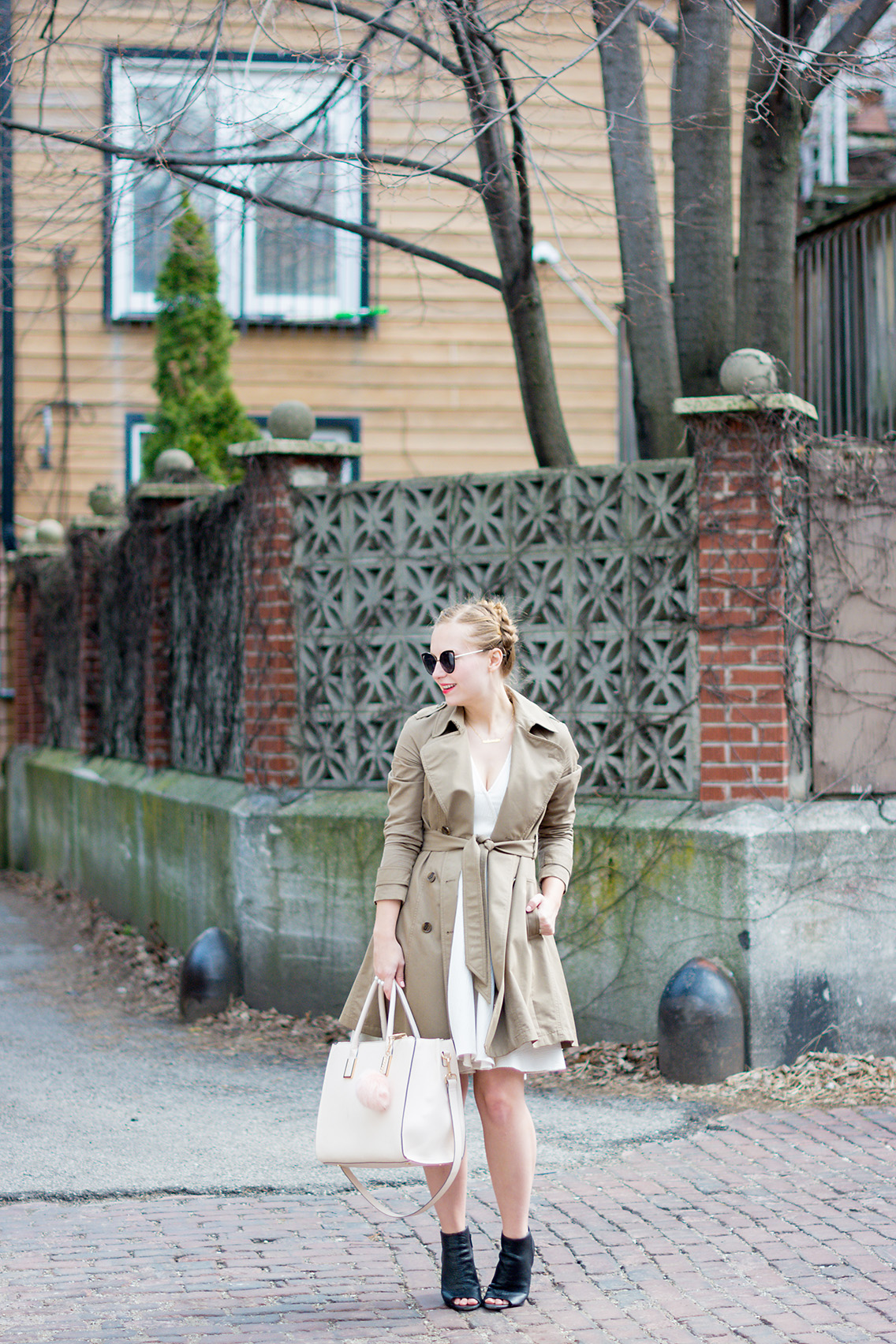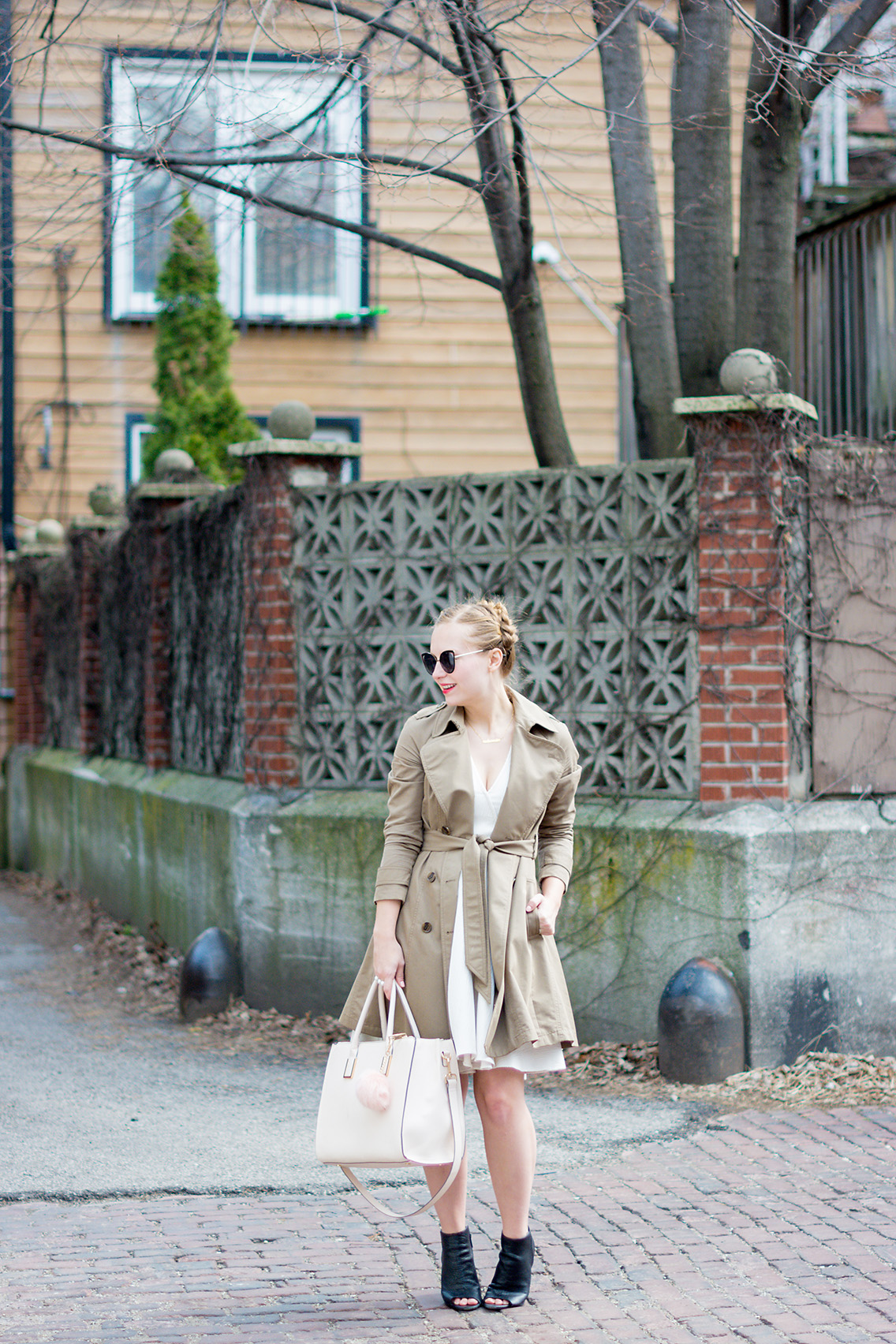 ---
Most people live near water in some capacity or another — take advantage! Rivers, lakes, oceans, fountains, streams… they all work beautifully to create a natural effect in your photos. And water makes one of the prettiest blurred backgrounds (called 'bokeh' by professionals) I know of. Even these shots I did above along the Chicago River with loads of construction and trash floating in the water turned out magically!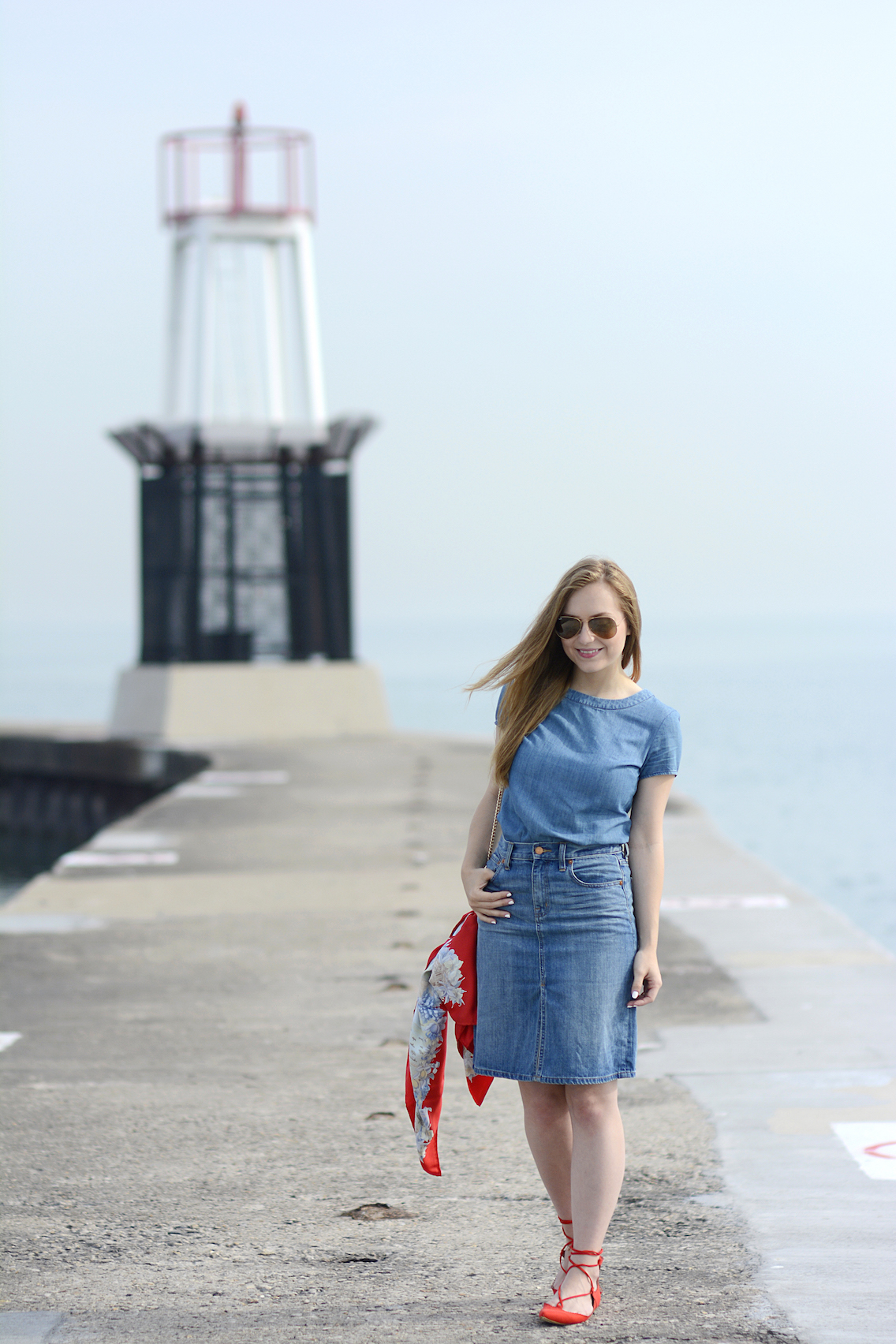 ---
Color can bring LIFE to your photos, especially during the barren winter months when you grow tired of gray backgrounds. Colored walls can be found in the most random spaces and can be a great way to add vibrancy to a striking outfit. Not sure where to find colored walls near you? Why not search online? You'd be amazed how many wall guides you can find these days. If you're here in Chicago, Style Charade's Chicago Wall Guide is a great place to start!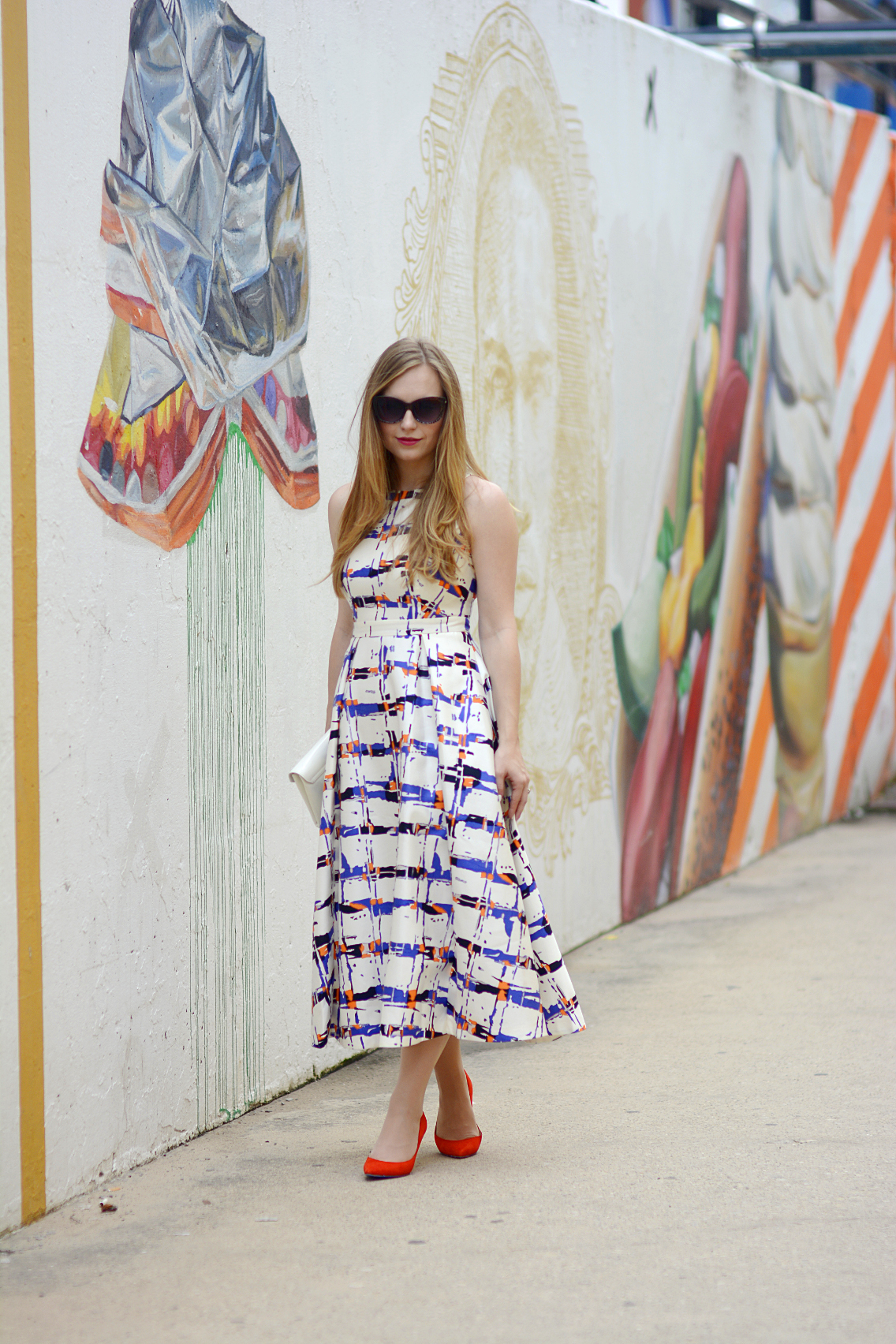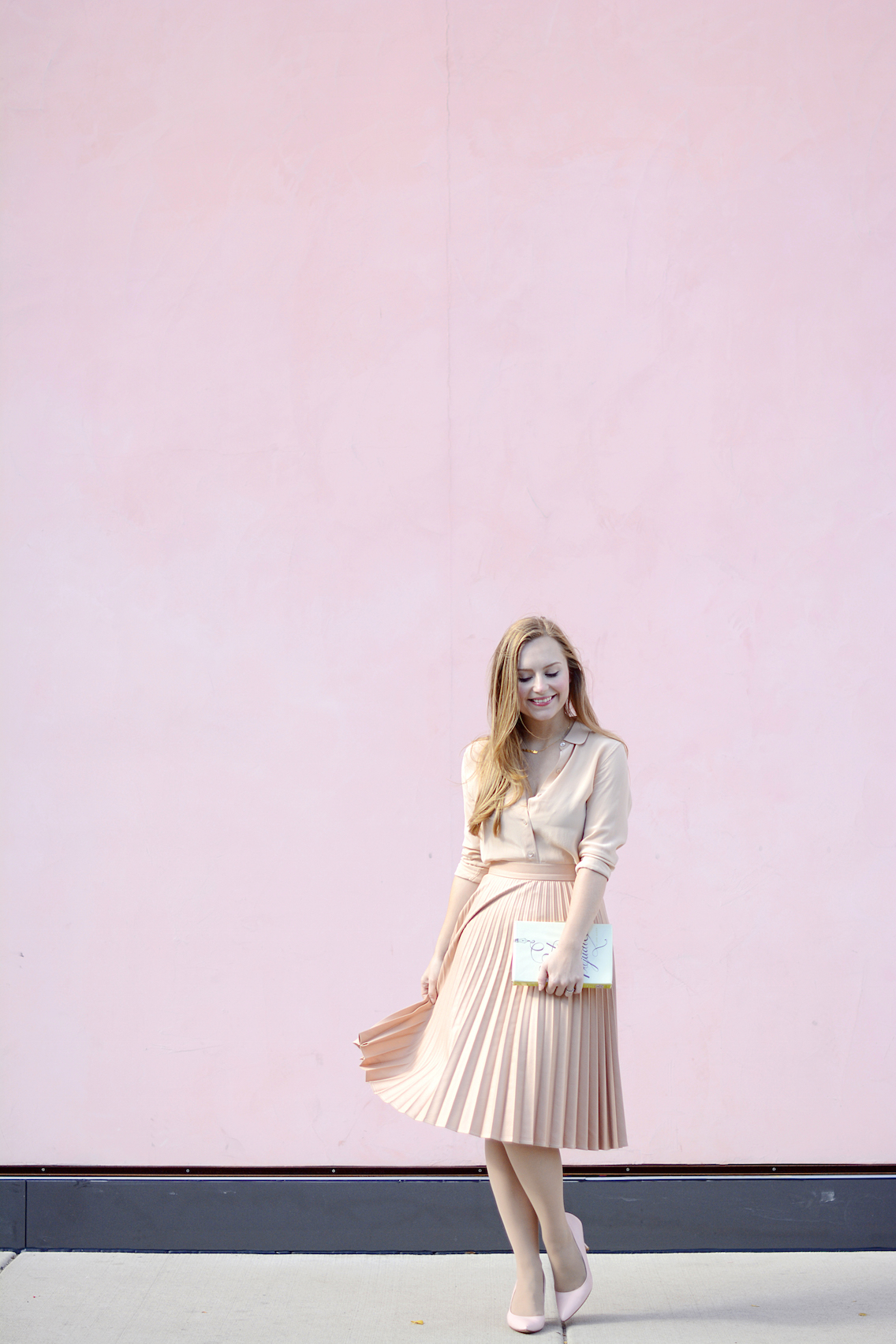 ---
Anywhere with large vertical facades or wide open spaces can make some of the most beautiful backgrounds. And the most EPIC.
We're just little people in a big world, after all!
I love shooting large-scale spaces more than anywhere else if only because they give you SO much to work with. I recommend searching for spaces with big scale but minimal coloring and details so you won't blend into the background too much from far away.
Then you can get shots like this: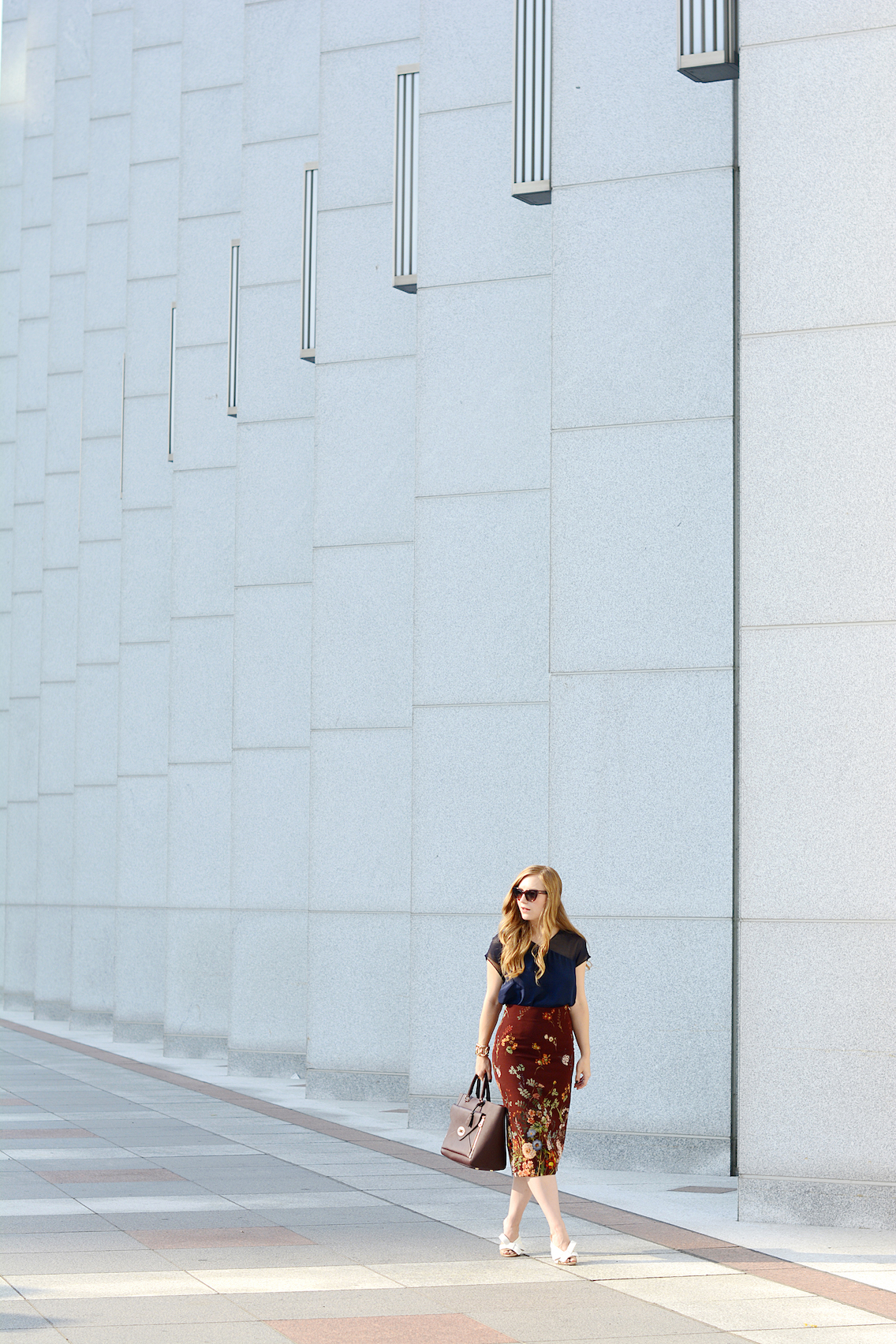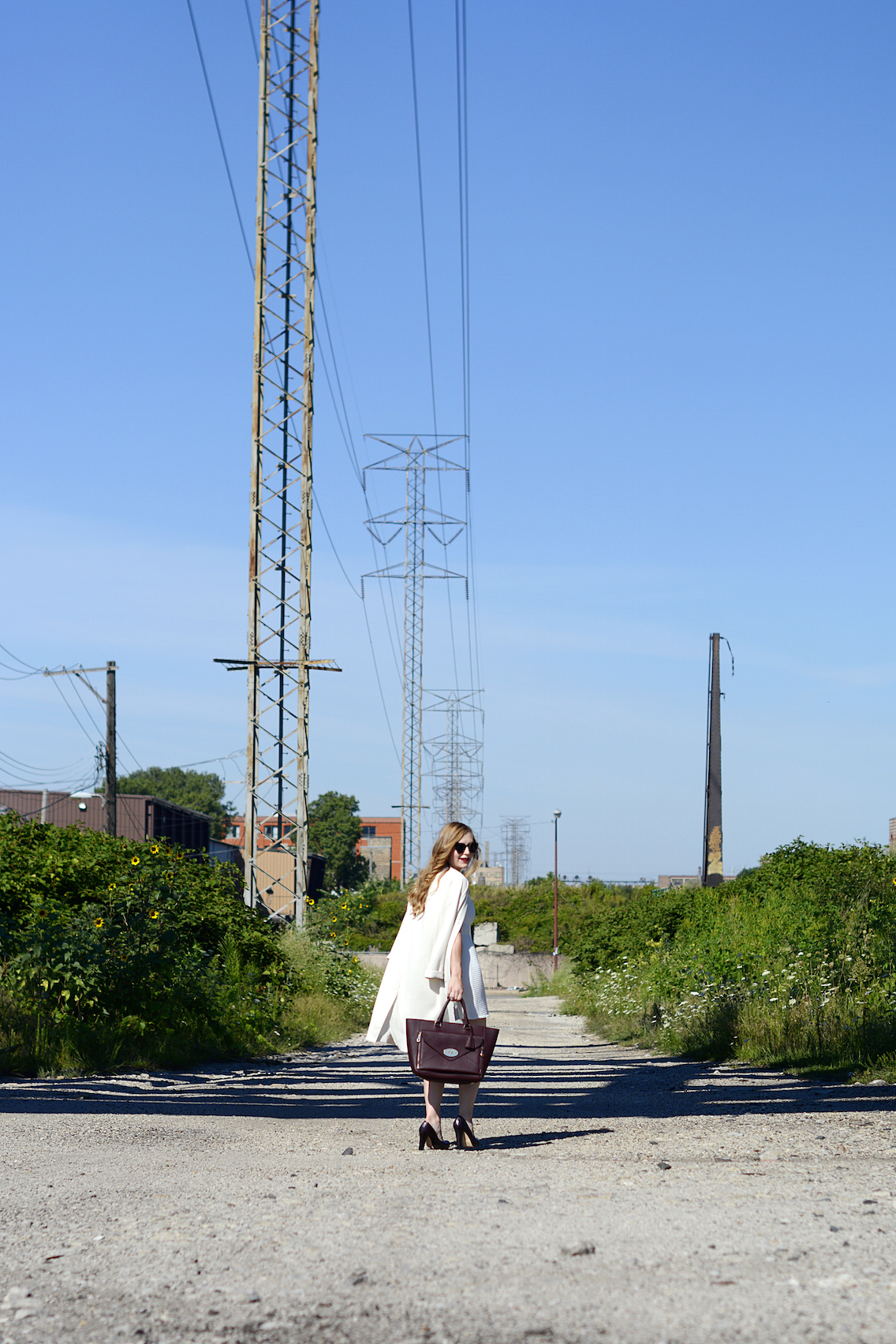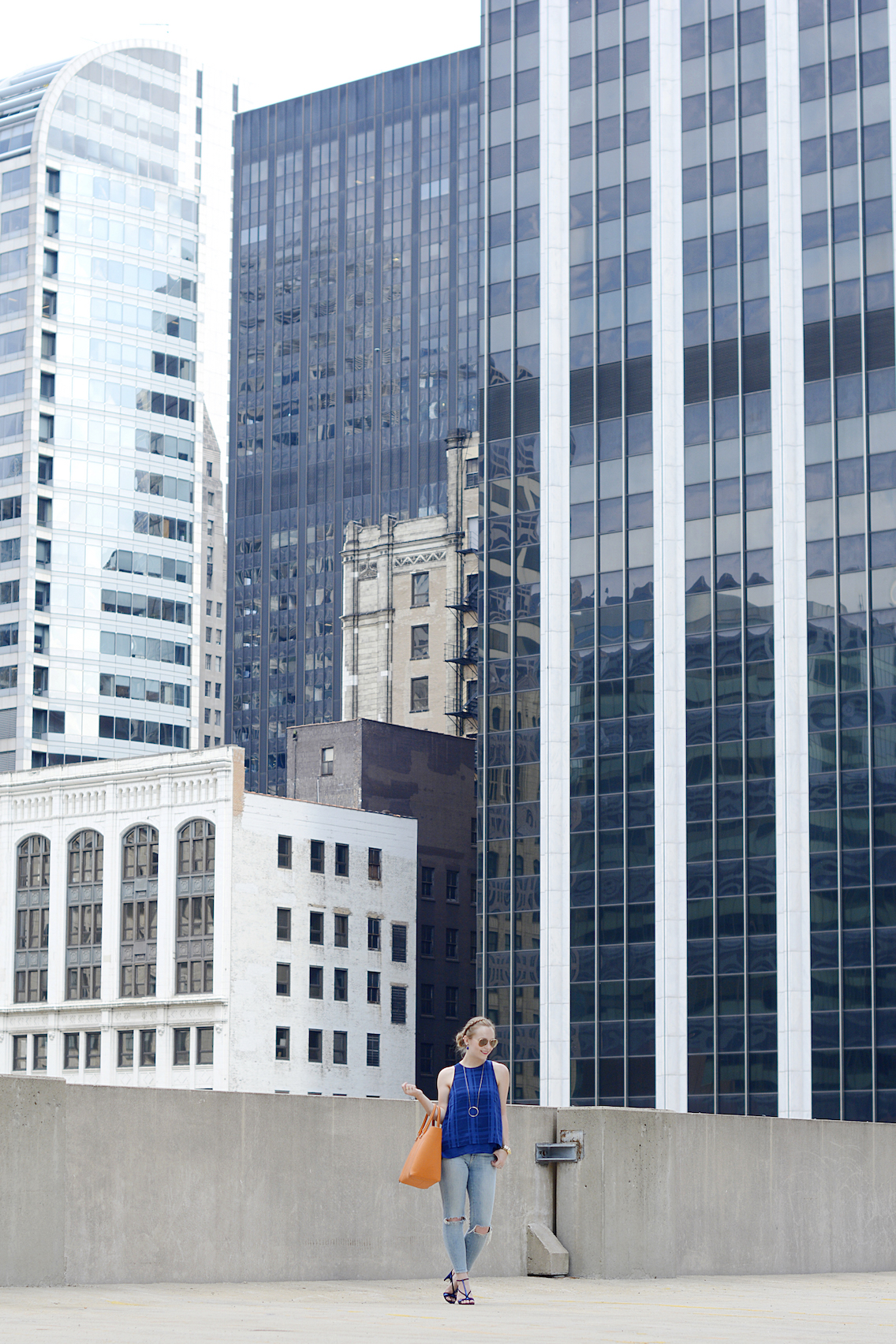 ---
The style blogger classic! Sidewalks are found everywhere and useful for almost any outfit. If you find sidewalks next to interesting buildings or lined with fencing, you can get some really beautiful shots if you're clever with the perspective you choose. Use available architecture to your advantage like I did with the fencing in the above shot to create a strong linear line and a disappearing focal point, adding to the depth of the photo.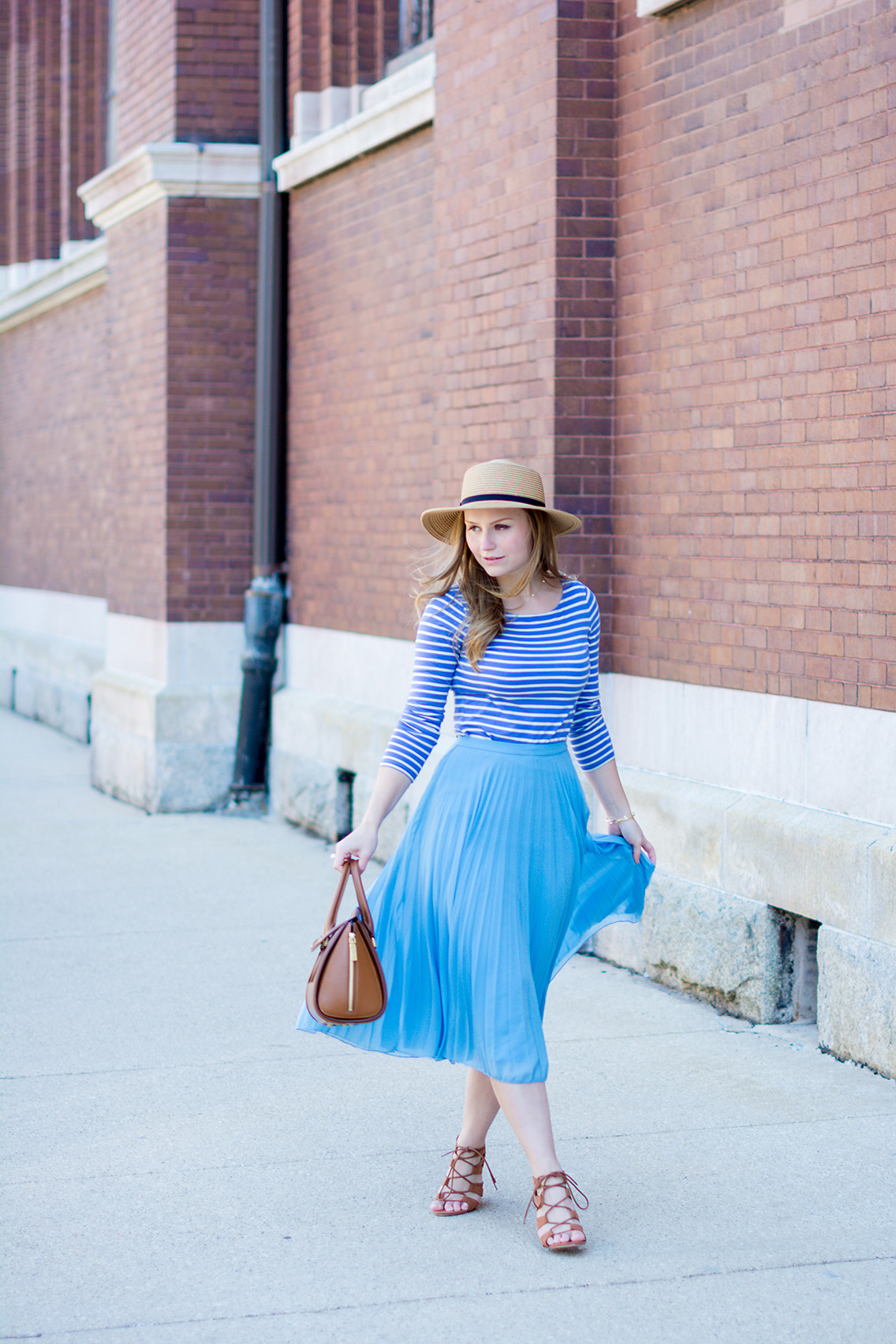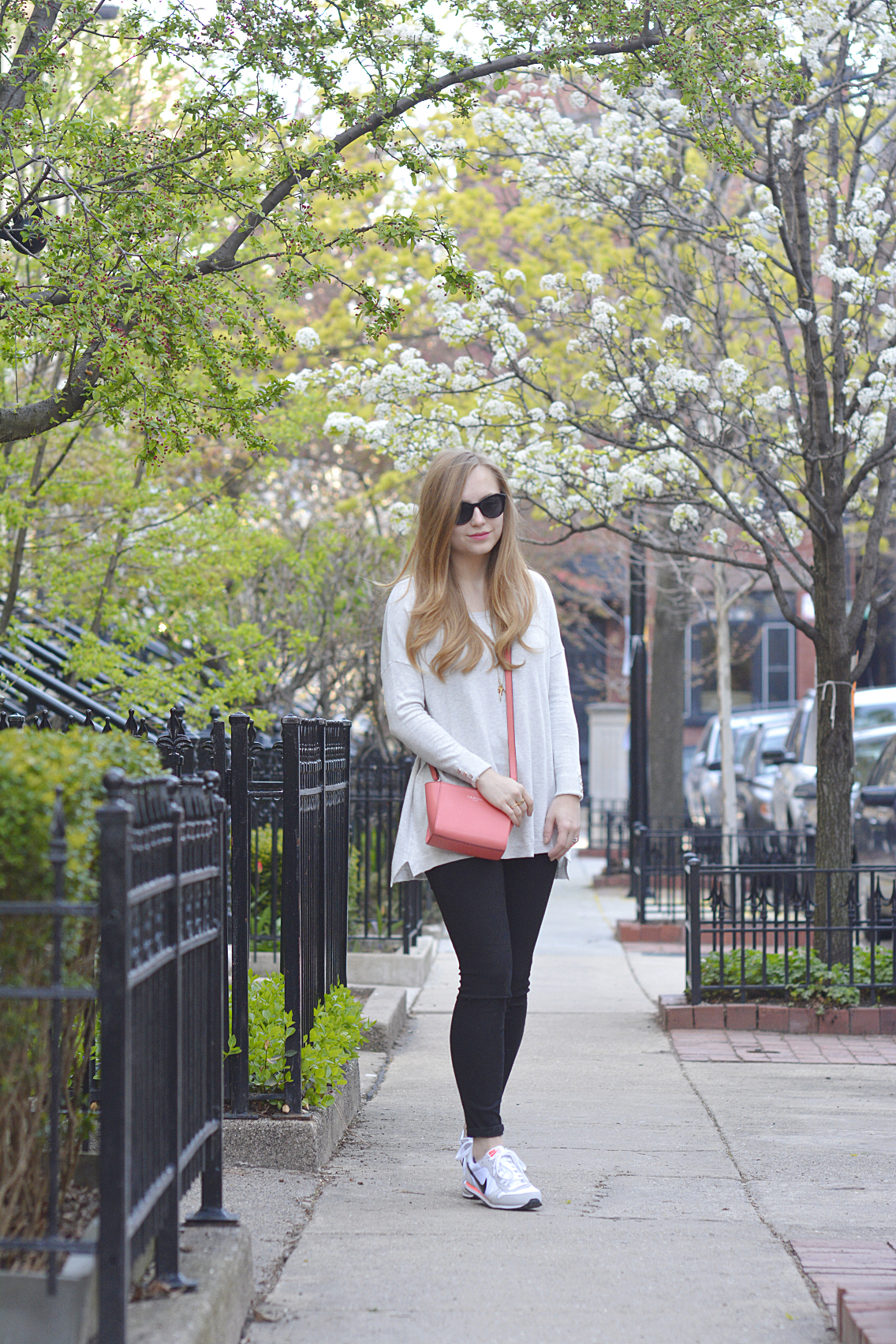 ---
Much like sidewalks, staircases are easy to find and easy to shoot. While sidewalks create horizontal depth in your photos, staircases can create vertical depth. Use this to your advantage. Stand a few steps above your photographer and watch as you magically appear taller and thinner! As a petite blogger, I've definitely used this trick to my advantage more than once!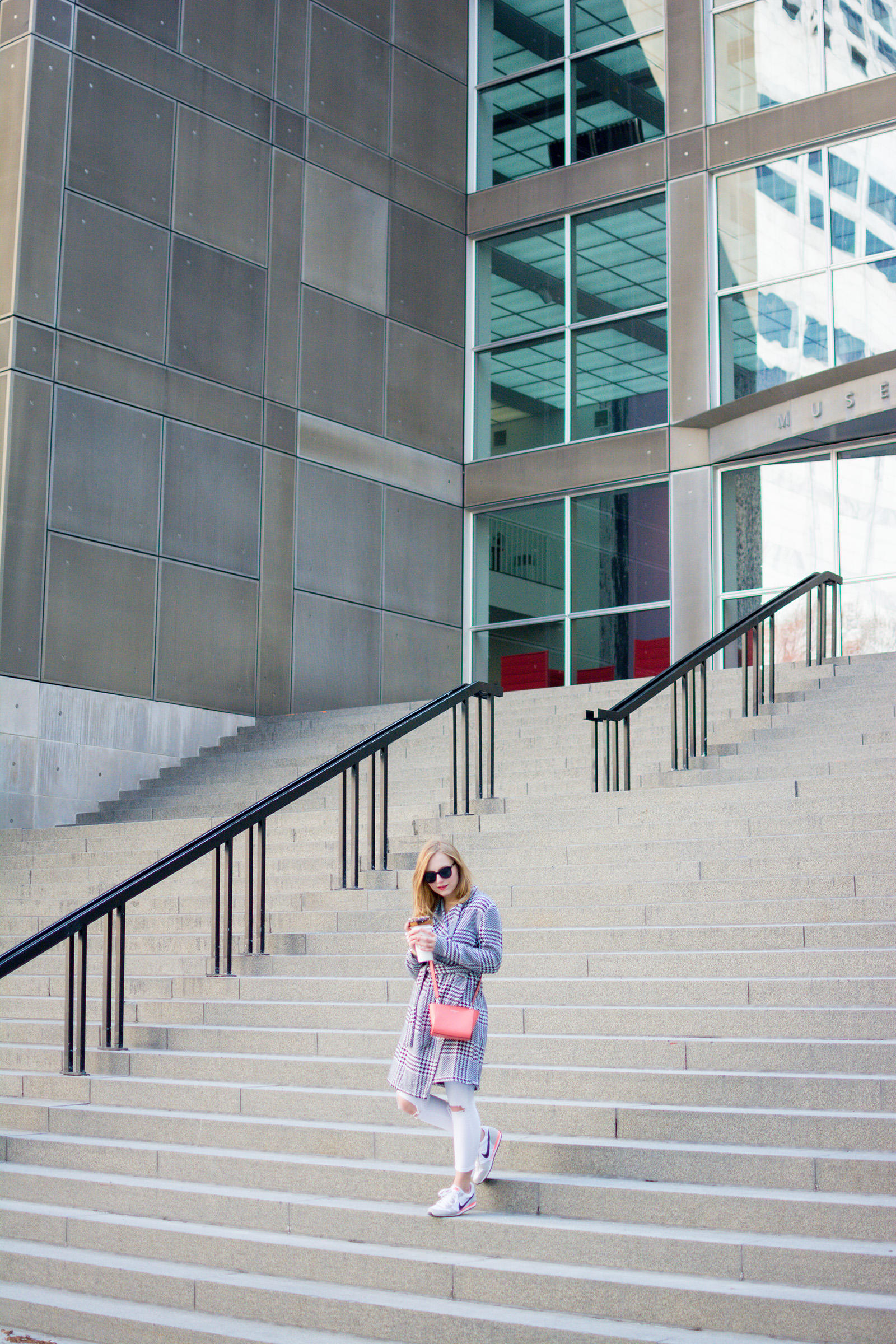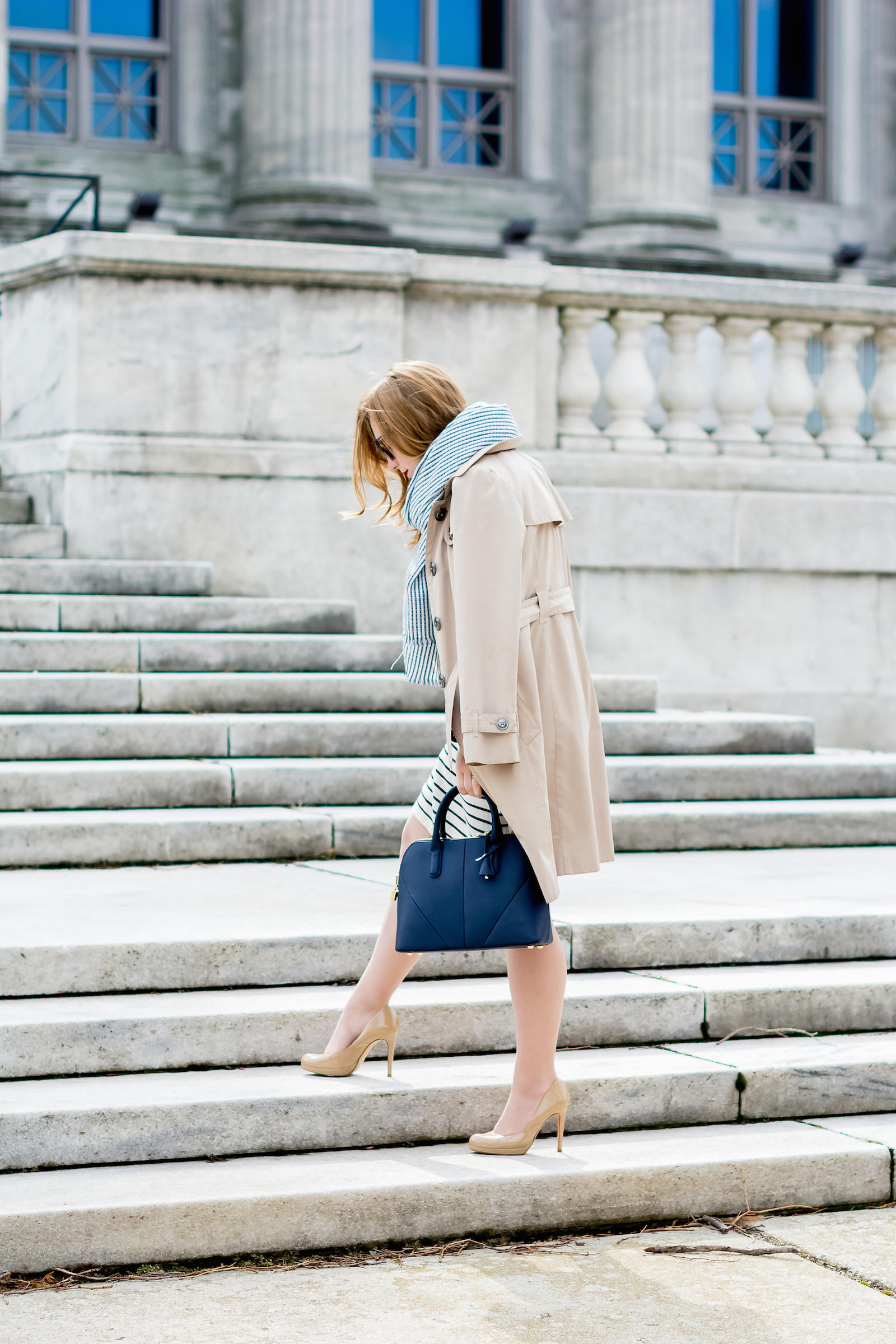 ---
As a city dweller this option can be easy to forget! Here in Chicago I head to one of the larger public parks like Lincoln Park or Humboldt Park to shoot. Otherwise, if I really want to be in the thick of nature, I drive out to the Chicago Botanic Gardens or the Morton Arboretum. Nothing will make you feel more like Alice in Wonderland!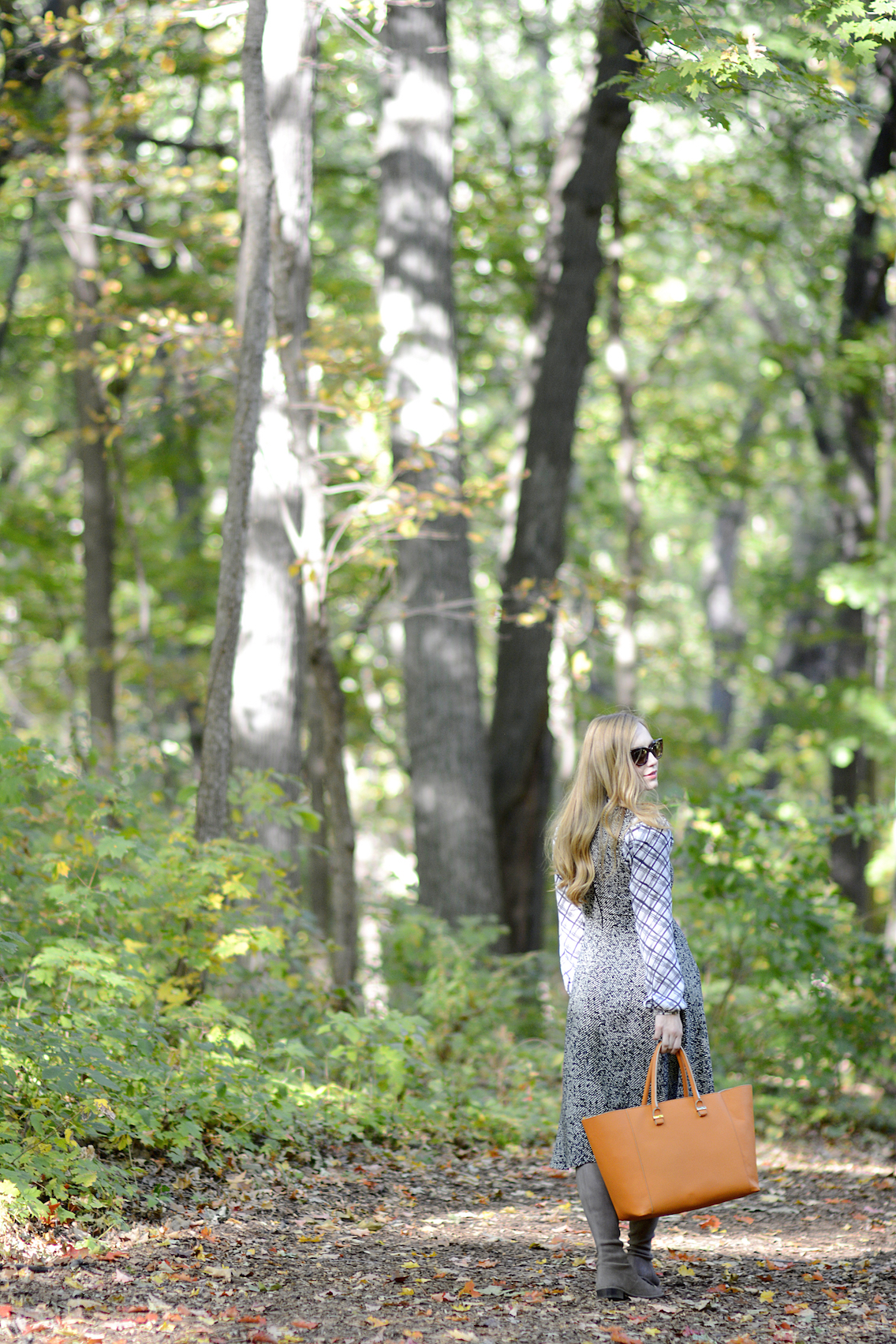 ---
If you're lucky enough to live somewhere with picturesque public spaces, use them for your photos! Public art, sculptures, buildings all make for such great and unique backdrops — where else but Chicago can you get an outfit shot in front of a giant metallic bean? Public spaces lend a distinctive characteristic to your photos that locals will especially appreciate ("Hey, I recognize that statue!").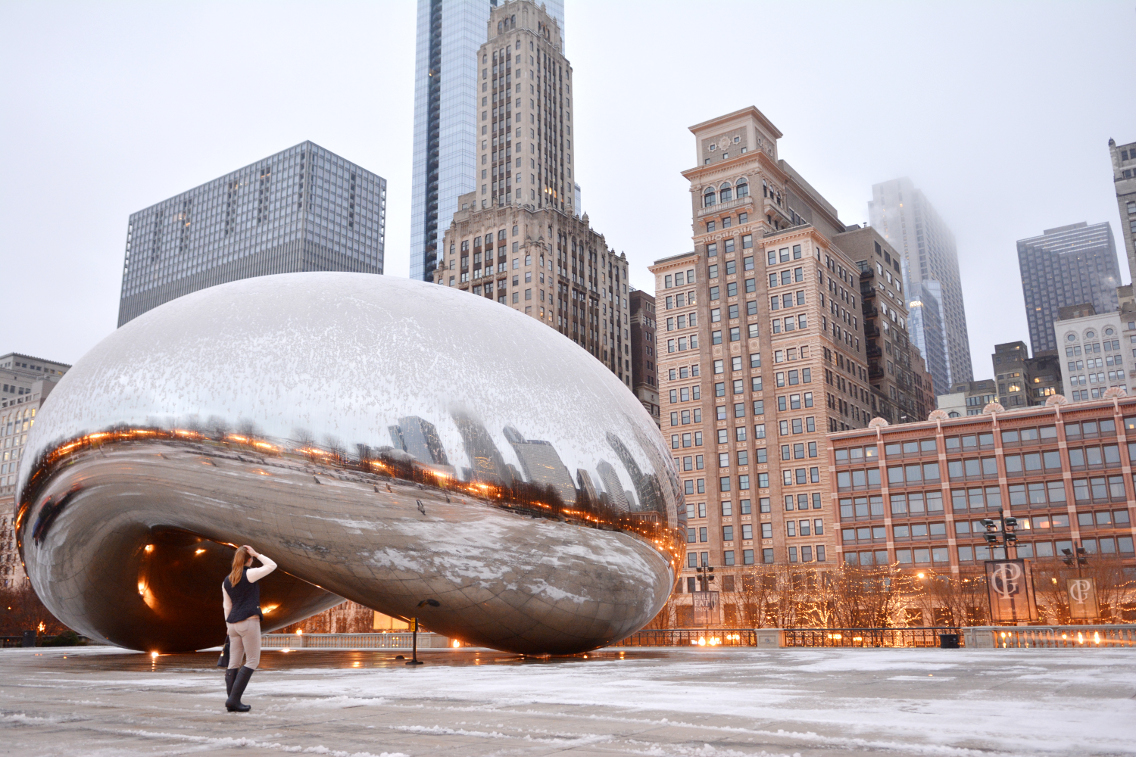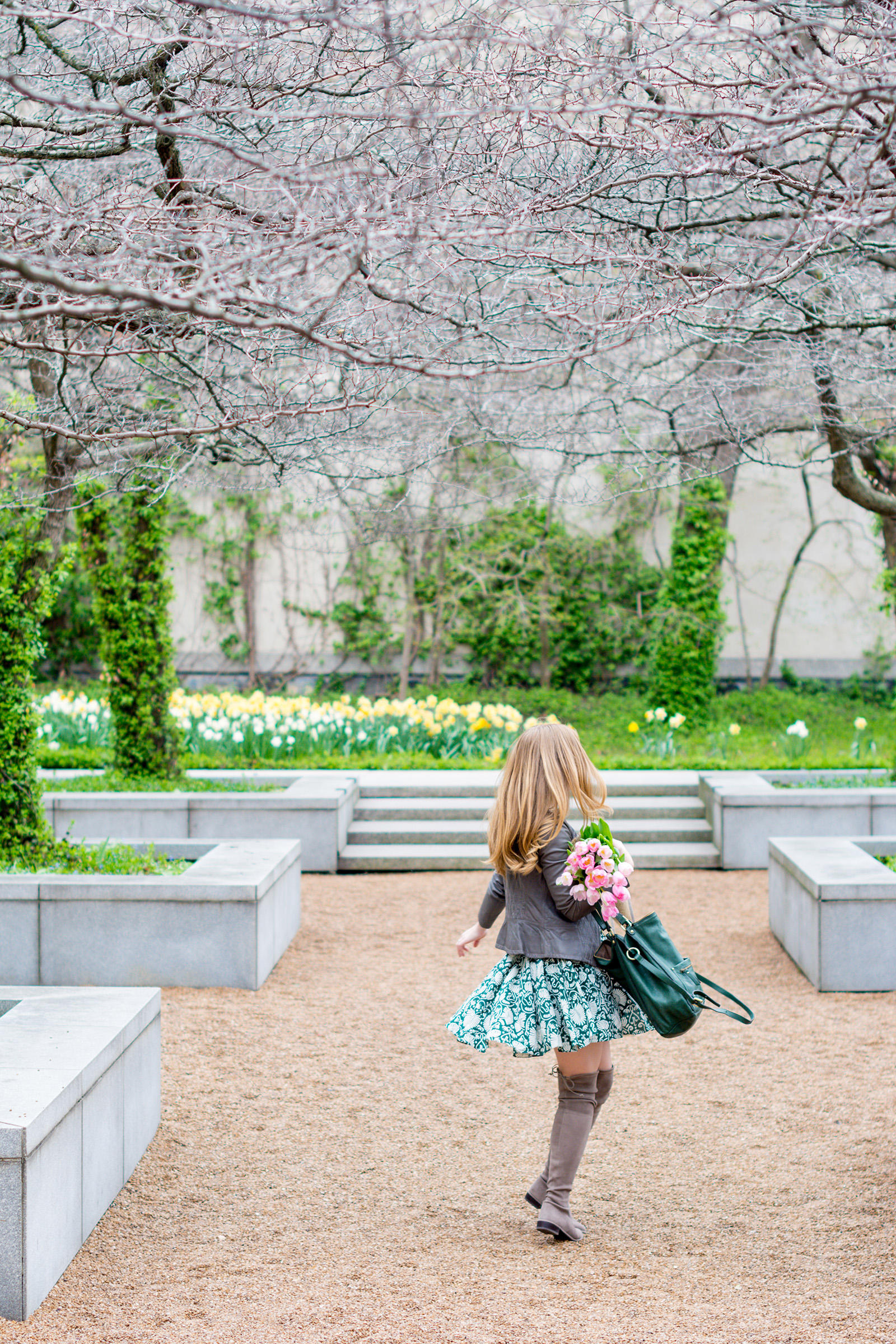 ---
When I first started shooting my outfits, I hated having an audience. I'd go to great lengths to avoid being seen shooting my outfit — an activity I was afraid strangers would view as narcissistic or droll (and really, who can blame them?). I'd shoot by myself with my camera tripod and remote or with close friends like Anna, finding the quietest places to shoot so I could be natural on camera, not self-conscious while people watched me (you wouldn't believe the people who've gawked at my shoots before…).
But after 1.5 years of shooting myself, I've learned to not really give a F*** what people think. I've even learned to embrace busy spaces for photos!
Farmers markets, busy city intersections, and public festivals can all make for exciting and interesting backgrounds. Sometimes the chaos can actually add to the story, as opposed to subtract from it.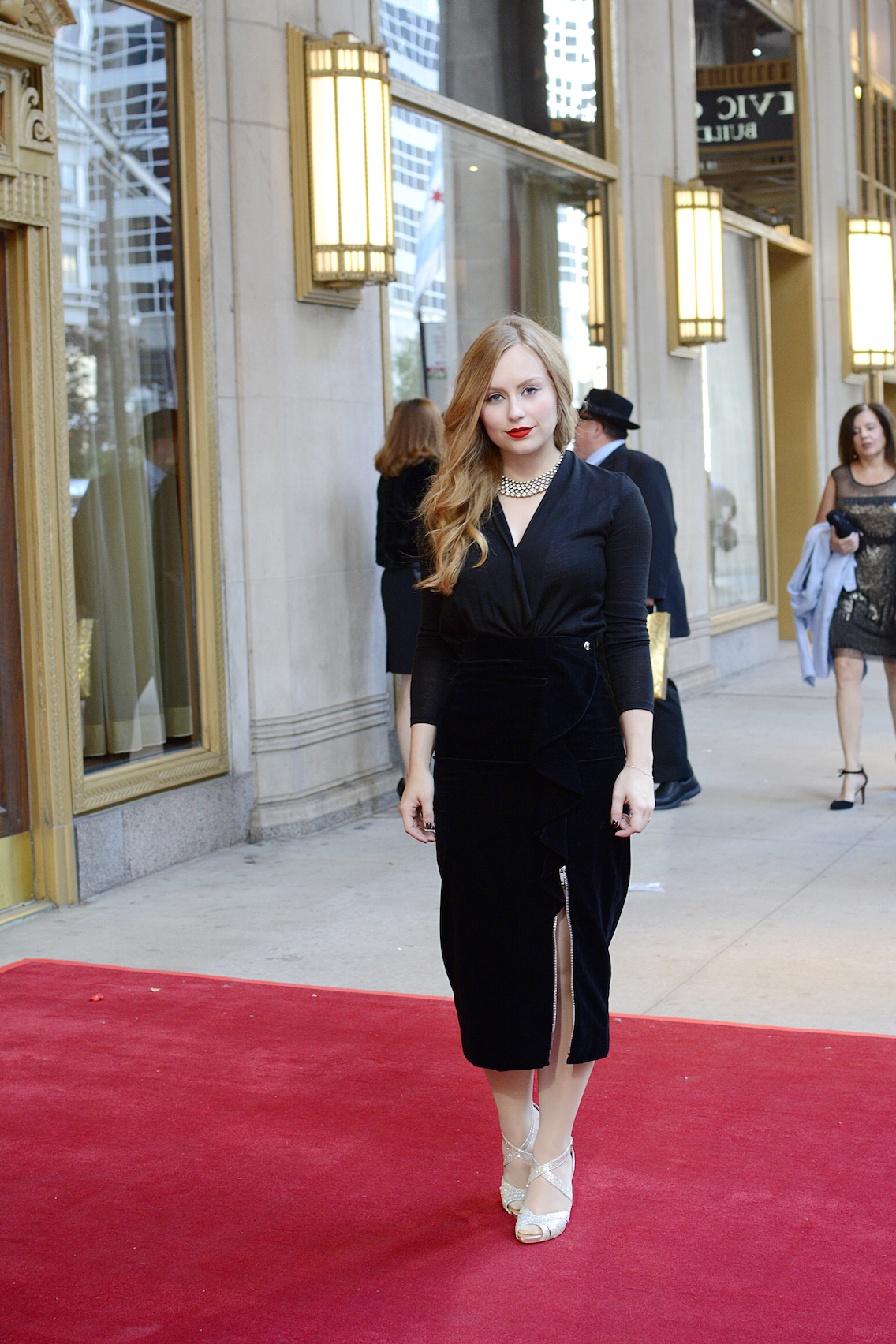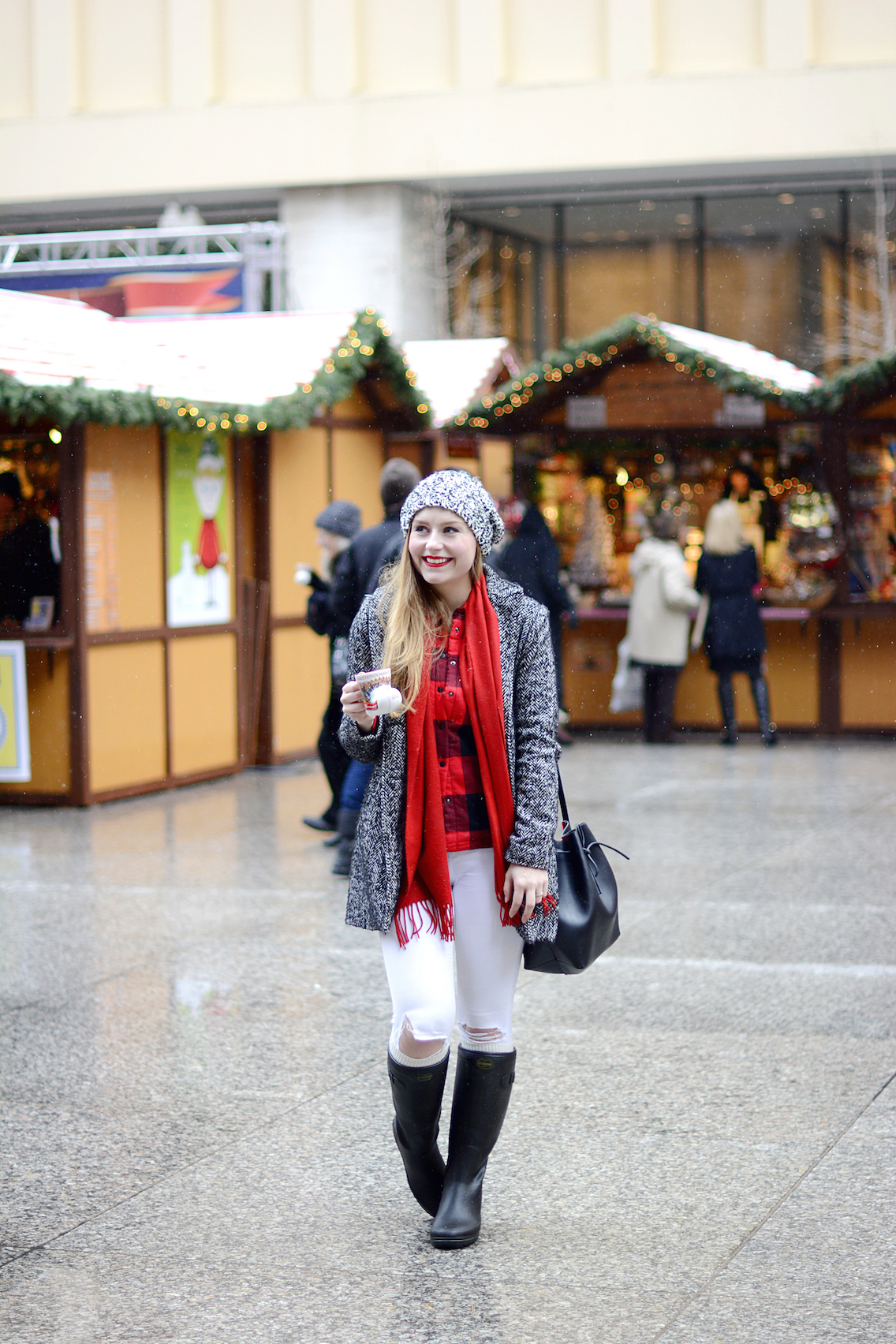 ---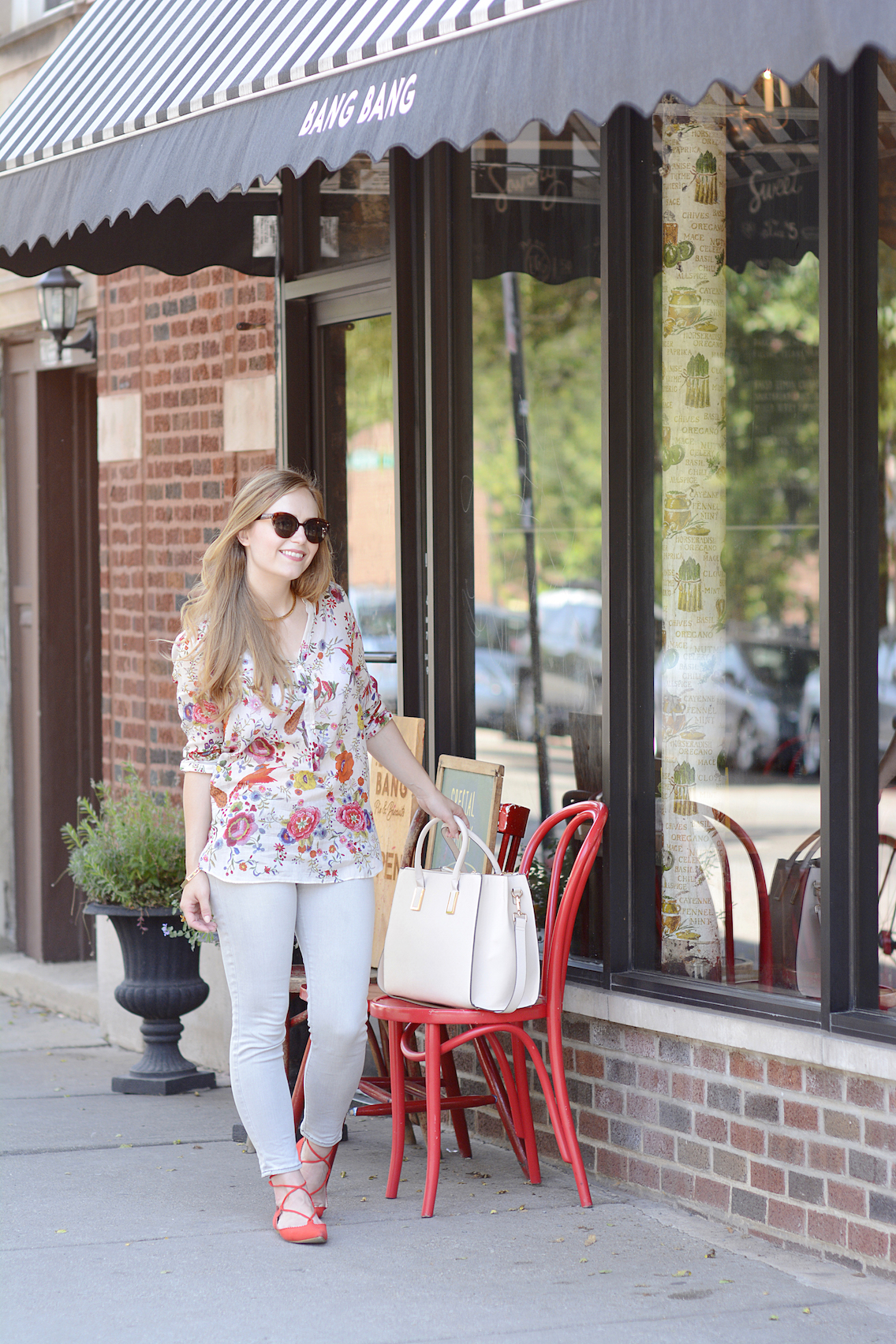 10. Places You Normally Go (Restaurants, Hotels, Museums, Gardens, etc)
A no-brainer but one that I find a lot of people overlook. If you're already headed to brunch at a delicious restaurant, afternoon tea at a hotel, or just out for a day at the museum with family, take the opportunity to shoot your outfit on the way! Style blogging is a huge time commitment so get smart about your shoots — tacking them onto other activities can kill two birds with one stone.
Embarrassing as it is to admit, I've even done an outfit shoot on the way to the grocery store!
Anytime I get dolled up or put together a great outfit, I at least try to shoot it on my way to wherever I'm going. You can discover some really fun and interesting outfit locations this way too — an added bonus that'll save you time later!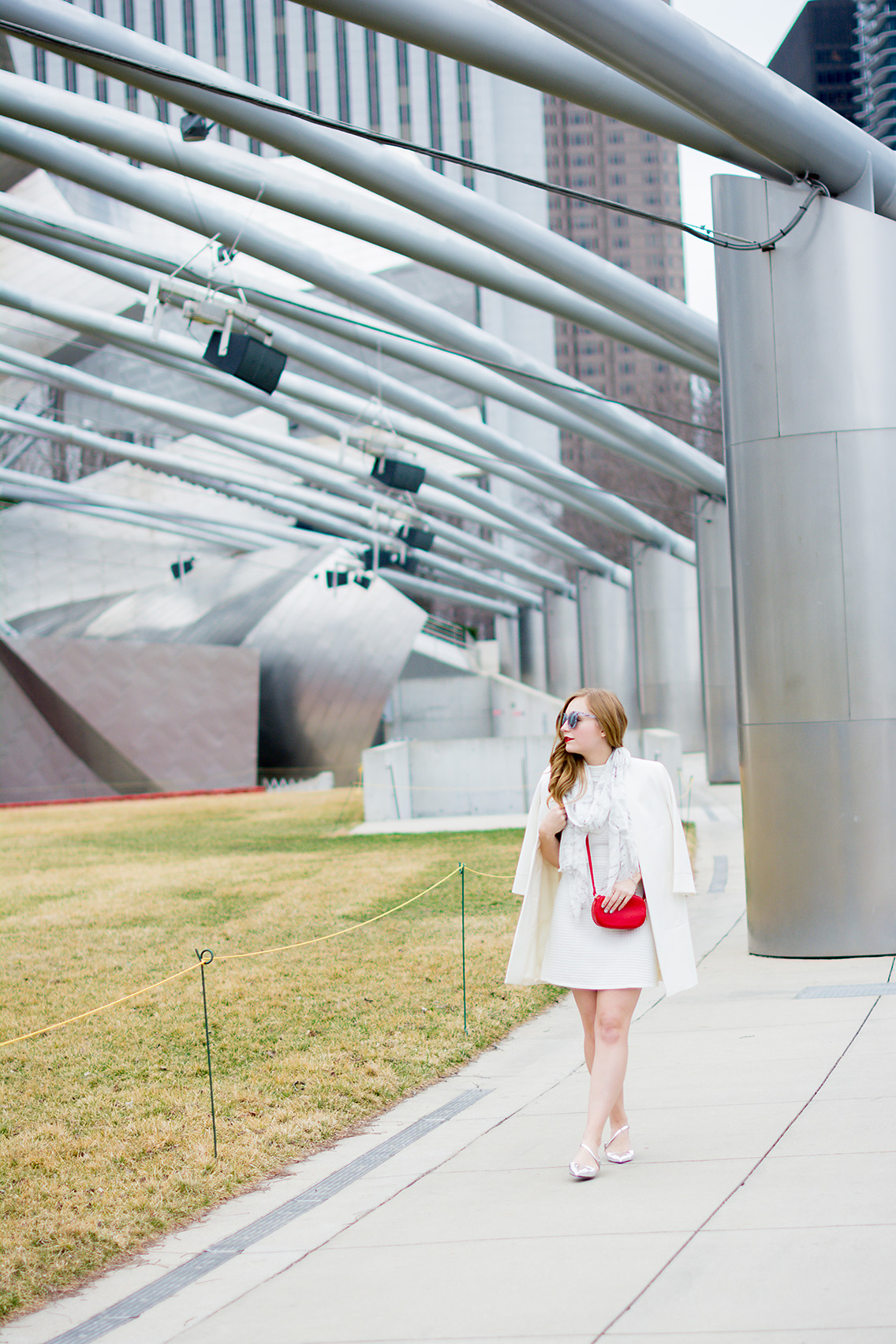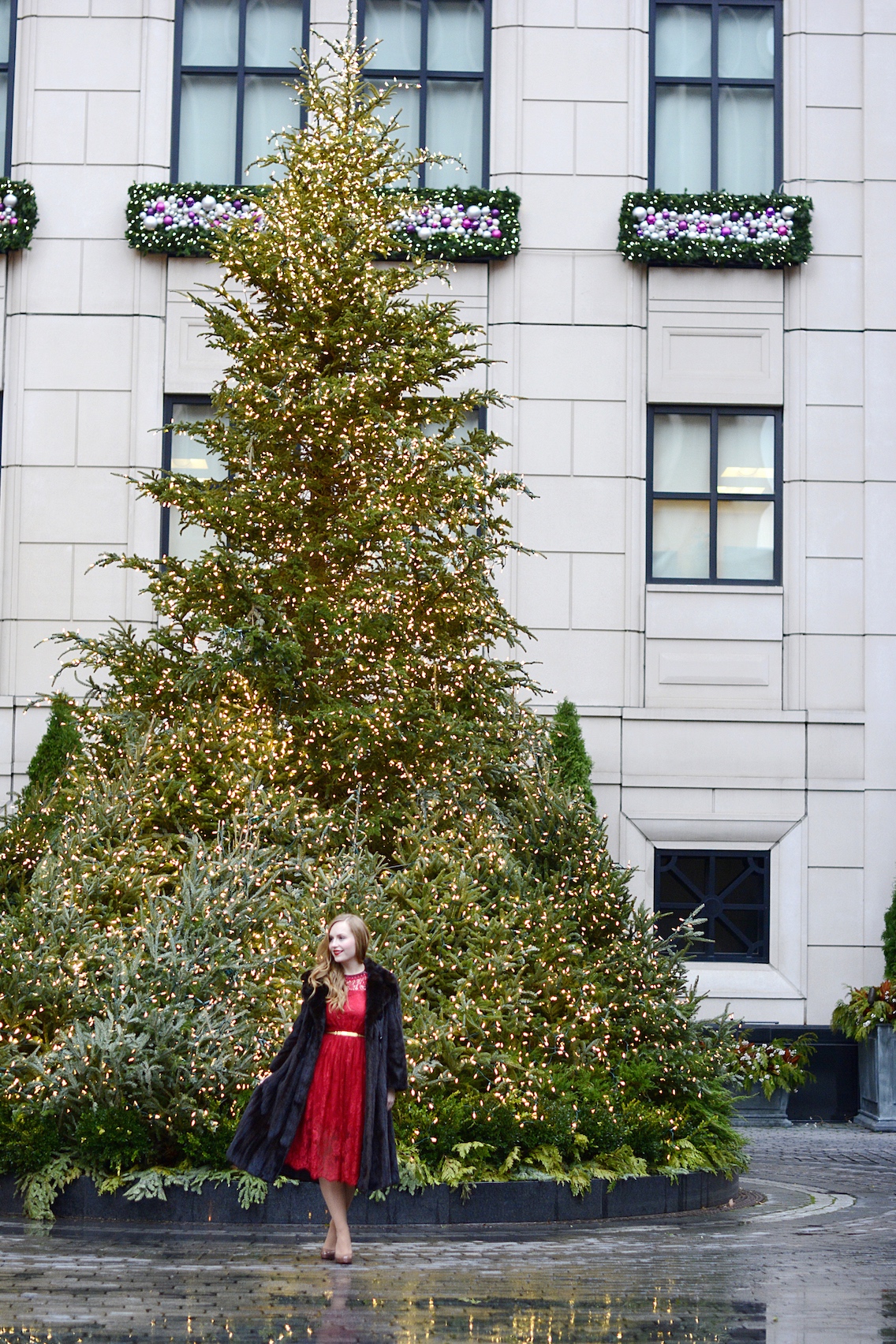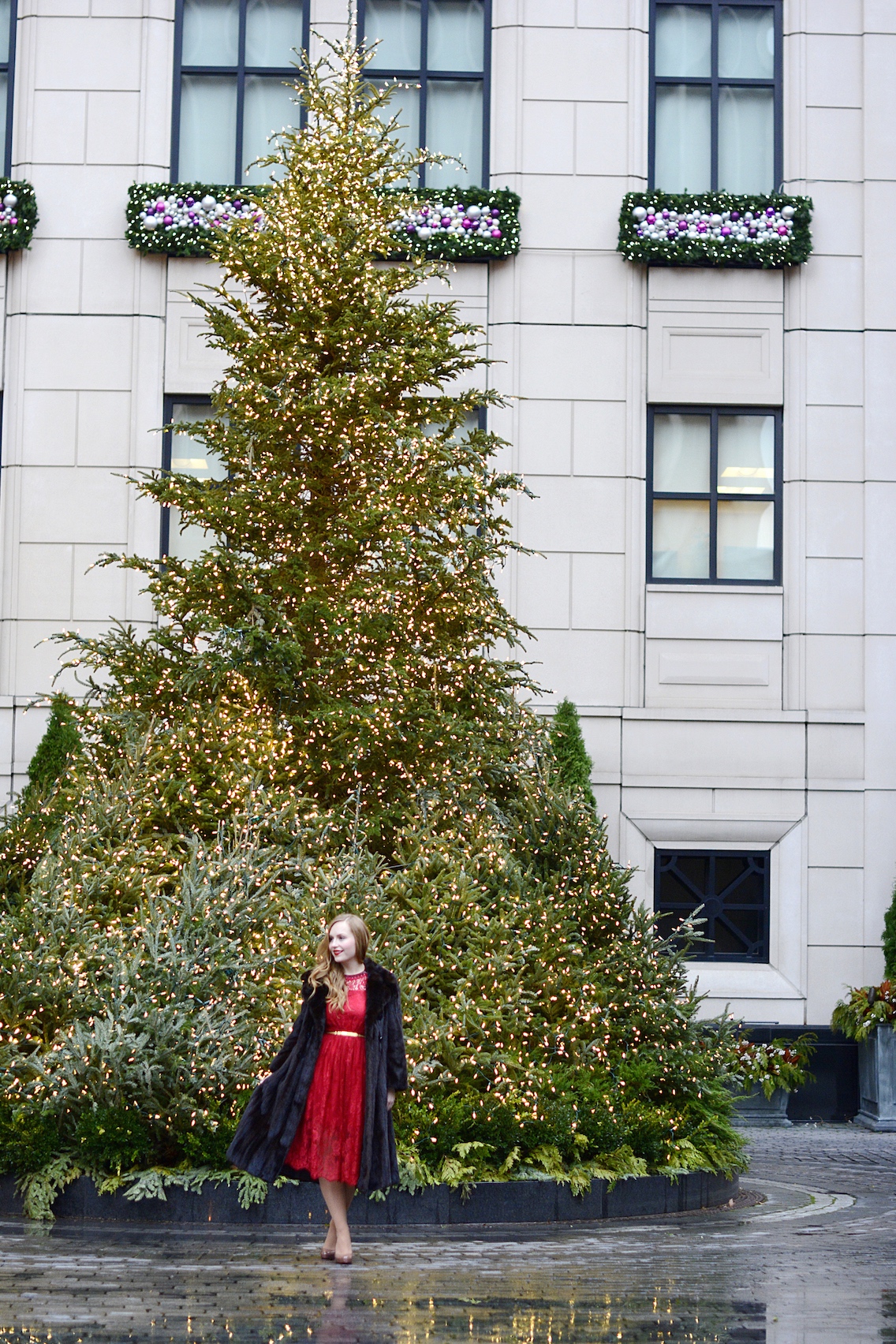 Where are your favorite locations to shoot?