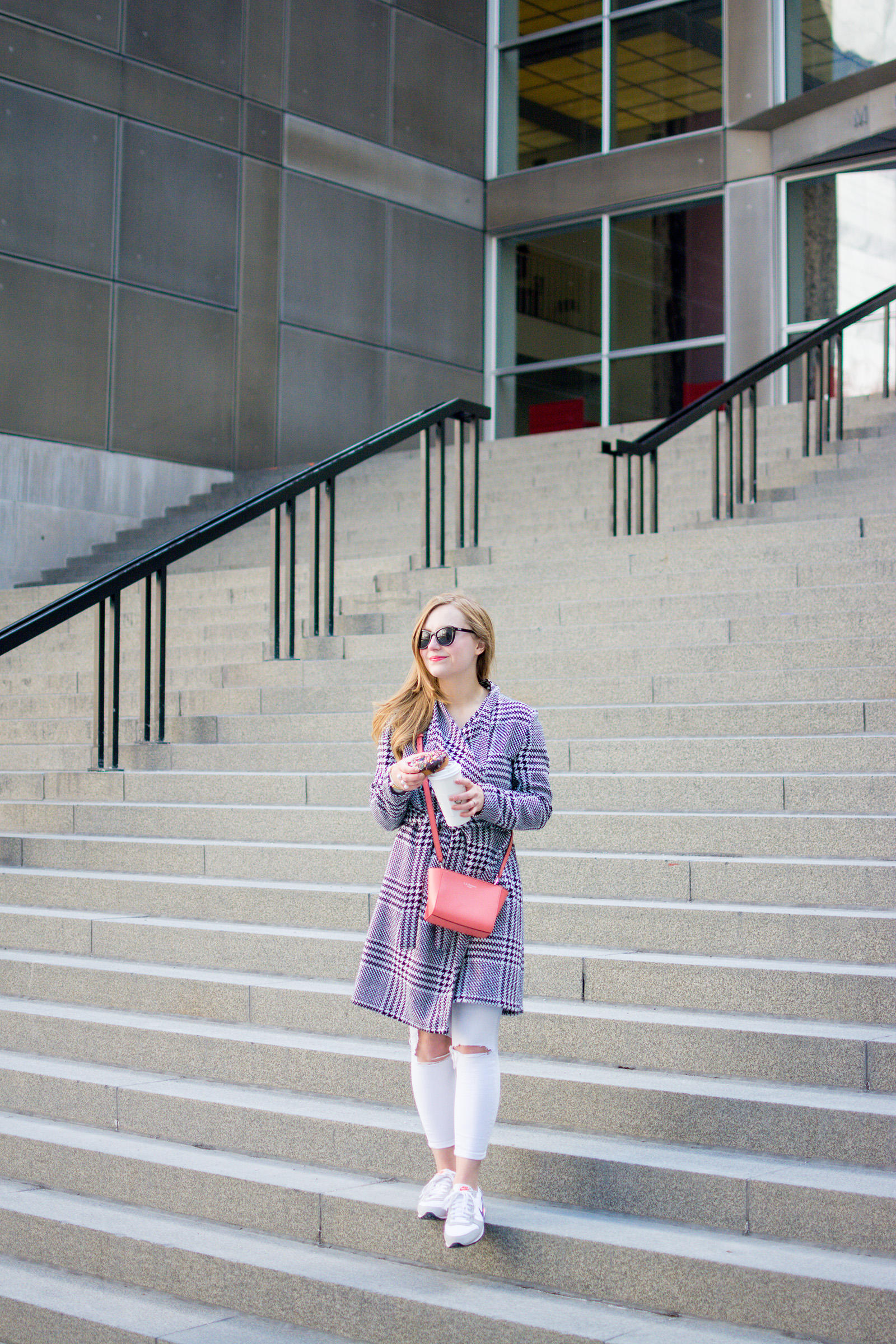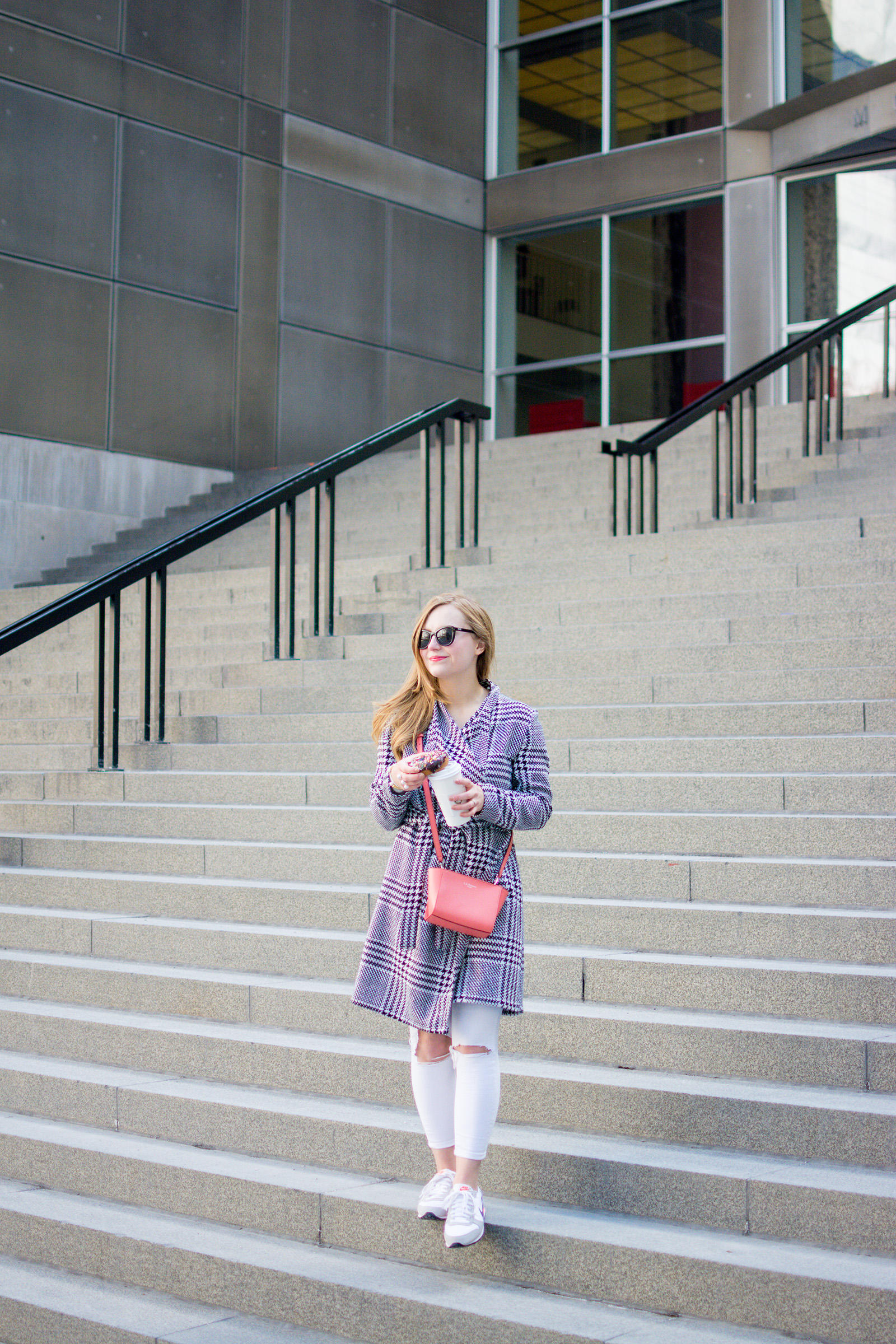 "Between the optimist and the pessimist, the difference is droll. The optimist sees the doughnut; the pessimist the hole!"
Coat – Old (similar: 1 / 2 / 3) || Jeans – Asos 'Ridley' || Sneakers – Nike 'Genicco' || Bag – LK Bennett (similar: 1 / 2 / 3) || Sunglasses – Le Specs || Ring – Noir Jewelry || Lips – YSL Pop Water No. 204 || Nails – Christian Louboutin in 'Just Nothing'
Photos courtesy of Anna of NoirFriday
When I was little, I looked forward to Saturday mornings more than anything else.
See, Saturday mornings were our Daddy-Daughter Dates.
Every Saturday morning my Dad would wake me up bright and early and we'd drive over to our favorite local donut shop, sit at the counter drinking juice and coffee and order as many donuts as we could manage to stuff in. Extra jelly donuts for me, please!
It was a simple ritual. And one that usually lasted less than an hour. And yet it's still one of my most cherished childhood memories. To this day I can't look at a donut without thinking of my childhood dates with my Dad.
There are times lately when I miss him more than I ever have. There are so many times I struggle to remember a photography technique or an effect in Photoshop and I want so badly to just be able to call him and ask.
My father was always my spiritual guru, my guiding light, and my best teacher. And still, almost six years after his passing, I miss him more and more everyday. I miss his words of wisdom and comfort. I miss him telling me that all my troubles were normal and that I'd find a way. I miss having his guiding hand as support.
But deep down I know we'll always have our memories and our Saturday morning Daddy-Daughter Dates. And even though it's been decades since our last one, I've recently resurrected the practice in the hopes that I can keep his memory alive… through donuts (a tribute my foodie father would have been thrilled at!).
That or perhaps I'm just looking for an excuse to eat more donuts? Especially donuts from Stan's?