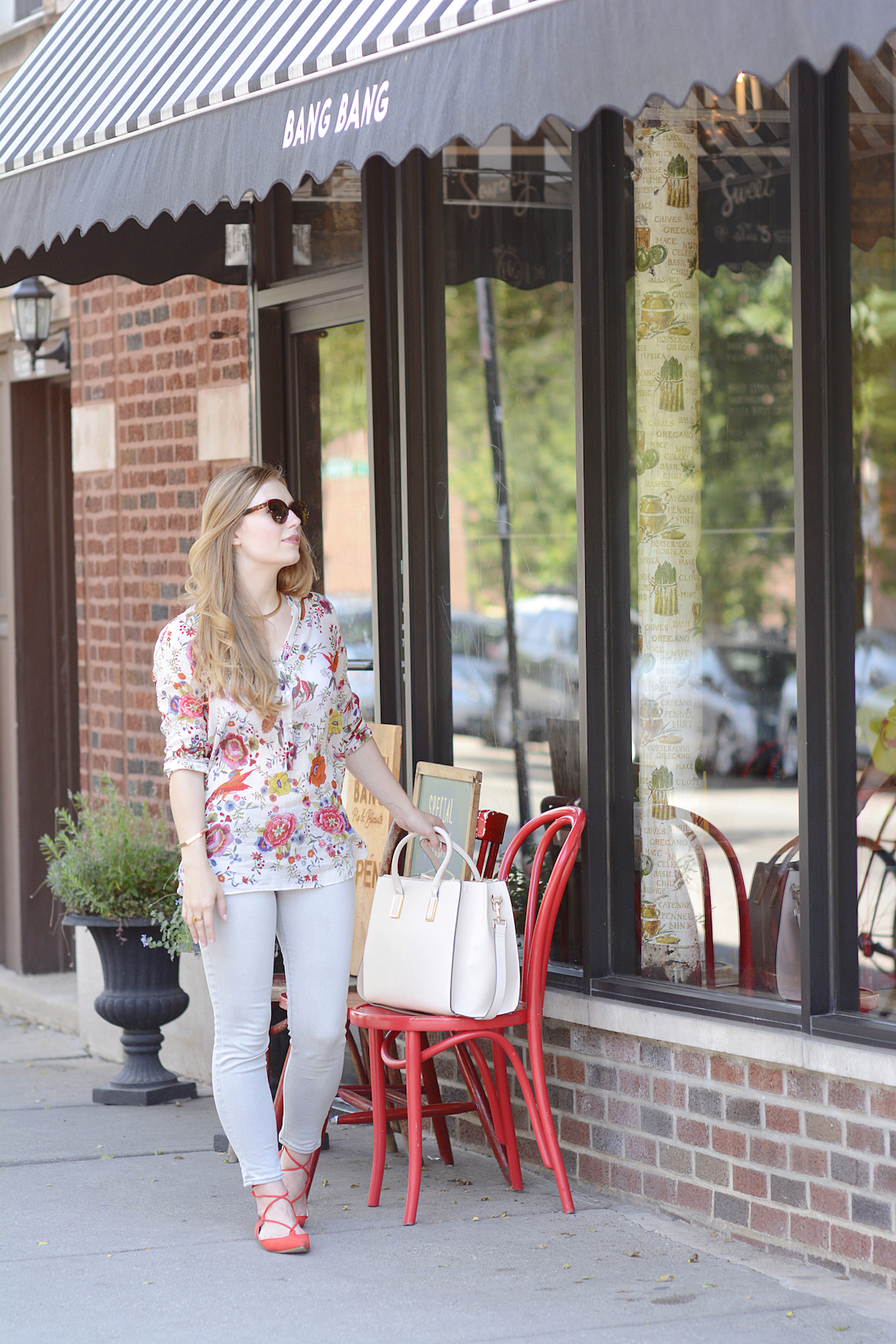 "I don't think I've ever seen pie advertised. That's how you know it's good. They advertise ice cream and other desserts. They advertise the bejeezus out of yogurt, but I haven't seen one pie commercial."
— Adam Carolla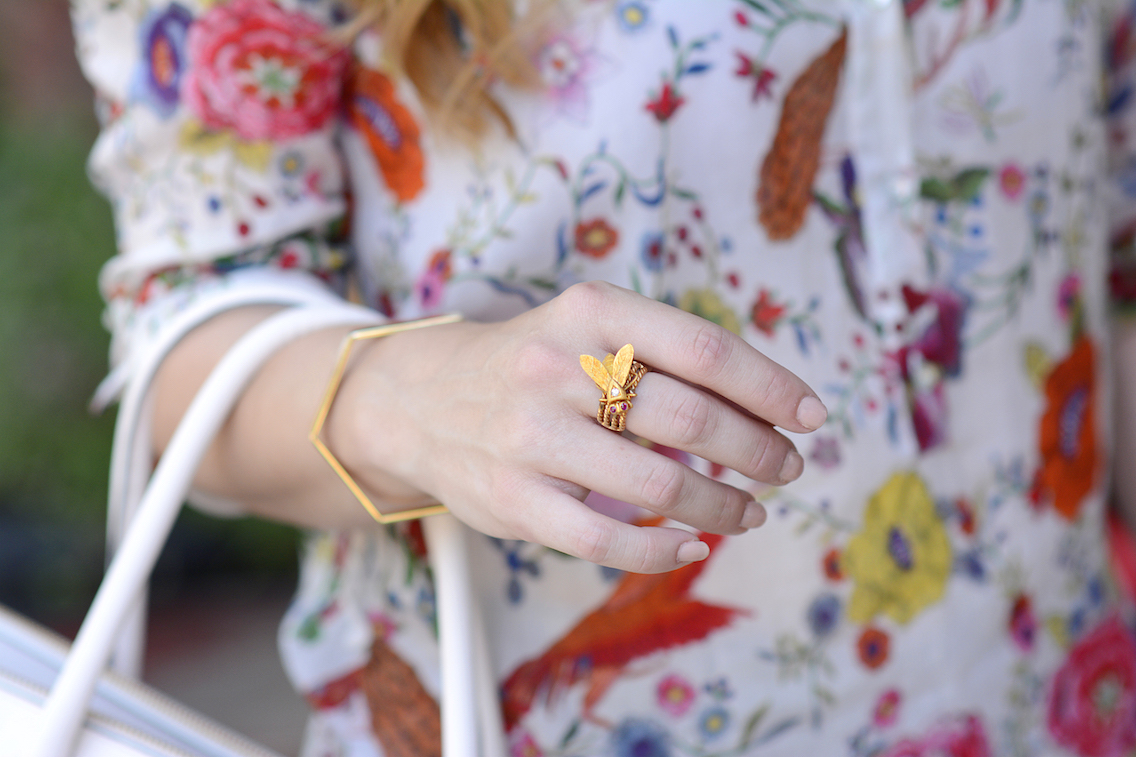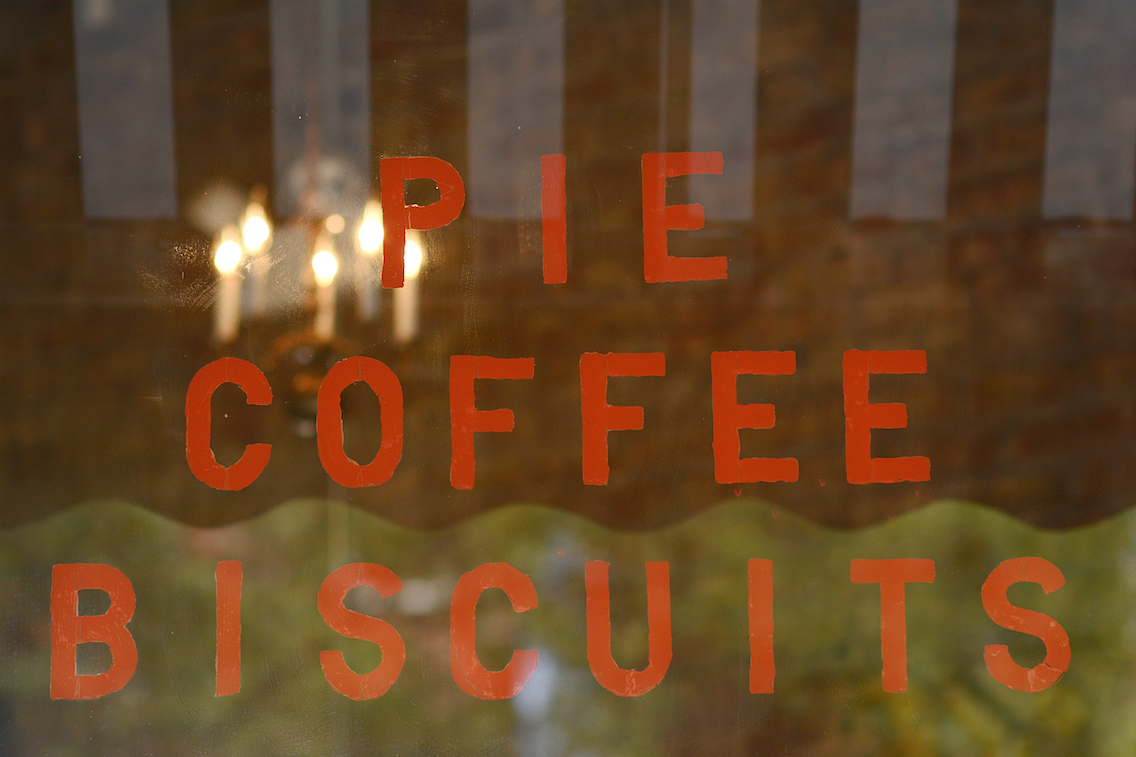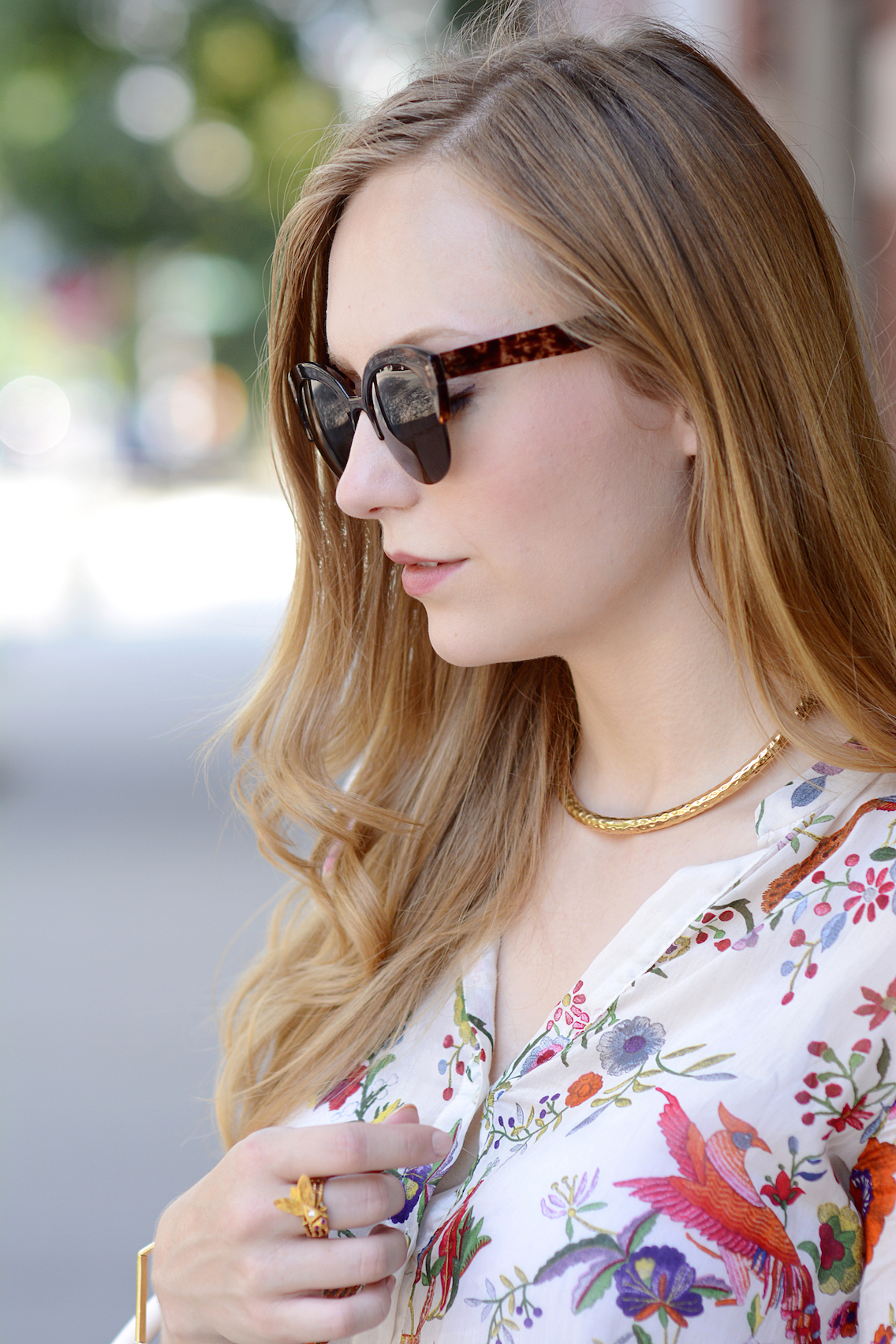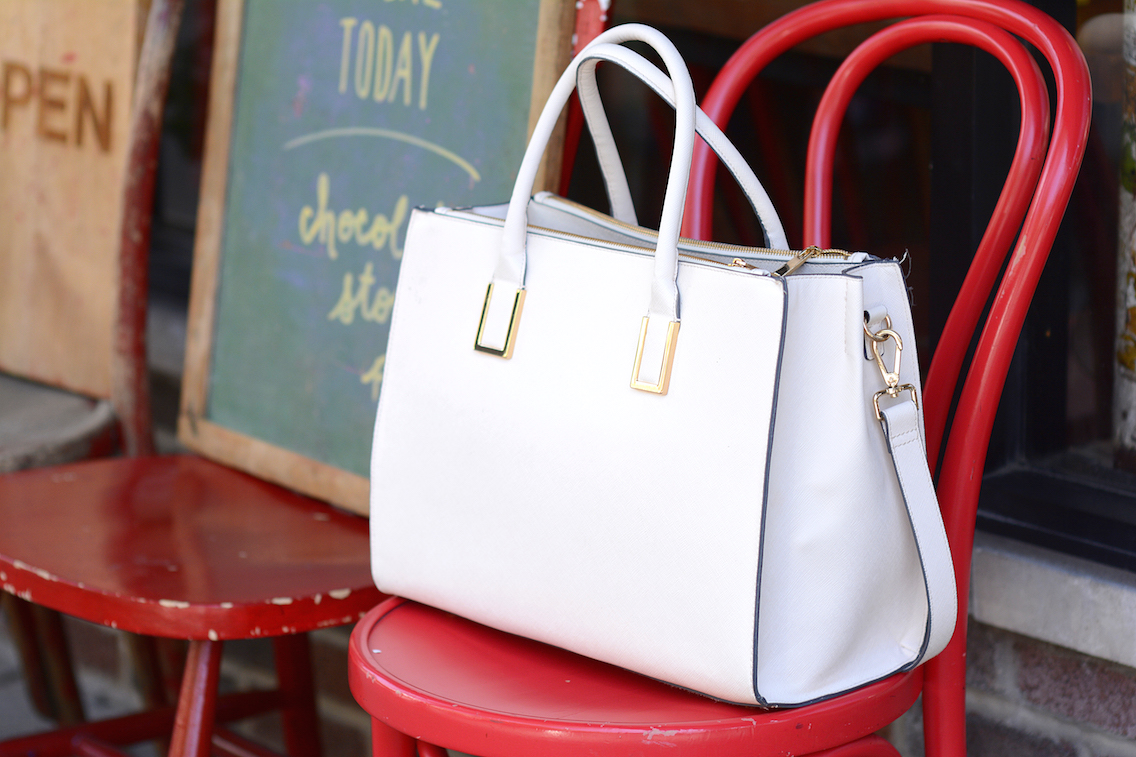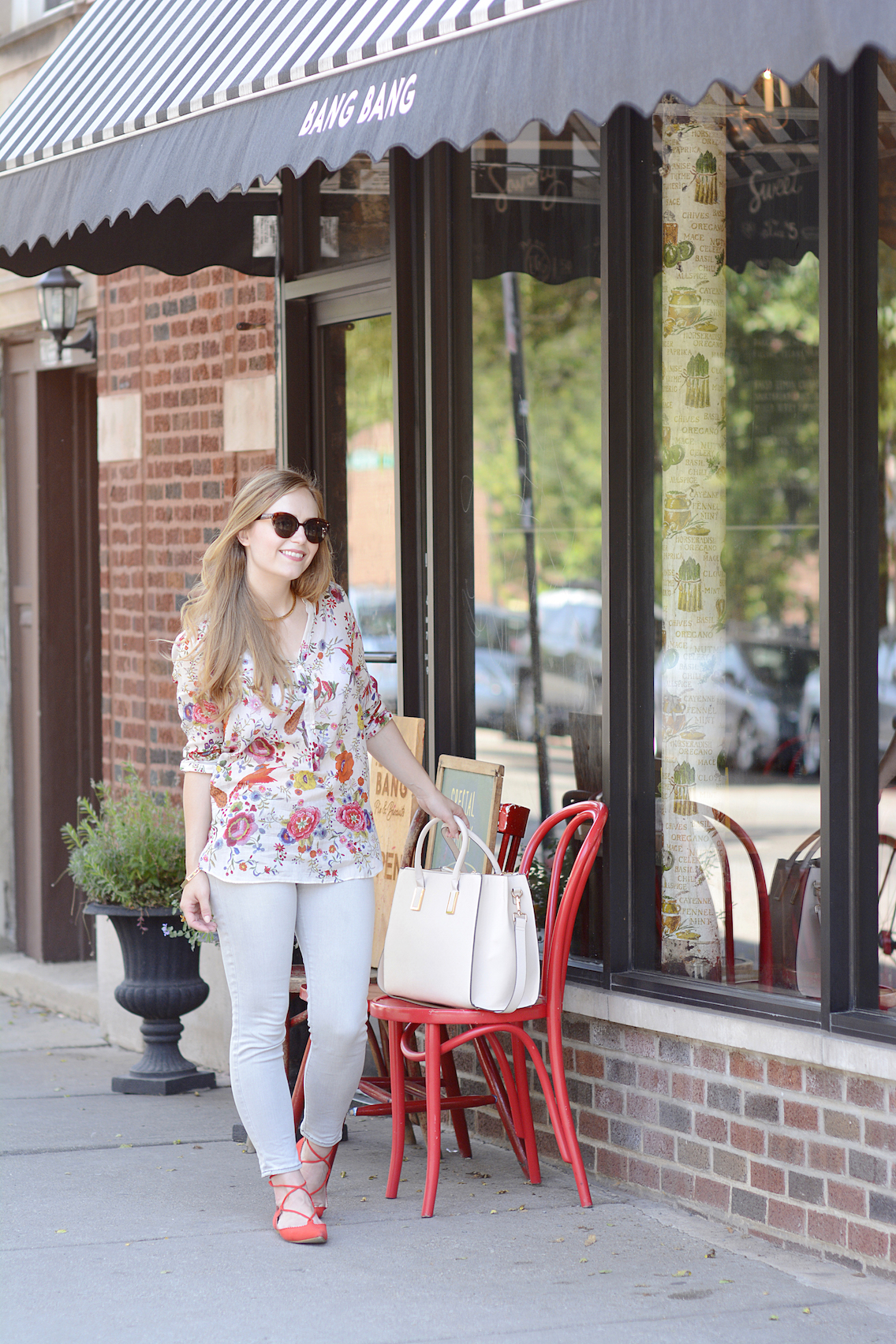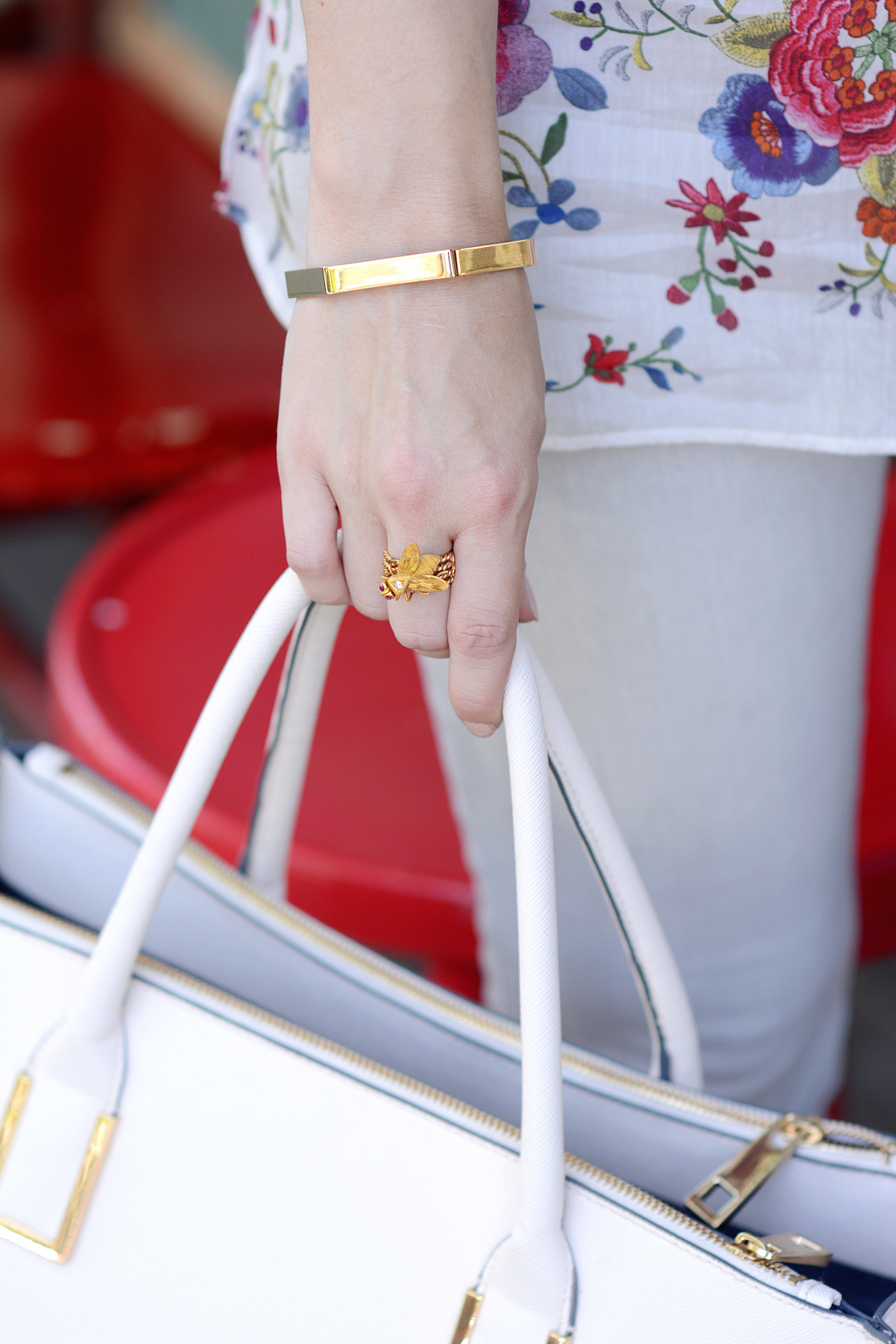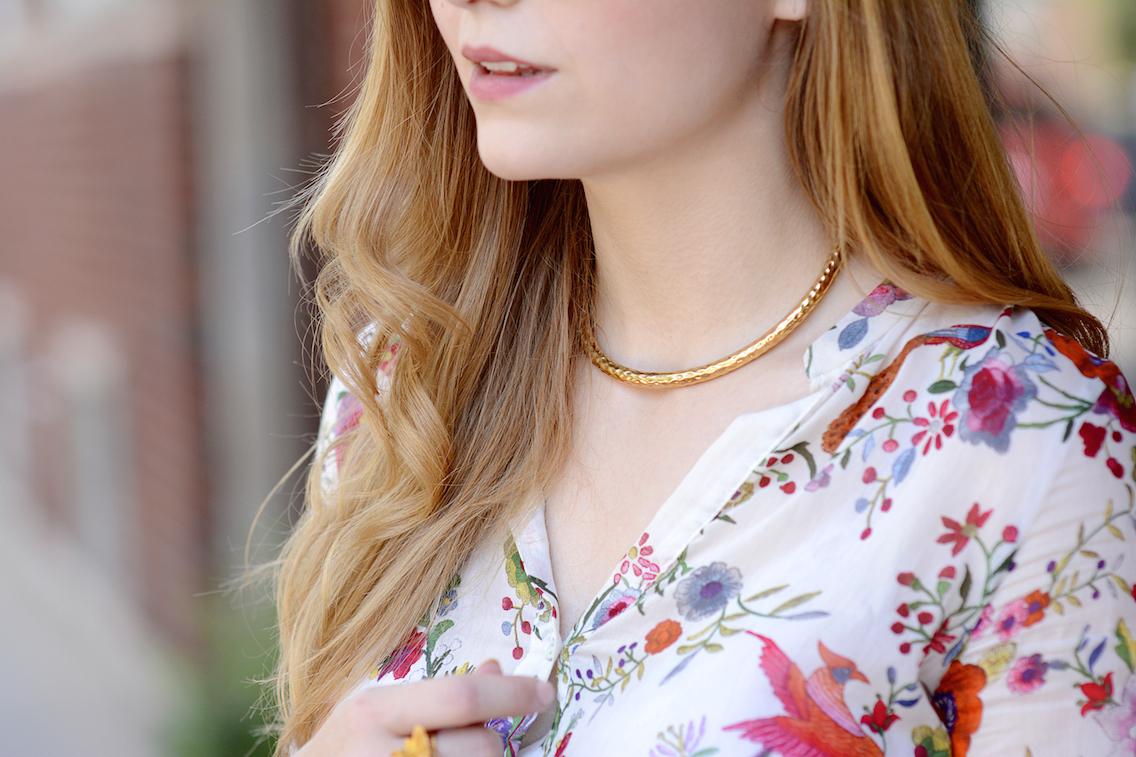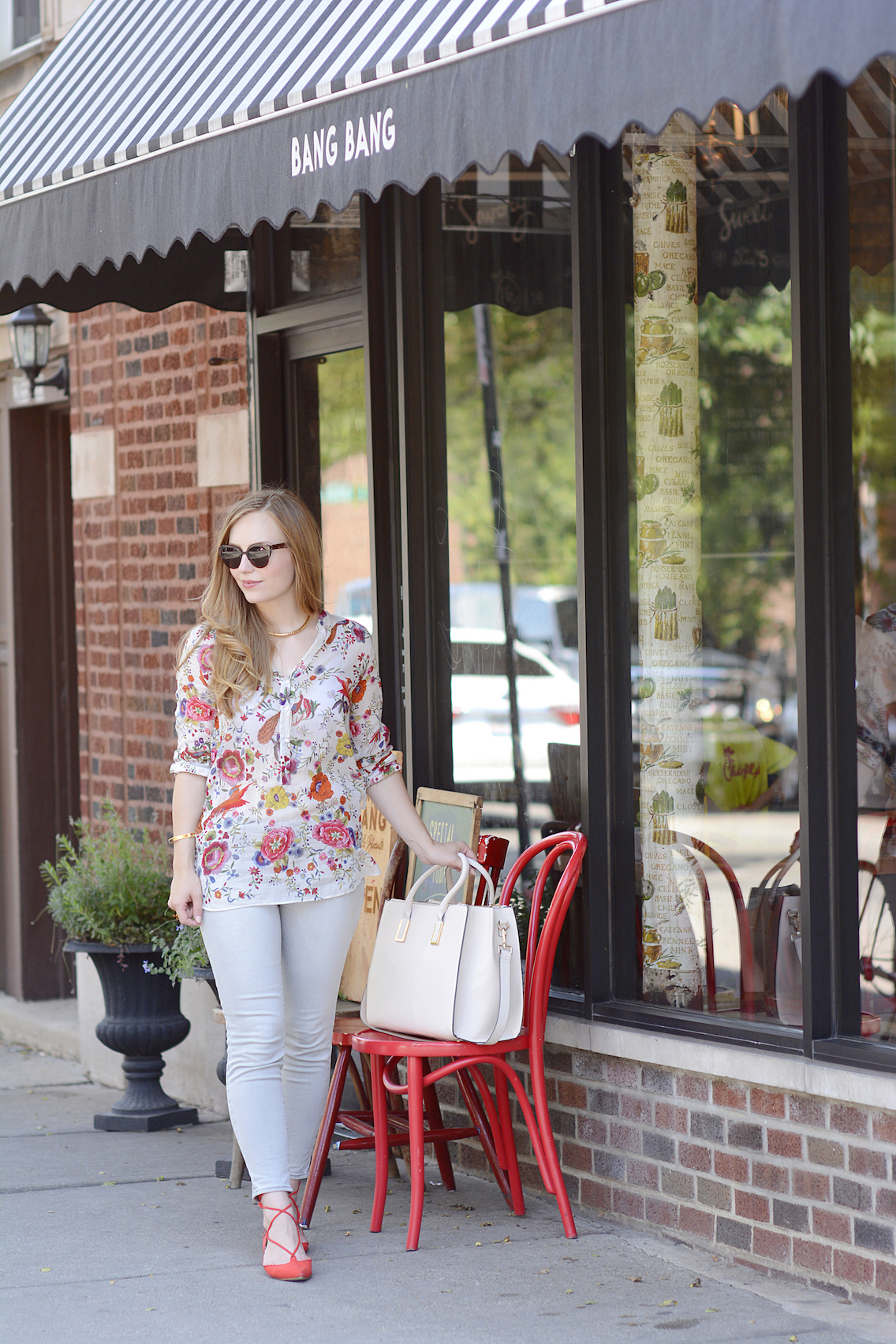 SHOP THE LOOK:
Tunic – Zara (similar) || Jeans – J Brand '835' (similar) || Bag – H&M || Flats – Topshop ' (similar) || Sunglasses –Topshop (similar) || Jewelry – J. Crew & my grandmother's vintage bee ring || Nails – OPI 'Samoan Sand' (reviewed here)
Photos courtesy of beautiful blogger Anna
If you follow your nose in Logan Square you will undoubtedly find yourself in front of Chicago's legendary Bang Bang Pie shop. Your can smell the beautiful, warm-baked crusts and biscuits wafting out of the tiny space long before you arrive.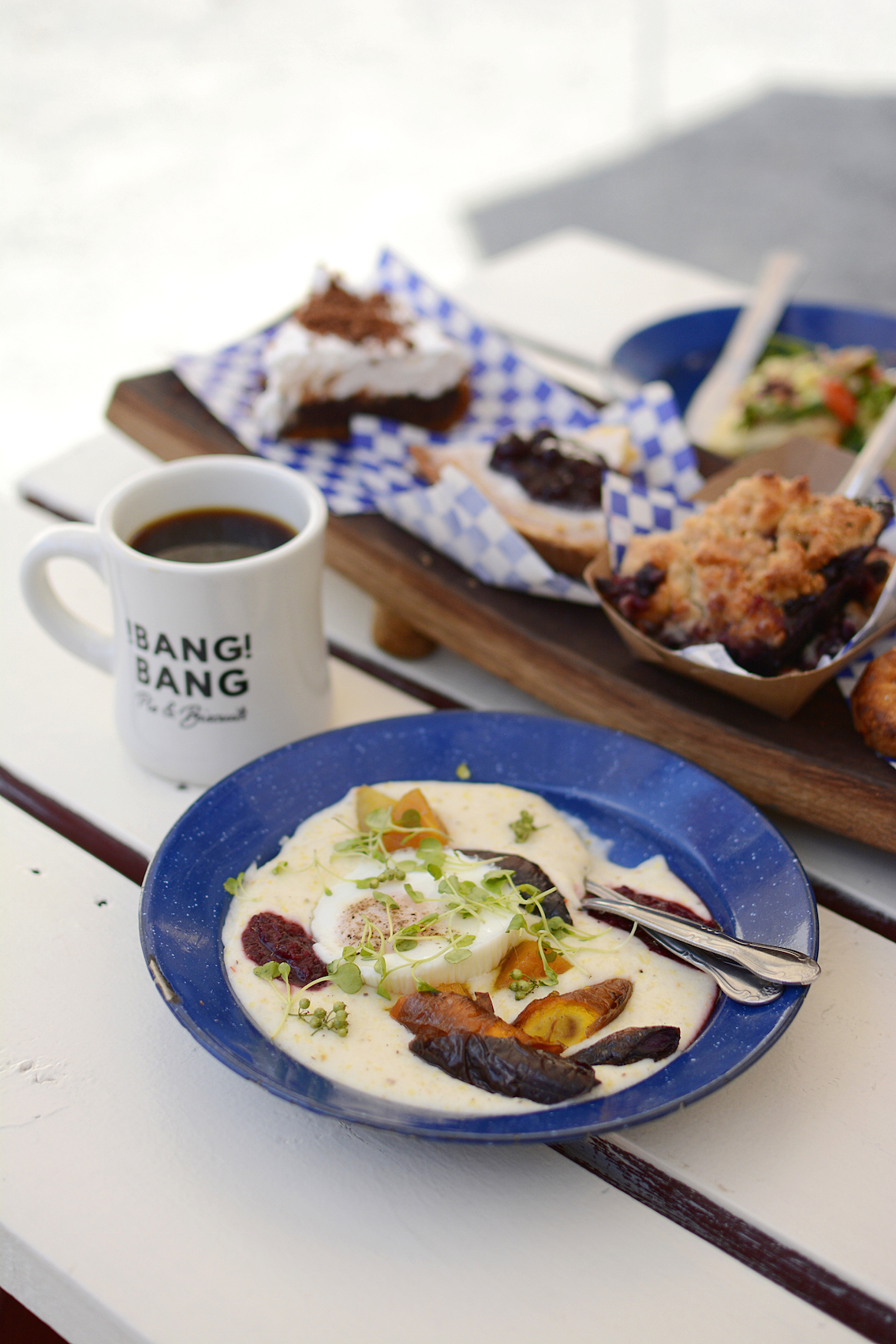 It's one of my favorite summer spots thanks in part to their gorgeous, spacious patio where you can soak up some sun (much-needed for us Chiberia survivors). But the main reason I come back time and time again to Bang Bang Pie is, of course,
…the food!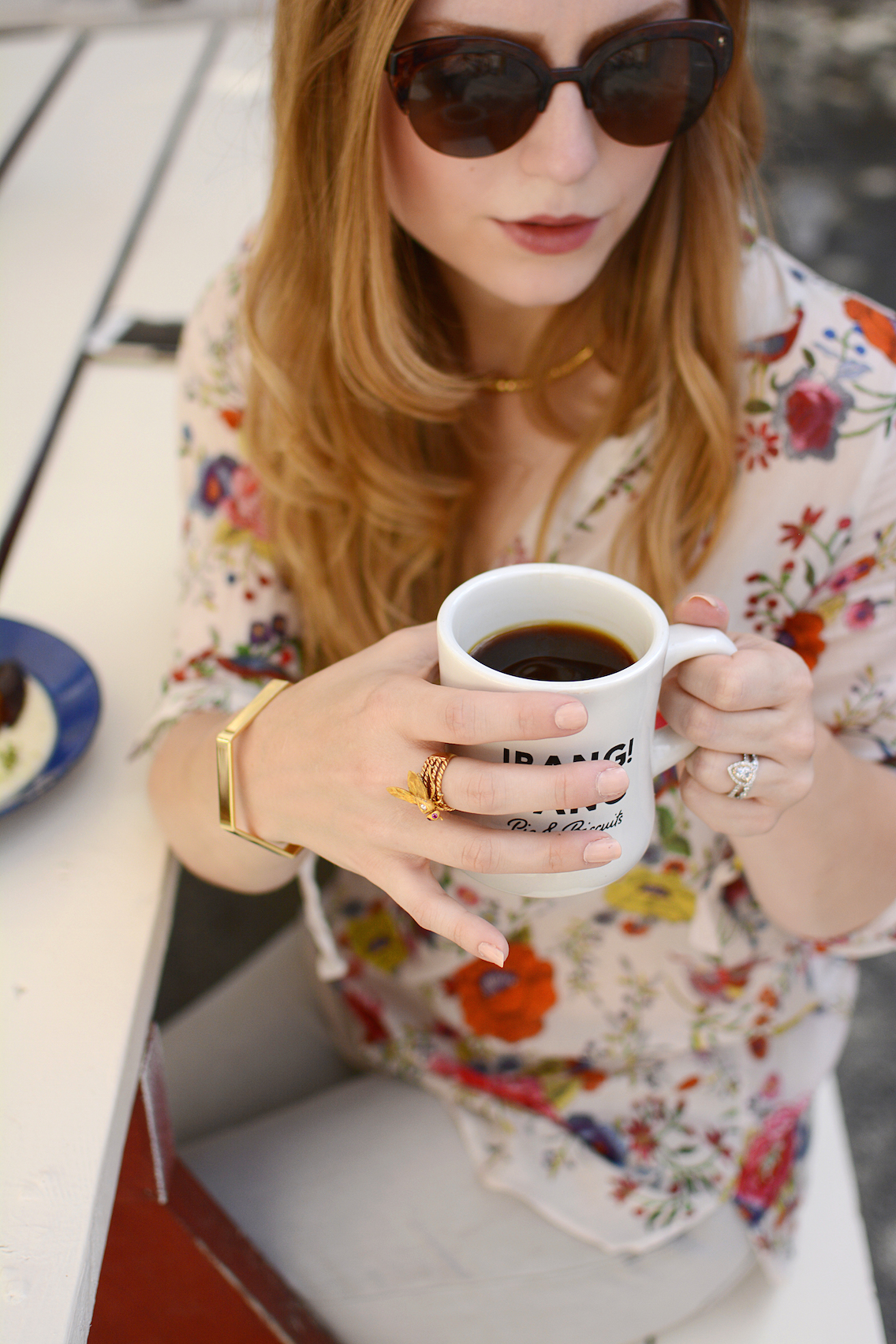 Their robust coffee is supplied by Gaslight Coffee Roasters.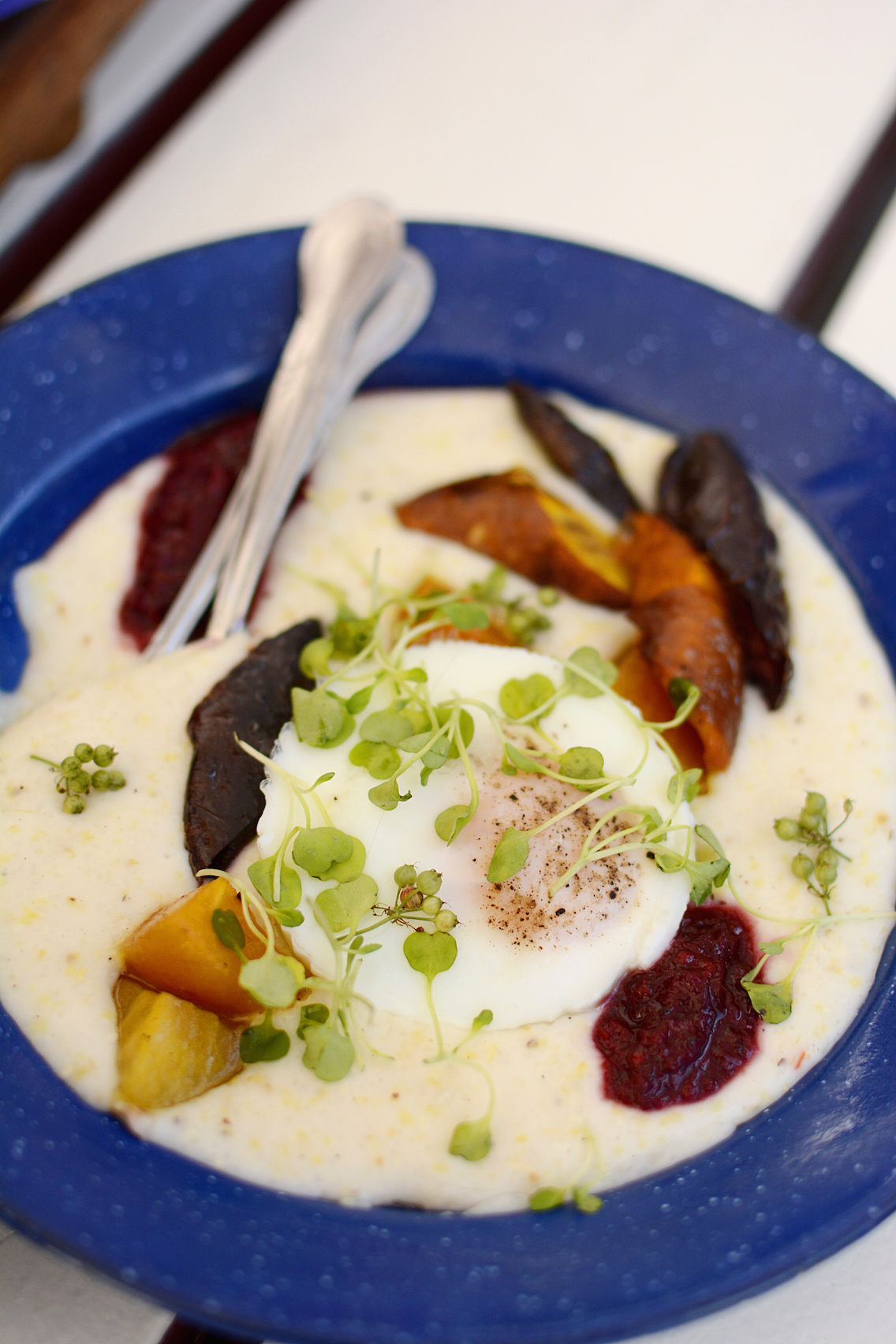 While their seasonal grits almost always WOW me with their superb flavor profiles and fresh produce. Being raised by a true Southerner, I take my grits very seriously — a good bowl of grits is a matter of pride, after all! And Bang Bang Pie never disappoints, especially with this beautiful roasted carrot-topped version.
Which I quickly dove into (mouth open and all)…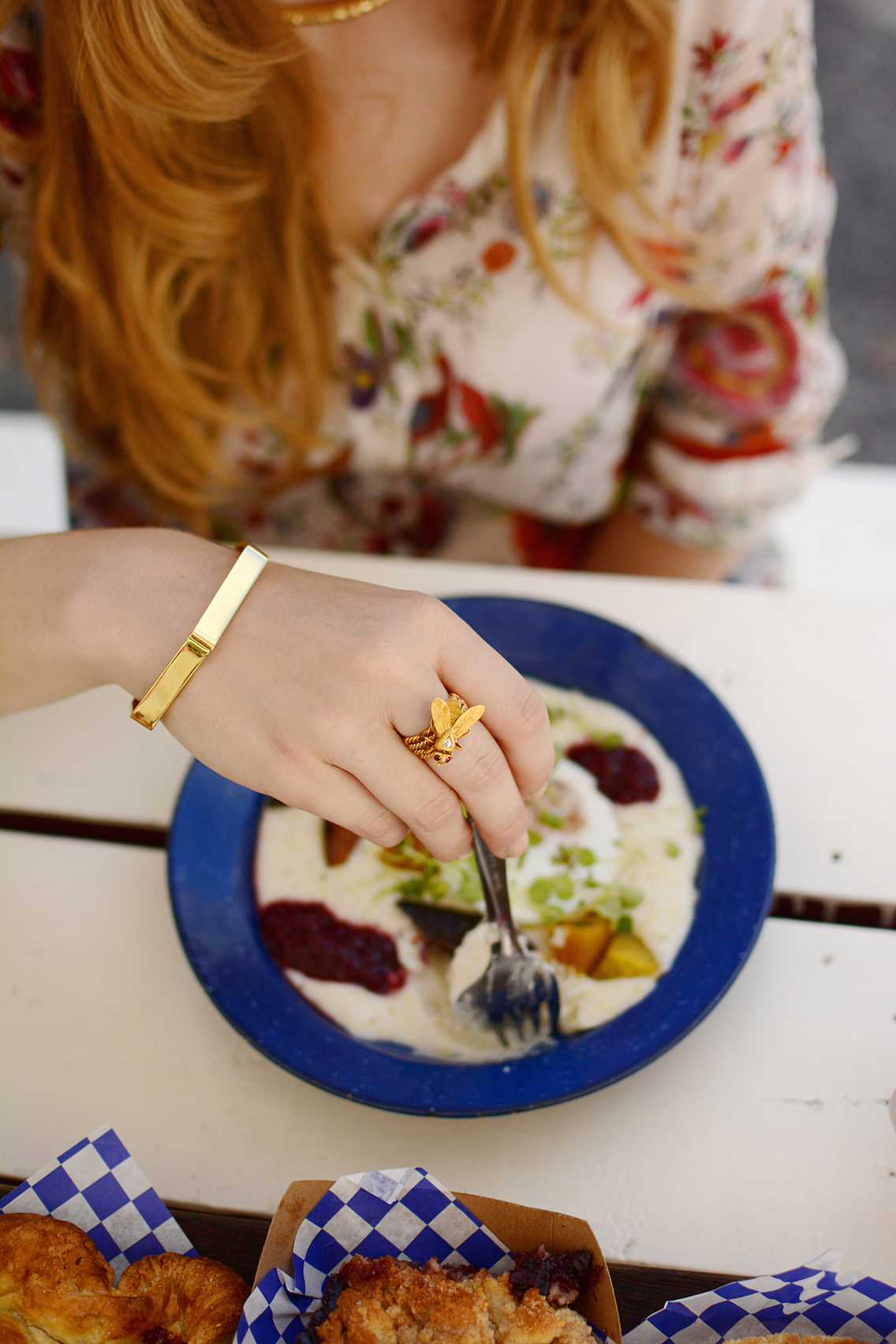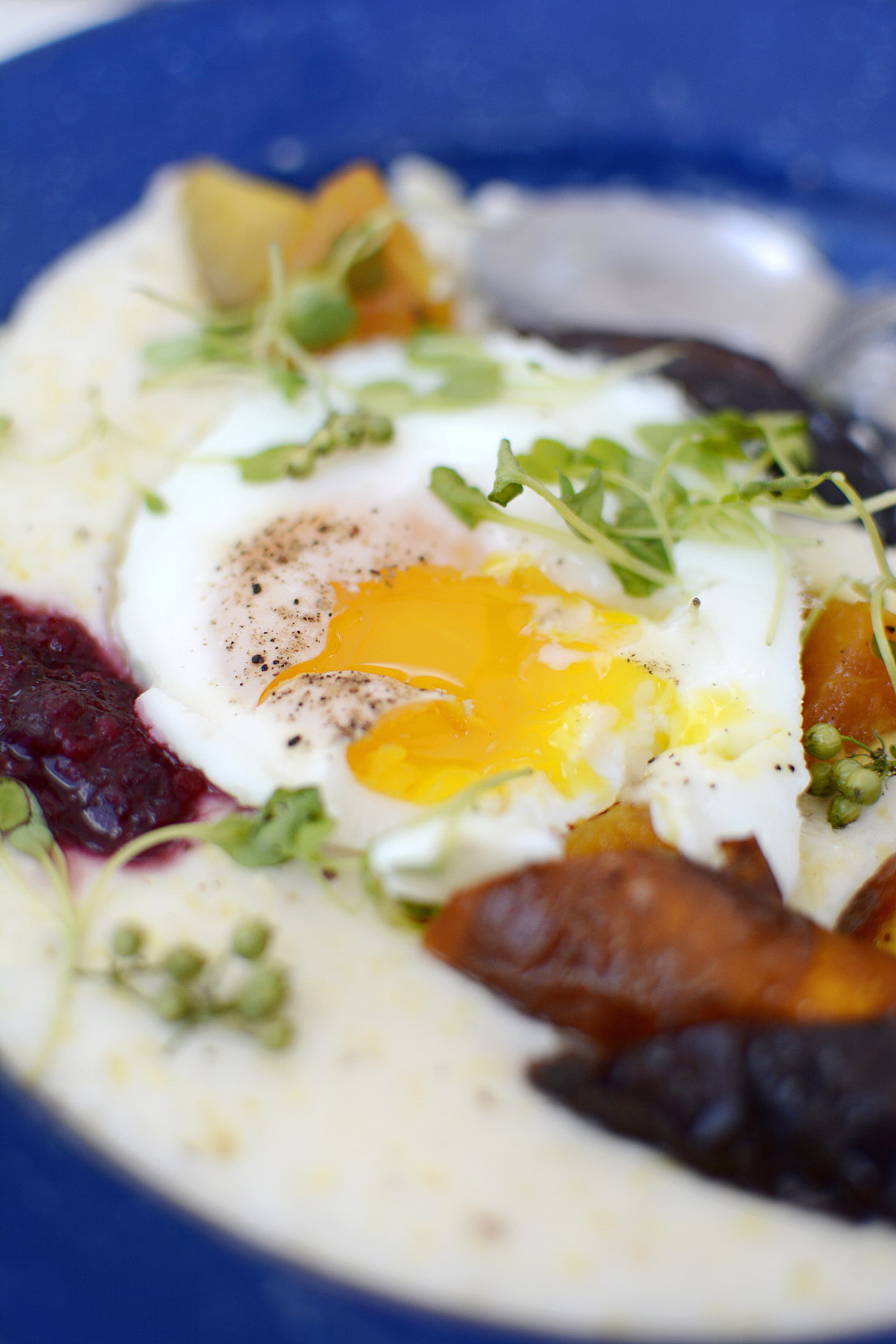 How delicious does that look?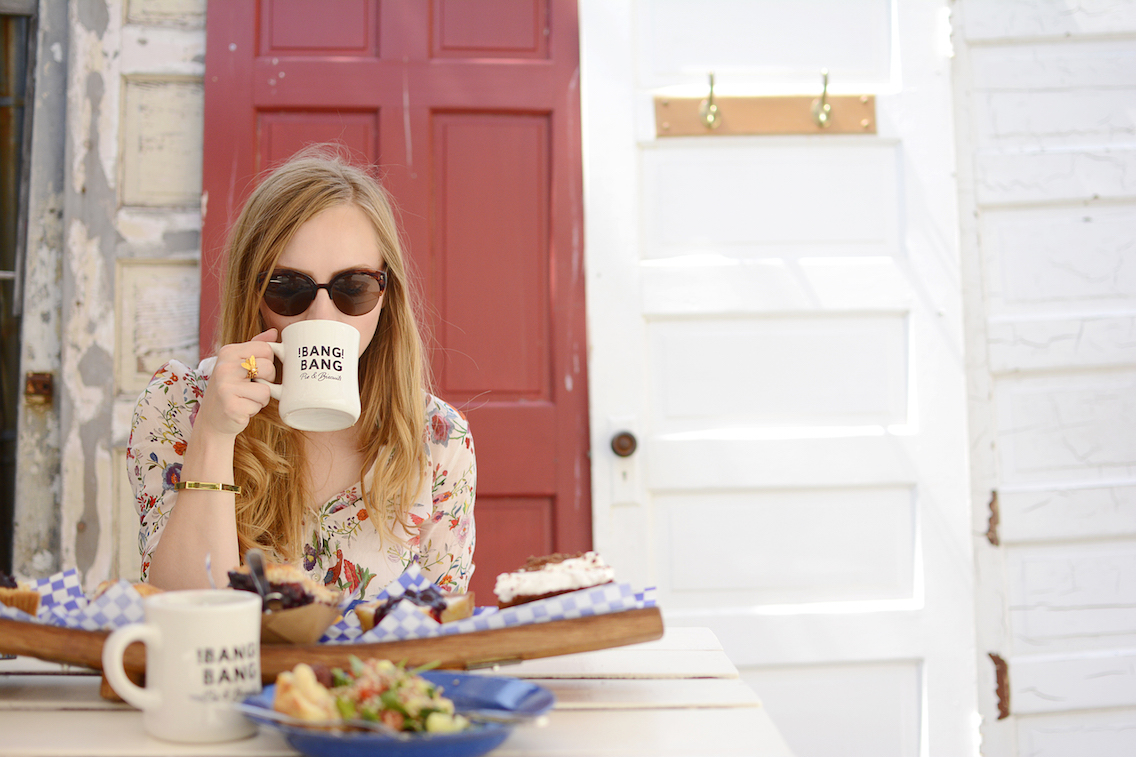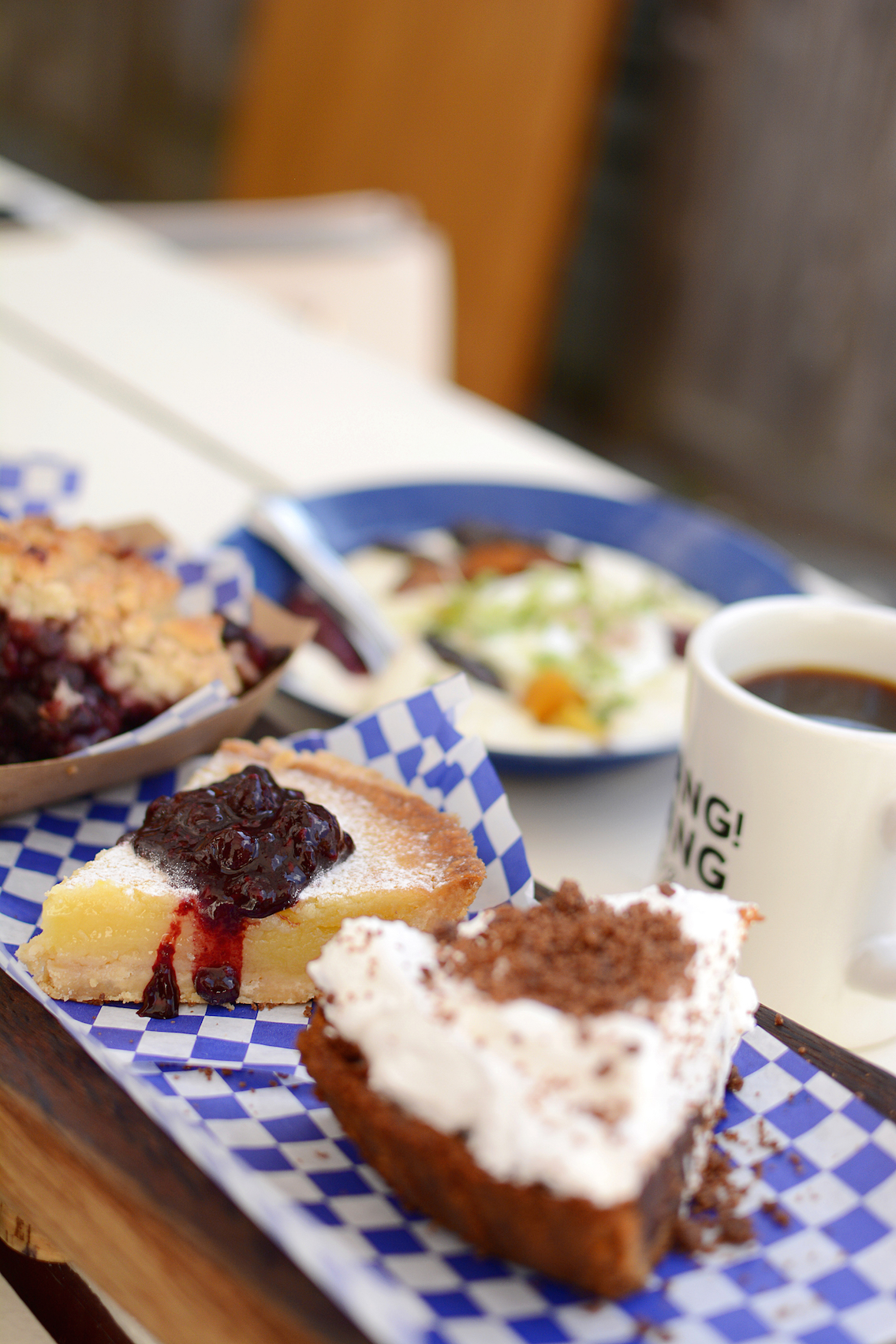 But you had to know that the real culinary gem at Bang Bang Pie would be their pies!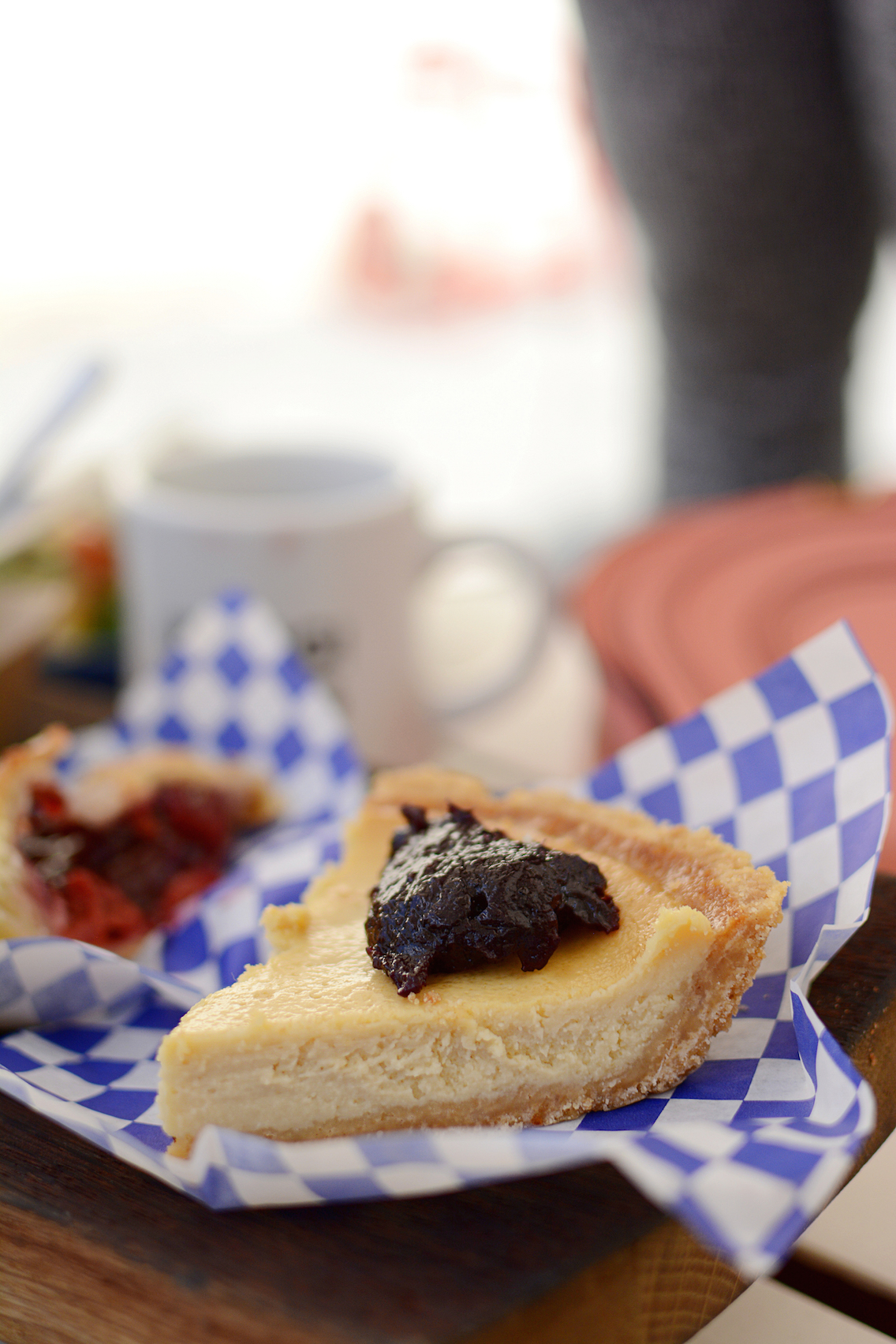 They carry a sinful selection including honey custard pie, blueberry cobbler, a cherry pie with pink peppercorns and tea leaves, and a special chocolate stout pie with a ginger meringue.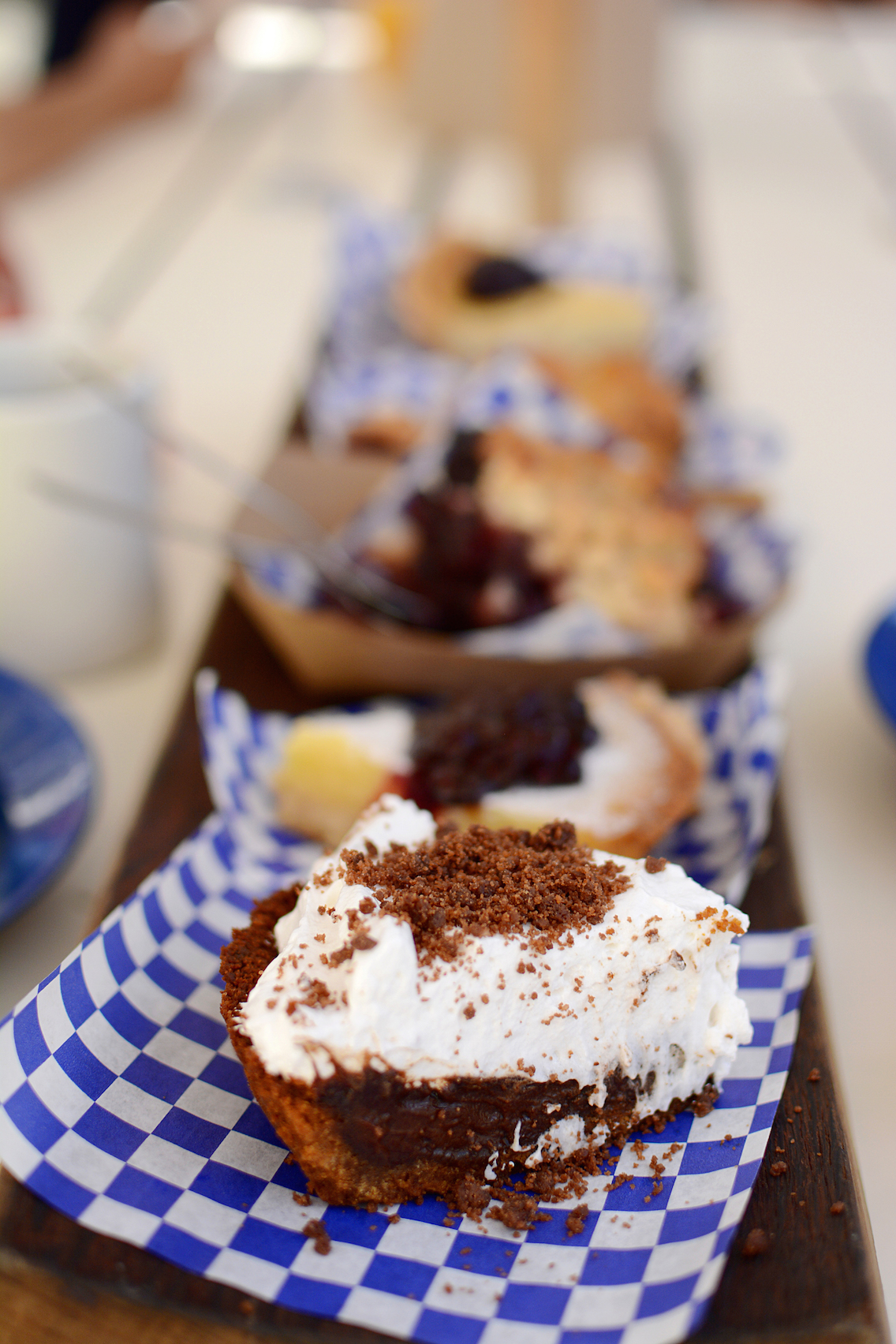 Each one delicious in its own distinctive way!
Now tell me, what are your favorite types of pie?