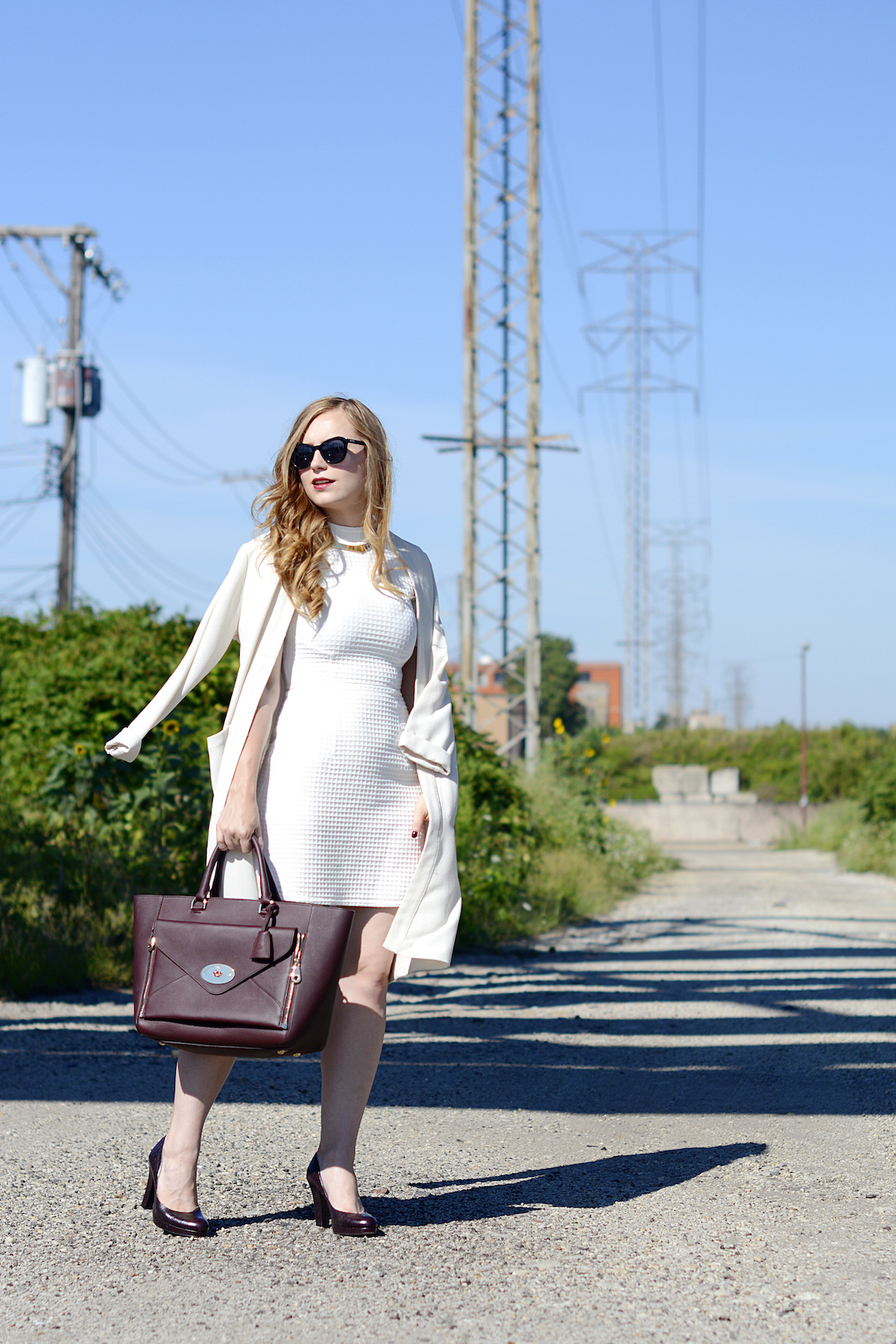 "Quality means doing it right when no one is looking."
— Henry Ford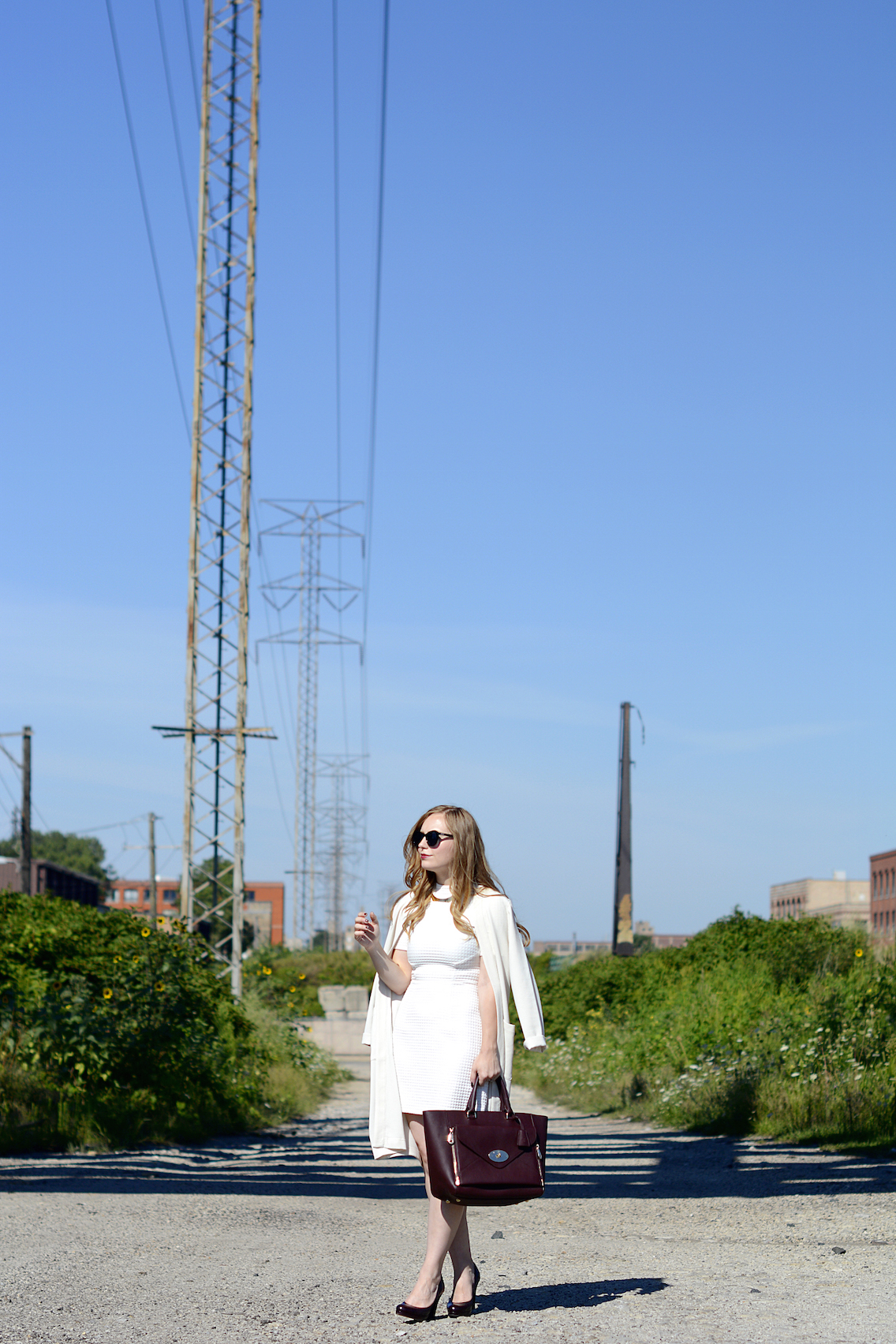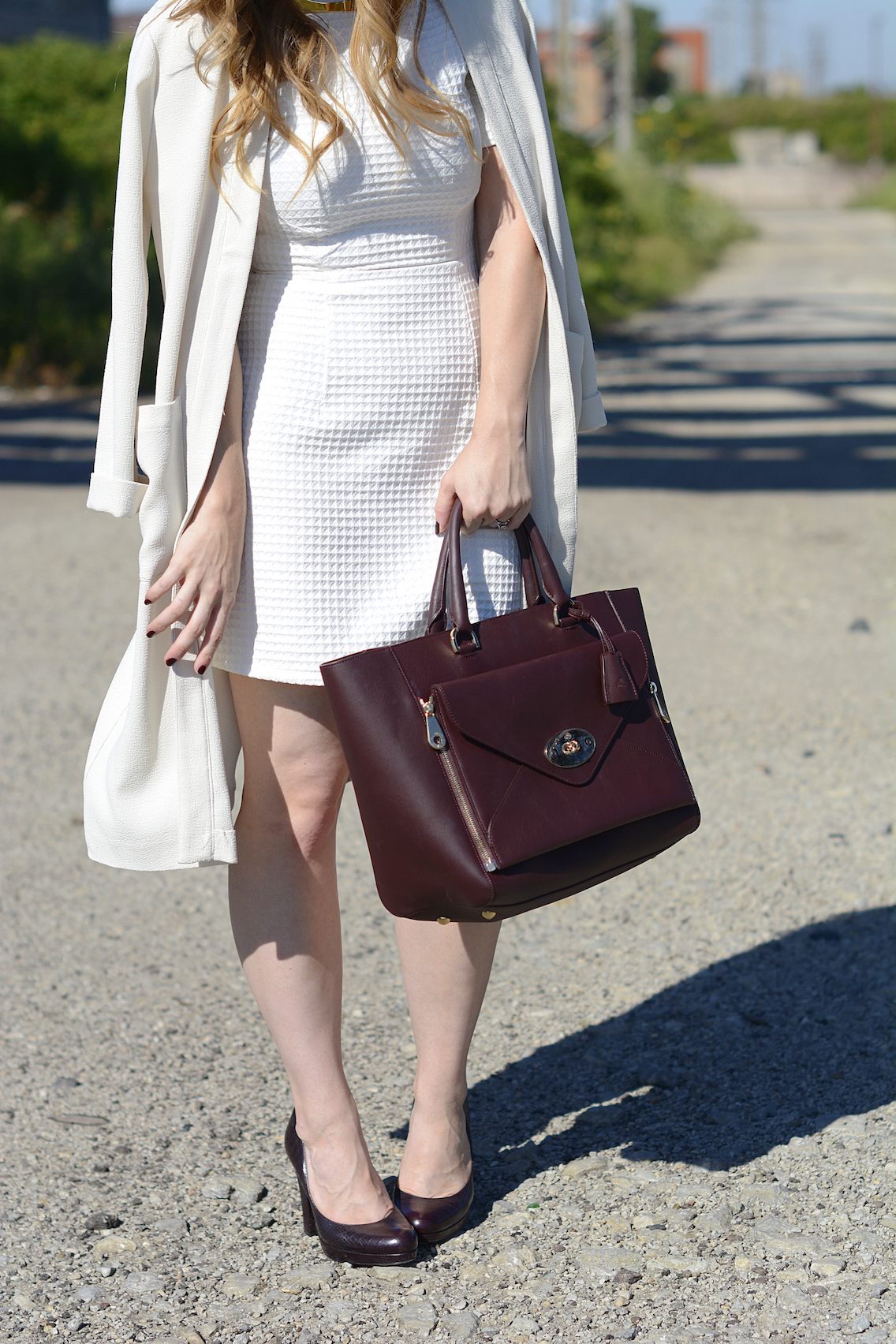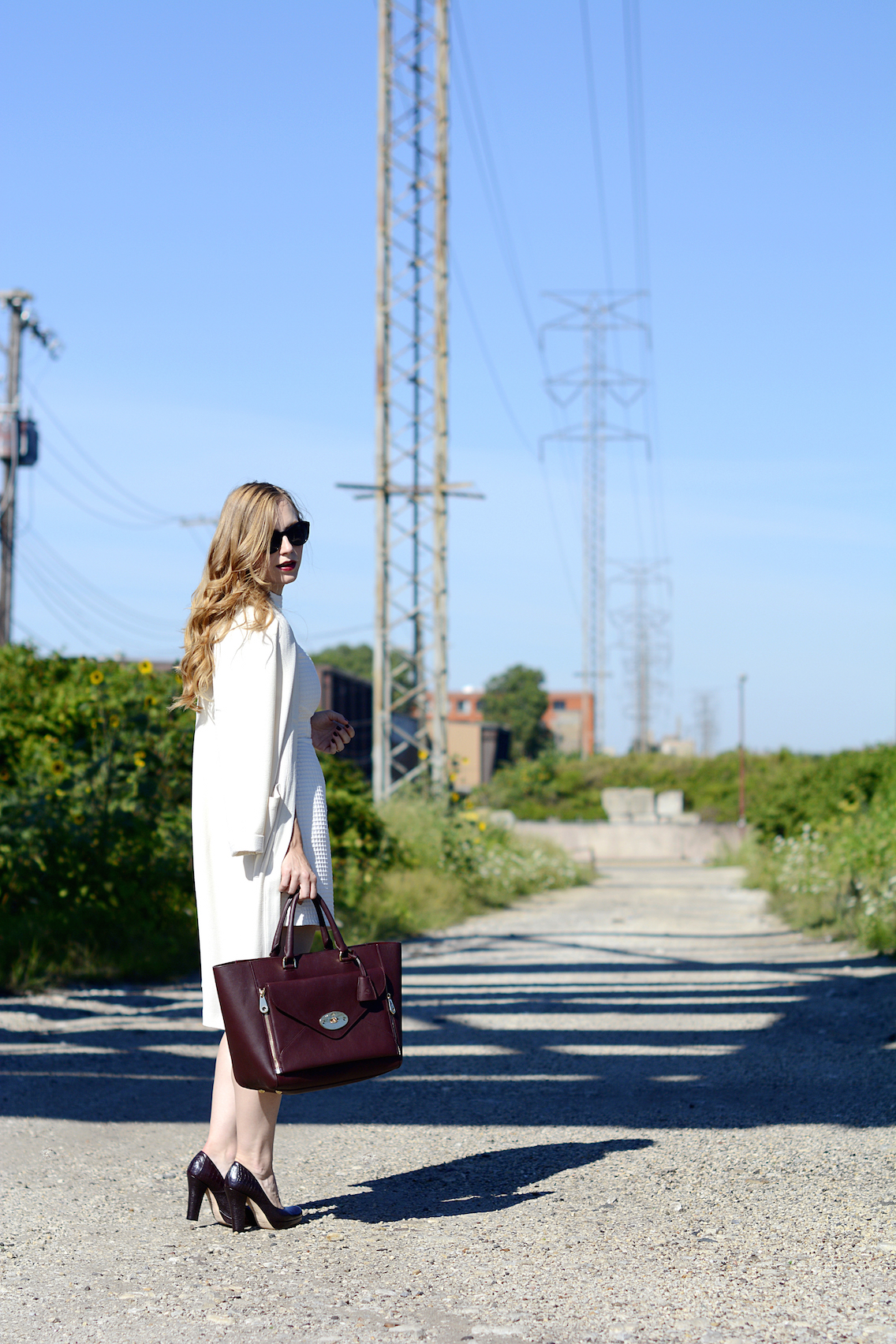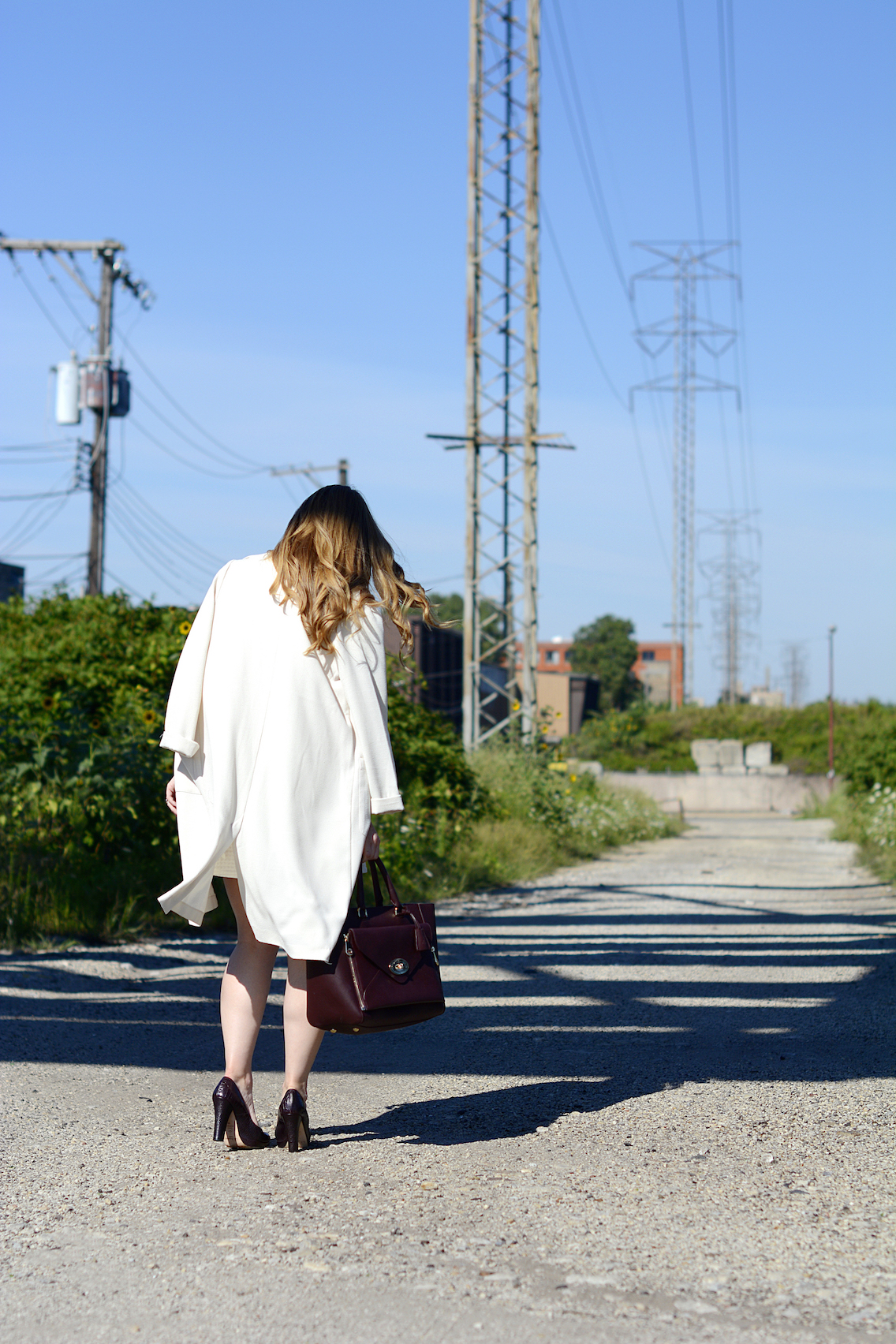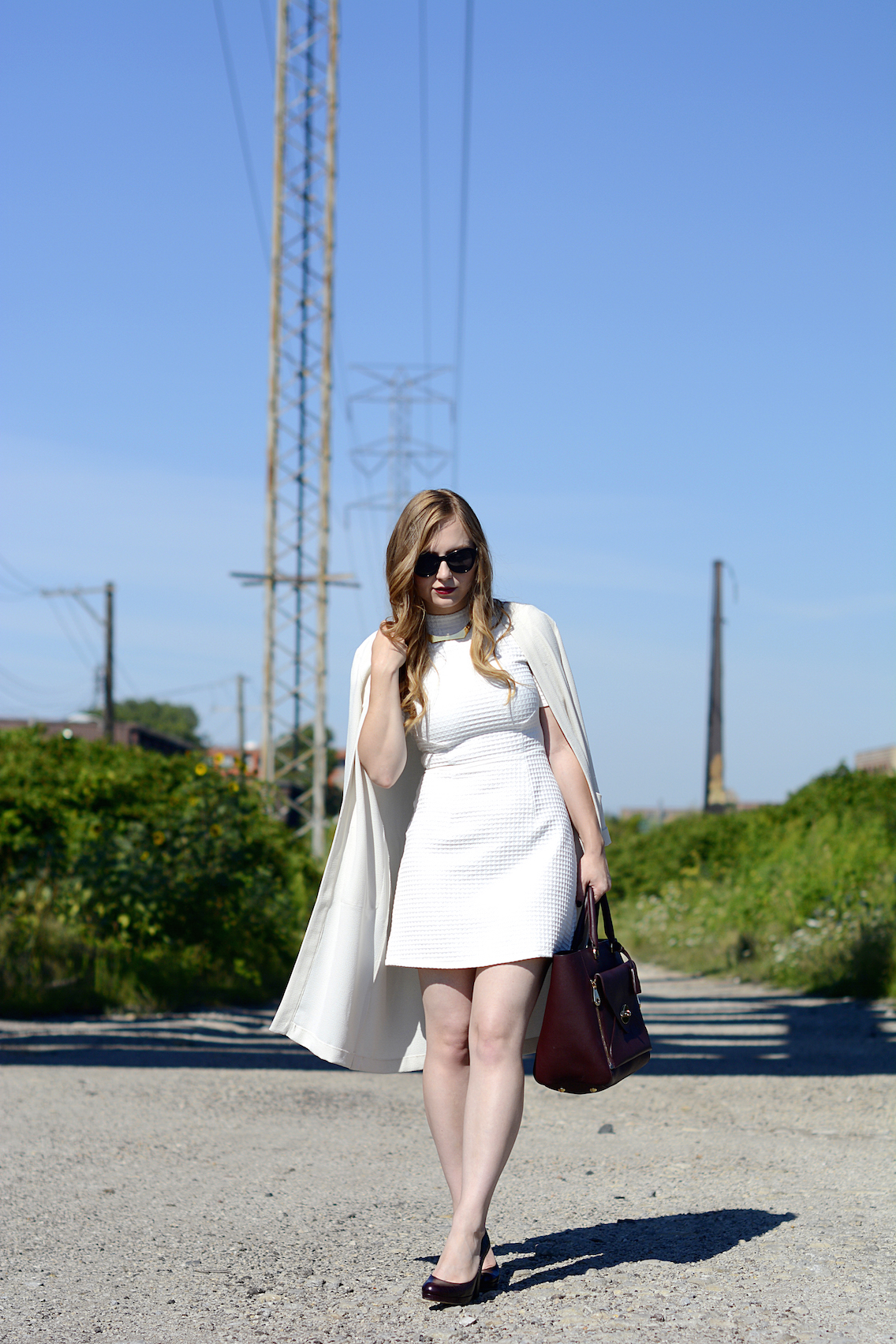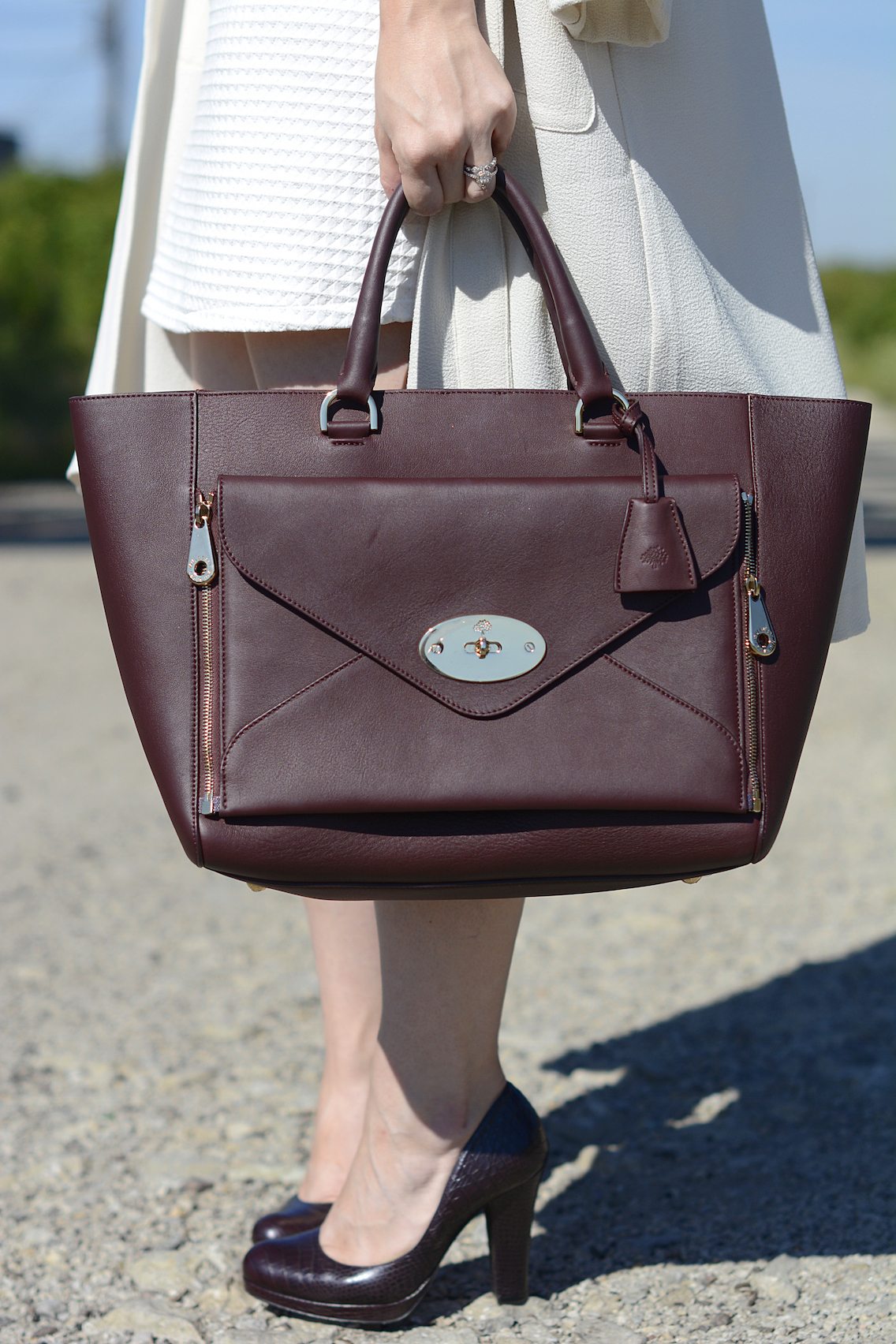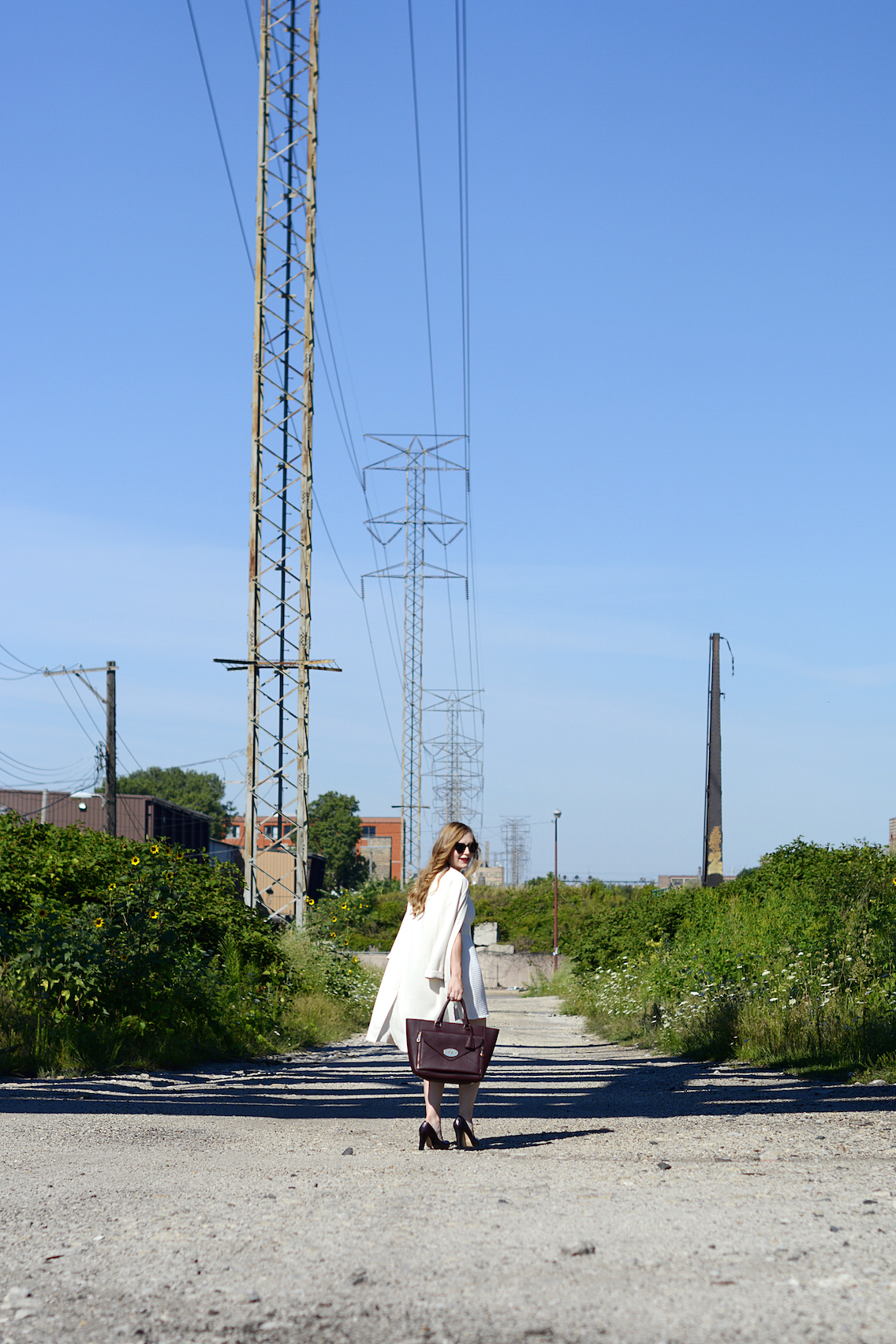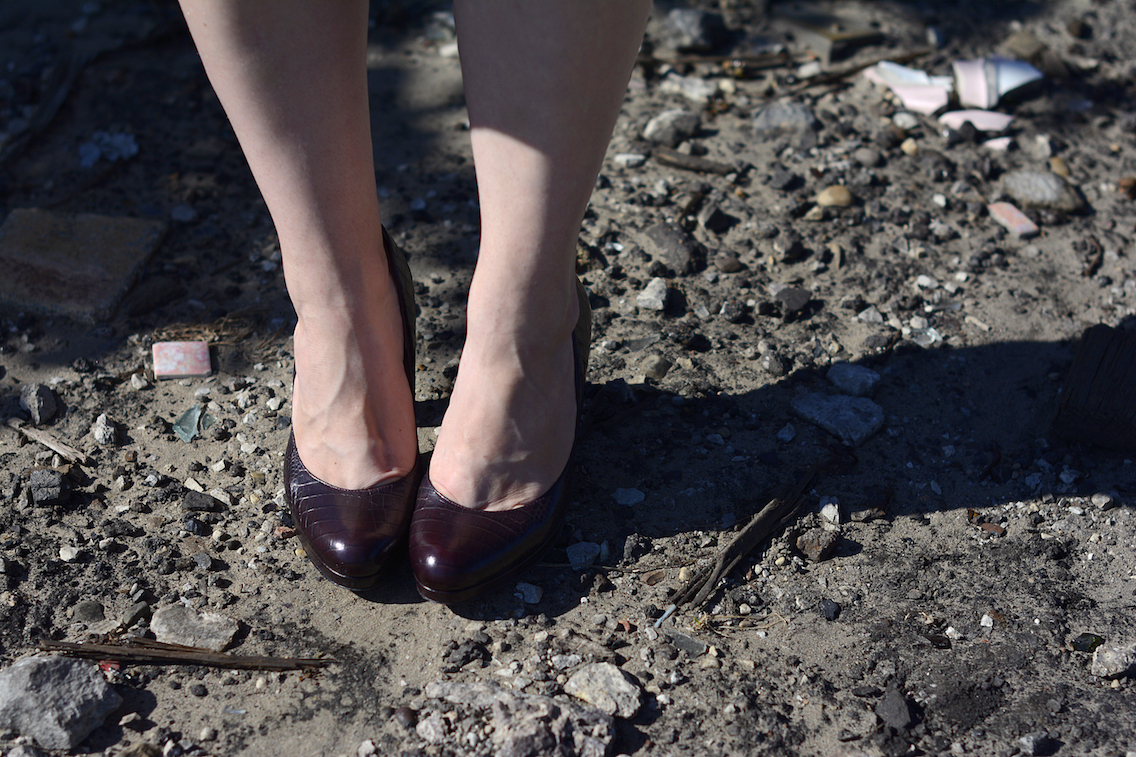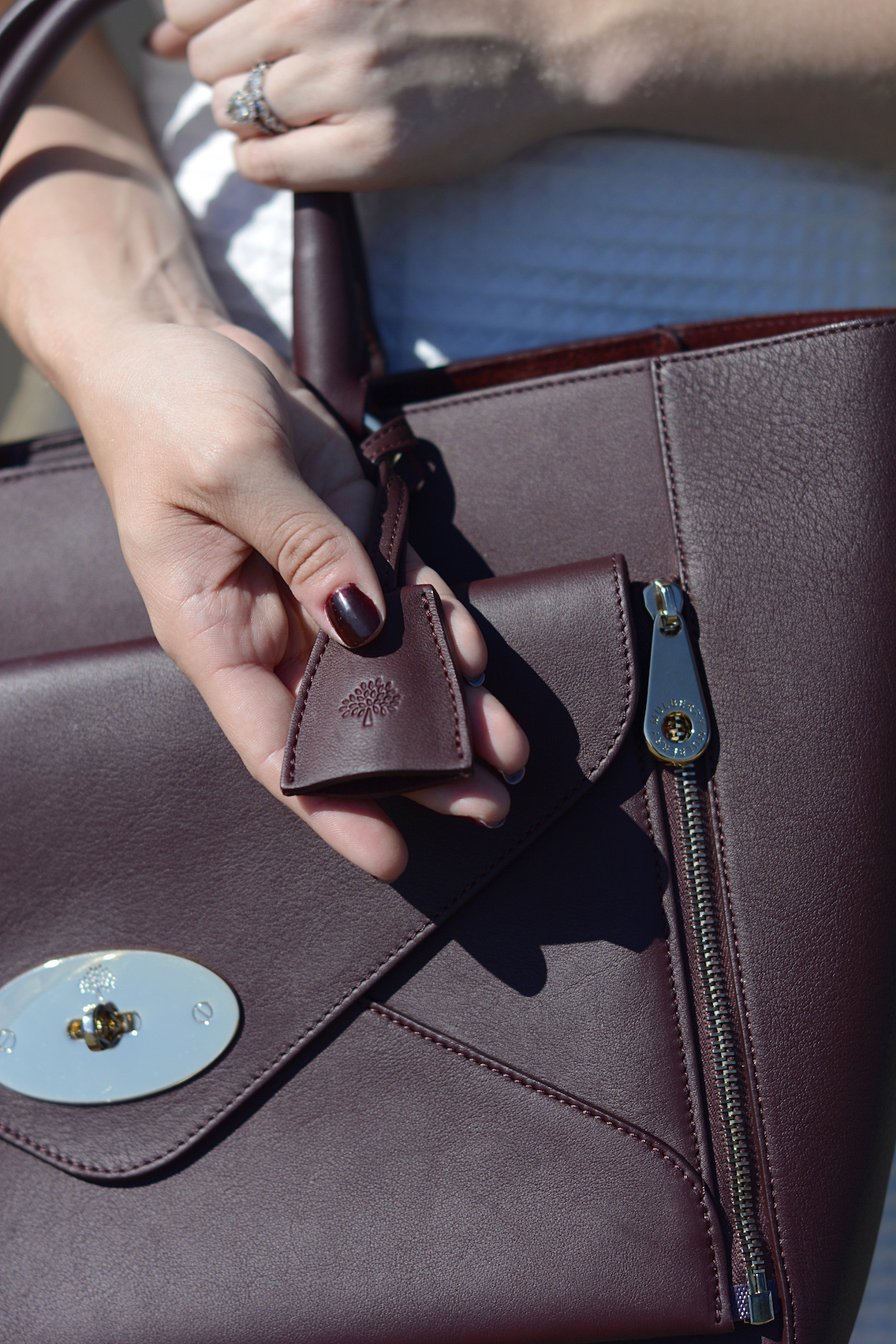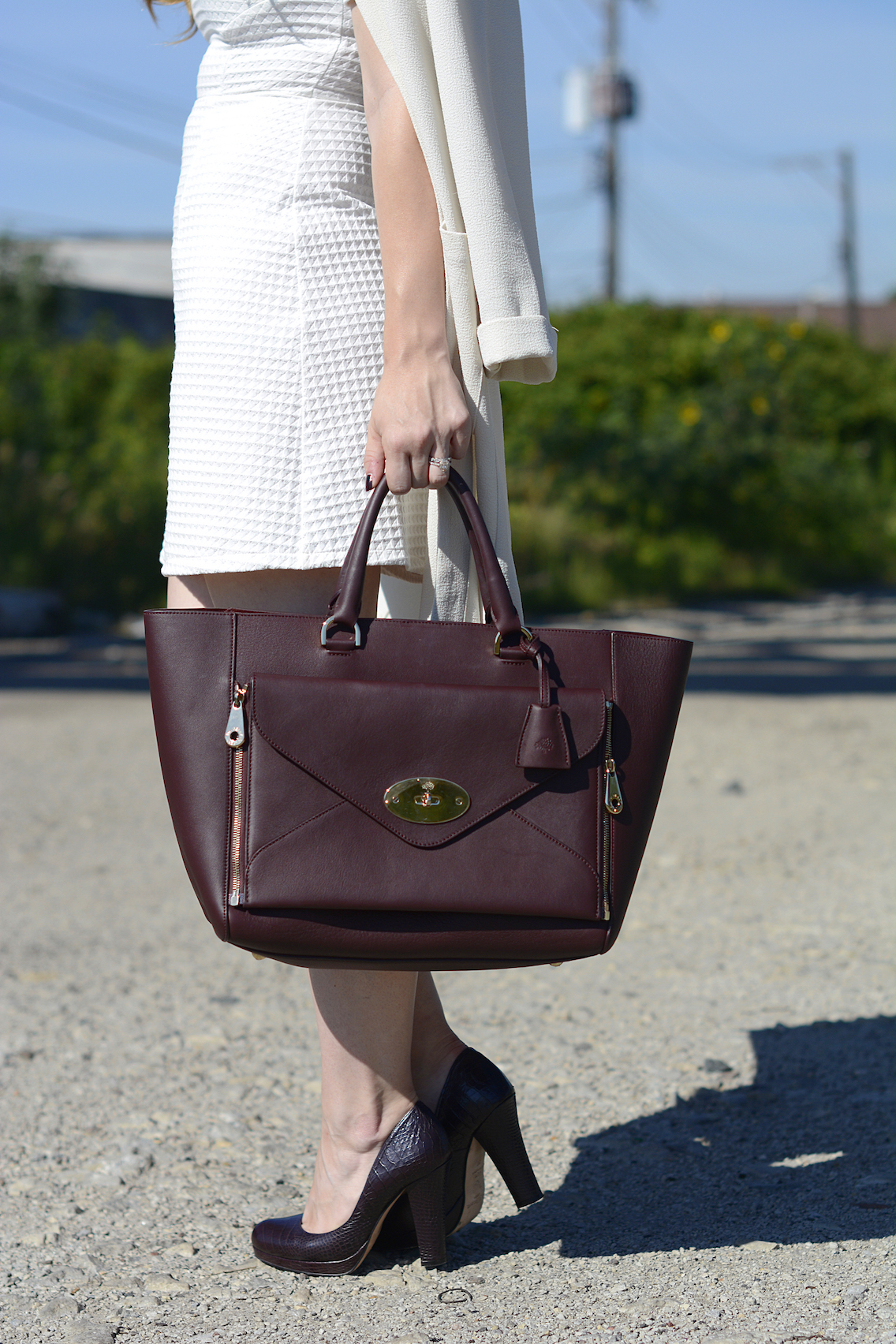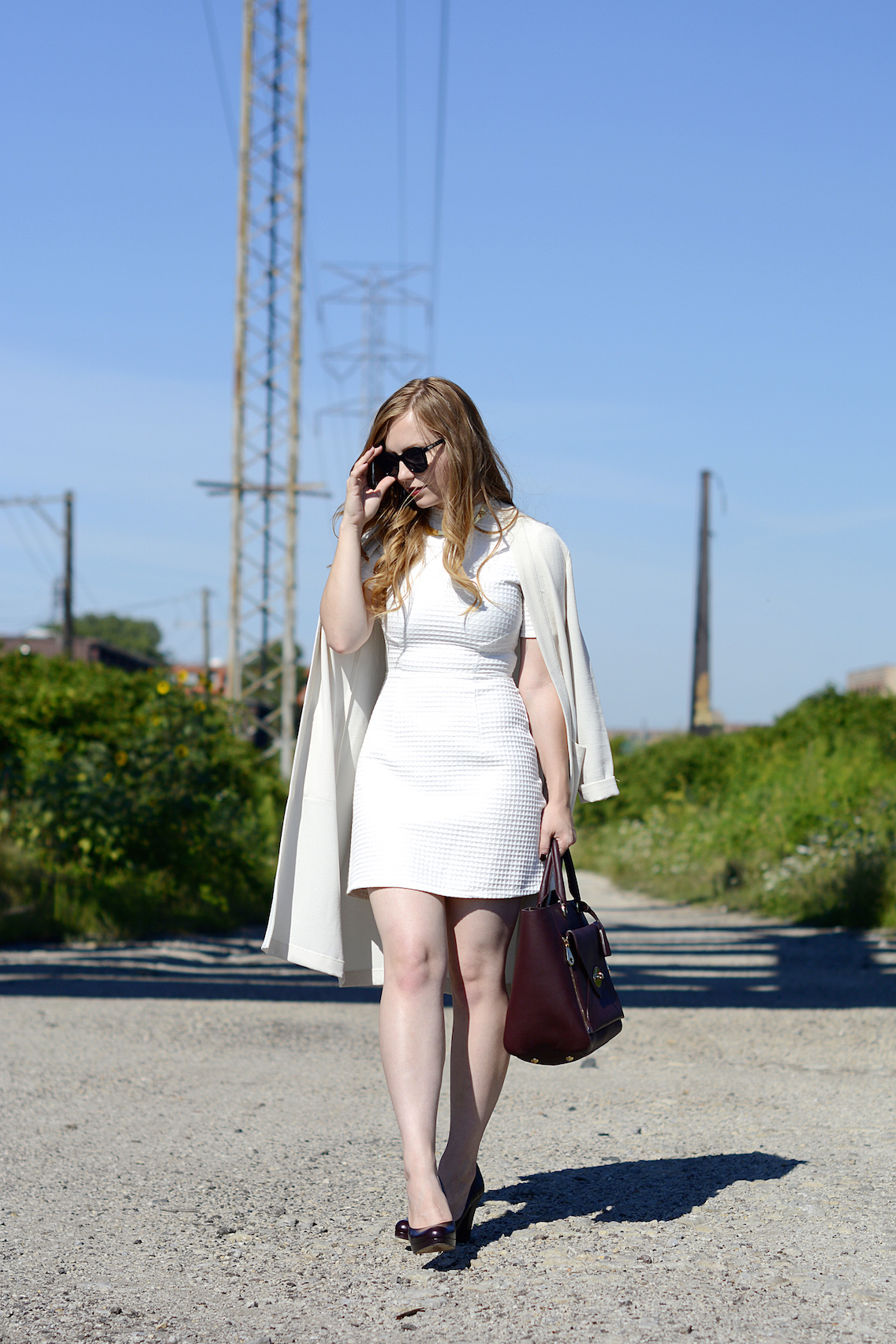 SHOP THE LOOK:
Dress – Asos (similar: 1 / 2) || Coat – H&M || Tote – Mulberry 'Willow' || Pumps – LK Bennett (similar: 1 / 2) || Jewelry – J Crew Necklace (similar) || Sunglasses –Le Specs || Lips – MAC in Burgundy + MAC in 'Good to be Bad' (similar) || Nails – Chanel No. 18 'Rouge Noir' (similar)
Photos courtesy of beautiful Katharine
Last Fall I gave you 5 Reasons to Reconsider White After Labor Day.
I mean, think about it.
It's a neutral, pairing with just about anything, all while bringing a bright, cleanliness to any ensemble — it seems so unnecessary that we should continue to abide by outdated style rules and deny ourselves such a versatile hue through the colder months. Just look how great this dress looks in snow!
It's no secret, white is one of my absolute favorite colors to wear (perhaps because it makes my pale skin look… less pale). I pair it with so much and wear it regularly, despite my proclivity to klutziness. It's one of my definitive wardrobe staples!
So you had to know, the day after Labor Day, I wouldn't be able to resist wearing white.
What do you think? Should the wearing-white-after-Labor-Day taboo finally be put to rest?