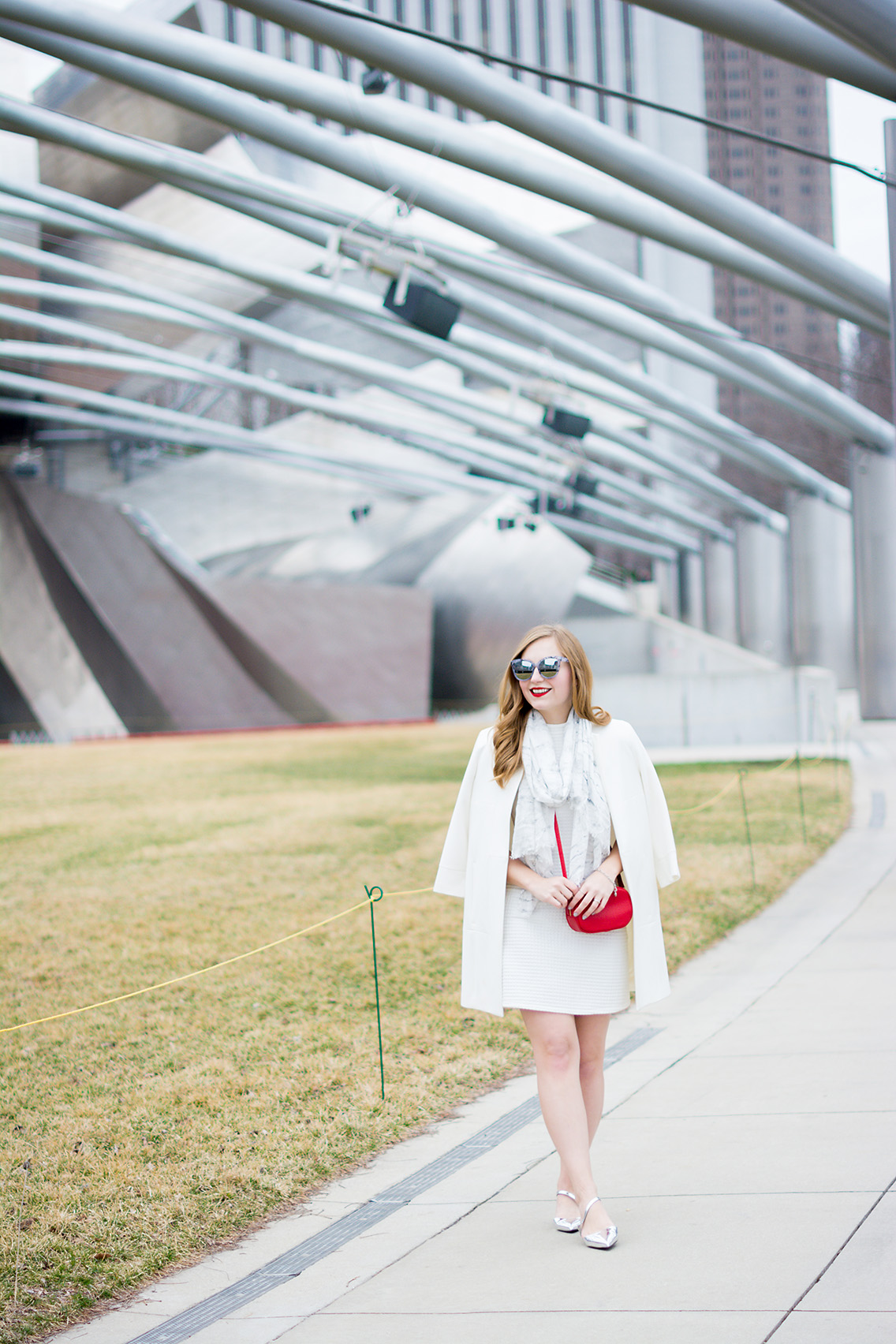 "The most pitiful among men is he who turns his dreams into silver and gold."
— Khalil Gibran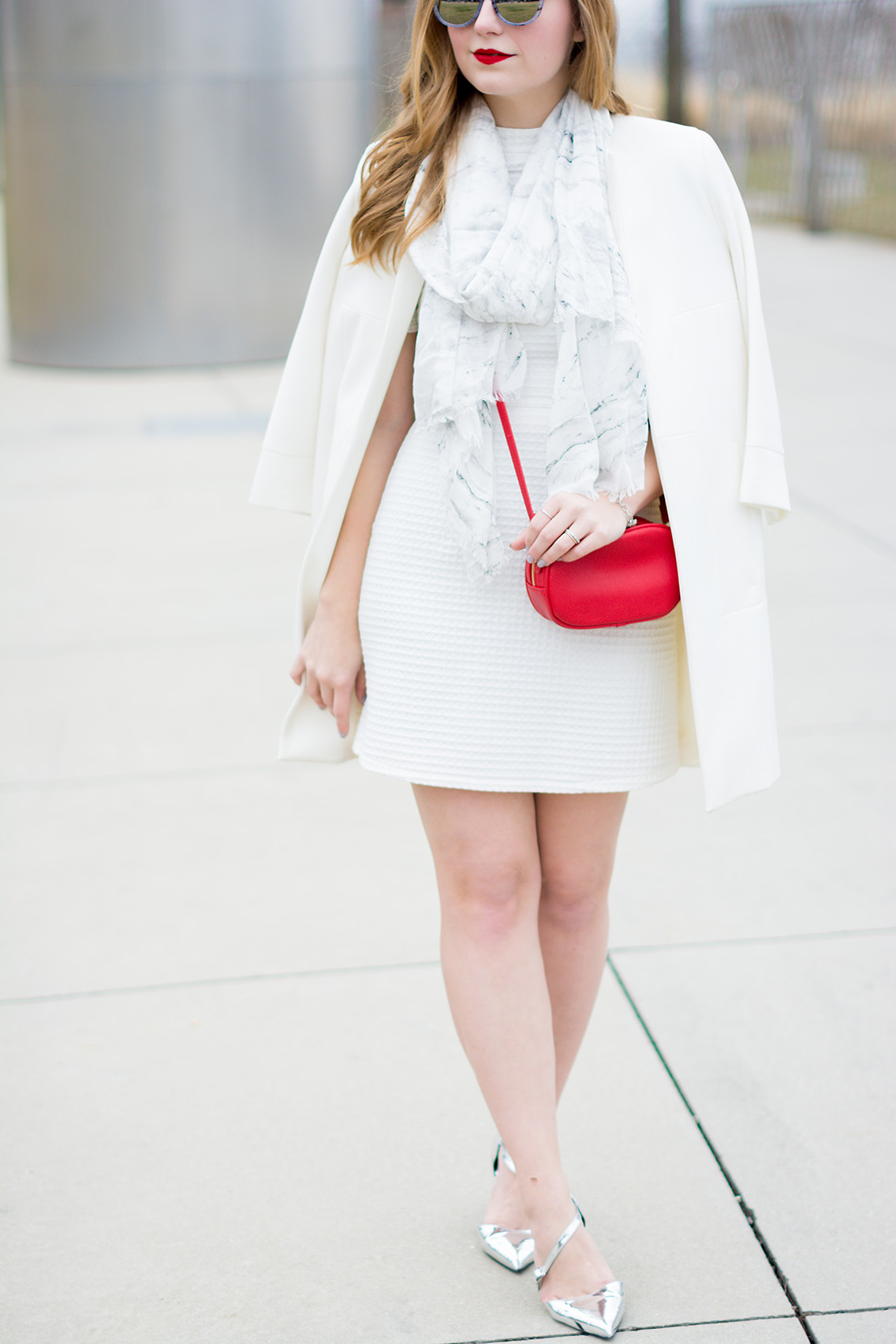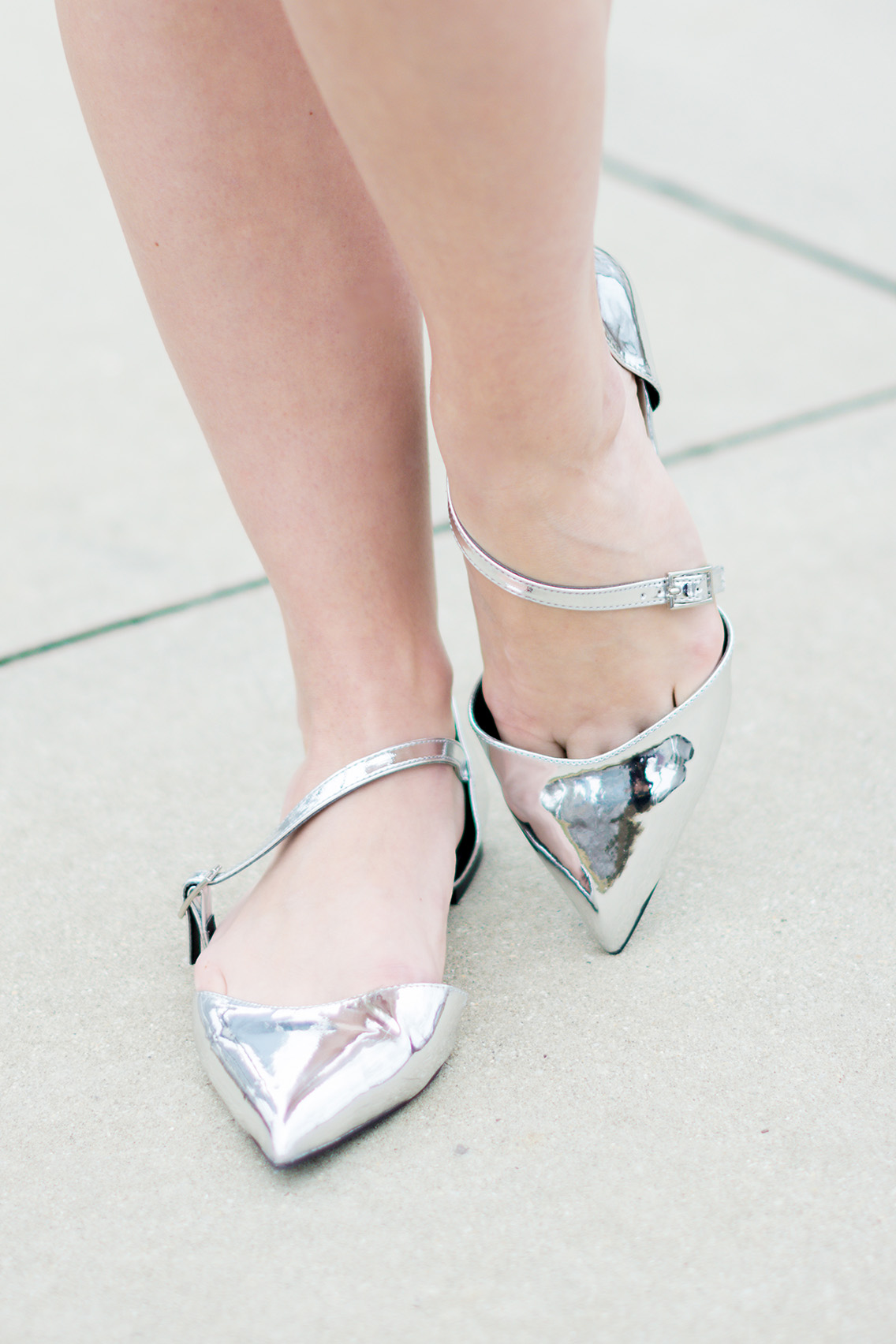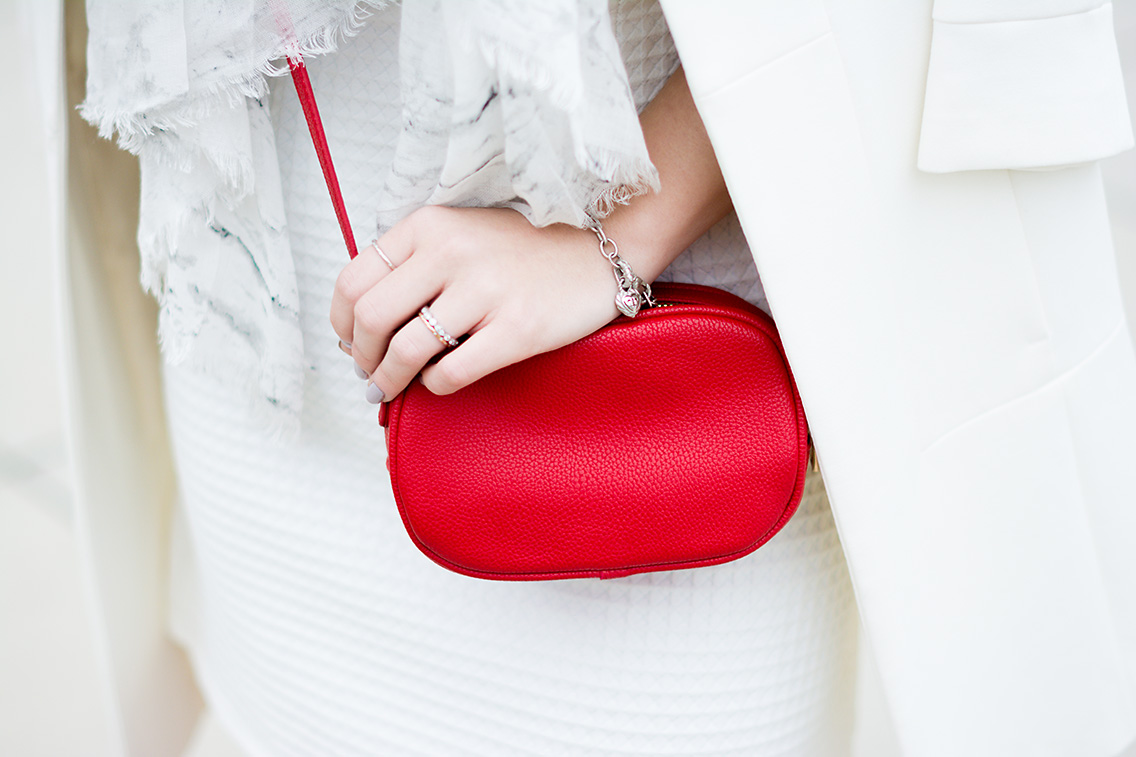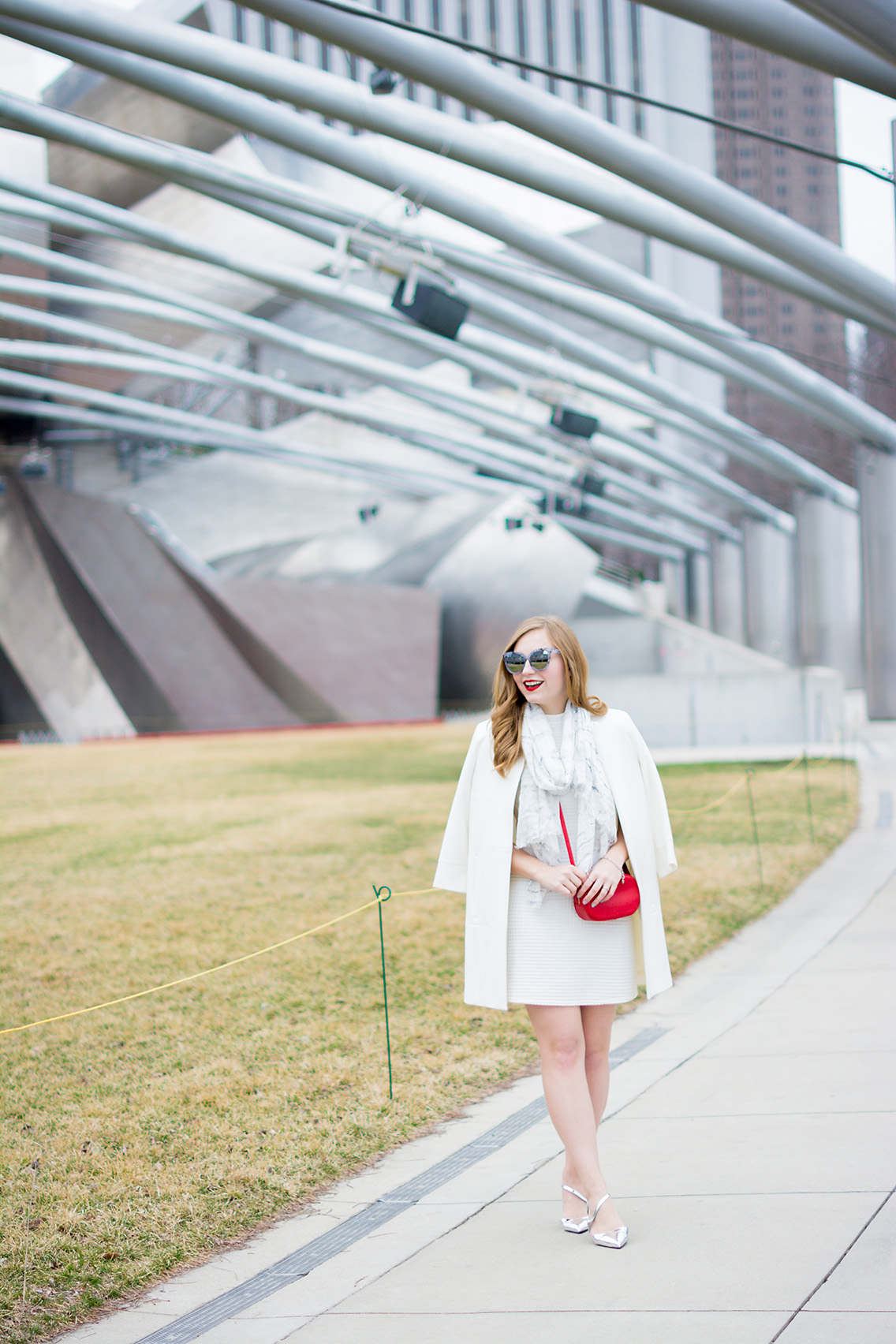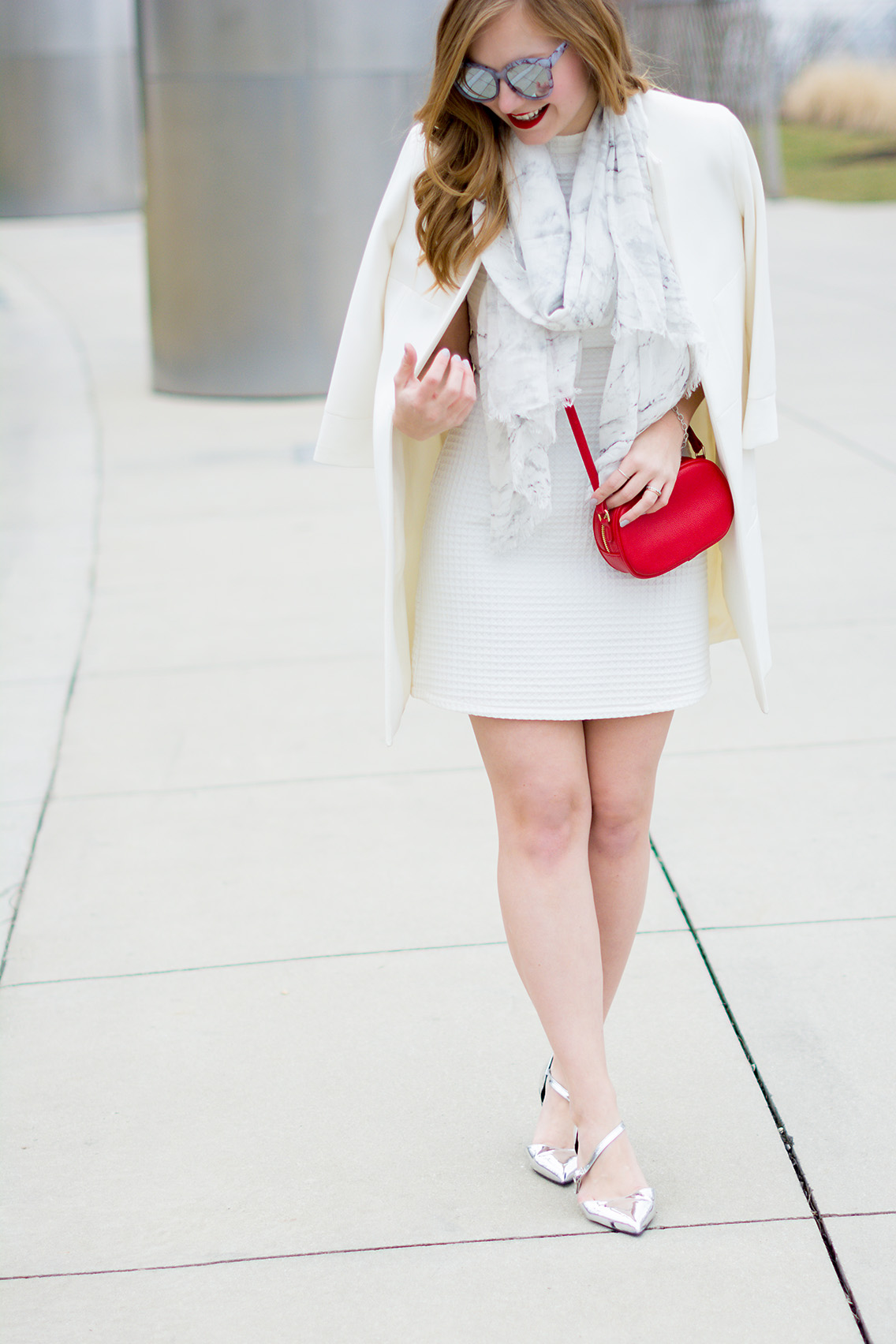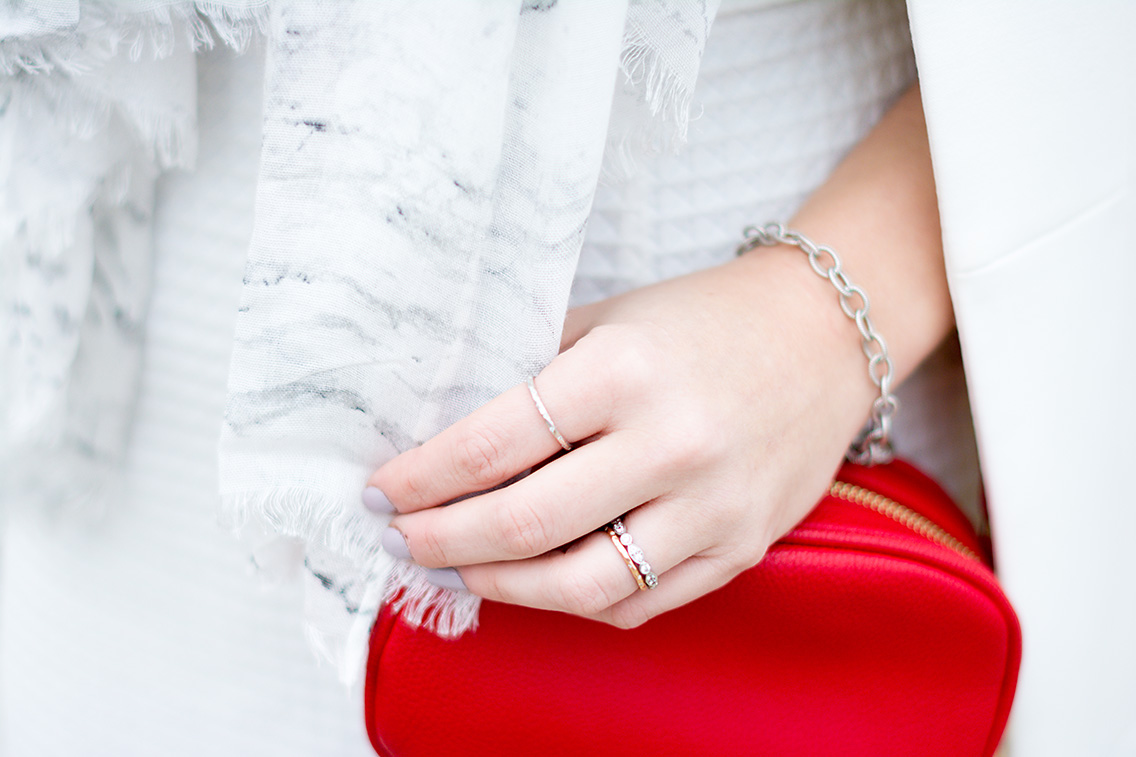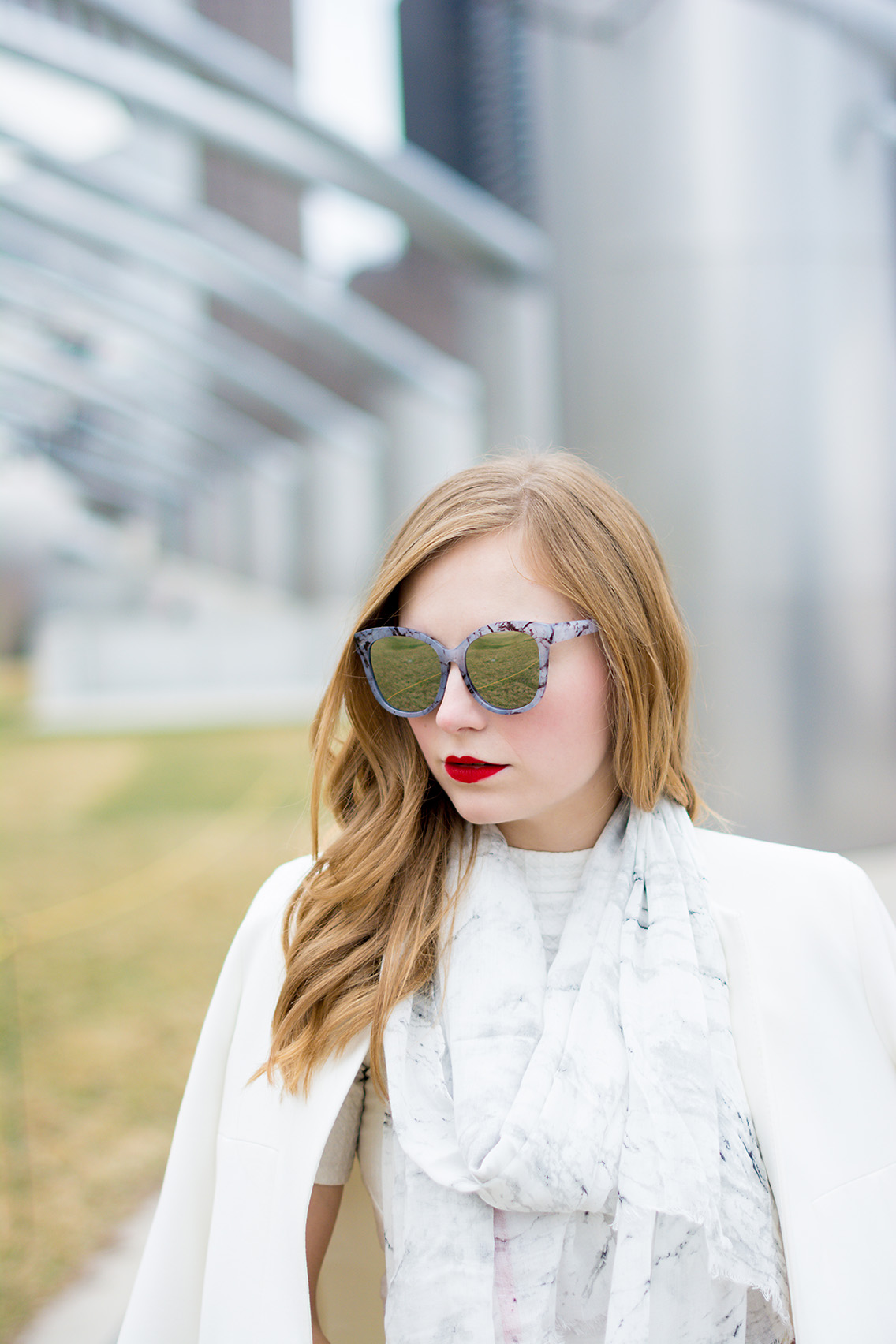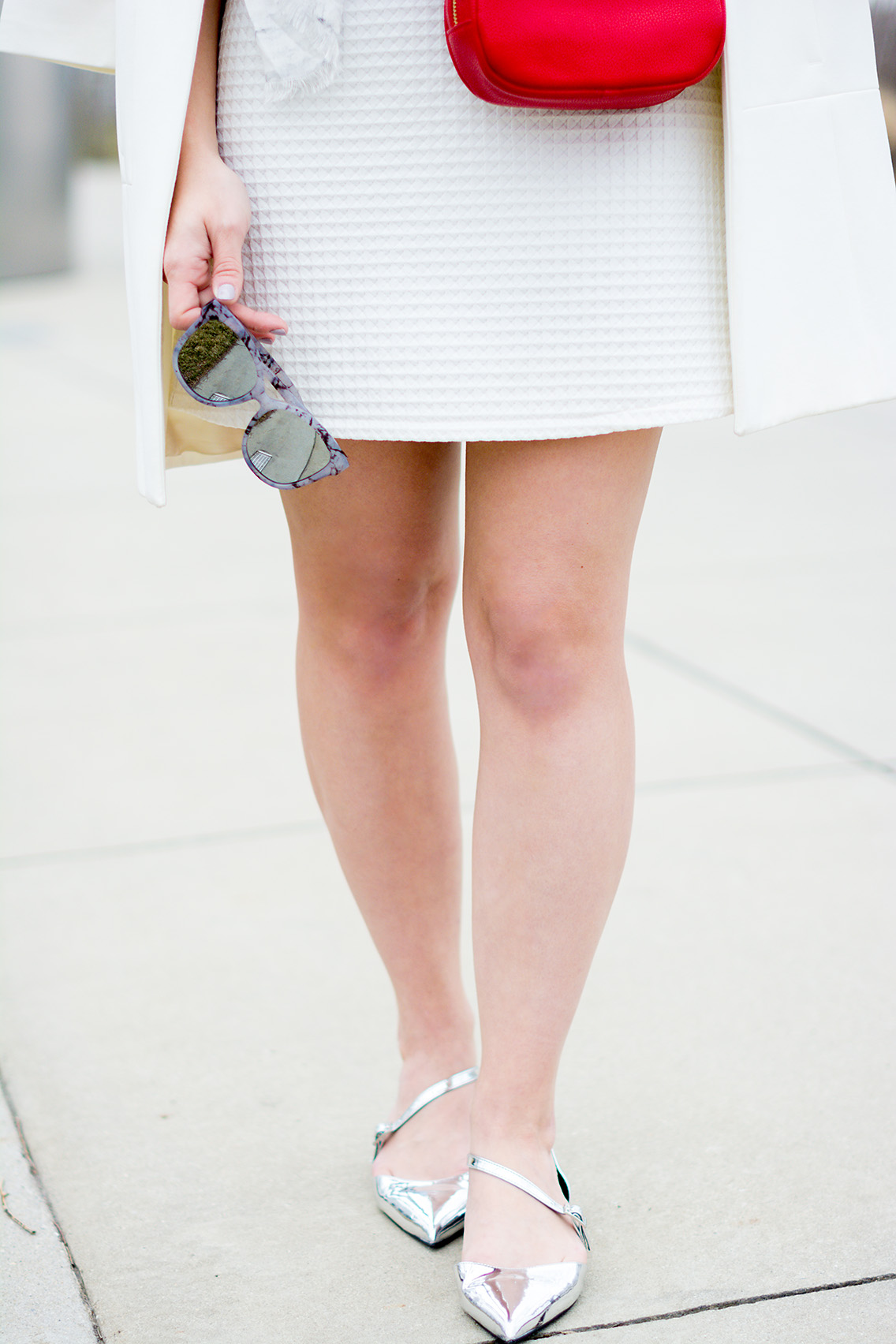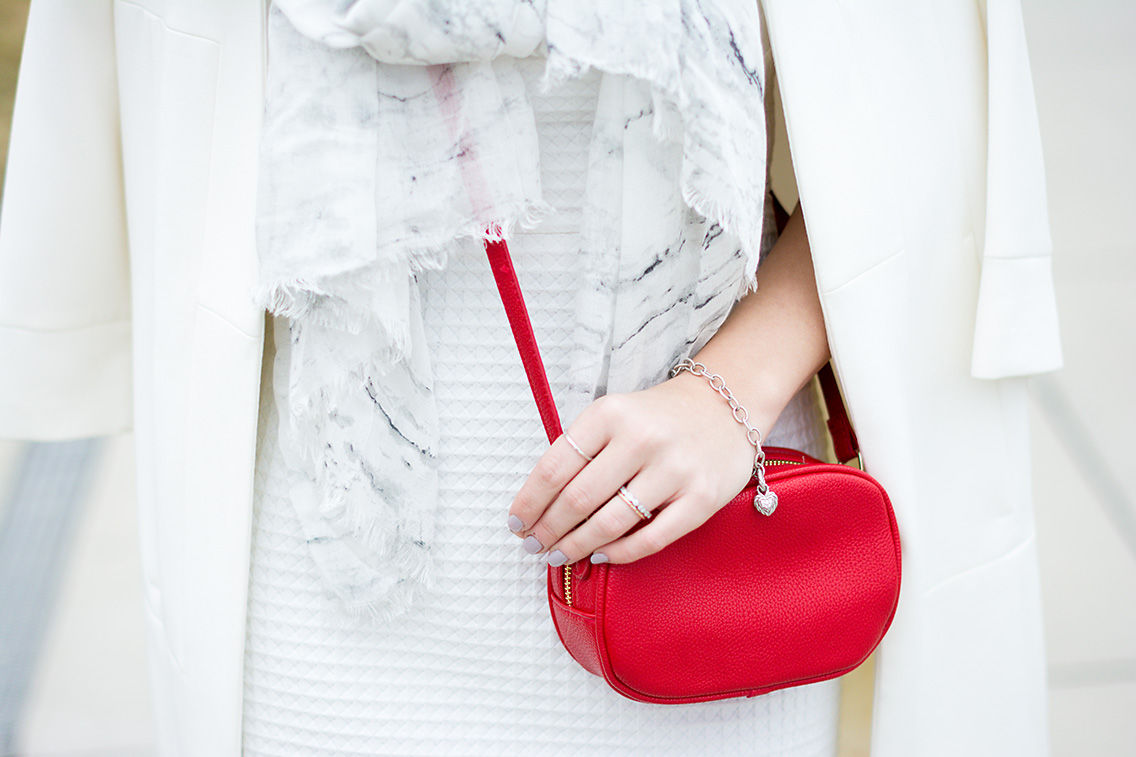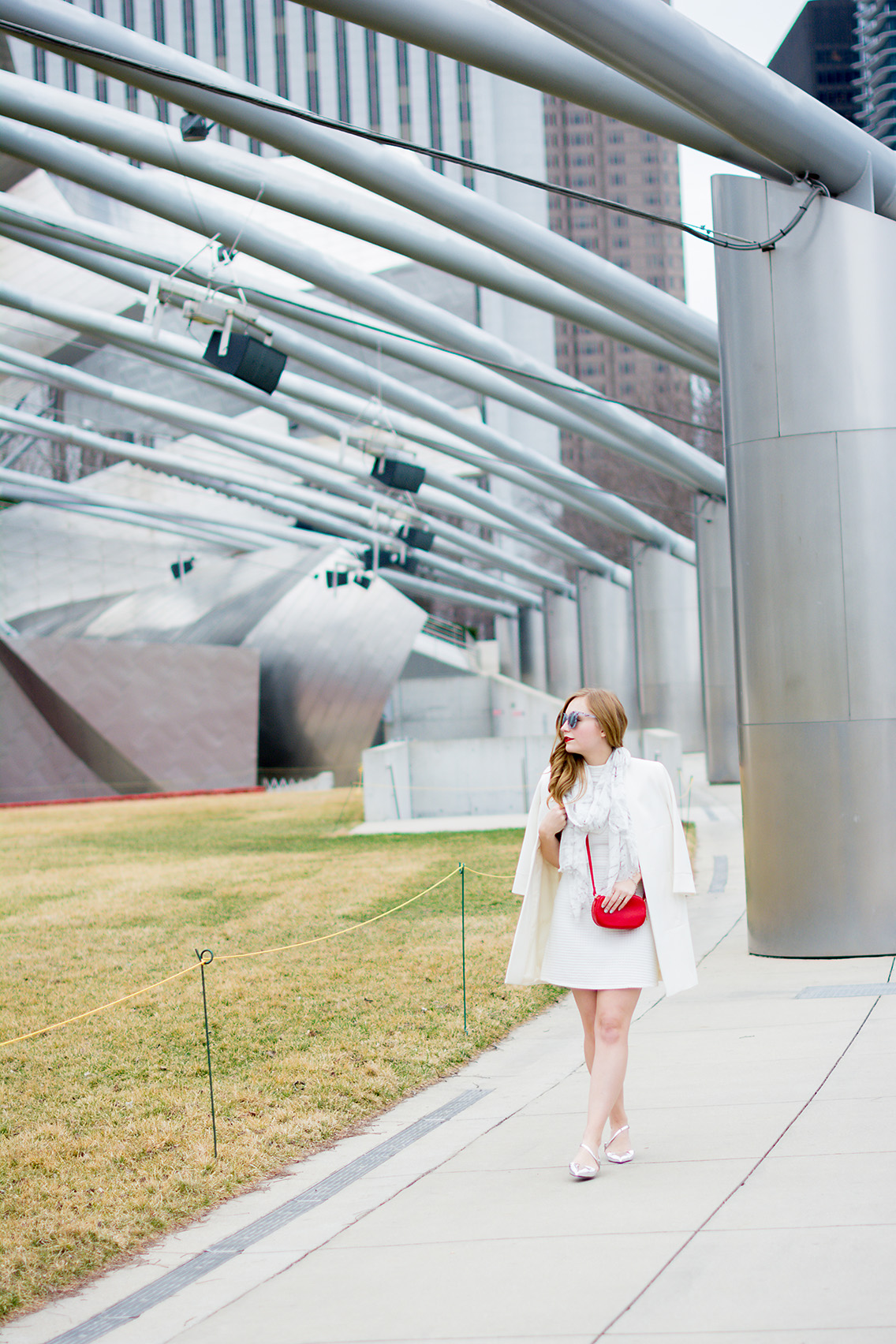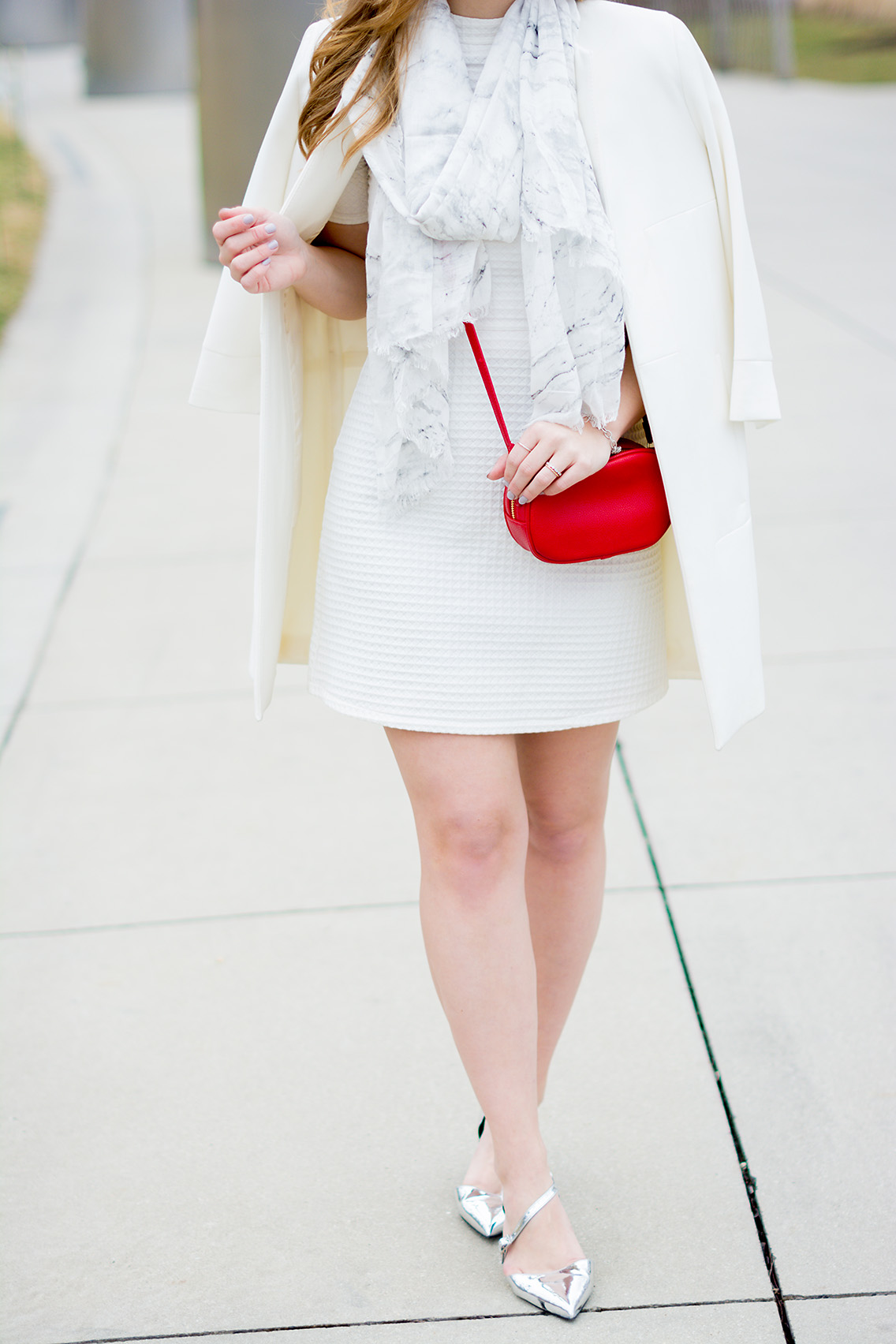 SHOP THE LOOK:
Dress – Asos (similar: 1 / 2) || Coat – Zara (similar) || Shoes – Asos || Crossbody – Forever 21 || Sunglasses – Forever 21 (similar) || Jewelry – Vintage & Tiffany || Lips – Stila in 'Beso' || Nails – Nails Inc. 'Cornwall Gardens'
Photos courtesy of blogger Heidi
Today's post is a long one folks, so bear with me while I get some things off my chest.
For a long time I've been thinking about what blogging as a profession really means.
Lately it feels like the industry is changing a lot. It's not about community or creativity anymore. Now, it's ALL about the money. ALL about those sponsored campaigns. ALL about nearly identical posts for one single brand across an array of blogs.
A few weeks ago one brand in particular did a campaign with almost every Chicago blogger I know. For two weeks ALL I saw on these blogs were identical images of this single product. And as a consumer, it was a huge turn off for me. Nothing about the campaign felt real or authentic — it all felt contrived! In fact, I'd actually turned the campaign down a few weeks earlier because I didn't feel like it was a good fit for Sed Bona and WOW was I ever glad I did.
But man did they try to offer me a lot of money to change my mind…
And I do get why sponsored posts are important for bloggers. I'm in the lucky position that my freelance photography jobs more than cover my bills (and my expensive taste in handbags). But I know how expensive blogging can be so I certainly don't harbor ill-will against those wanting to actually make a profit in this arena.
But…
After reading Anna's post on the decline of blogging, I've been pondering what this means for bloggers like me who truly love this job, regardless of the money they make.
Is there a future of bloggers who genuinely like to share their own content and vision? Is there a future for someone like me who LIKES to tell stories? In a world where Instagram and Snapchat prevail, I feel like many of us are losing our attention spans entirely. I feel like audiences want to read shorter and shorter sentences. They want quicker and quicker glimpses into your life.
They don't want the emoji-less sentences bloggers write.
As a girl I'd always dreamed of authoring my own book as an adult. The writing aspect of blogging has actually always been my favorite part. I love narrating the stories behind my photos — it's such a RUSH for me! But I wonder whether or not I have a future in this industry. Whether or not a long-winded writer like me has a place in a world where a post with no actual sentences can be profitable. In a world where well-thought branding trumps all.
This industry can really turn an average joe into a celebrity over night. We're all confronted with a silver stage and forced to ask ourselves HOW we want to succeed.
And for me, creating original content I truly LOVE is the ONLY way I want to blog. So I'm left asking — will this be enough? Will I survive as a blogger if I don't allow big brands to plaster their name all over my blog? Will my sentences have a voice over the 'fast food' style of social media we all devour these days?
And the truth is… I really don't know.