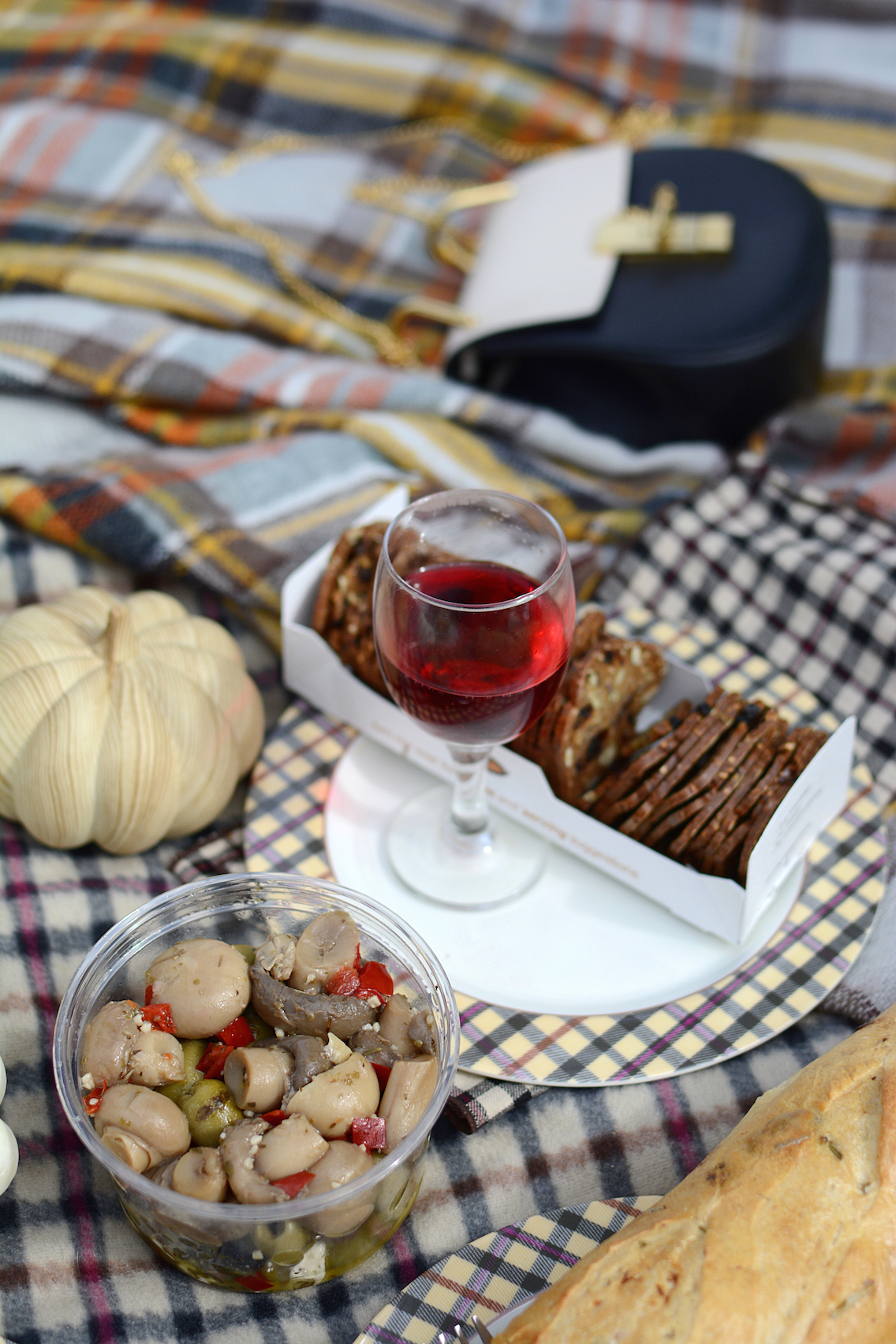 Of the 20 things I most wanted to do this autumn, having a cozy fall picnic was top of my list.
When Hubby and I married in May of 2013, one of the first things I put on our registry was an adorable picnic basket. It may seem silly but I always thought formal picnic baskets were such a charming idea. And here in Chicago we have so many great public parks that are practically designed for a chic al fresco meal — having a picnic basket complete with vino glasses comes in handy far more often than you might think!
So on an unseasonably warm day, Anna and I packed up our picnic and headed over to Humboldt Park to enjoy the afternoon with cheese, bread, apples, and coffee.
SHOP THE LOOK:
Skirt – Halston Heritage (maxi-version) || Top – Zara (similar: 1 / 2)|| Slipper Flats – Massimo Dutti (similar: 1 / 2) || Sunglasses –Topshop (similar) || Jewelry – Tiffany & Co. (1 / 2 / 3) || Watch – Daniel Wellington 'Classy York' || Nails – Chanel No. 18 'Rouge Noir'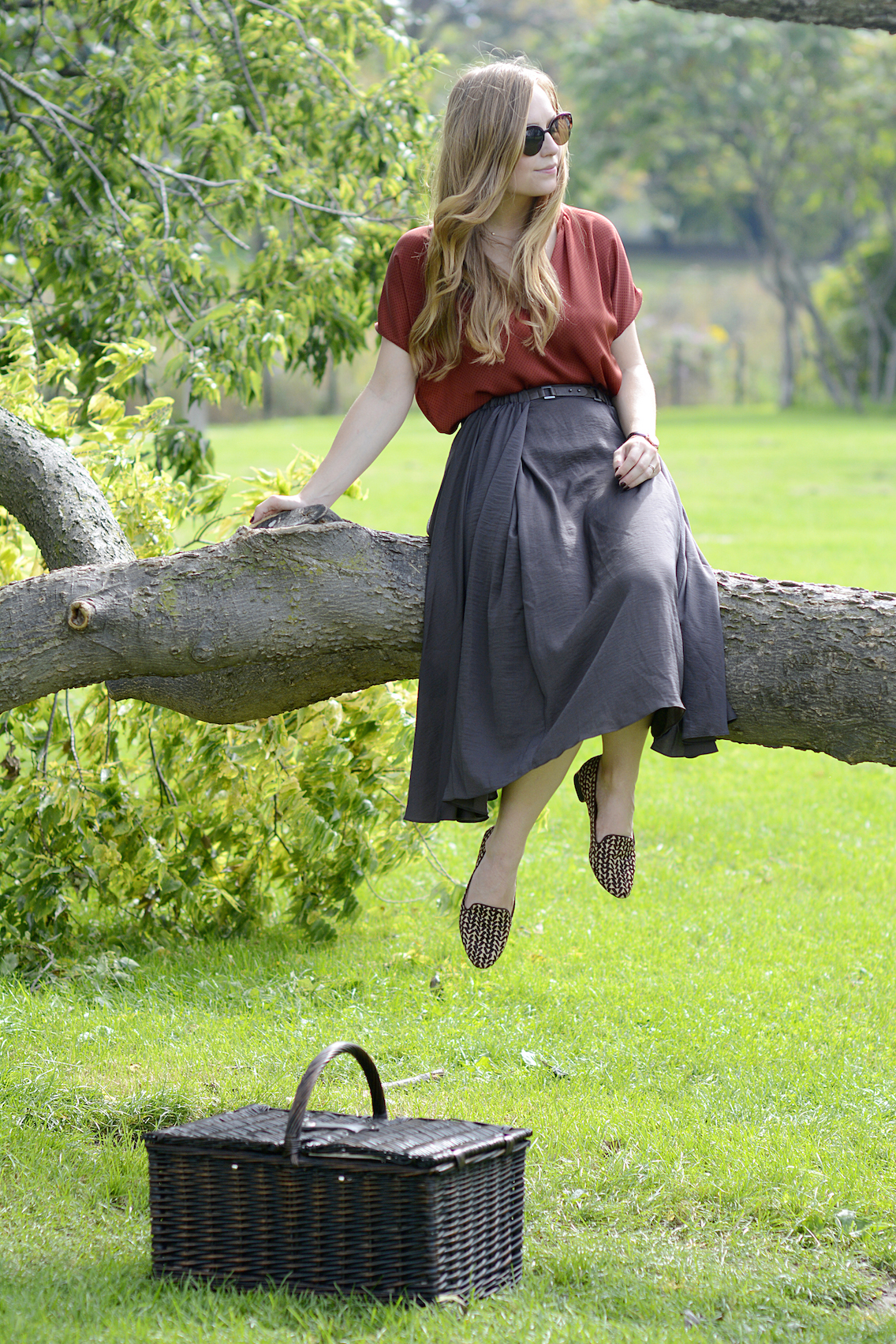 We found ourselves a nice, sunny spot next to a particularly enchanting tree and began to set up.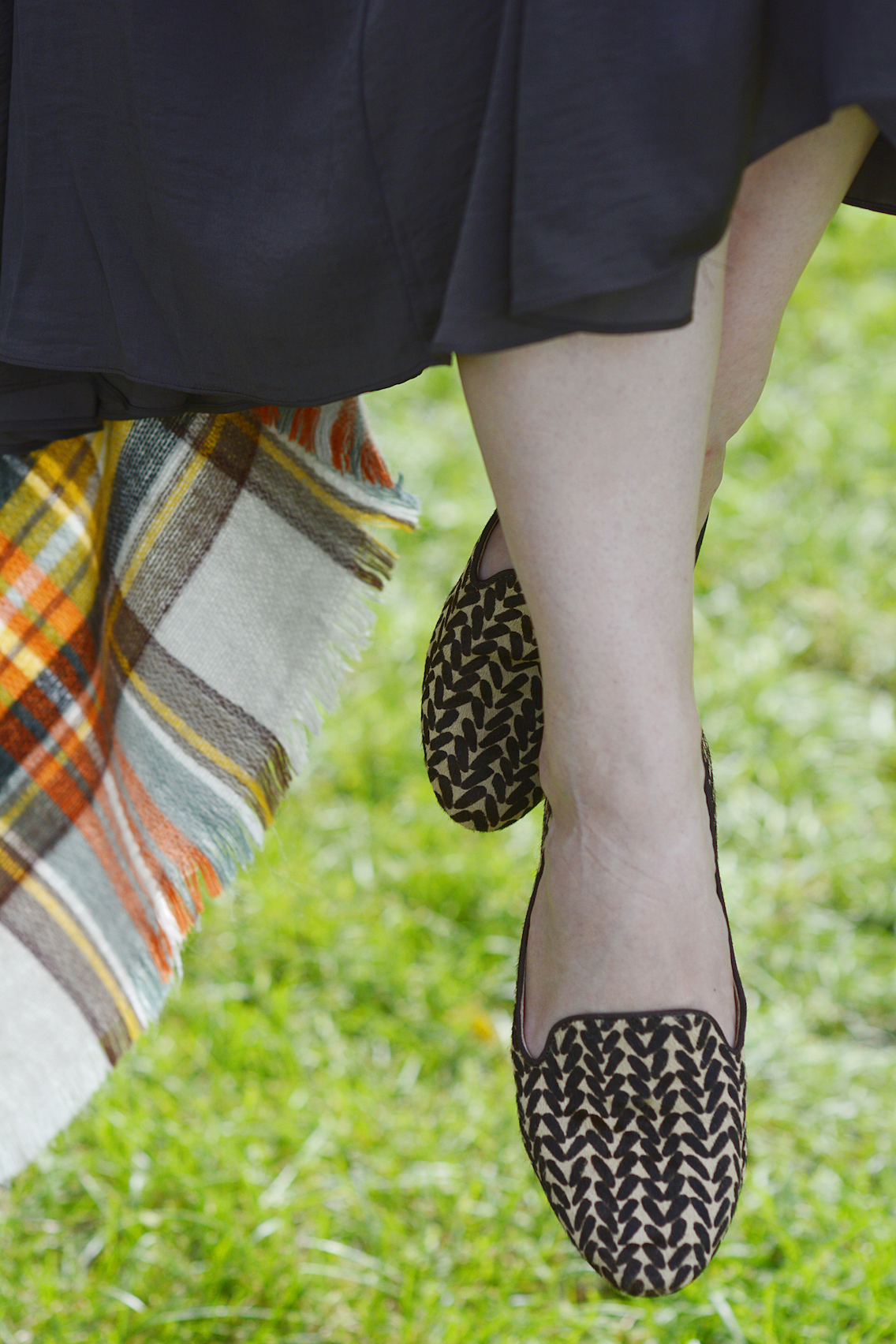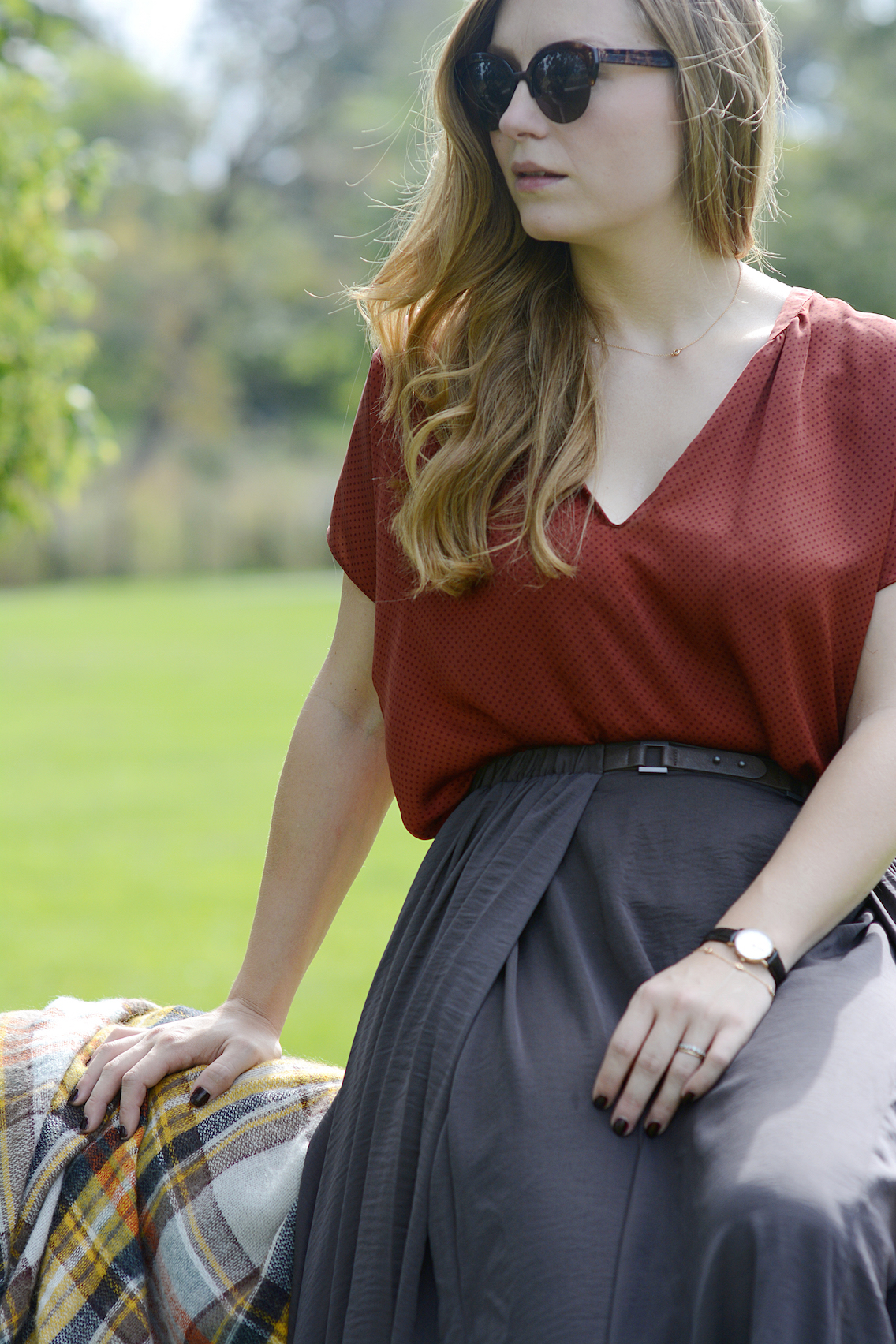 After shooting a few more shots of our outfits, of course ;-).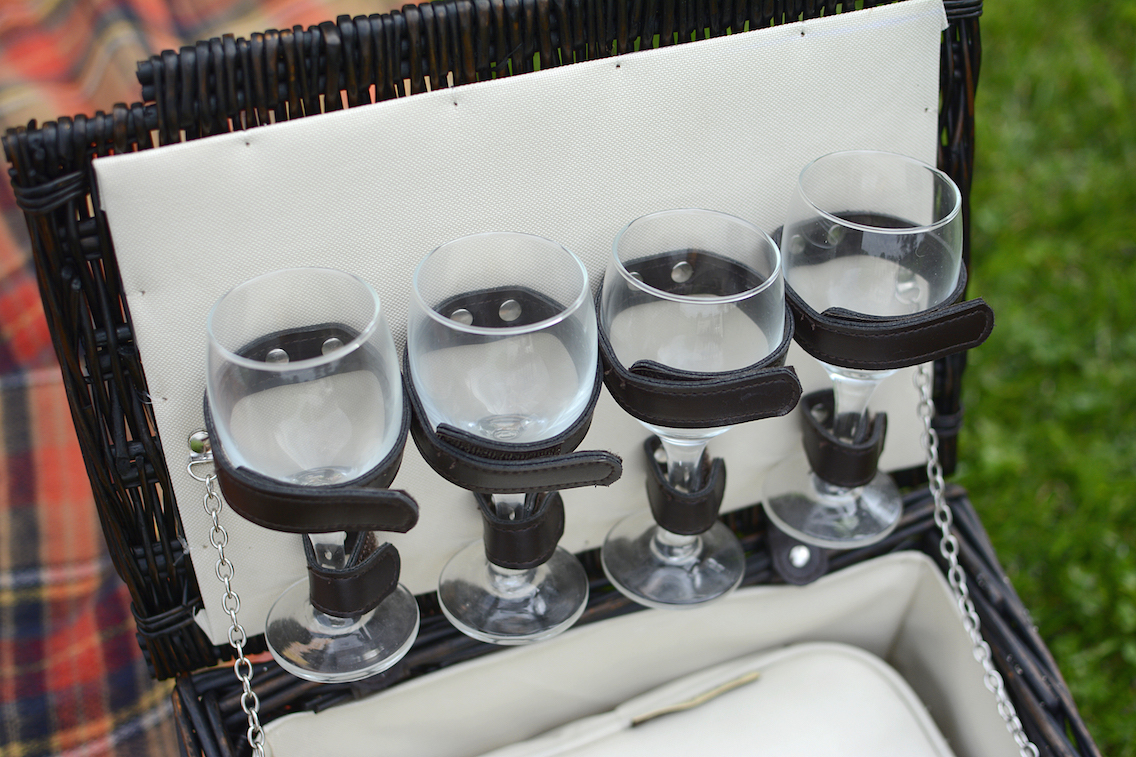 First we dove into my thermos of homemade Chemex coffee.
This little thermos is BY FAR one of the best purchases I've ever made in my life. And I really don't say that lightly. As a lover of HOT coffee, I've long struggled to find the perfect vessel to store in my bag on the run — it needs to seal tightly so it won't spill and must keep my coffee hot even through a Chiberia winter walk.
If you preheat this thermos with hot water for a few minutes prior to adding the coffee and seal it shut, the coffee will stay scaldingly hot for over half a day! It's incredible and worth every penny. And a great, messy-free way to transport java to a fall picnic!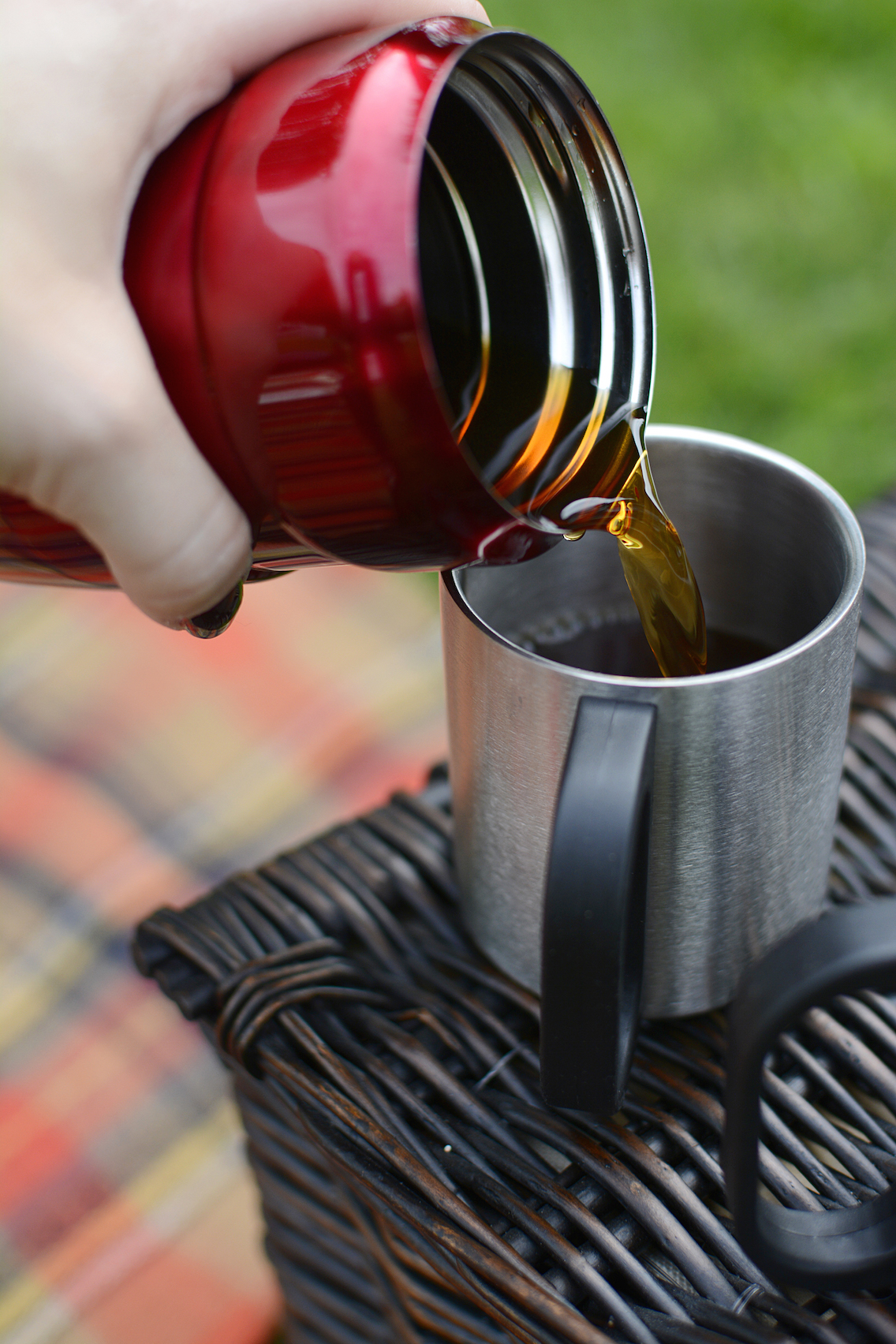 Nothing makes me happier than starting any new activity off with a piping hot mug of coffee.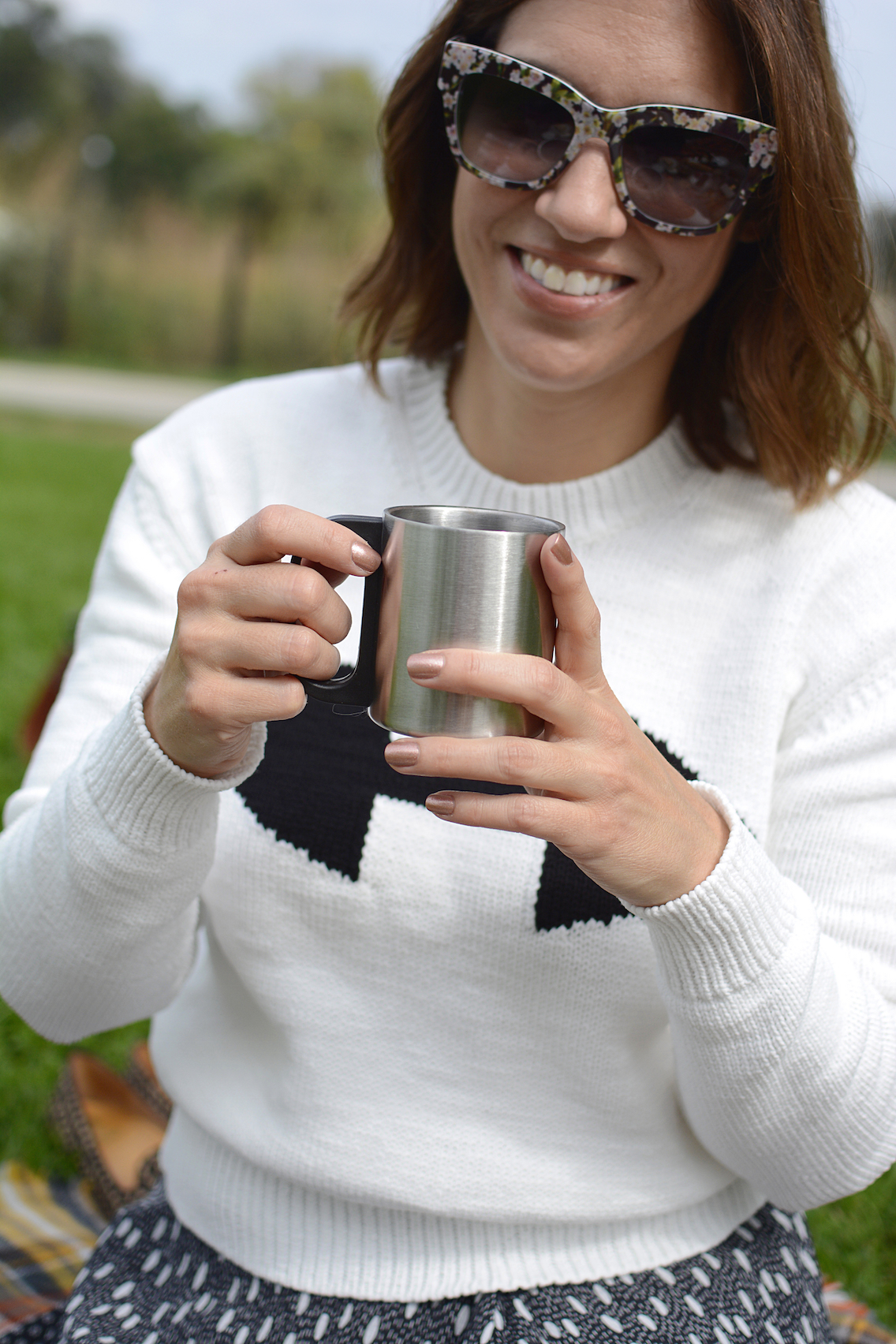 After fueling up with caffeine, Anna and I proceeded to set up the rest of our picnic starting with a few of my favorite Zara scarves (which happen to make conveniently cozy picnic blankets too!).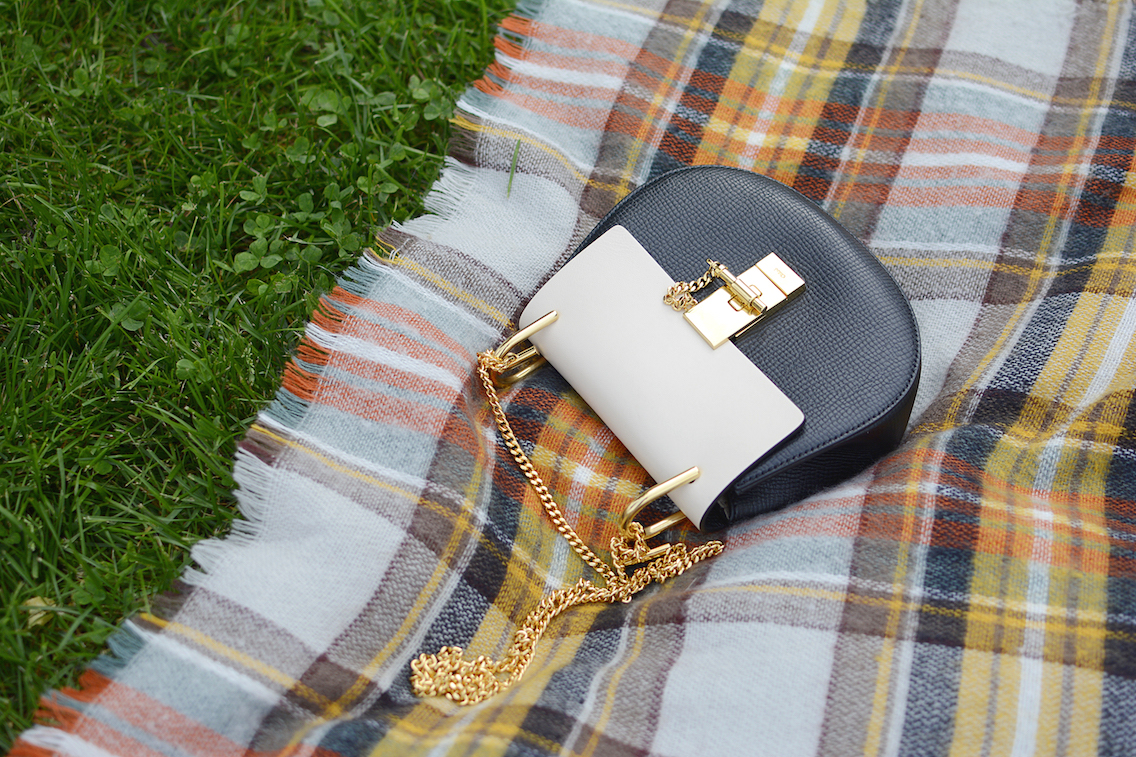 Isn't her new Chloé Drew bag positively scrumptious? I couldn't stop taking photos of it — the details are so beautiful on camera.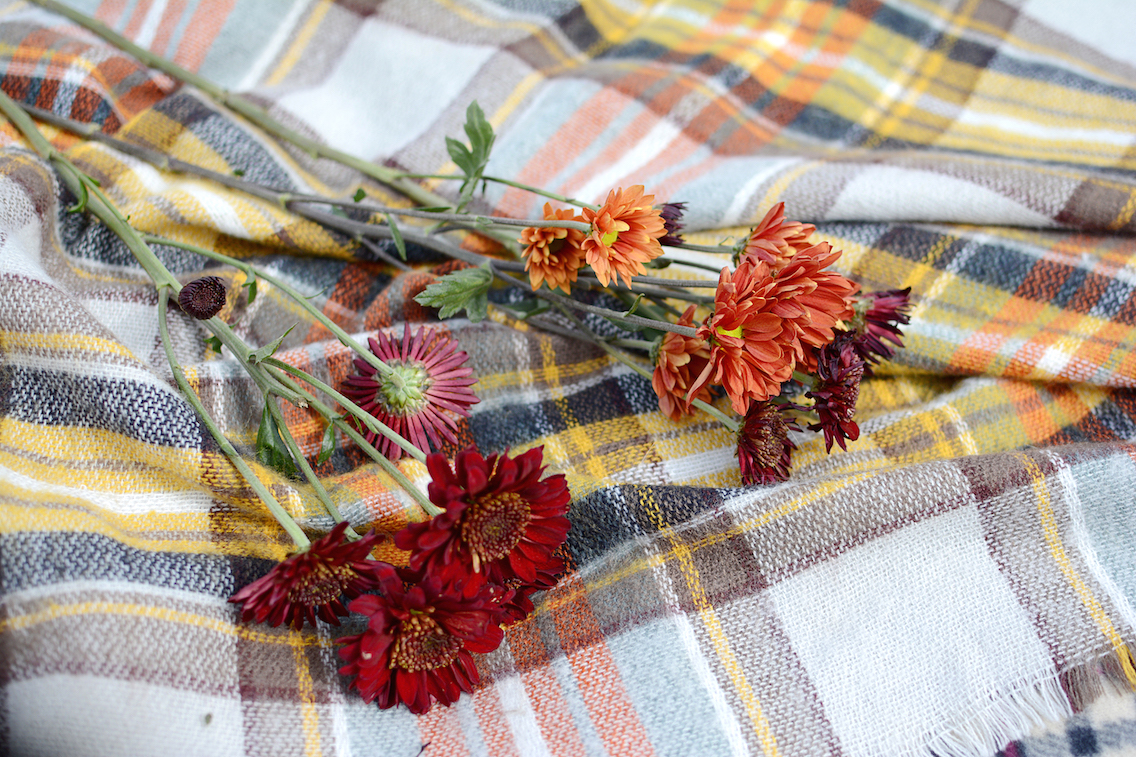 We even brought some flowers to set out too!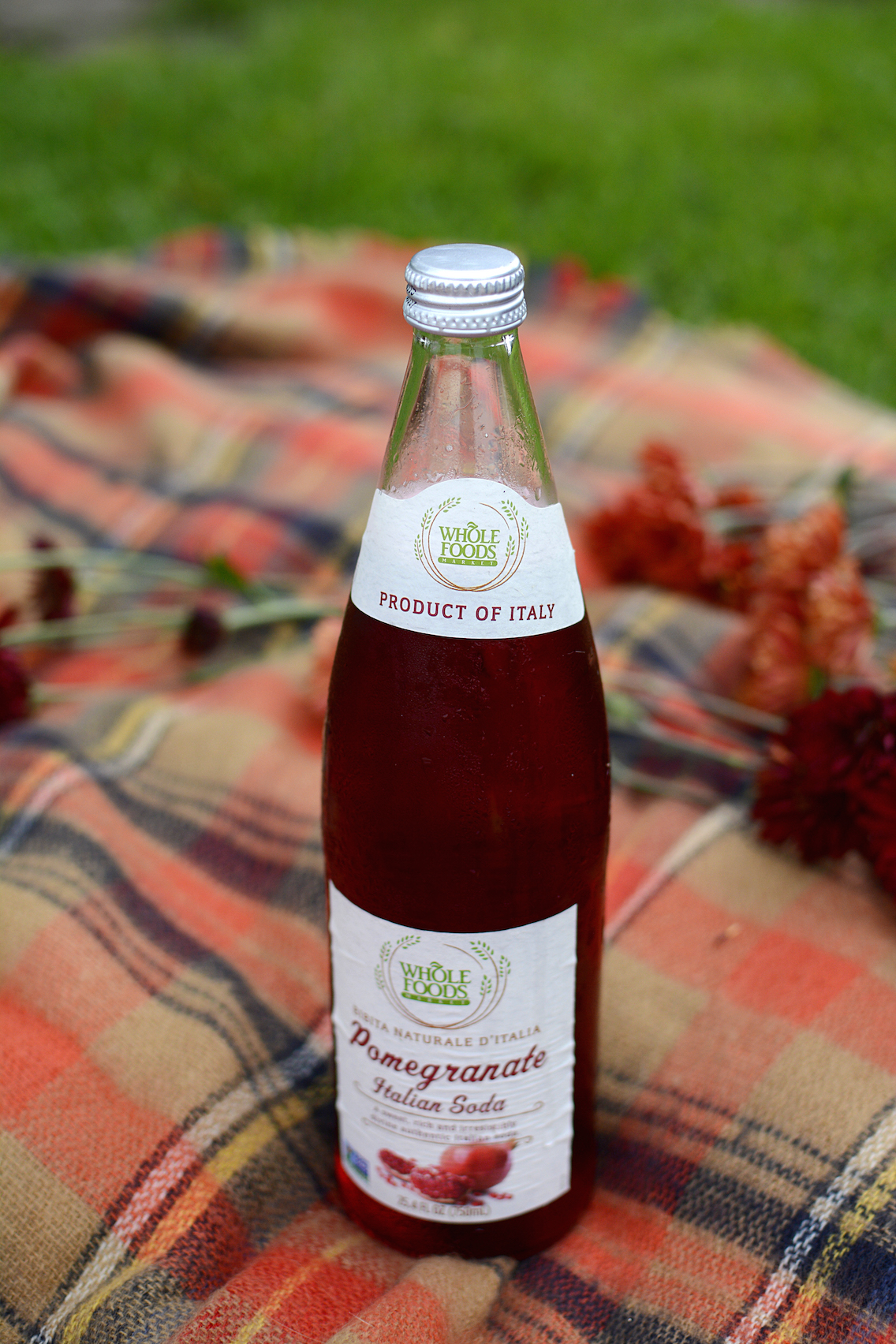 After setting up, we poured ourselves wine glasses of this Whole Foods Pomegranate Italian Soda — a great, adult-juice alternative for public parks that don't allow alcohol.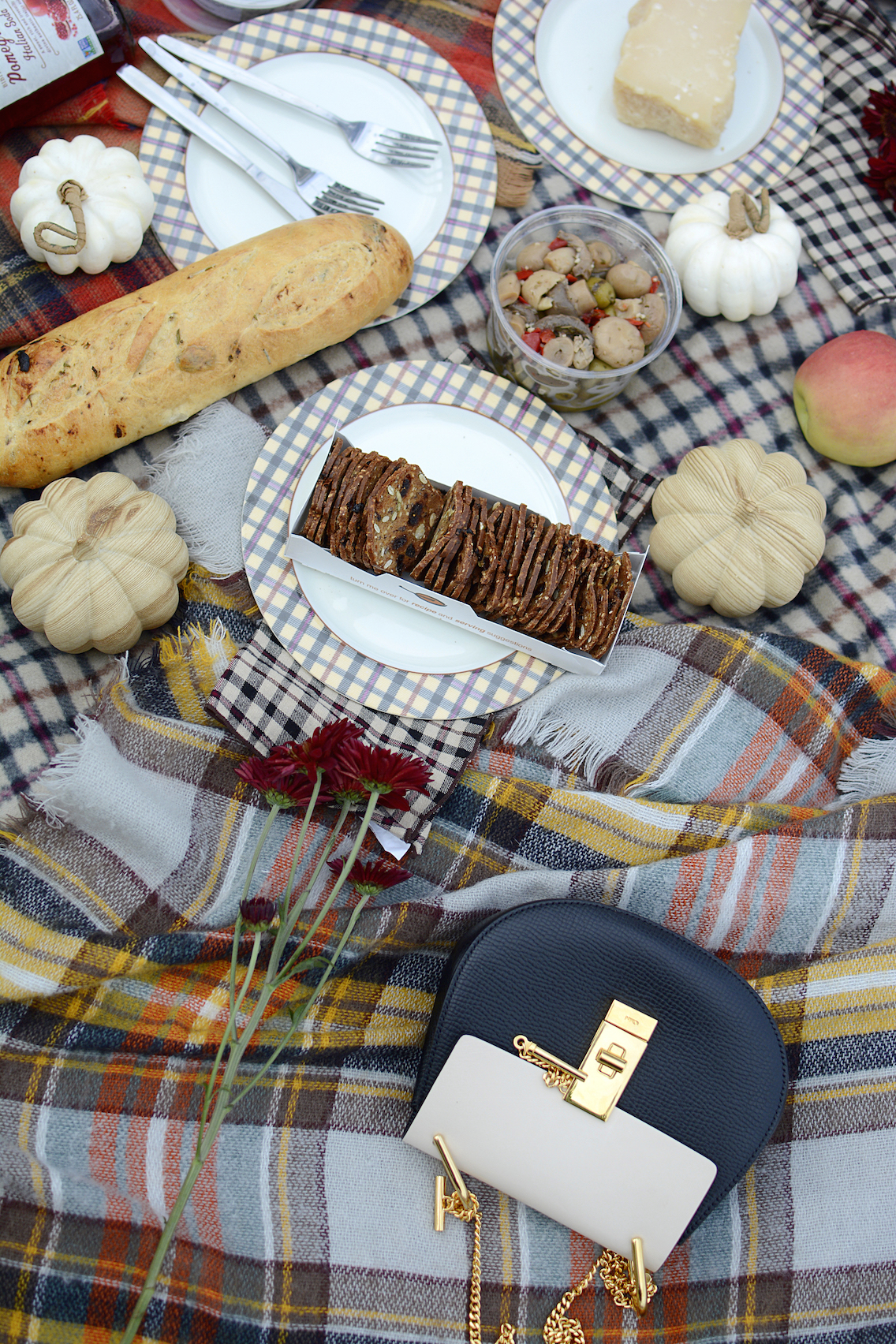 And began our meal.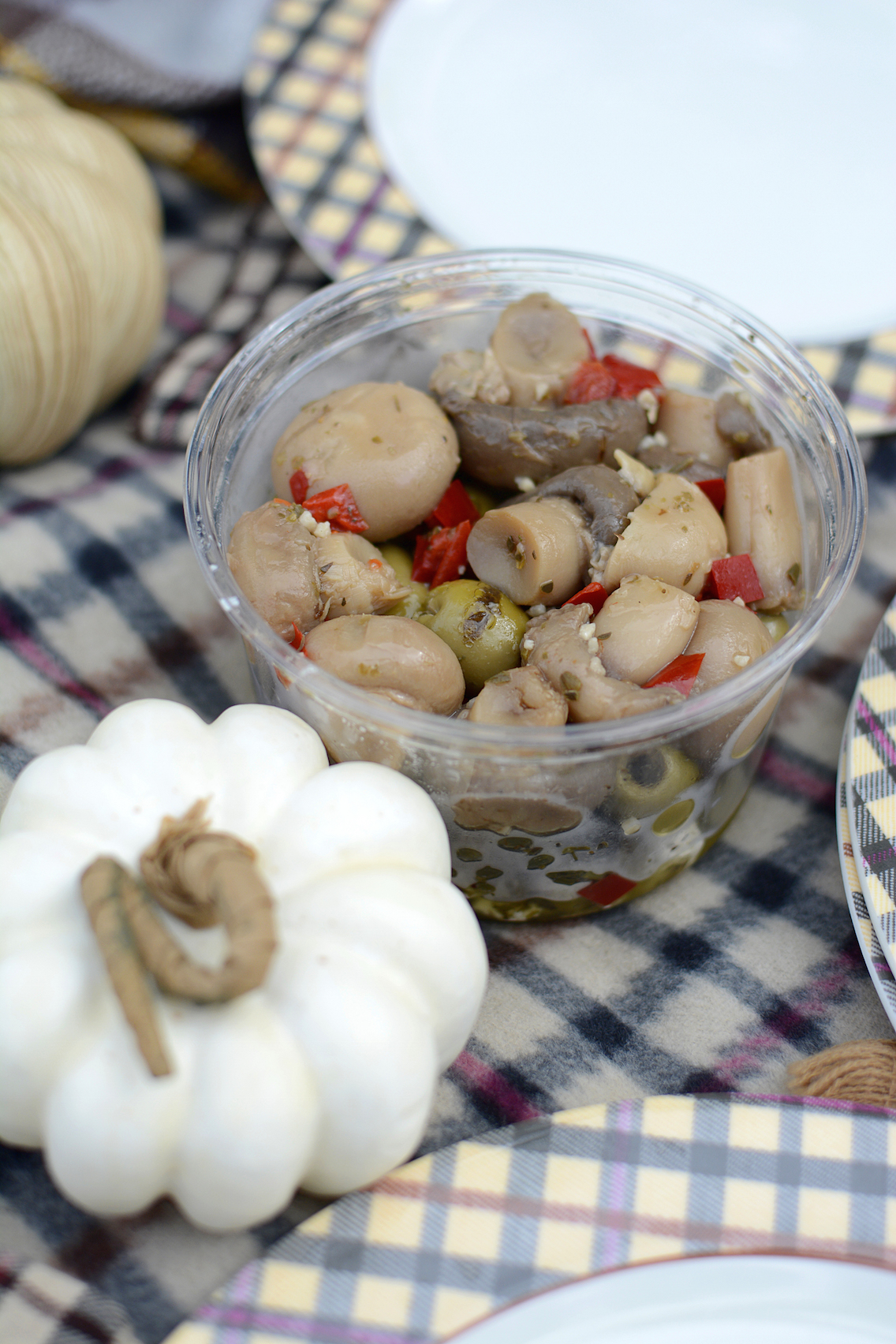 We had marinated mushrooms and plenty of olives,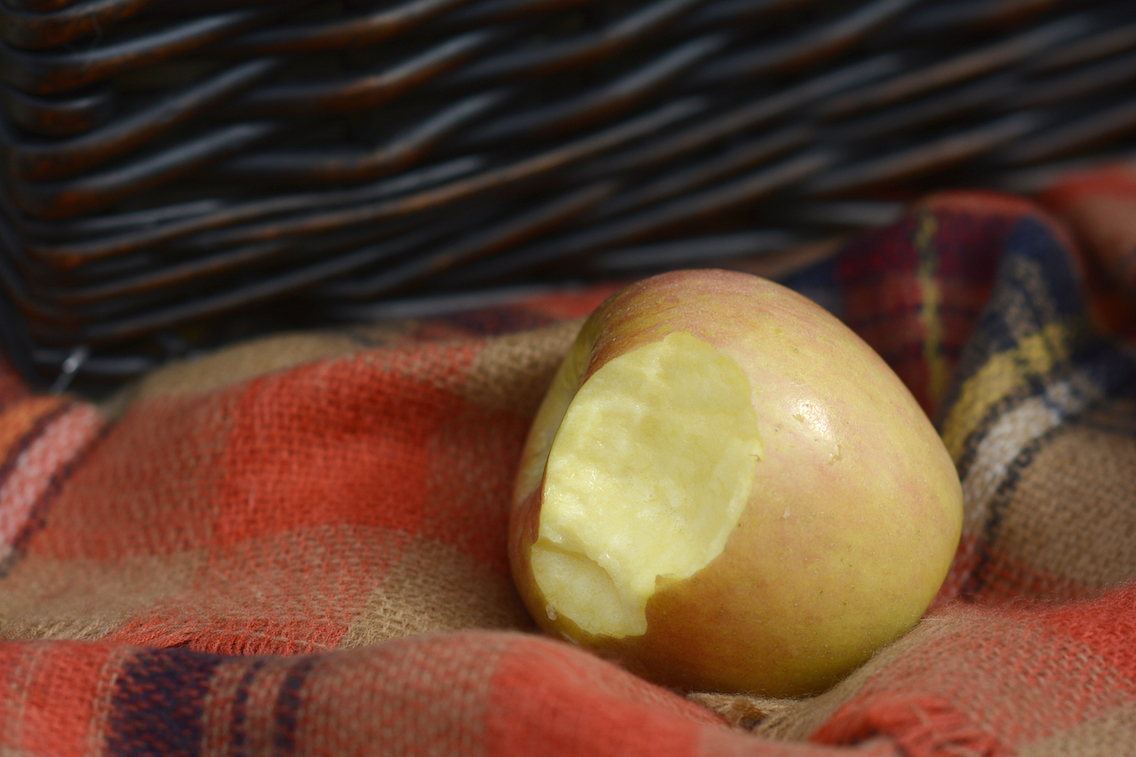 a few fresh apples,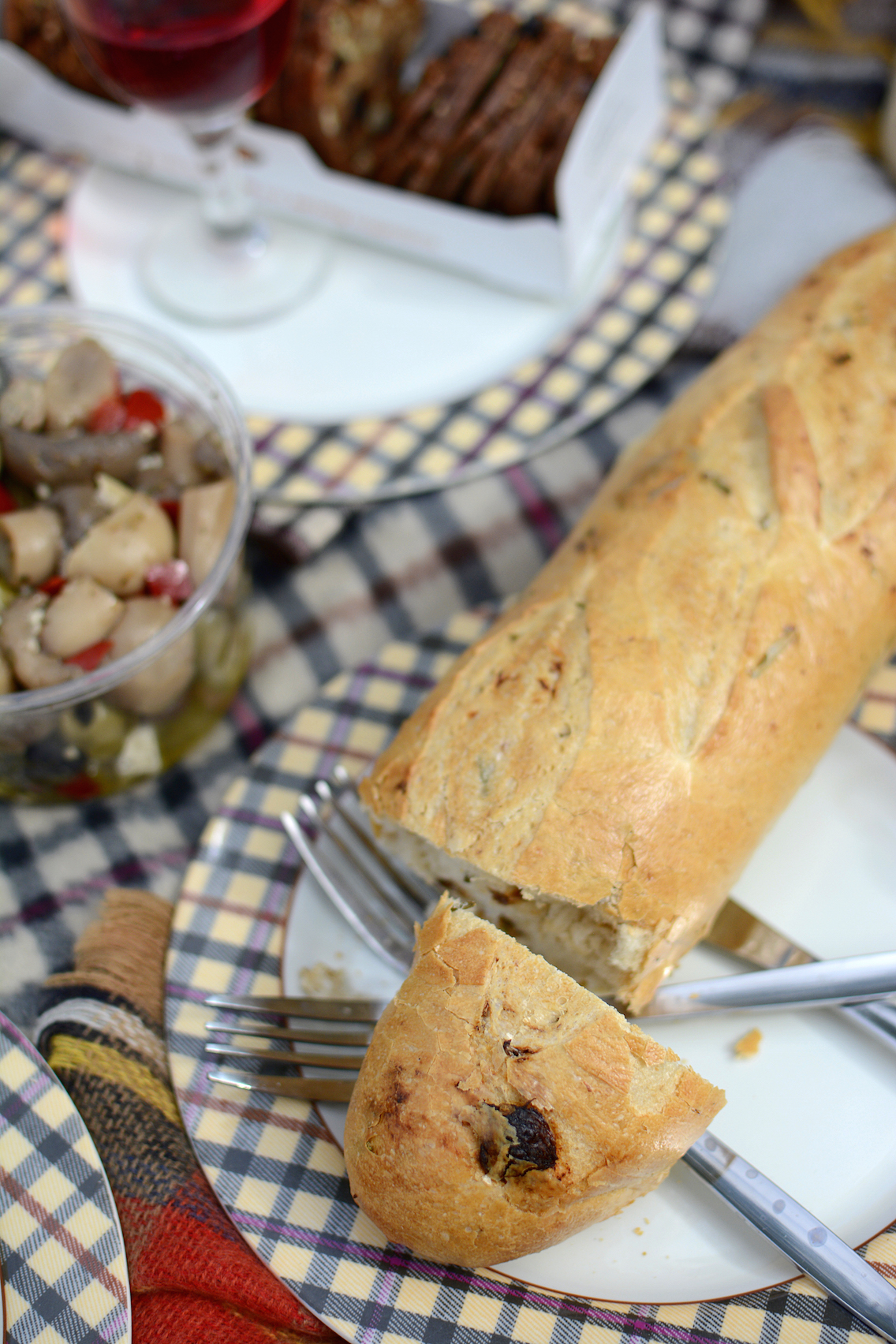 a fresh rosemary baguette,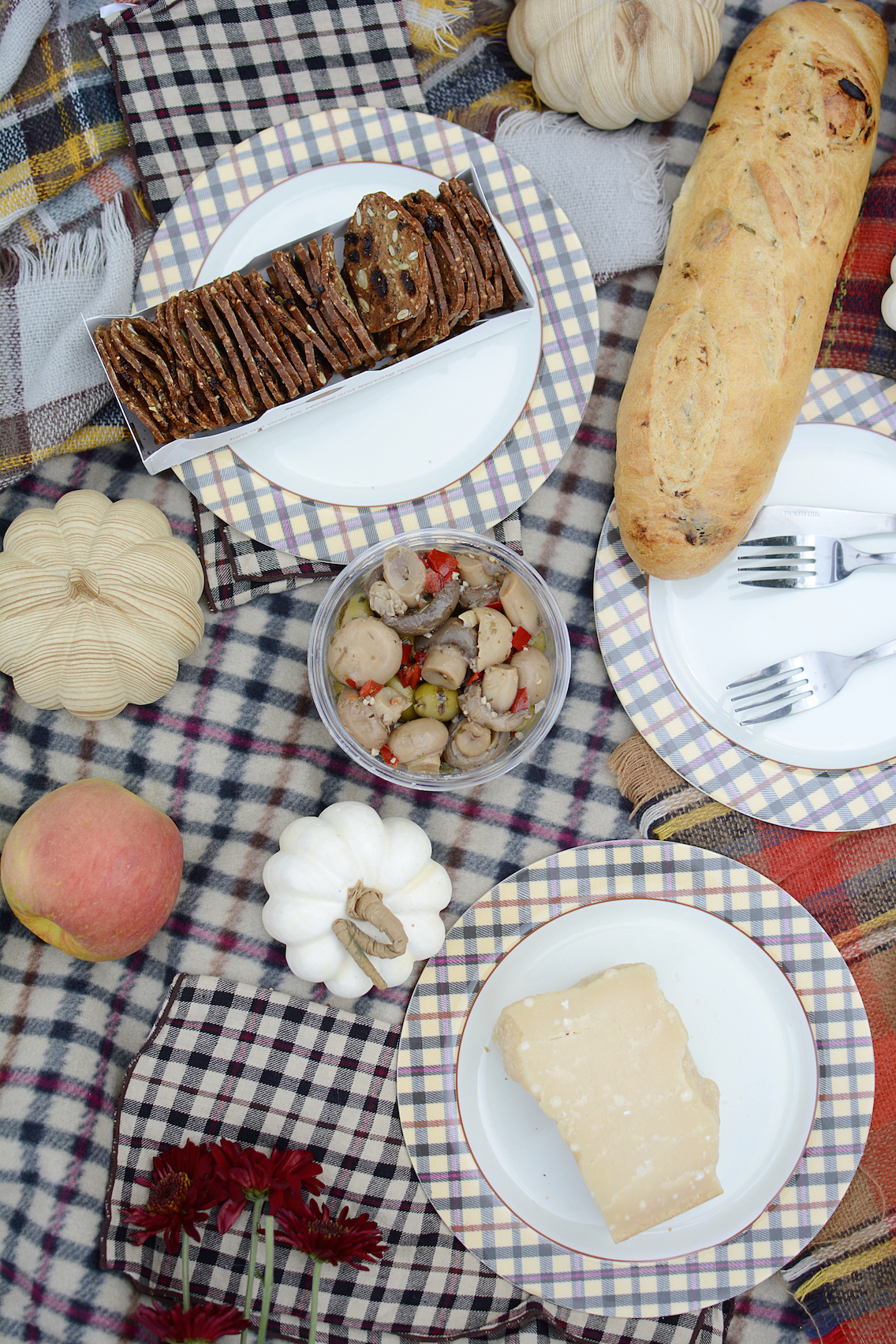 as well as herbed goat cheese, an enormous block of parmesan, and plenty of crackers. Am I the only one who basically just wants to eat cheese at their picnics?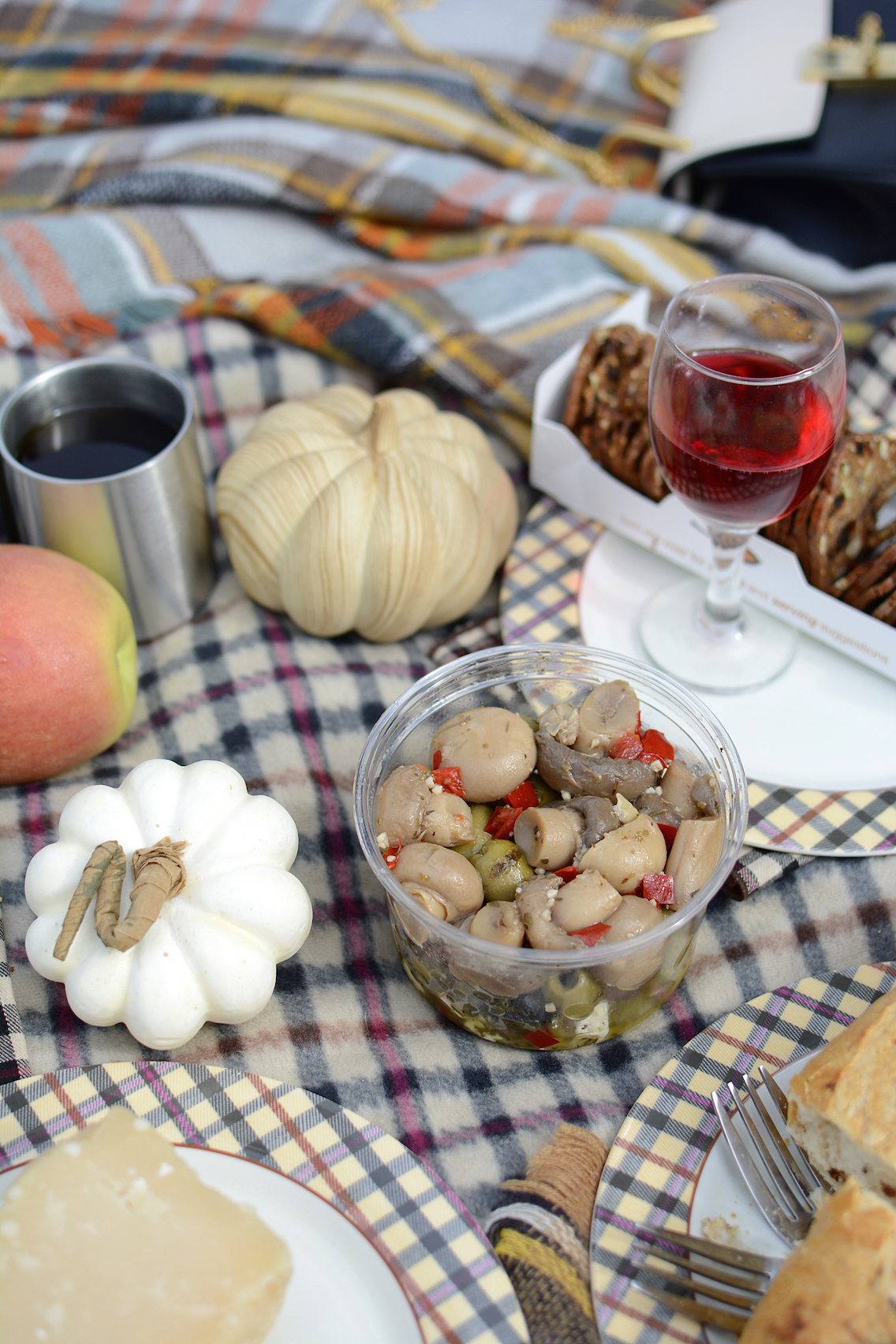 It made for a fantastic fall feast (say that five times fast).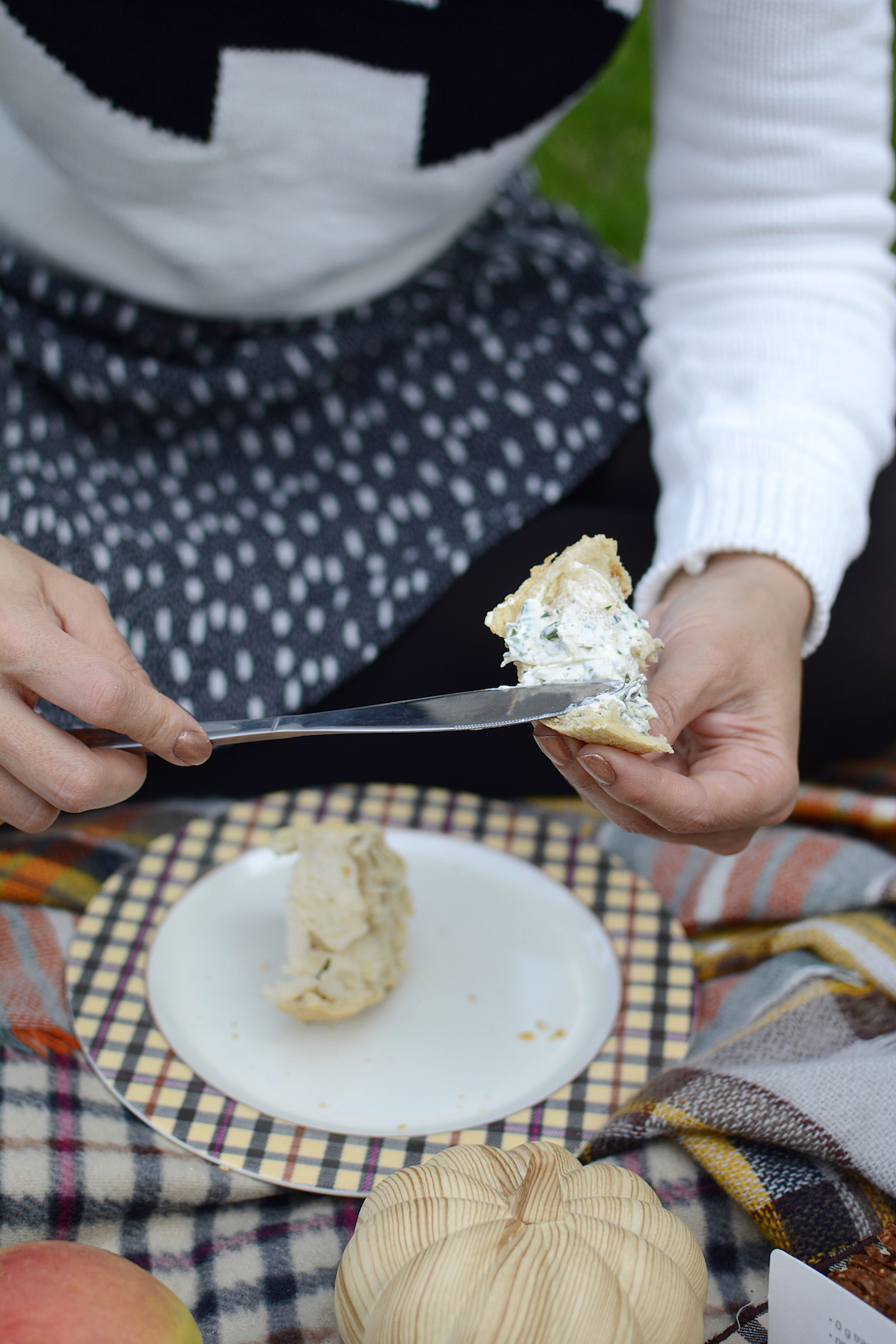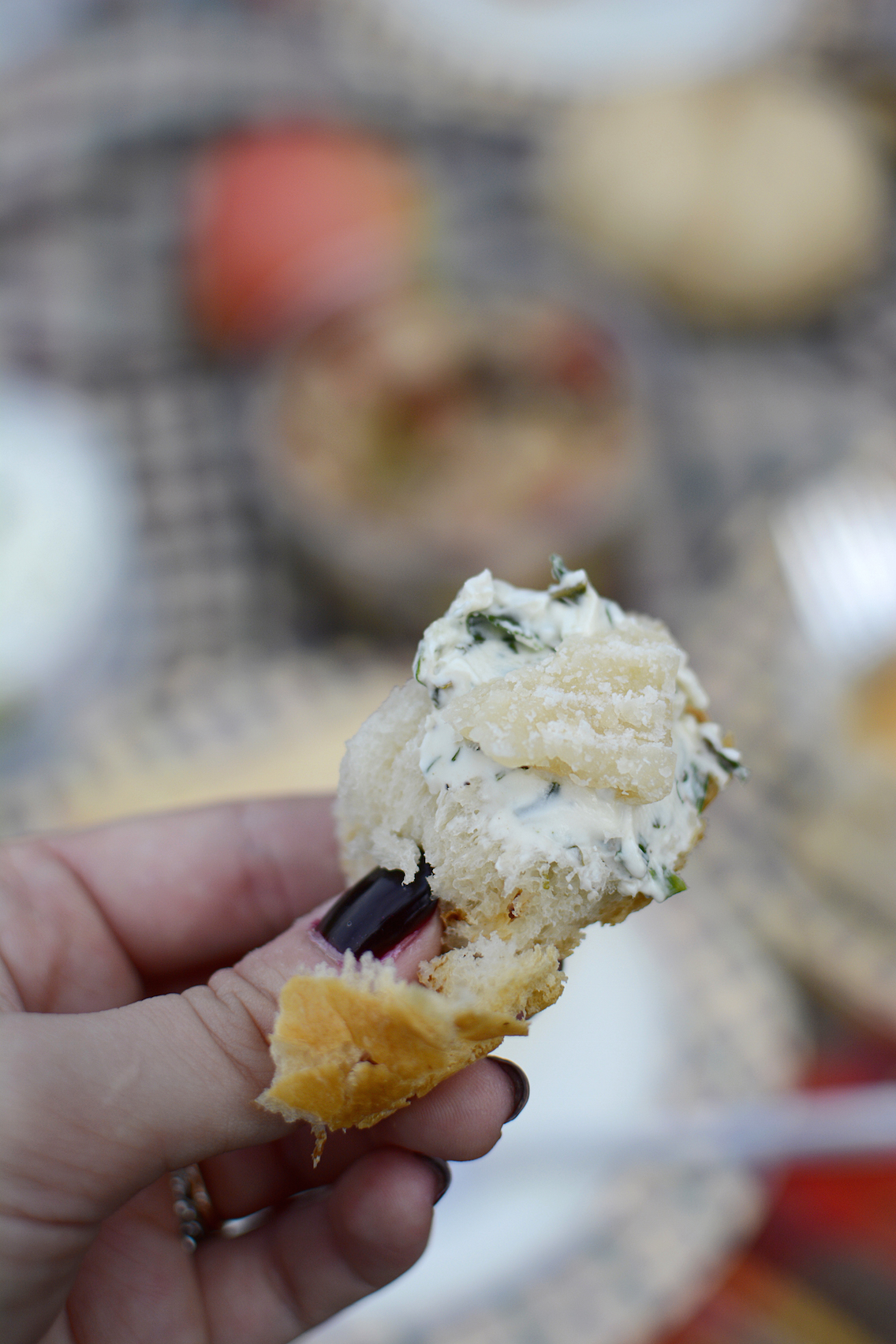 I love cheese so much I happily pile it on top of other cheeses on my baguettes.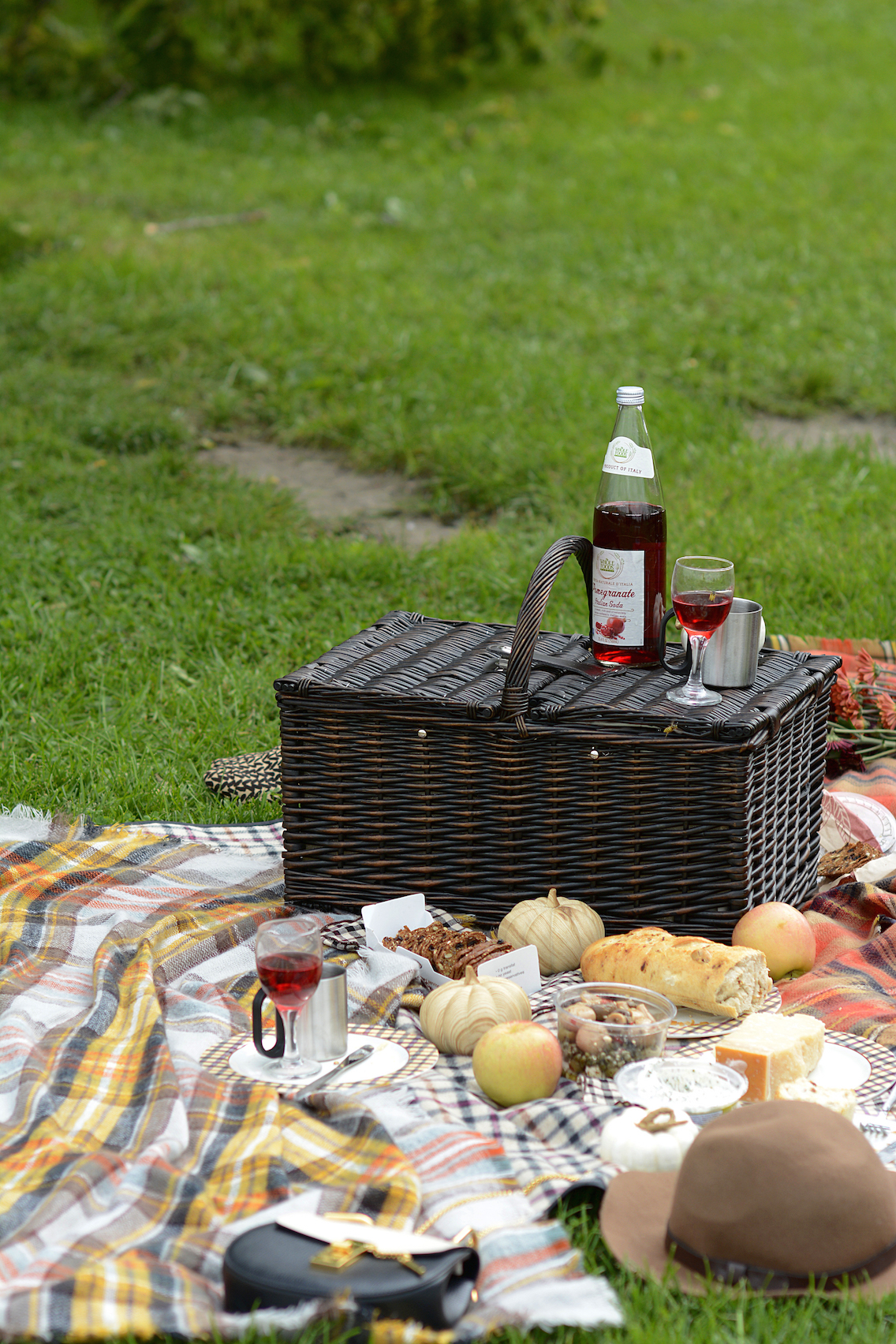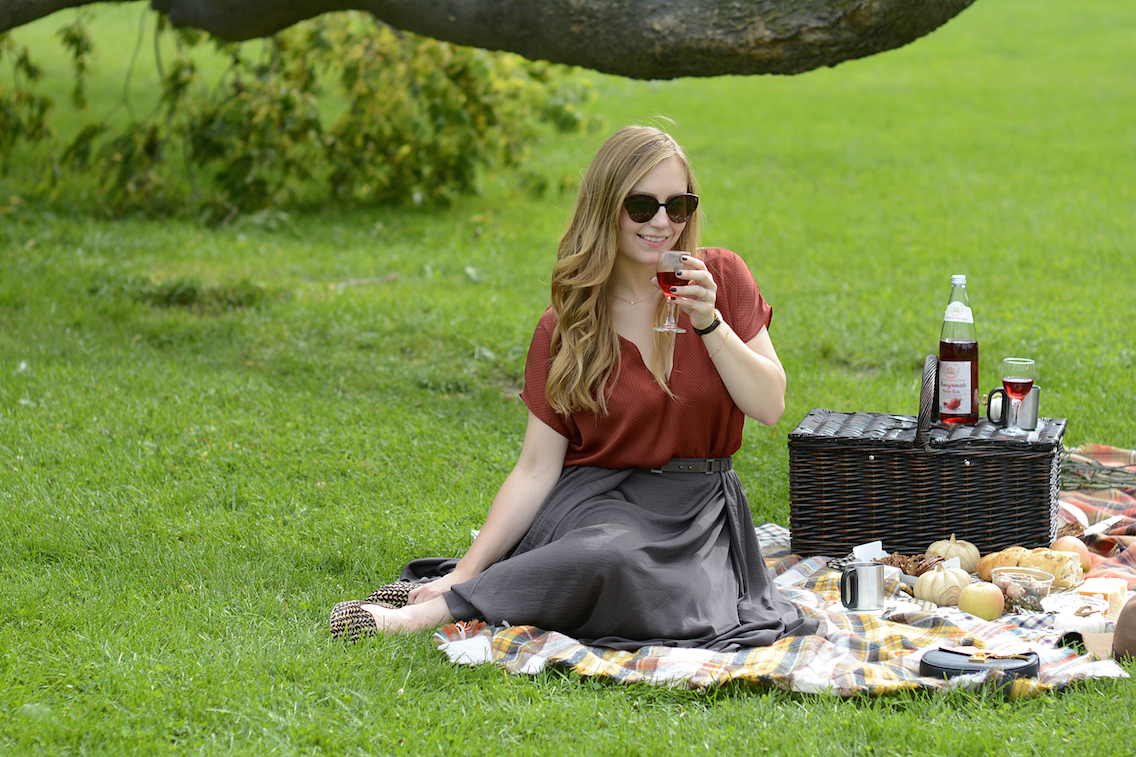 We had a marvelous time relaxing in the last warmth of the season and munching on our favorite al fresco snacks.
Interested in packing up your own fall picnic? Here are a few more ideas to get your creative juices flowing!
Figs
Cured Meats
Grapes (delicious and less messy than other berries)
Hot Chocolate
Soup (transport it in a soup thermos!)
Honeycomb
Pecan & Hazelnut Pralines (they're as easy to transport as cookies)