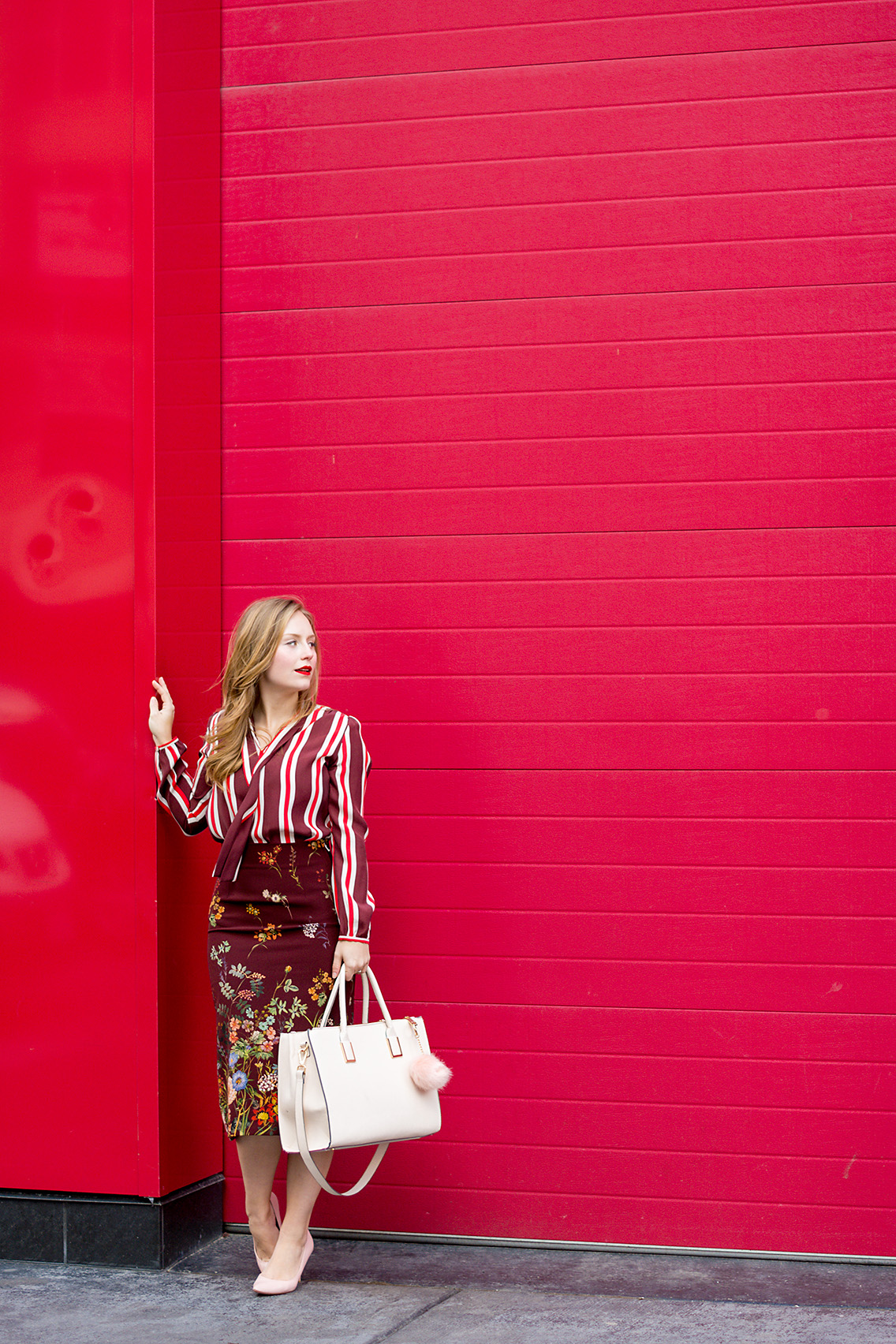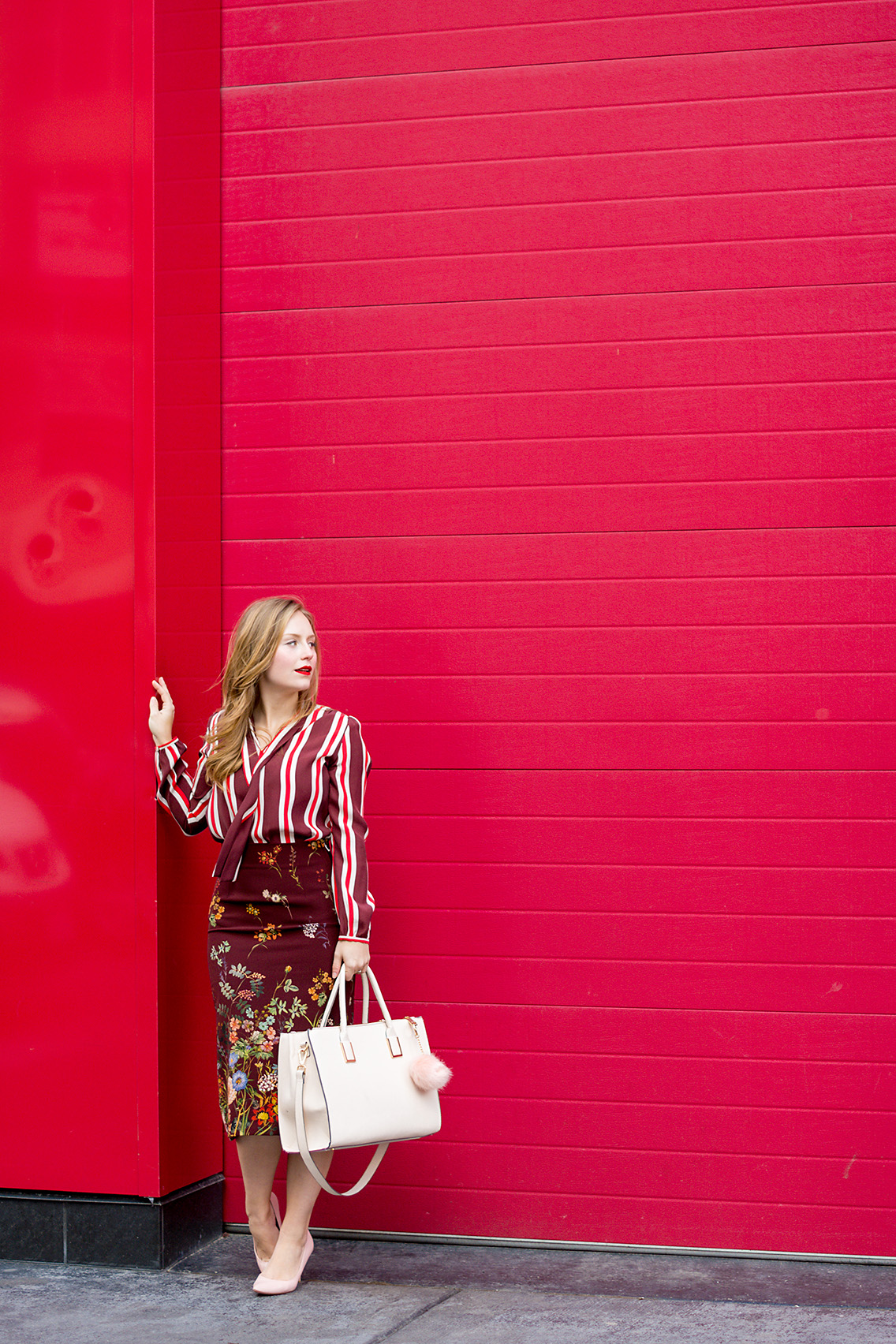 "I came out of the womb waving red lipstick."
— Rose McGowan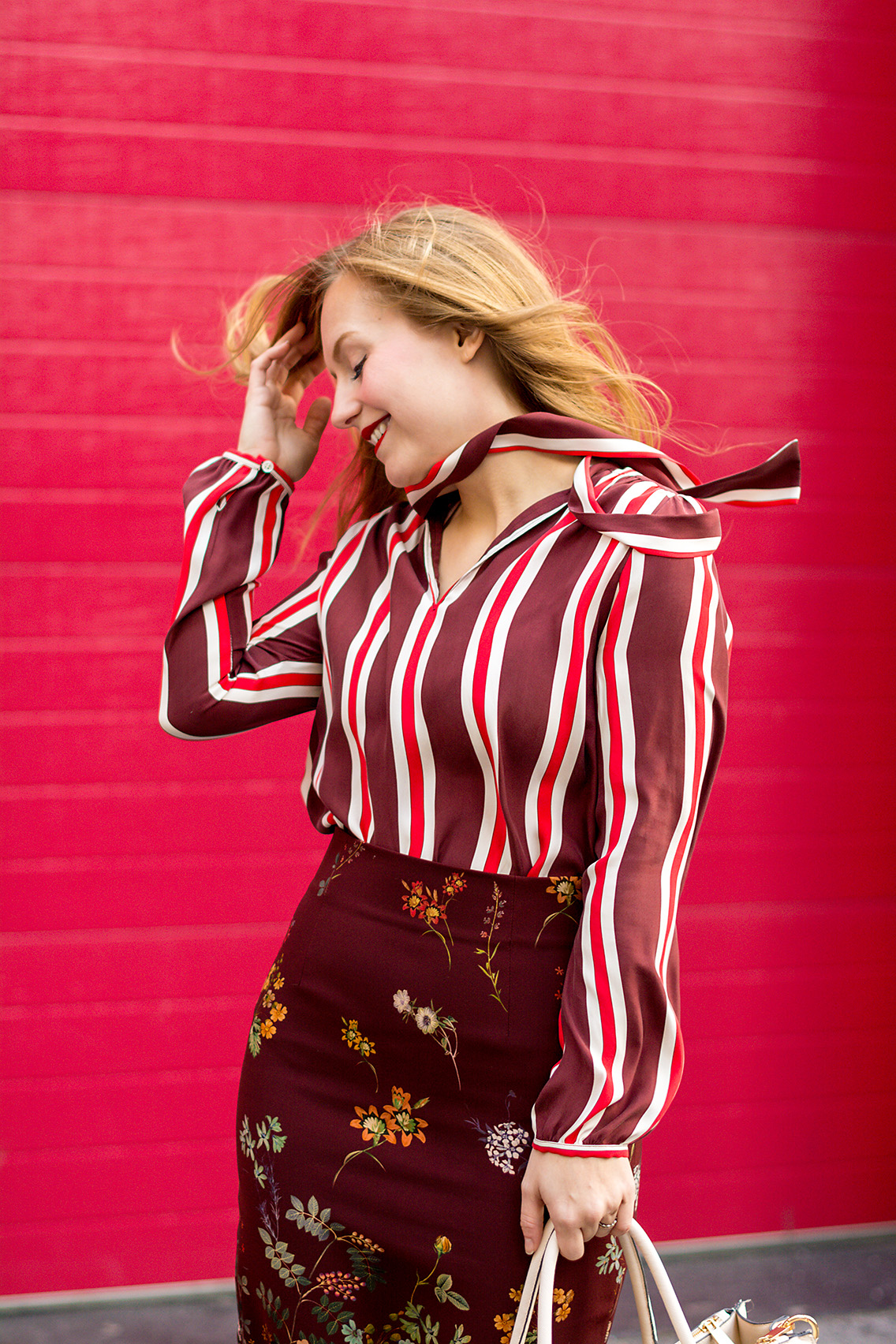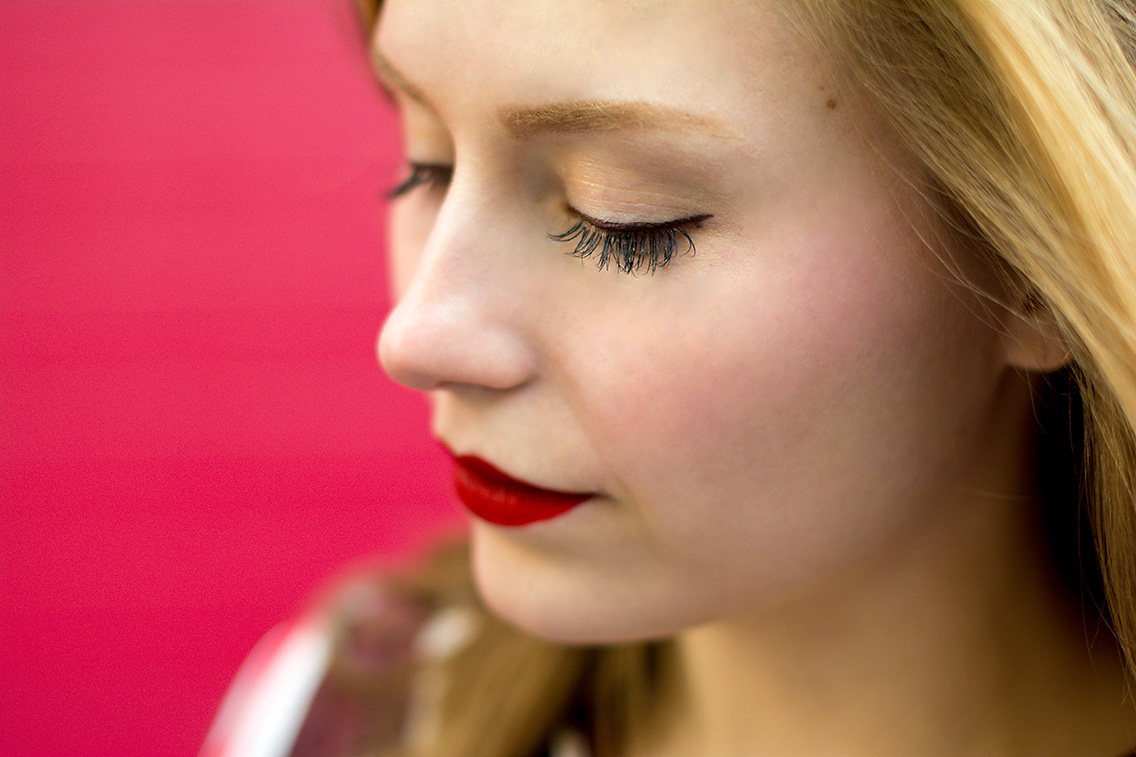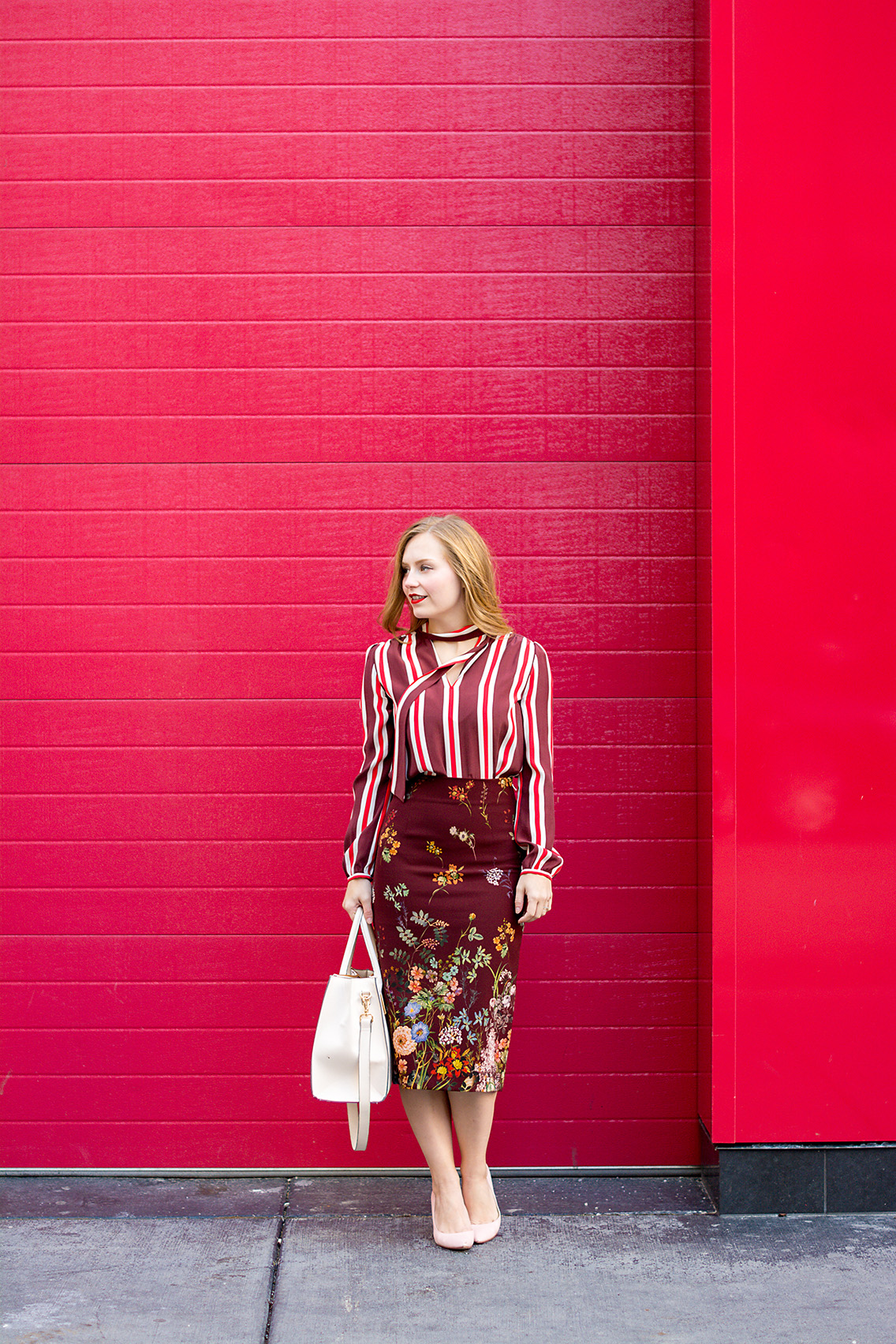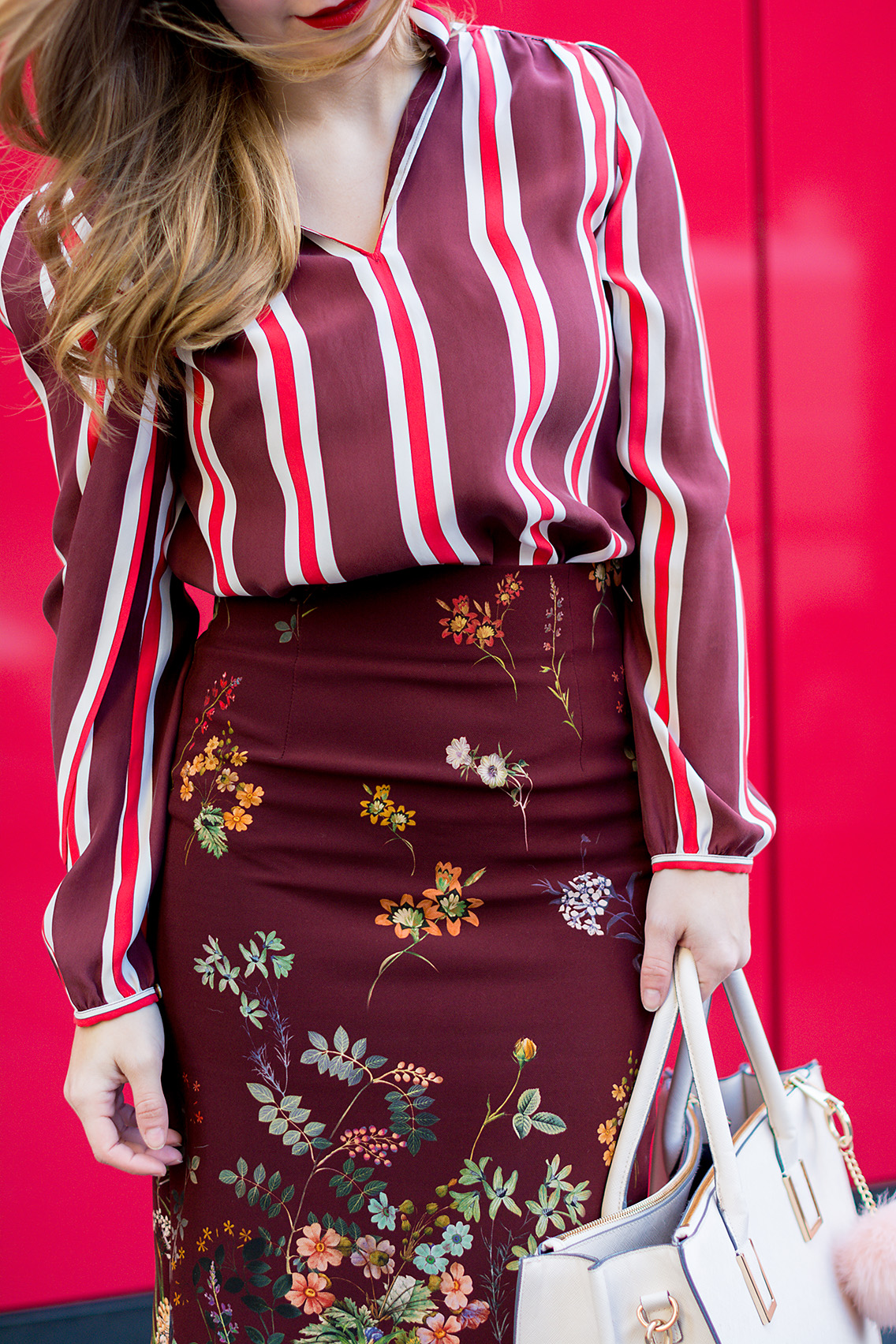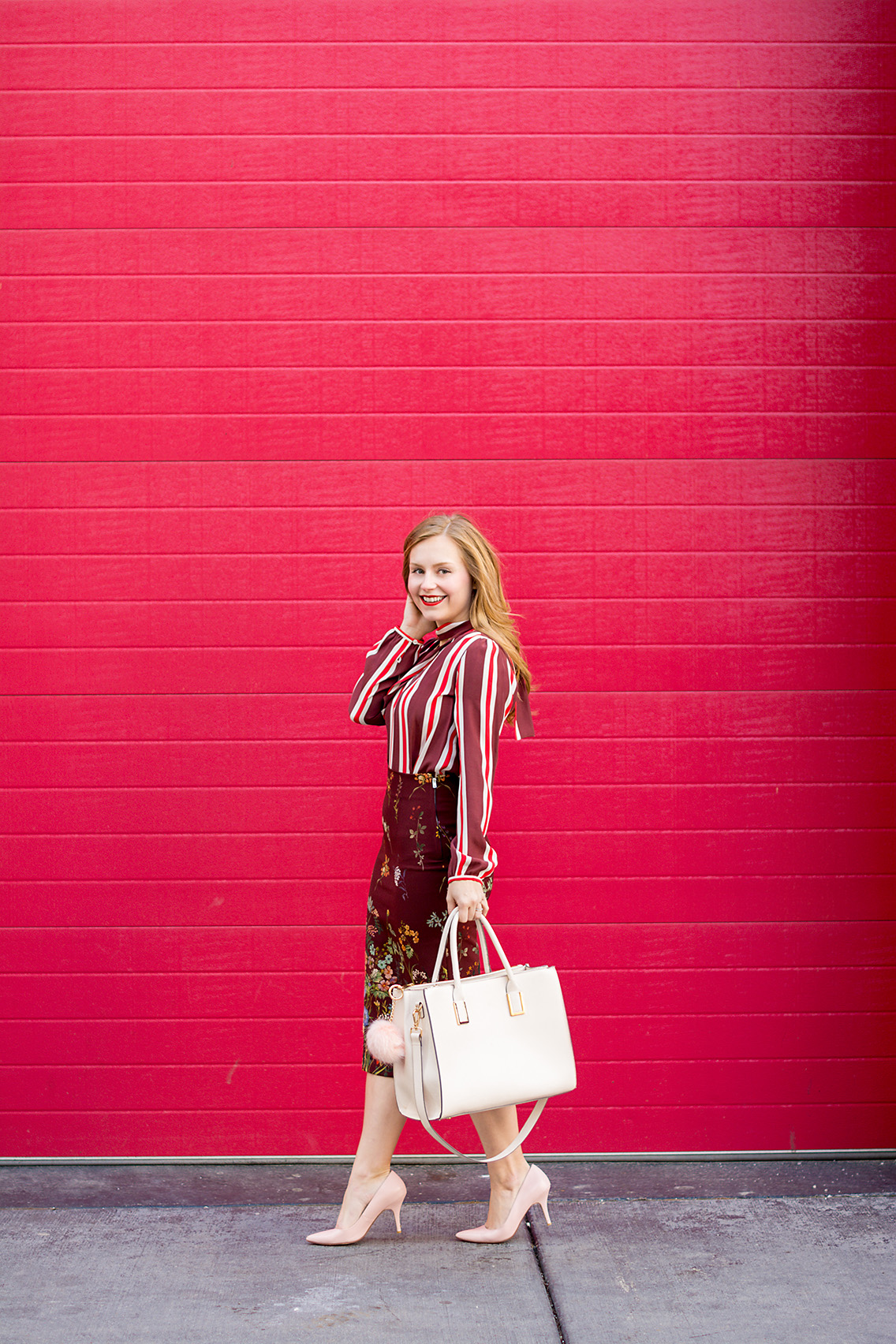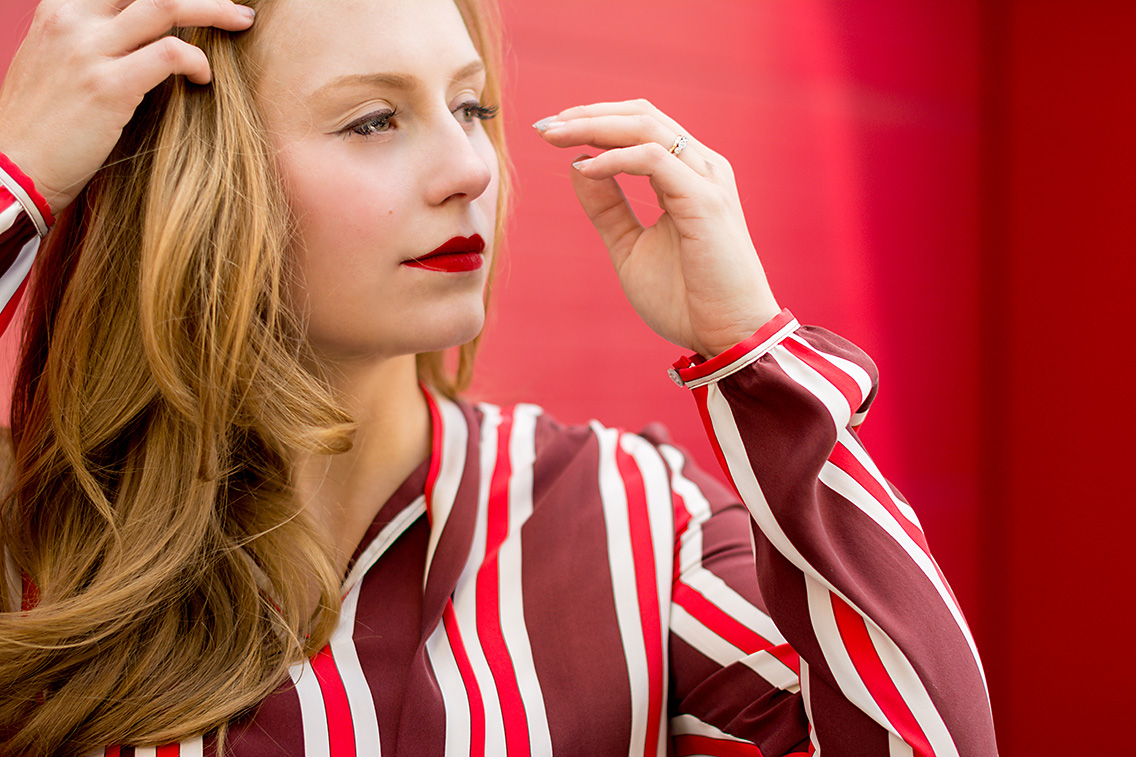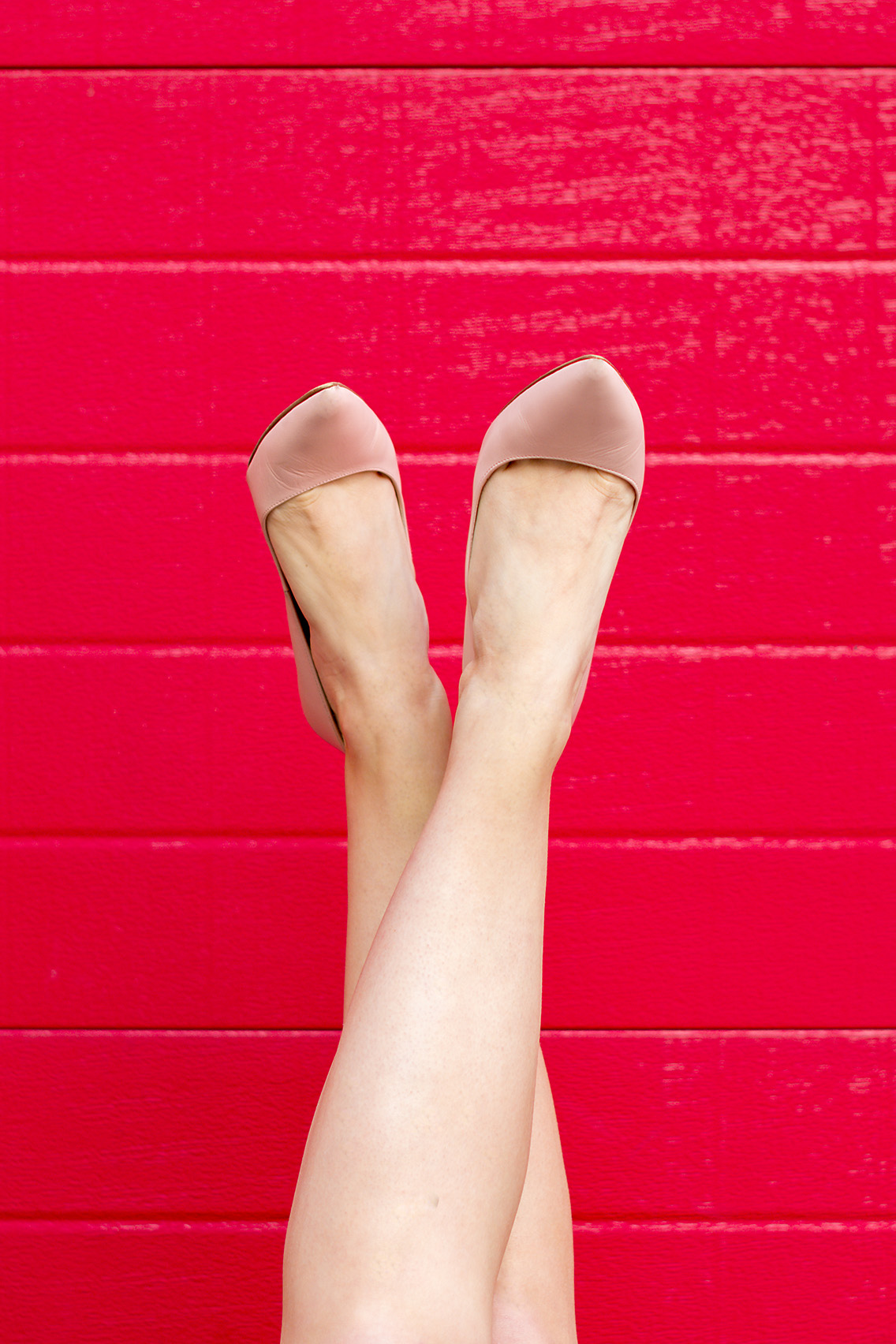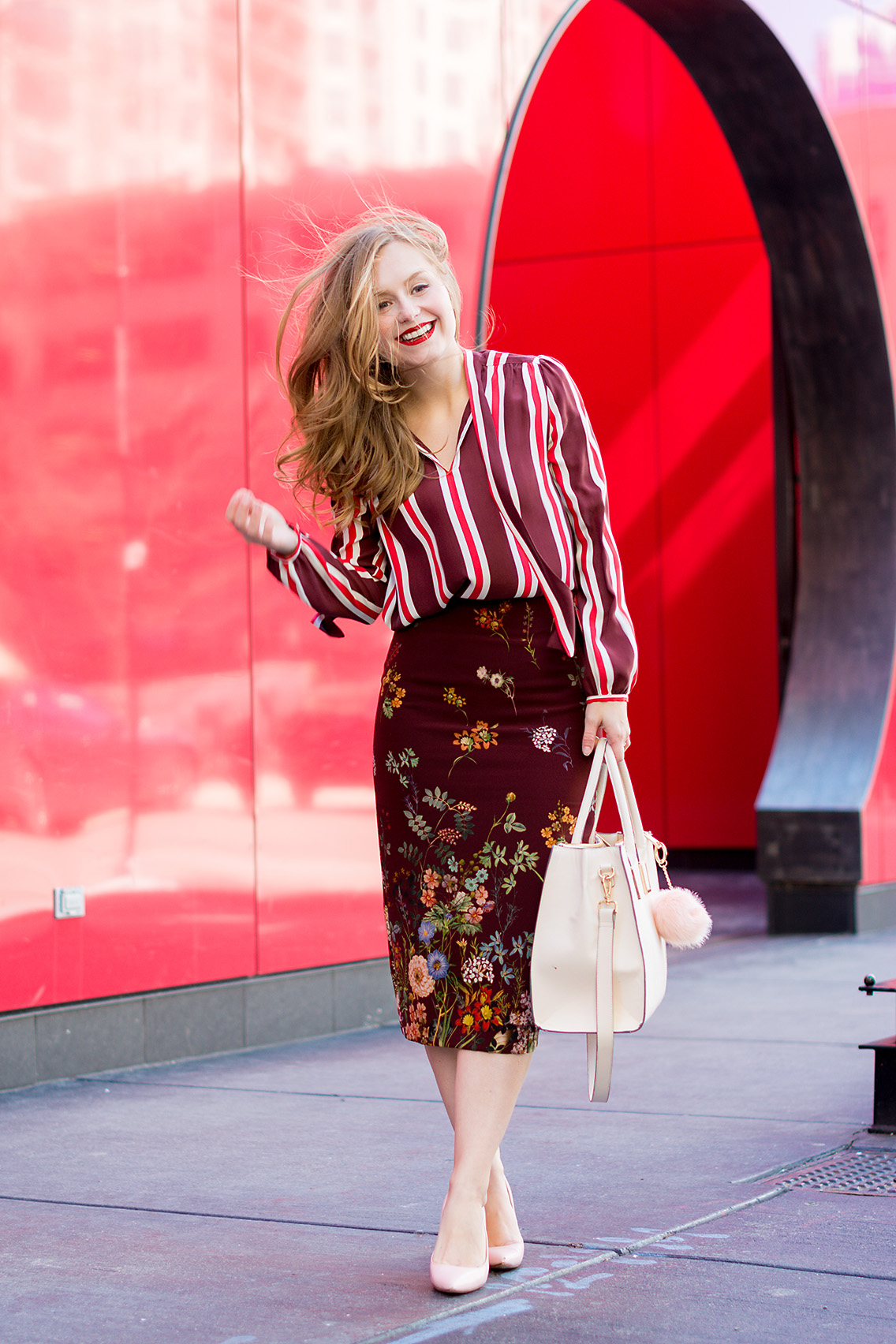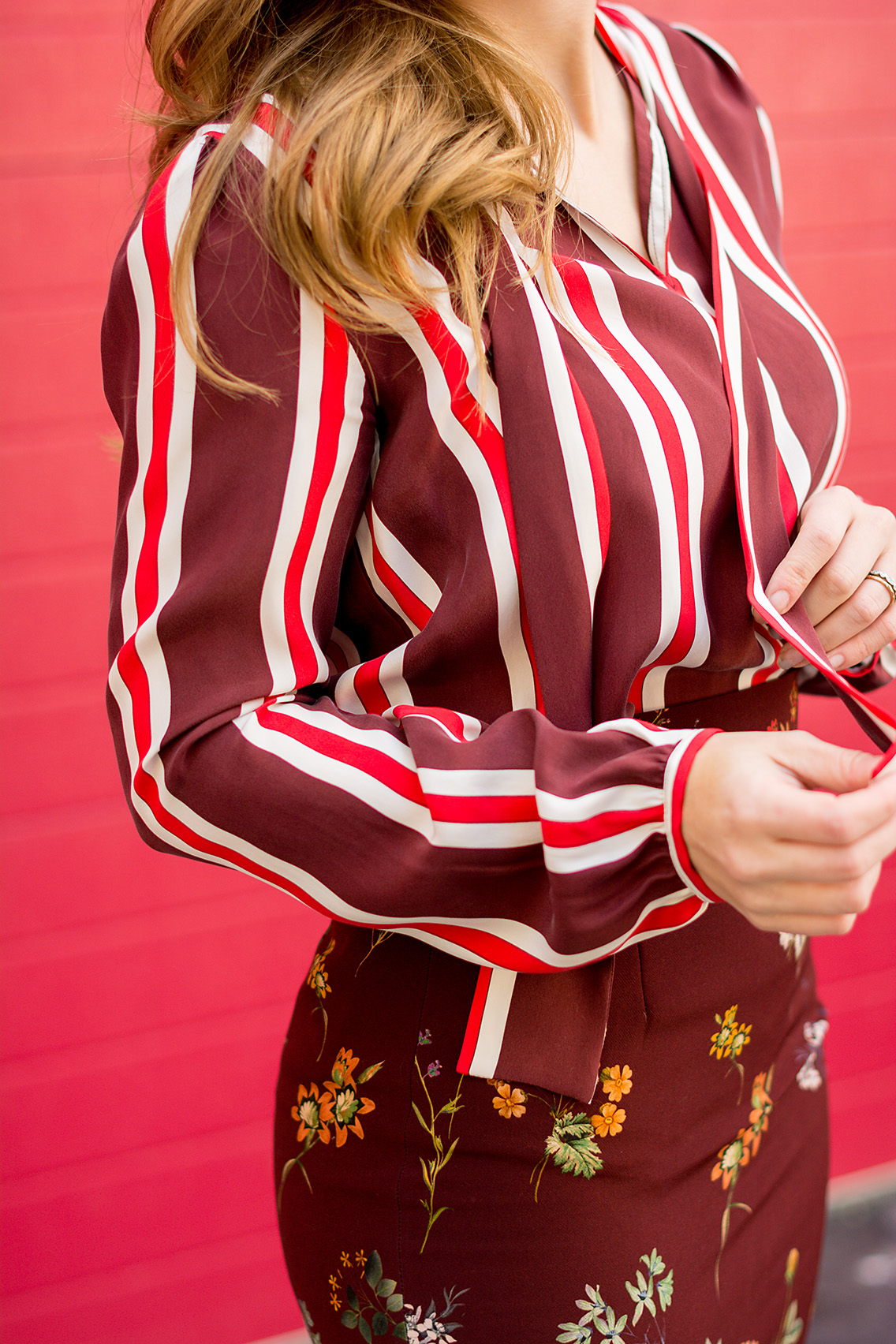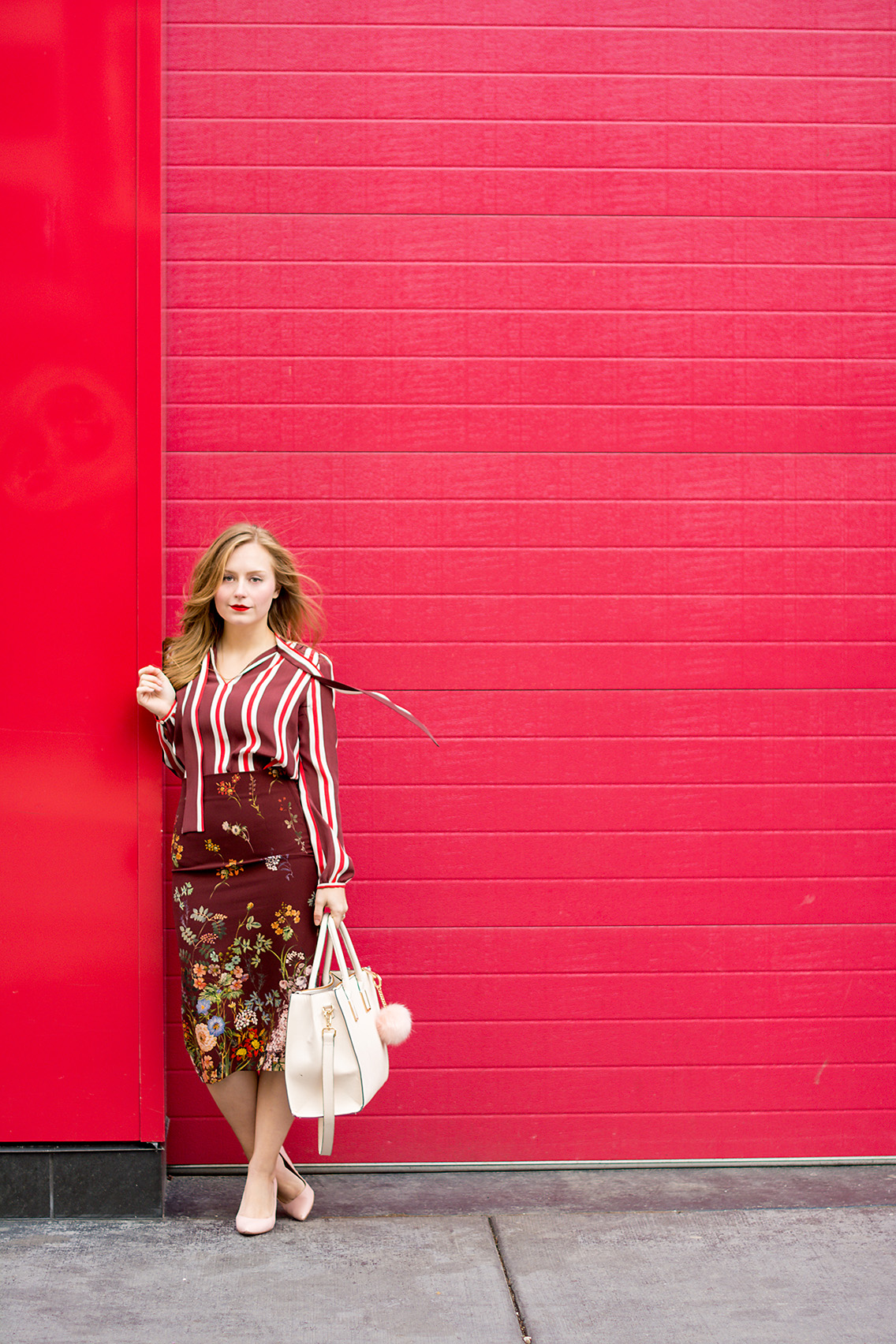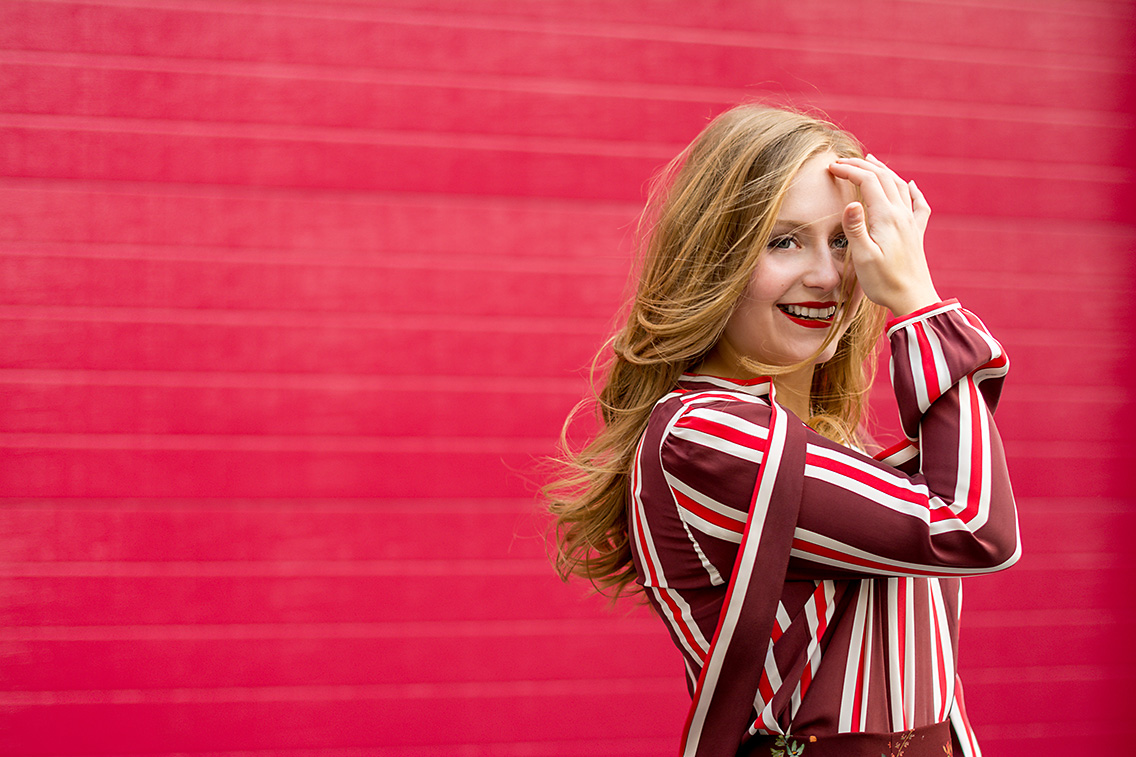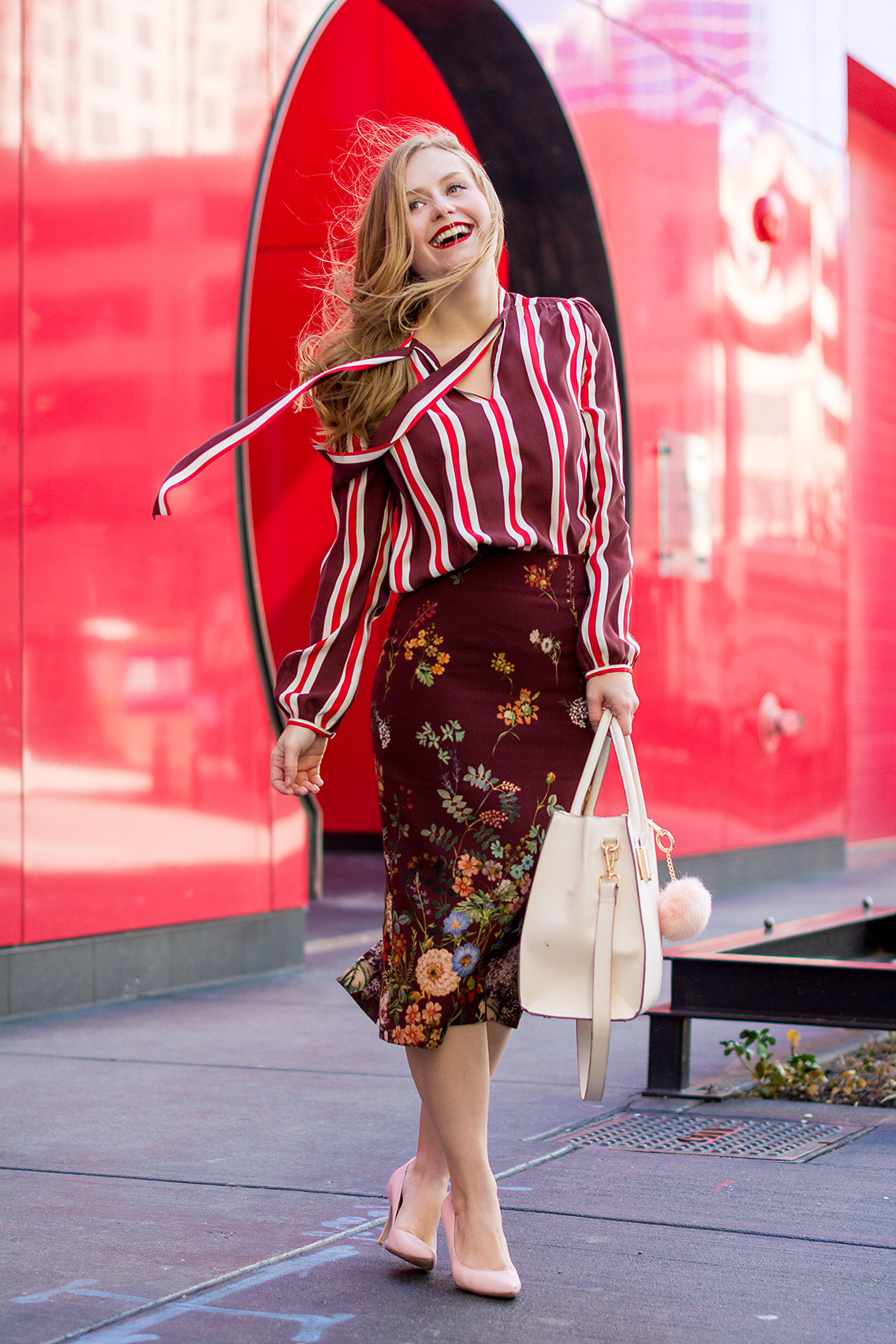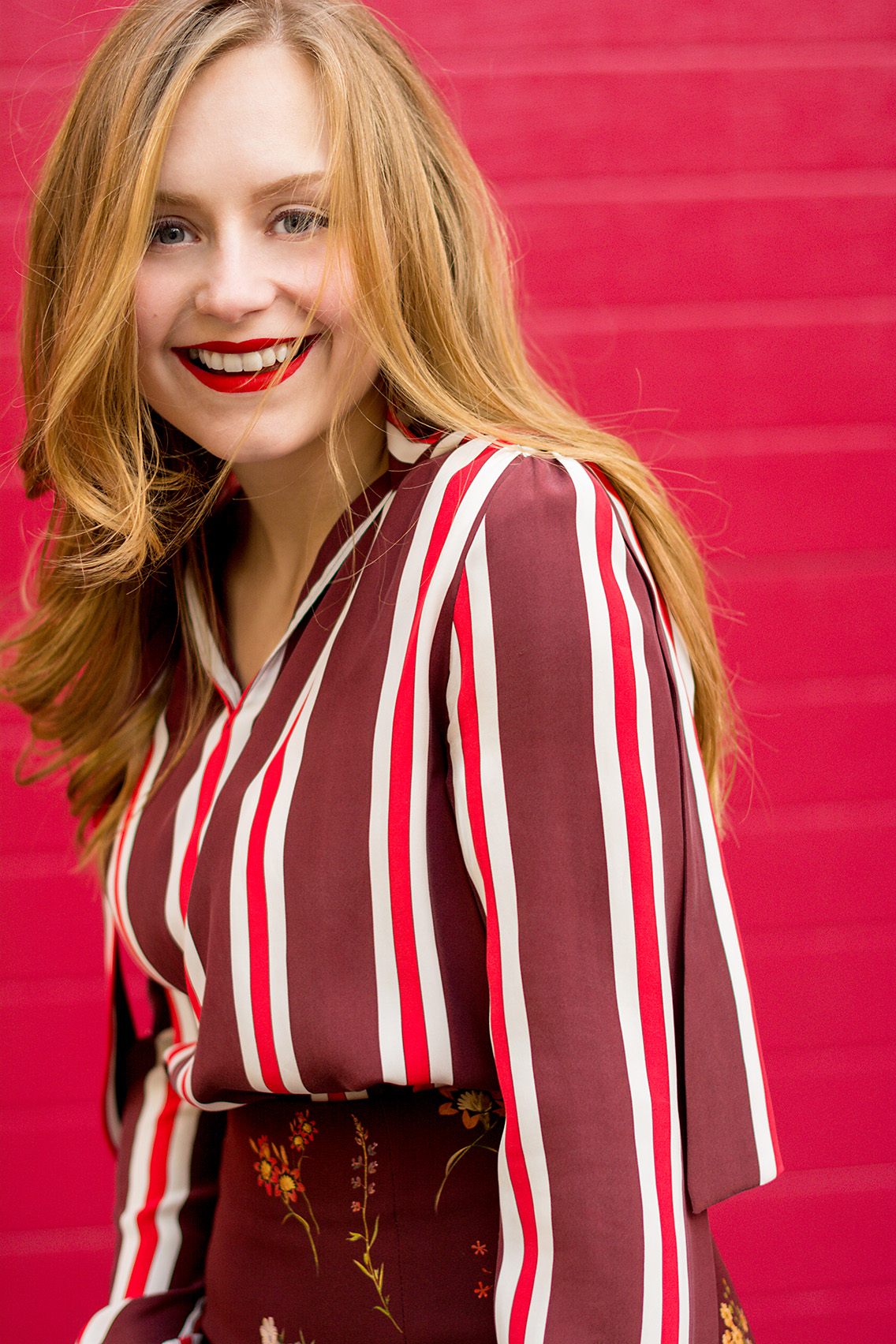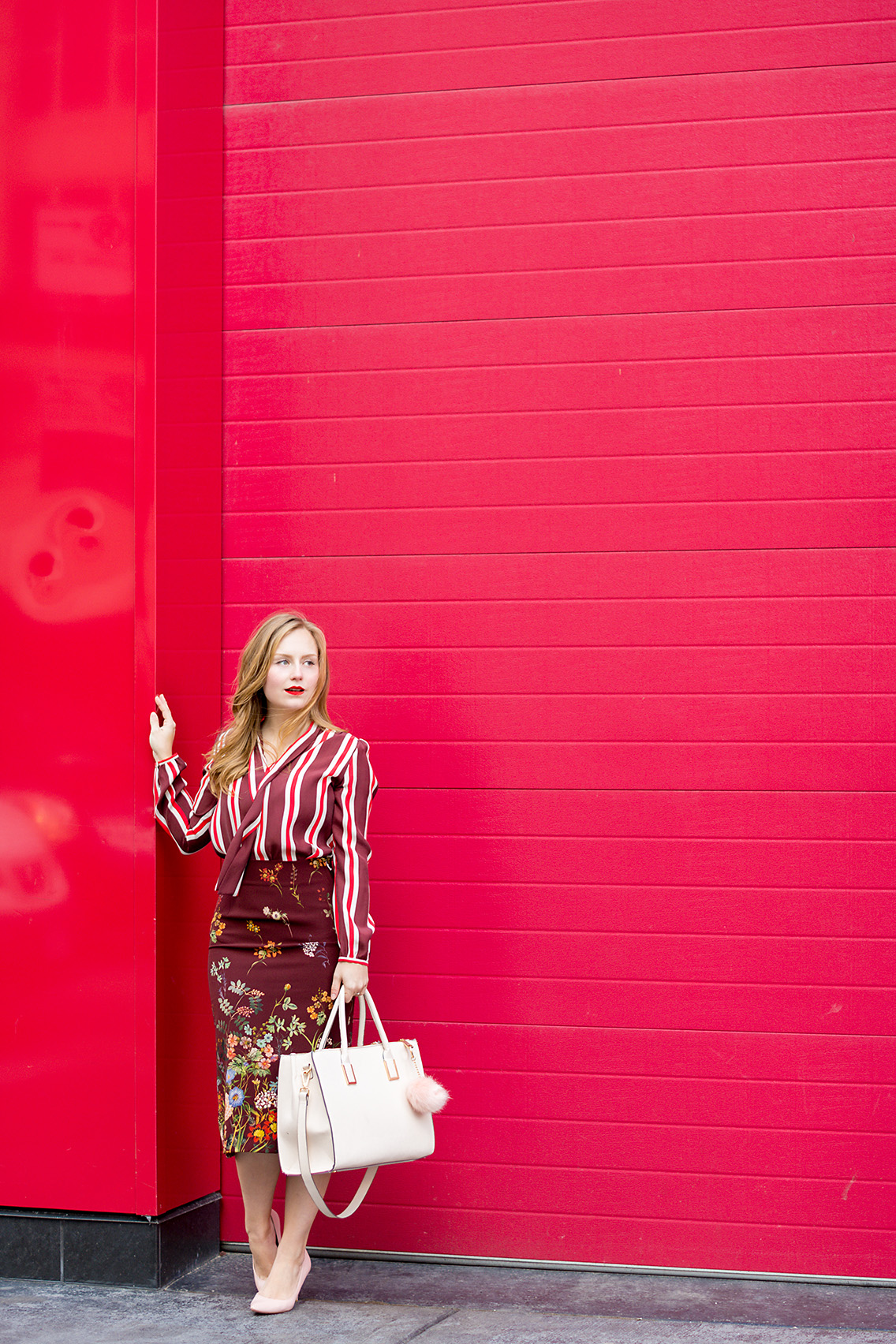 SHOP THE LOOK:
Blouse – Frame Denim || Skirt – Zara (similar: 1 / 2) || Pumps – Dune London (similar: 1 / 2 / 3) || Tote – H&M (see what I carry inside too) || Pom – Asos (similar) || Lips – Stila in 'Beso' || Blowout & Lashes – c/o Maria at Dennis Bartholomei
Photos courtesy of Anna of NoirFriday
I don't know what it is about red but it's my absolute favorite color. And red lipstick is my all-time favorite thing to wear. PERIOD.
One swipe of red lipstick can literally make you feel like a different person!
Since I'm naturally shy and introverted (not to mention socially anxious), red lipstick is my ARMOR. It's my automatic confidence booster. My automatic charisma.
(Haven't found the right red lipstick for you? Check out my Definitive Guide To The Perfect Red Pout)
But I may have found something that boosts my confidence almost as much!
Last week stylist Maria asked if I wanted to stop by for a blowout and possibly try out Novalash extensions.
Now, I've never been one to complicate my beauty routine — I prefer to keep things simple. Super simple. I mean, I haven't dyed my hair in over 10 years now! Simple might be an understatement.
But I have to admit, these lash extensions have me hooked! They're just as powerful as my favorite red lipstick at boosting my day-to-day confidence. They last for almost a month so that means for the last week+ I've been going around without any mascara on. And you know what? I've NEVER gotten so many compliments on my eyelashes.
People have stopped me in the street asking what mascara I'm wearing. And they're always SHOCKED when I tell them I'm not wearing ANY.
It's amazing the boost in confidence you feel when you know you look put together. When you know that no matter what, at least your lashes look damn good.
And, while I'm not planning on breaking up with my beloved red lipstick anytime soon, I have to admit, having super-long lashes sans mascara infuses me with charisma like nothing else!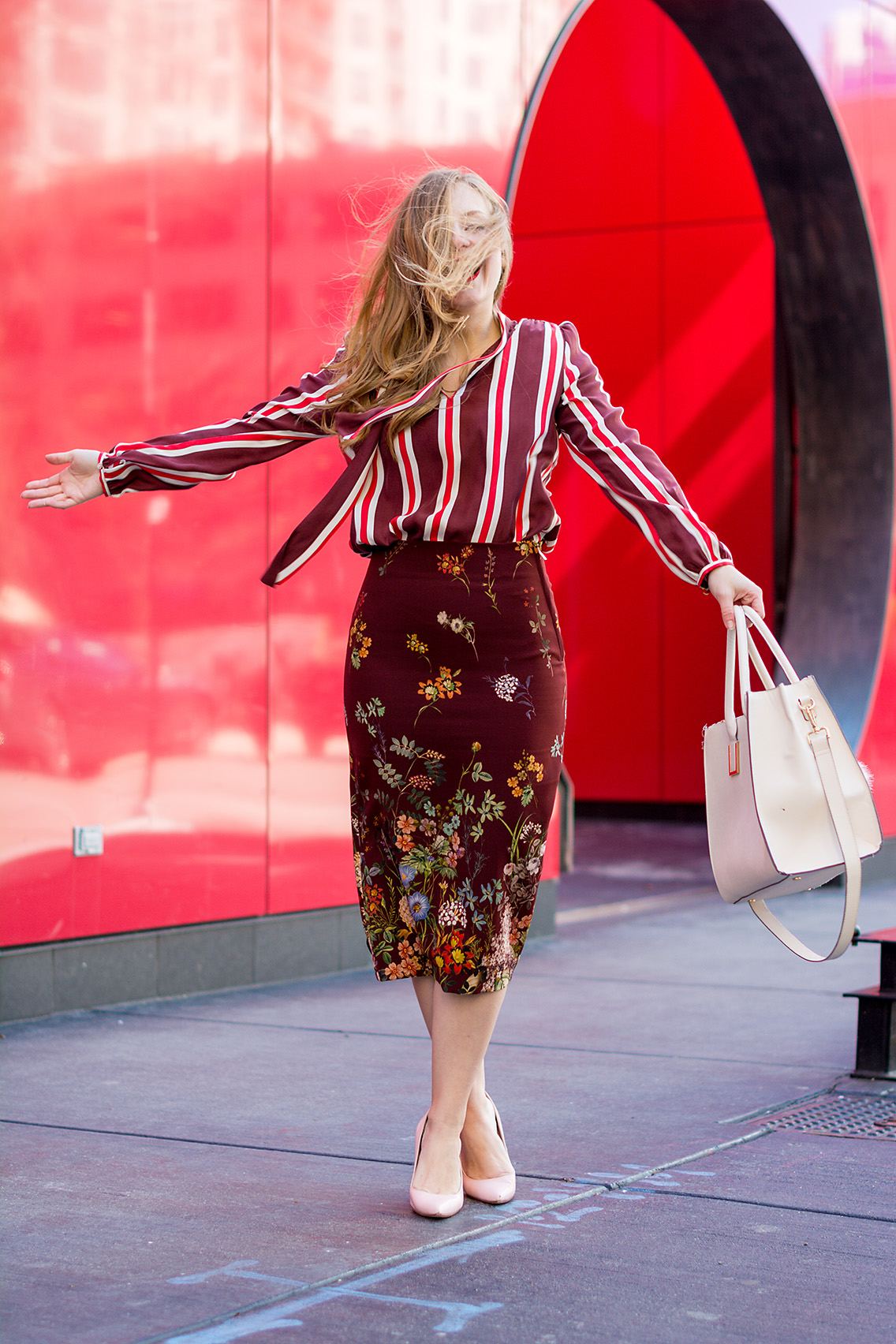 P.s. Don't shoot outfits on days with severe wind warnings — most of your photos will look like this!