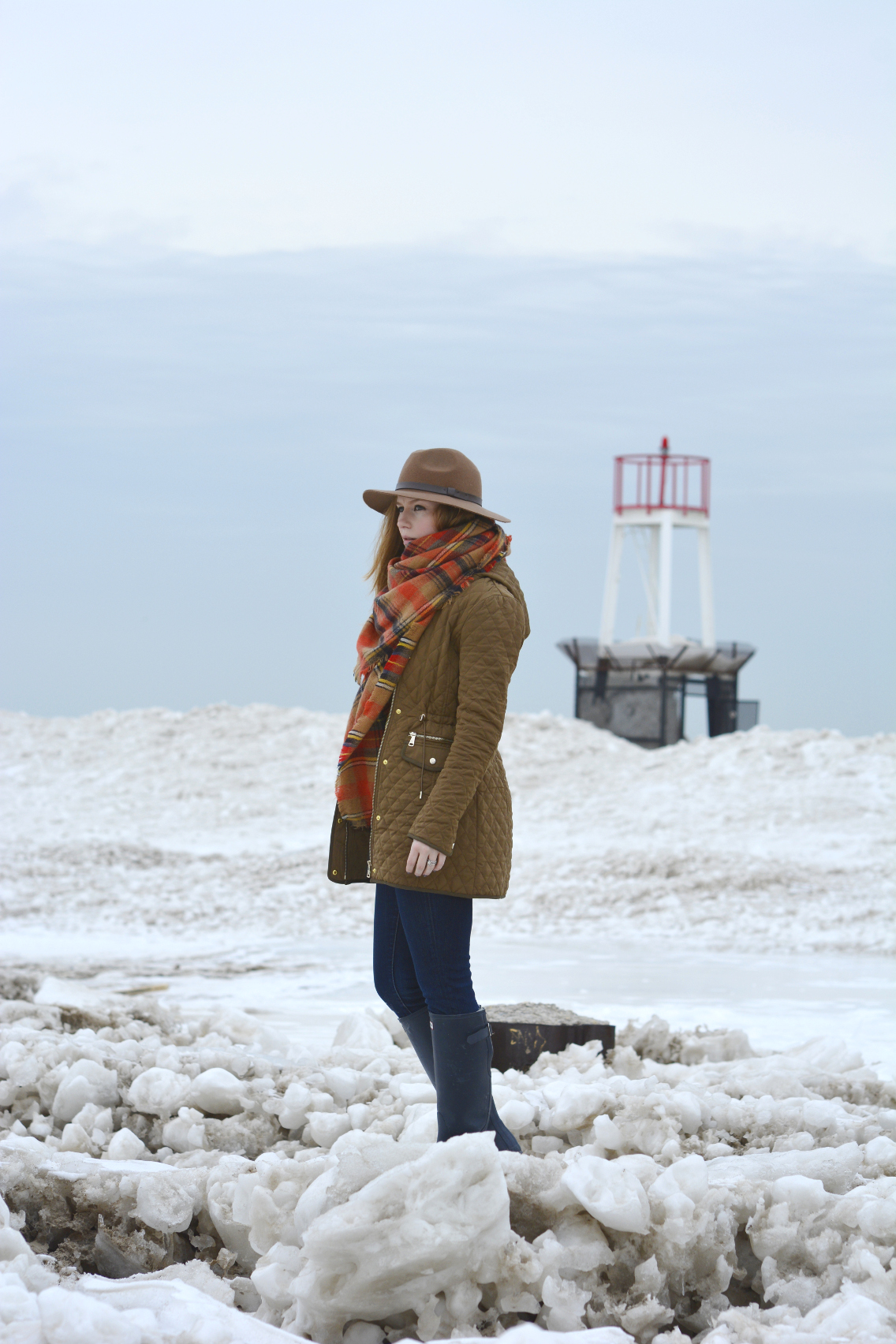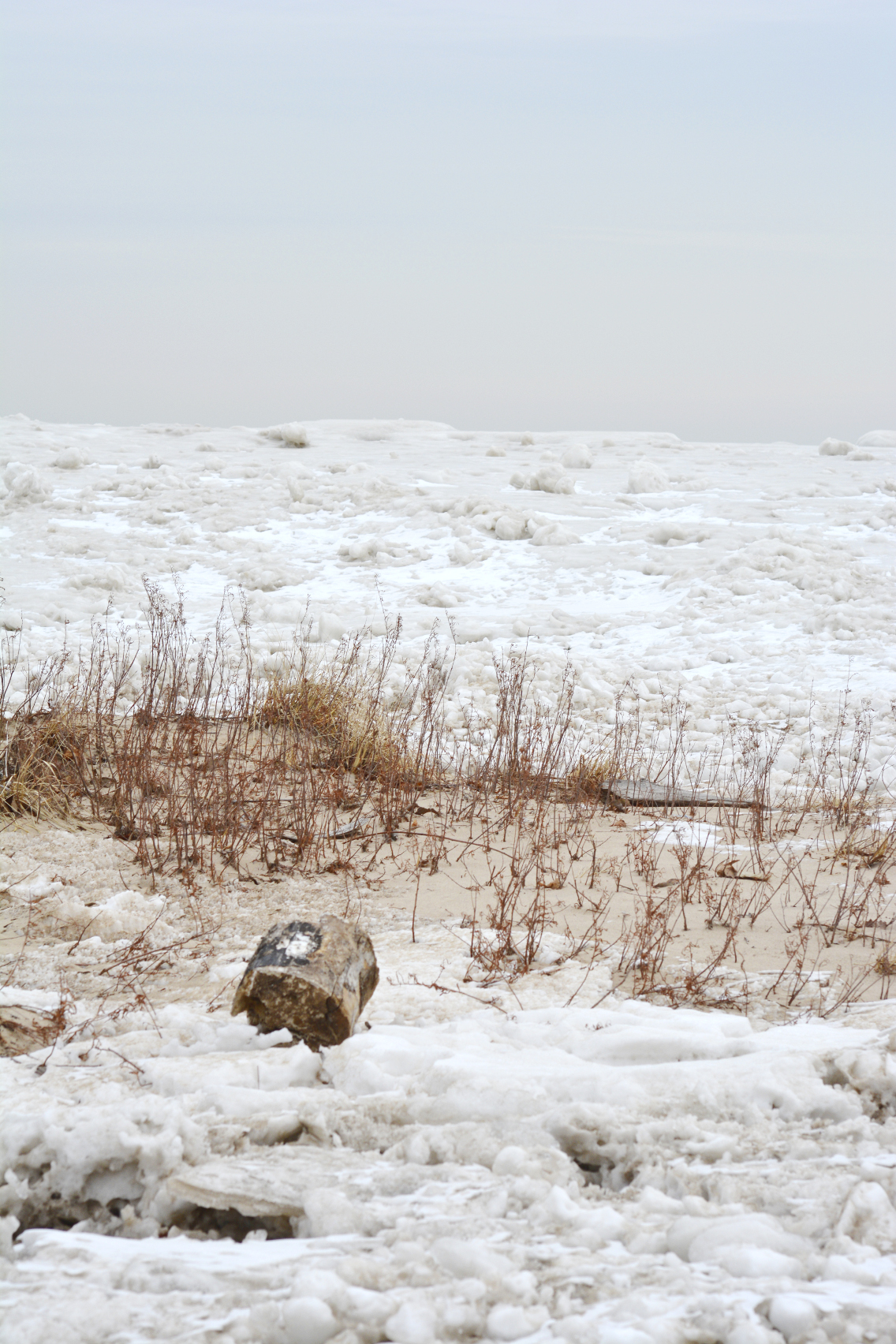 "Doesn't it seem to you," asked Madame Bovary, "that the mind moves more freely in the presence of that boundless expanse, that the sight of it elevates the soul and gives rise to thoughts of the infinite and the ideal?" — Gustave Flaubert, Madame Bovary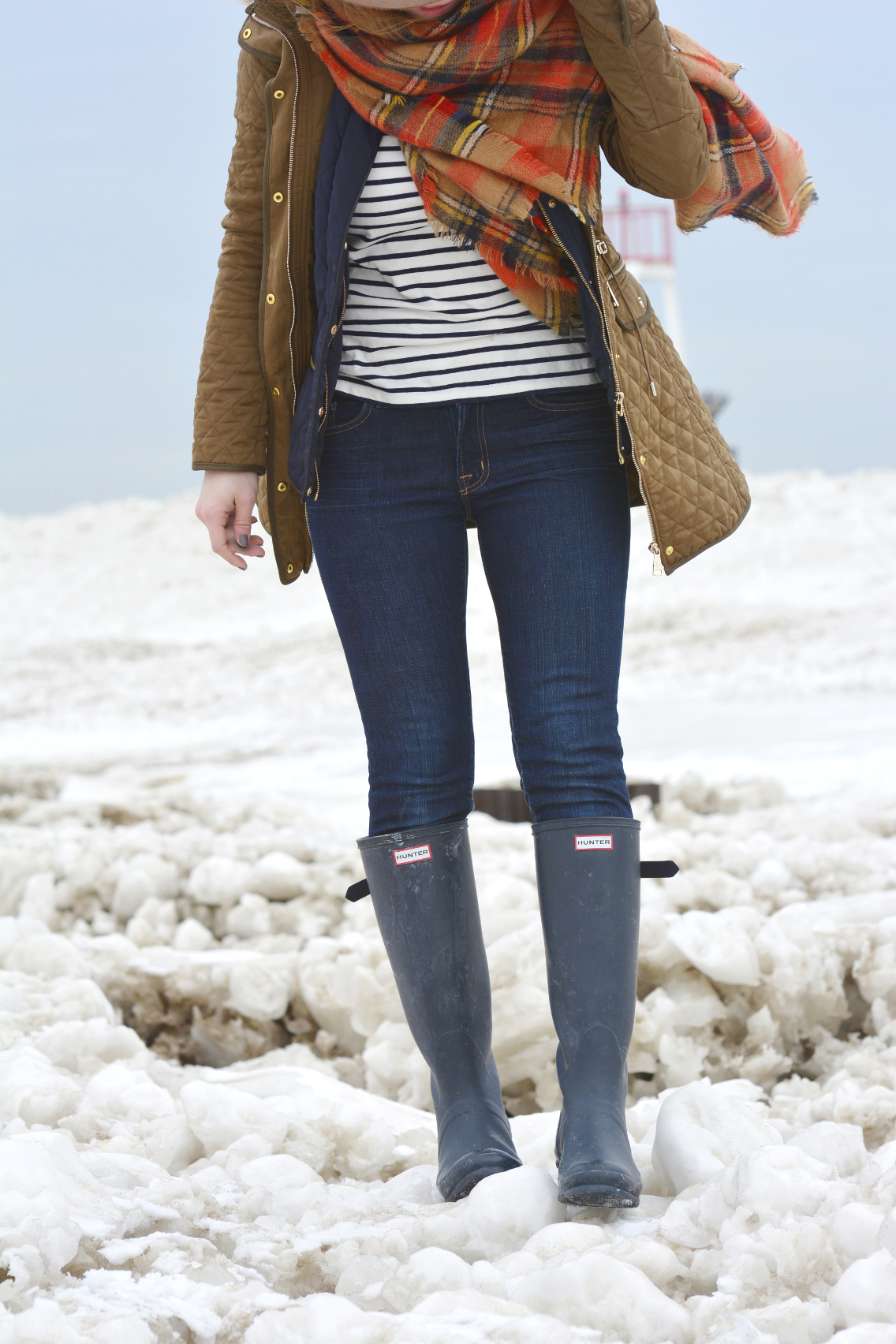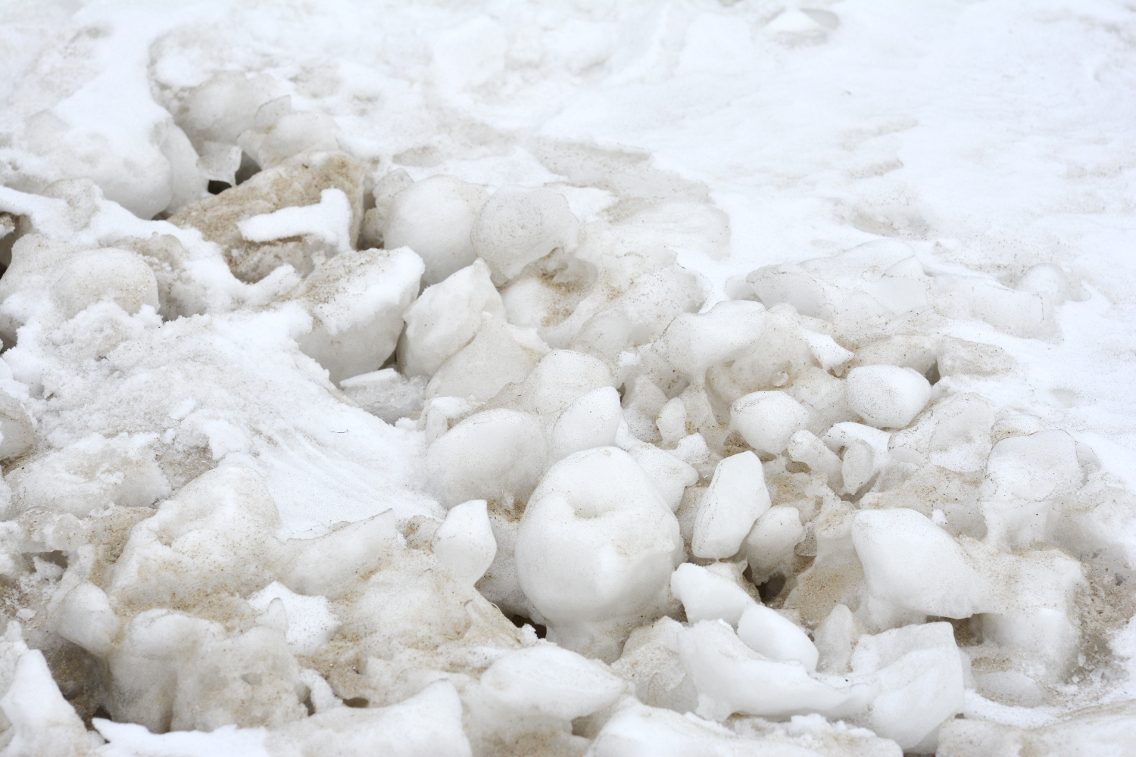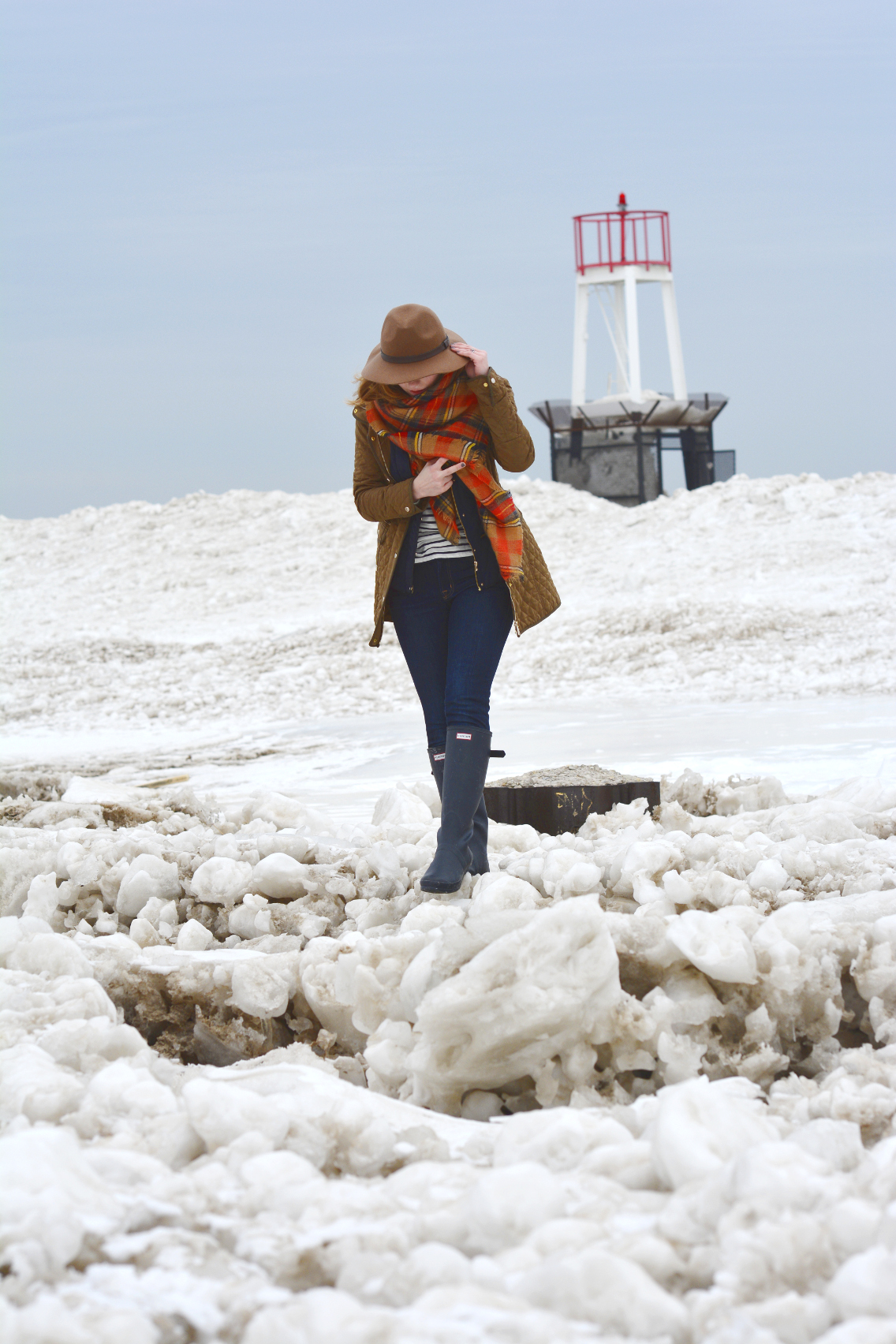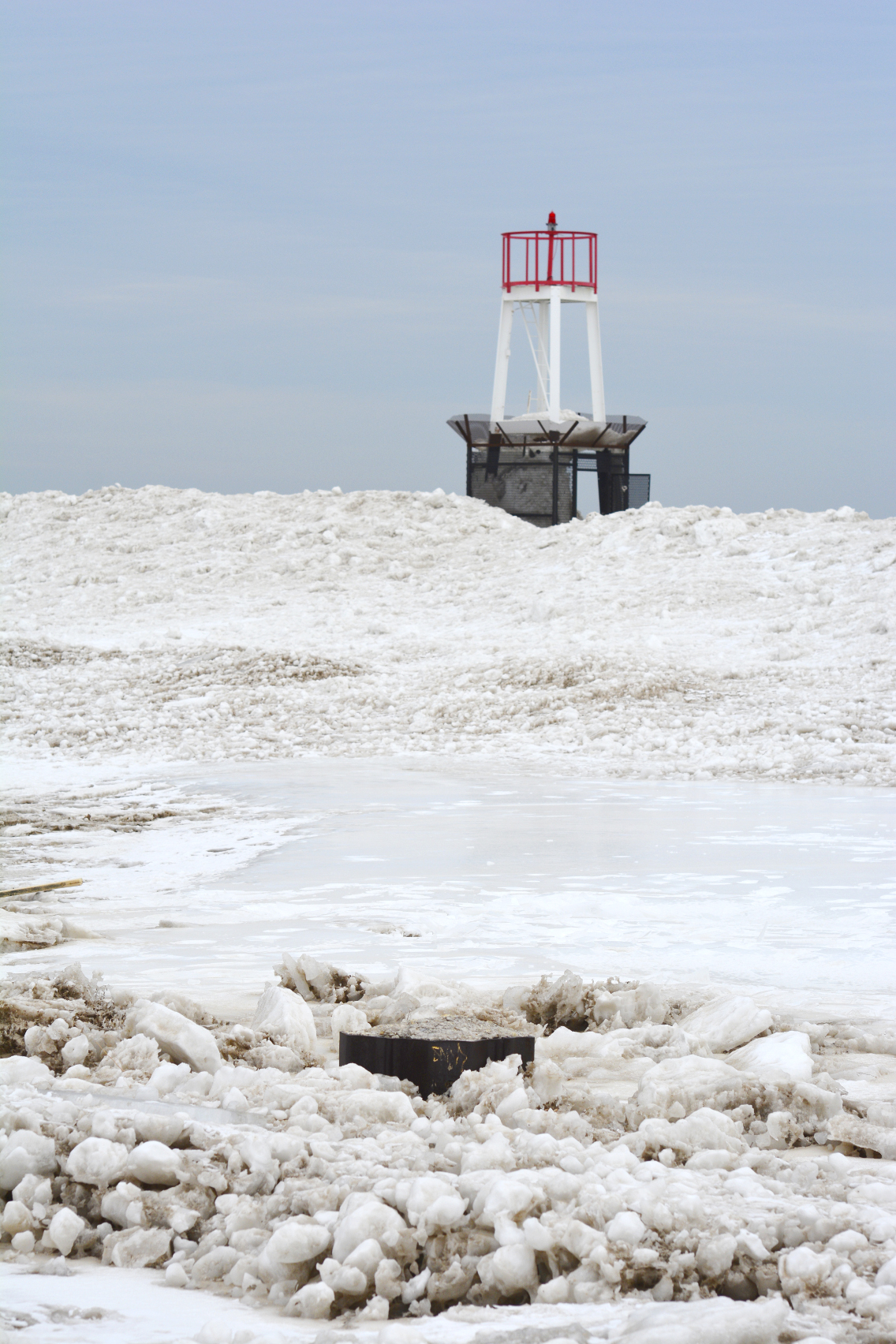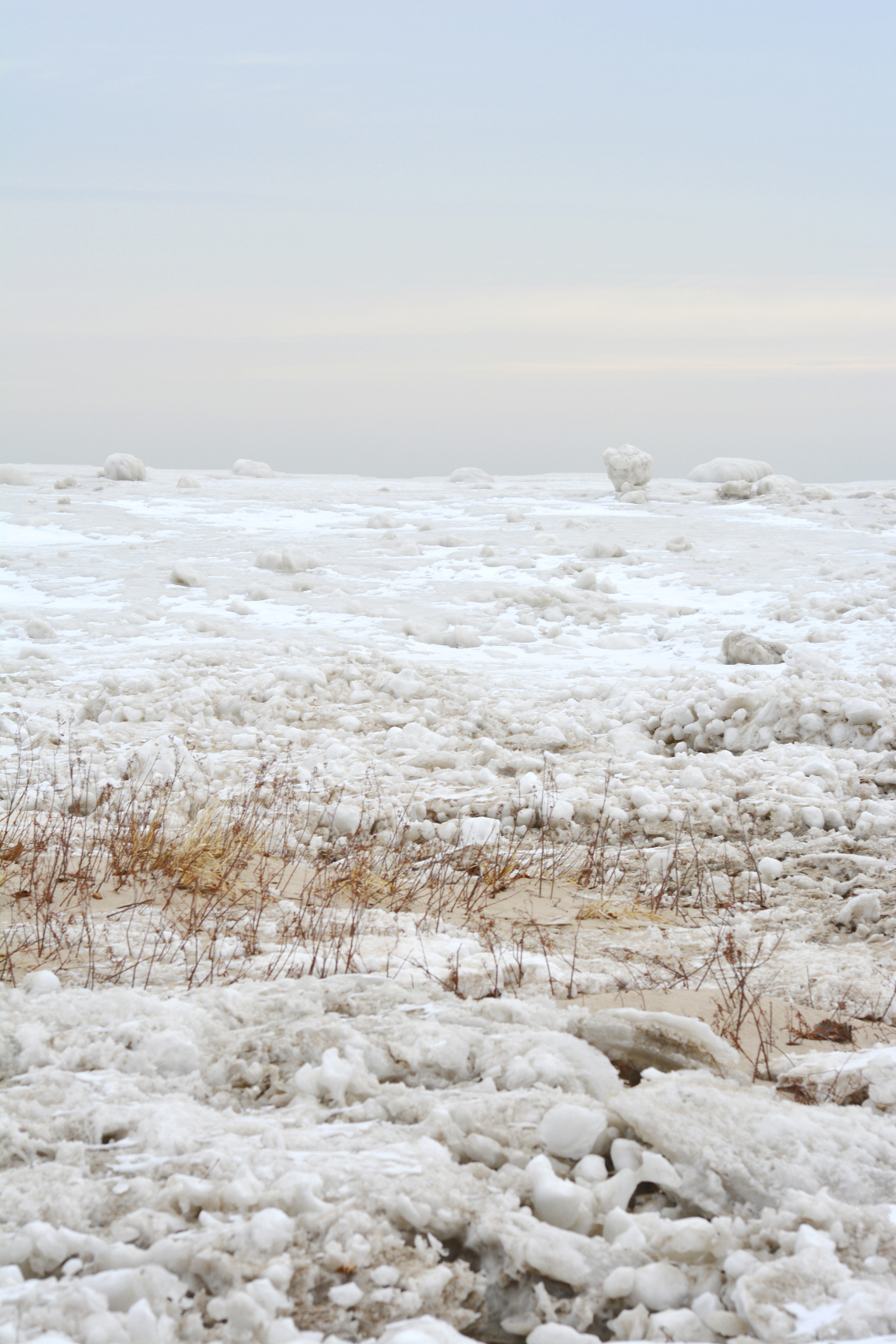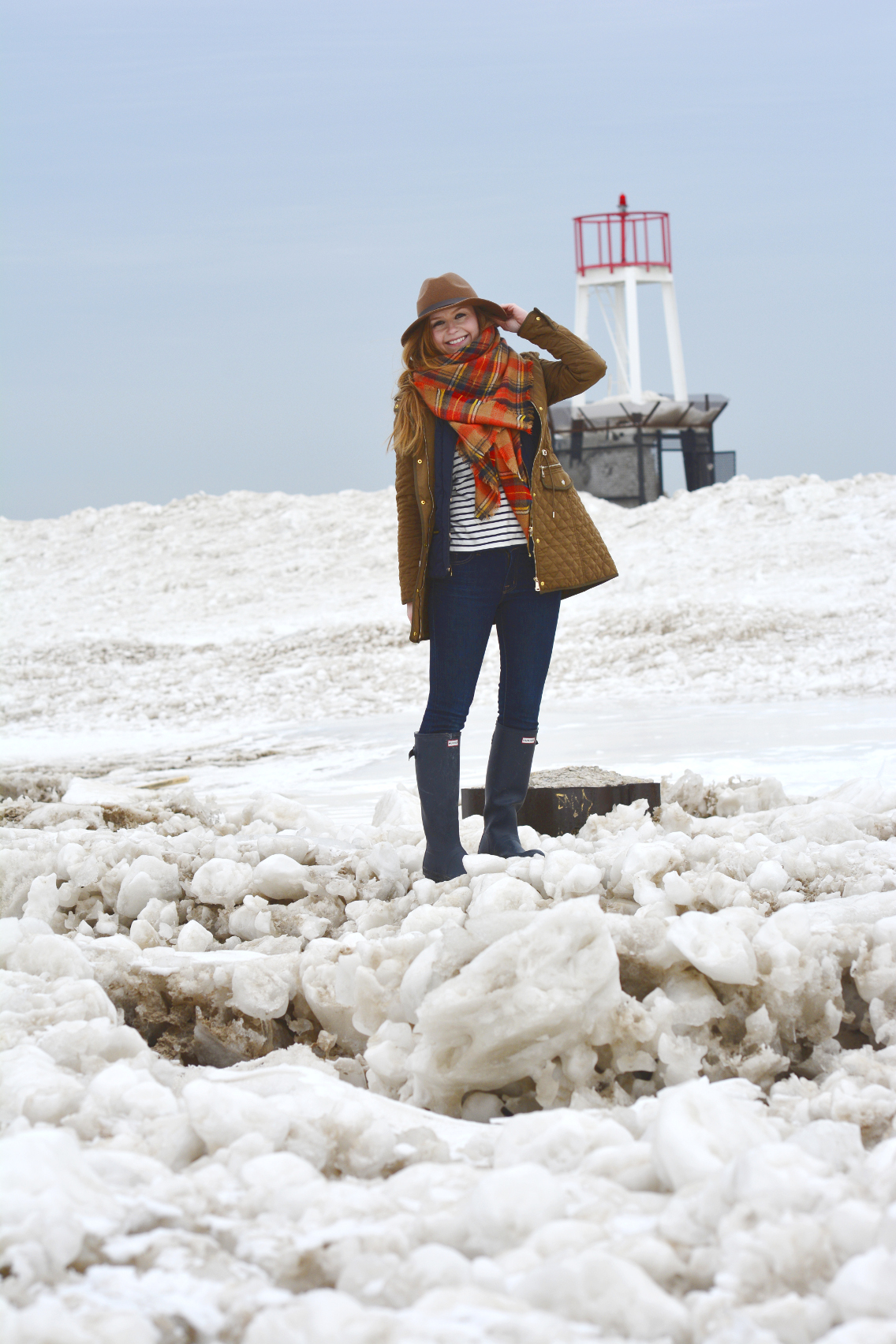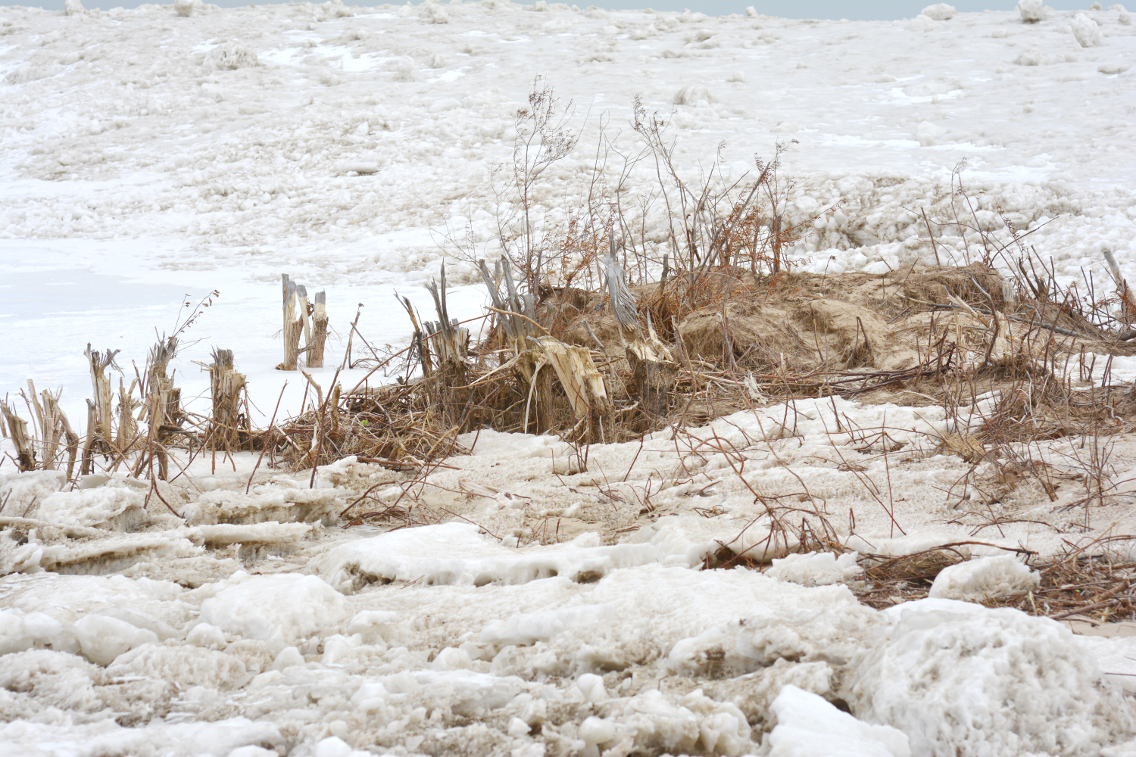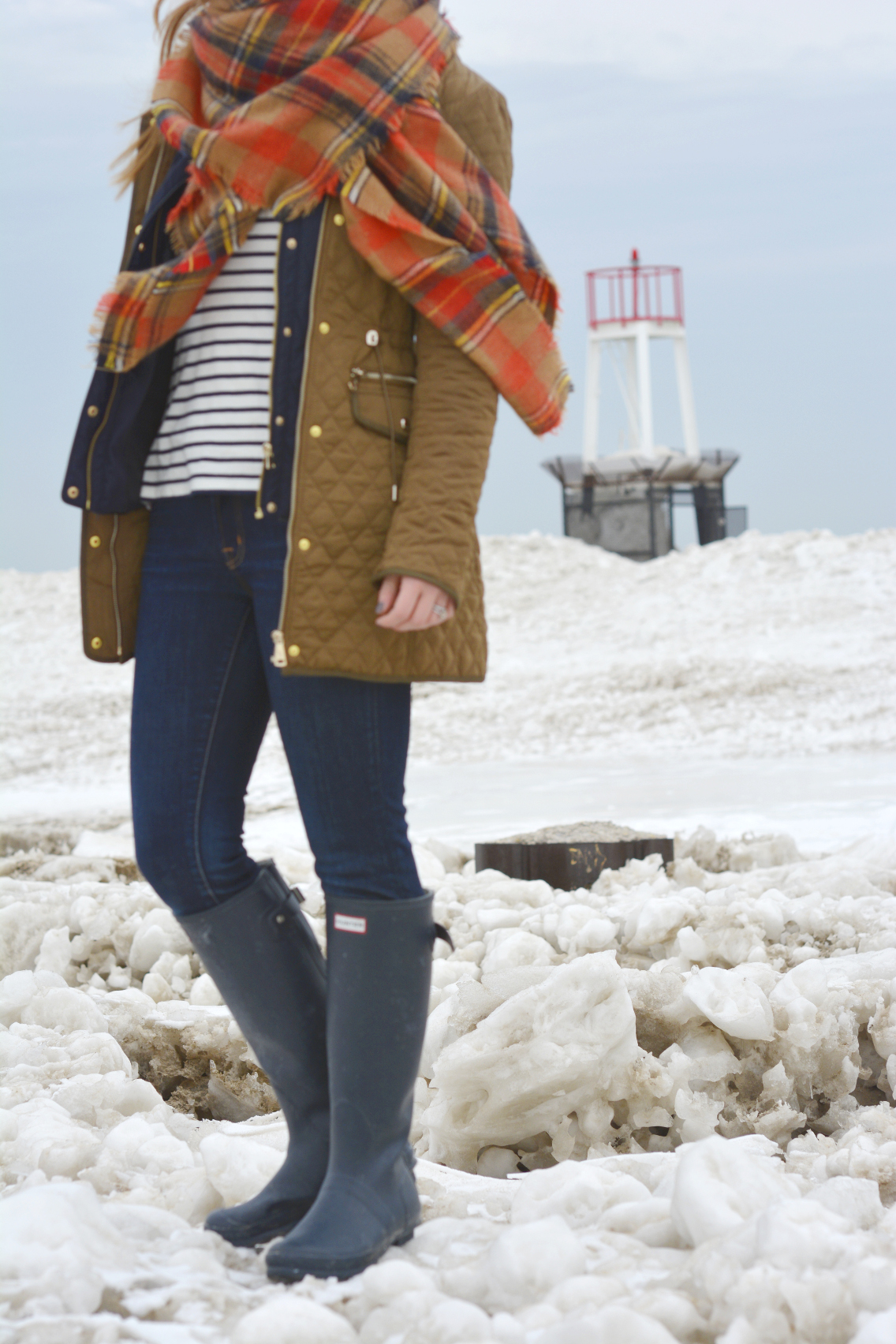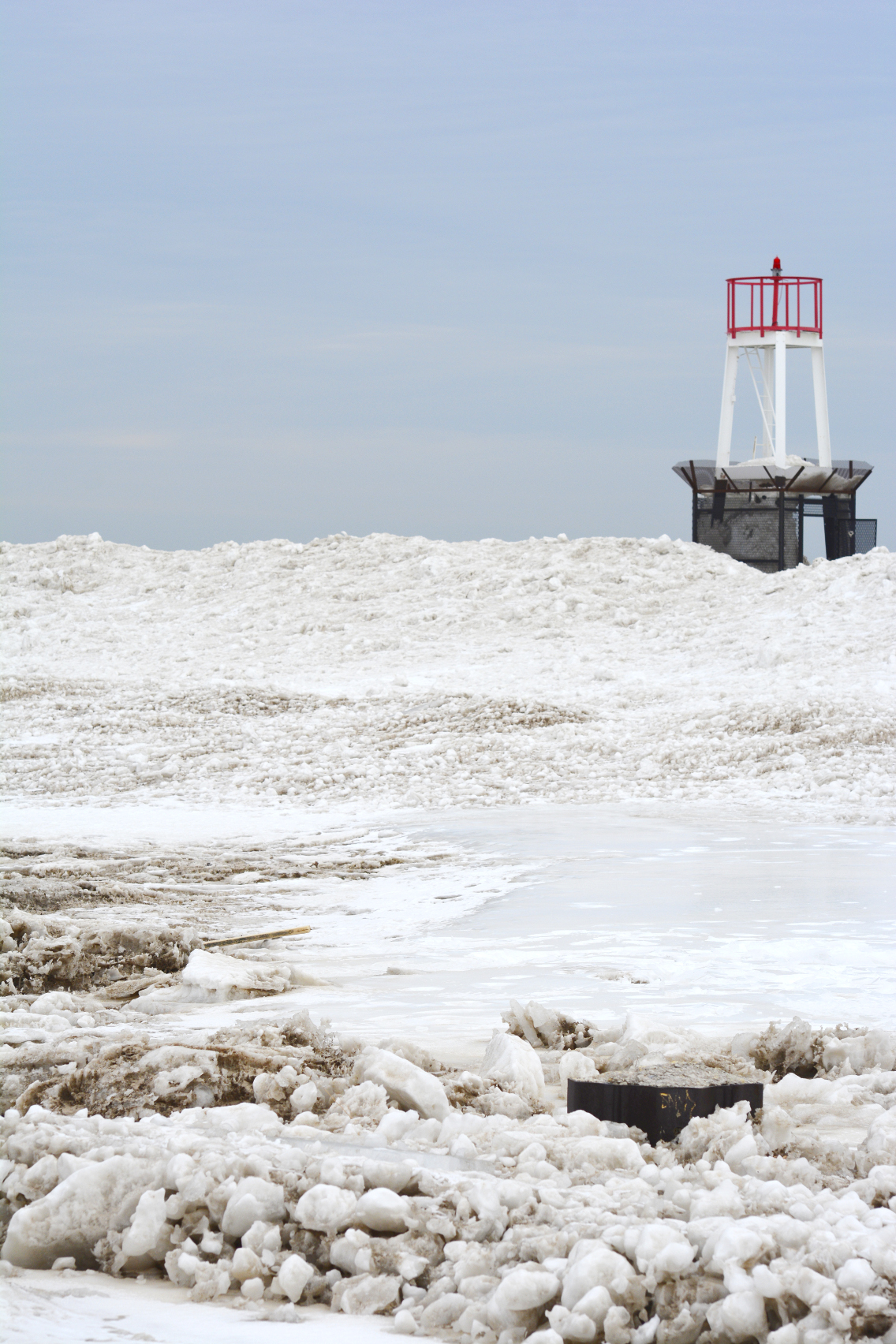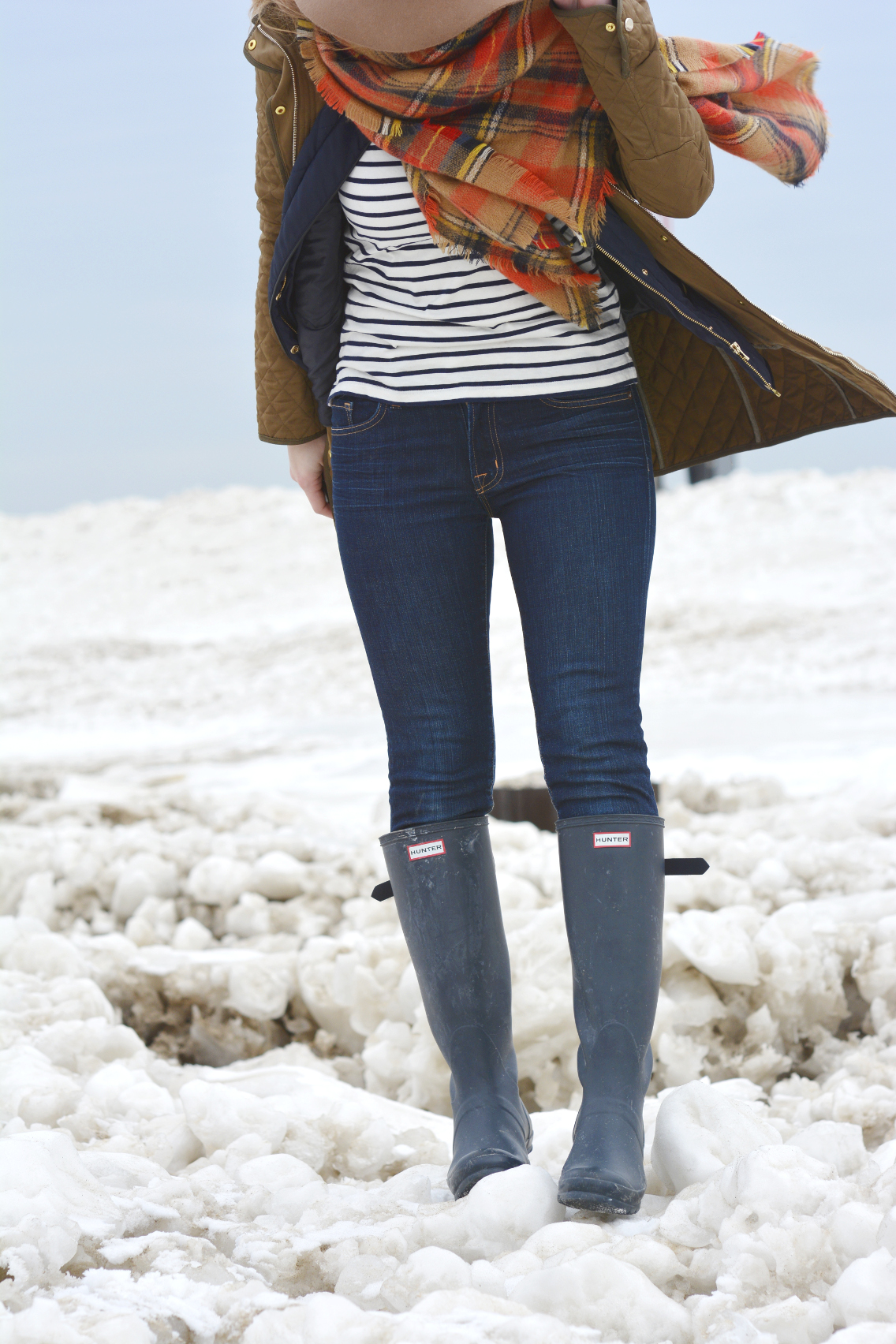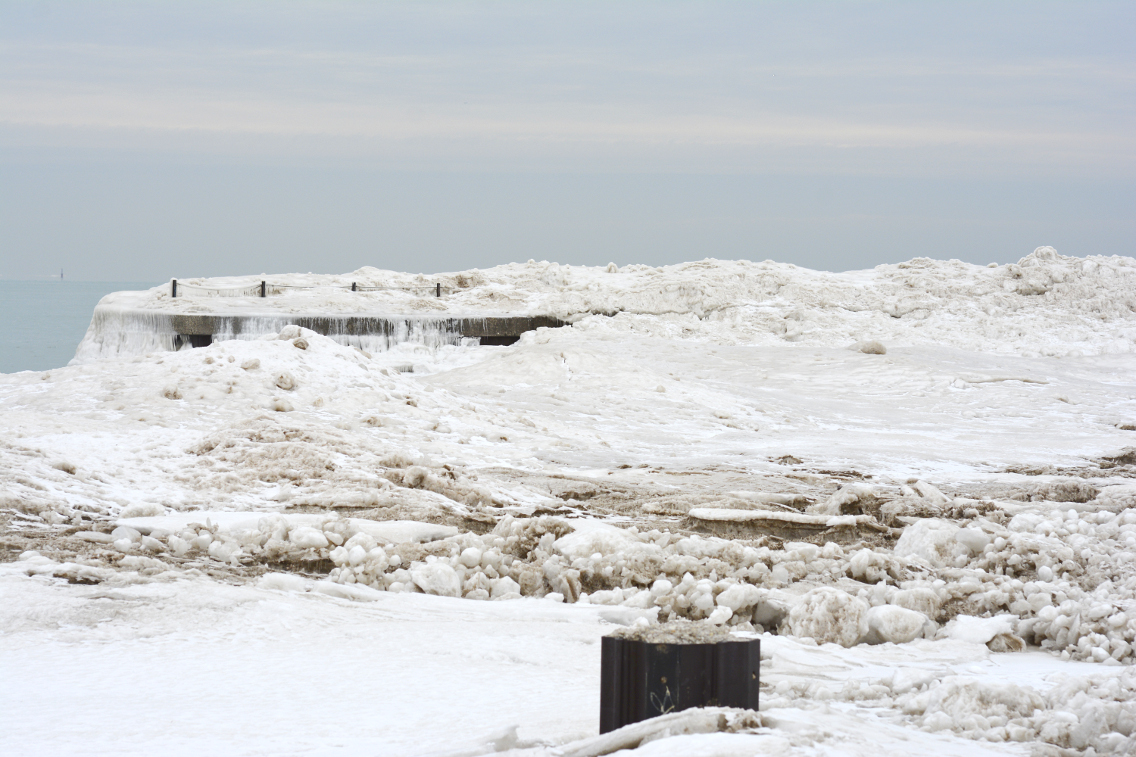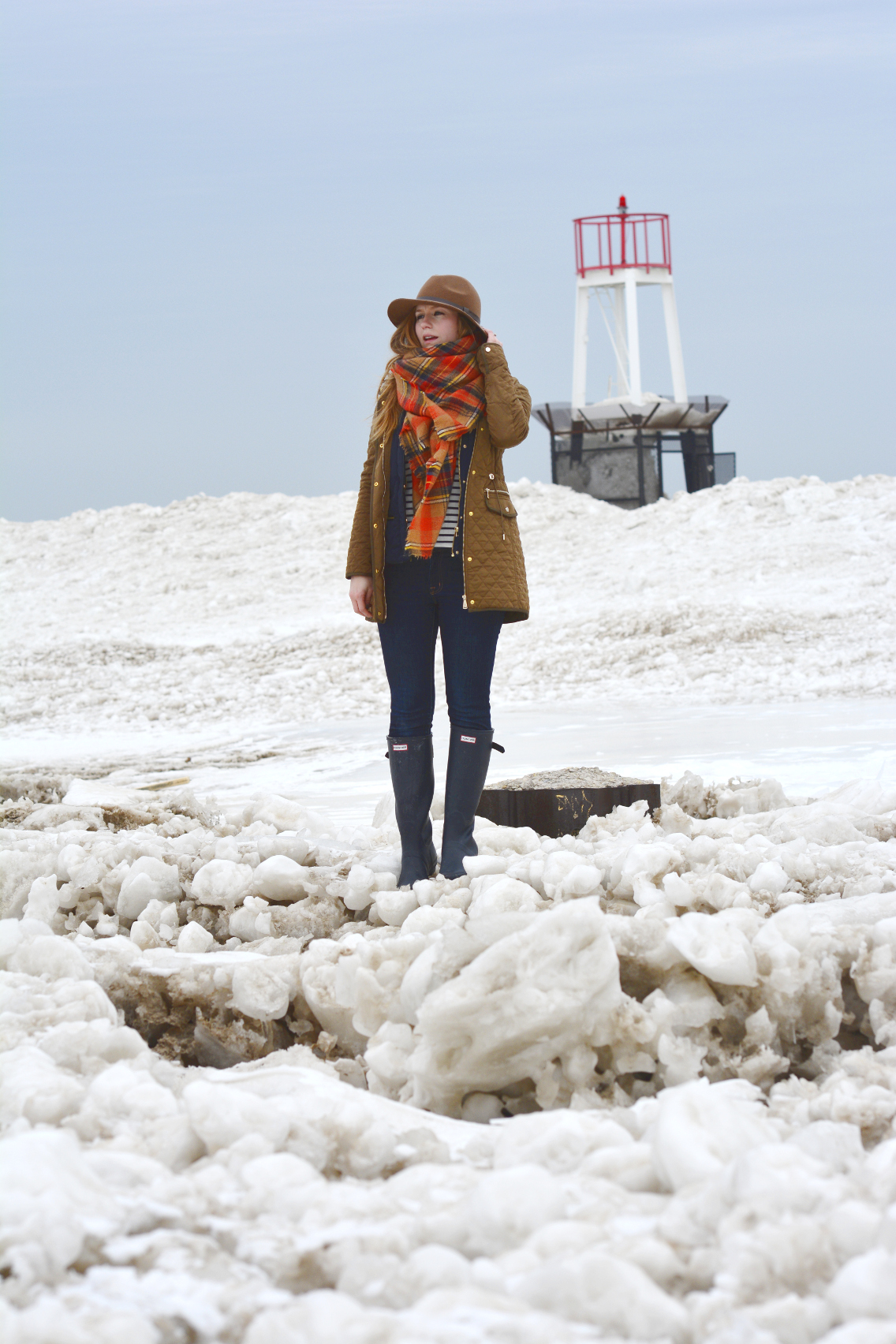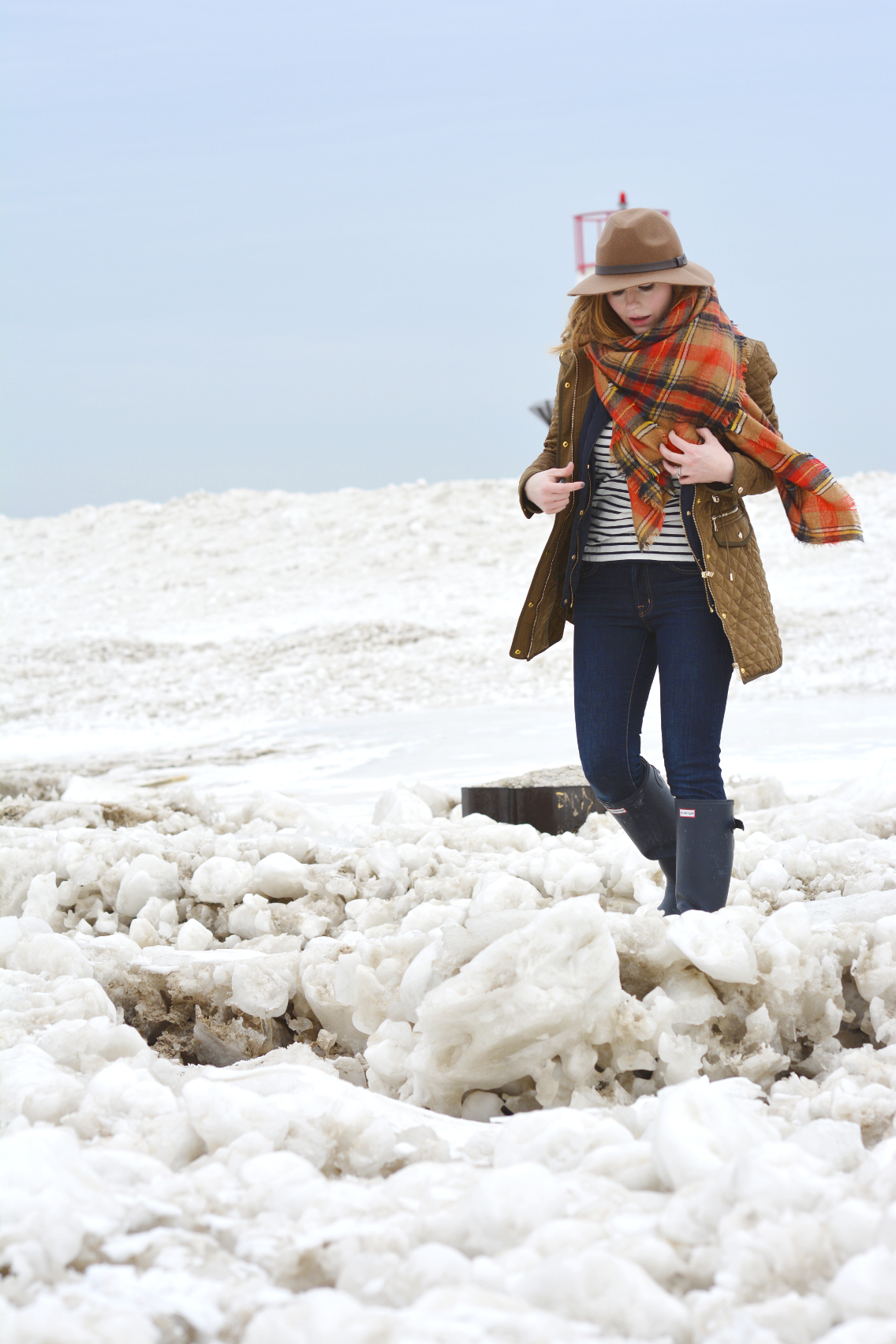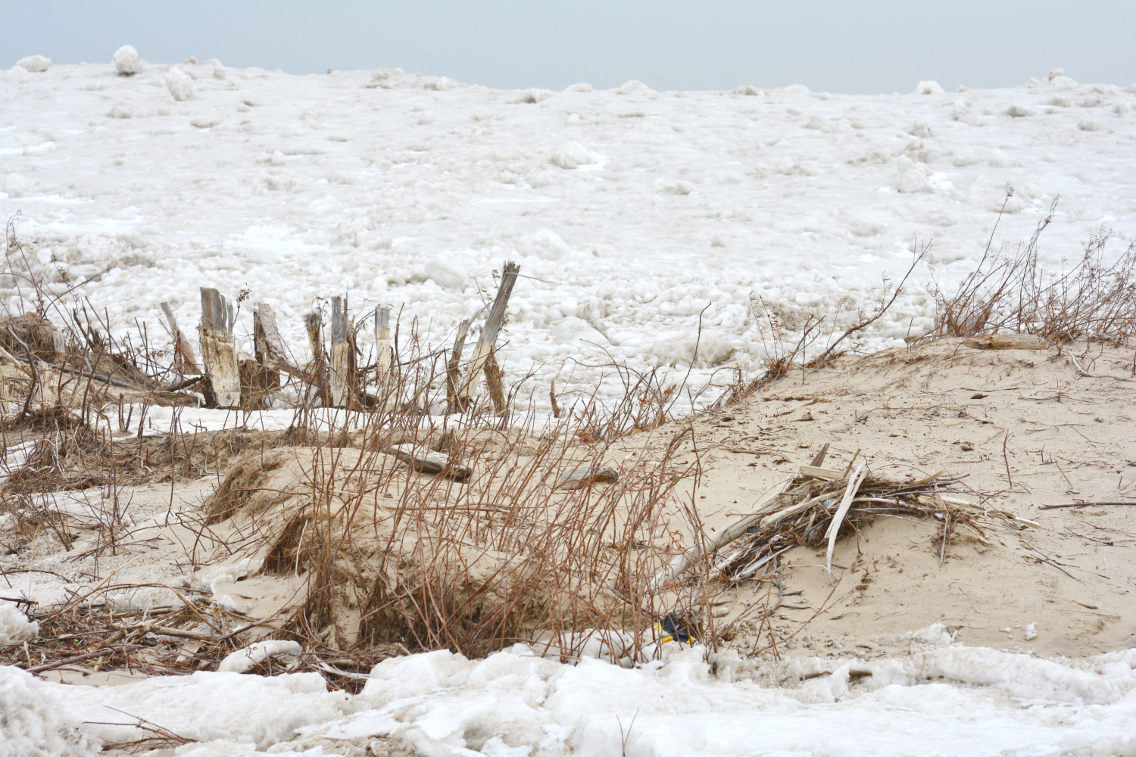 Jacket – Zara Olive Quilted Anorak (similar here)
Vest – Zara Quilted in Navy (VERY SIMILAR here)
Top – Boden 'Breton Stripe' Longsleeve Tee (available here)
Jeans – J Brand '835' Crop in Ink (full-length version here)
Boots – Hunter Adjustable Wellies in Navy (here)
Hat – H&M Wool Hat in Camel (other colors here)
Scarf – Zara Plaid Blanket (similar here)
In winter, Chicago's beaches are completely deserted but for a few crazy photographers (yours truly included) and, perhaps, one hard-core runner. While in summer they are jam-packed with people enjoying the closest thing to an ocean you can find in the Midwest, they become wide stretches of empty shore during the cold months.
For Chicagoans in the know, the beaches become a rare respite from the urban landscape. Raw and desolate expanses with a beauty that reminds me so much of the alien landscapes we saw on the glaciers in Alaska last September.
As Madame Bovary points out, it is these wide-open expanses that open our minds to the infinite possibilities of life. I've mentioned before how winter can be a great source of inspiration and having the entirety of one of Chicago's beaches to yourself certainly leads to some fantastic ideas. There's something about being out in an empty expanse, like a winter shore, that allows you to see everything with a new-found clarity and energy.
And can we all take a moment to appreciate the fact that I did not, despite my fears, fall through the three feet deep ice shards of North Avenue Beach during this shoot, spraining my ankle almost half a mile from the nearest road.? Thank you universe and the traction of rubber wellies!