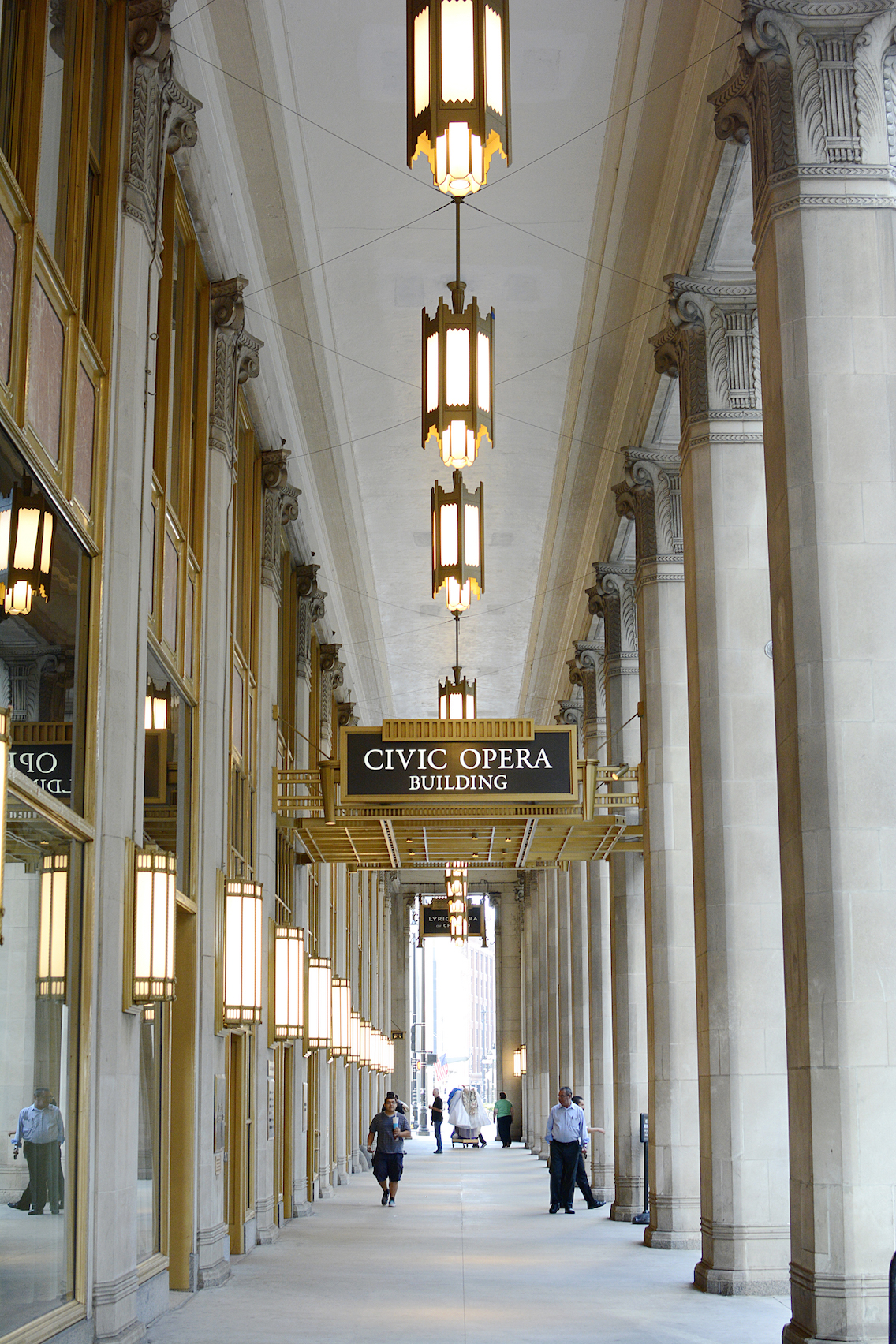 On September 26th Chicago's Lyric Opera debuted it's 61st season with Mozart's Marriage of Figaro.
And as a firm lover of Mozart's operas, I could not have been happier with the choice — I was so excited that my first Lyric opening night would be for one of my favorite operas!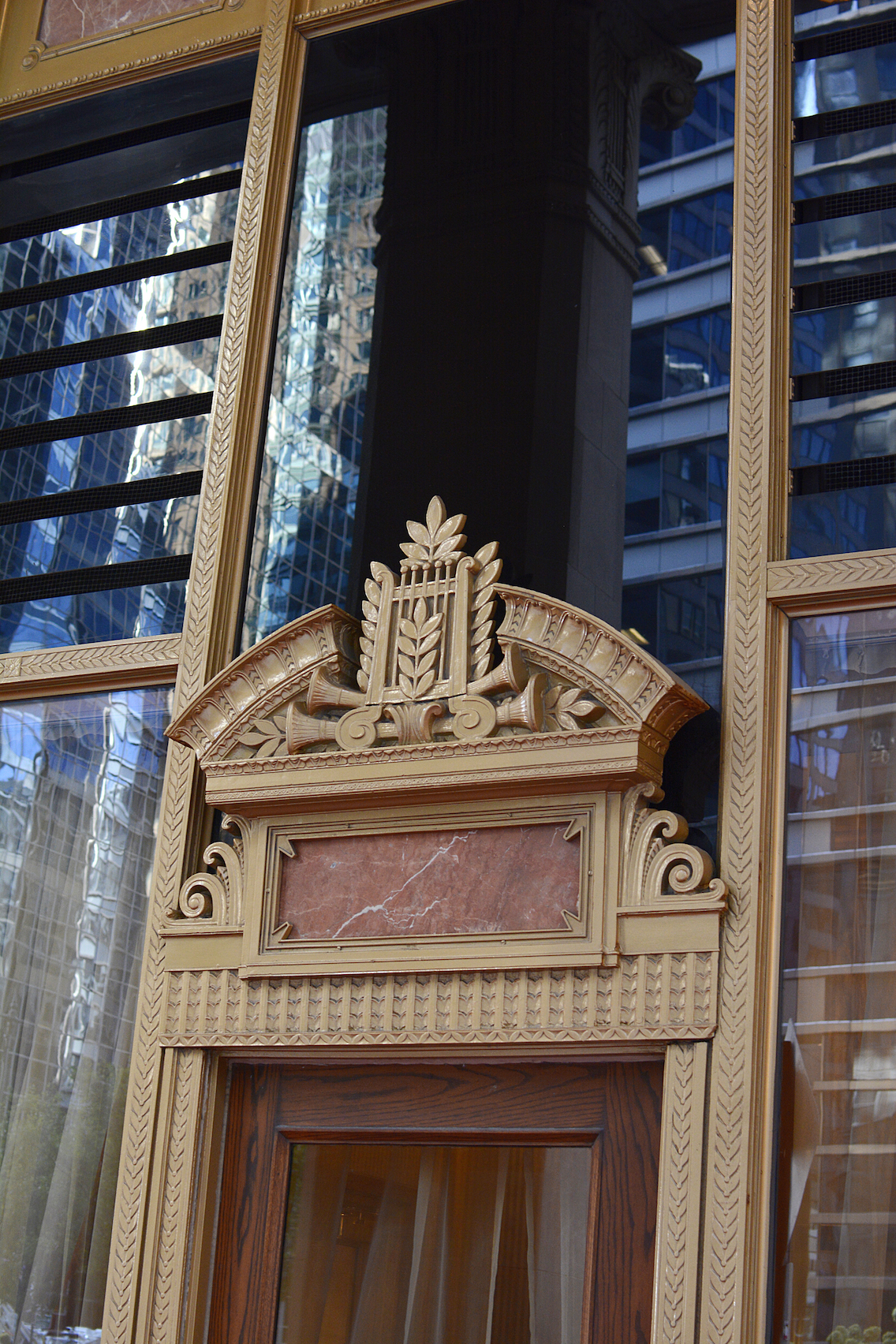 The opera building itself is one of the most gilded and architecturally beautiful buildings in the city.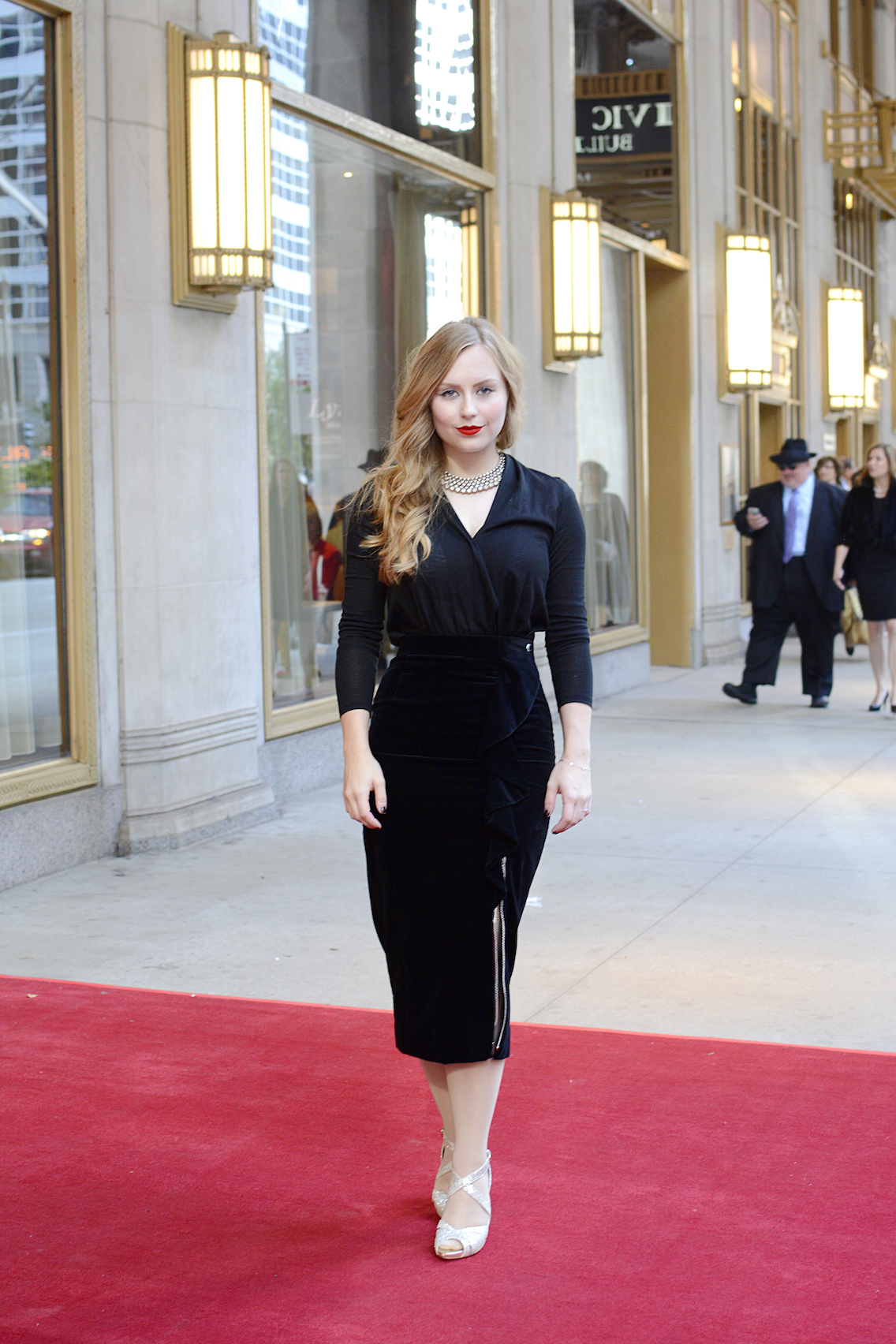 But what to wear??
Ultimately I opted not to wear black tie and instead wore this classic black ensemble of velvet and lots of sparkle. Jordan styled my hair in a simple, Veronica Lake-inspired wave given a messy, modern finish. Isn't he just brilliant?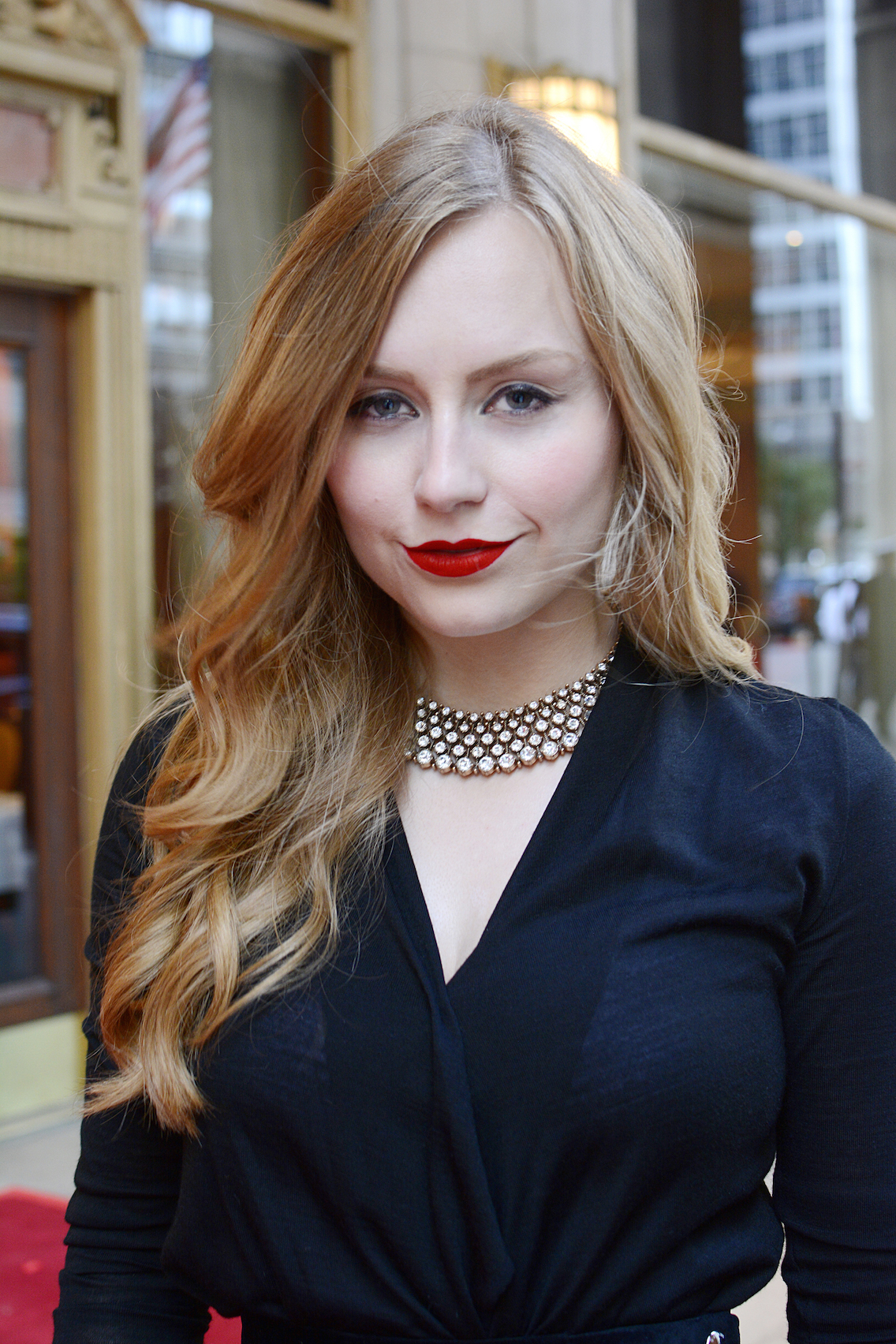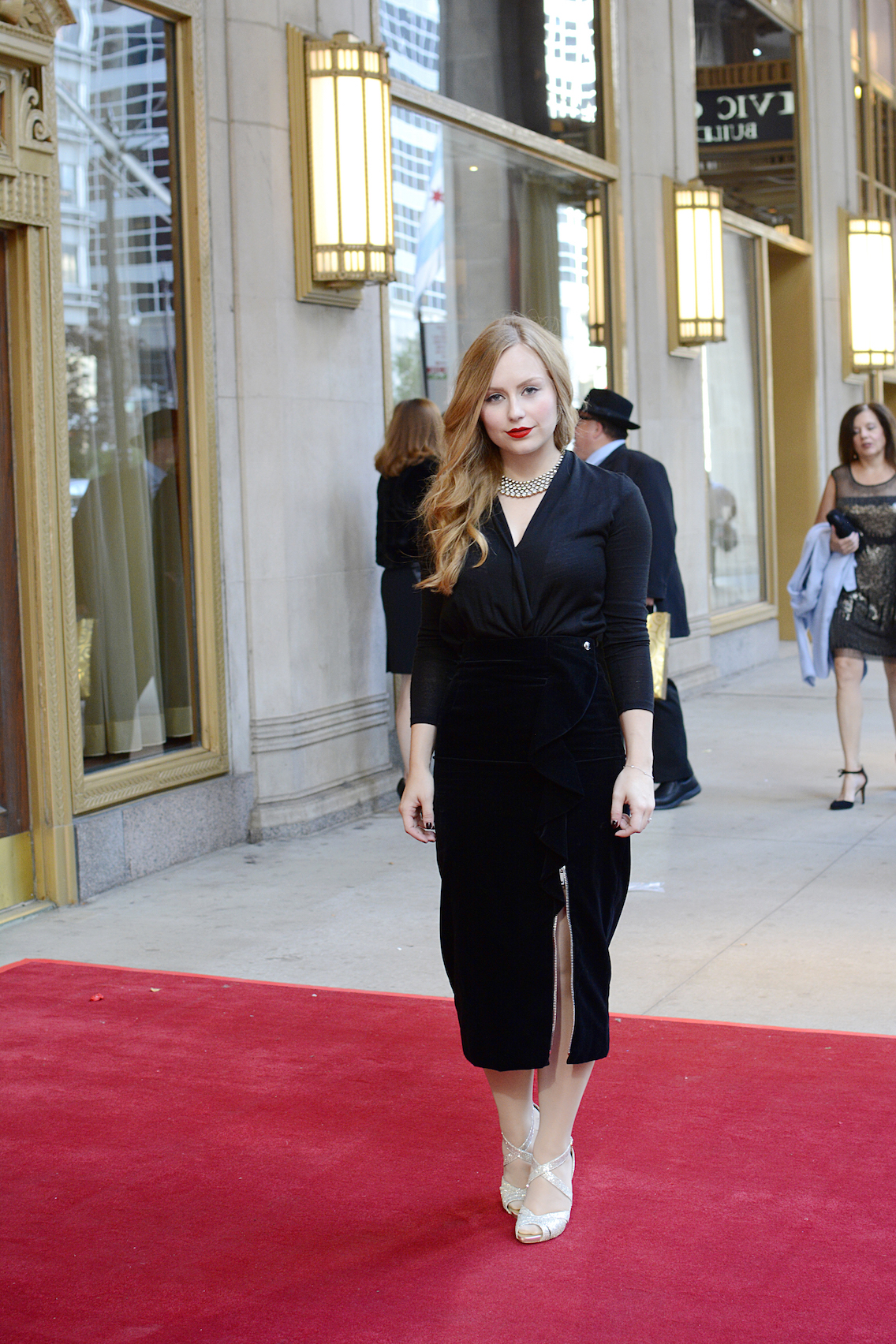 SHOP THE LOOK:
Skirt – Givenchy (similar) || Top – Zara (similar) || Heels – LK Bennett 'Megan' || Necklace – Zara (similar) || Bracelet – Tiffany & Co. || Lips – Stila in 'Beso' || Hair – c/o coiffeur genius Jordan at Dennis Bartholomei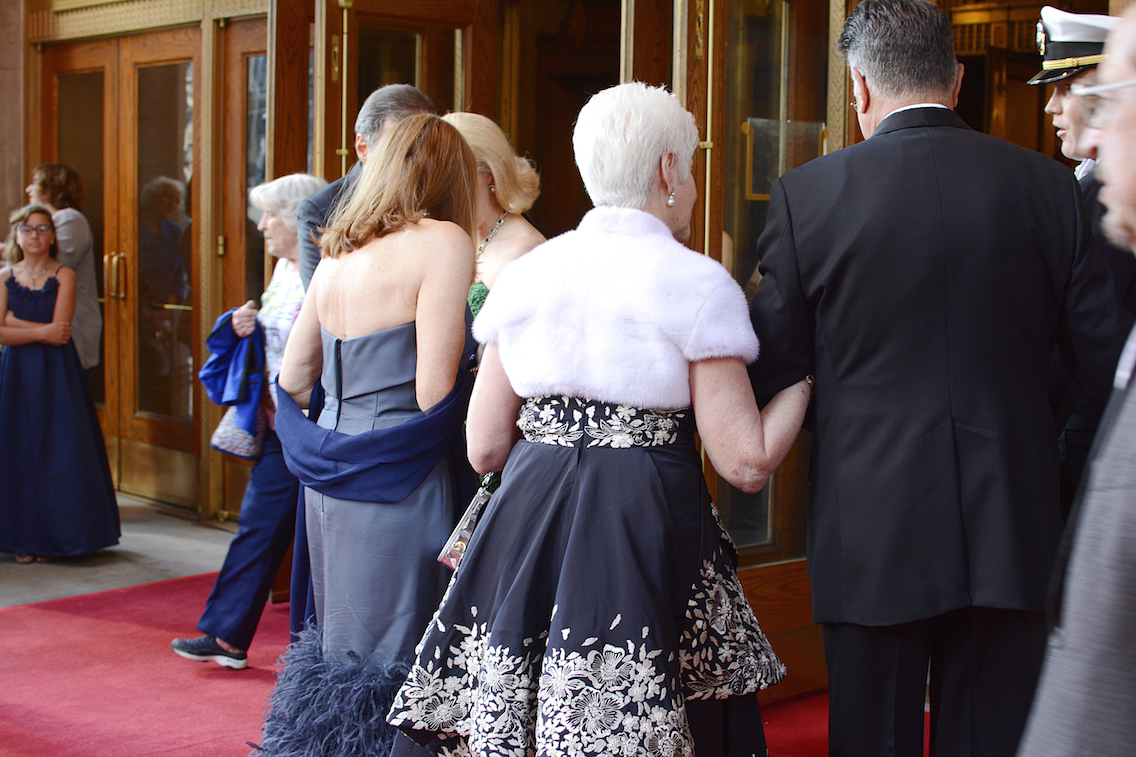 But needless to say I felt QUITE under-dressed (next year I think I need a dress with a small train, don't you?).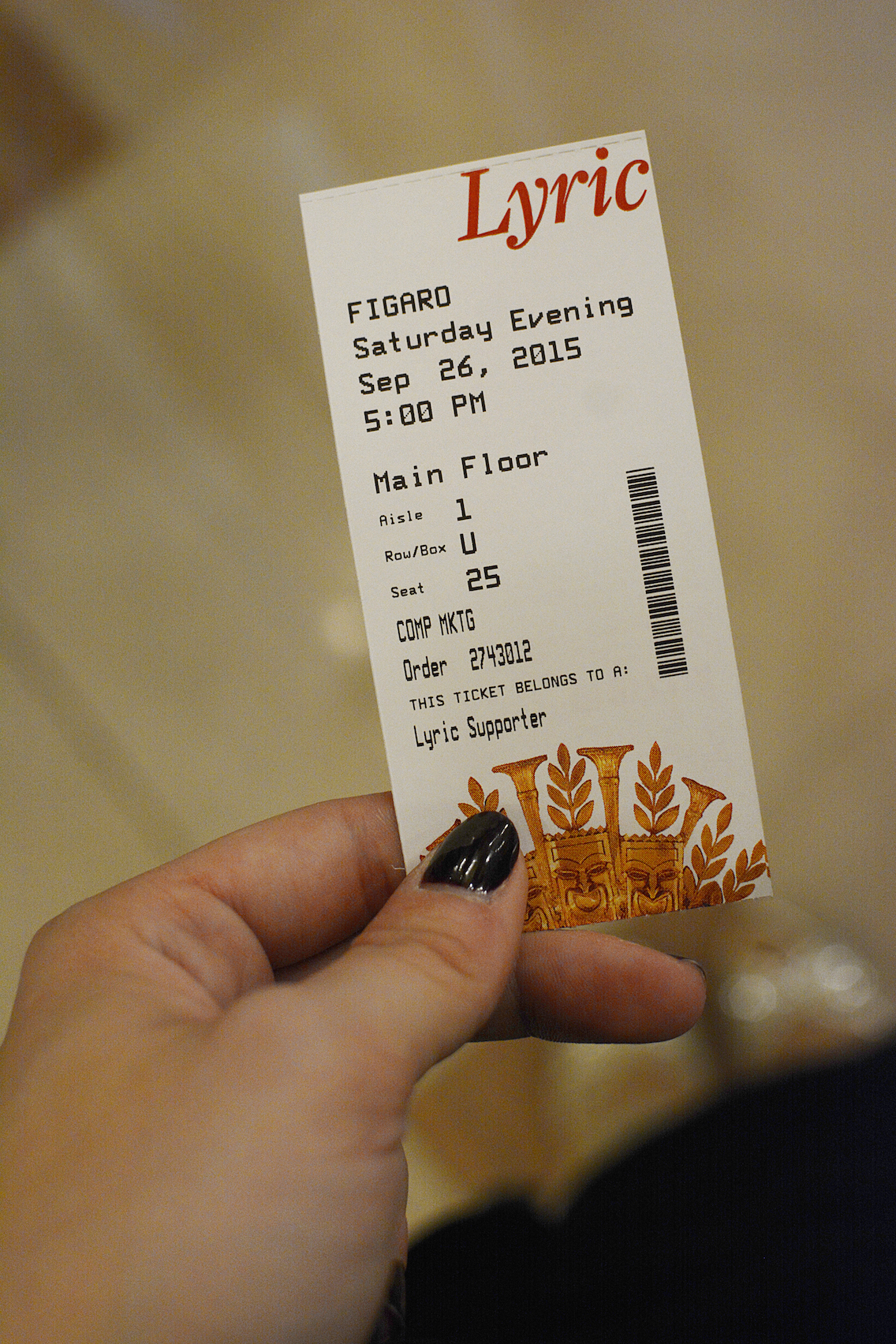 After grabbing out tickets, we headed into the main reception area.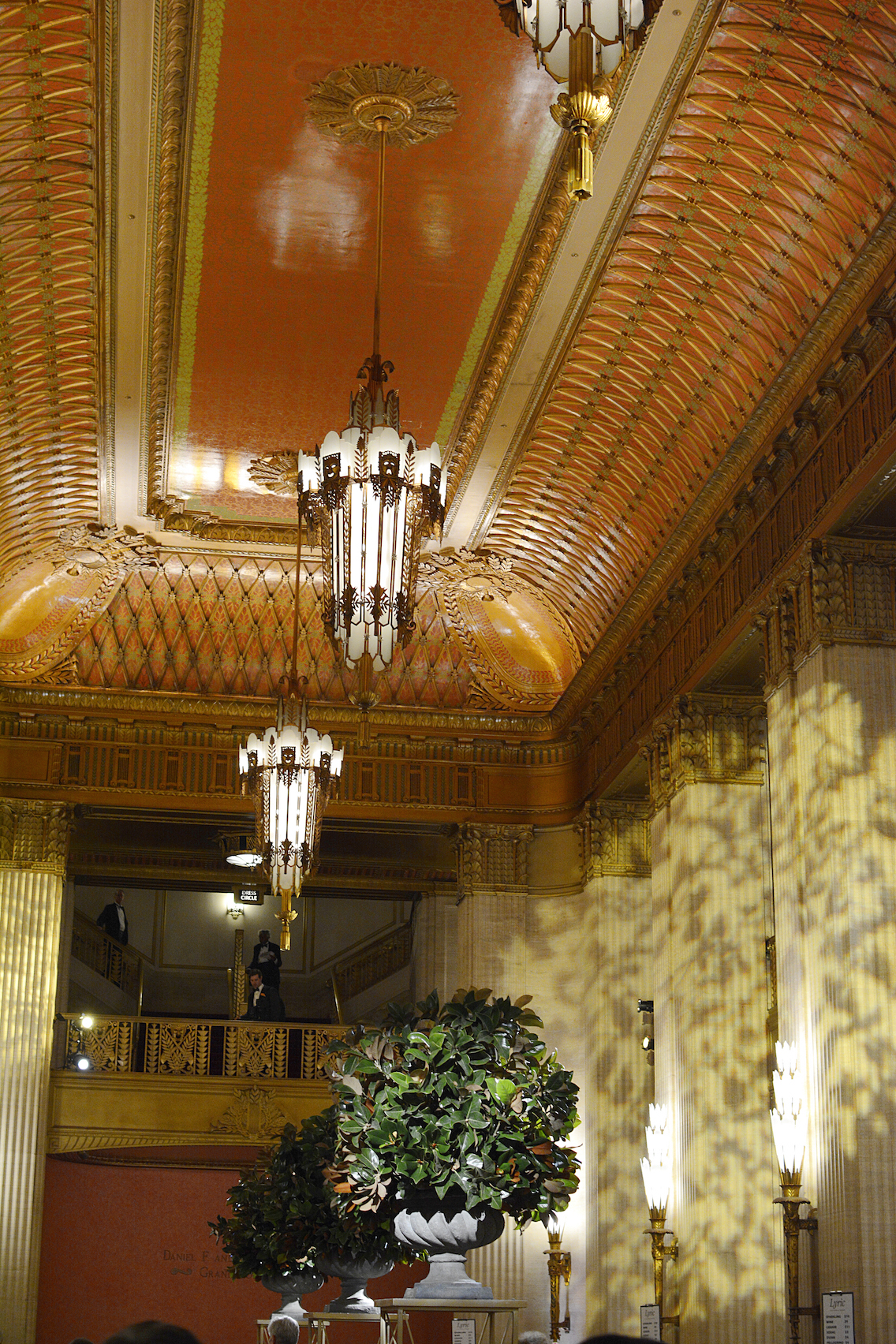 Aren't all of the details breath-taking? It feels magical to just walk into the space!

Down stairs there was a small exhibit featuring many of the Lyric's scrumptious costumes (I could easily have spent a day down their examining the incredible details on each one).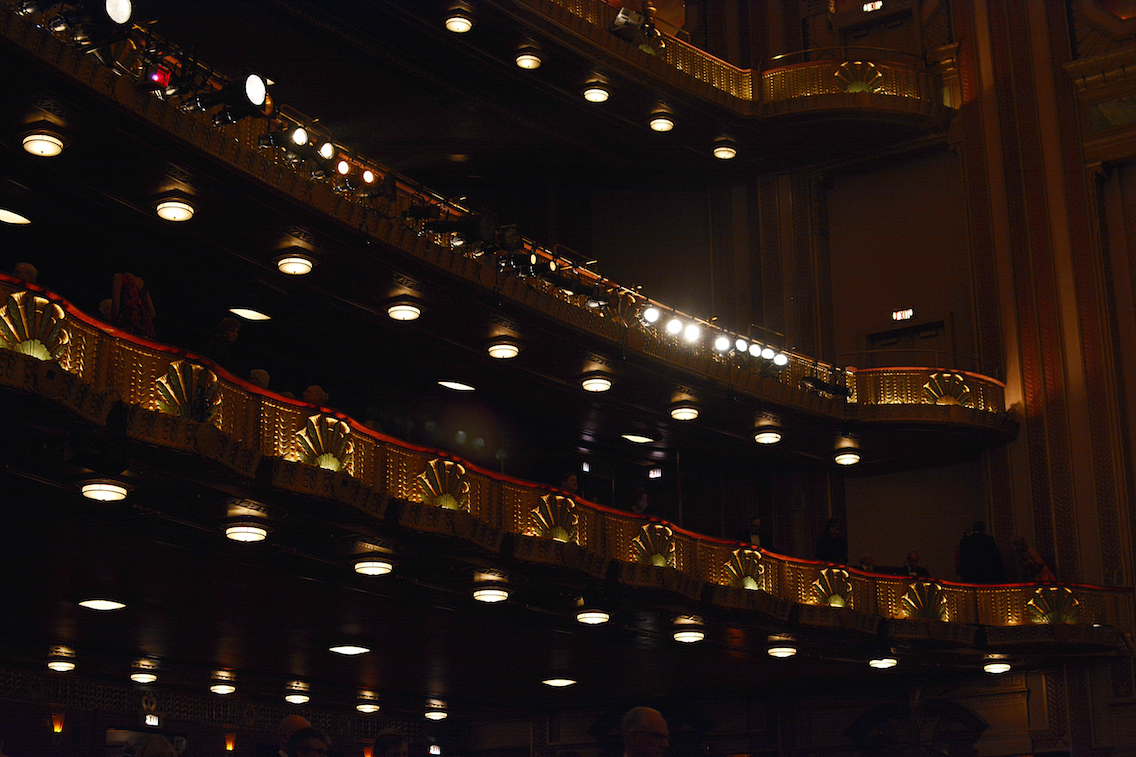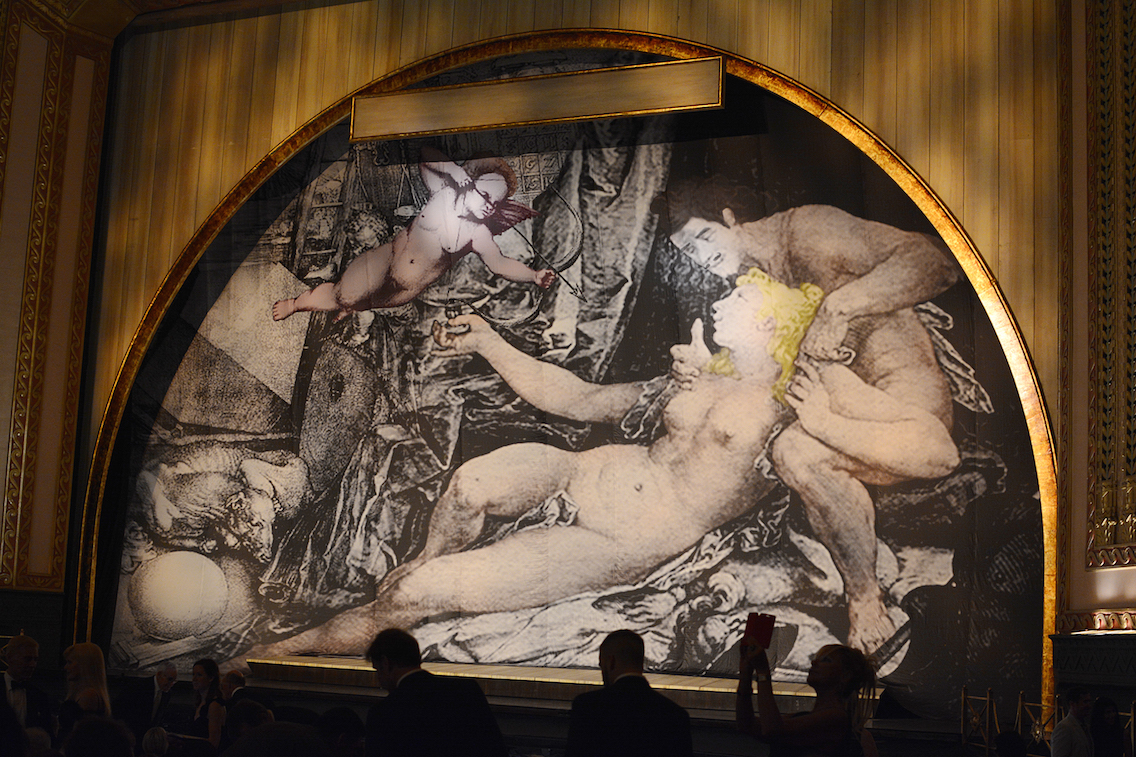 And then eventually after a few glasses of bubbly, we took our seats and the performance began. Needless to say it was a truly dazzling performance with some of the best costumes I've seen in a very long time.

Have you ever seen Marriage of Figaro? It's one of those operas that I always recommend to opera novices since it's a raunchy comedy with incredible music — it's the sort of opera everyone can fall in love with (well, anyone old enough for all the sexual plot lines).
If you're here in Chicago, the Marriage of Figaro is playing until October 24th and is well-worth a trip: