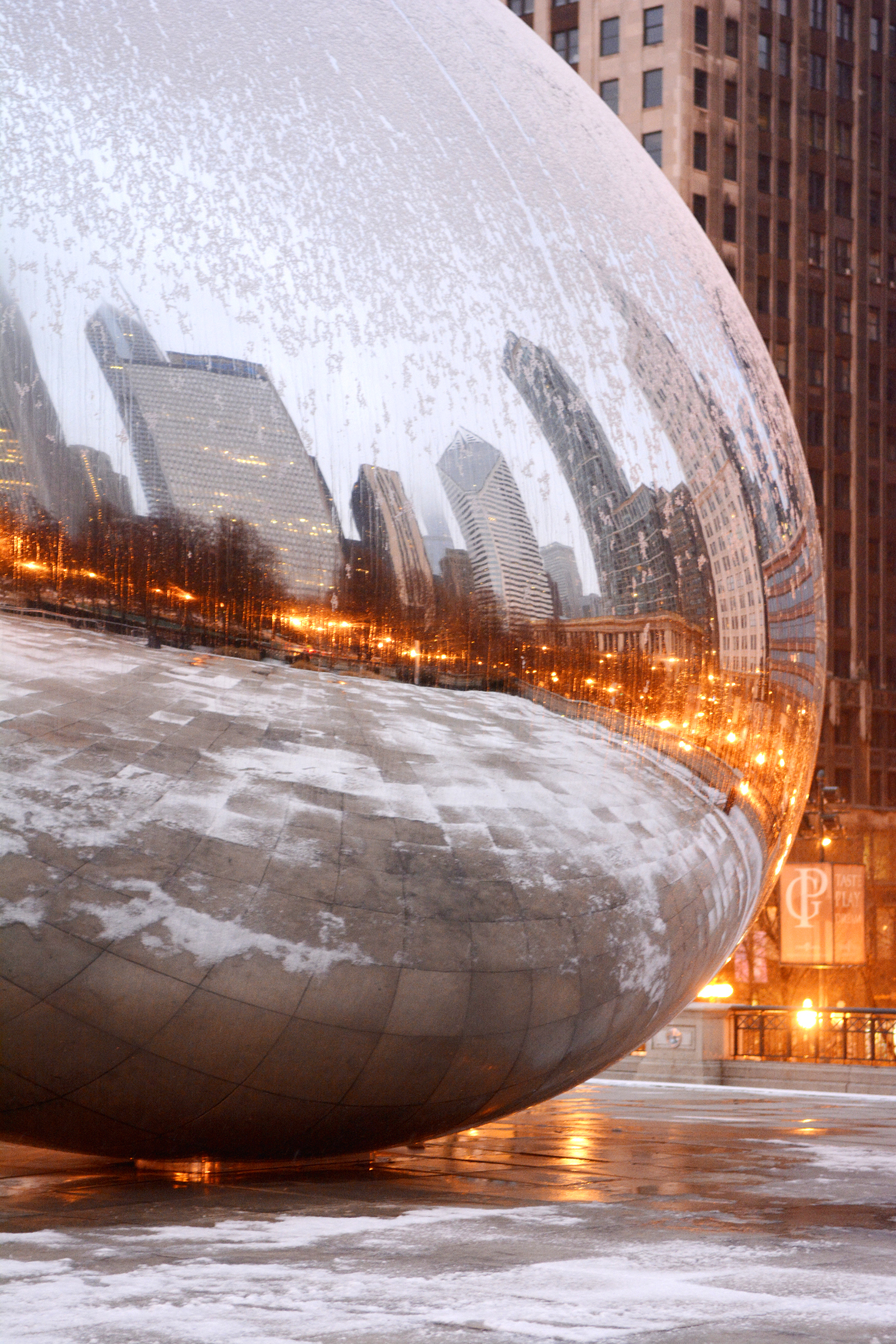 Chicago is a city full of surprises.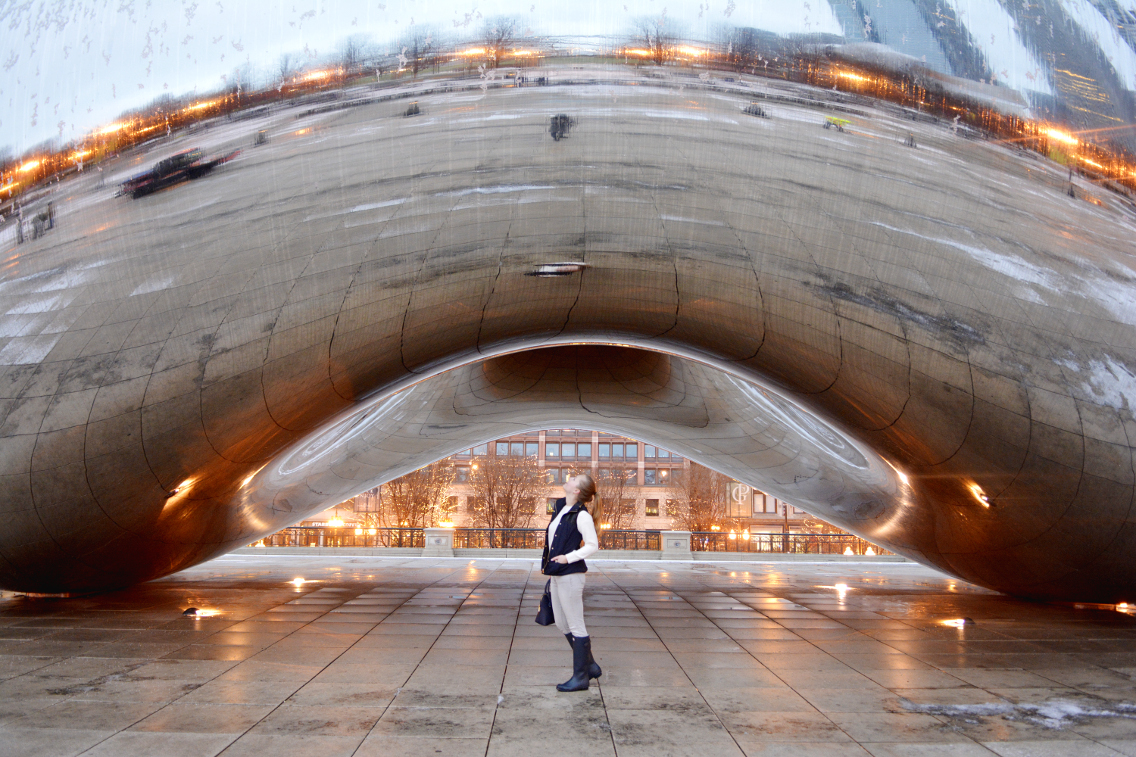 Often people visit without knowing what to expect and yet slowly and surely find themselves falling for the charms of the Windy City. As a native Chicagoan, I'm not surprised — our city is such a diverse and unique place that it really does have something for everyone.
I'm constantly discovering new and cool spaces in this city and am forever rewarded with novelty. Chicago never stops amazing me!
One of my favorite (and public!) spots here is the famous Cloud Gate (aka "The Bean"). In its short life (it was constructed between 2004 and 2006) it has quickly become an well-known icon and symbol for the city.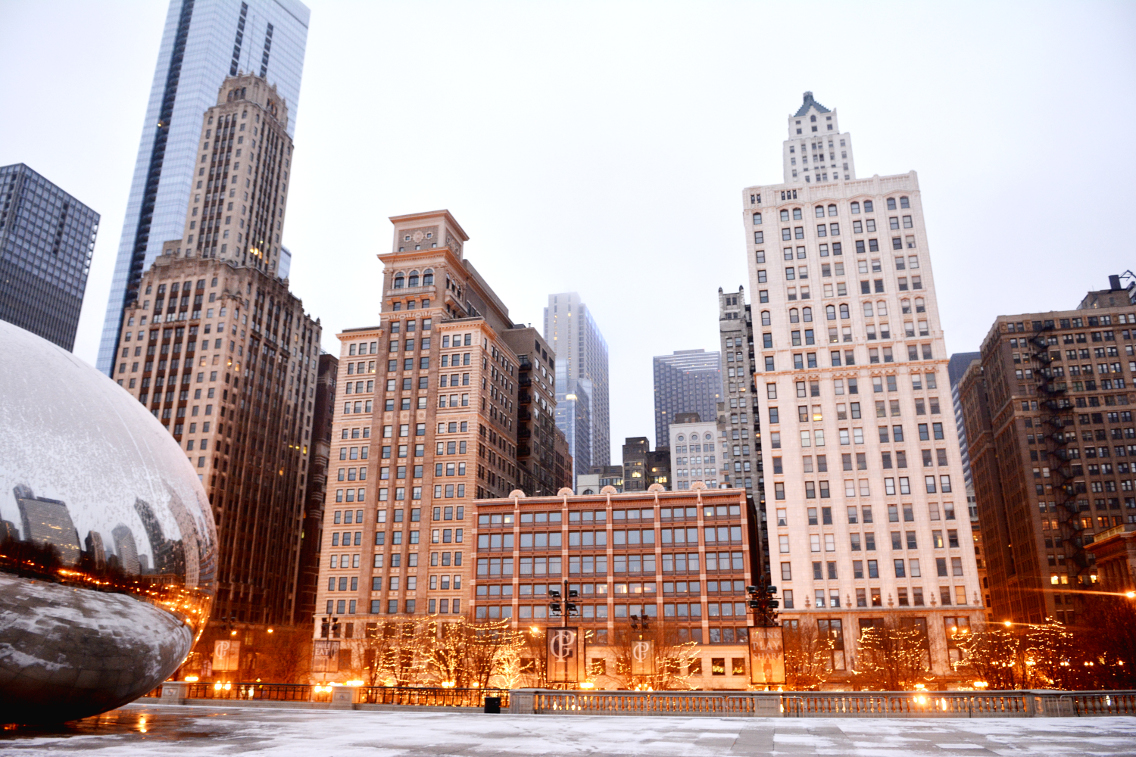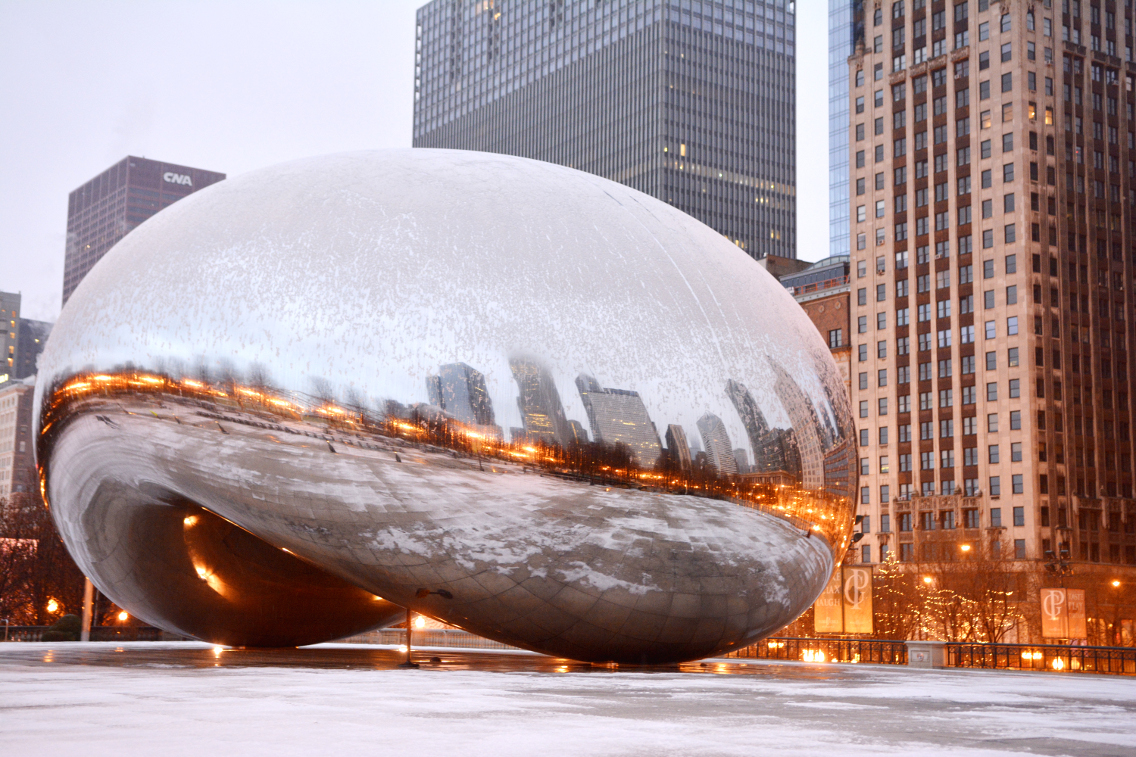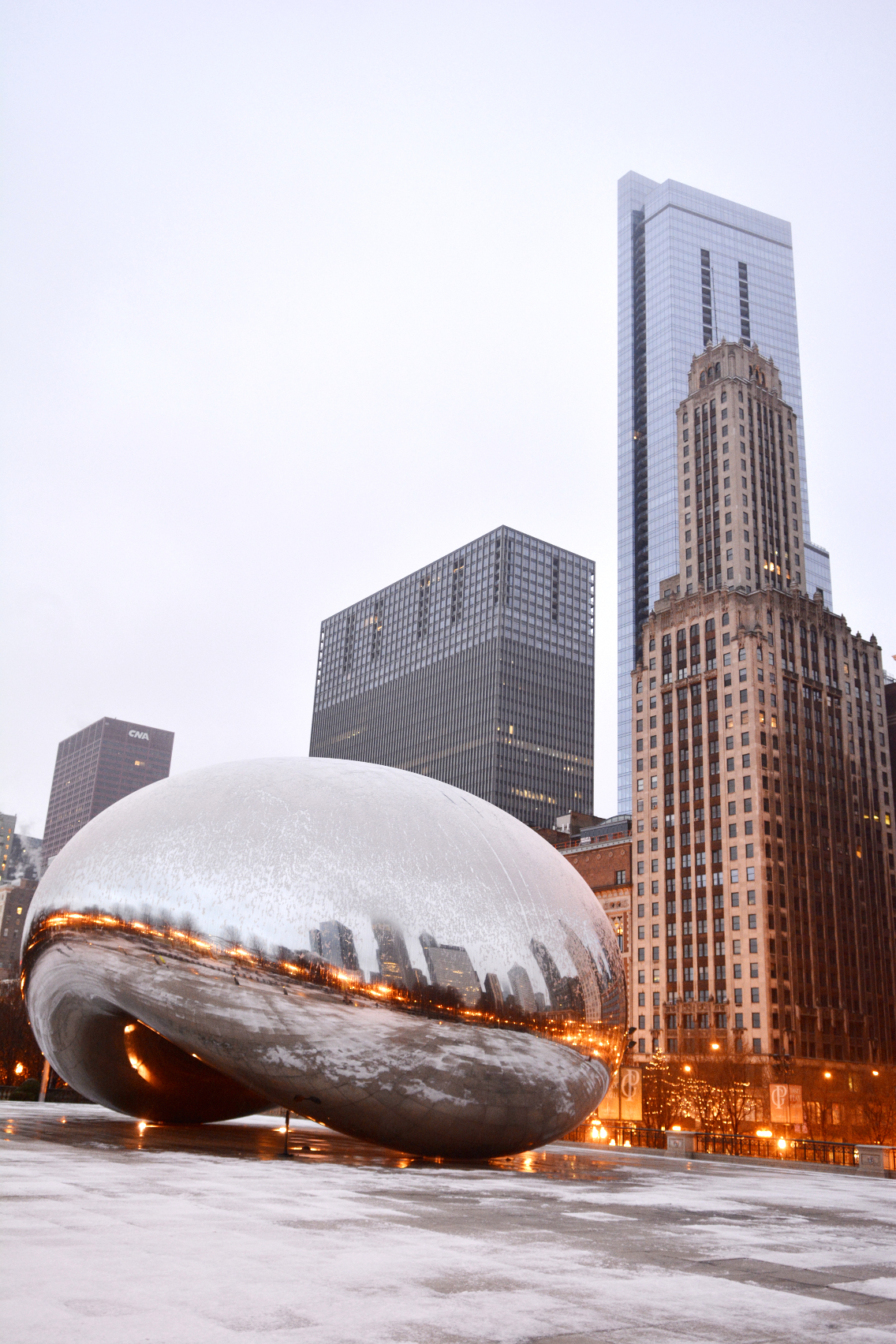 Early one morning, Soraya and I had the pleasure of having "The Bean" to ourselves and the experience was breath-taking!
Sometimes winter adventures really can be the most profound.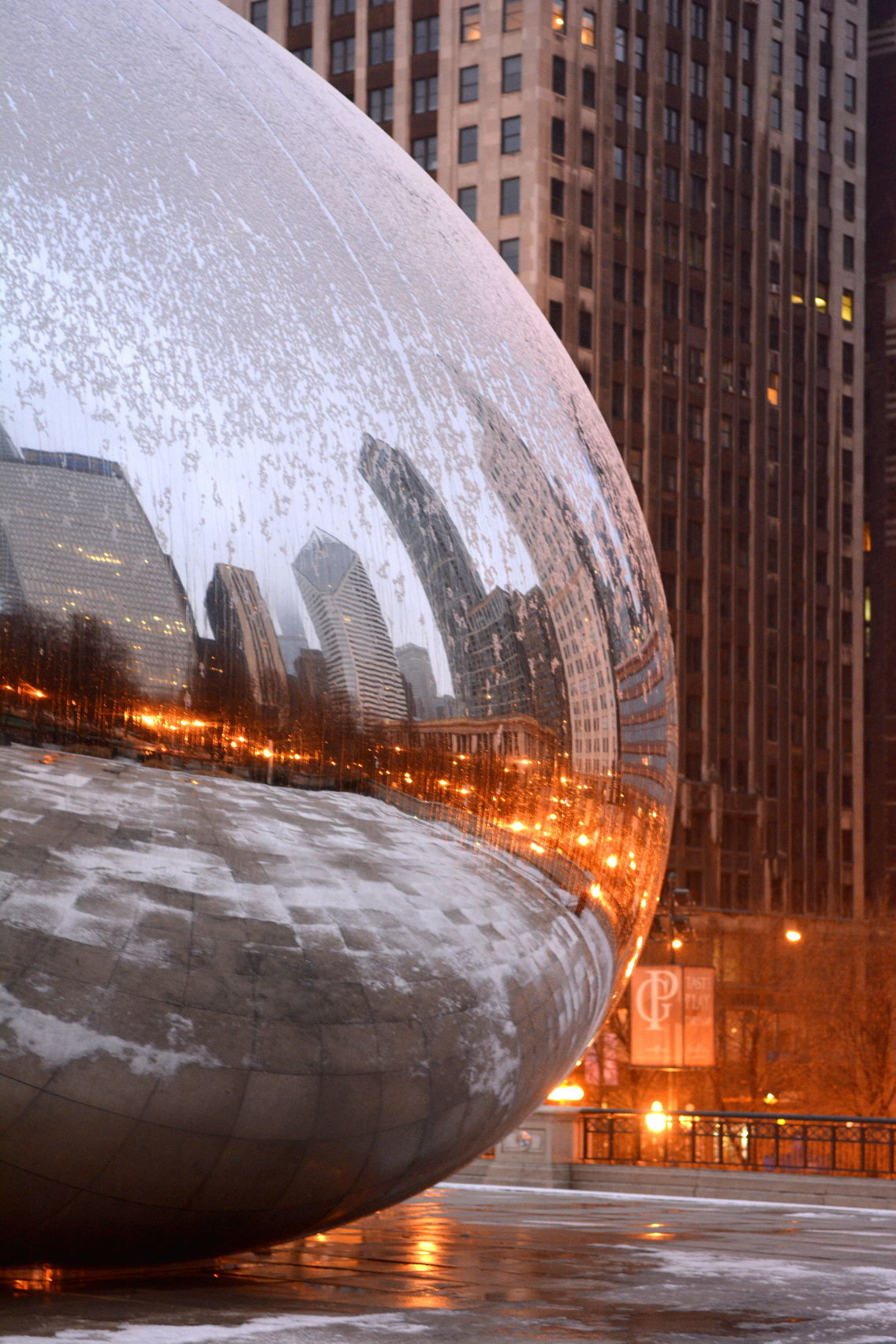 The design of the Cloud Gate was inspired by the way mercury beads up on a flat surface. You can't see any seams in the stainless steel reflection and the effect is MESMORIZING!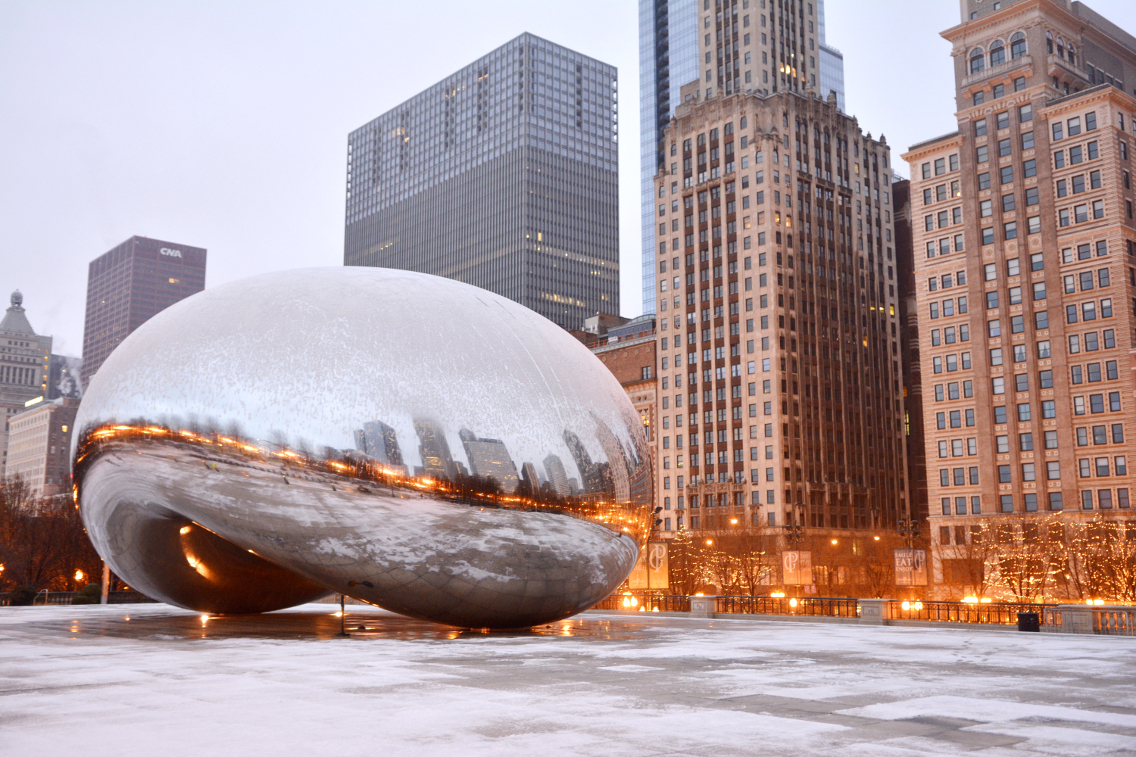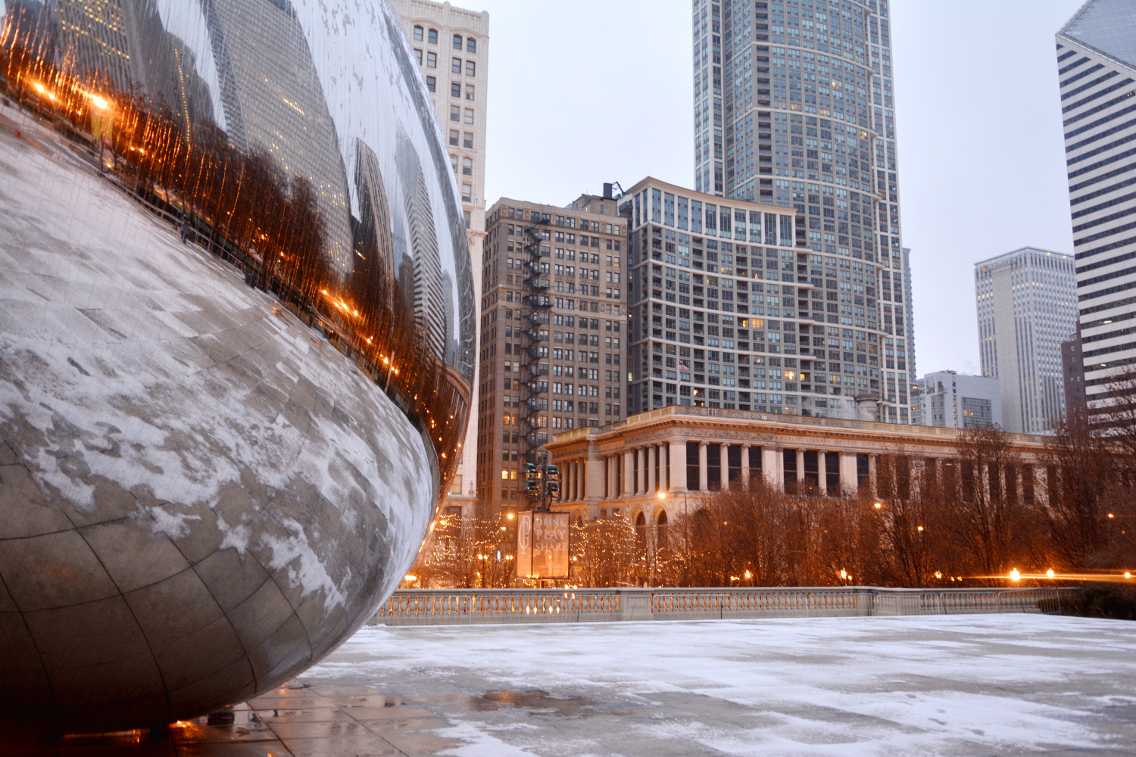 The skewed reflections give such a fresh and new perspective of the city I know so well. It just goes to show that even adventures in your hometown can lead to some very interesting experiences.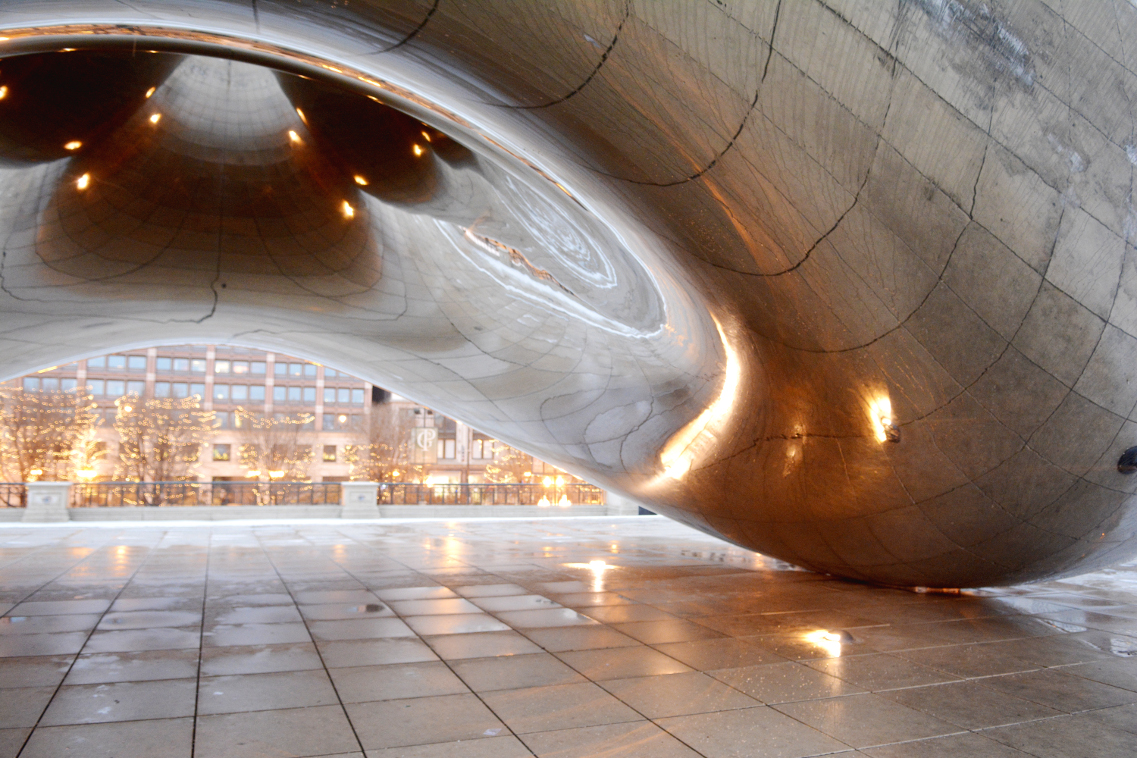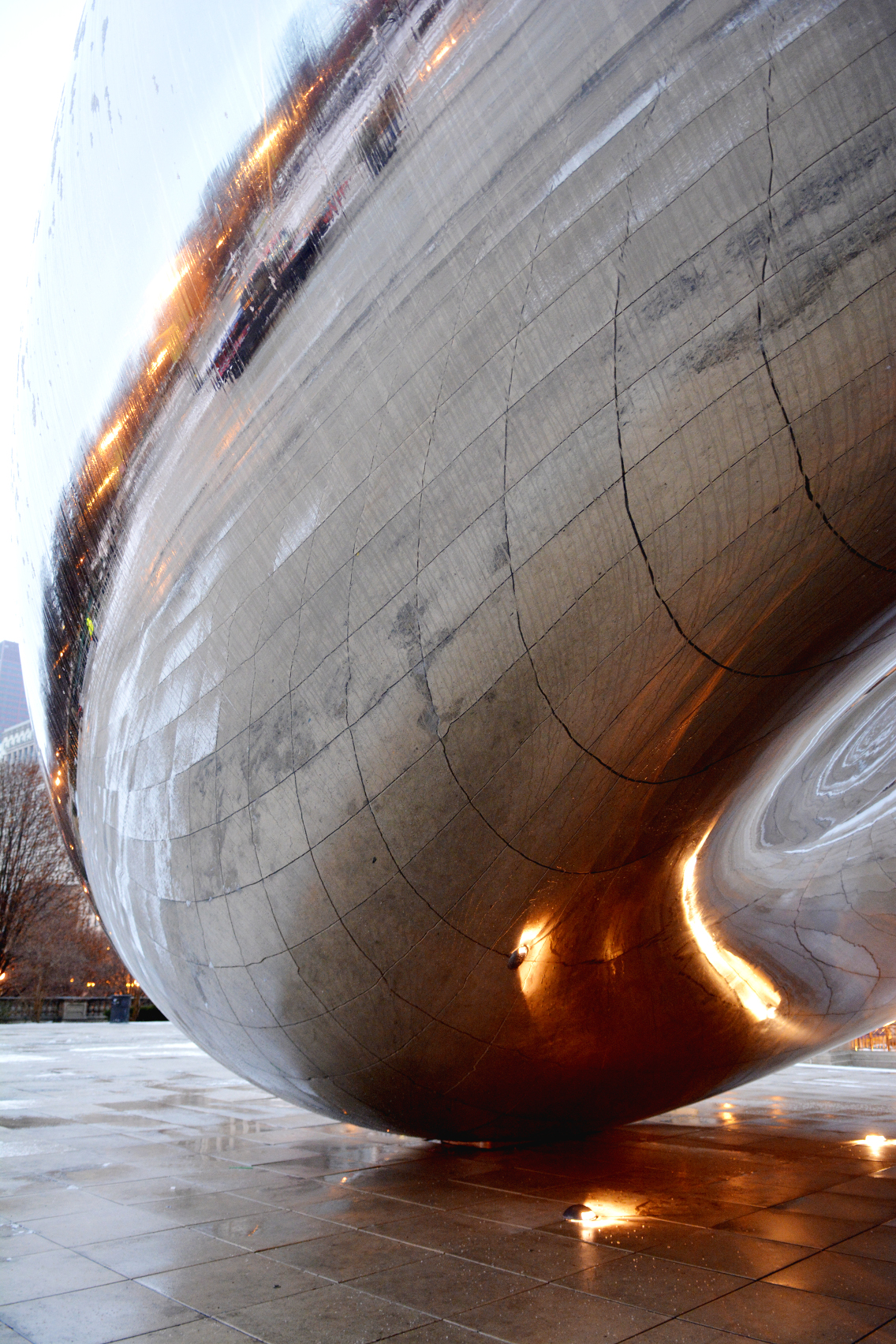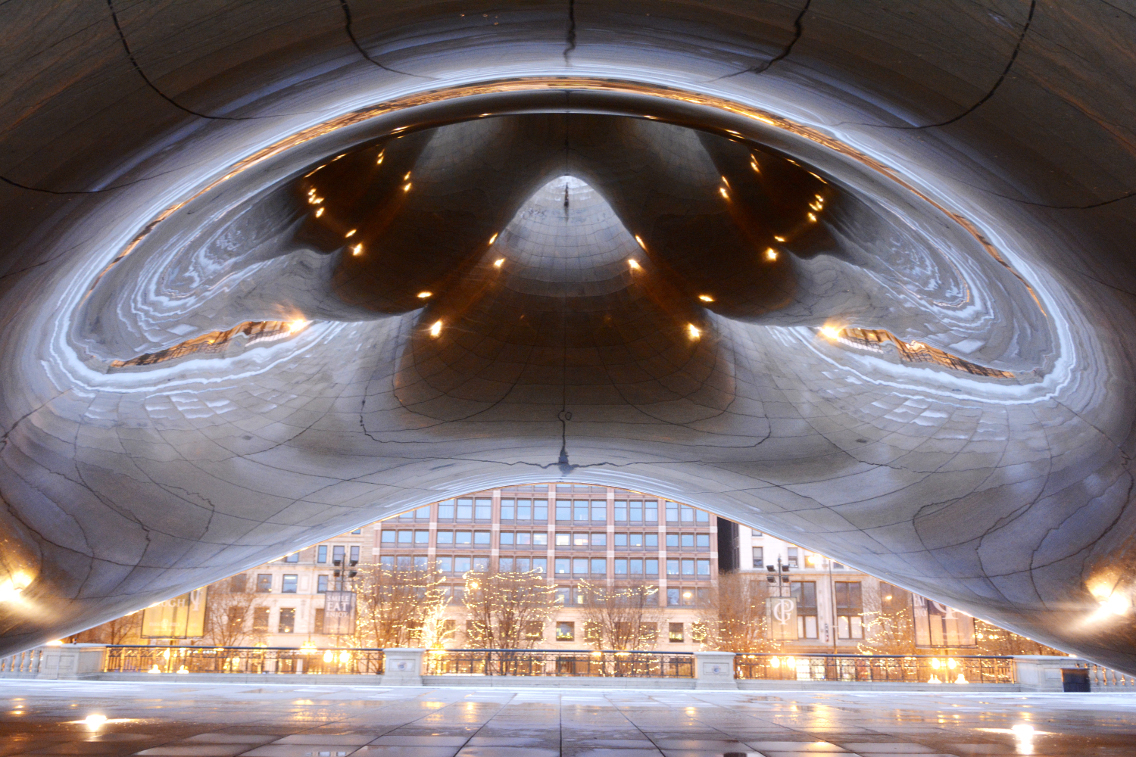 Being underneath the Gate is my favorite part!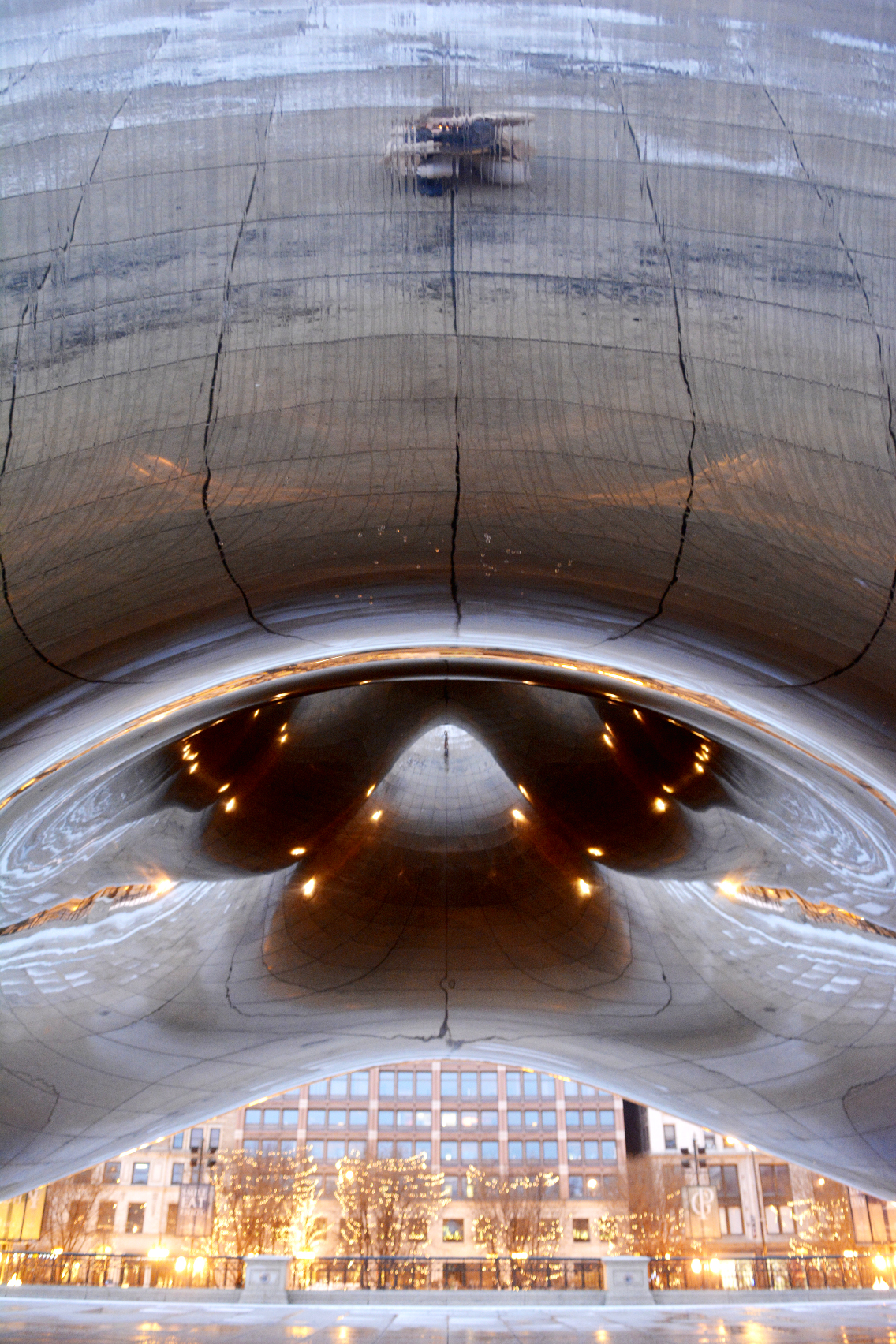 #Selfie (see me? Twice?)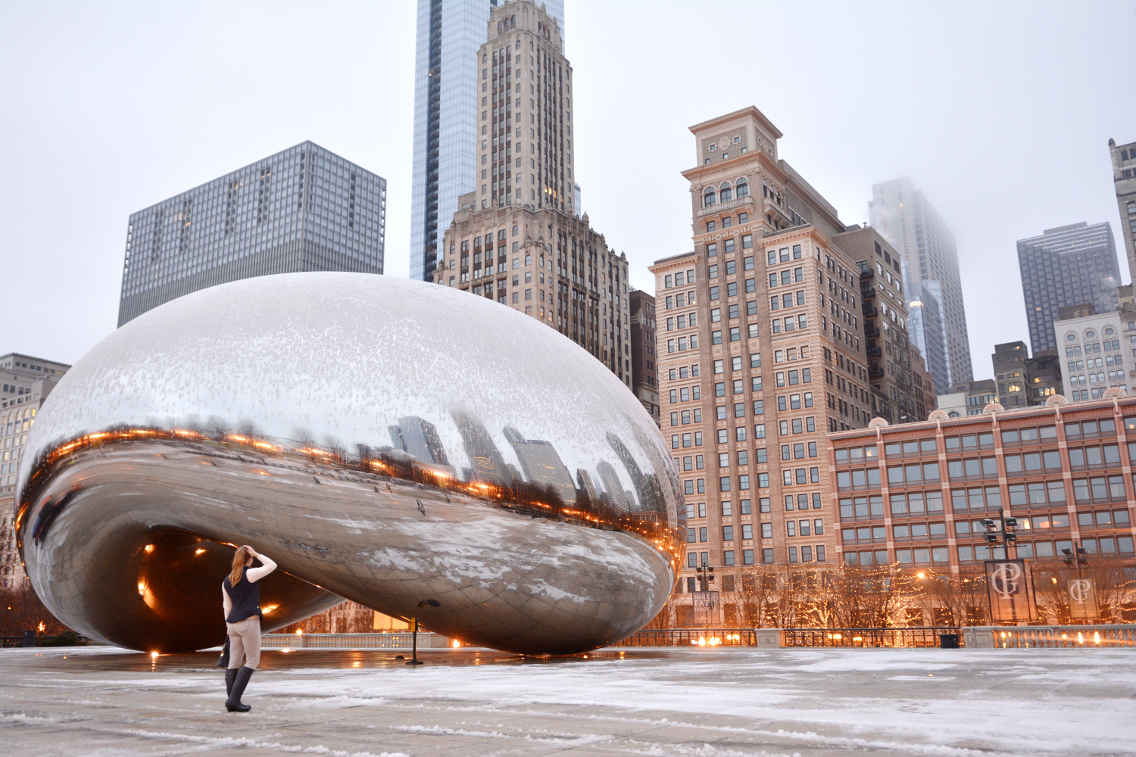 I couldn't believe we had The Bean ALL TO OURSELVES! Dedication and a willingness to wake-up long before a sane hour paid off big time that morning.
The early bird gets the worm (or in this case The Bean)!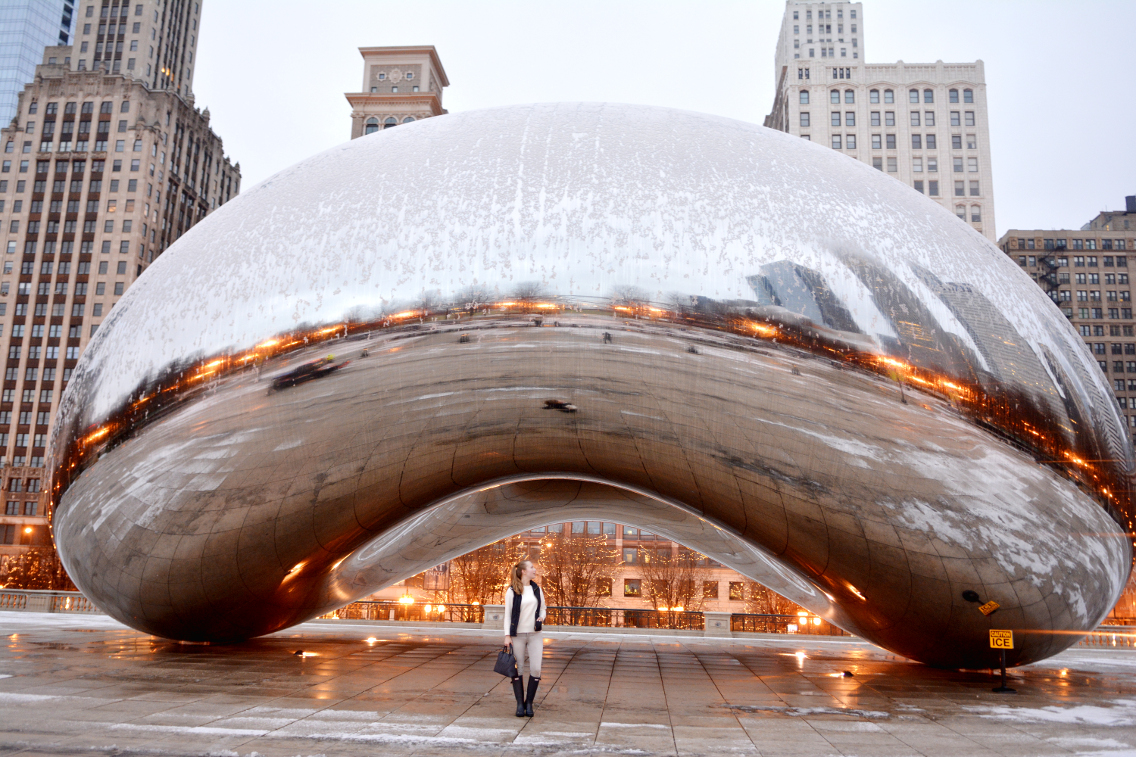 I always feel so small next to this sculpture!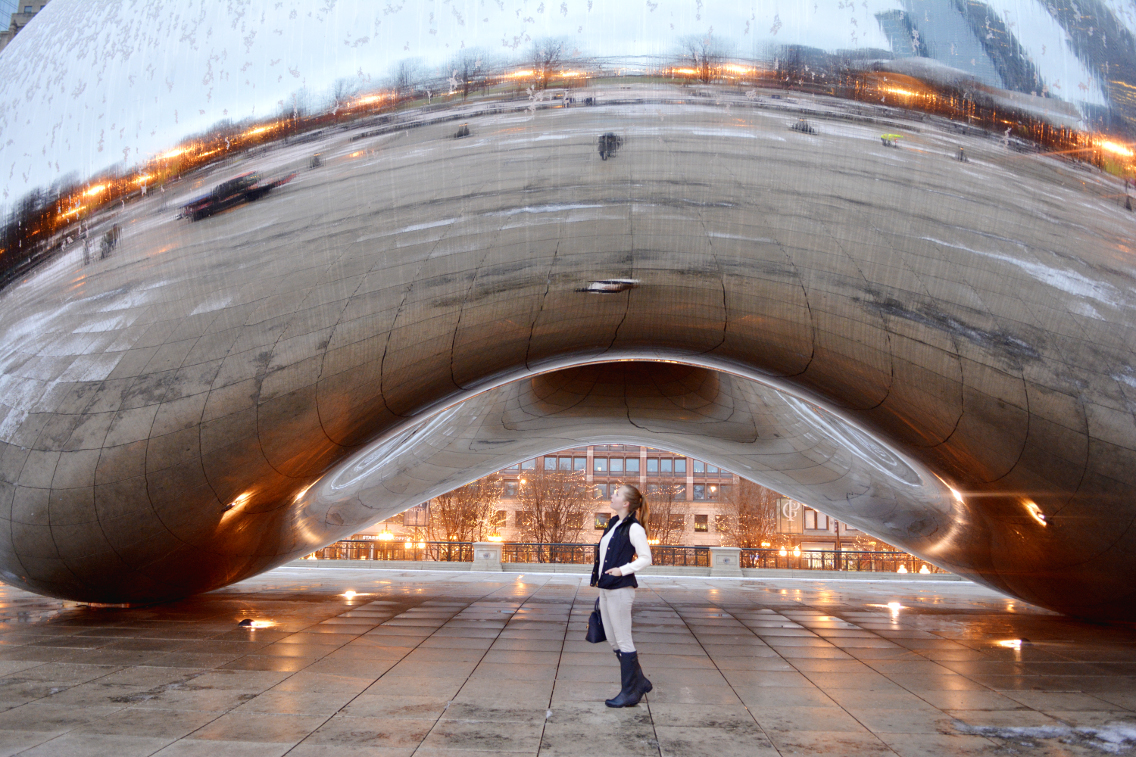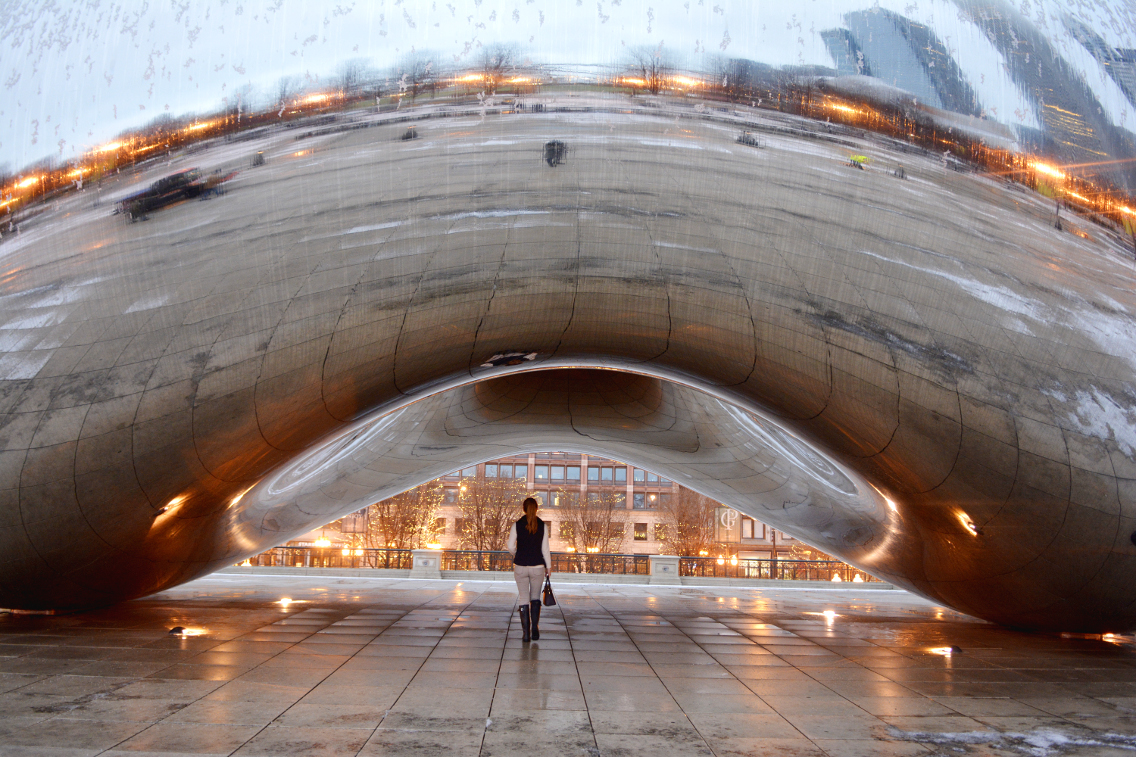 The reflection of the water on the damp ground made the most beautiful colors and patterns in the bean. It was magical watching my own reflection pass through the world reflected. I felt like Alice in some glowing, enchanted Wonderland.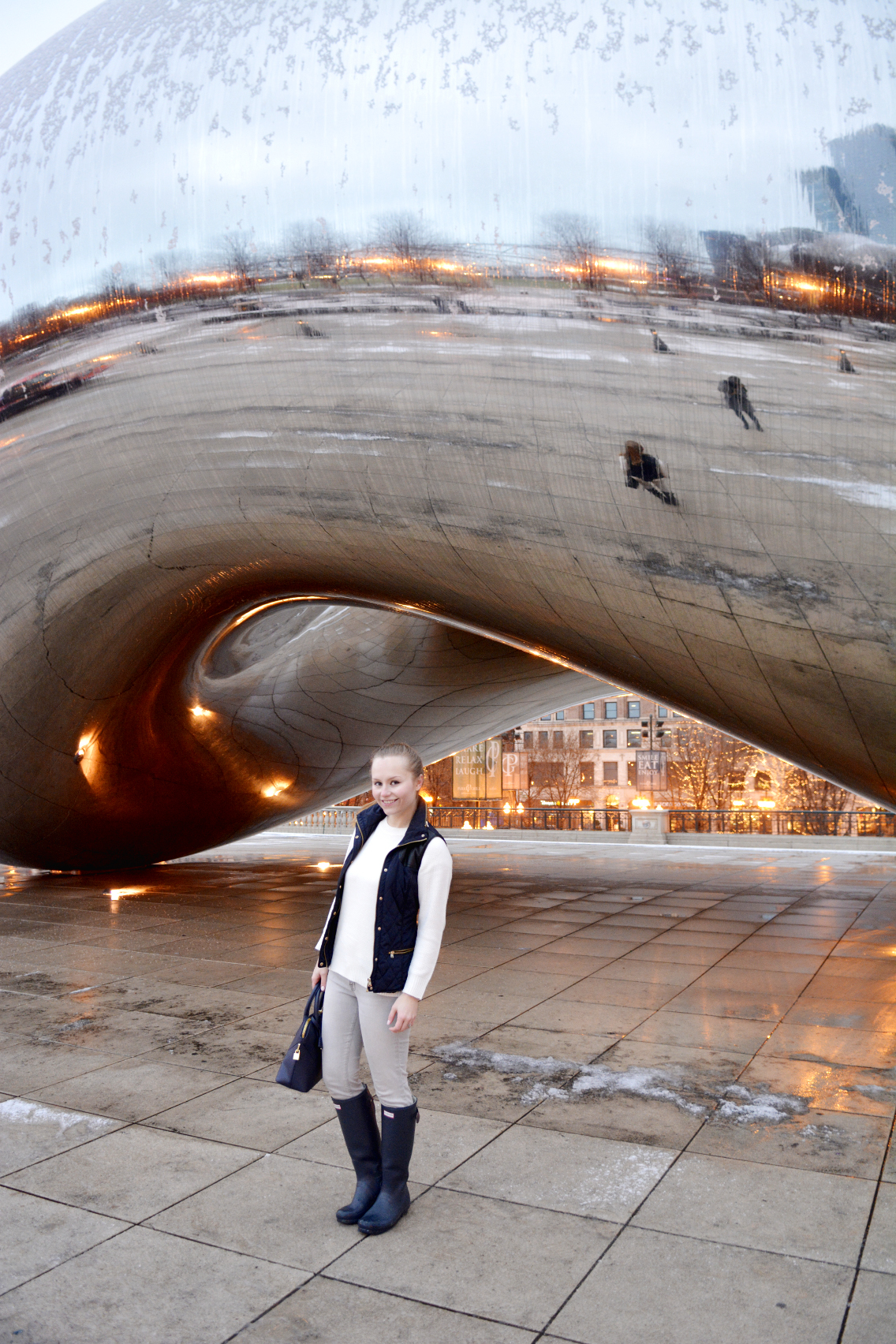 Vest – Zara Quilted in Navy (VERY SIMILAR here)
Sweater – Forever 21 'Waffle Knit' Crew Neck in Cream (here)
Jeans – J Brand '835' in Gray (similar here)
Boots – Hunter Adjustable in Navy (here)
Bag – Zara City in Navy (new season version in Black Croc here)
Many thanks to Soraya for snapping the photos of me at the Gate and for such a memorable winter adventure while she was visiting from the UAE!