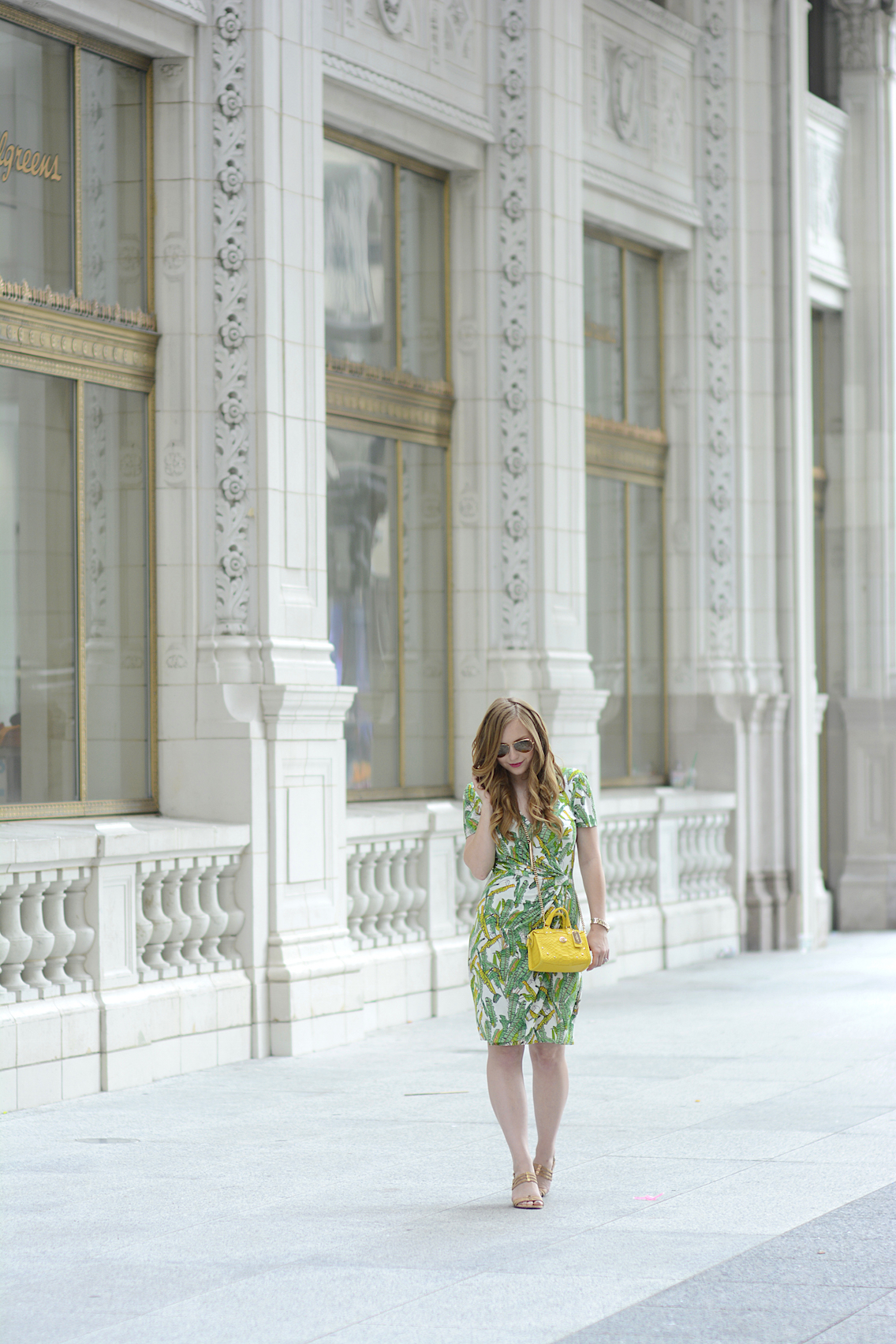 "It is the nature of the strong heart, that like the palm tree it strives ever upwards when it is most burdened."
— Philip Sidney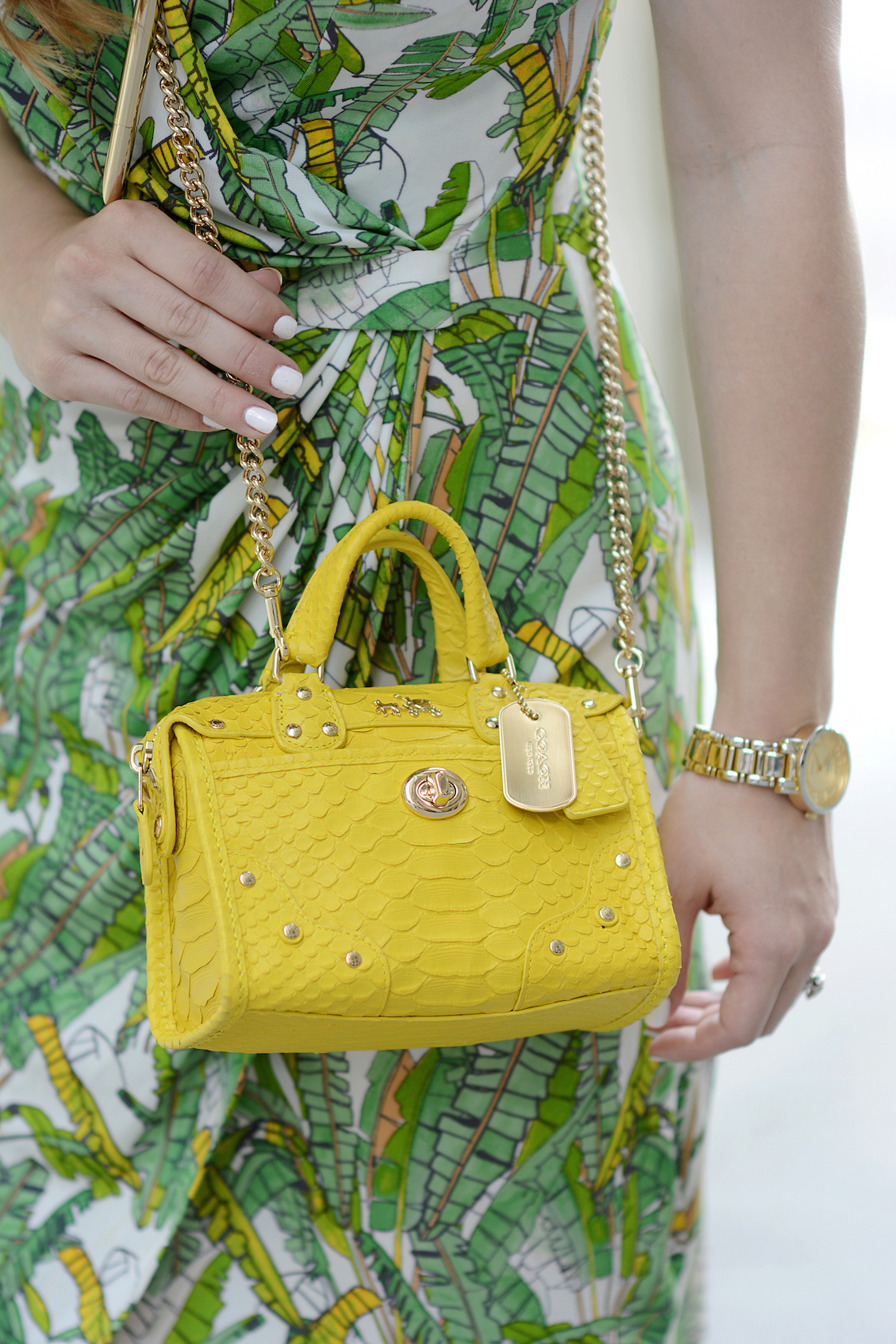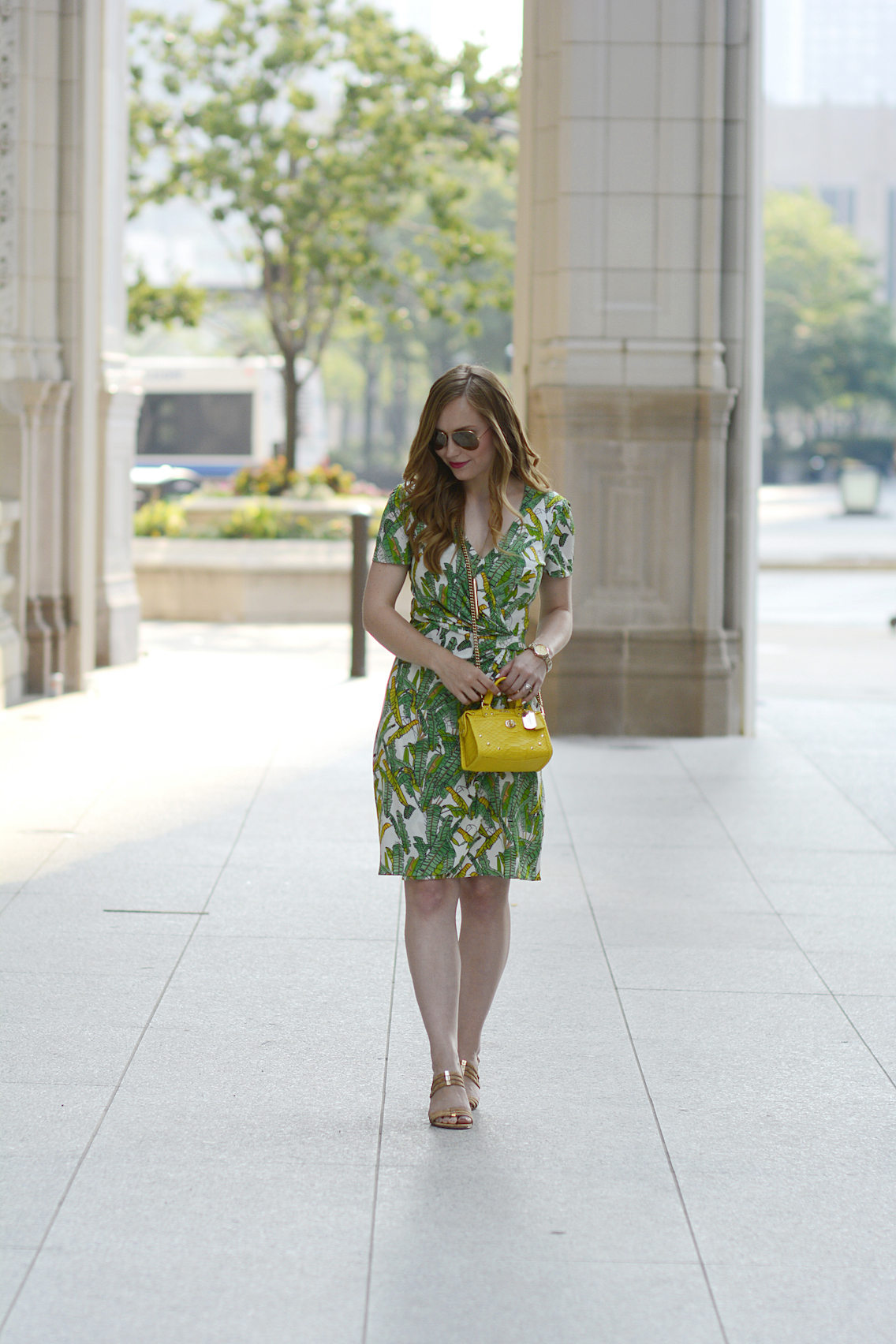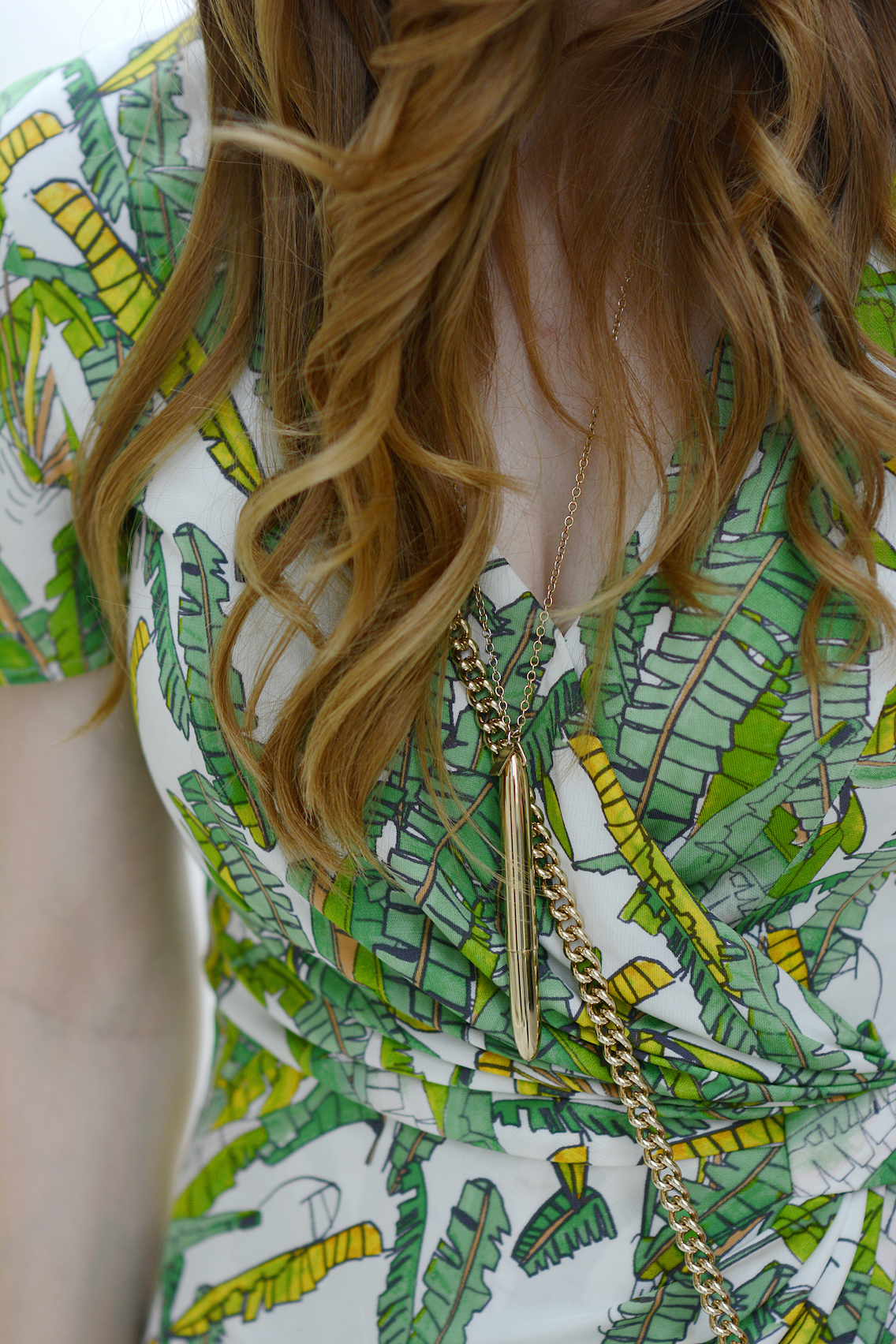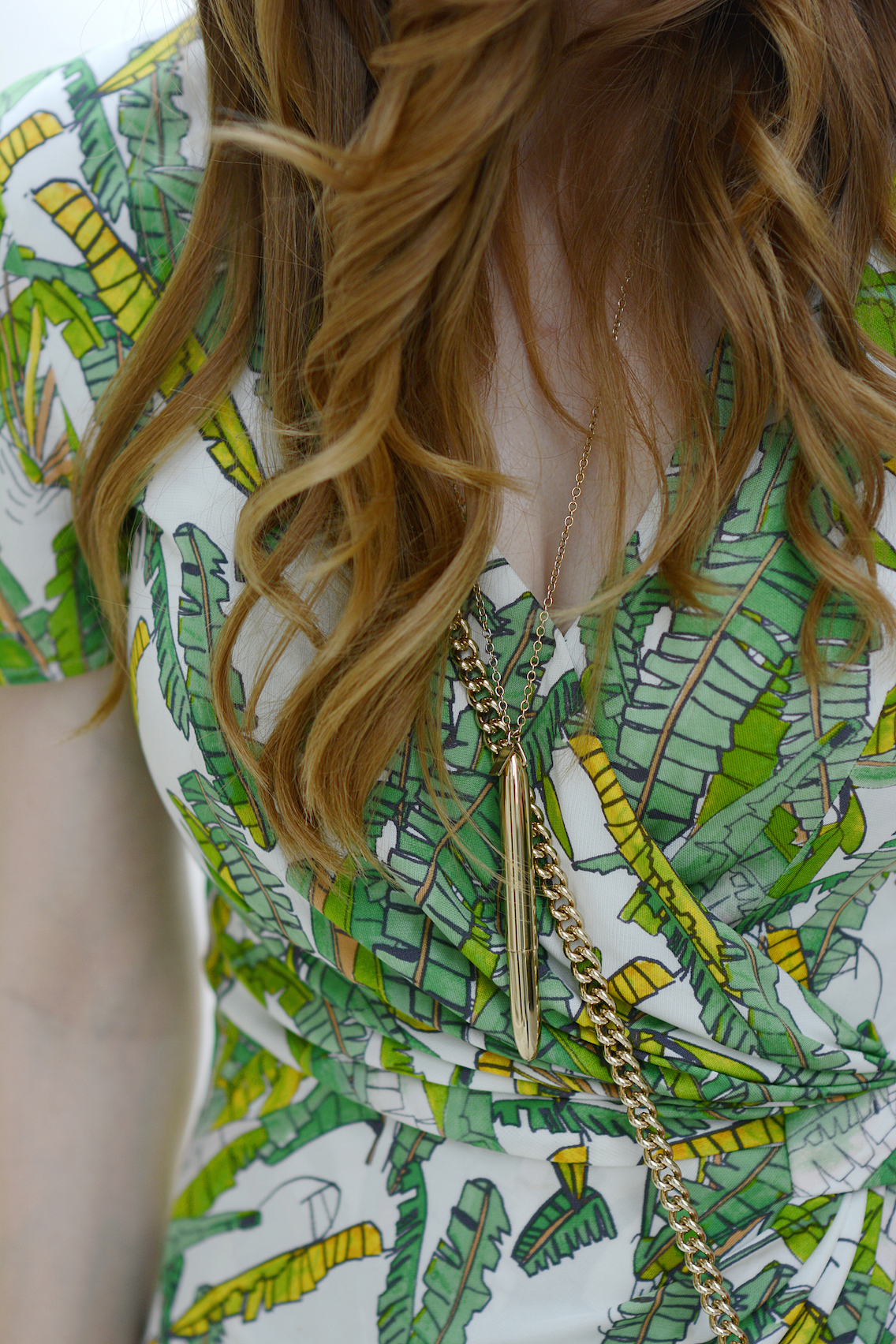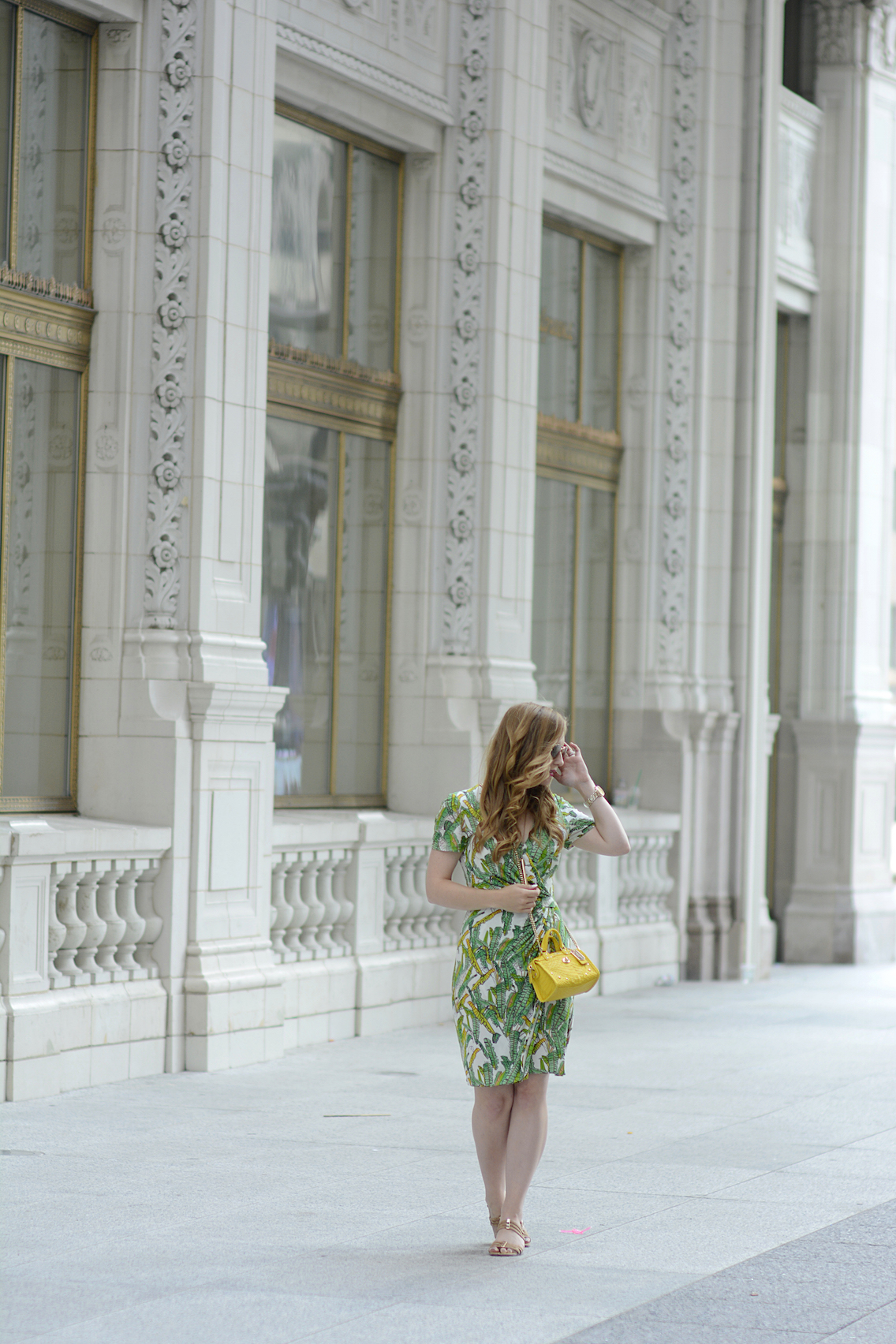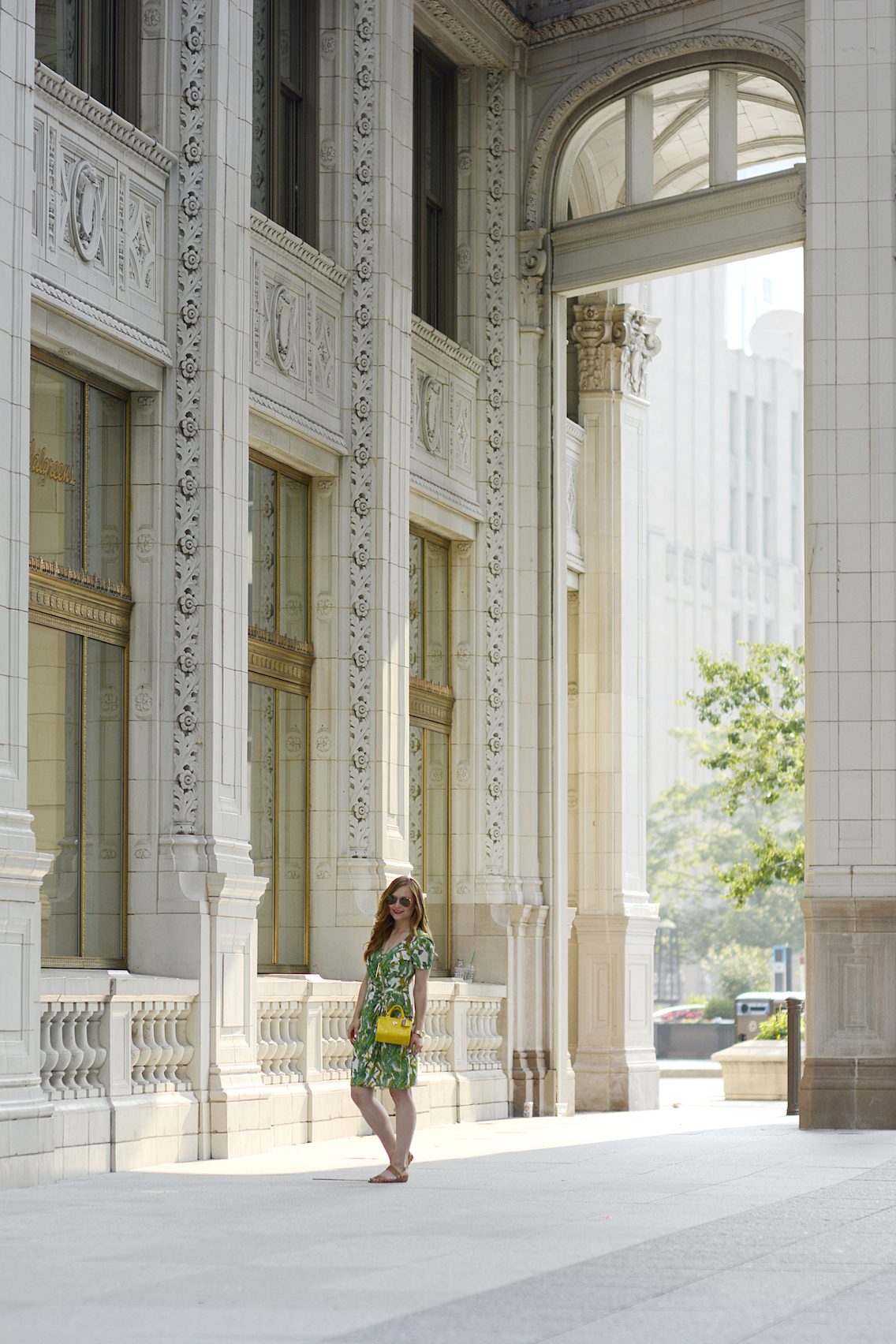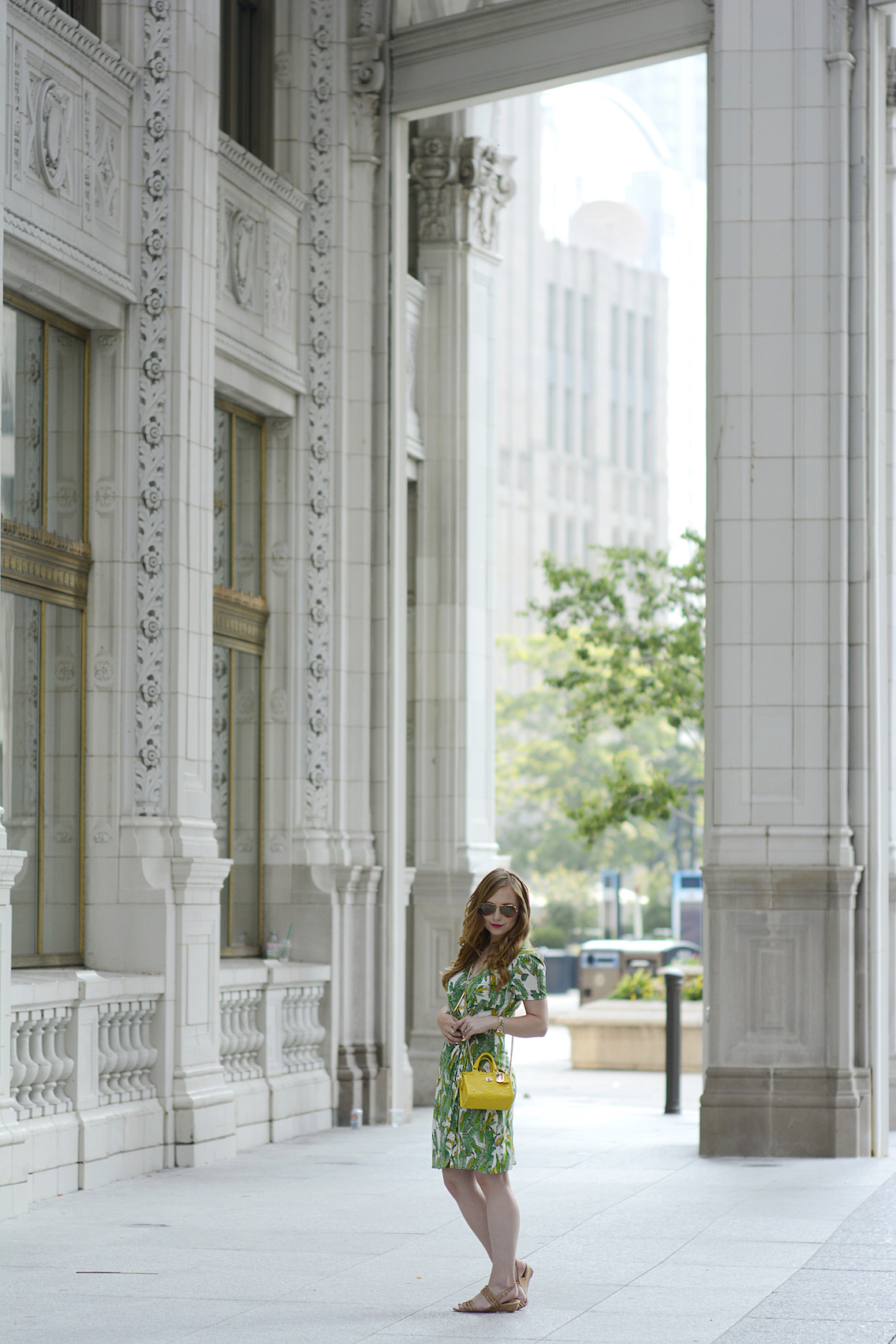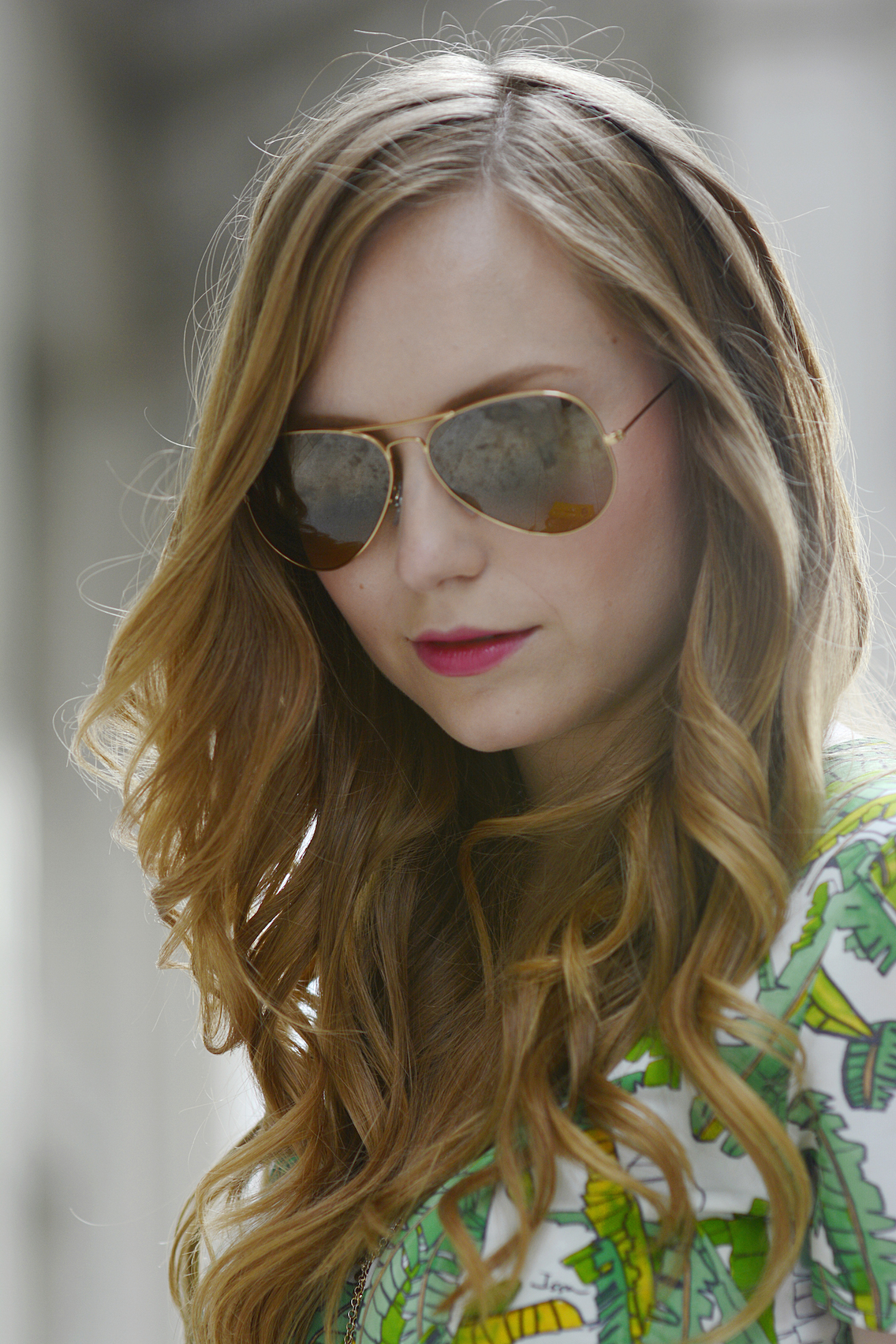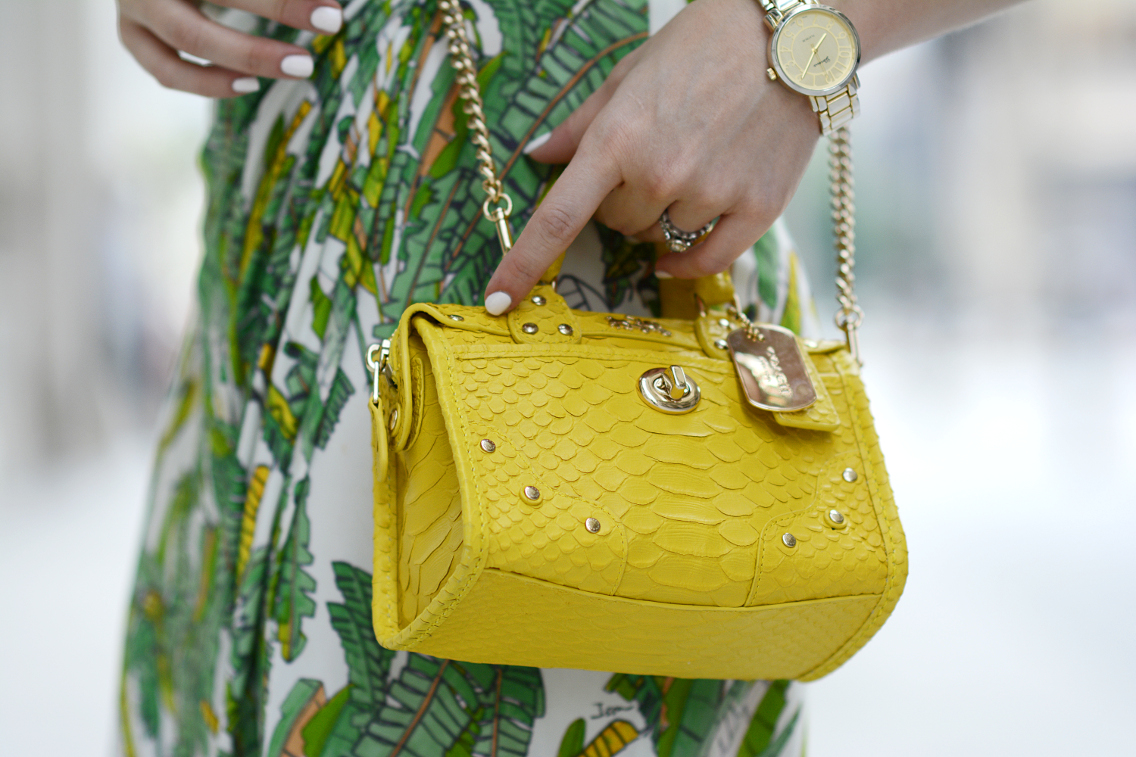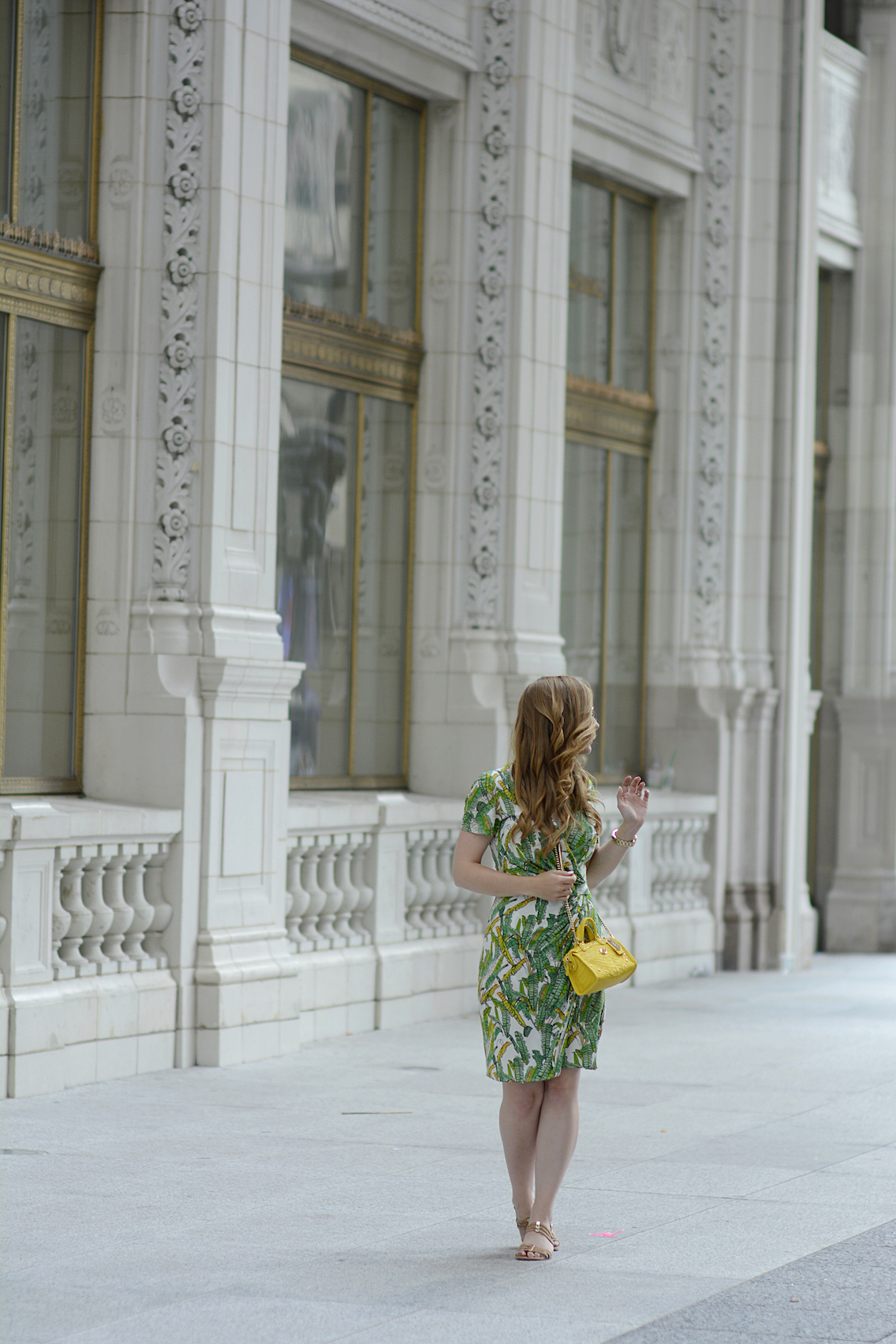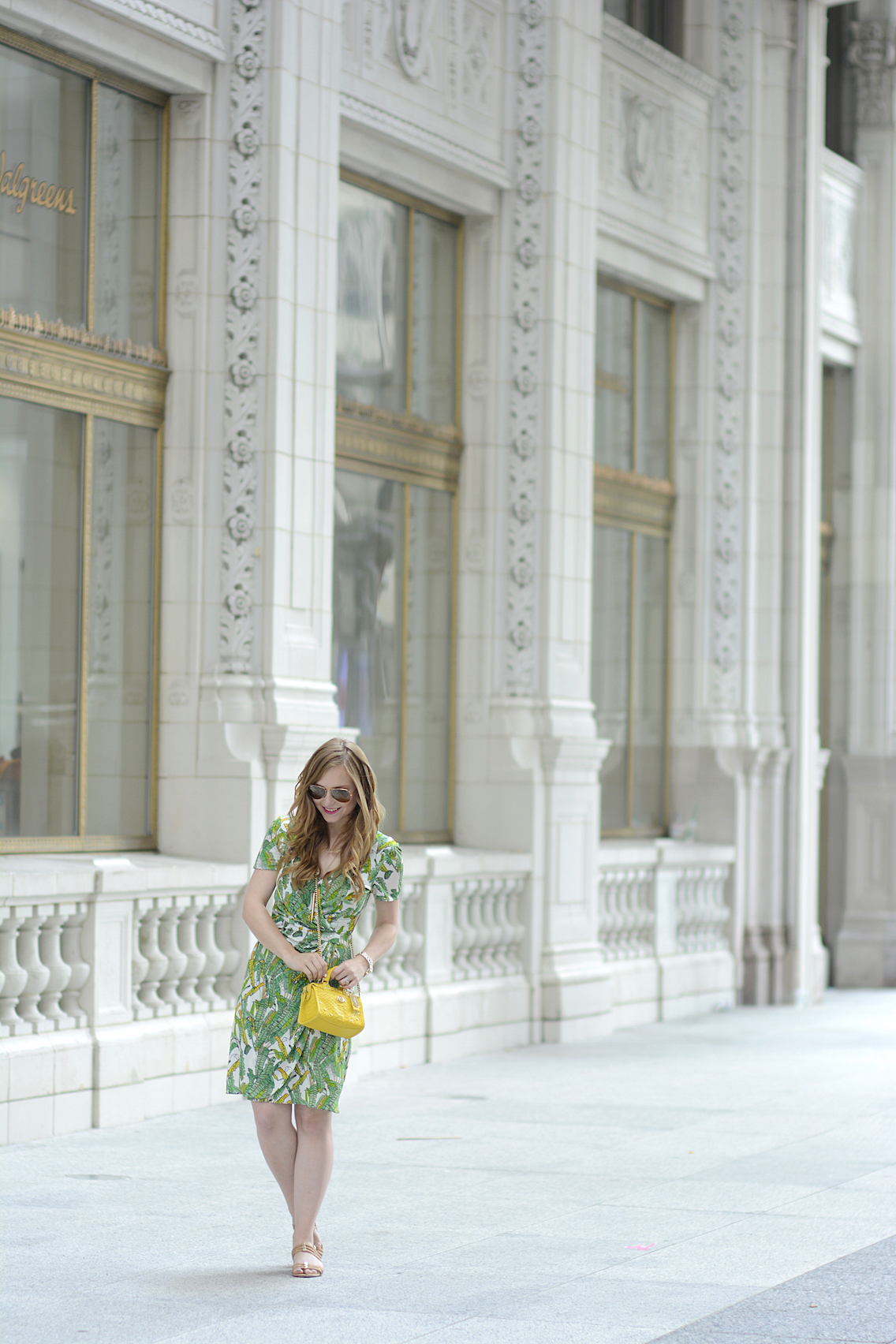 SHOP THE LOOK:
Dress – Issa London || Bag – c/o Coach 'Rhyder 18 Satchel' || Sandals – Stuart Weitzman 'Playful' || Sunglasses – Ray-Ban || Necklace – Kate Spade 'Pen' (similar) || Watch – Lulu's (similar) || Lips – YSL 'Volupté' Tint-in-Oil No. 7 'Crush Me Orange' || Nails – CND VinylLux in 'Cream Puff'
Photos by gorgeous blogger Anna
To say summer this year has been weird weather-wise would be a serious understatement.
It's felt more like April and March than June and July.
I haven't worn a bathing suit once because of the cold. Our entire camping trip to Wisconsin last month was rainy and freezing. Sunny days are few and far between (though we've thankfully had more sun these past two weeks than in the entire month of June).
So lately all I can do is dream of flying off to some tropical vista and actually seeing a real palm tree, instead of just wearing a palm print, however fabulous it may be. Hubby and I both work constantly (ahh, the marvelous life of freelancing), so leaving to go on a vacation — at least one longer than a weekend — feels like a far-off dream.
For now, I'm going to wear my palm print dress with pride, sip as many daiquiris as I can and hope that eventually summer finds its sunny way to the Second City.
At least it isn't Chiberia still, right?