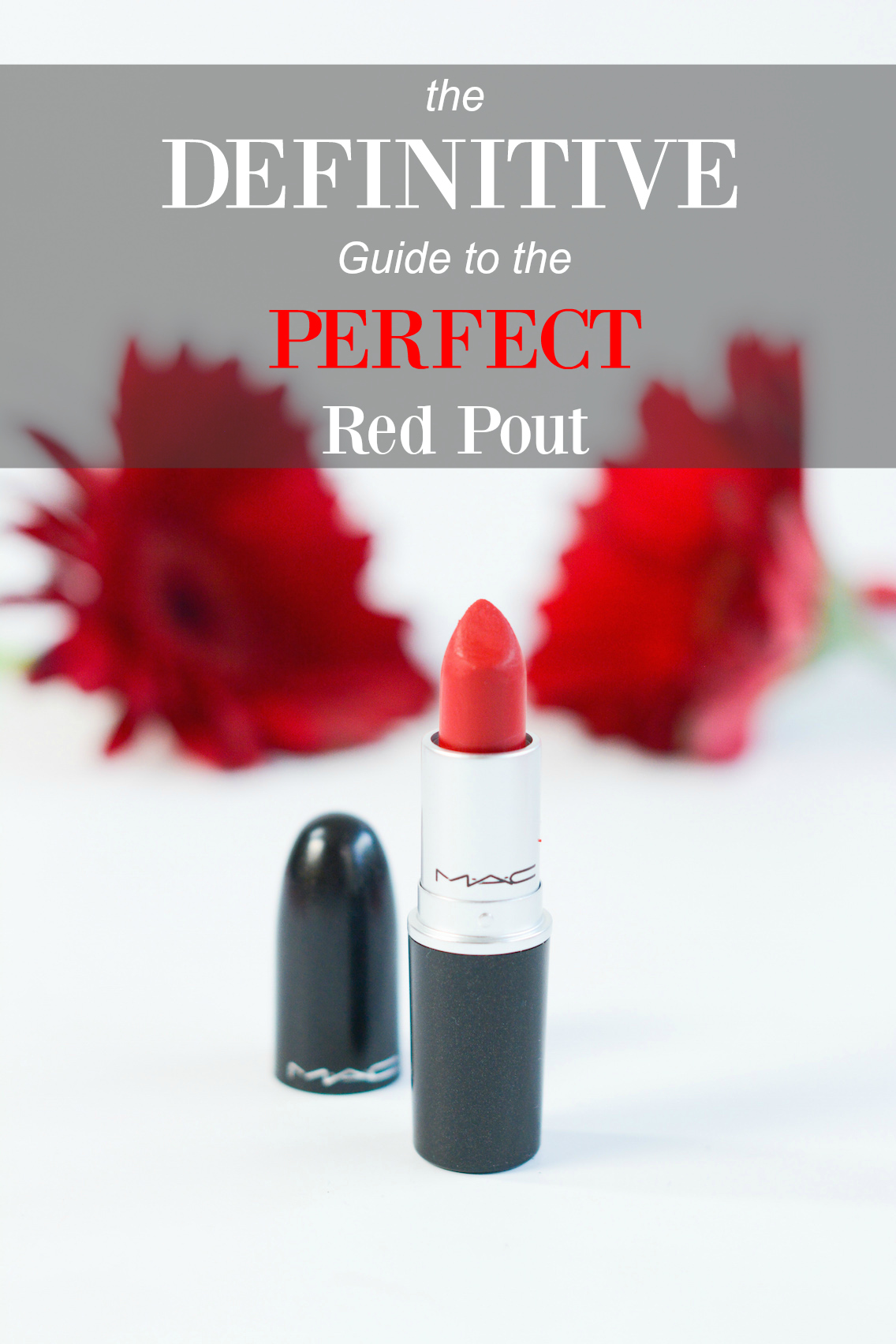 Bold.
Mysterious.
Feminine.
The perfect red pout is as timeless as it gets, infusing fierce passion, energy, and vibrancy into every woman's life — a champion of everyday excitement.
Yup… it's true: I'm a firm believer in the power of the red lip.
[bctt tweet="There's something so remarkably entrancing about the classic rouge pout."] It instantly sensualizes, instantly elevates, instantly engages. It's ageless. Trendless. AND it just so happens to be the perfect complement to just about any Valentine's Day look!
But getting it right can be tricky, especially for a #ProudtobePale gal like me. So it feels like the perfect time of year to share…
The Definitive Guide to the Perfect Red Pout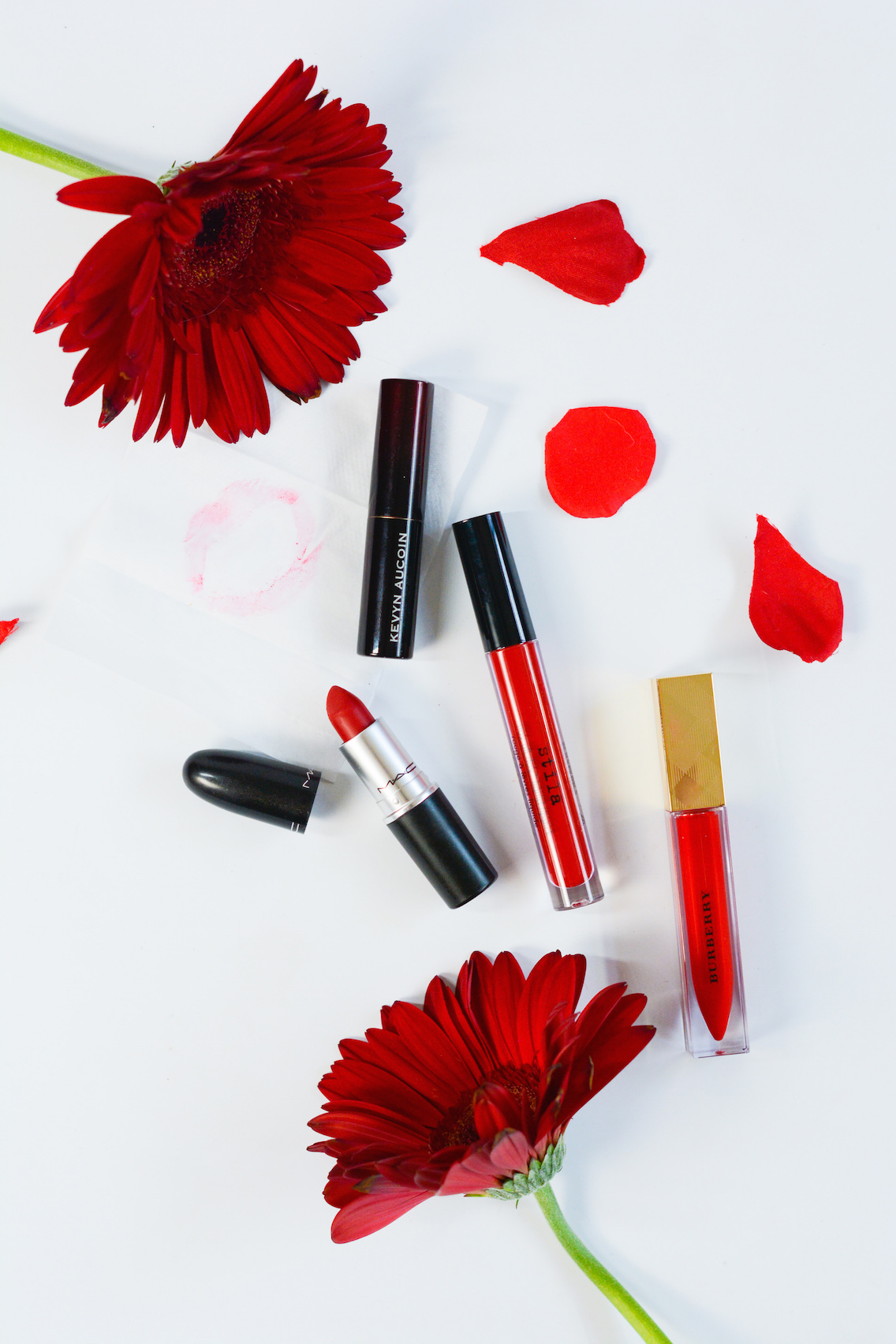 This simple guide covers gloss, matte, and 'stay all day' formulas — the three formulas I rely on the most to take me just about anywhere. I chose to share four colors that have stood the test of time to become the reliable tubes I grab over and over again for that POW pout.
So what are we waiting for? Let's dive in!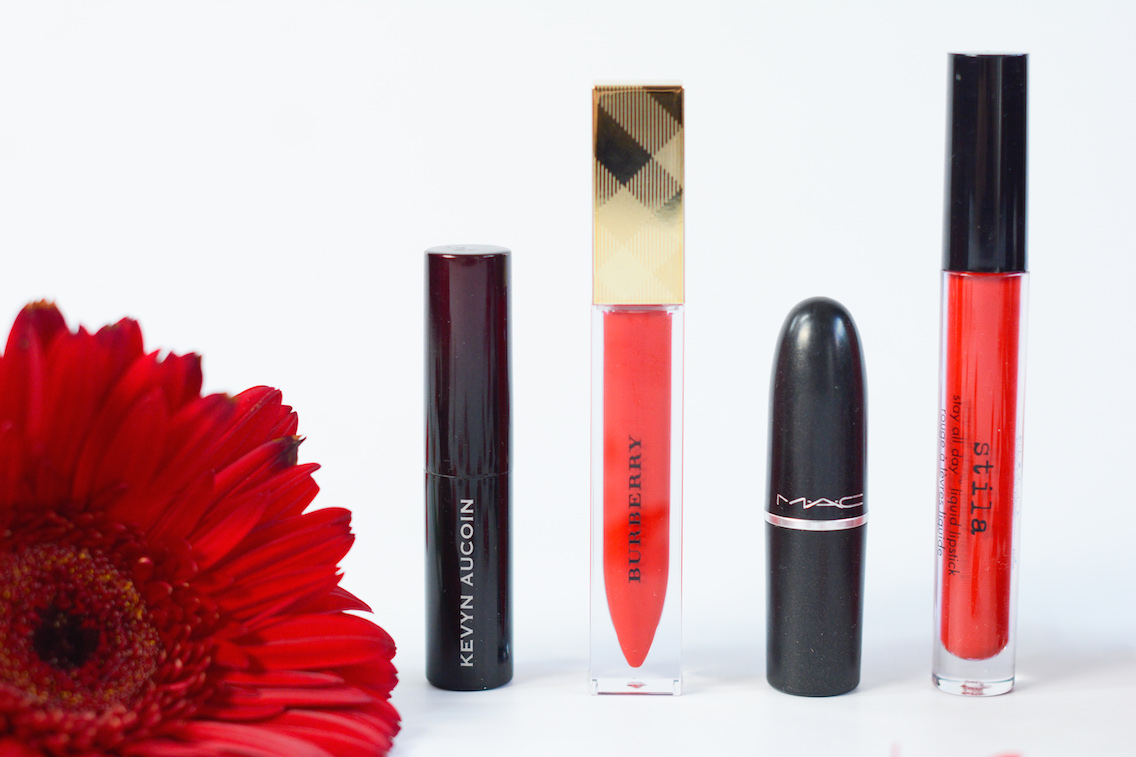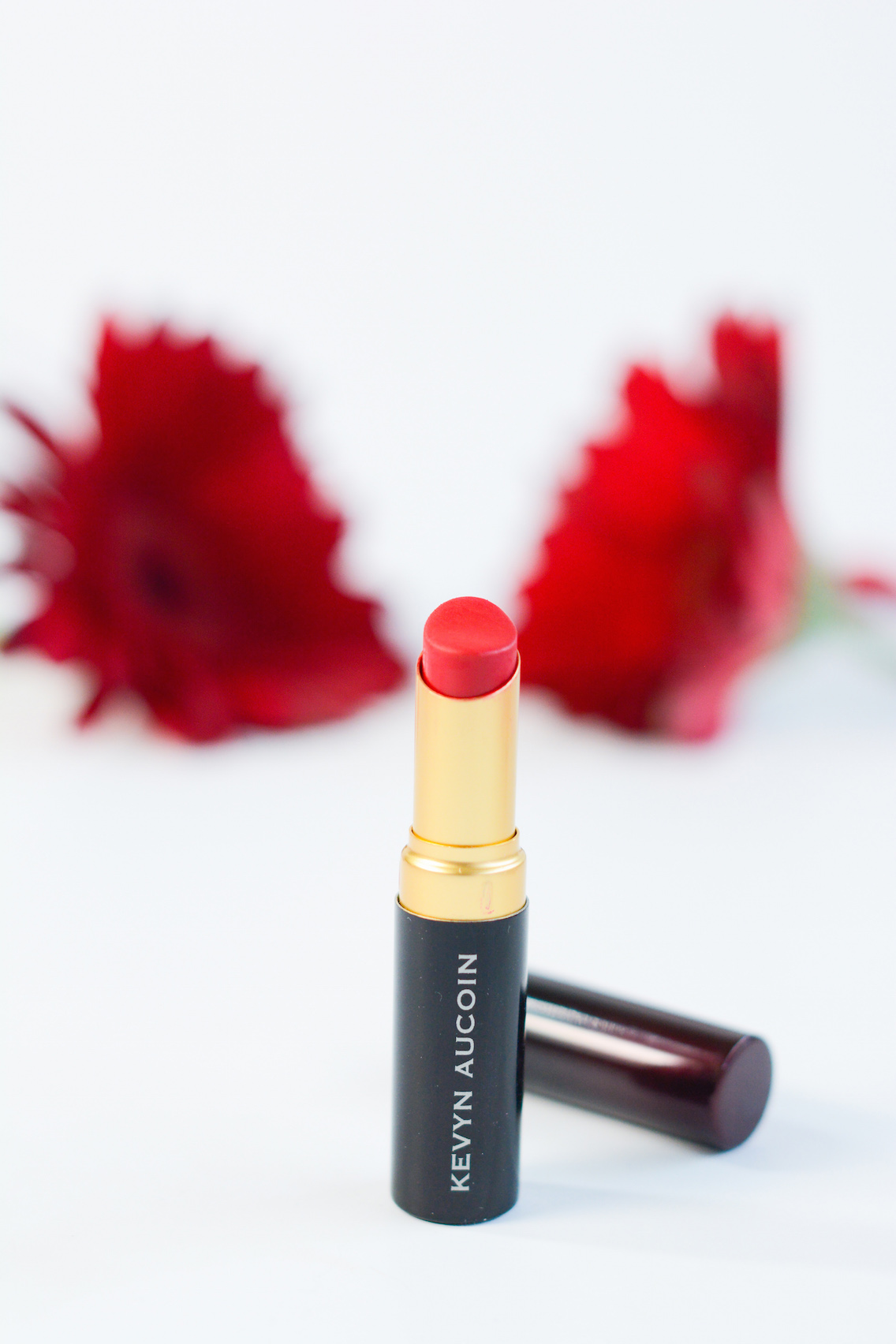 Kevyn Aucoin "The Matte" Lip Color in 'Eternal'
Of all the red lipsticks I own, this one is by far the most sentimental. I wore this on my wedding day in 2013 after beauty-expert Emma at Arch Apothecary finally convinced me to brave a tube of red. Until this shade I never thought a pale girl like me could wear red lipstick without looking garish or even, gasp, like a clown ready for a show.
This formula has proven me wrong more times than I can count!
A slight berry pink finish and extra creamy, this formula dries down to a beautiful matte that lasts forever. I wore it for 13 hours on my wedding day without managing to smear it on my dress or reapply more than once. And it's a stunning hue for Valentine's Day (I even reunited it last year with my bright red wedding pumps).
If you're looking for a dependable formula and a tube that lasts forever, Kevyn Aucoin's Eternal will undoubtedly become a new favorite.
ON ME: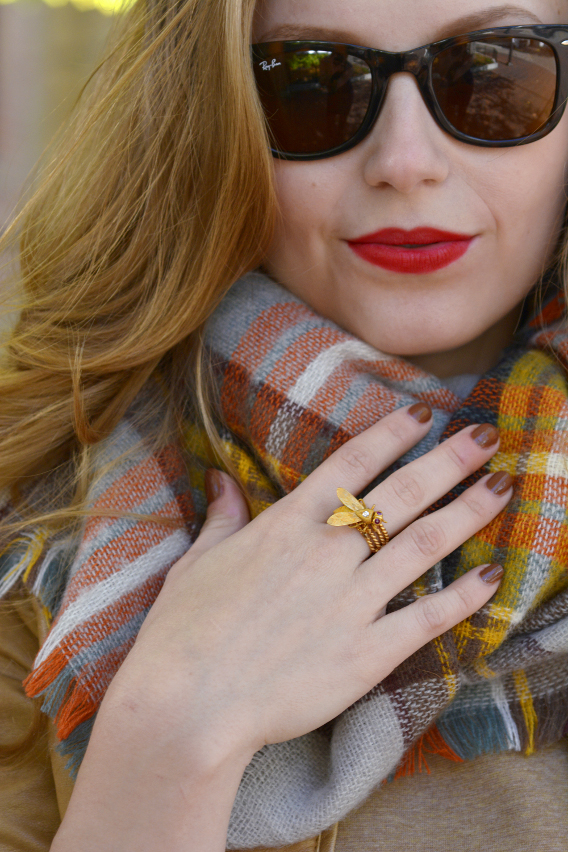 Original Post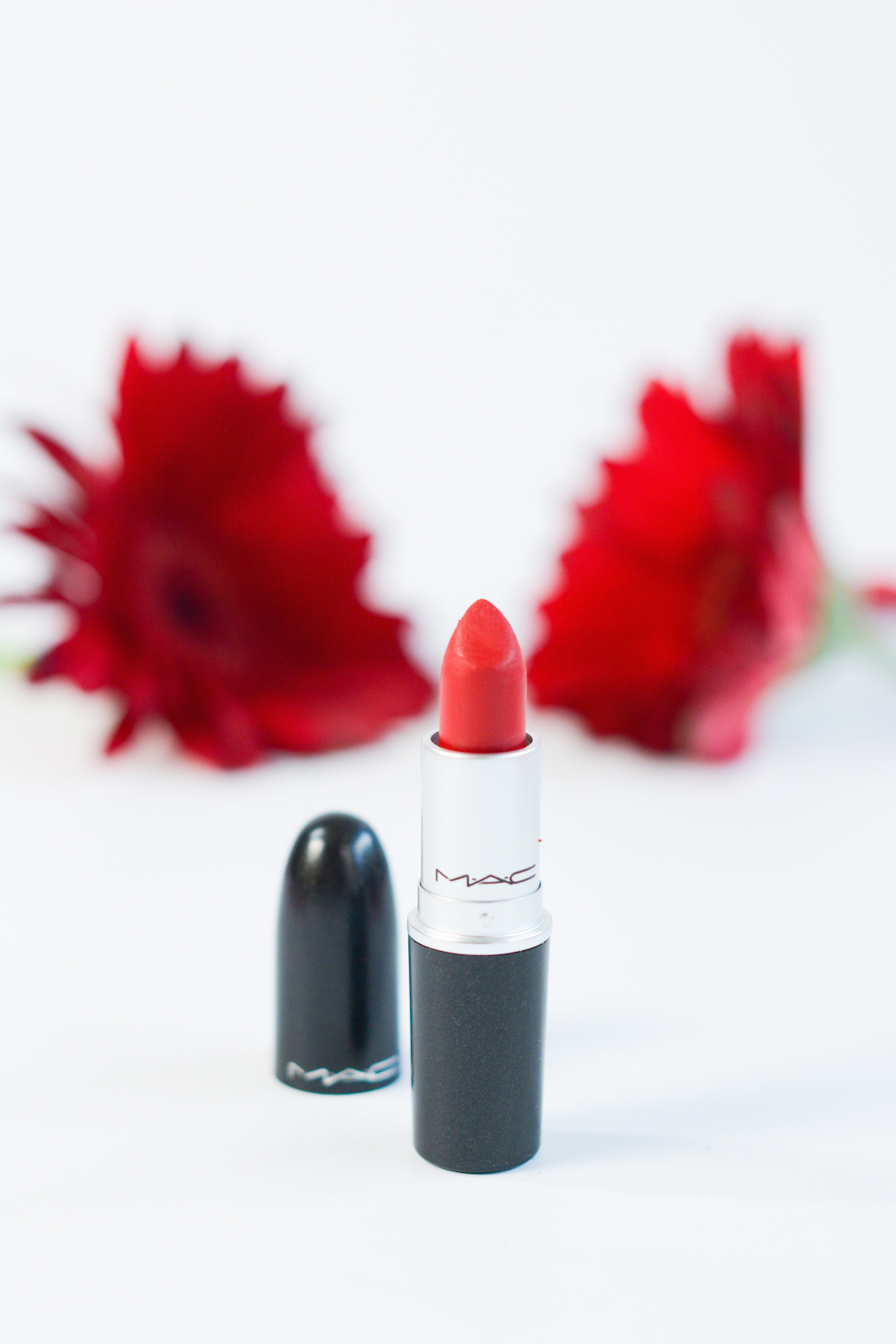 MAC Lipstick in 'Ruby Woo'
When it comes to red lipsticks, I can't possibly forget to mention MAC. Their formulas and hues are classics for a reason. And while I love Russian Red almost as much, this bright Ruby Woo hue is the one I turn to most. It's a gorgeous all-purpose matte that's a true, vibrant red.
It doesn't have nearly as much staying power on me as the Kevyn Aucoin but the color is a little lighter making it more flattering on pale skin tones. And you really can't beat those indestructible MAC tube designs — I've thrown this lipstick around like mad and the tube is still perfectly in tact. War-zone approve lipstick tubing? Check!
ON ME: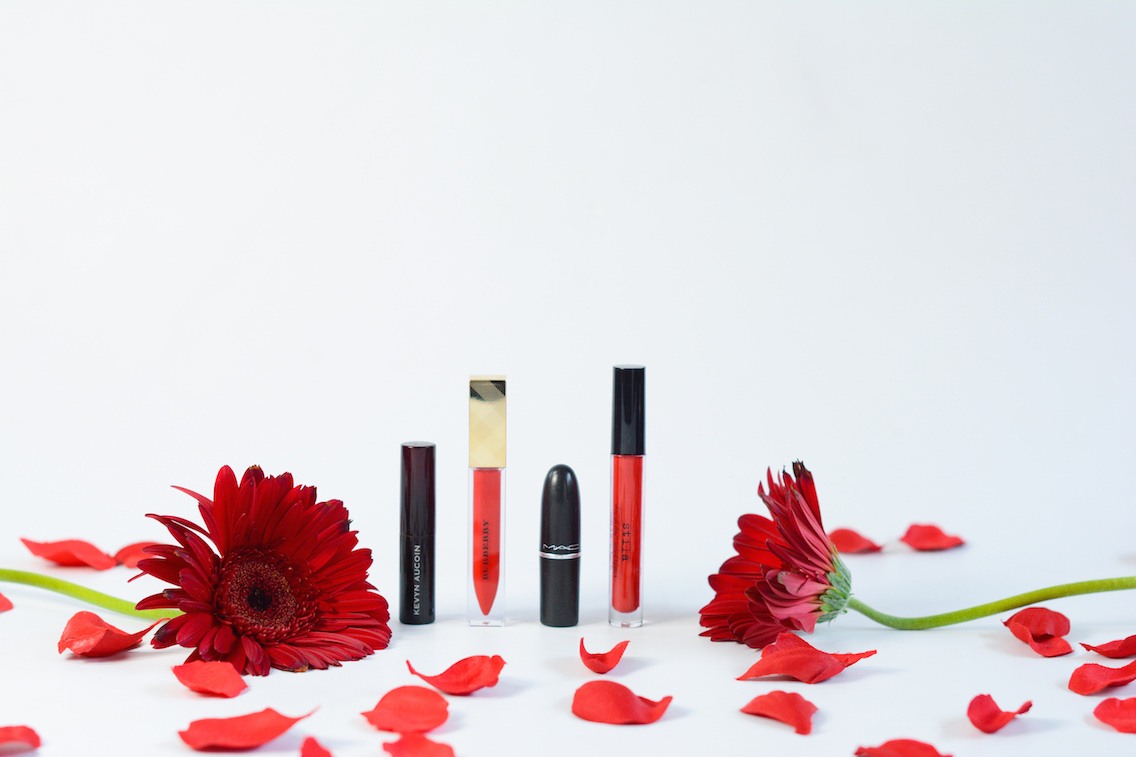 Now that we've covered the two most traditional matte formulas, let's talk about the fun, modern red options!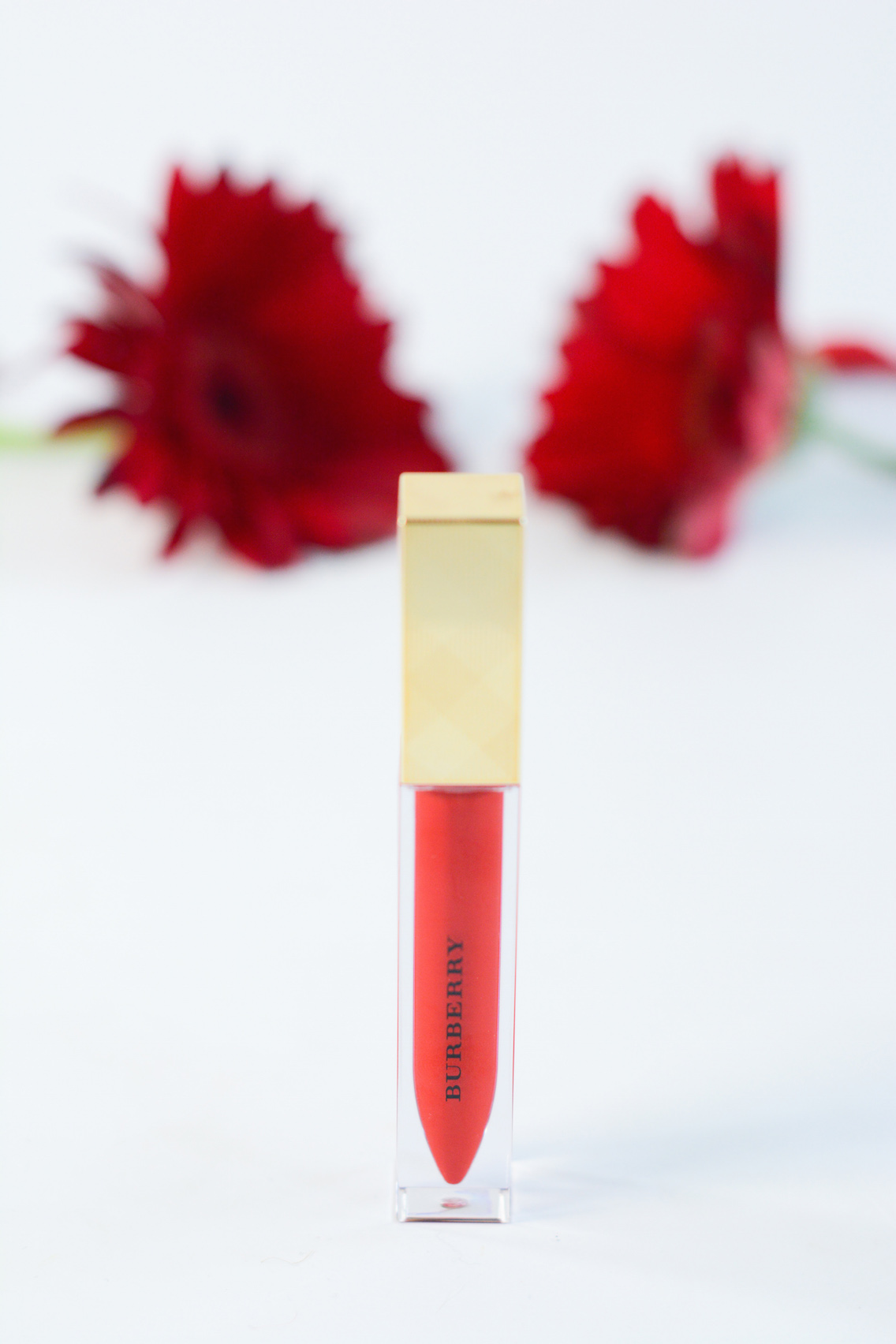 Starting with this dazzling tube!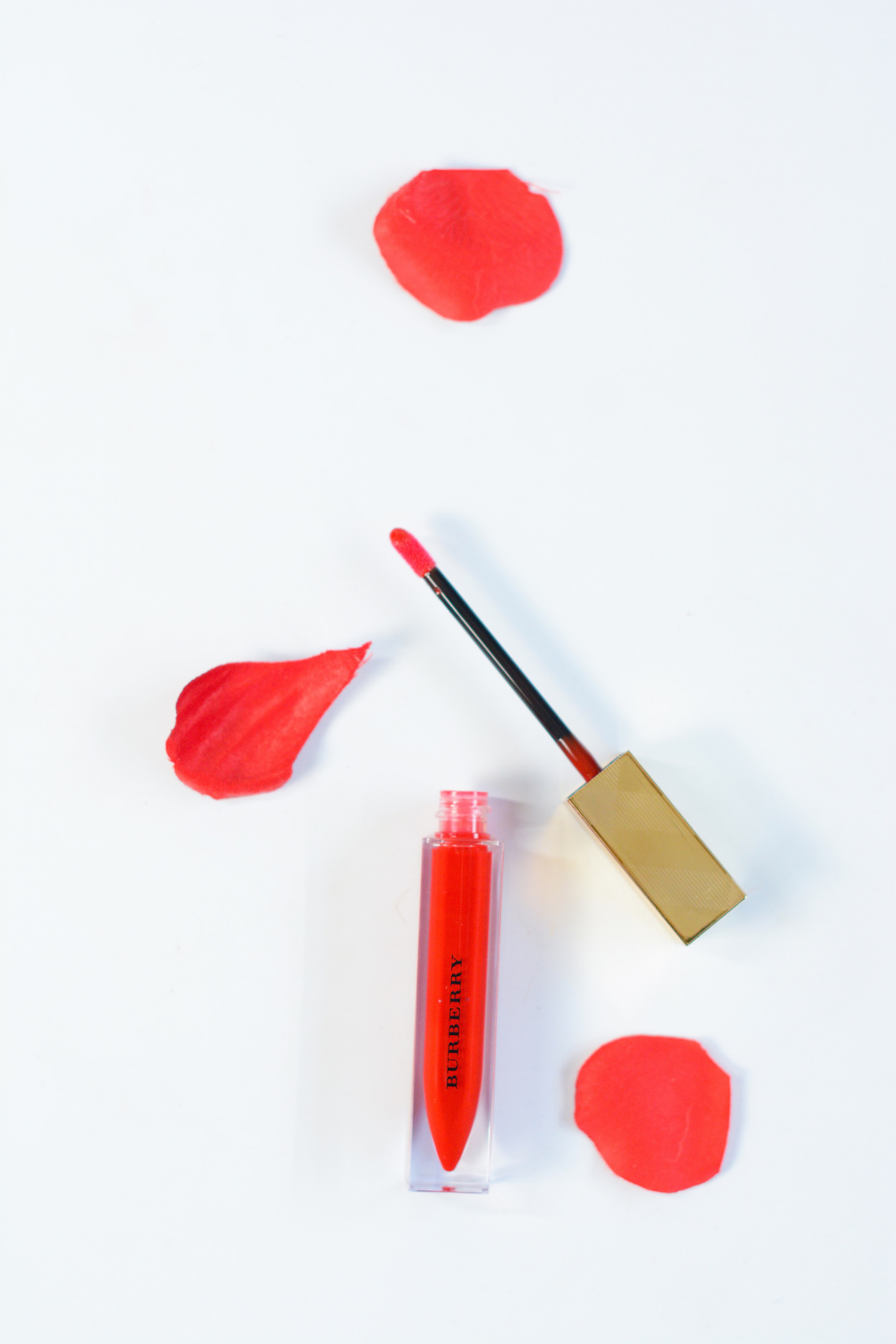 Burberry Kisses Lip Gloss in 'No. 109 Military Red'
The first red gloss I've ever really fallen for. I bought it this past Christmas and, if I'm being 100% honest, at least half of my motive for buying this tube was due to the gorgeous gold packaging. But luckily I fell absolutely in love with the color and formula too! This is a bold, silky gloss with a vibrant finish that's still sheer-in-the-way-gloss-should-be.
It's easy to slick on alone for a stunning, slightly sheer effect or layer it atop any other vivacious red hues to really pack a RED POUT PUNCH! As to be expected with glosses, this is the formula I own with the shortest longevity. Generally I have to reapply this every hour (possibly even more frequently if I'm eating) but the hue is so breath-taking on I don't mind the higher maintenance.
If you're looking for an easy red to take you just about anywhere, this gloss is the right choice for you (FYI: buy it now! The chic gold packaging is limited edition for the holidays!!).
ON ME: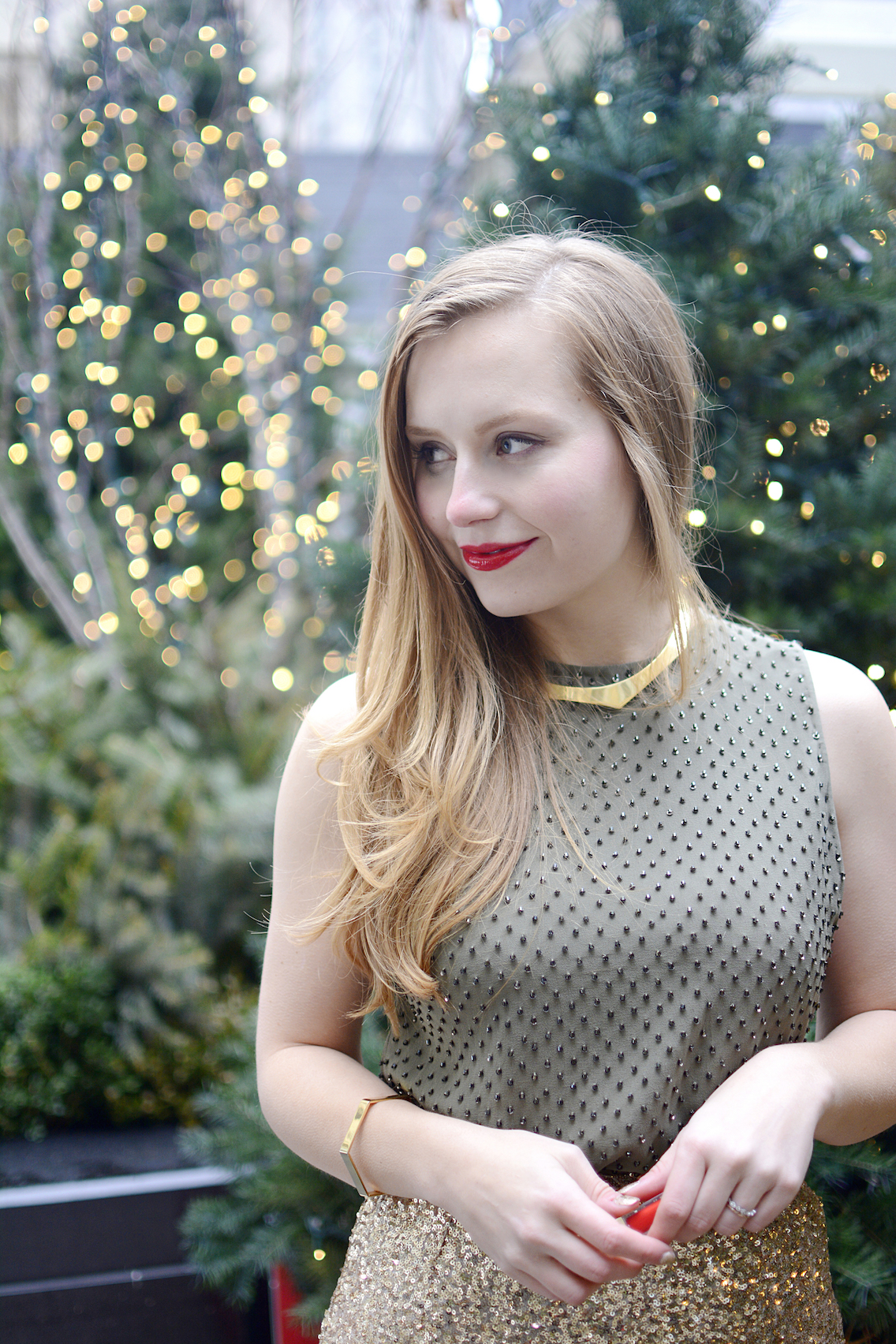 Original Post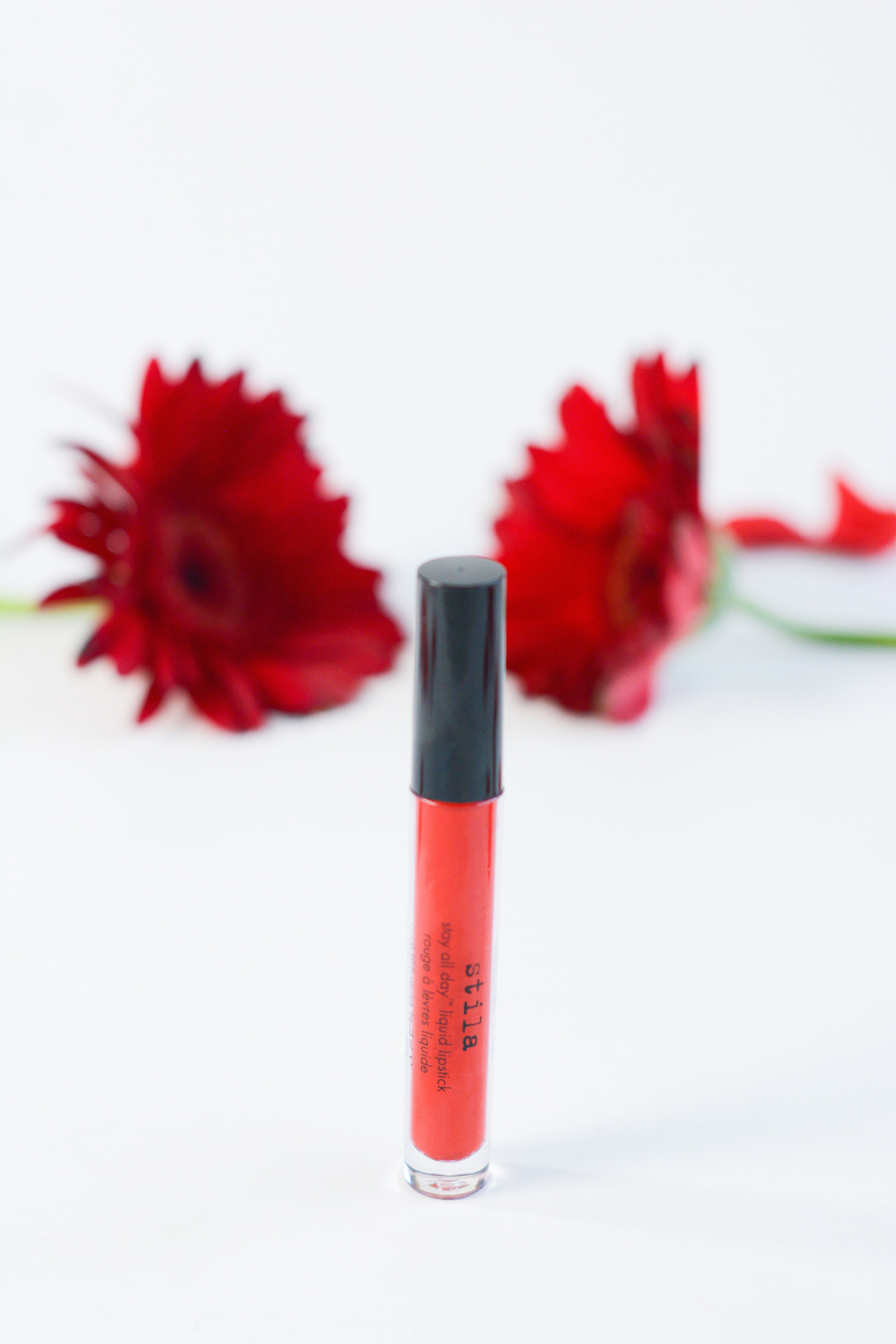 But I've saved the absolute best for last!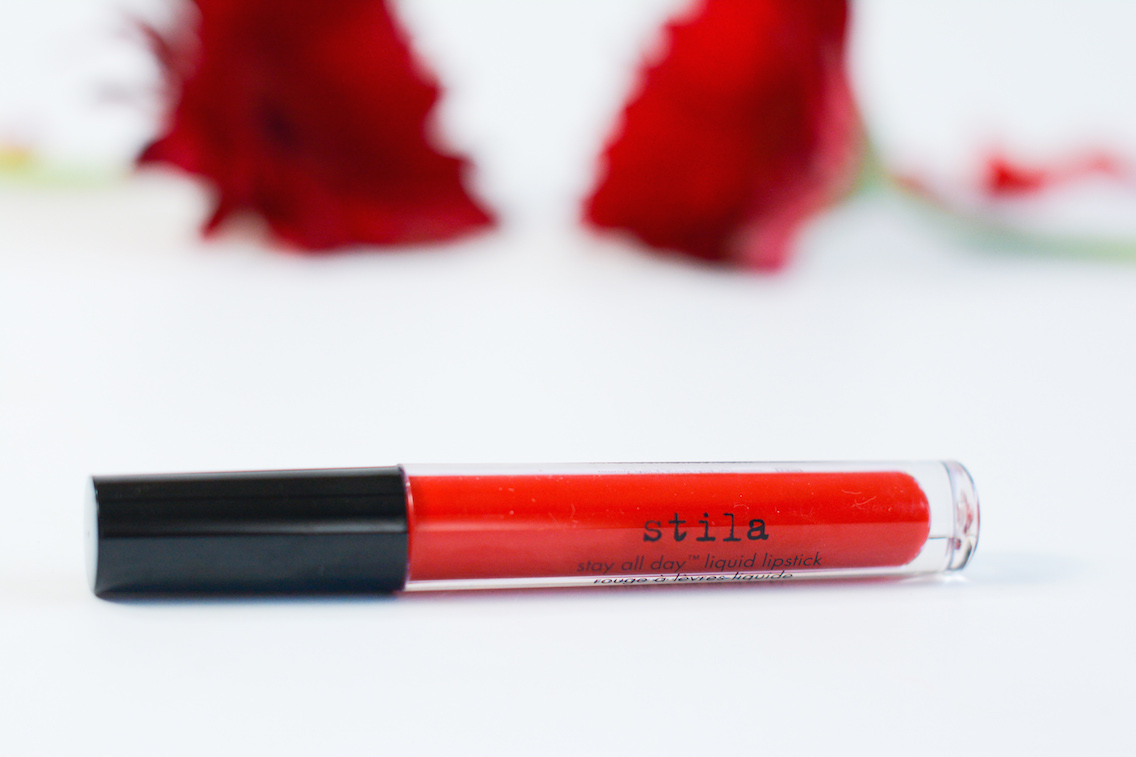 Stila Stay All Day Liquid Lipstick in 'Beso'
Perhaps my favorite red formula of all time!
This simple tube of red is the absolute ultimate. The first time I bought it, I was wait-listed for over 5 weeks. But WOW was the wait worth it! The brightest and truest red I've ever found without a trace of blue, orange, or pink undertones. Quite simply, the perfect red.
This is a 'stay all day' formula that glides on like a thick gloss and dries down to an unmovable red that last ALL DAY LONG. The formula is intense (and can be a bit drying in the winter) but it last through so freakin' much. I've seriously eaten ten course dinners wearing this without needing a touch-up. It's like the Wonder Woman of red lipsticks, championing you through any occasion with charisma and eloquence. Ok, maybe it won't be quite so magical for you but regardless this tube is MAGIC.
If you see it available (it's SOOO frequently sold out), pounce on it — you really won't regret it! The proof is in how often I wear it:

Original Post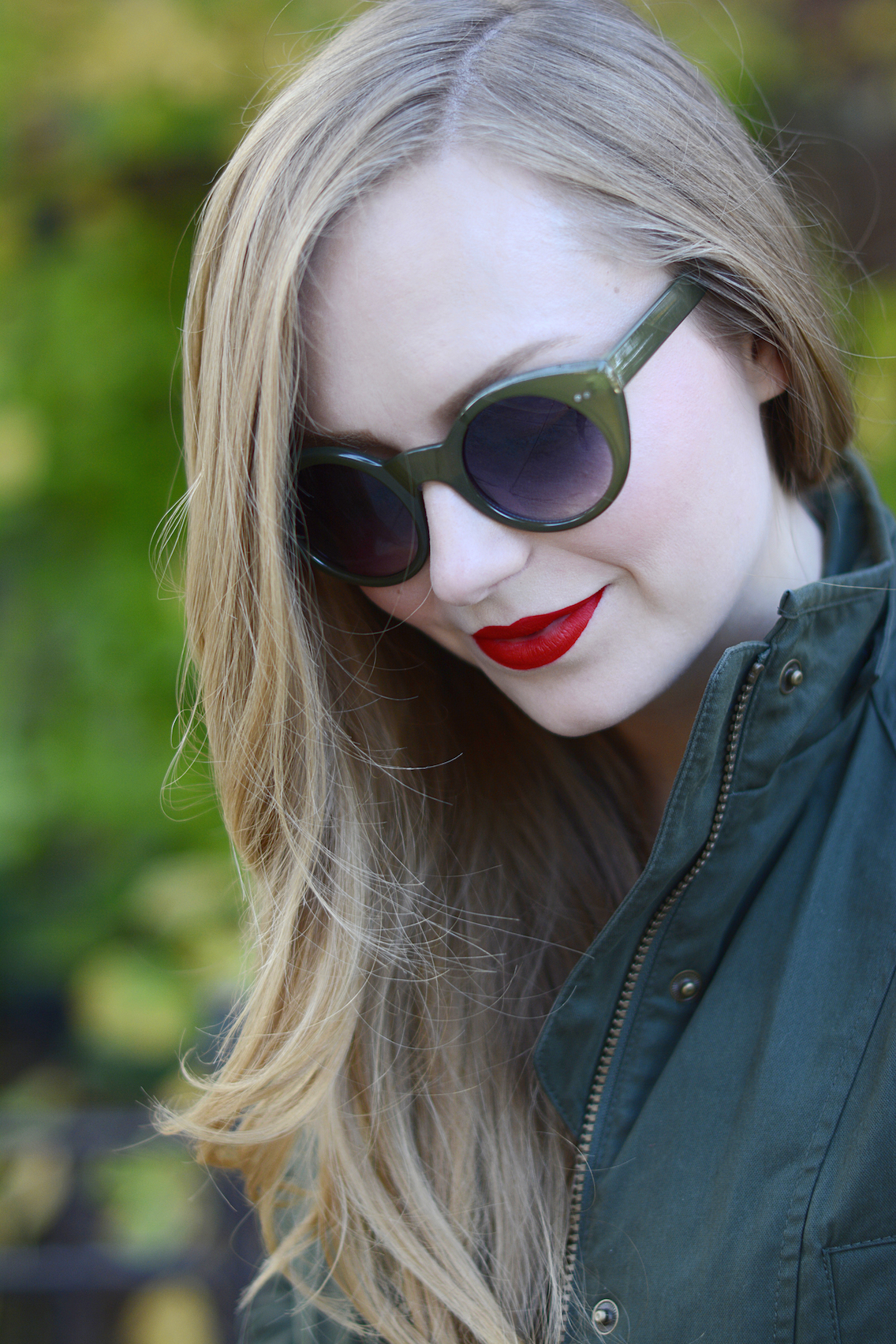 Original Post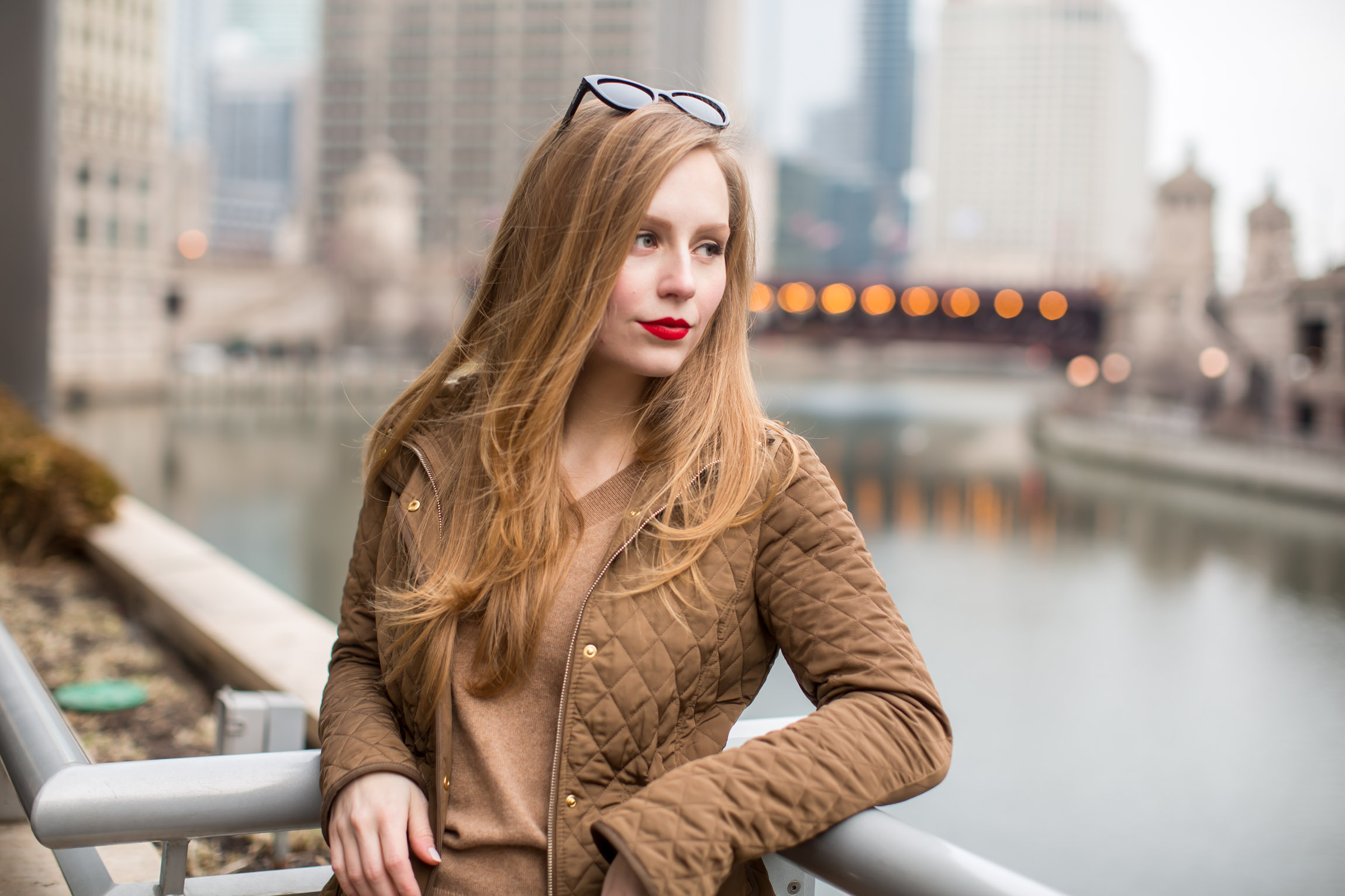 Original Post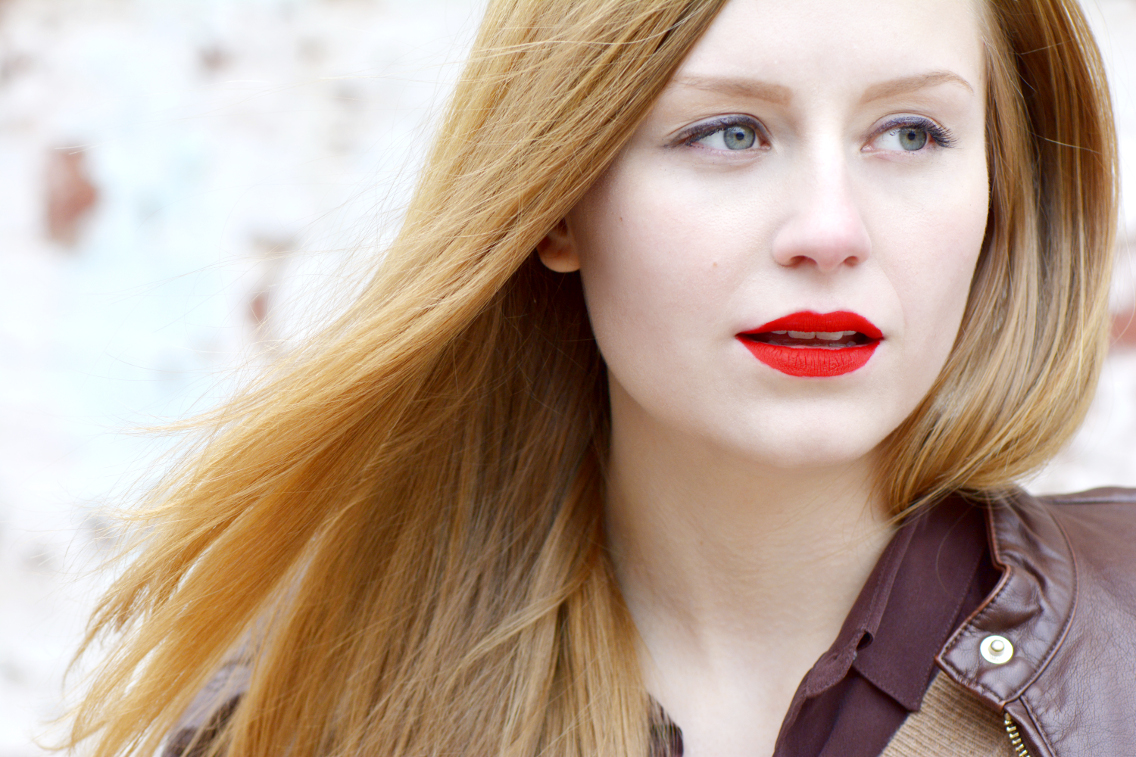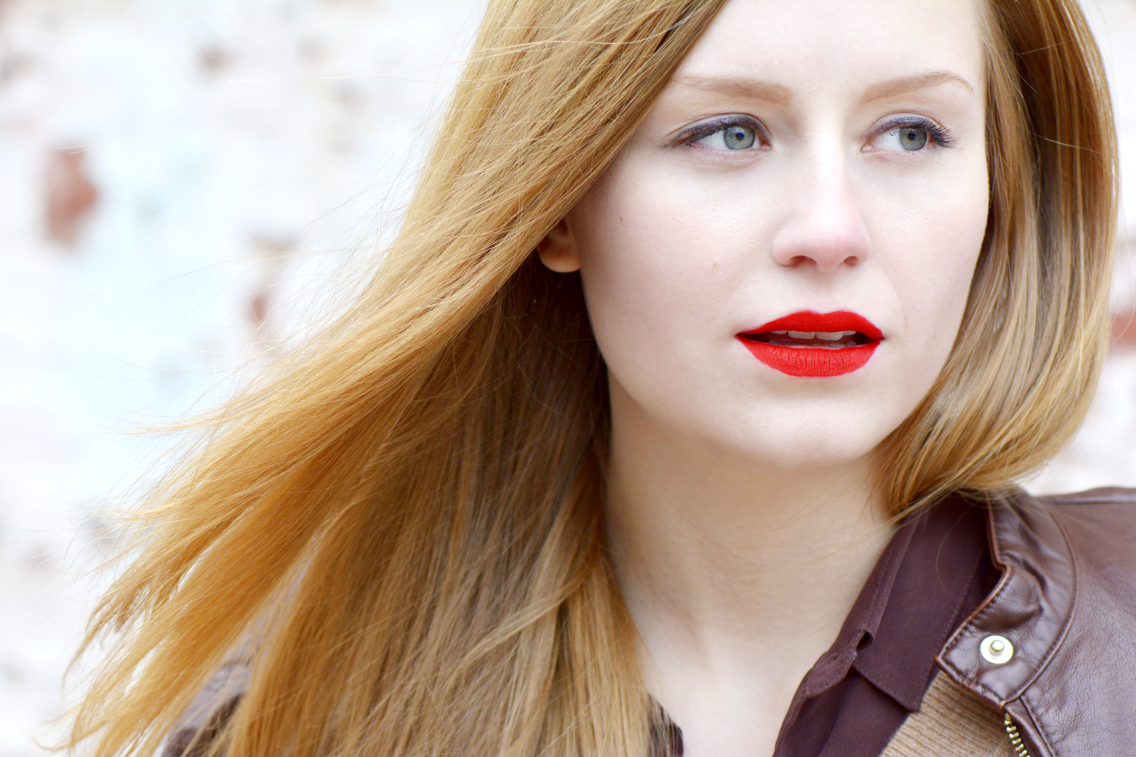 Original Post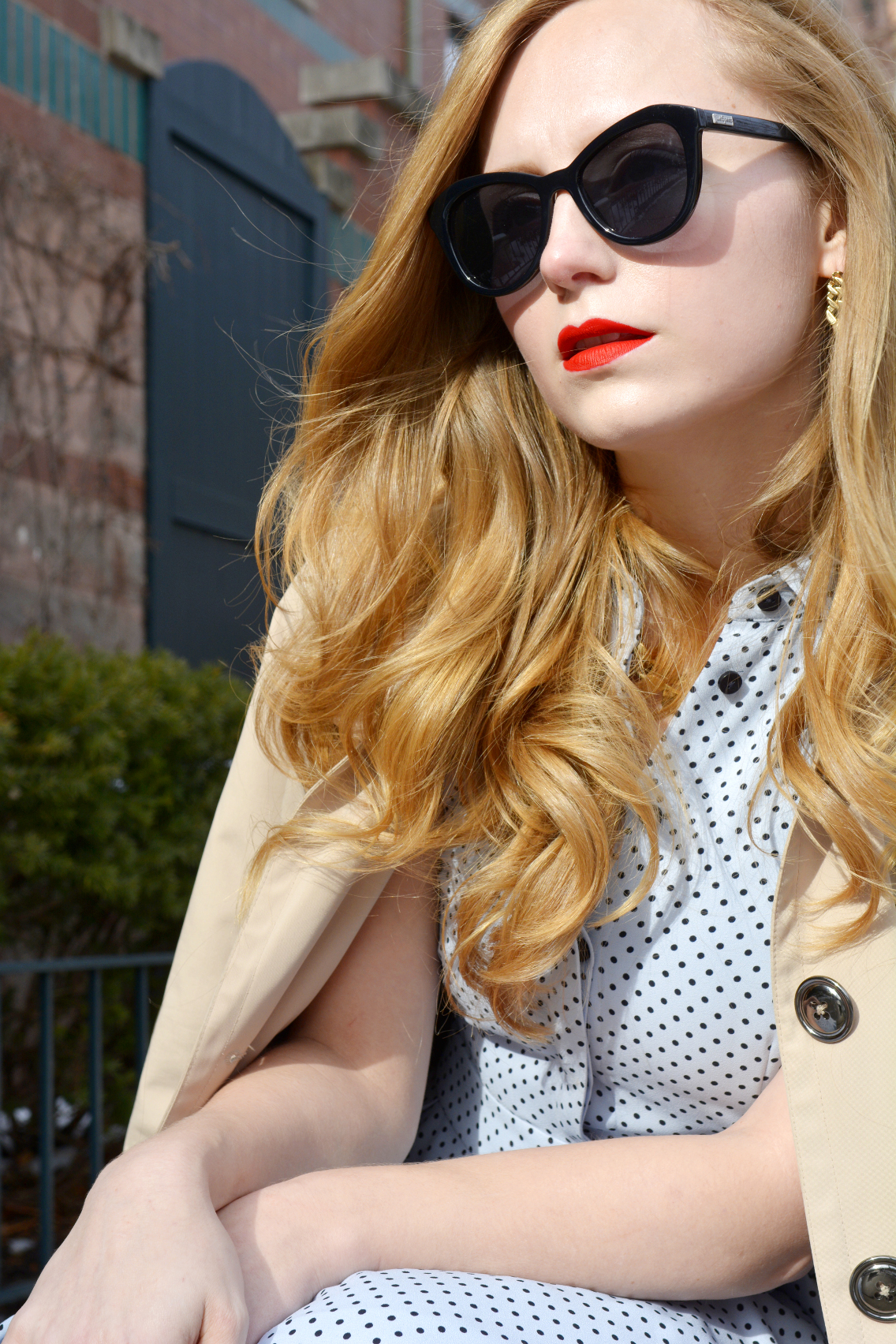 Original Post
There's really no way to describe the impact of the perfect red pout. Wearing a stunning red boosts your confidence to superhero levels without costing a fortune. It's one of the easiest, cheapest, and chicest ways to elevate any look. And one of the most timeless!
Take it from a girl who wore red lips on her wedding day!
Don't forget to leave a comment with your favorite red lip formulas below too.