"Life starts all over again when it gets crisp in the fall."
— F. Scott Fitzgerald, The Great Gatsby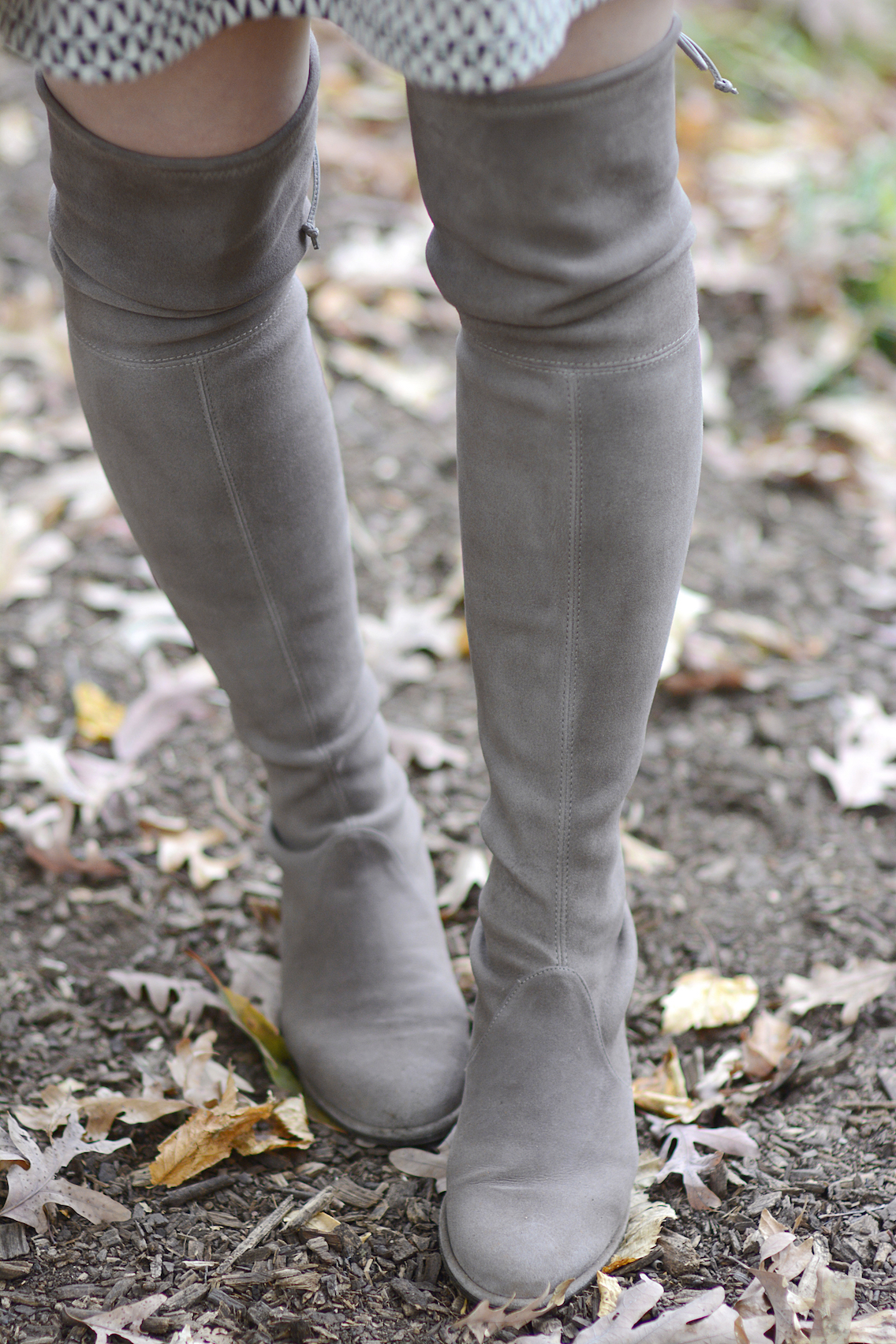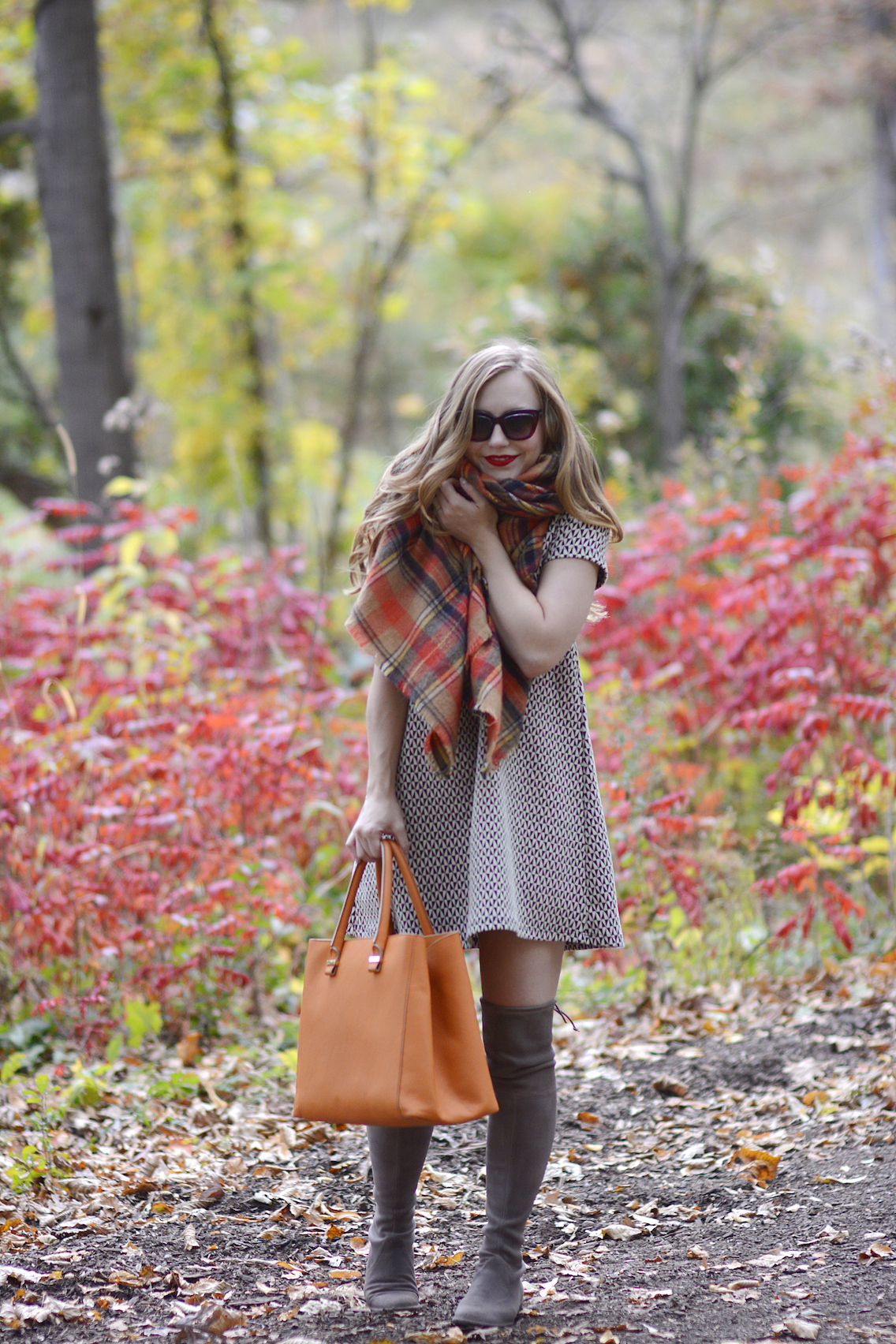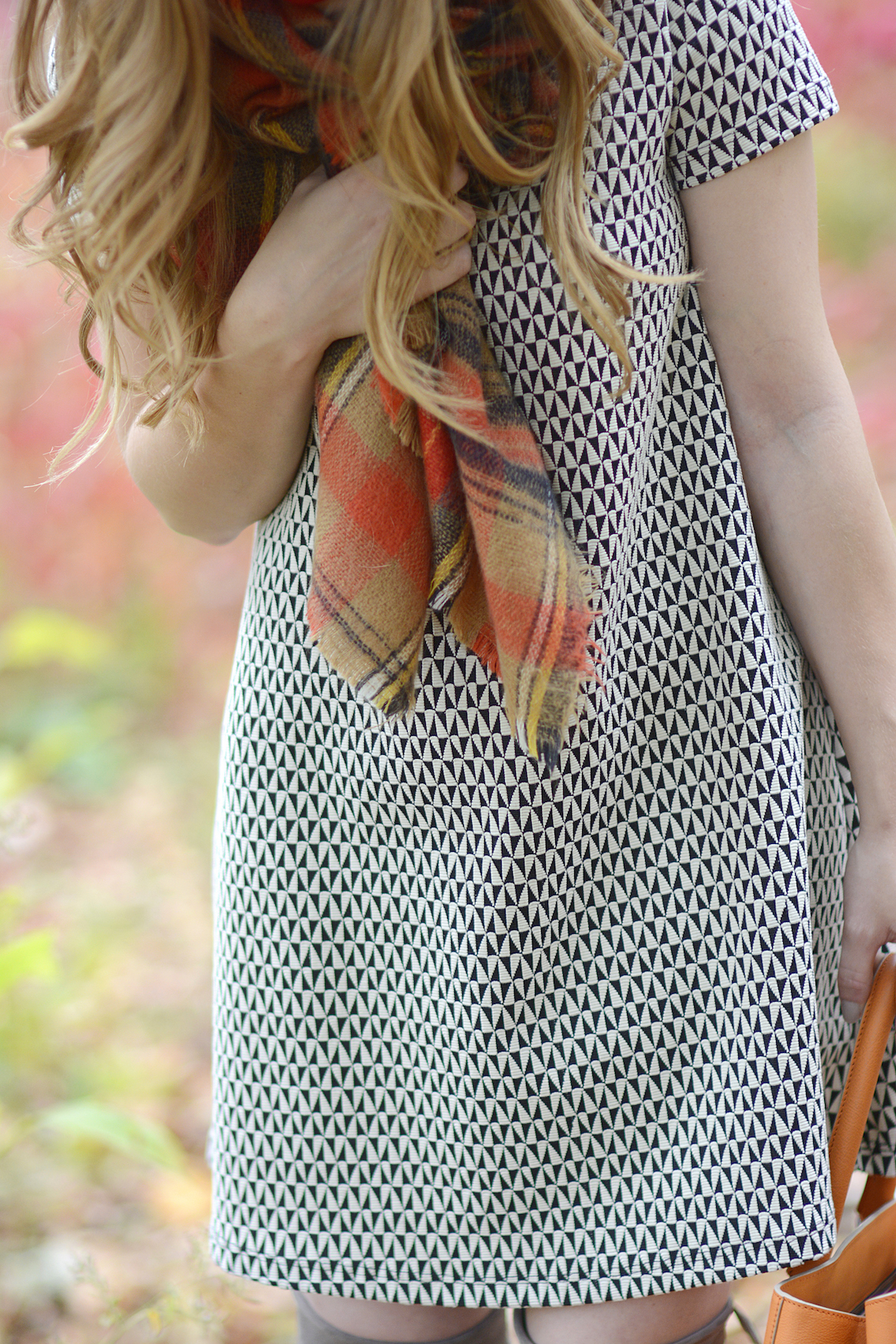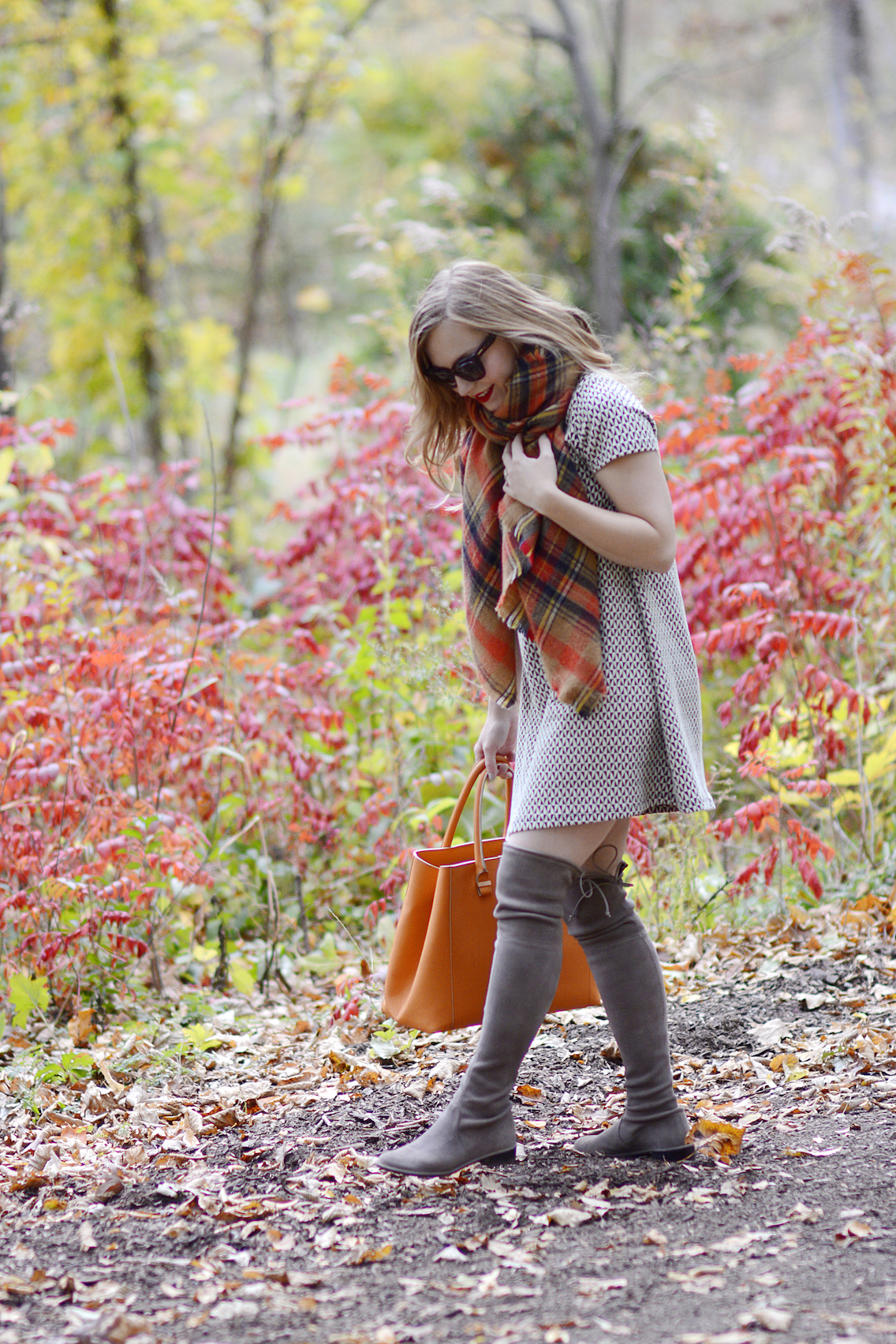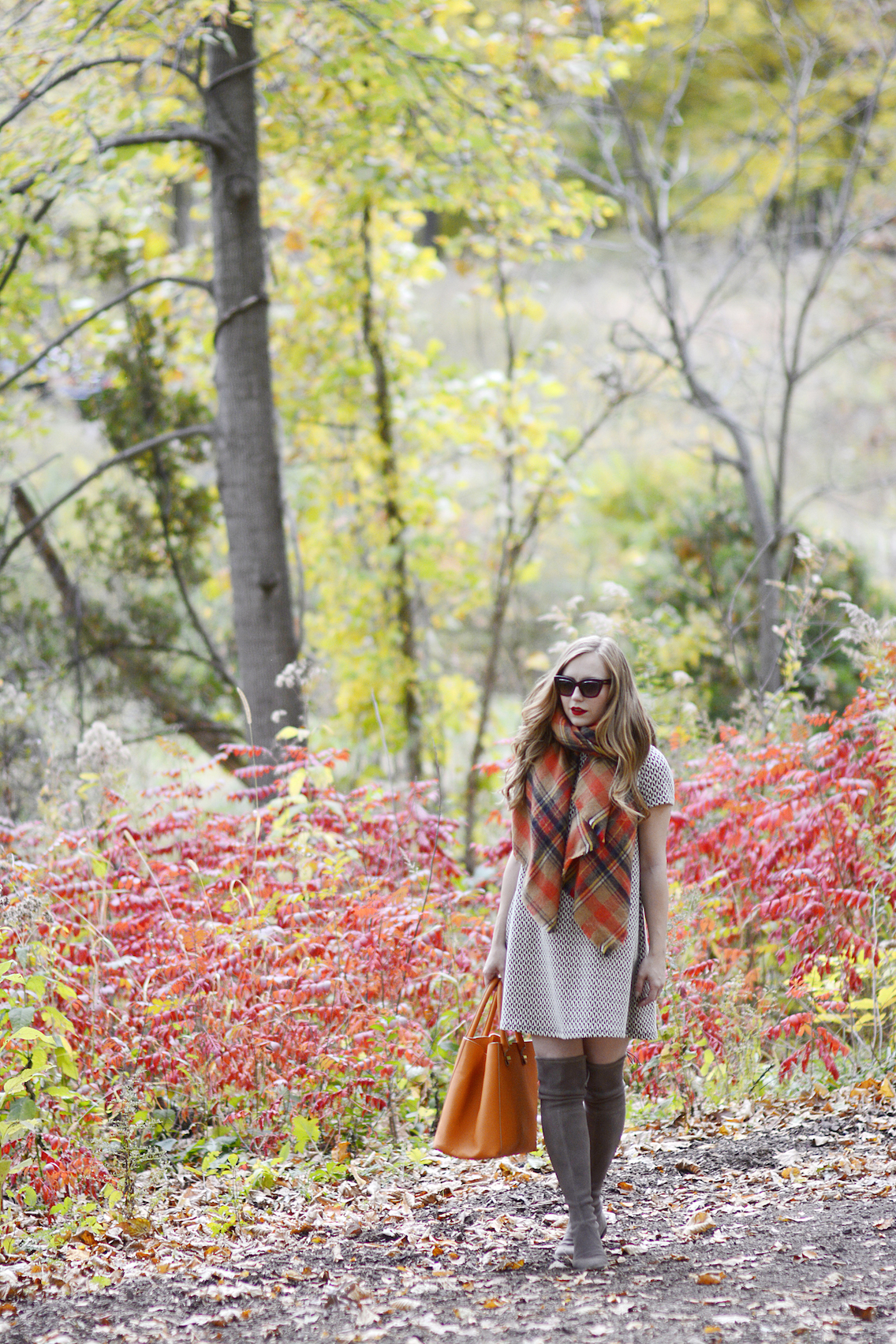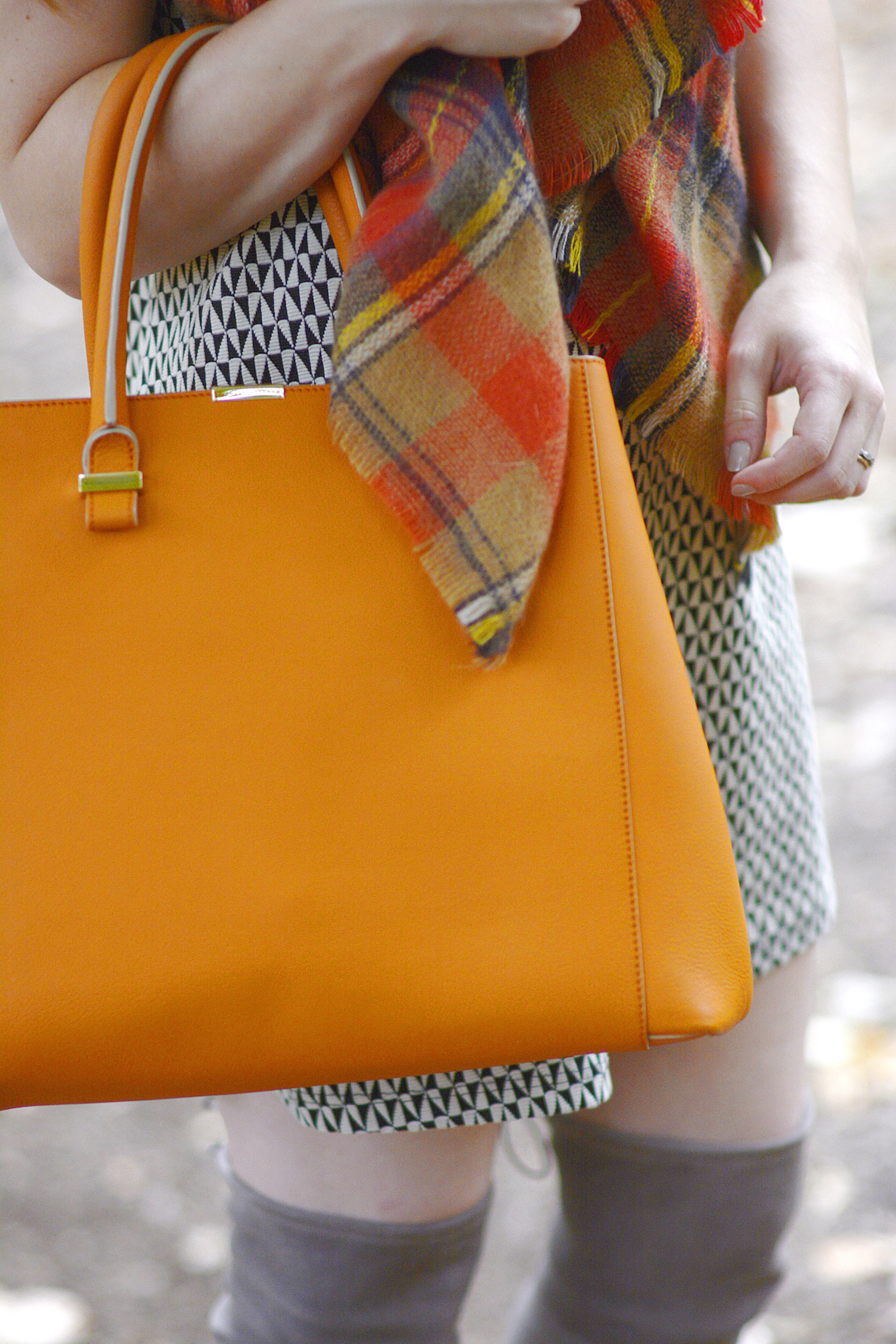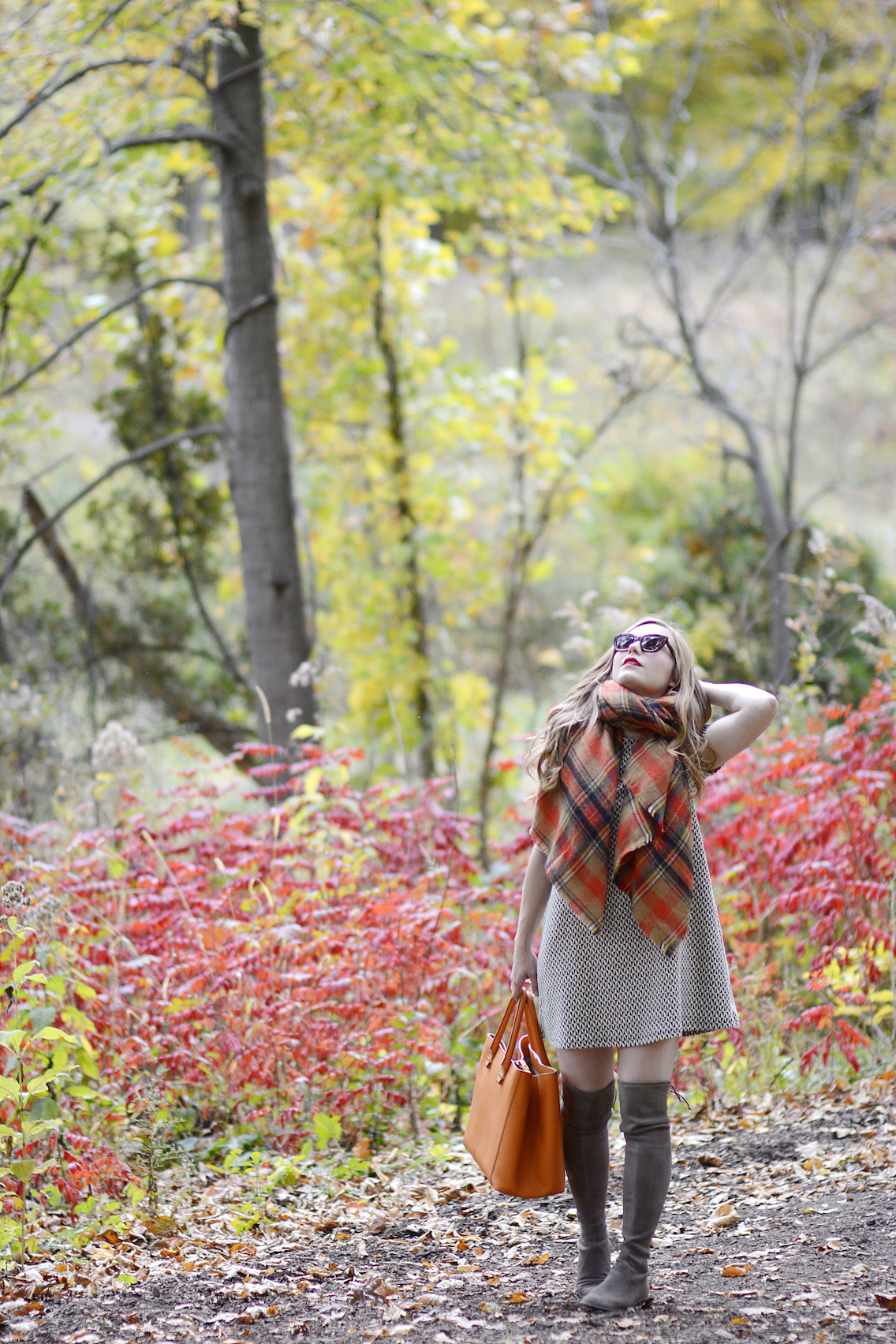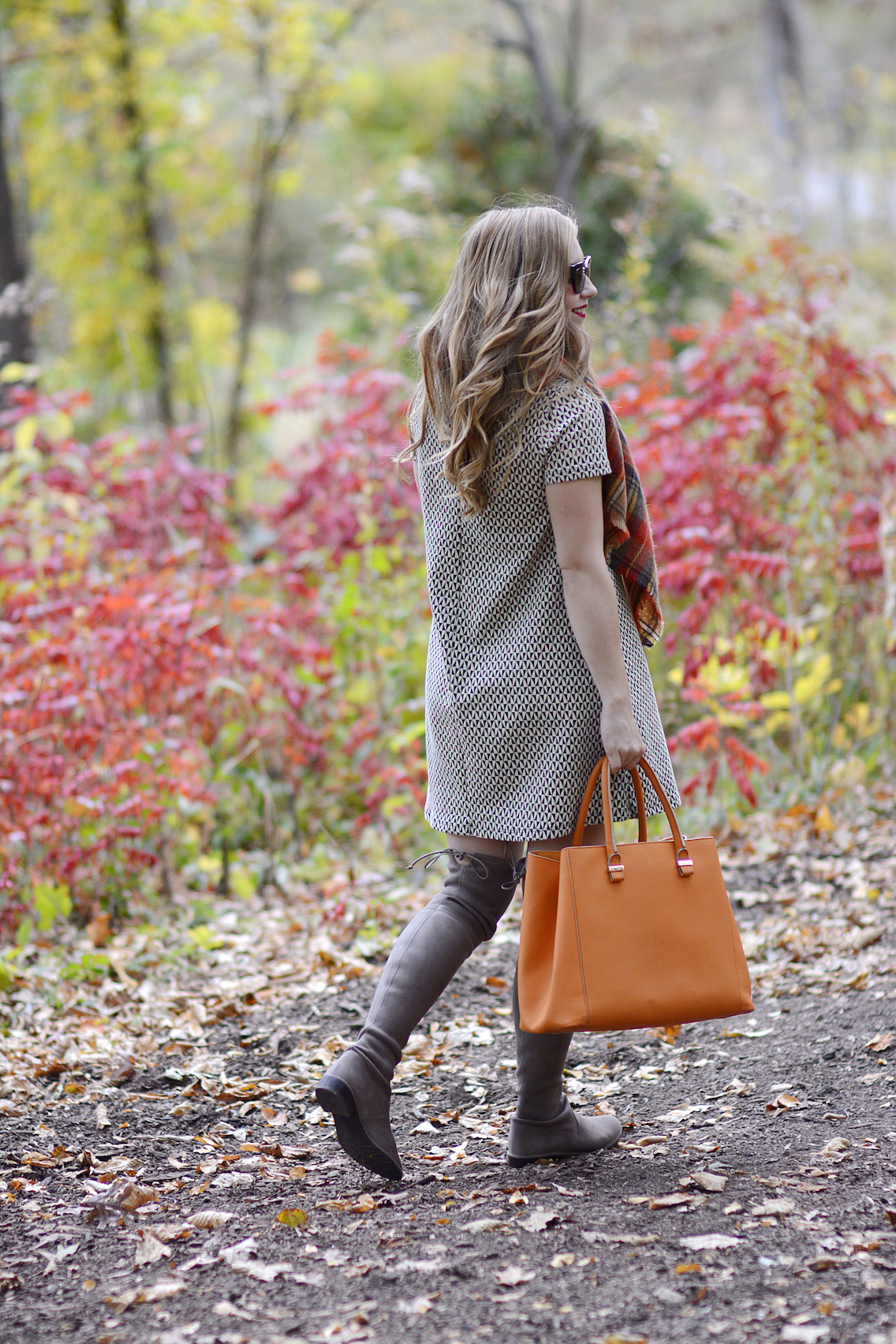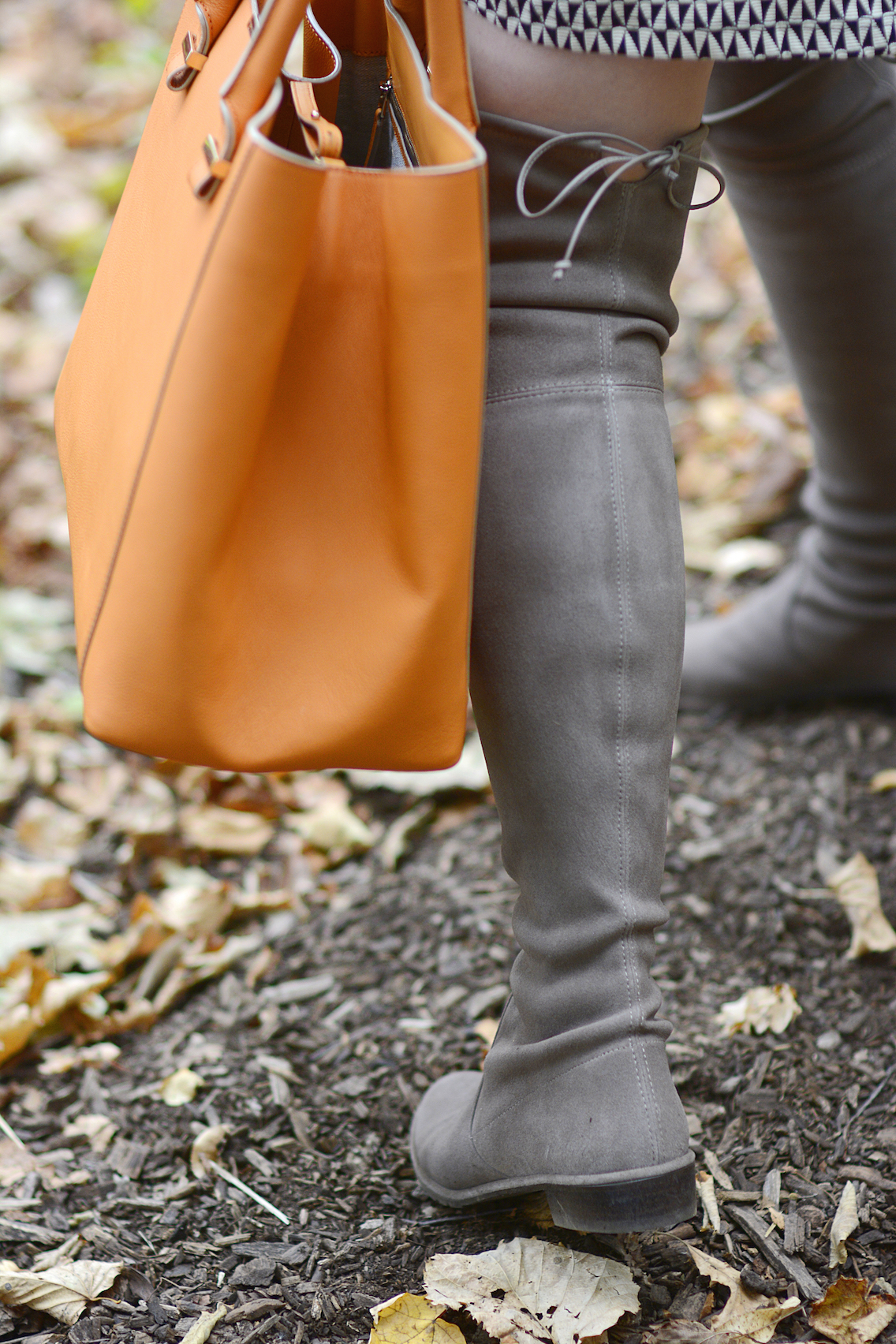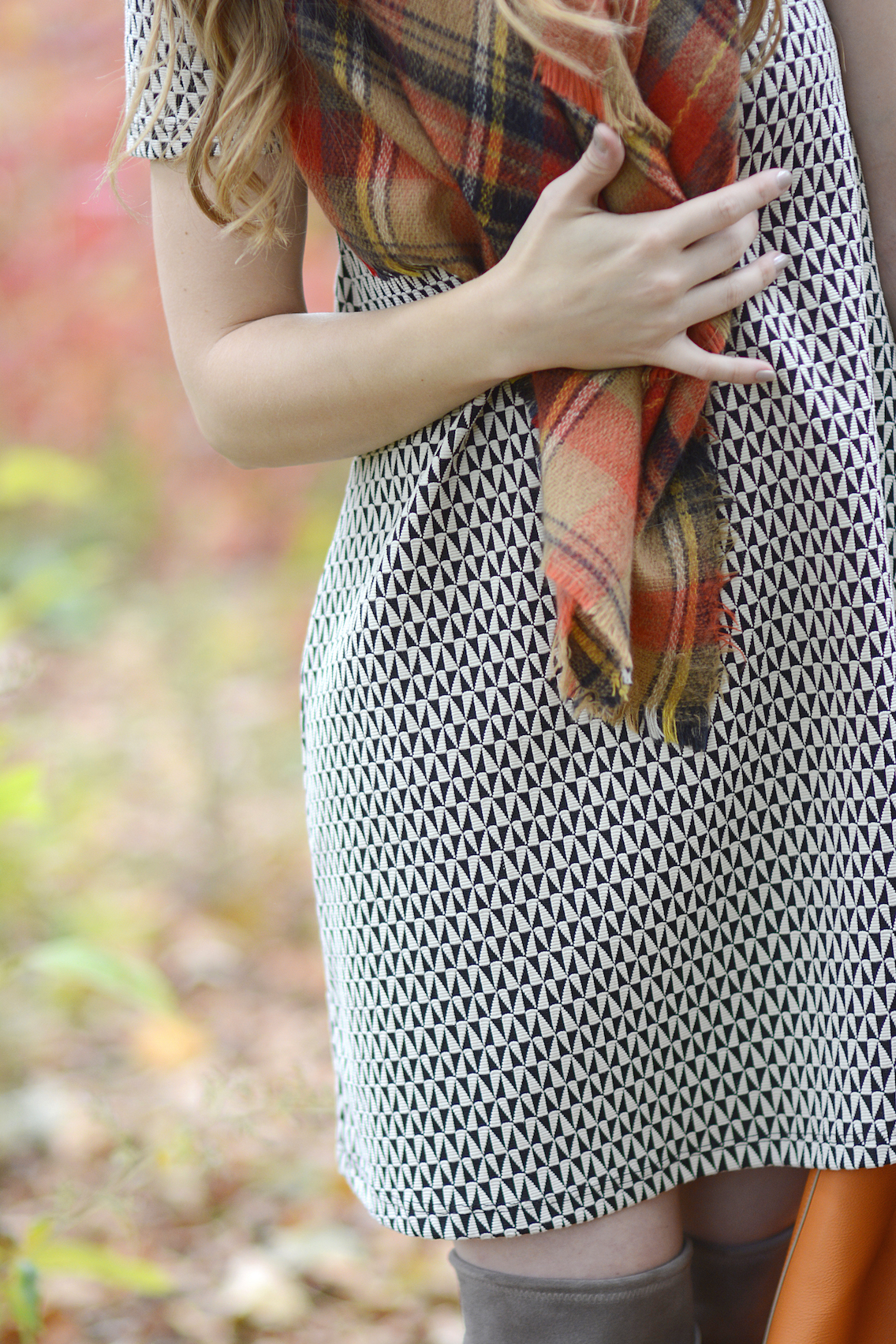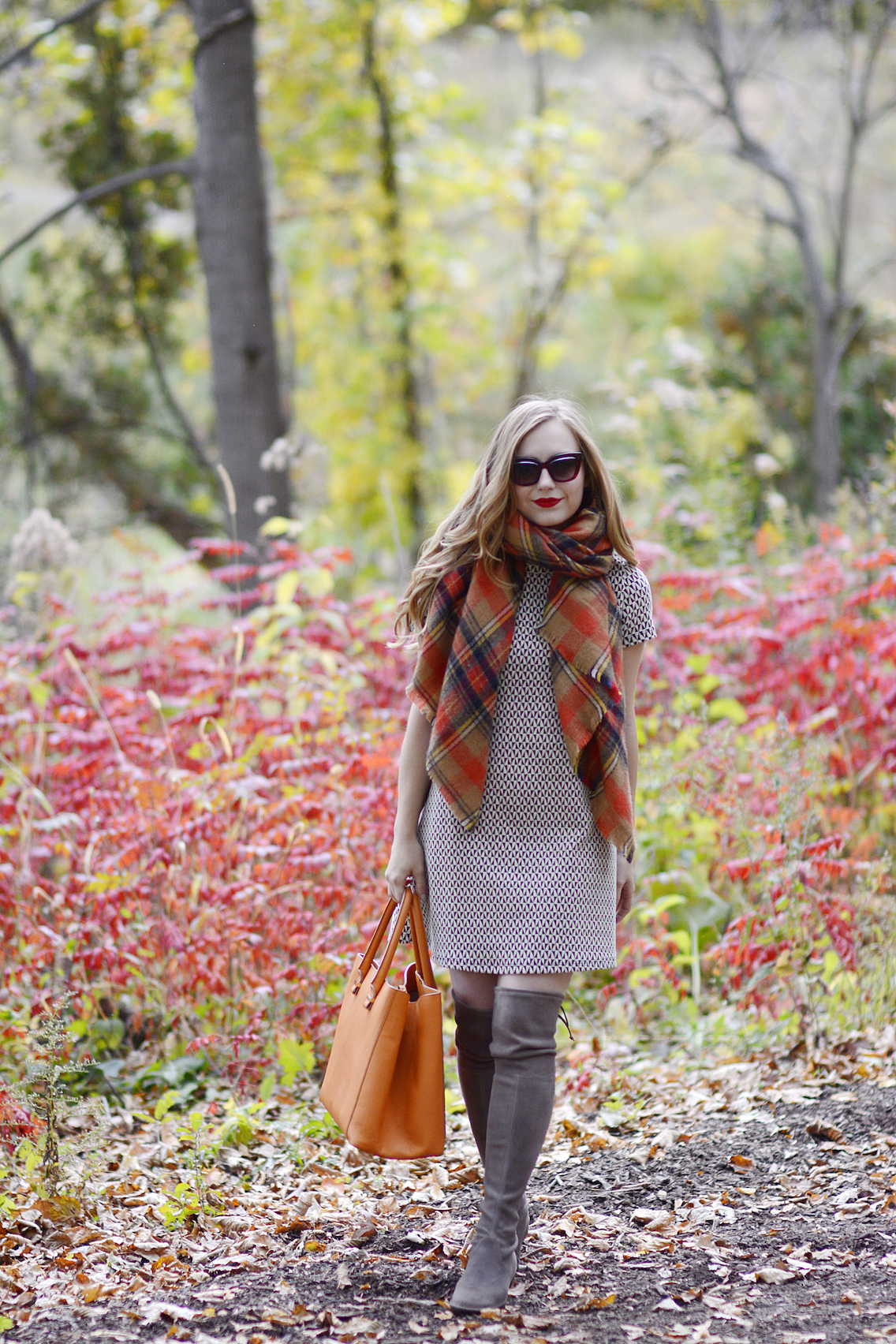 SHOP THE LOOK:
Dress – Zara || Boots – Stuart Weitzman Lowland (budget options: 1 / 2) || Tote – Victoria Beckham 'Liberty' (obsessed) || Scarf – Zara (similar: 1 / 2 / 3) || Sunglasses – Valentino (similar) || Lips – Stila in 'Beso' || Nails – Chanel in No. 559 'Frenzy' (similar)
Photos courtesy of beautiful blogger Anna
Of all the seasons, I look forward to autumn the most. You can finally breath after the sweltering humidity of summer and wear all those beloved layers you've missed for the last four months!
And with the temperatures are dropping, there are three key essentials ever girl should have in her closet to survive the season as stylishly as possible!
Three Autumn Wardrobe Essentials
1. A Cozy Blanket Scarf. I didn't wear blanket scarves until last autumn but they really are the ultimate autumn accessory. They add a chic pop of color and print to any outfit all while keeping you toasty warm!
2. Over the Knee Boots. After debating the purchase for almost three years, I've finally caved and invested in a pair of these legendary Stuart Weitzman Lowland Boots. I was afraid that my petite legs and large calves would make these boots look awful but I've been amazed at how elongating and sophisticated they make me feel. I've hardly taken them off since they arrived! Looking for a more budget-friendly pair? Here are a few options that won't break the bank: 1 / 2 / 3.
3. A Fall-Hued Tote. To bring a little autumn to any look! My favorites are this orange Victoria Beckham and this oxblood Mulberry but I'm looking to add a deep bottle green hued bag to my rotation as well.
What wardrobe essentials do you rely on in autumn?