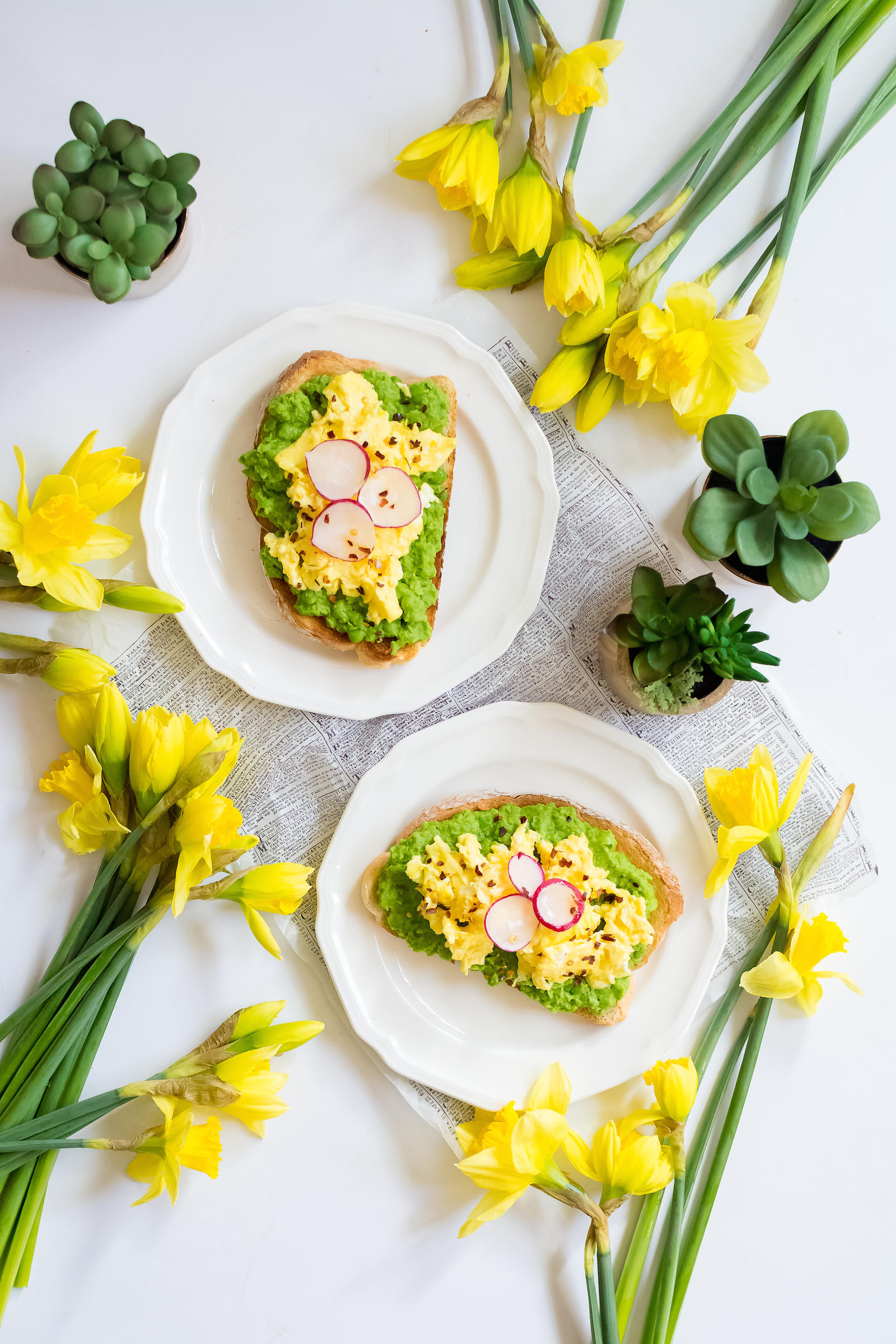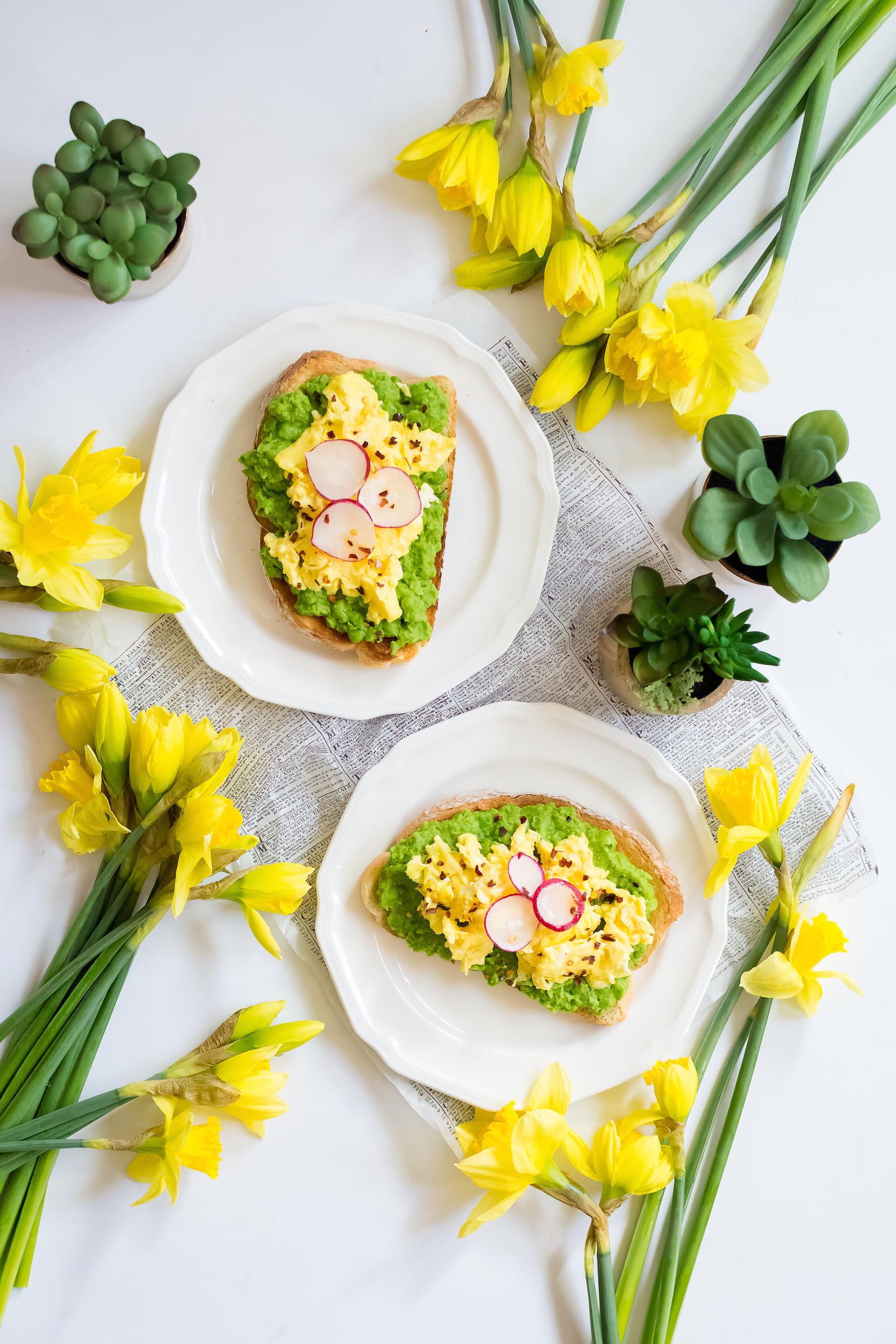 I love avocado toast more than almost any other breakfast dish. Or avocado tartines as the French would say.
Served simply on crusty bread with a drizzle of olive oil, a sprinkling of chili flakes and chia seeds, and finished with a squeeze of fresh lemon juice? It's easily one of the most magnificent and satisfying breakfasts you can eat.
And I've always wanted to share an avocado toast recipe here on Sed Bona because I love to eat it so often. But the truth is, everyone seems to have their own avocado toast recipe these days and every time I thought I discovered a winning combination I found someone online who'd discovered it first.
So I decided to get clever.
Today's recipe is inspired by avocado toast but infused with the fresh flavors of spring.
Today's recipe swaps out the smashed avocado for mashed spring peas to create a tartine that's wildly fresh and just as delicious. It's an exciting, seasonal take on my favorite breakfast and I just can't wait for you to try it!
Because the truth is…
I may very well love Mashed Pea Tartines MORE than Avocado ones.
And with spring is on the horizon (do you have all of your spring wardrobe essentials yet?), I can think of no better way to embrace the changing seasons than with this deceptively simple recipe.
So what are we waiting for? Let's get cooking!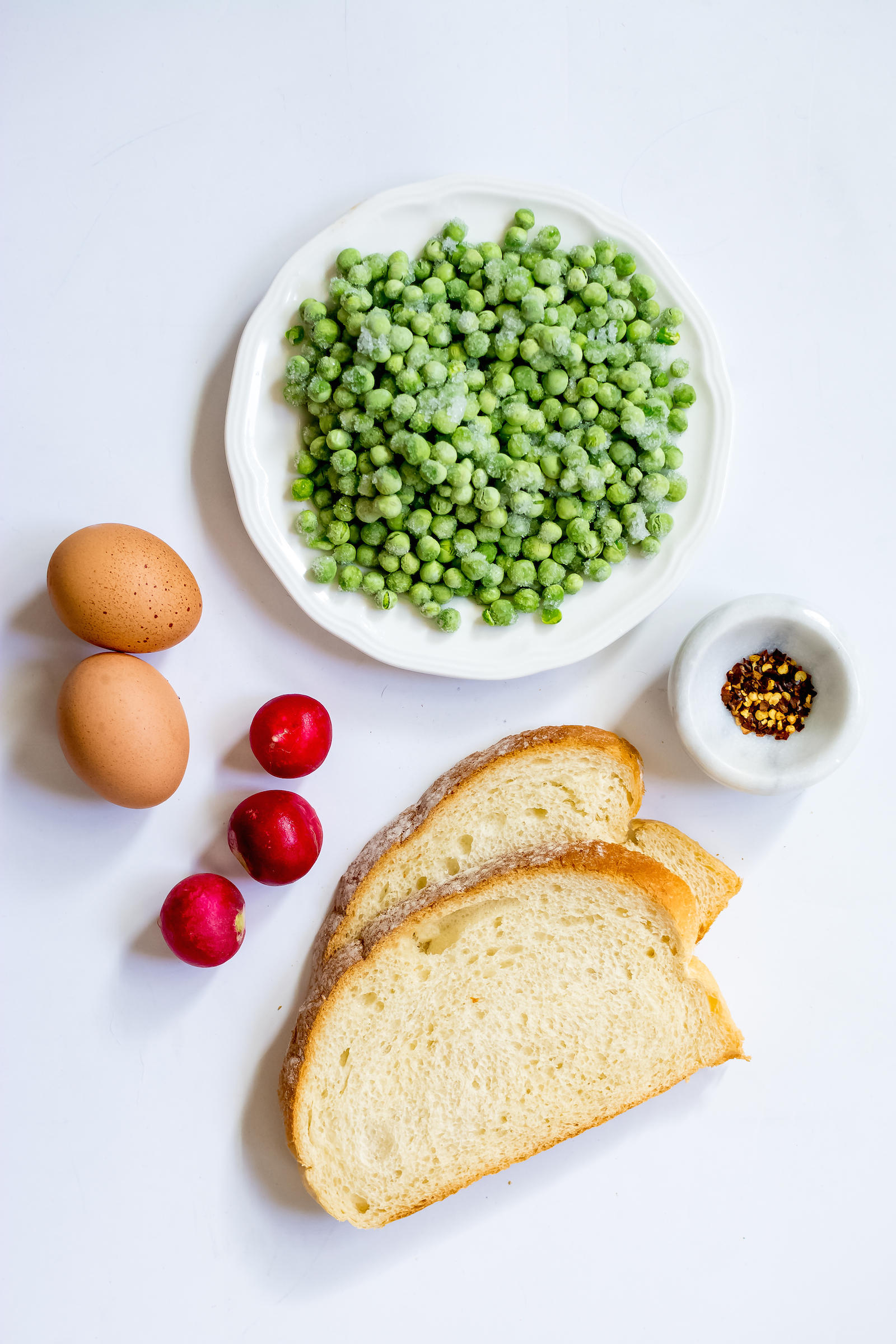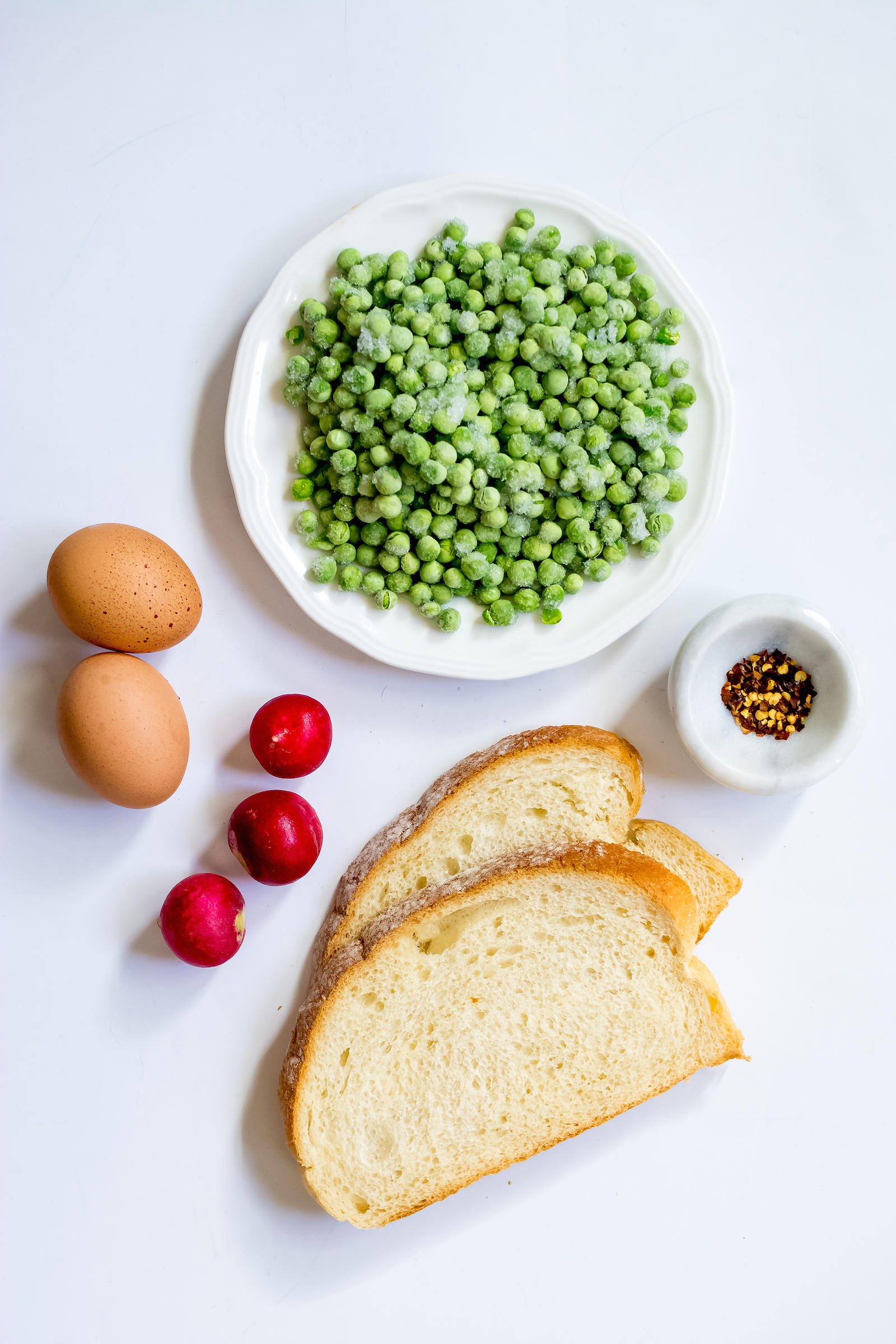 Mashed Pea & Scrambled Egg Tartines
Yields 2 Tartines
3 Eggs
1 – 2 Cups Frozen Peas*
2 Thick Slices of Good Bread
1 Fresh Radish, Thinly Sliced
1 Pat of Butter
1 Splash of Milk or Heavy Cream
Olive Oil
Crushed Red Pepper Flakes
Salt and Pepper
I always start by toasting my bread so it has time to cool and rest before assembling my tartine.
Fill a pot with water and a few pinches of salt and bring it to a boil over medium-high heat. Once the water is boiling vigorously, add your frozen peas. Stir and allow to boil until they start to float. Drain out the water then add the butter and a small splash of milk. Use an immersion blender (or a standing blender if you don't have one) and "mash" up the peas until they reach a creamy, scoopable consistency. You can do this by hand too if you're looking to get in a good arm workout!
While your peas are cooking, heat a medium saucepan over low heat with a little butter. Whisk up your eggs, adding a splash of cream if desired, then pour into your saucepan. Slowly stir the eggs until they are scrambled the way you like them** and remove from heat.
Now you're ready to assemble your tartines!
Scoop generous amounts of mashed peas onto the crispy toast. Then top with the scrambled eggs and thinly sliced radish. Drizzle with olive oil and garnish with salt, pepper, and the crushed red pepper flakes.
Enjoy!
* If available, use fresh peas. It's still a little early in the season for them here in Chicago so I used frozen organic sweet peas.
** I scramble my eggs using the techniques from this cookbook.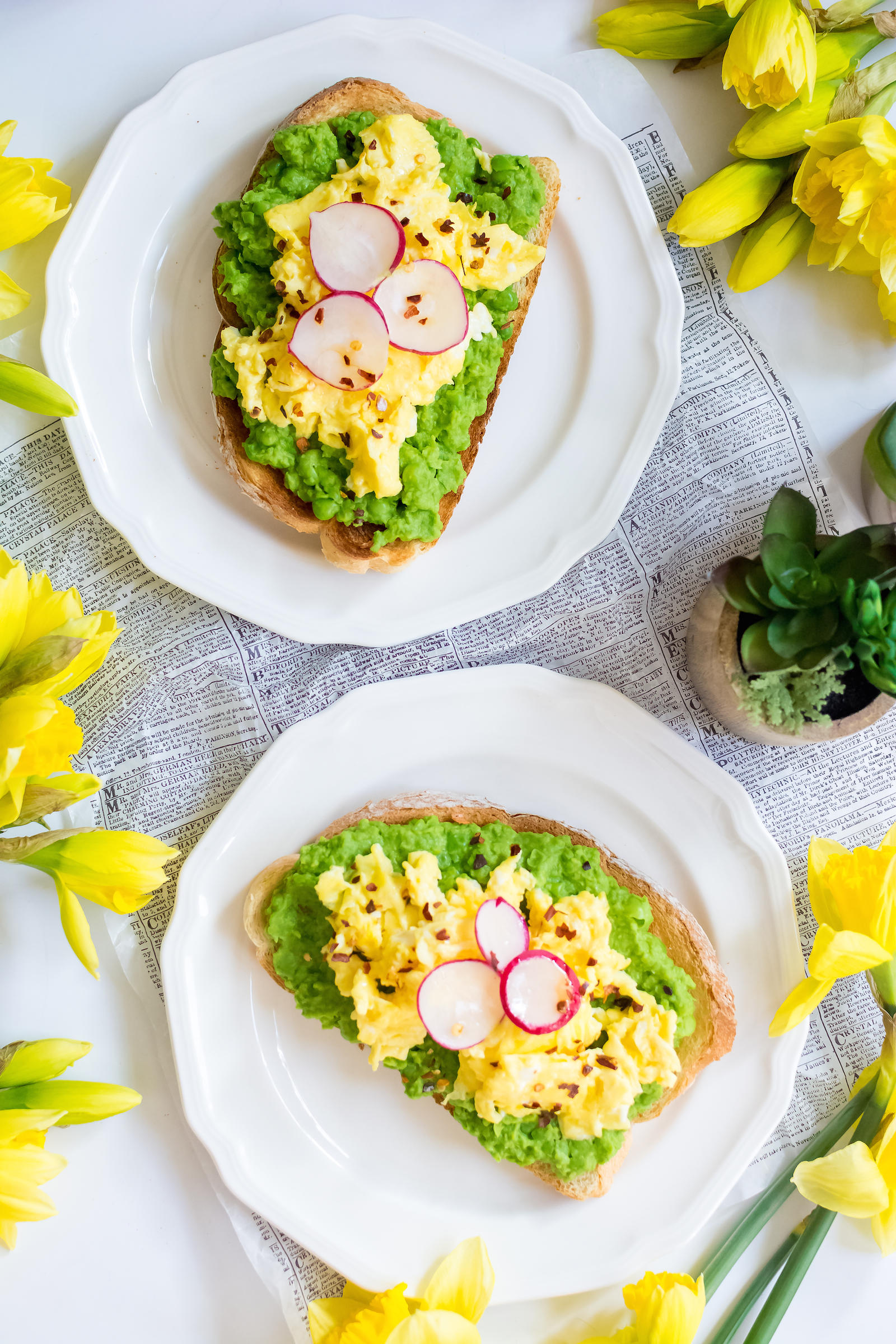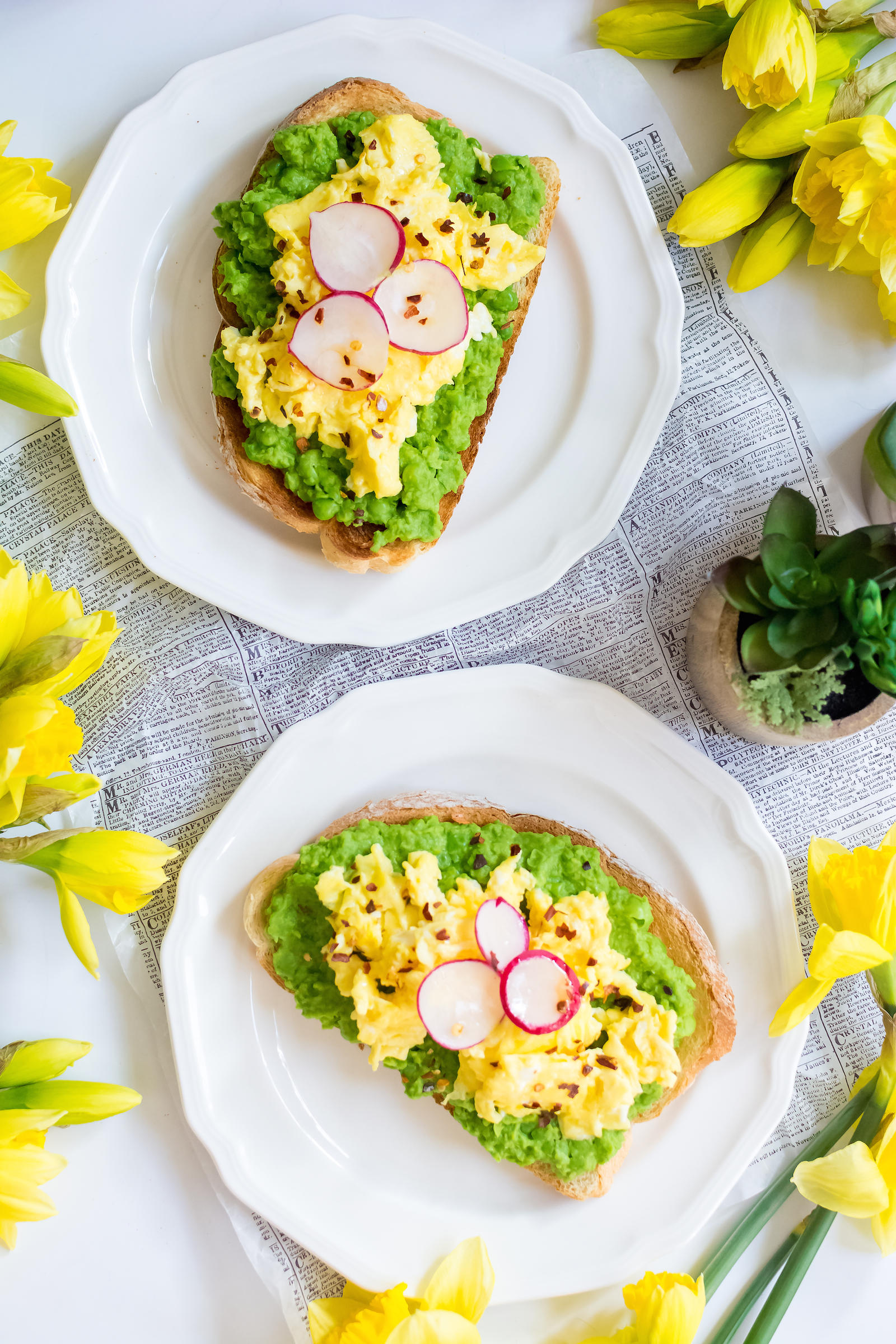 Pro Tip: Get creative with your eggs and garnishes for this tartine. Instead of scrambling the eggs, why not try an over-easy egg or a sliced hard-boiled one? Or instead of eggs perhaps a dollop of ricotta cheese instead?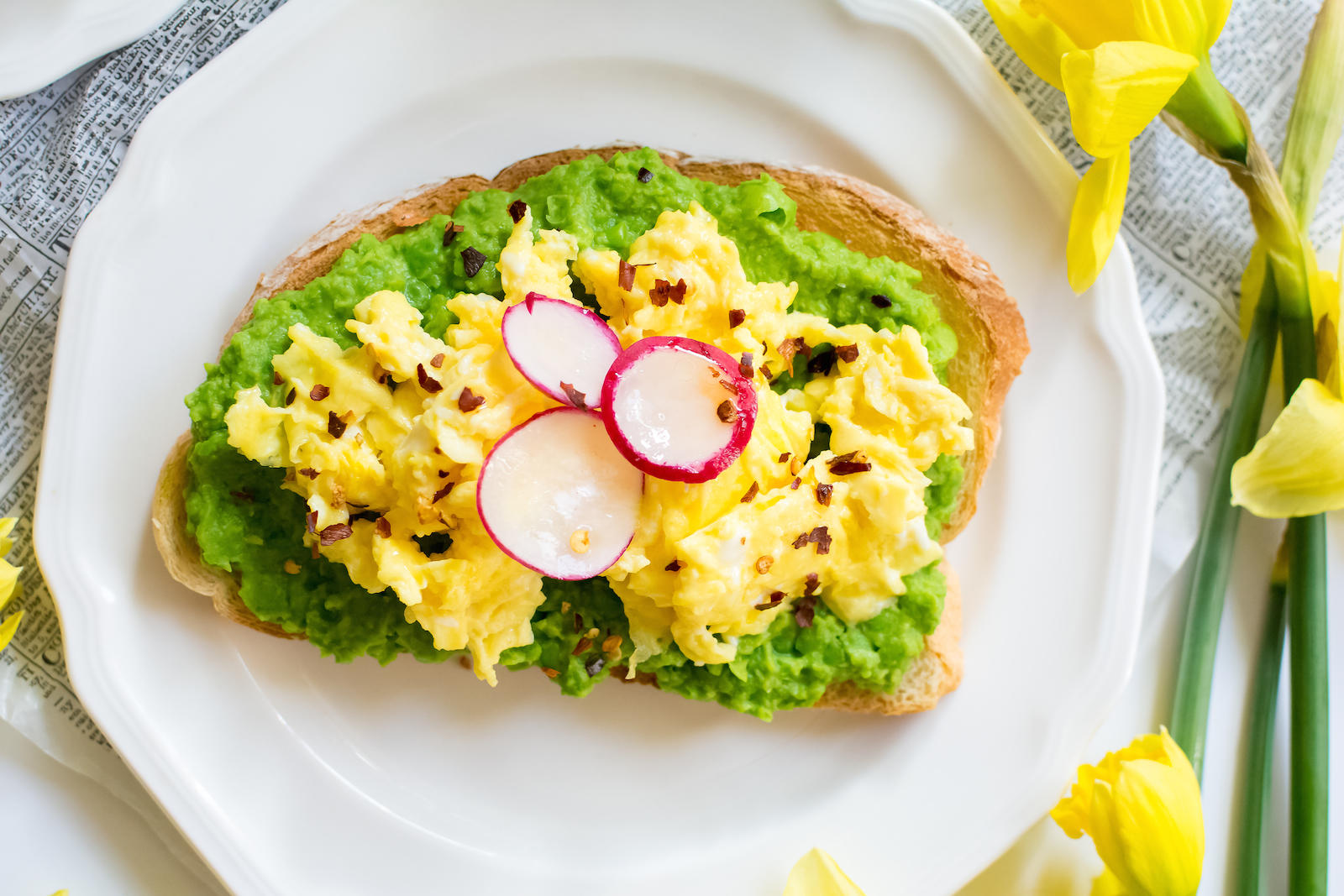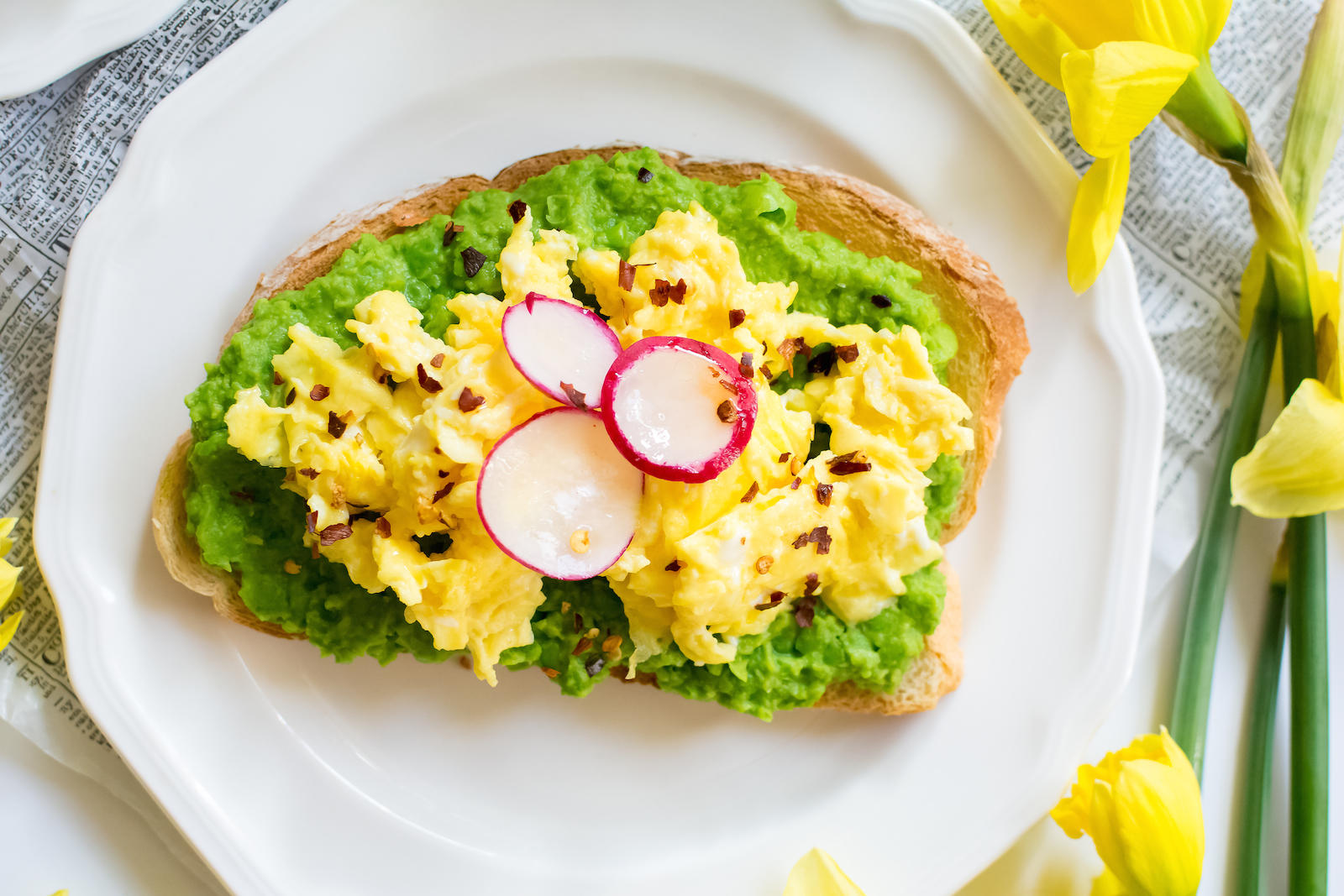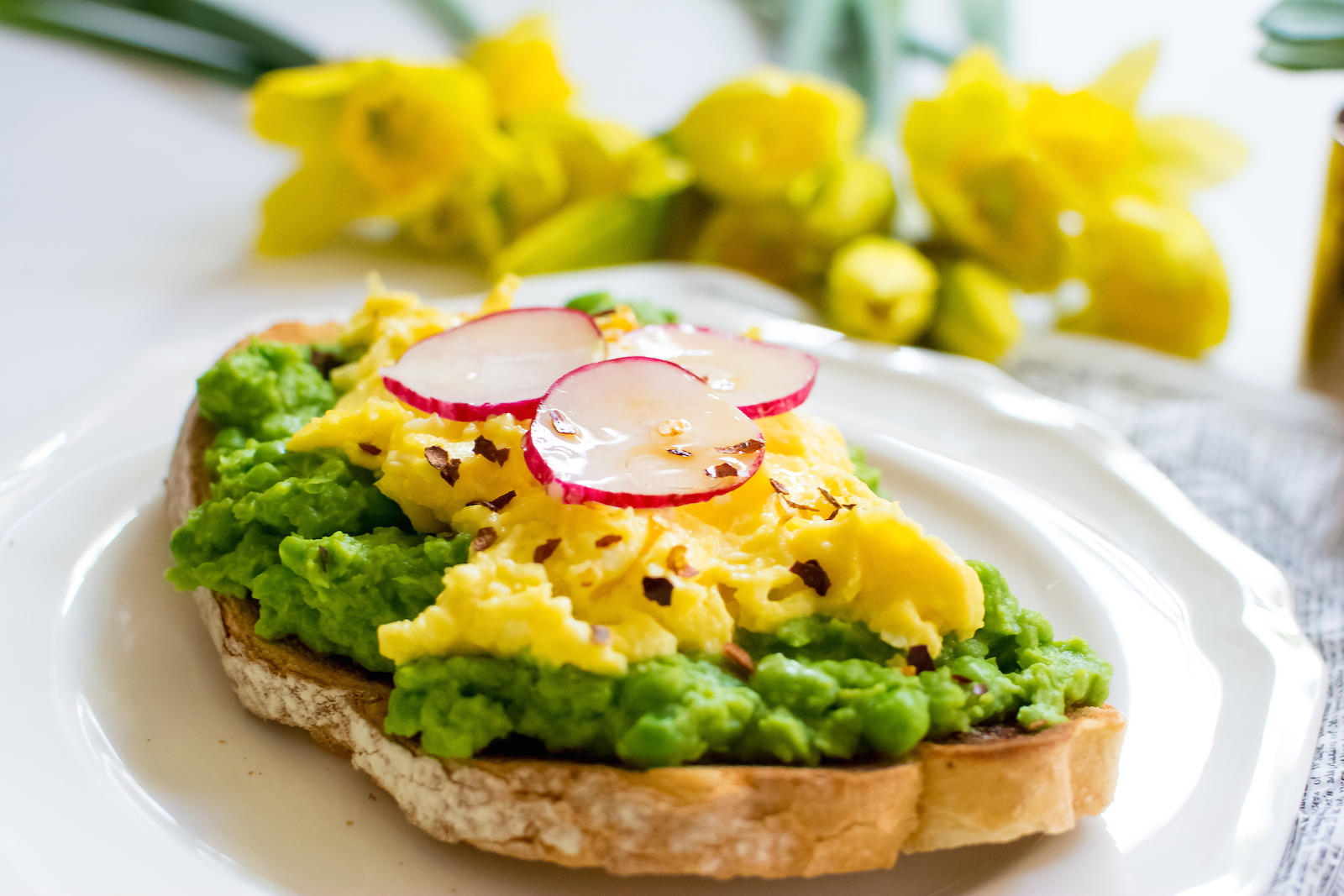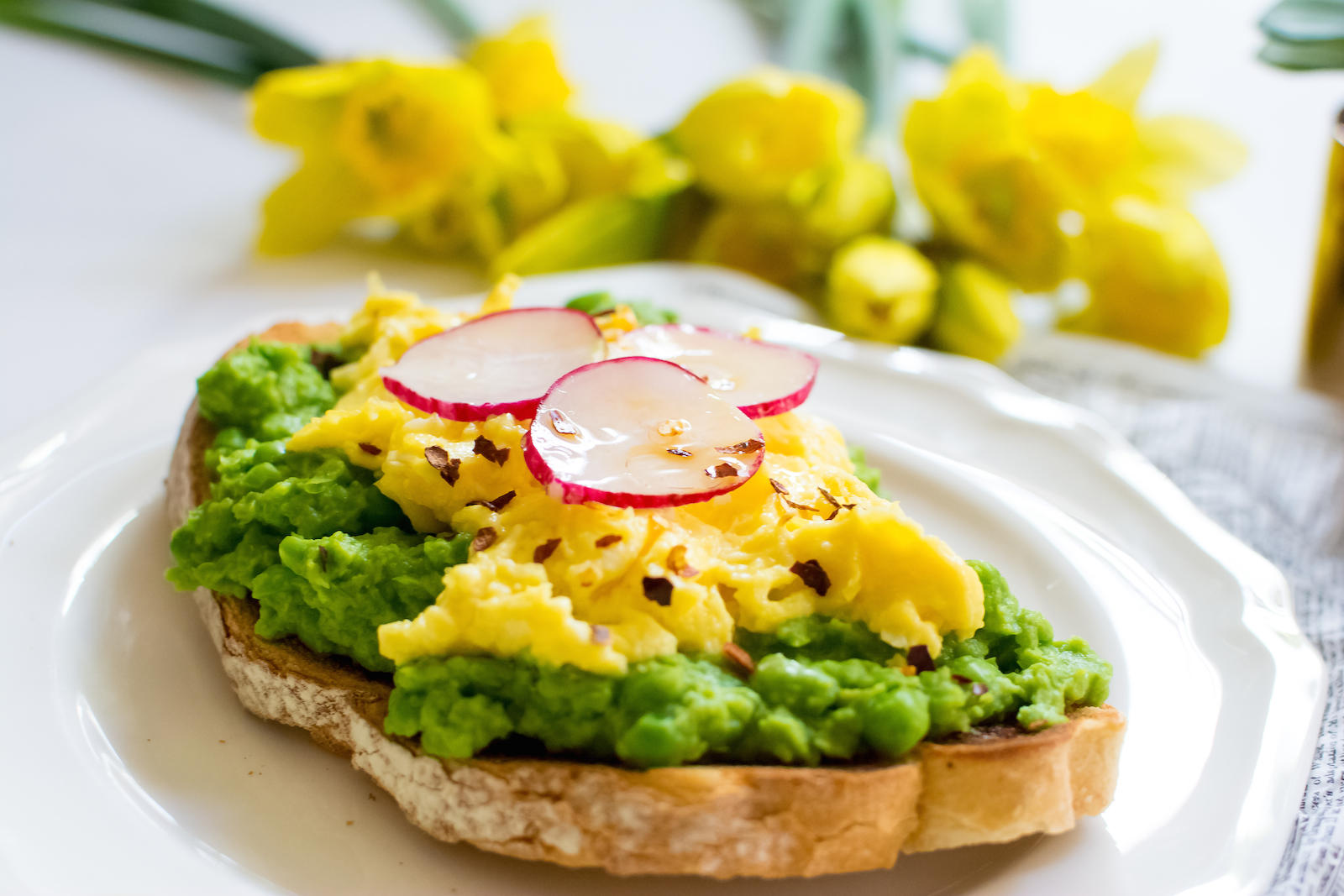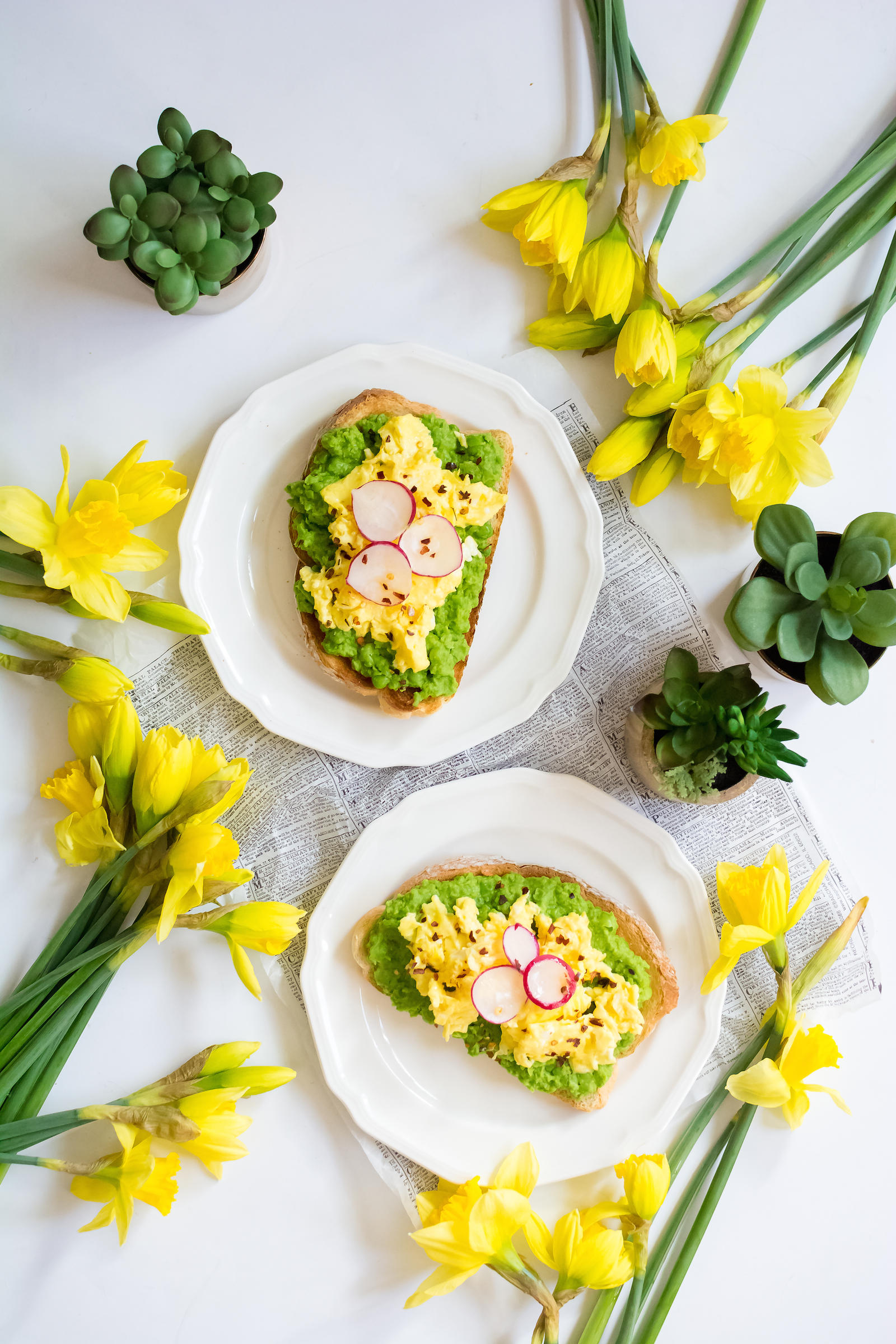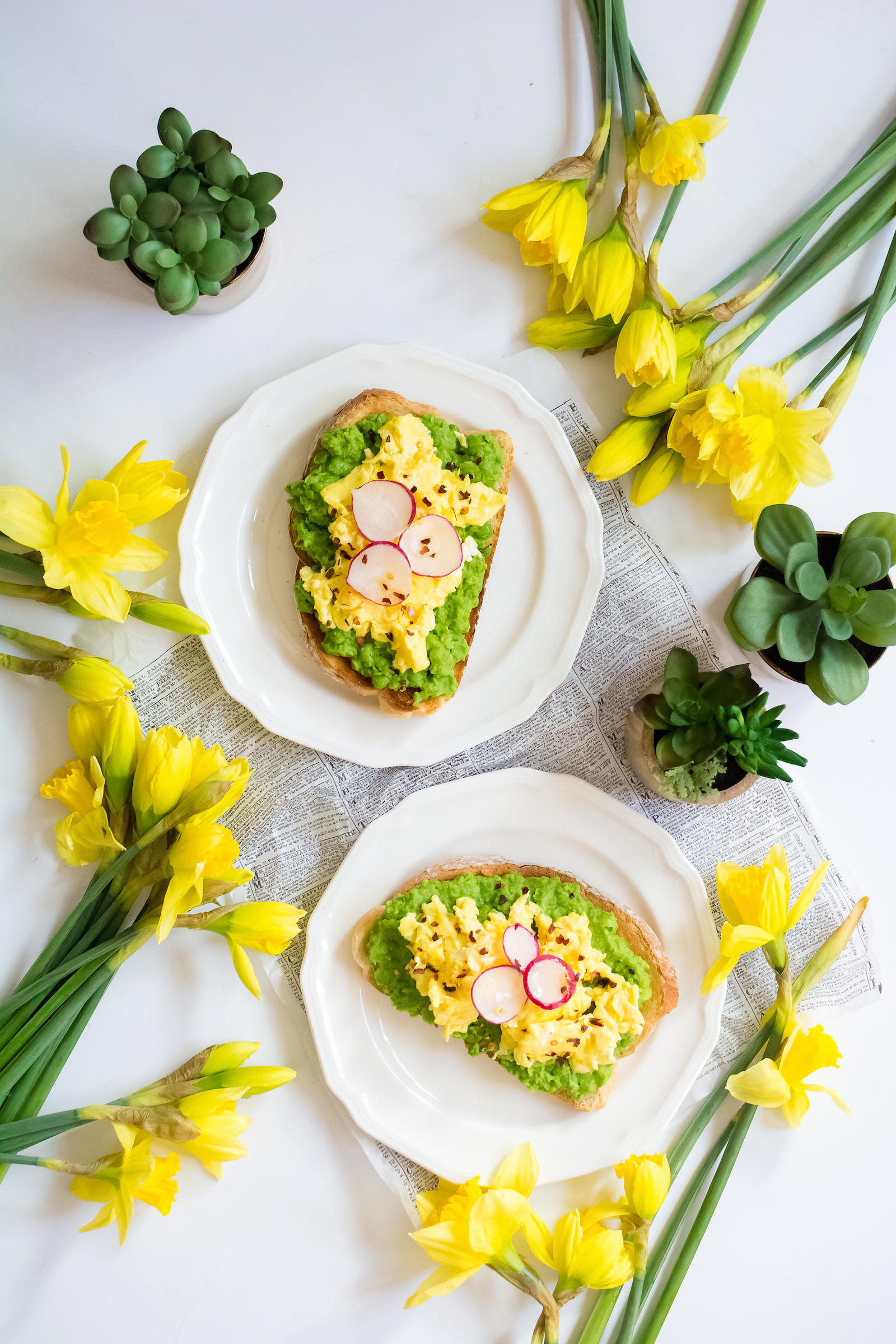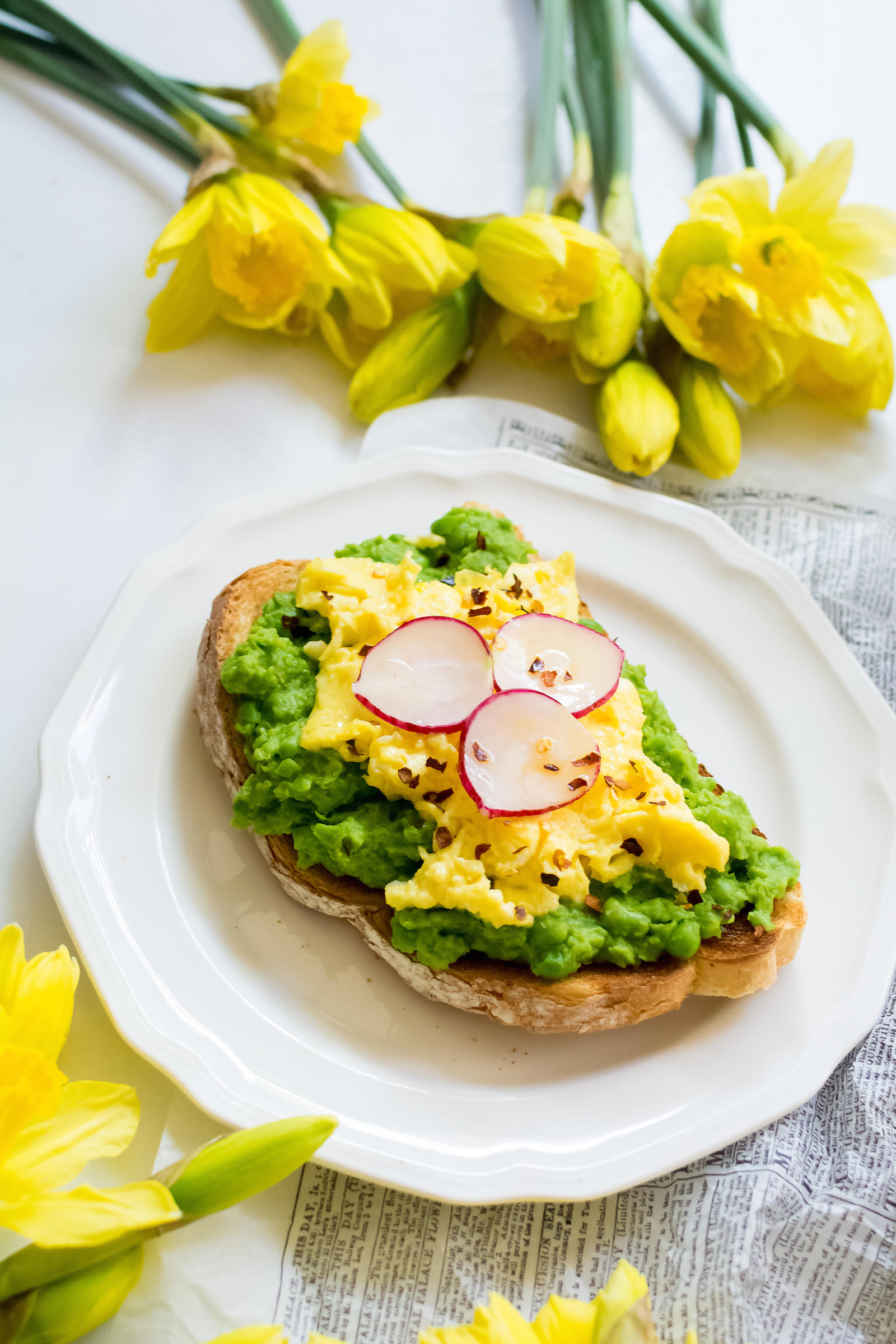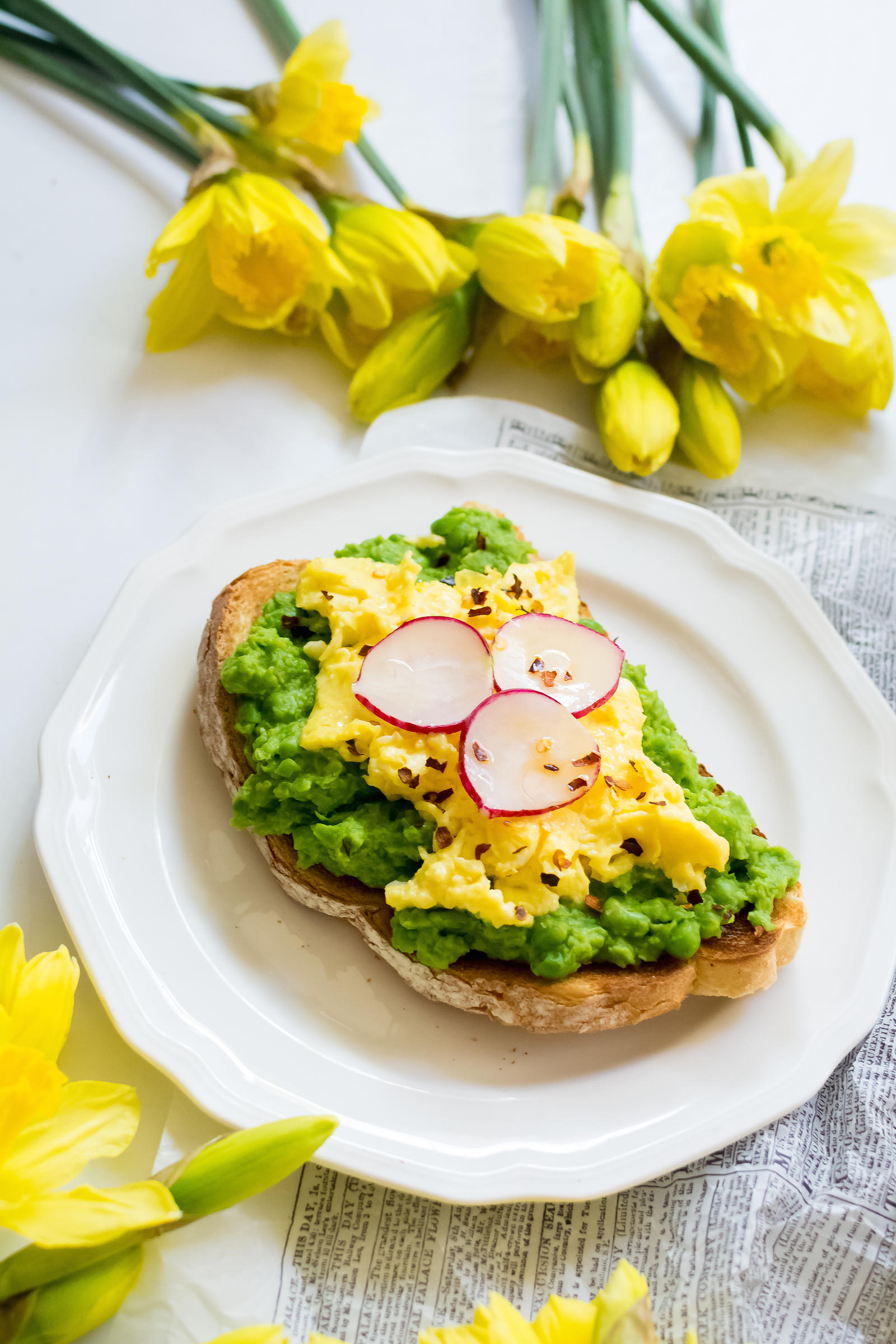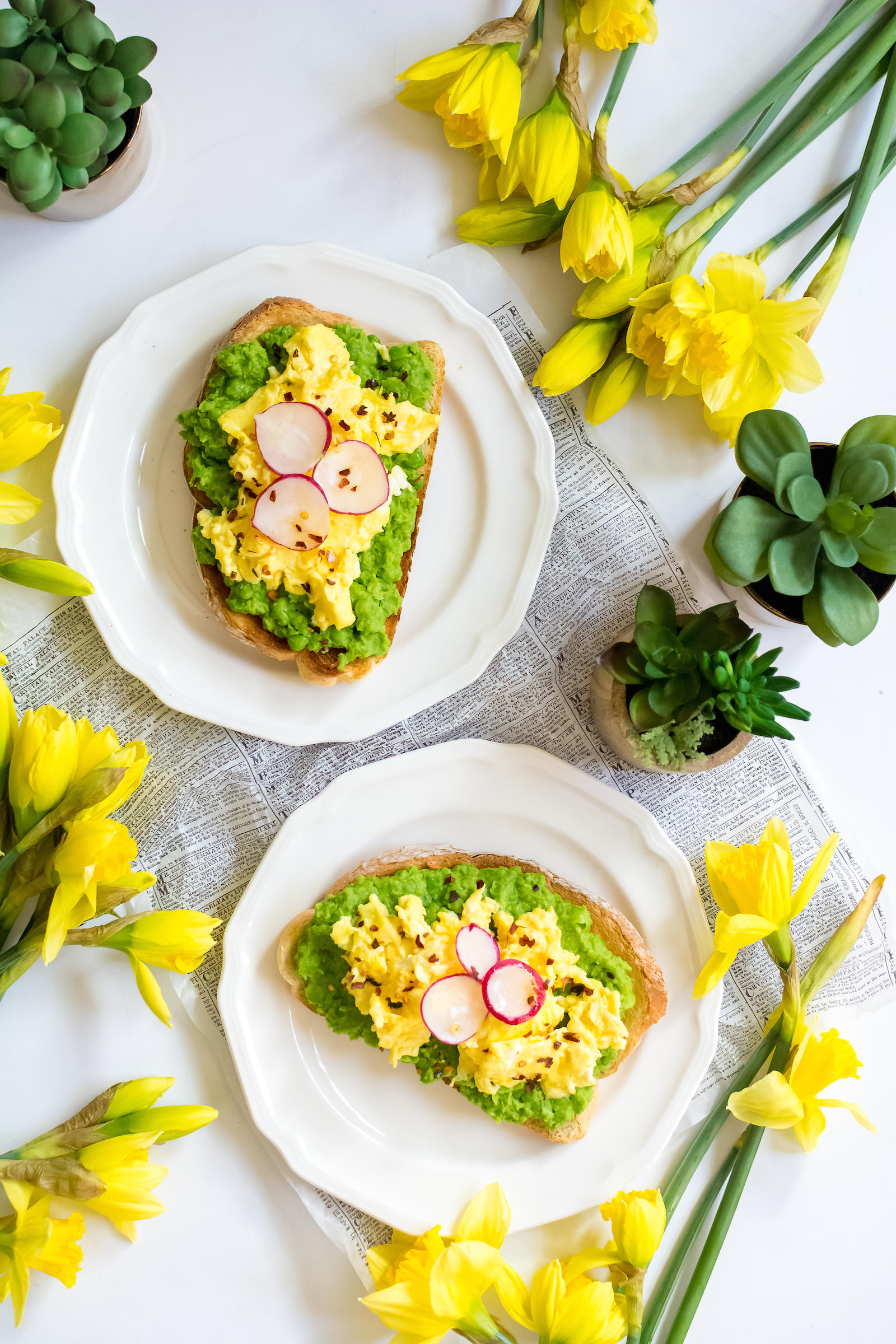 Don't forget to share your Mashed Pea & Scrambled Egg Tartine photos with the #SedBona tag on Instagram and Twitter!