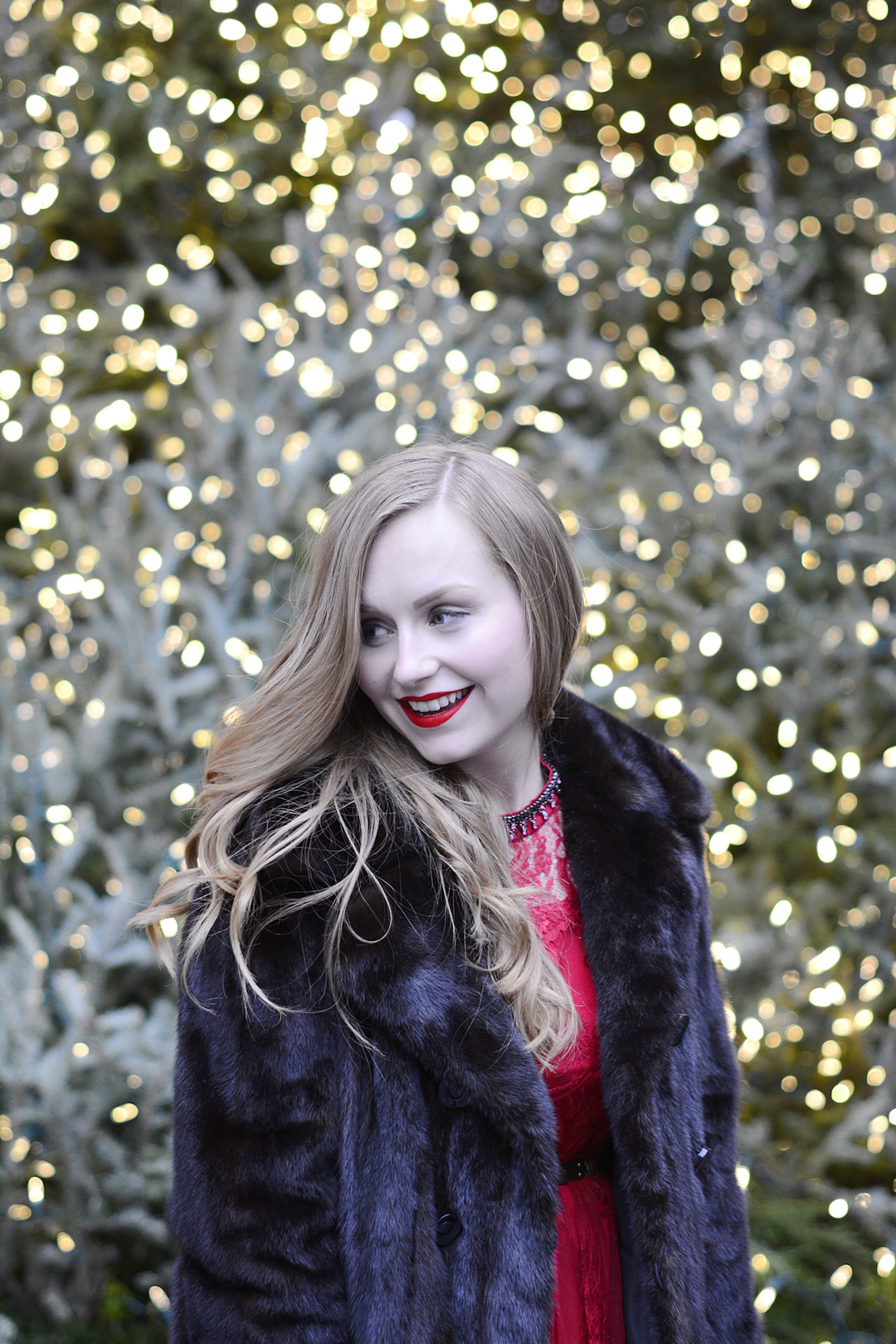 "Christmas waves a magic wand over this world, and behold, everything is softer and more beautiful."
— Norman Vincent Peale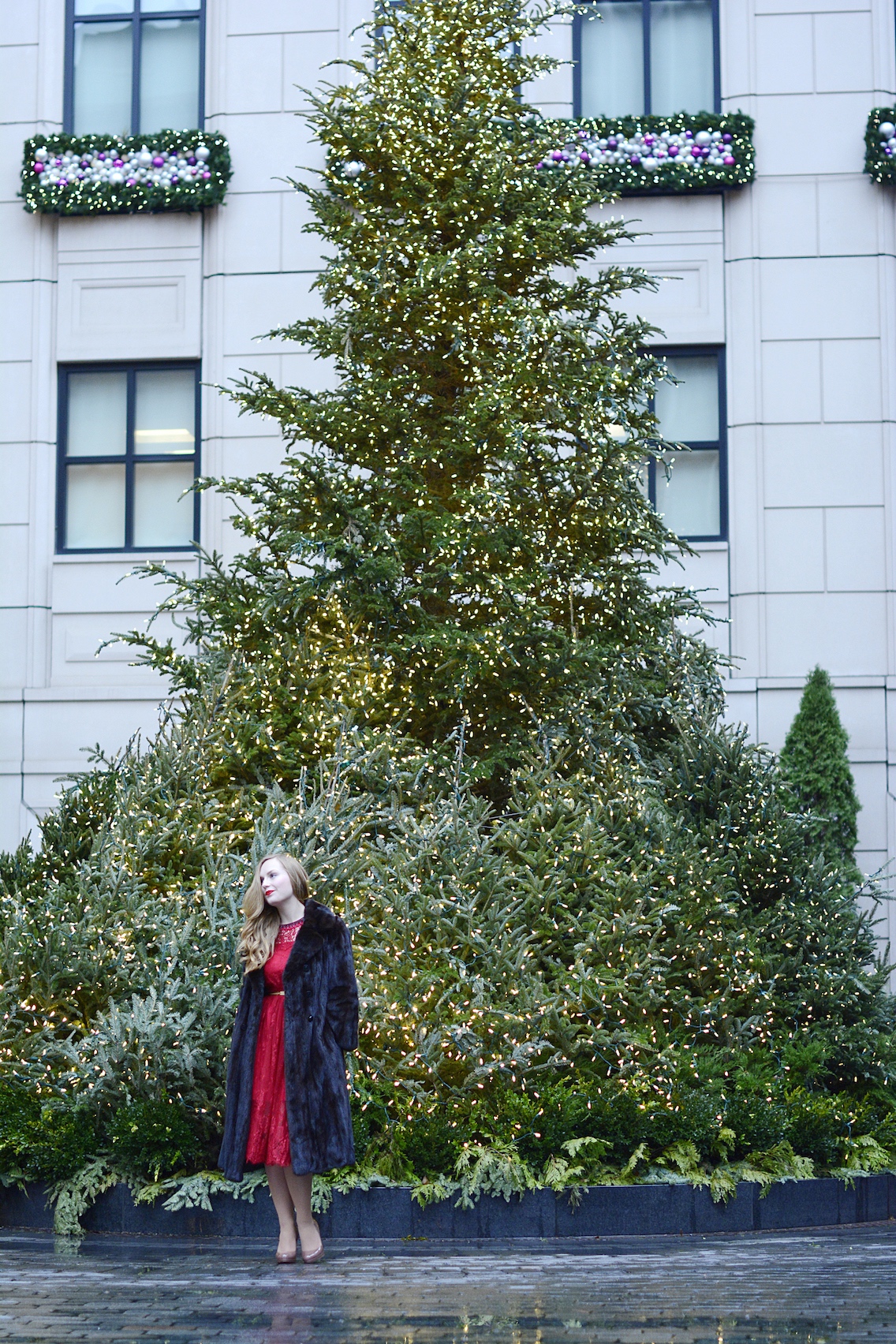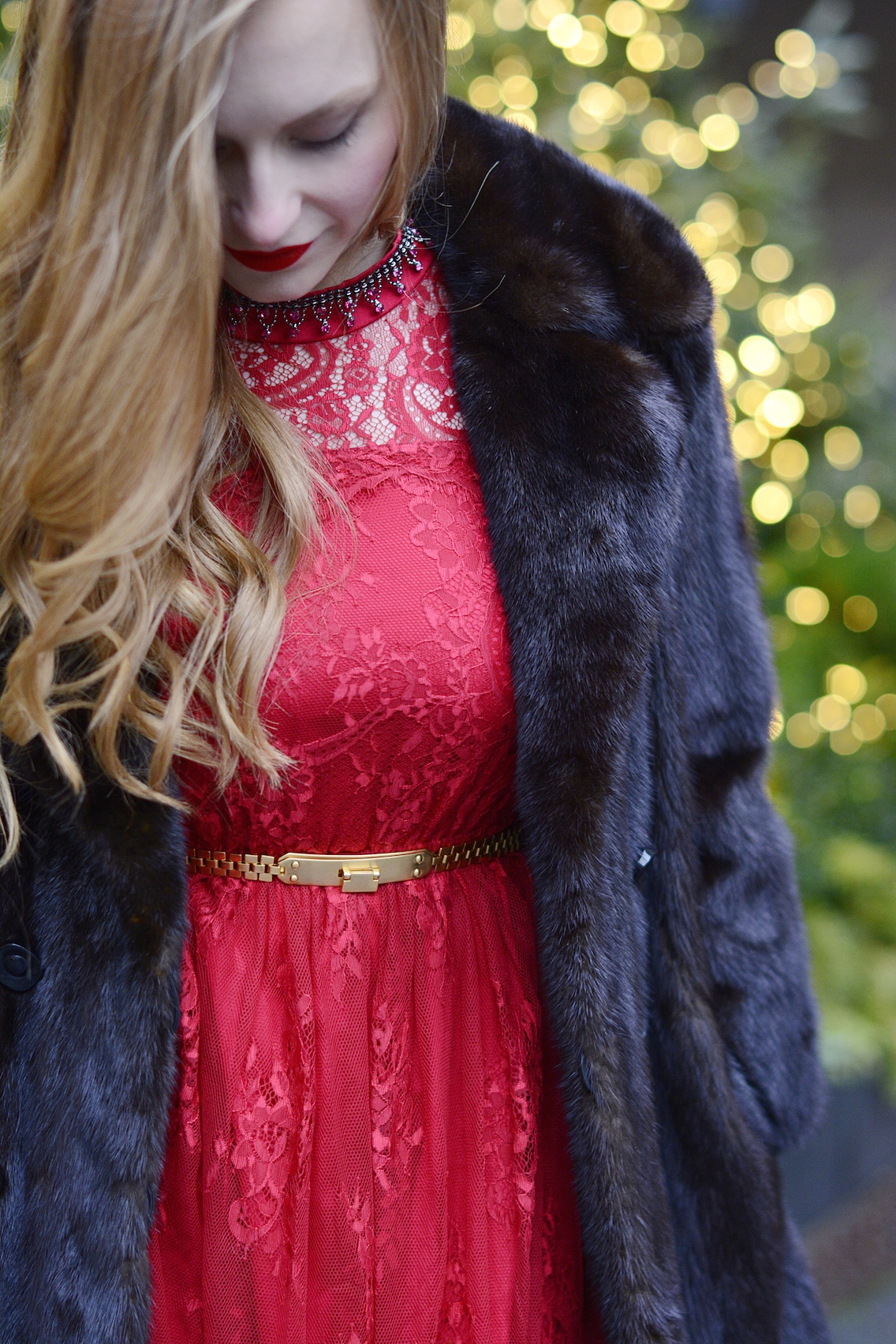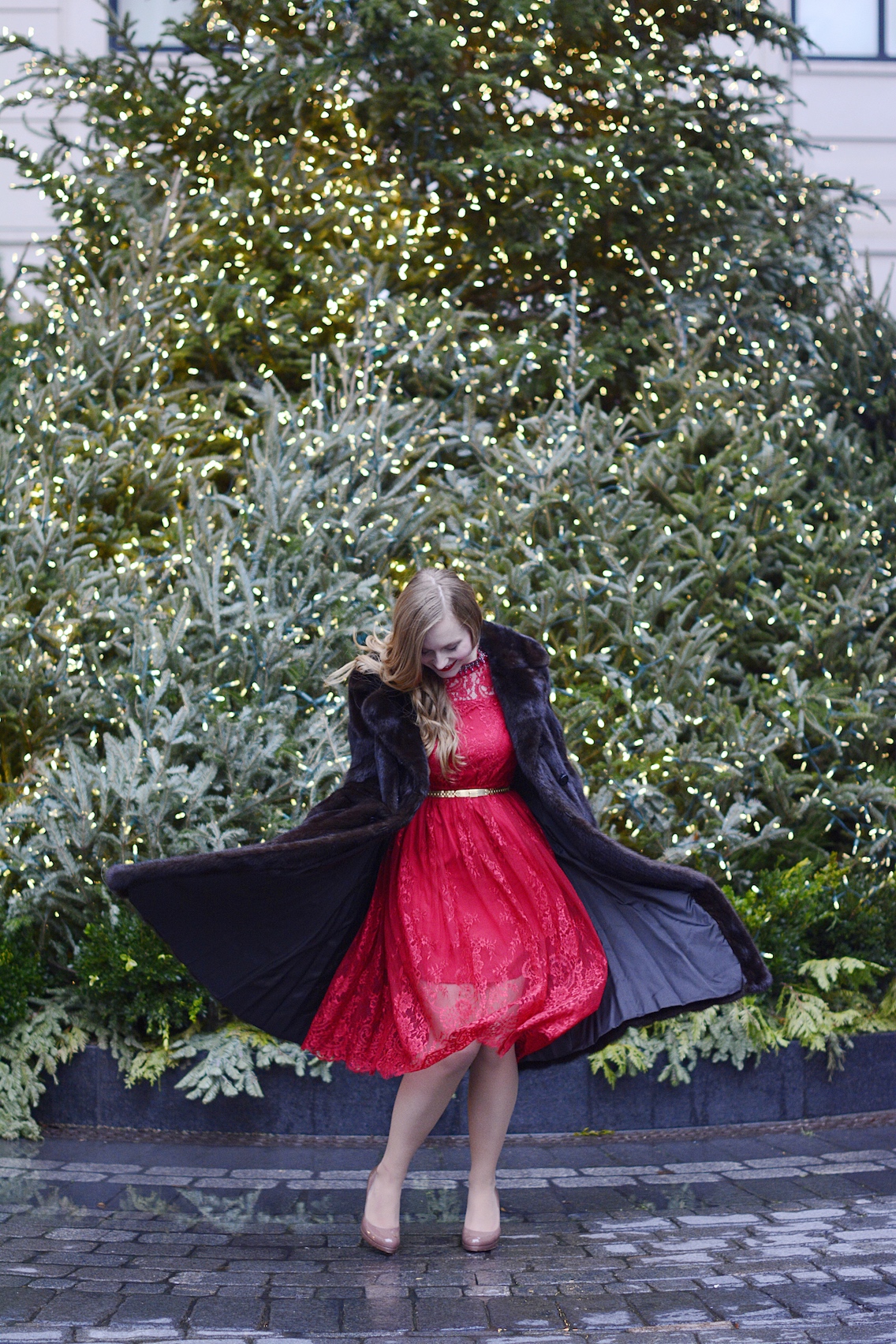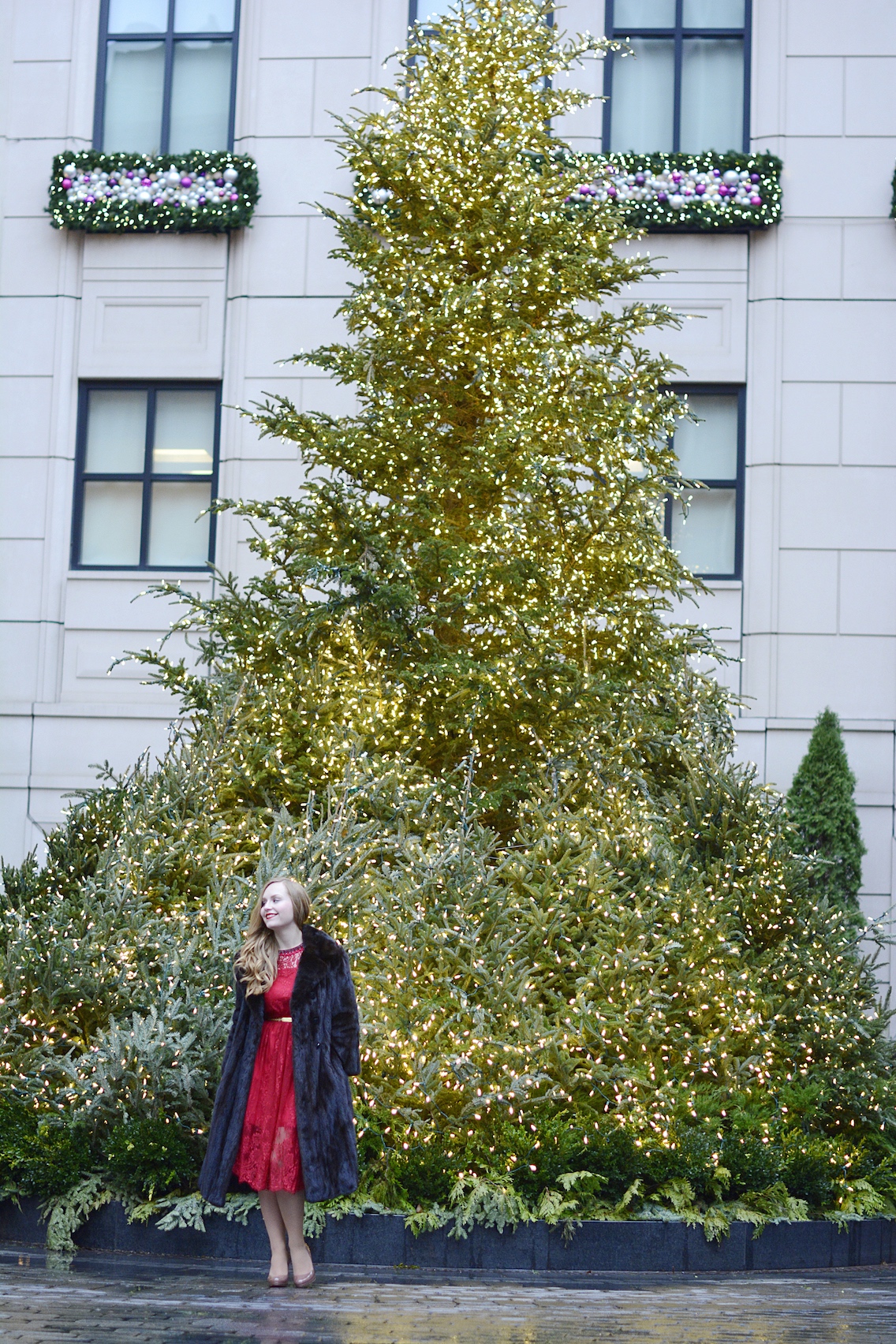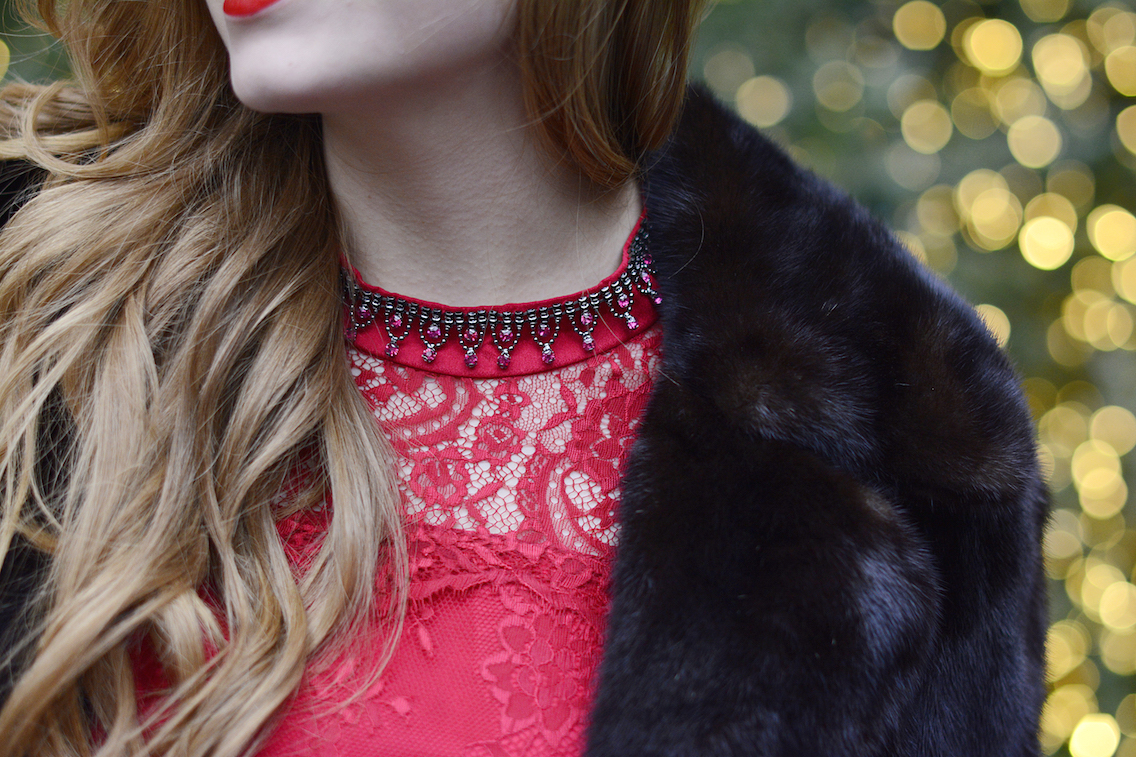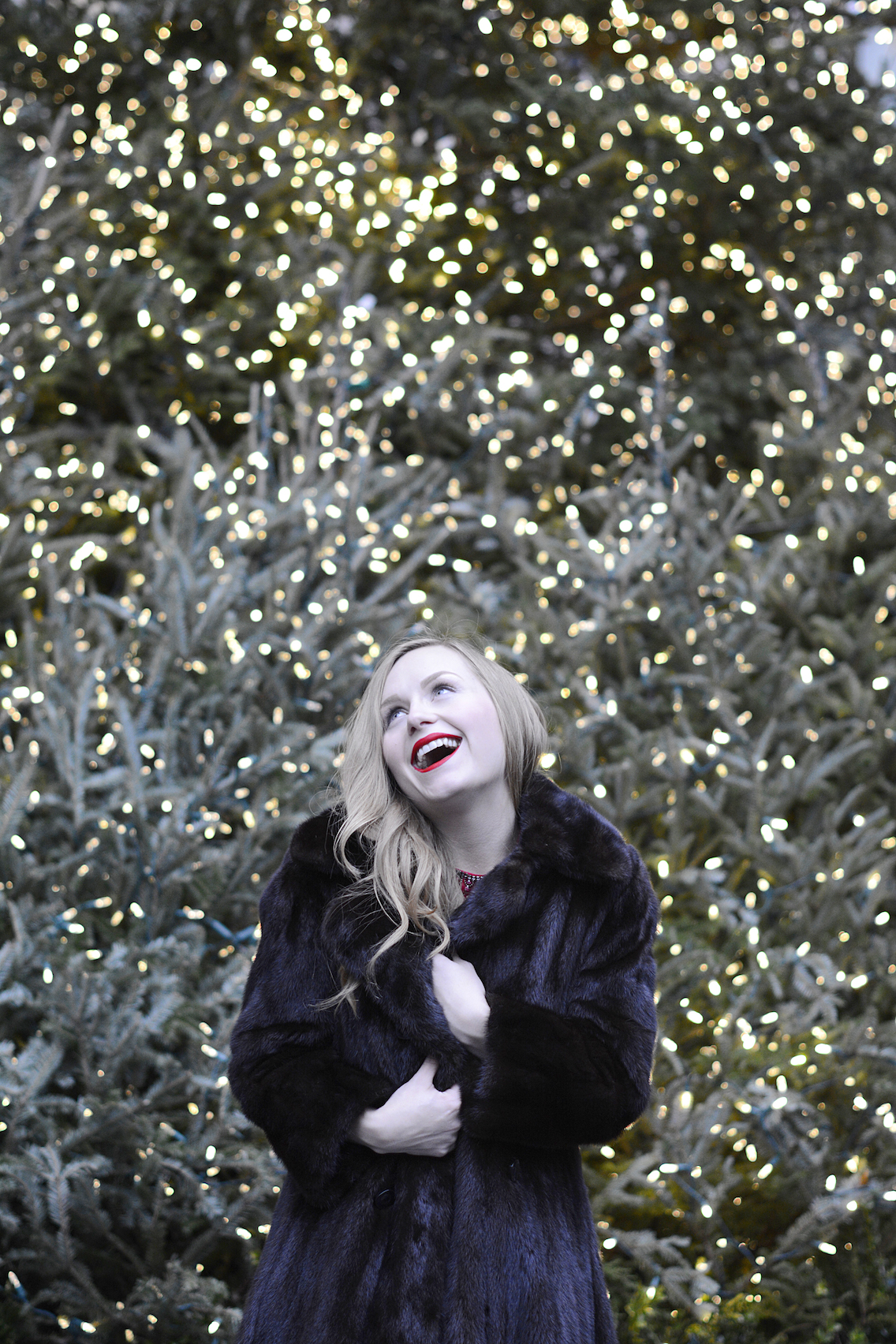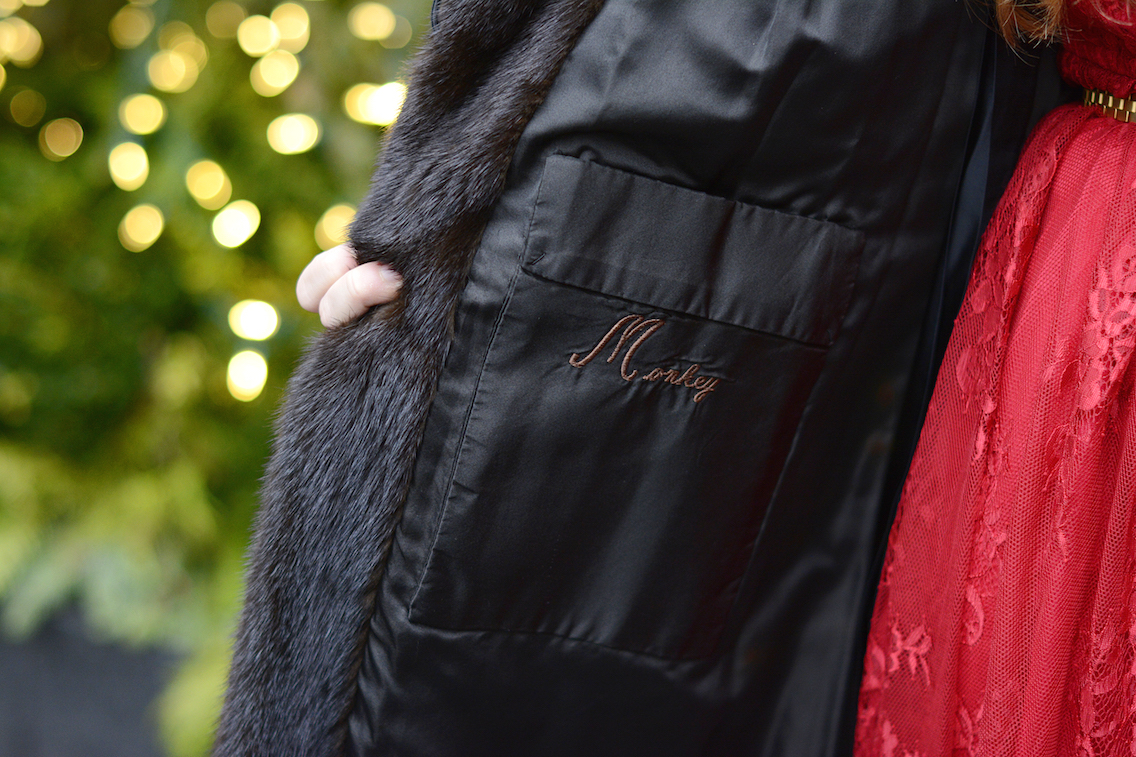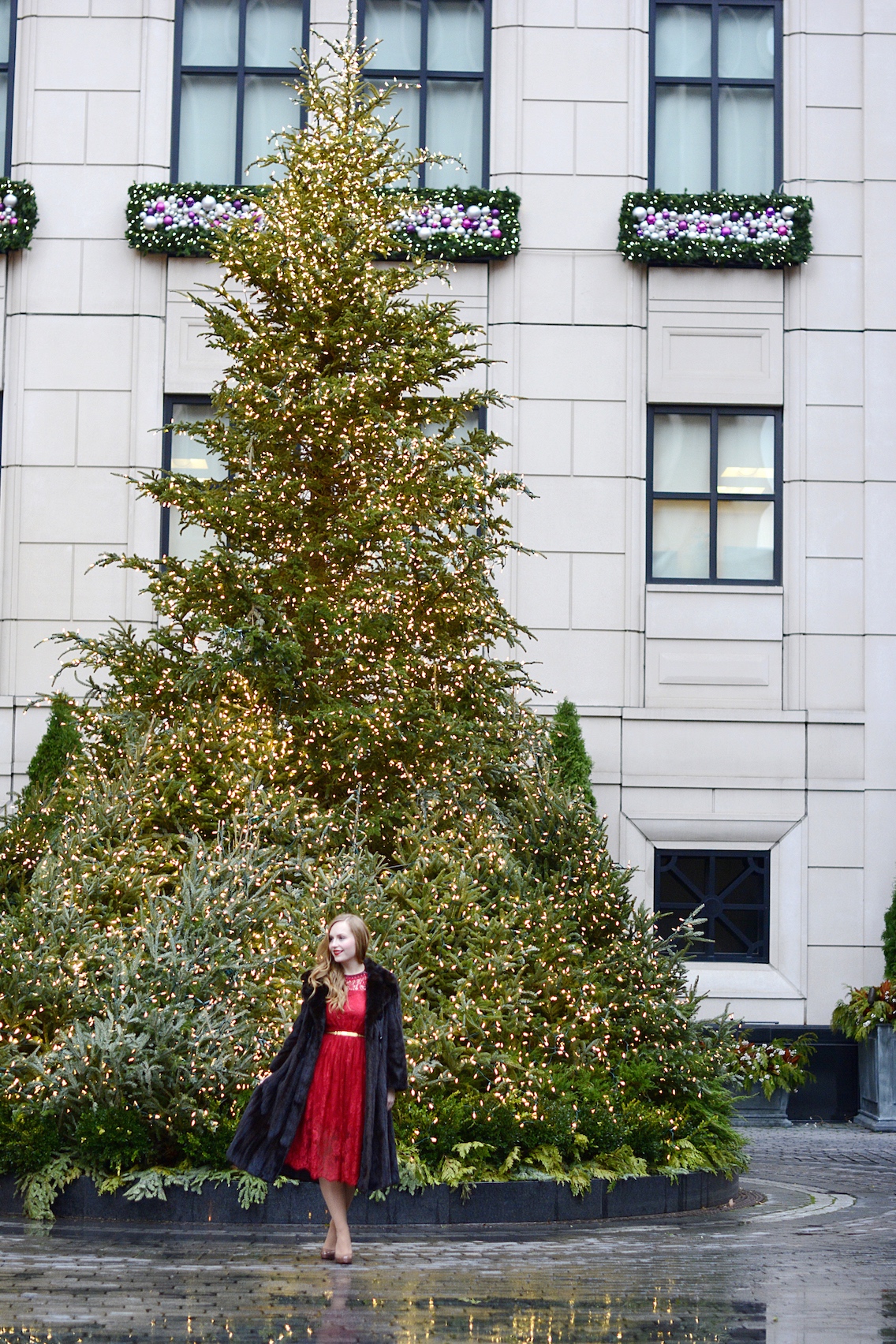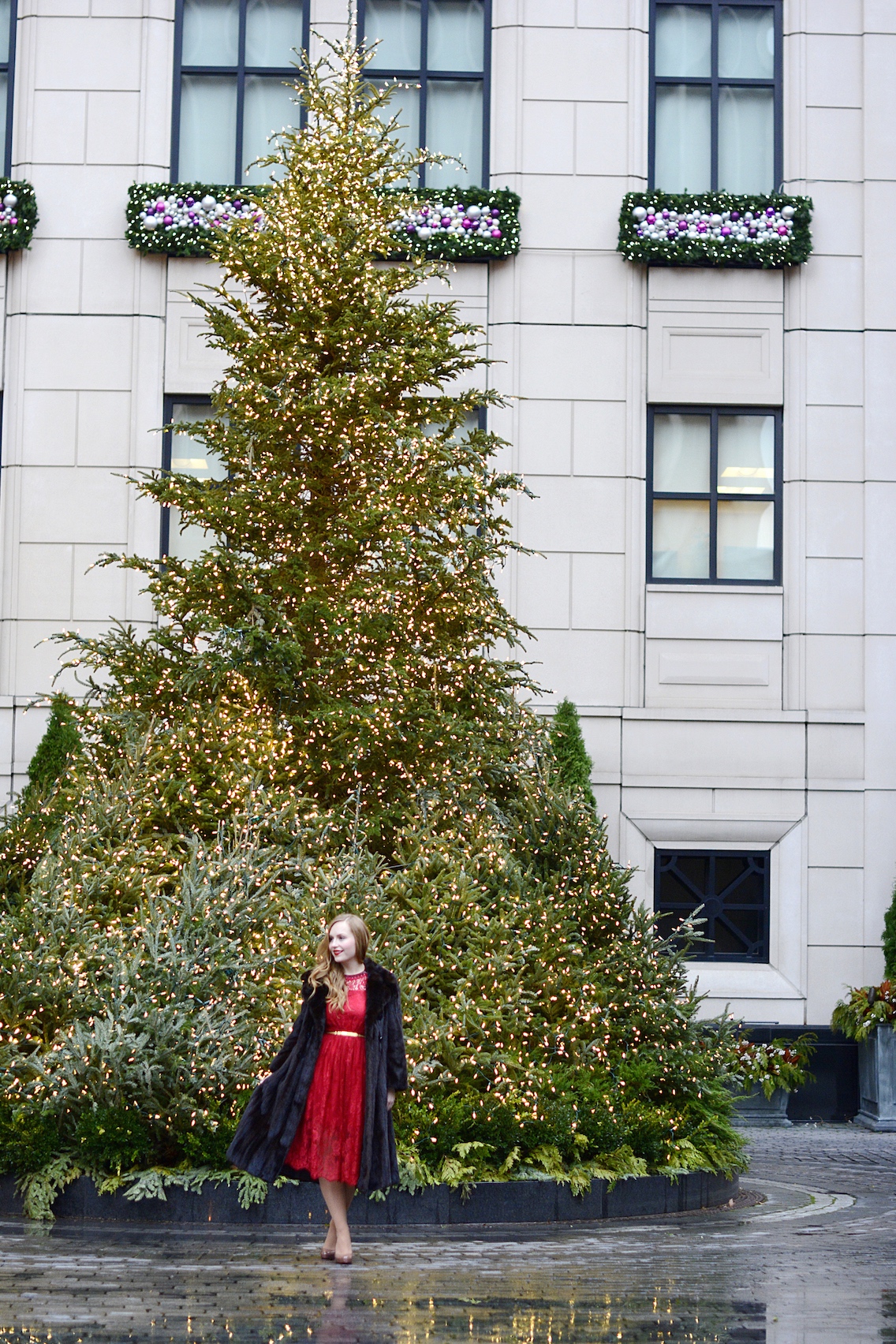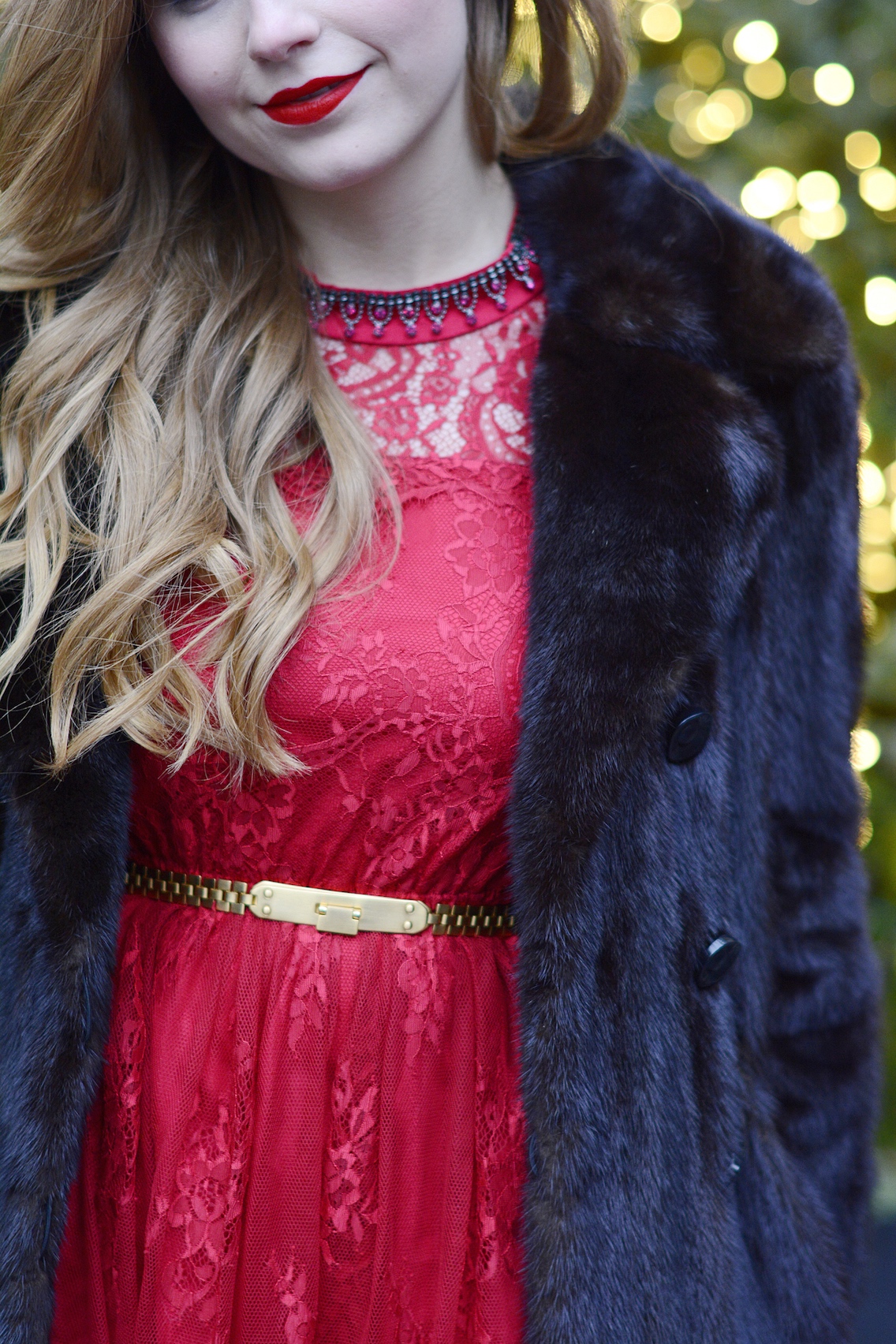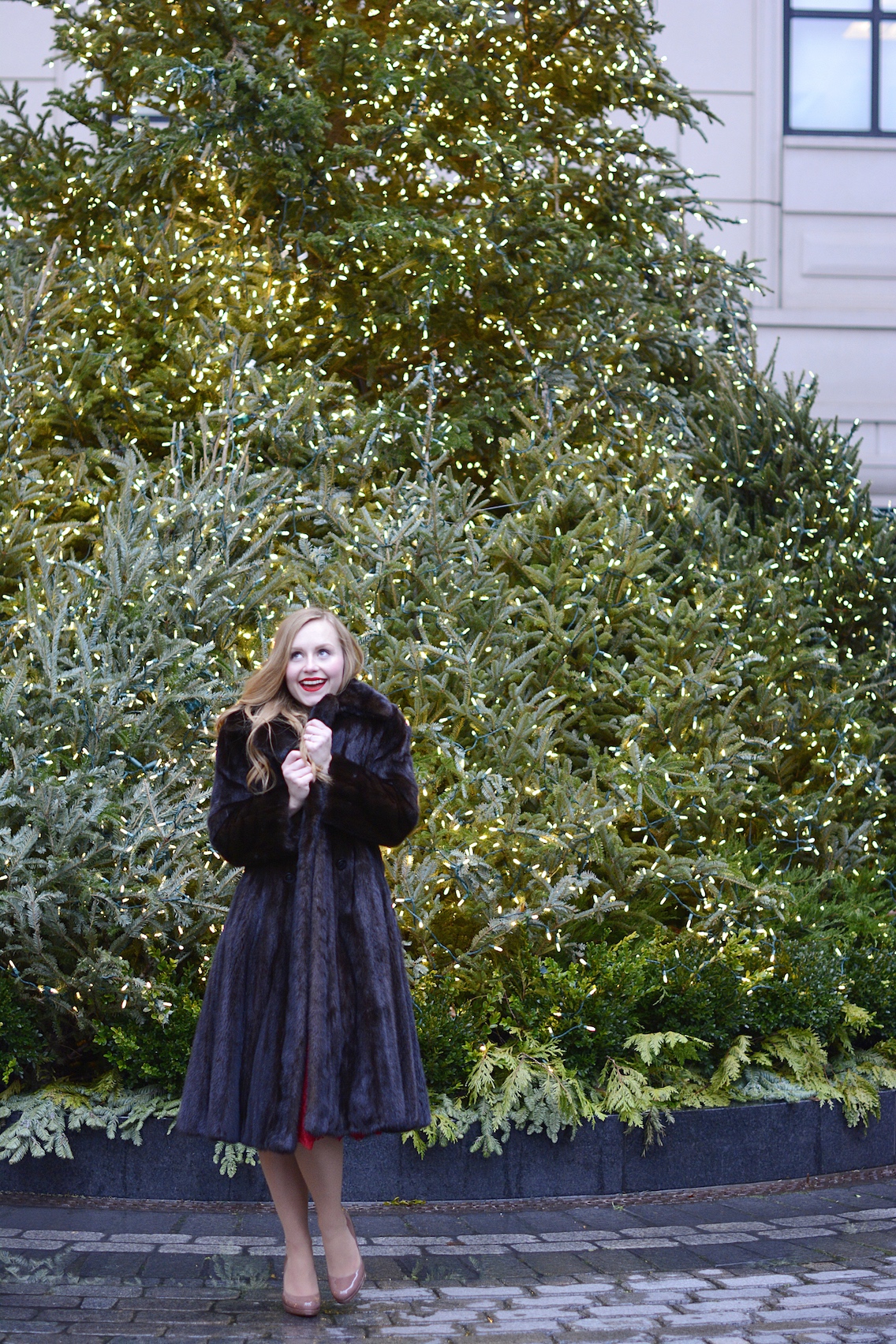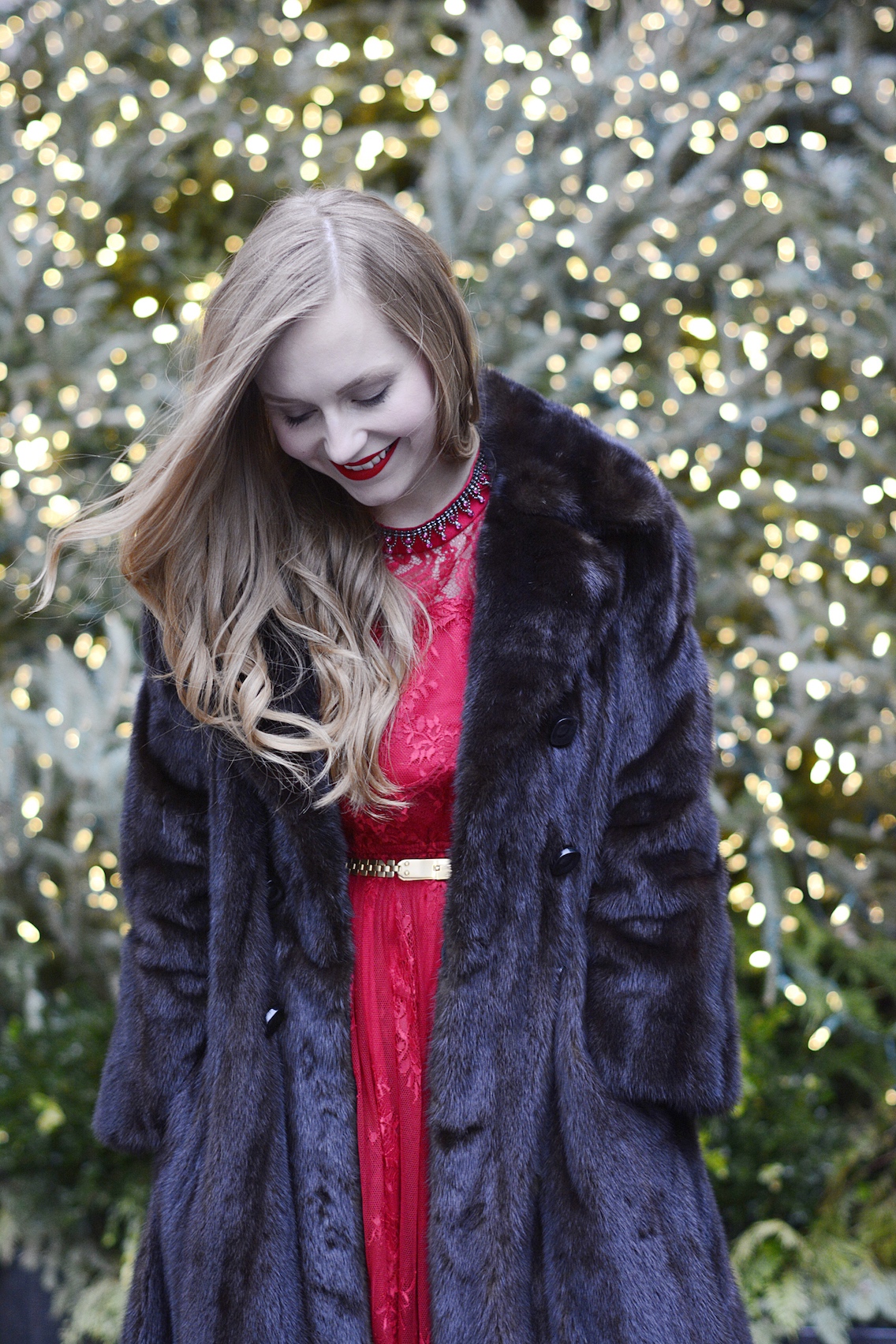 SHOP THE LOOK:
Dress – Chicwish Red Lace Midi (under $60 here) || Coat – My Grandmother's Vintage Mink (similar: 1 / 2 / 3) || Pumps – LK Bennett 'Sledge' || Belt – Reiss (similar: 1 / 2) || Lips – Stila in 'Beso'
Photos courtesy of Anna of NoirFriday
As an early Christmas gift this year my Grandmother gave my Mother, Sister, and I her vintage fur coats and stoles to share amongst ourselves. Each of her many coats are exquisite but something about this classic a-line mink called to me most. It's quite possibly the warmest coat I'll ever own (behind my beloved shearling) and yet the flaring a-line silhouette is so tailored and feminine, despite the warm bulk. It even has my Grandpa's nickname for my Grandma embroidered on the inside… "Monkey".
So when it came time to decide where to shoot this mink treasure, I knew of only one place that would pay proper homage to my vintage Christmas Gift — the Waldorf Christmas Tree!
In my opinion, there's no lovelier outdoor Christmas tree in Chicago (but maybe that's because of the opulent, European-esque architecture that surrounds the tree as much as it is the tree itself). And after I saw Kelly's gorgeous shoot there last Christmas it had always been at the top of my "to-shoot" wishlist! So it was a magical experience finally shooting in front of that stunning tree in such a sentimental coat — I know my grandmother will love having a few of the photos in her Christmas stocking too!
Oh and did you catch my feature in Nylon Magazine's Insta Files Chicago Blogger Round-Up last week? I was absolutely honored to be featured along with many of my other favorite Chicago bloggers — it's so wonderful to see us Second City bloggers slowly take over the world!