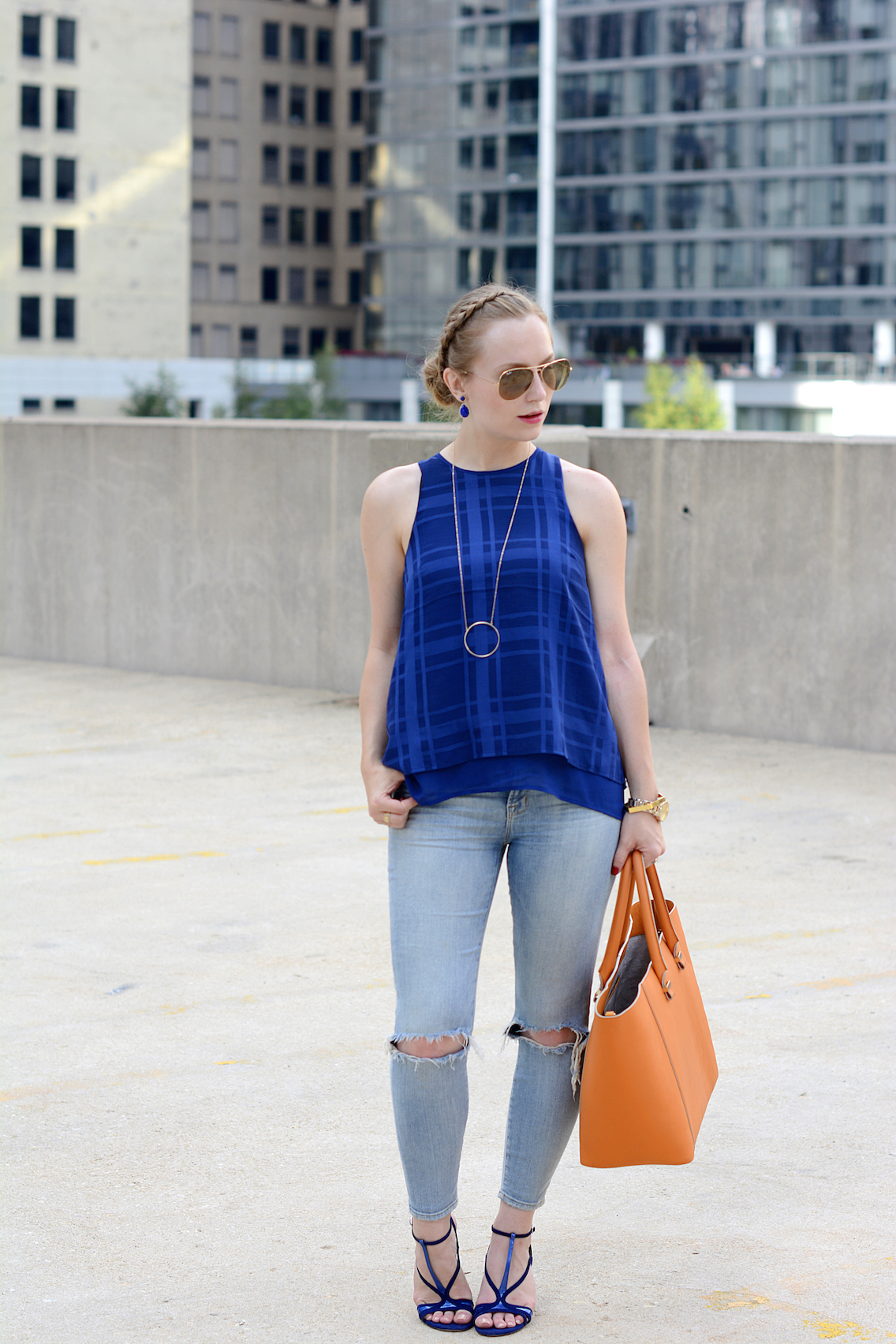 "Eventually, I think Chicago will be the most beautiful great city left in the world."
— Frank Lloyd Wright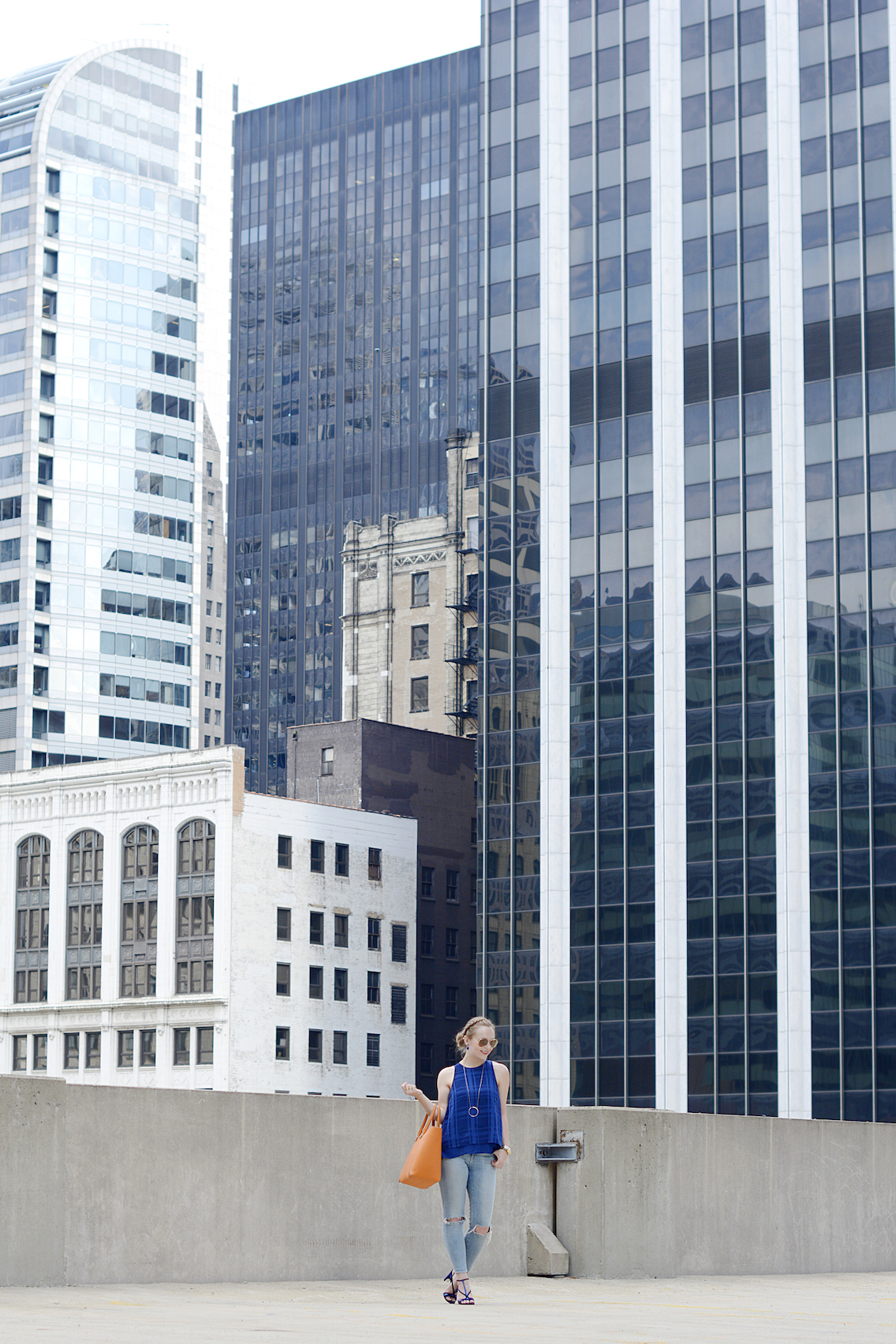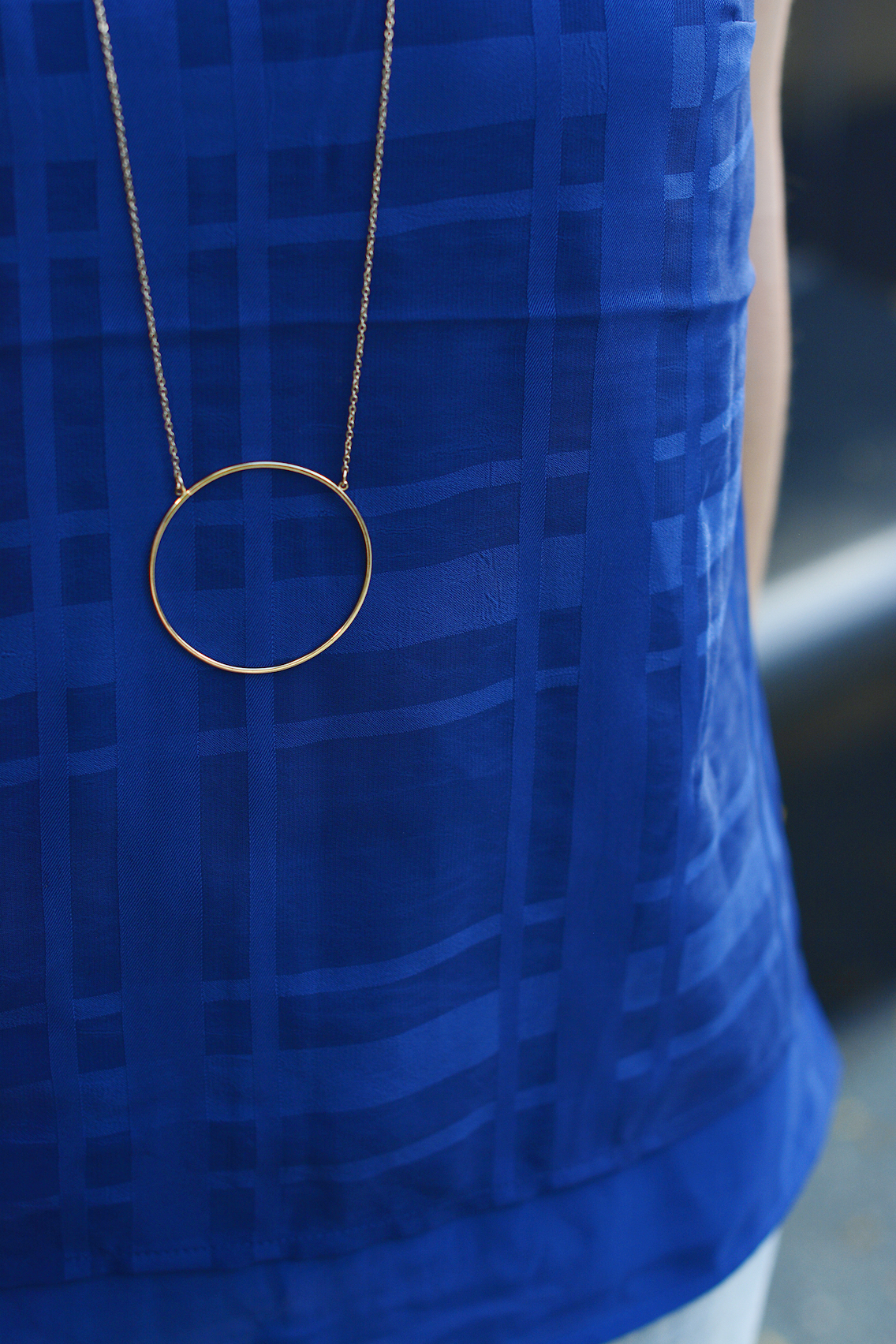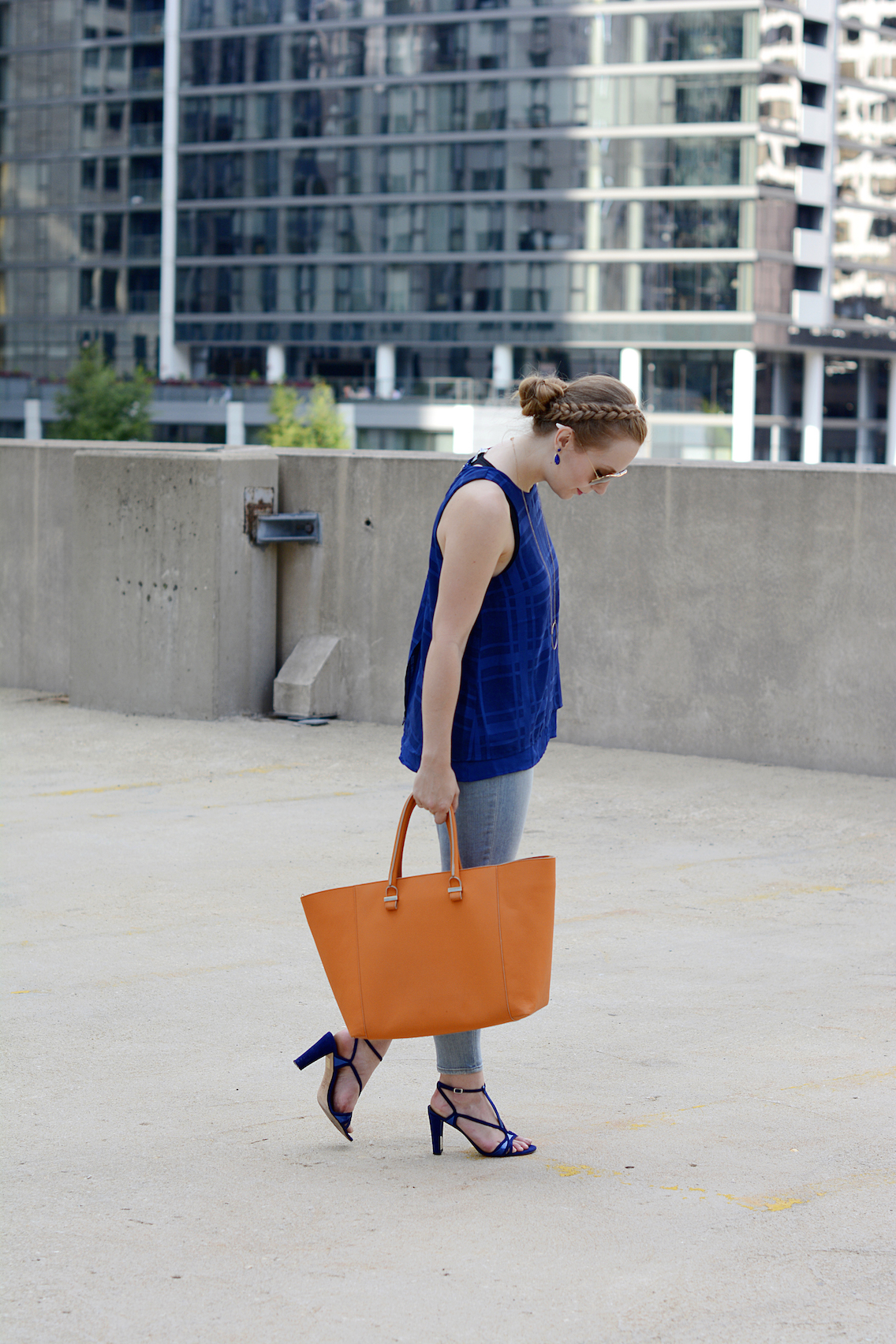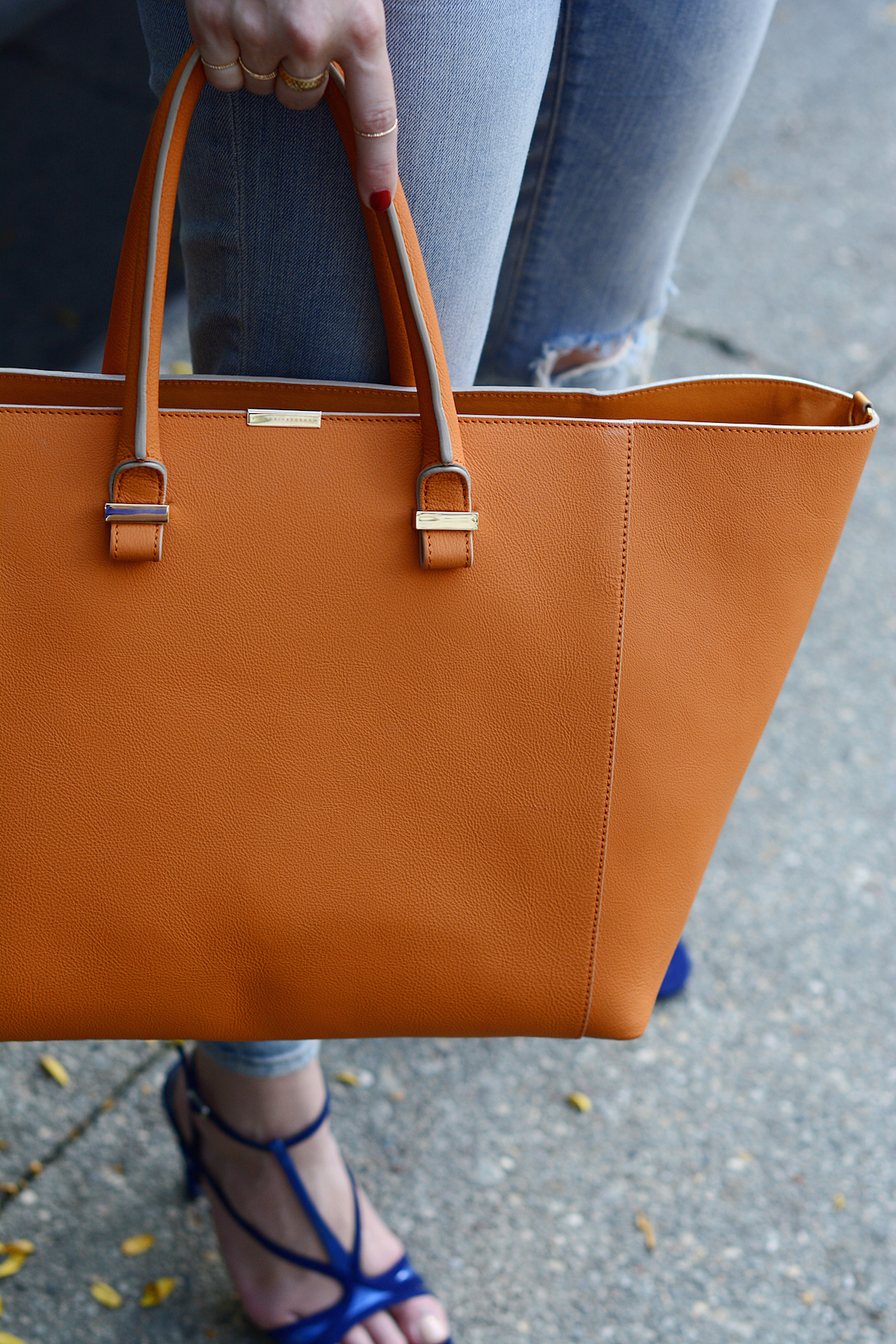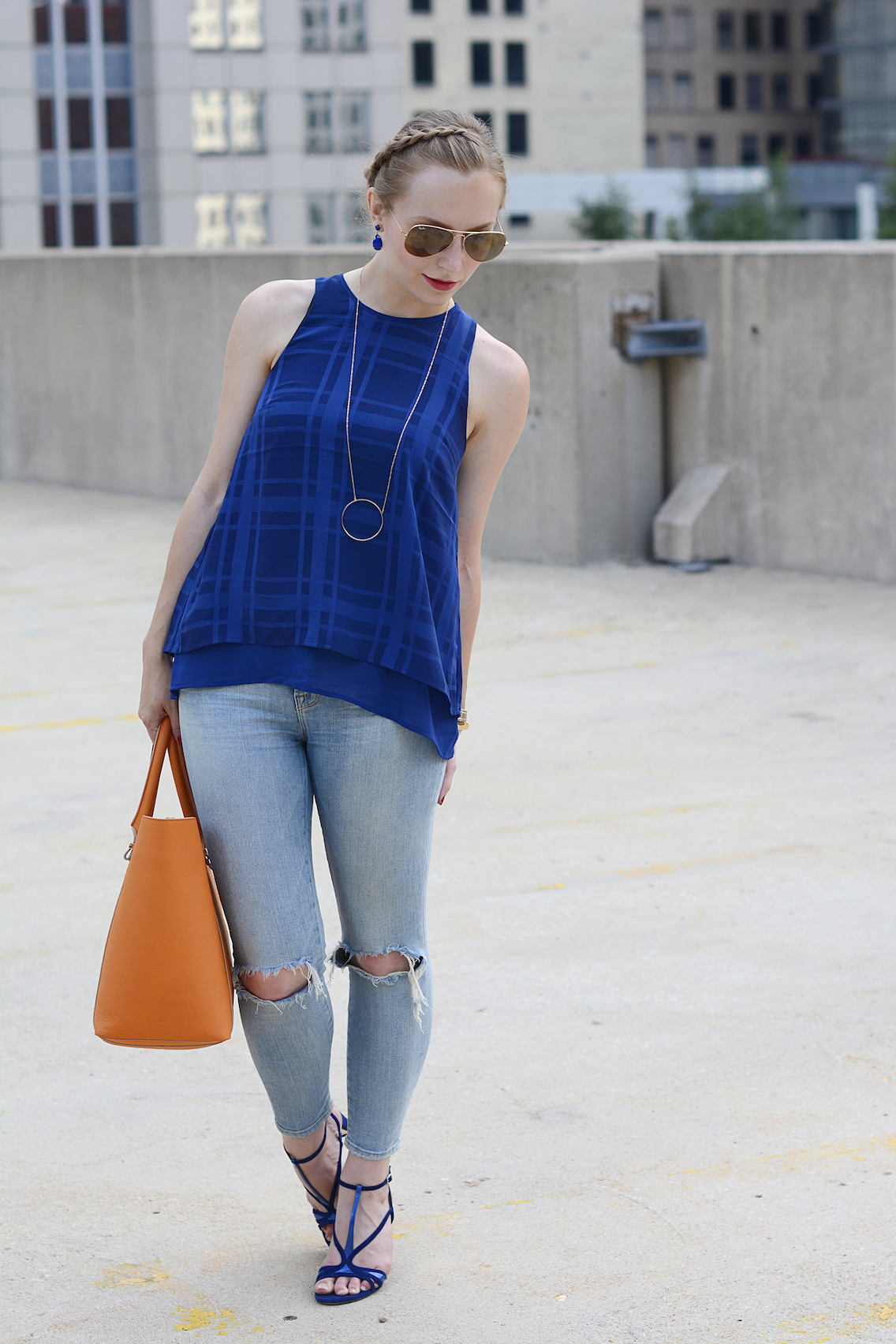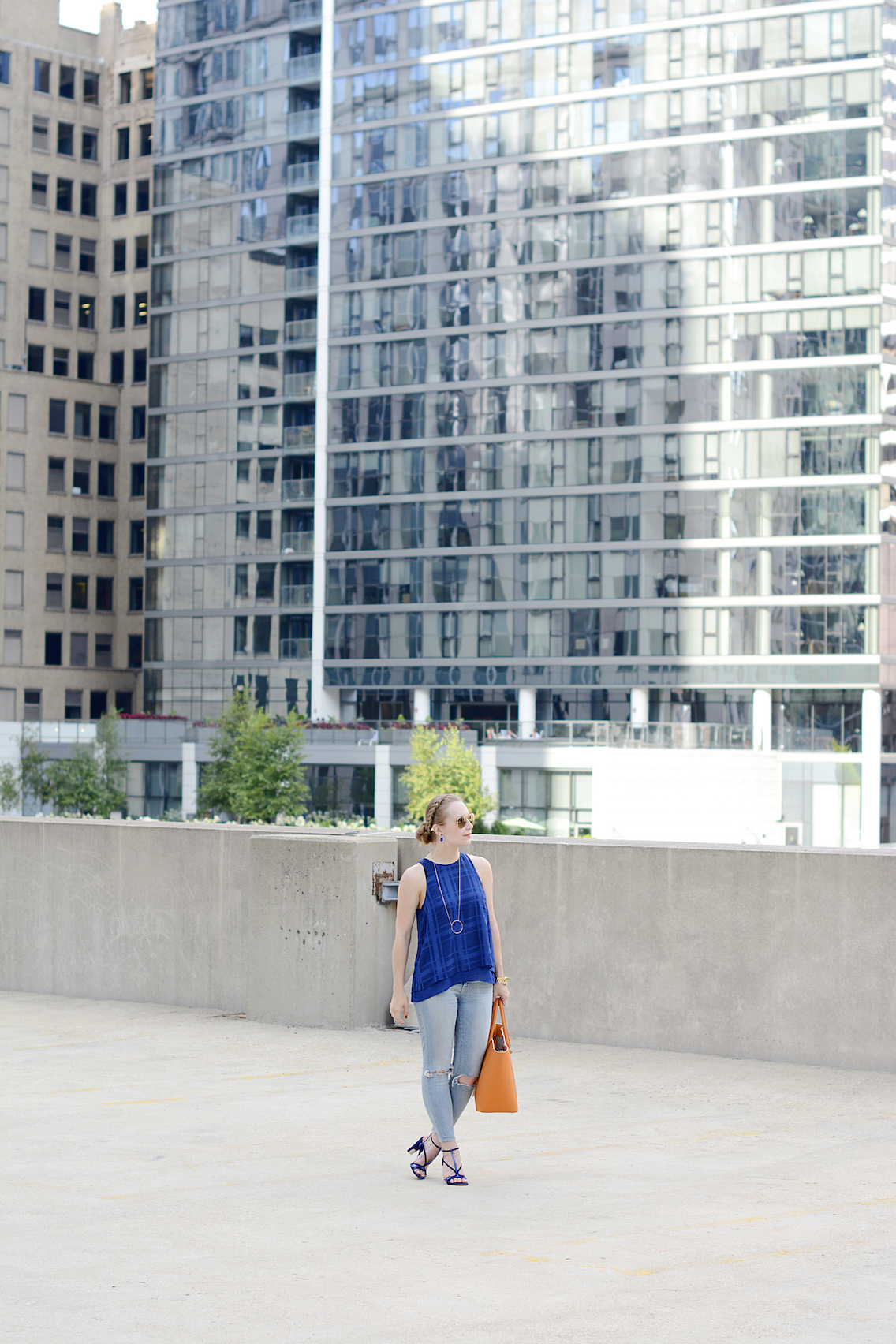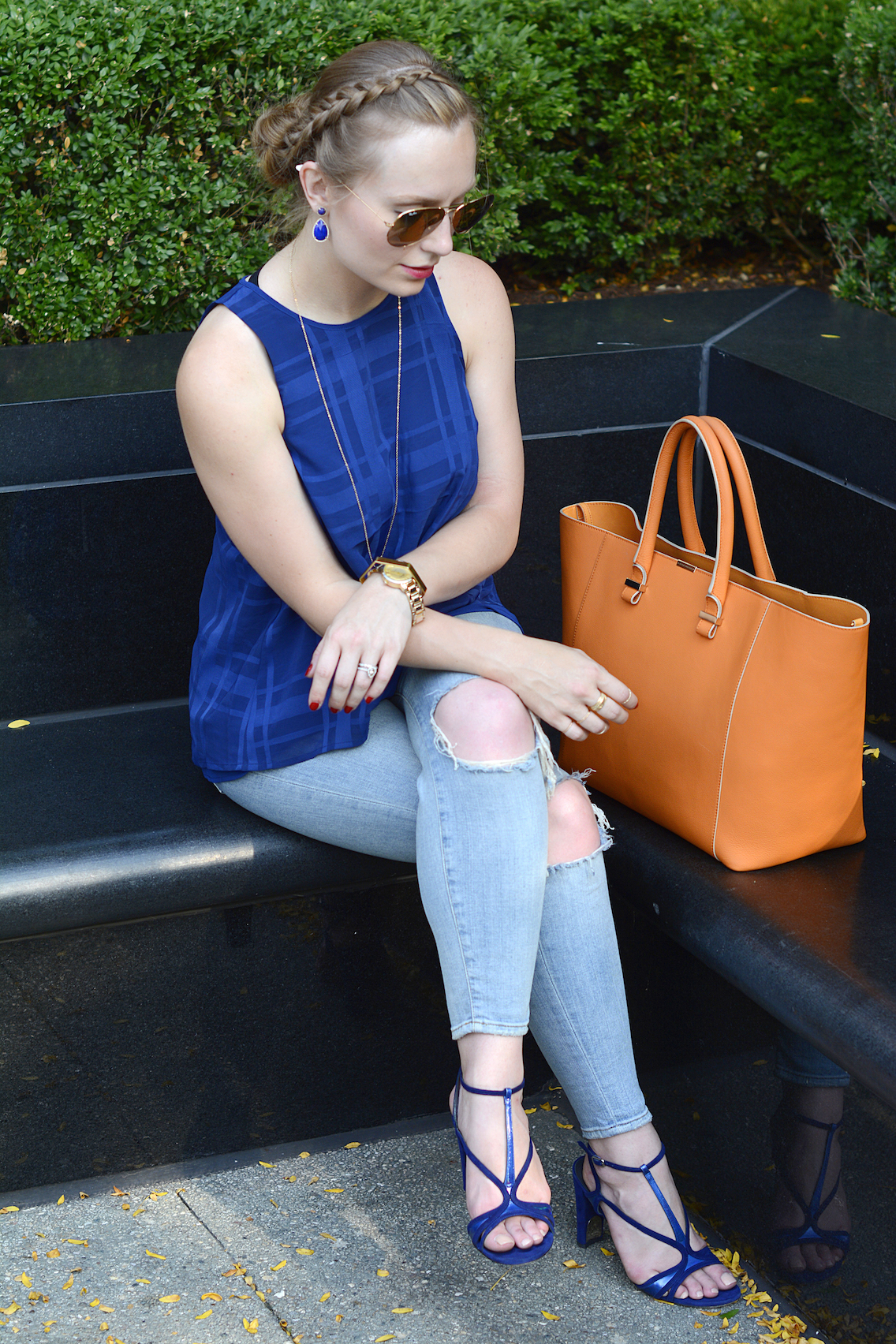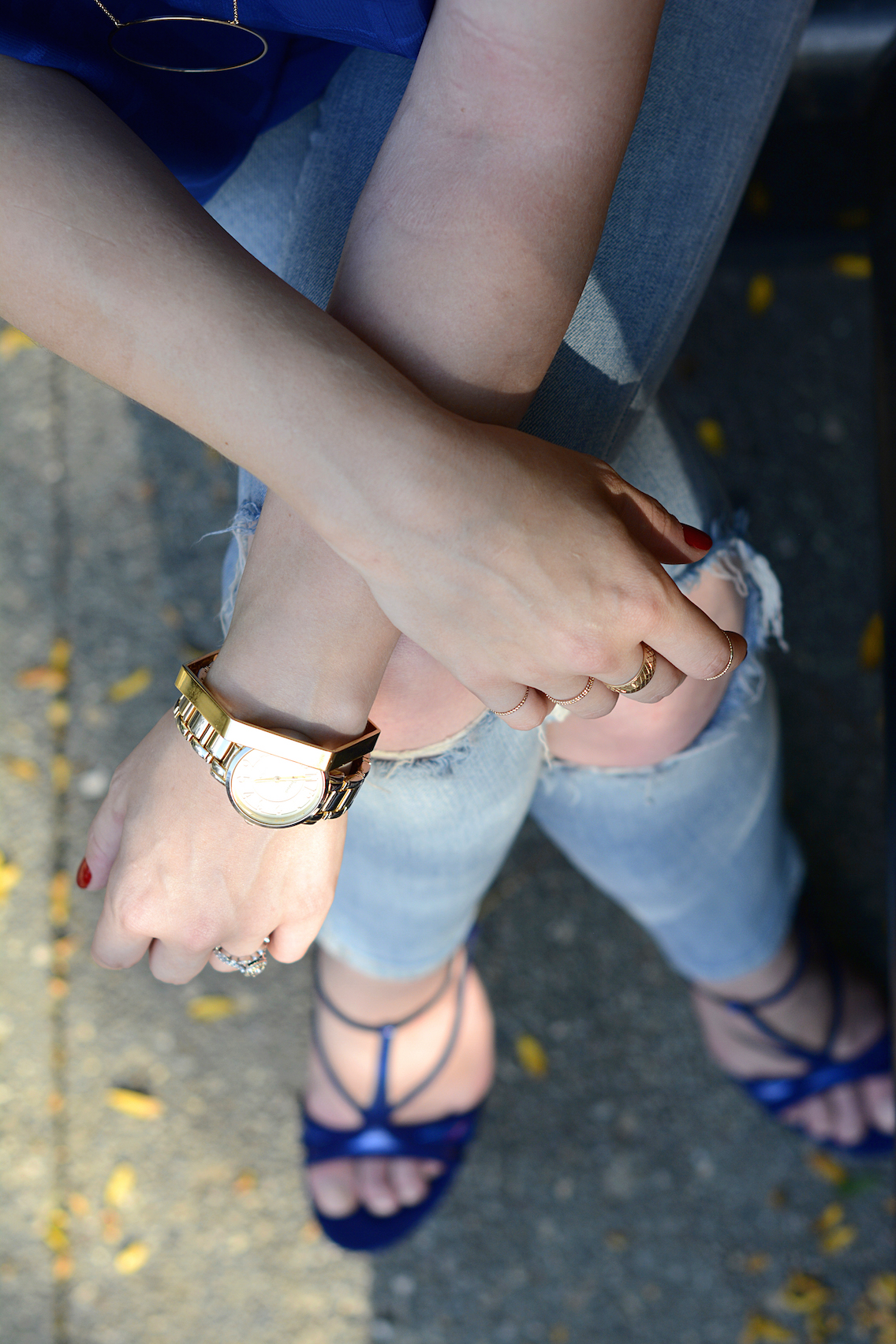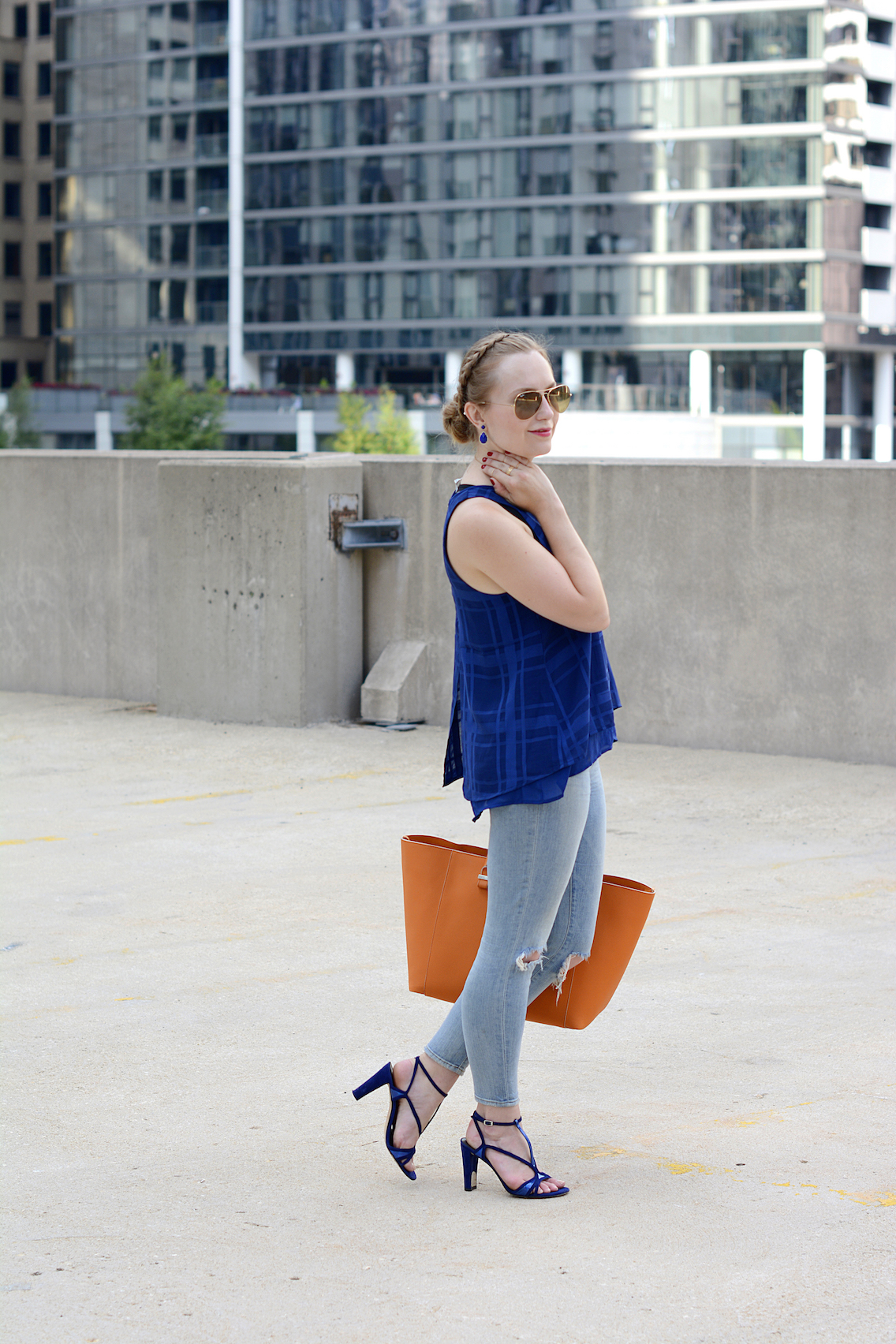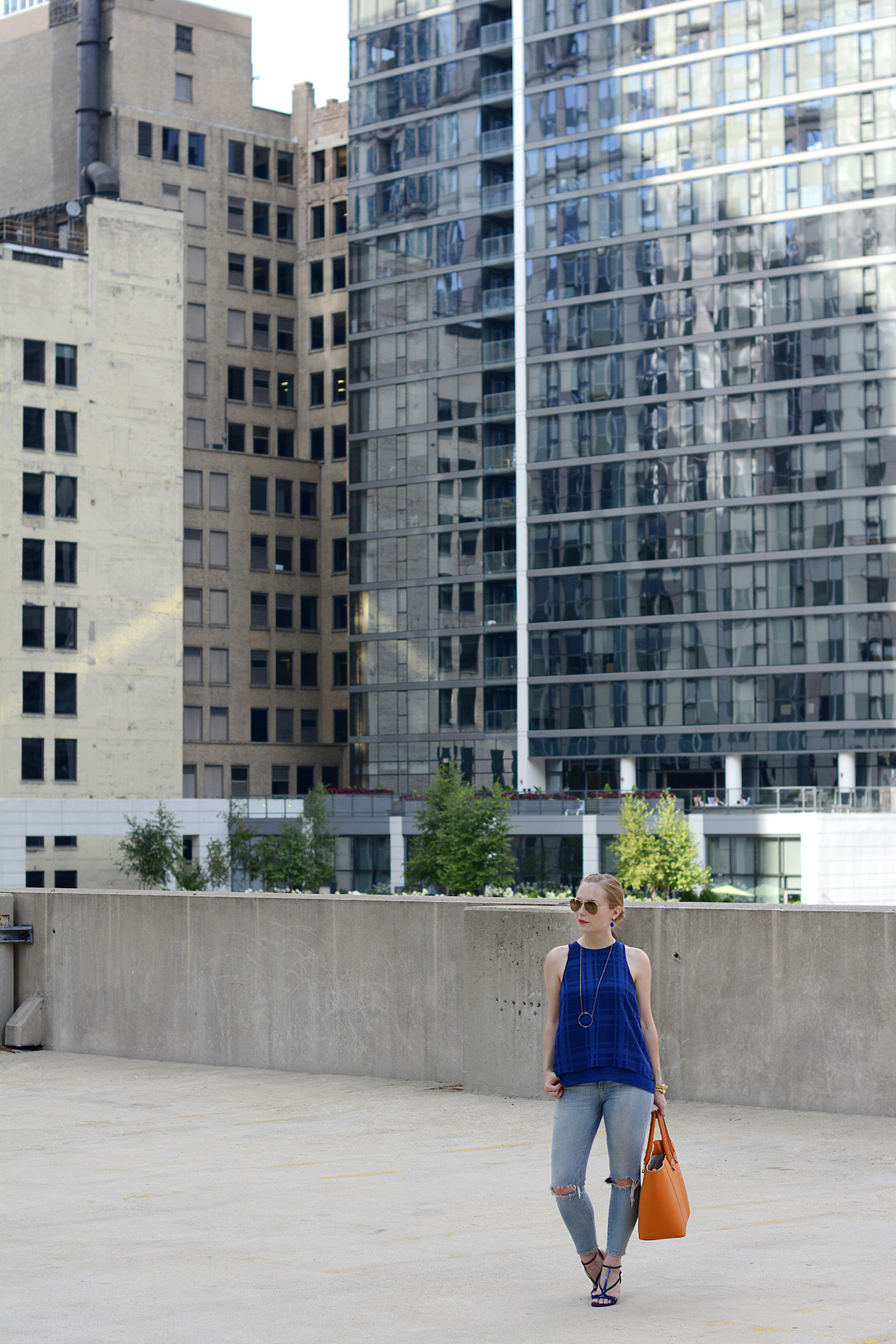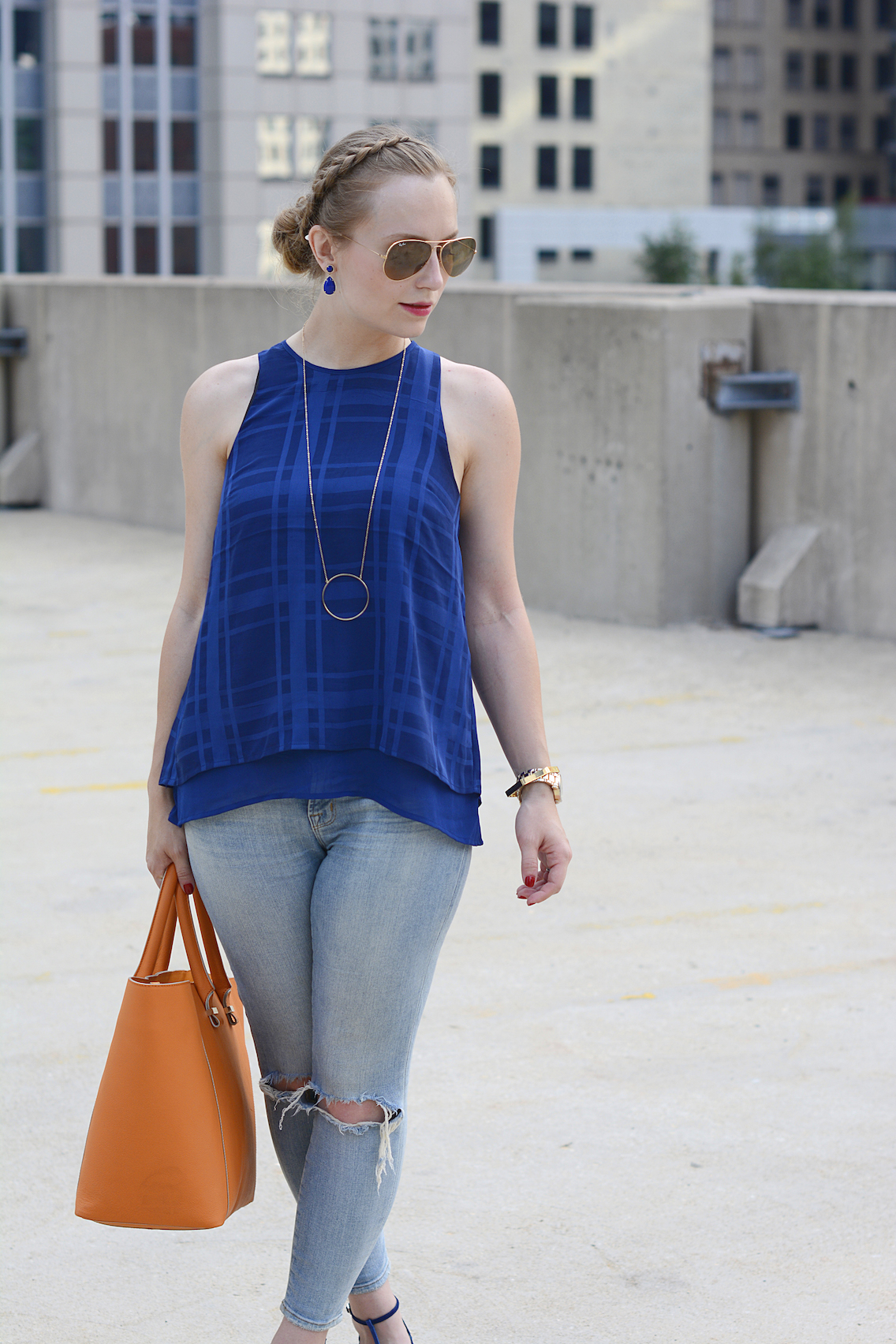 SHOP THE LOOK:
Top – H&M || Jeans – J Brand 'Dropout' || Sandals – Stuart Weitzman || Tote – Victoria Beckham 'Liberty' (obsessed) || Sunglasses – Ray-Ban || Jewelry – J. Crew, Jeri Cohen, H&M, Lulu's Watch (similar), Vintage Rings || Hair – c/o the fabulous team at DreamDry
Have you heard the news? Dream Dry opened its second Chicago location in the Waldorf Astoria last month! Isn't this braided bun style they offer ideal for summer? It lasts for almost three days too – perfect for these crazy-busy summer months when you need a quick style that stays off your neck (humidity-induced laziness is what I like to call it).
Can you believe how quickly summer has flown by? This has been BY FAR the busiest summer of my life and yet I'm still flabbergasted that school is starting up again. I still can't believe I'm already planning fall blog content and booking photography shoots through October. Before we know it, it'll be Christmas and I'll be listening to carolers over afternoon tea at the Peninsula.
And then the snow will come and Chiberia will resume and I'll love anyone willing to whisk me off to a tropical island for refuge.
It's funny how quickly time flies when you're an adult. You spend your childhood anxiously awaiting the chance to actually start your life and then suddenly POOF eight years are gone in the blink of an eye.
Life is short… too short. Take advantage and fulfill your unfinished business now — you never know if it'll be your last chance.