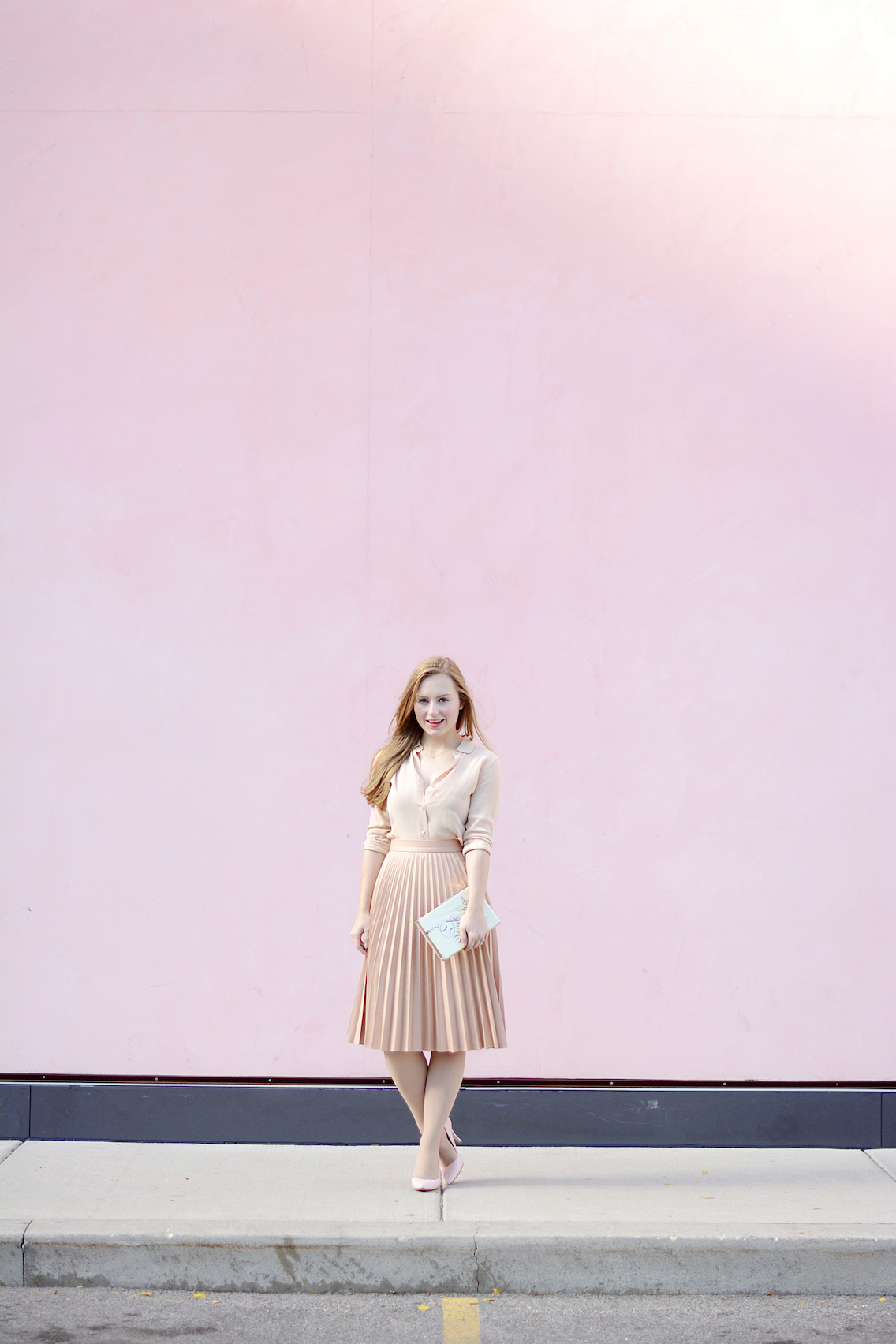 "Pink isn't just a color, it's an attitude!"
— Miley Cyrus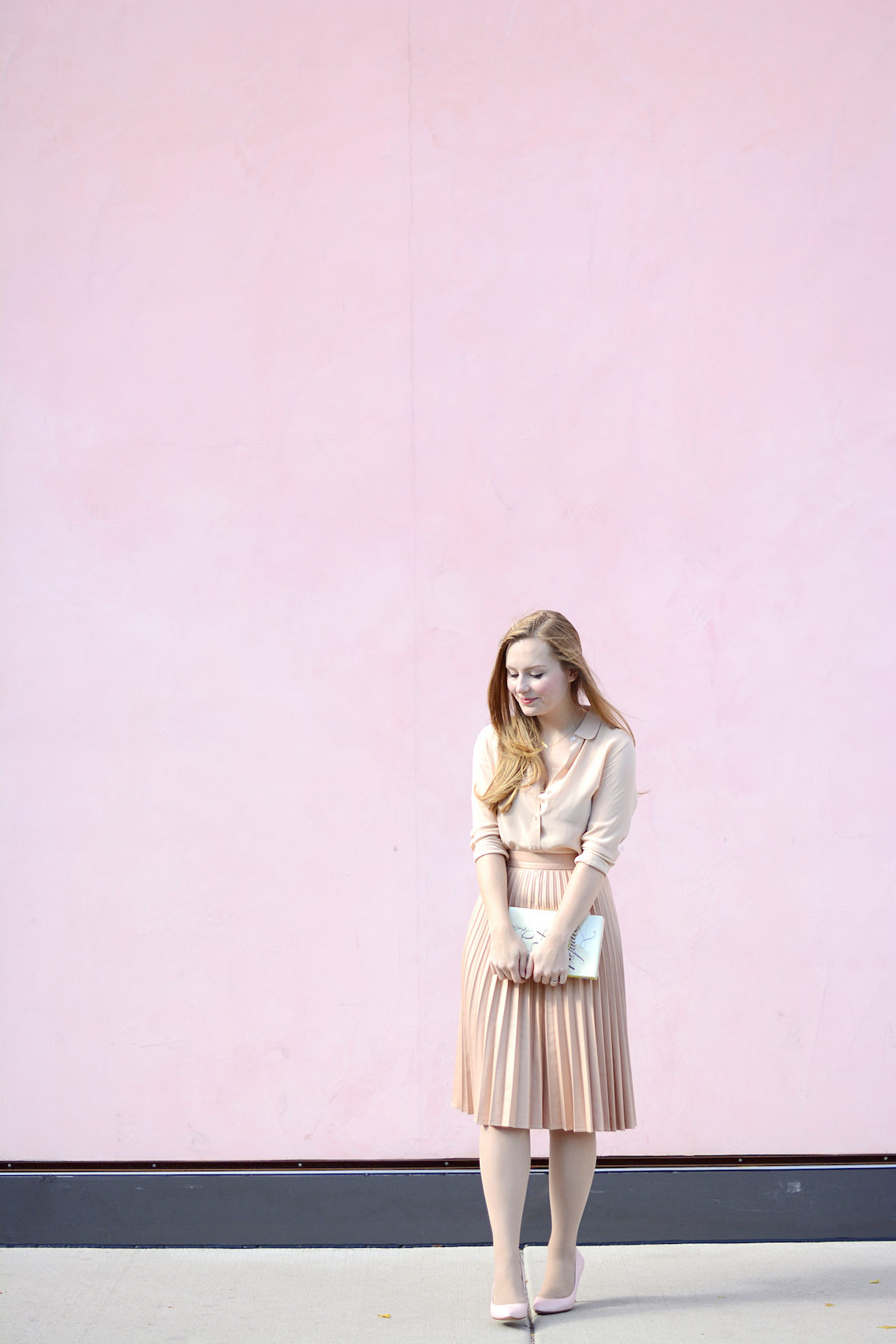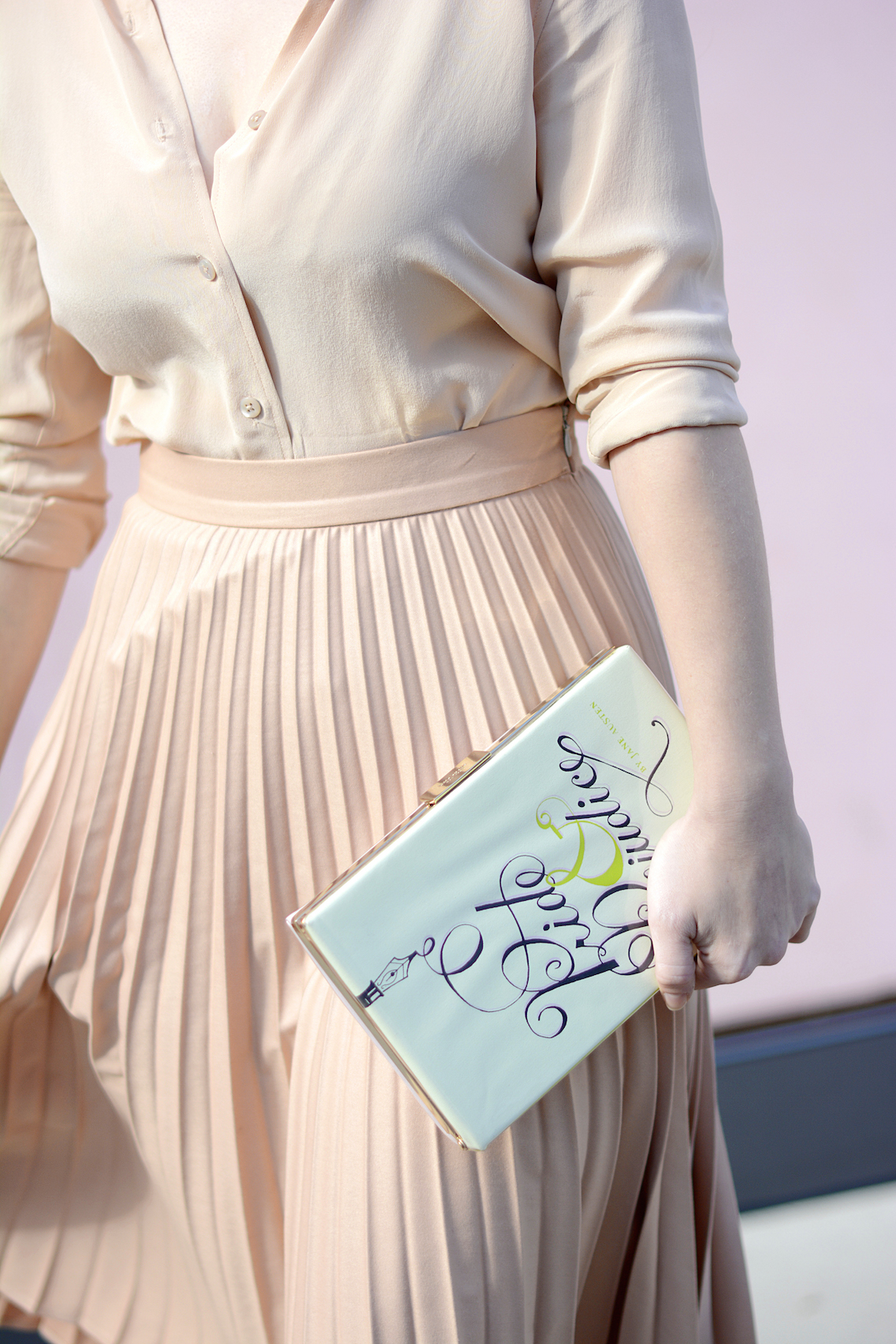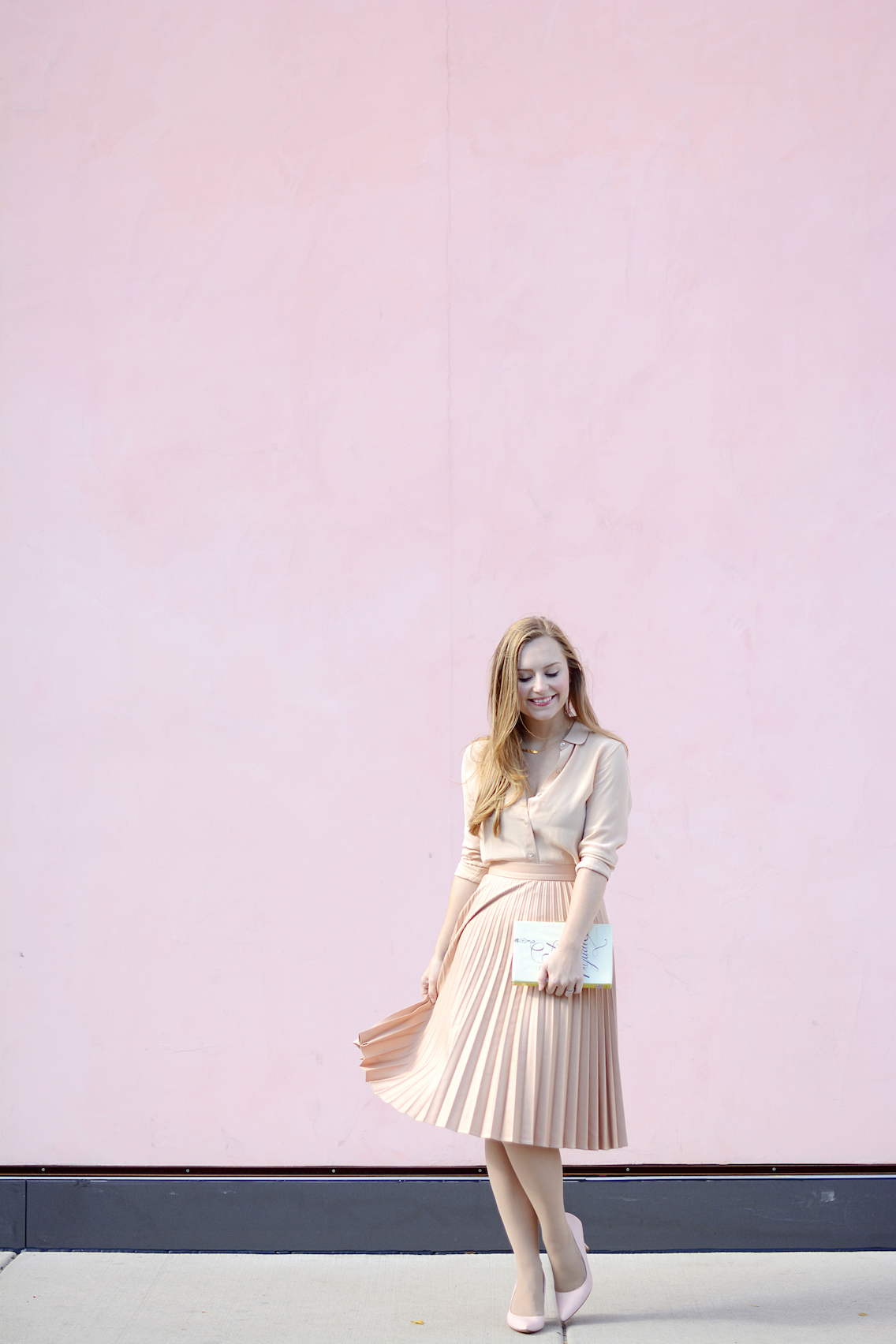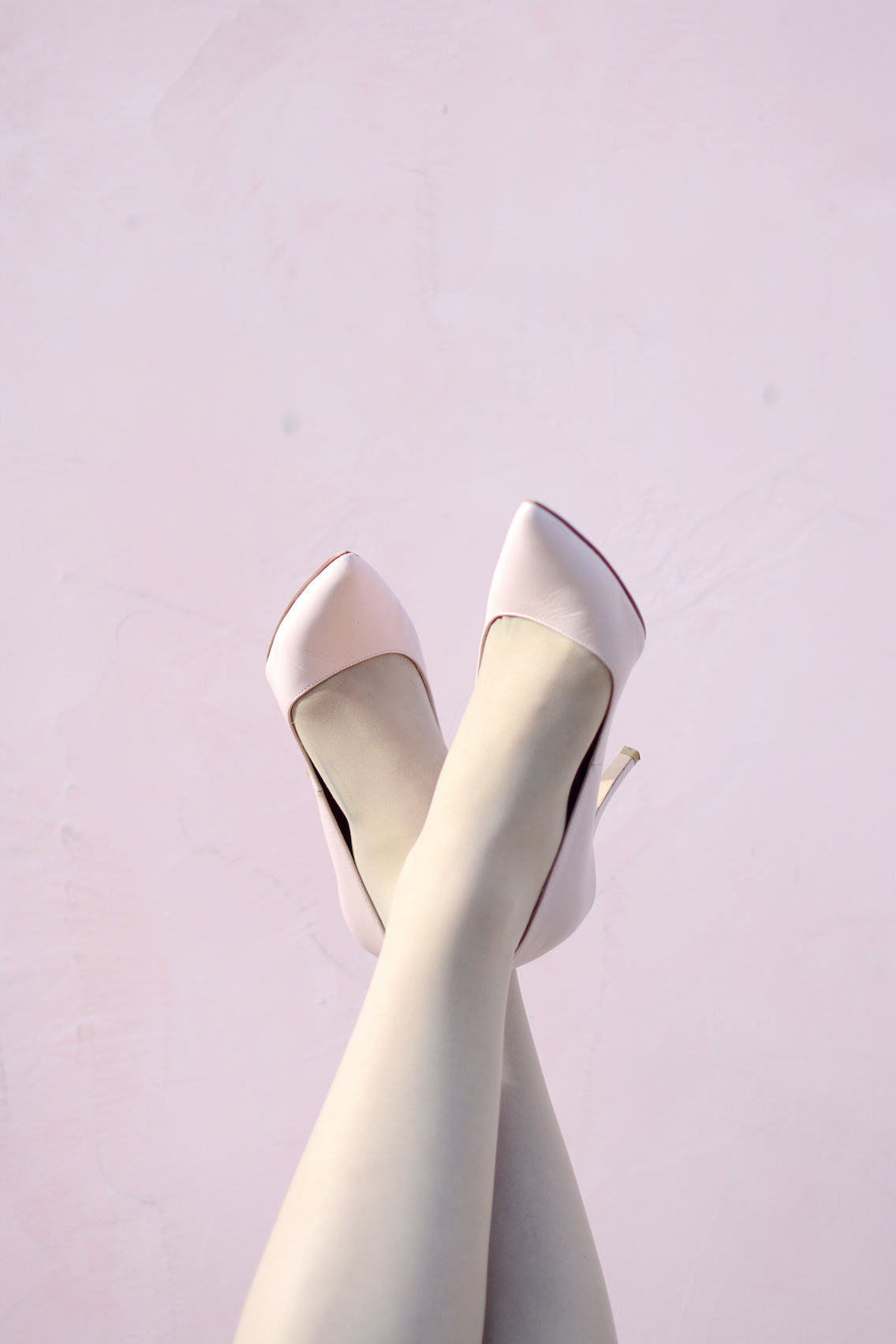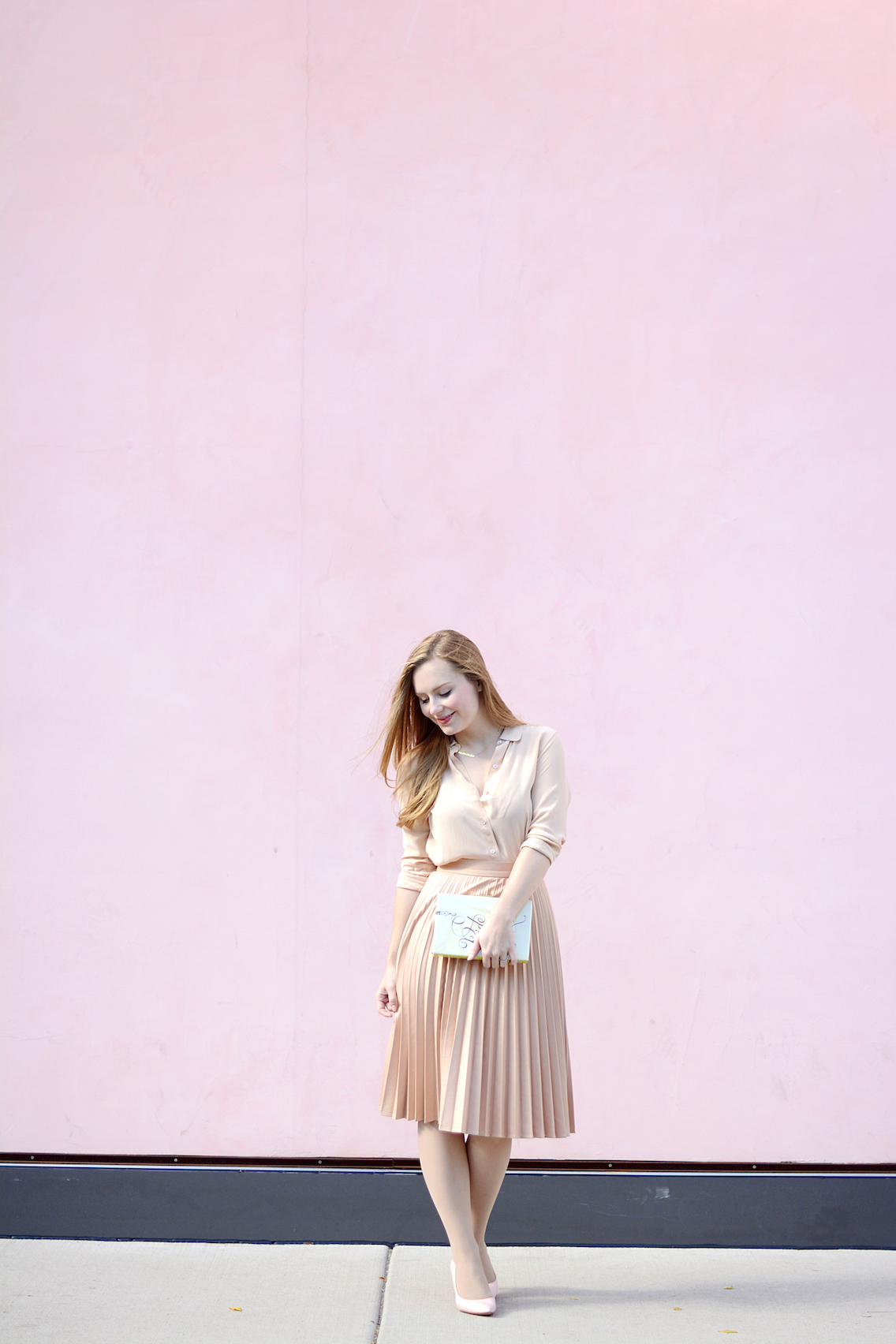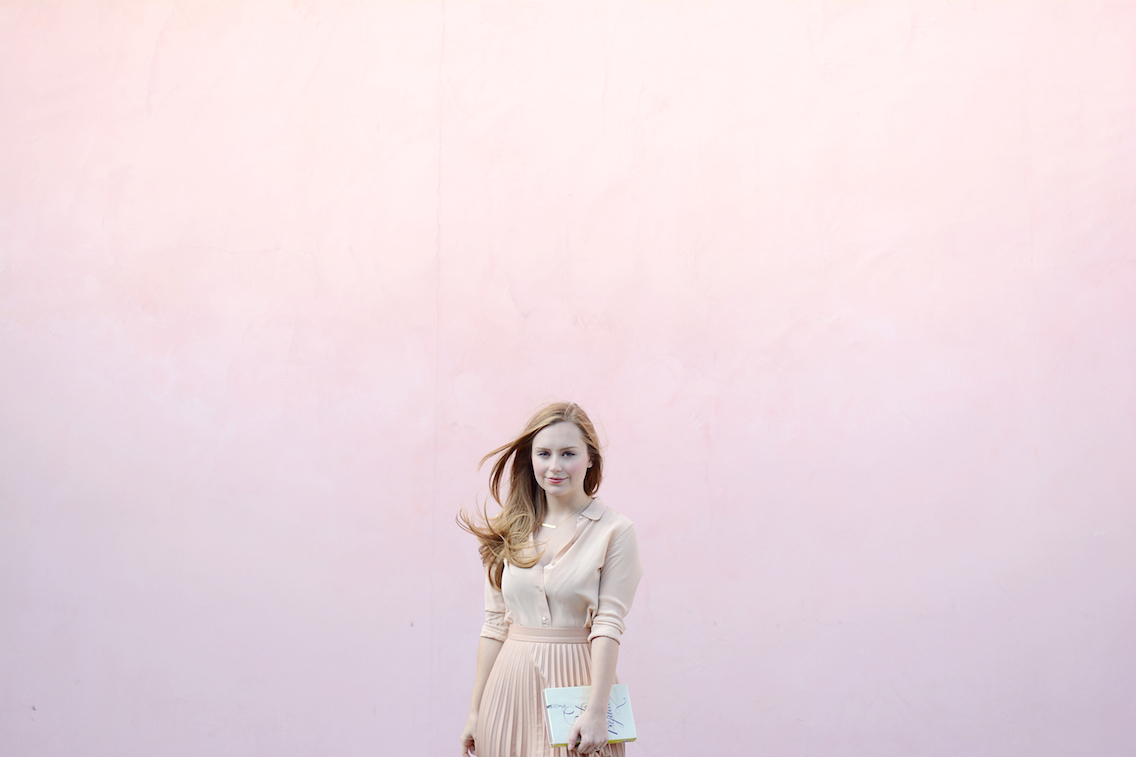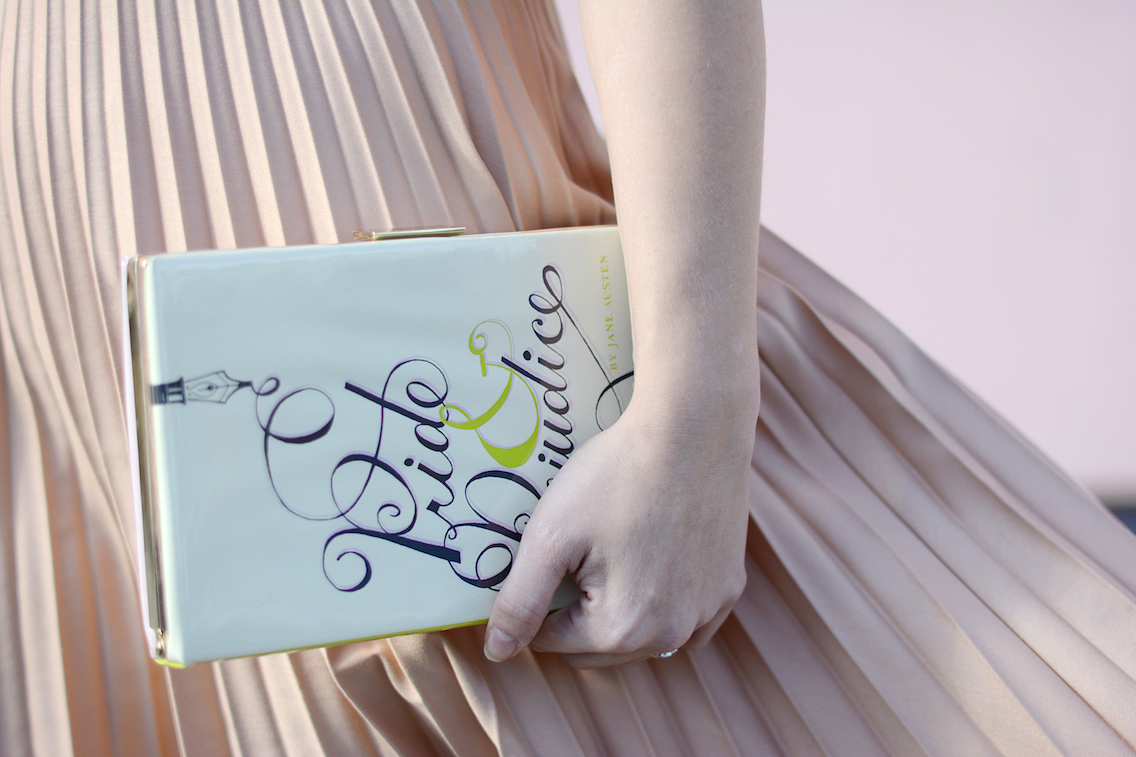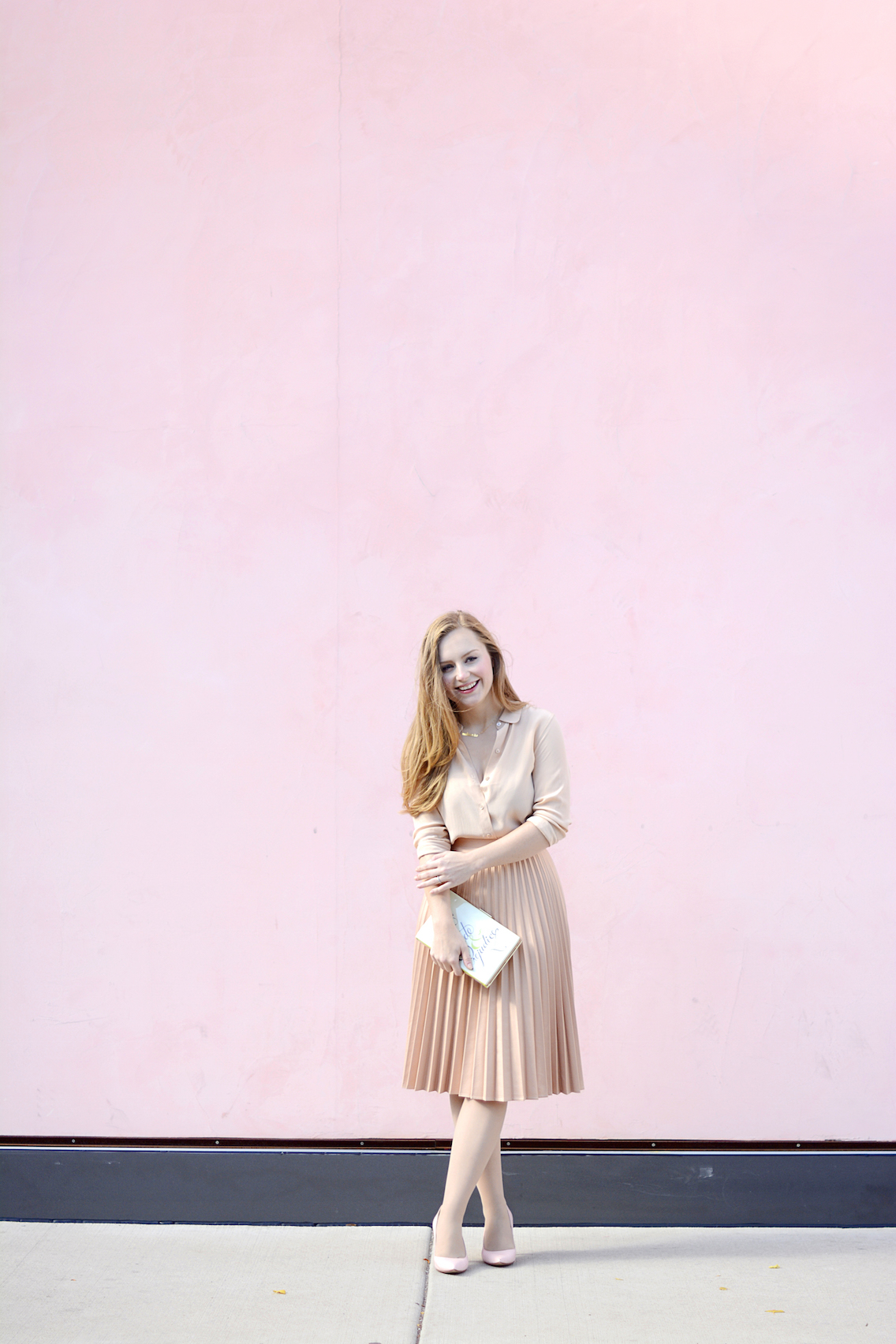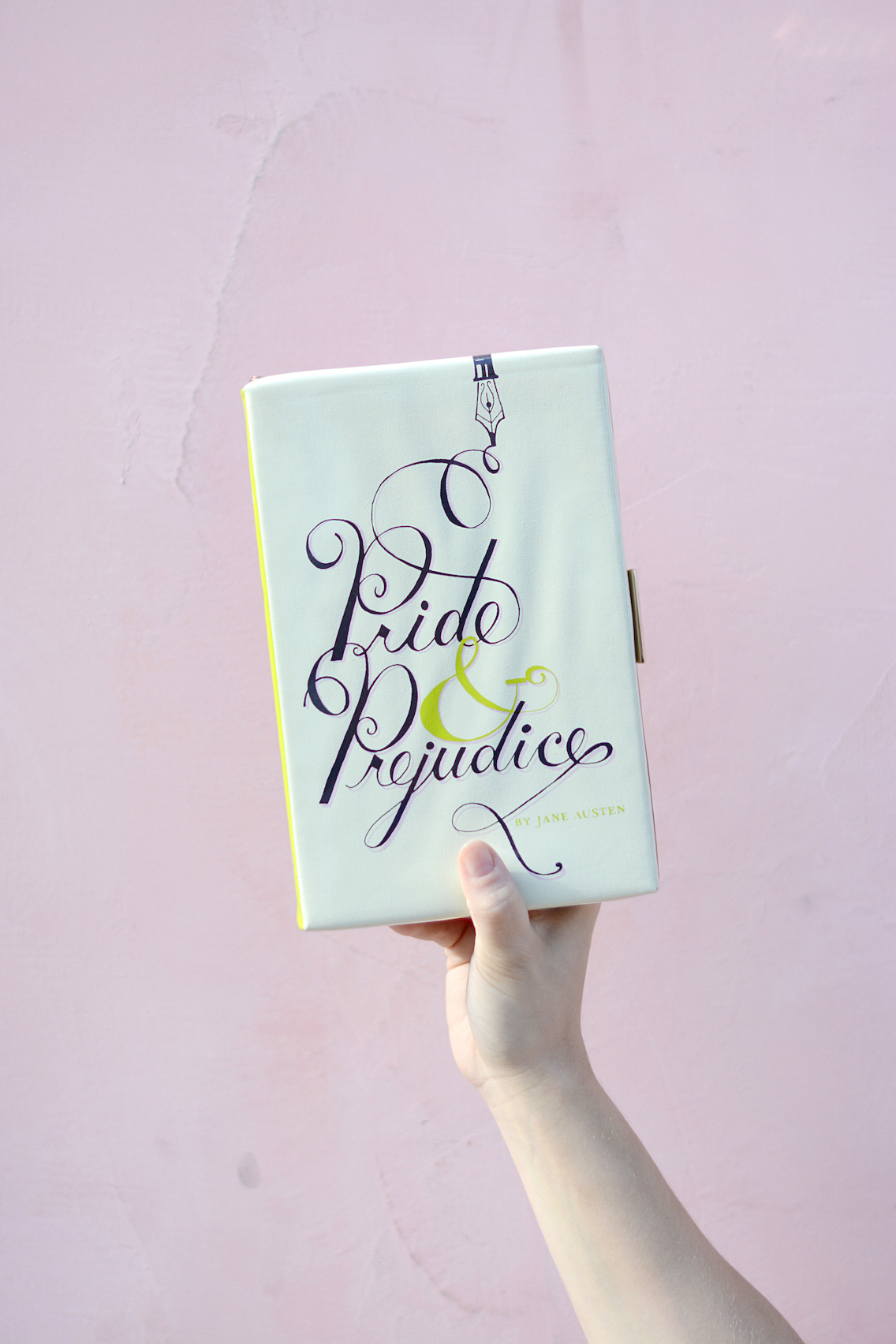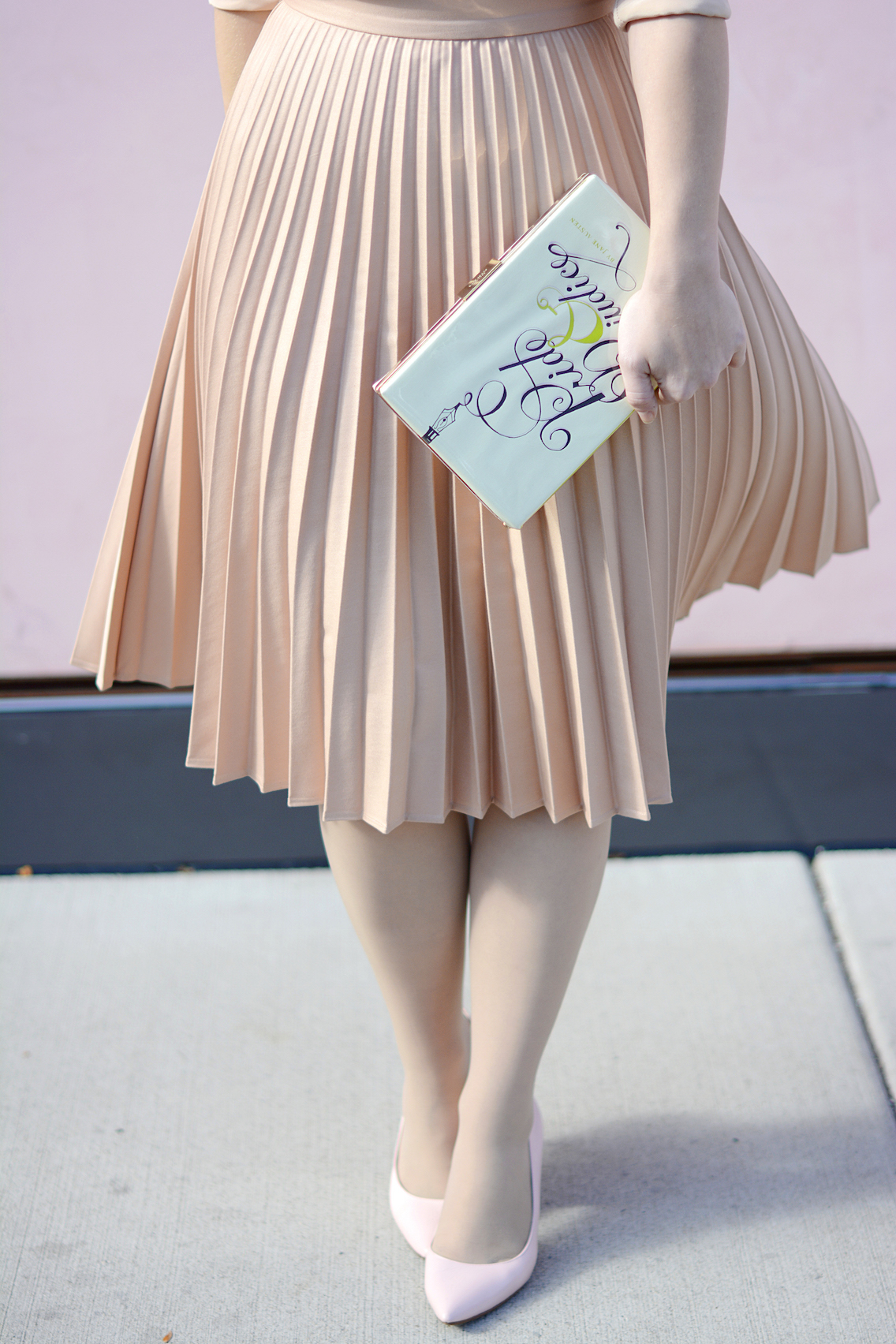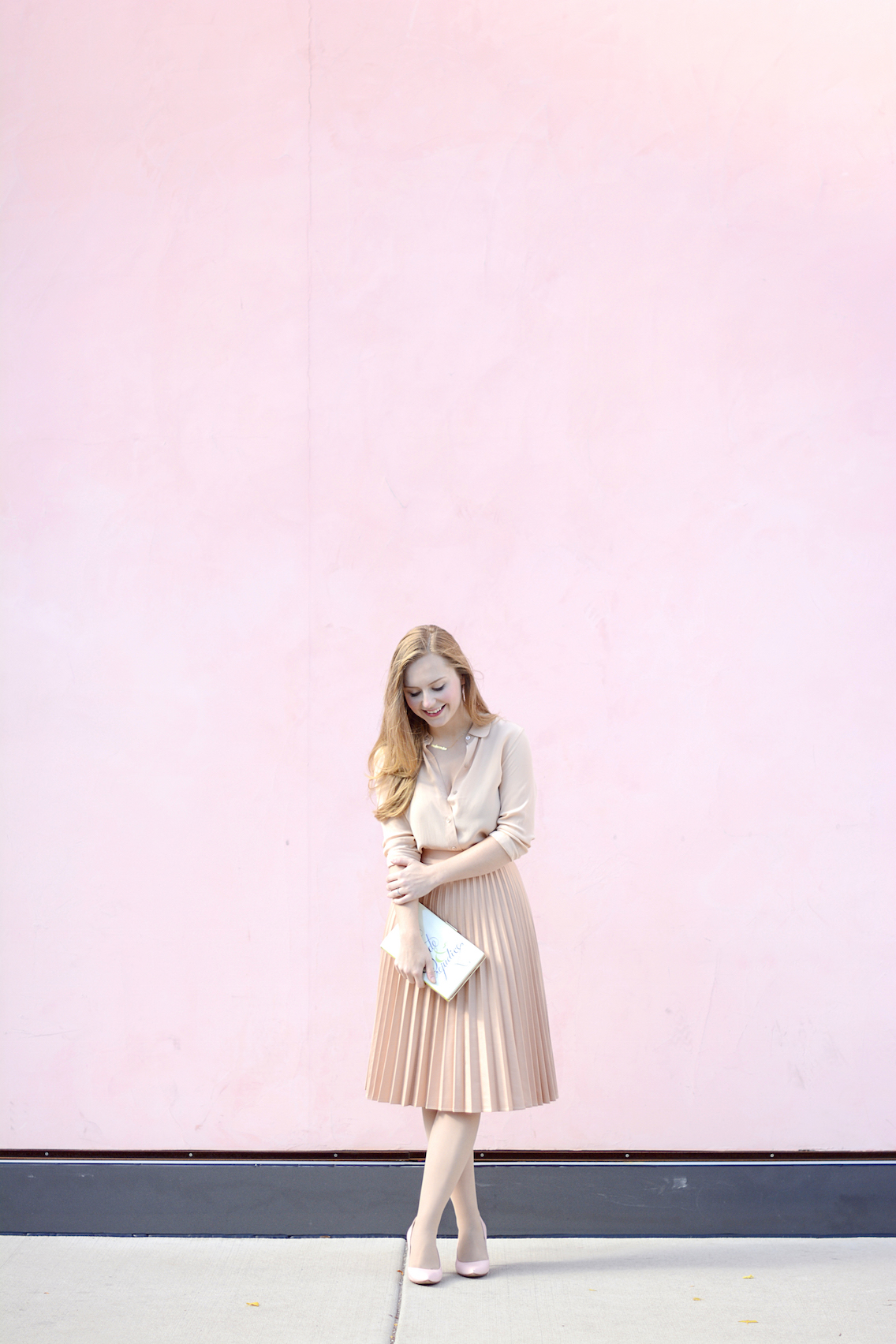 SHOP THE LOOK:
Blouse – Everlane || Skirt – Zara (similar: 1 / 2 / 3) || Clutch – Kate Spade 'Pride & Prejudice' (similar: 1 / 2 / 3) || Pumps – Dune London || Necklace – Etsy Personalized
Photos courtesy of beautiful blogger Anna
Is there any color more whimsical than pink? It's one of those hues that makes me so happy when I wear it and yet I hardly ever do!
But it's been my go-to color during all the unseasonably warm weather we've had this autumn in Chicago. It's the perfect shade to match our positive moods — there isn't a Chicagoan I know who hasn't fallen under the charm of our warm November.
It's also finally given me the opportunity to show off this pleated skirt here on the blog. I've had it for almost three years now and, despite feeling so beautiful and feminine every time I wear it, I've somehow never managed to post about it until now. What surprises me the most about owning a pink pleated skirt is how versatile it is! It works well with all sorts of neutrals, bright colors, and even bold patterns. It's one of my very favorite skirts!
Pink really is so much more than a color, isn't it?