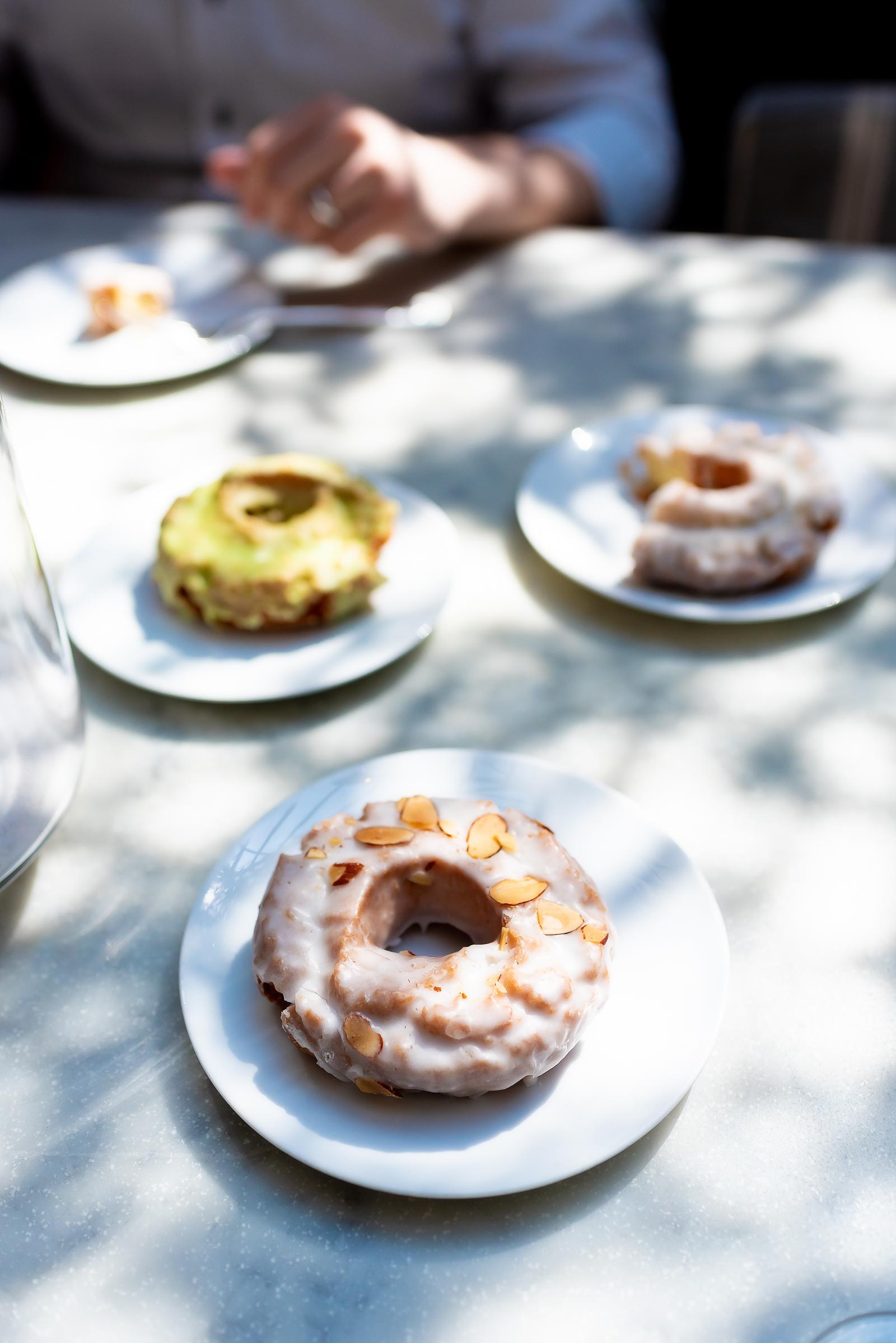 When it comes to the weekend, I generally have two goals: to have fun and to eat a delicious brunch.
And here in Chicago we are SPOILED for amazing brunch options.
Care for a gourmet buffet at one of the sexiest restaurants in Chicago?
Or how about the best oyster benedict you've ever tried (IF you've ever tried it!)?
Or a perfectly fluffy dutch pancake?
Or one of the most authentic full English breakfasts you'll find on this side of the pond?
Yes, we are VERY spoiled for brunch options here in Chicago.
But when I think of the brunches I've been religiously returning to year after year in Chicago, one stands out more than almost ALL of the rest…
3 Arts Club Café.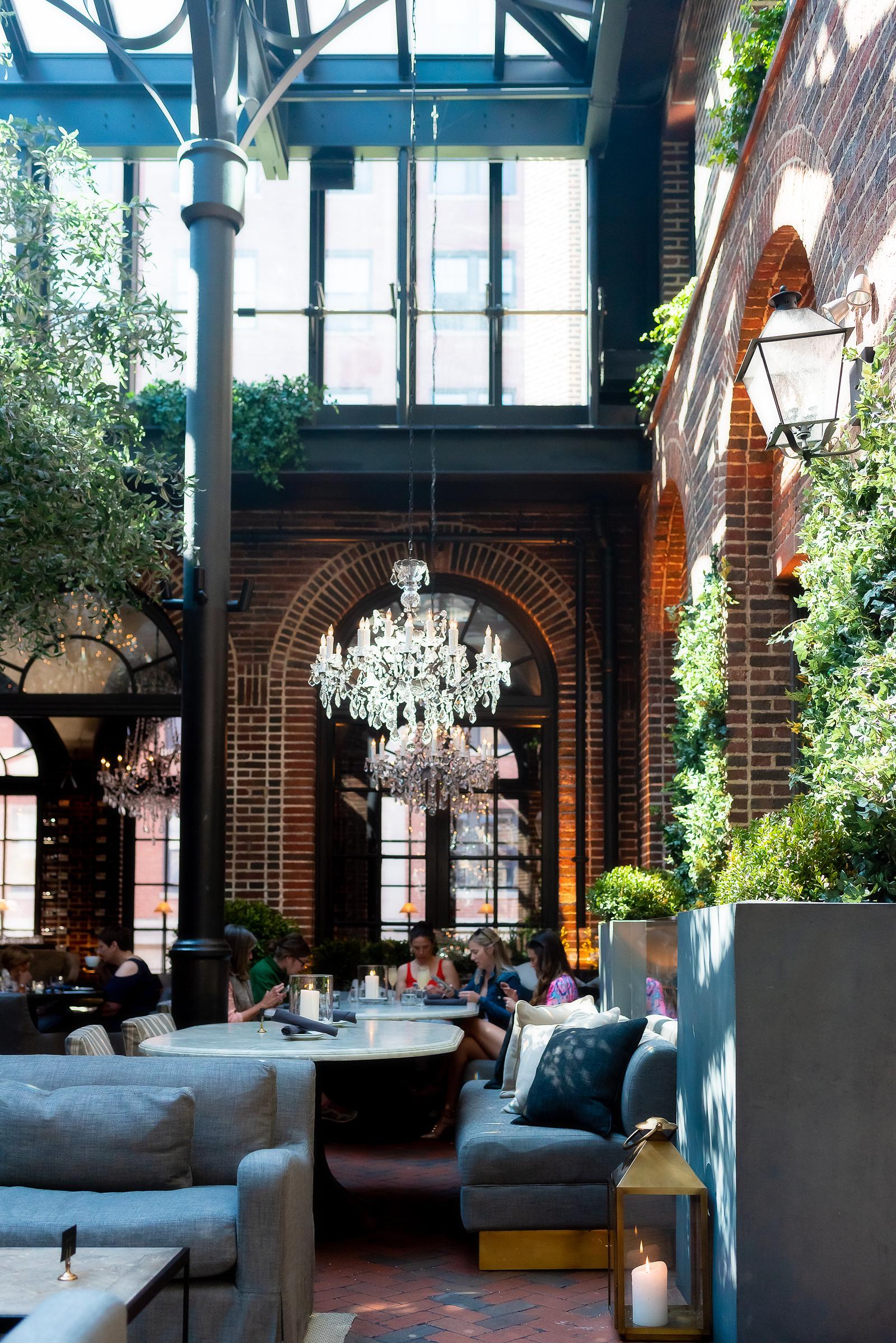 I've written PLENTY about this picturesque spot over the years because it's one of my perennial favorites (in 2016 and 2015). The large glass atrium, the sparkling chandeliers, the incredible food…
It's hard to think of something I don't like about this spot (except for the crazy long wait-times… Pro Tip: Go early, right at 10 am when they open and you should be able to be seated immediately. Bonus? You can get shots of the atrium almost completely empty!).
#InstagramWorthy
Perhaps my favorite part is how much you feel like you're dining on a chic patio outside, thanks to the plentiful trees and greenery everywhere.
And the ample natural sunlight pouring in from above.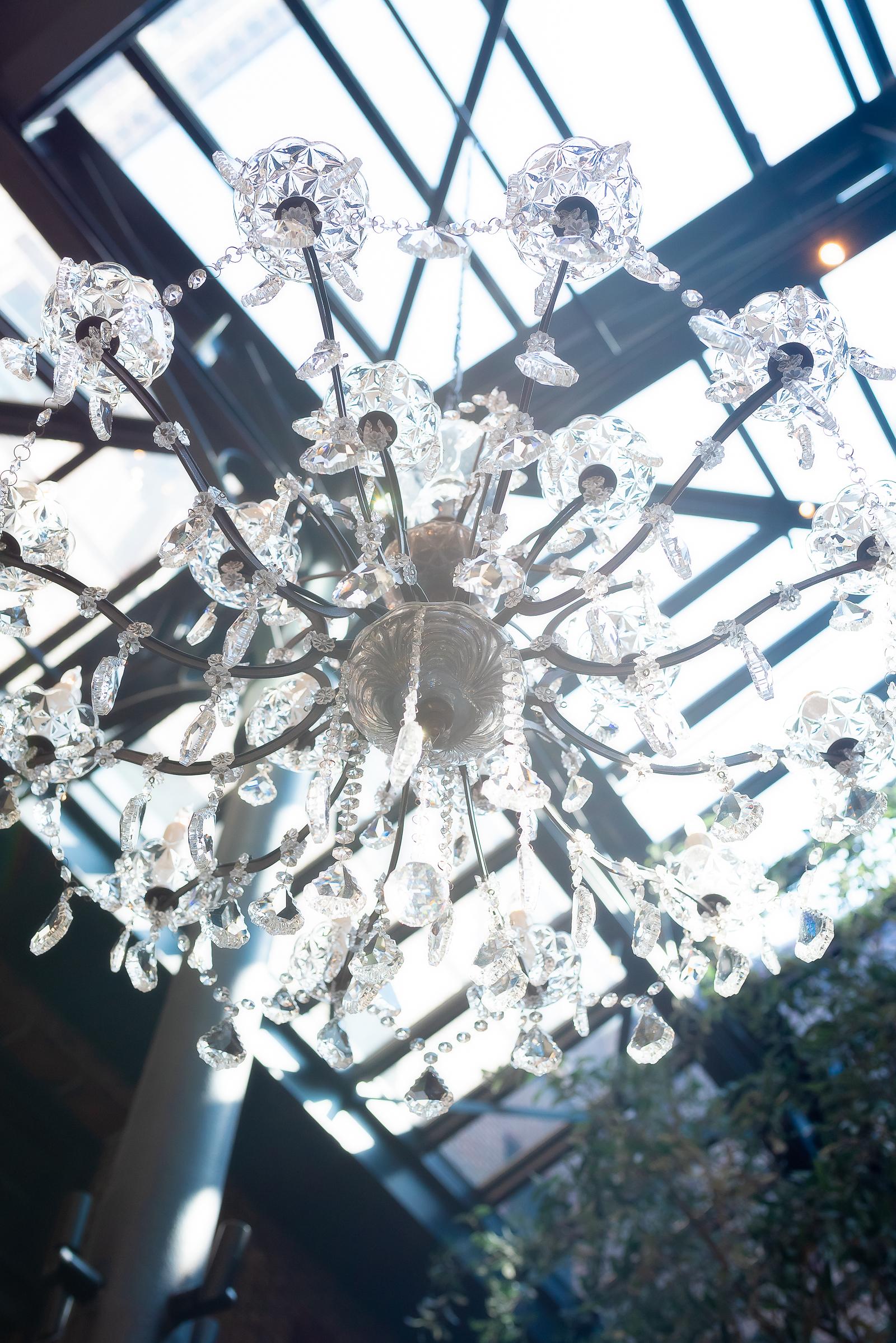 And through Restoration Hardware's jaw-dropping chandeliers…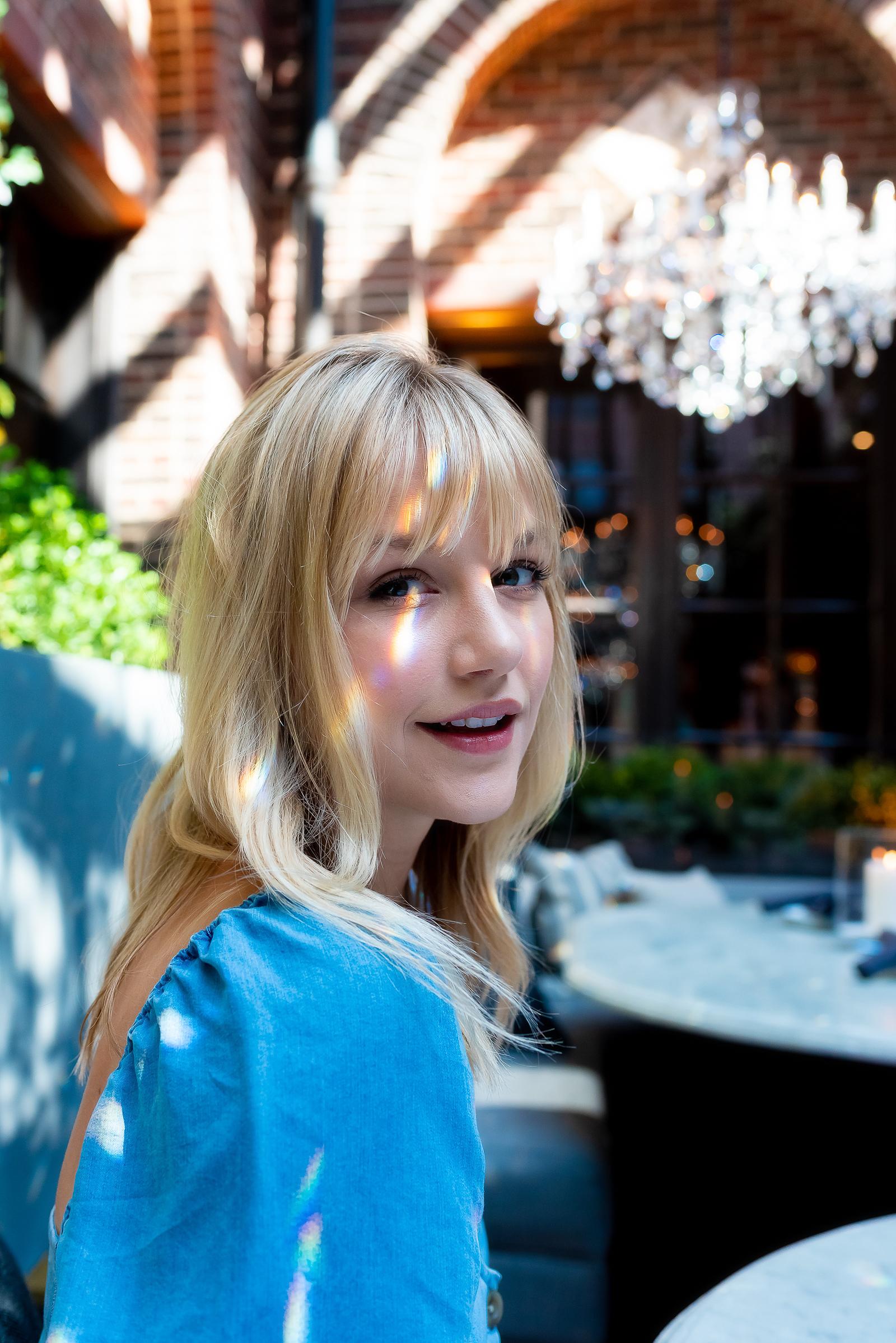 Which, if you go early enough, illuminate with rainbow flares across the room in a dazzling dance.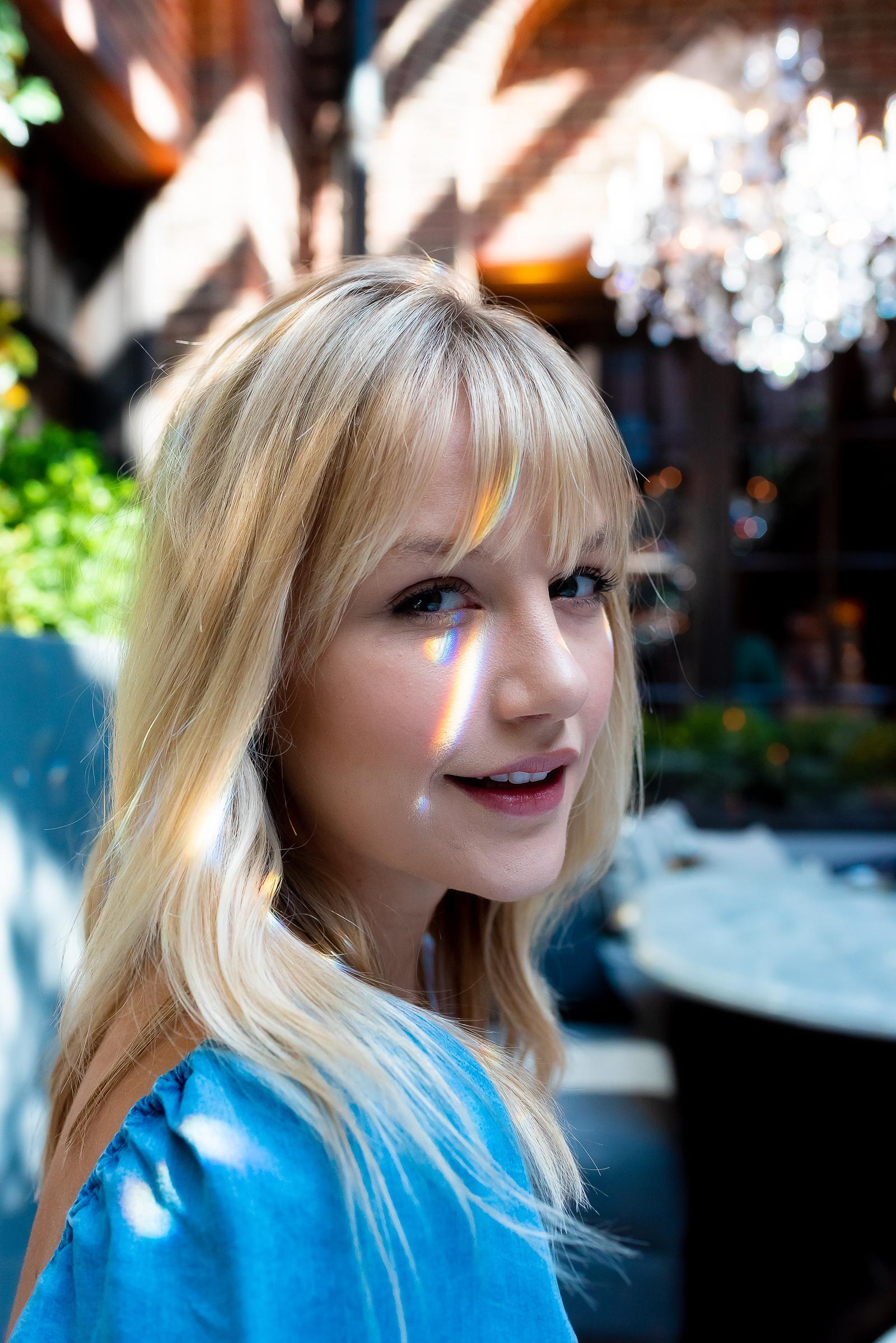 And, if I do say so myself, makes for a GORGEOUS setting to shoot.
Especially with my ridiculously photogenic sister there to model in it for me. You can see her and I's outfit details in this post — we went out for a walk among the blooms after our brunch.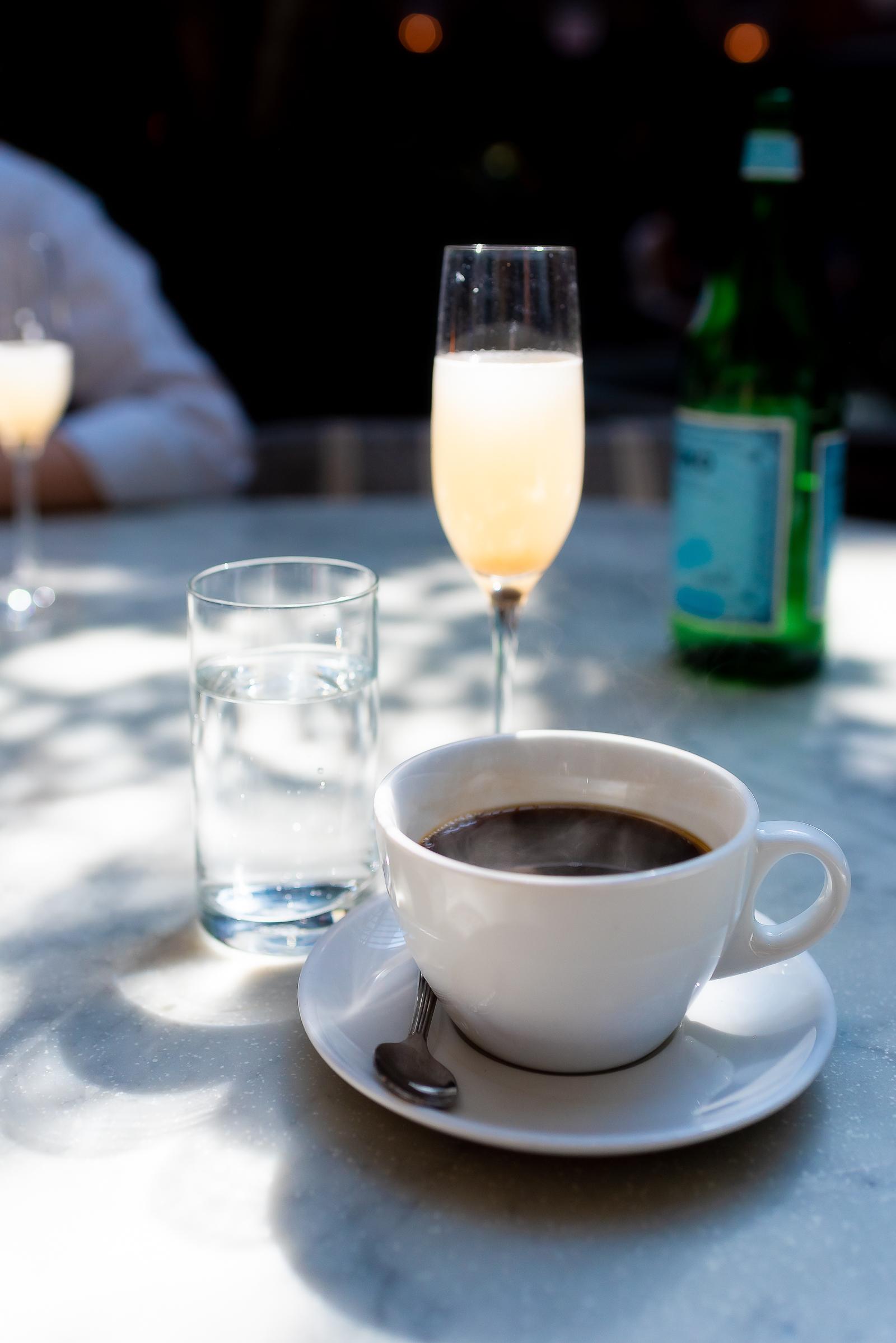 For me, good brunches start with coffee AND a bellini (3 Arts has a delicious one with a lovely peach purée).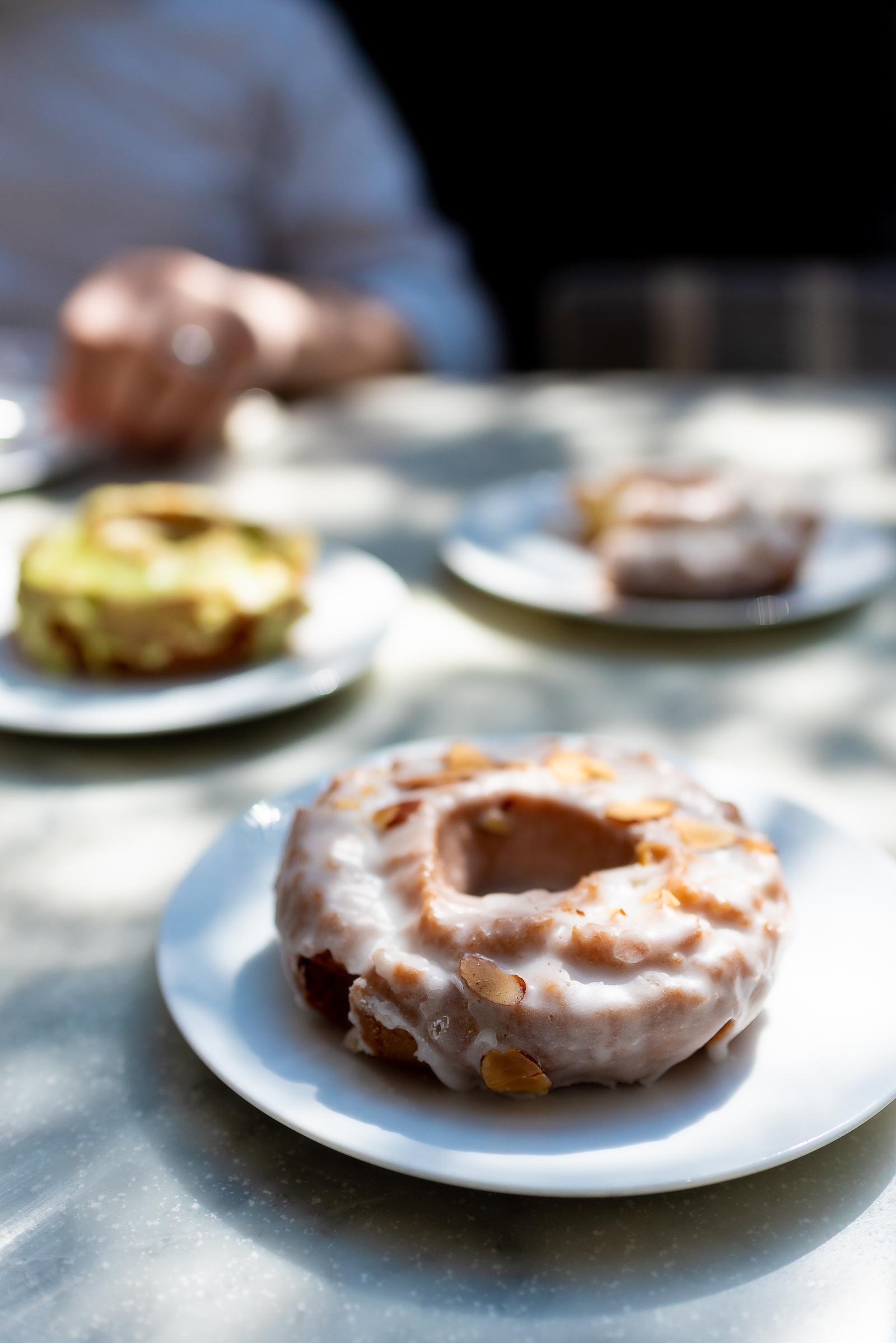 AND…
DONUTS!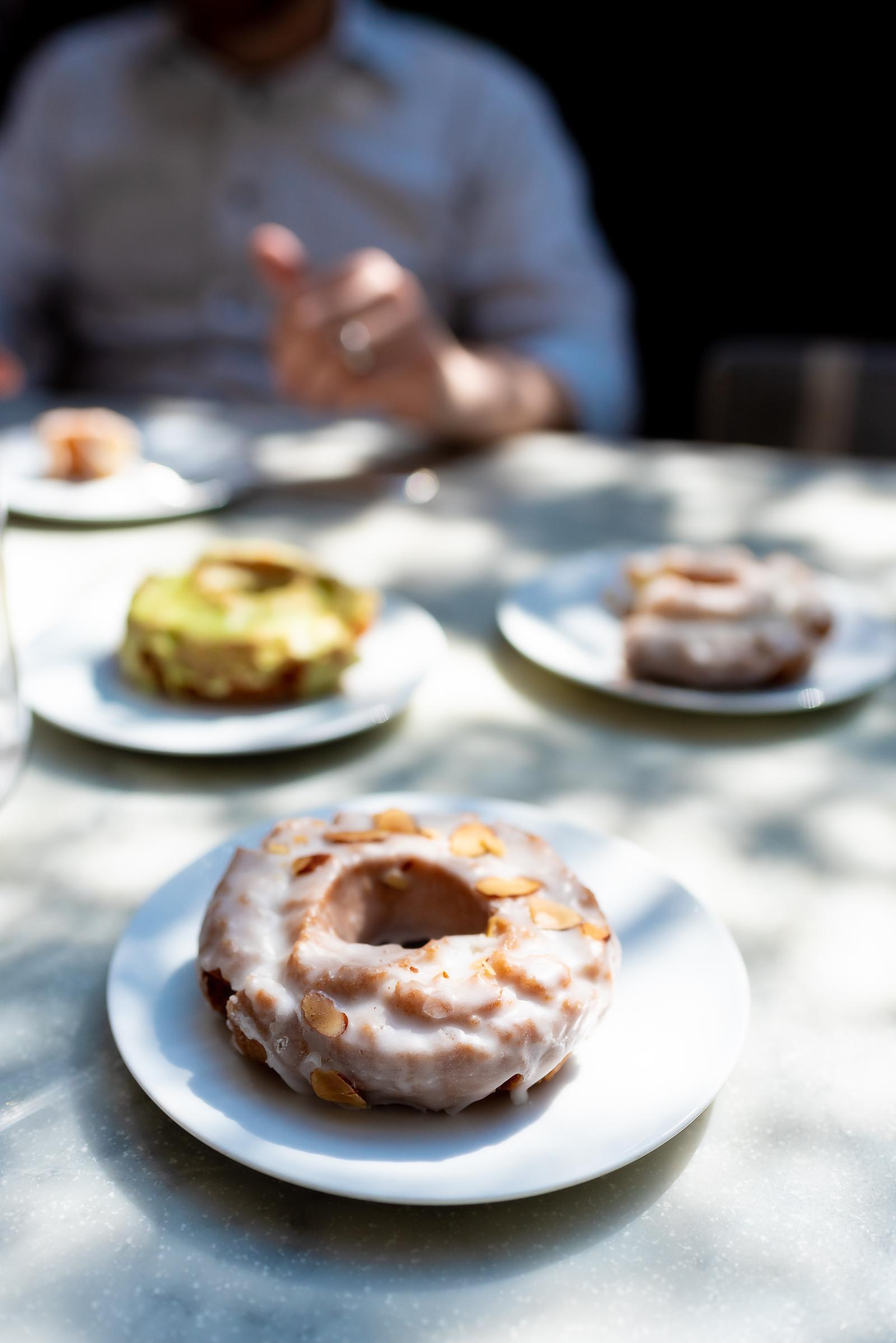 3 Arts Club is one of the only restaurants where you can order Doughnut Vault donuts to your table. They're my absolute favorite donuts in Chicago (I've been known to go stand in line at their original location at 7 am before…) and are always a delectable (and appropriate) start to brunch.
(And especially appropriate since yesterday was National Doughnut Day!)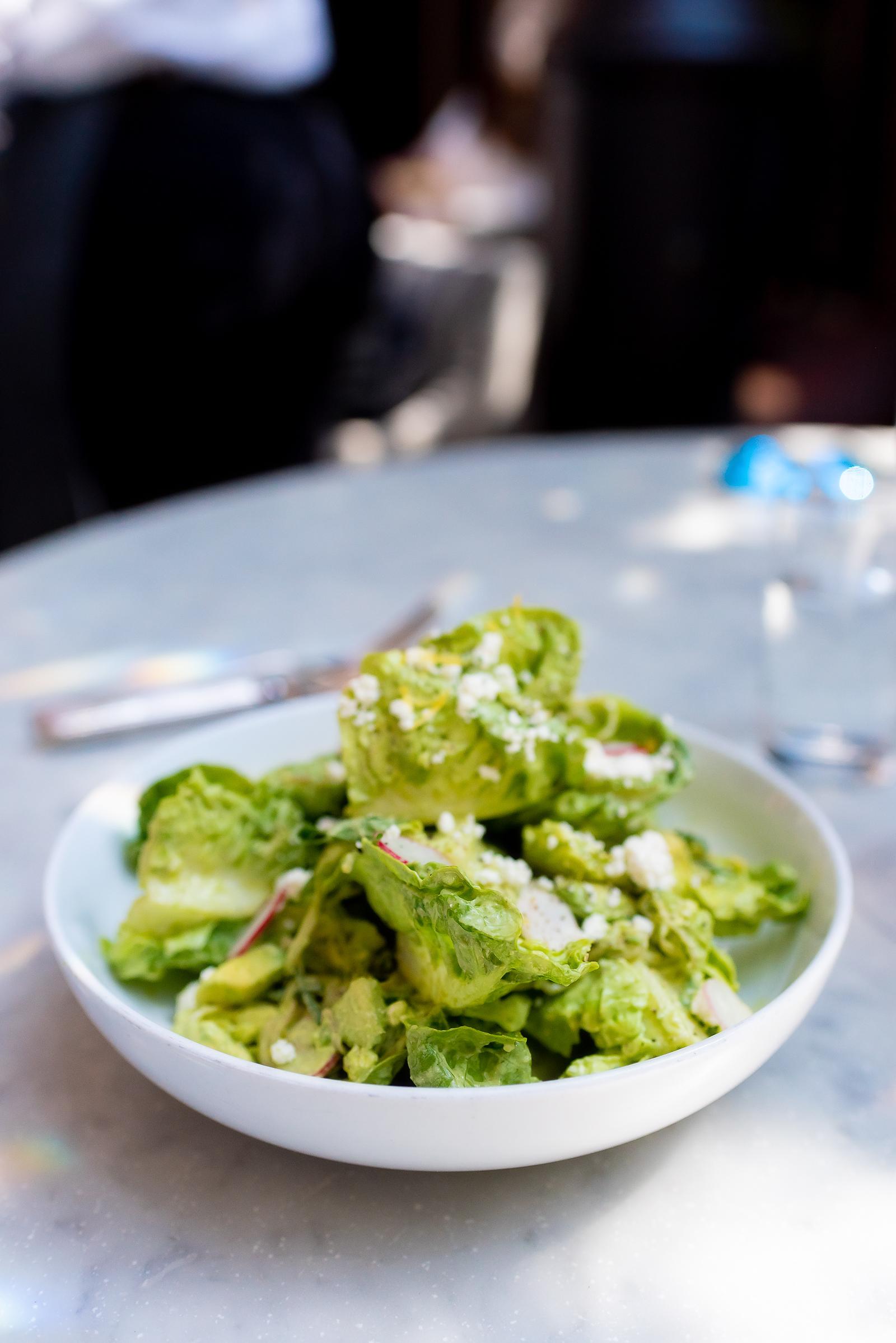 Typically my husband, sister, and I get the exact same things every time we brunch here…
A gem lettuce salad for my sister and I to split as a starter,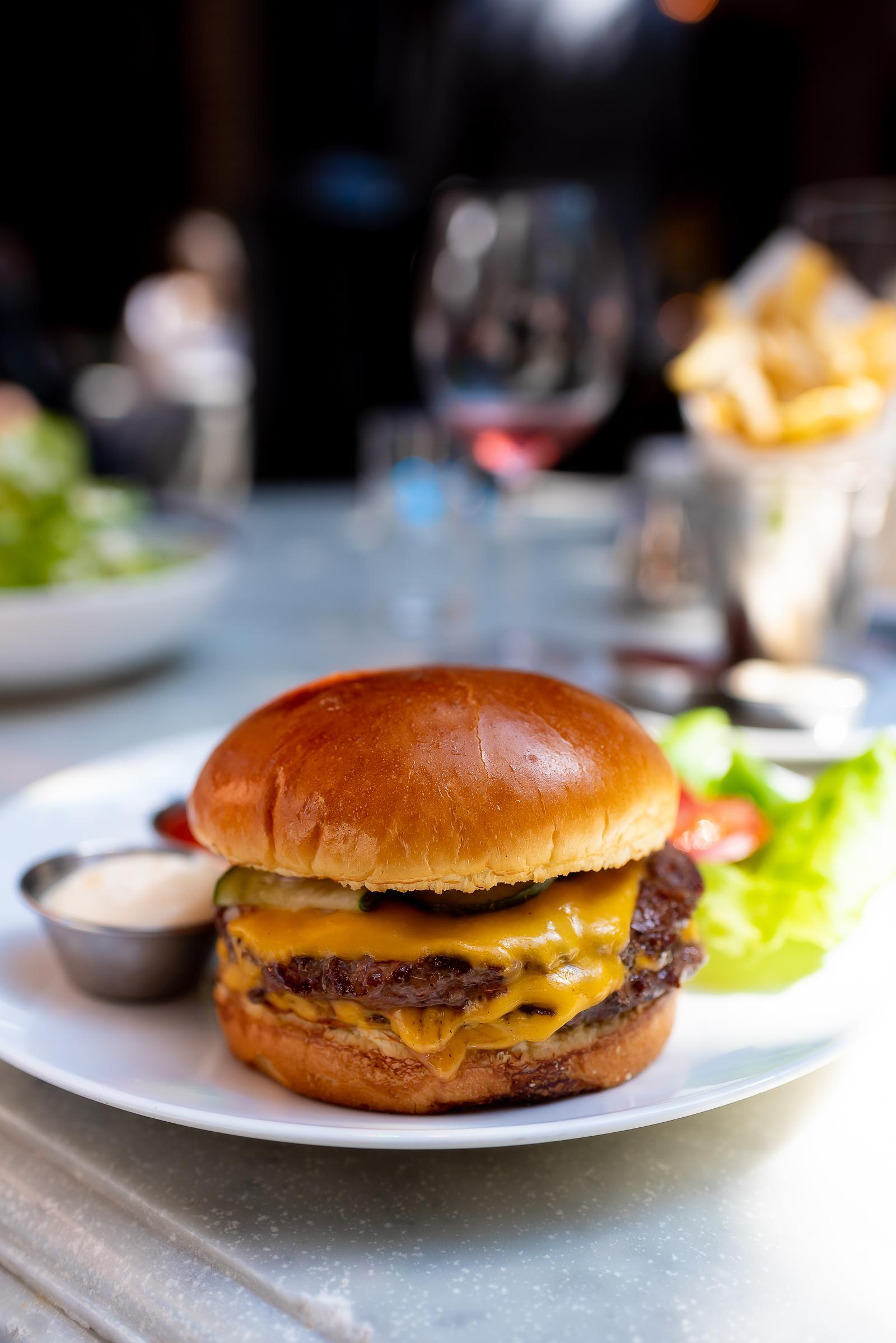 And RH's insanely addictive Burger for Hubby,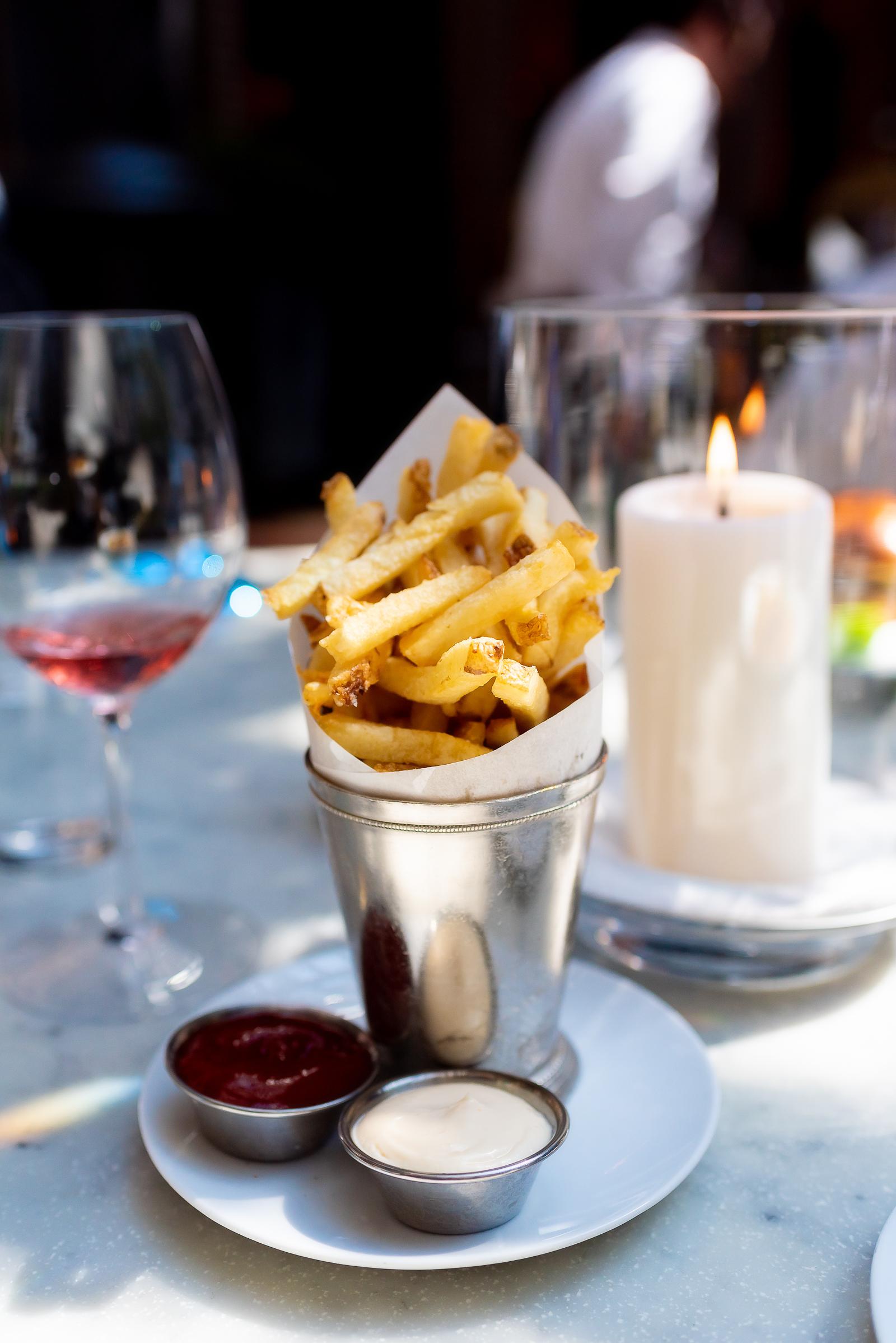 With a side of fries with garlic aioli, naturally.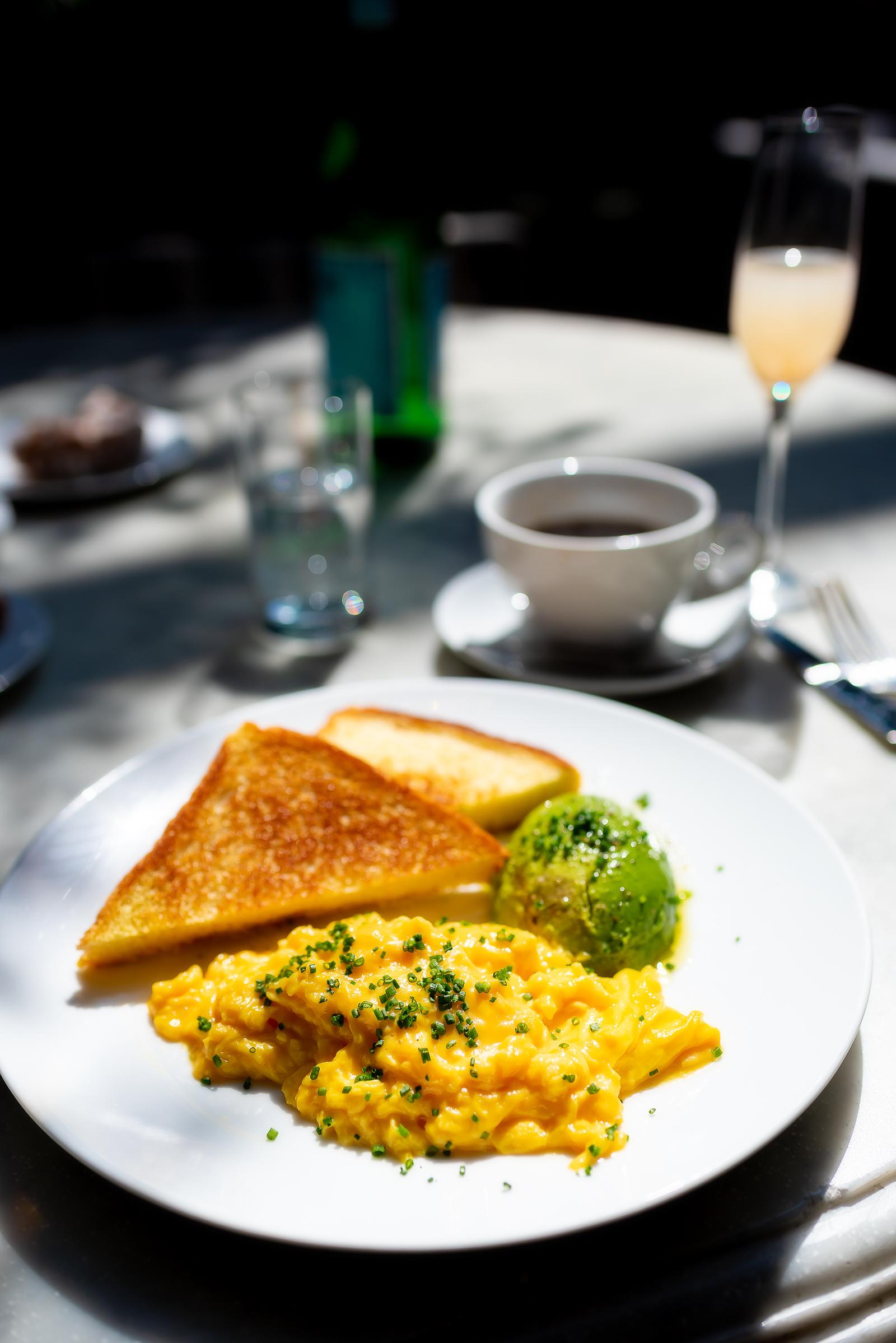 And the RH Scramble for my sister and I (since we regularly can't help ordering the same things).
If I made a short list of my favorite brunch dishes in Chicago, this would be my #1.
I'm a sucker for properly scrambled eggs (read: creamy & silky, not dry) and when served with thick cuts of texas toast and an avocado half, you have the makings of one of the most satisfyingly simple brunch meals ever.
So delicious. Especially when served in the early morning light before the crowds settle in.
Thank you 3 Arts Club Café for ALWAYS cooking your scrambled eggs right and for your insanely fast meal service. Not only do I get the perfect brunch but I get it in record speed (a plus when Saturday morning hangry pains settle in).
Next time you're looking for an insanely photogenic brunch that's as good as it looks, head to 3 Arts Club Café. You'll probably spot my sister and I in the back corner binging on more scrambled eggs…