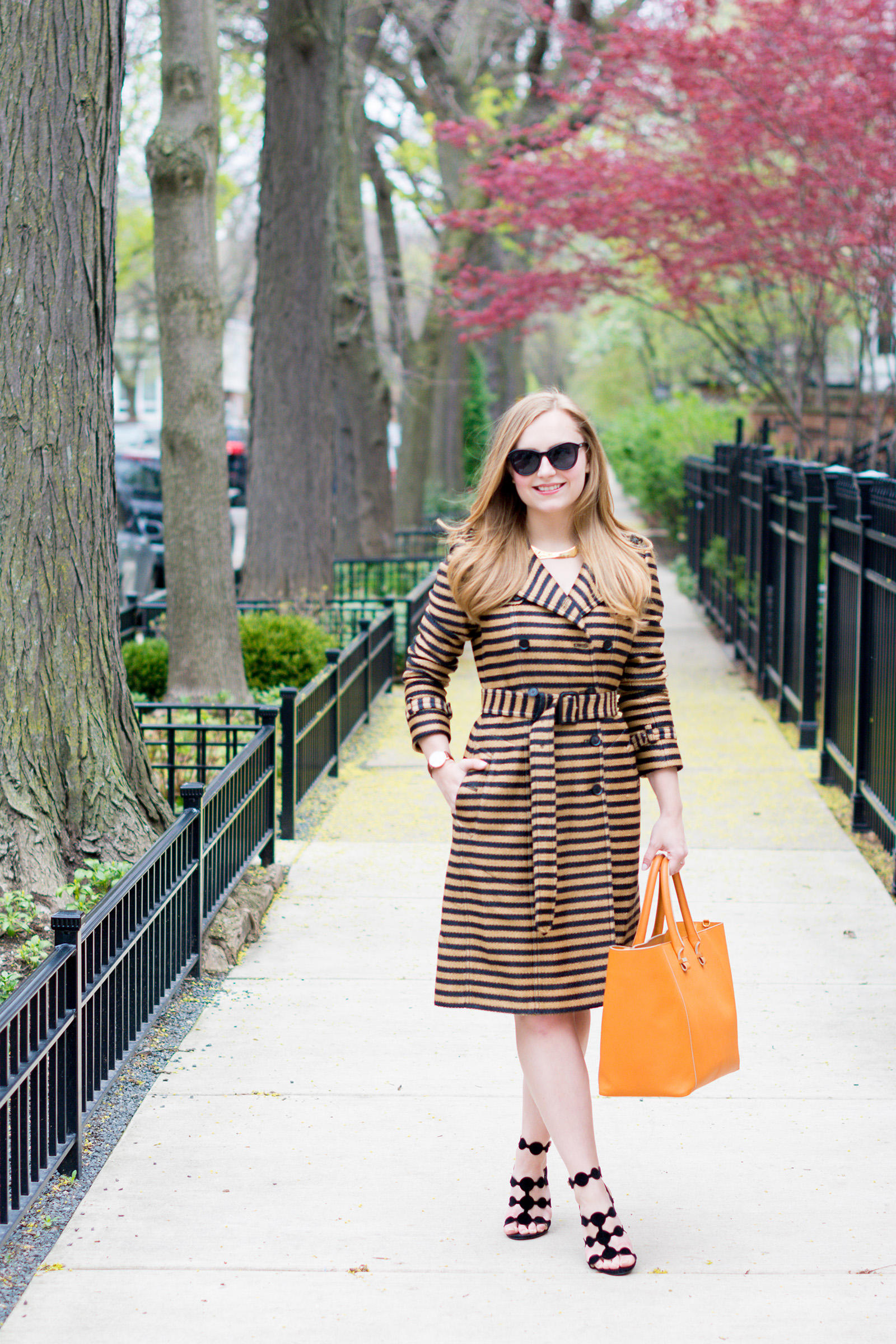 "I've always dreamed of being a 'Burberry Girl', but know it'll never happen because I'm not British. Still you can't stop a girl from dreaming. And owning way too many Burberry coats!"
Trench – Burberry Prorsum (the look for less: 1 / 2) || Tote – Victoria Beckham 'Liberty' (obsessed) || Sandals – Asos (similar) || Necklace – J Crew || Sunglasses – Le Specs || Watch – c/o Daniel Wellington || Lips – Burberry Beauty in ' No. 93 Rosewood' || Nails –Nails Inc. x Victoria, Victoria Beckham in Bamboo White
Photos courtesy of blogger Heidi
Since I first discovered the world of fashion there's been one brand I've been particularly itching to add to my closet.
Burberry. Specifically Burberry's fashion-focused arm, Burberry Prorsum.
I remember when I was 10 my father went to Burberry to have a custom suit made for his business trips to Asia. I remember the luxurious experience like it was yesterday — all the stunning fabric swatches laid out next to button designs and thread colors. I remember telling myself that faithful day that "one day I'll own my own Burberry coat".
And while I always assumed my first Burberry would be one of their traditional trench coats or perhaps a warmer, cashmere-version for winter, my first Burberry purchase ended up being A LOT more beautiful than I ever could have hoped.
I remember this raffia-weaved coat going down the runway for Spring 2012 (it's #34 in this slideshow). I remember from the first moment I saw it, I was a goner. I love stripes. I love minimal color palettes. And I LOVE good tailoring. This coat is THE definition of my dream coat. But the $3k price tag kept us inevitably apart (obviously).
For years I searched for a similar coat or even a less expensive option from one of Burberry's other clothing lines but in vain.
So last month when I saw this EXACT trench coat in MY size in pristine condition on The Real Real, I felt like it was a sign from the universe. My first Burberry trench coat ended up being THE single best design (to me, of course) to come out of the fashion house in years.
And I got it for more than 92% off the original price!
Now I have the perfect coat to wear year-round (and especially when my sister and I head to London later this year *fingers crossed*)!
Do you own a Burberry trench coat? What do you think of the label?