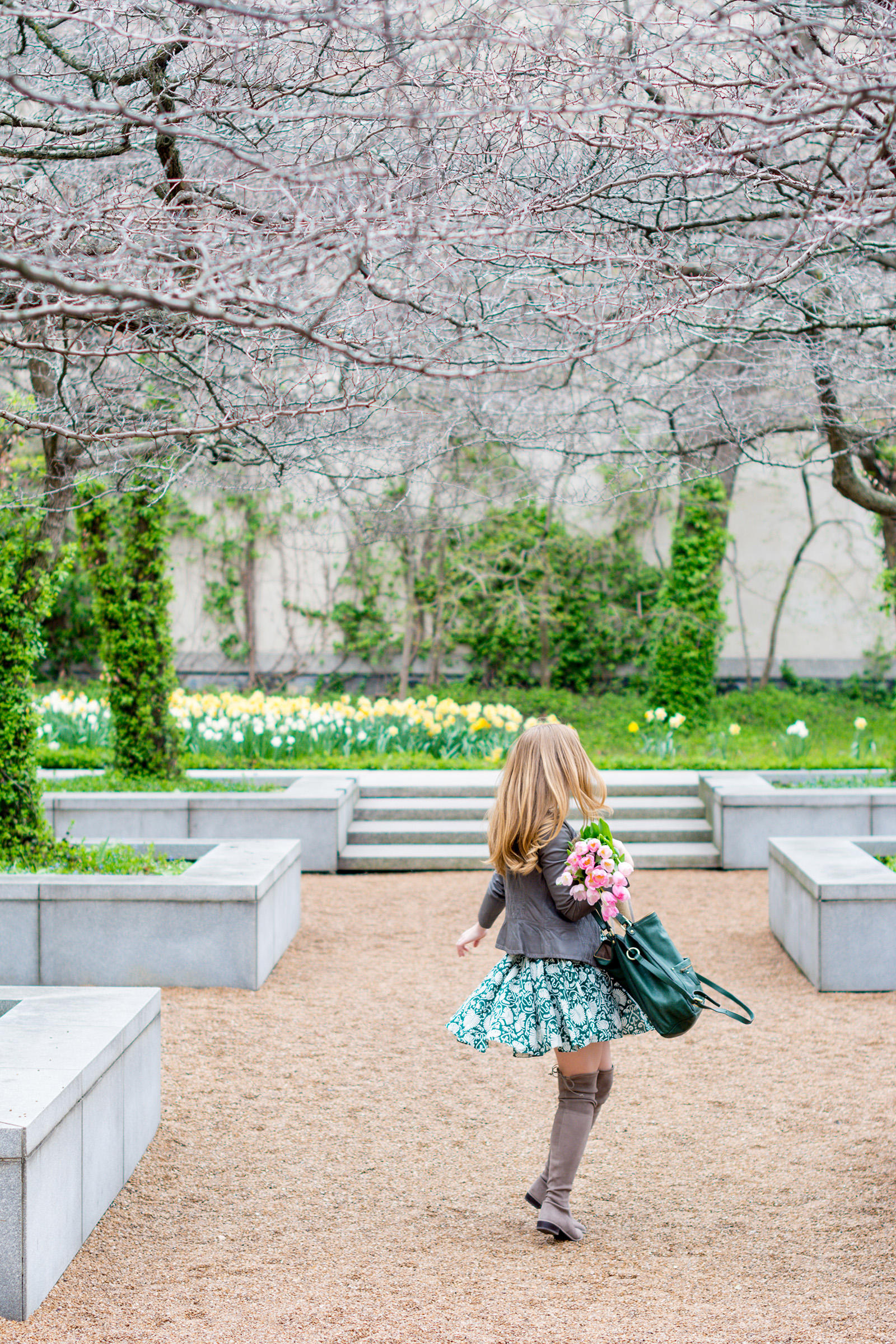 "Always keep that happy attitude. Pretend that you are holding a beautiful fragrant bouquet."
— Earl Nightingale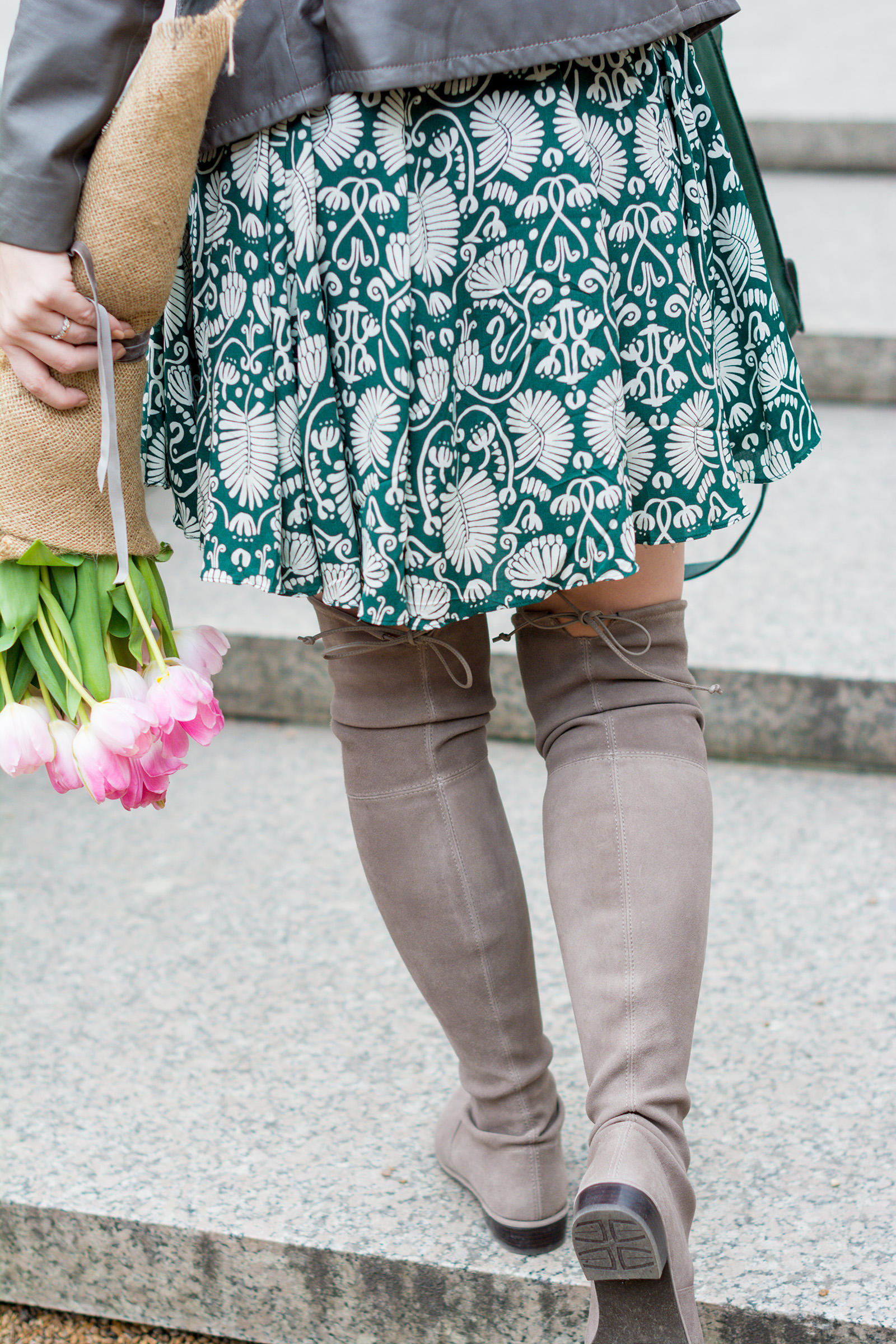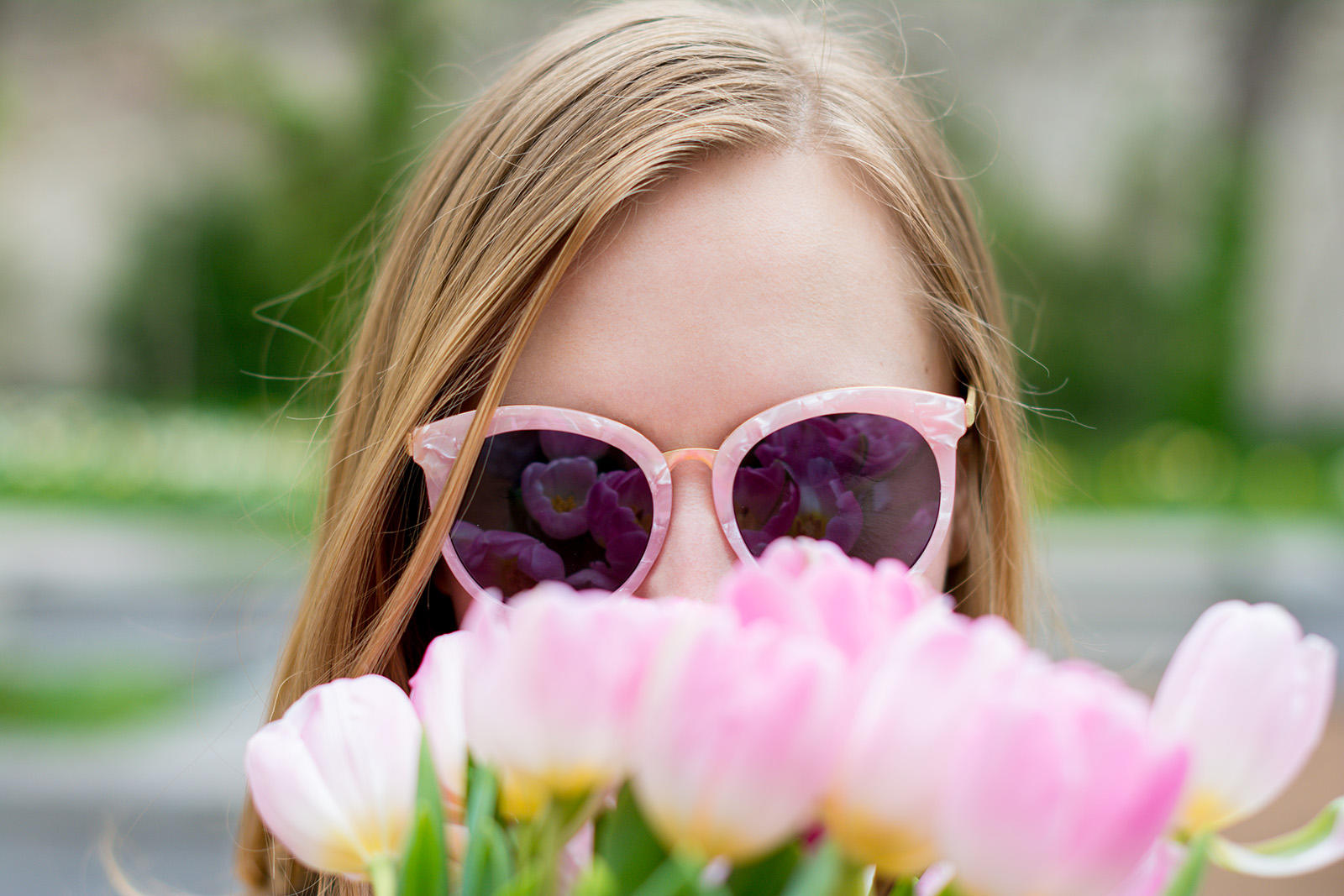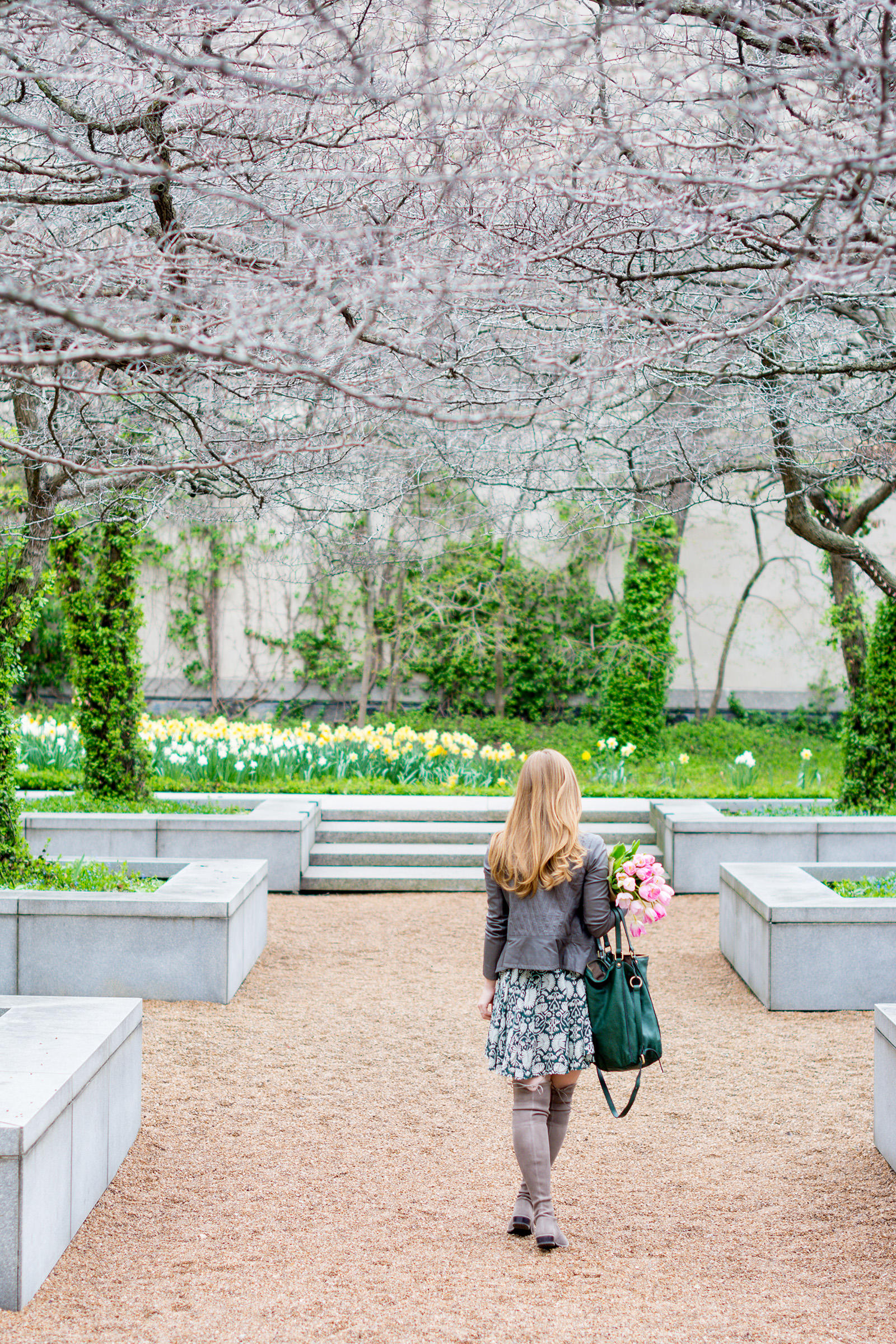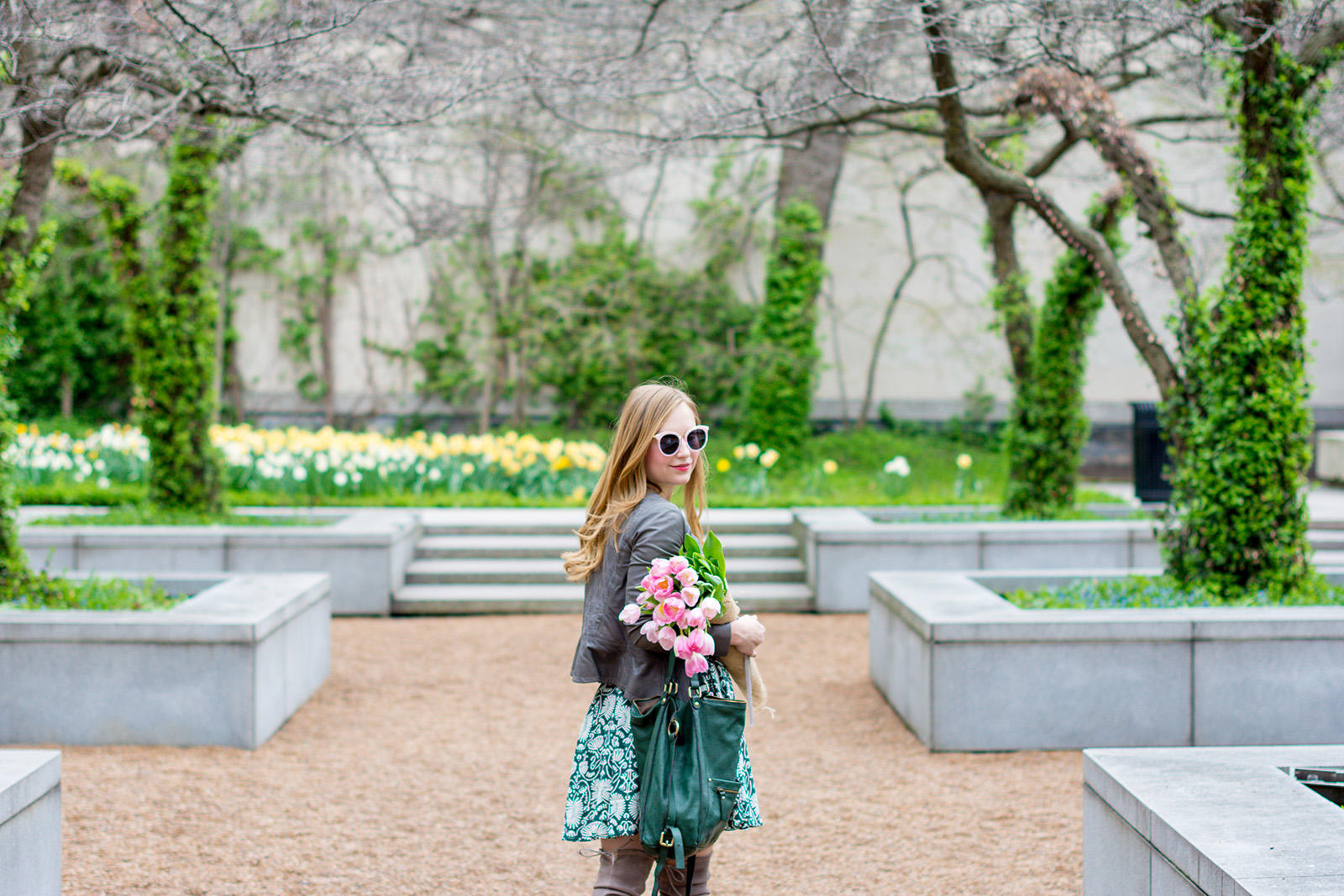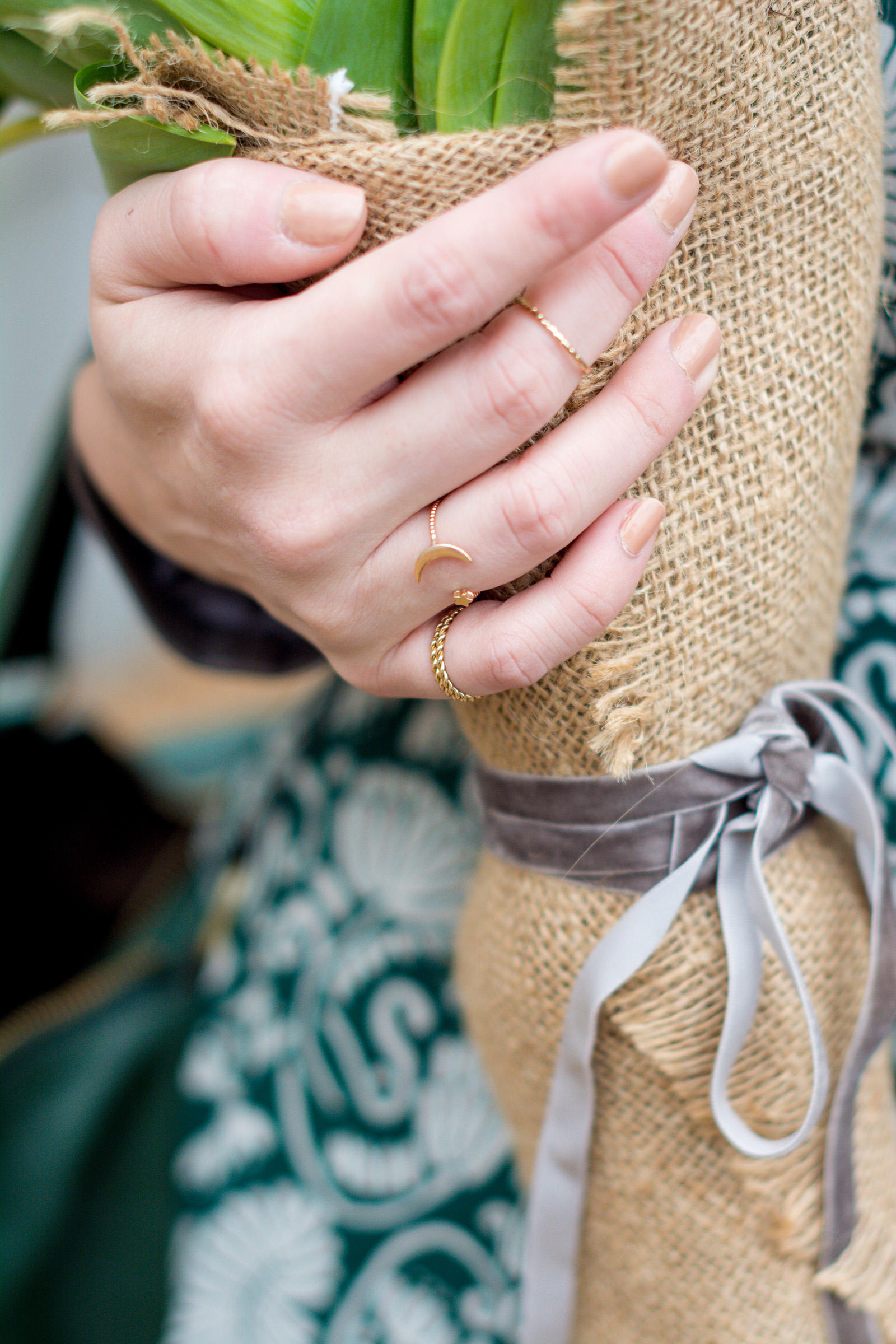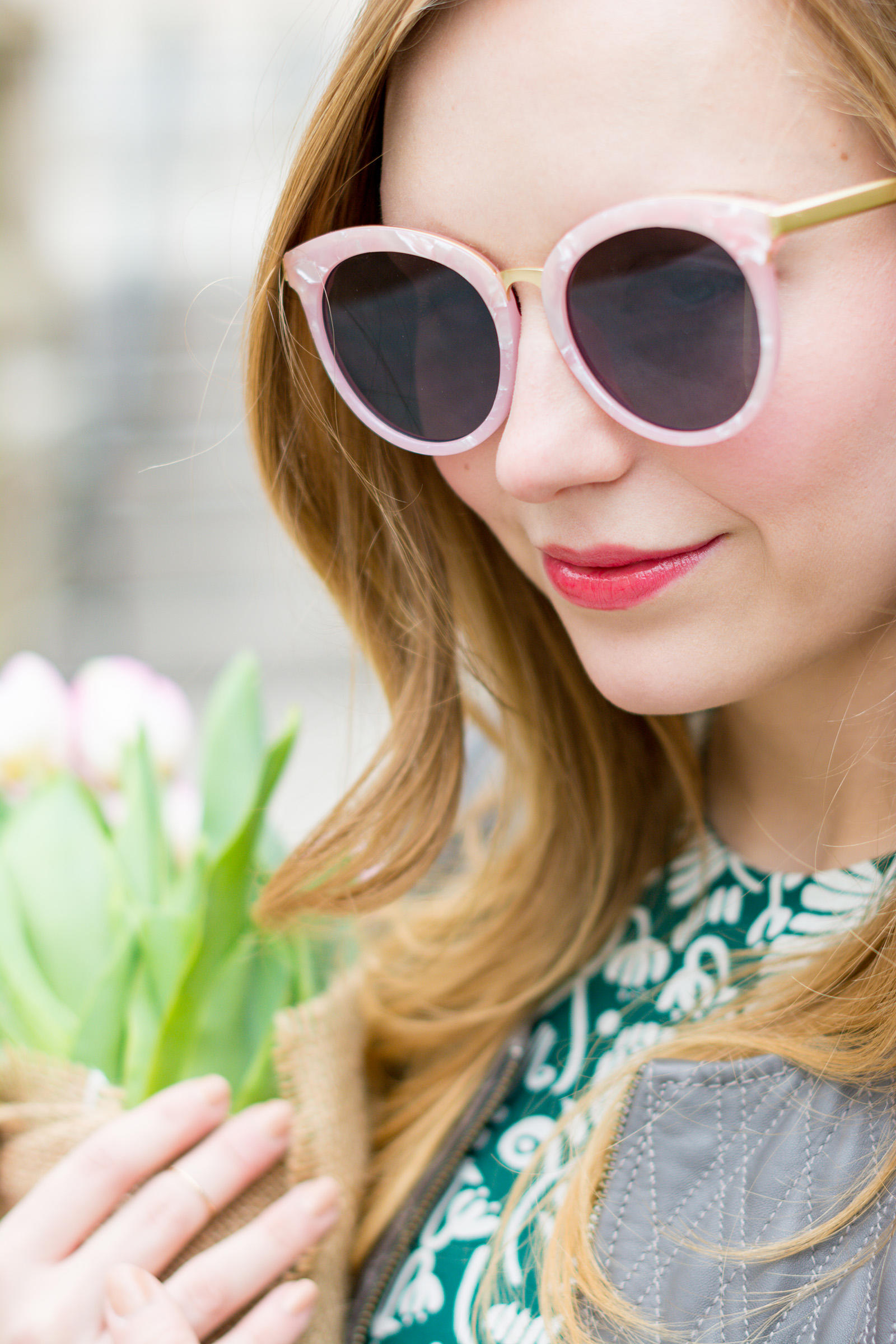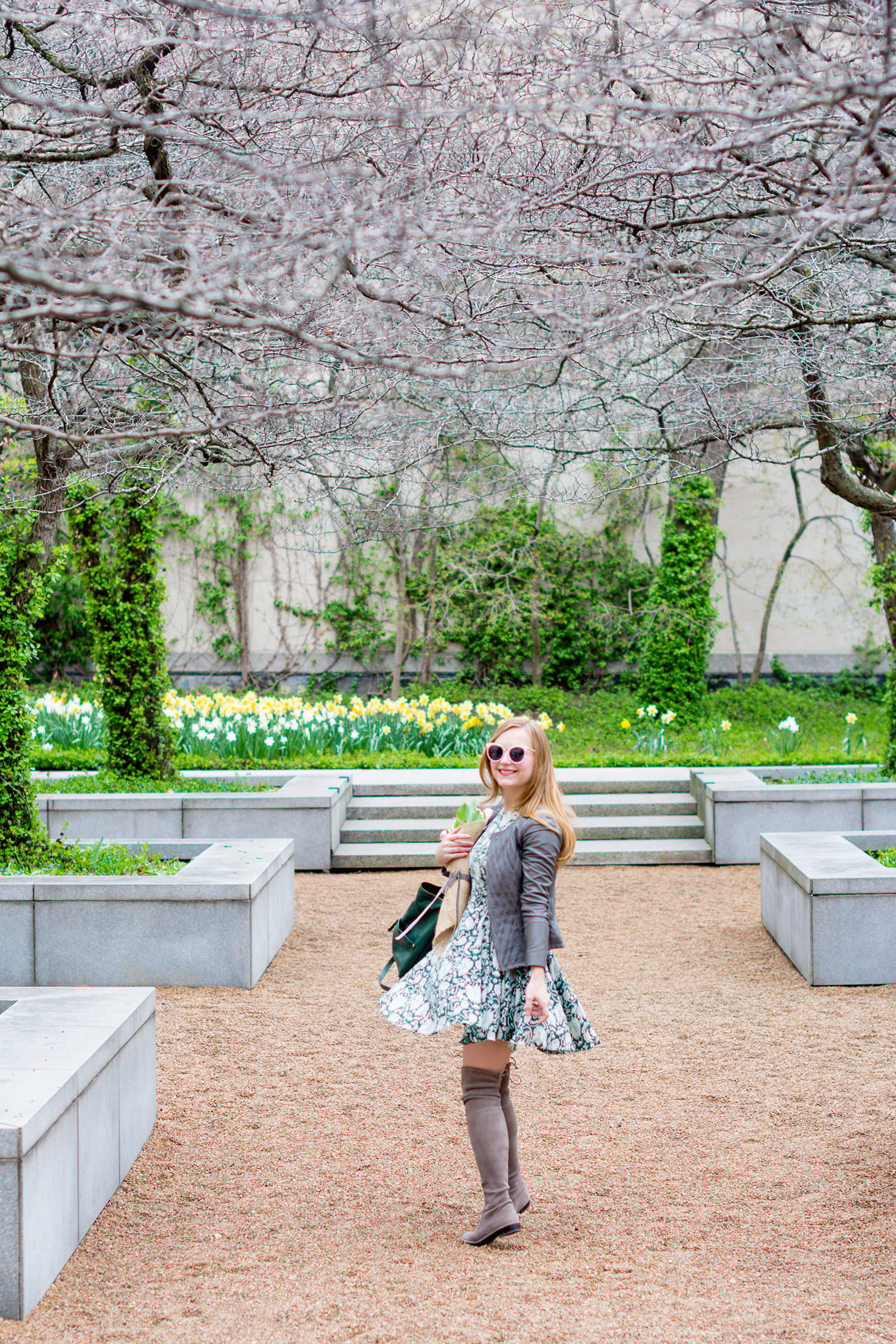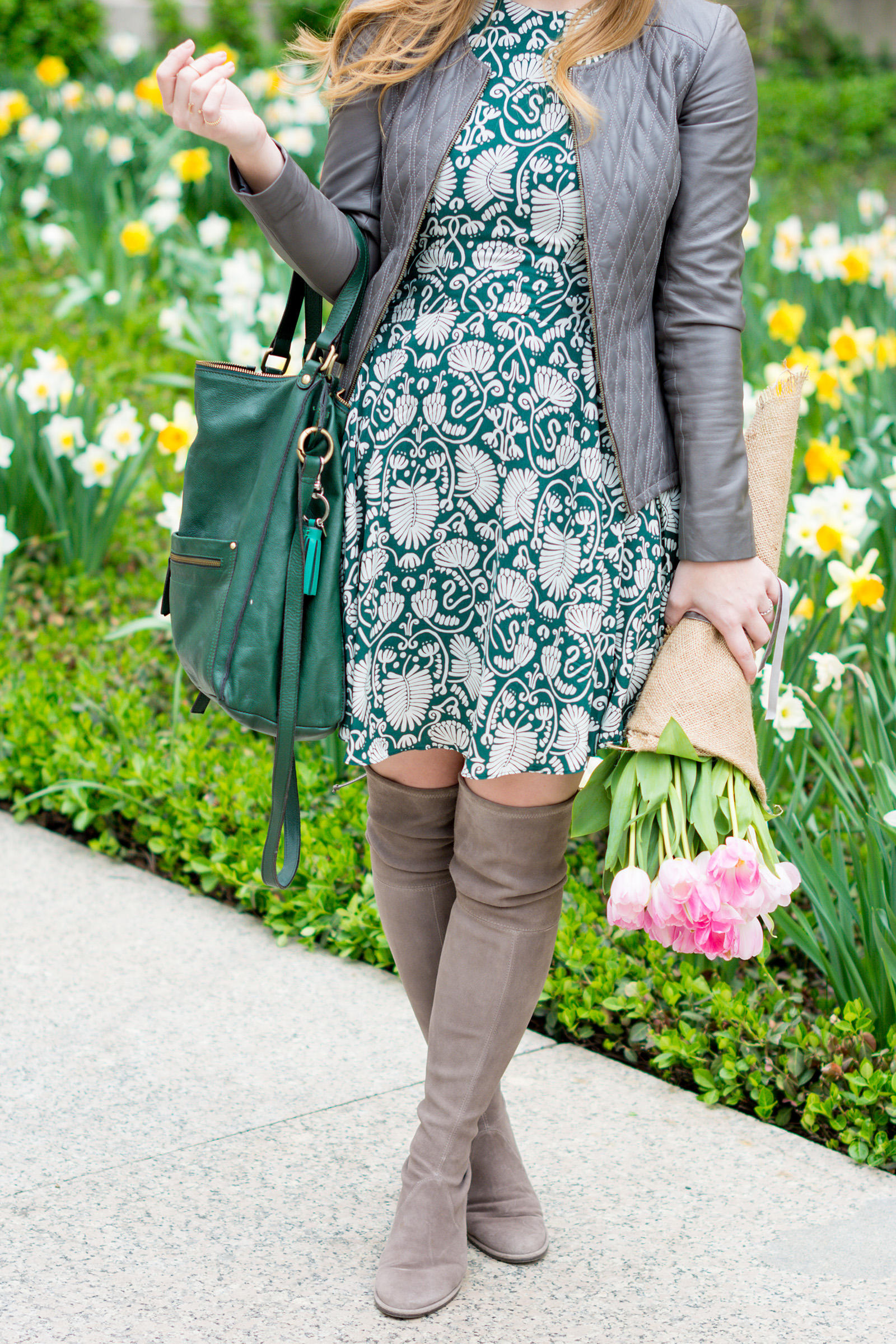 SHOP THE LOOK:
Dress – H&M (in stores now, similar online) || Jacket – Hinge (similar: 1 / 2) || Boots – Stuart Weitzman Lowland || Bag – Innue (similar: 1 / 2 / 3) || Sunglasses – Forever 21 || Rings – Asos and Forever 21 || Lips – YSL Pop Water No. 204 || Nails – Christian Louboutin in 'Just Nothing'
Photos courtesy of blogger Heidi
I suppose in a way all this wonky spring weather has led to quite a miraculous spring. Flowers are in bloom EVERYWHERE.
It's positively magical.
And so healing on the soul, especially considering what a hard year this has been already.
I feel like karma sort of owed us a beautiful spring, don't you think?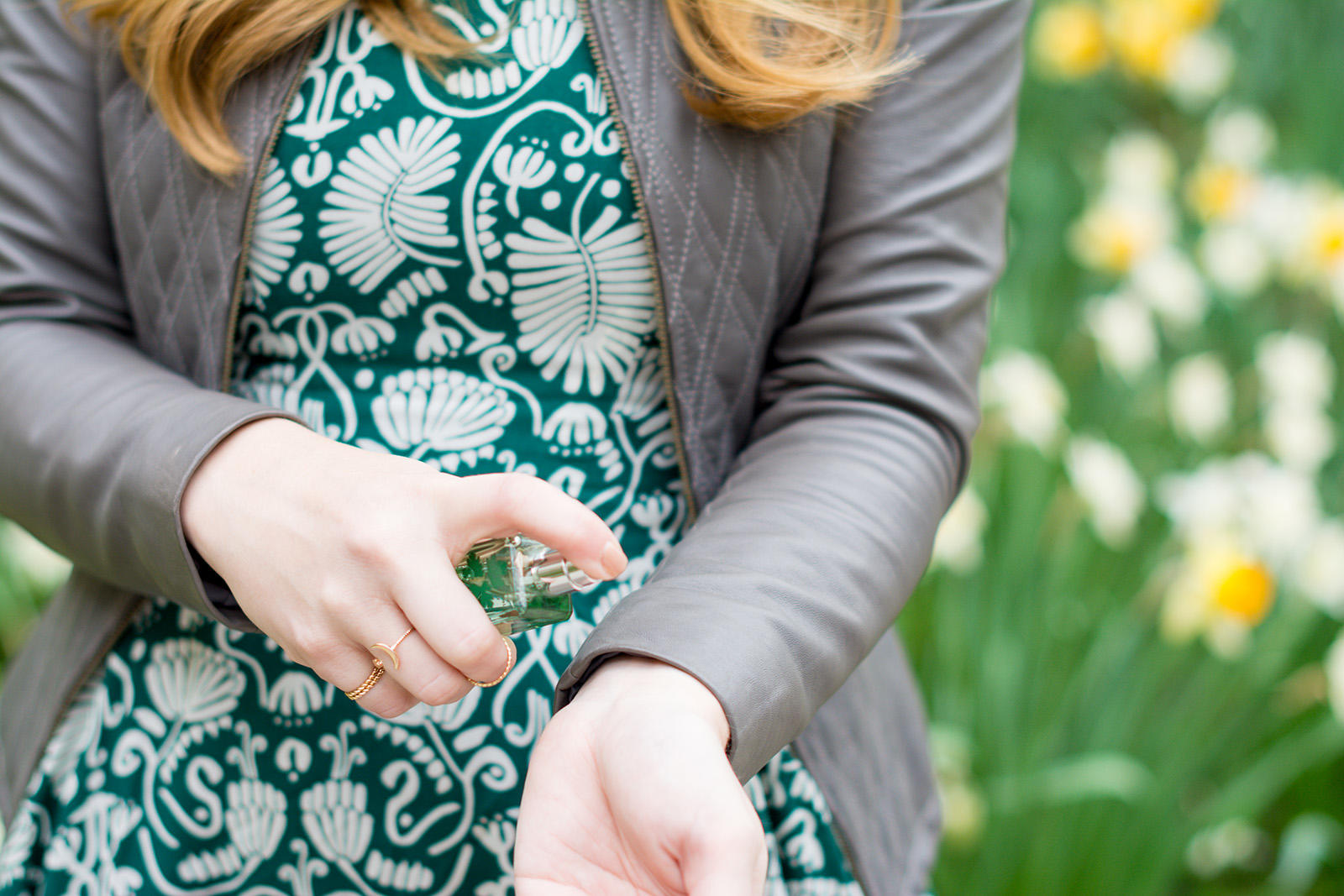 But just to be sure, I've been spraying my favorite cologne from the spring Jo Malone Herb Garden collection, Wild Strawberry & Parsley (reviewed here), just to ensure some extra positive spring karma too.