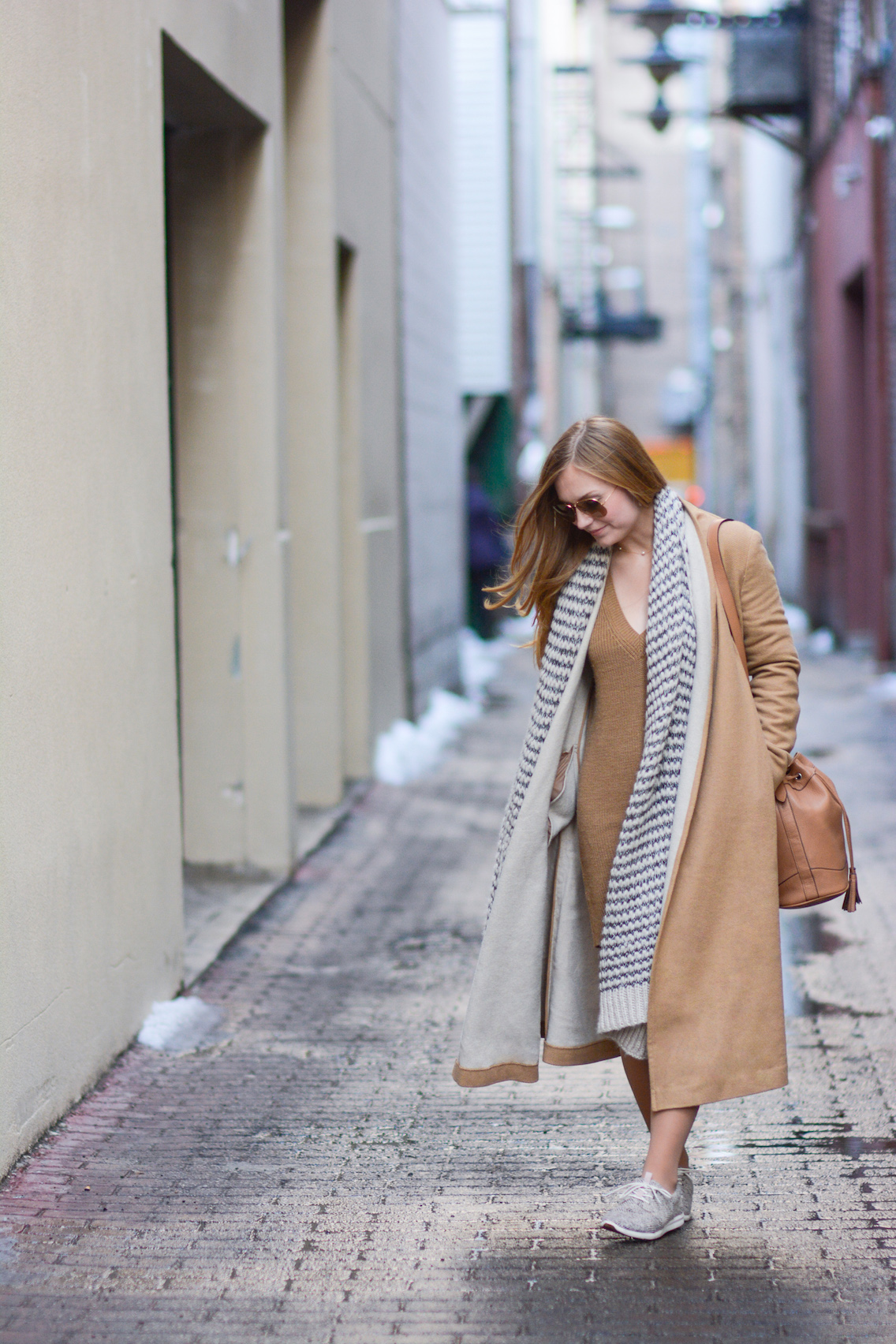 "I miss everything about Chicago, except January and February."
— Gary Cole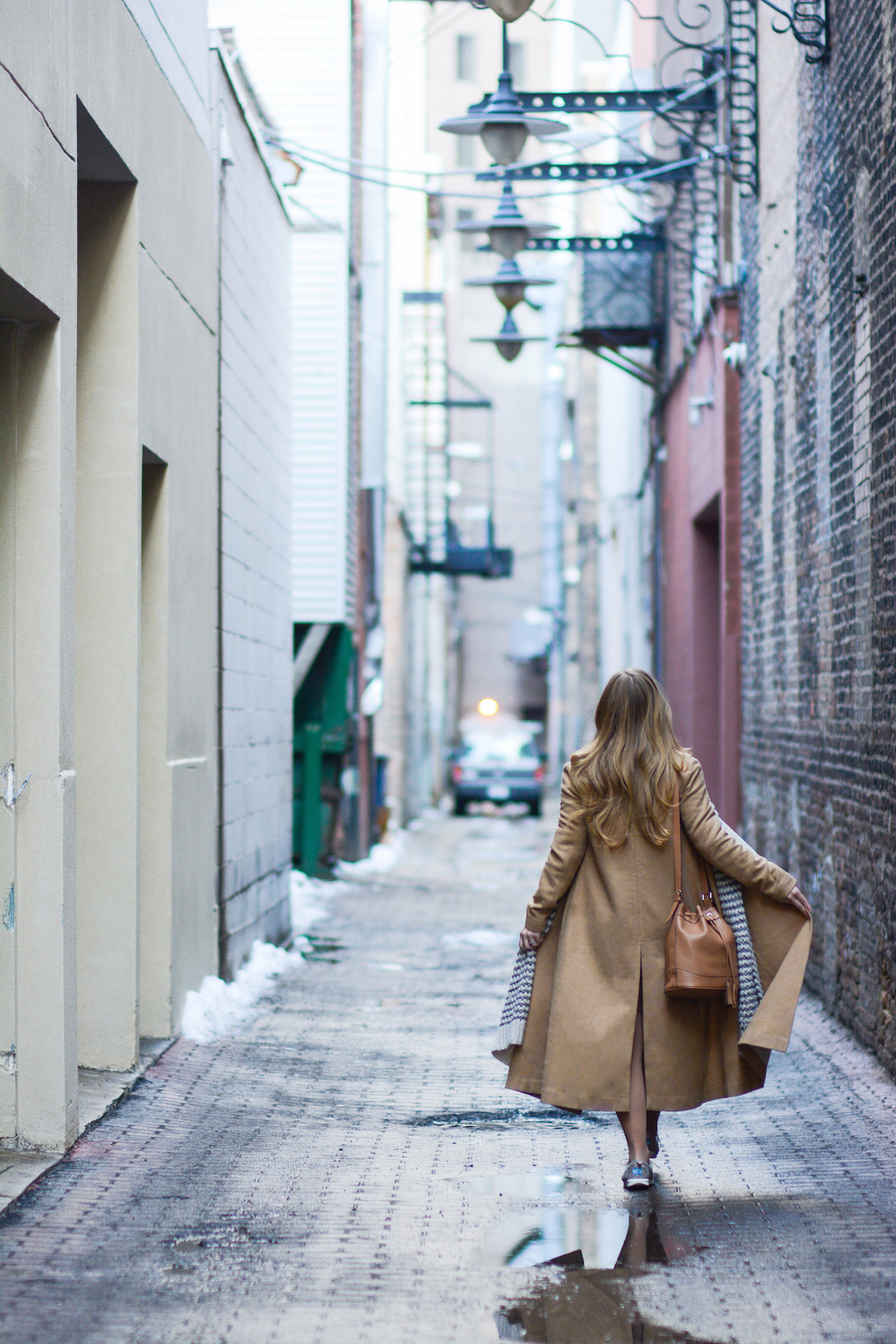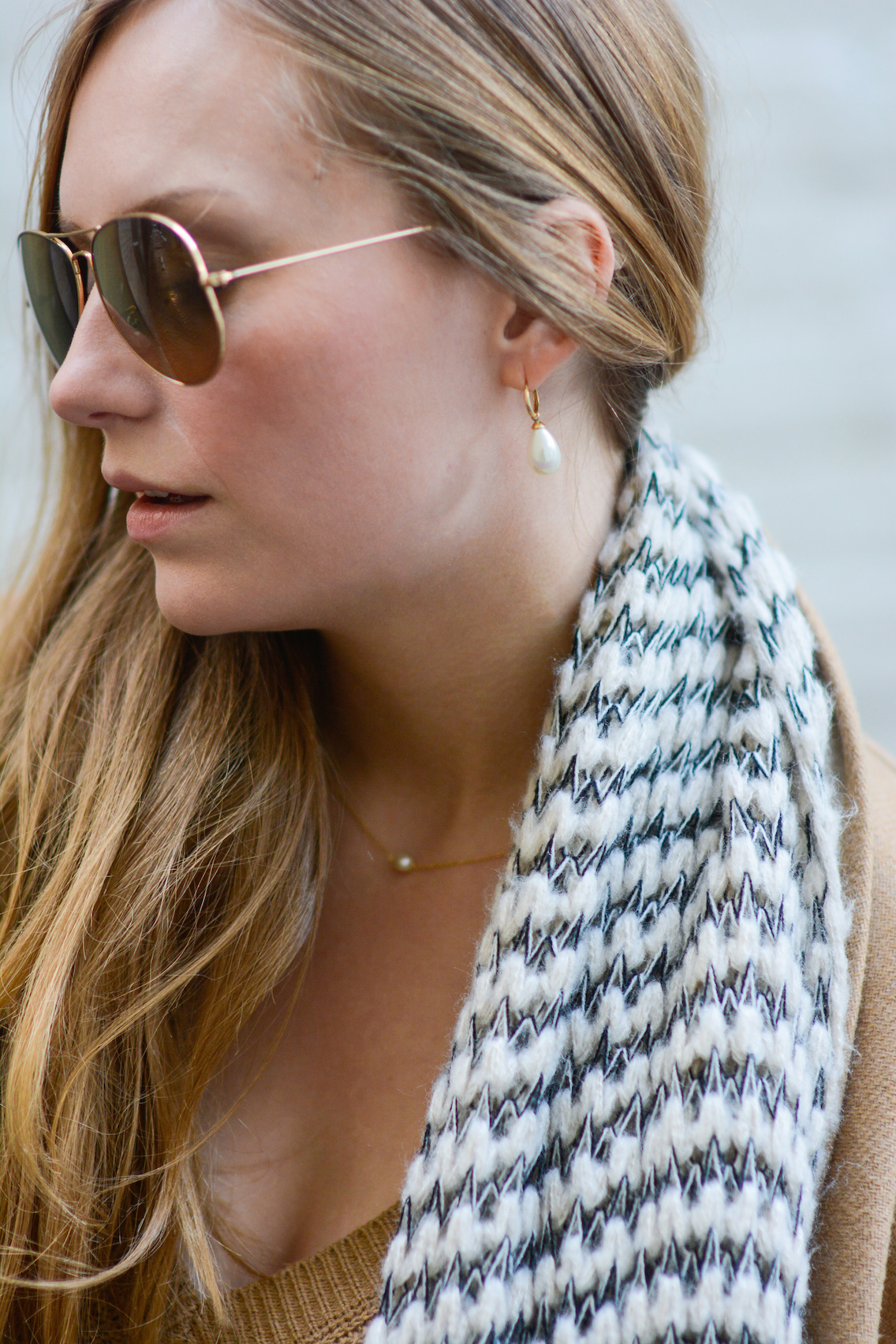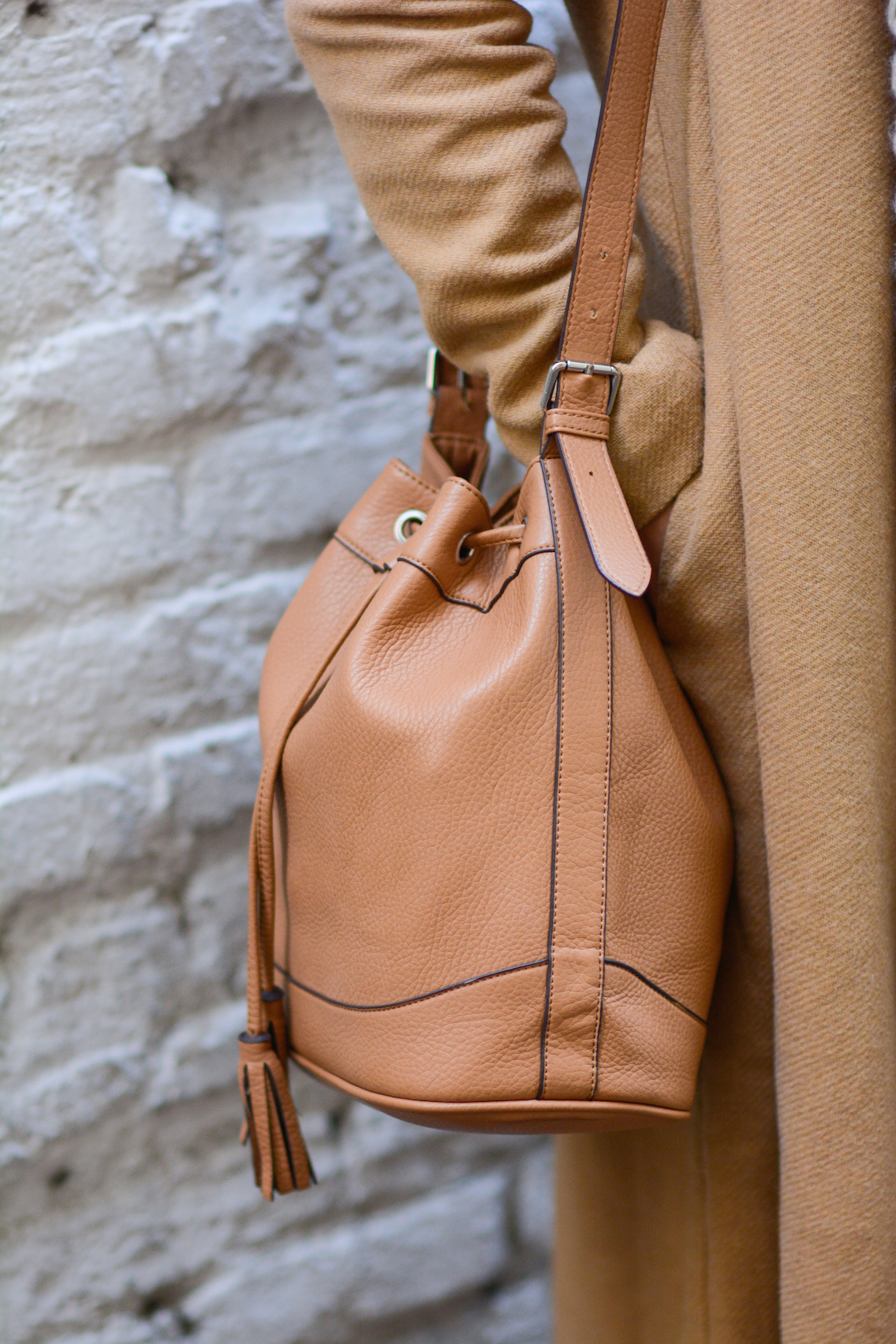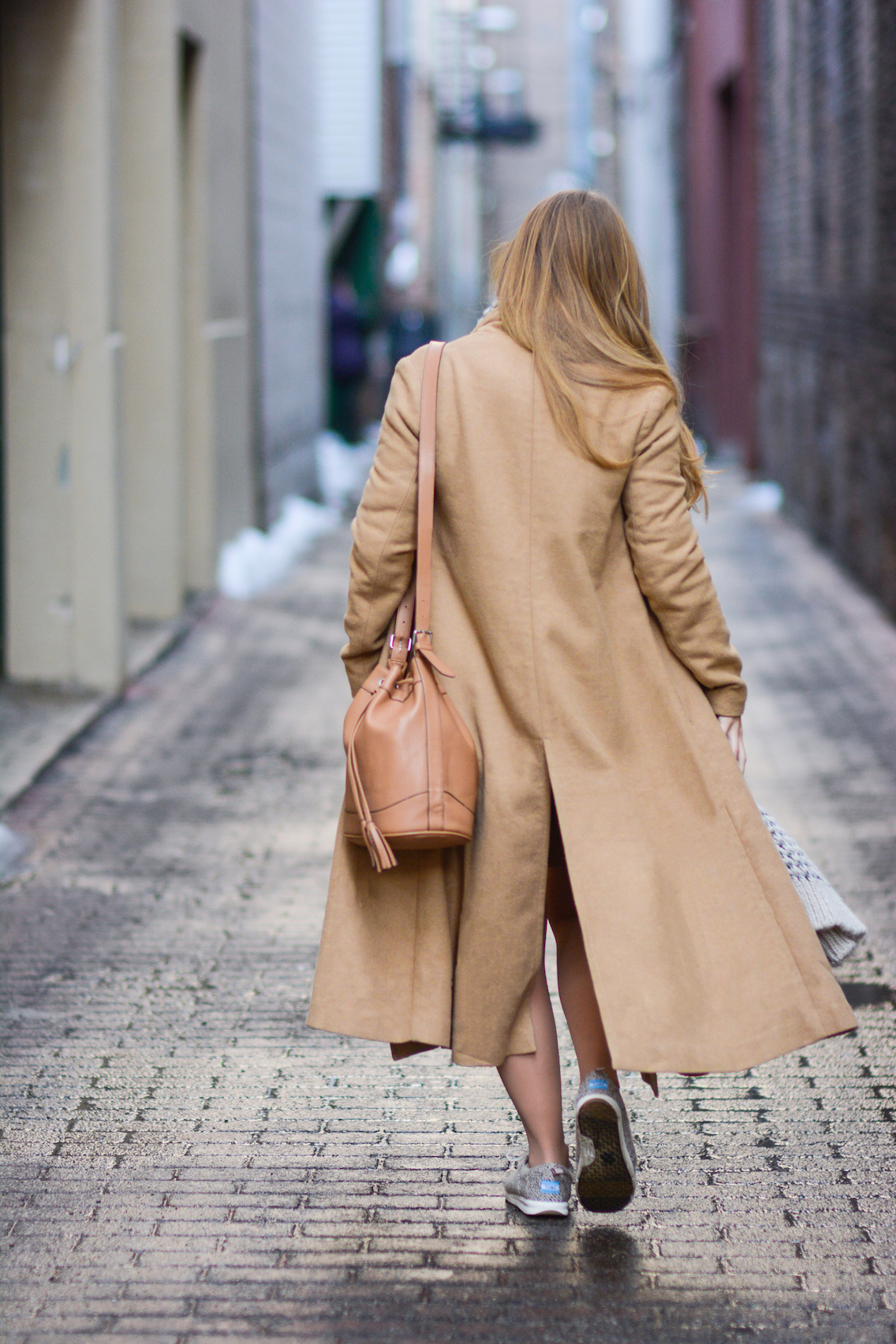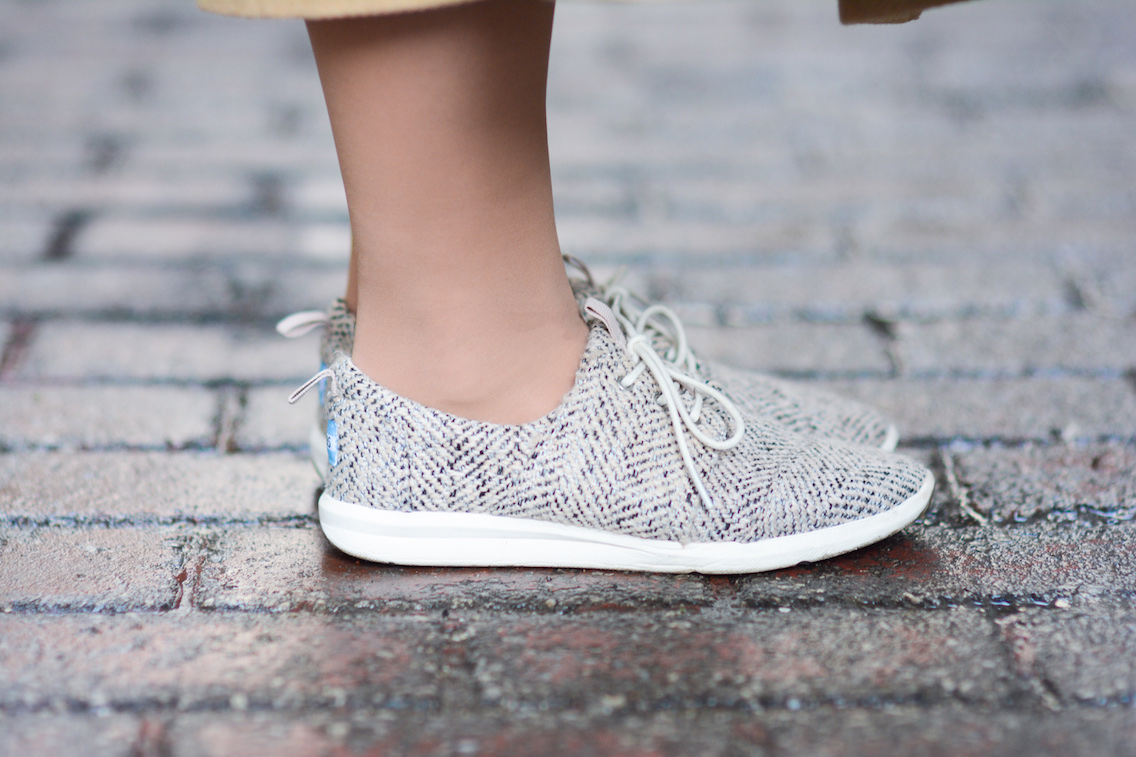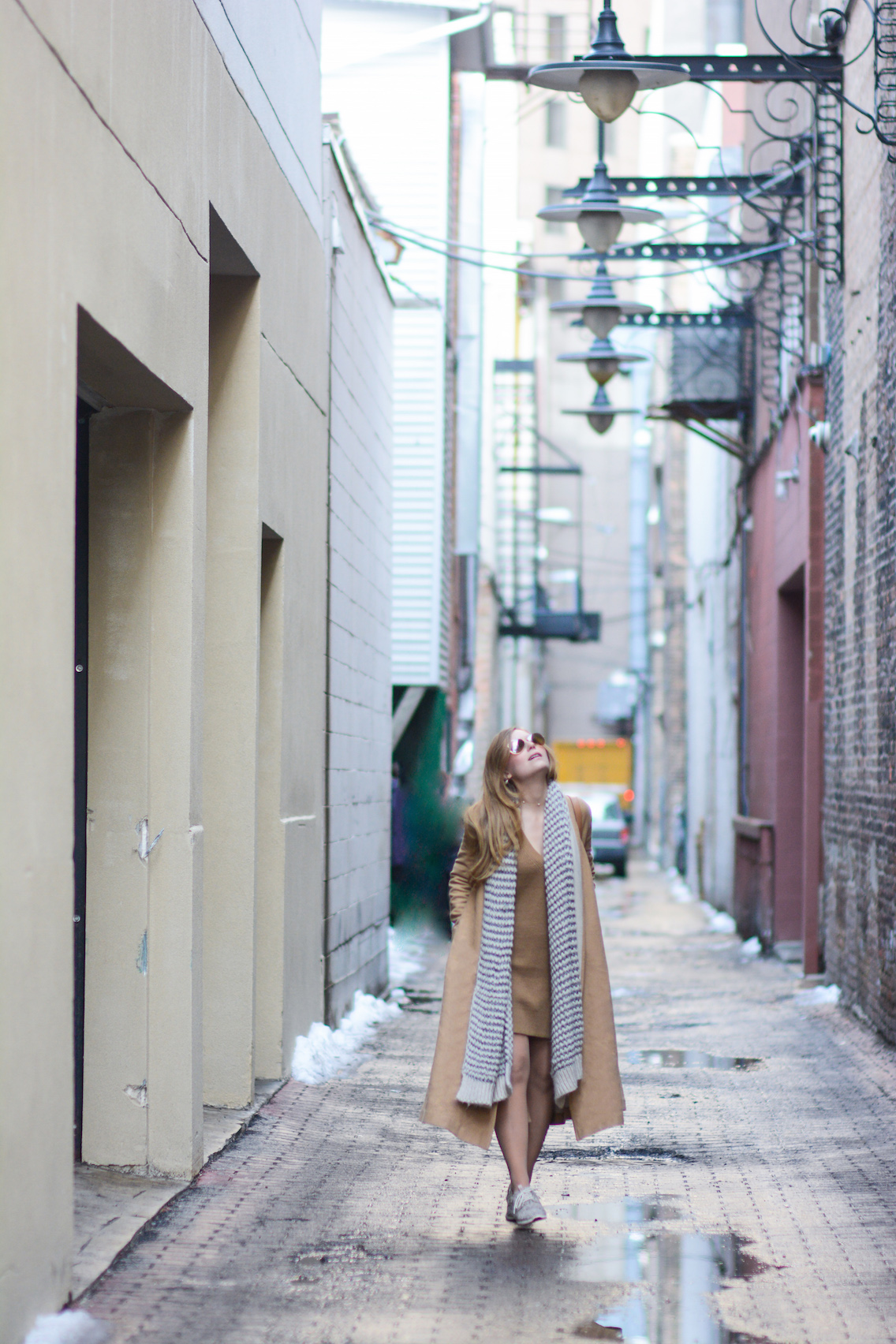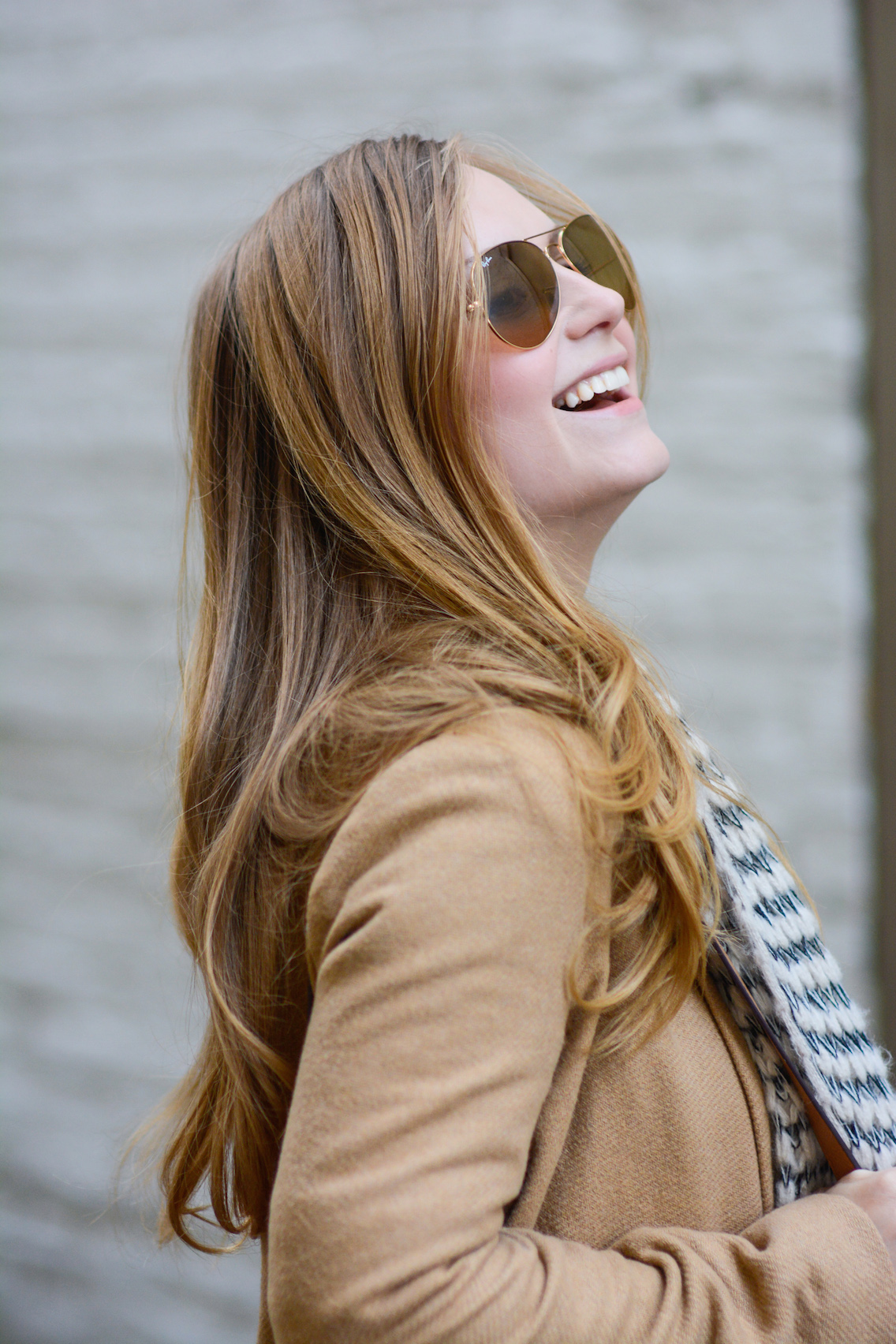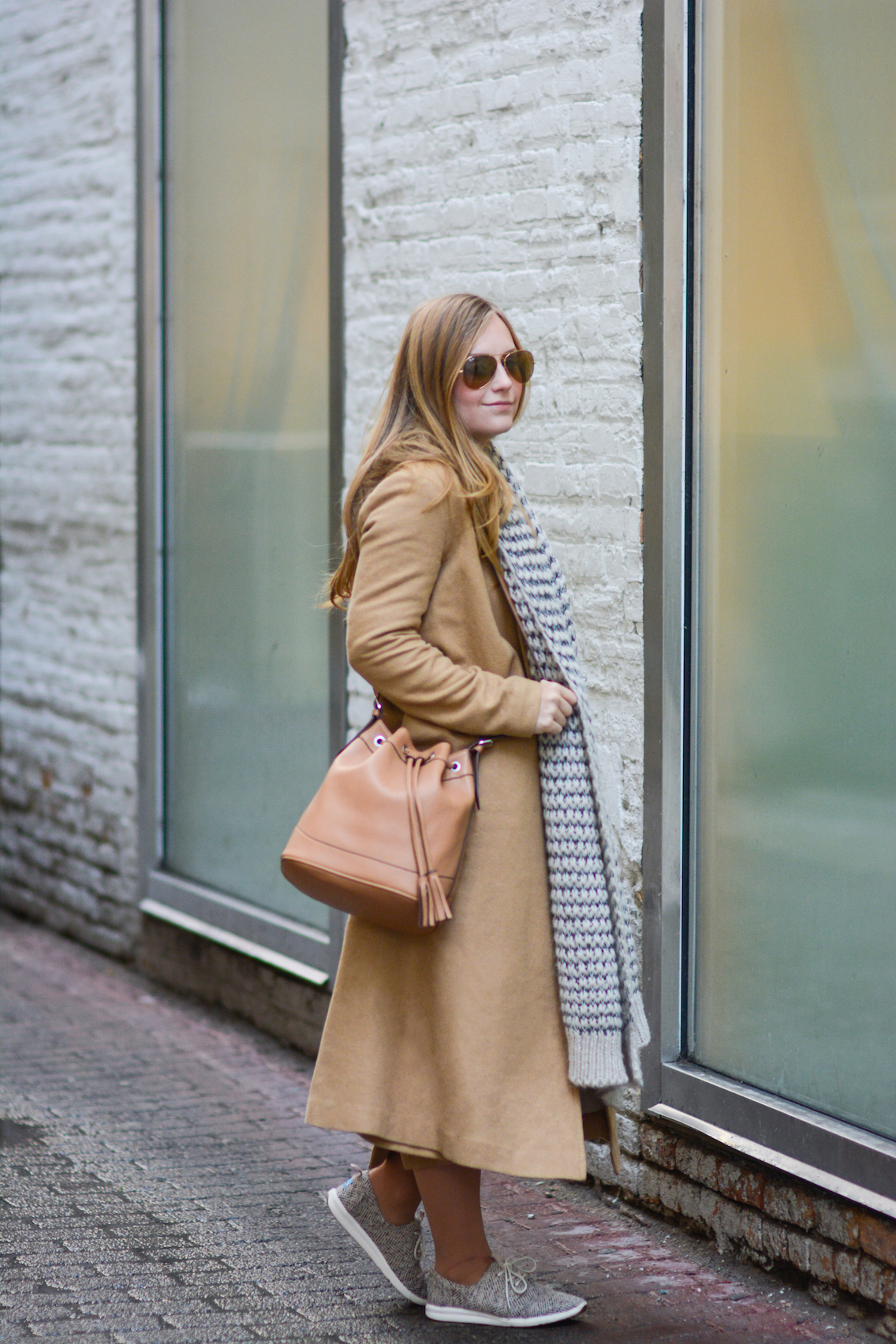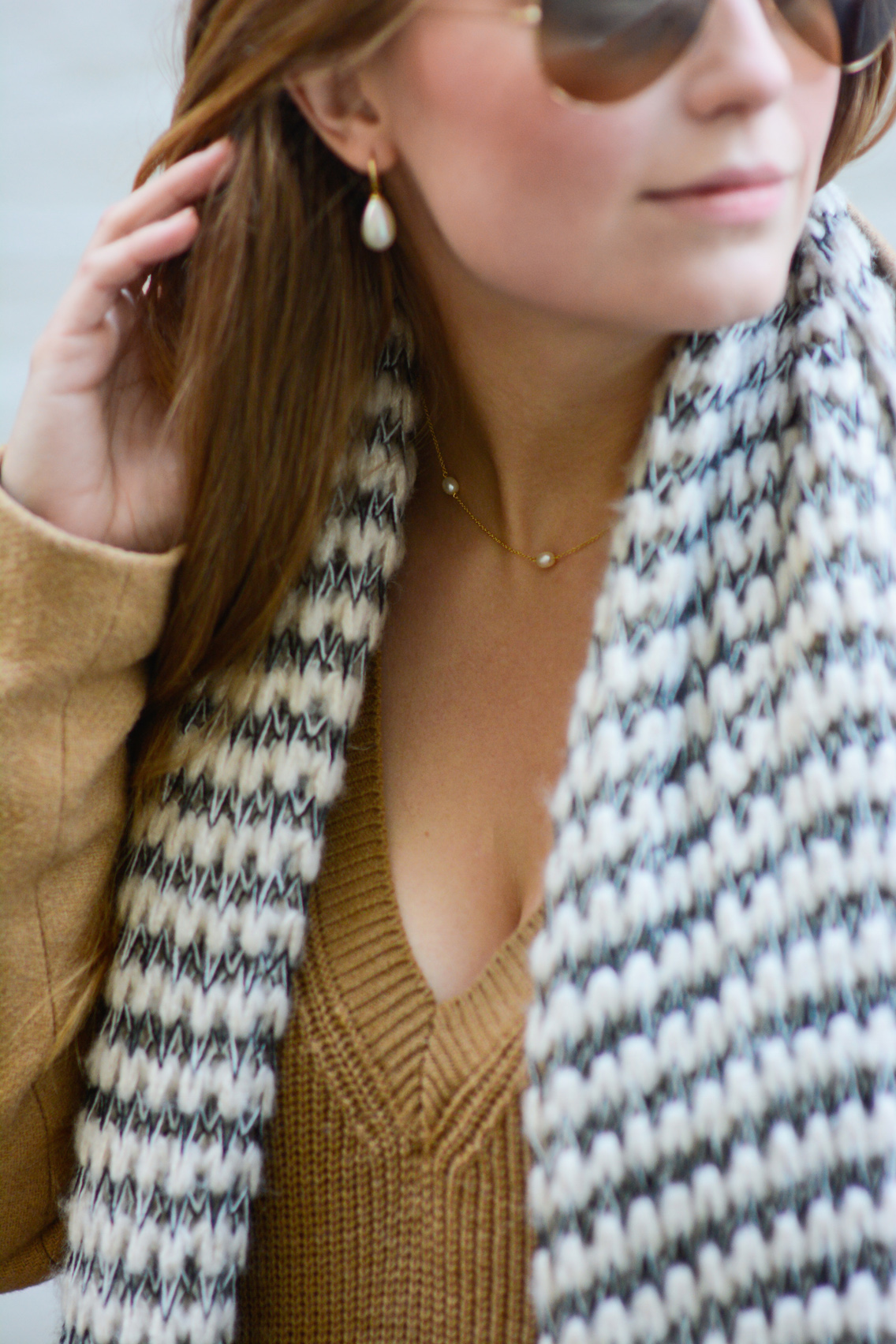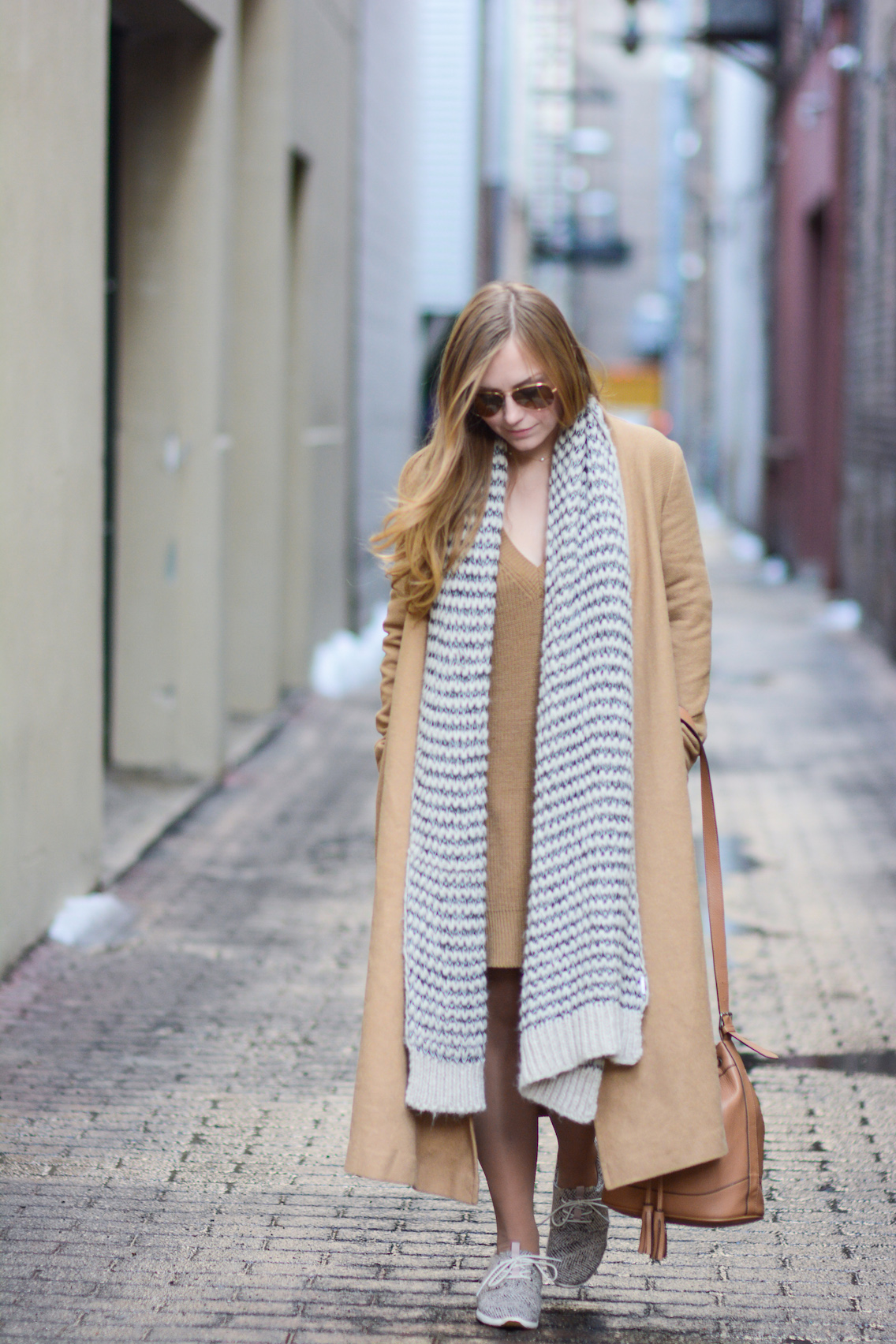 SHOP THE LOOK:
Coat – Asos (ON SALE!) || Dress – Forever 21 (similar: 1 / 2 / 3) || Scarf – Forever 21 (similar: 1 / 2 / 3) || Bag – Old Navy (similar: 1 / 2) || Sneakers – TOMS (from My Gift Guide Edit, similar: 1 / 2) || Sunglasses – Ray-Ban || Earrings – Tiffany & Co. (similar)
Photos courtesy of Anna of NoirFriday
The leaves are bare. Snow and ice cover the ground. Chicagoans everywhere have started calling any day in double-digit temperatures "warm".
Yup, winter is here.
January and February are my least favorite months in Chicago. The constant freezes, the brutal winds, the never-ending task of shoveling… winter is LONG and GROSS, let's be honest. To cope, I learned long ago that you always take advantage of any tolerable winter weather. If the temps ARE in the double-digits, you go out and get fresh air because it very well may be your last chance for weeks.
Luckily this winter hasn't been a true Chiberia nightmare like last year. It's at least come with a few 20+ degree days and believe me when I say I've taken advantage of all of them.
As far as I'm concerned, any January day when you can wear sneakers instead of snow boots is a triumph of the winter spirit. Don't you agree?
Fingers crossed that we have many, many more sneaker days this winter…