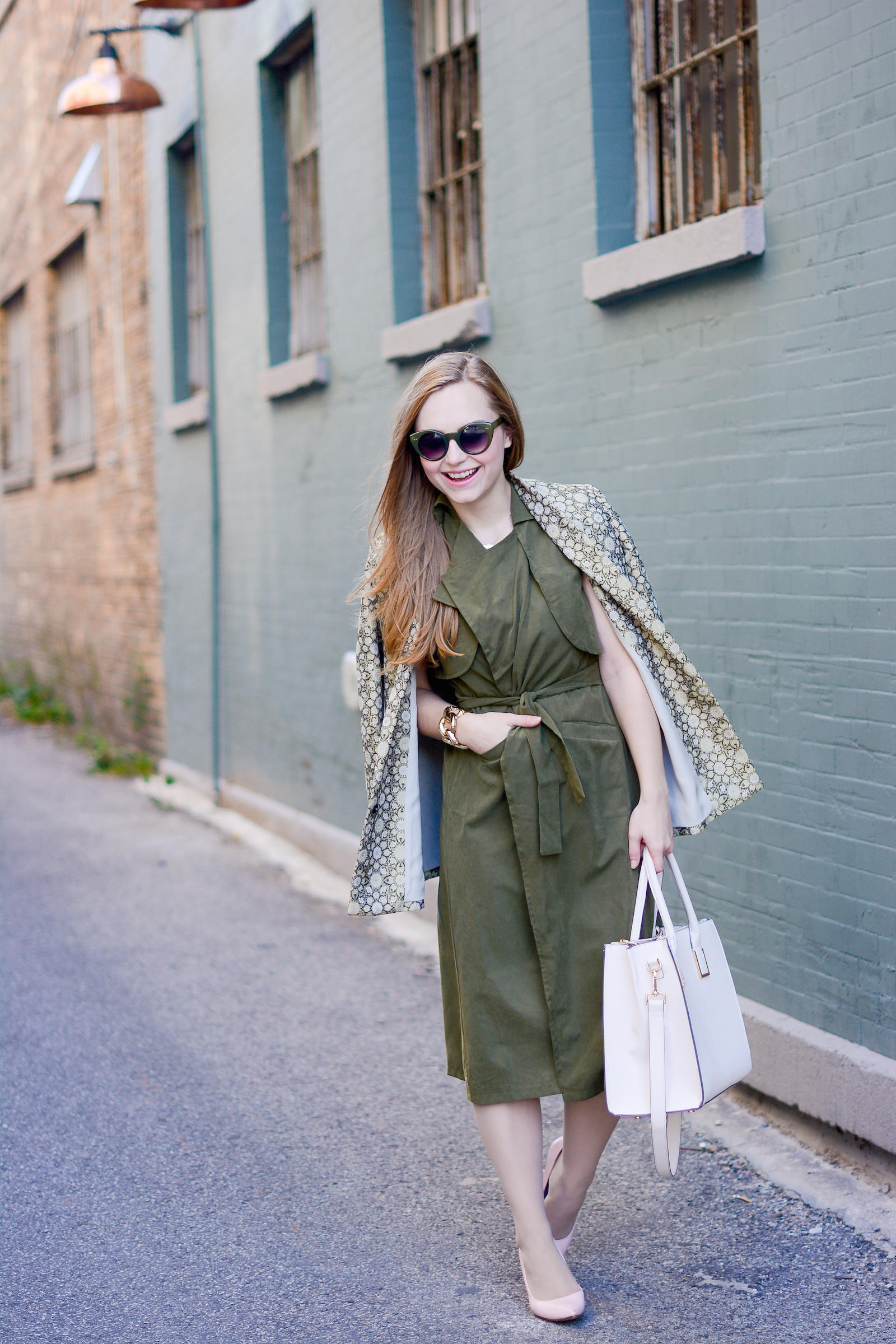 "If you want to be happy, be."
Dress – Choies Vest (suede trench version) || Blazer – Suno (similar: 1 / 2) || Bag – H&M || Pumps – Dune London (similar: 1 / 2) || Jewelry – Etsy Necklace & Forever 21 Cuff || Sunglasses – Forever 21
Photos courtesy of Anna of NoirFriday
Last fall I bought this easy khaki trench vest with every intention of wearing it all winter.
But my over-stuffed closet had other ideas and this chic piece was swallowed into the chaos last October never to be seen again…
Or at least it would have been if I hadn't decided to start a very necessary closet purge last month and found it bunched into the back along with a few other forgotten pieces. I was so thrilled to find it again.
Proof that sometimes your next best outfit could be accidentally lost in your closet!
Maybe this is a karmic sign from the universe that it's time to do a real closet purge?
Have you ever done a real closet purge? Any Tips for a First-Timer?