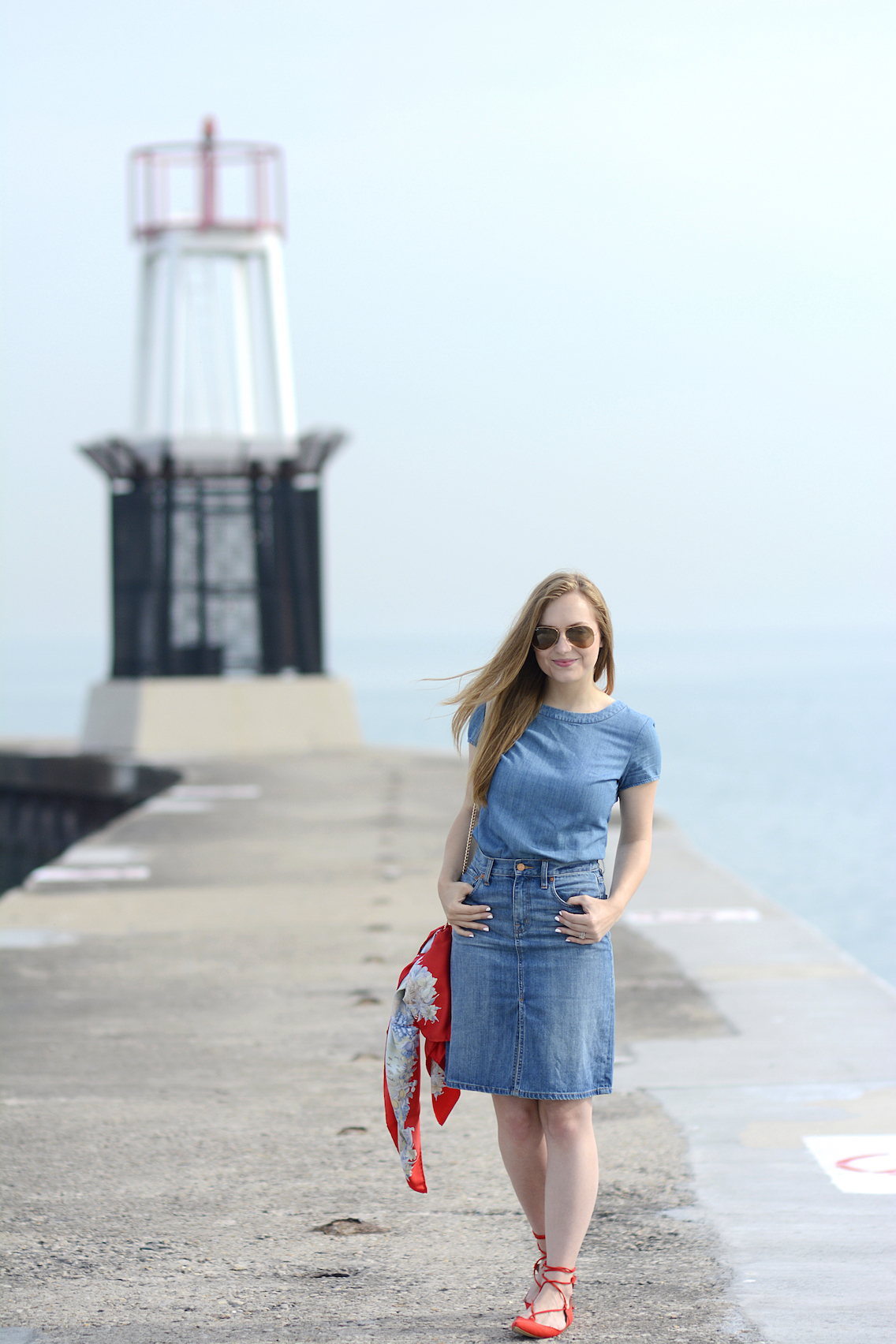 "Do not stop thinking of life as an adventure. You have no security unless you can live bravely, excitingly, imaginatively."
— Eleanor Roosevelt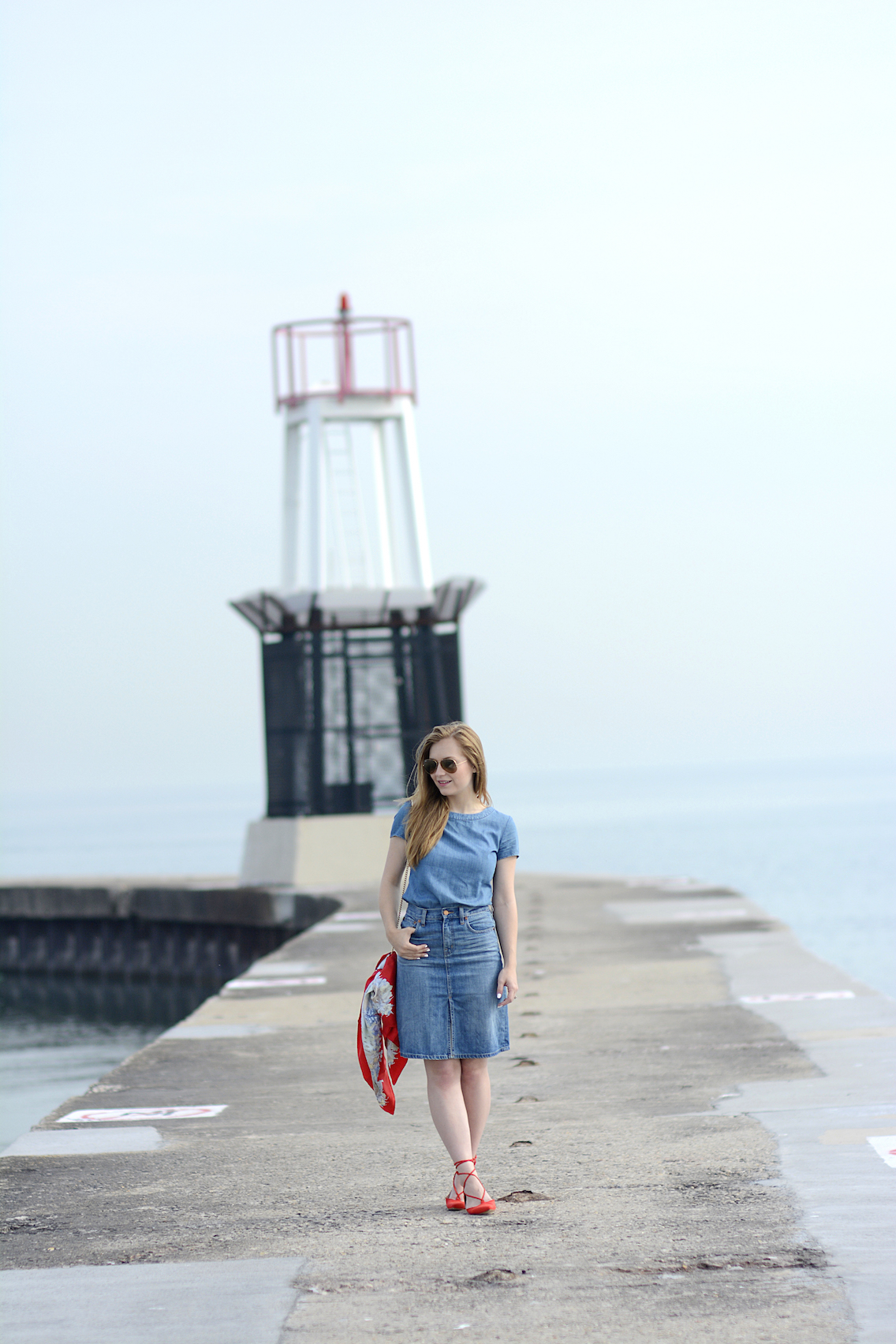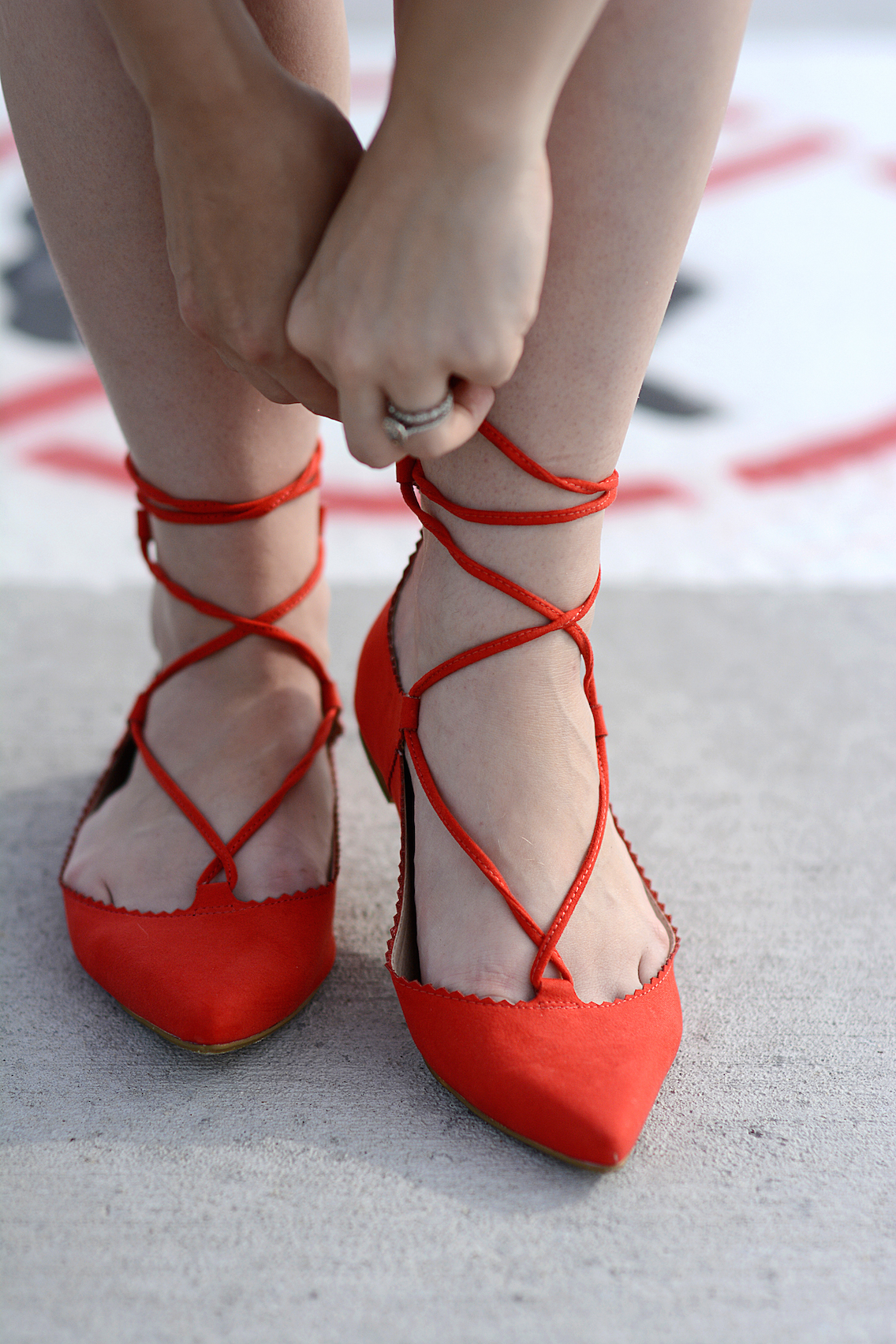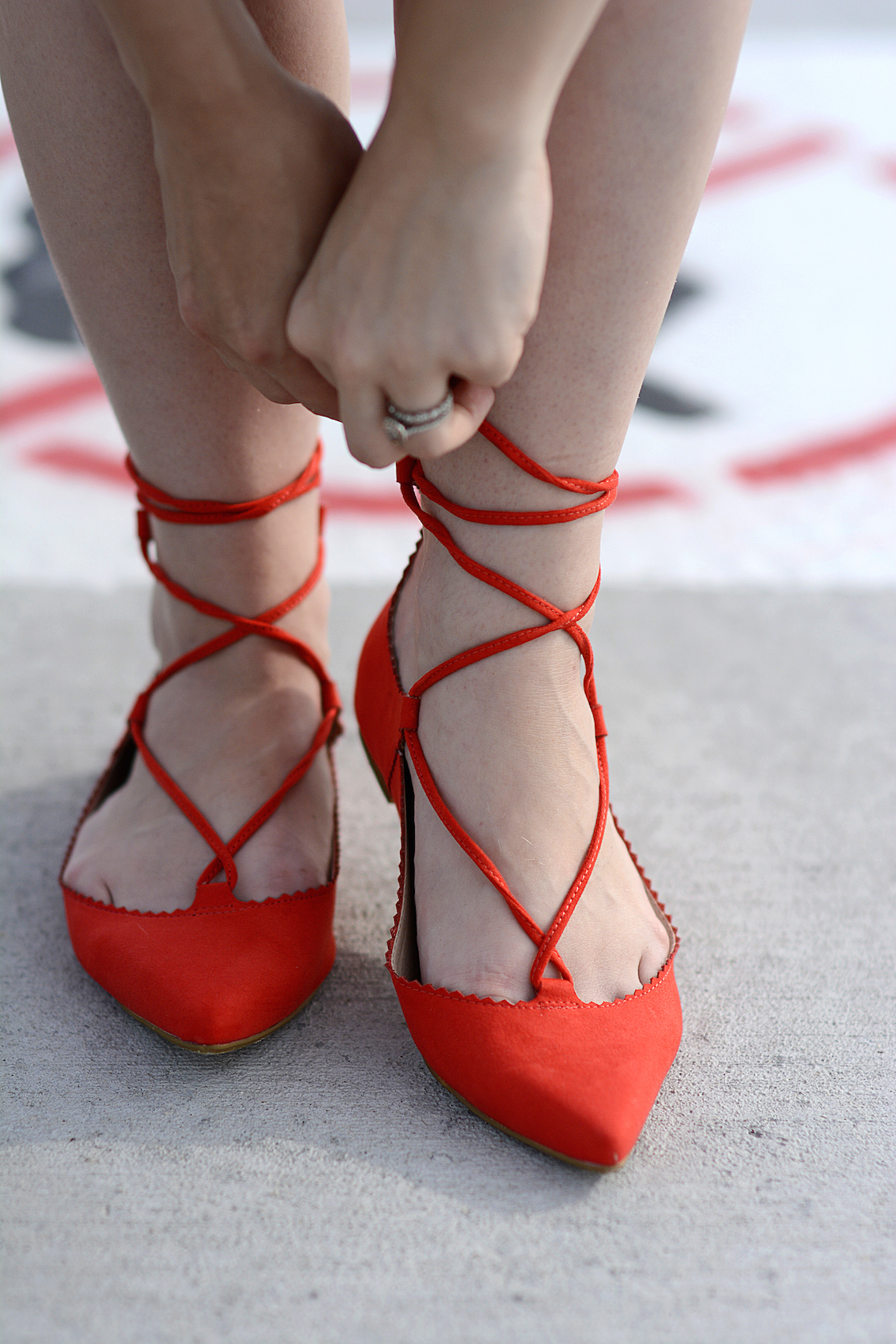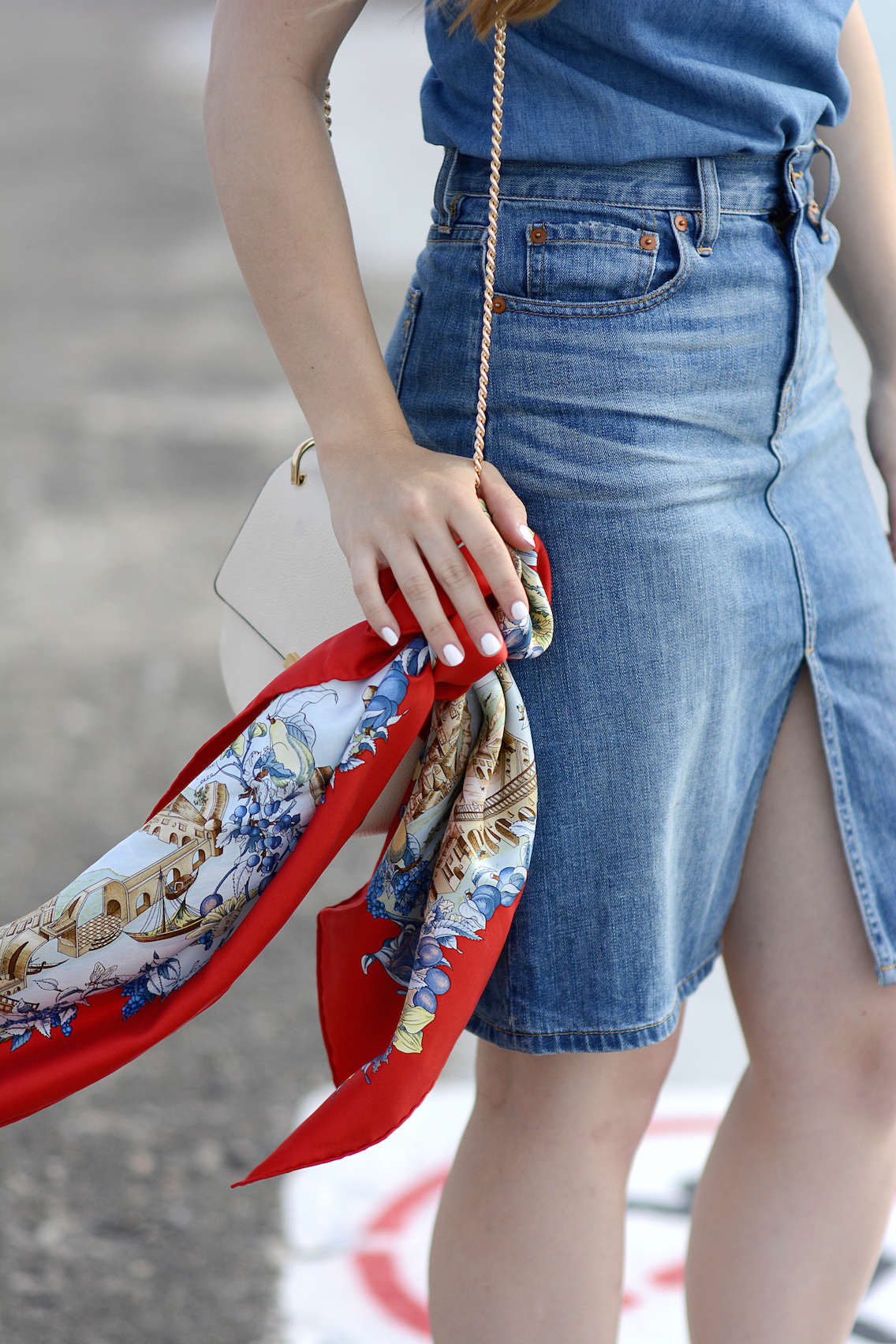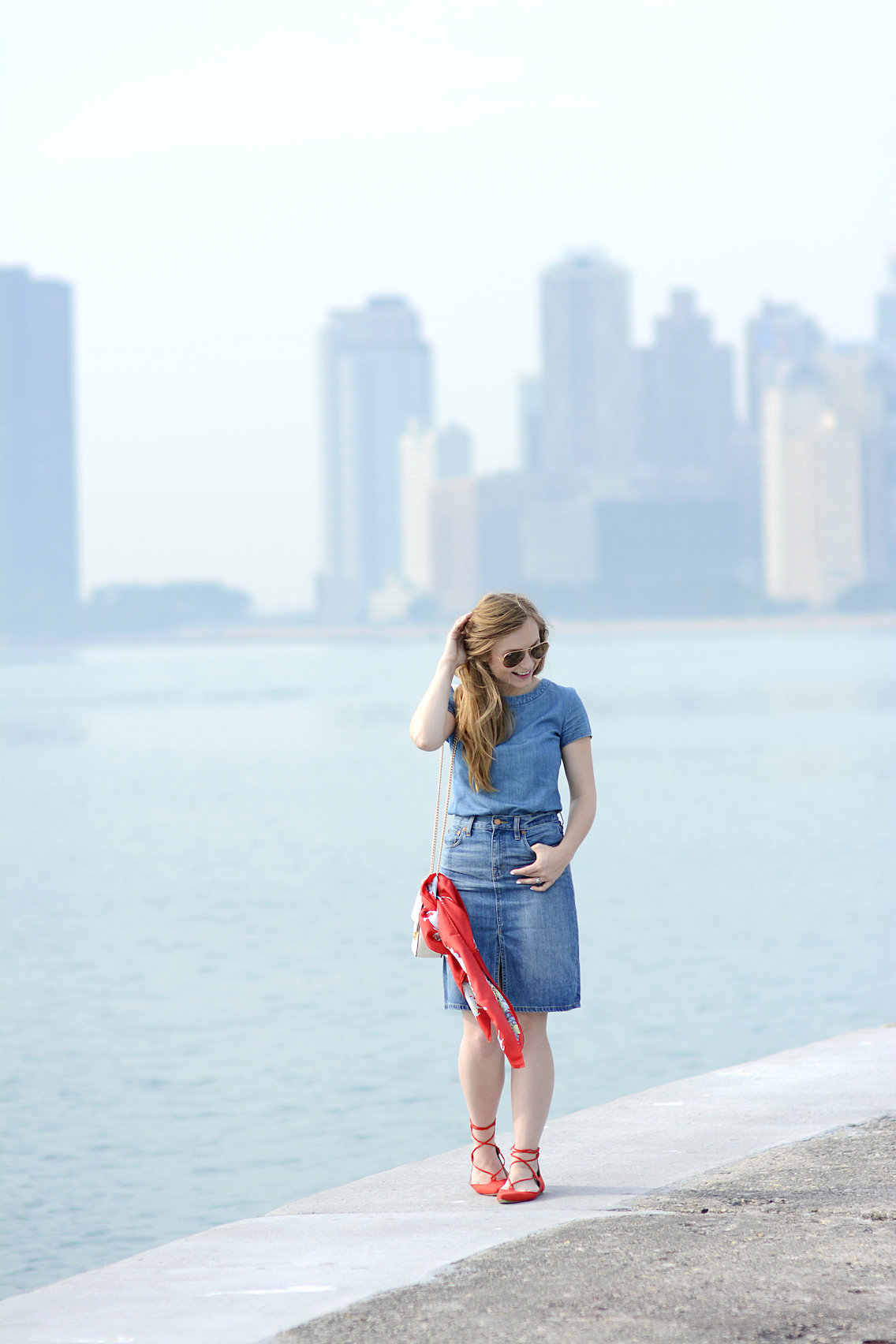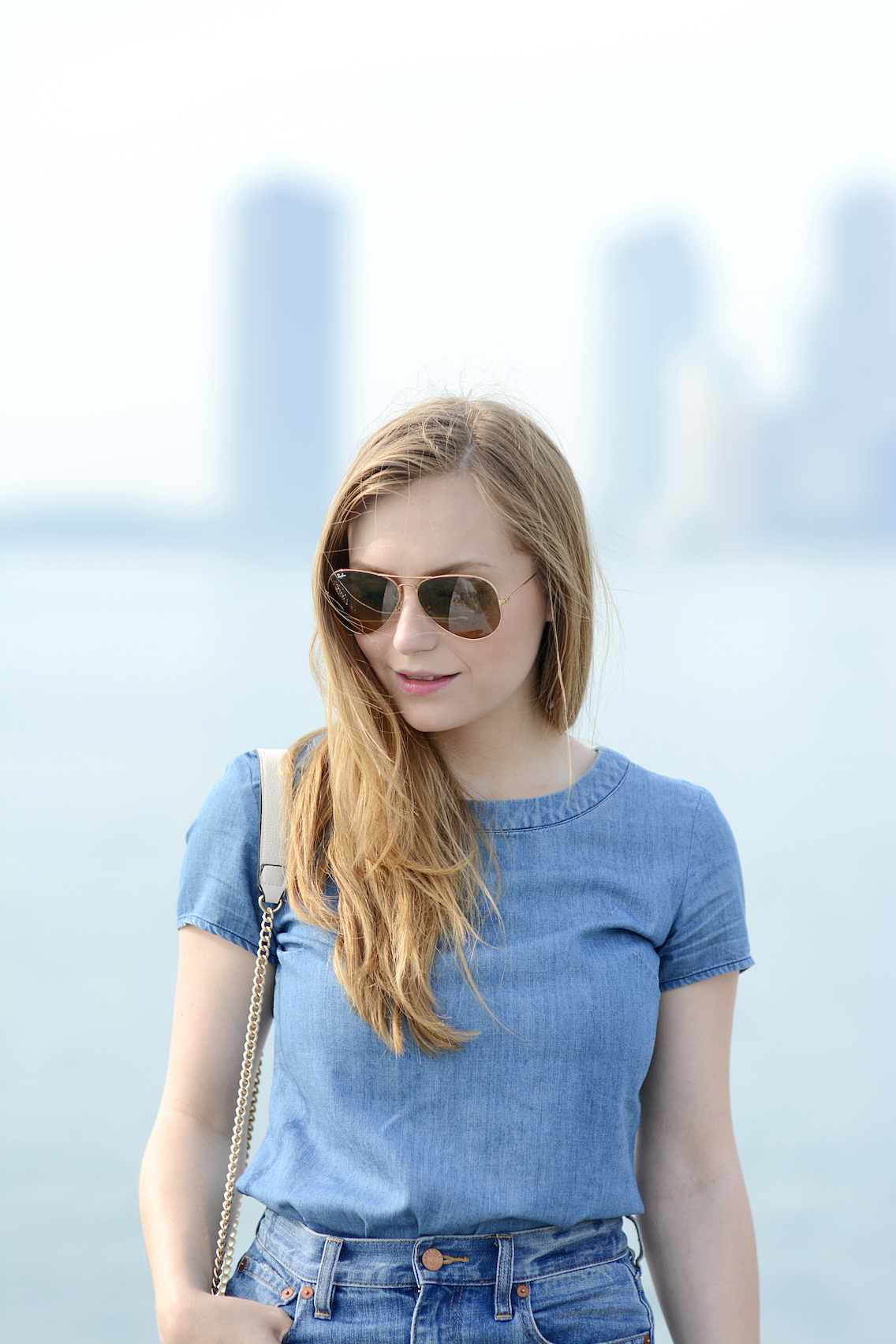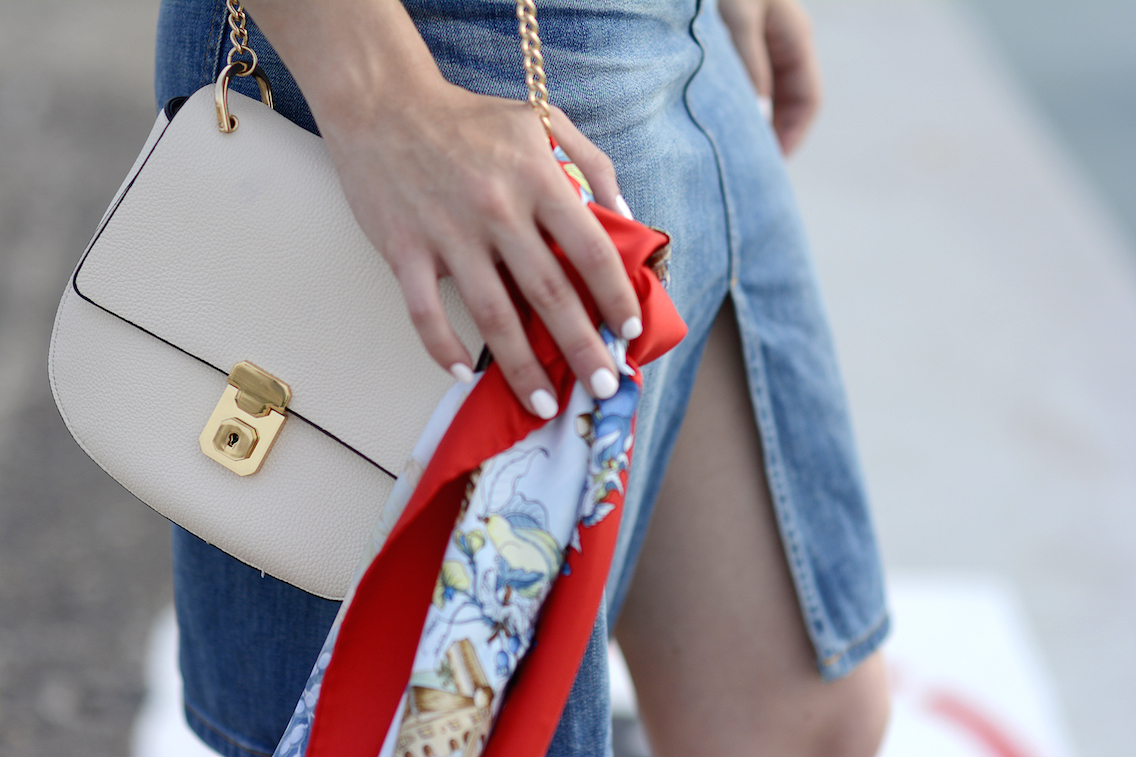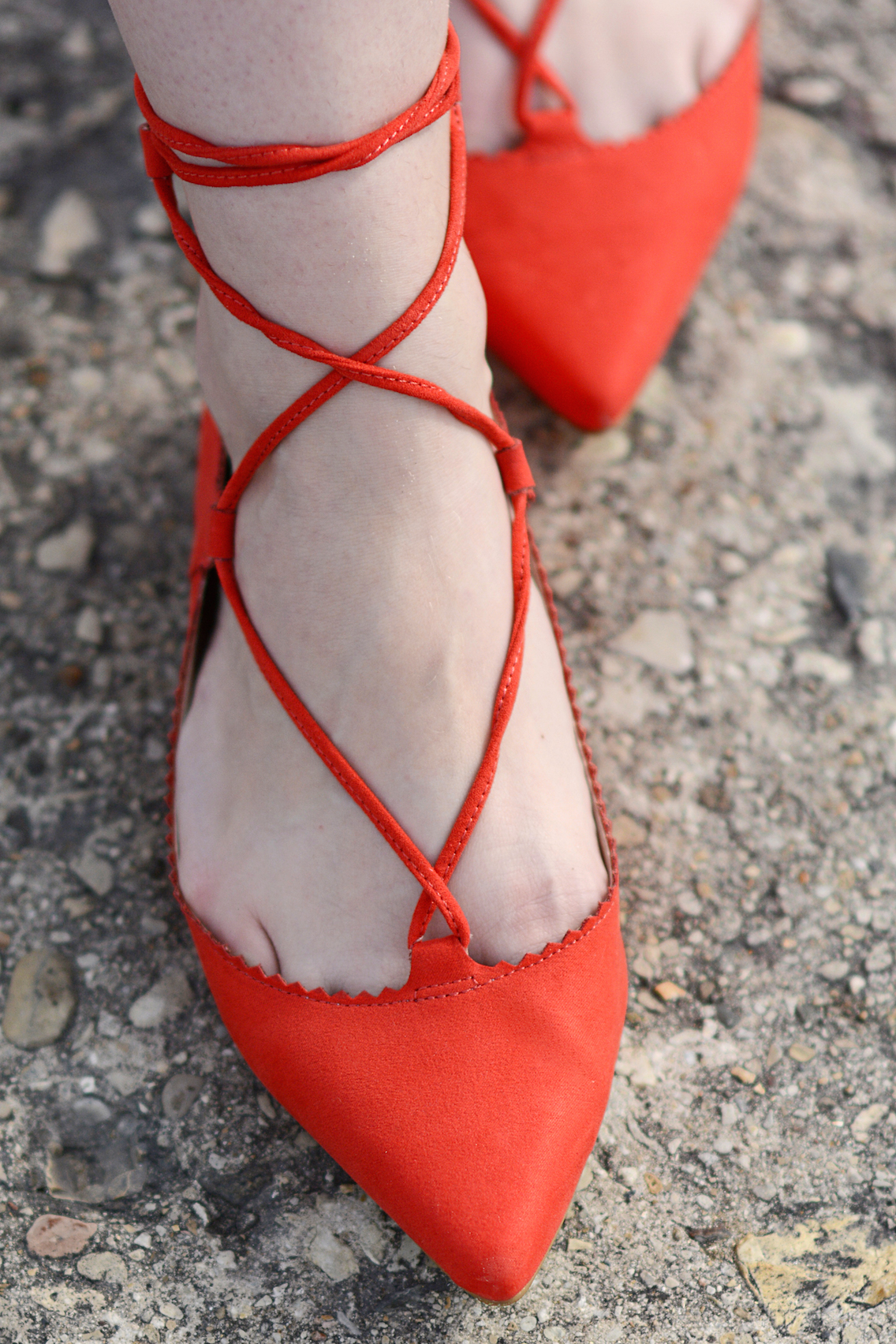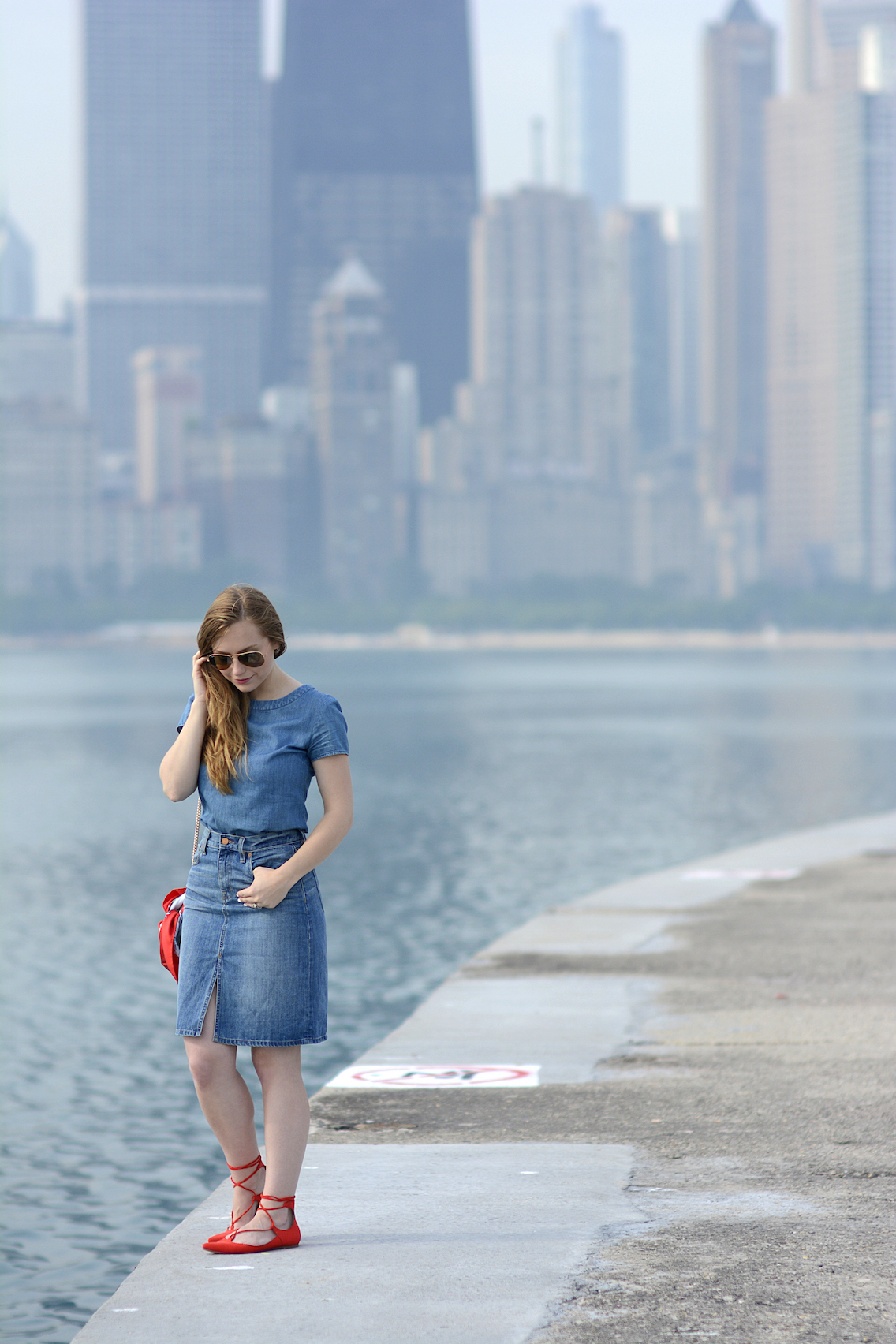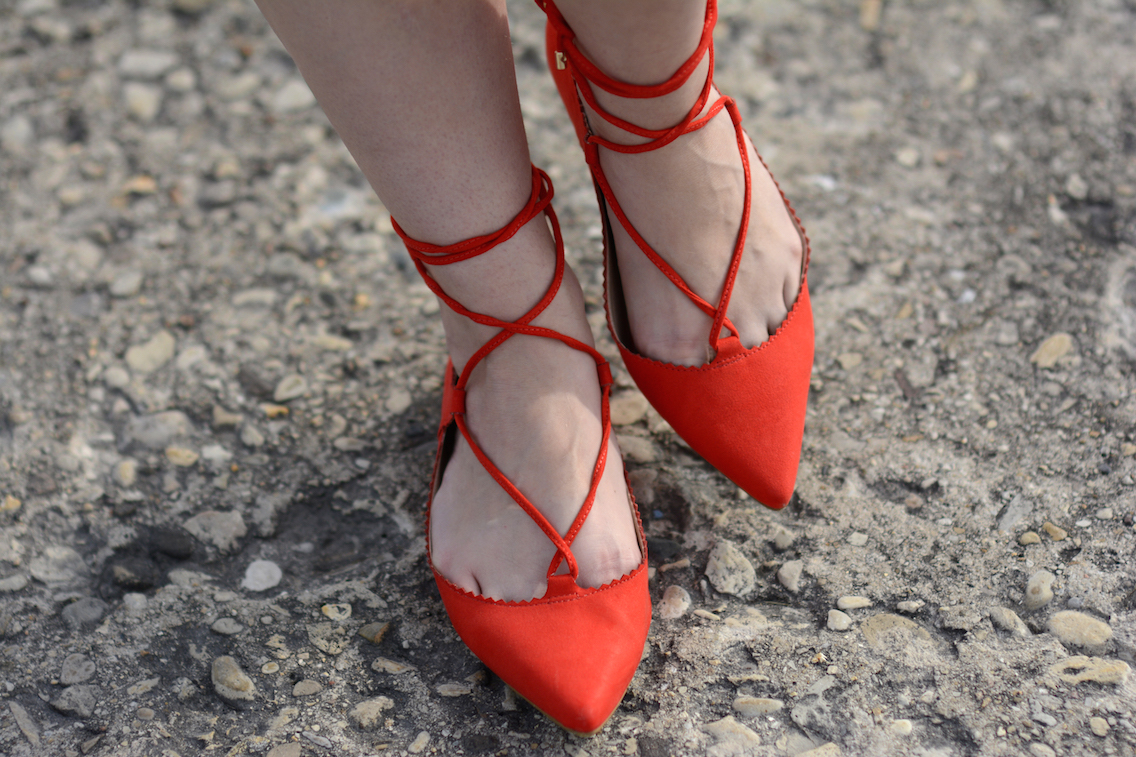 SHOP THE LOOK:
Top – Banana Republic (similar) || Skirt – Madewell || Flats – Topshop 'Ghillie' (similar) || Sunglasses – Ray-Ban || Bag – Forever 21 || Scarf – Vintage Hermès (similar) || Nails –Deborah Lippmann 'Amazing Grace'
Photos by gorgeous blogger Anna

Six months ago — almost exactly to the day — I shot at this exact same spot.
I remember freezing with the wind whipping off of Lake Michigan and thinking what a fool I was to carry my tripod and gear over all that treacherous ice. But oddly enough it's still one of my favorite shoots to date. I did it on a whim and felt so alive shooting out in winter — it was one of my first shoots that truly felt like an adventure.
And now, as I return to the same spot this summer, I see all the changes: the sunlight warms rather than taunts, the sand isn't covered in jagged, windy ice formations but is soft underfoot, and my outfit has certainly lost a lot of layers!
But what struck me the most was how much felt the very same too. How much was still an abyss, a wide-expanse for the mind. I found myself thinking of the same quote I used for my post last winter:
"Doesn't it seem to you," asked Madame Bovary, "that the mind moves more freely in the presence of that boundless expanse, that the sight of it elevates the soul and gives rise to thoughts of the infinite and the ideal?" — Gustave Flaubert, Madame Bovary
But I have to admit: it's a lot pleasanter to ruminate on the infinite and ideal when you aren't bundled in four layers, chugging used-to-be-hot coffee out of a thermos and wondering whether the icy wind will blow over my camera and tripod…