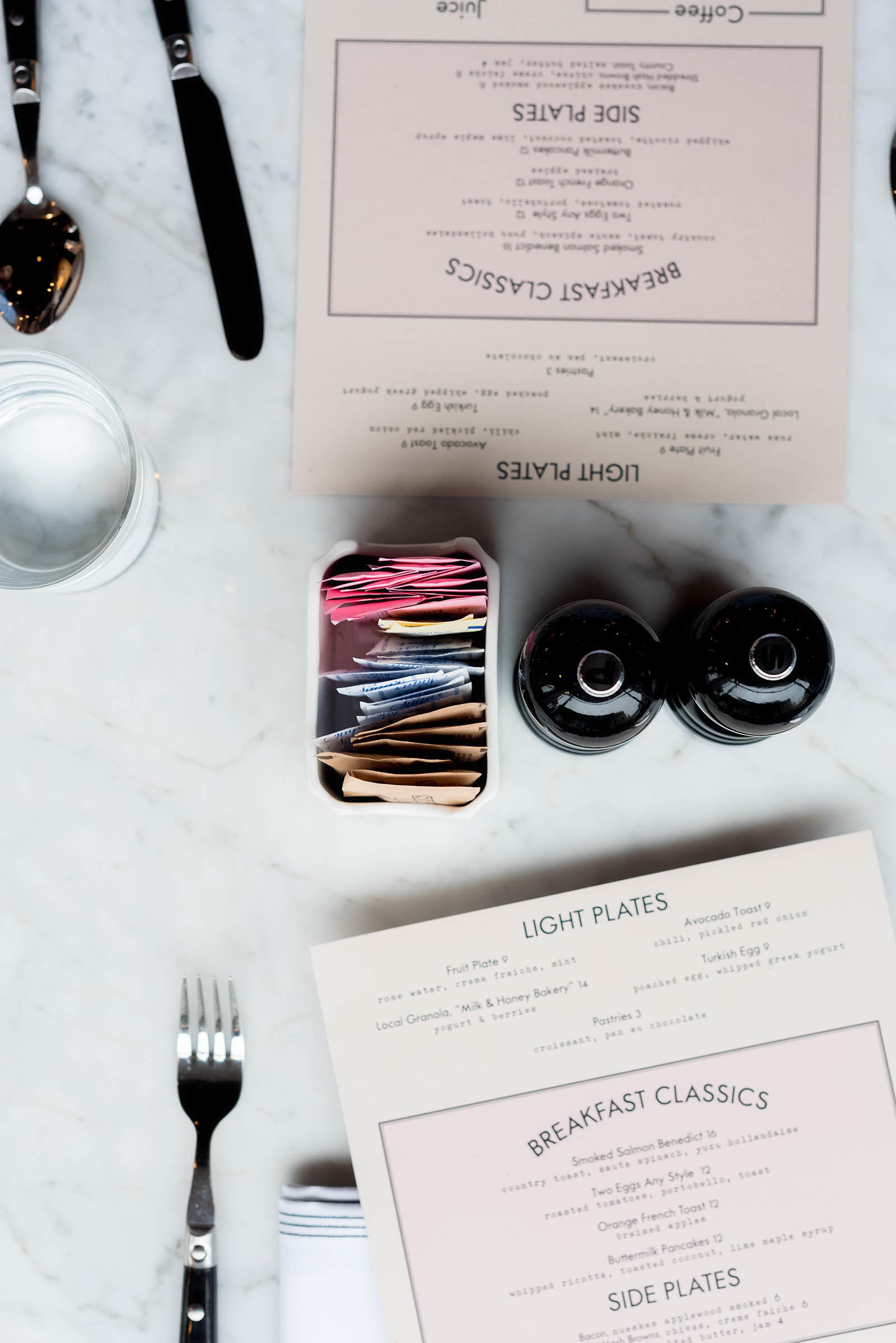 There are few things I love more in this life than brunch.
And I especially love finding a new brunch spot that serves brunch every. single. day.
NOT just on weekends.
(Seriously why don't they all do this?)
Sometimes a little mid-week brunch can be the perfect pick-me-up to get you to the weekend… or maybe that's just me…
My newest favorite? Café Robey in the newly opened Wicker Park hot spot hotel The Robey.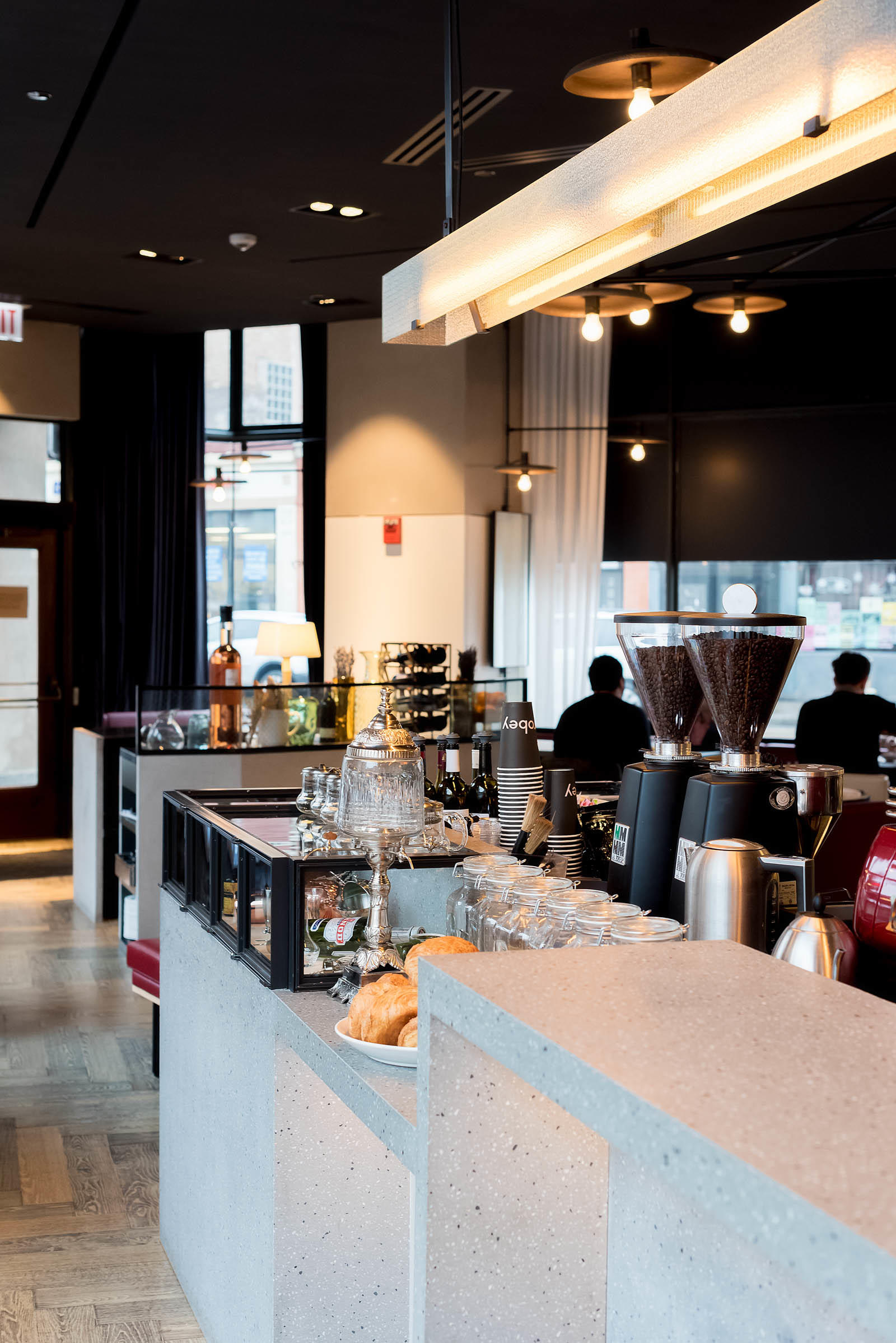 The restaurant has a very fresh café-esque vibe that's bright and minimal.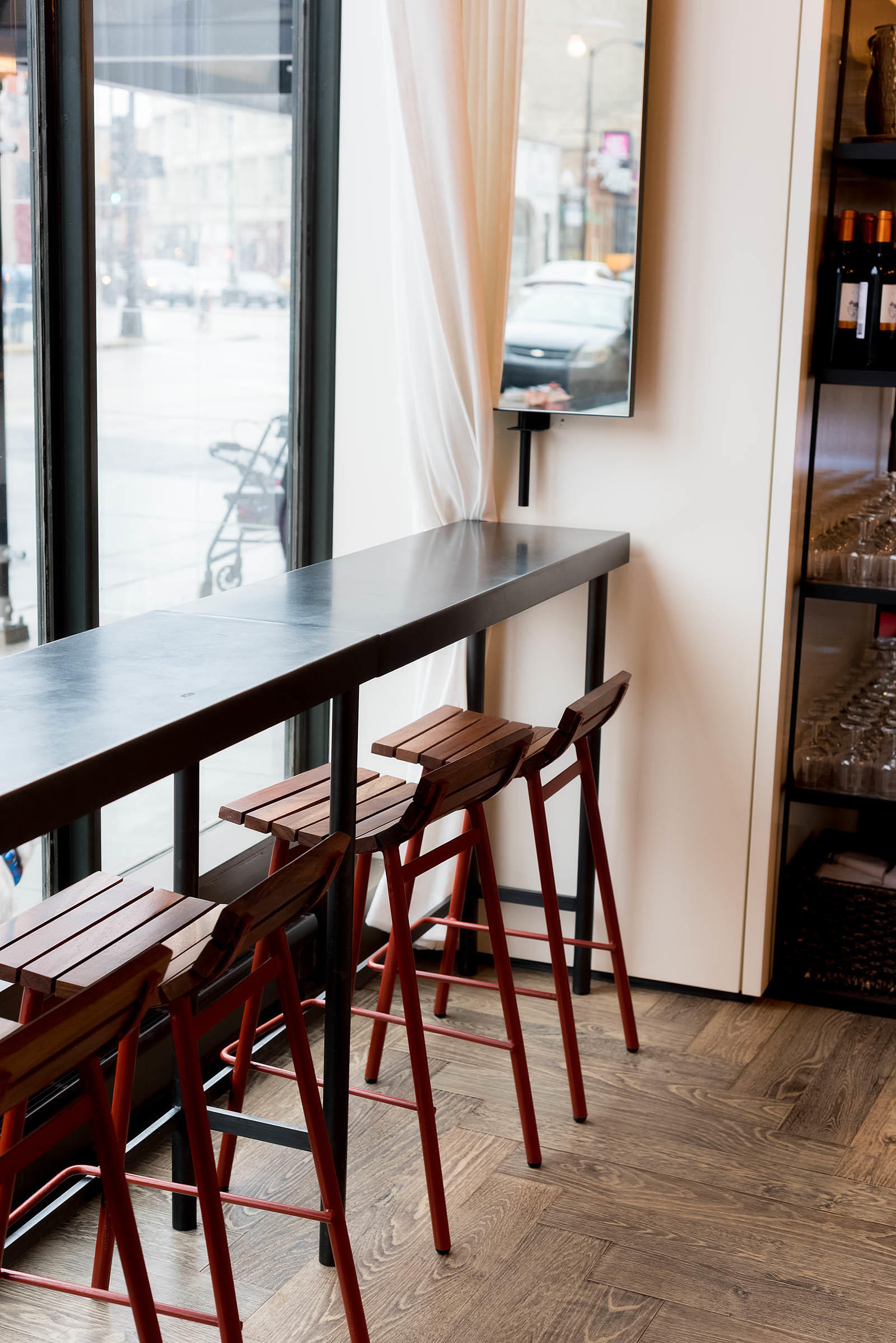 With wall-long windows on all sides.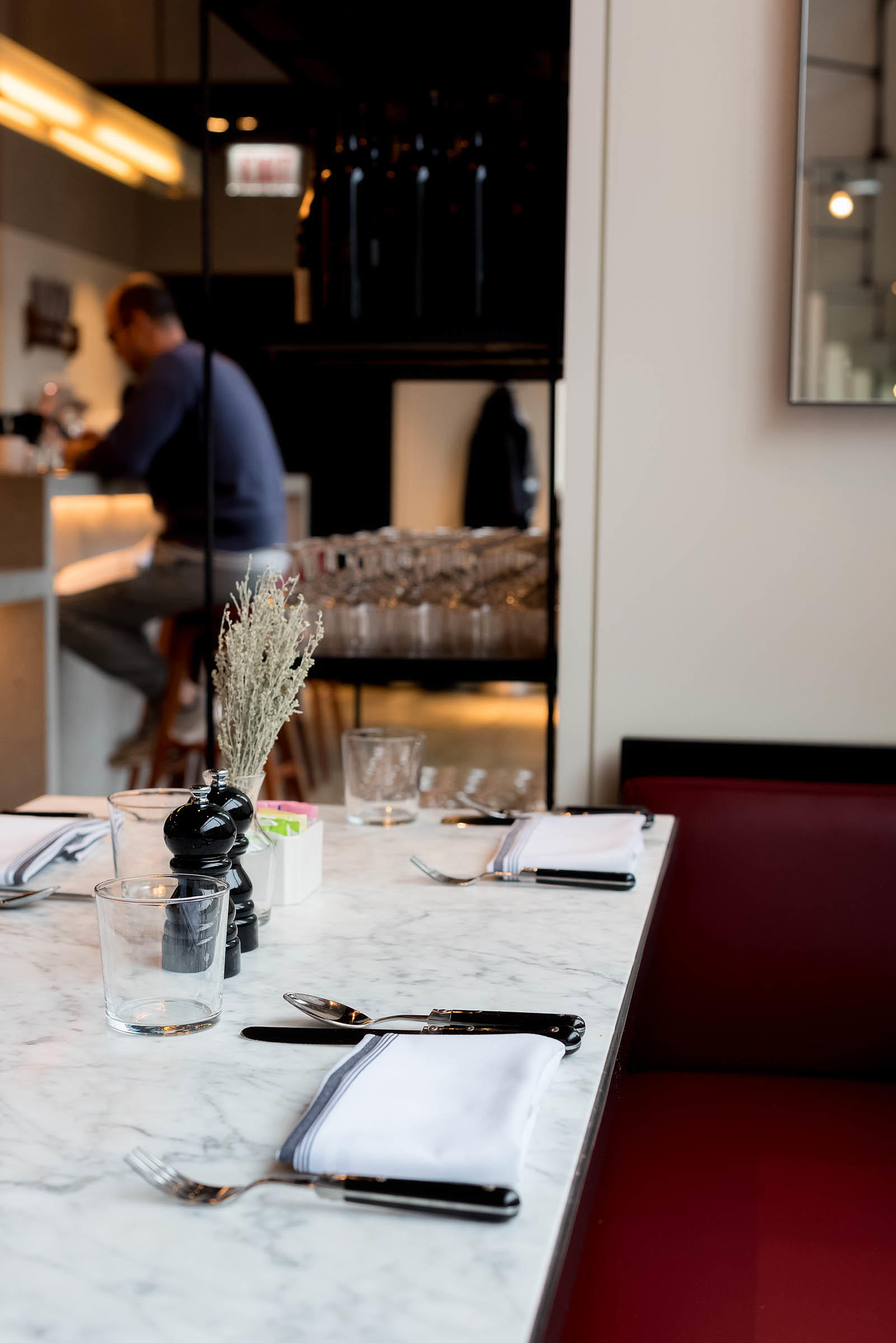 And plenty of lovely marble tables to dine at.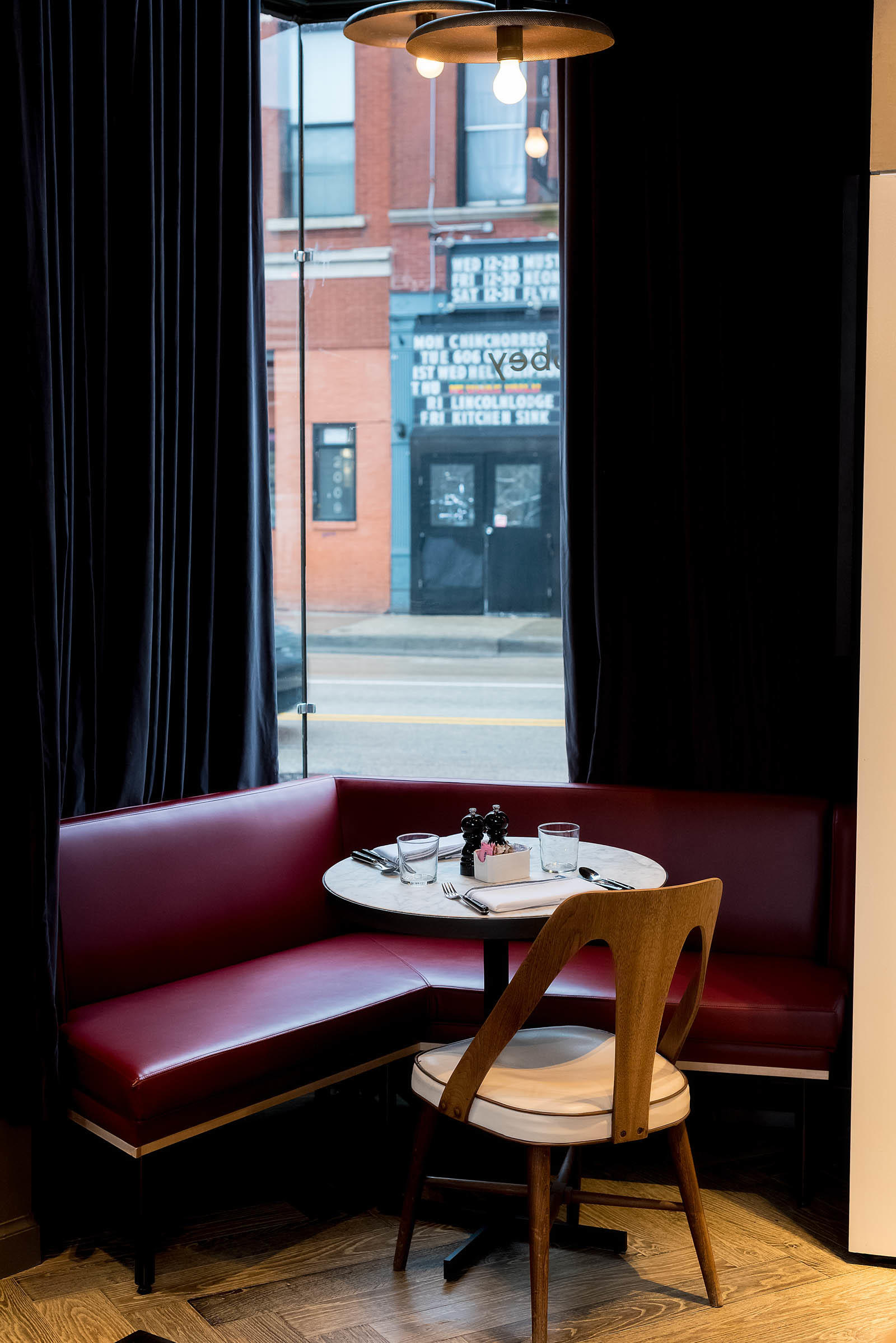 All with a view of the bustling Damen / Milwaukee intersection.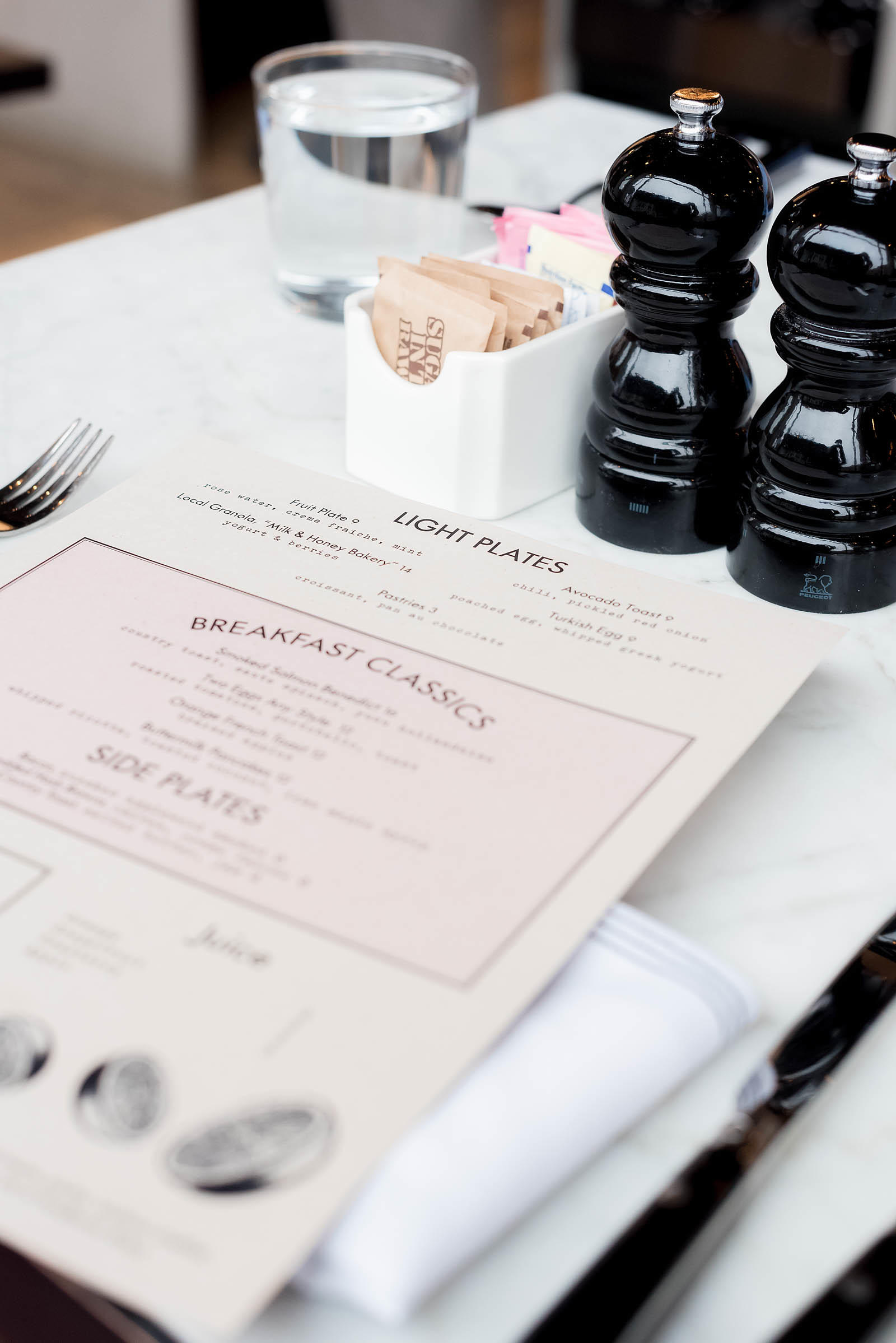 Grab a seat and peruse the short-but-sweet menu of brunch and breakfast items.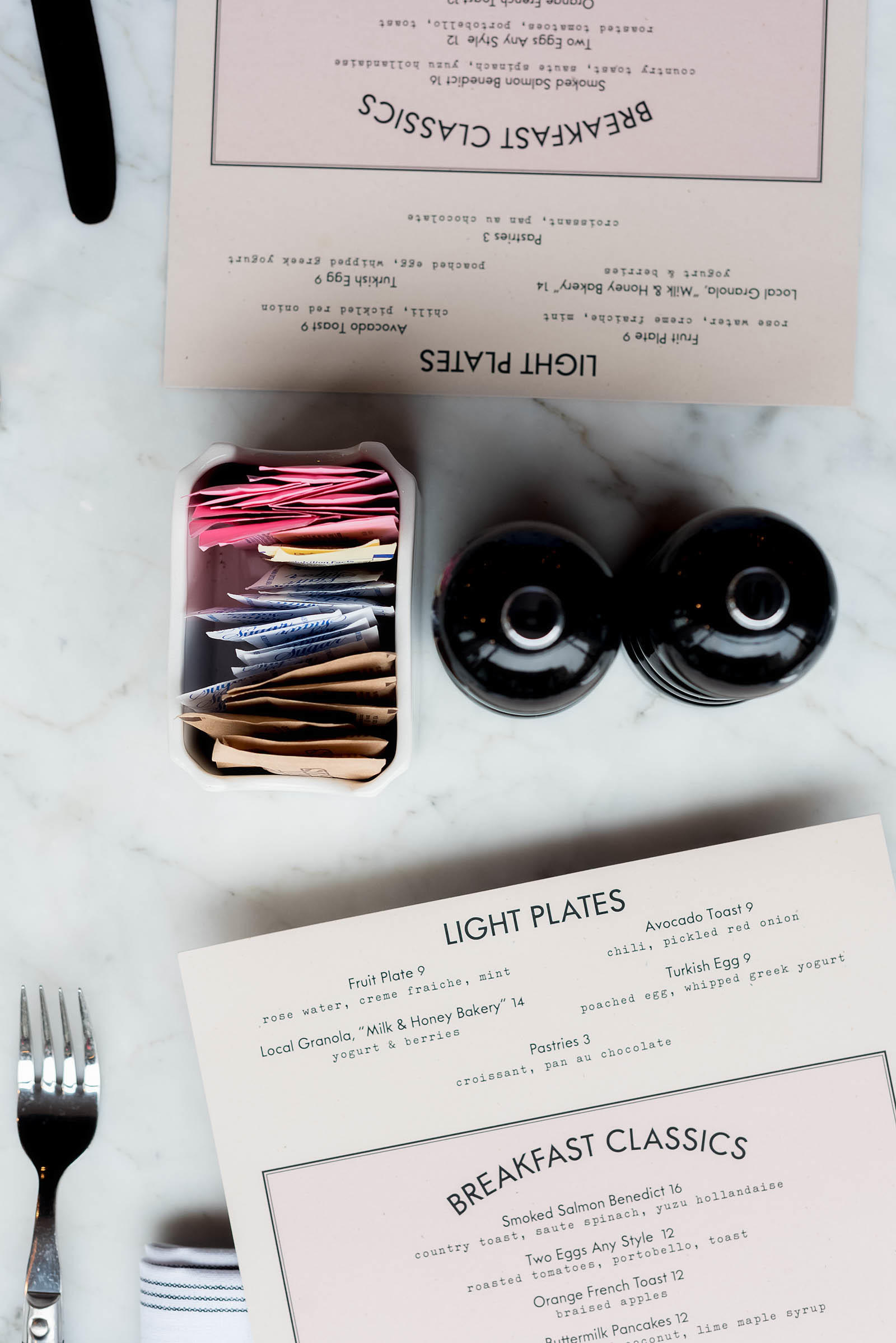 Like Smoked Salmon Benedict (dying to come back to try this) and Orange French Toasted with braised apples.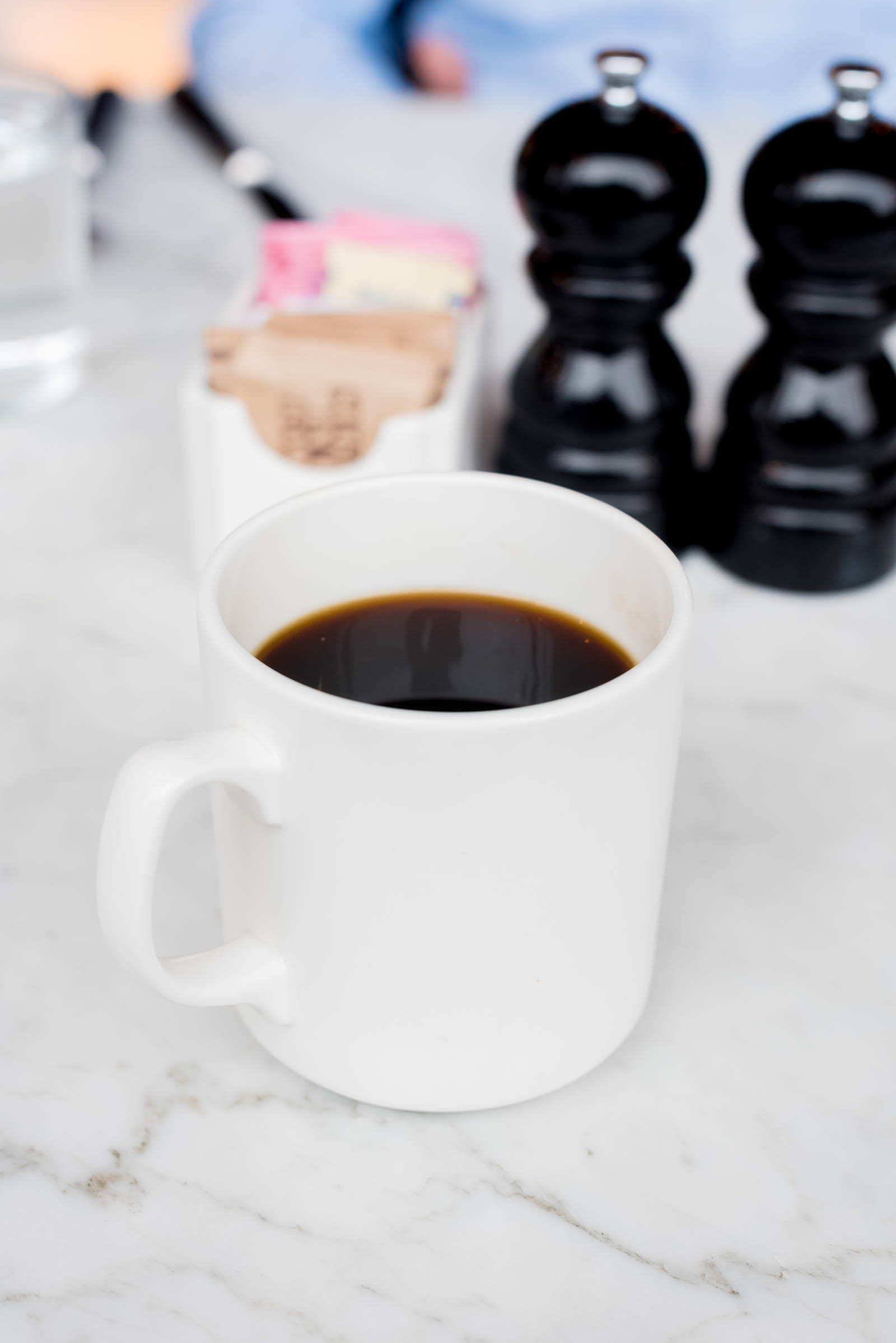 First things first, I always start brunch out with a giant mug of black coffee. Which was rich in flavor and perfect when paired with…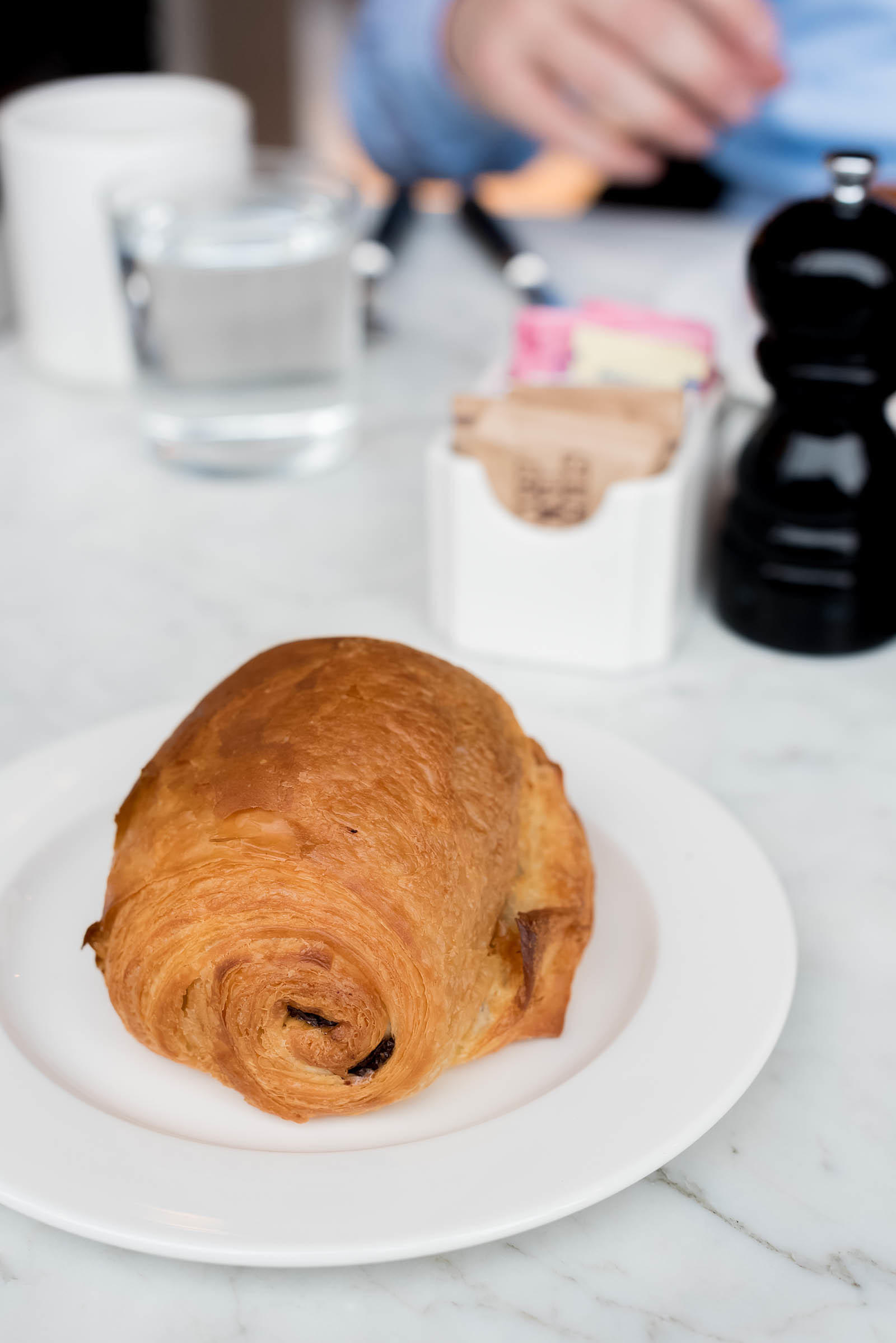 Robey's Pain au Chocolat which has to be one of the most beautifully executed pastries I've had in quite a while.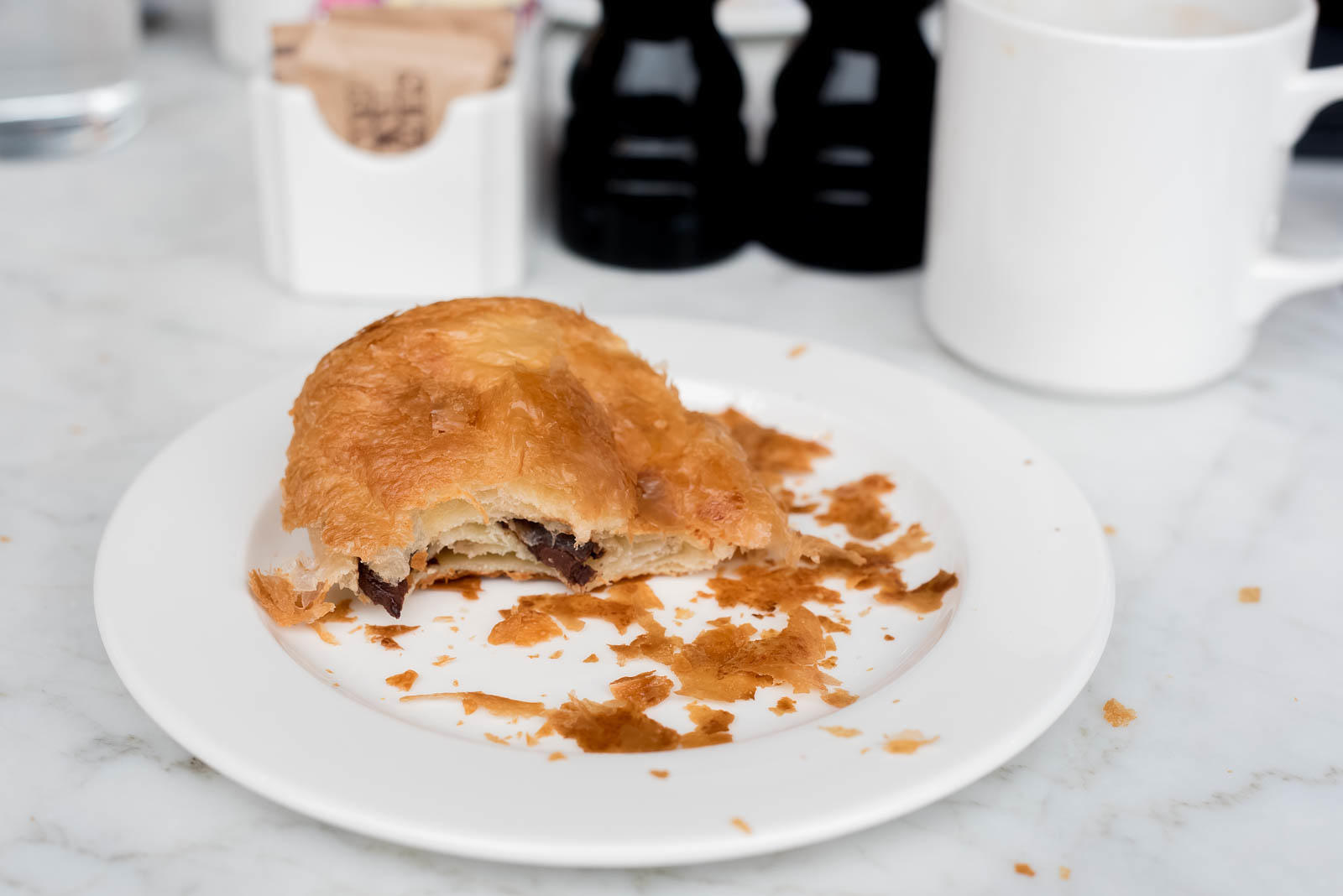 Flaky, crumbly, and with the perfect amount of rich chocolate.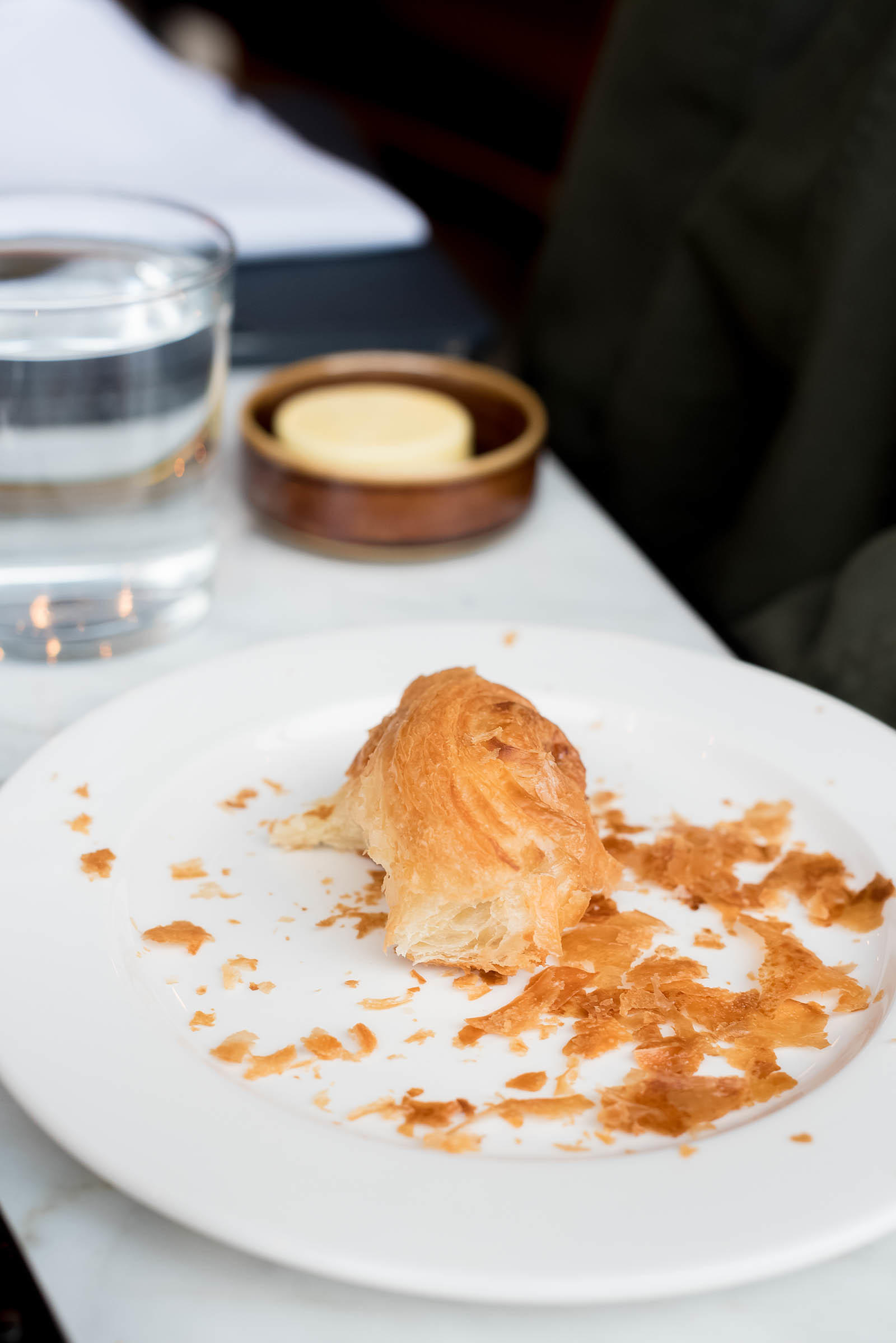 Beware though, yours will disappear faster than you care to admit.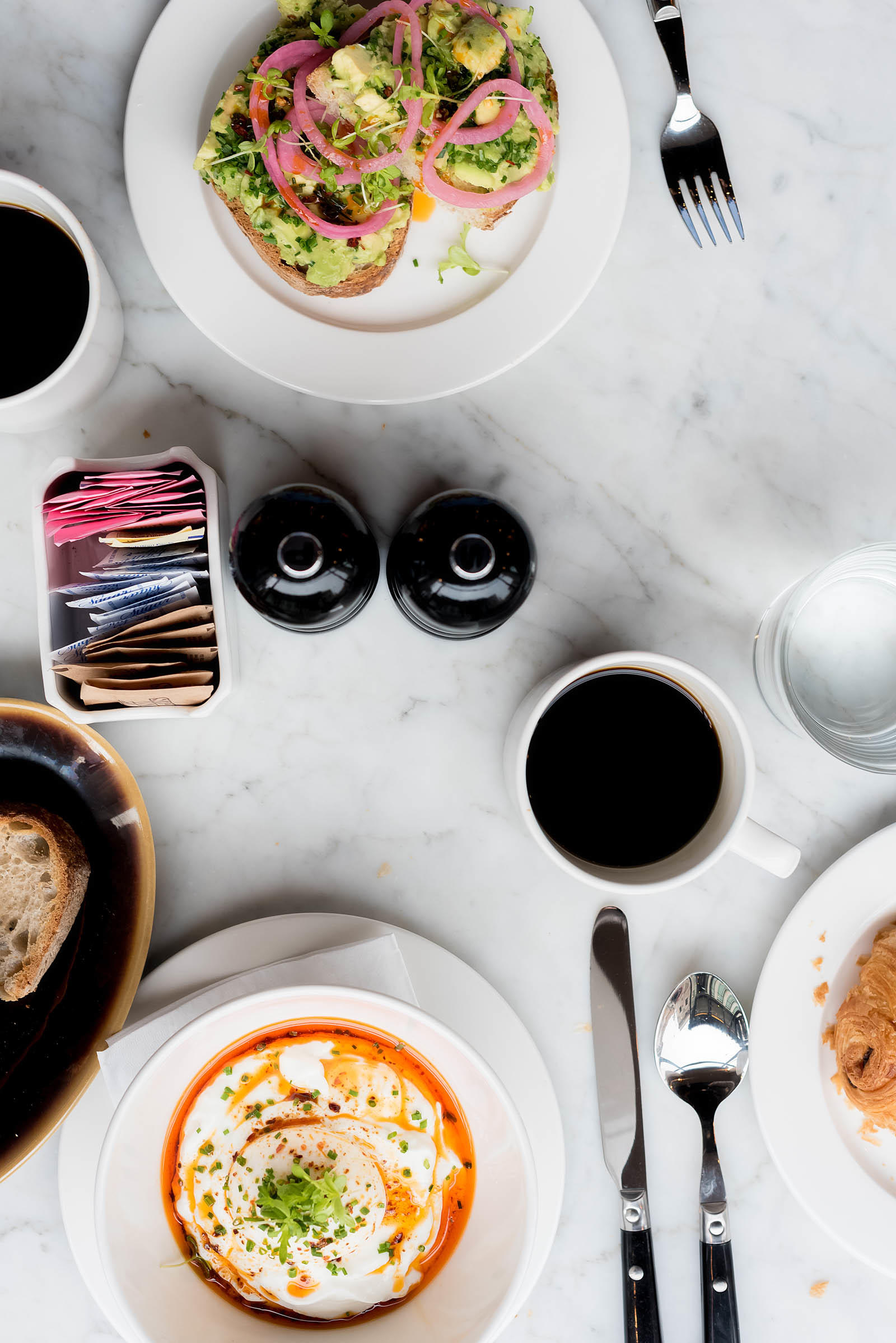 But make sure to save room for an actual brunch dish too!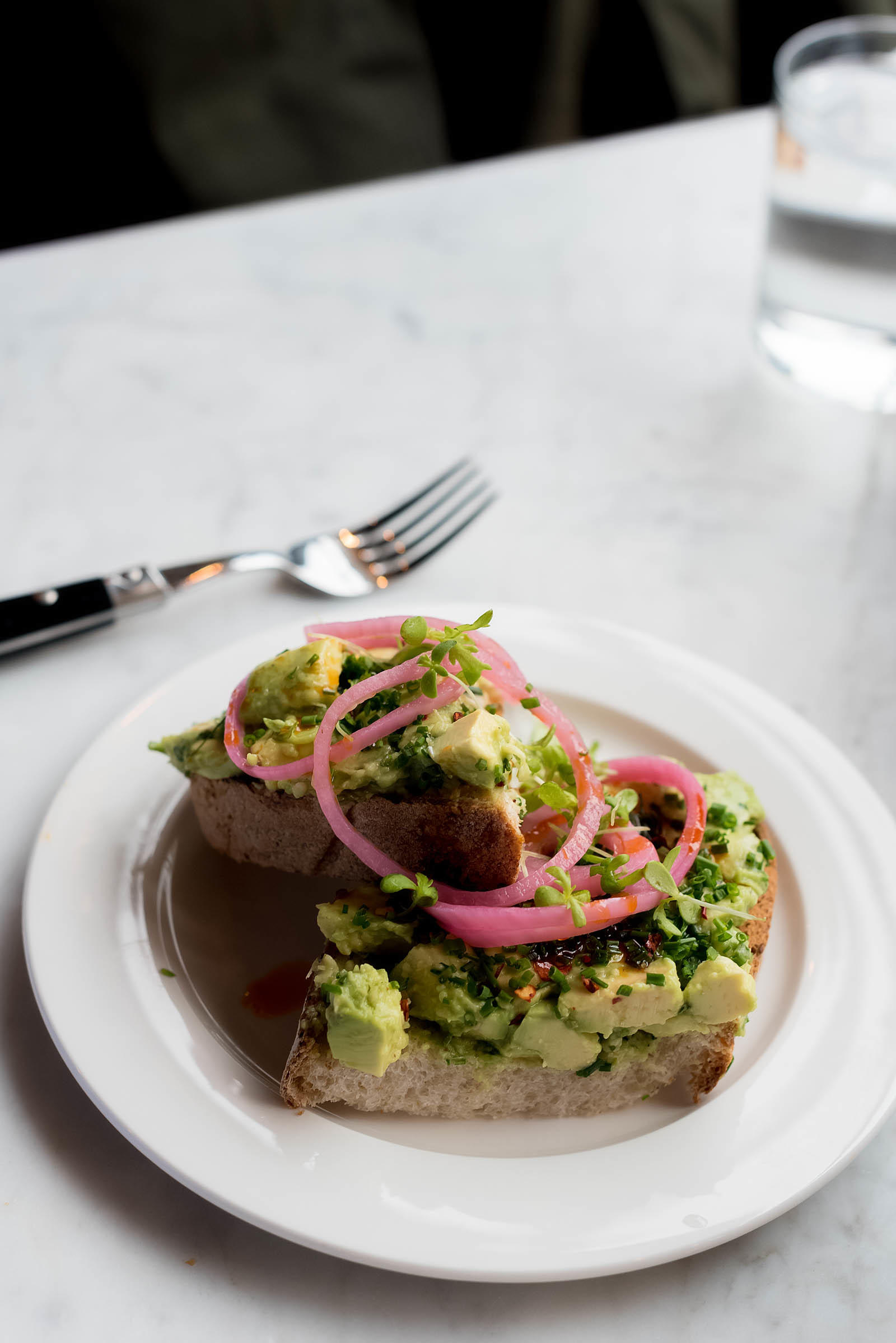 Like this chunky-take on Avocado Toast with chili and pickled red onion. It was so good my skeptical husband finished the plate!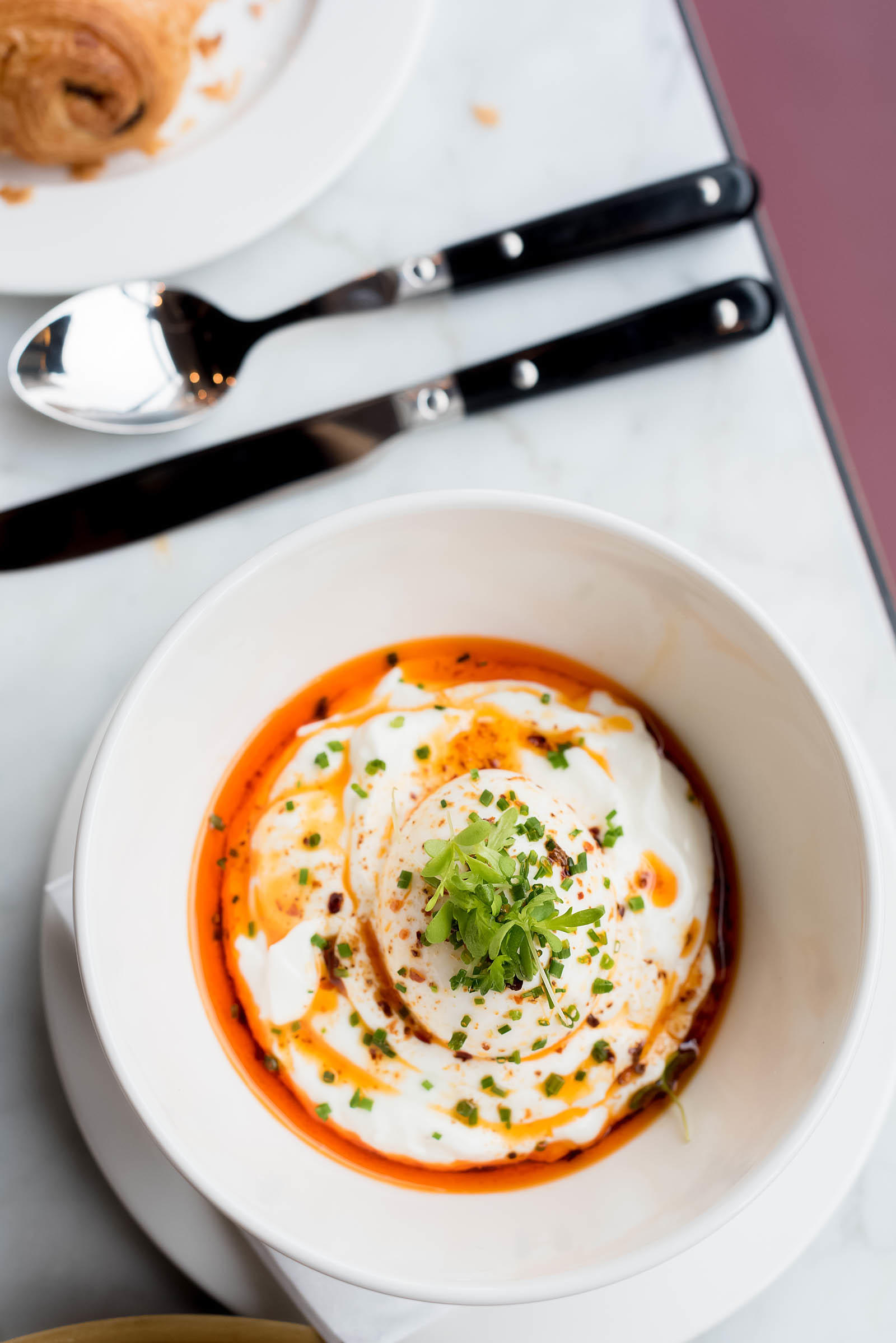 But if you can, be sure to try this magnificent bowl of Turkish Eggs.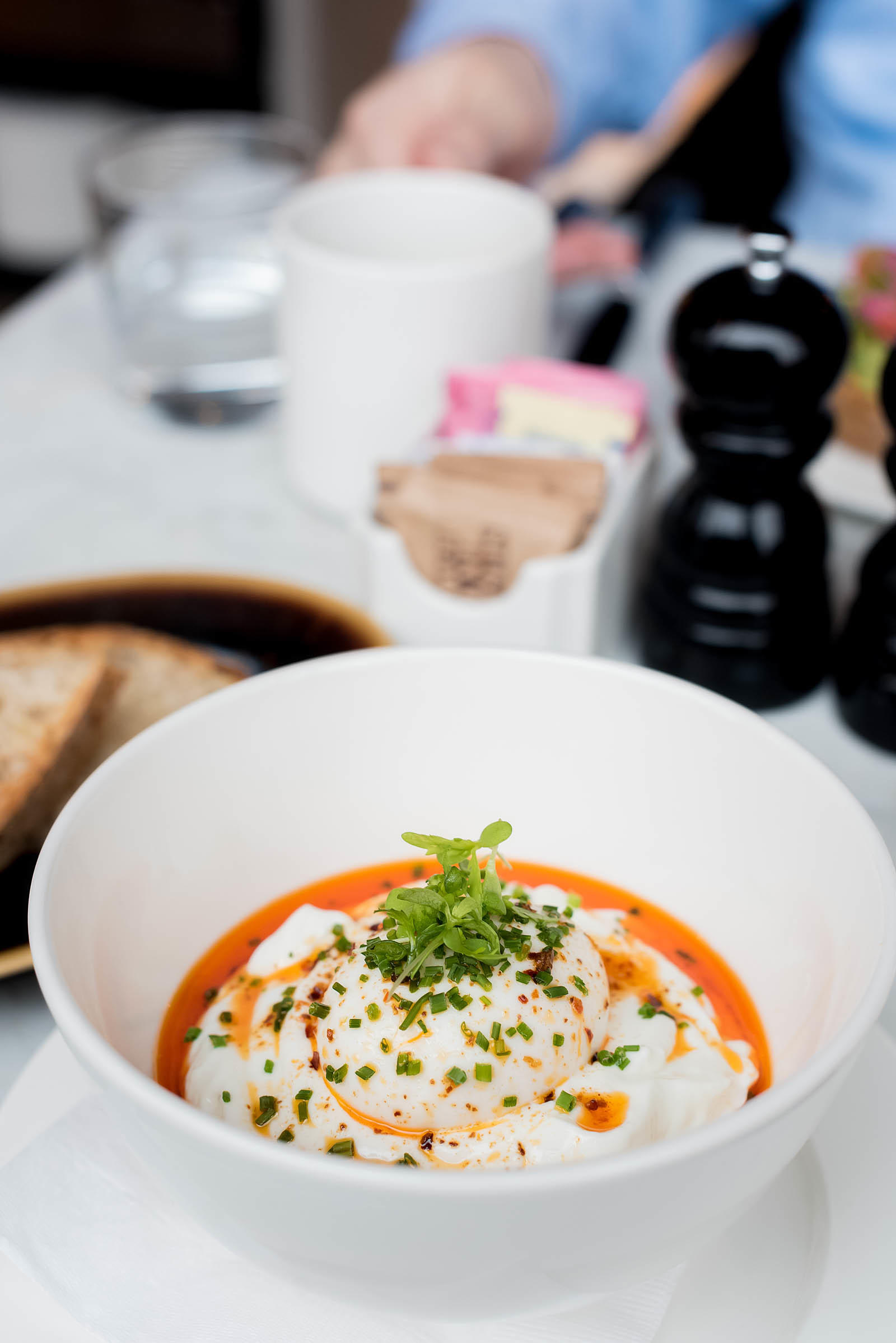 Until recently I'd never even heard of Turkish Eggs and now I see them popping up everywhere on menus all over the city.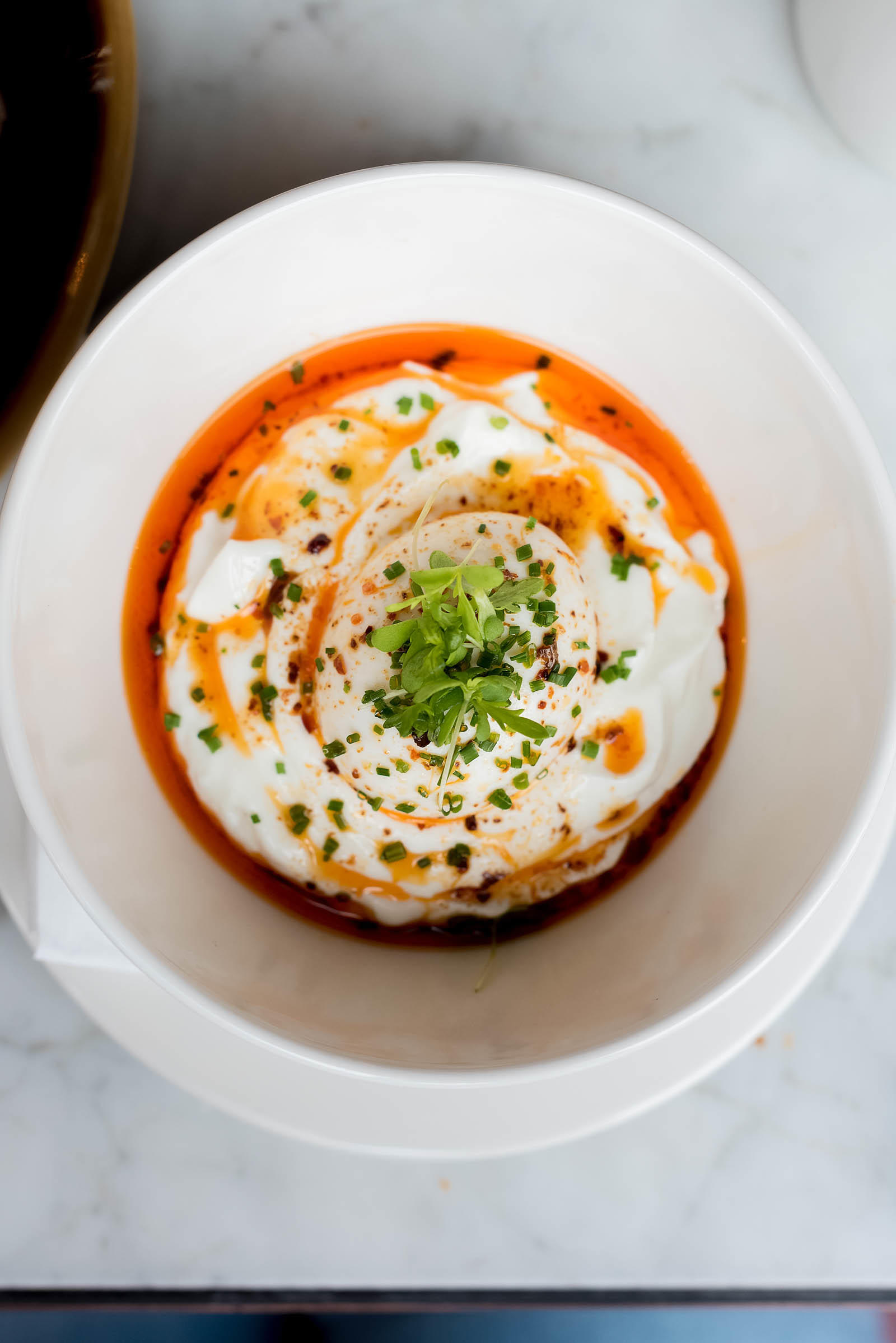 A delicate poached egg set atop whipped greek yoghurt and drizzled with brightly spiced butter.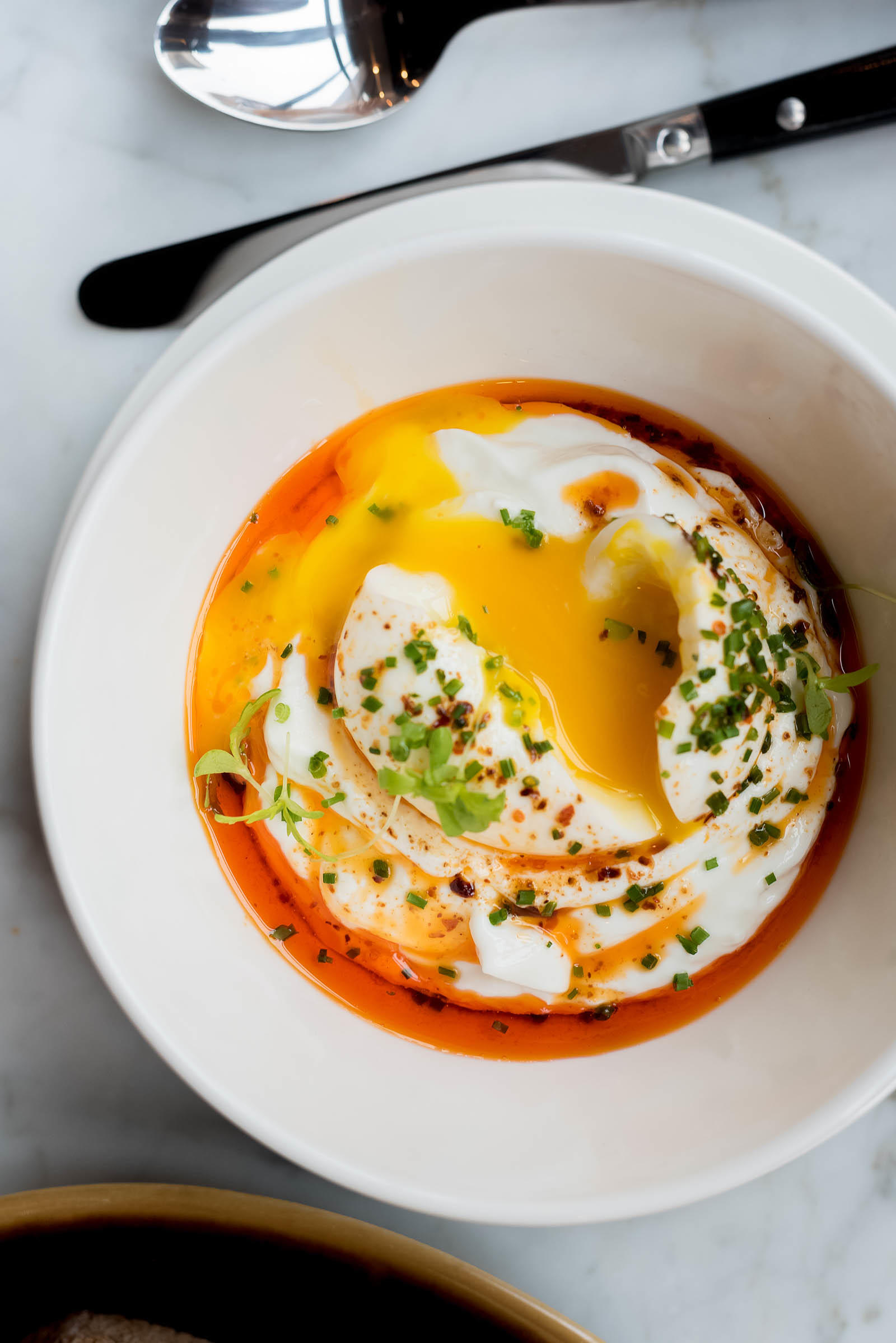 Break the yolk…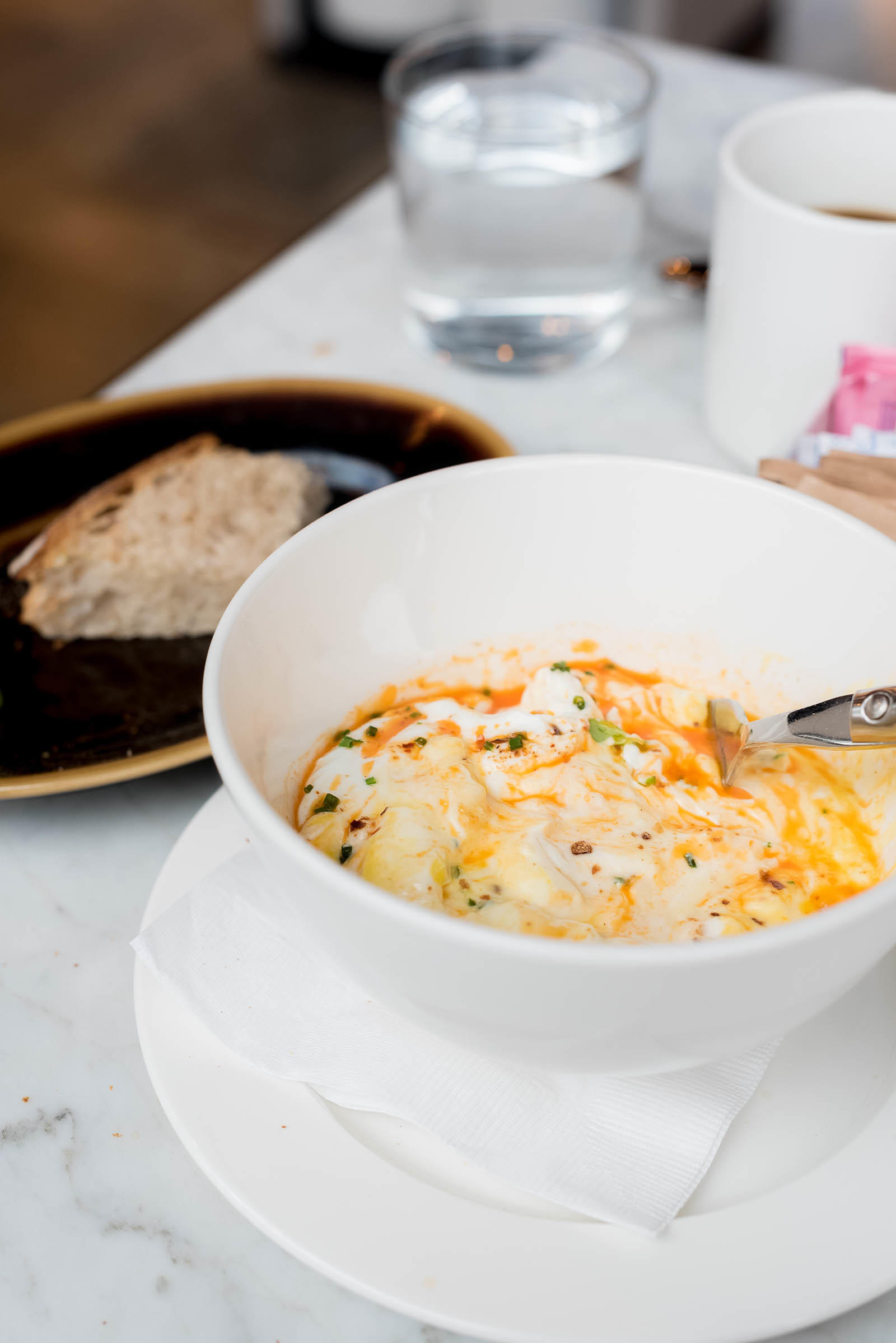 And mix it all together for a healthy and delicious combination to dip thick toast into.
While the service at Café Robey can feel a little aloof, the beautiful space and delicious options make this one of my new go-to breakfast spots for a healthy, Instagram-worthy meal. And you have to bet the next time I'm there I'll be ordering one, if not two, pain au chocolats for the road.