"Autumn is a second spring when every leaf is a flower."
— Albert Camus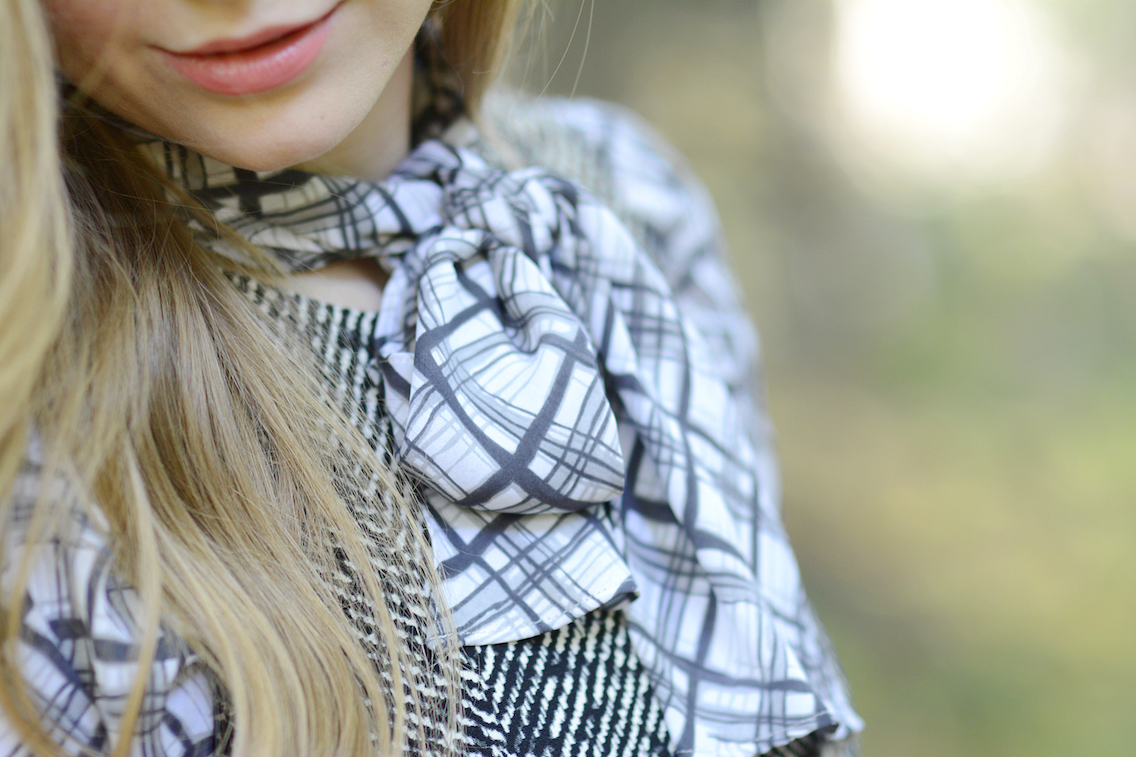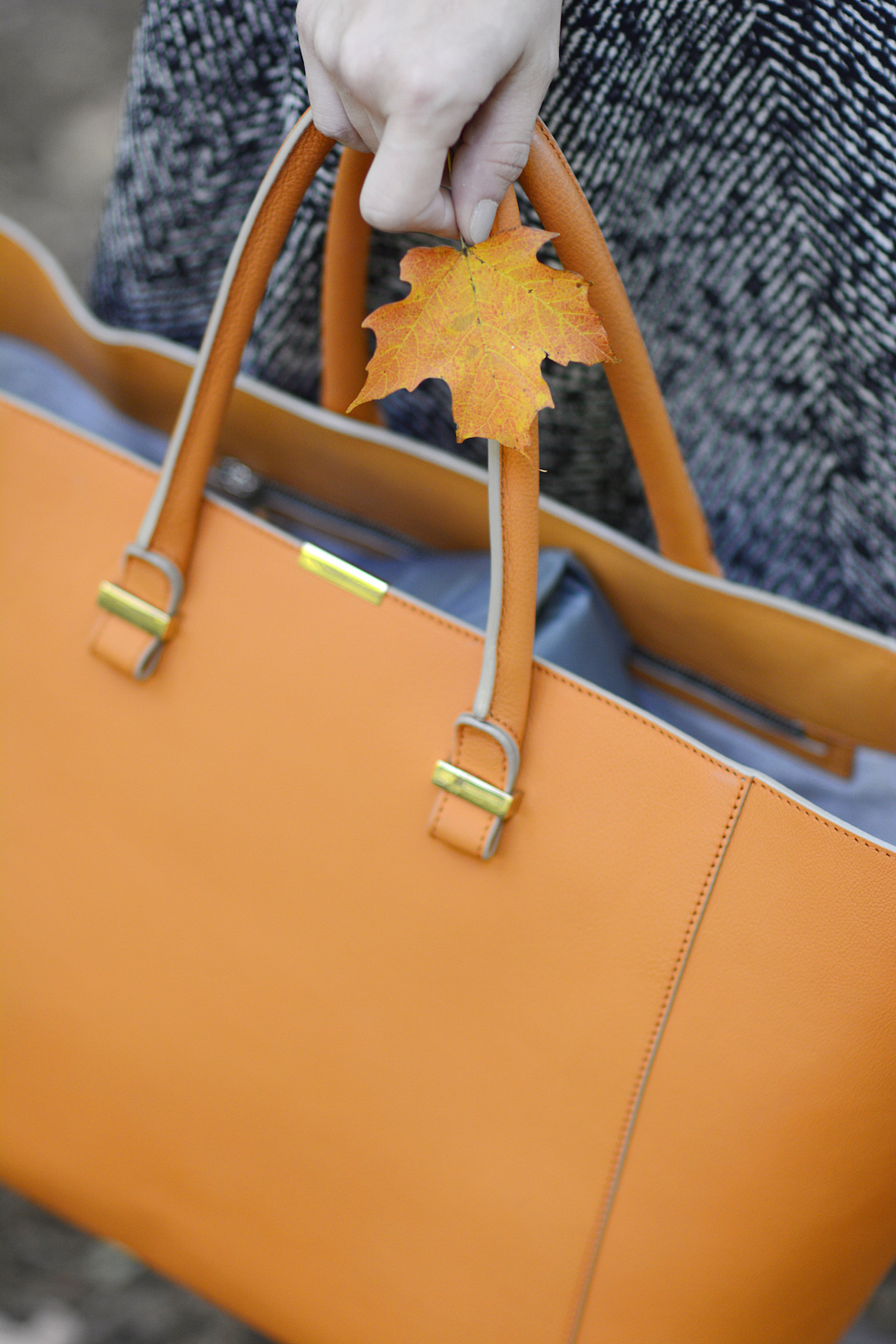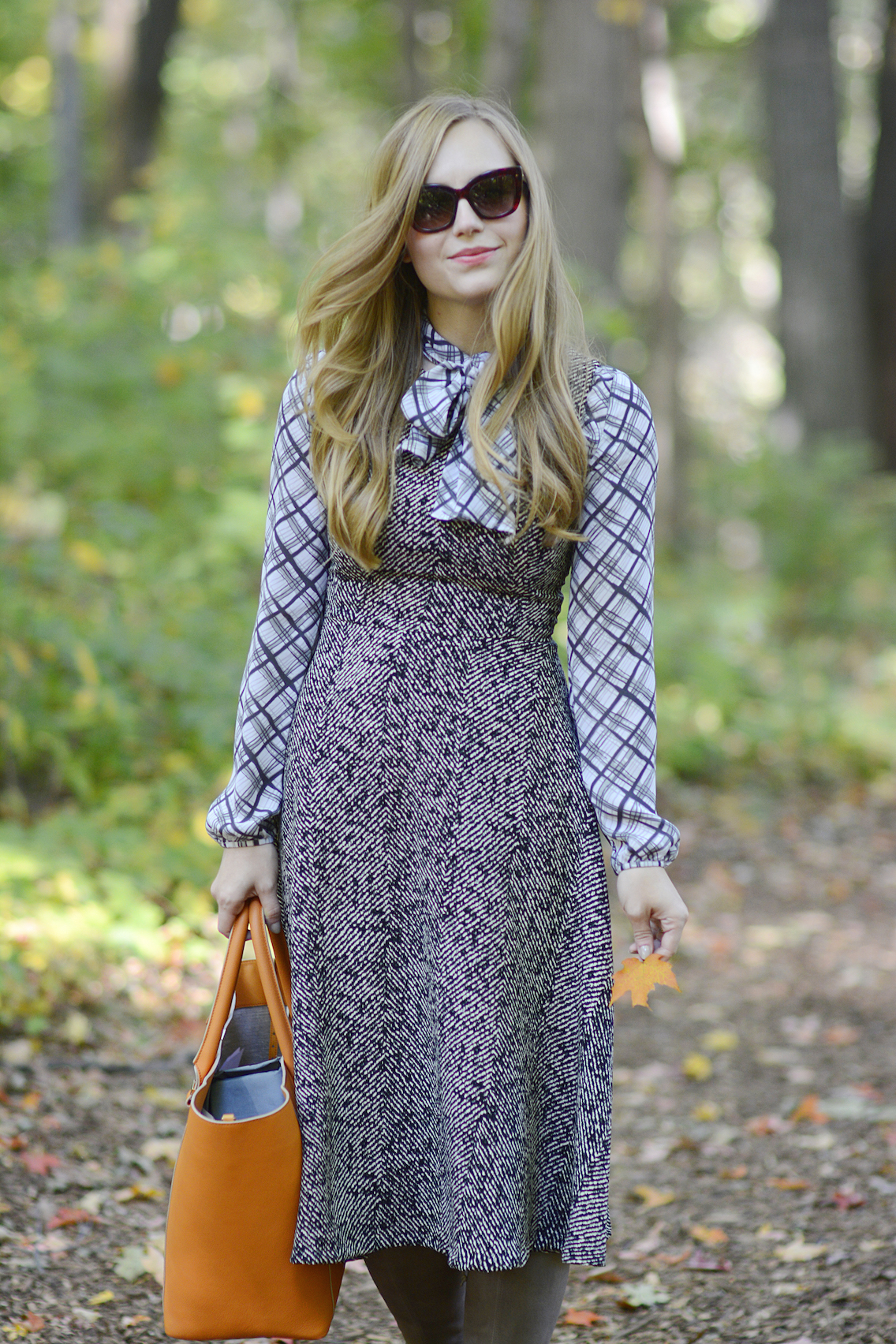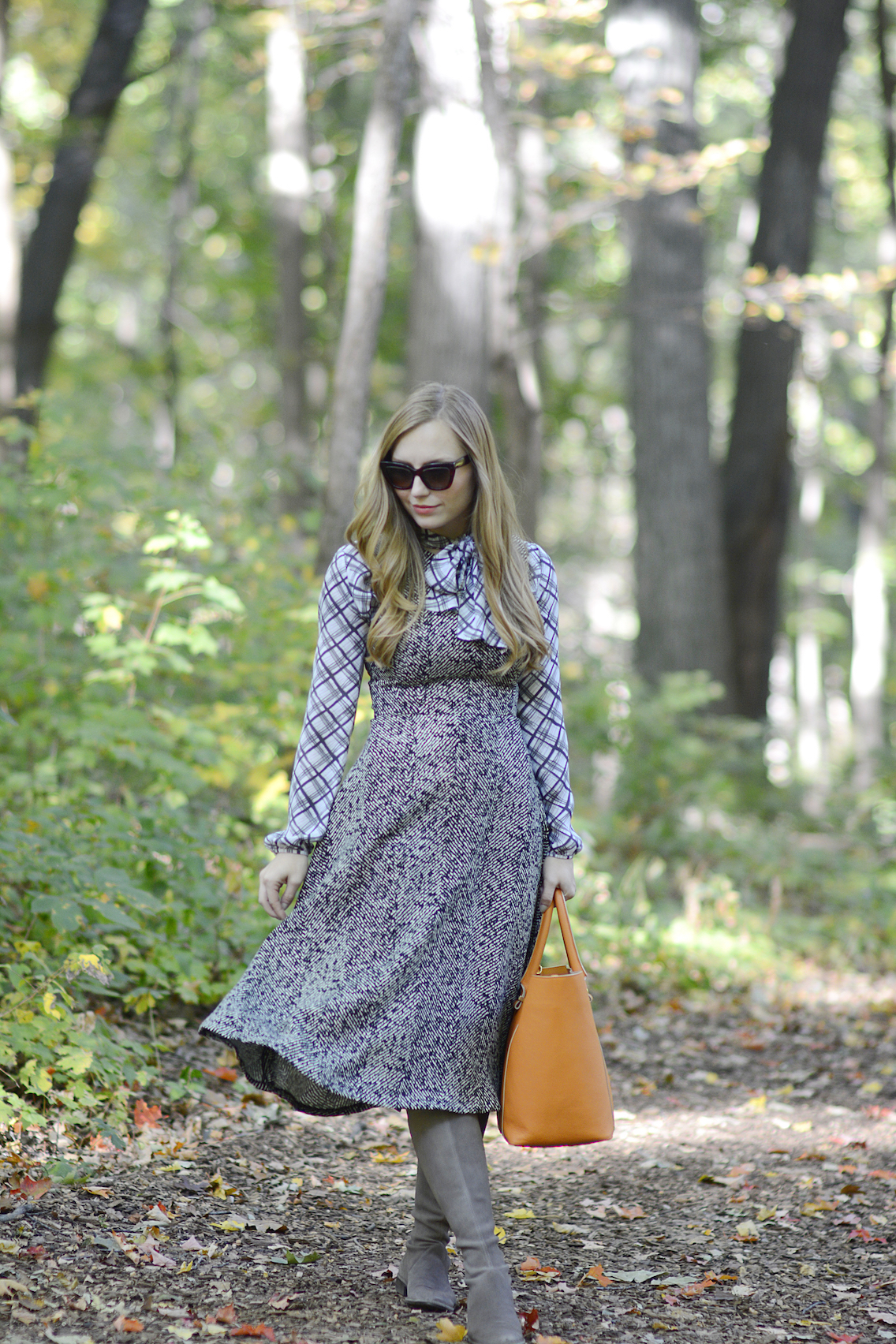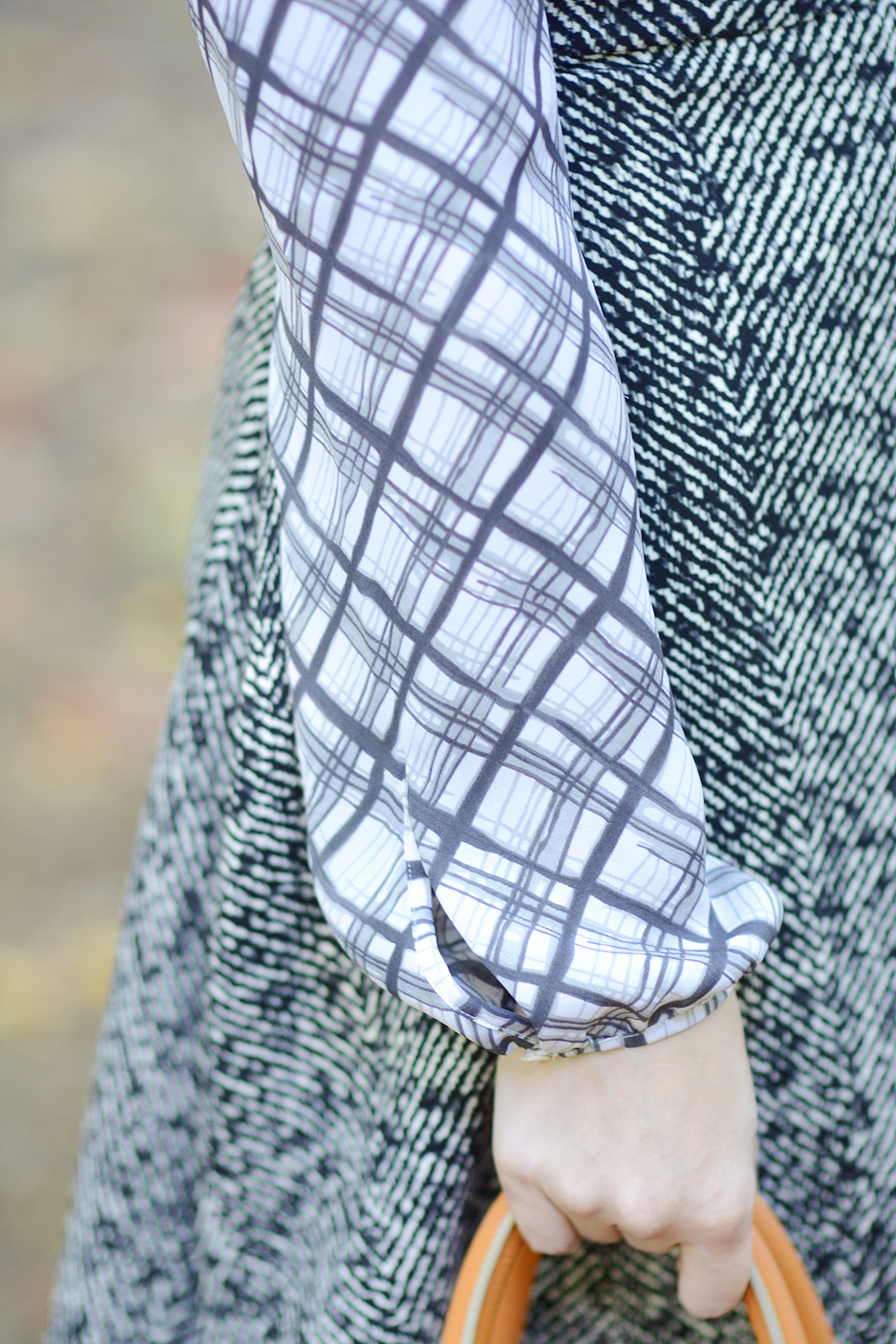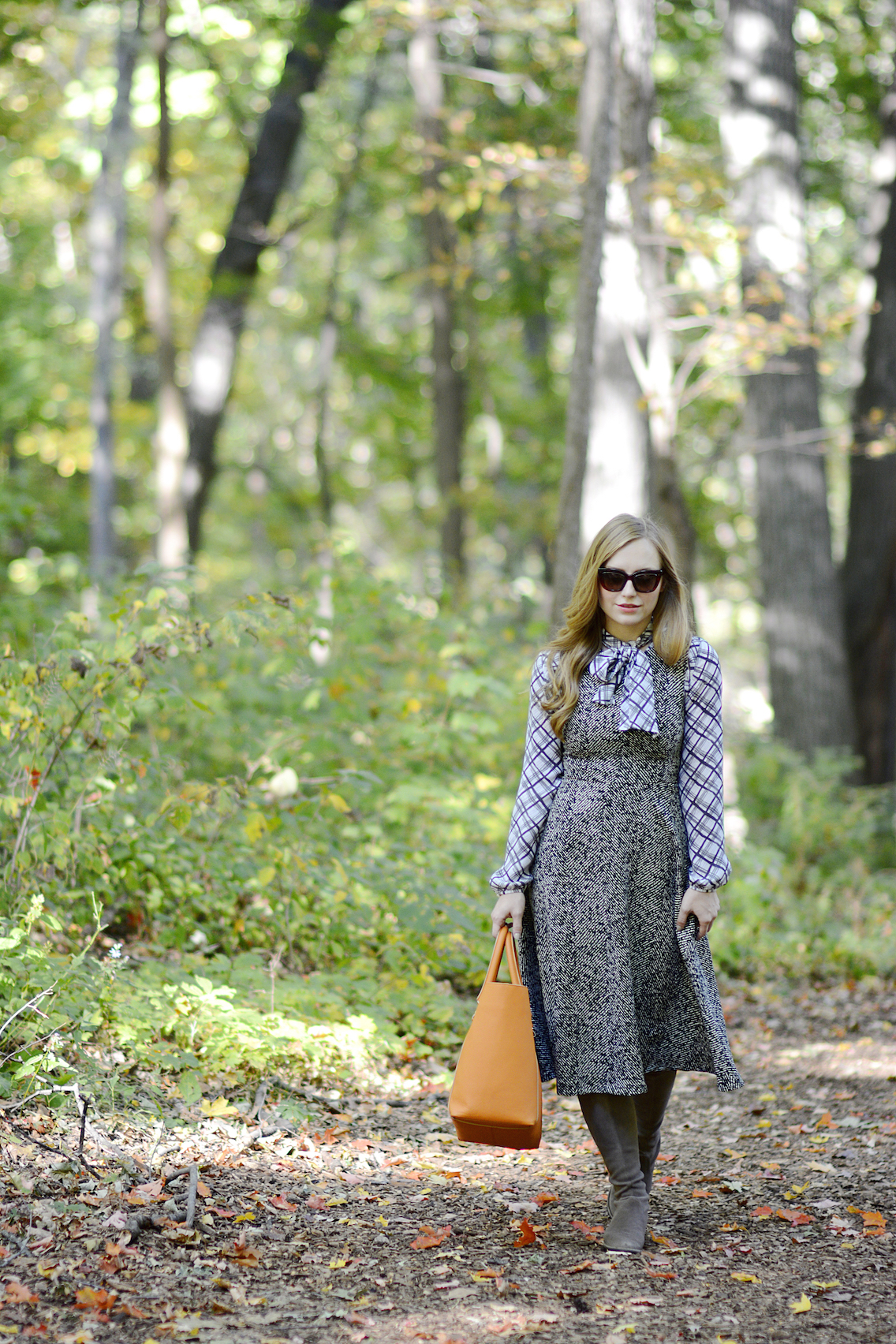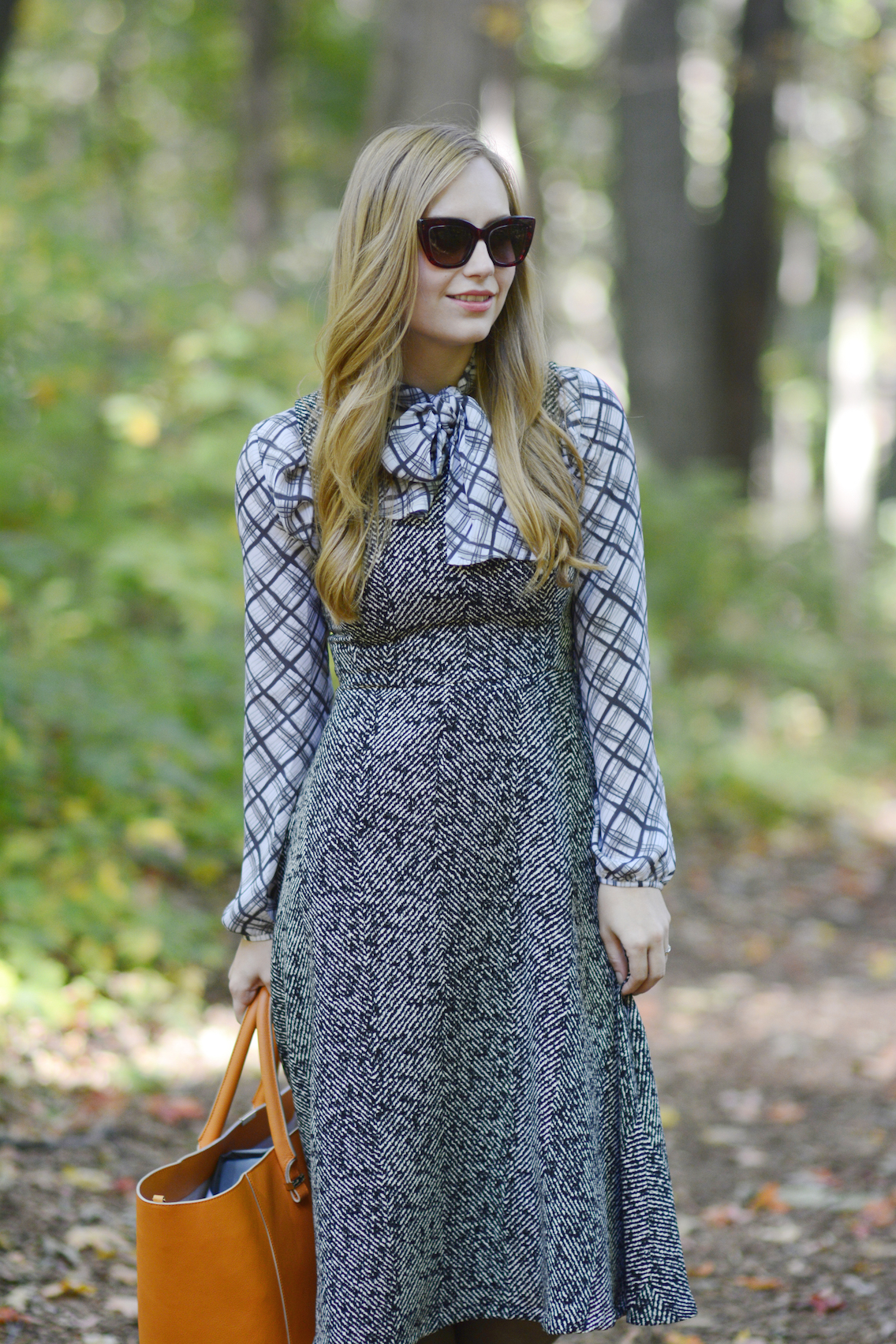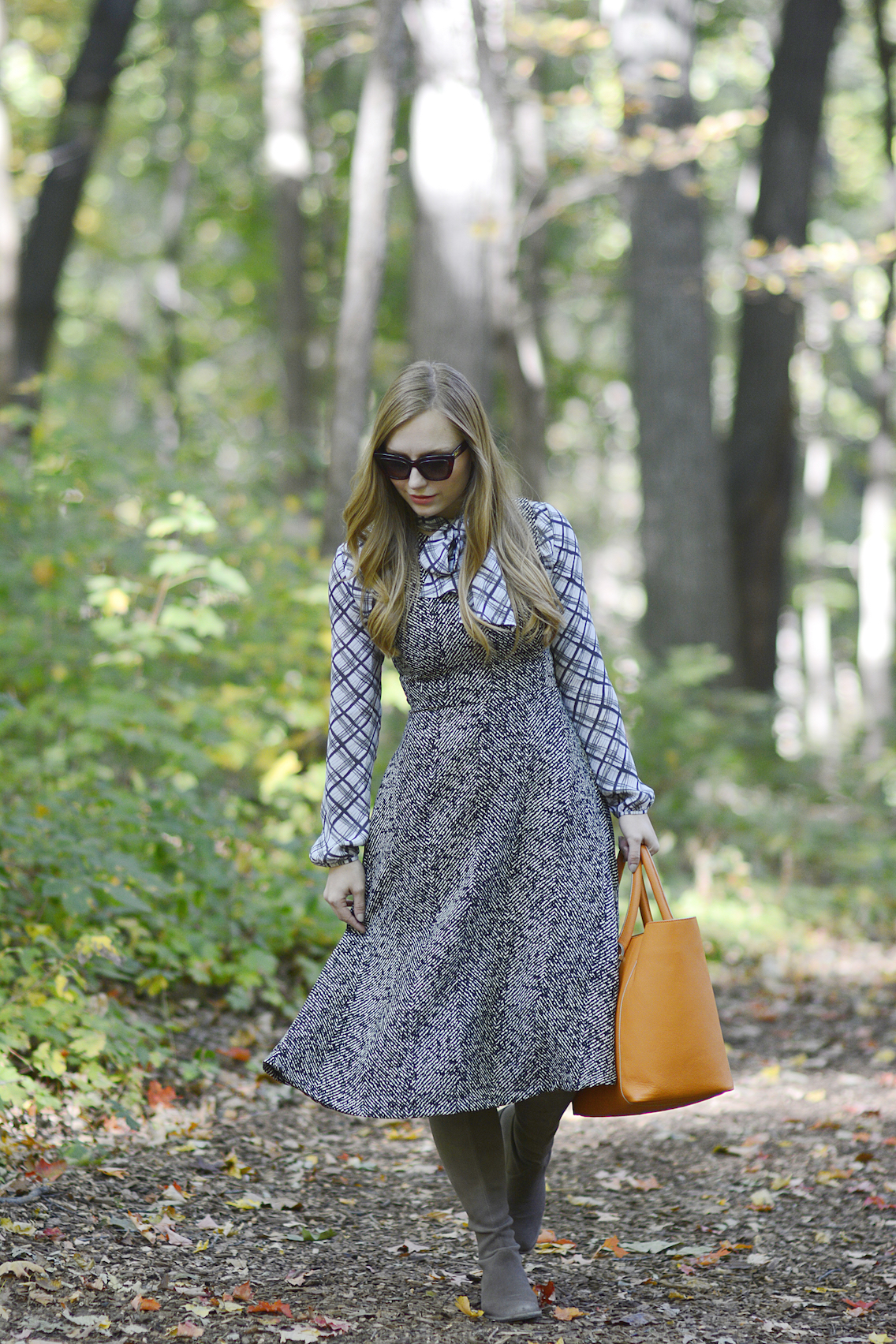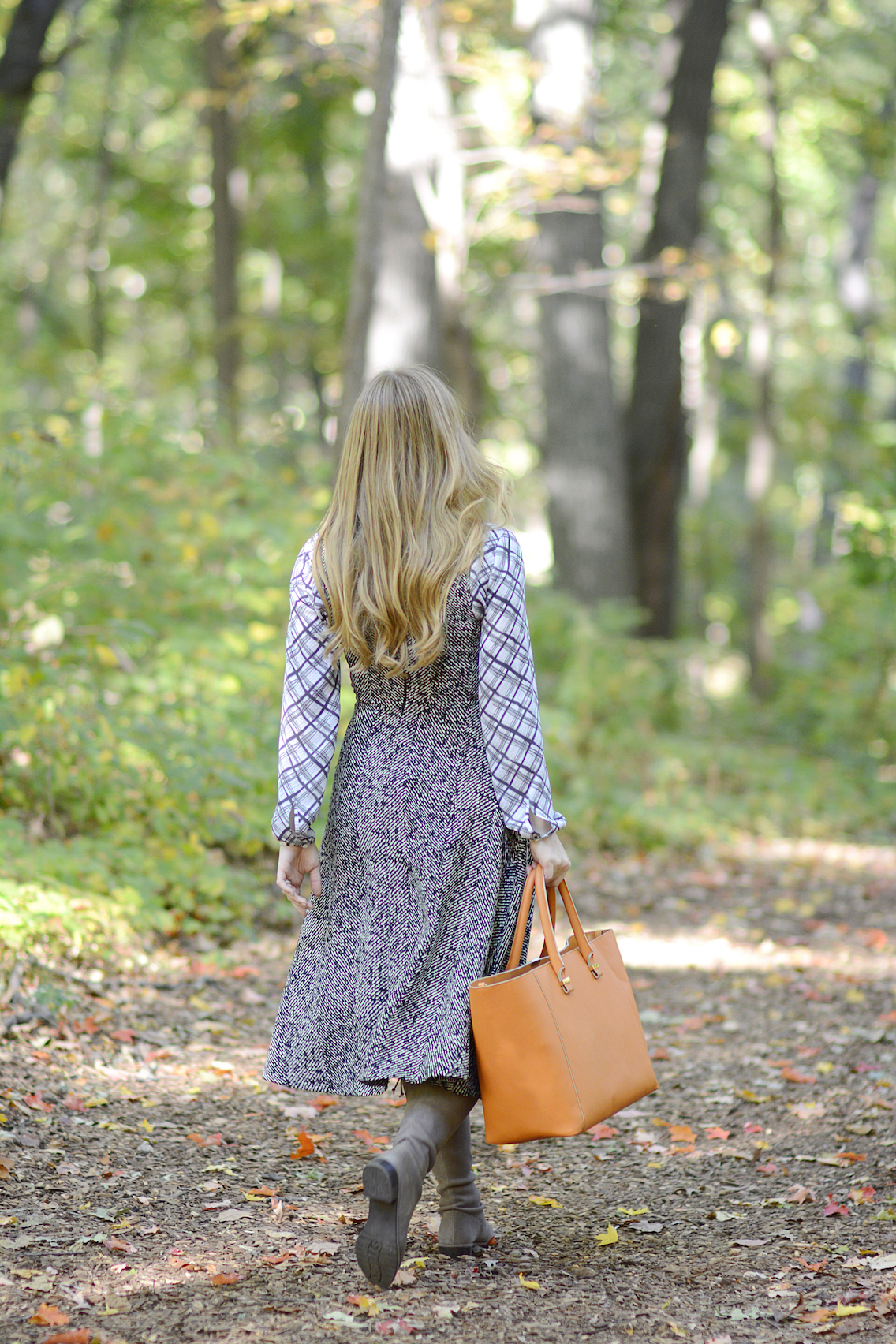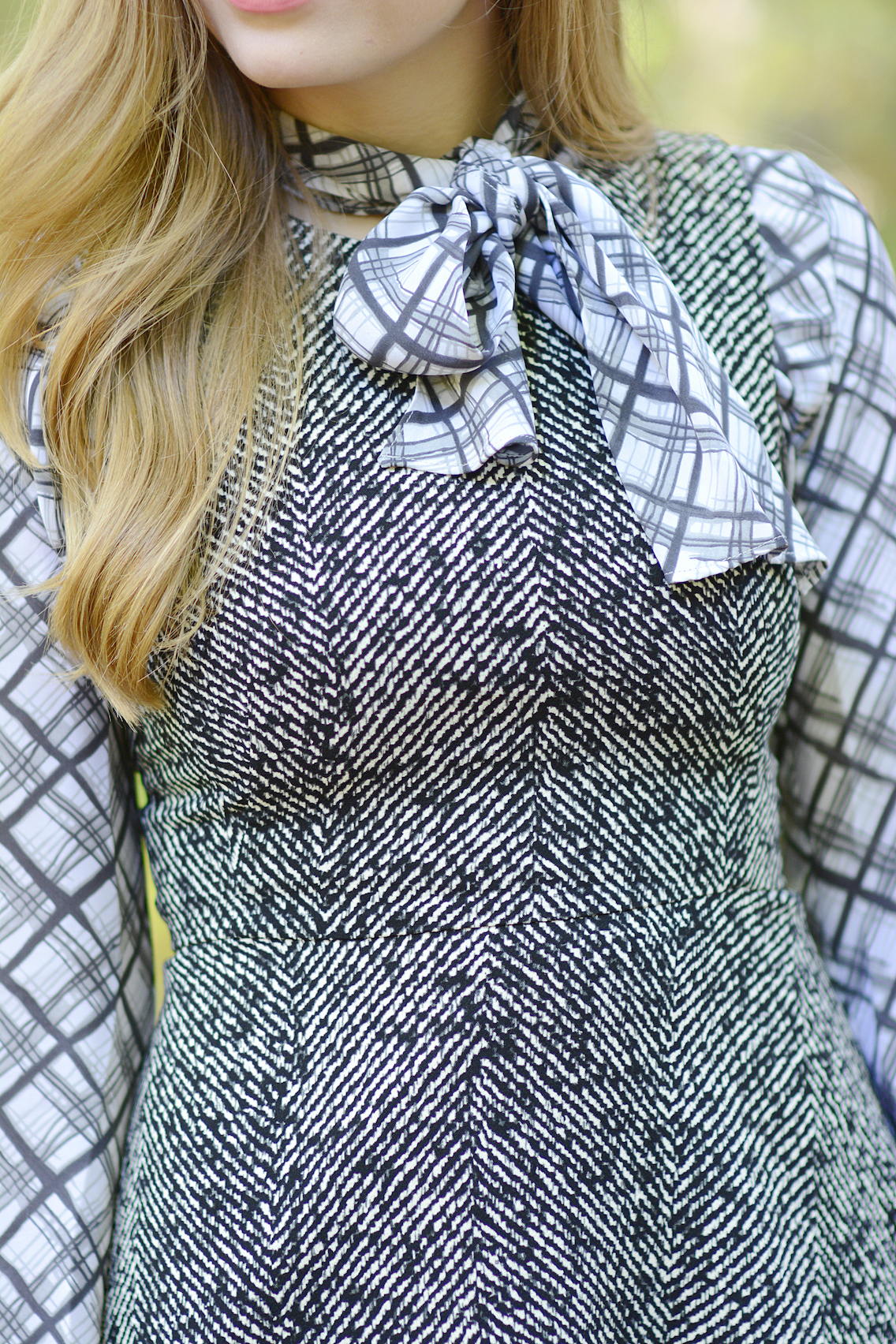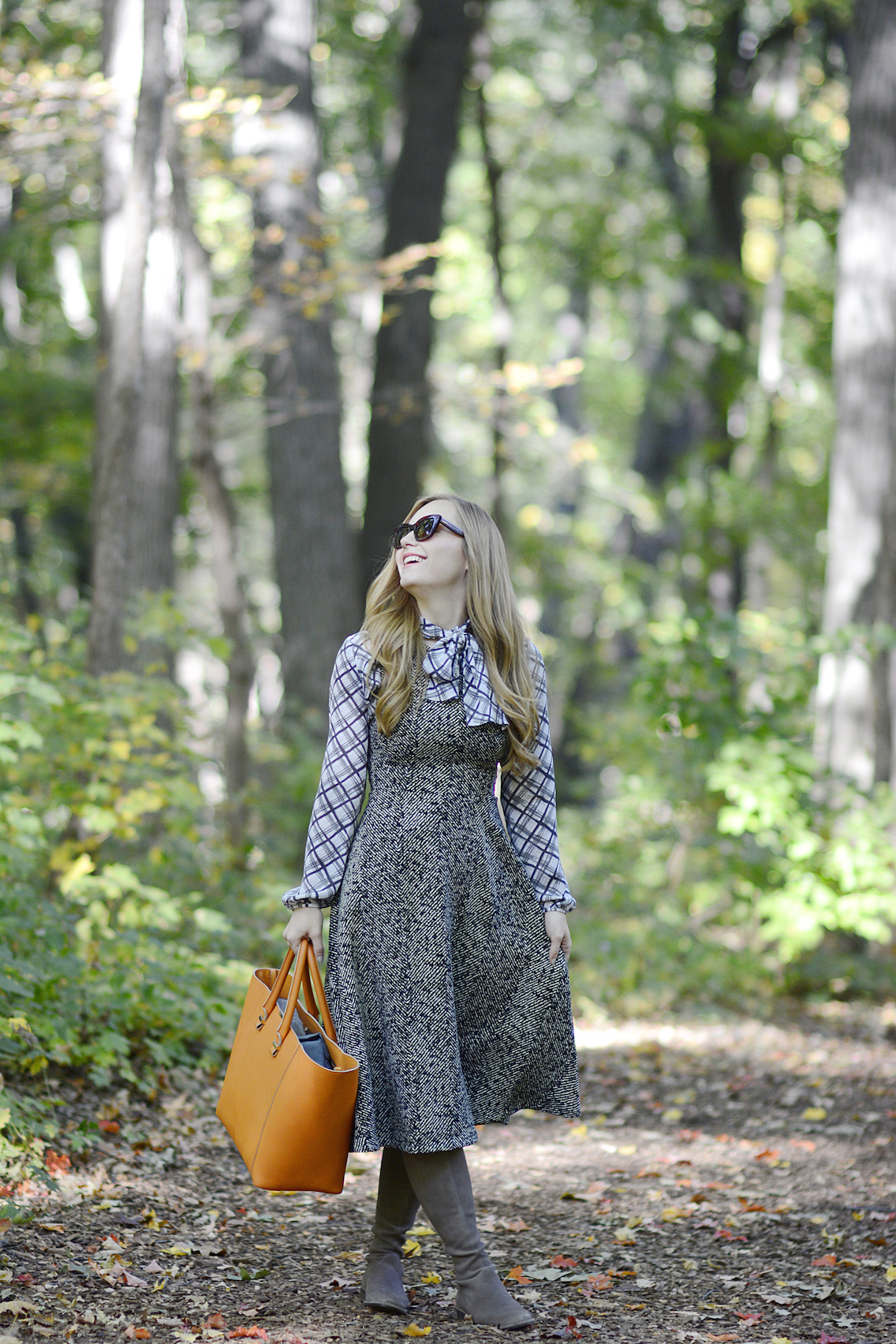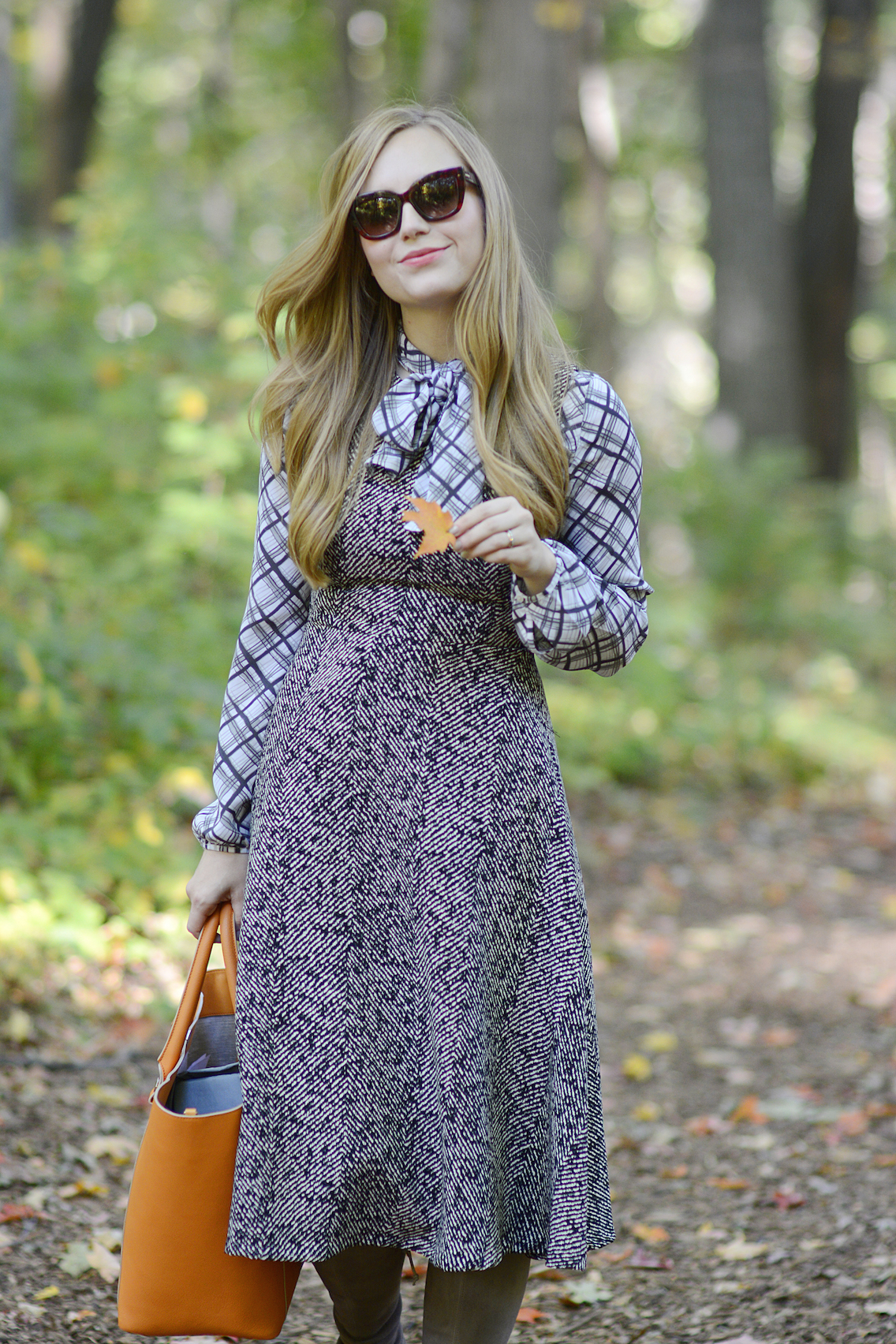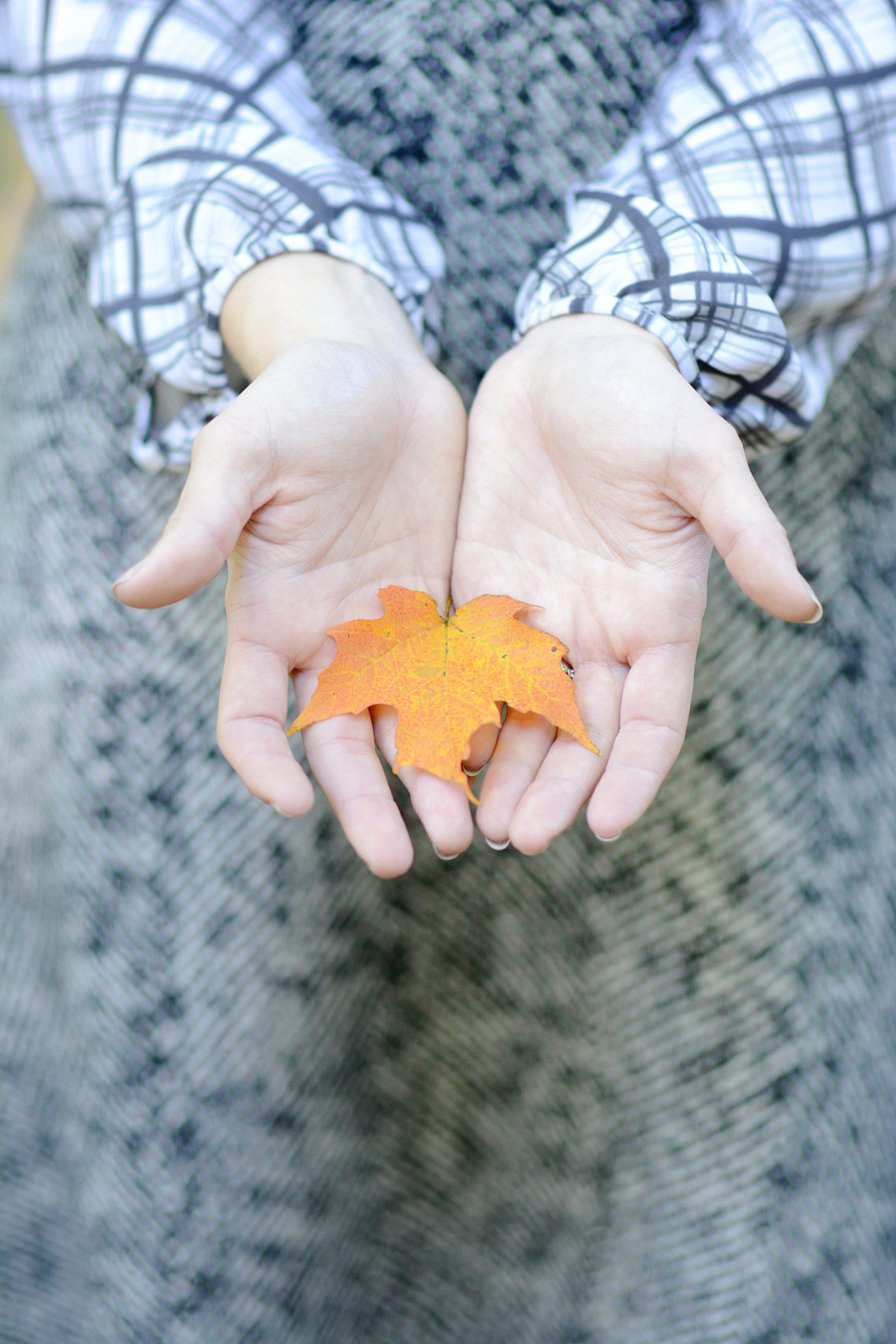 SHOP THE LOOK:
Dress – Zara || Blouse – Pure Collection (similar: 1 / 2 / 3) || Boots – Stuart Weitzman Lowland (budget options: 1 / 2) || Tote – Victoria Beckham 'Liberty' (obsessed) || Sunglasses – Valentino (similar) || Lips – YSL 'Peach Passion' || Nails – Chanel in No. 559 'Frenzy' (similar)
Photos courtesy of beautiful blogger Anna
In autumn, few things are more enchanting than standing under the colored trees as the wind blows and watching the beautiful dance of the leaves as they fall. It's such a magical experience, especially for a city girl like me.
But capturing the falling leaves on camera can be challenging! Despite Anna and I shooting a tremendous number of photos on this walk, we couldn't manage to capture a single leaf in its falling glory.
So we had to improvise…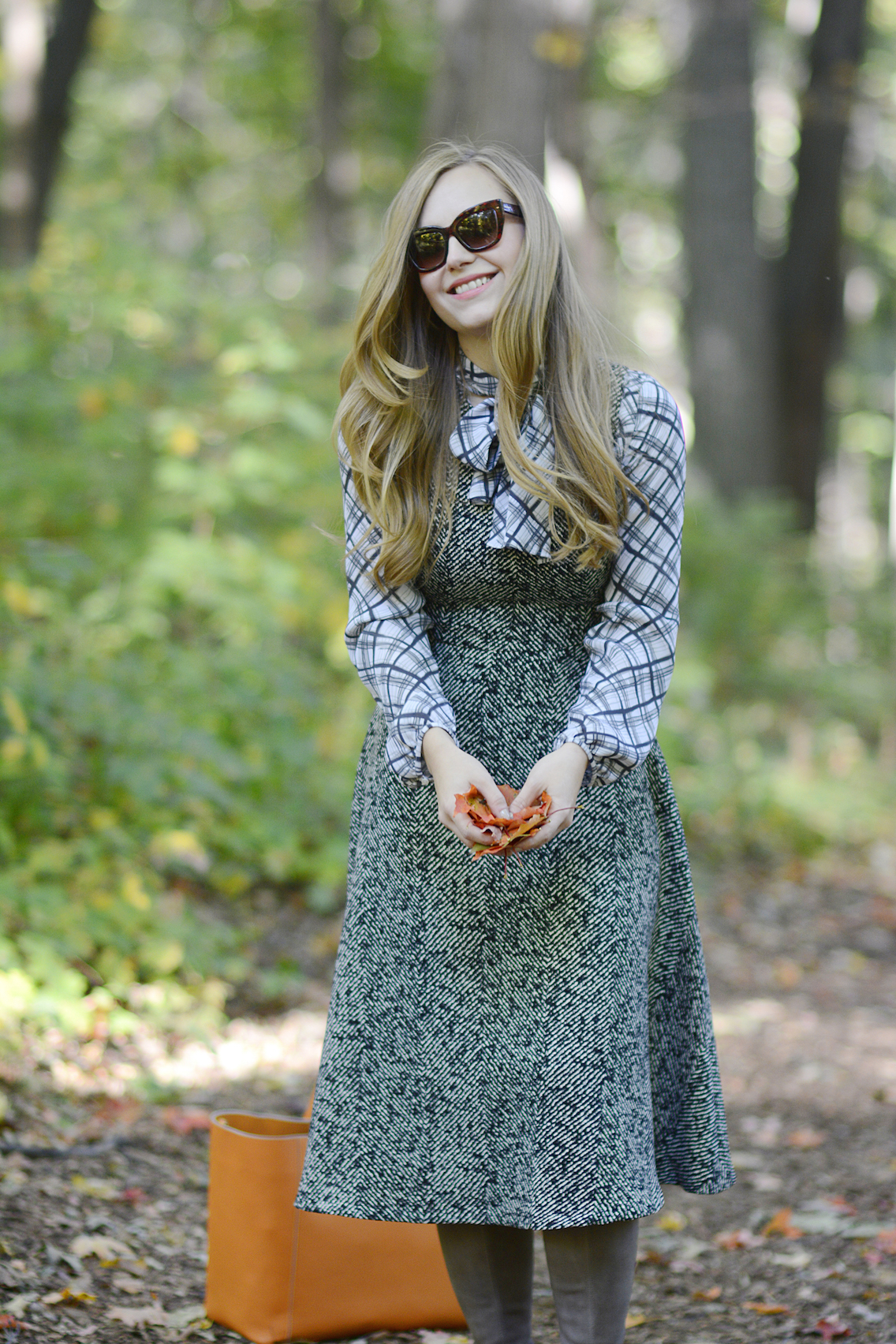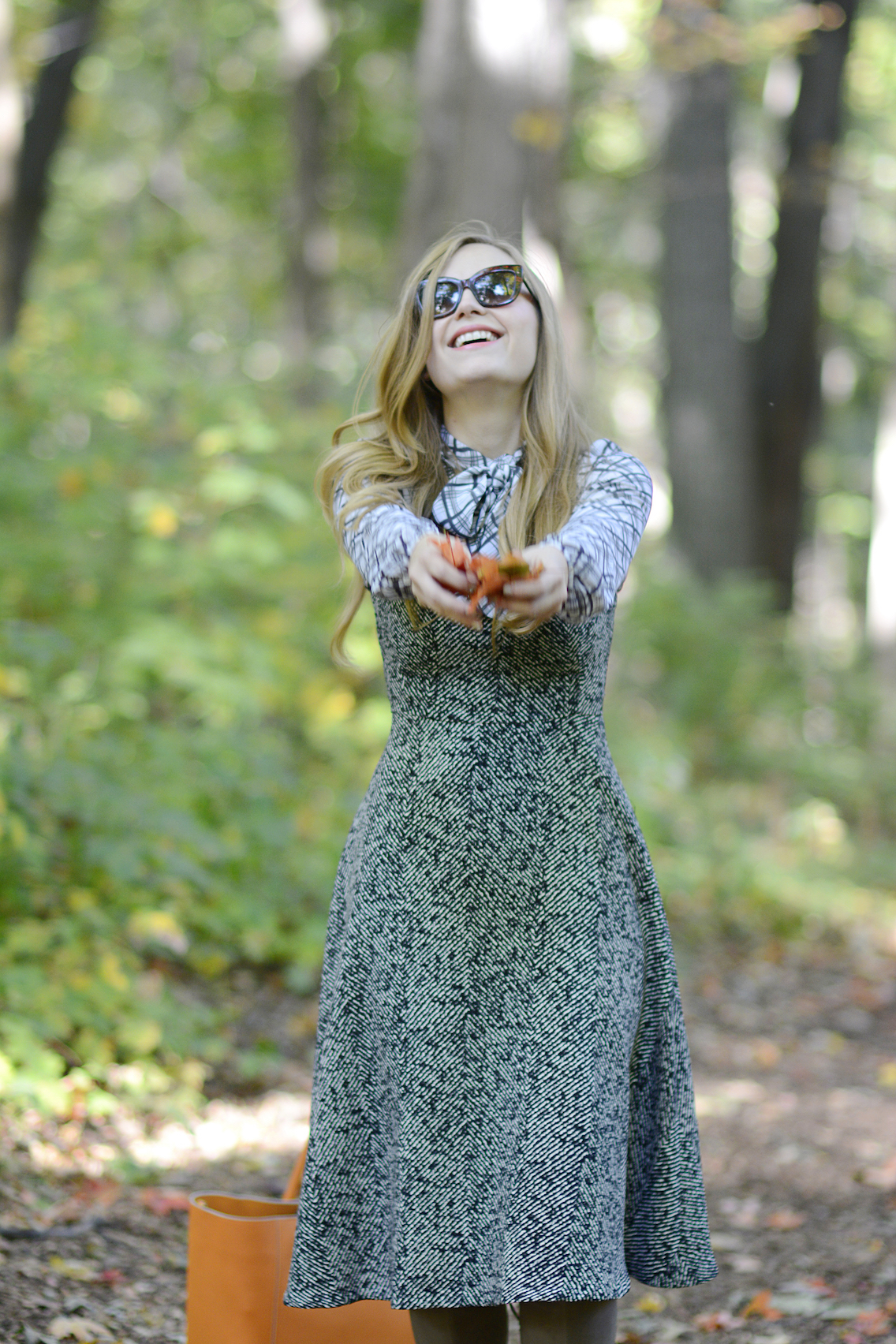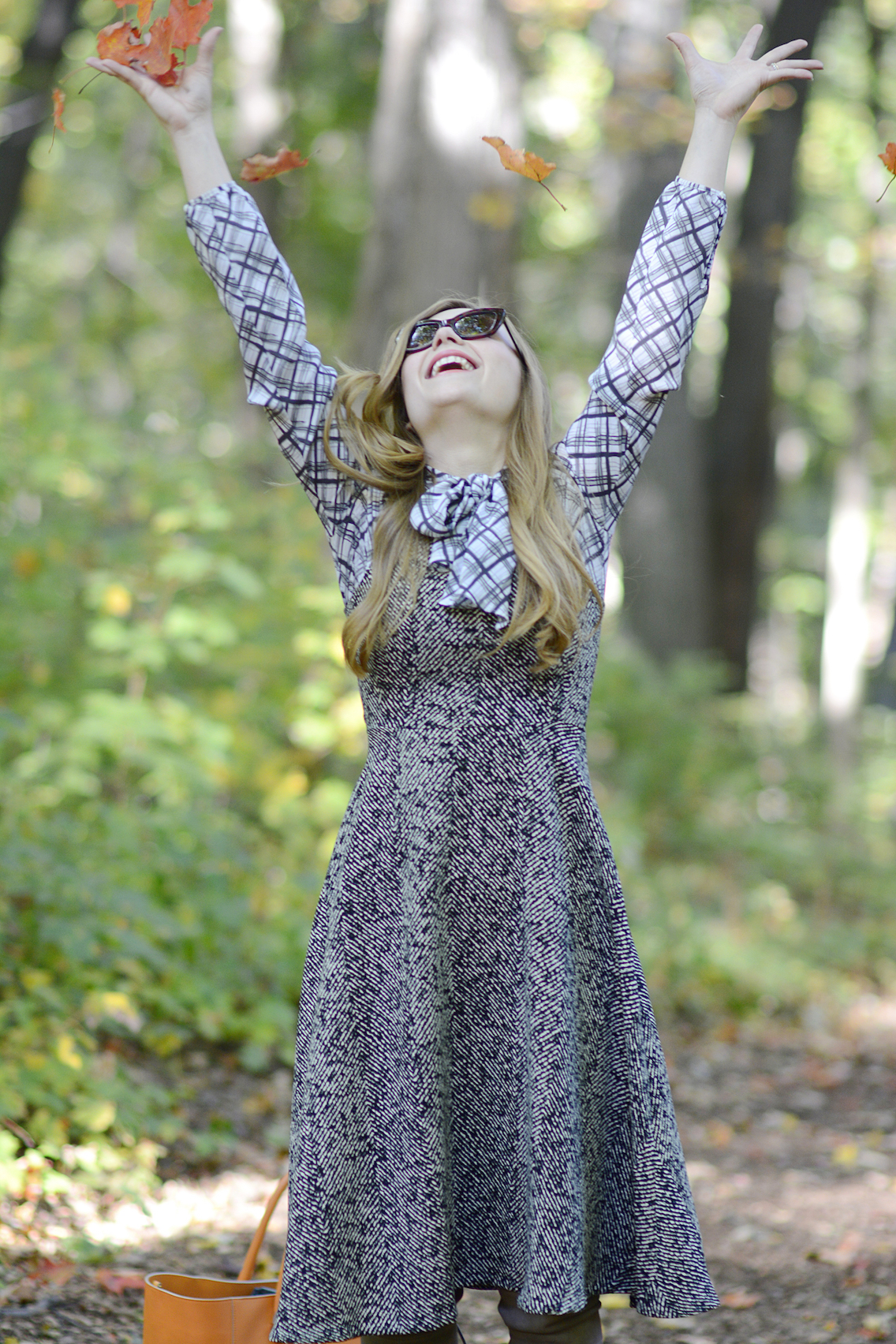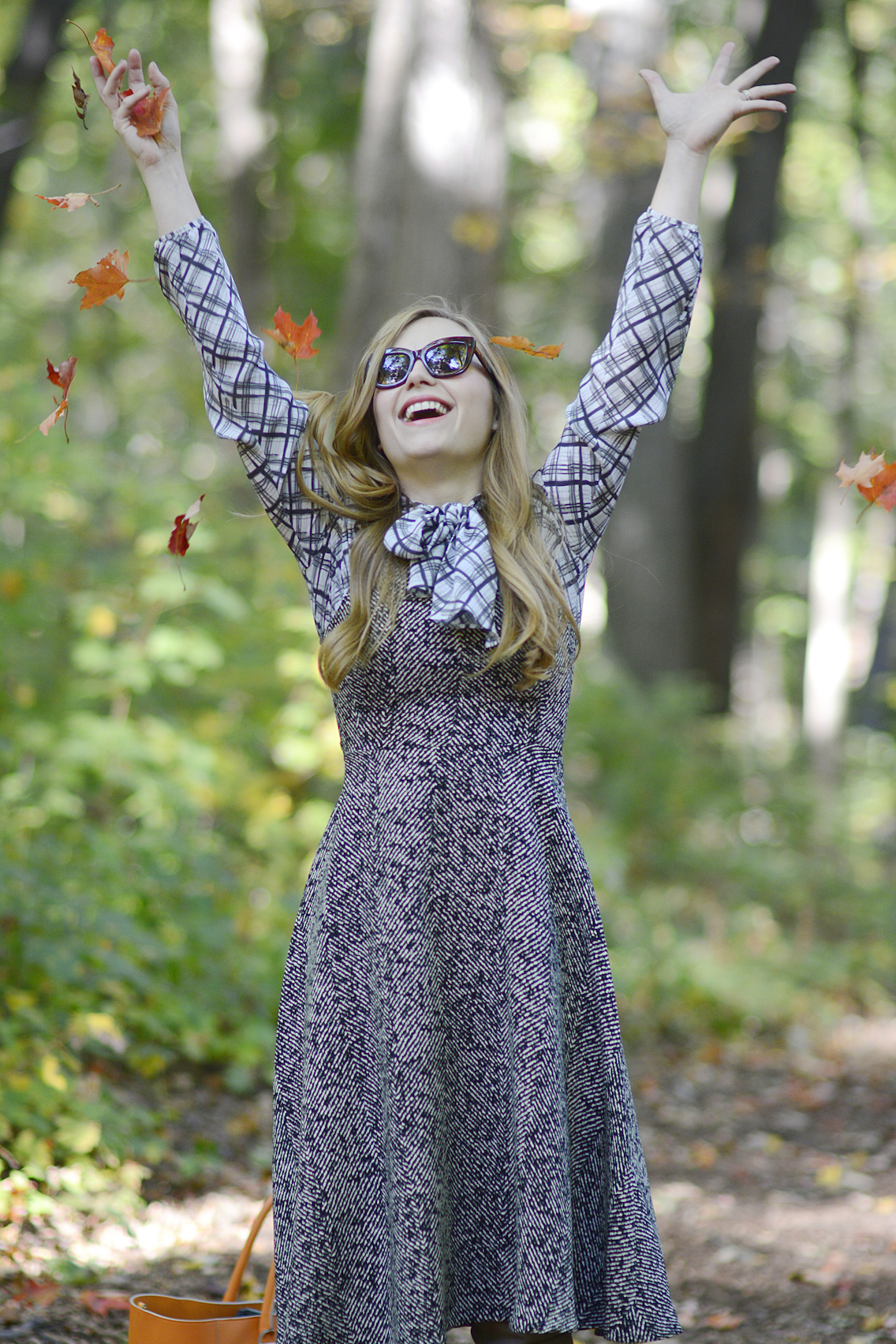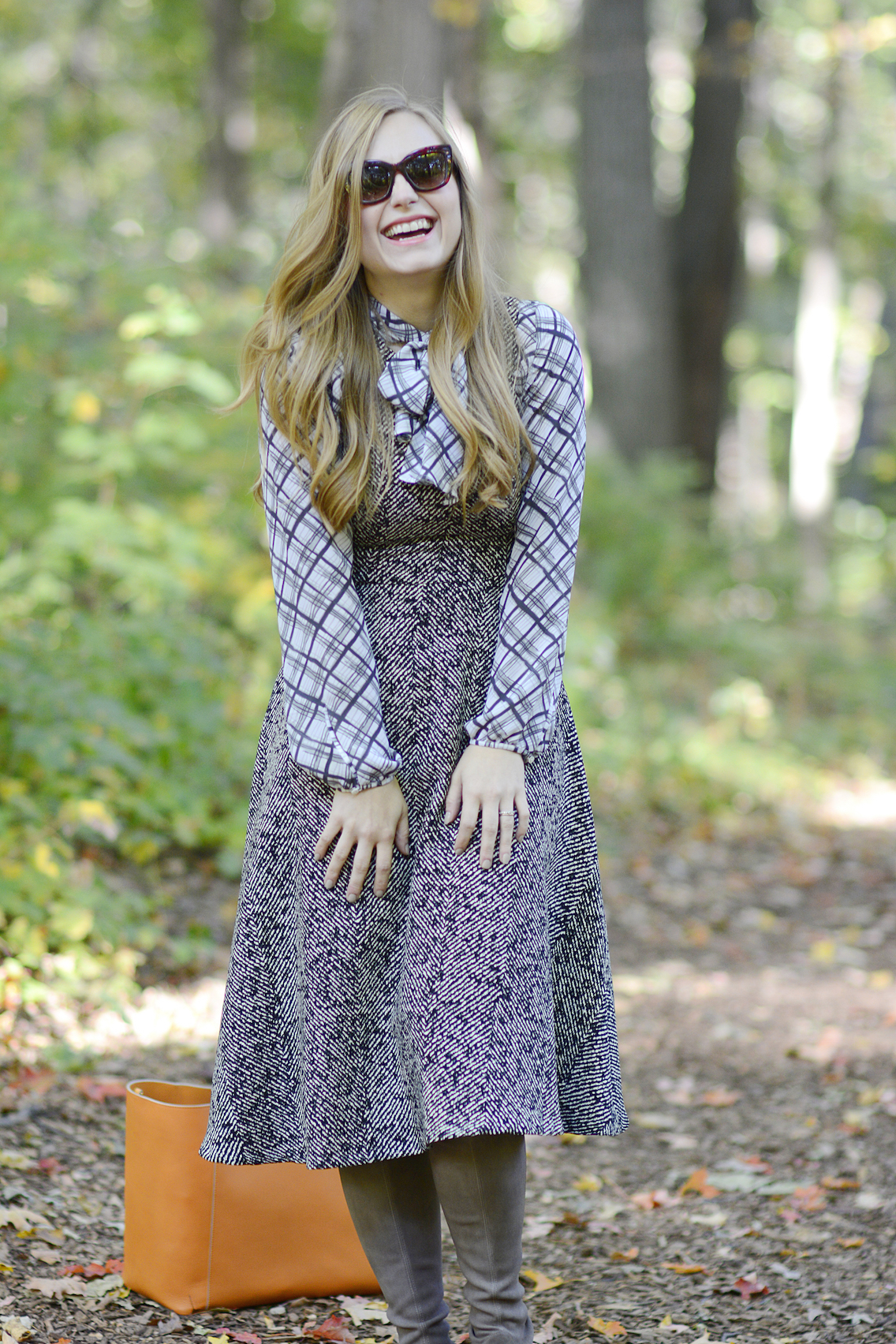 Mission Accomplished!
Capturing the falling leaves may not have been as organic as we'd hoped but at least we had fun throwing them around.
There's really nothing like the joy a pile of fall leaves can bring!