2016 is fast approaching and with only a few more days left of 2015 I'd like to sit back and reflect on everything that's happened over the last 12 months. It was a year of exciting and incredible moments and yet one filled with struggles and loss too. But undoubtedly many of the best experiences I had this year were DECIDEDLY culinary in nature…
So without further ado, here are the BEST THINGS I ATE in 2015: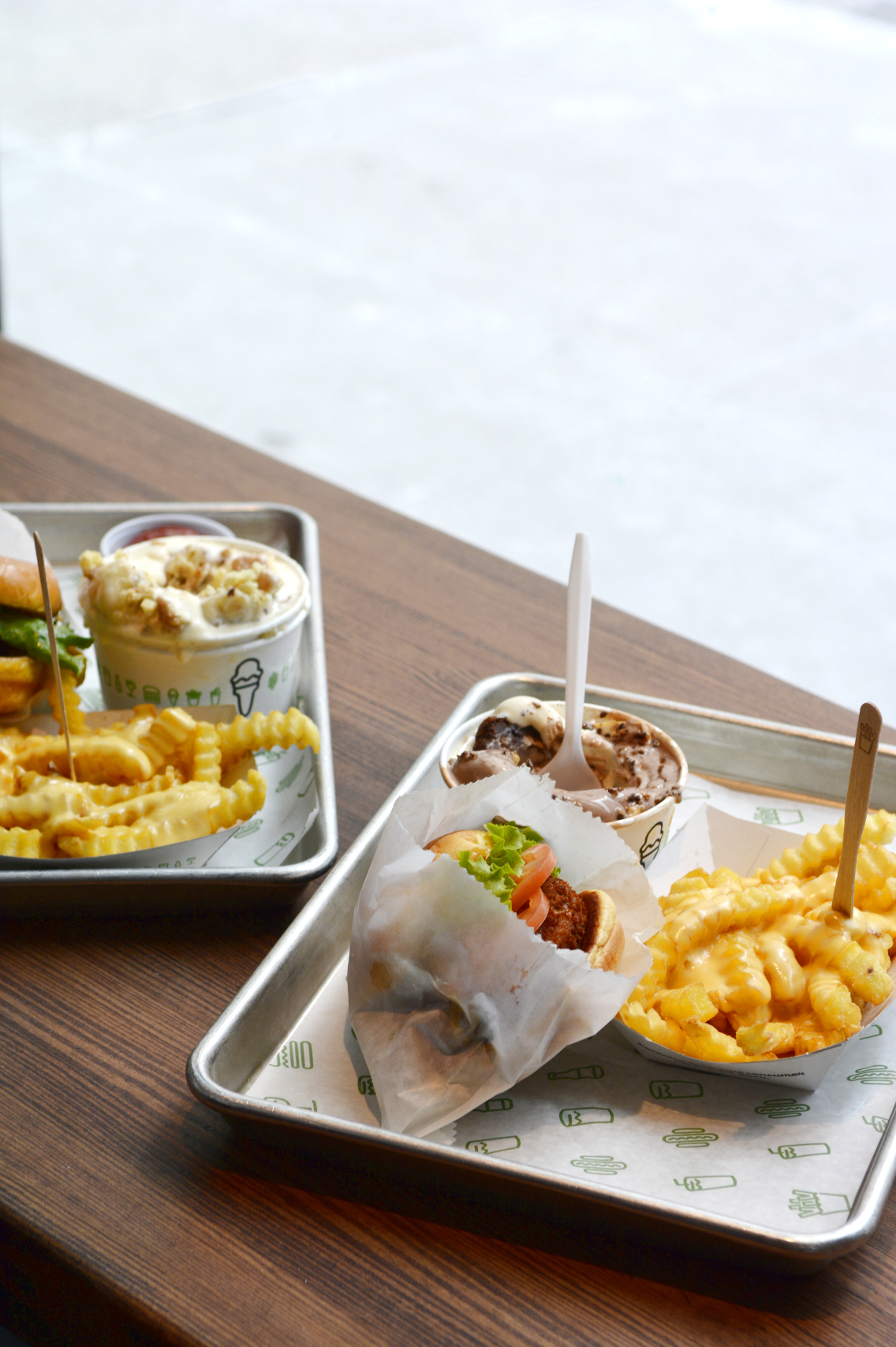 My first of many Shake Shack burgers… 
Fried Egg-Topped French Fries from Chicago's legendary burger-joint Au Cheval — so addicting…

GT Fish & Oyster's Clam Chowder — hands down my favorite chowder in the city!

Commonwealth Tavern's Kale Power Salad — the fried lentils and tahini dressing make this SO much more than your typical kale salad.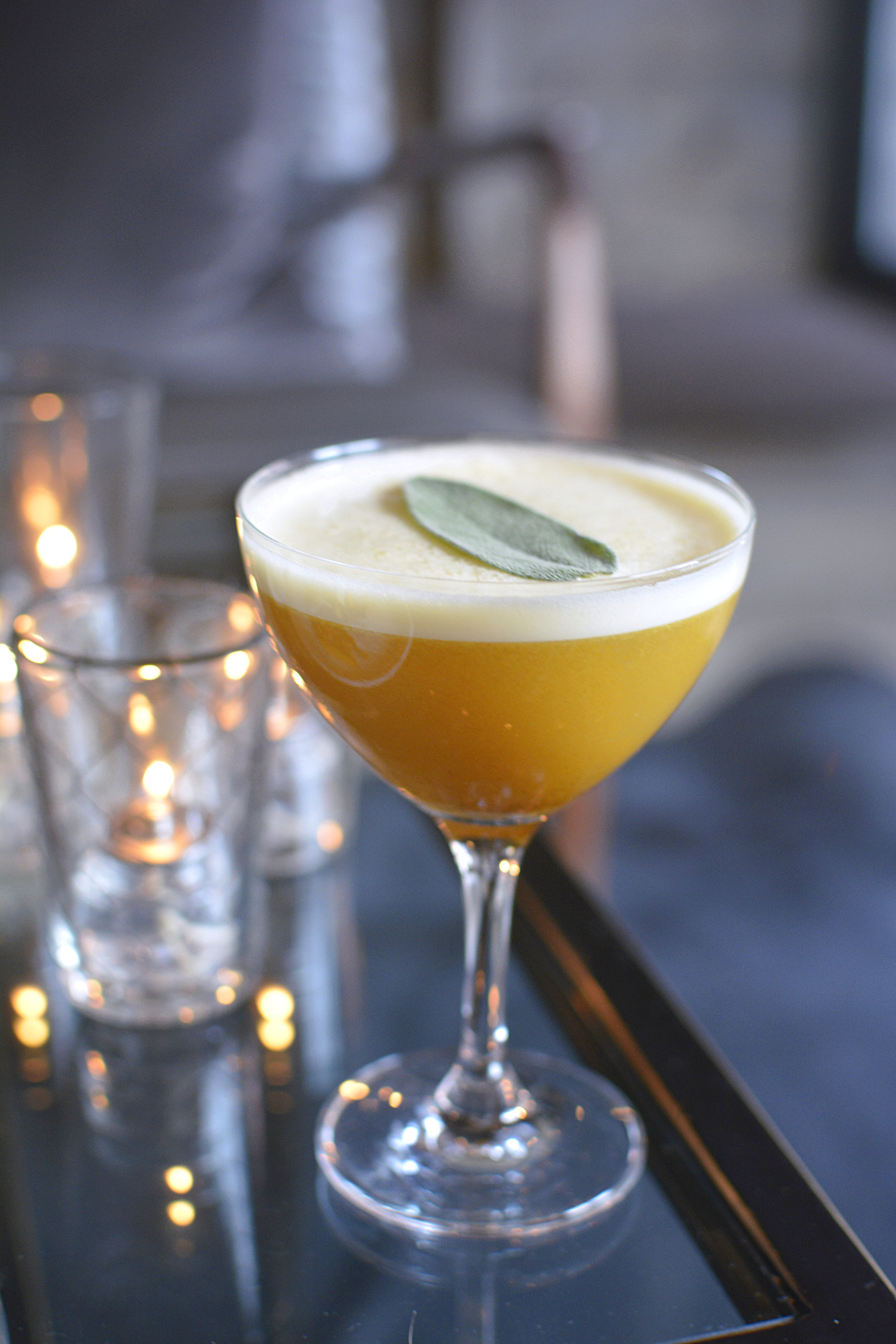 The Jolly Roger cocktail at Presidio — a meal and a cocktail in one!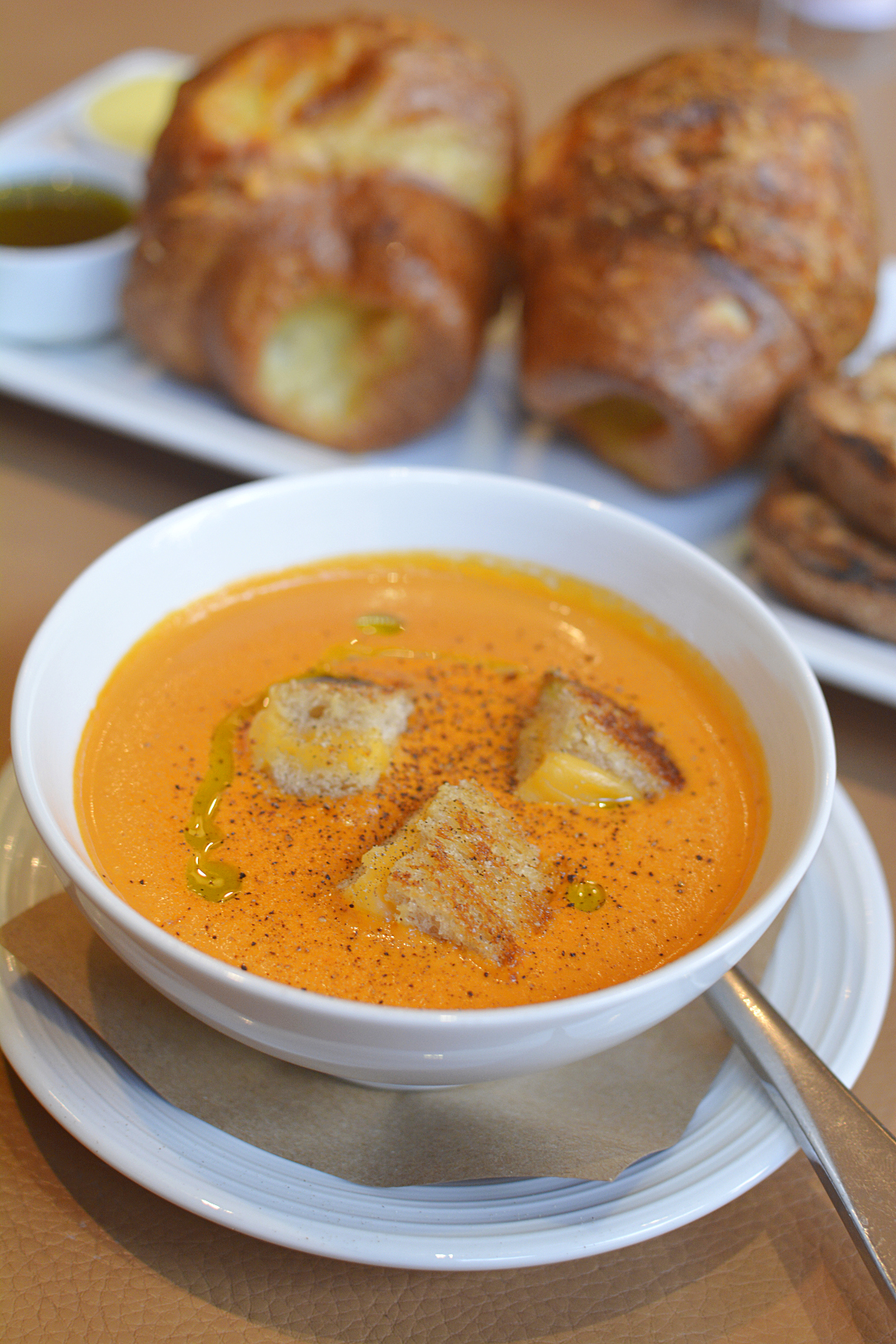 Tomato Bisque with Grilled Cheese Croutons at David Burke's Primehouse — I wish it was on the menu EVERY. DAY.
Deviled Eggs from Frontier — devilishly delicious!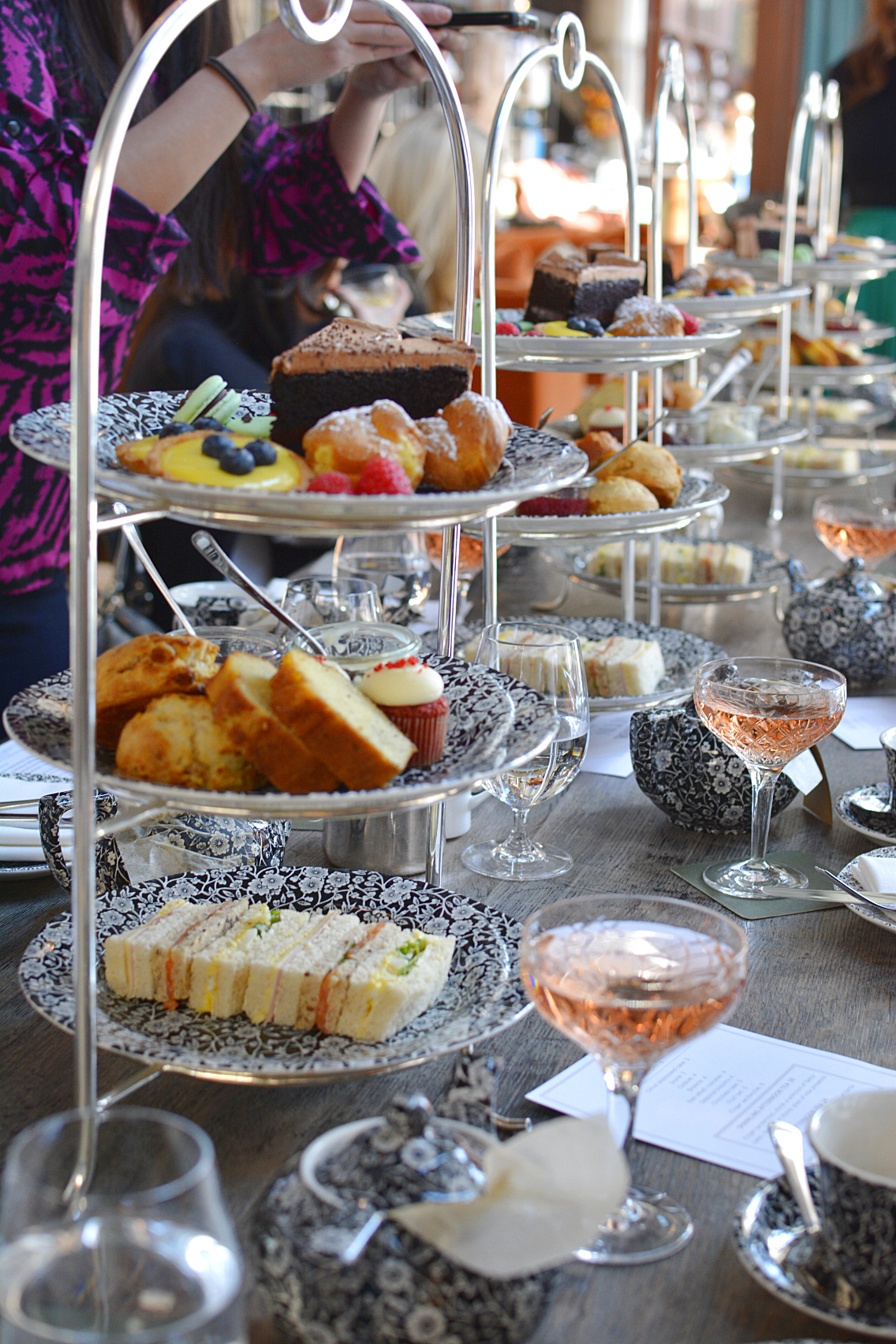 Everything served at afternoon tea at The Allis… absolutely everything!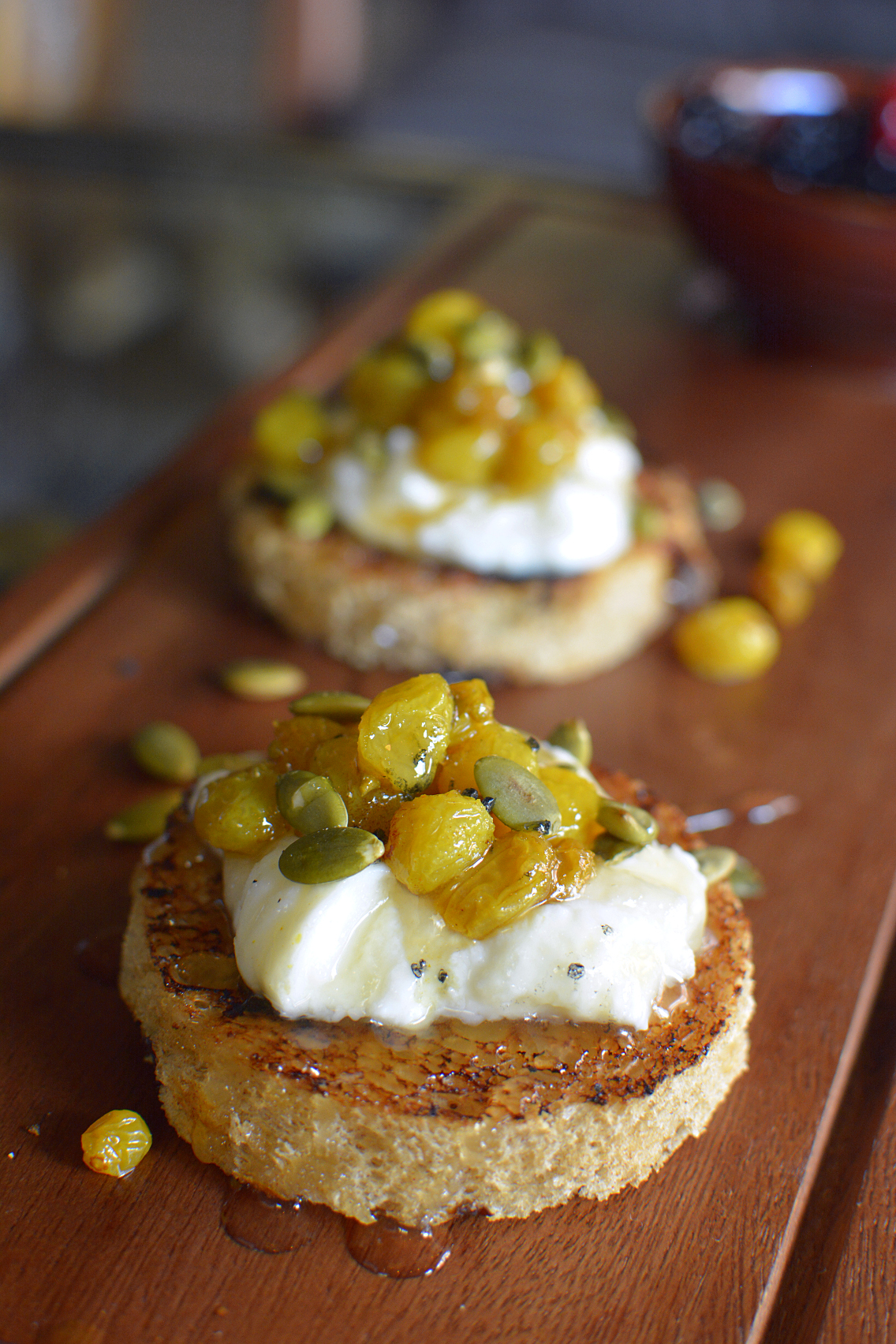 Breakfast Burrata at Presidio — the ULTIMATE dish for brunch and burrata lovers!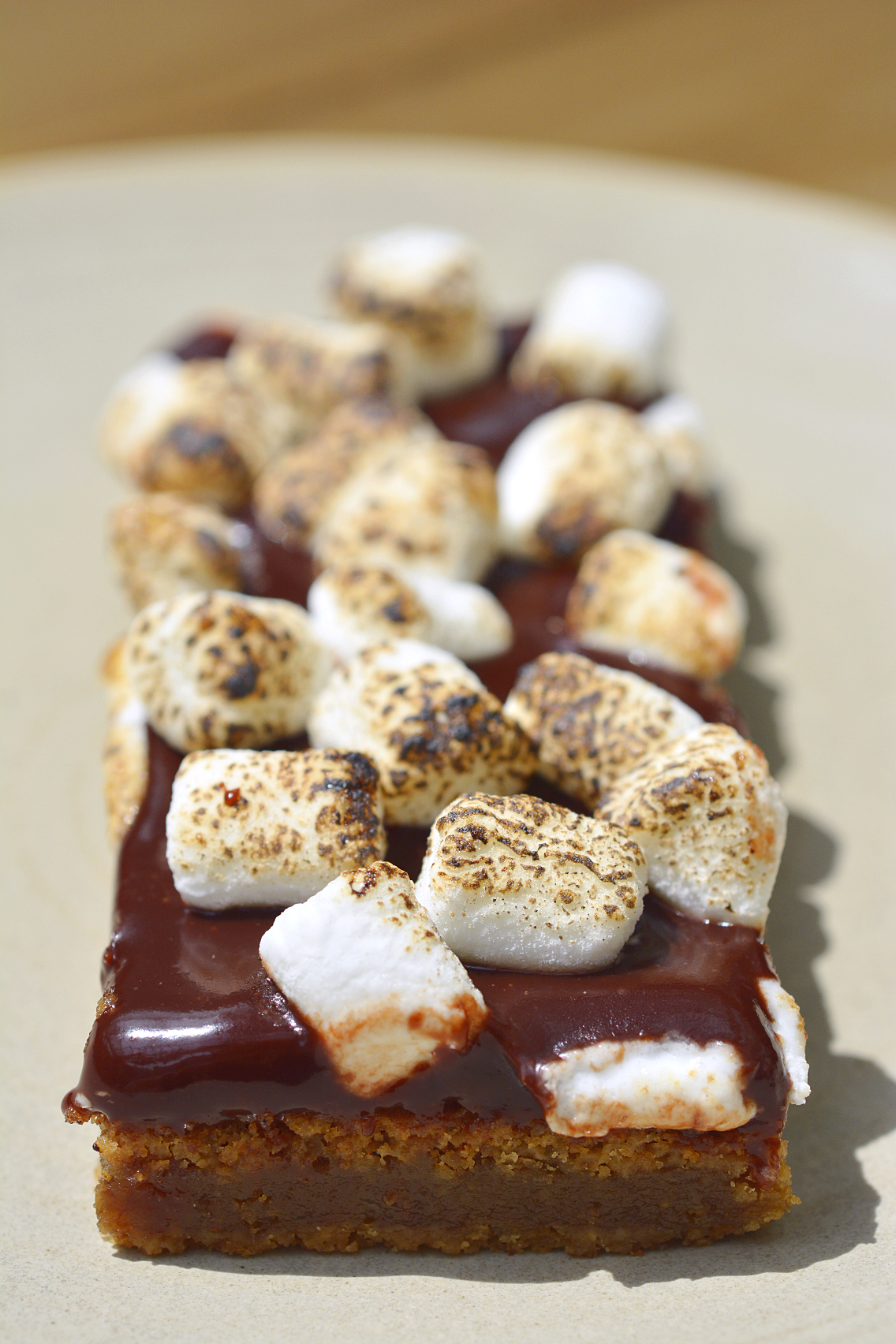 The S'mores Bar at Summer House — significantly less messy than the traditional version but just as delicious!
Each and every burger I've tried at Butcher and the Burger…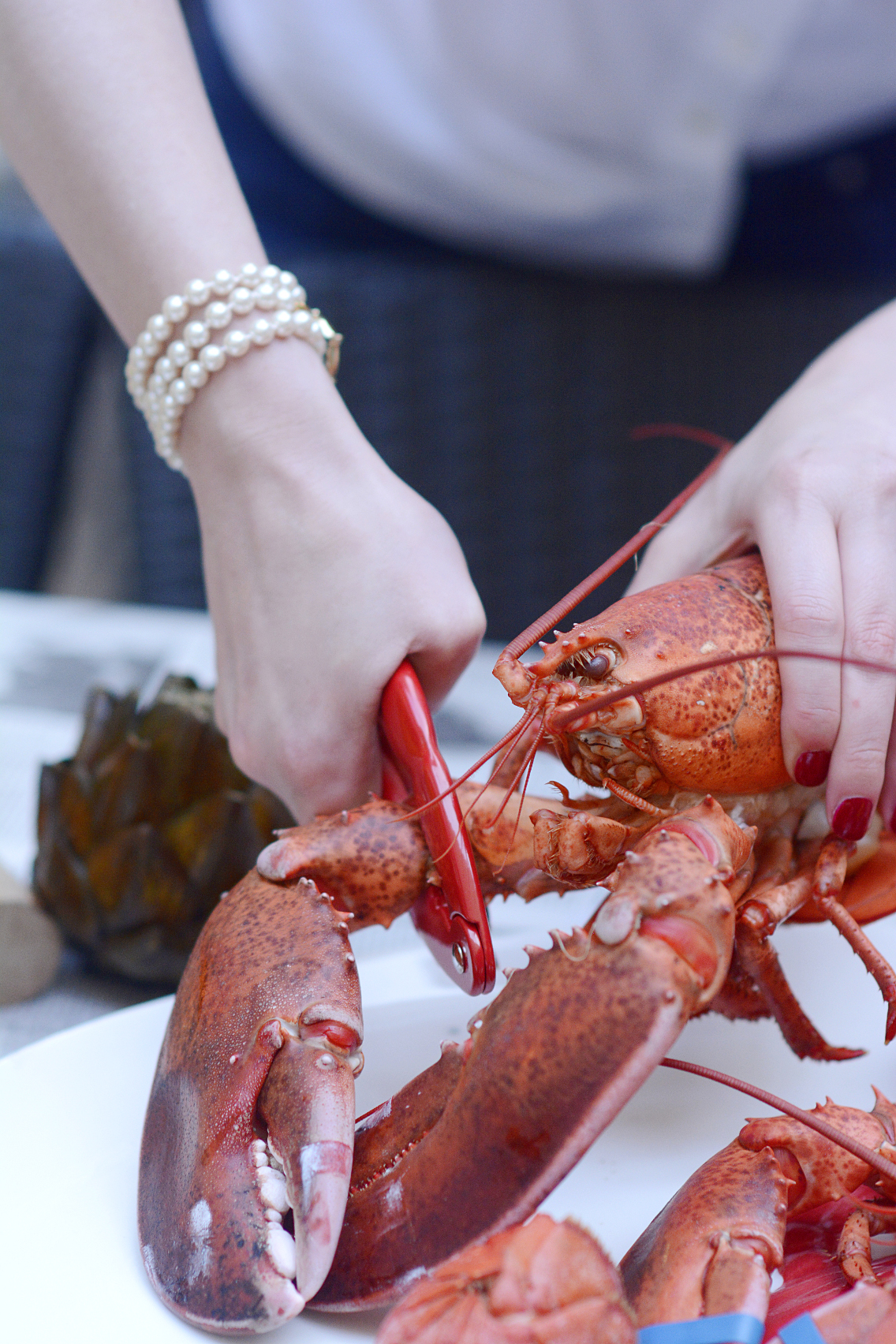 Katharine's delicious Lobster Boil Feast!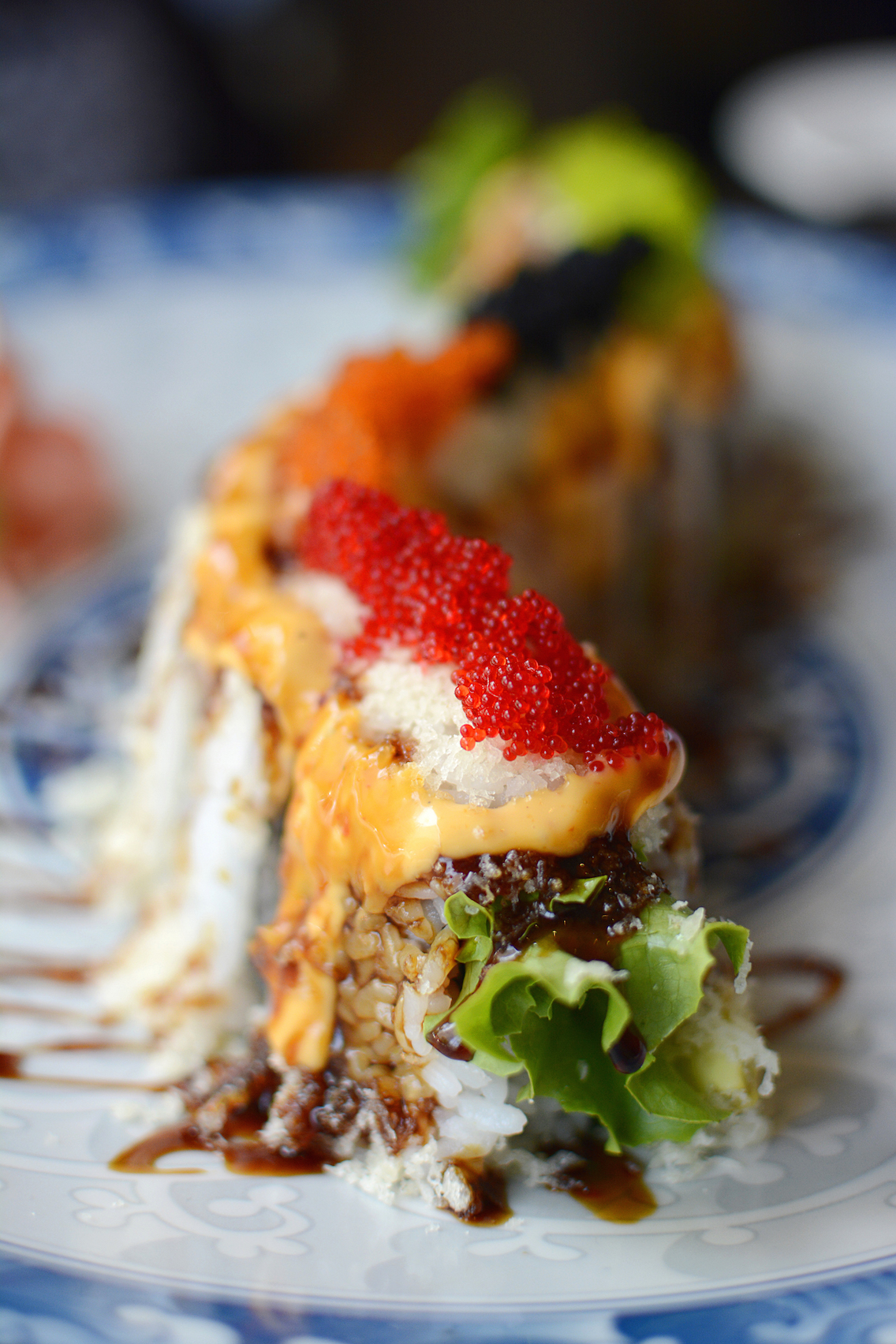 Koi's stunning Lobster Maki Roll — the four colors of tobiko make it one of the most stunning rolls I've ever had.

Seared Octopus with sunshine sauce at Pierrot Gourmet — so savory and colorful at the same time!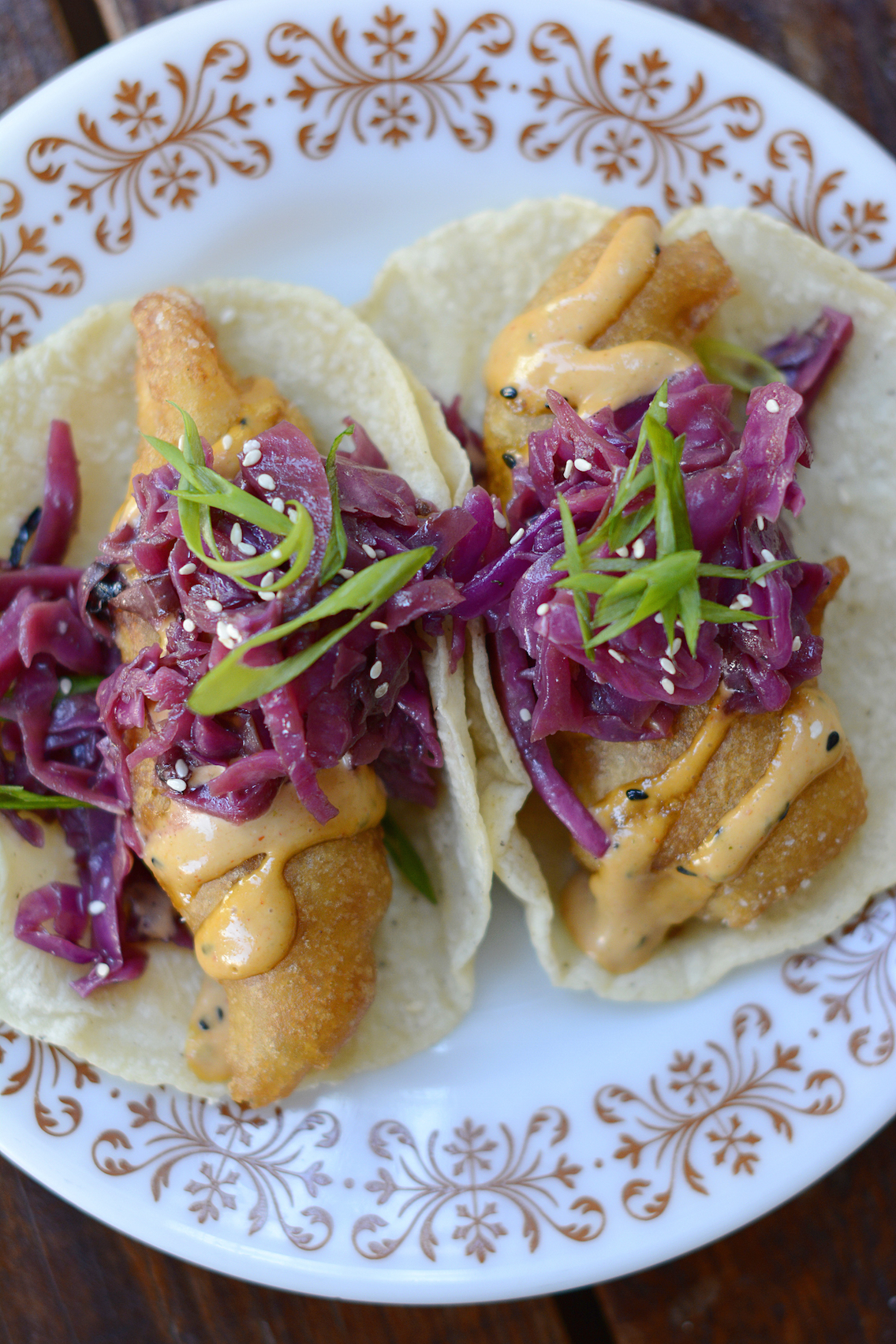 Last year it was their Habanero popcorn, this year it's Antique Taco's killer fish tacos — my absolute favorite in all of Chicago!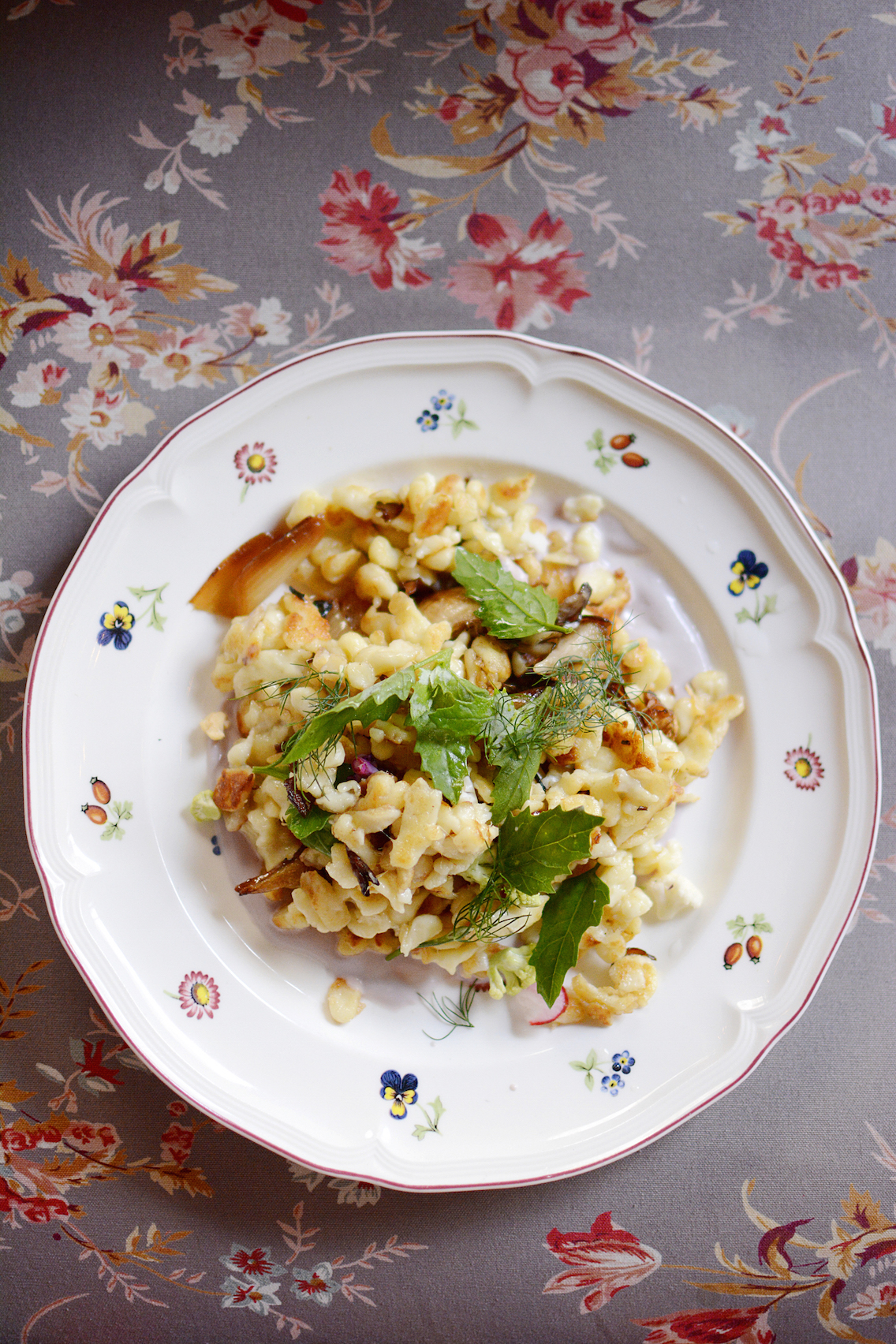 Spatzle at Bohemian House — I'd put everything on their menu on this list but if I have to pick a favorite, it'd be this simple vegetarian comfort dish.

West Coat Oysters at Chop — SLURP!
Salmon and Crispy Rice Sushi from the Pump Room — easily my favorite appetizer of the year thanks to the unique, roasty crunch of the rice and the melt-in-your-mouth texture of the salmon.

Nico Osteria's Orecchiette — speaking of favorite dishes, this is, hands down, my favorite pasta dish in Chicago! I have it at least once a month…
Cochon Volant's Super Greens Benedict — like avocado toast, crispy fried artichoke, and your typical benedict all met, married, and created a newer breakfast classic bound to ruin you for all others…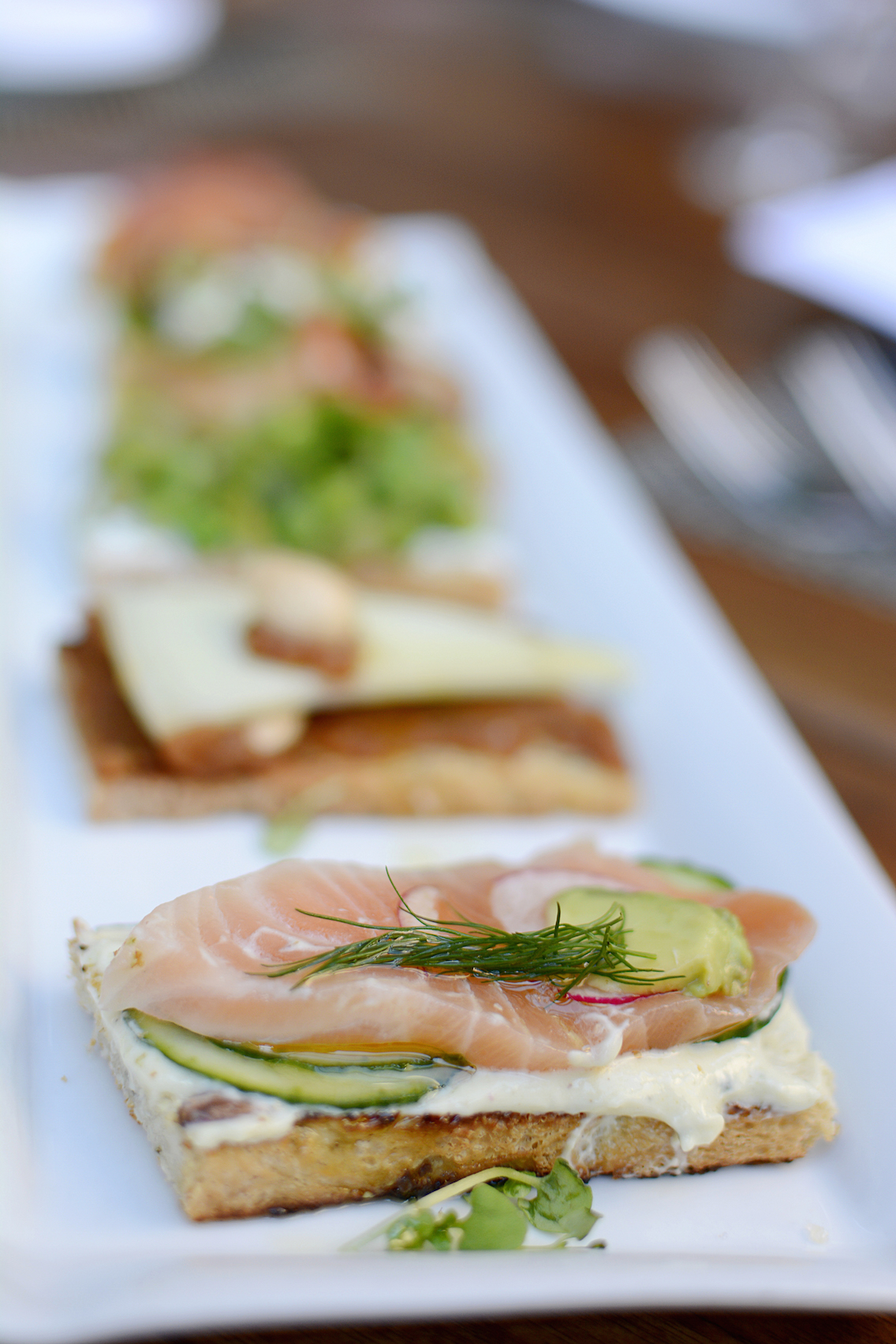 Any and all of the crostini at Fig & Olive — the perfect, bright and flavorful happy hour nibbles!

The burrata appetizer at the WCFDA x A Peach Treaty brunch this summer — I mean, just LOOK at it!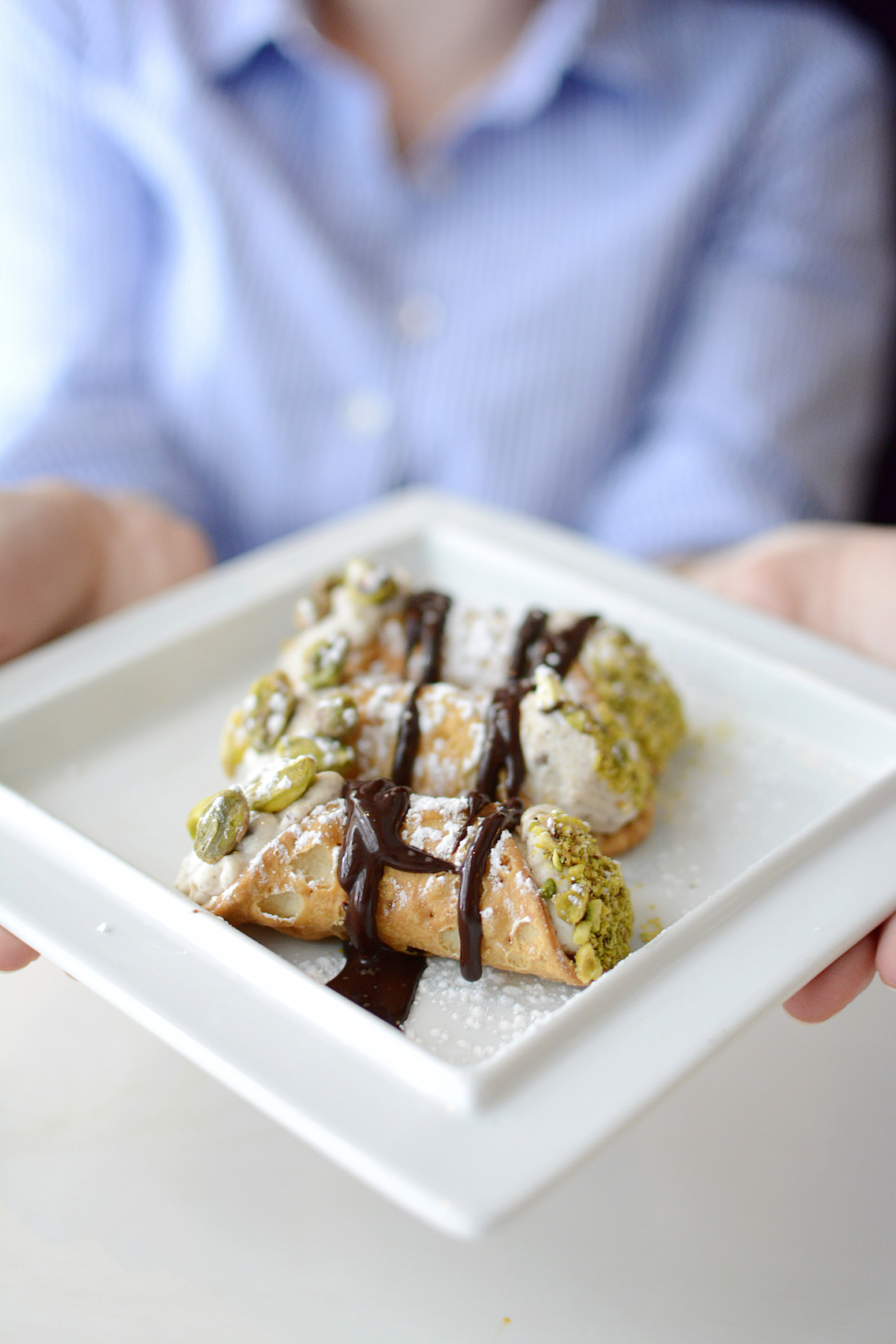 Perfect miniature cannoli from Filini — FAR easier to eat than the traditional version and yet so much more flavorful!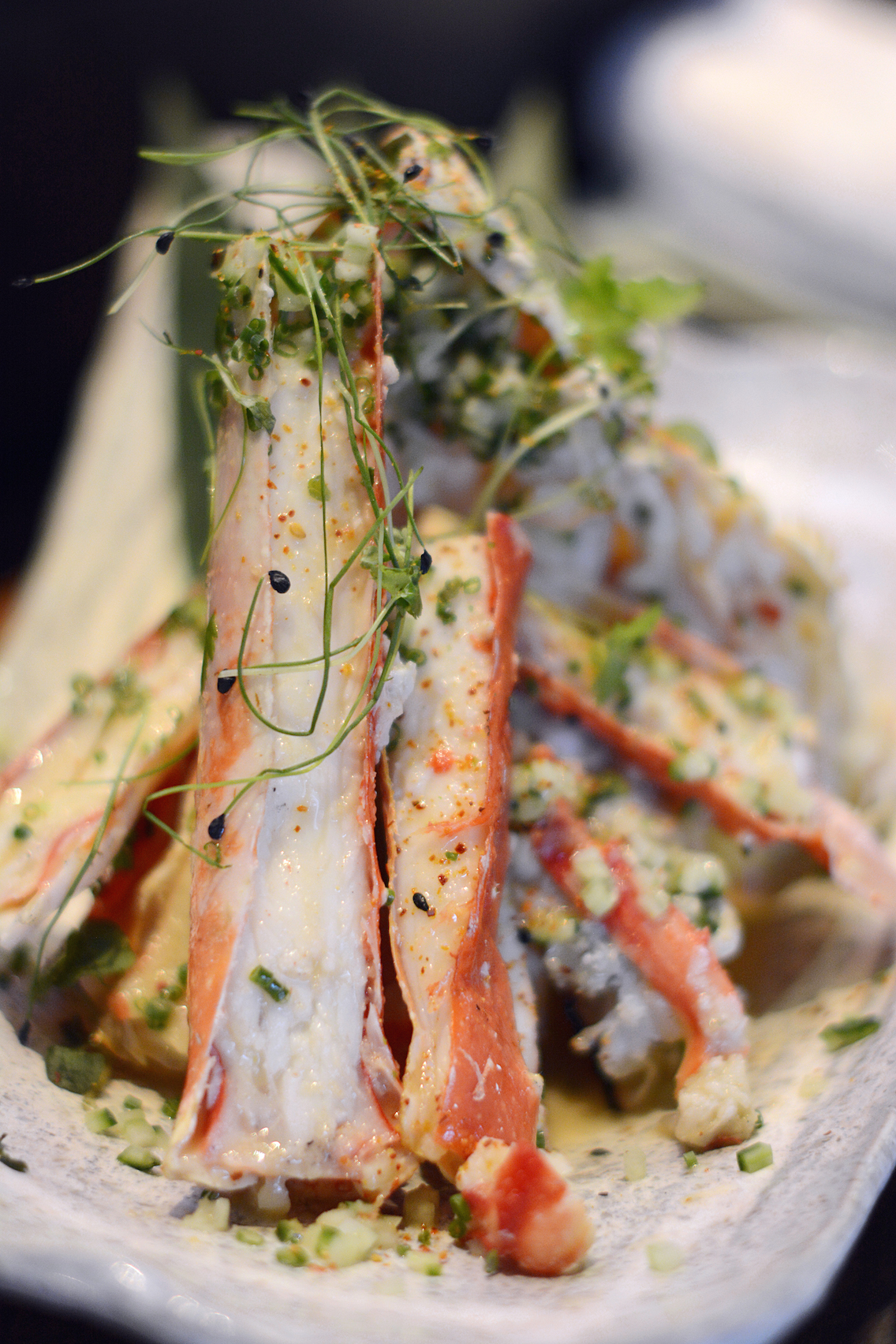 Roka Akor's famous Roasted King Crab with Chili Lime Butter and Fresh Cucumber — so different, so DAMN delicious.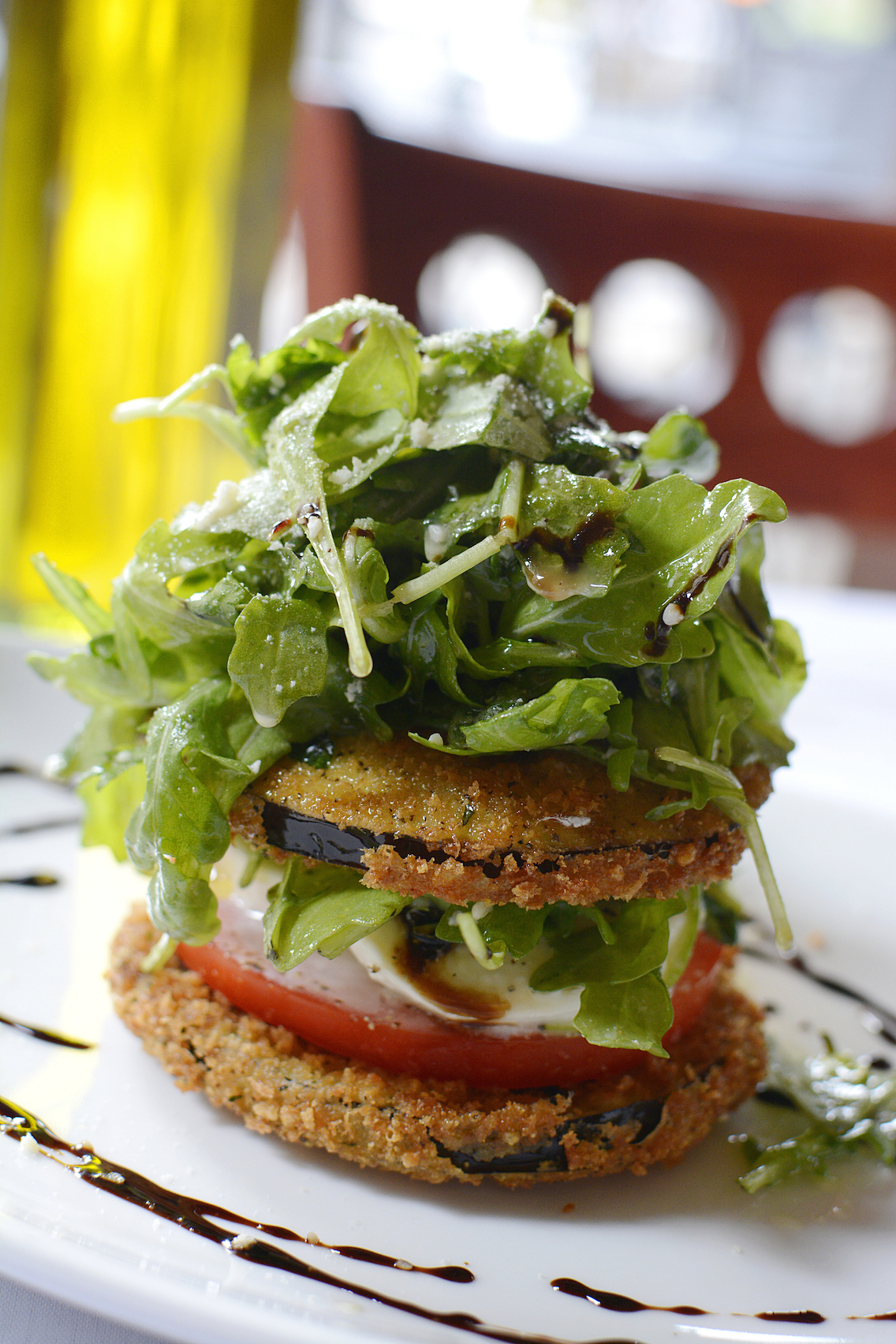 Viaggio's Eggplant Stack — another unique dish you won't find anywhere else and delicious enough to even convert an eggplant-hater like me!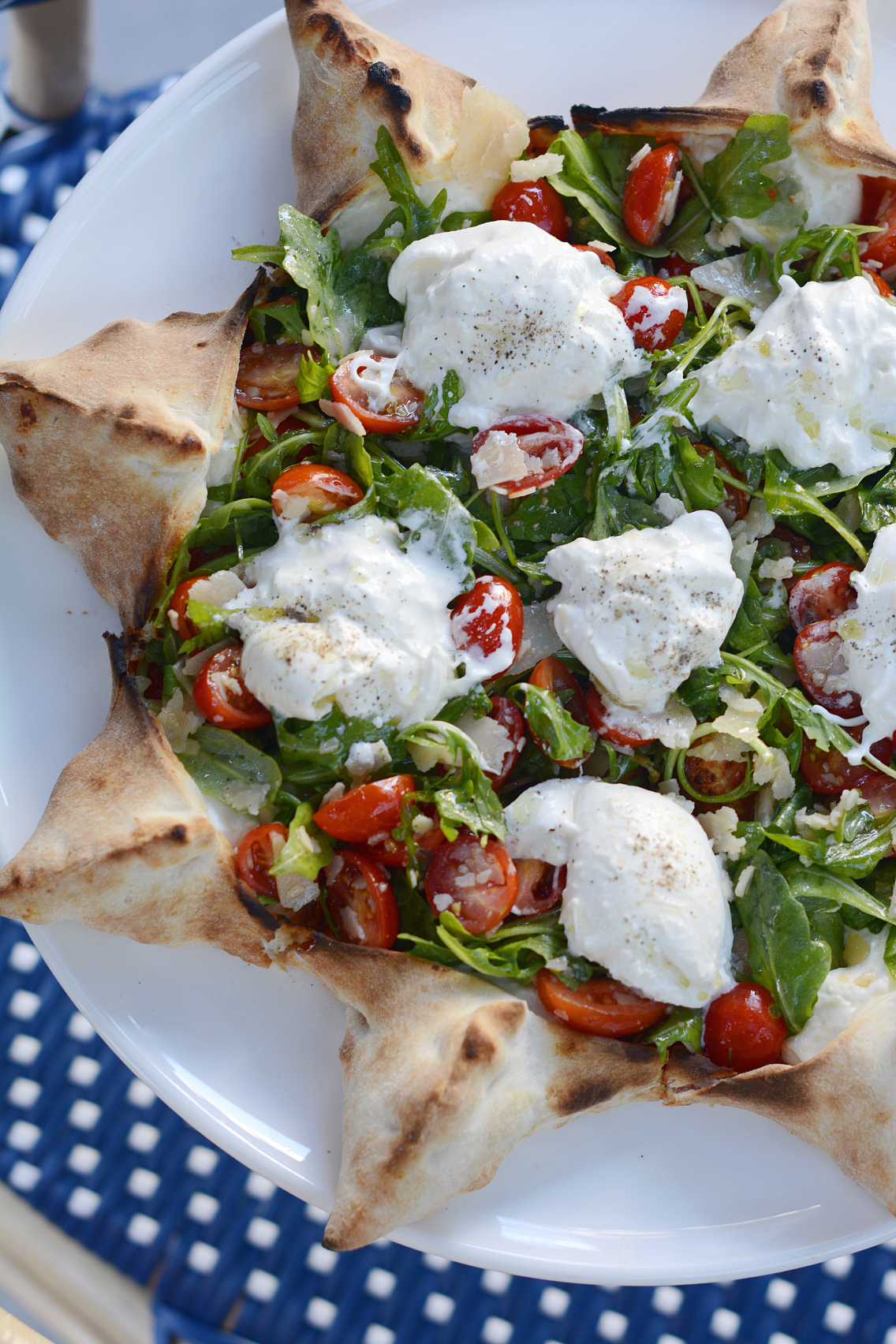 Dolce's Primo Amore Pizza — it'll ruin you for round pizzas everywhere.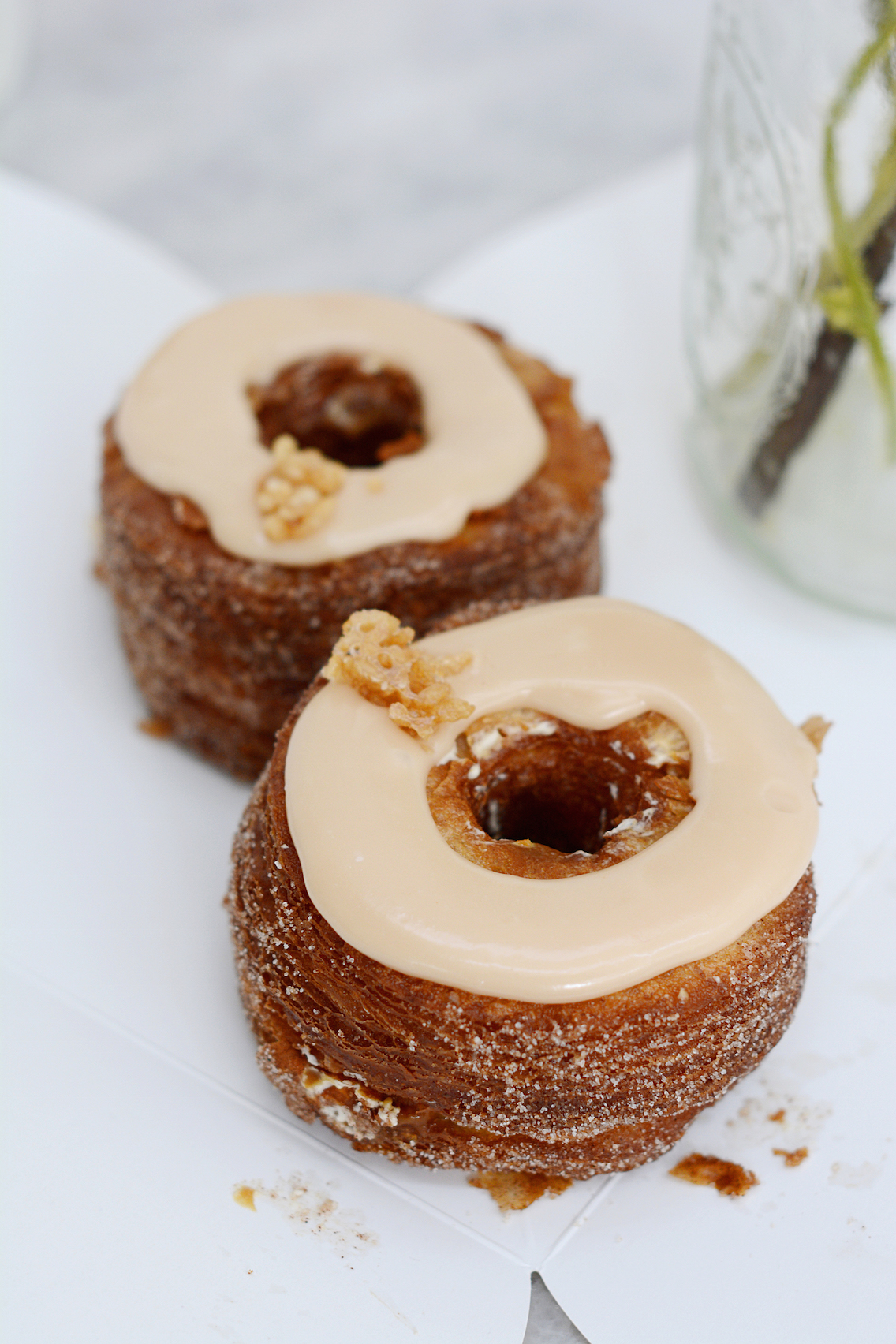 My first trip to NYC in 10 years HAD to include these legendary cronuts from Dominique Ansel — totally worth the hour-long wait in 30-degree weather.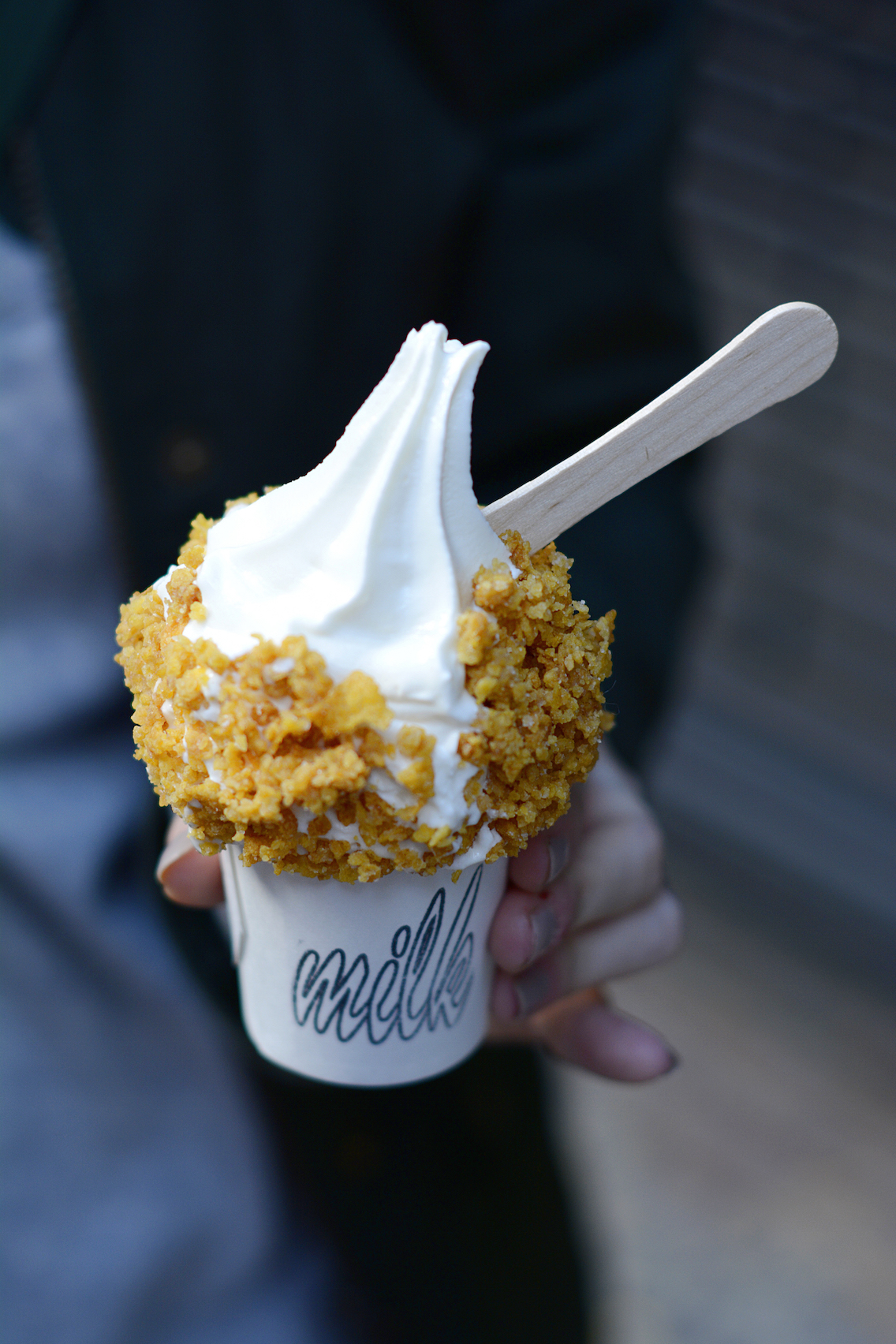 Milk Bar's Cereal Milk Soft Serve with Cornflakes — another NYC classic but WITHOUT the wait!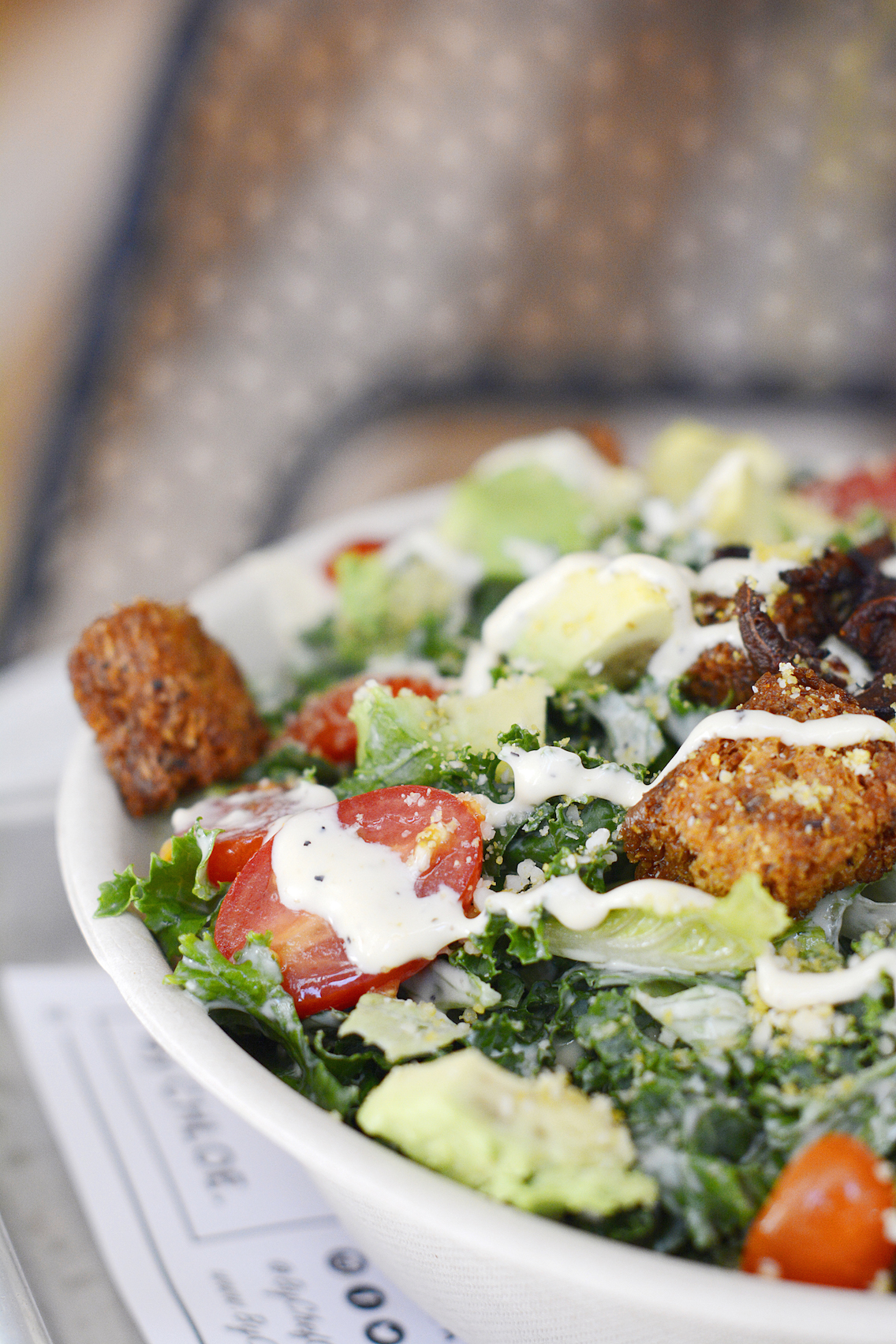 by Chloe's Caesar Salad — this trendy NYC vegan hot spot will convert even the most devout meat-lovers with its positively scrumptious selection but it's this classic caesar that has me desperately wishing for a by Chloe in Chicago…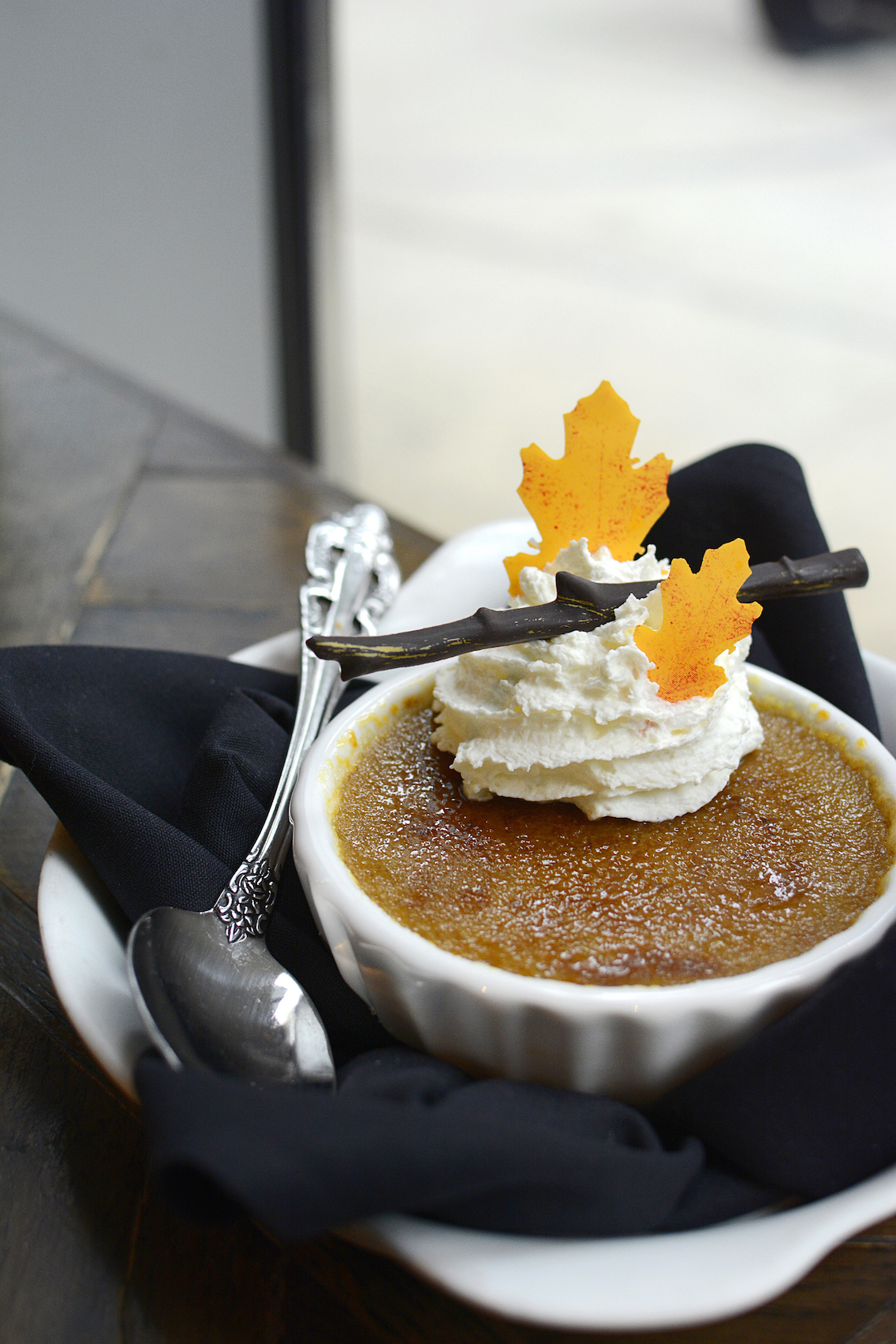 Each and every dish on Siena Tavern's fall menu….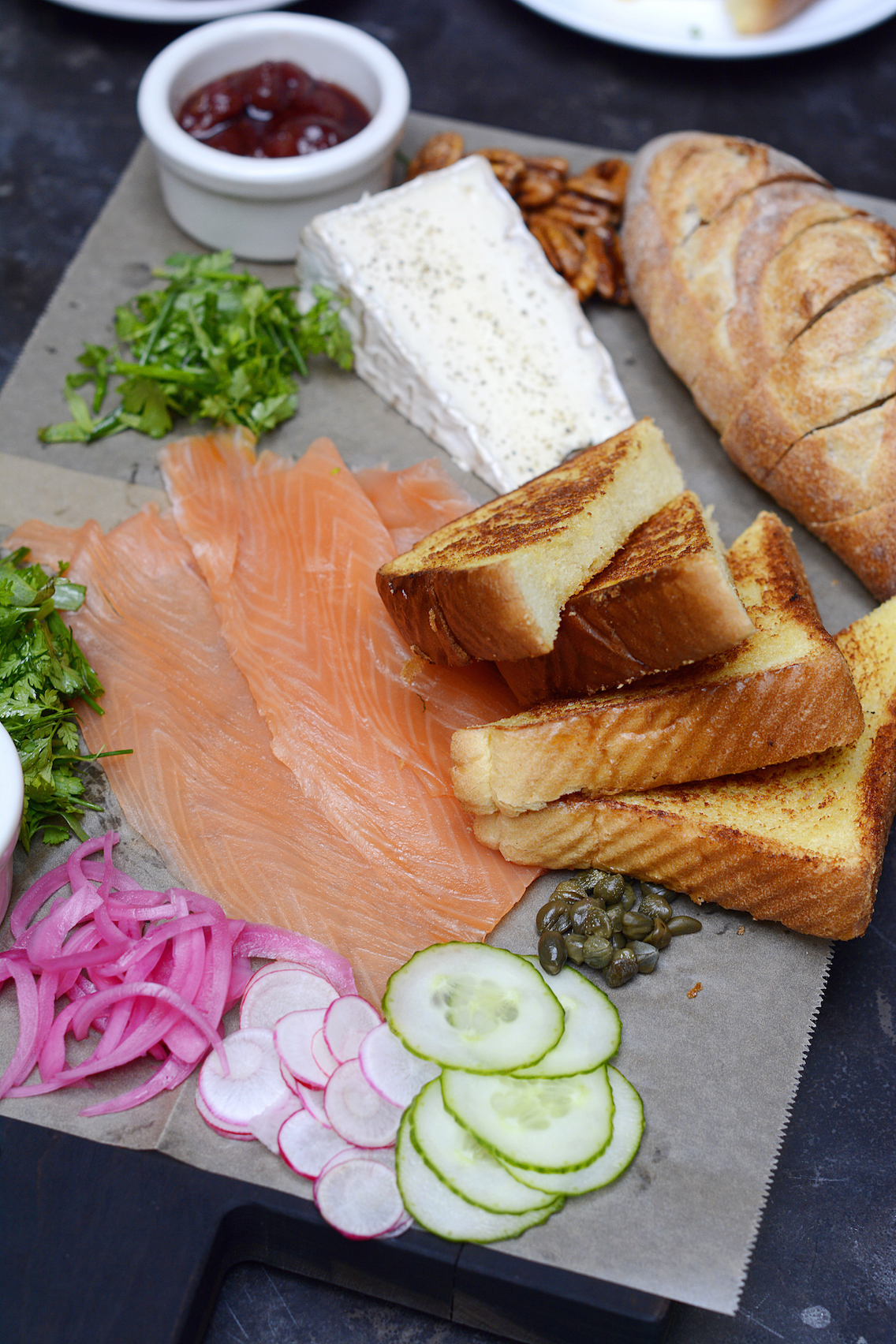 AND everything on the menu at the new Restoration Hardware spot, the 3 Arts Café. Especially their smoked salmon plate and their incredible scrambled eggs.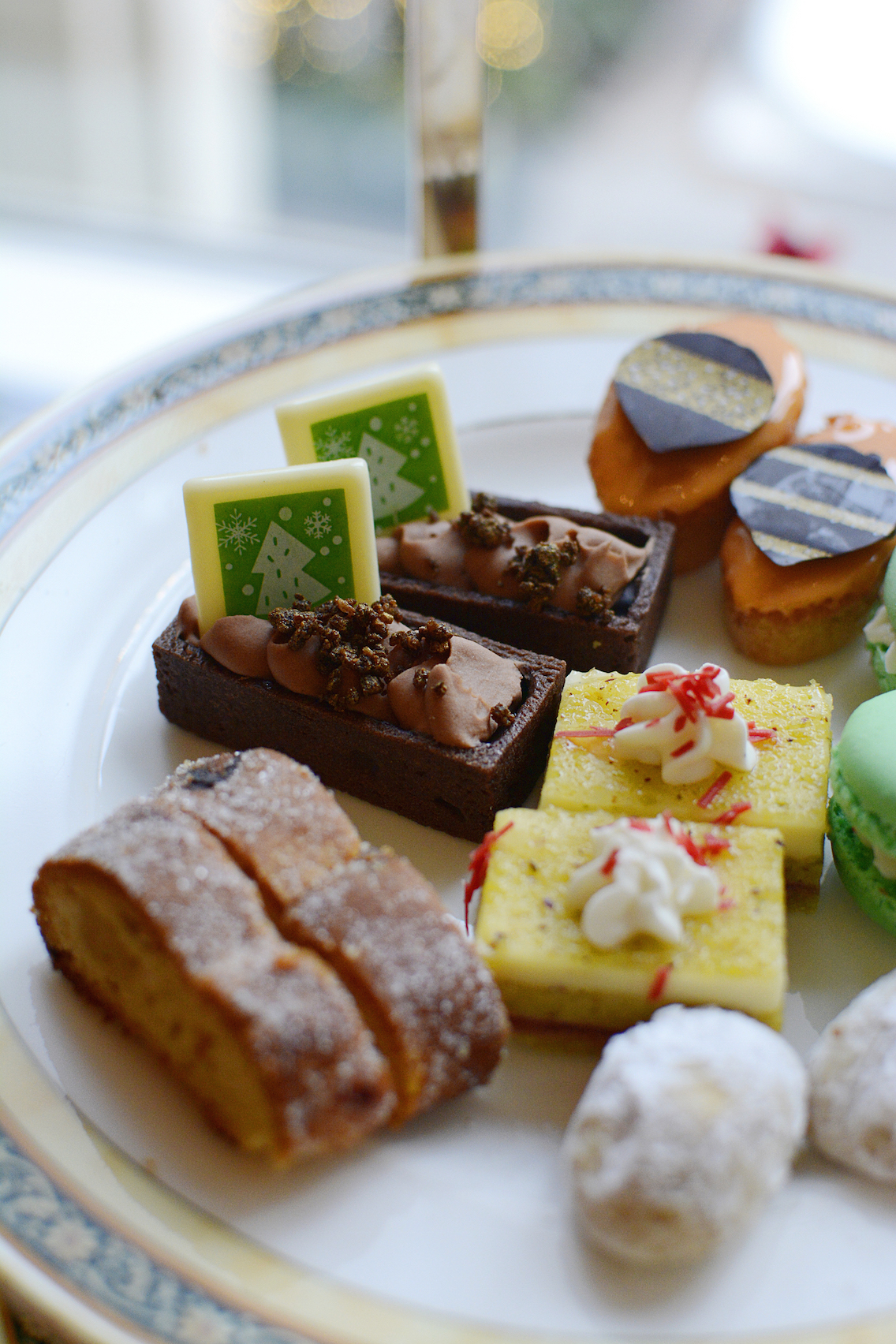 And FINALLY all of the deliciously festive nibbles at the Peninsula's Holiday Afternoon Tea!

Now tell me — what were the best things you ate in 2015??