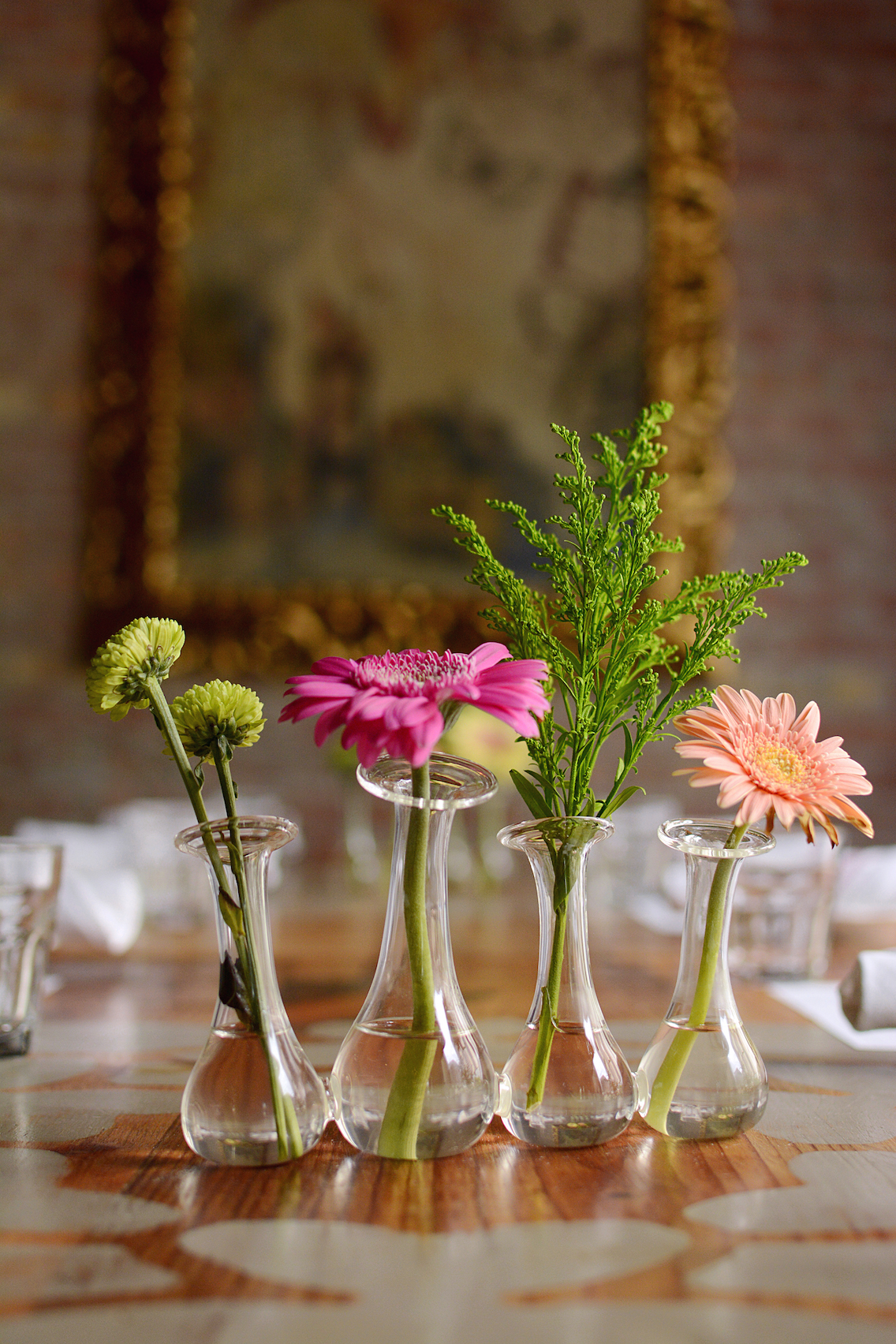 I often say Europe has my heart.
It's not that I don't love living in Chicago — it's home and always will be. It's where I was born. It's where I've lived most of my life. But, being the history-buff I am and a photographer too, I never feel more alive than I do when I'm wandering through some ancient cobblestone street in Europe. The wafting scent of freshly baked croissants doesn't hurt either…
So finding a little slice of Europe right in my home town is the sort of surprise I've long dreamt of.
Bohemian House, affectionately nicknamed Boho, is an Eastern European haven in River North serving up some incredibly authentic fare with a uniquely American flair.
And any spot that serves 32,000 pierogis in their first year is bound to win over my Polish heart.
So let's get eating!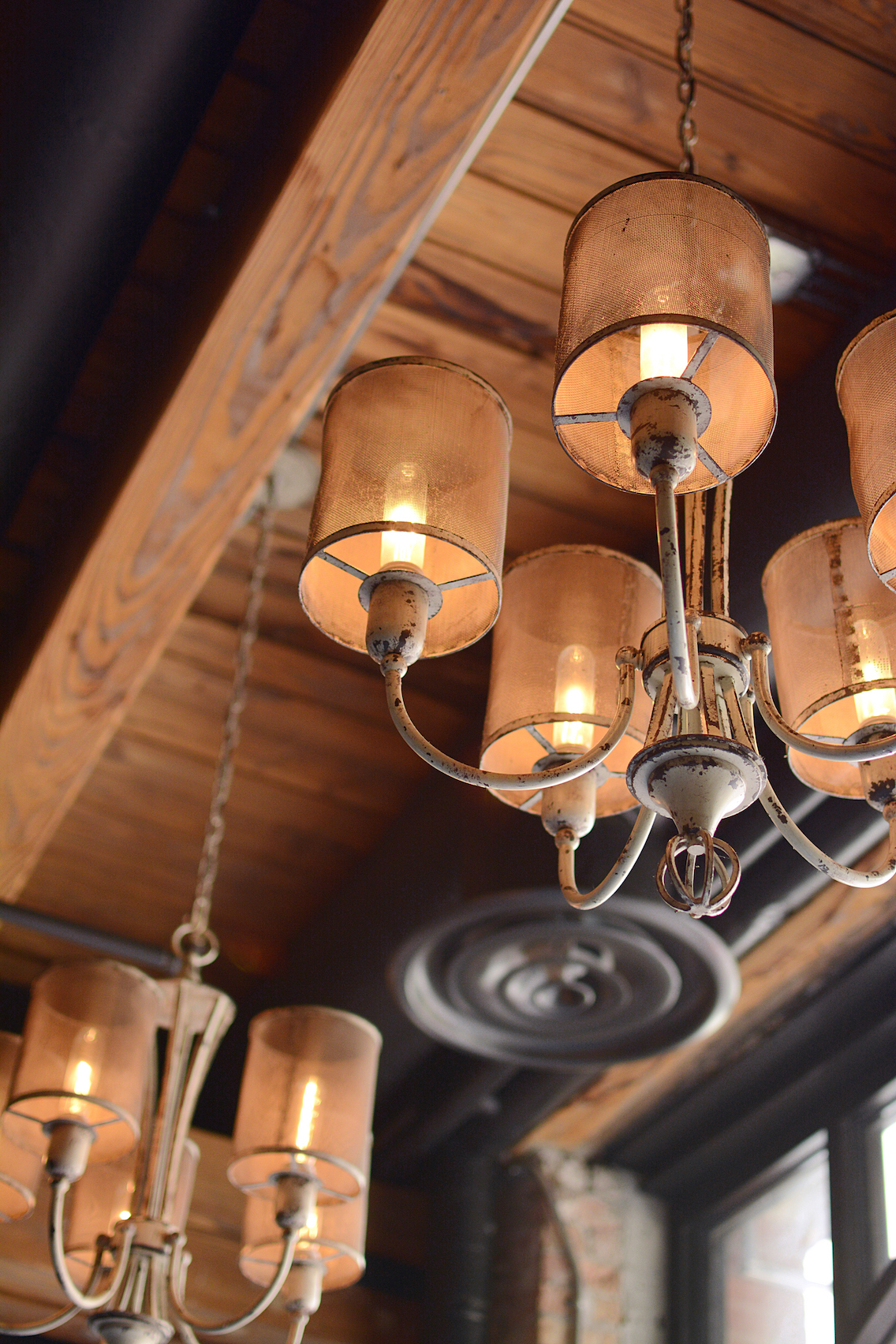 Barely a year old, the space itself feels hundreds of years old. The furnishings are rich, detailed and carefully curated.
It's the type of spot you never want to leave. If they'd let me live there, I would!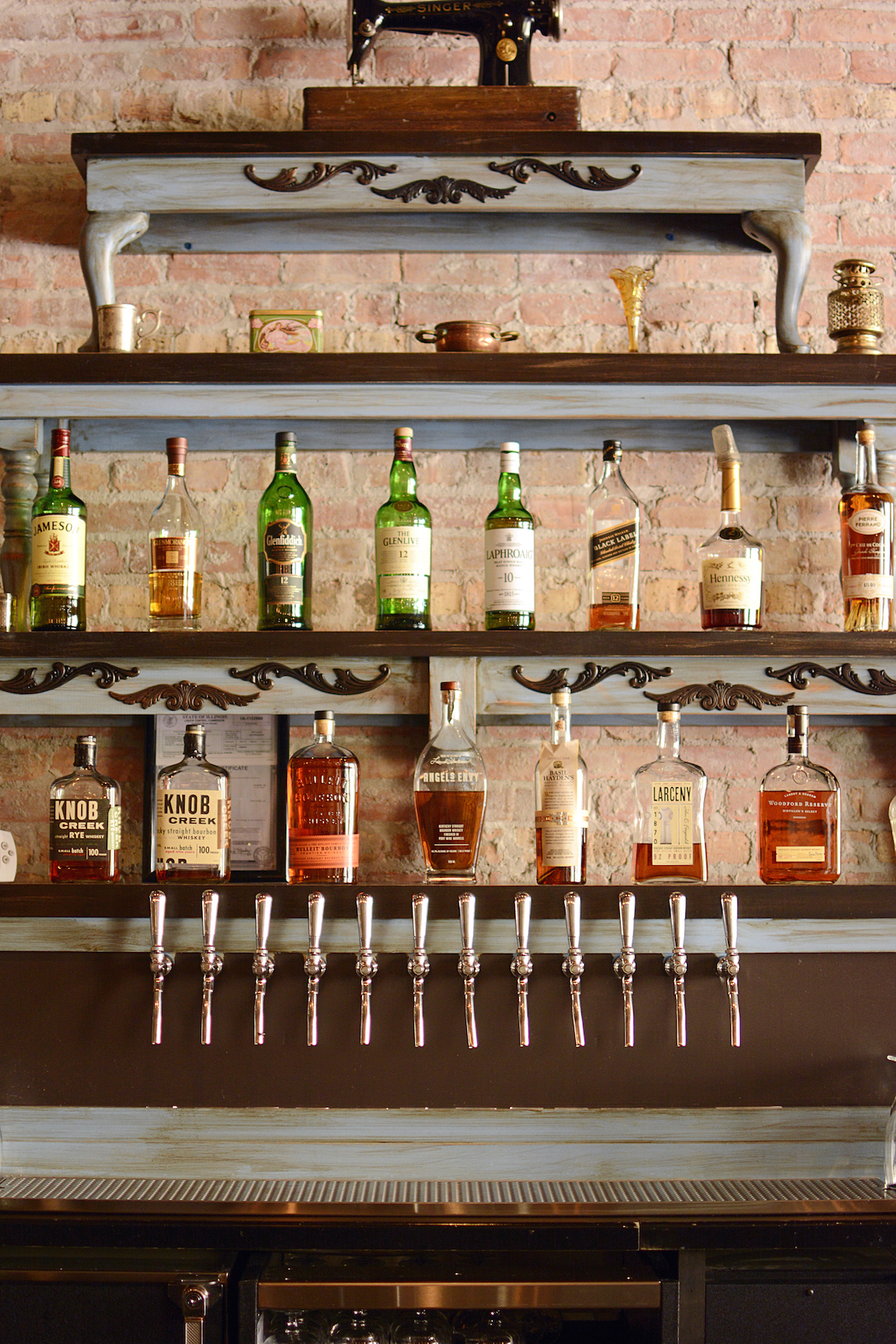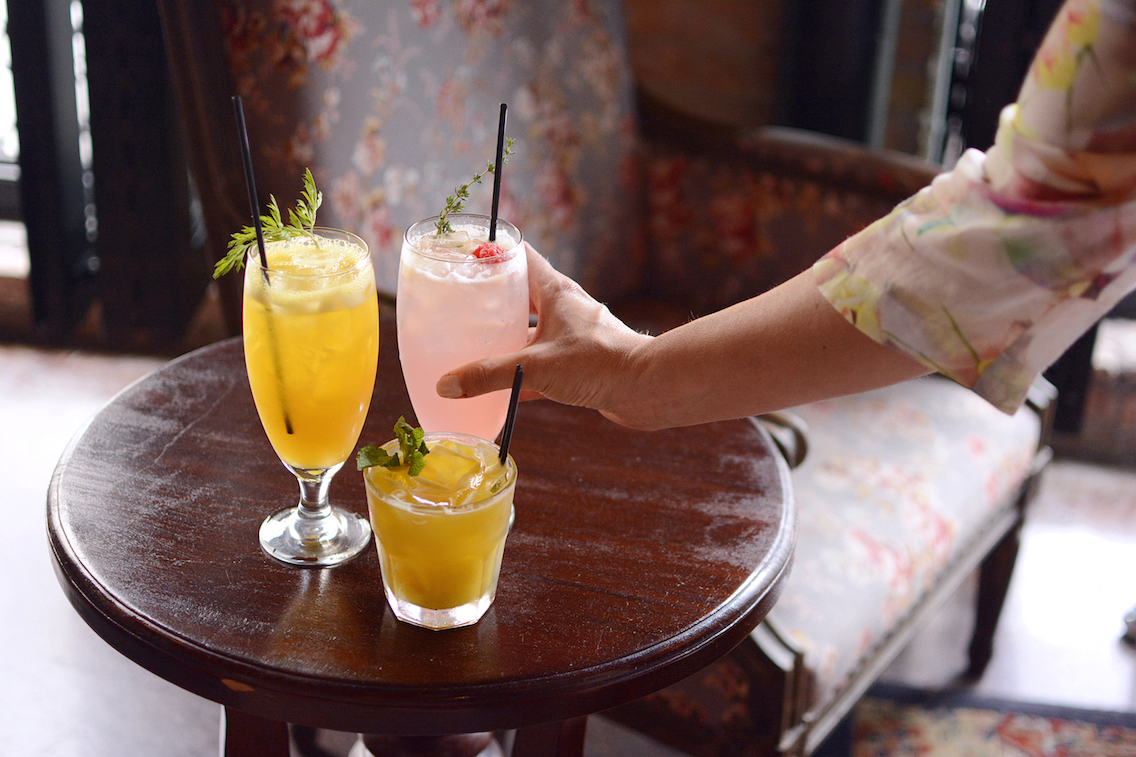 I joined Anna, Rachel, and Brooke for the media launch of Boho's new lunch service.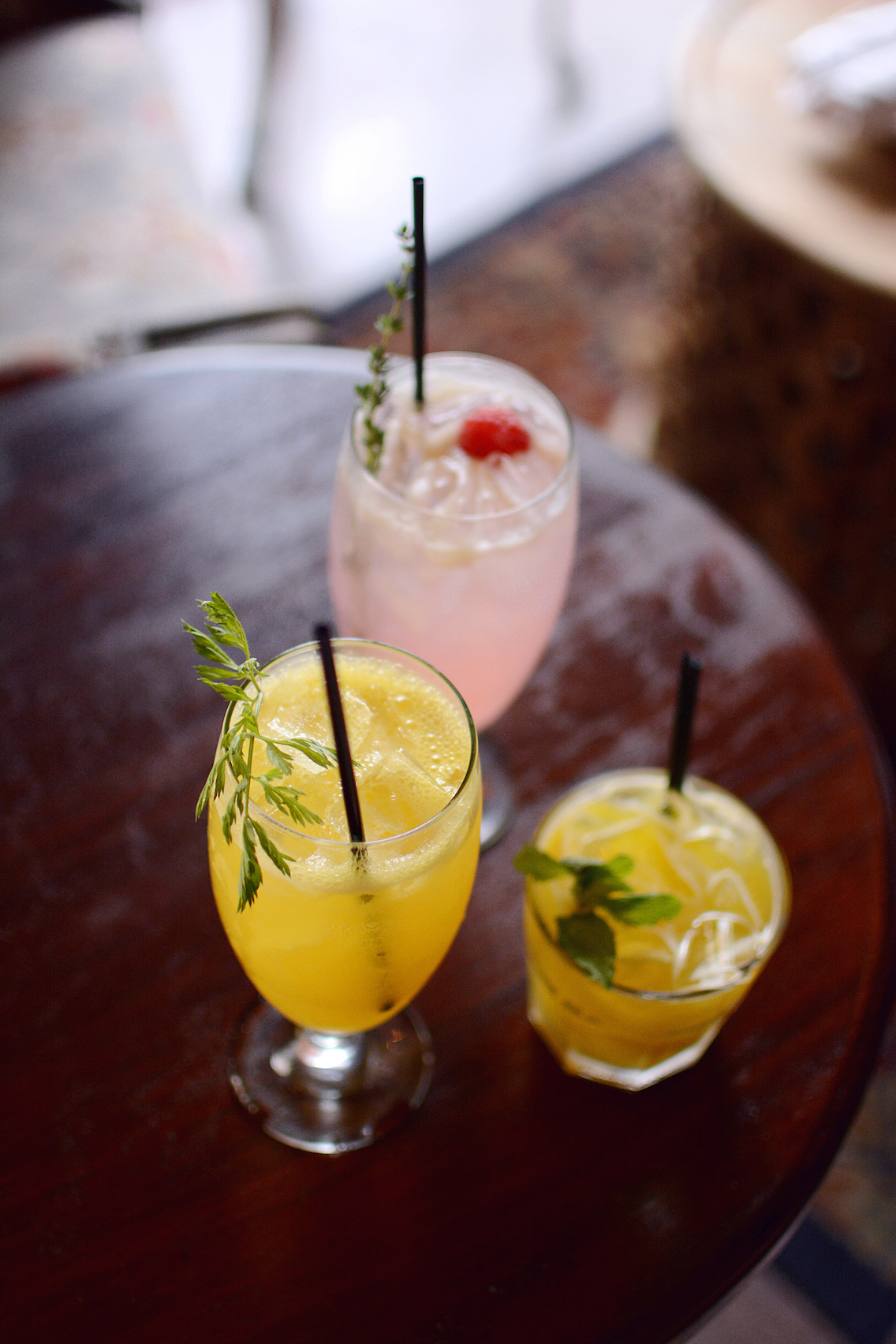 Naturally we started with a colorful array of libations.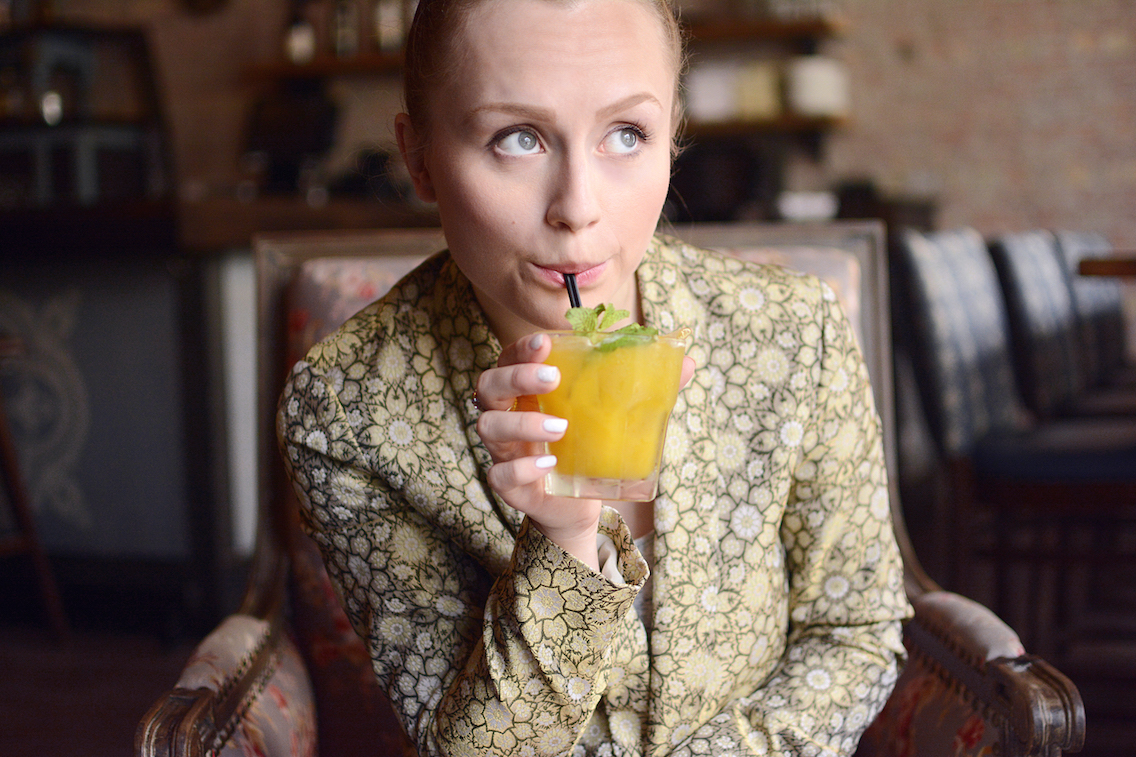 *SLURP*, outfit details here.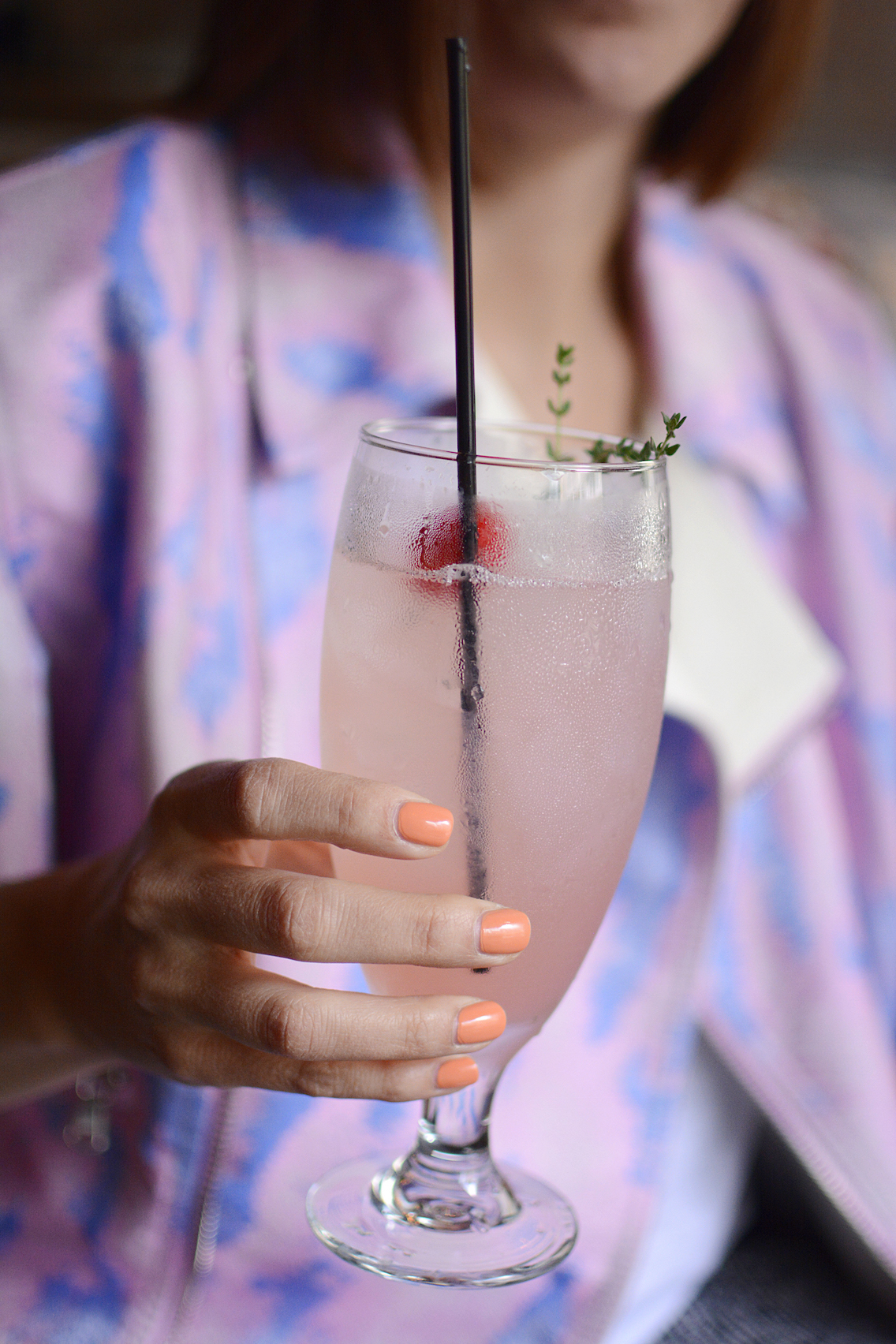 Including this lovely little number…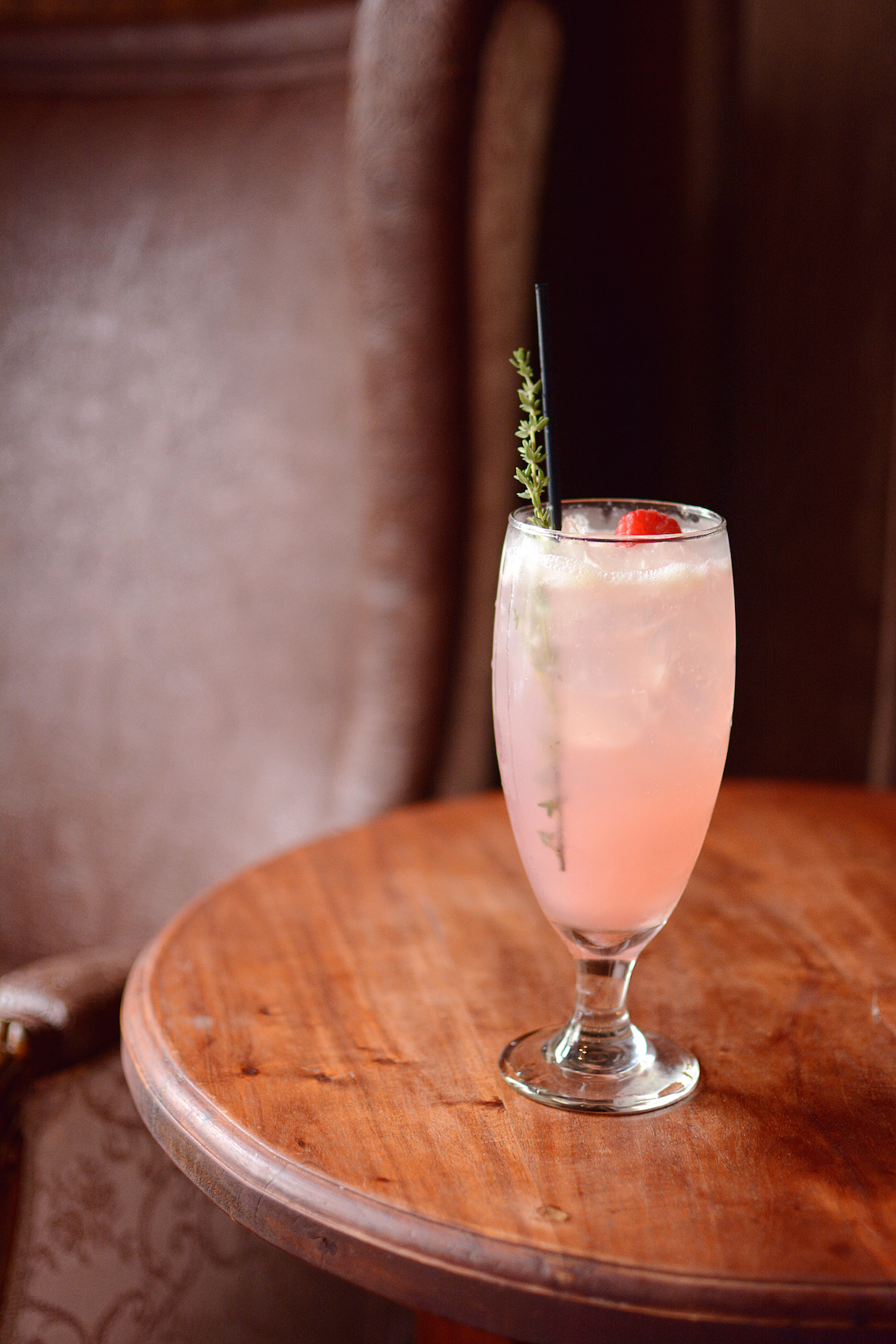 dubbed the Raspberry Thyme Soda. Gorgeous, delicious and an excellent choice for lunch since it feels as decadent and special as a cocktail but is completely booze-free.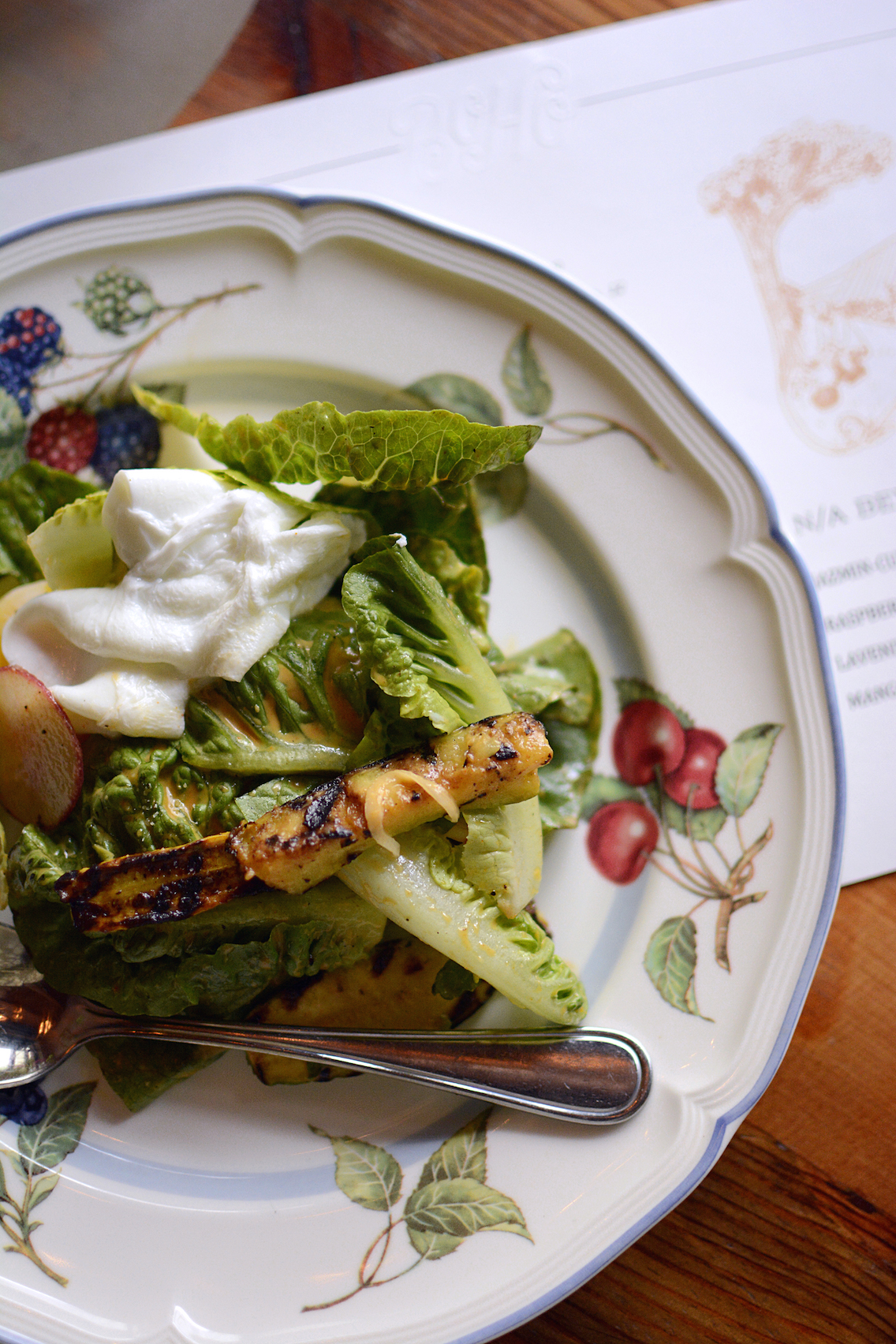 Our meal began with some delicious starters, including this Grilled Squash Salad: gem lettuce, garlic vinaigrette, crispy chicken skin, and poached egg.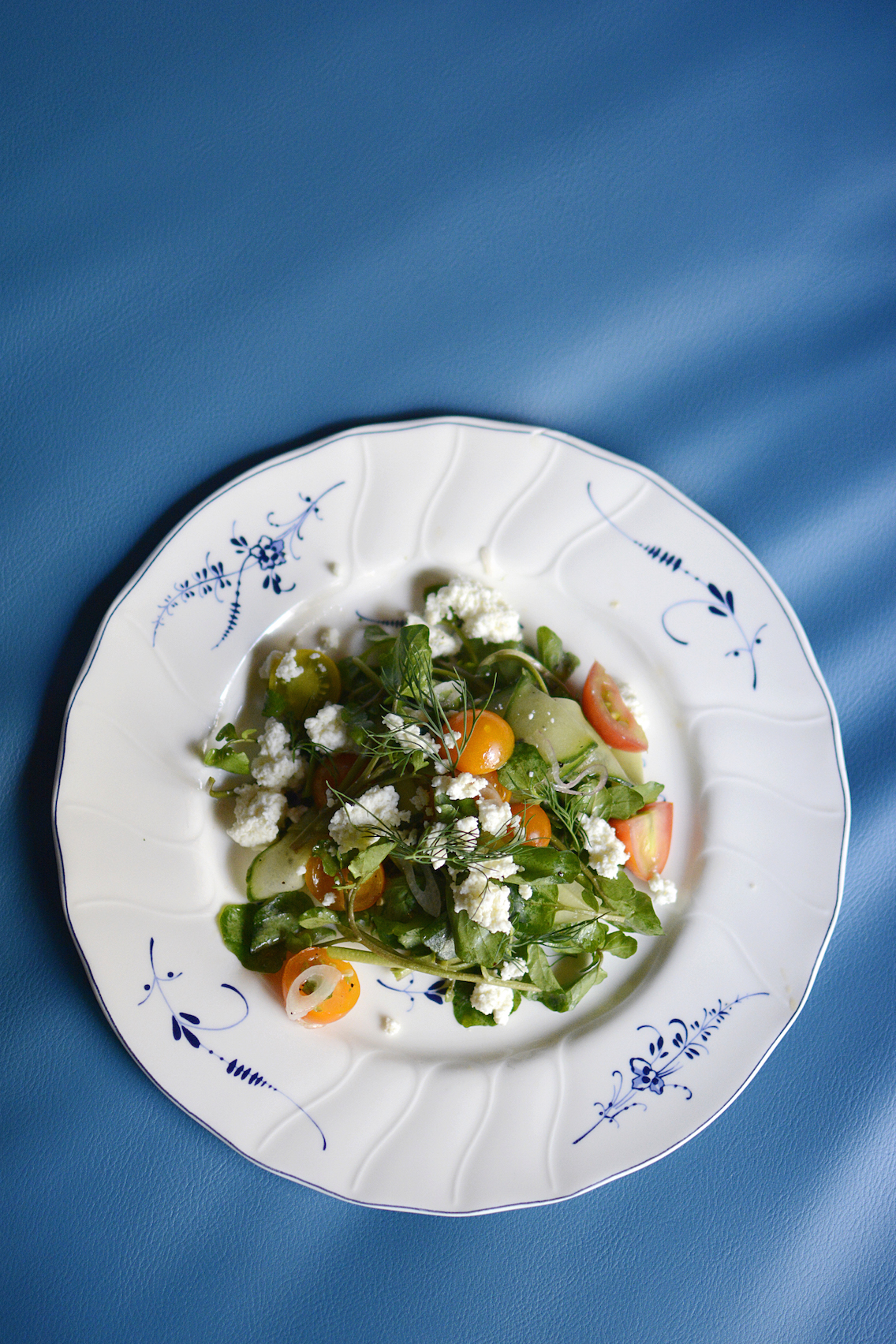 As well as this fresh Tomato Salad: cucumbers, sweet onions, red wine vinegar, farmer's cheese, and dill.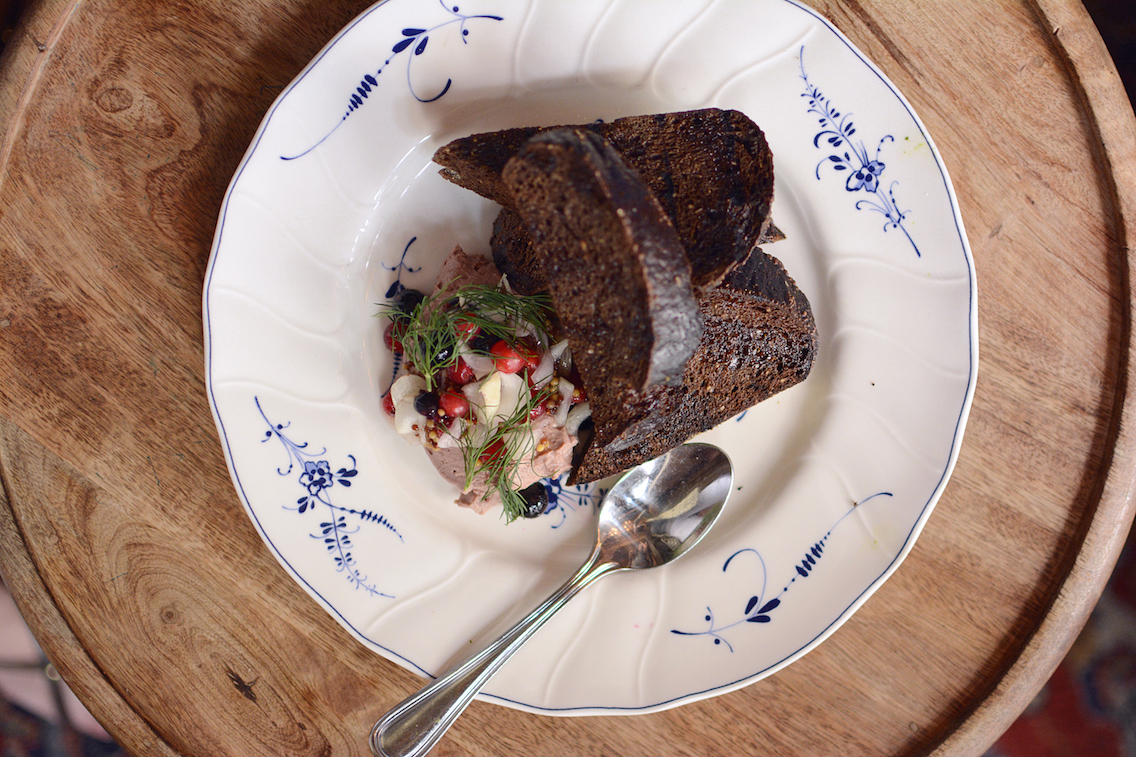 And Rachel's personal favorite…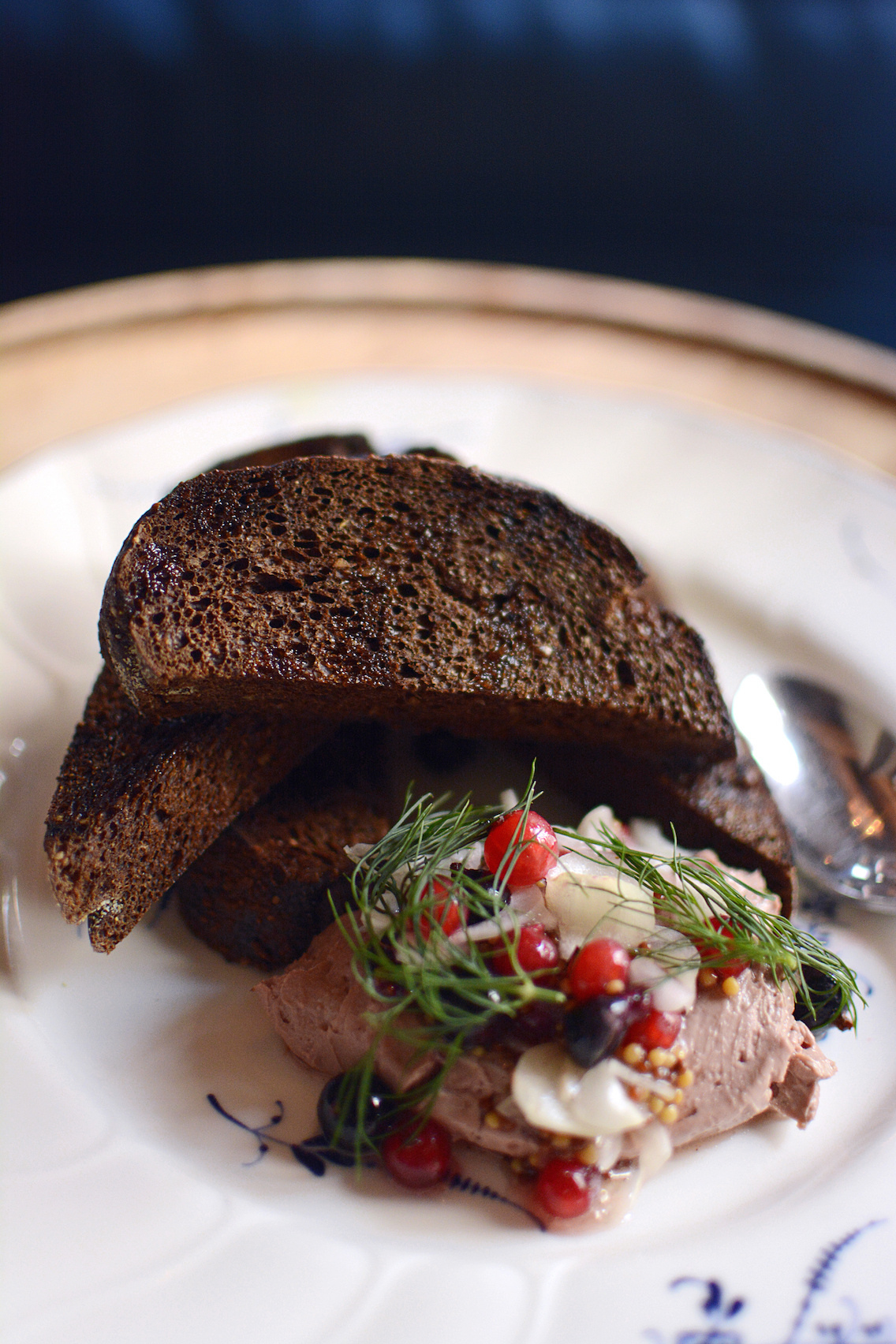 Chicken Liver Pate: currant jam, sweet onion, house mustard, and pumpernickel toast!
Everything was superbly executed but the fresh dill in the tomato salad had me swooning — I'm a sucker for dill salads and Boho's is perfectly executed in a way that's traditional but still innovative too. A must try!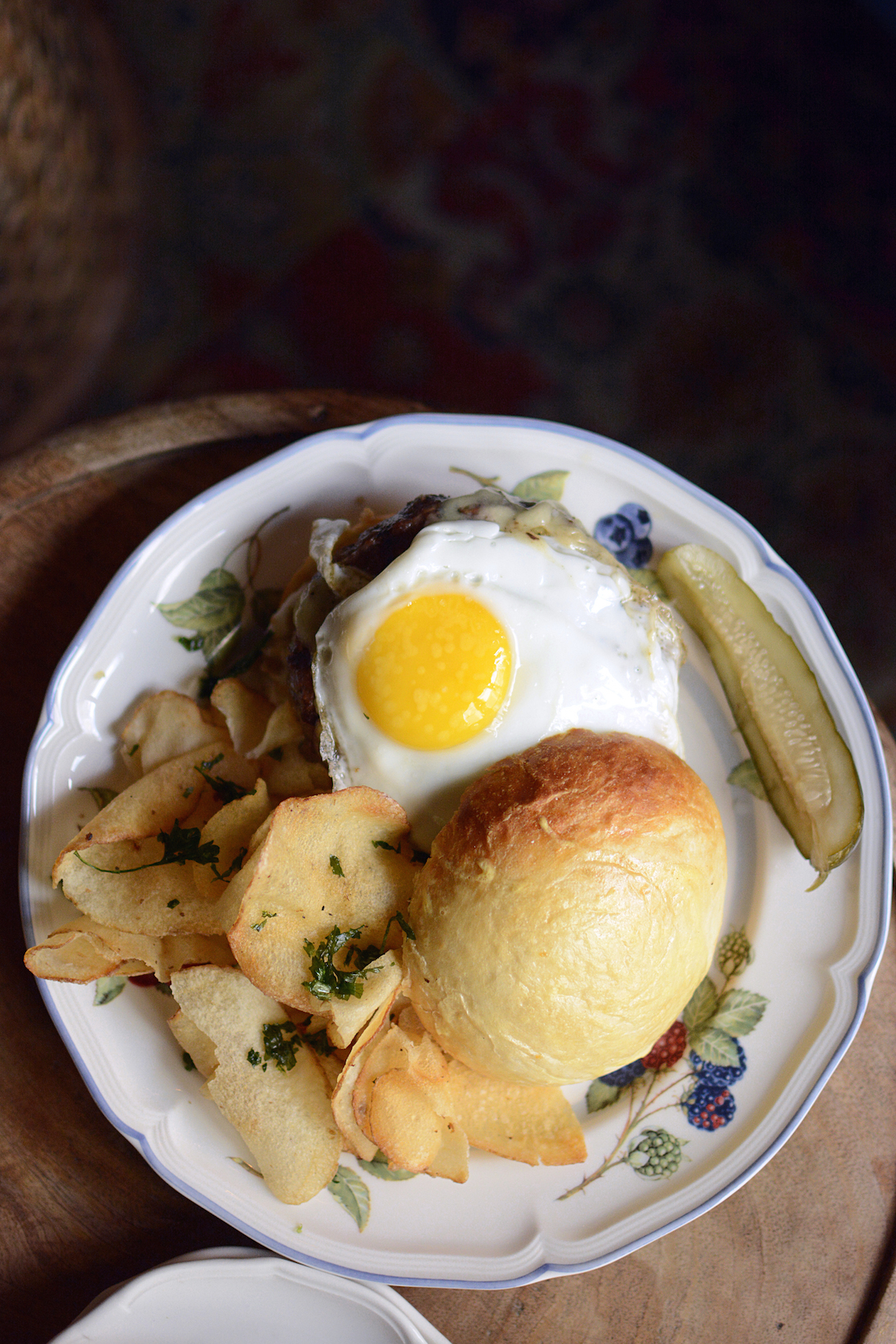 Next came our entrées! Brooke ordered this sexy BOHO Burger: house-made potato bun, emmantaler cheese, sauerkraut, fried egg, horseradish cream with salt & vinegar chips.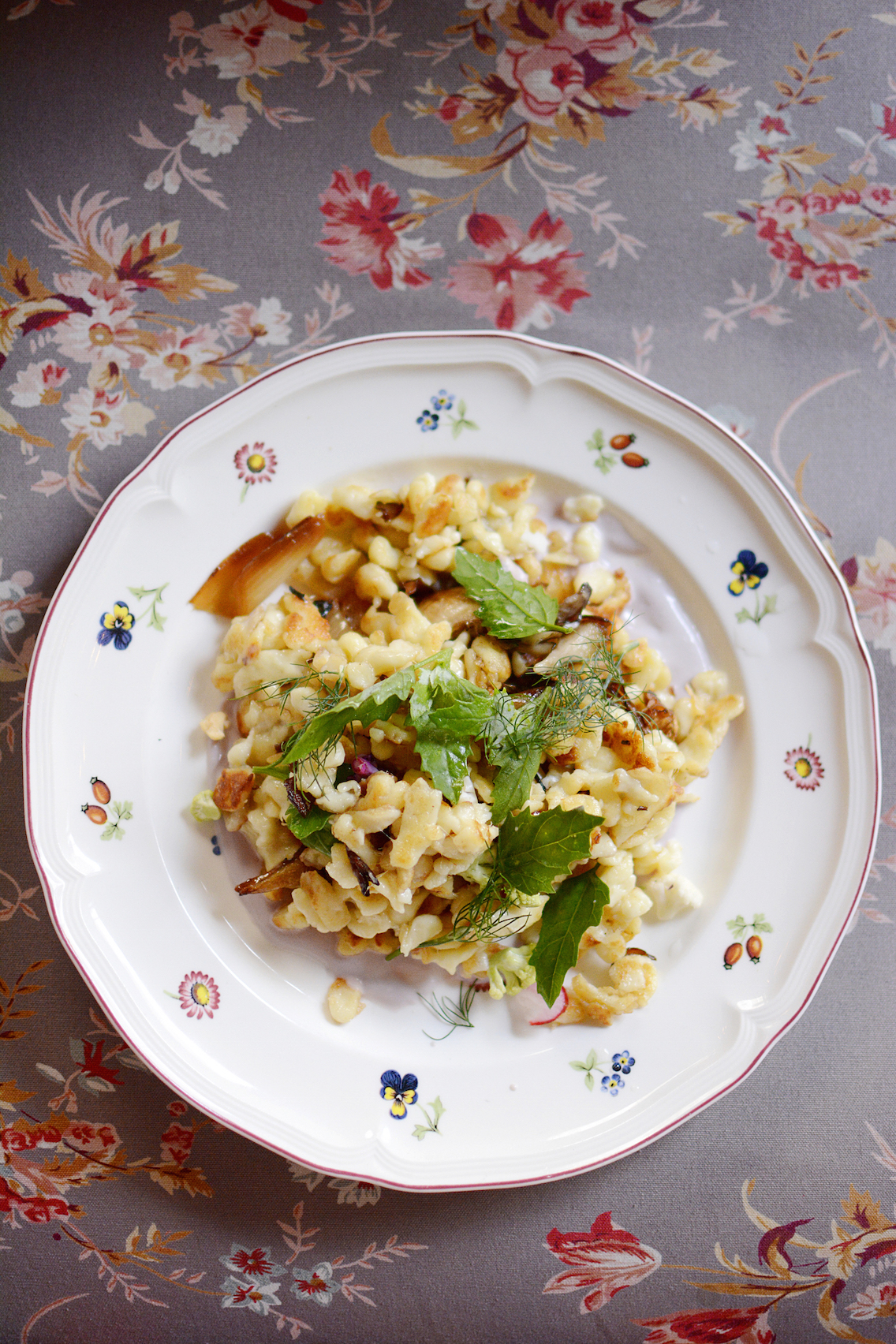 While I opted for this simple, vegetarian Spatzle. Delicious mushrooms, caramelized onions, emmentaler cheese, and cauliflower all made for the most comforting and cozy spatzle I've ever had in a restaurant.
We ran into fellow foodie friend Kat while at lunch and had fun setting up some shots of all of our dishes together!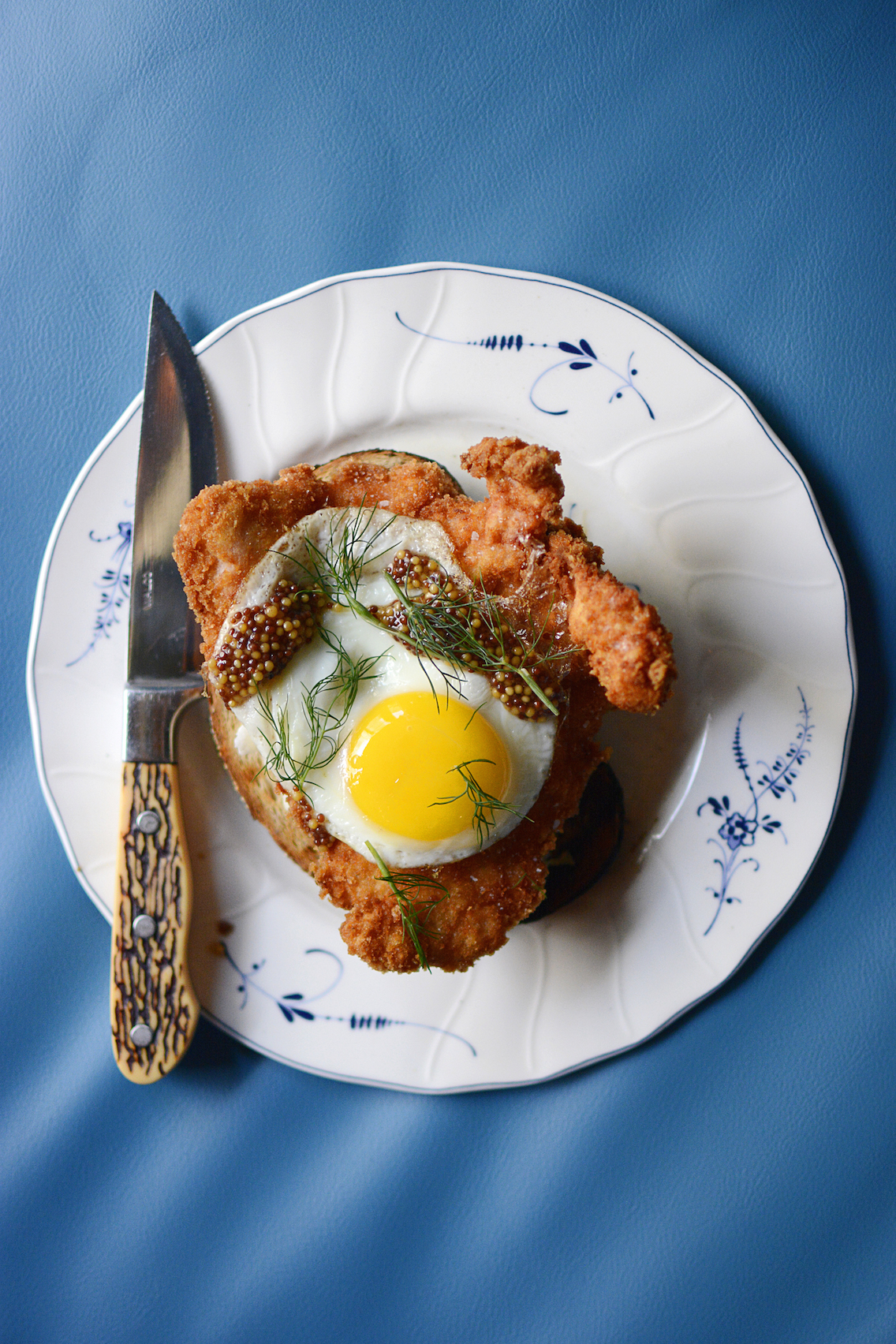 This gorgeous dish is…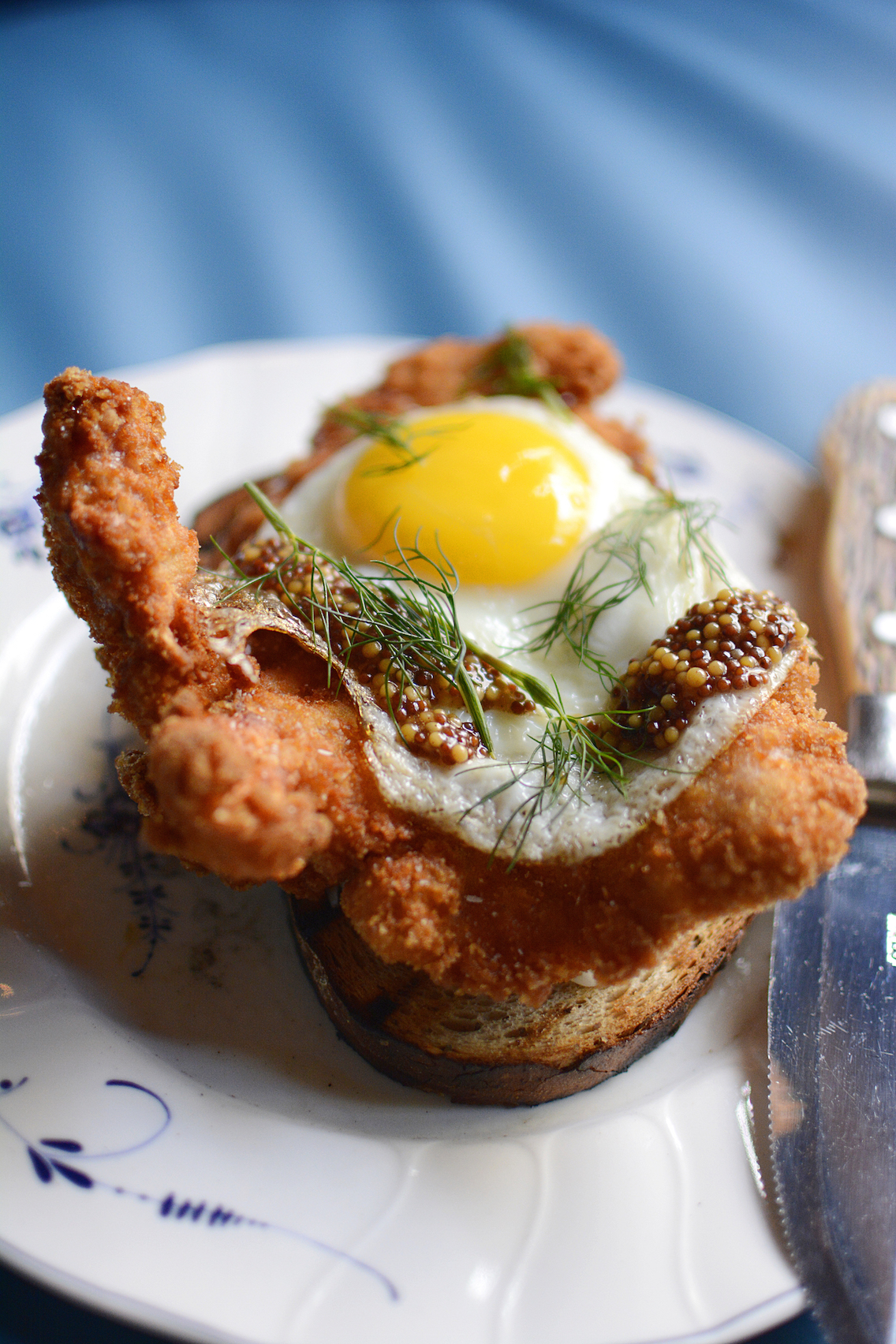 Boho's open-faced Schnitzel Sandwich: aged gouda, fried egg, mustard, apple & kohlrabi slaw on caraway rye. How incredible does that look?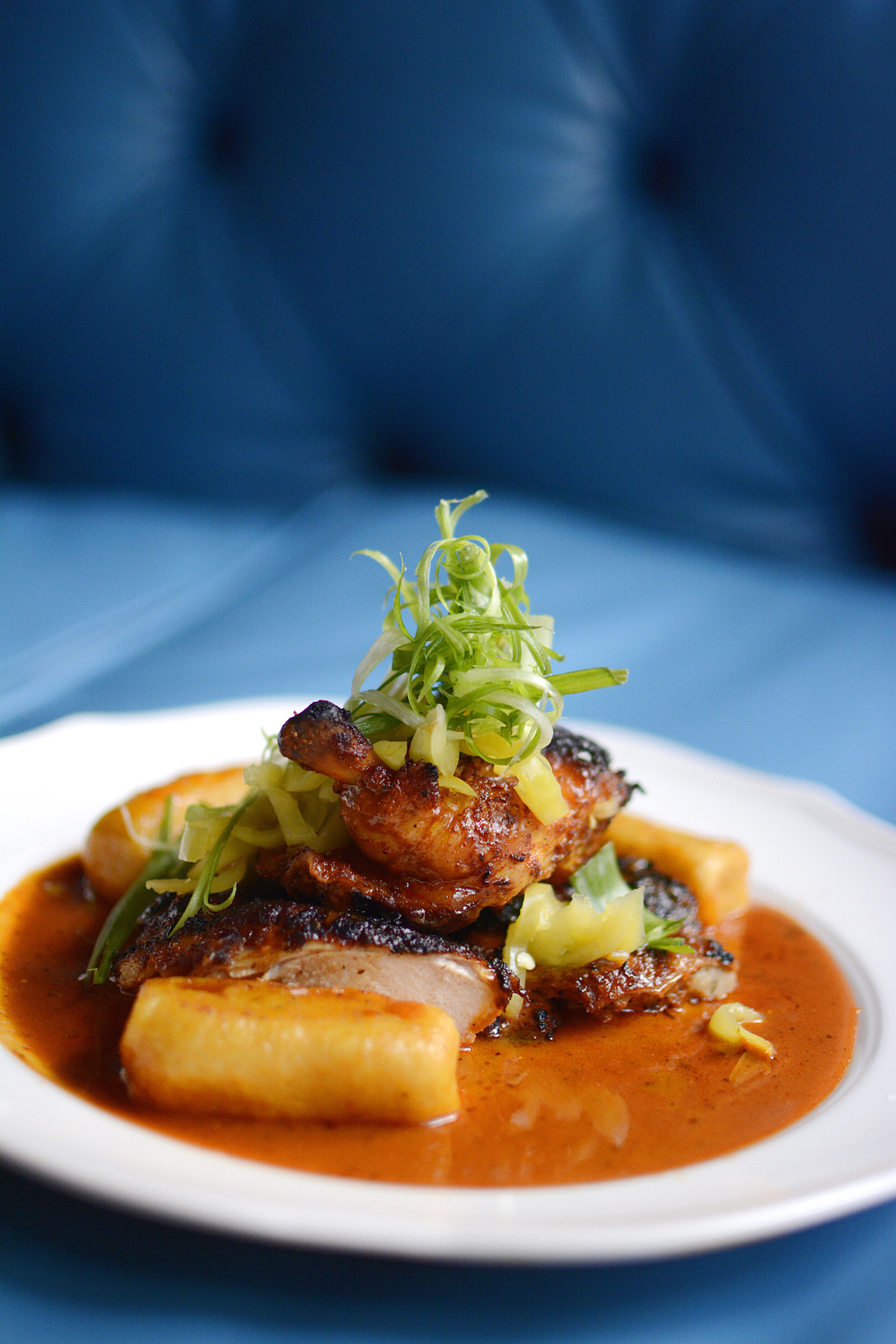 Since Anna and Rachel both opted for salads for their meals, we managed to borrow another of Kat's entrées to shoot too. This is the Chicken Paprikash: pickled peppers, kale & potato dumplings.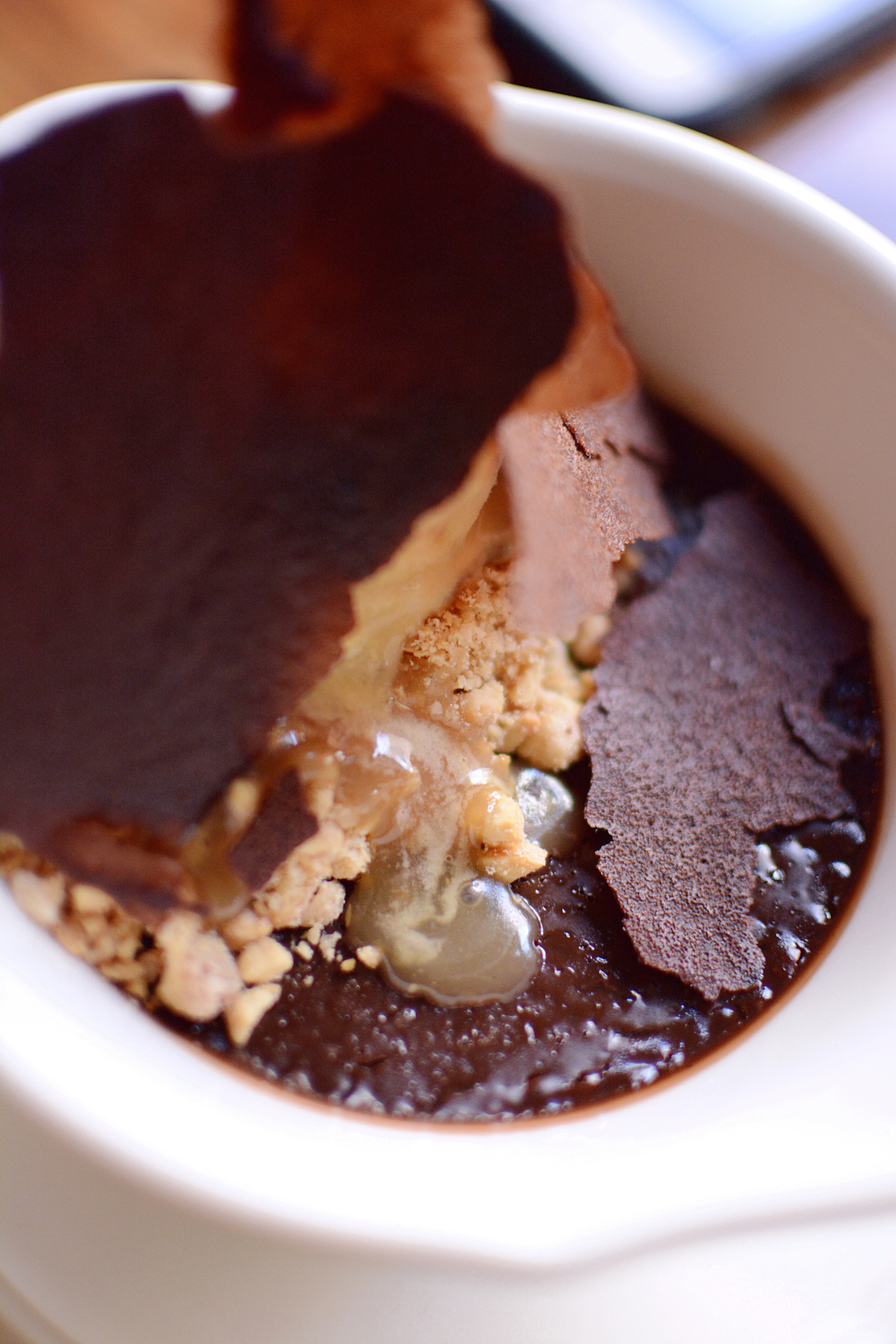 And there's nothing more blasphemous than forgoing dessert at a stellar restaurant and Boho's selection is seriously wow-worthy. This is their simple Dark Chocolate Custard: salt caramel ice cream, candied peanuts, butterscotch, cocoa tuile.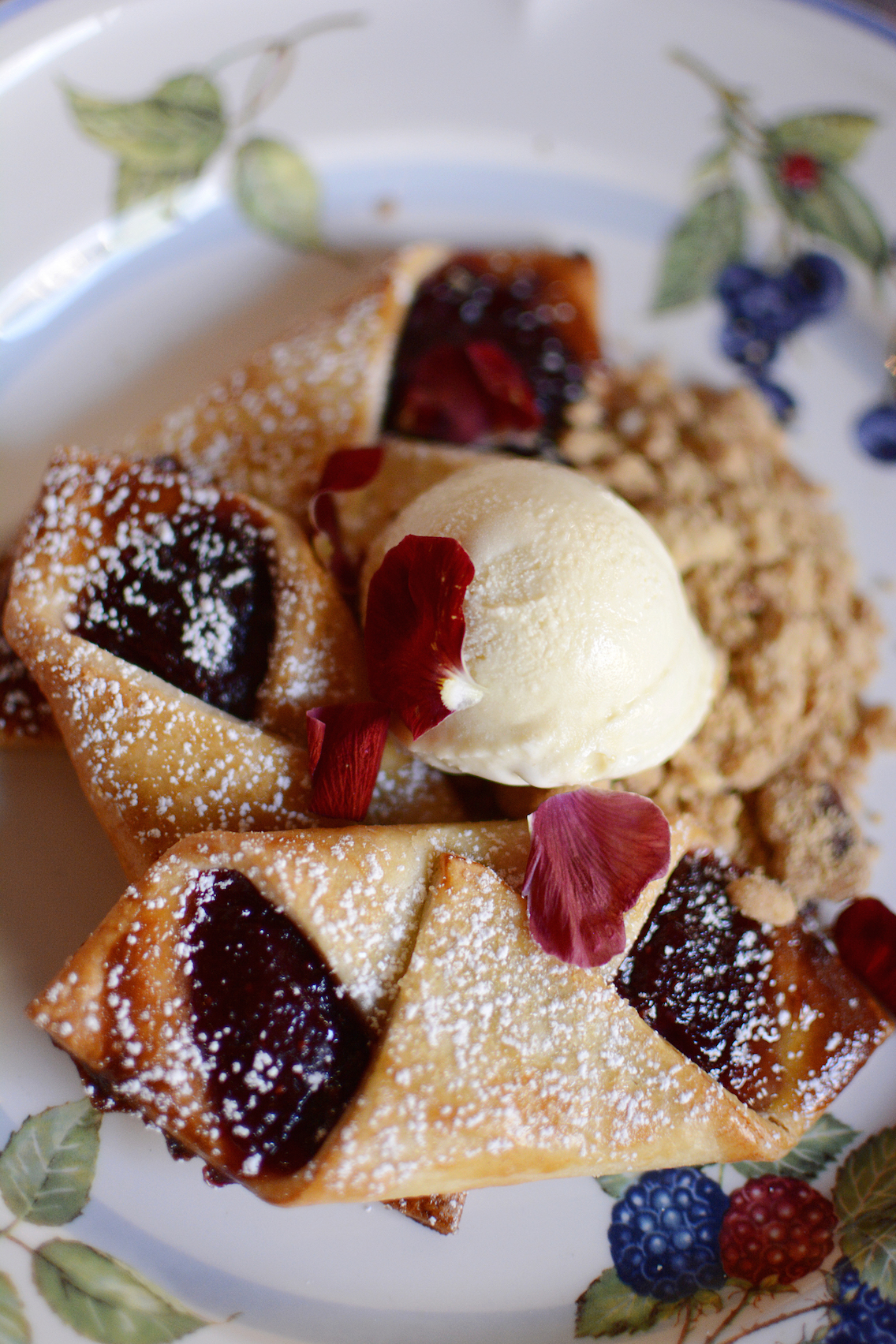 But my heart truly sung when I saw these Strawberry Kolacky served with elderflower-honey ice cream, almond streusel, and powdered sugar. I've grown-up eating kolacky my whole life and I've never had such a flaky, crusty, rich variation. They're decadent but still light enough that you won't leave your meal with that ummmmmfph overstuffed feeling.
Our first lunch at Boho was a divine Eastern European culinary journey that left us all hungry for more. You better believe I'm coming back for a plateful of pierogis next time!
Disclosure: I received a complimentary meal to facilitate this post. Review and all opinions are my own.