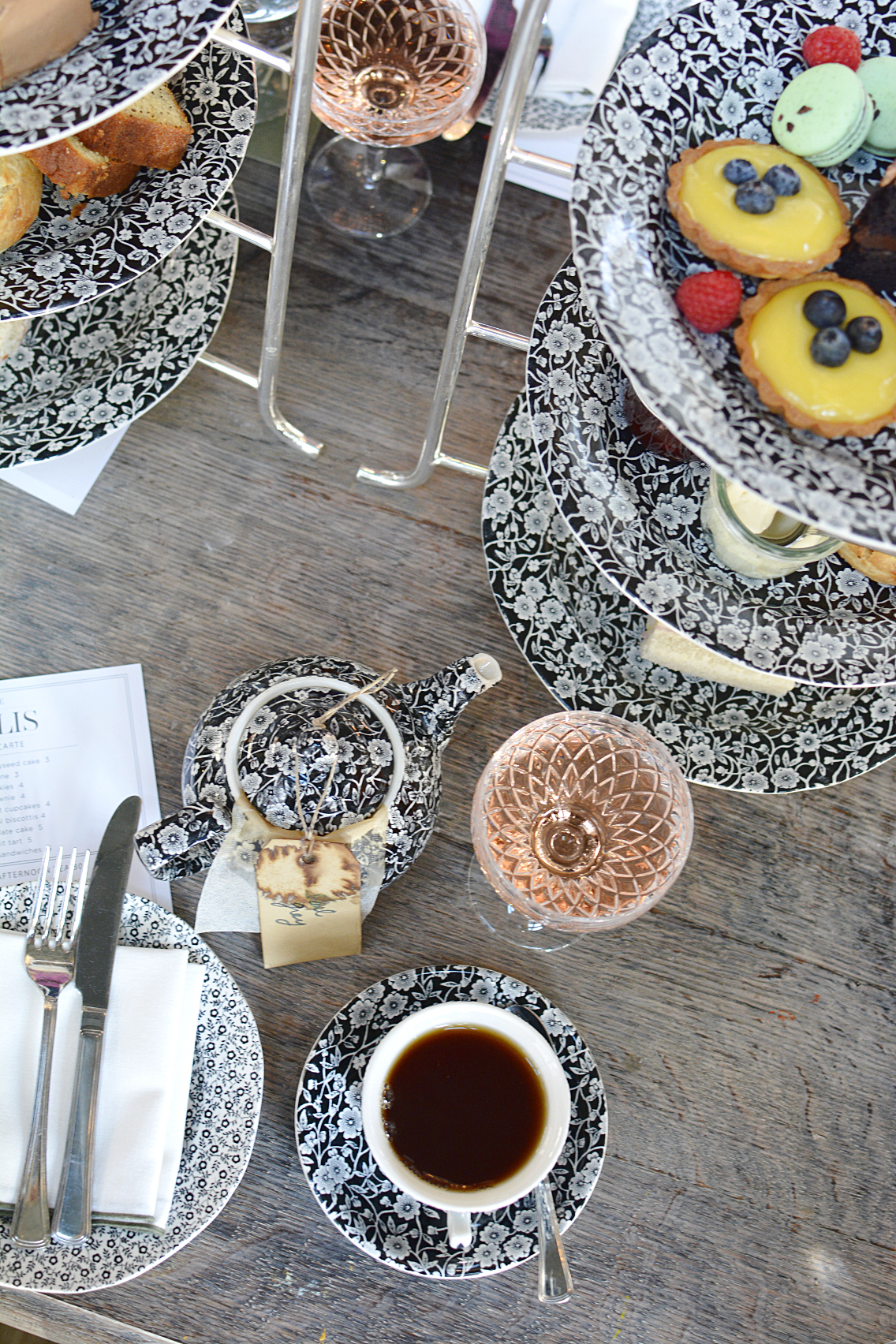 With Royal Baby #2 due any day now (is anyone else hoping for a Royal Wedding anniversary baby on the 29th?), my Anglophile side is coming out full force these days. I've been watching the Royal Wedding repeatedly and have been toting around my Alexander McQueen bag more often than not.
It really is no secret that I love all things British.
So it comes as no surprise that one of my favorite spaces to meet and eat at in the city is Soho House Chicago. Originating in London in 1995 as a home-away-from-home for creatives, the relatively new Chicago branch is a quintessentially British space that embraces its heritage in beautifully subtle ways.
But one of their most British traditions is their daily offering of afternoon tea at The Allis, their lobby/ coffee/ restaurant space. Not only is their tea offering one of the most beautifully curated in the city but it is also happens to be one of the most inexpensive options. Take a look at the menu here and you'll see what I mean.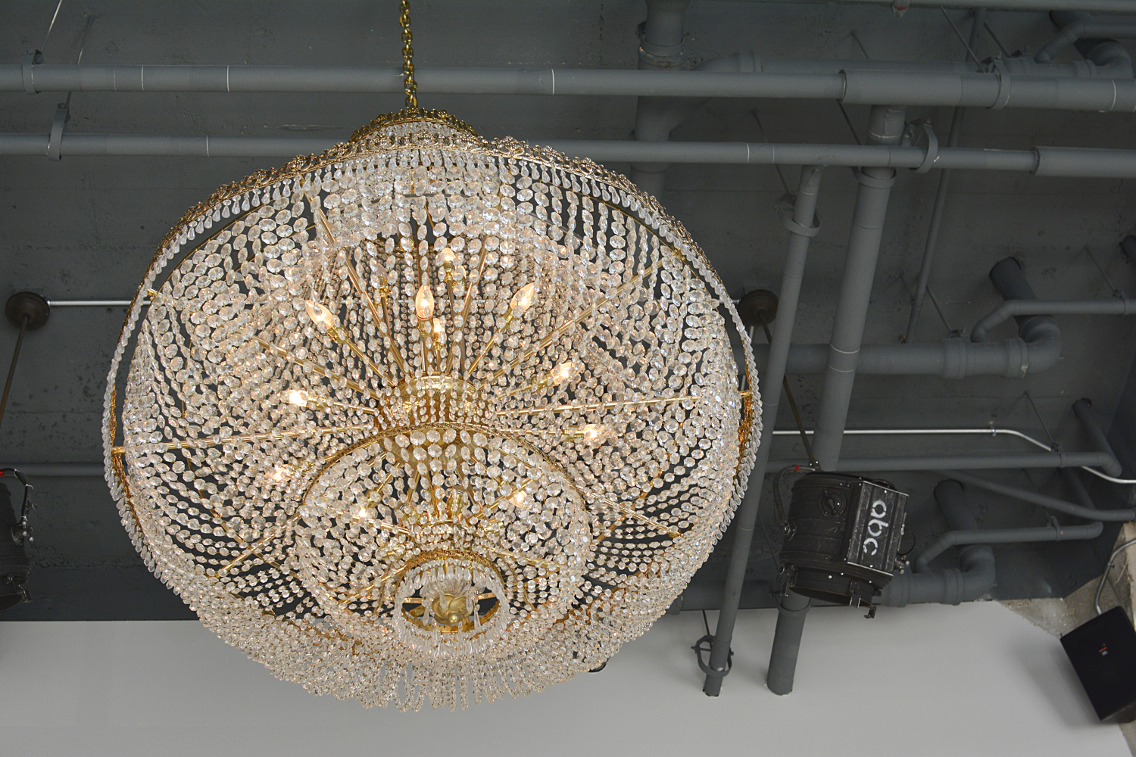 The wide-open lobby space allows for ample natural light as well as "six enormous turn-of-the-century crystal and gold chandeliers, from a storied hotel in Paris… the only sparkly element in a room filled with muted velvet and leather furniture and dark wood." It feels both sophisticated yet casual — the sort of space you just want to cozy into and work from everyday.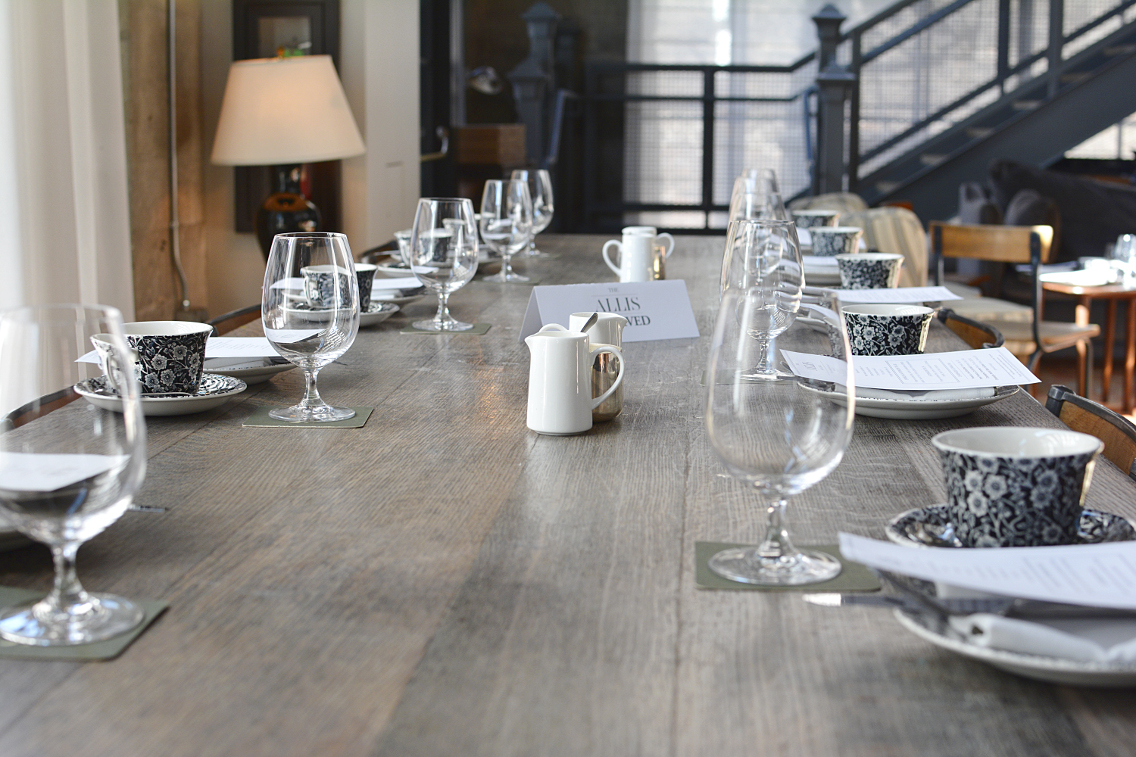 So when Brett of Her Tasty Life kindly invited me to join her and other fabulous food bloggers and Instagrammers (Everything Erica, Chicago Food Authority, @Chelsias, @FabSooPark, @vansventures, @ms.rosie.m and @SherrieSavorstheCity) for afternoon tea at the Allis, I couldn't say yes fast enough.
Afternoon tea is a truly delicious experience and, if you haven't tried it, pleaseeeeeee remedy the oversight as quickly as you can, but this was my first "foodie" afternoon tea and I hope we will carry on the tradition through many more tea services.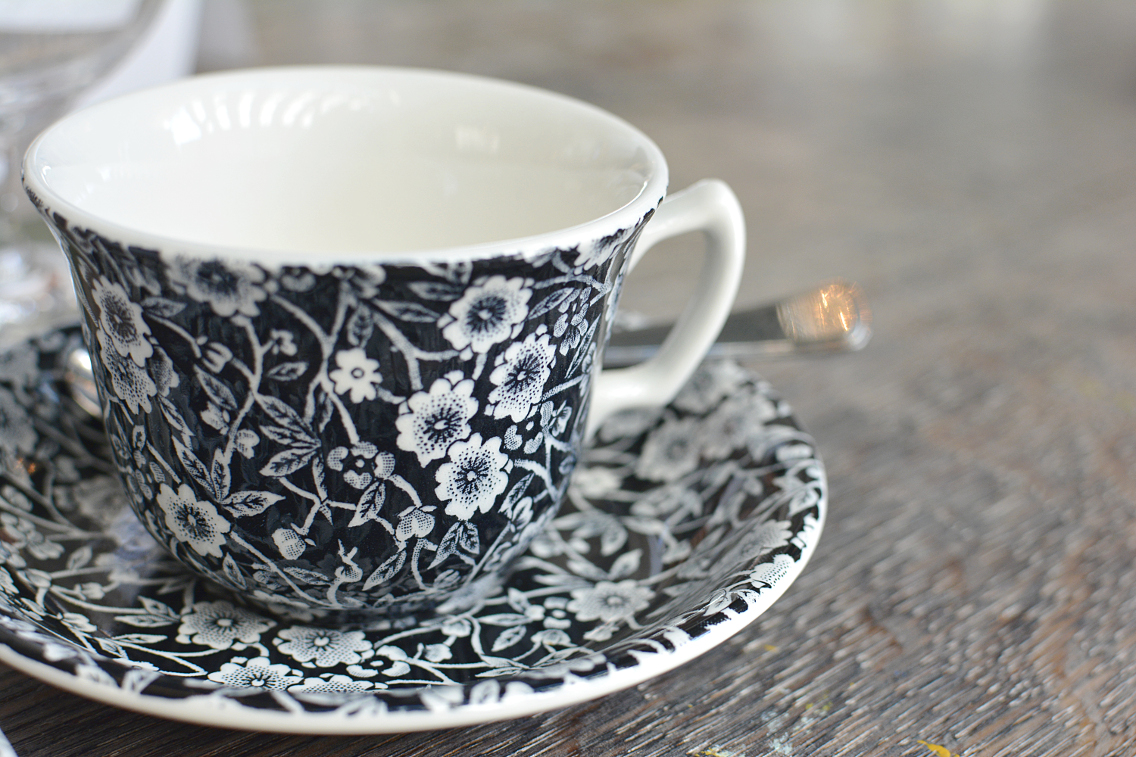 The Allis serves their tea and meals on custom-designed china produced exclusively for the club — aren't the floral patterns entrancing?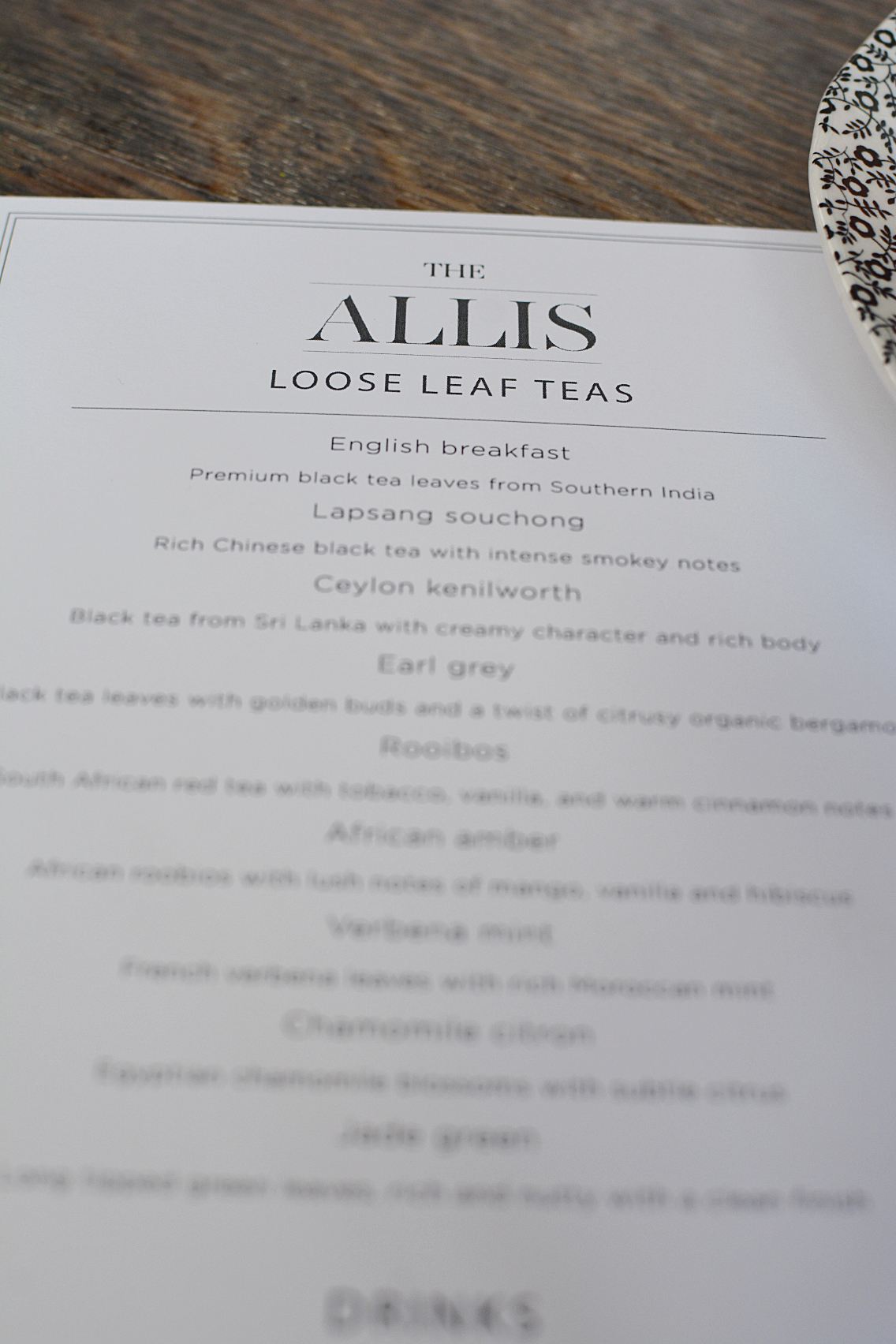 Their tea menu is extensive with plenty of options for any palette. But, if you've been reading this blog since January, you already knew I was going to opt for the Earl Gray.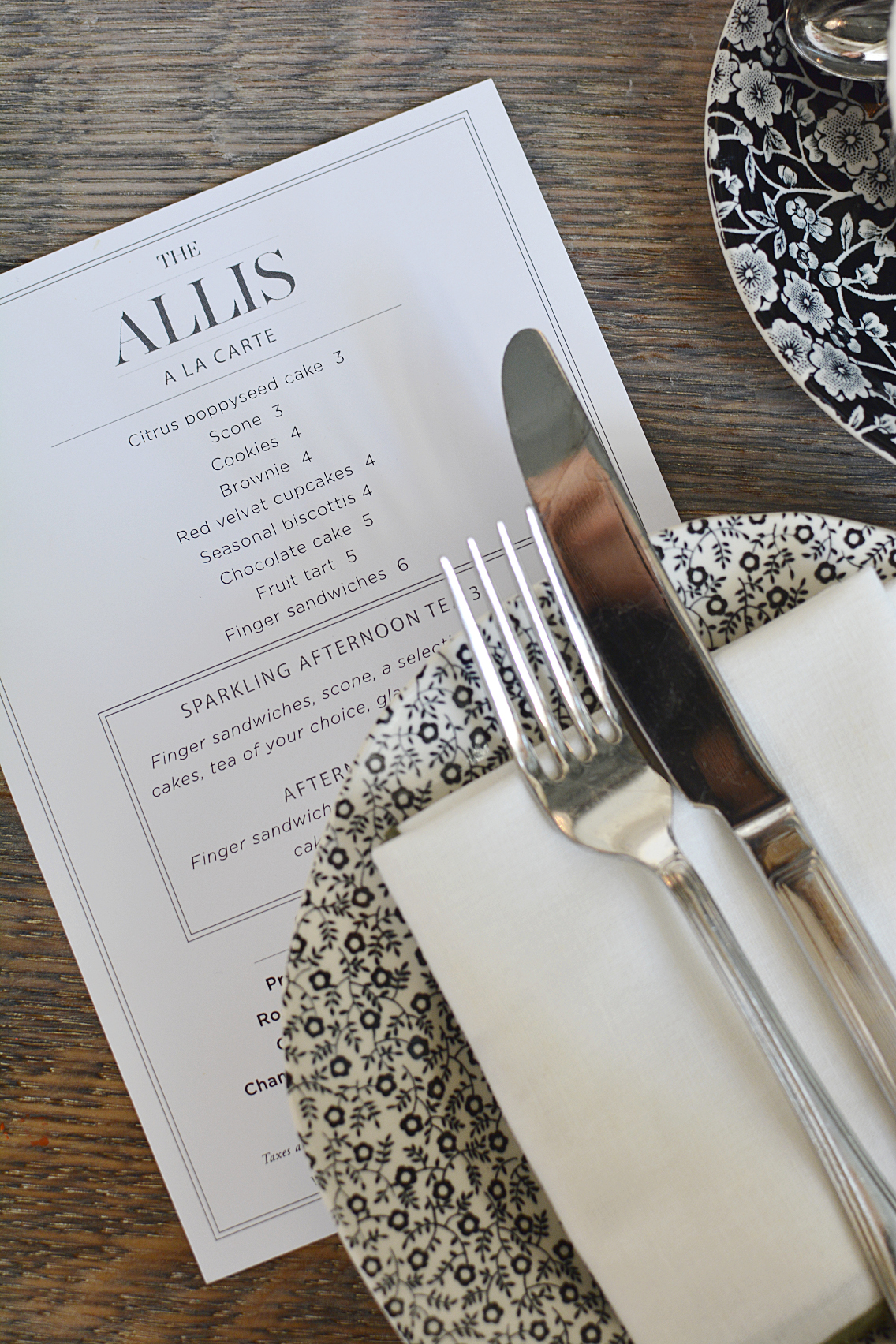 If you aren't feeling voraciously hungry, the Allis has a charming pastry menu selection to choose from. But naturally we all opted to try the 'Sparkling Afternoon Tea' which is served with…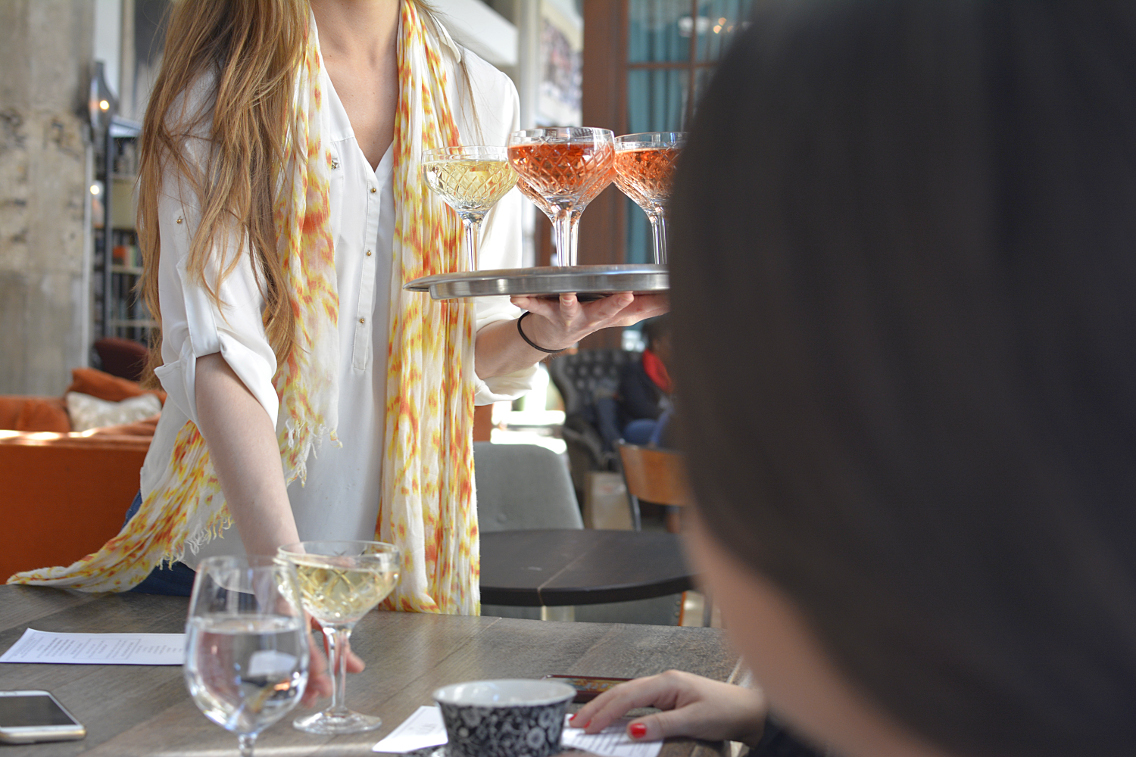 Champagne or Rosé!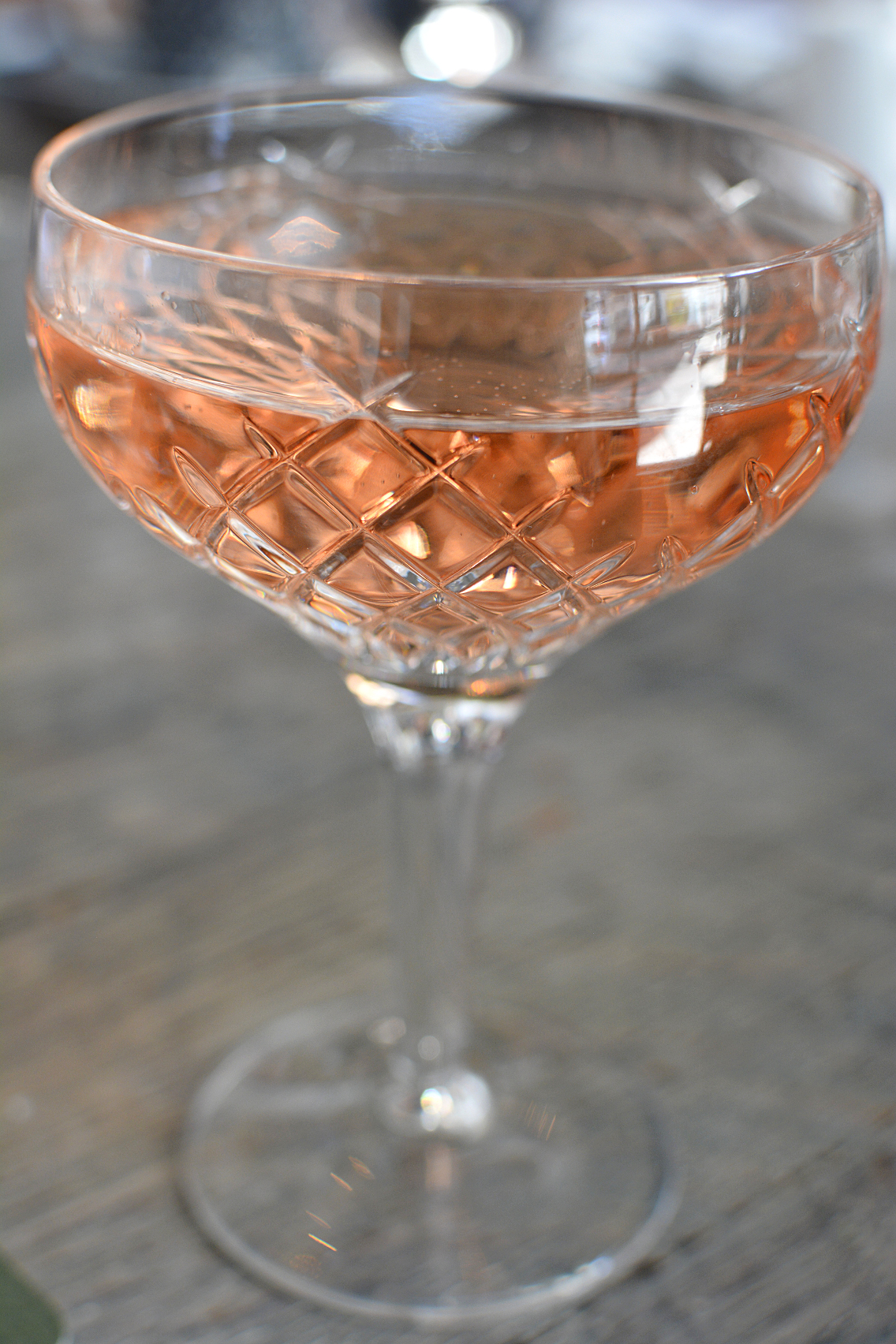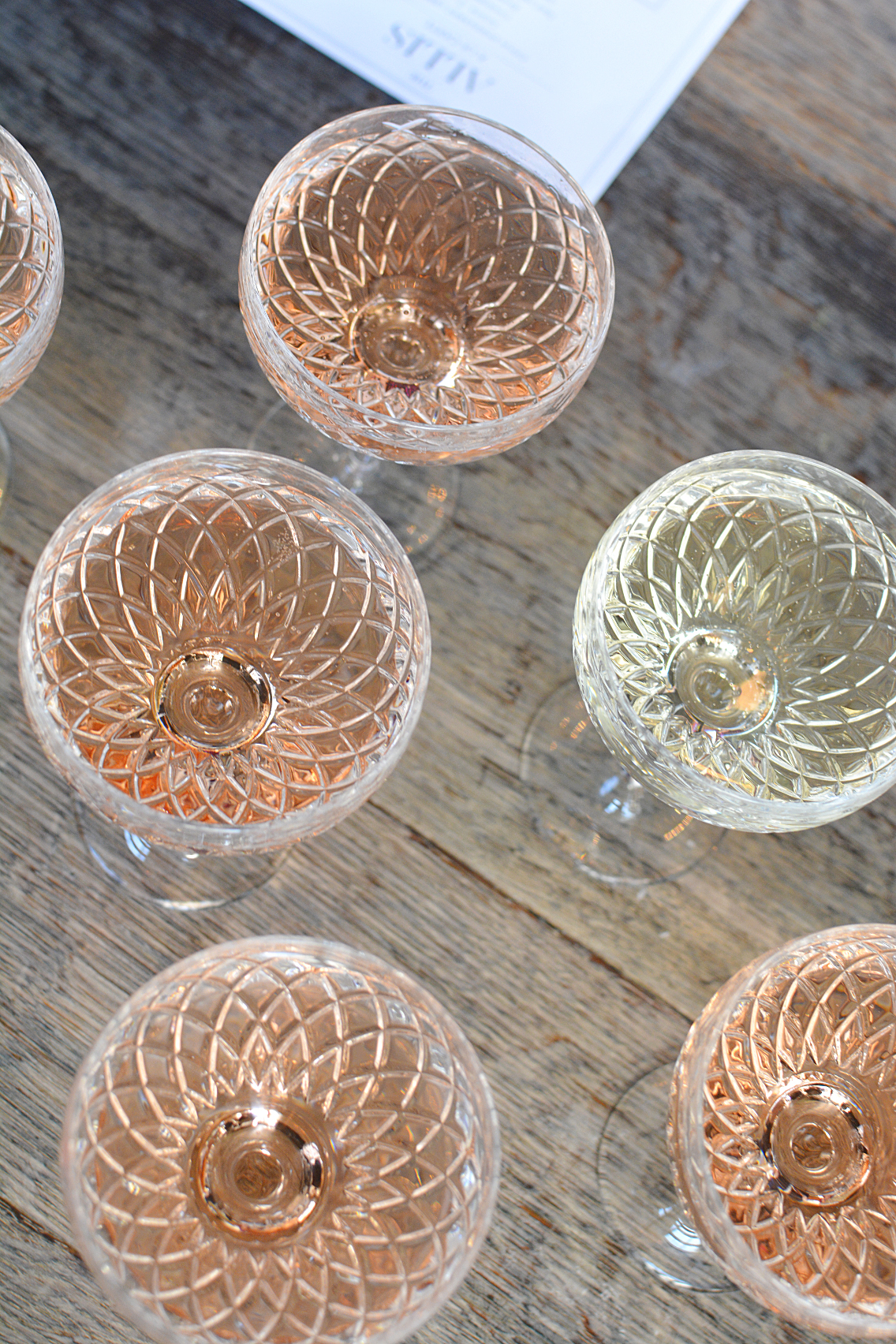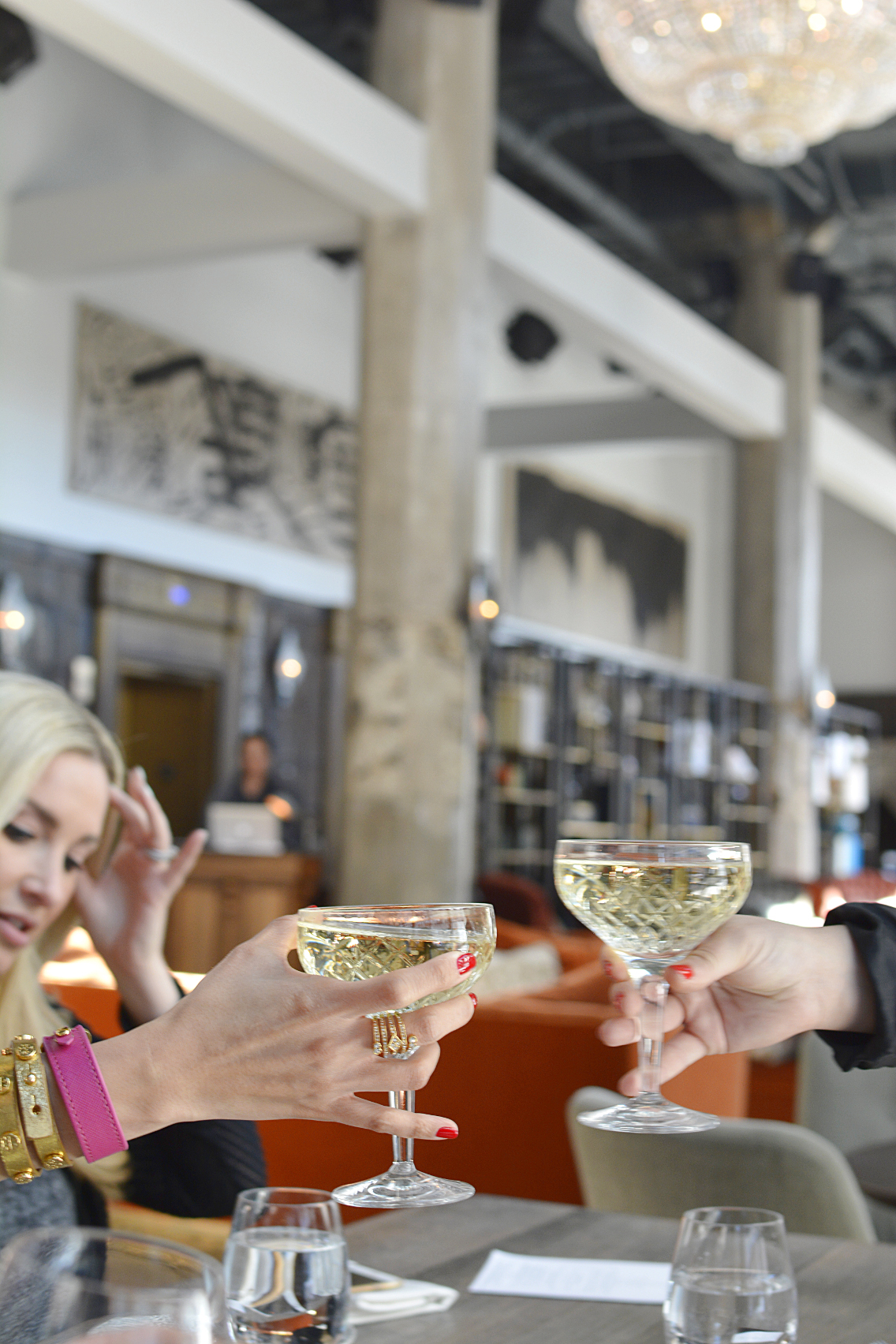 **CHEERS**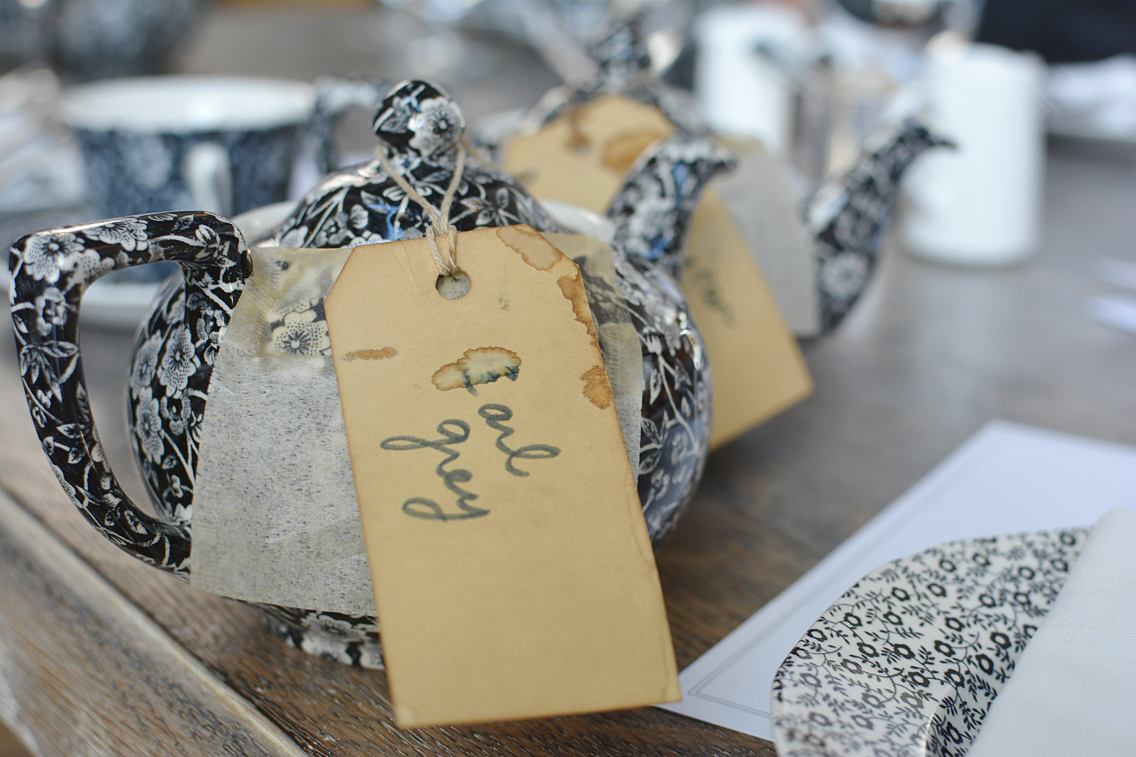 Next came the most important element to our tea service — our tea! Served in individual pots in the same china pattern as their tea cups, each comes with its own tag delineating its leafy contents.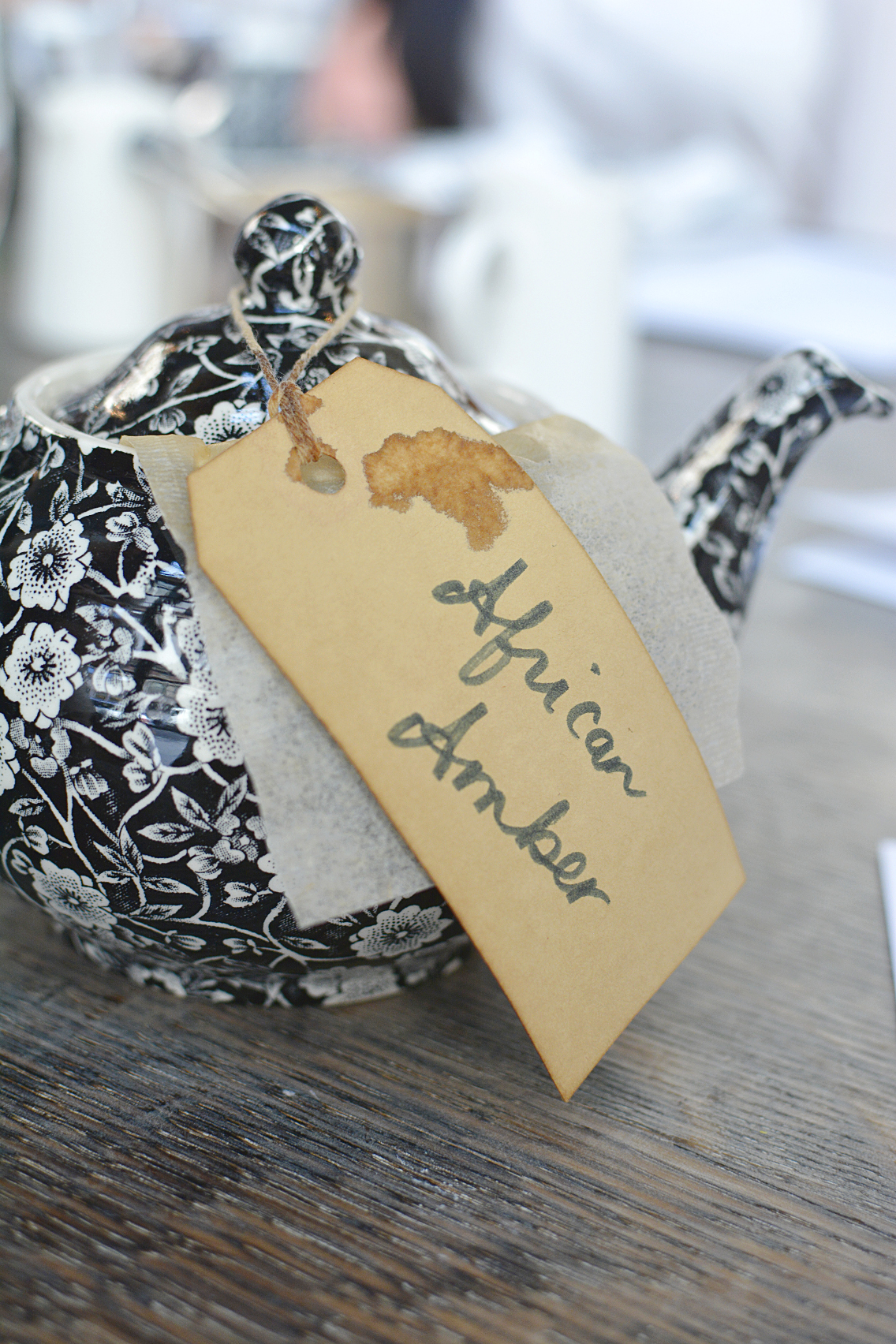 Don't these look like they fell straight out of Wonderland?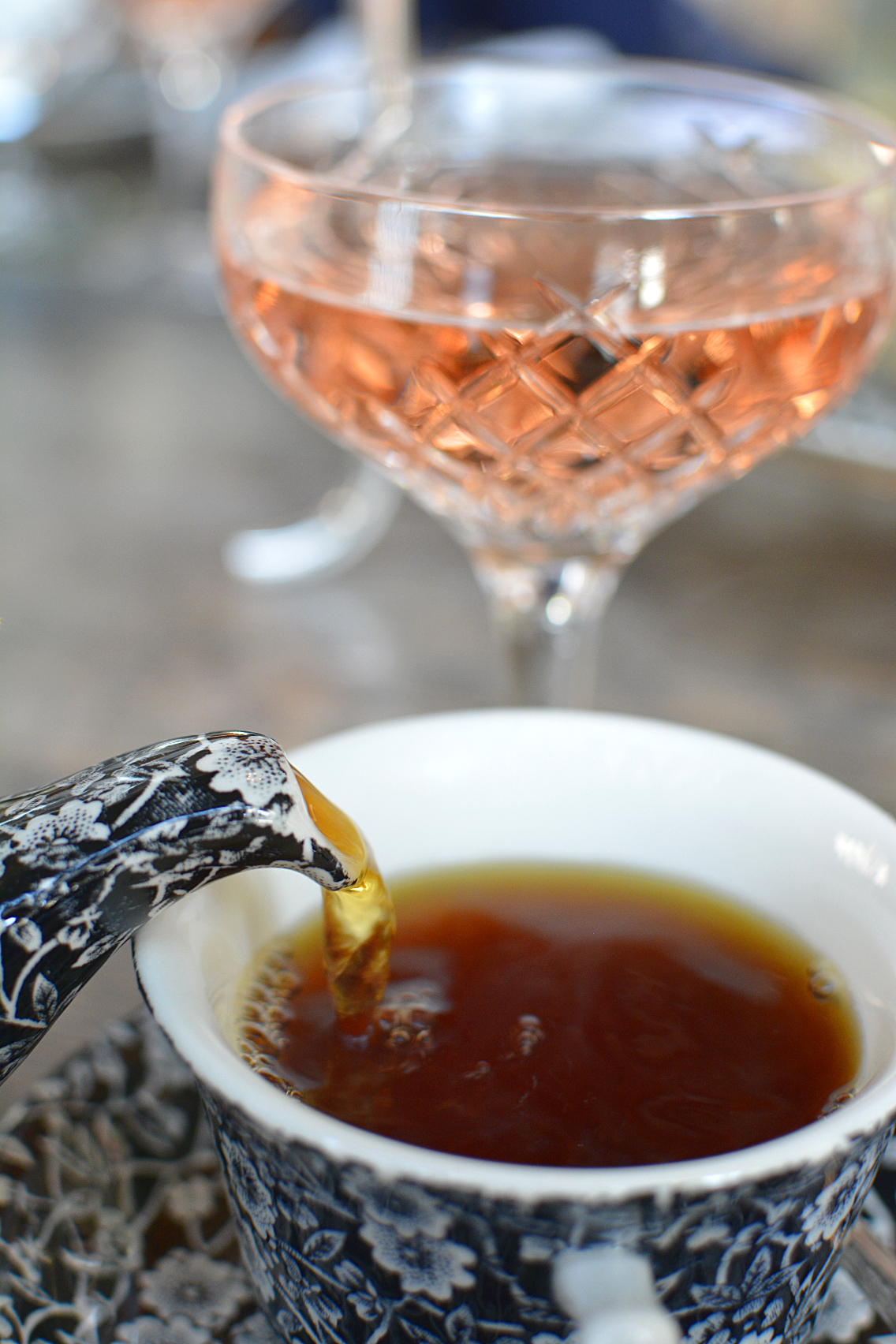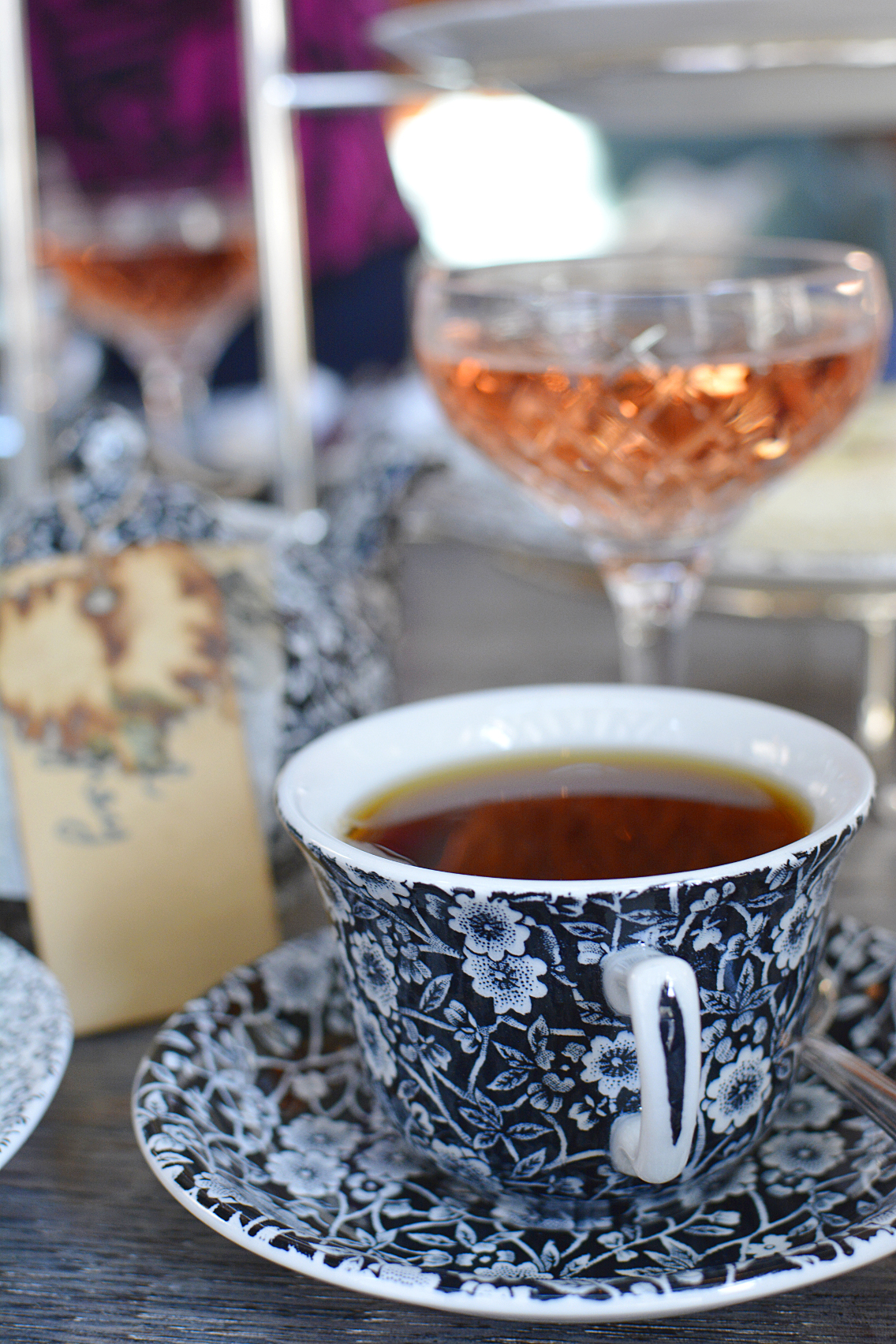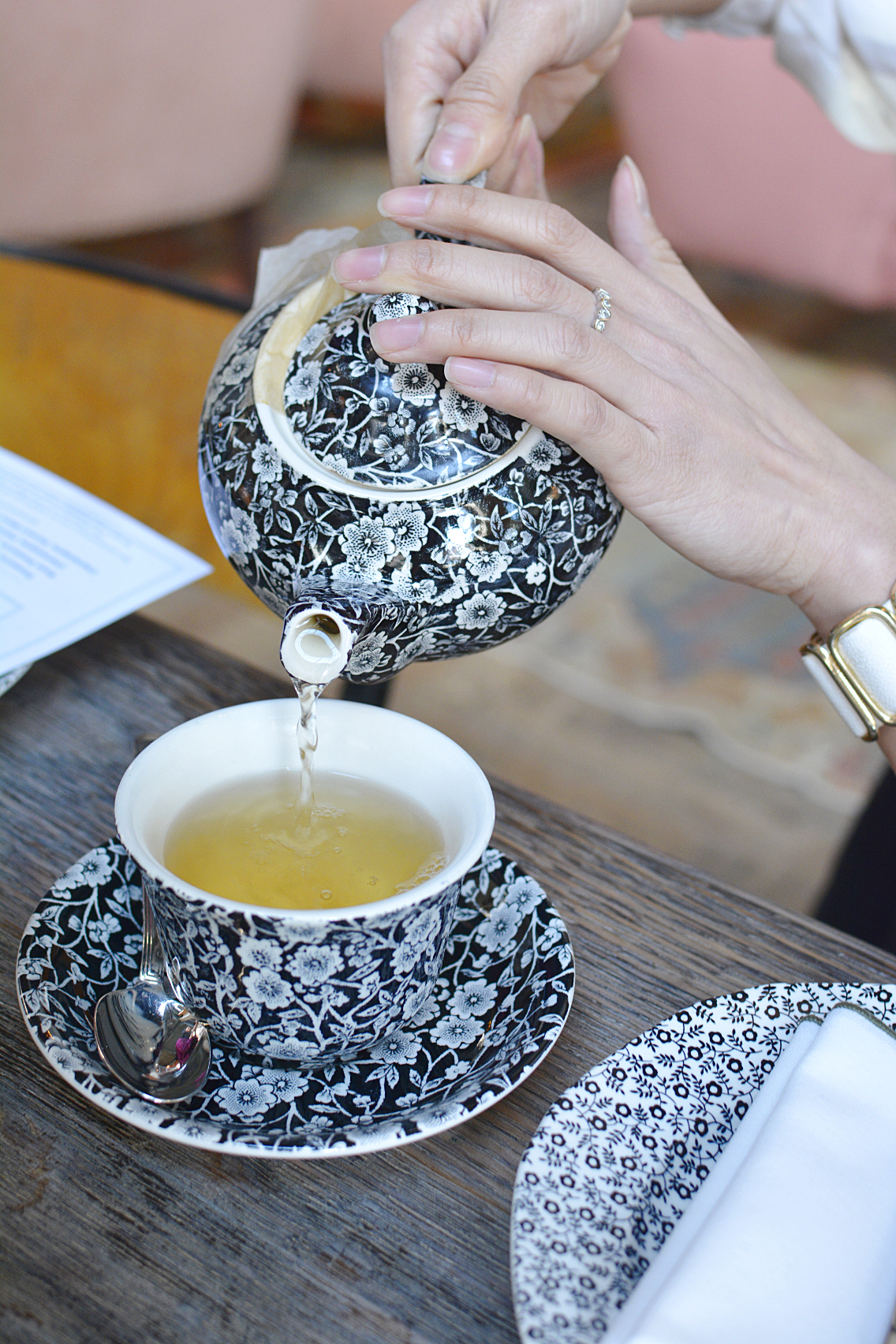 Is there any experience more satisfyingly British than pouring yourself a cup of tea?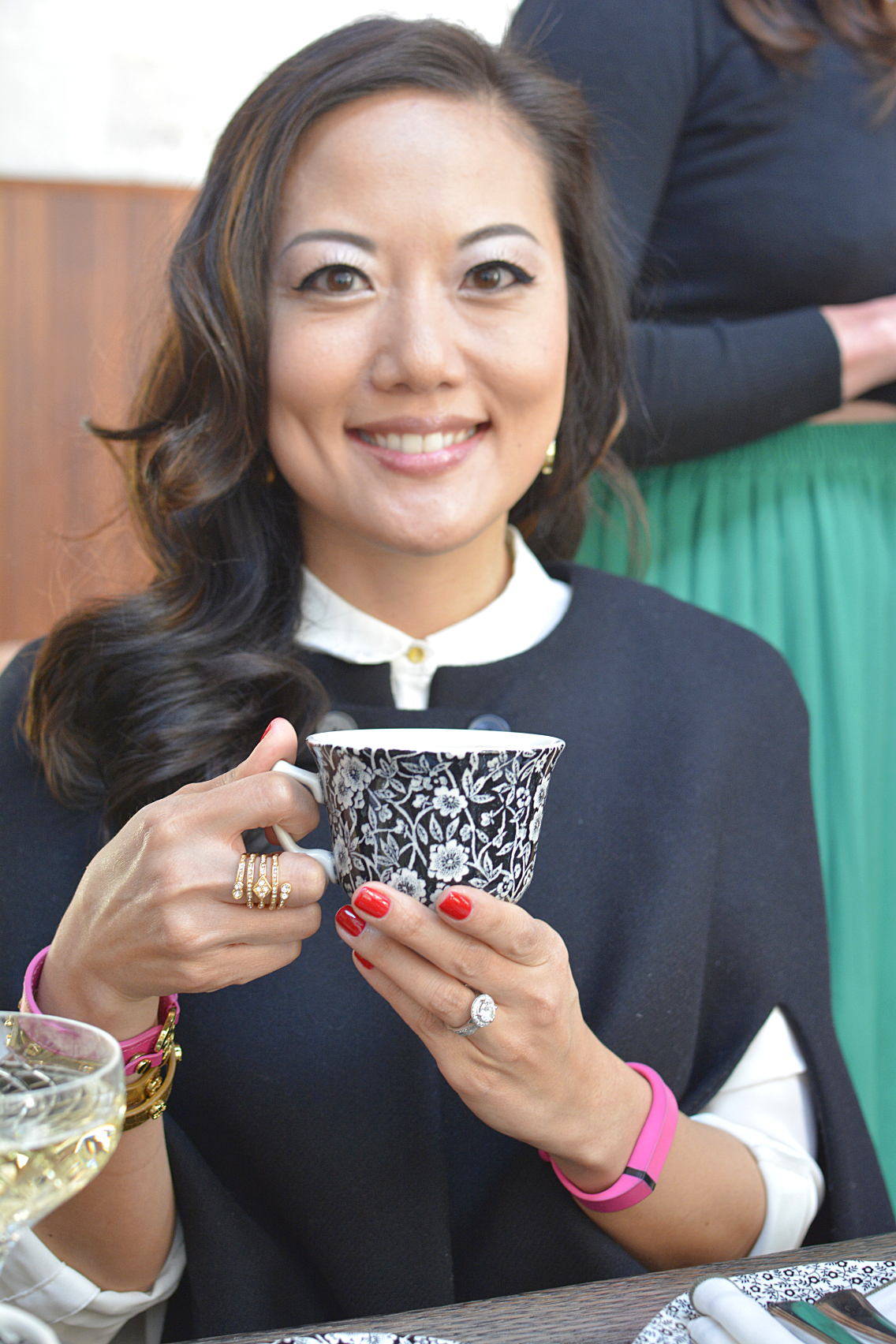 Long-time blog readers will remember this gorgeous face!
Soo and I had so much fun producing our Fall Fashion Trends video with Saks back in August and it was wonderful to get a chance to sit down and catch up with her over an incredible meal. She's gearing up to launch her own blog in the coming months and I can't wait — I know of no one who has been to more notable restaurants or who better knows what to order in Chicago. When she does launch her blog, you can expect to find it packed with spot-on recommendations for incredible meals all around the city!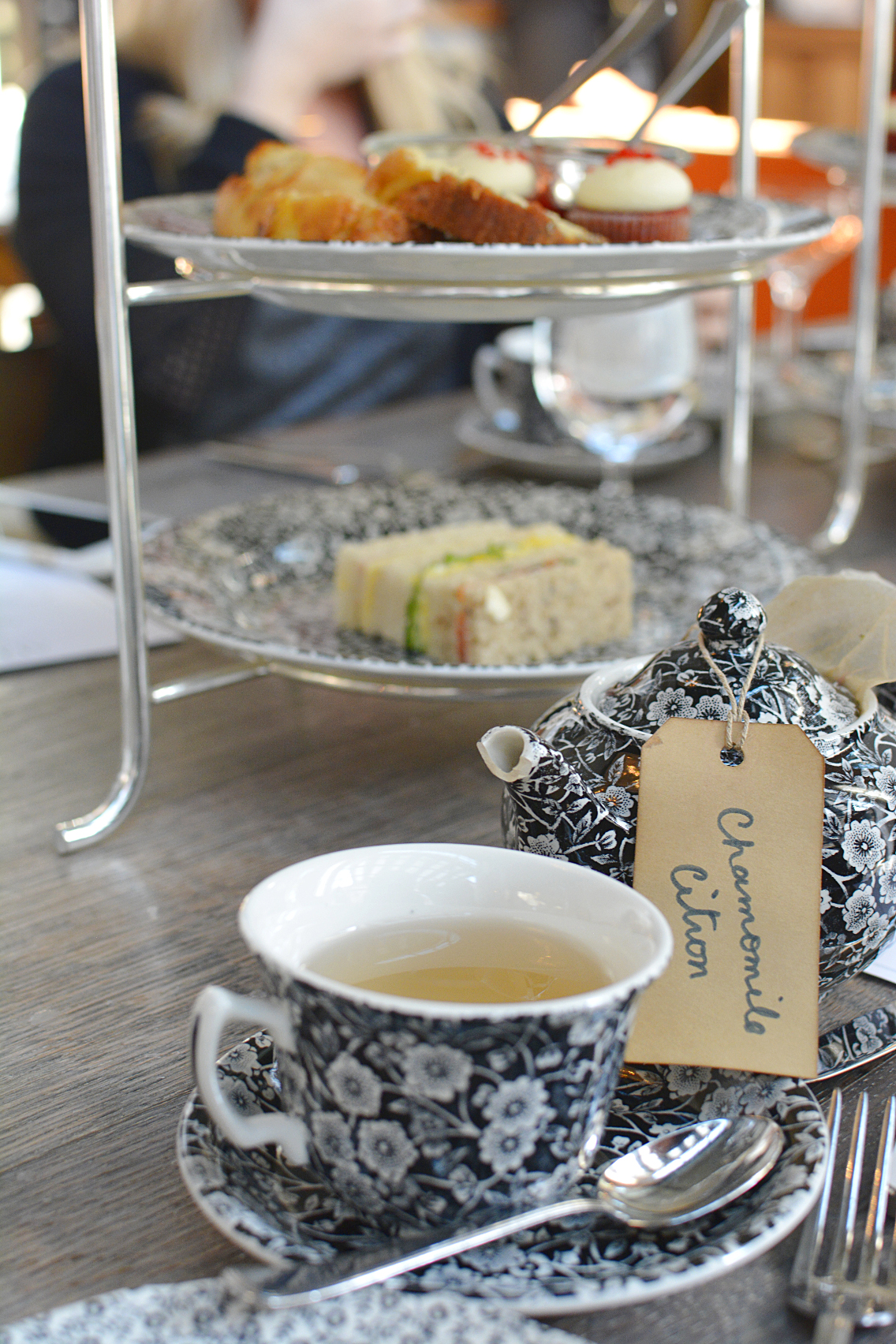 Shortly after the arrival of our tea came the most photogenic part…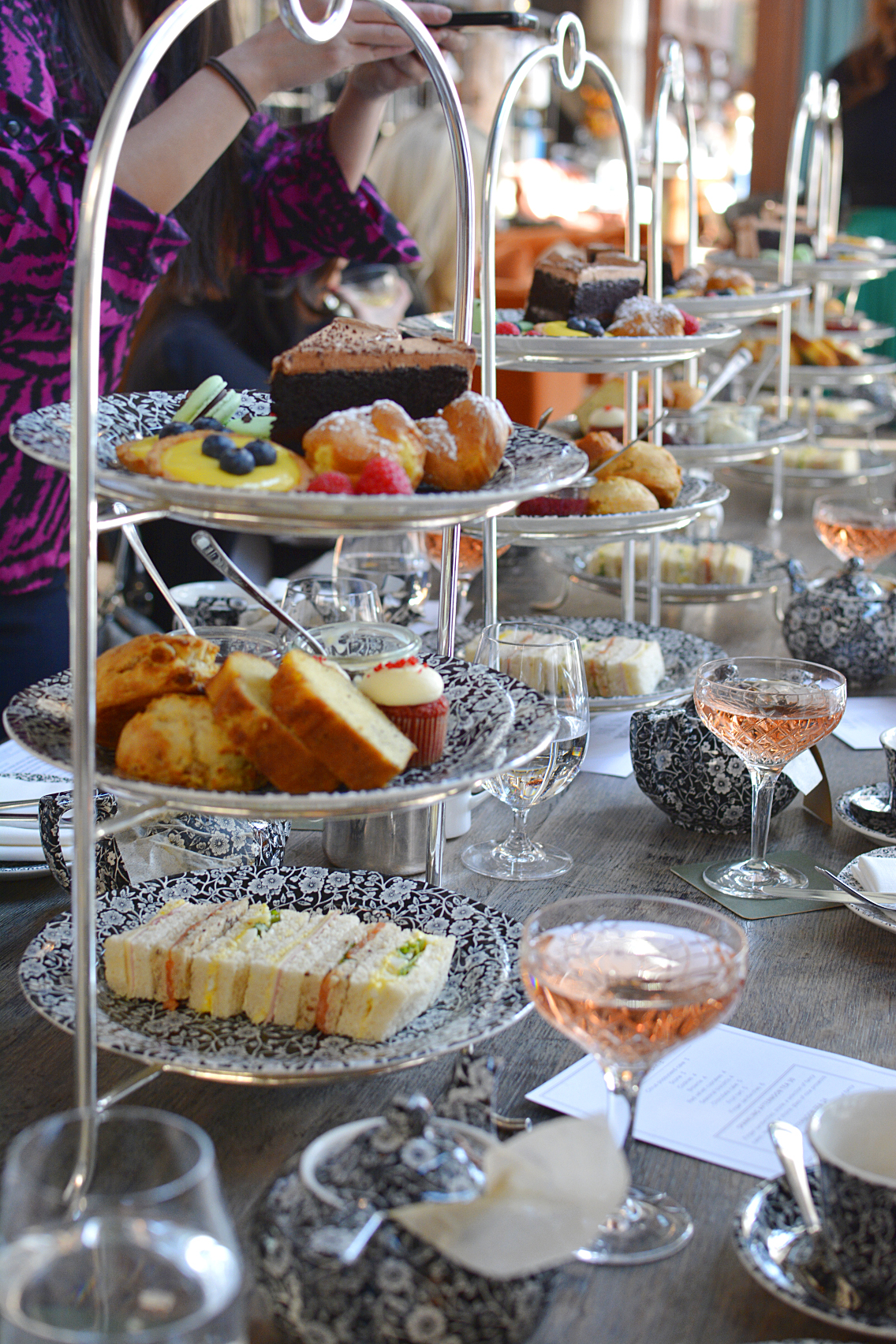 THE FOOD!
We all instantly leapt up to shoot the incredible sight. There's nothing like having a meal with other foodie Instagrammers — while many people may not understand our desire to religiously shoot the delicious food we eat, when we come together the experience can feel almost magical.
It's liberating to know that you aren't going to be judged poorly if you decide that standing on your chair will give you the best perspective. And rewarding to know that everyone else at the table will also happily post-pone their meal for 20 minutes to take the opportunity to shoot it. And a huge thank you to the Allis for not only tolerating our obsession but encouraging it!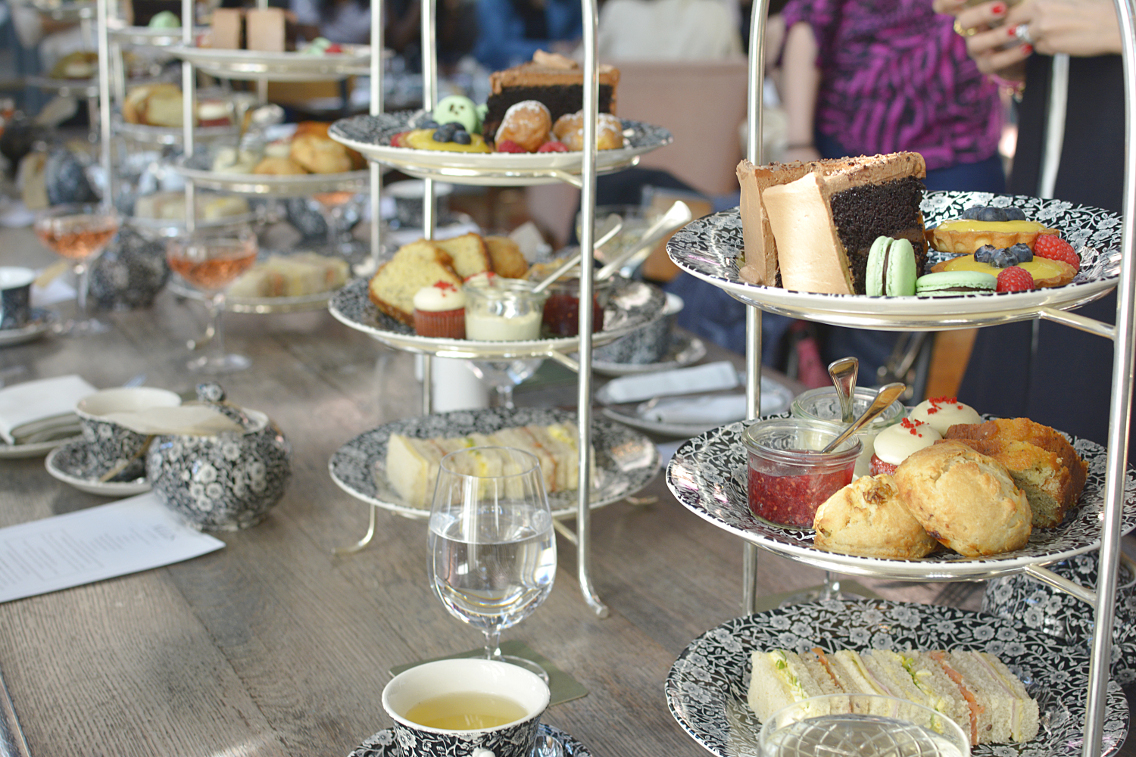 I mean how often do you have the opportunity to shoot five standing trays of afternoon tea service on a single table? #FoodieParadise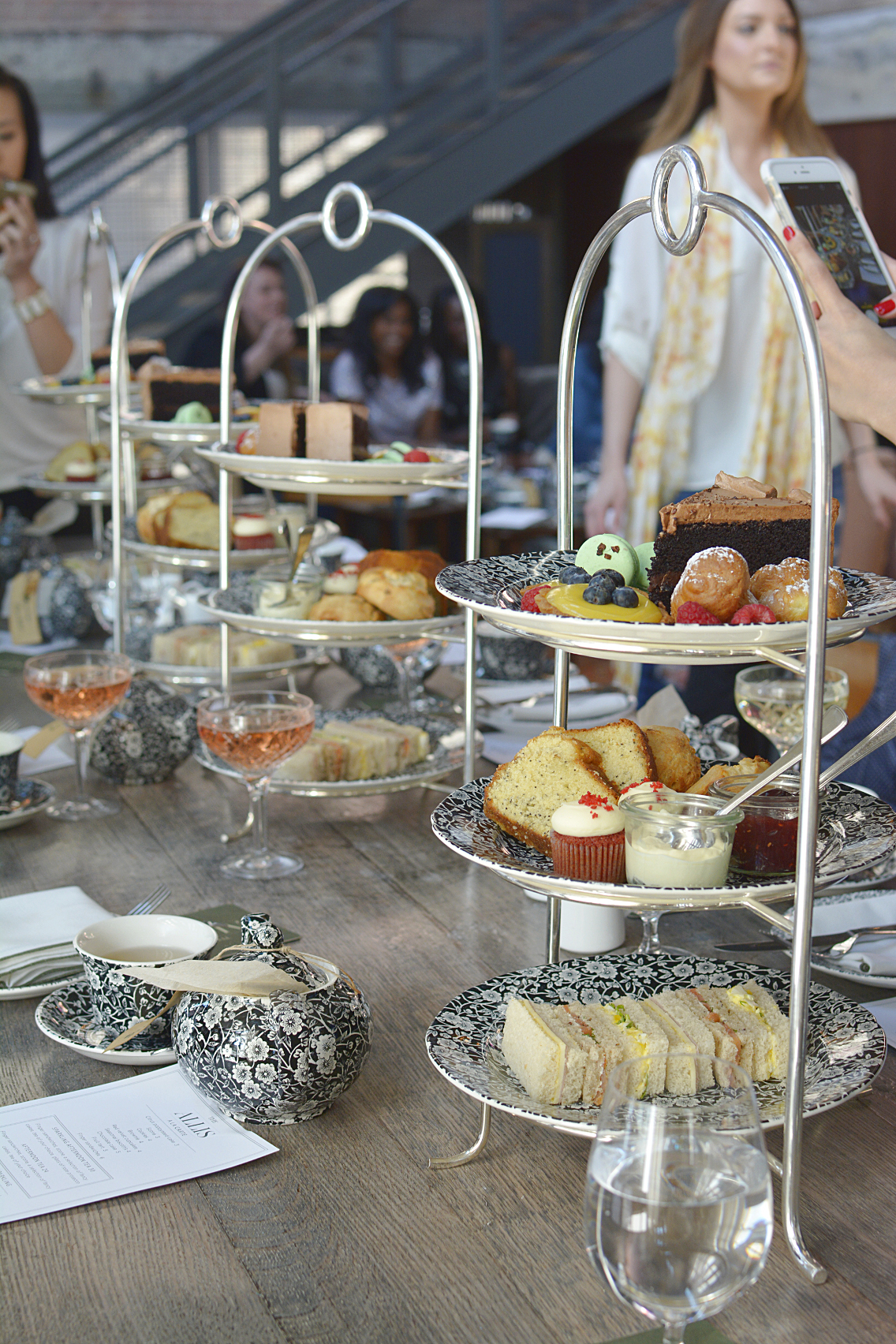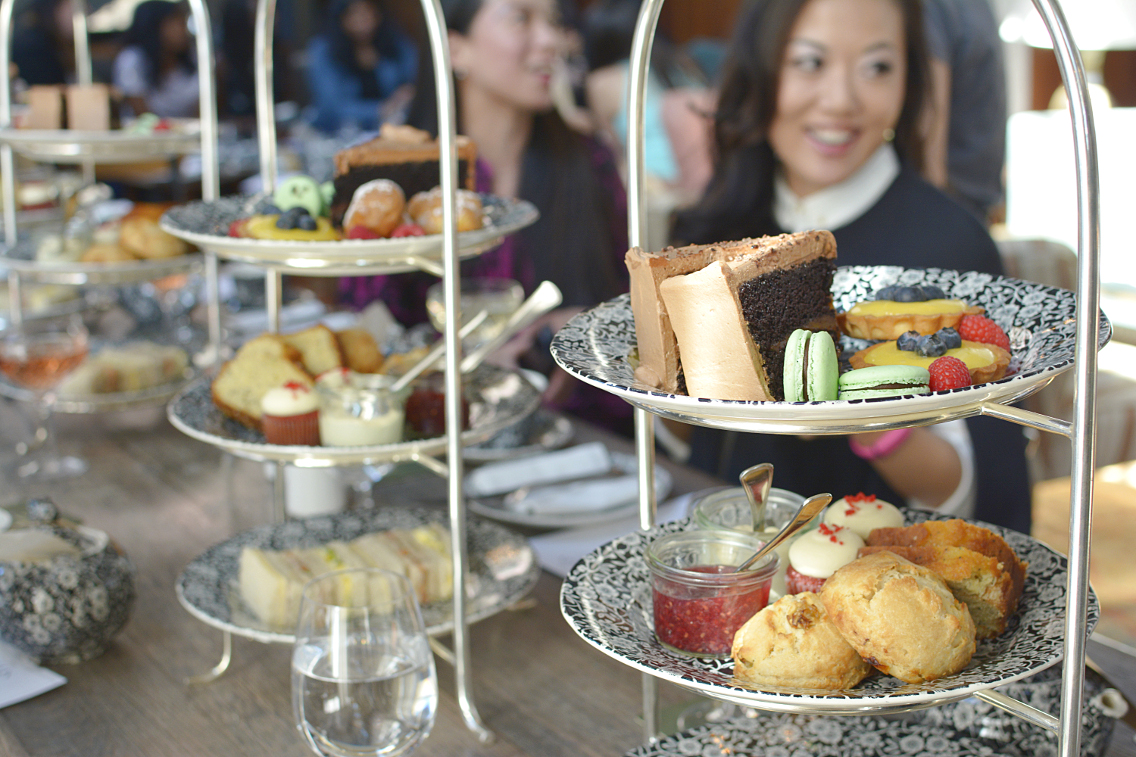 Eventually we sat down to enjoy our feast because — I can assure you — we really did eat all of that!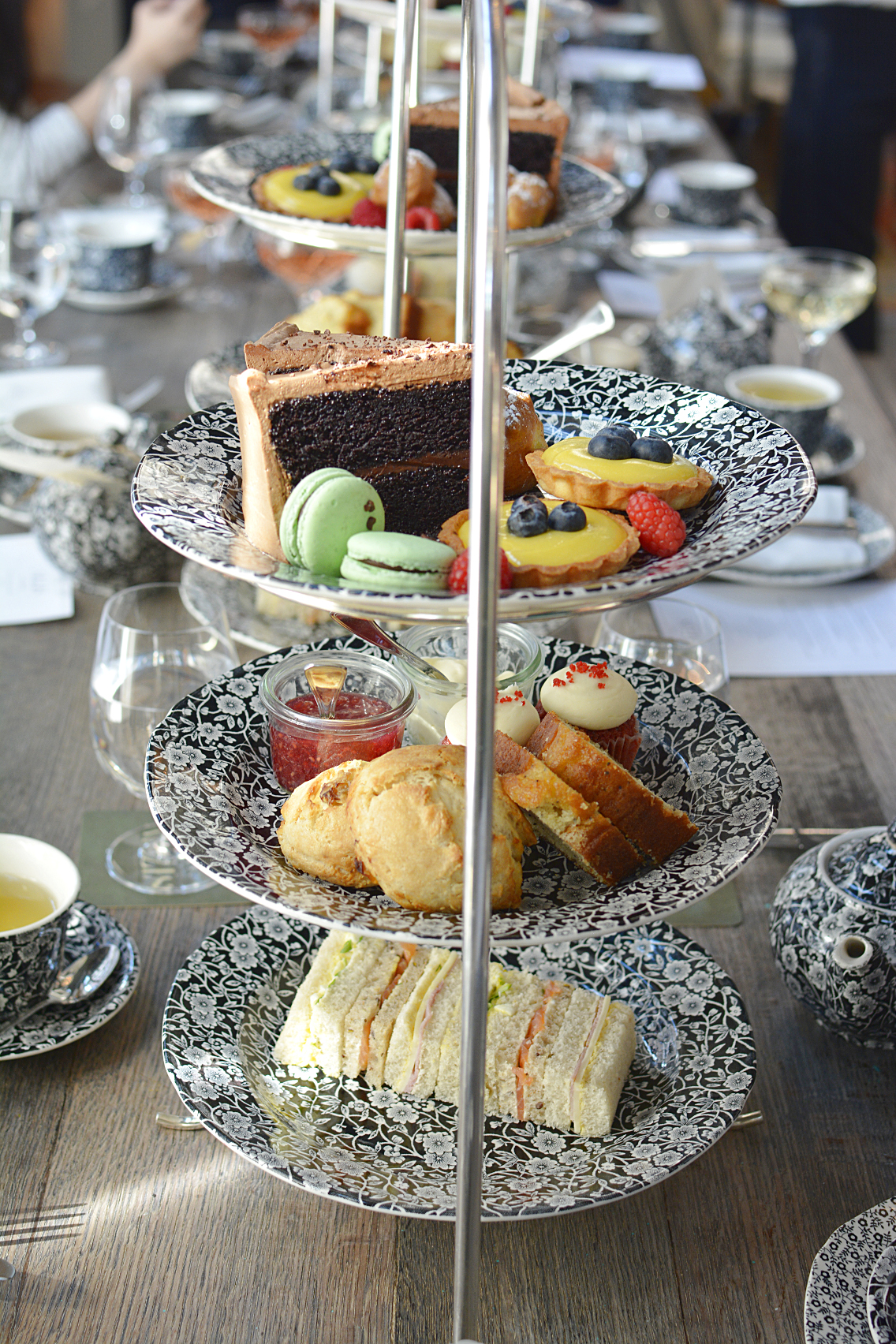 As with afternoon tea at the Peninsula, the trays are placed in ascending order of sweetness with savory sandwiches on the bottom tier, warm scones, jams and cupcakes on the second and the sweetest desserts of cake, tarts and macarons crowning the top tier.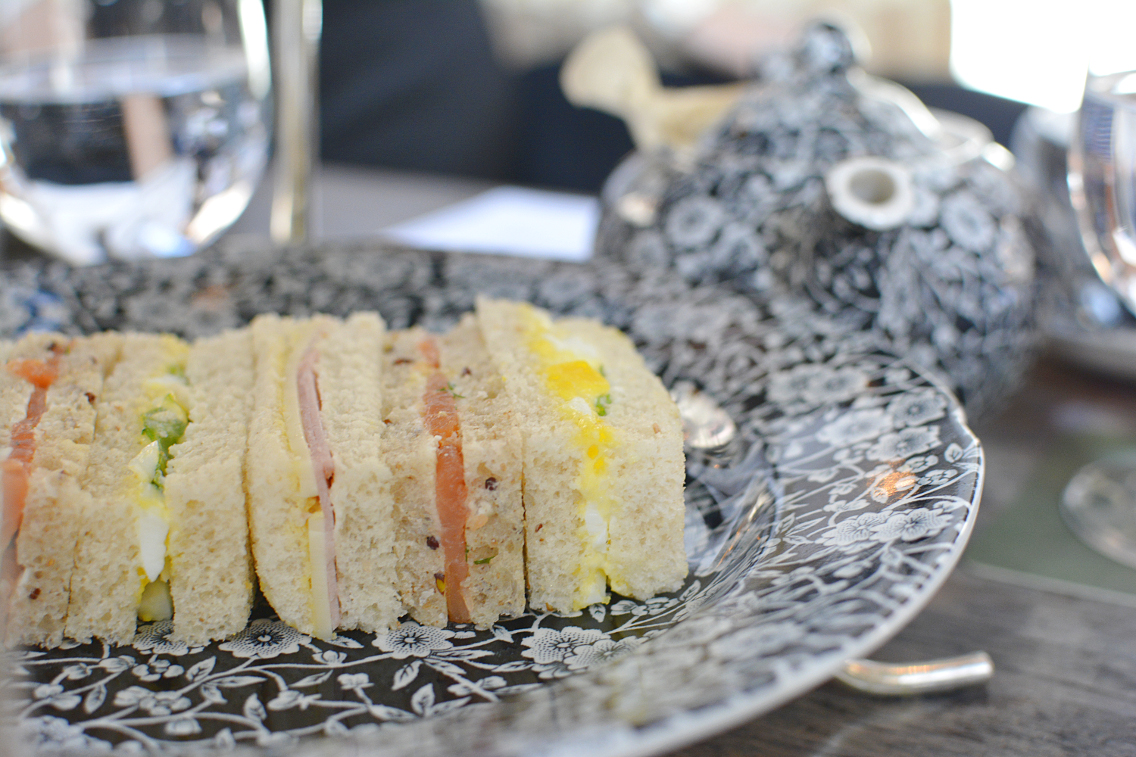 The sandwiches include a smooth smoked salmon variety, a bright and light egg salad as well as a traditional ham 'n cheese with mustard.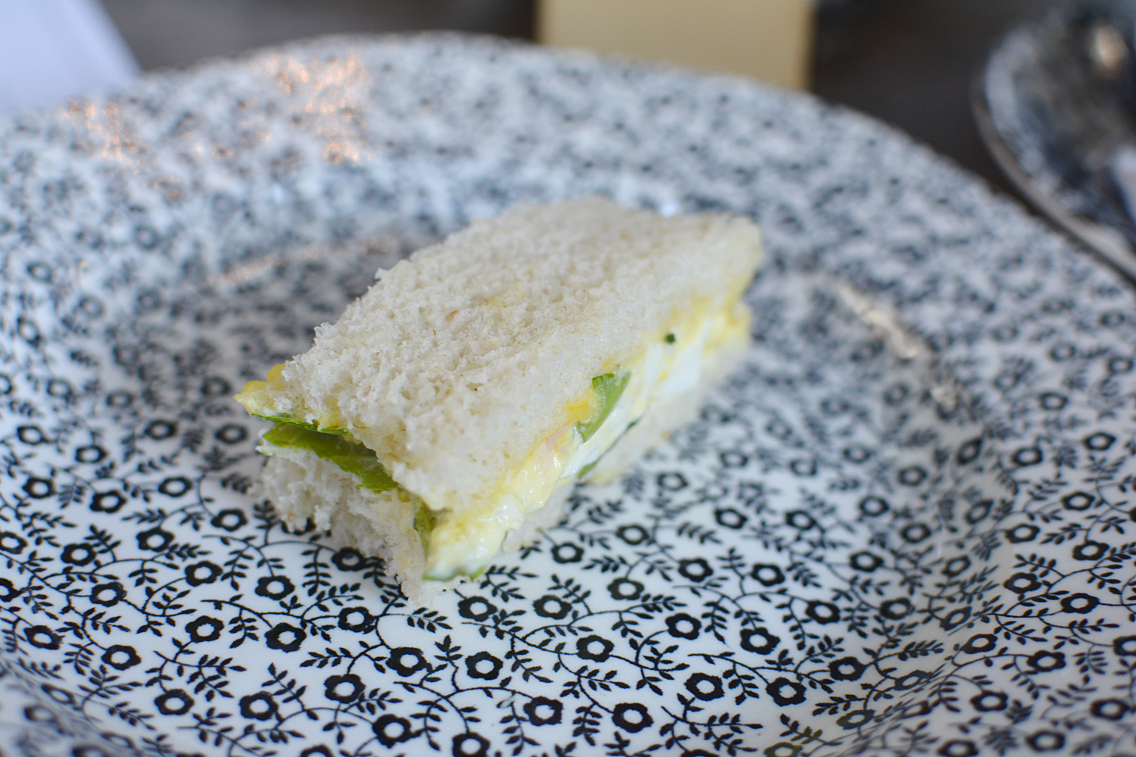 While I wish the Allis offered a cucumber sandwich as well since those are my favorite to pair with Earl Gray, I didn't exactly find myself wanting after sampling their selections. The egg salad is the perfect spring savory bite.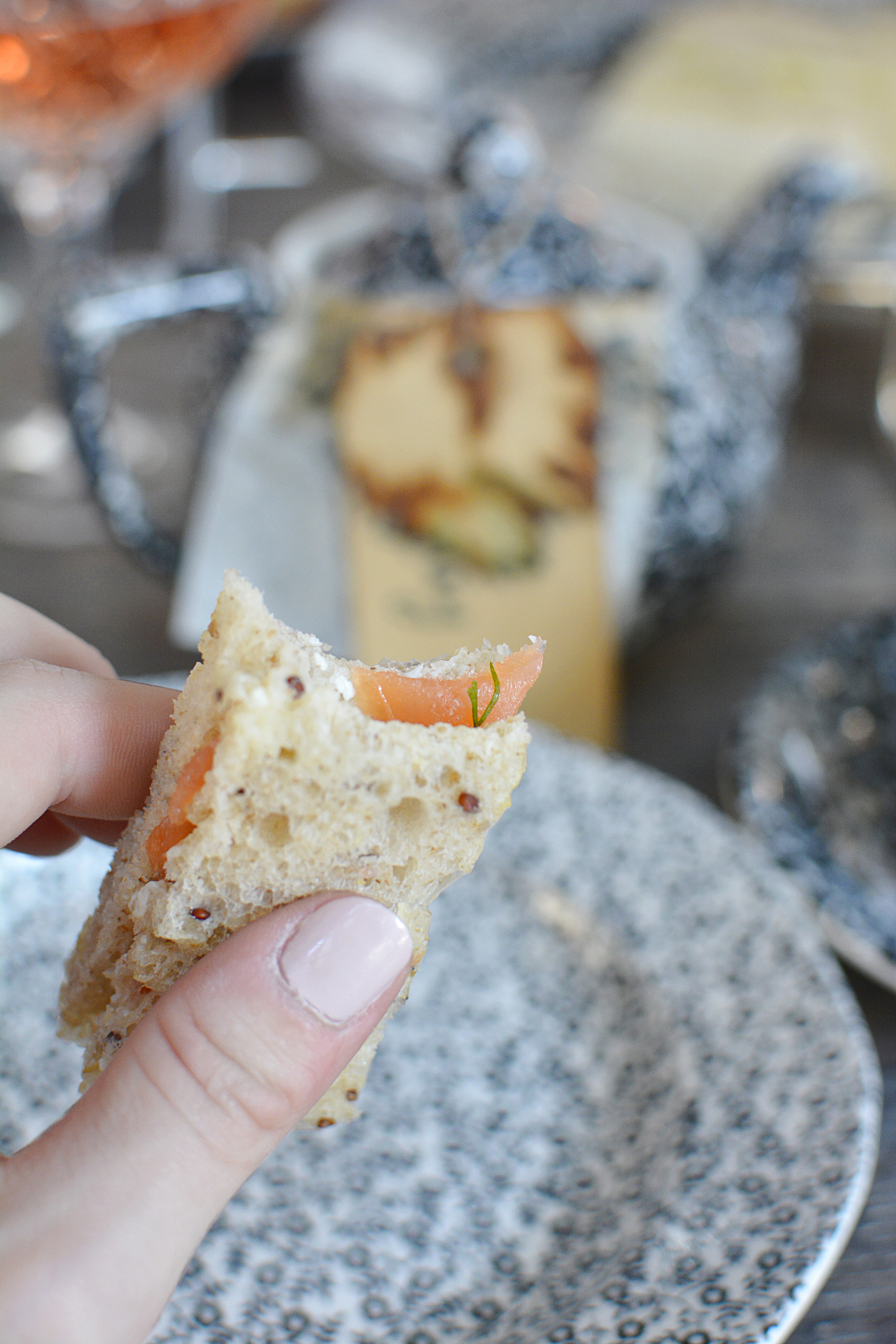 But the delicate smoked salmon stole my heart — the velvety, melt-in-your-mouth texture of the fish marries beautifully with the soft bread.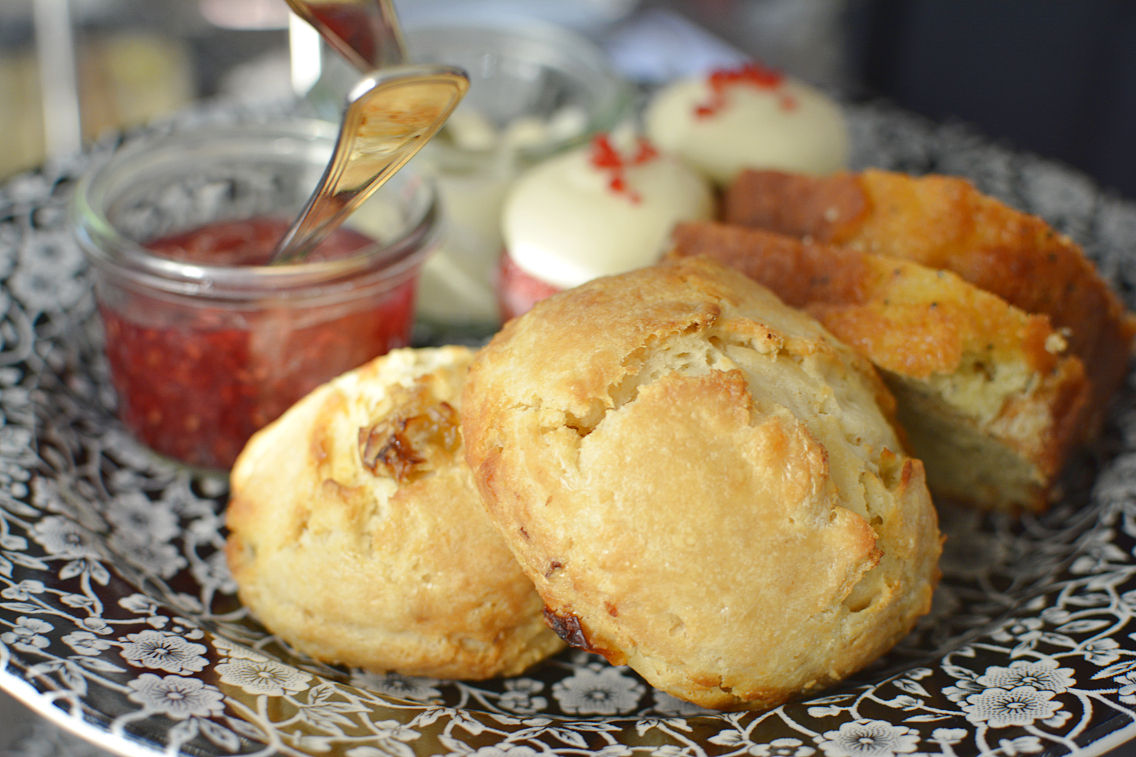 The second tier of sweeter pastries included these heavenly scones. Their brilliant, flakey crust hides an airy but flavorful center that is so satisfying to slather in house-made jams and clotted cream.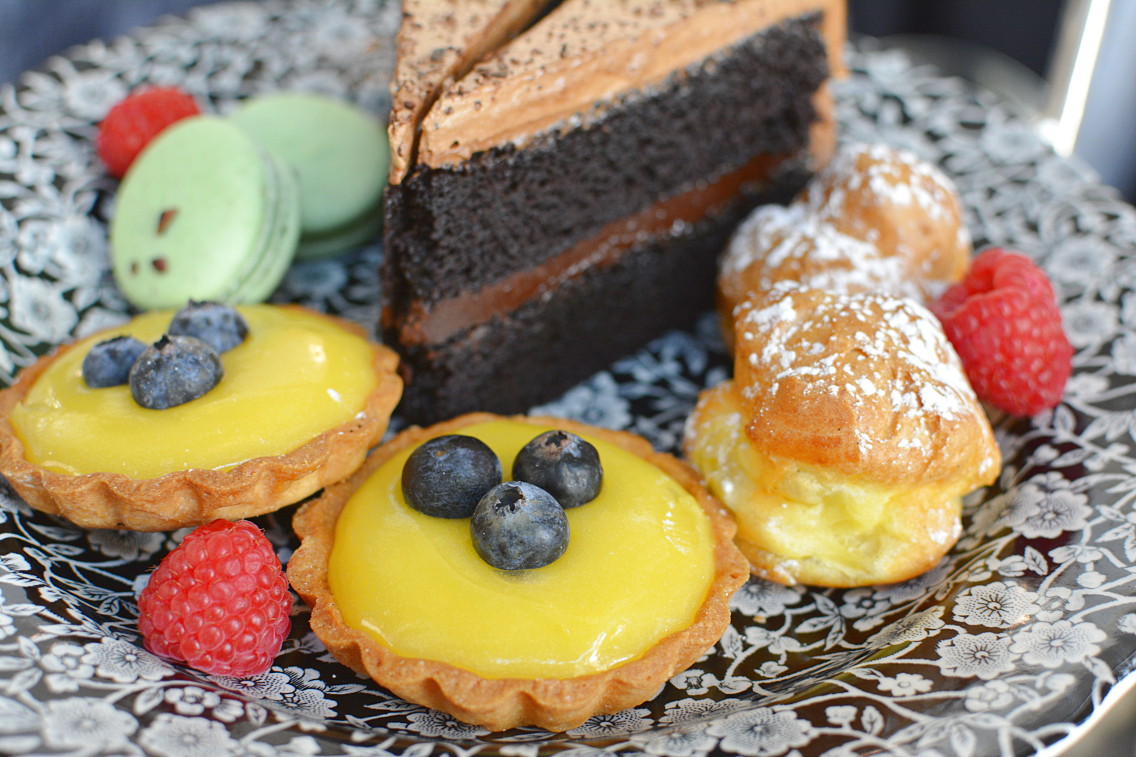 But my sweet tooth always ends up loving the top tier the most and the Allis certainly didn't disappoint with theirs.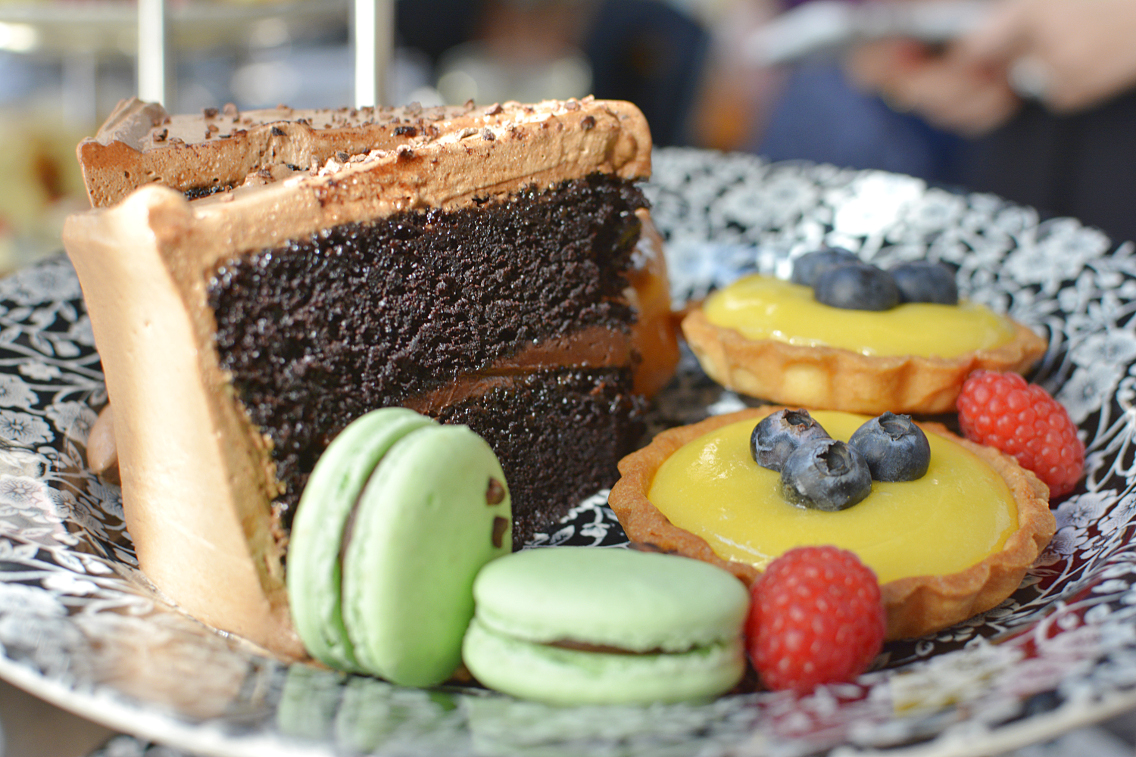 Dense yet creamy chocolate cake…
Smooth lemon tarts with blueberries…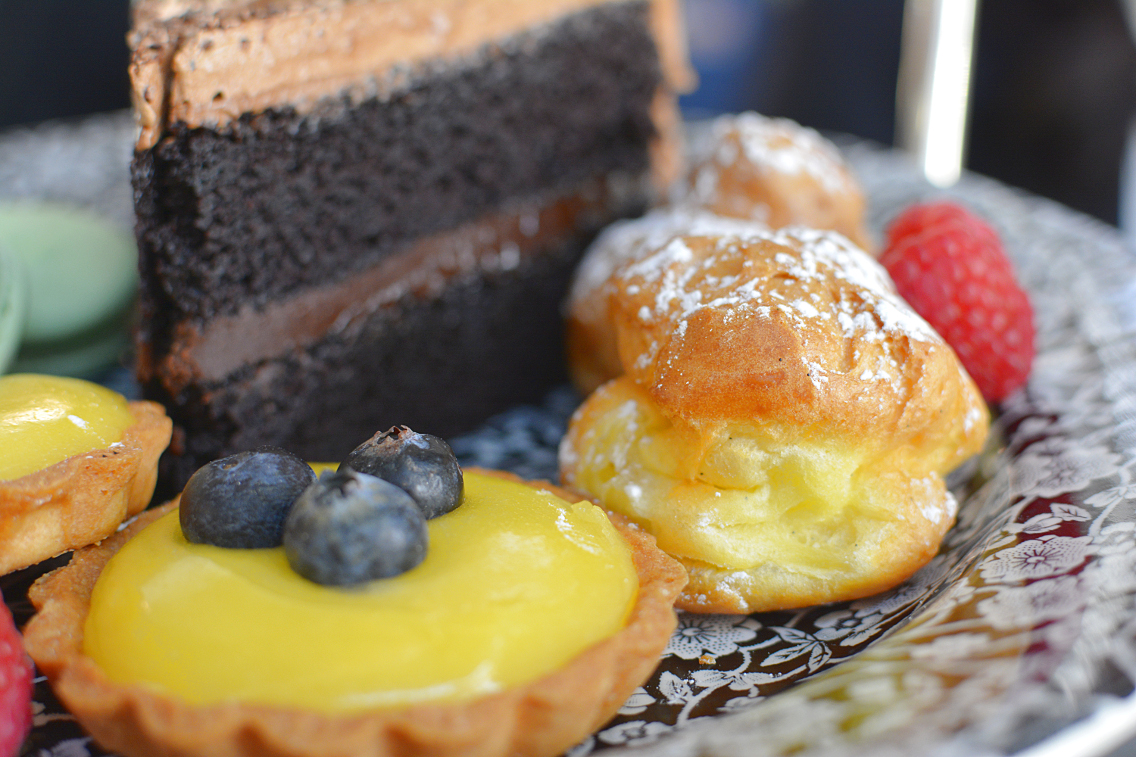 Airy rose-cream stuffed puffs…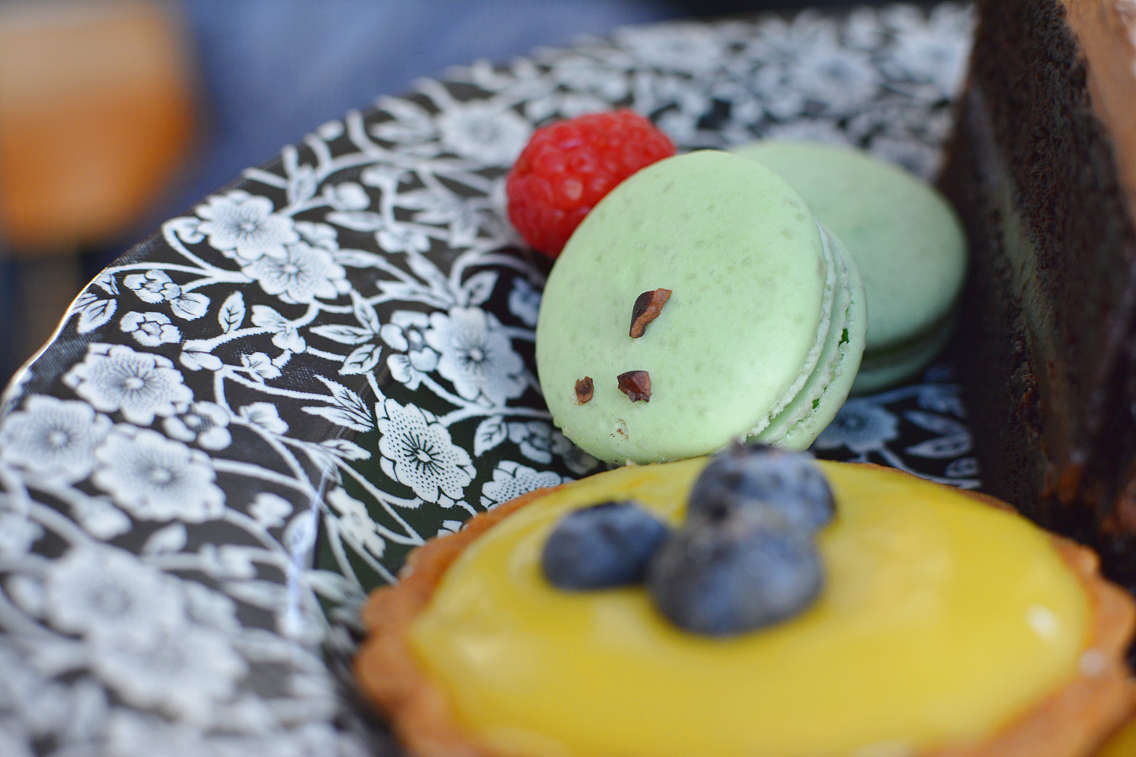 And perfectly executed mint chocolate chip macarons.
The entire experience was positively delicious and left us all wishing for an immediate repeat! If you're looking for a budget-friendly afternoon tea service executed to gourmet perfection, look no further than The Allis!
Now all that's left is to sip our tea and ponder, will Royal Baby #2 be a 'he' or a 'she'?
Disclosure: I received a complimentary meal to facilitate this post. Review and all opinions are my own.