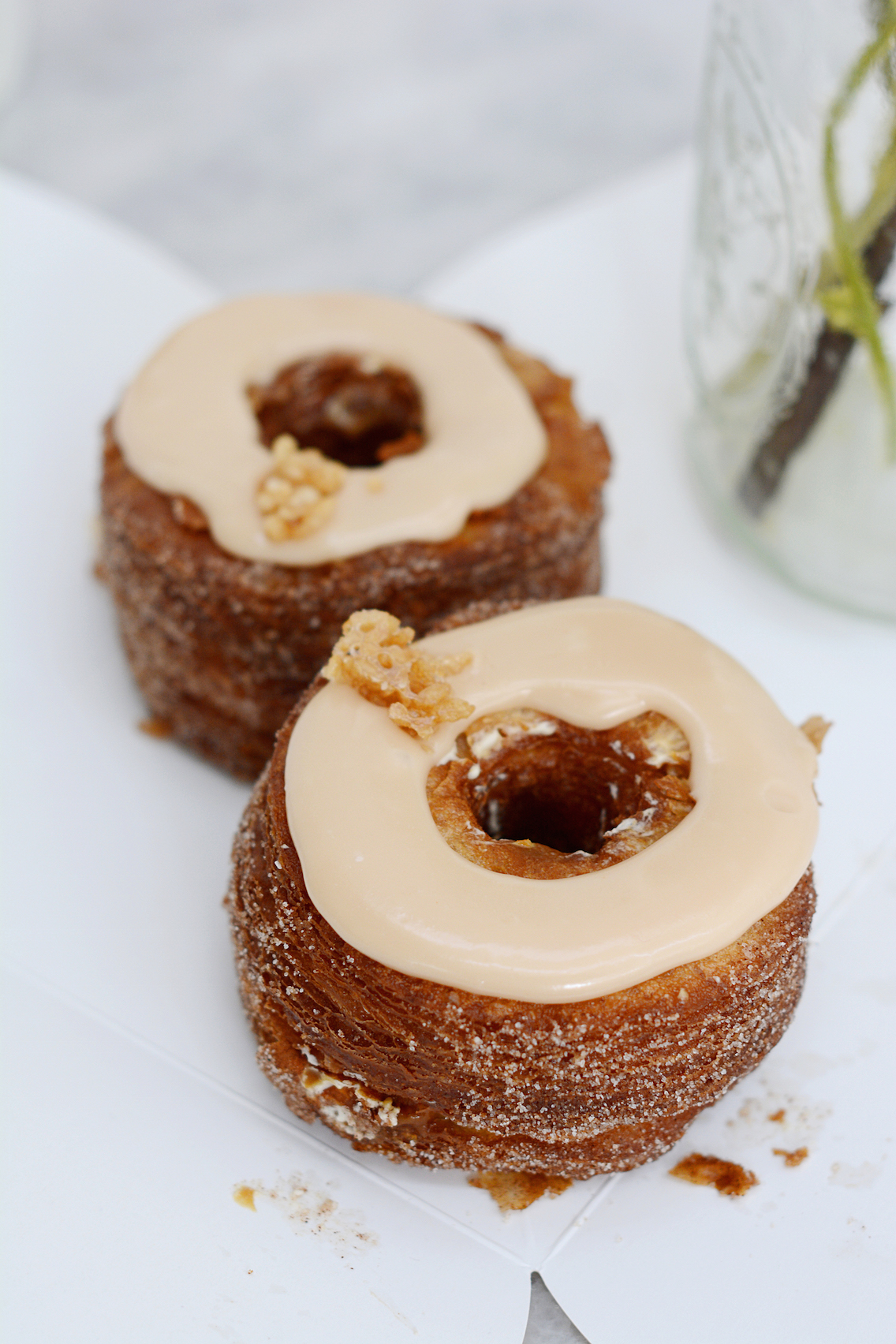 Last Monday morning when my alarm went off at 5:30 AM I desperately wanted to hit the snooze button.
BUT last Monday morning I was in NYC for the first time in 11 years.
And despite the fact that a 5:30 AM EST alarm was 4:30 AM CST to my body, I leapt out of bed and got ready — I had a very important quest to fulfill.
For I was about to embark on a bucket list-fulfilling adventure to the birthplace of the world's first cronut, Dominique Ansel Bakery.
This sort of quest isn't one you should take lightly. It involves planning, patience, and plenty of warm layers. After reading the bakery's Cronut 101 tips, I set out to get in line in for the bakery (which opens at 8 AM sharp) by 7:15.
Sure, you can preorder your cronuts online but, for me, waking up and waiting in line felt like a necessary right of passage in order to properly knock "eat my first cronut at Dominique Ansel" off my bucket list.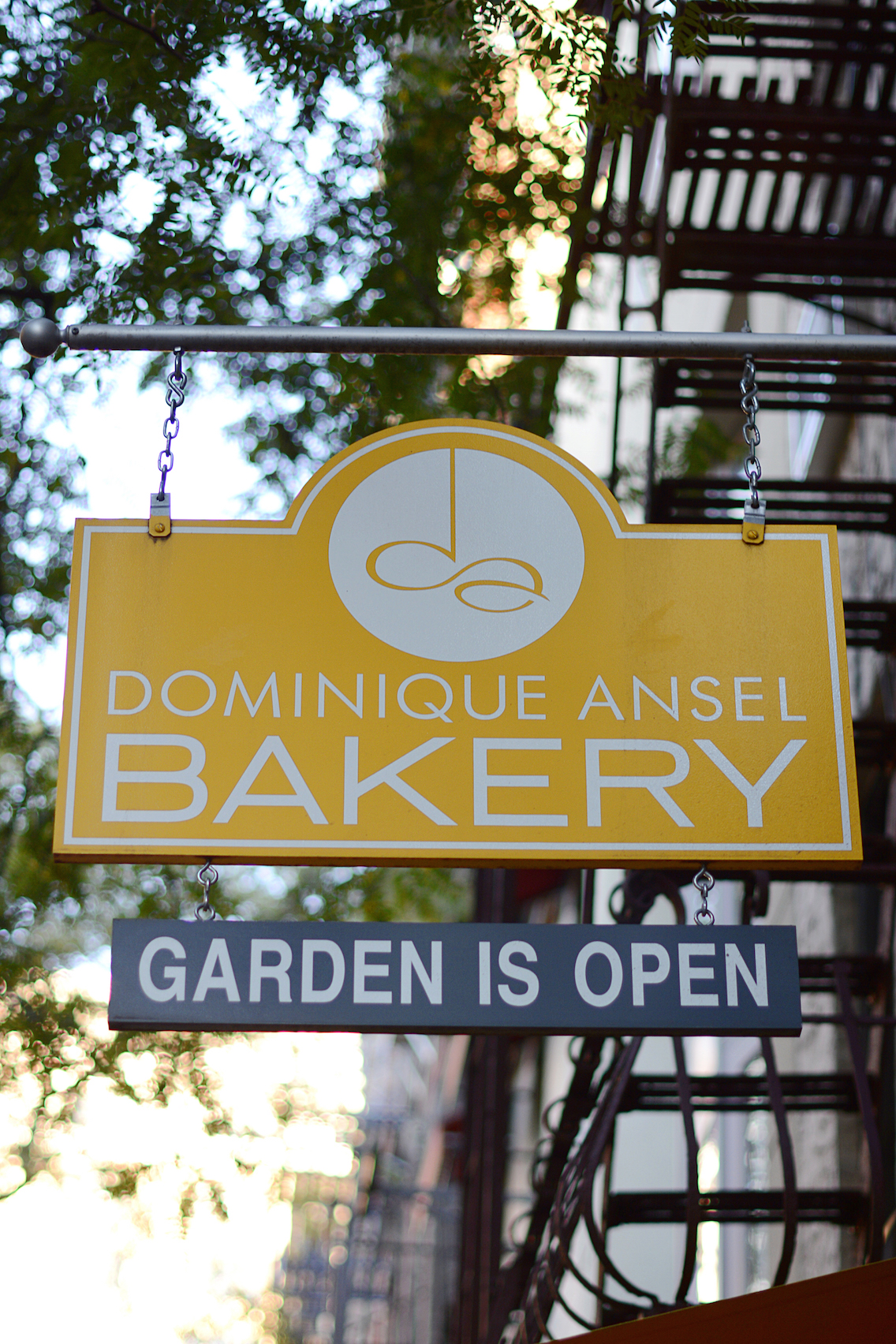 I arrived at 7:11 AM and found my place in line — I had to have been at least the 20th person by then.
It was a bitter, chilly morning (34 degrees) and, without any coffee, the wait felt a little slow. But thankfully I had layered a down liner under my favorite Barbour coat to stay warm and brought my trusty phone charger so I could catch up on emails and Instagram while I waited.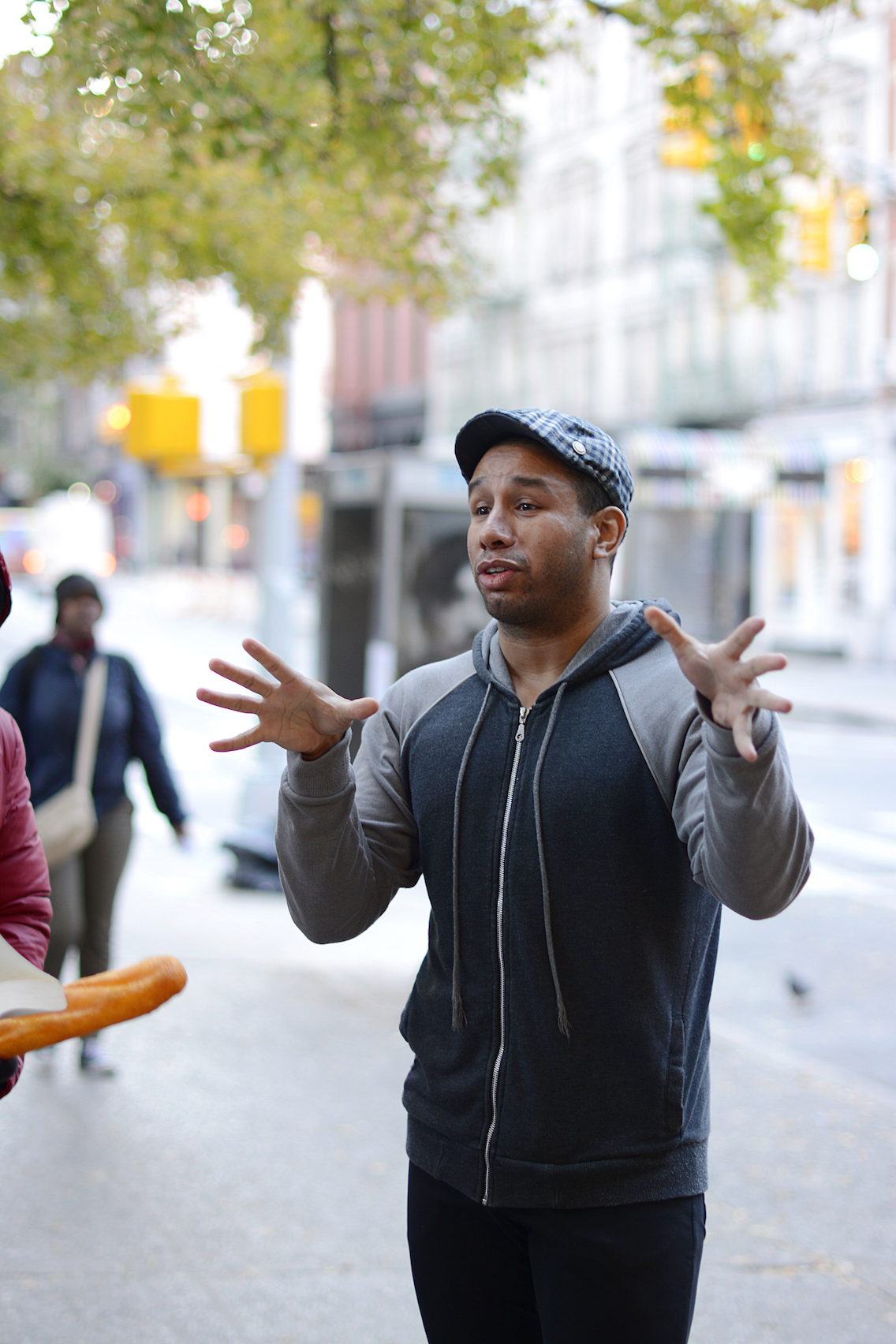 The line was organized and the staff friendly and super-welcoming (well… welcoming for New Yorkers :-P). With 15 minutes until opening, they brought us each fresh warm madeleines to snack on for the rest of the wait.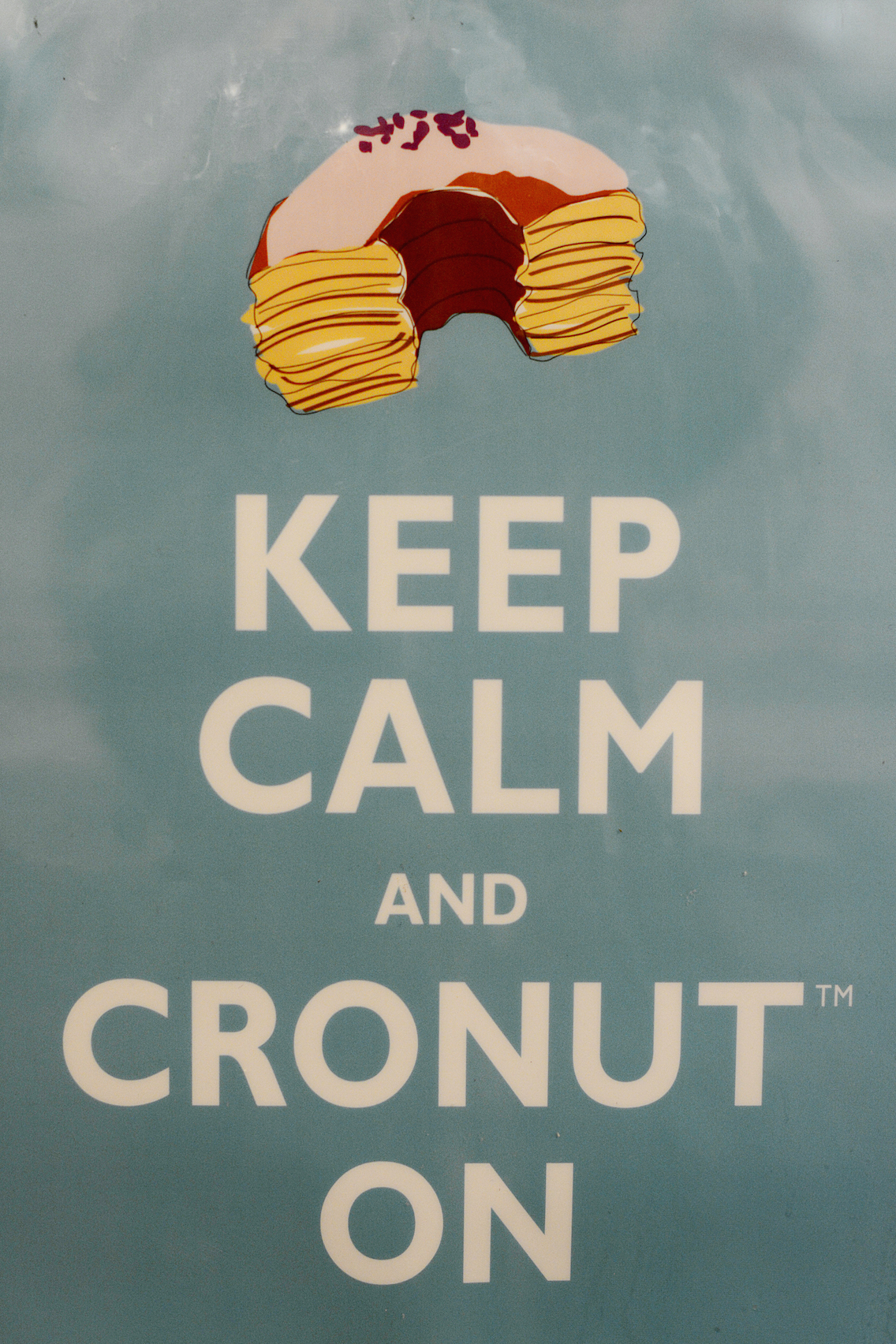 Once we got inside, we took our places in line and waited again. The interior is tiny but charming with little homages to the cronut everywhere.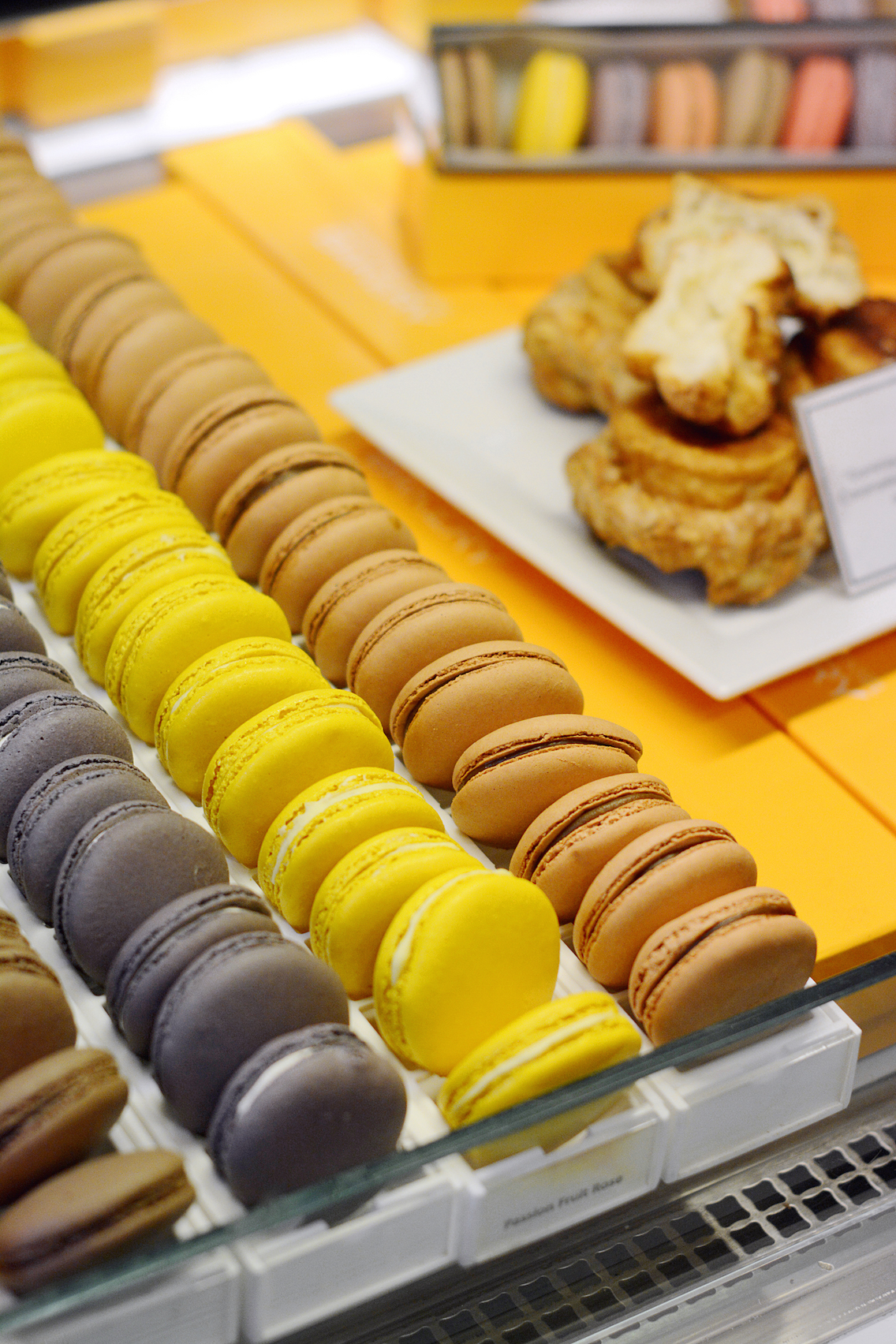 As you wait, you can't help but drool all over the bakery-length display case of treasured sweets including macarons,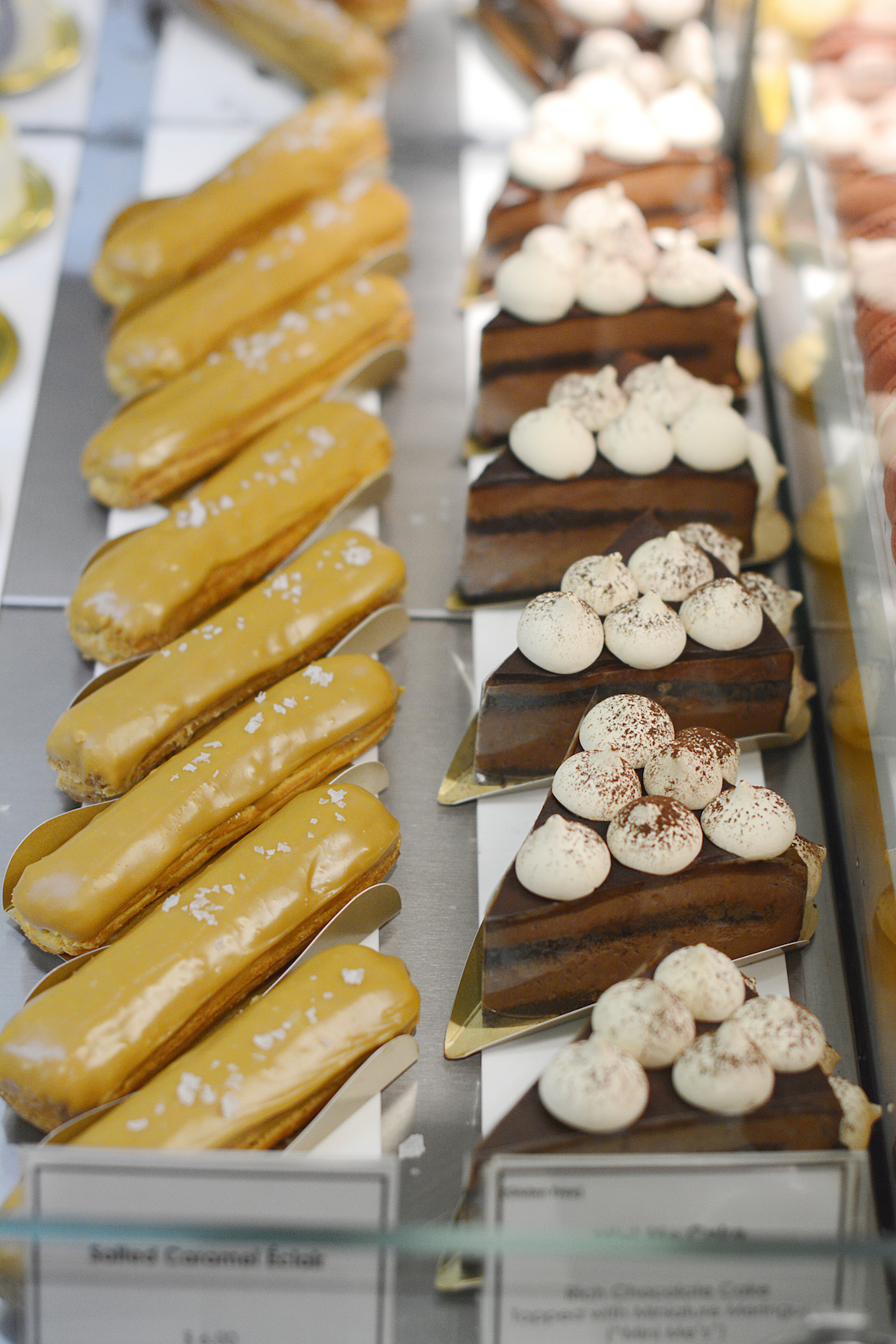 éclairs,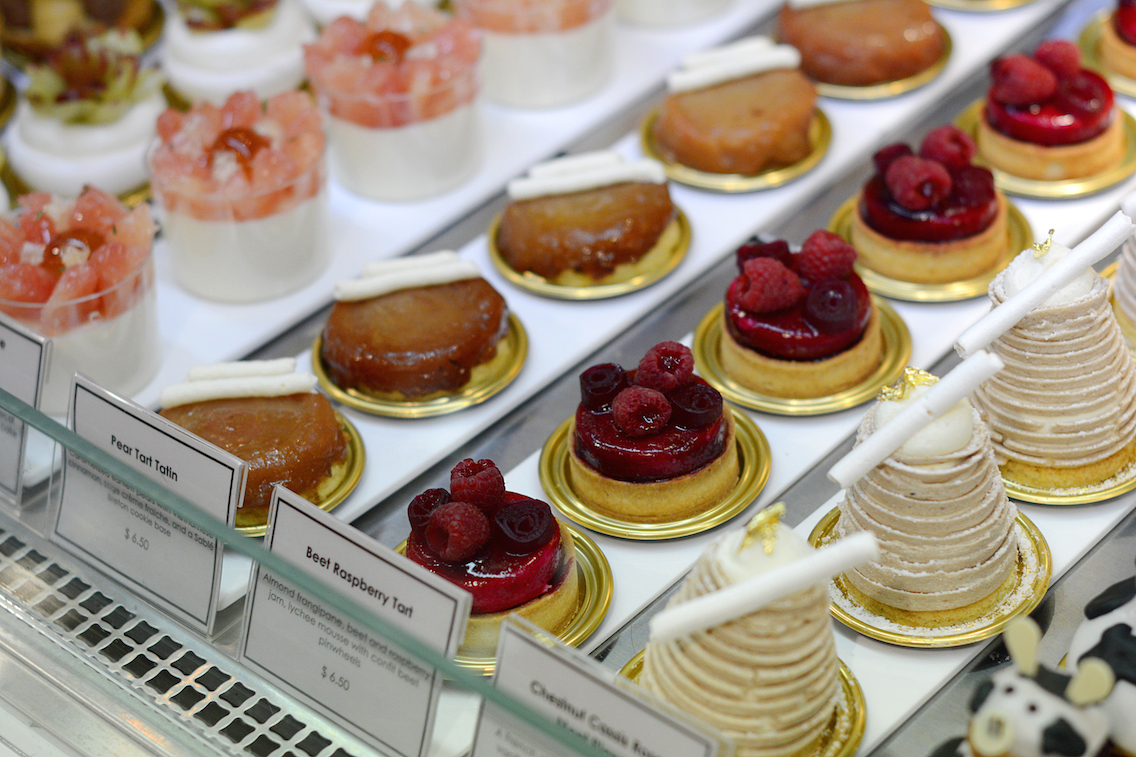 raspberry tarts,
grapefruit thyme panna cottas,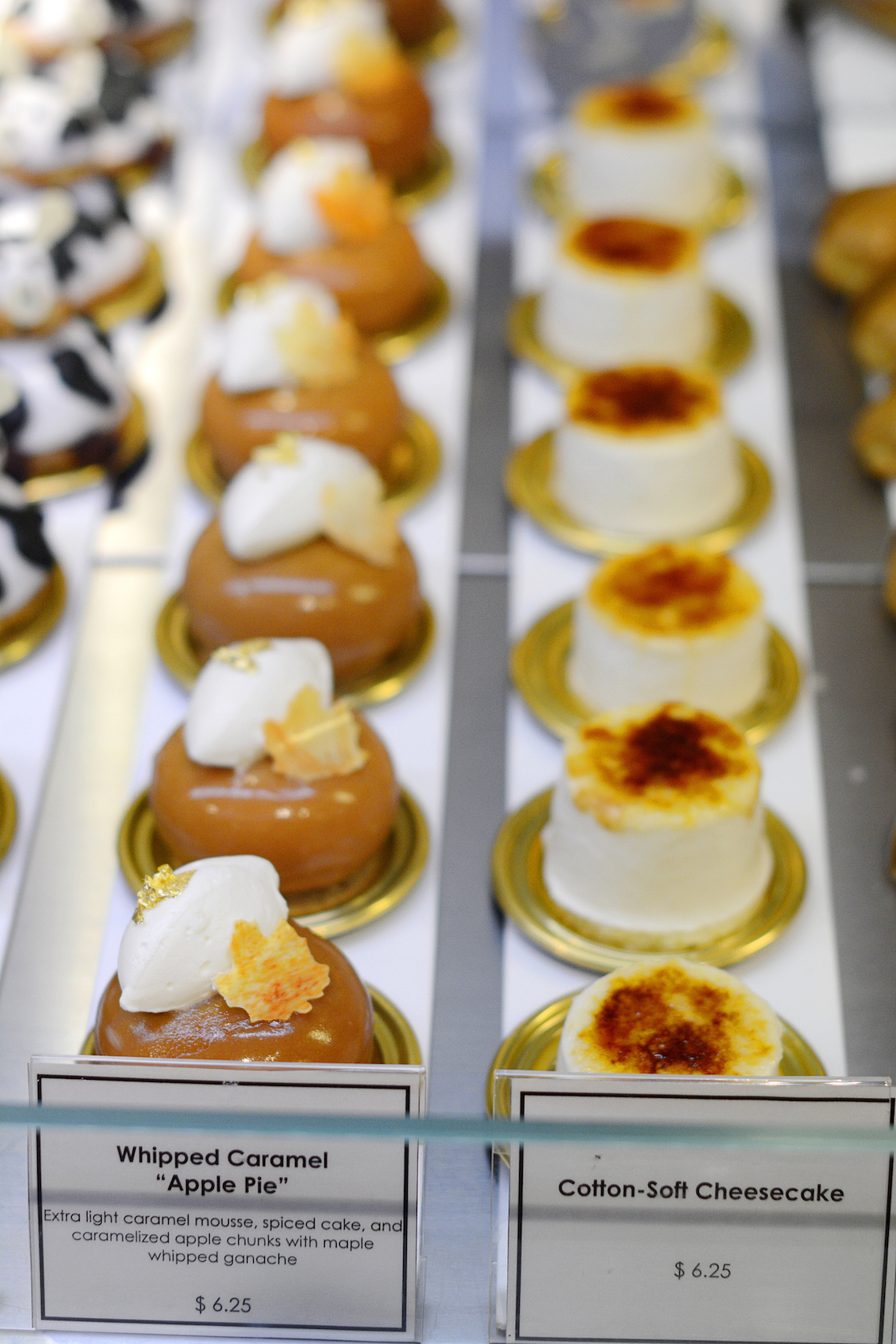 apple pies, cotton-soft cheesecakes,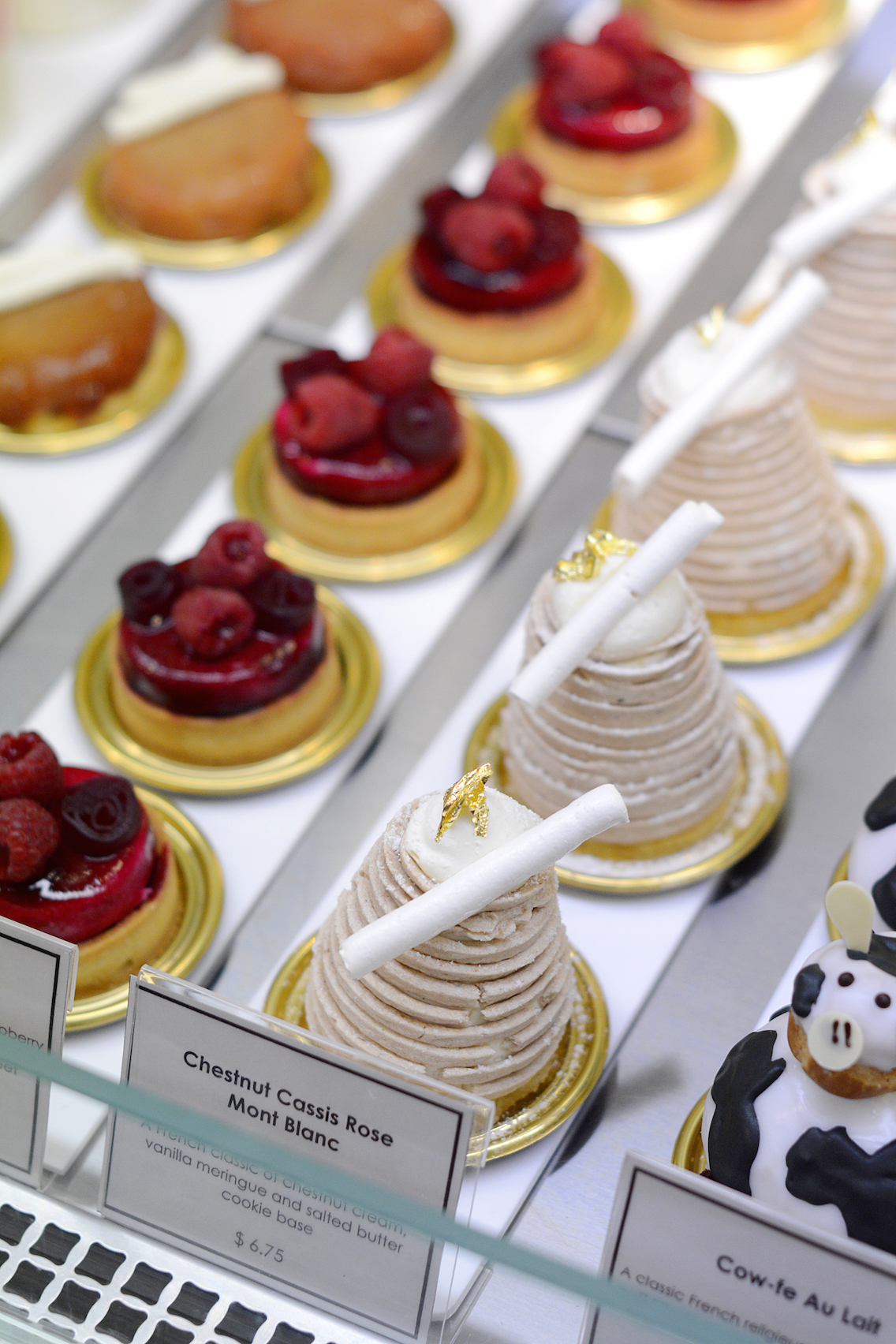 chestnut cassis rose mont blancs,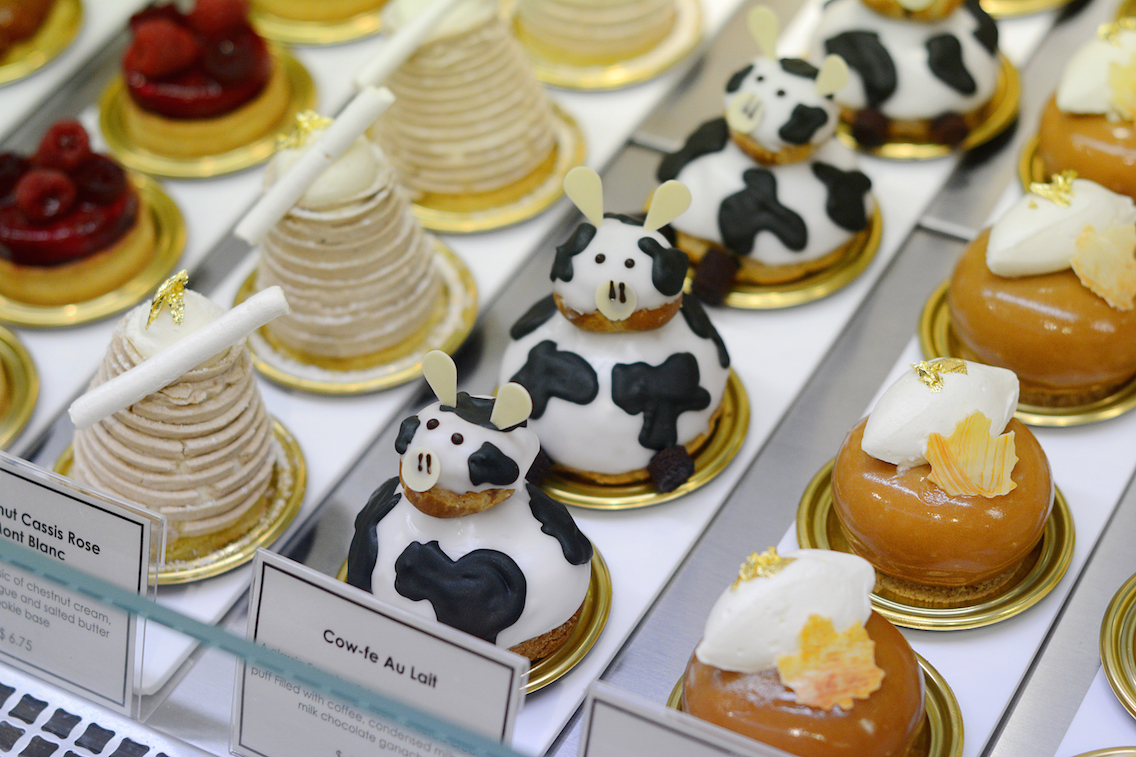 and even a provocative 'Cow-fe Au Lait'!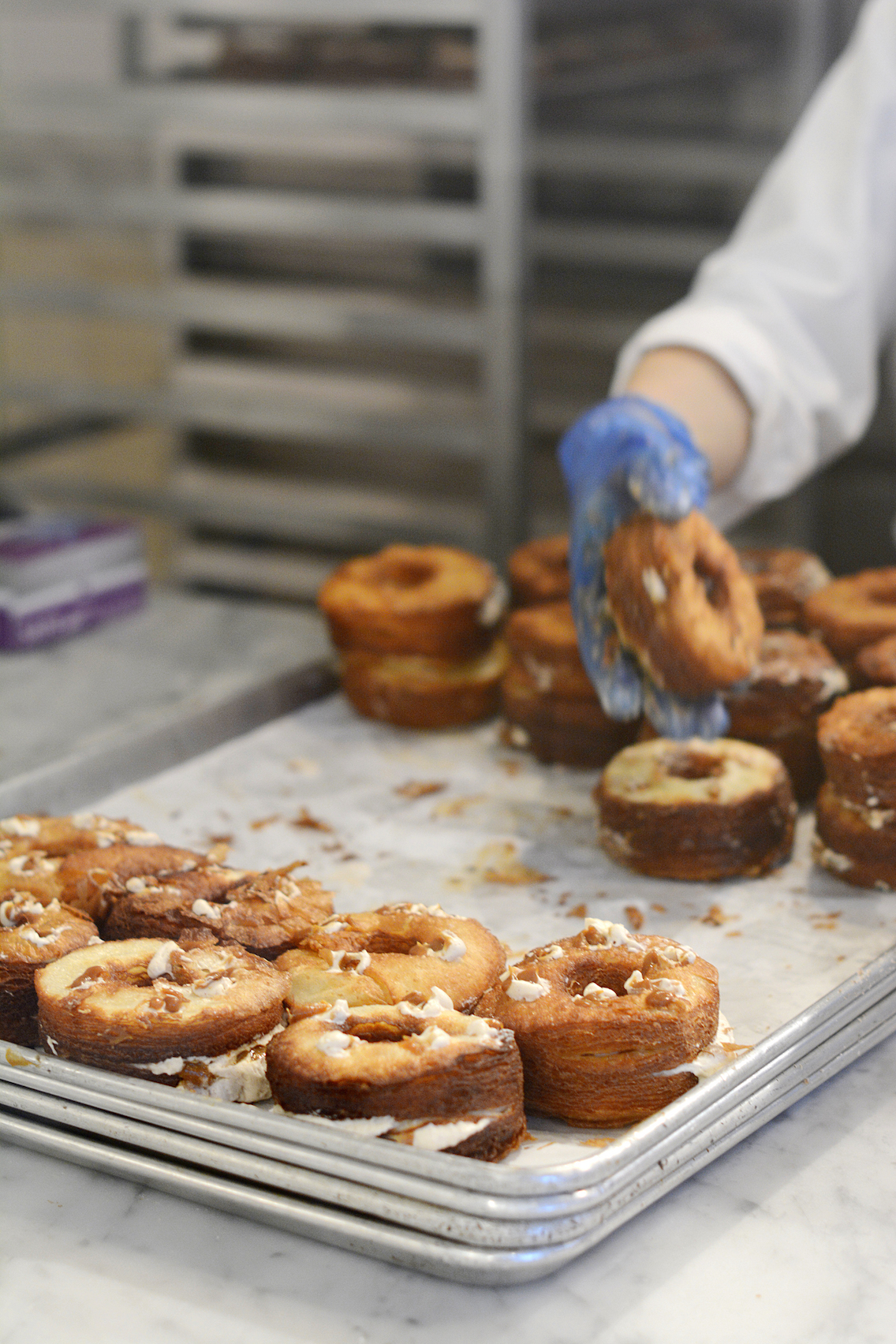 You can also watch through the bakery windows as the day's cronuts are assembled. They make a minimum of 350 cronuts every day (and generally sell out of them all before 9 am).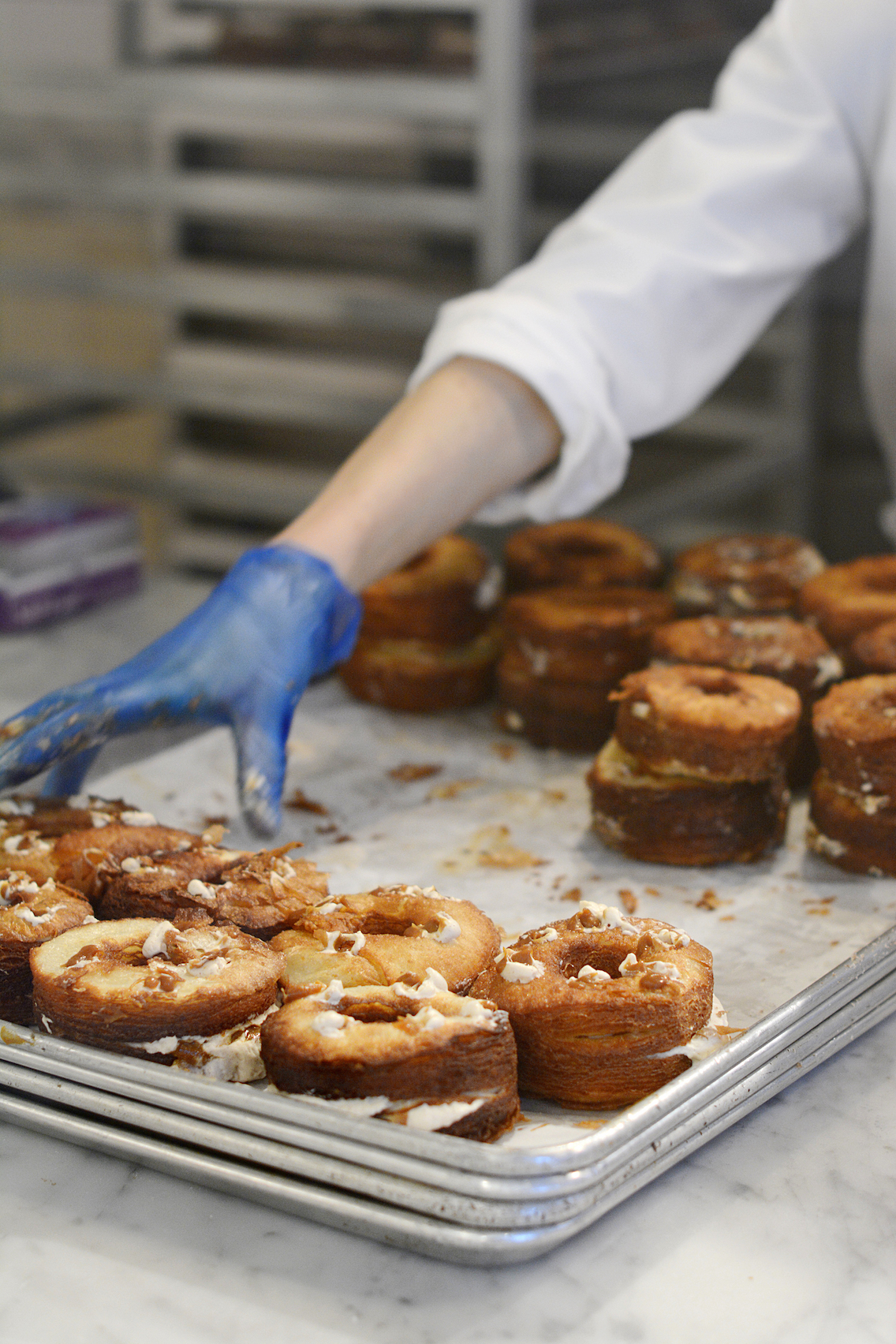 It's so fascinating watching the flaky layers be filled and glazed!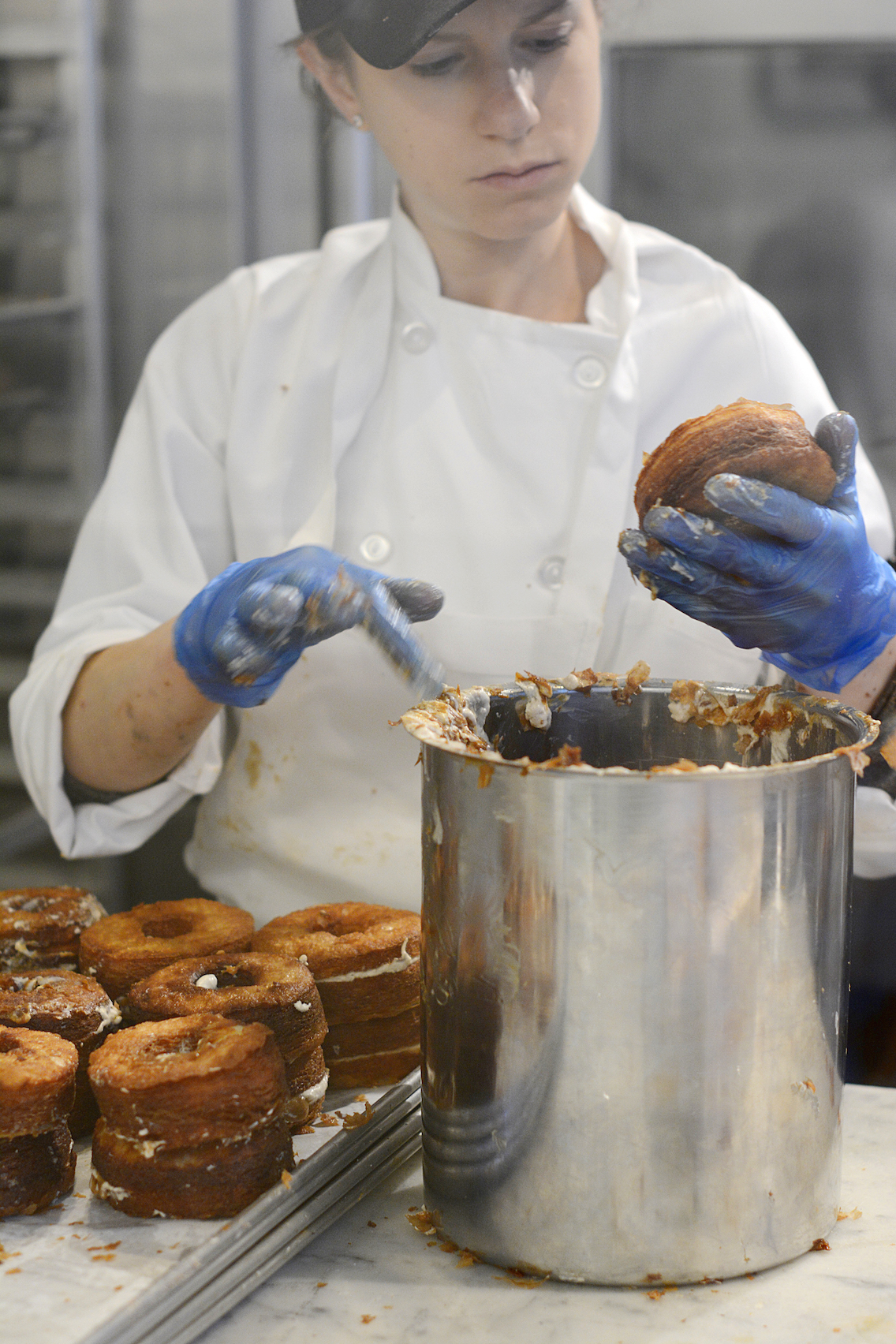 Best job ever?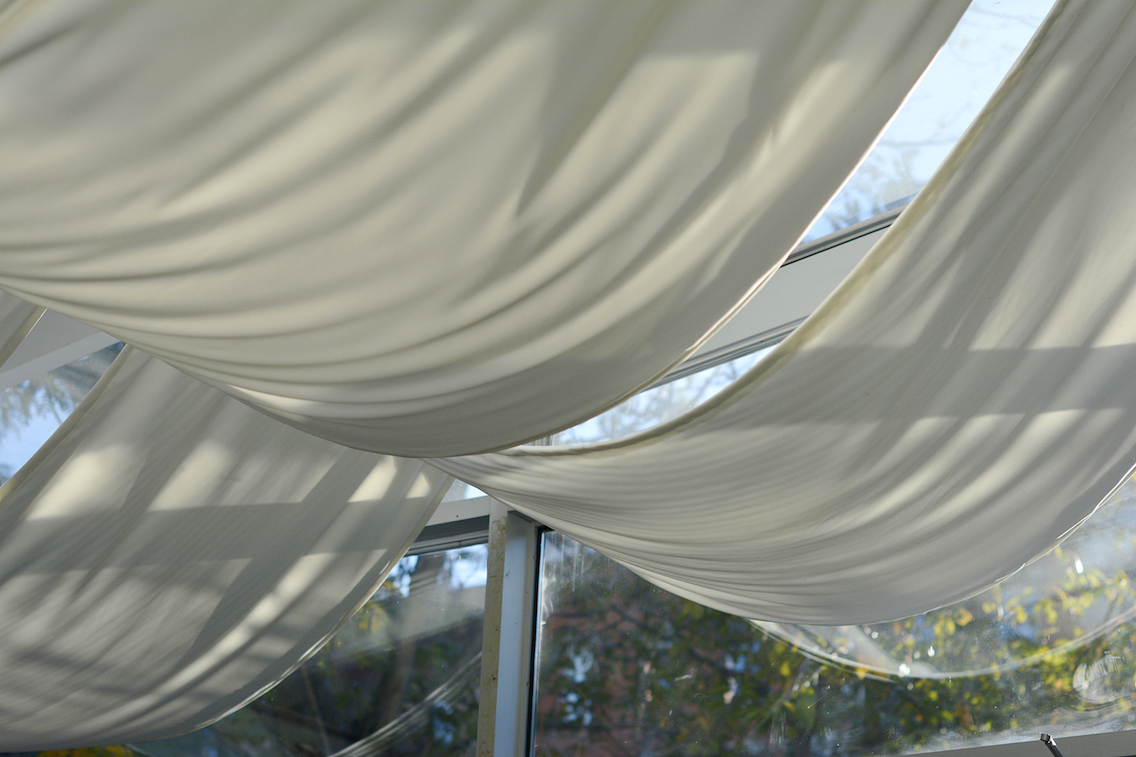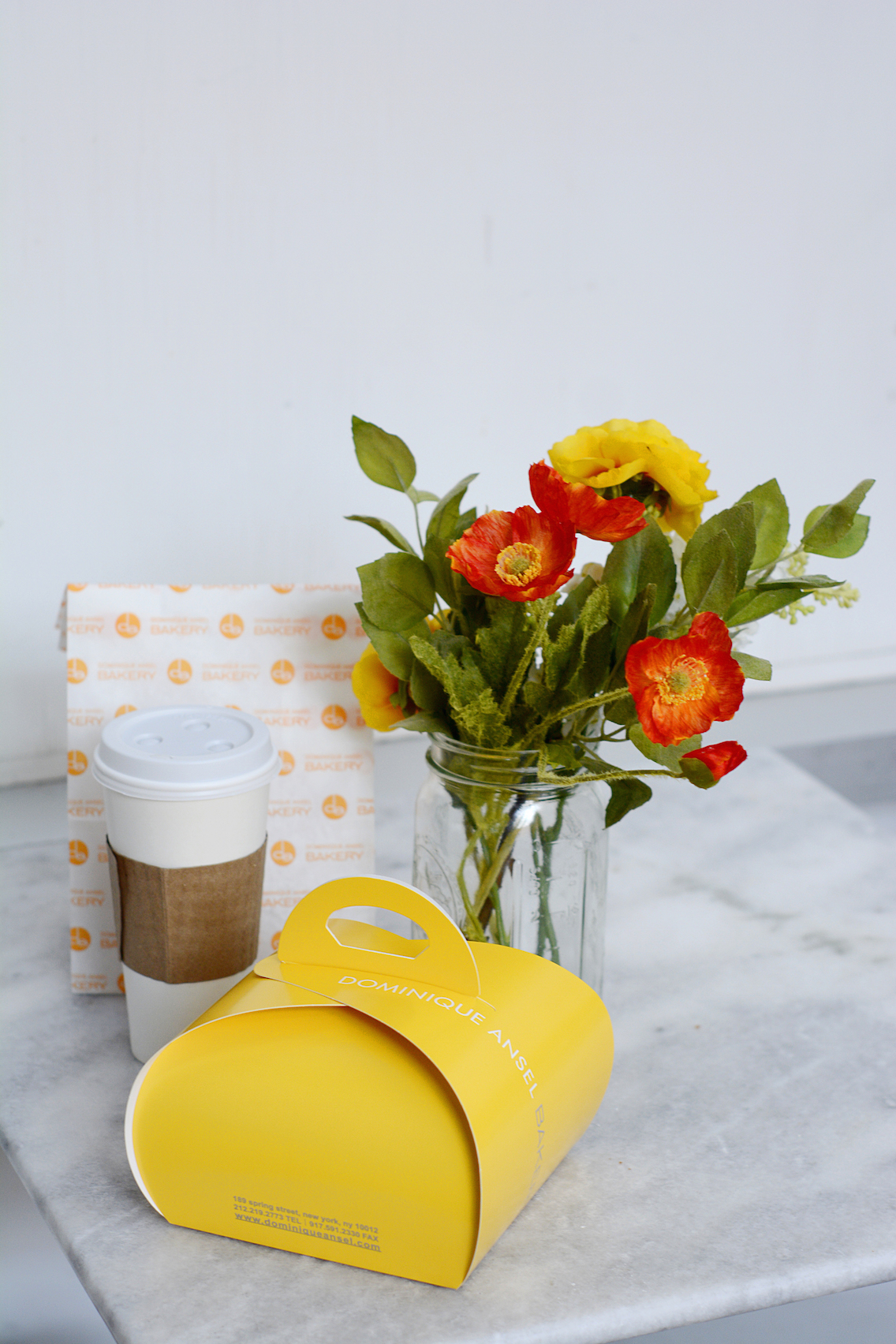 After purchasing my cronuts (and perhaps a few other baked goodies), I grabbed a seat in the beautiful indoor garden area in back so I could slowly sip my coffee, finish waking up, and truly appreciate checking "eat my first cronut at Dominique Ansel" off my bucket list.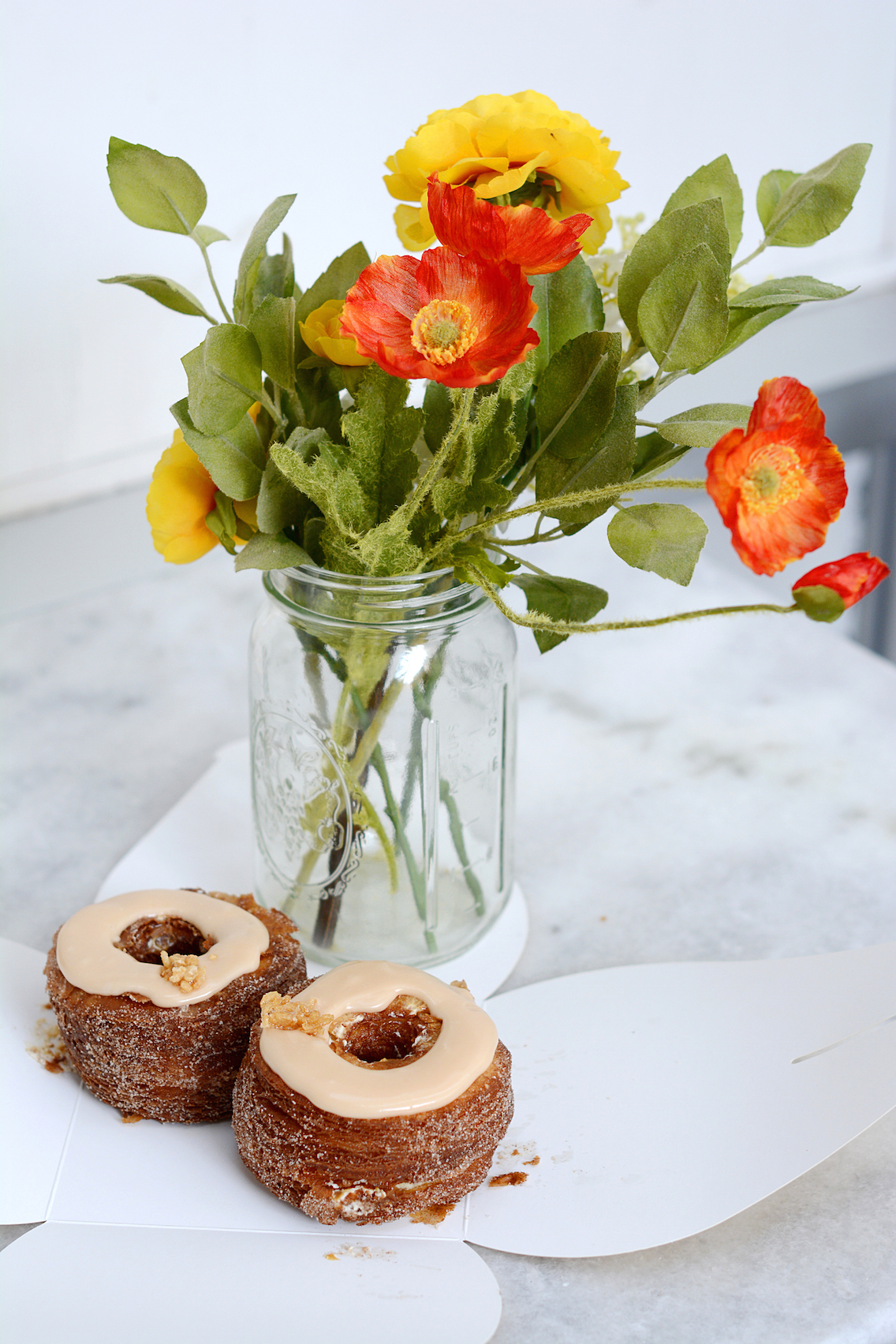 When I finally opened the box I suddenly realized why these innovative little pastries have taken the world by storm.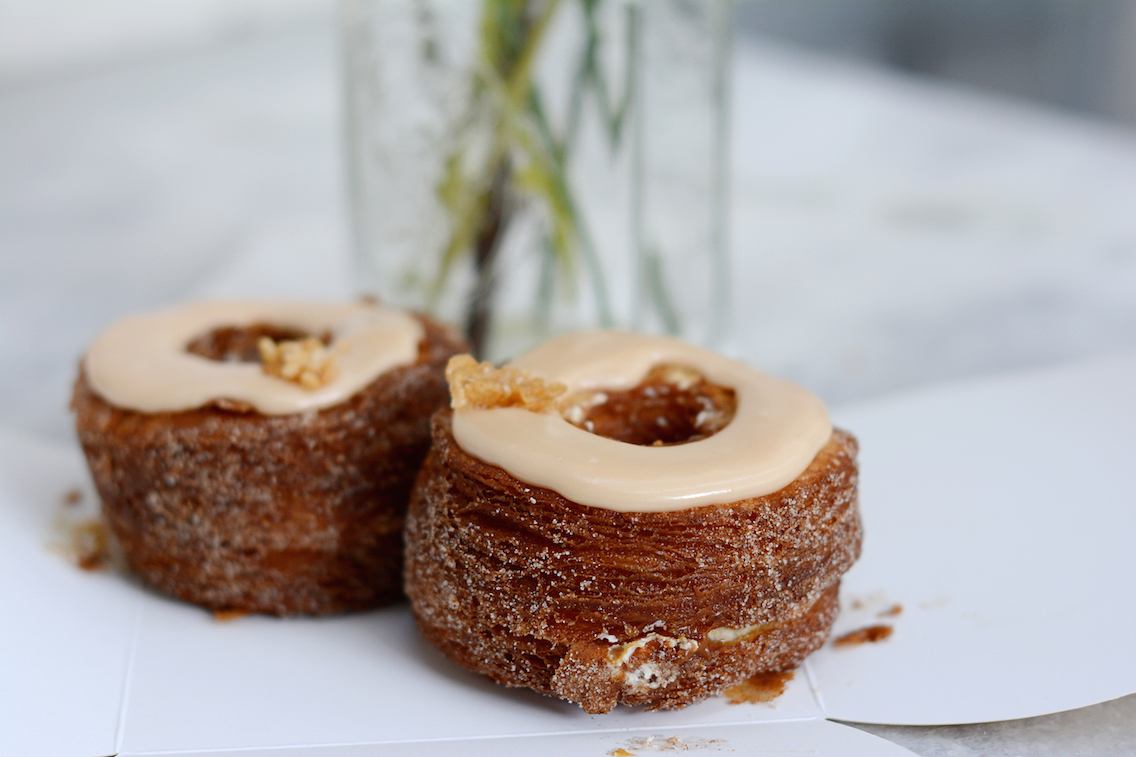 Just look at those beautiful, sugared layers!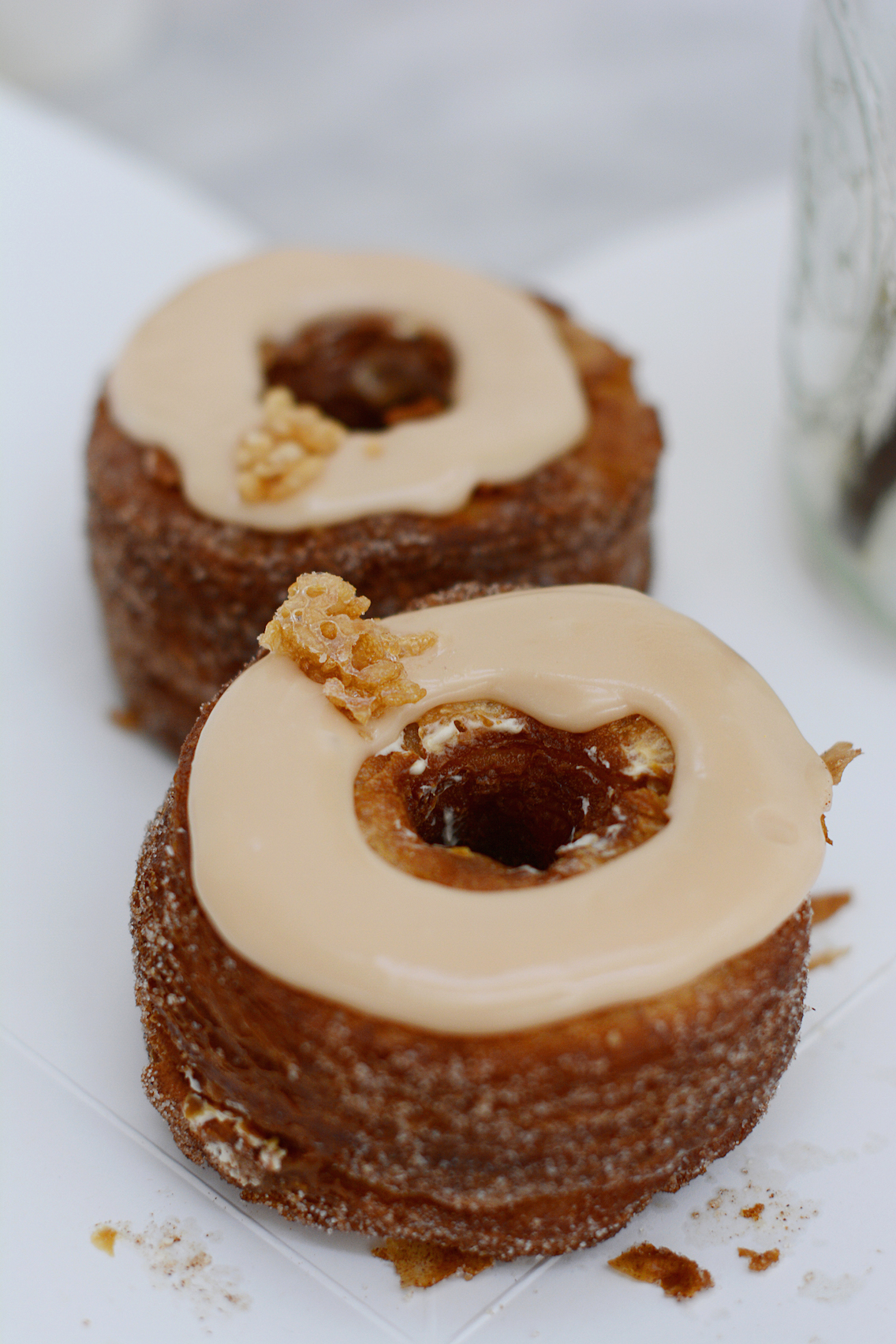 Each month the cronut flavor changes — for October this year, the flavor was this heavenly Horchata Caramel (November will be Toffee Coffee with Salted Buttercrunch Crumble!).
Small dots of salty caramel married with the cinnamon creaminess of the horchata filling perfectly. I know I'll be sad to not be able to buy this flavor again the next time I stop in (though I'm sure whatever the flavor, I will love it).
So many people have asked me one simple question: was it worth the hype?
And my response would be an astounding YES.
While some may not think the wait is worth it, I'm a food tourist and adventurer at heart and it's epic journeys like this one that remind me how incredible food makes life truly beautiful. If you ever have the opportunity, wait in line for your own cronut, do it! It certainly makes for an amusing story on top of everything else!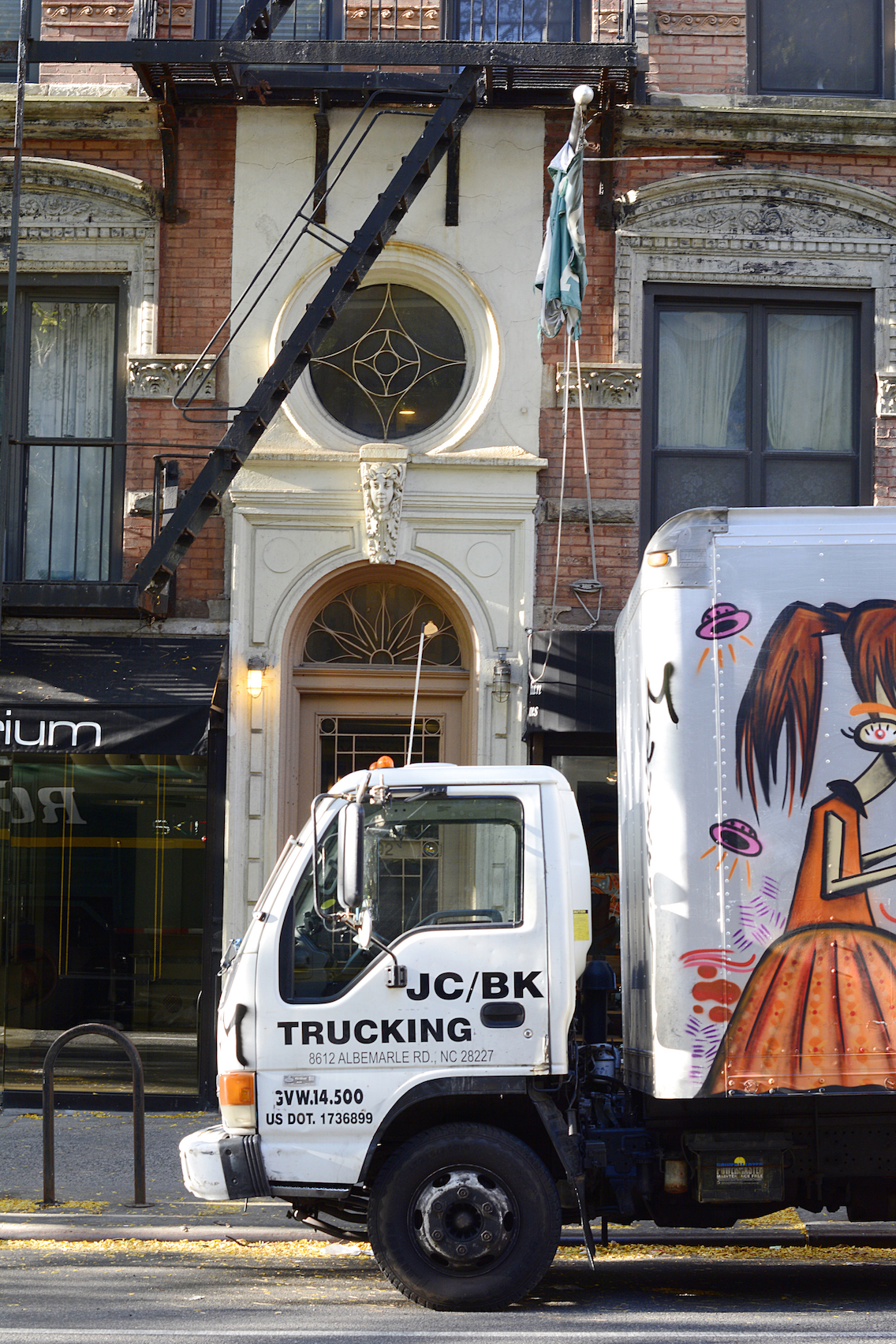 After properly caffeinating and warming up in the bakery, I set out to explore more of beautiful Soho.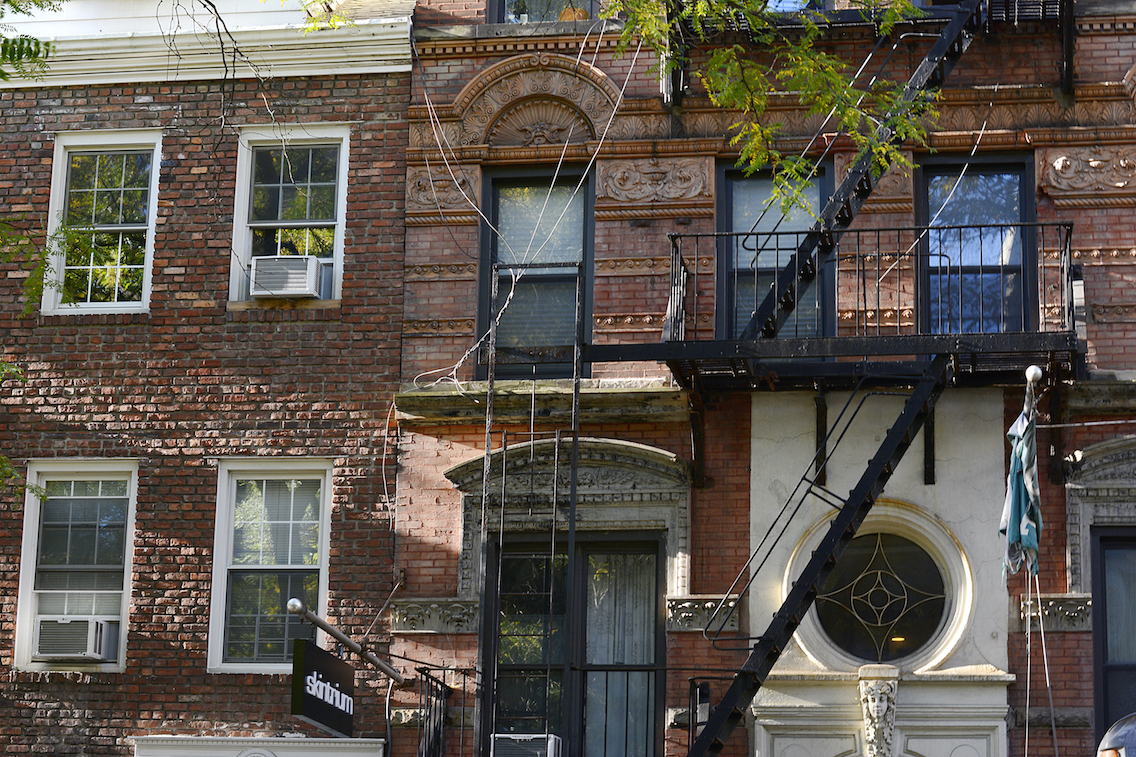 The mixture of architectural designs and detailing is positively entrancing. I could easily spend a month wandering those streets and never see the same thing twice.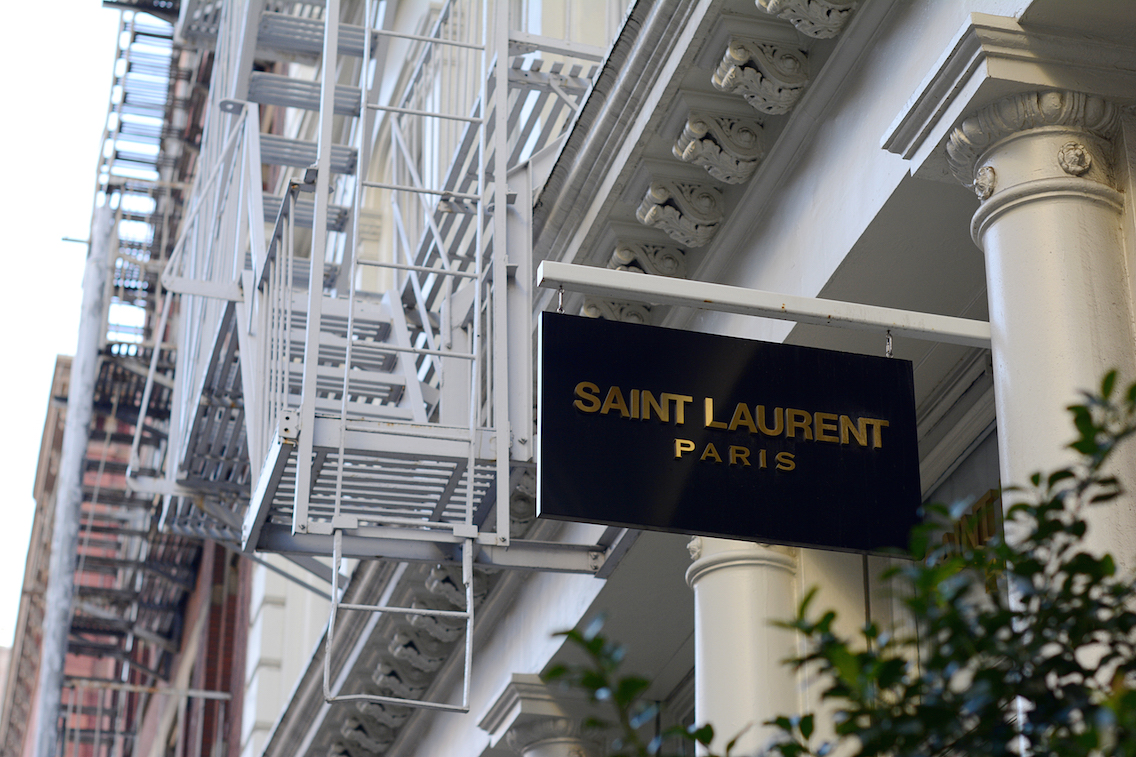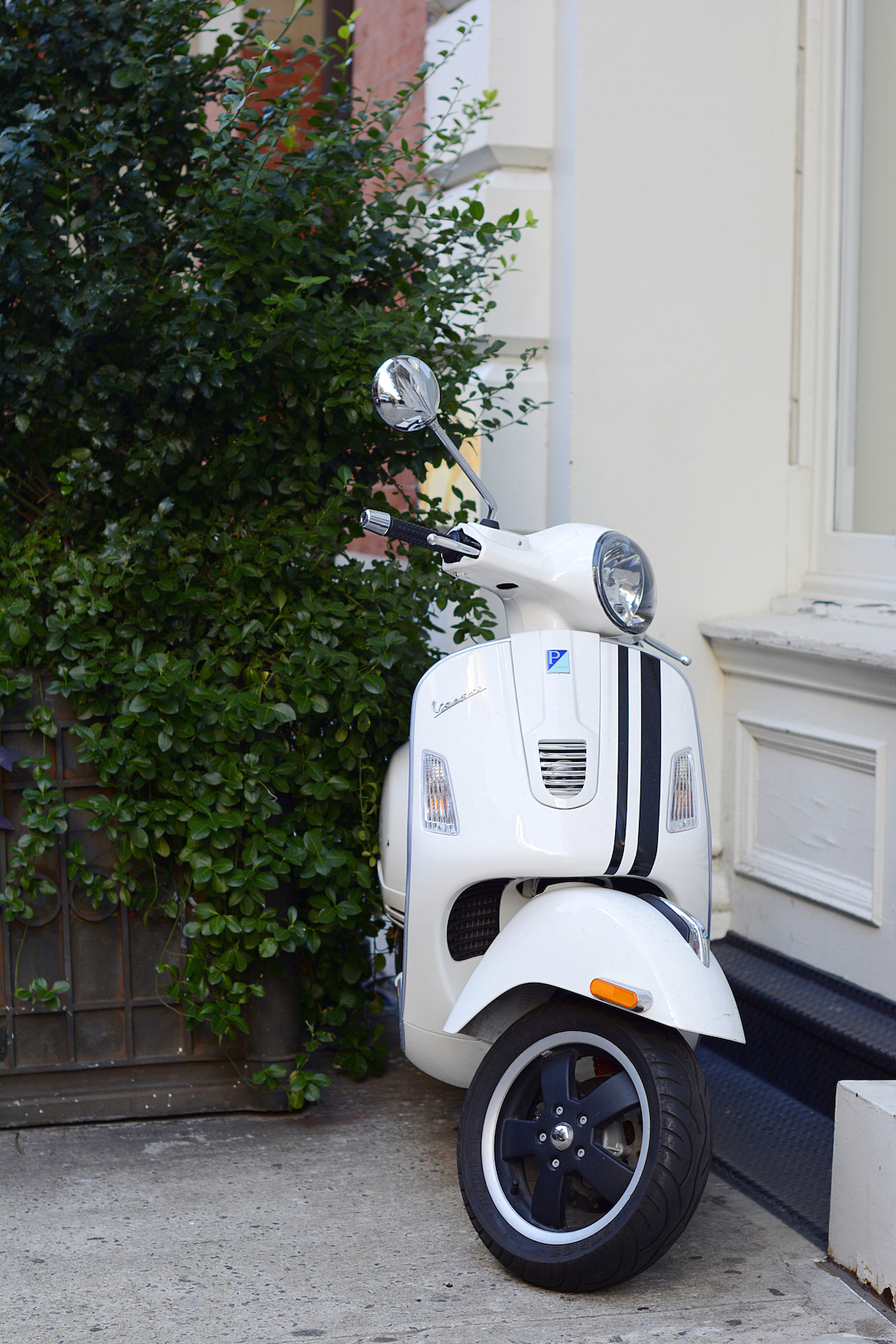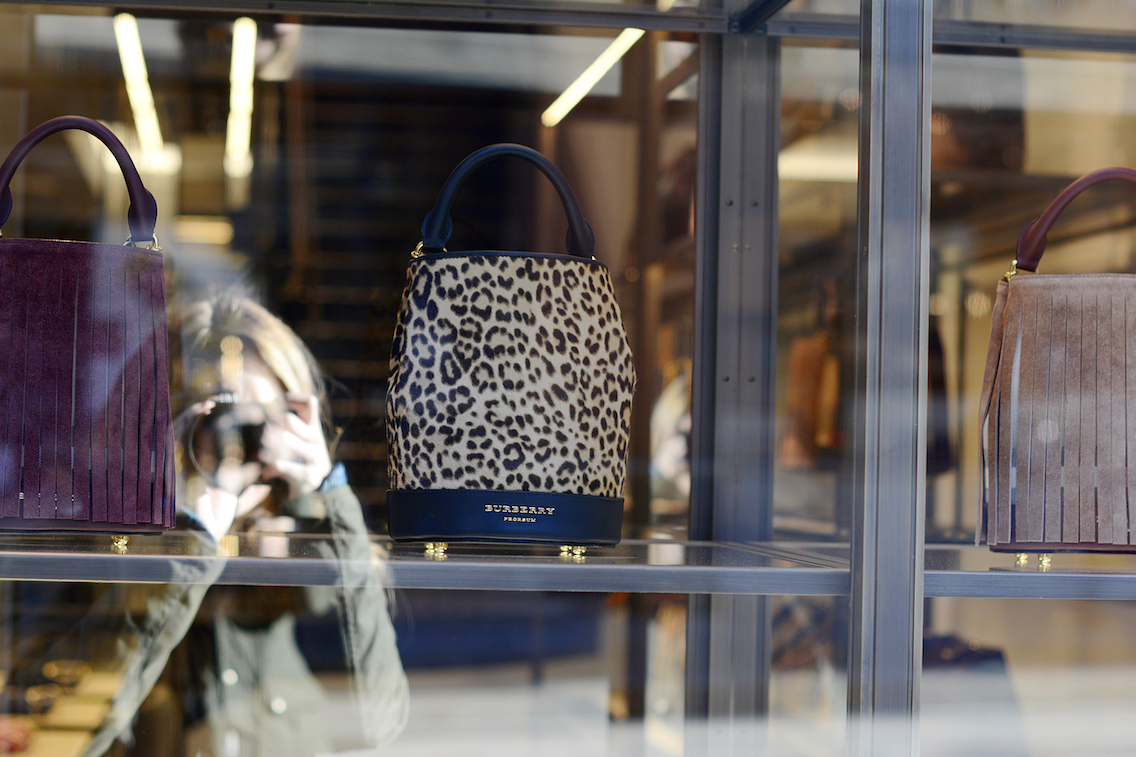 I came across the Burberry store and did a little window shopping. I've been absolutely obsessed with their bucket bags this season after seeing Shalice Noel style hers last month.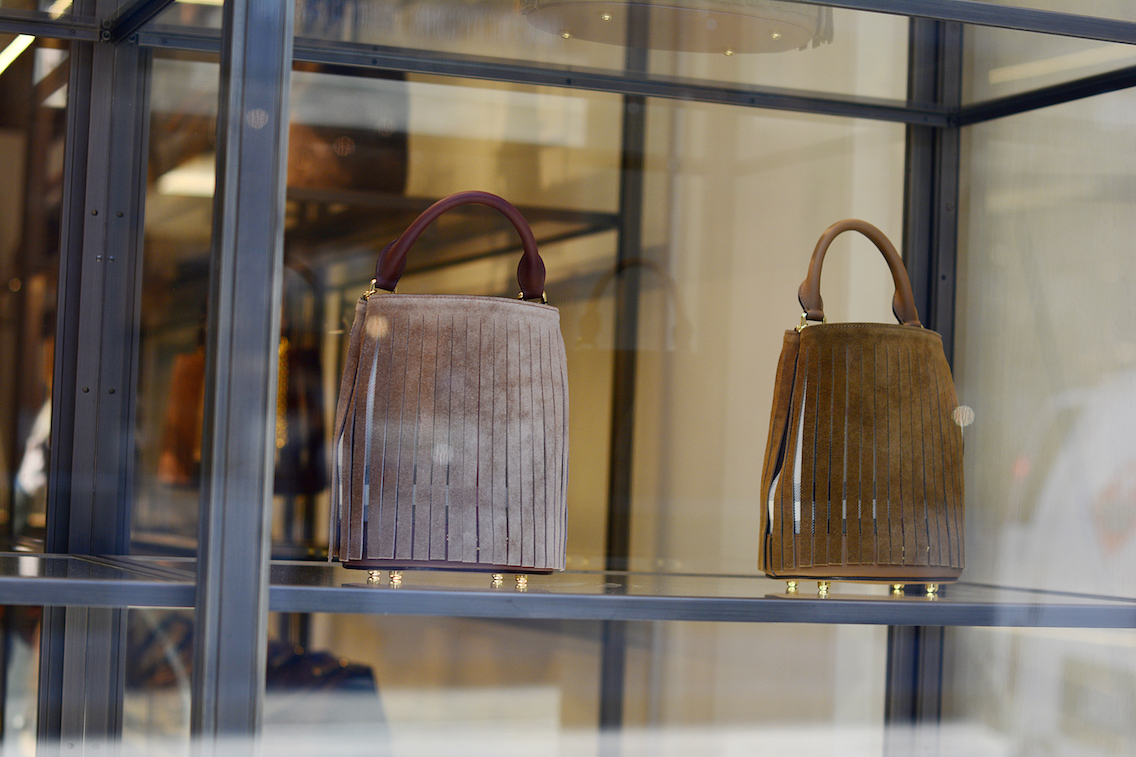 Sadly there was still an hour to go until the store opened so I continued on with my Soho explorations.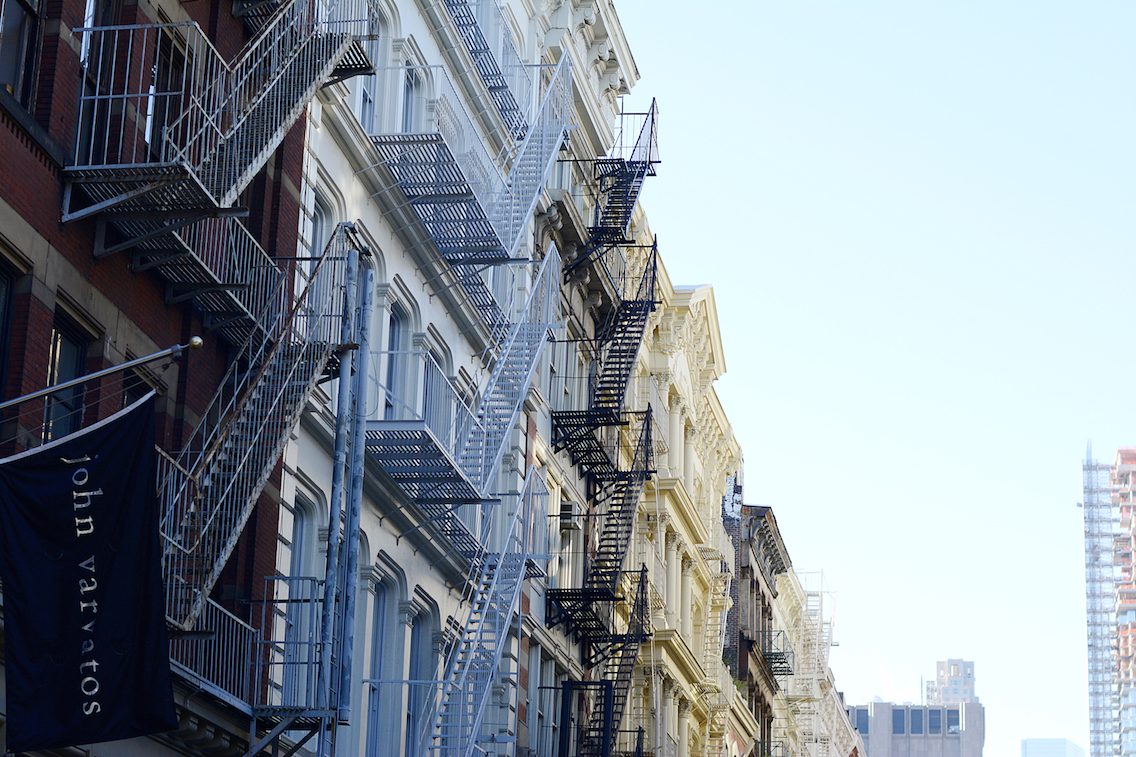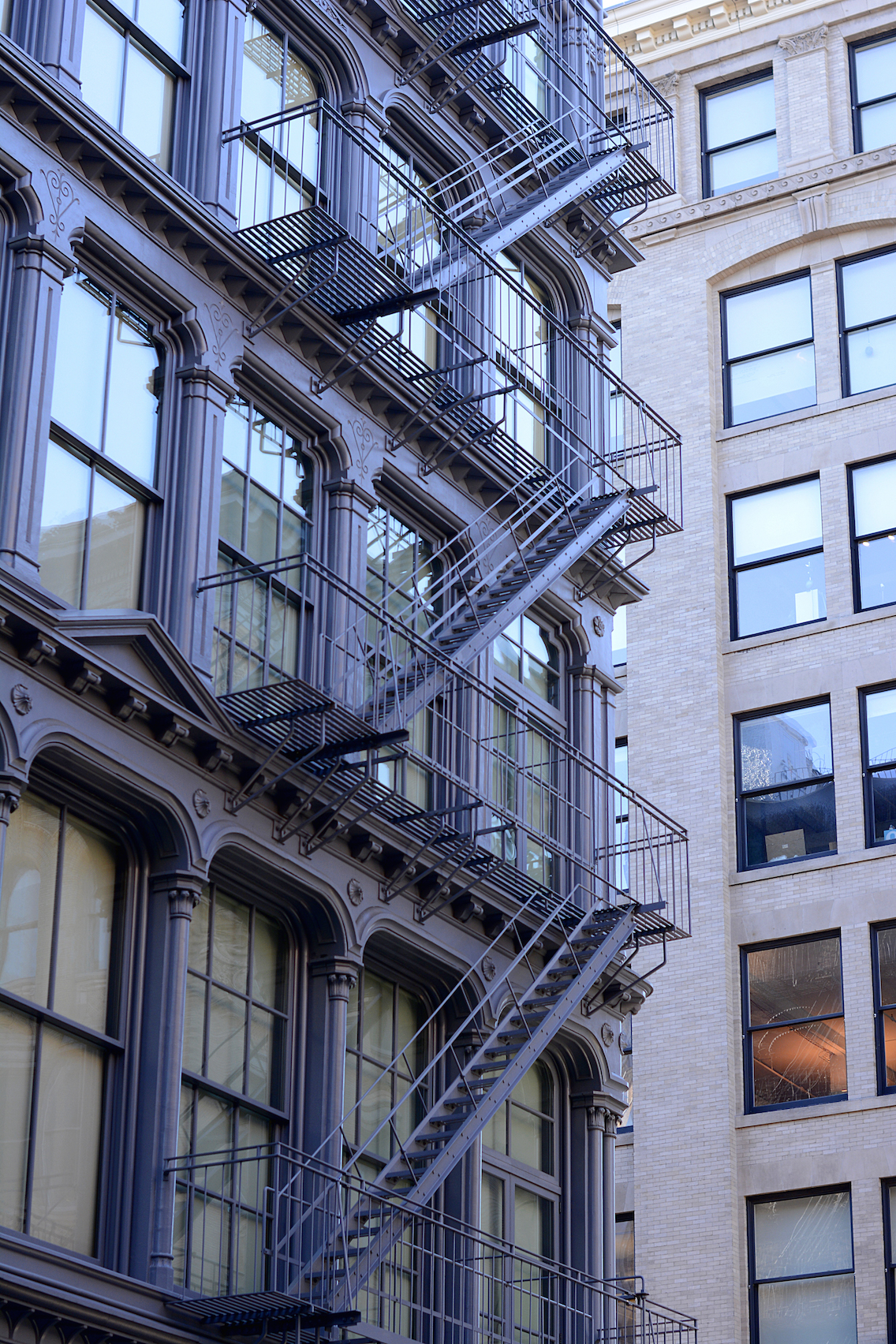 All of the stairs on the sides of the buildings make for some pretty spectacular shots!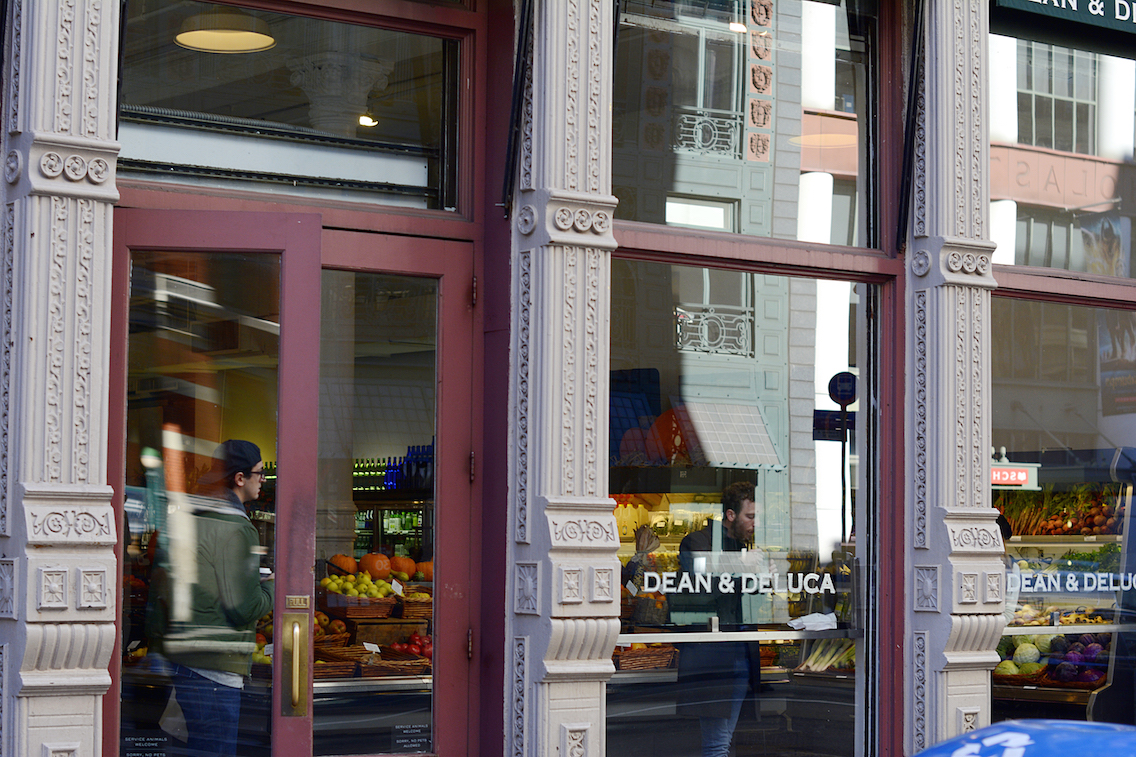 Eventually I caught a delicious waft and followed my nose over to Soho's Dean & Deluca.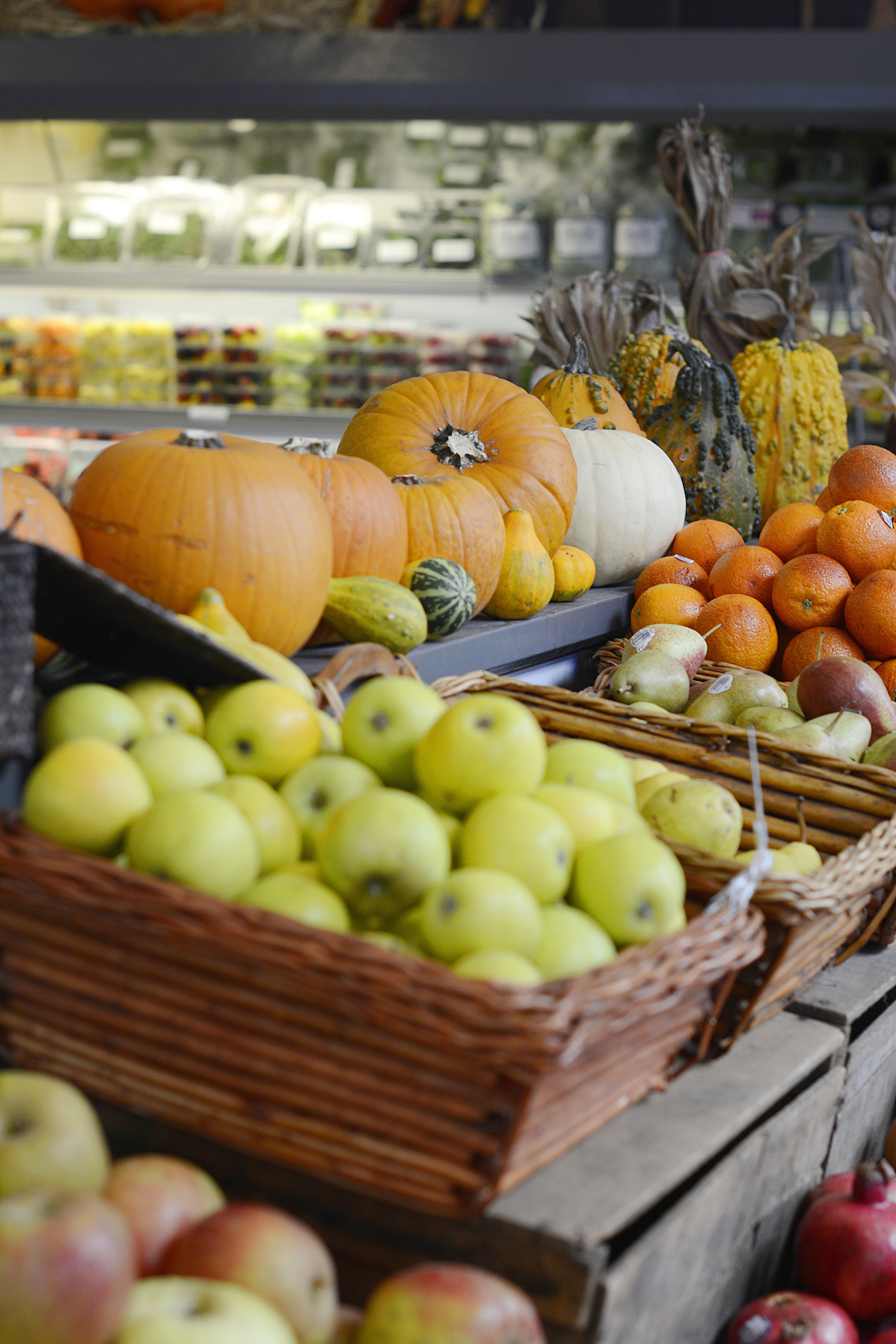 The grocery store is absolutely packed with perfect produce of all kinds!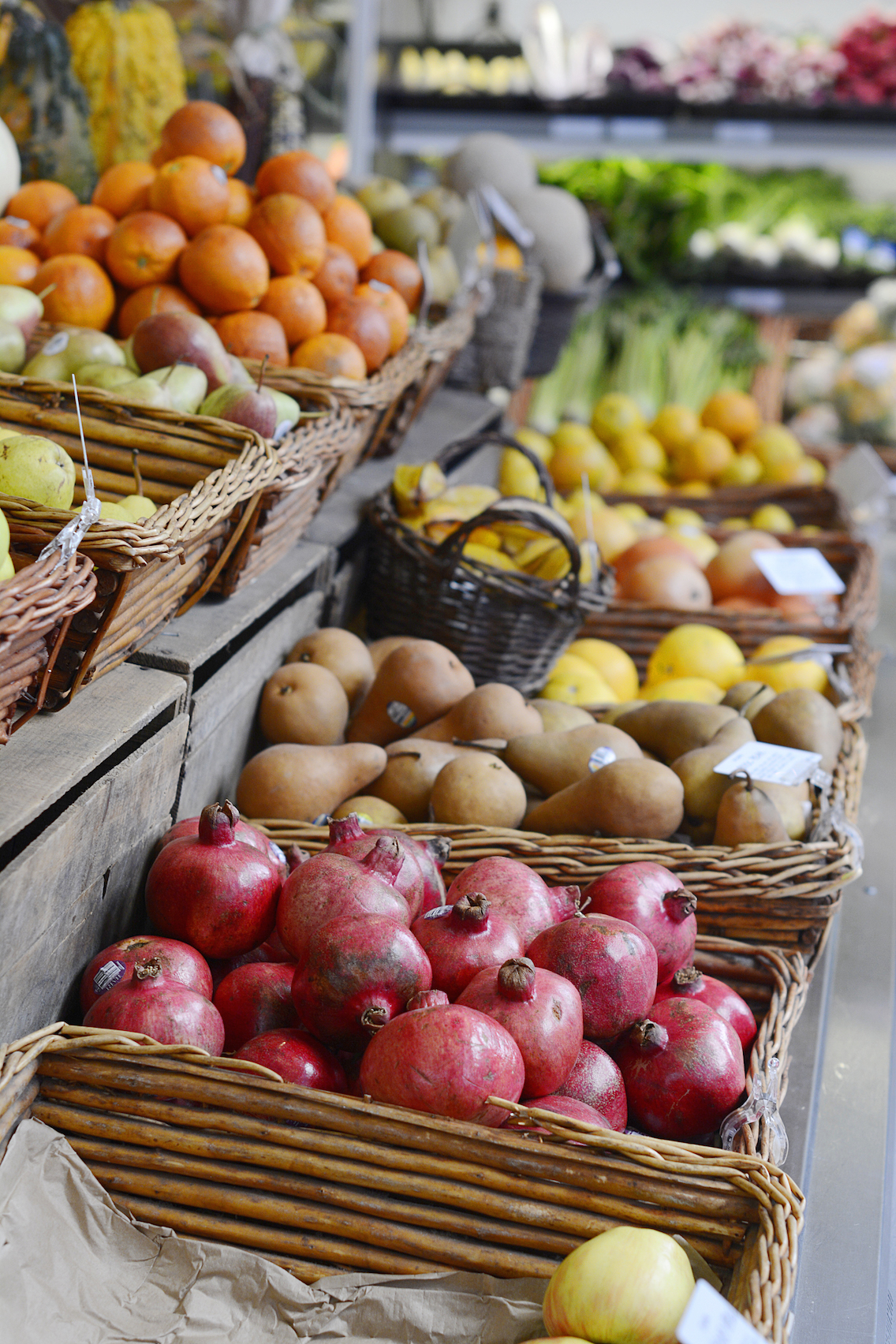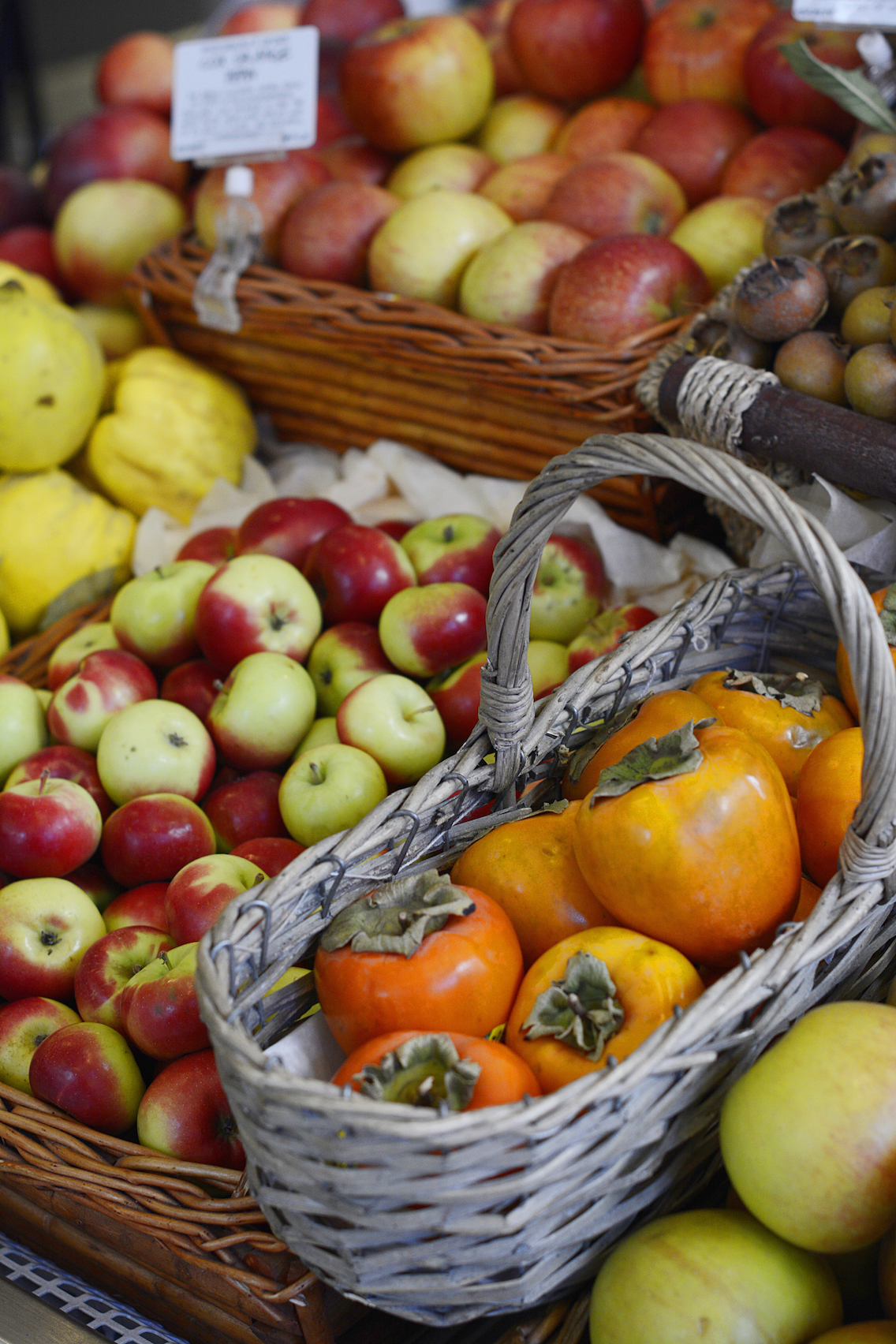 Including varieties that are hard to find here in Chicago.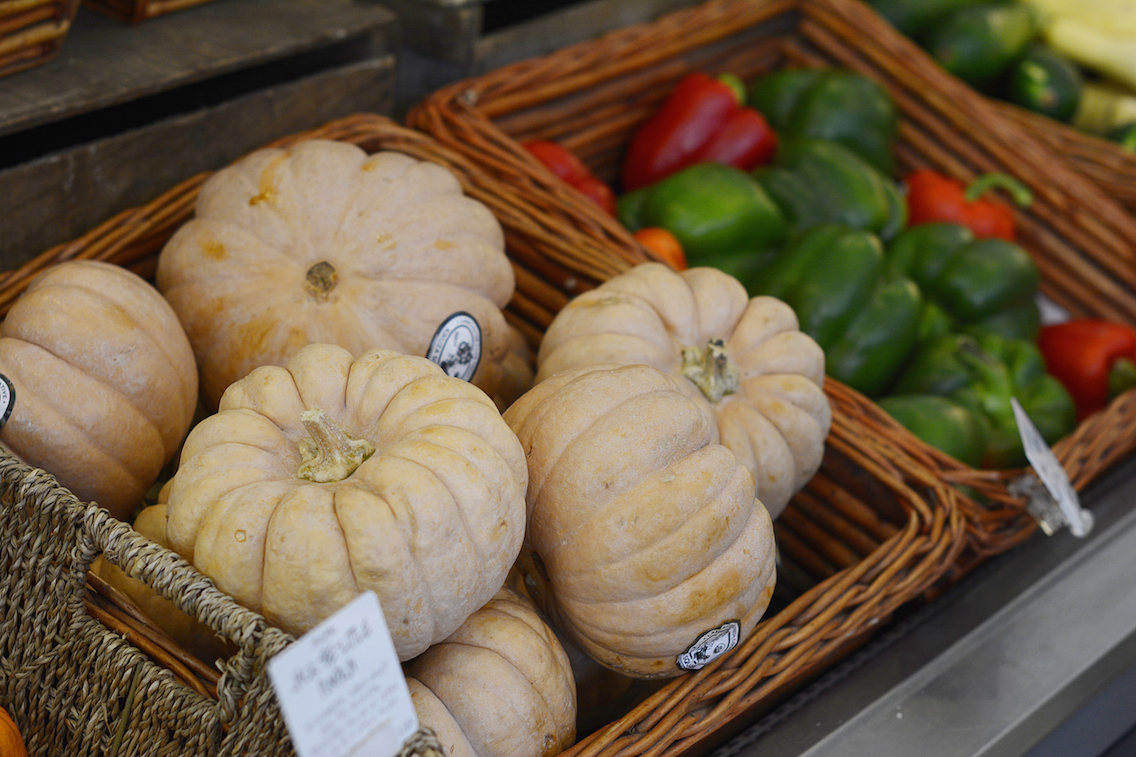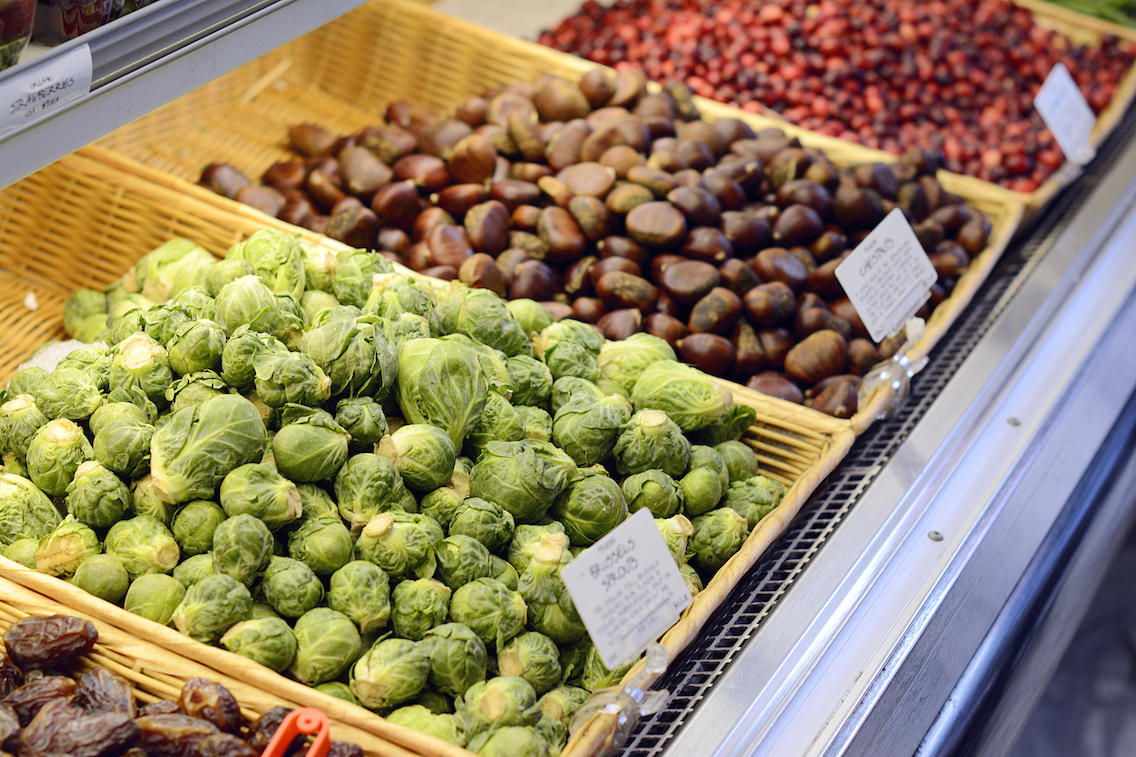 What I wouldn't give to have a Dean & Deluca flower shop within walking distance of my apartment here in Chicago (can you imagine how pretty a #PugVase would be with these hydrangeas?).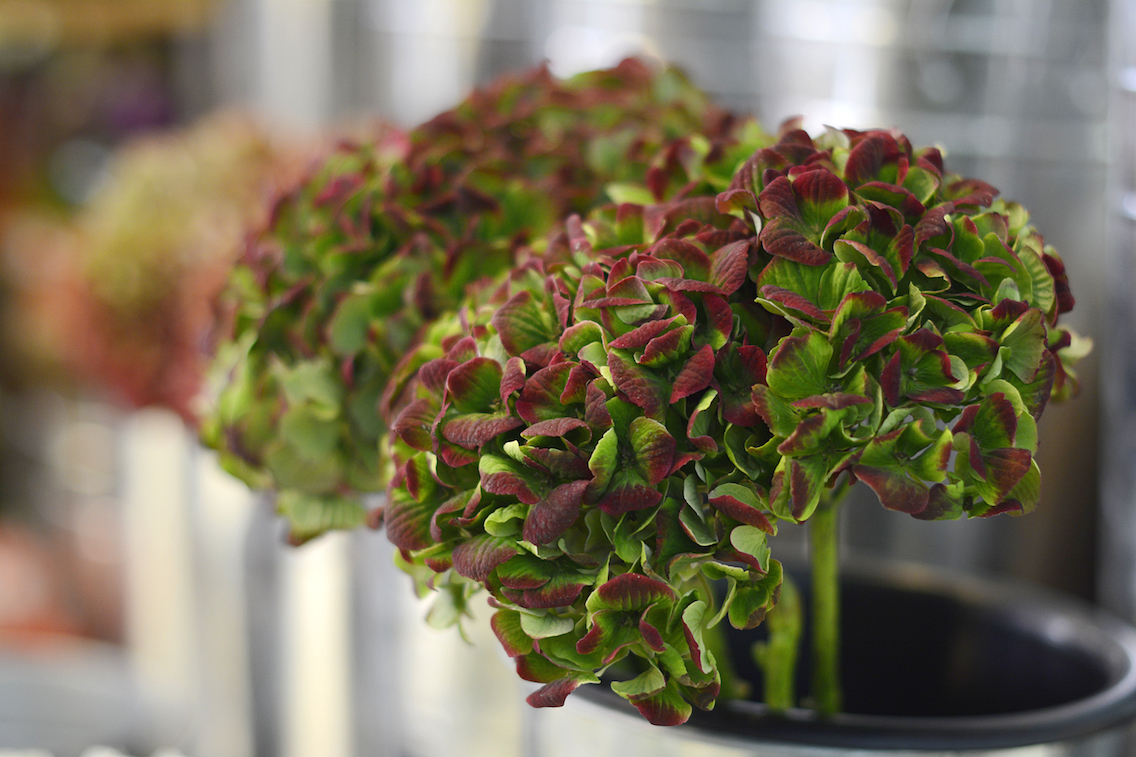 Their selection was spectacular!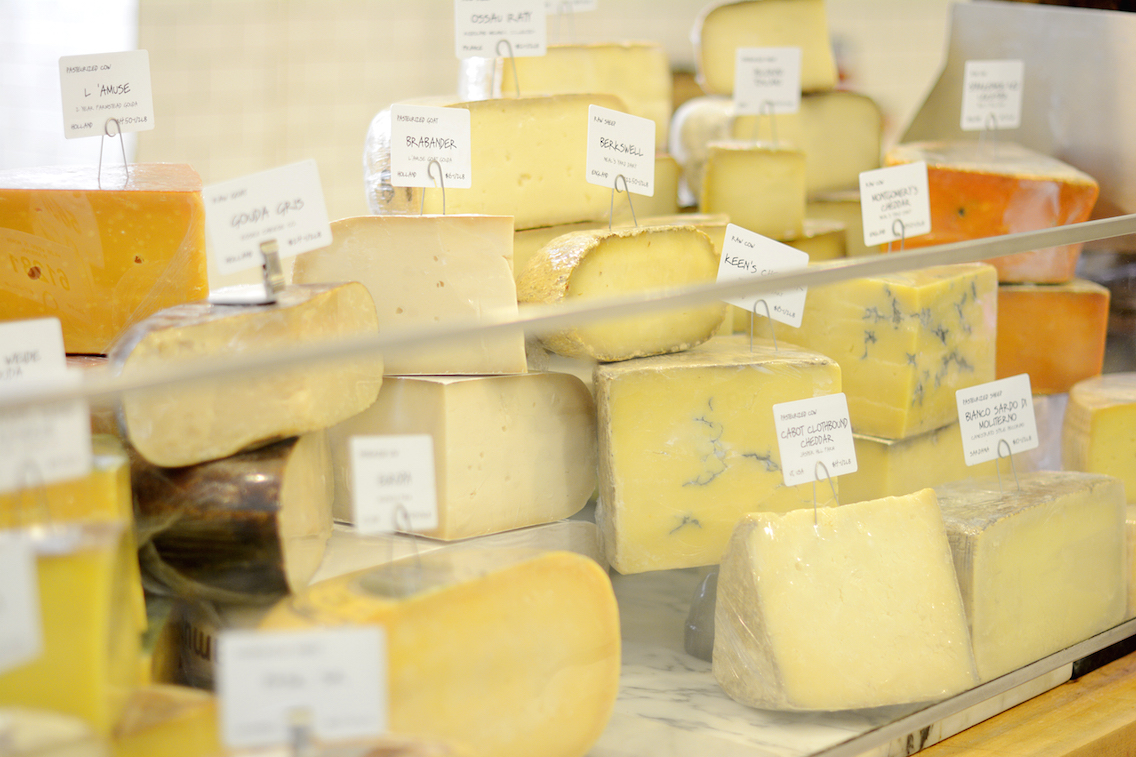 As was their selection of cheeses.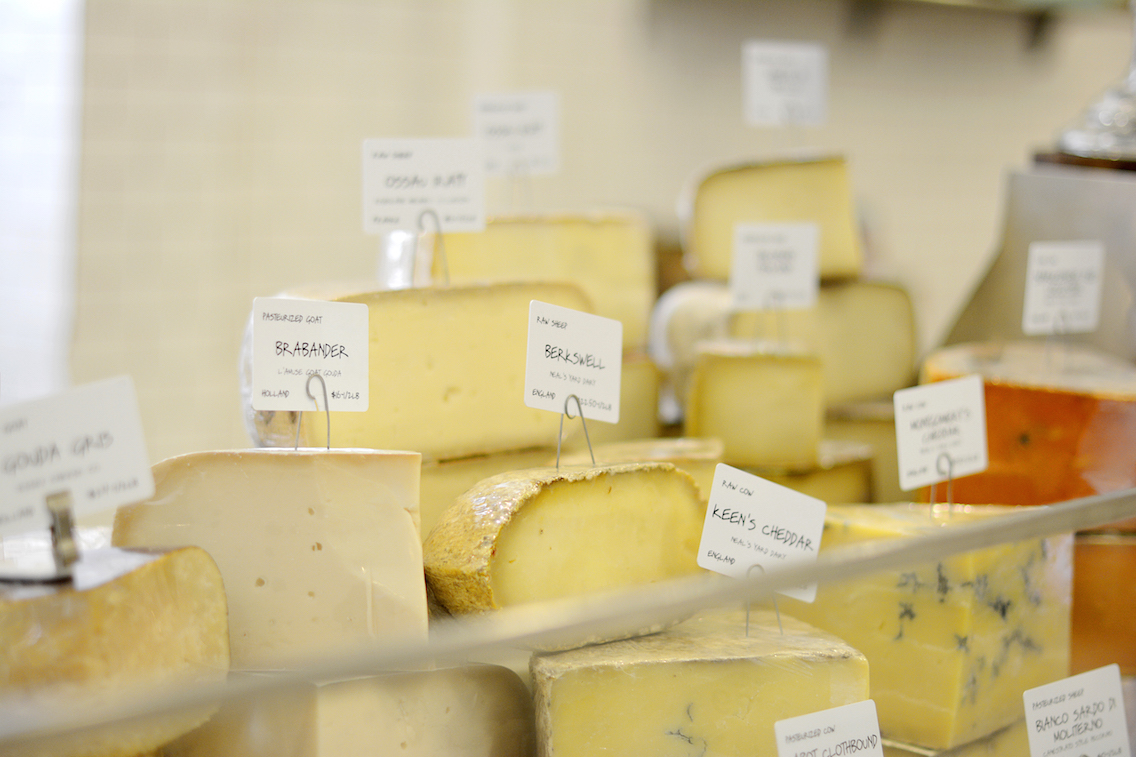 I would happily eat them all!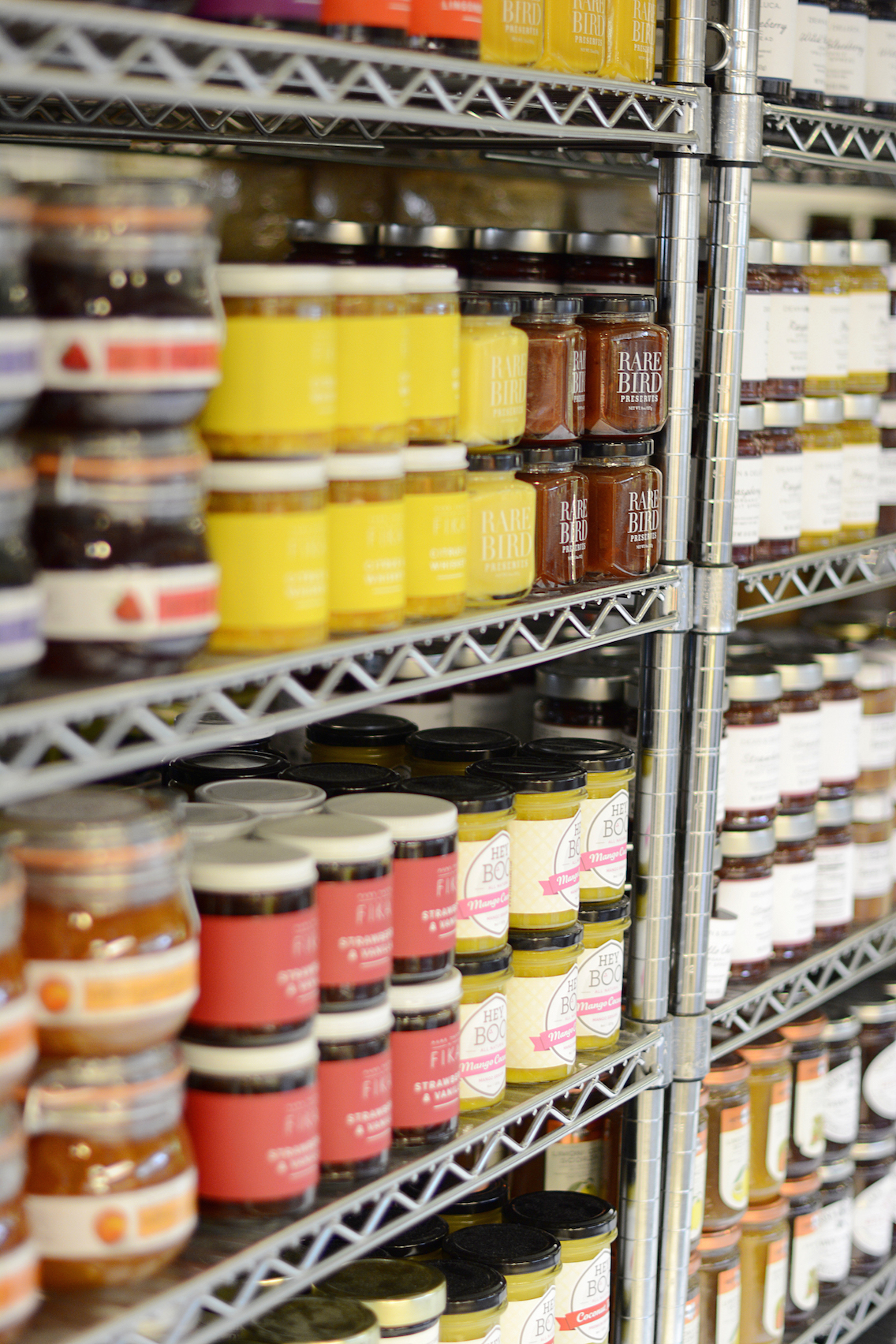 Dean & Deluca carries so many interesting and unique groceries.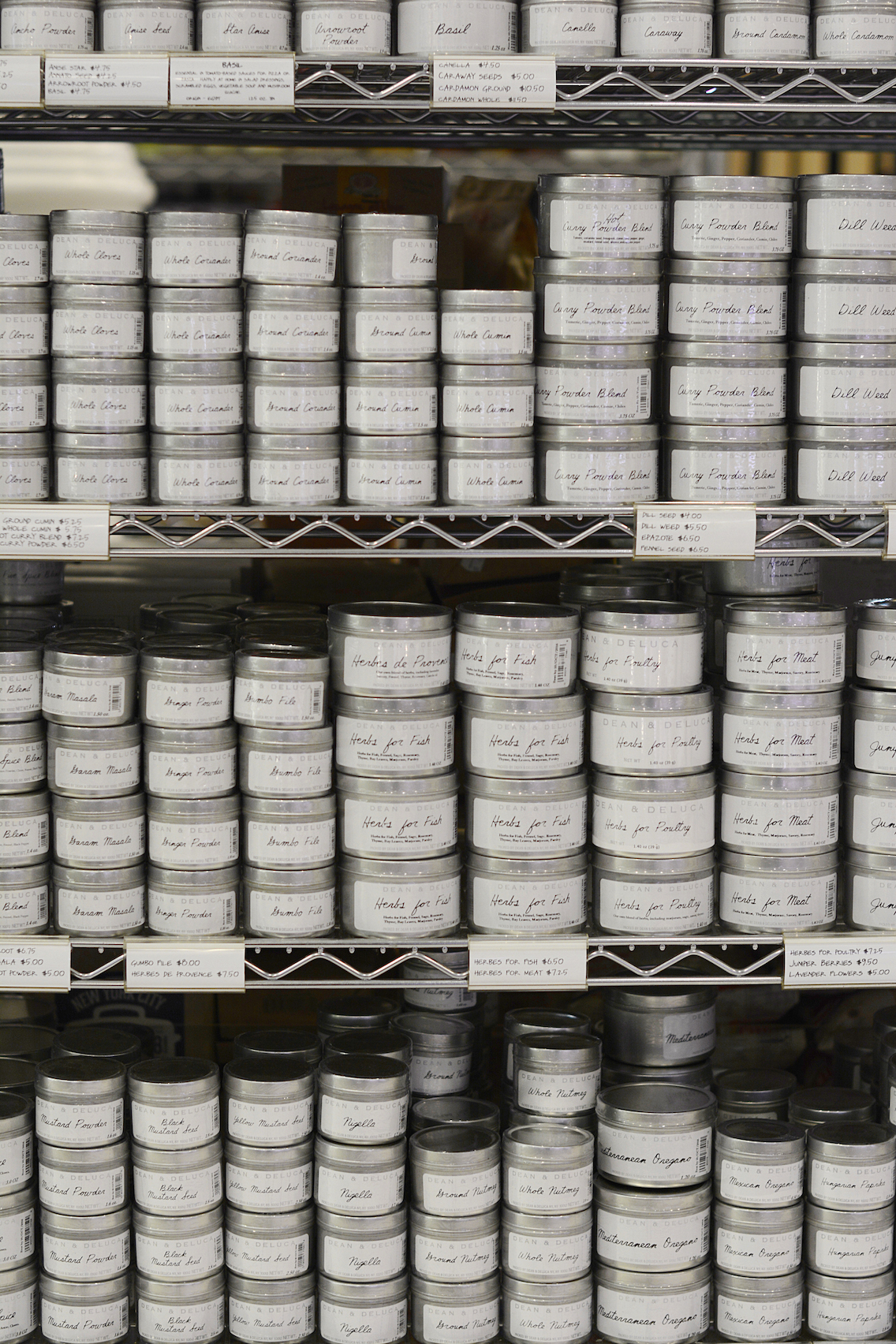 Not to mention their vast selection of herbs & spices (why not grab a tin of cardamom and make an Eerie Halloween Potion?).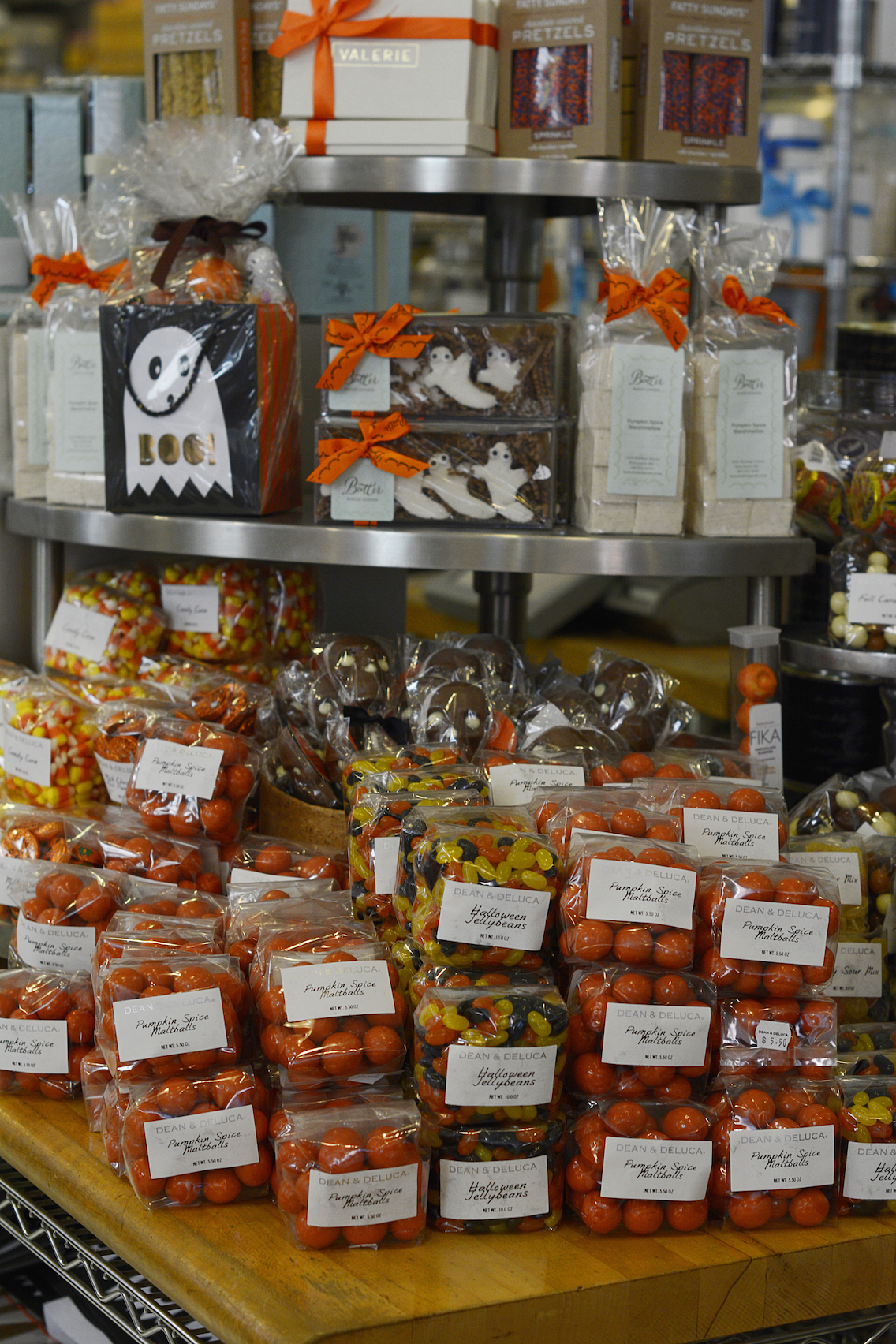 The Pumpkin Spice Maltballs were hard to resist…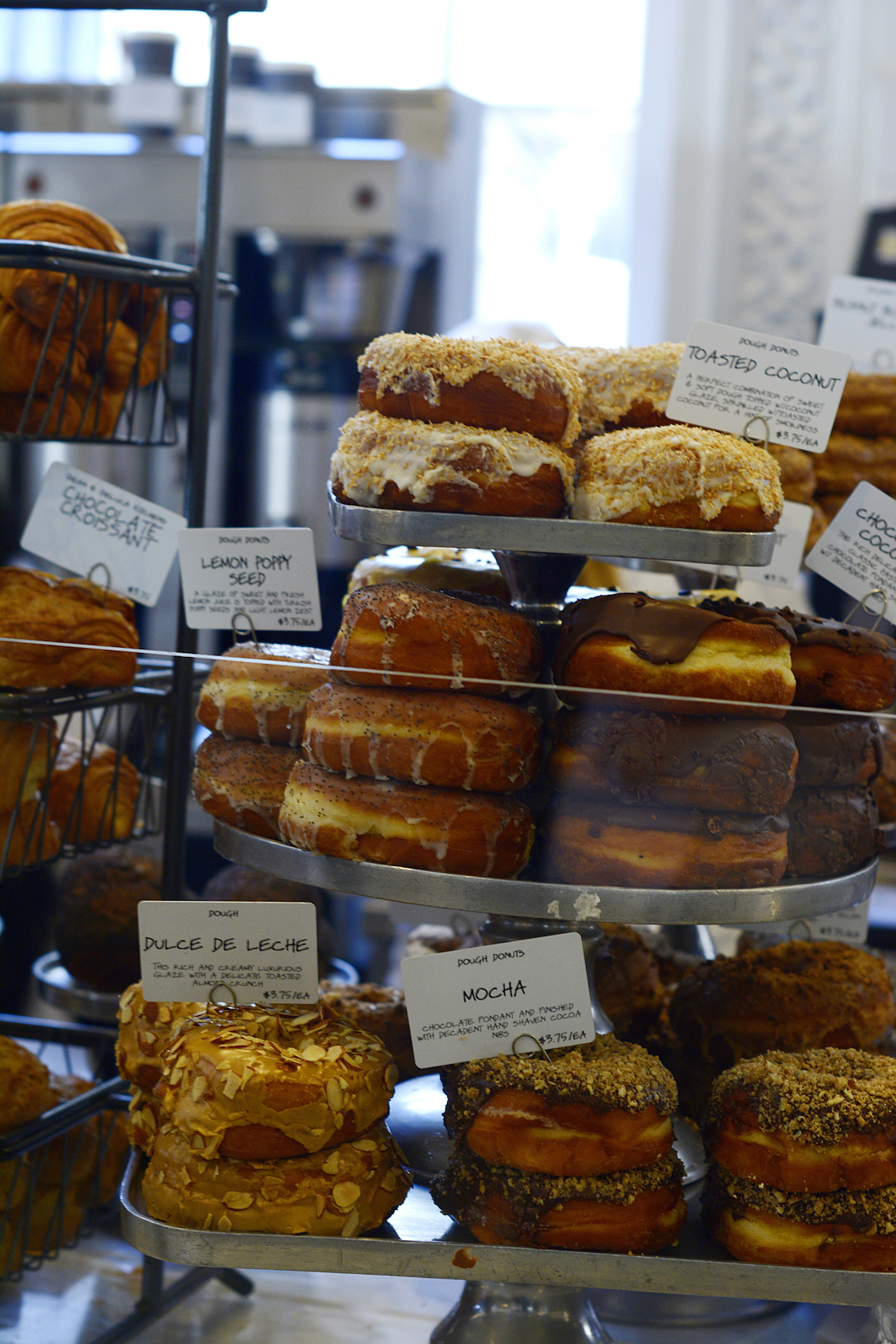 As was this enormous display of donuts (luckily my cronut was filling enough!).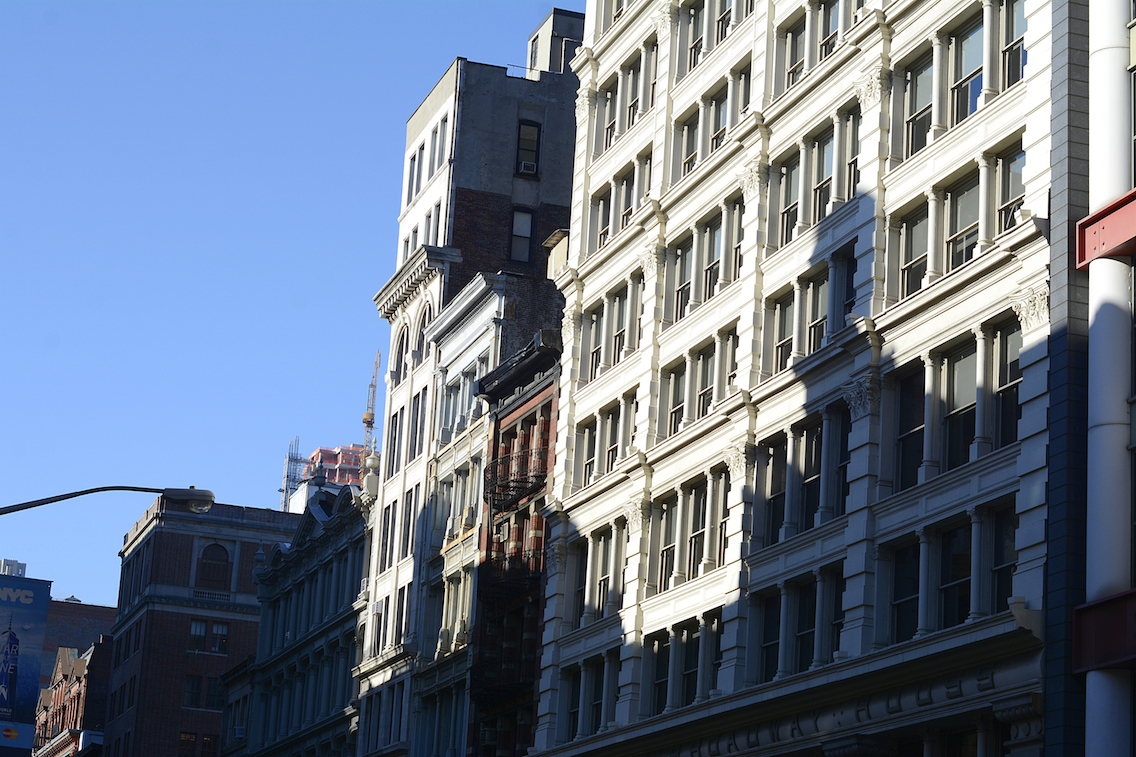 After warming up in Dean & Deluca and stocking up on a few things for our pantry, I continued my Soho explorations.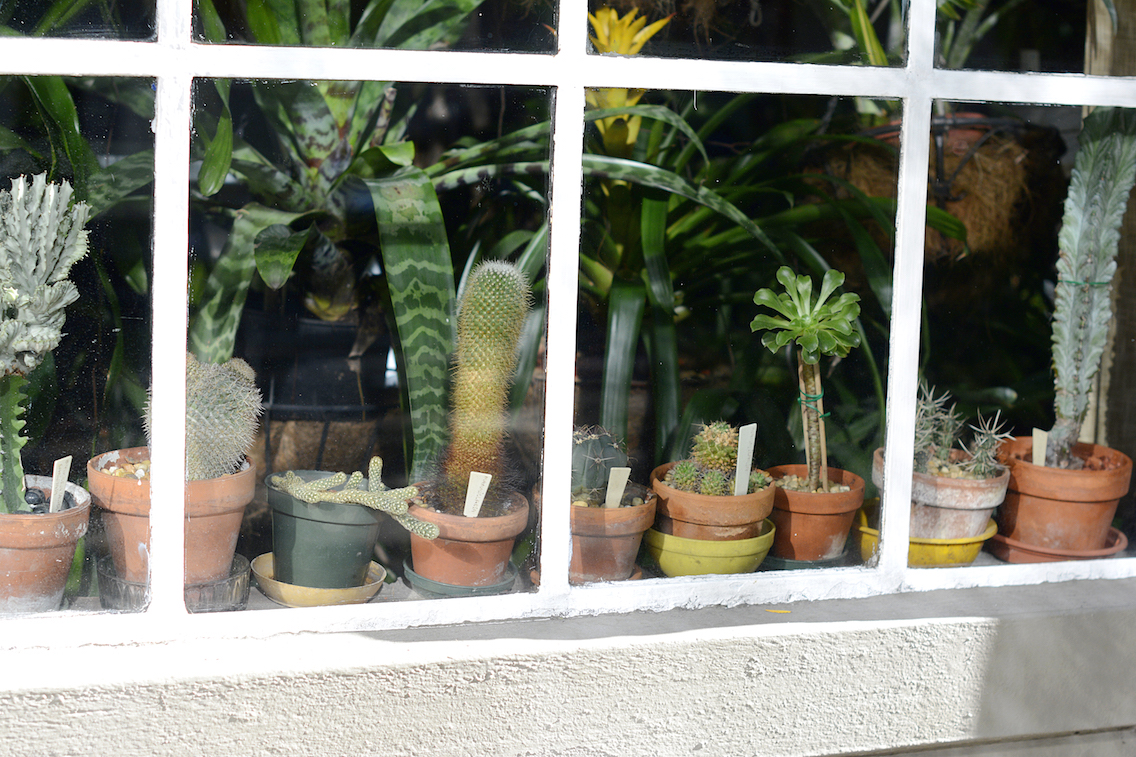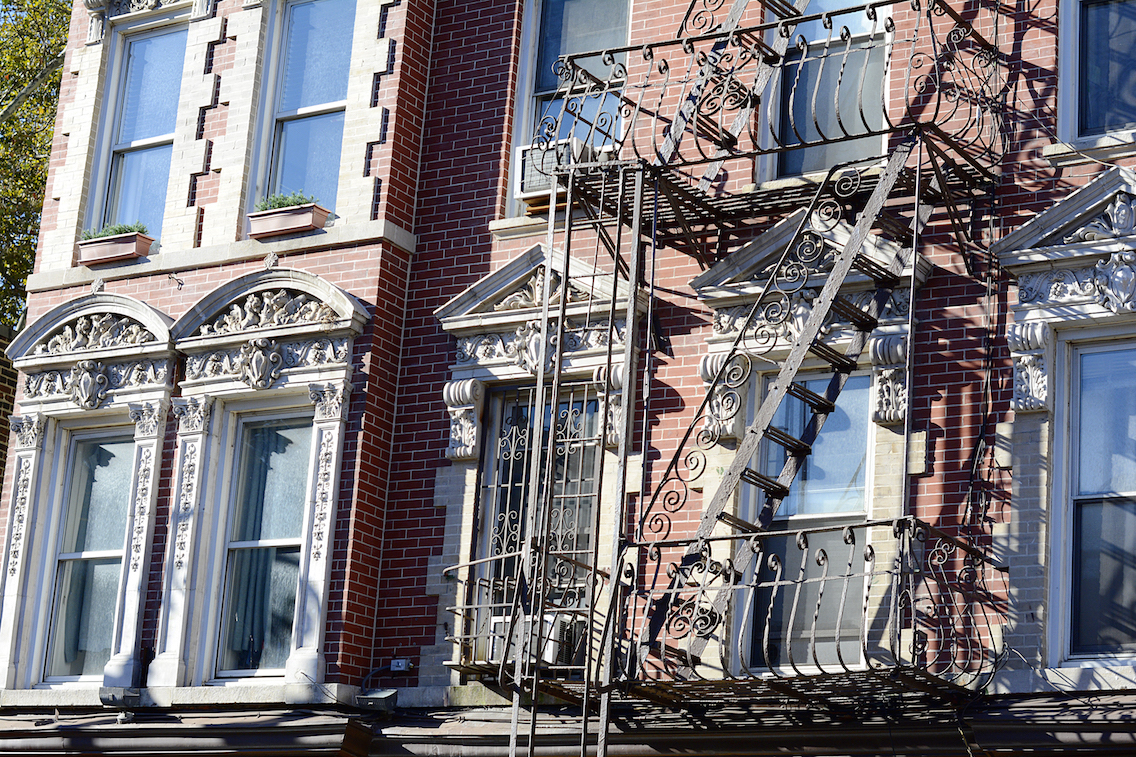 Falling more and more in love with the architecture the more I explored.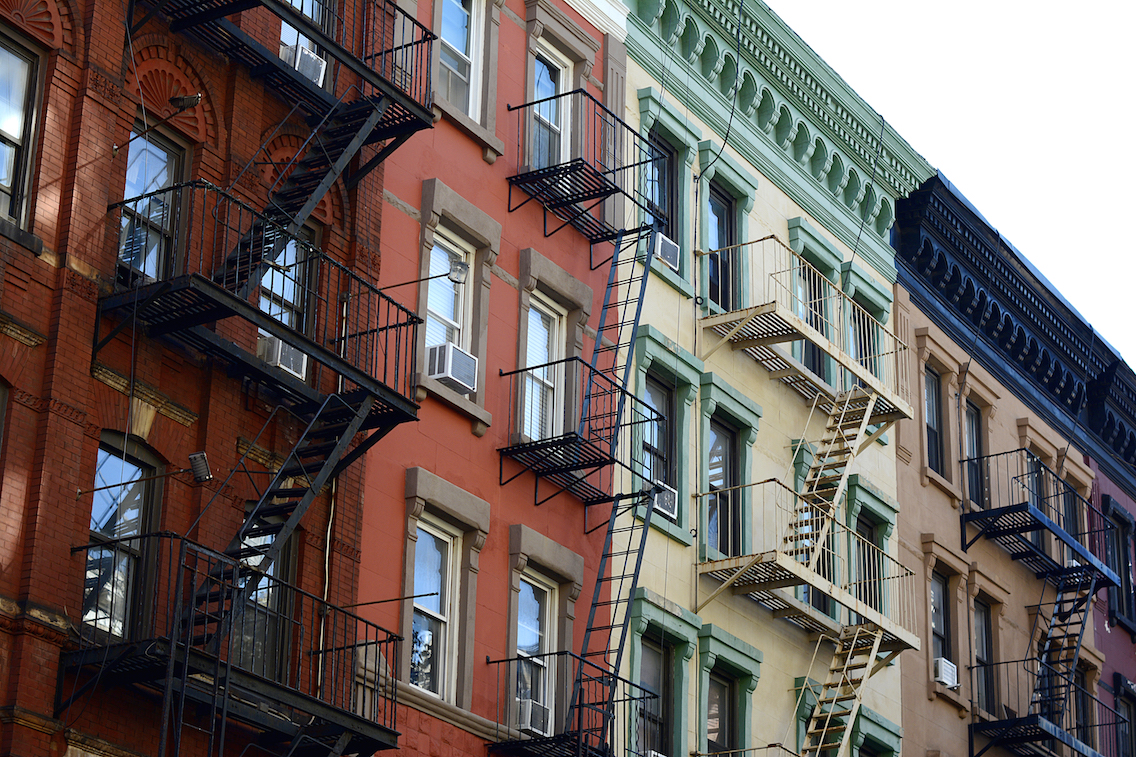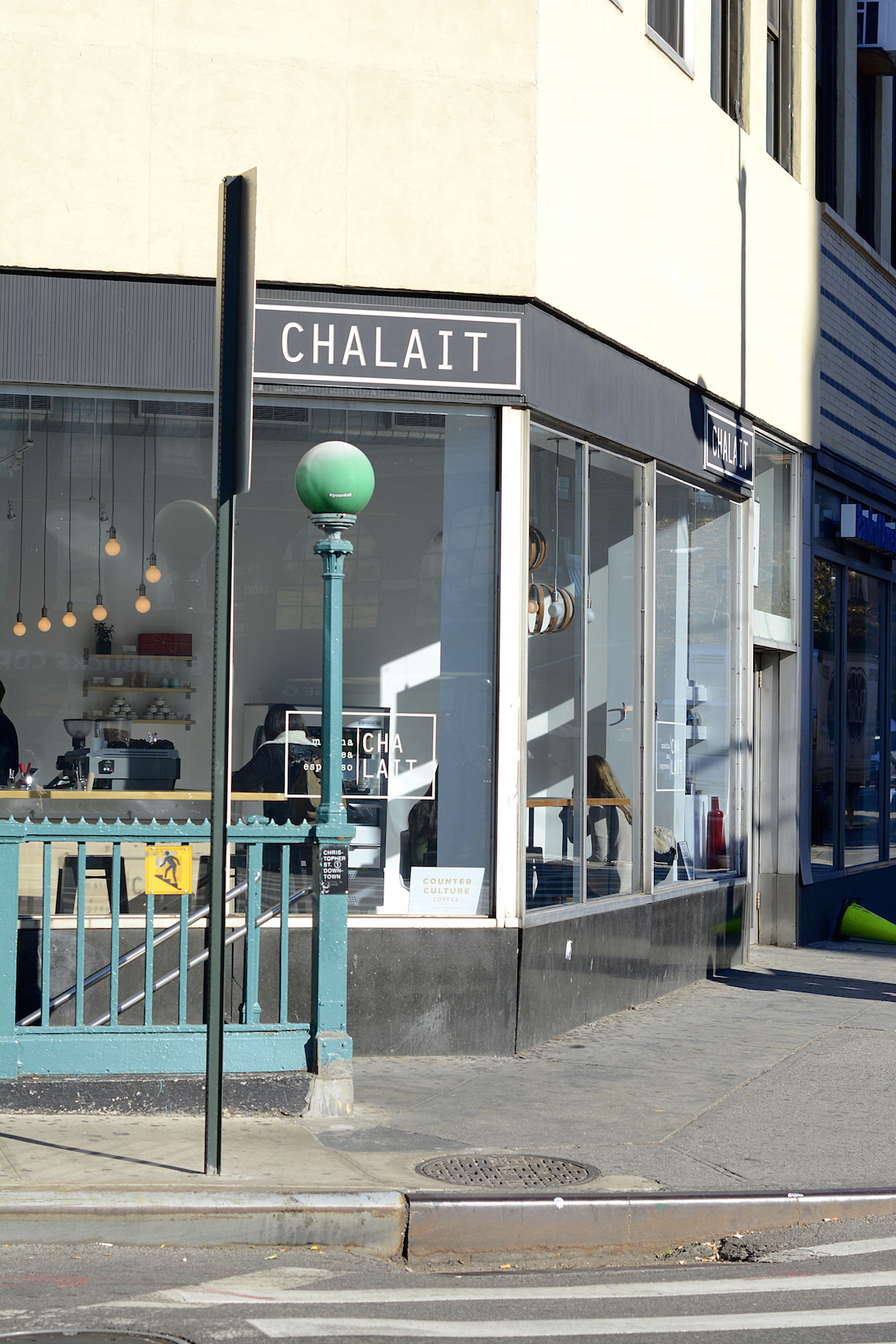 By 10 AM my morning coffee had worn off and I was in a desperate search for a pick-me-up — from any place BUT Starbucks.
Luckily I stumbled across Chalait, a charming matcha green tea and espresso shop in the heart of West Village.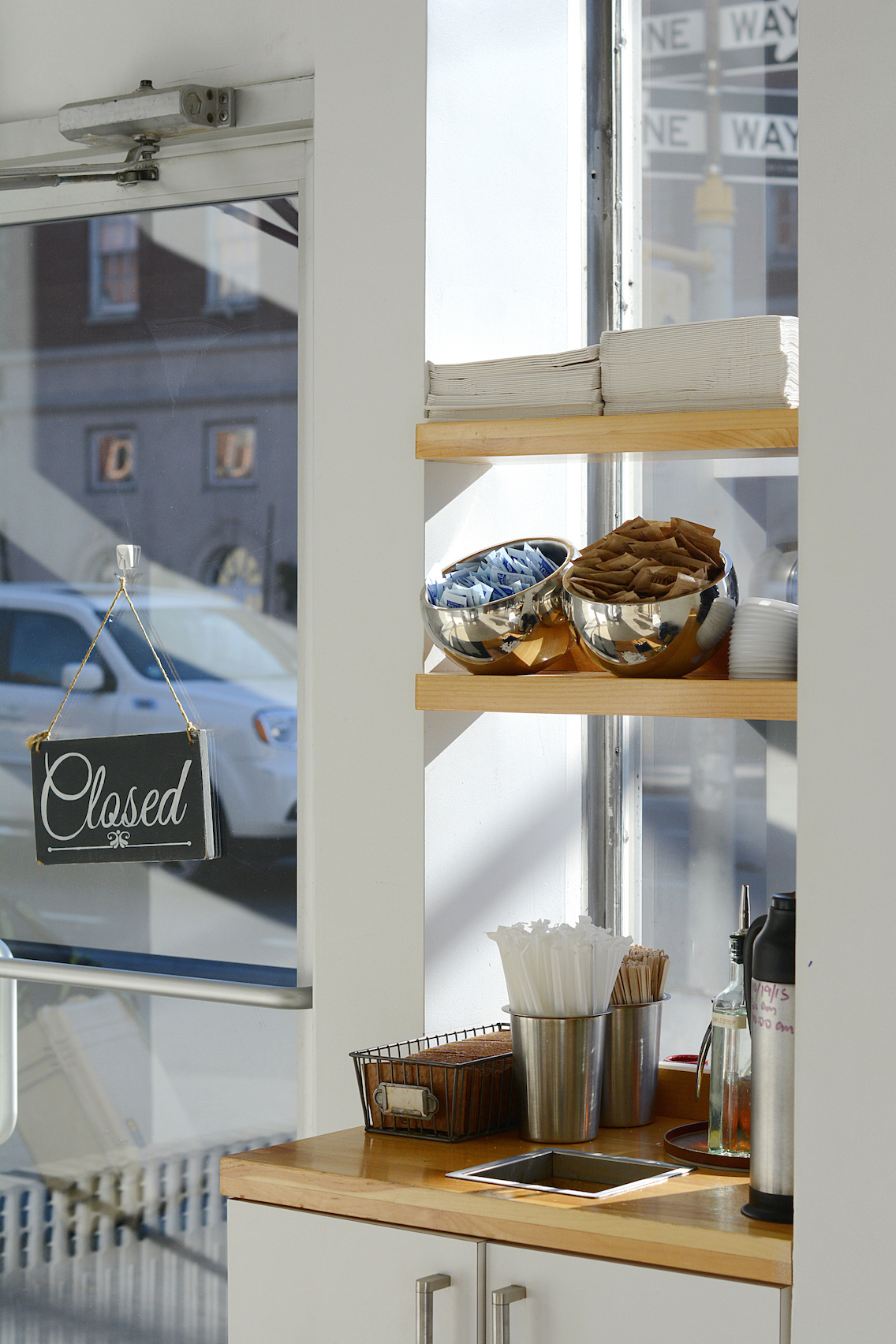 I walked in and ordered my very first matcha green tea latte (how is it possible that as much as I love matcha, I never tried a matcha latte before this one?).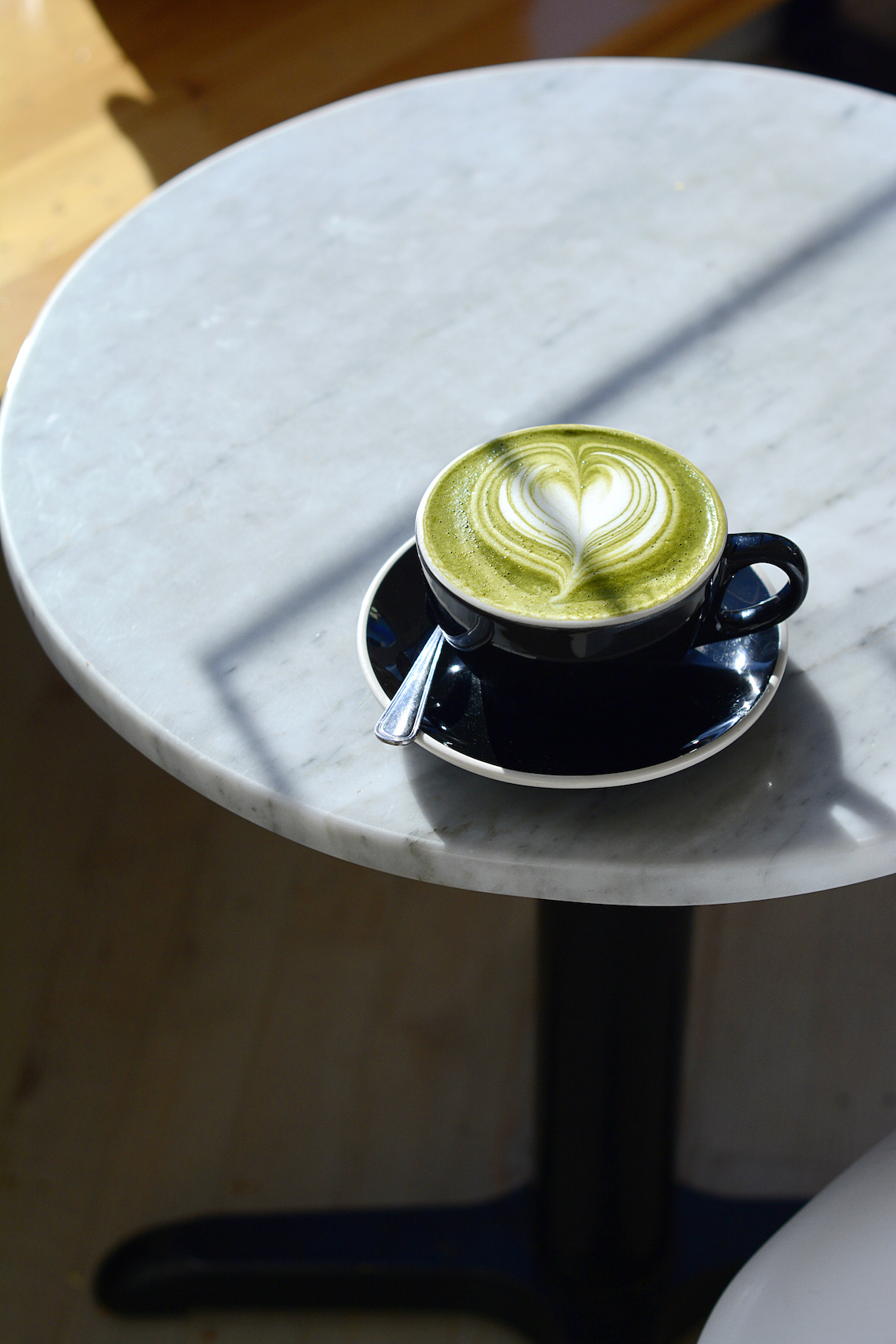 Isn't it absolutely stunning? I could easily have drunk three of these in a single sitting — both for their sheer beauty and for their deliciously addicting flavor.

It was the perfectly pick-me-up to fuel my adventures (including lunch at one of the hottest VEGAN restaurants in NYC — post coming soon!) and the perfect ending to a perfect morning in Soho.
I can't wait to share more of our NYC adventures but, for now, the quest for the legendary original cronut and a morning in Soho will have to do!