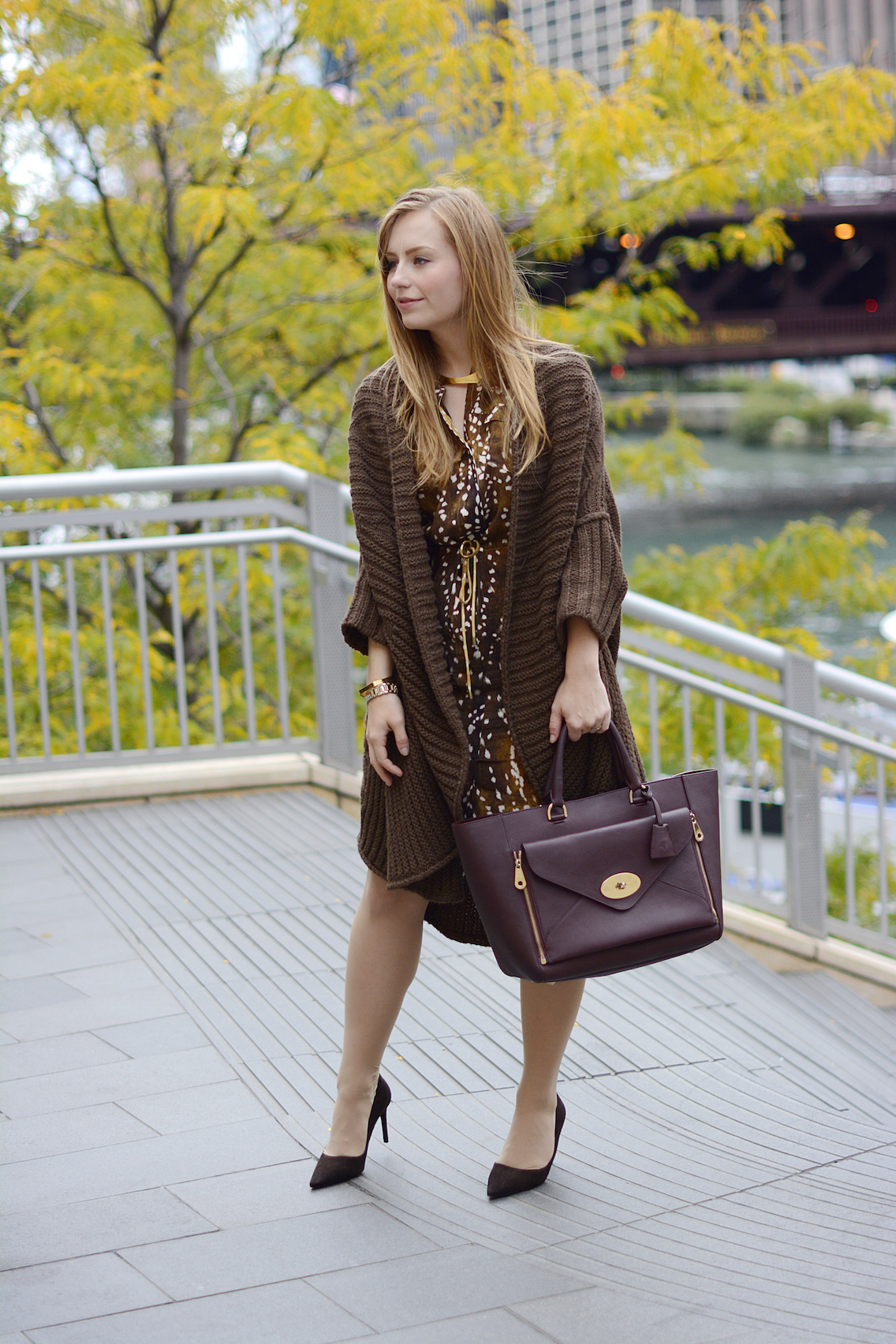 "What you wear is how you present yourself to the world, especially today when human contacts go so fast. Fashion is instant language."
— Miuccia Prada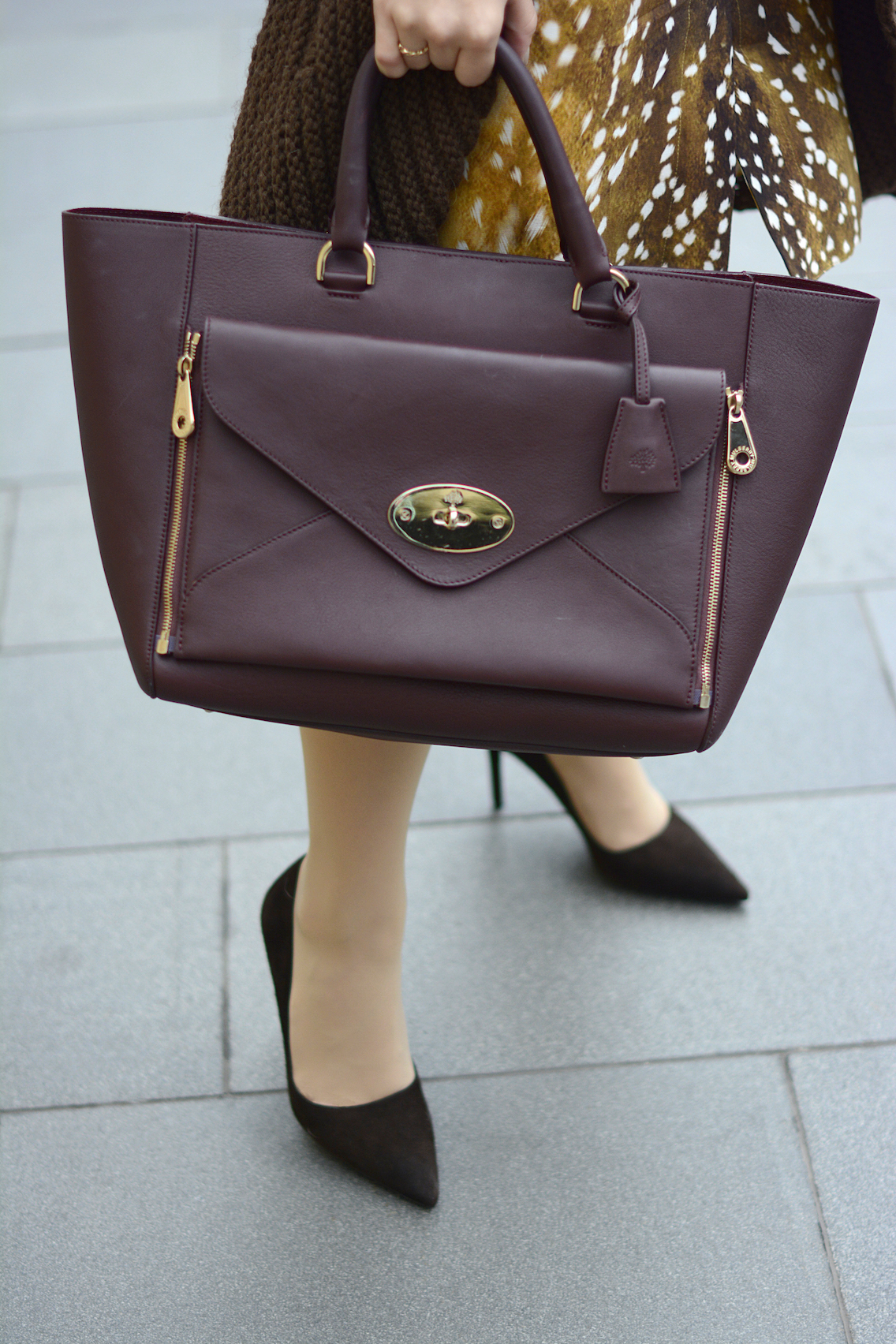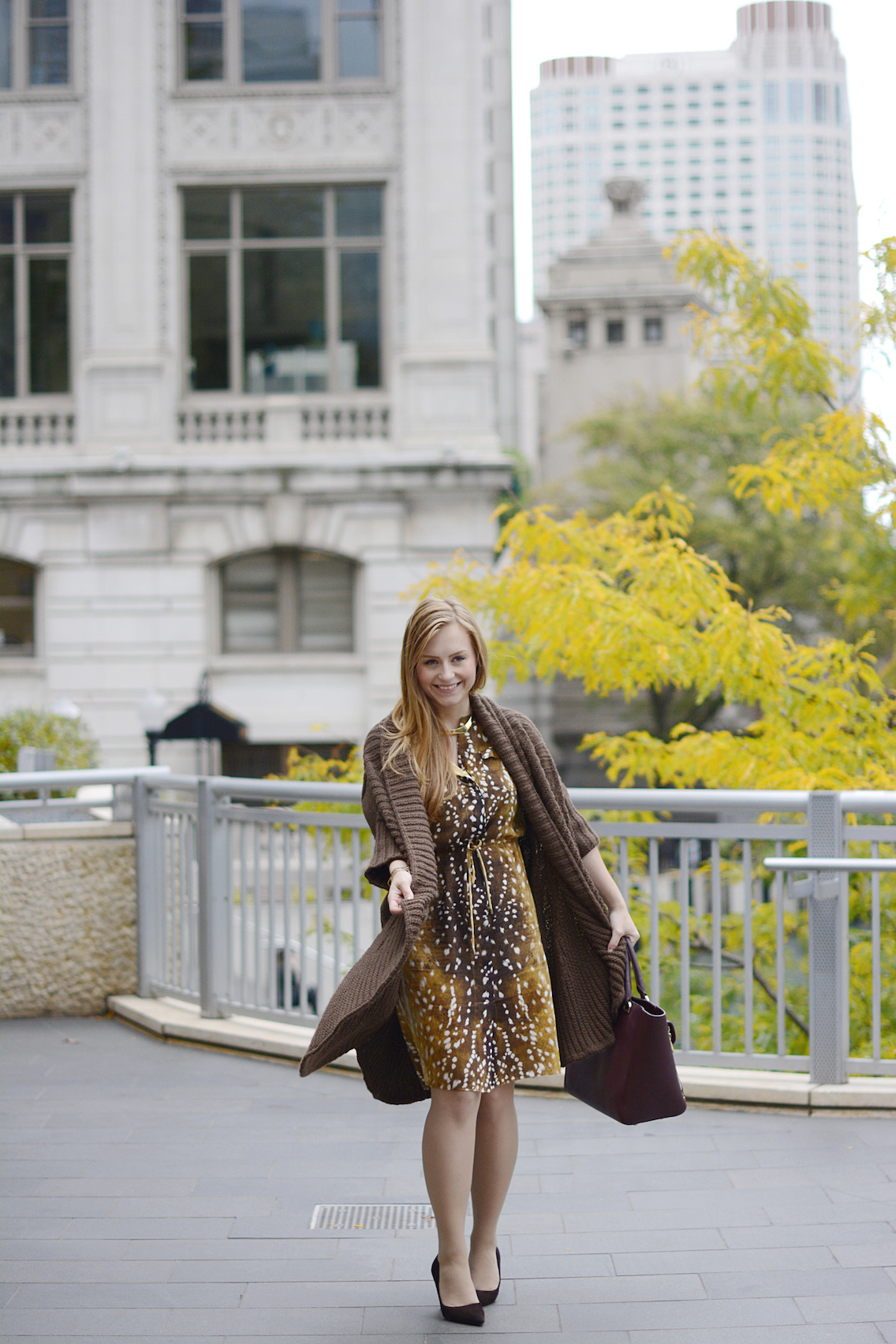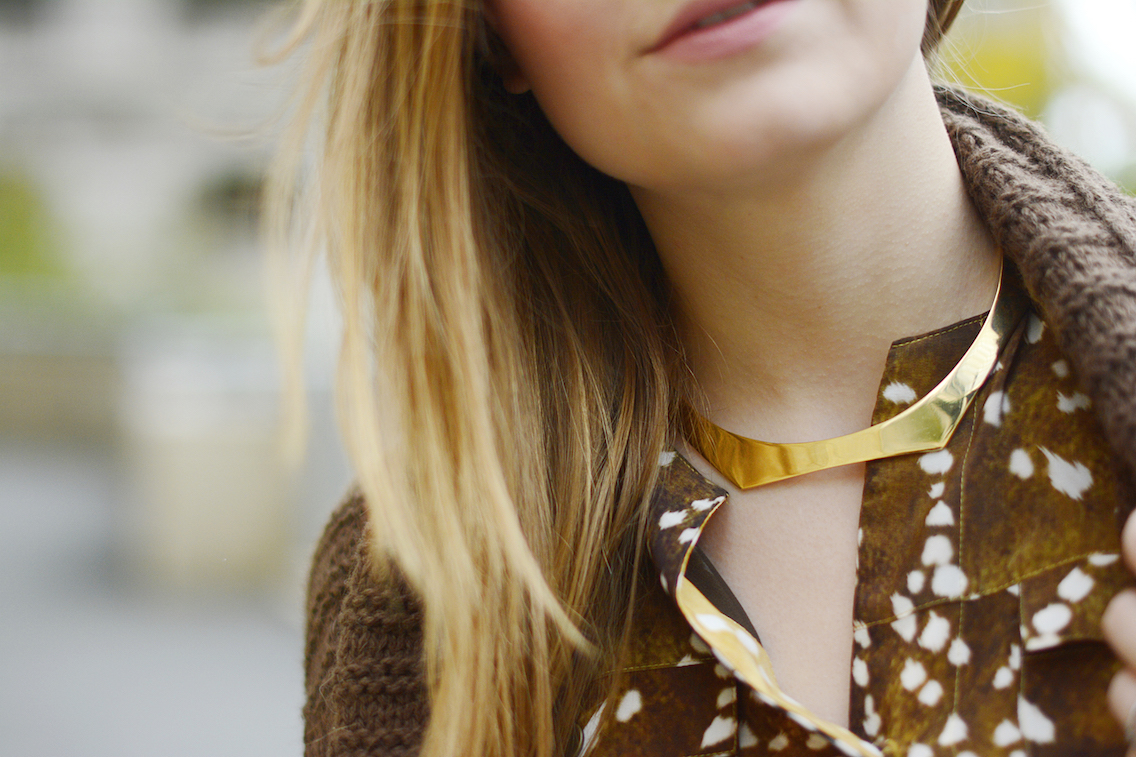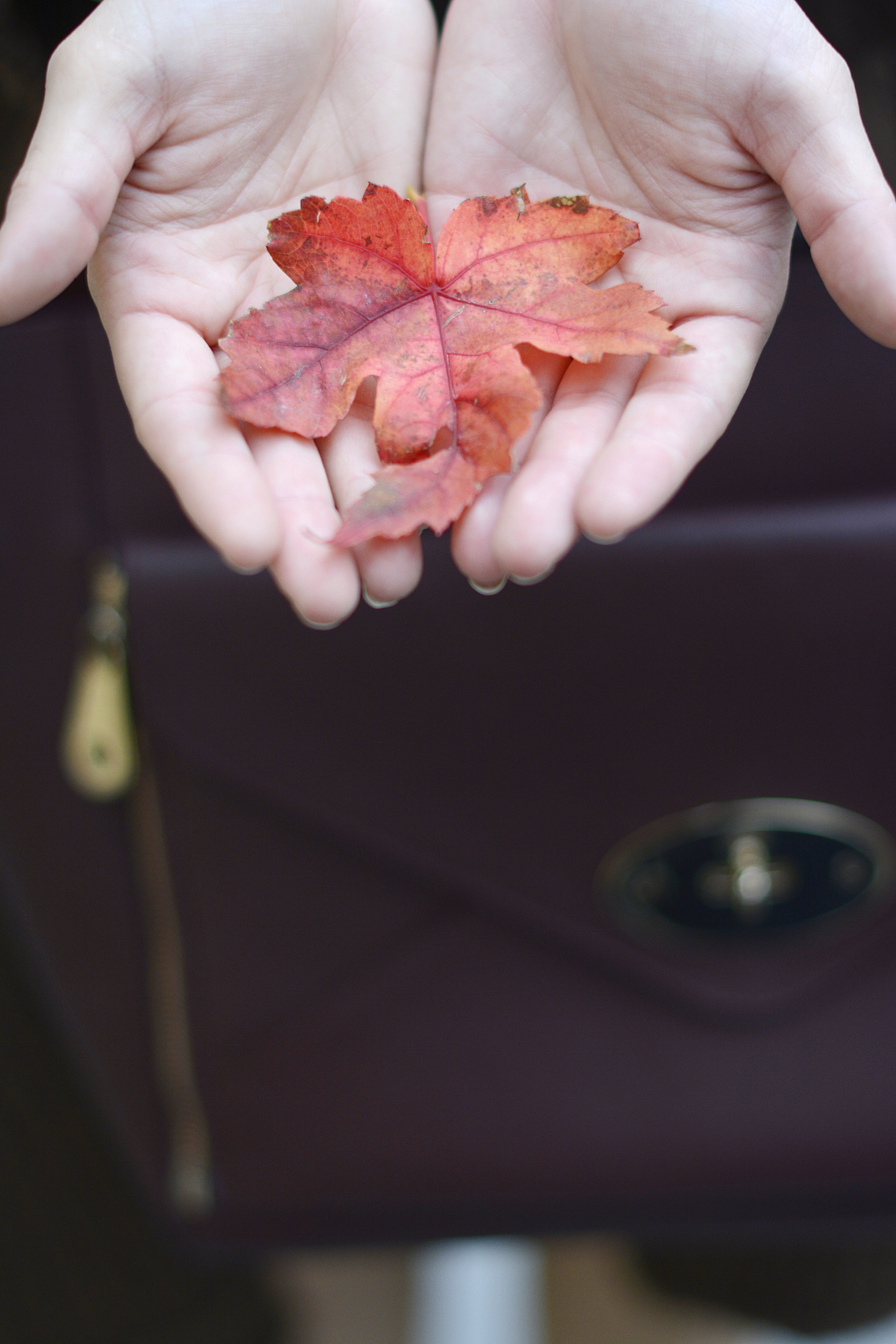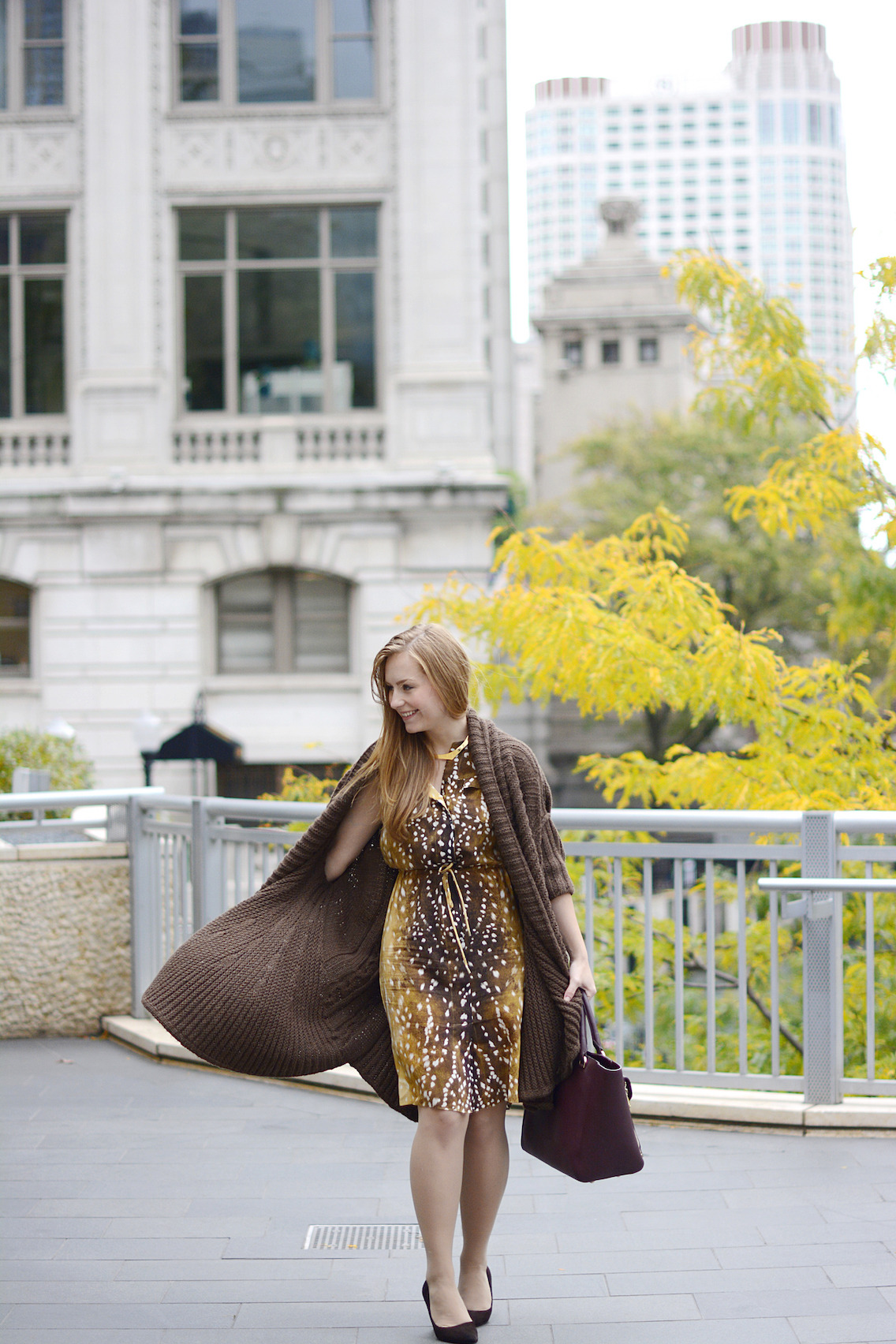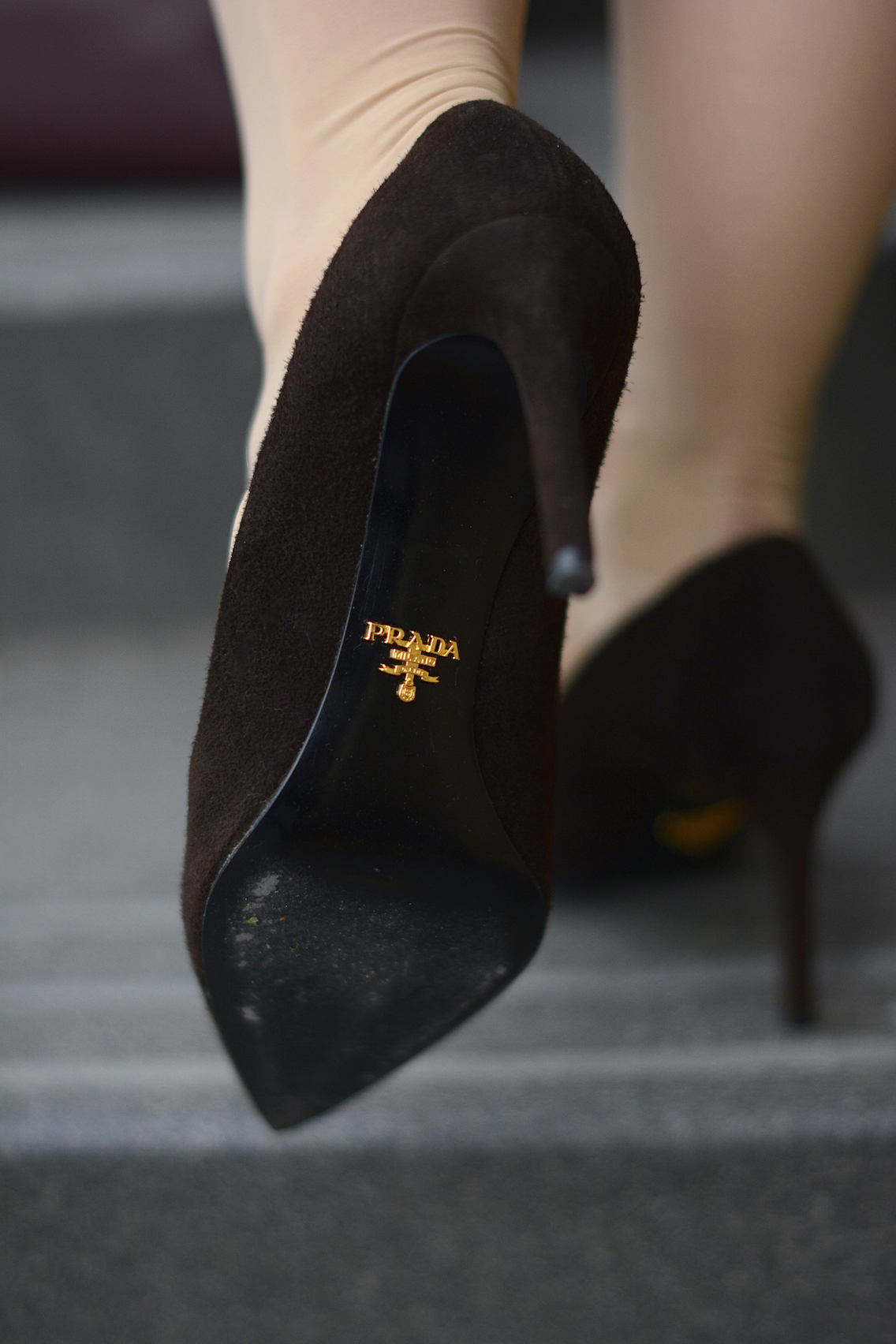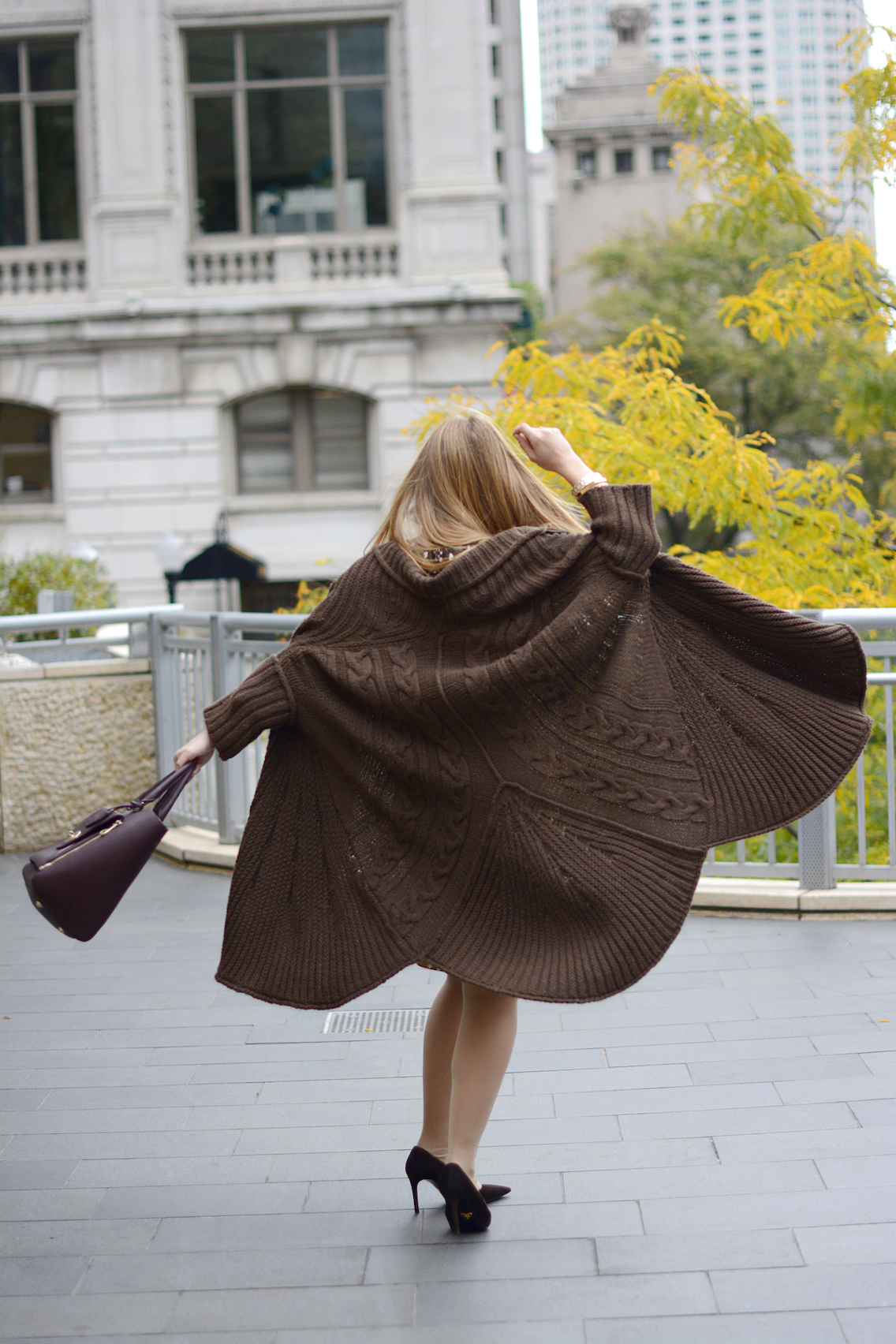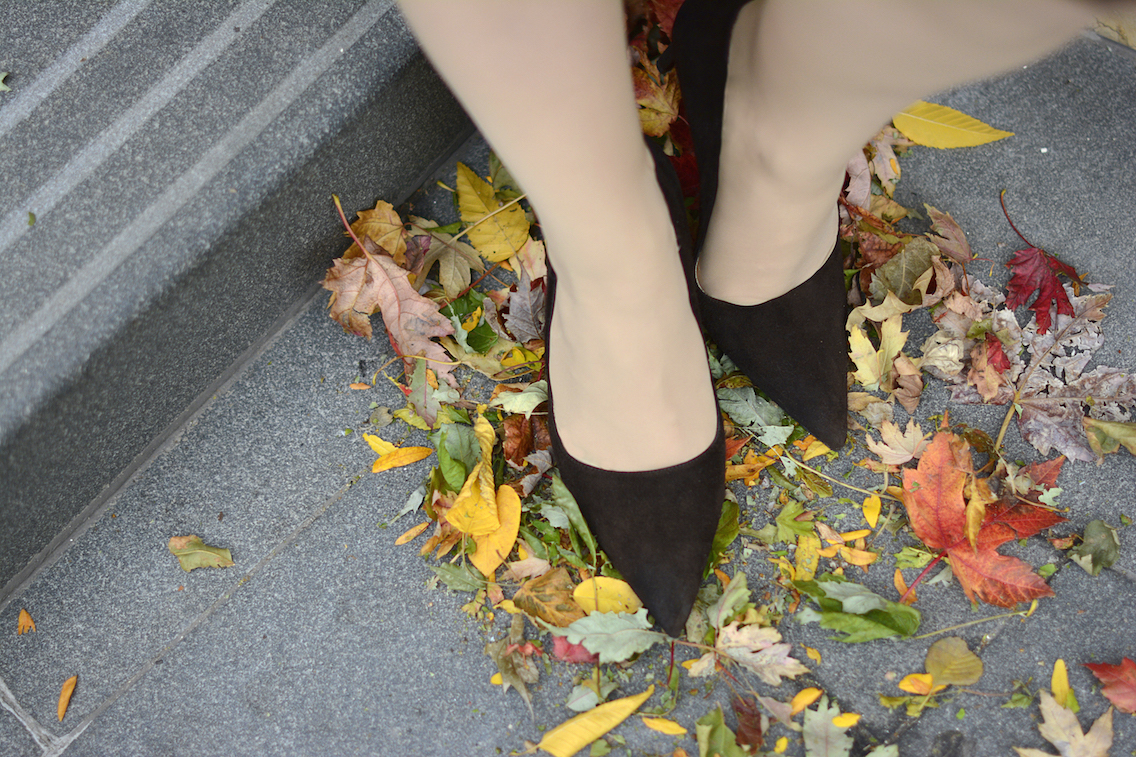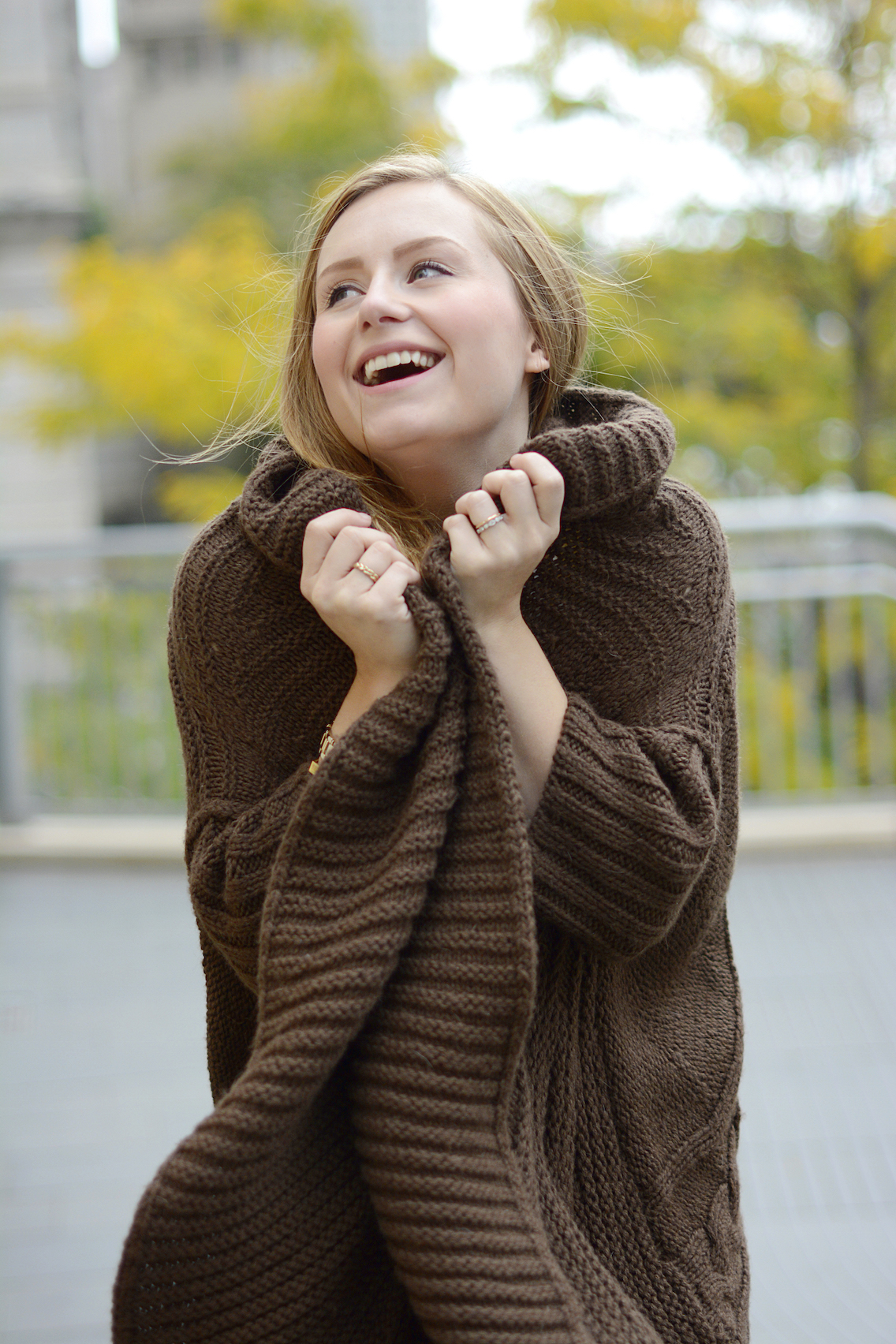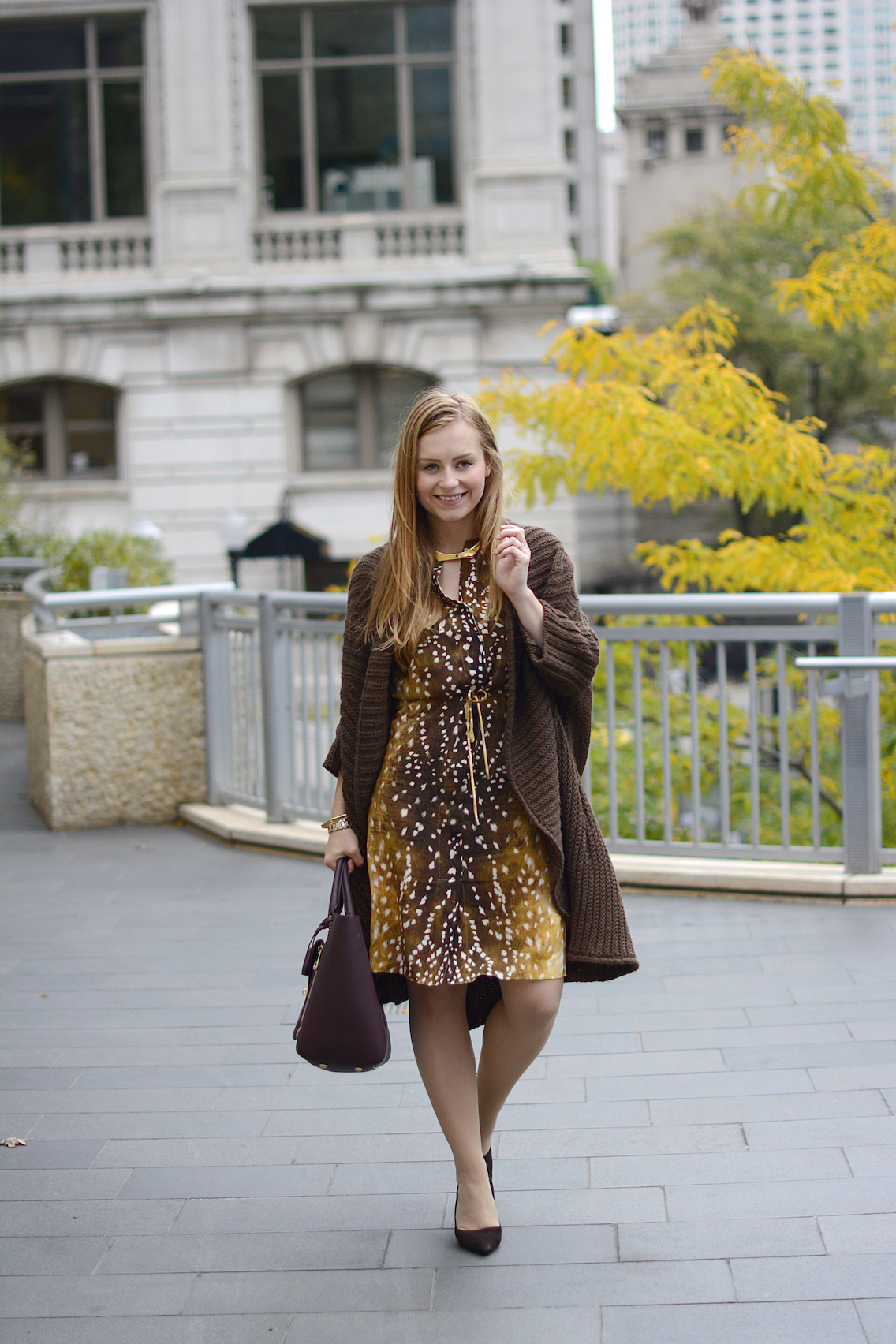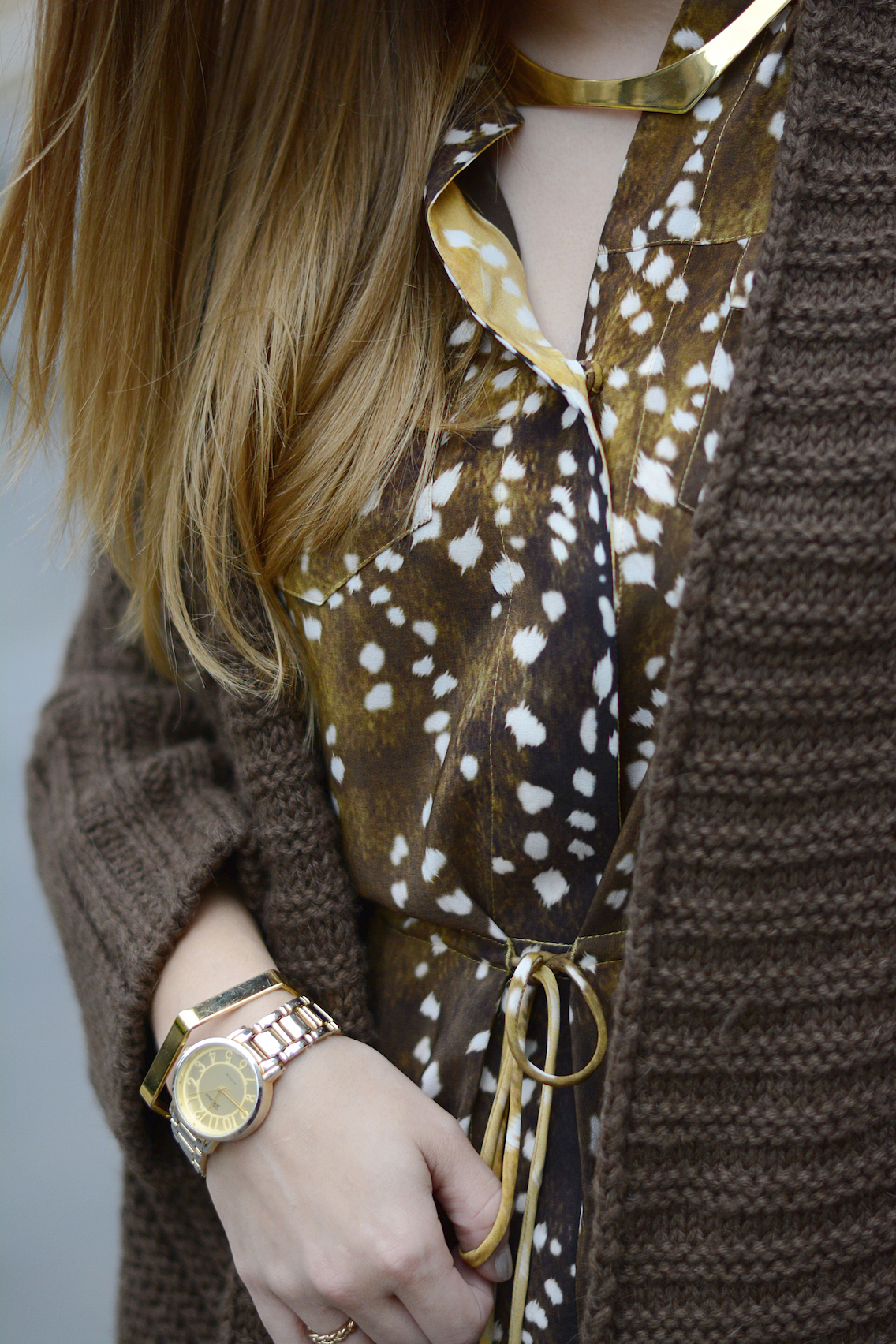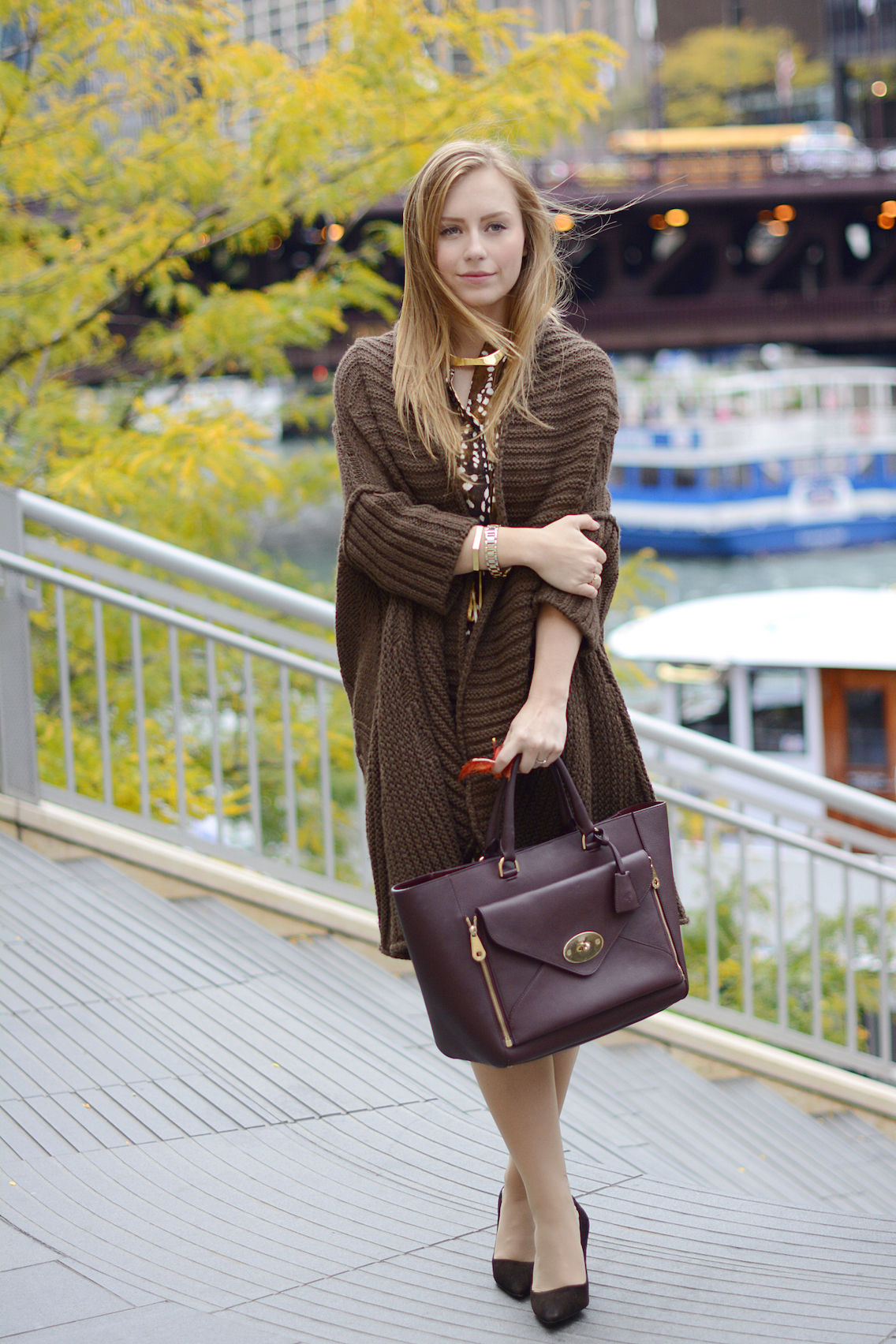 SHOP THE LOOK:
Dress – Magaschoni Deer Print || Cardigan – Nordstrom (similar: 1 / 2 / 3) || Pumps – Prada (similar) || Tote – Mulberry 'Willow' || Jewelry – J Crew necklace (similar), bracelet (similar), Lulu's watch (similar) || Lips – YSL in 'Nude Beige'
Photos courtesy of beautiful blogger Anna
In fall, there are few colors I love to wear more than chocolate-brown and oxblood. The combination feels so rich, so luxurious, and so very 'autumn'-y.
After investing in this oxblood bag this summer, I'm shocked how I could have survived so long without it. I had no idea how versatile of a shade oxblood is! The hue is just vibrant enough to elevate a neutral ensemble but neutral enough to pair with vibrant colors too. It's
It makes even the simplest ensembles feel utterly luxurious!
Here are a few great budget friendly options too: 1 / 2 / 3