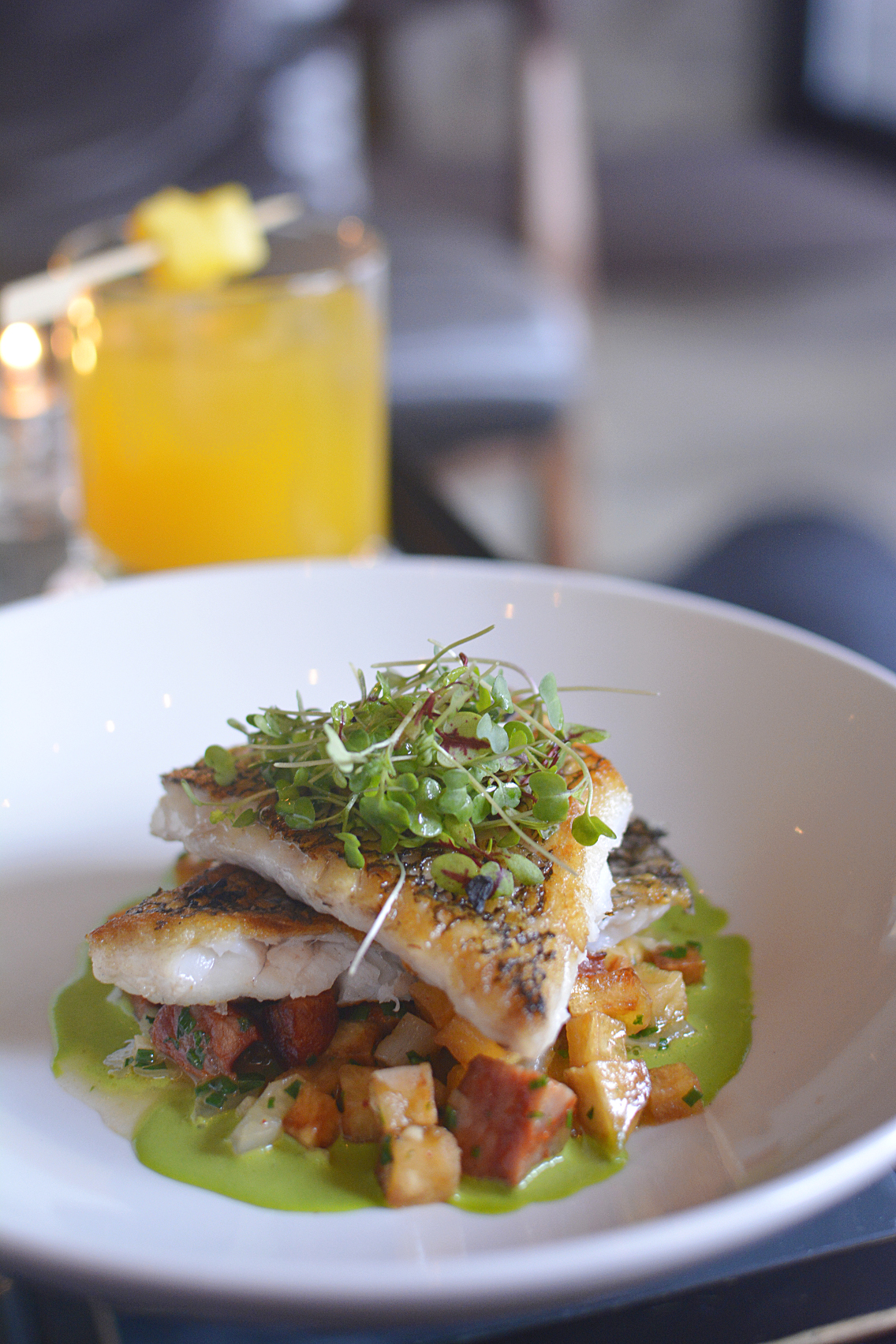 ** PLEASE NOTE: Presidio is now closed as of September 2018. But, since I enjoyed this spot so much, I'm leaving this post up in loving memory of their delicious food. **
There are many types of restaurants in Chicago and many with the ability to fill you with food so deliciously scrumptious that the memory of your meal will haunt you for weeks. We are an entire city of incredible restaurants after all!
But then there are a few rare types of restaurants whose creations haunt you FOR LIFE. Dishes so brilliantly conceived that your mouth literally waters when you think of them. Memories of your meal soften your eyes and you slip into a dream-like state reliving every crucial burst of flavor, painfully aware of the fact that you aren't actually eating those dishes right then.
Ah, reality.
Now finding one of these rare restaurant experiences is a matter of personal taste and preference — my grandmother always reminds me what a dull world it would be if we all felt the same way about everything! But we all have those restaurants whose legacy lives on in our memories for perpetuity, torturing us with the stark truth that we cannot eat those dishes EVERY. SINGLE. DAY.
Last week I had one of those meals. I met a new restaurant soulmate — the type of space I just want to hug and declare, "I think this is the beginning of a beautiful friendship".
Last week, I met Presidio.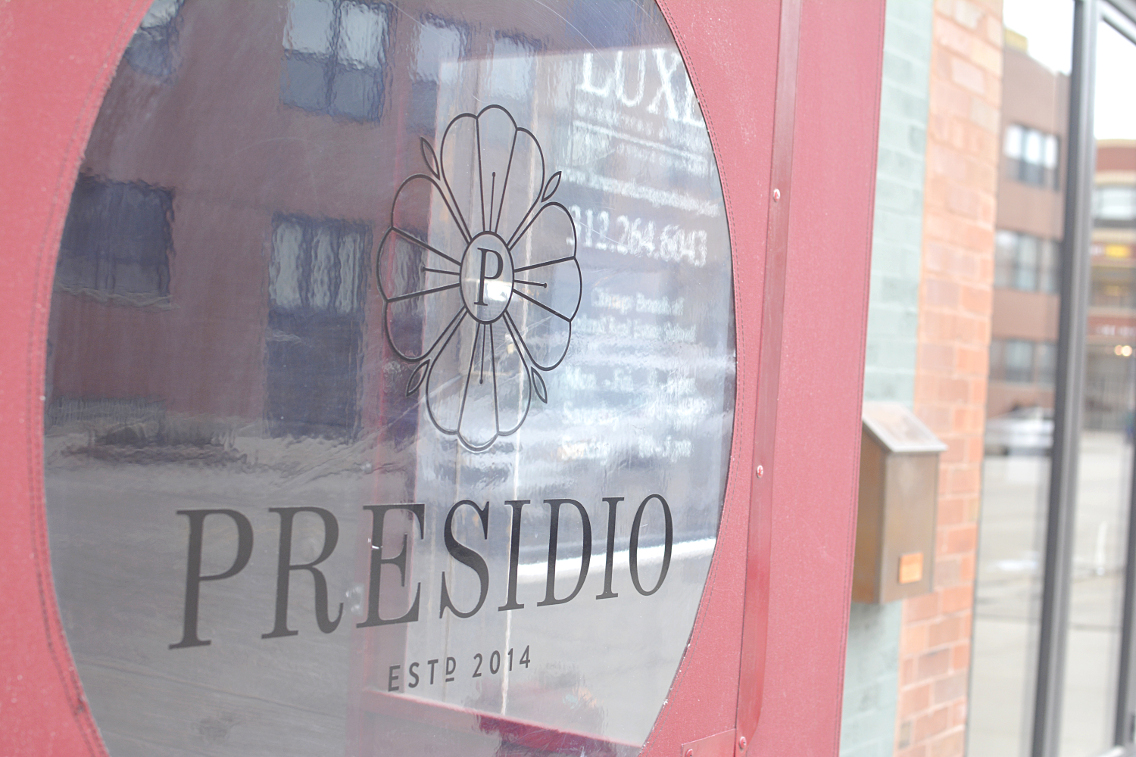 Walk through the front door and you'll see what I mean…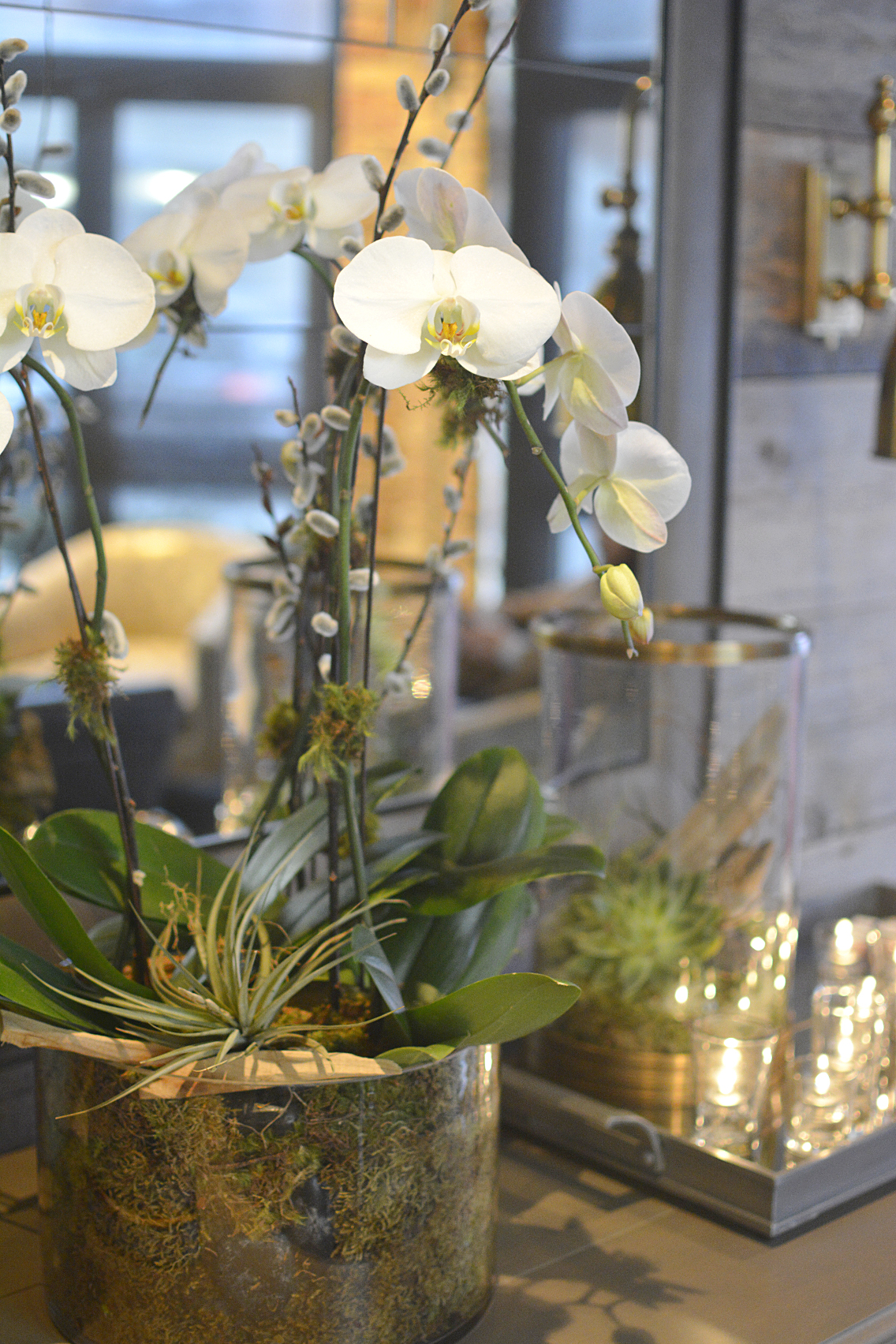 Designed to feel like a luxe mid-century living room meets succulent botanical laboratory, the space has a dark and comforting effect with twinkling candles spilling over from every table surface.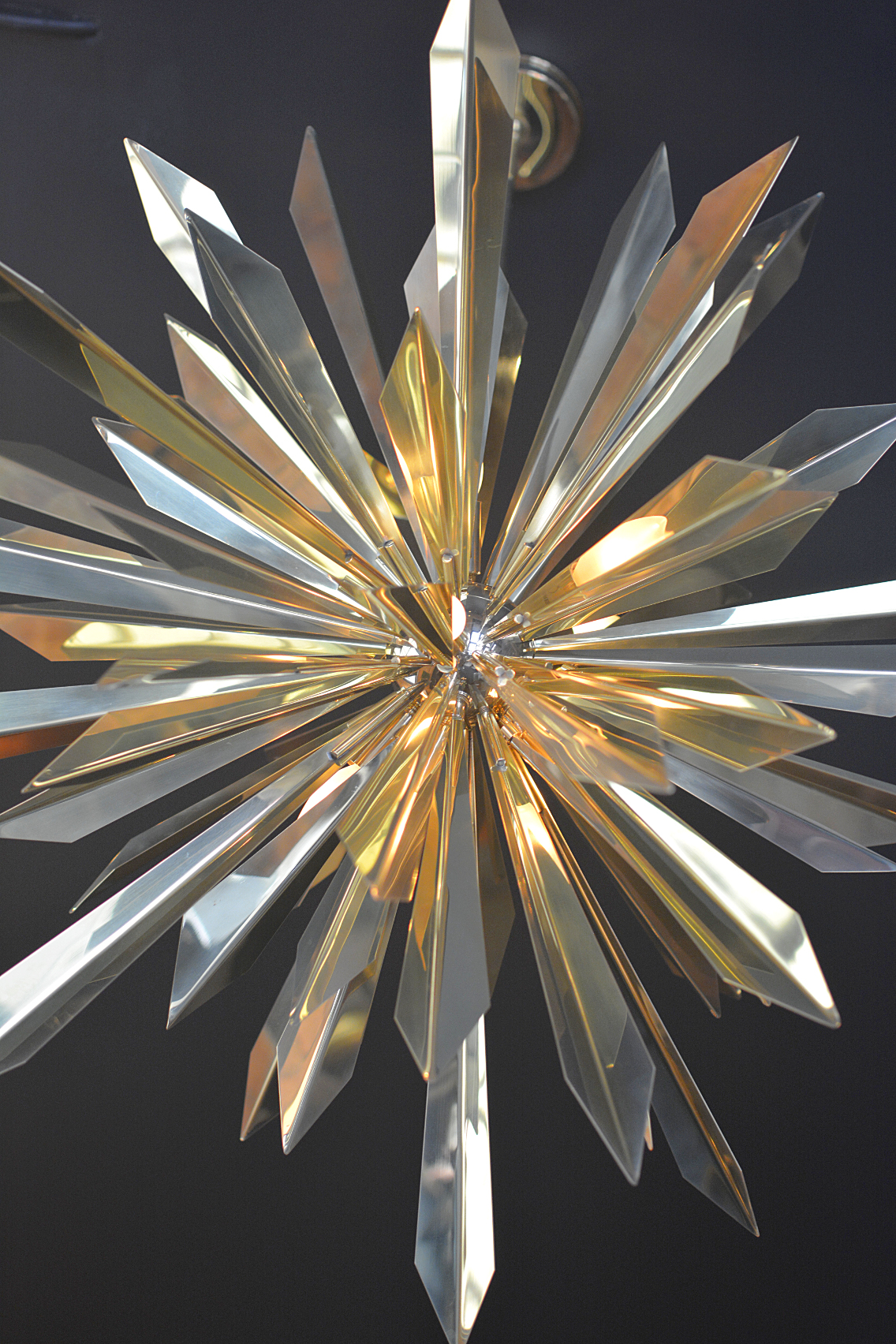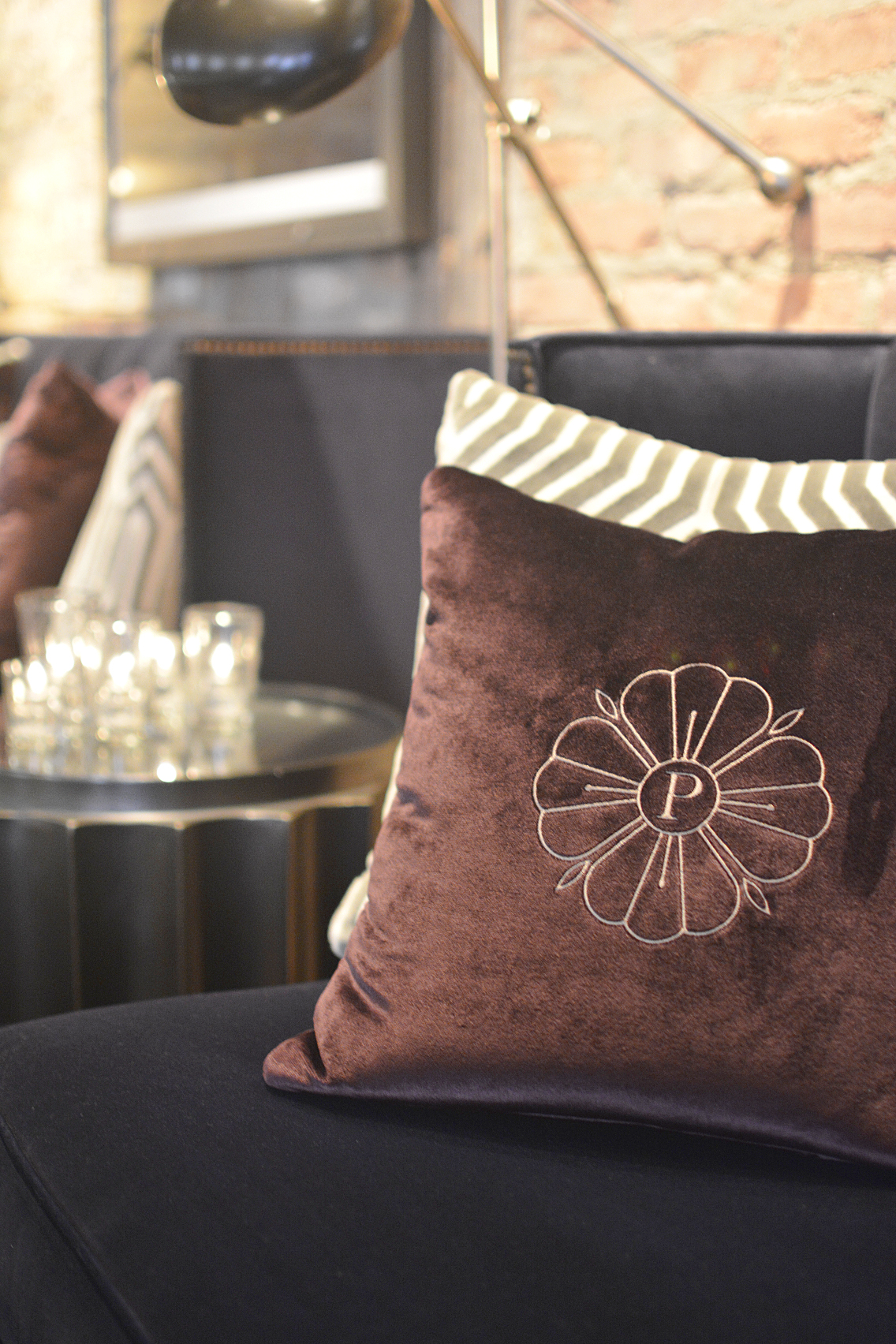 The bar area hosts several spacious couches overflowing with cozy velvet pillows and mid-century lamps, adding to sensation that you haven't stepped into a restaurant, just your swanky friend's living room.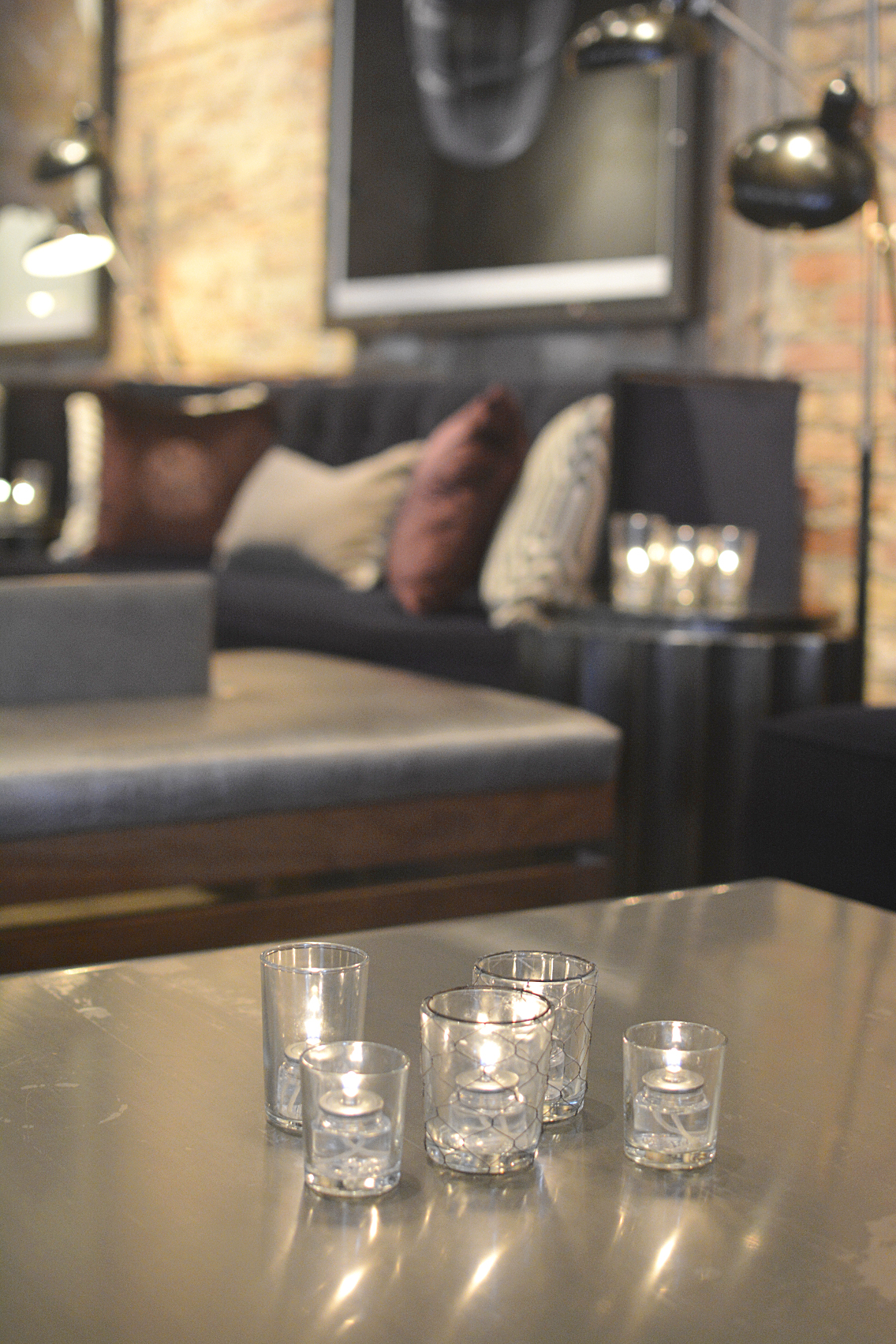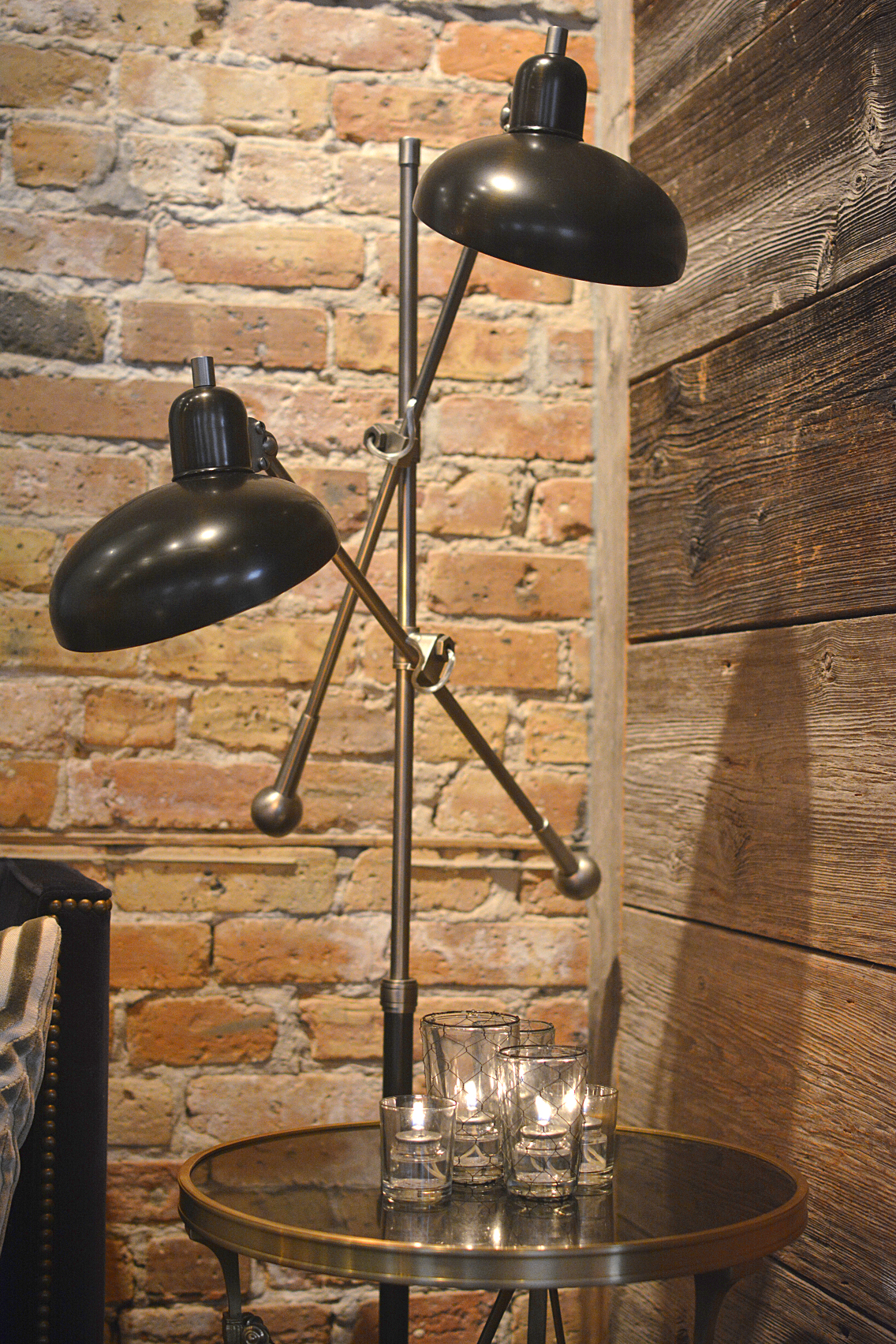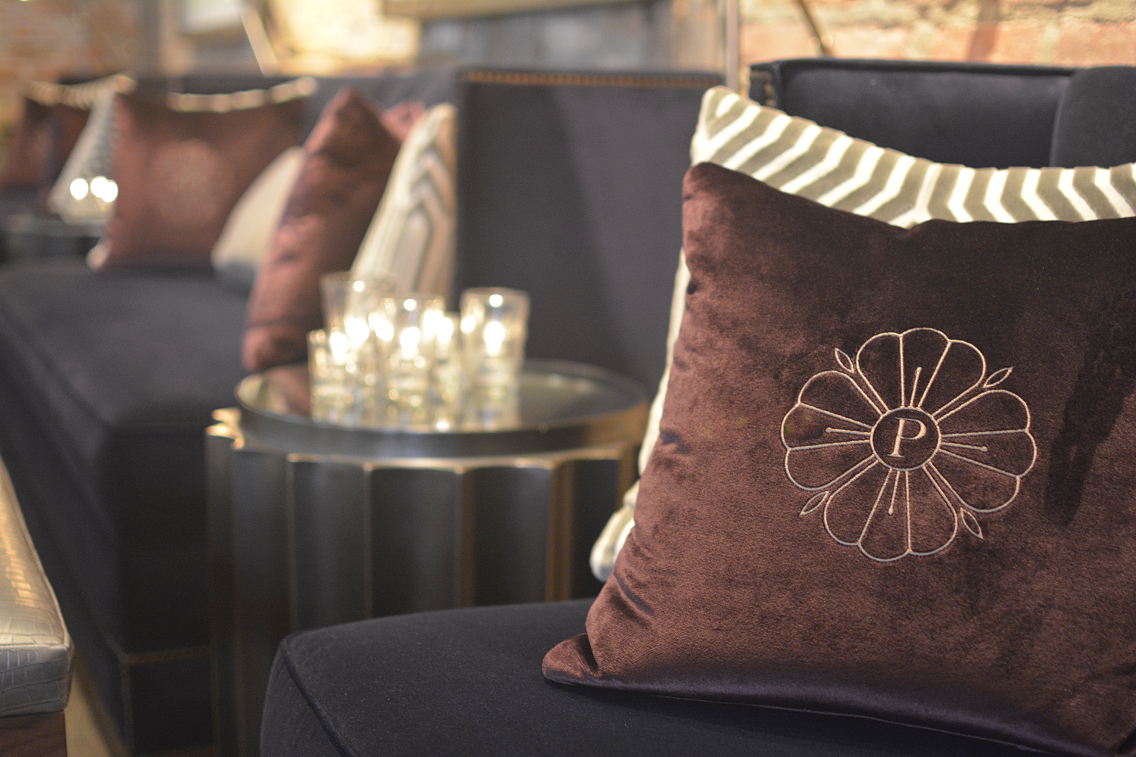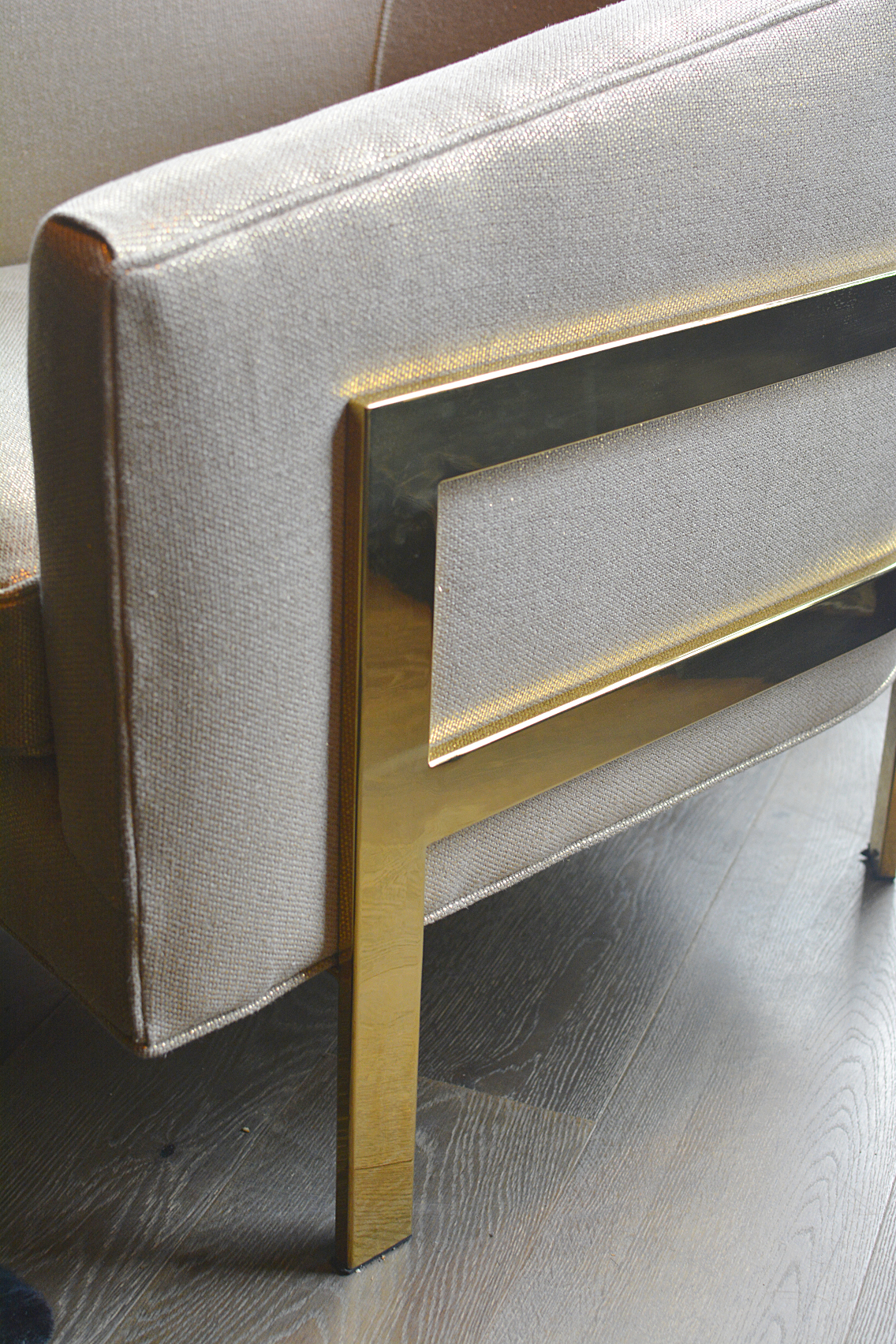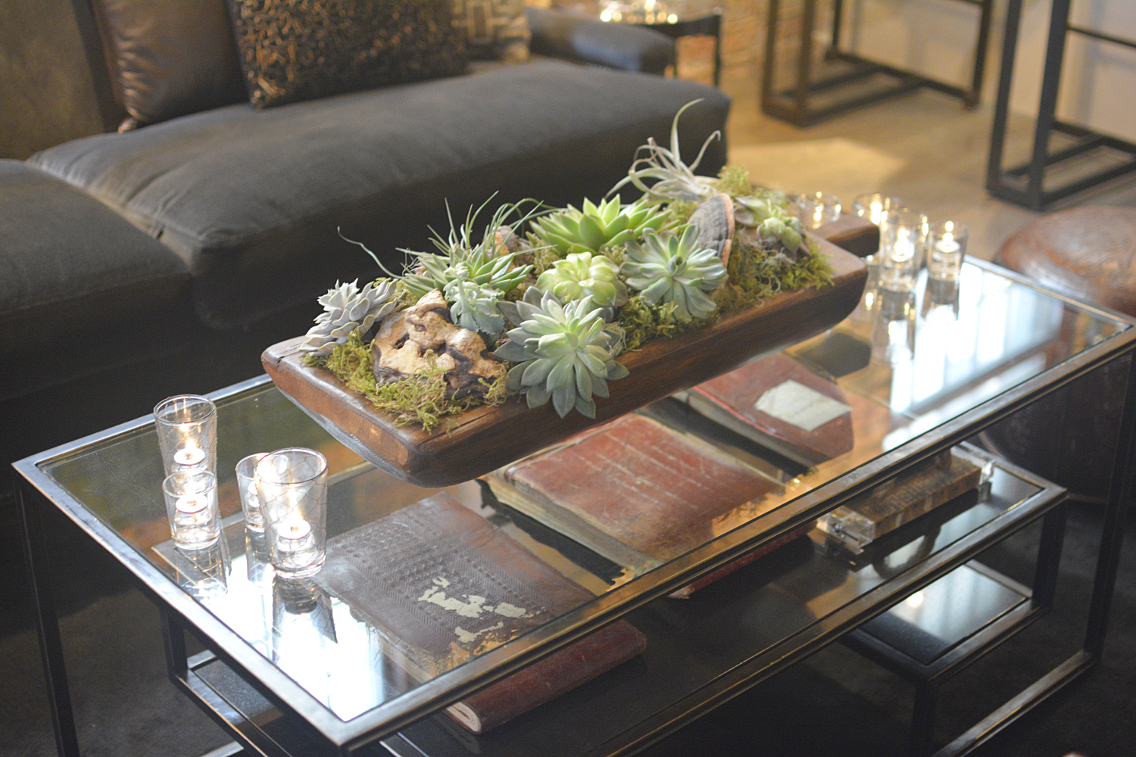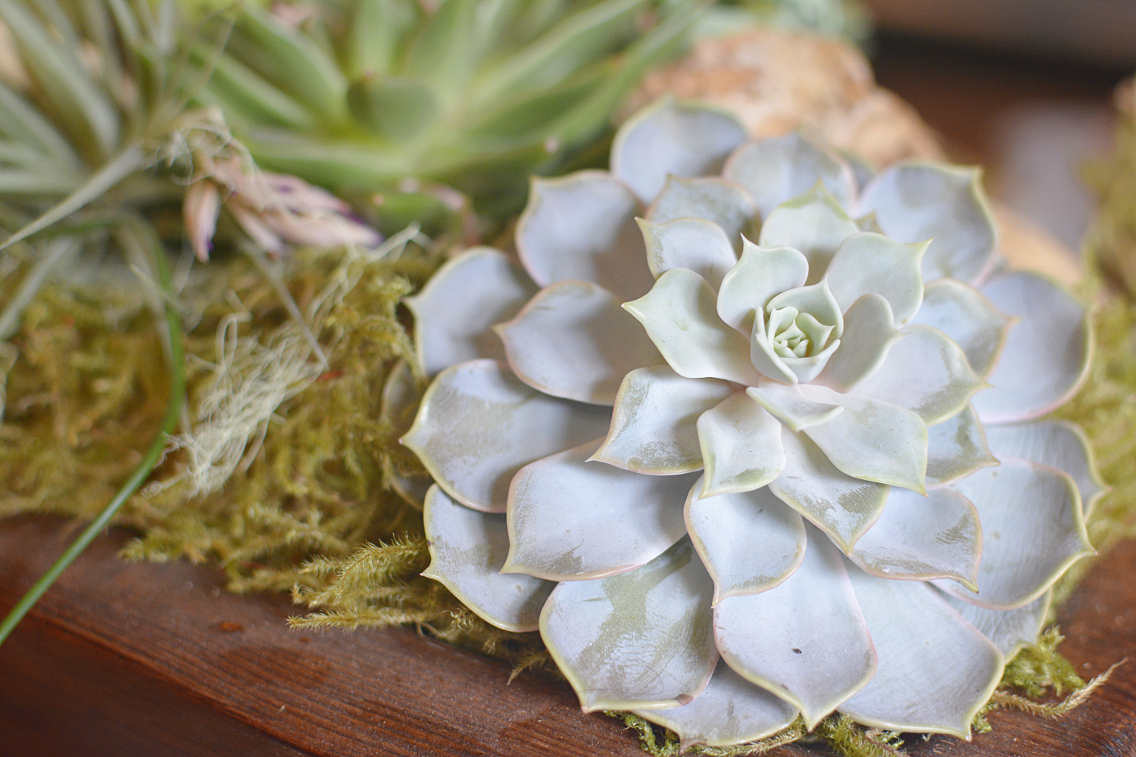 Succulents abundantly overflow from containers in every direction too.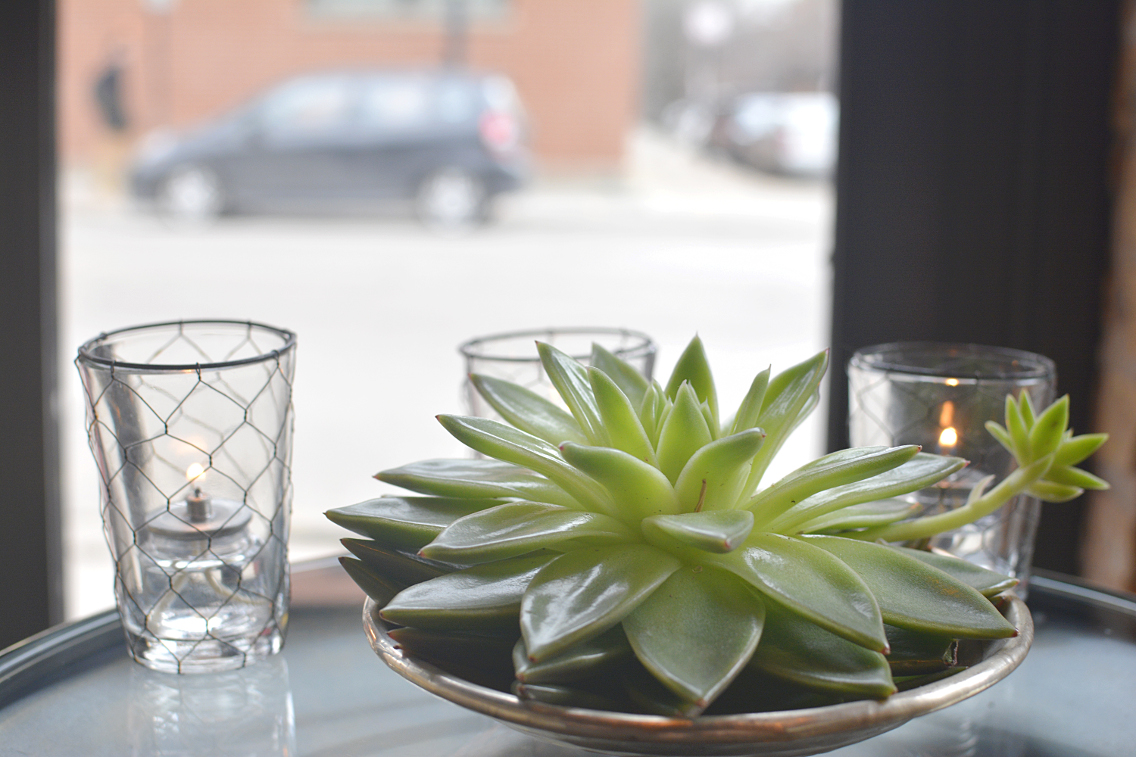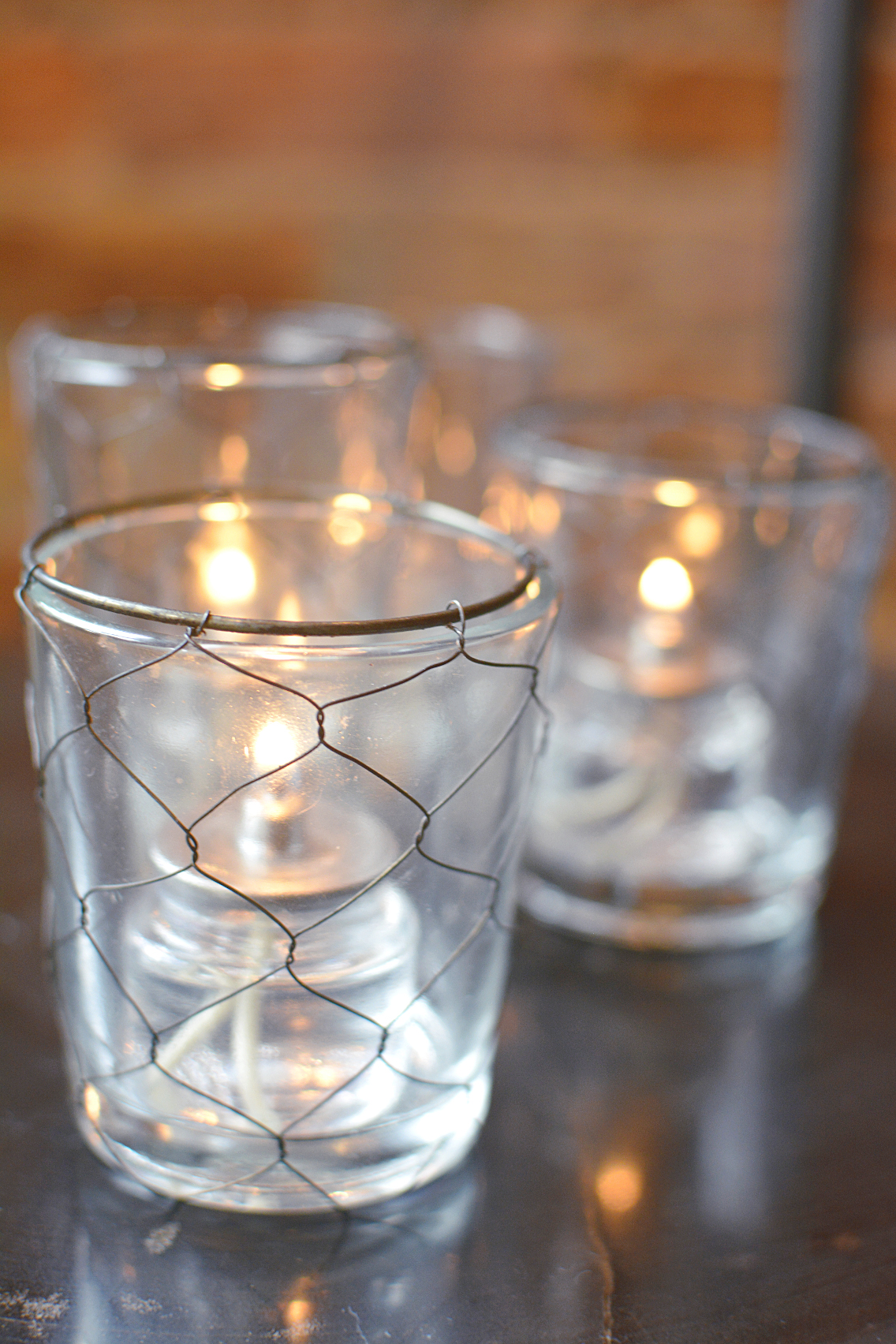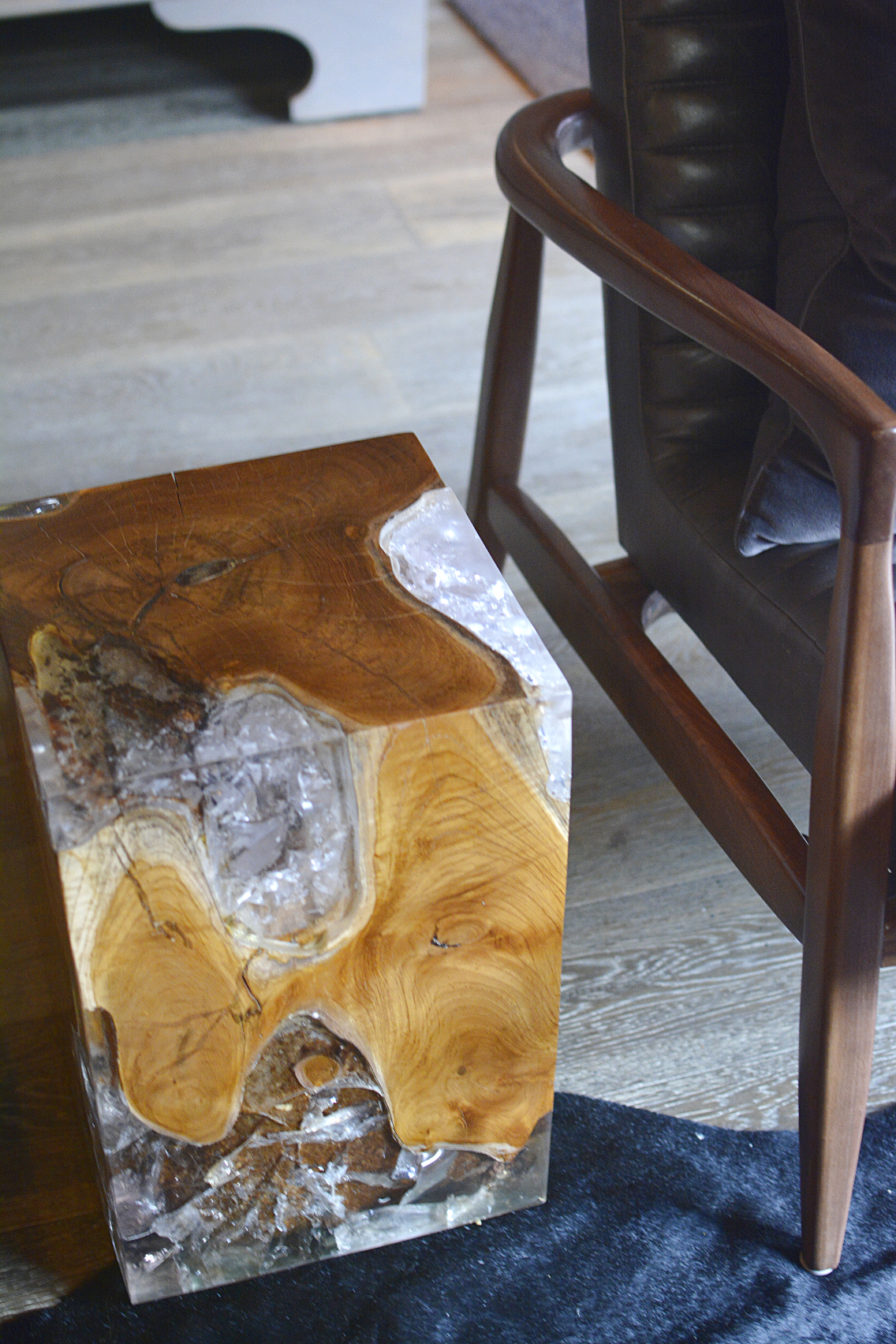 It's the sort of beautiful space you need to see in person to truly appreciate (not to mention snag a few excellent decorating ideas for your own home… *wink wink*).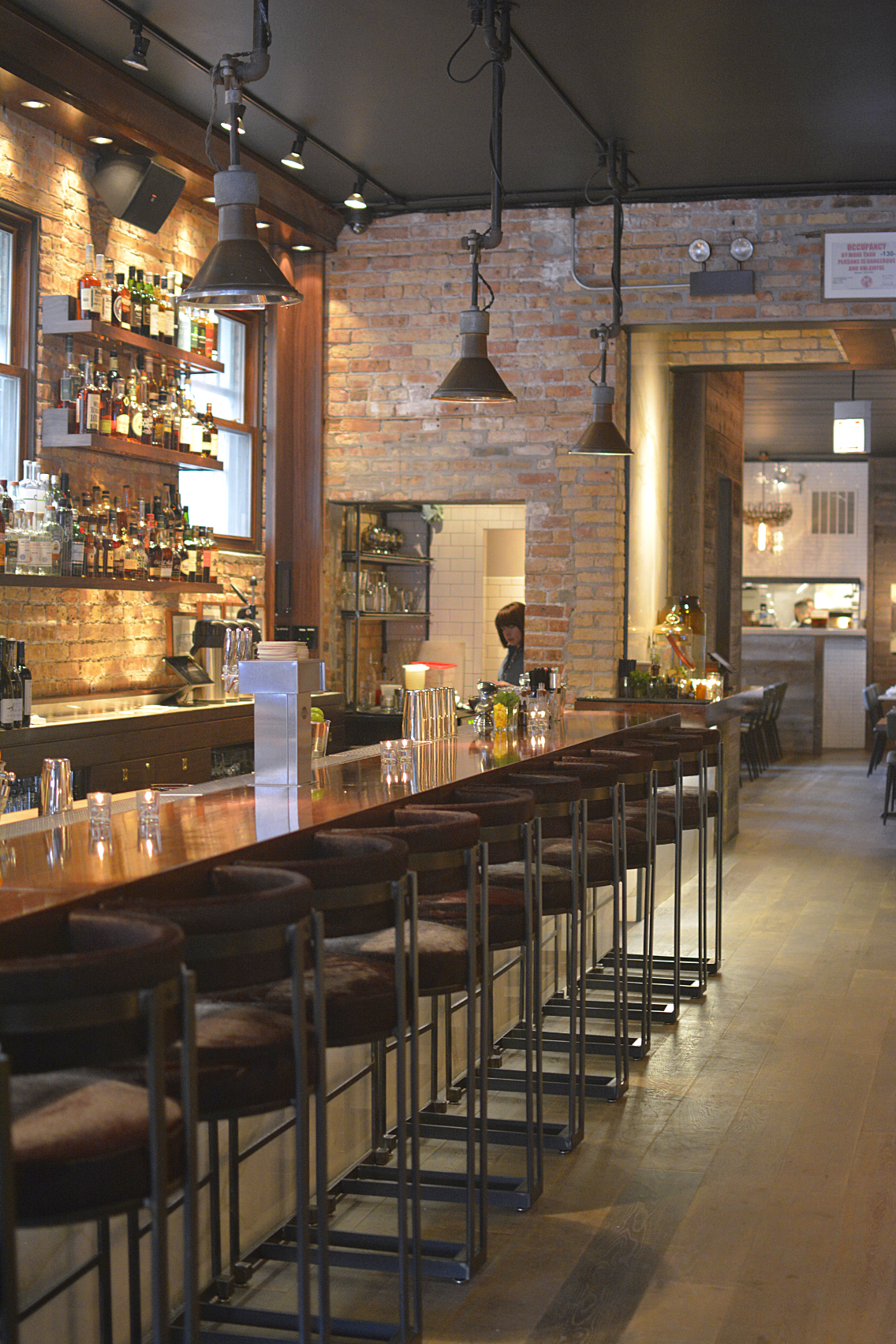 The bar space itself feels like its own laboratory of culinary concoctions and libations.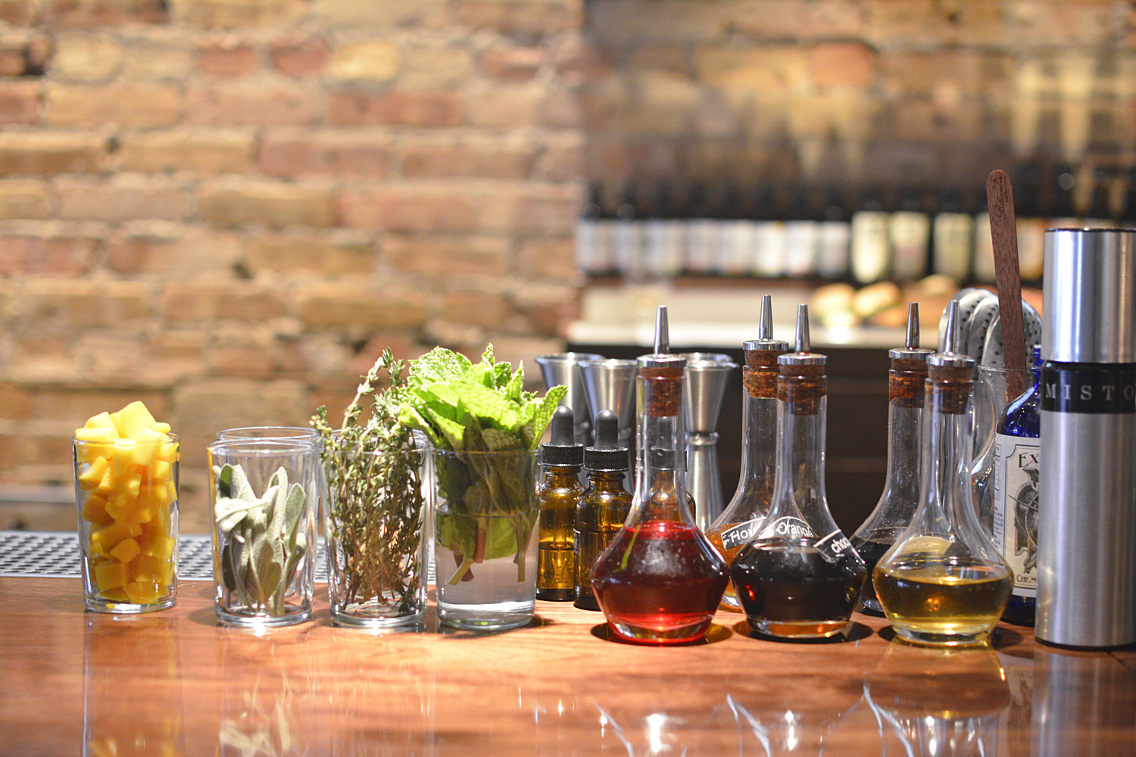 Overflowing with jars, vials, bowls and grinders of ingredients ready for the swarm of cocktail patrons who flood this new space after dark, eager to get their Presidio fix (a sentiment I now fully understand).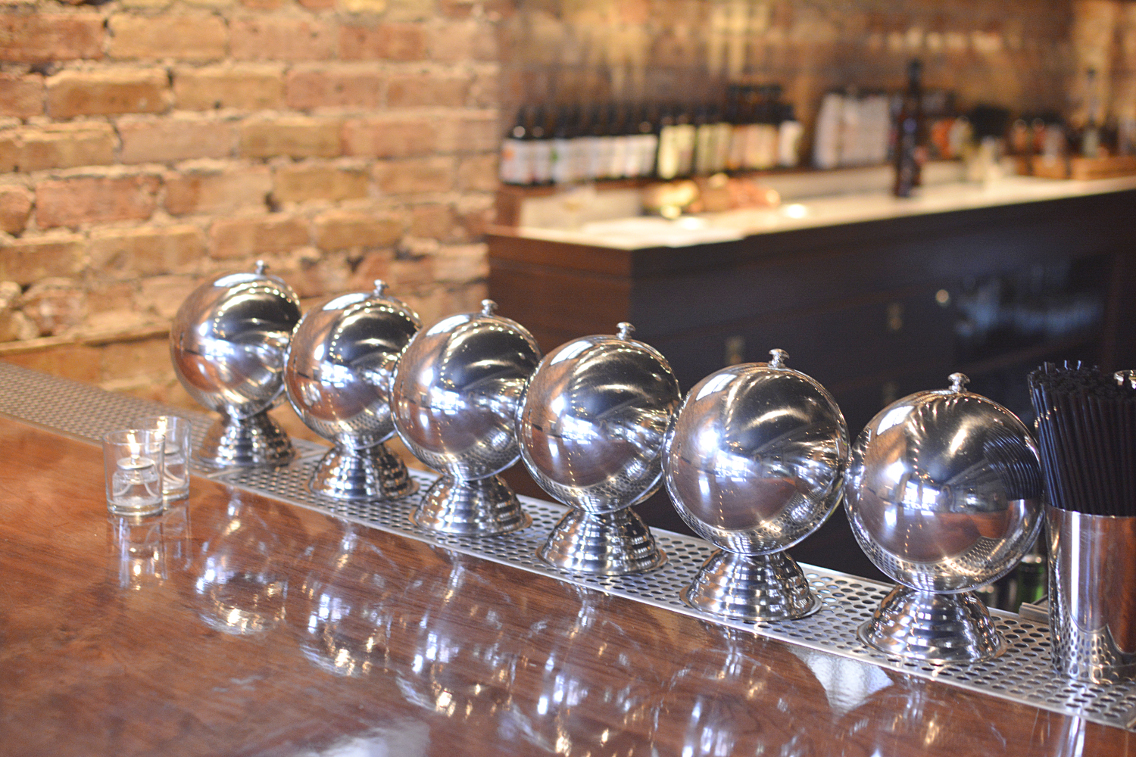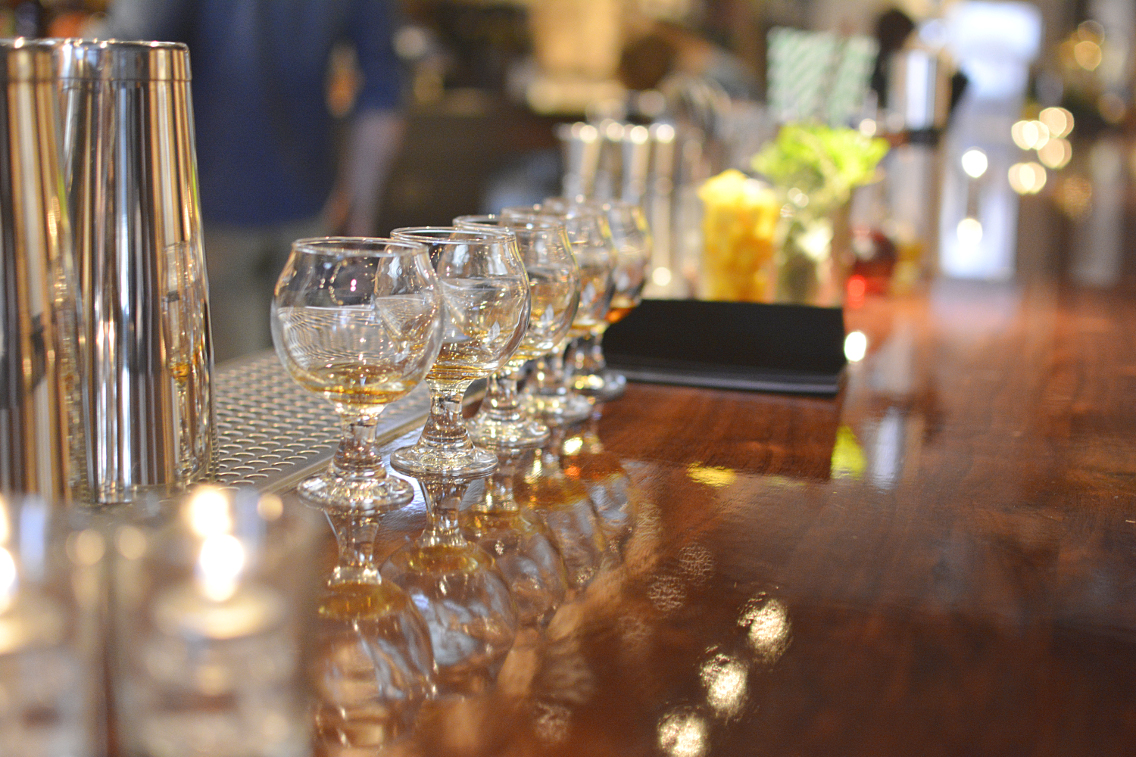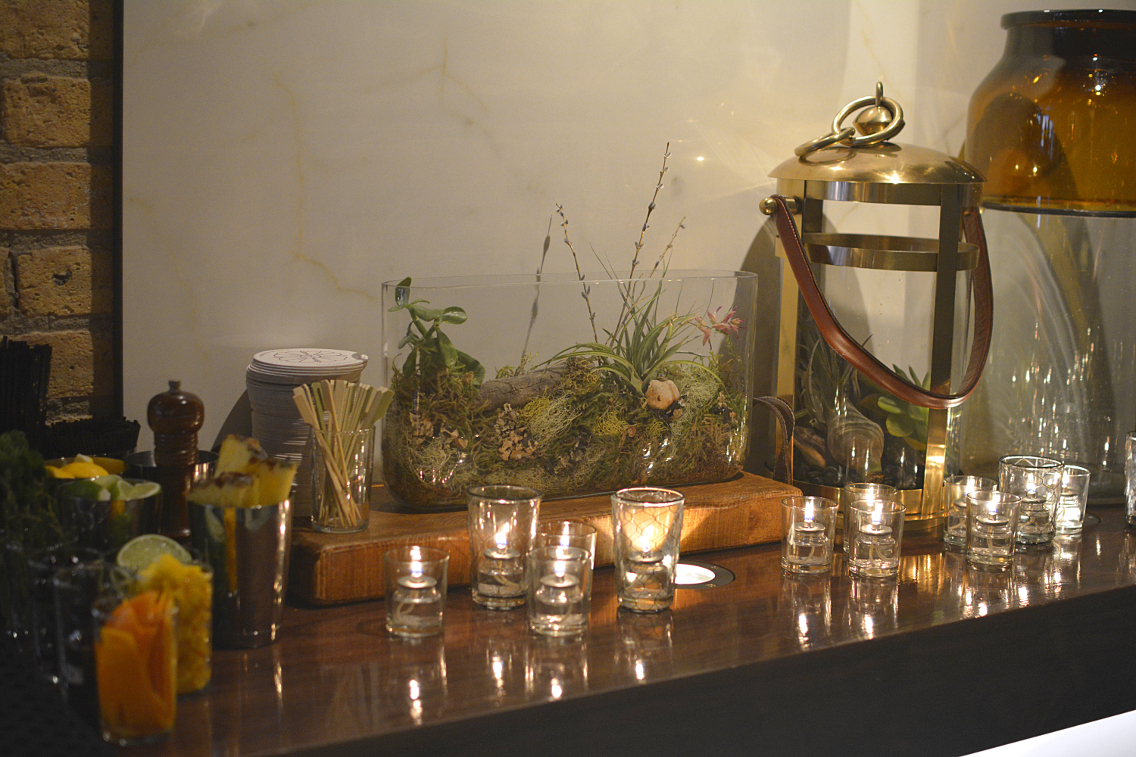 After you pass the bar you slip through a small hallway overflowing with more succulents, candles and bar accoutrements…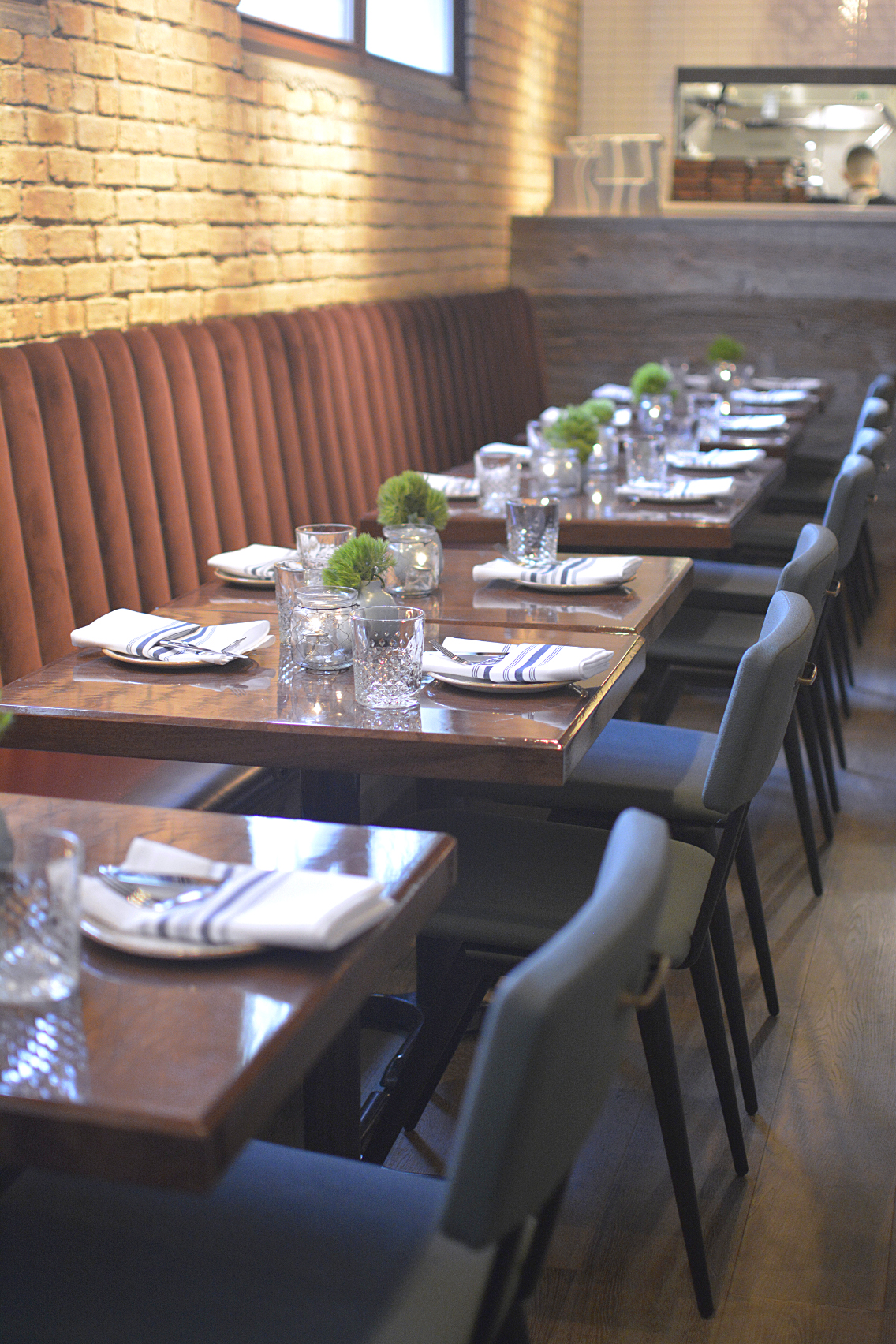 And find yourself in the comfortable dining space! Isn't this such a great spot for date night or a girl's night out?
Ok, Ok.
You caught me! I'm looking for ANY excuse to go back…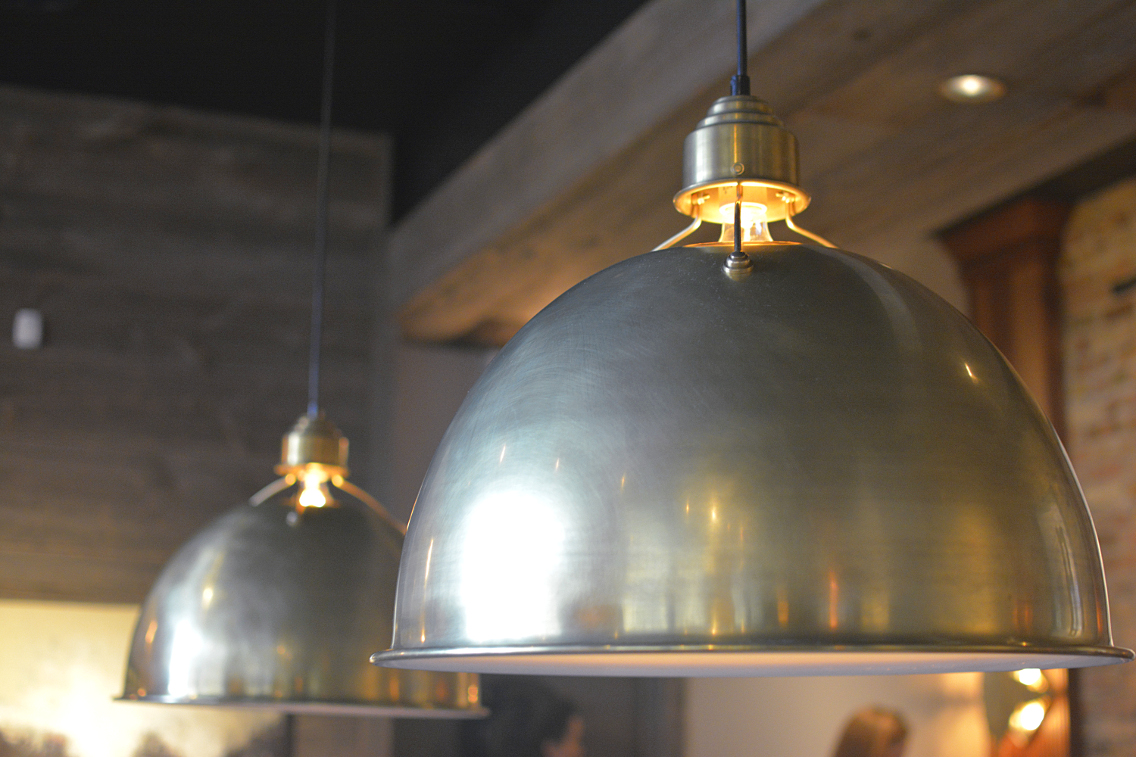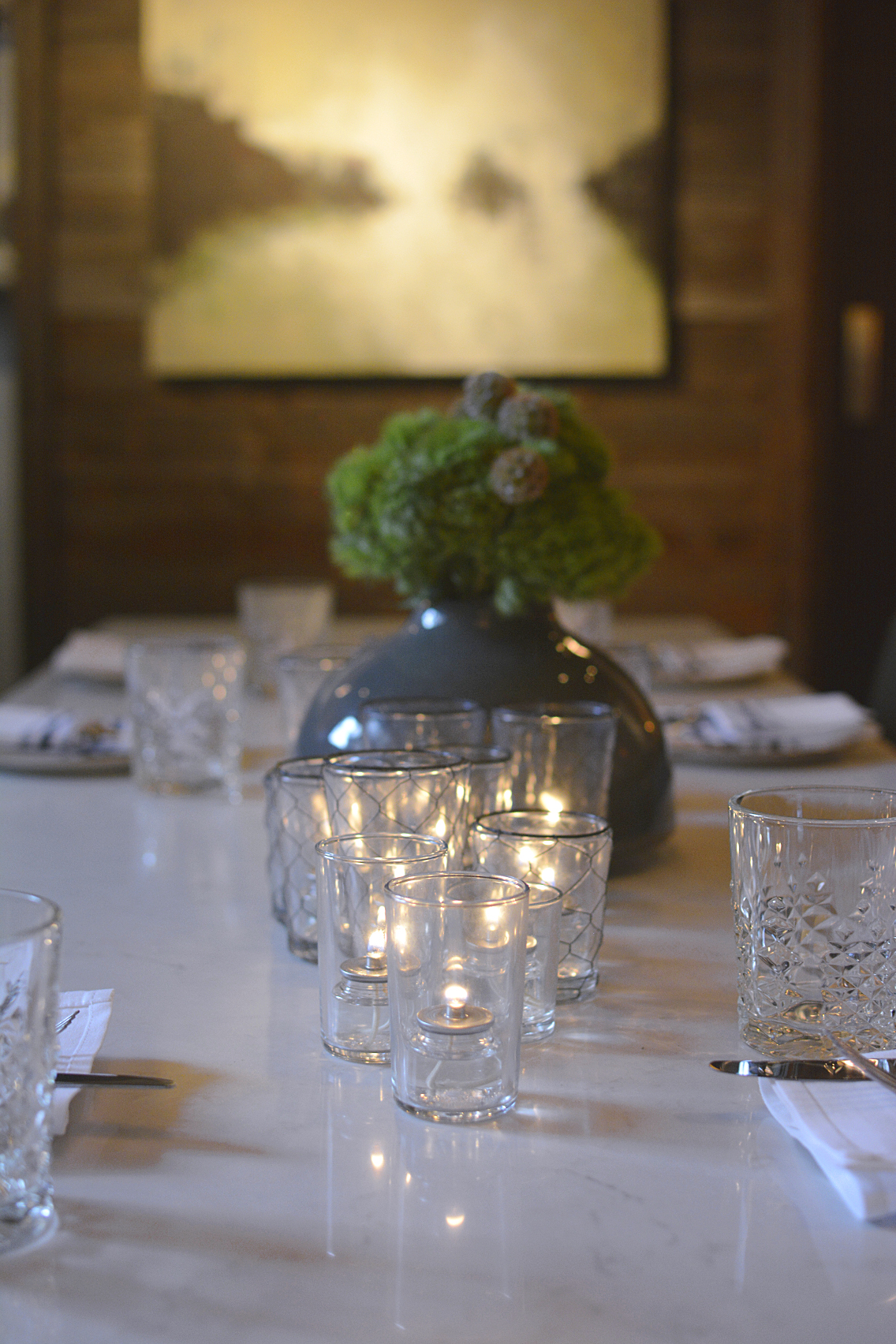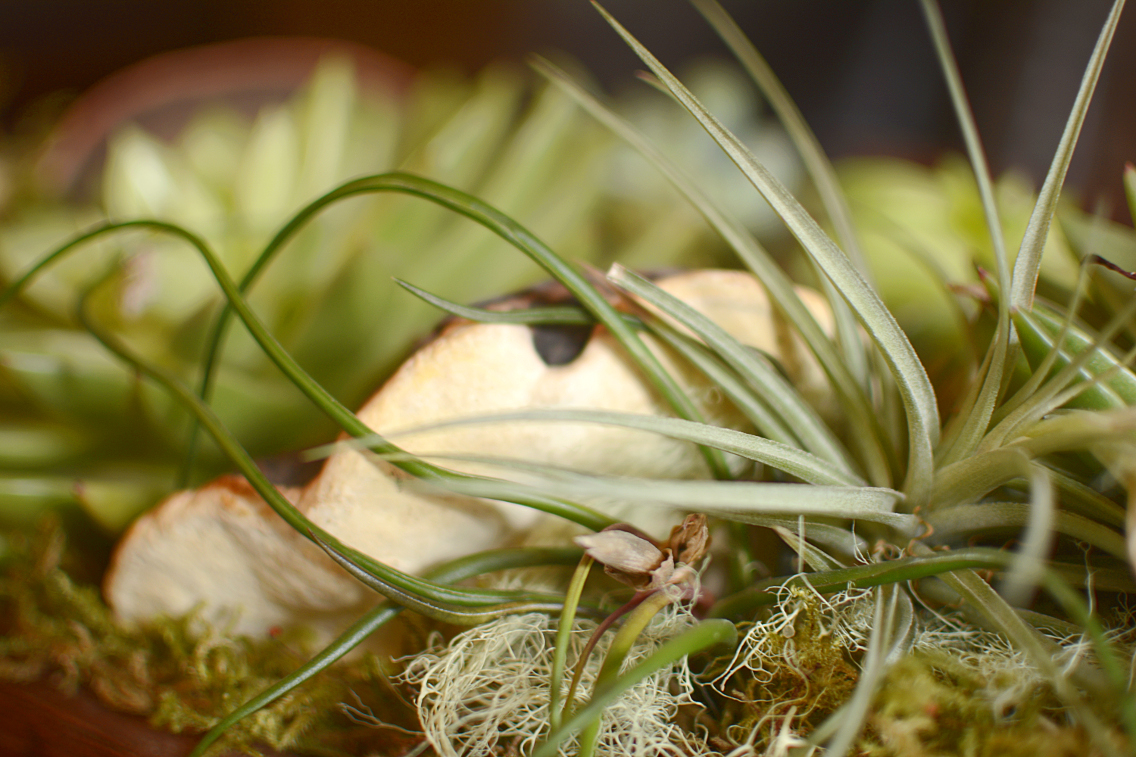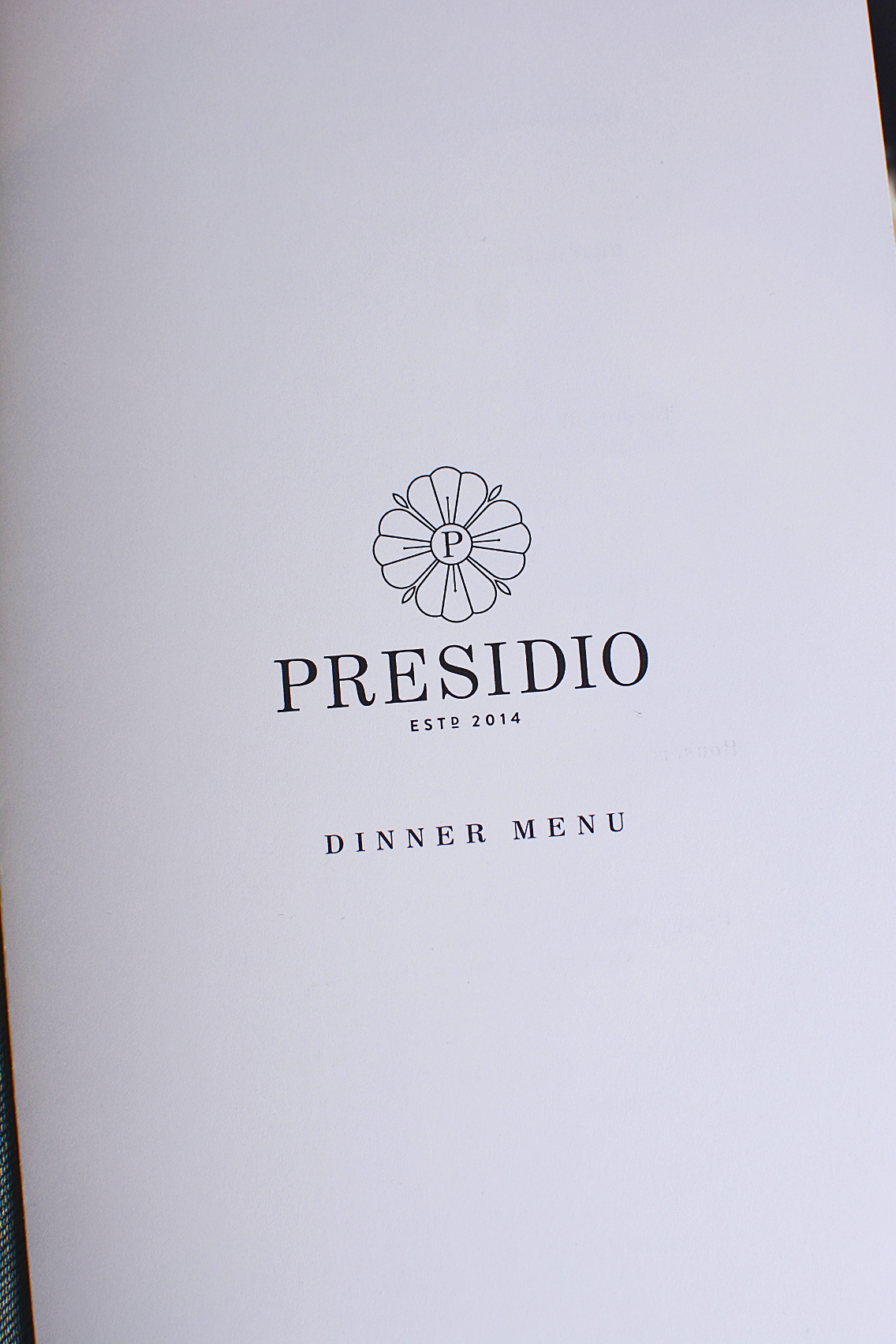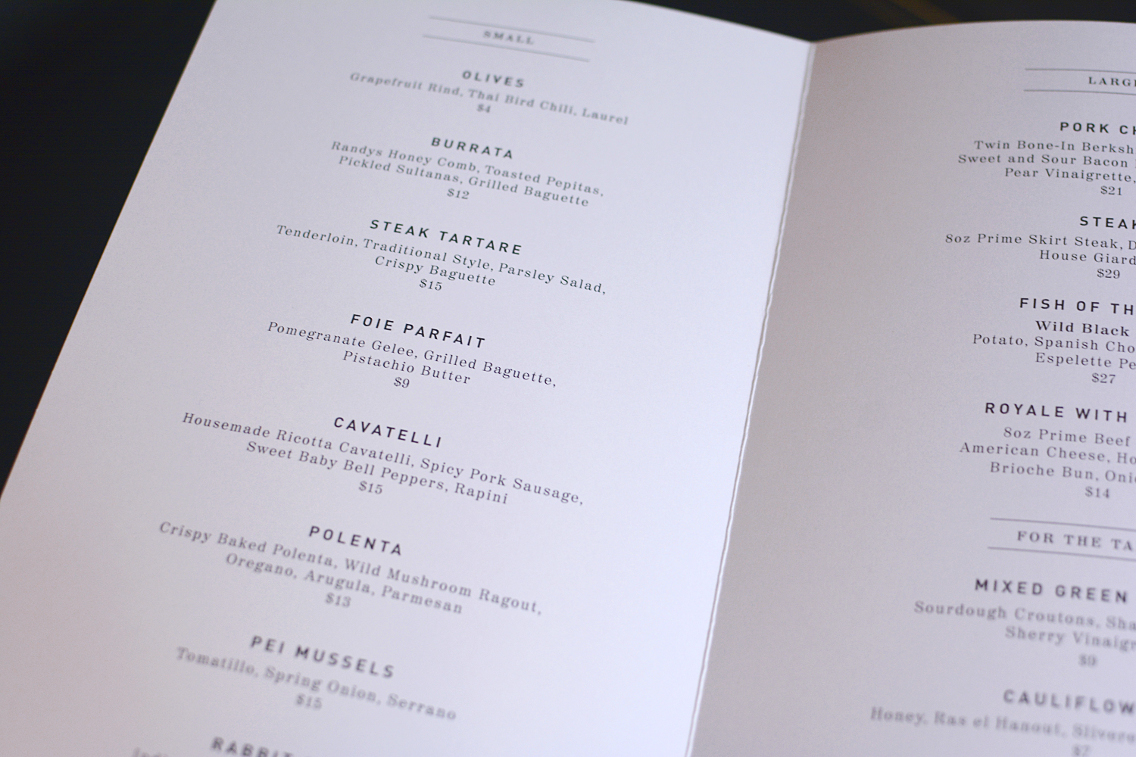 As someone who likes to shoot exclusively with natural light (you'll see by the end of this meal that the sun was setting, taking its precious light with it), I always like to request a table by the biggest window. I don't like to make a fuss about it but sitting by the window makes such a substantial difference in my shots!
So when Maître D' Amanda automatically steered us to the biggest table right next to the large front windows, I knew right then and there that Presidio would be a restaurant soulmate.
Natural light and good food — all I really need to be happy in life!

First up, a round of intense cocktails! This is the über-luxe Limo Service: white rum, cachaca, black truffle, bianco vermouth, salt, orange bitters, and grapefruit oil.
Yup, black truffle.
In a drink.
Why do you think they named it the Limo Service?
Now truffle is one of those ingredients that Hubby and I get wary about. It can't be overdone, otherwise it will spoil the palette and give you bad breath in the process. It needs to be delicately balanced with other flavors to really have a positive effect.
This drink perfectly encapsulates the rich, earthiness of the truffle but suspends the flavor in a light, slightly sweet base with a hint of grapefruit that makes this libation surprisingly drinkable.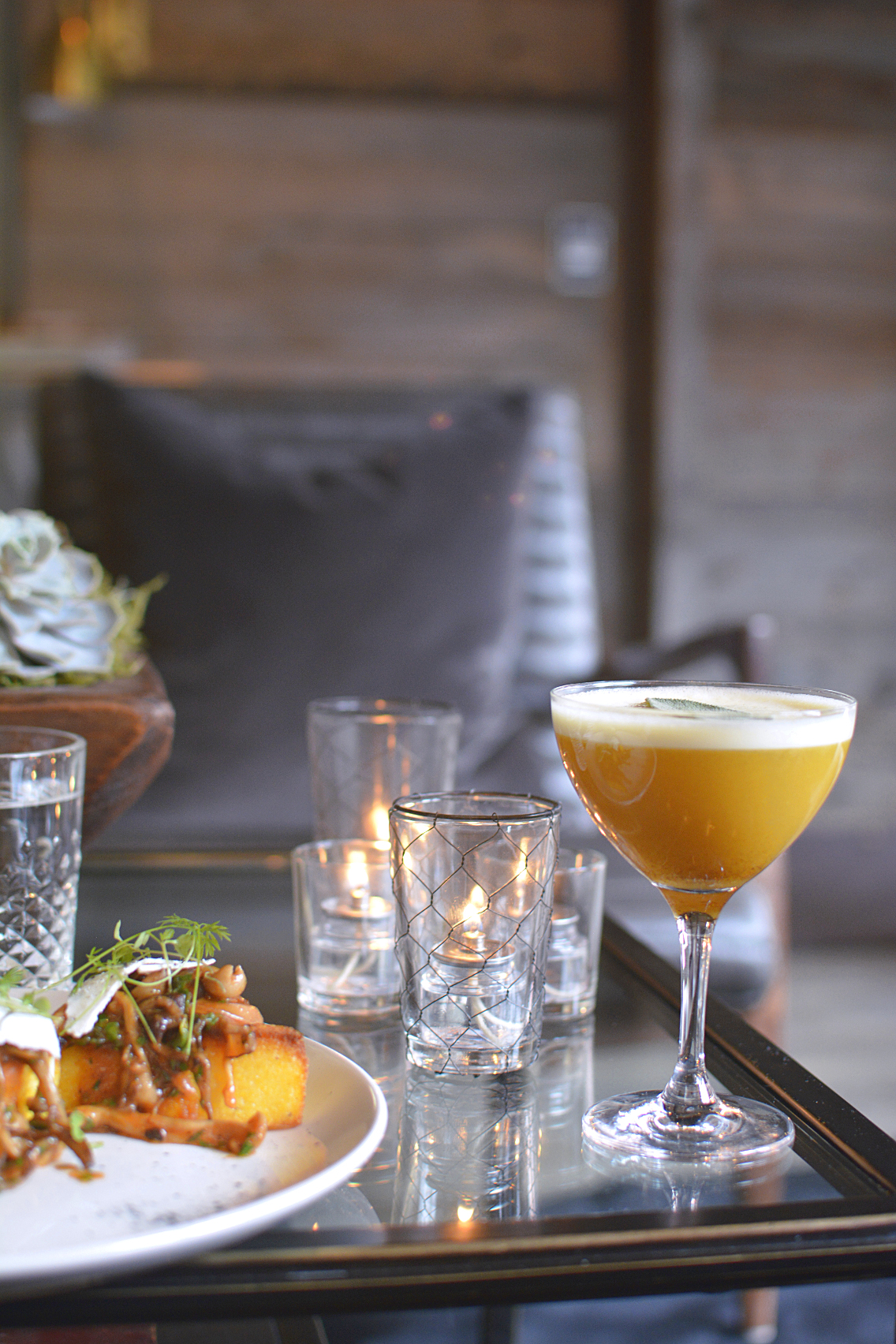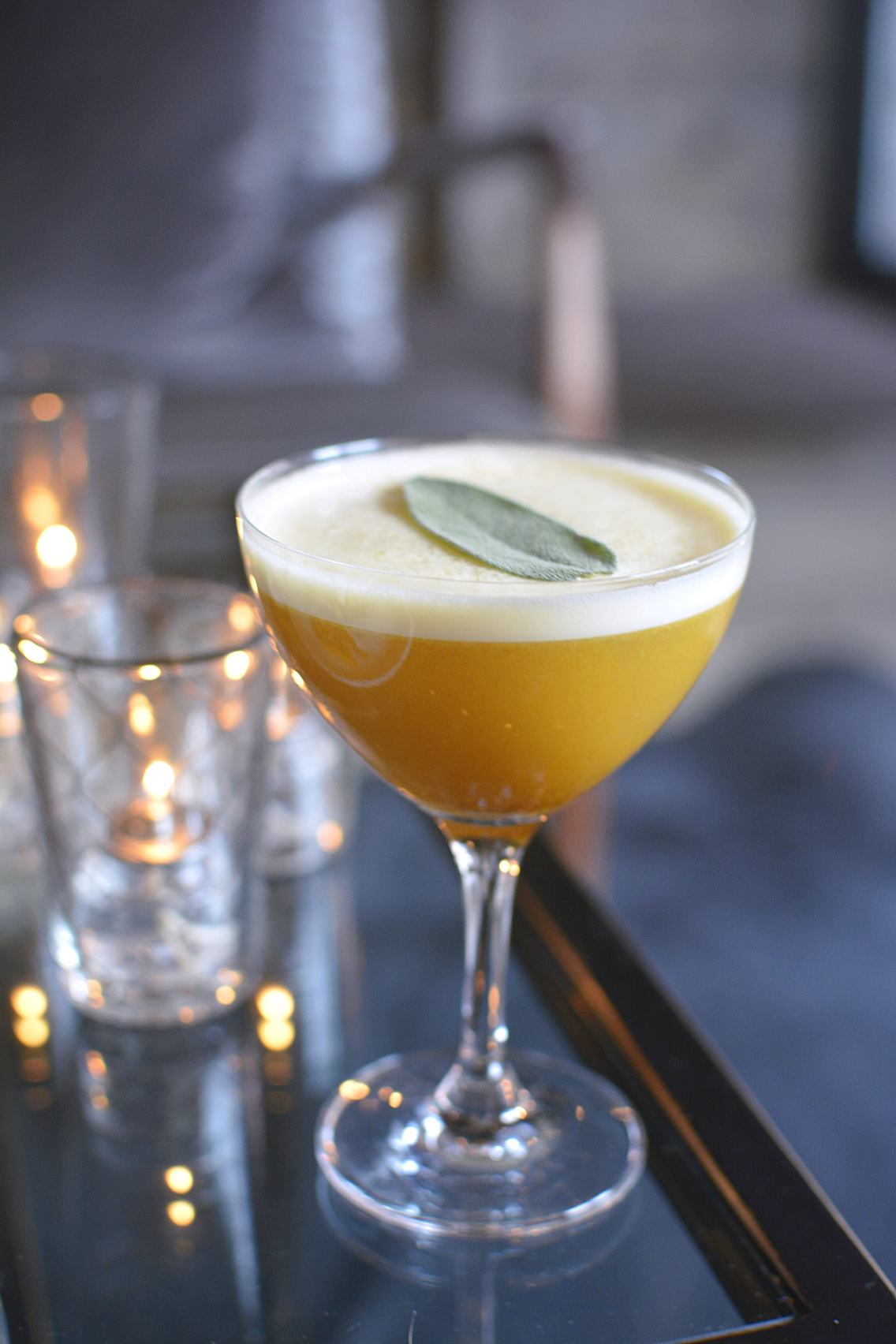 And this sexy little number is named The Jolly Roger: barbados rum, batavia arrack, curried sweet potato, lemon, egg white and sage.
Yup, curried sweet potato and egg white.
(No doubt I'll use up my monthly quota of 'yup' comments in this single post!)
This jolly little concoction was downright magical! I'm often wary of curry in drinks in the same way I'm wary about black truffle — it needs to be balanced with a robust base ready to handle the strong flavor. Otherwise you're drinking curry.
This drink hits the nail, quite literally, on the head. Hubby and I actually fought over who got to drink the last dregs of this. The flavor is complex without being confusing. You understand the moment you take your first sip why each and every ingredient is important. It's hard to describe the flavors exactly — I've never had a more unique drink! Just order it, even if you don't think you'll like it. At the very least it makes for some pretty sexy photographs.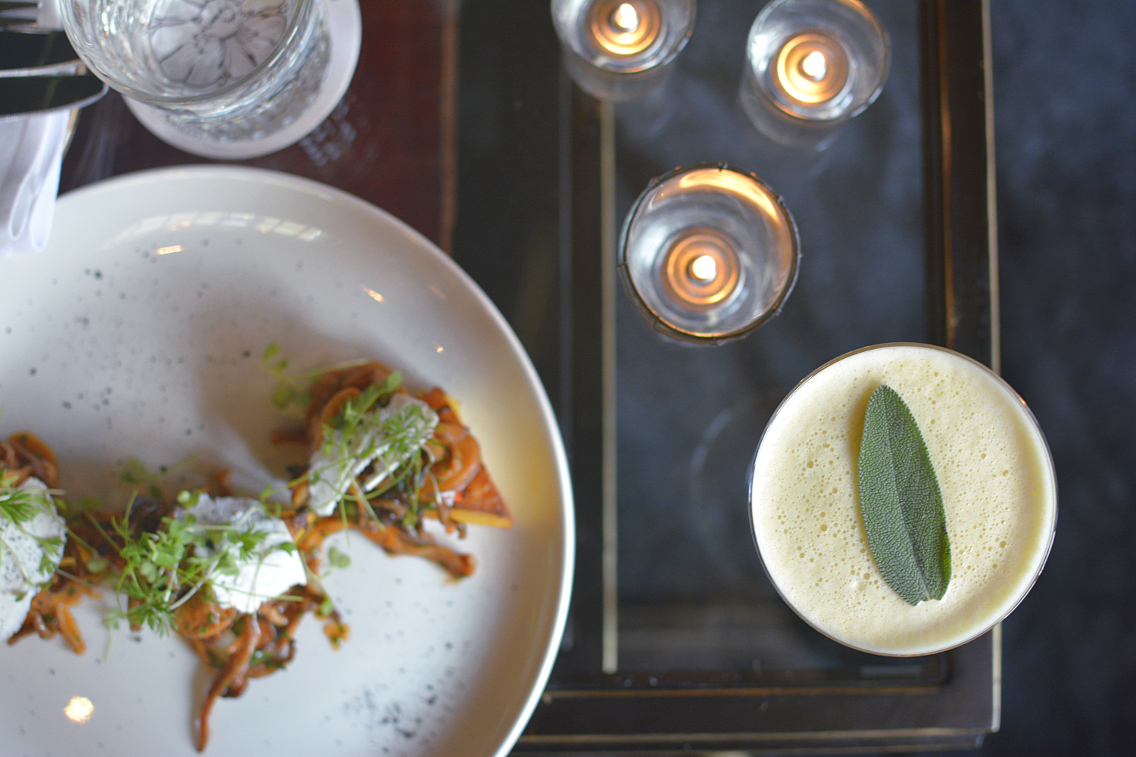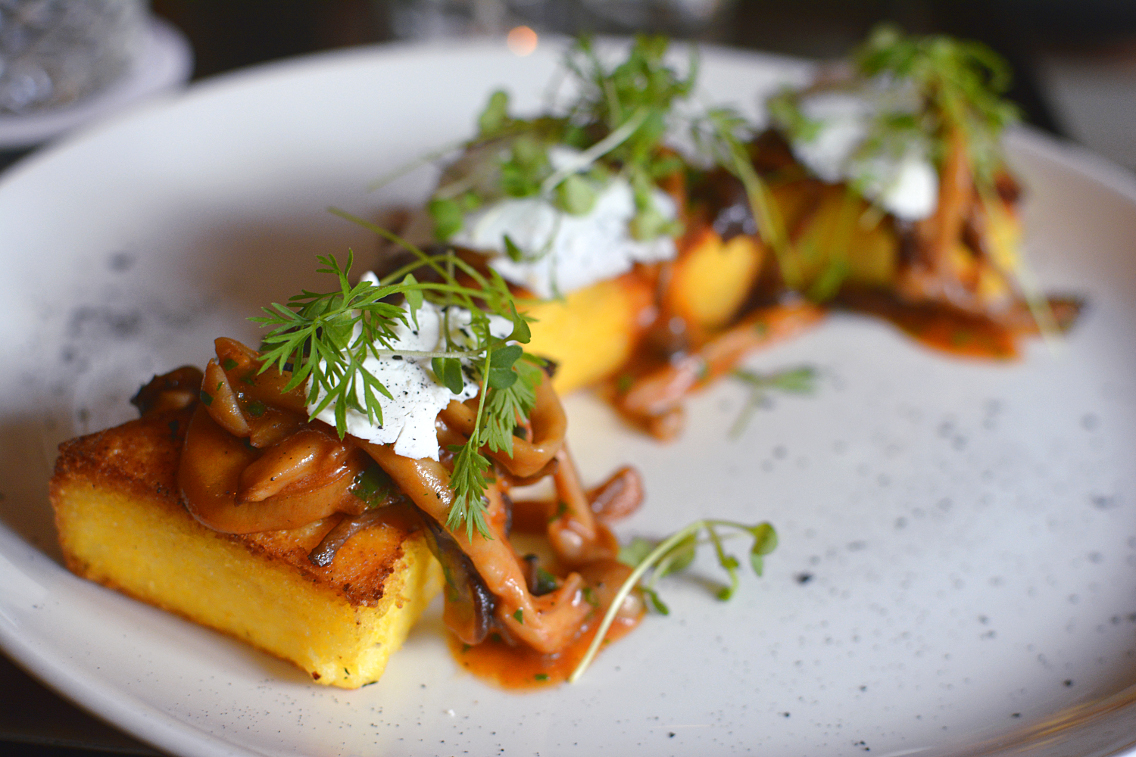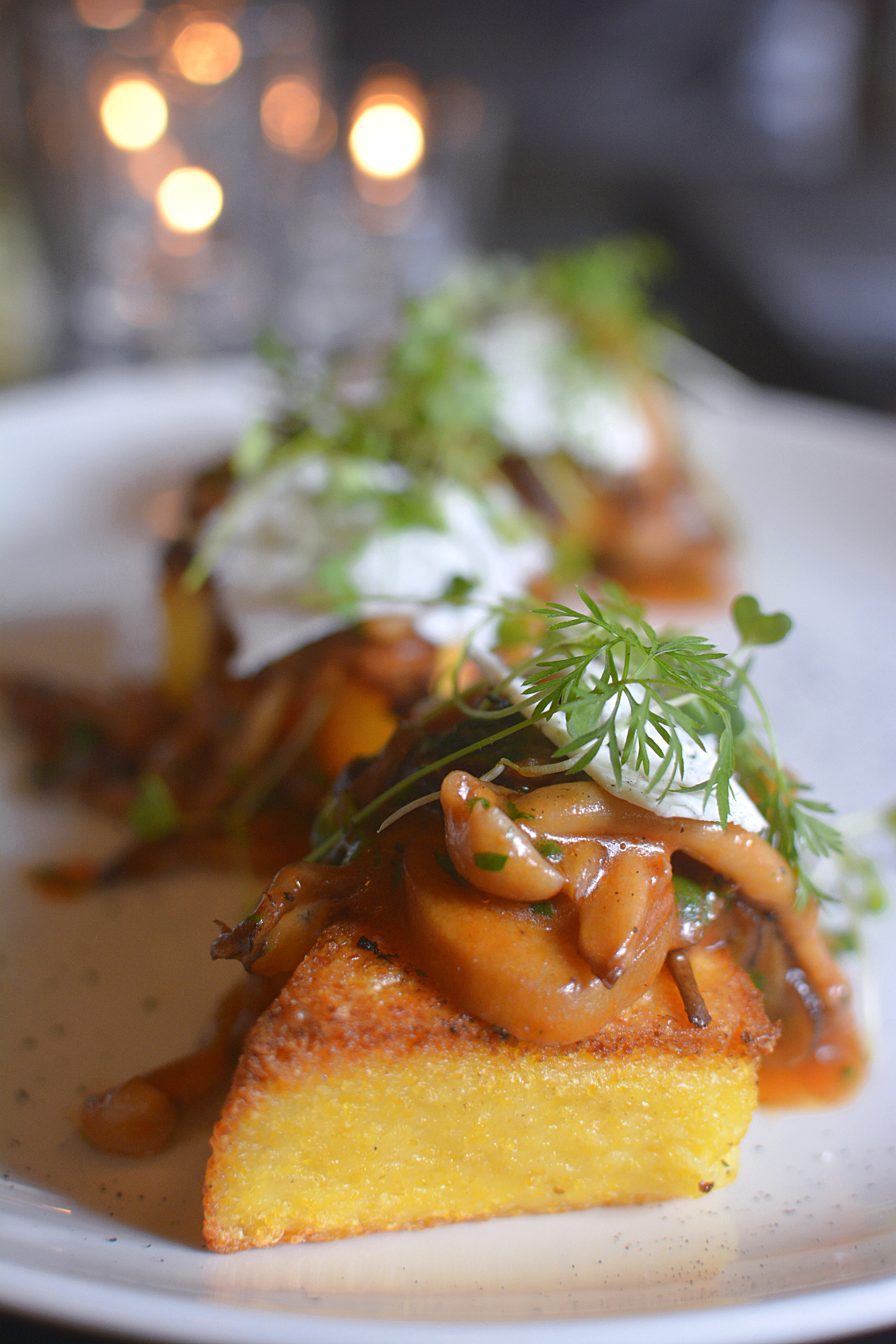 This small plate polenta appetizer marked the beginning of our insane Presidio culinary journey. Composed of crispy baked polenta, wild mushroom ragout, oregano, arugula and parmesan, the dish had us swooning!

Something about the robust flavors in the wild mushroom ragout really stuck with me. The moment I tried my first bite I wanted to order another plate of these. The mushrooms are cooked to a perfect tenderness that marries with the soft interior of the polenta but is complimented with the strong crunchy crust as well.
An elegantly simple dish of sheer funghi perfection.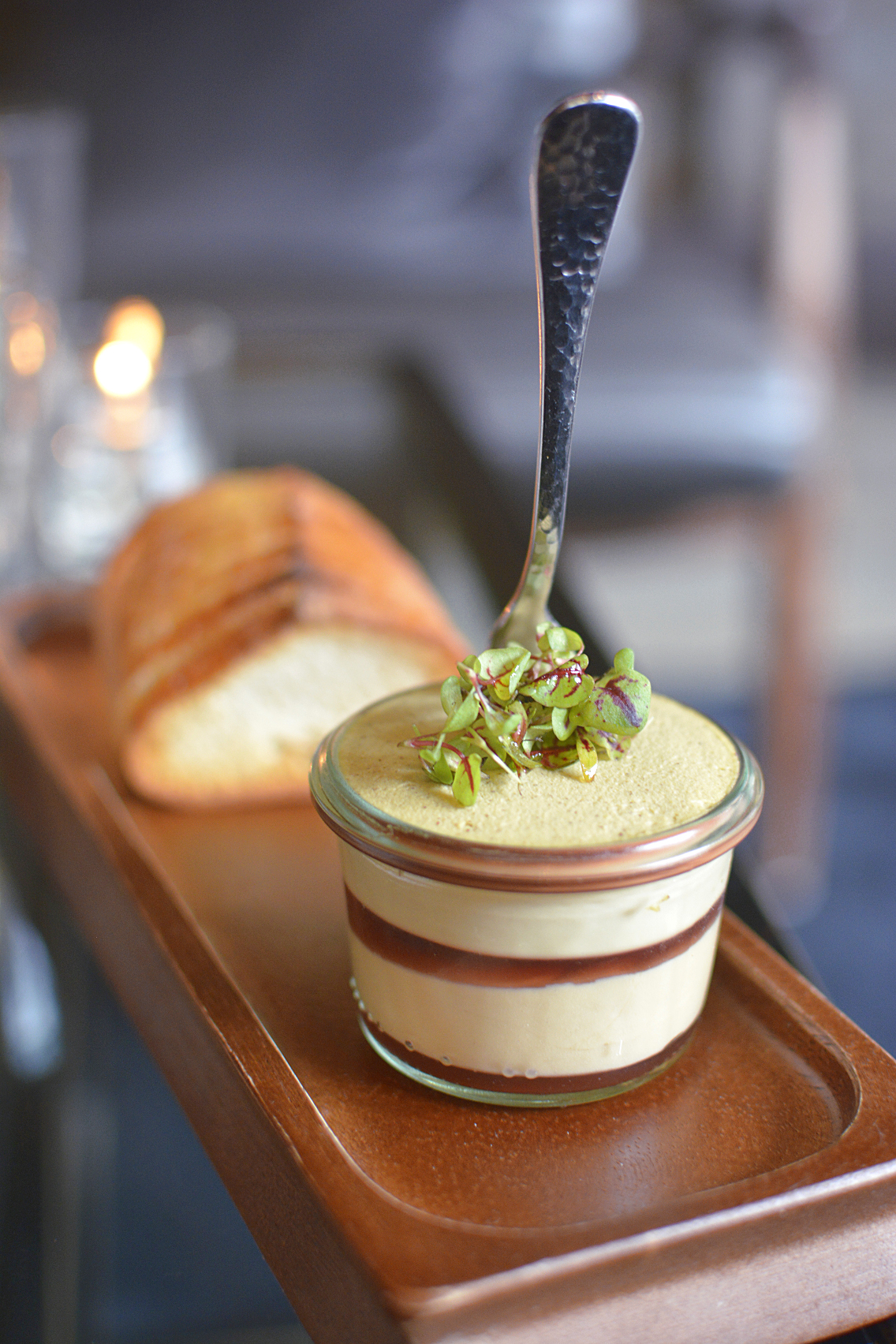 Hubby also sampled the Foie Parfait. A sophisticated take on the childhood favorite of PB & J, the foie is layered with pomegranate gelee, topped with pistachio butter and served with fresh toasted baguette.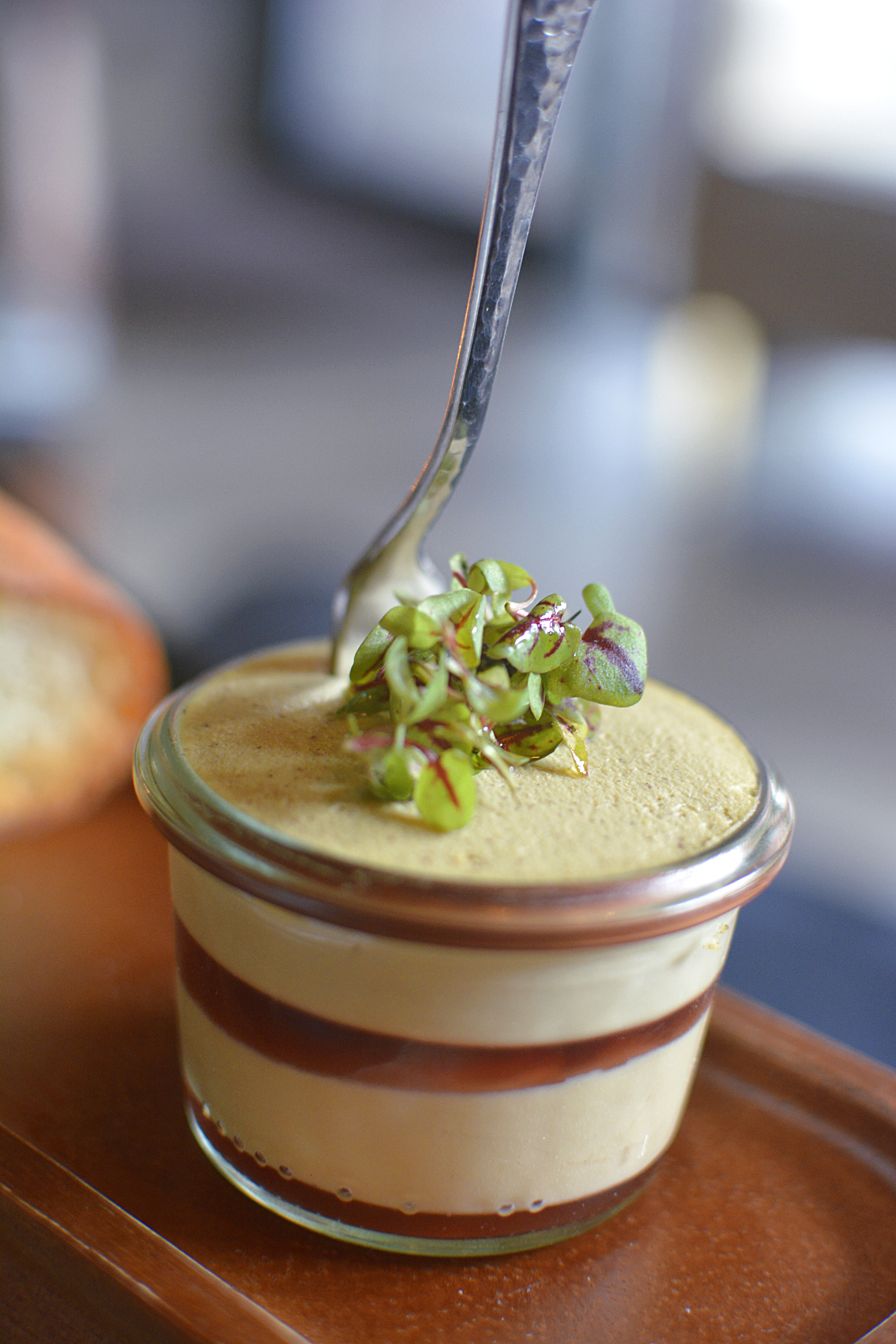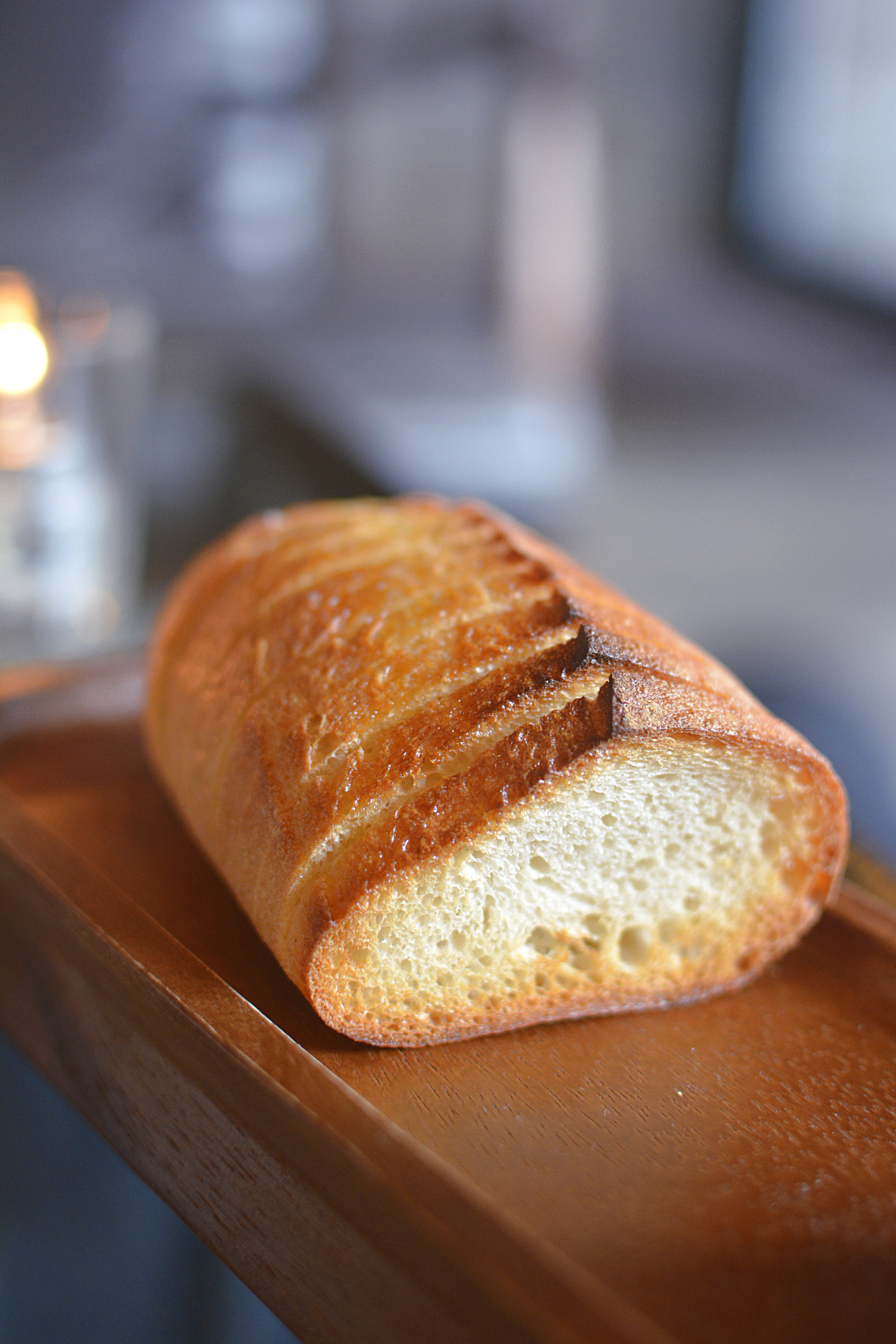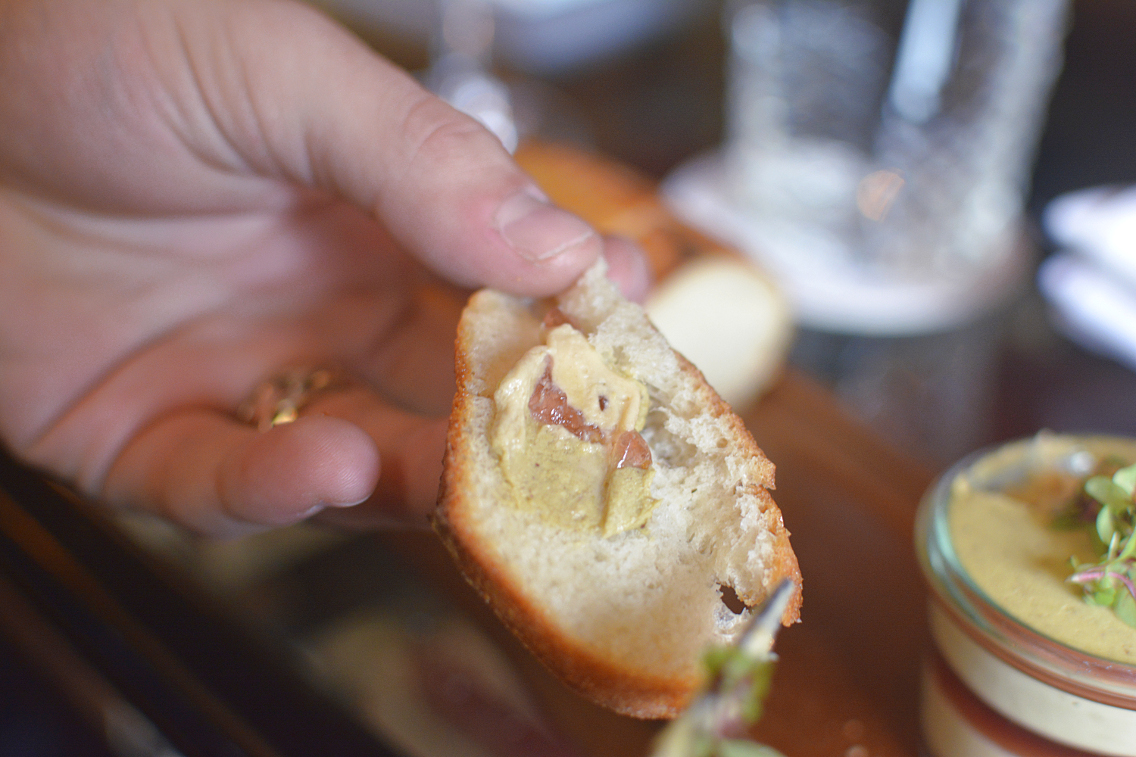 I don't think PB & J gets more gourmet than this! Hubby very happily devoured the entire appetizer himself, grumbling when I forced him to slow down so I could shoot some of the culinary massacre.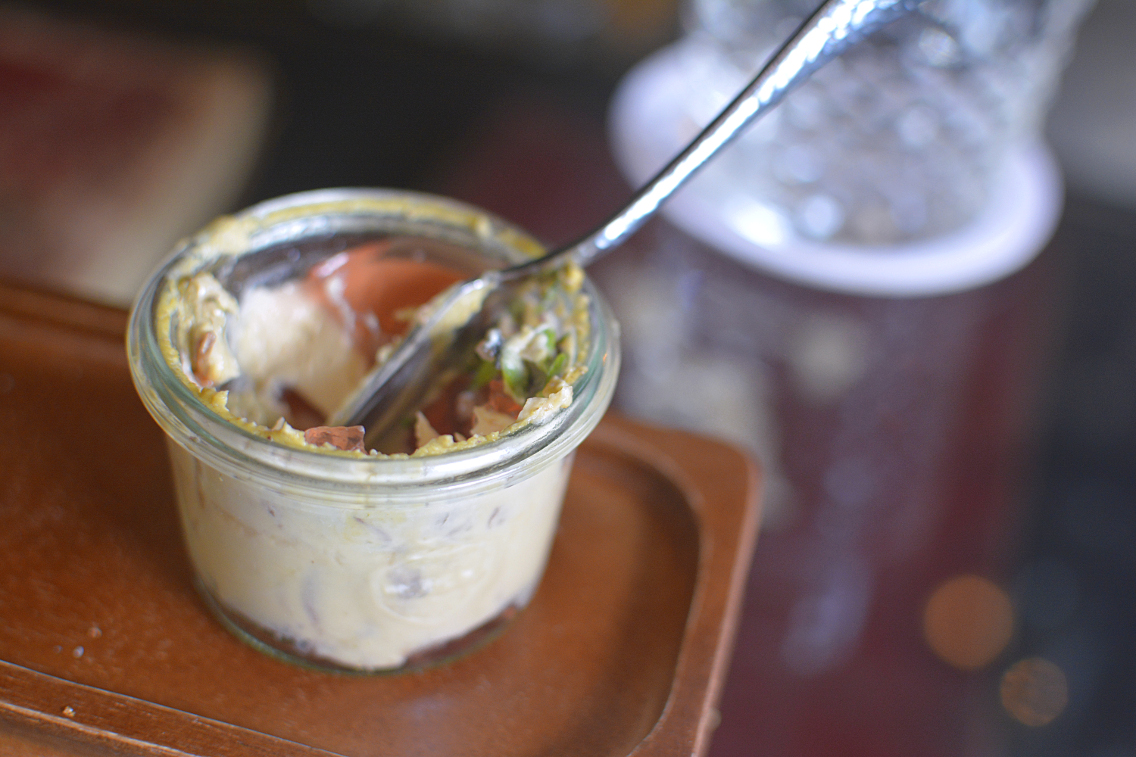 **MASSACRE**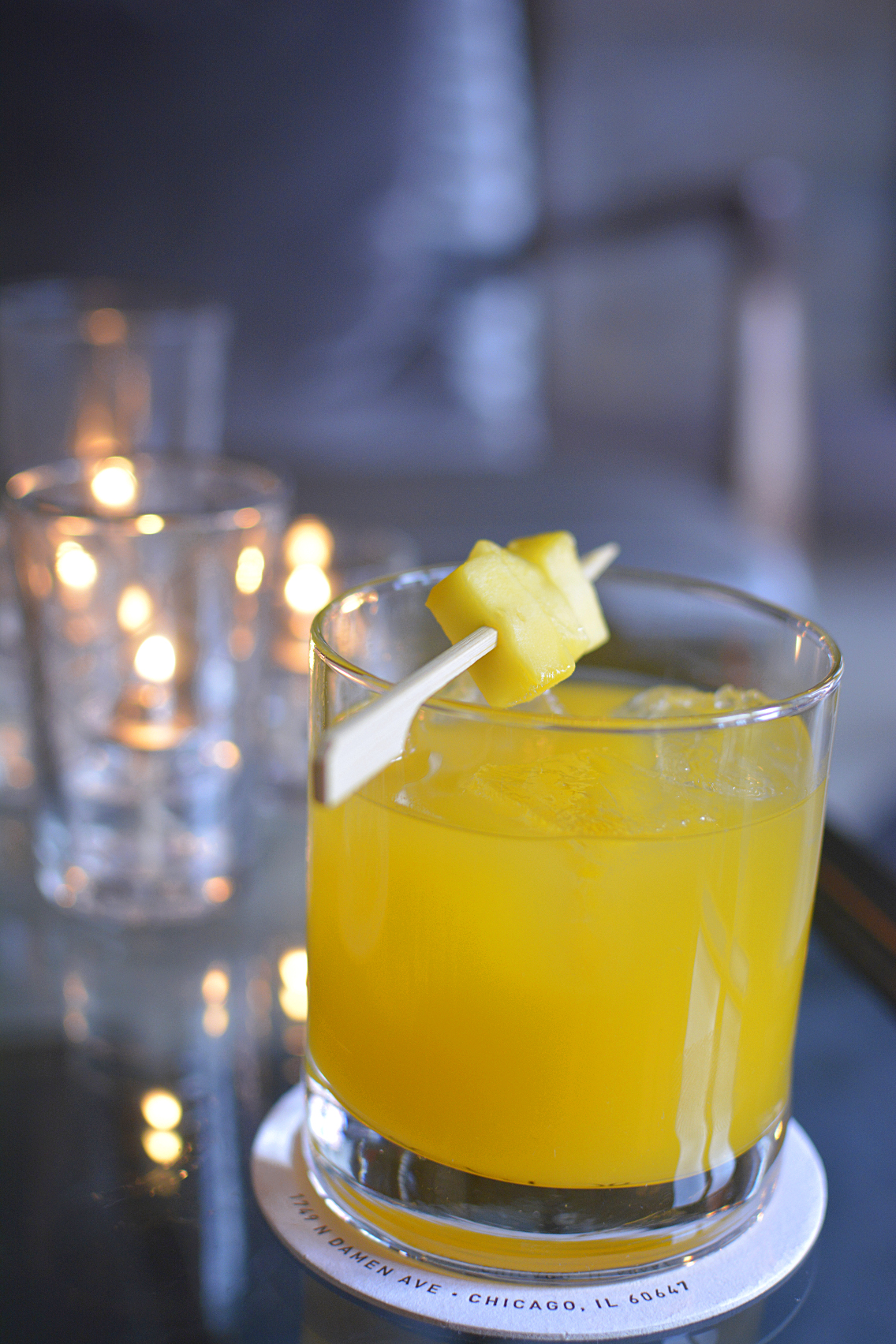 For our next course / second round of cocktails we started with this cheerful Presidio Pisco Punch #1: chilean pisco, chilis, mango, lime and coconut water.
Inspired by the culinary traditions of San Francisco (as with every item on Presidio's menu), this punch is a slightly spicy, hydrating blend of mango and coconut flavors that transports you to the Pacific Coast and warmer climes with a single sip.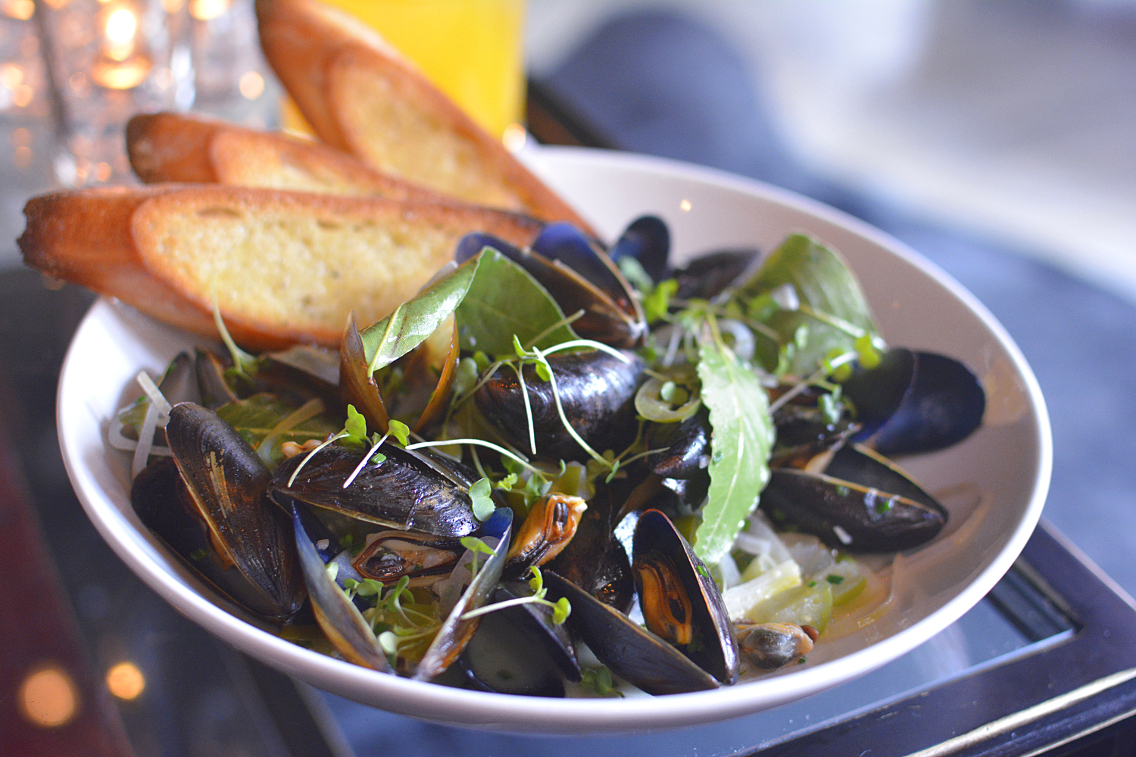 Our first entrée of beautiful PEI Mussels in a sauce of tomatillo, spring onion and serranos. The mussels were perfectly cooked and complimented by the brilliant spicy zing of the broth, designed to be obsessively mopped up with bread. It's the kind of spice that packs a whollop without flooring your tastebuds and forcing you to chug water to prevent yourself from coughing up a storm.
Of everything I tried at Presidio, it was the simple broth in these mussels that stood out the most. Broth is such a forgotten element to dishes but you know a perfect one when you taste it: zingy, engaging and addictive. This broth wasn't just perfect, it's become my new basis for broth comparison. Any broth I try from here-on-out will be scrupulously and meticulously compared to the depth of flavor in this dish.
I'm hopelessly addicted!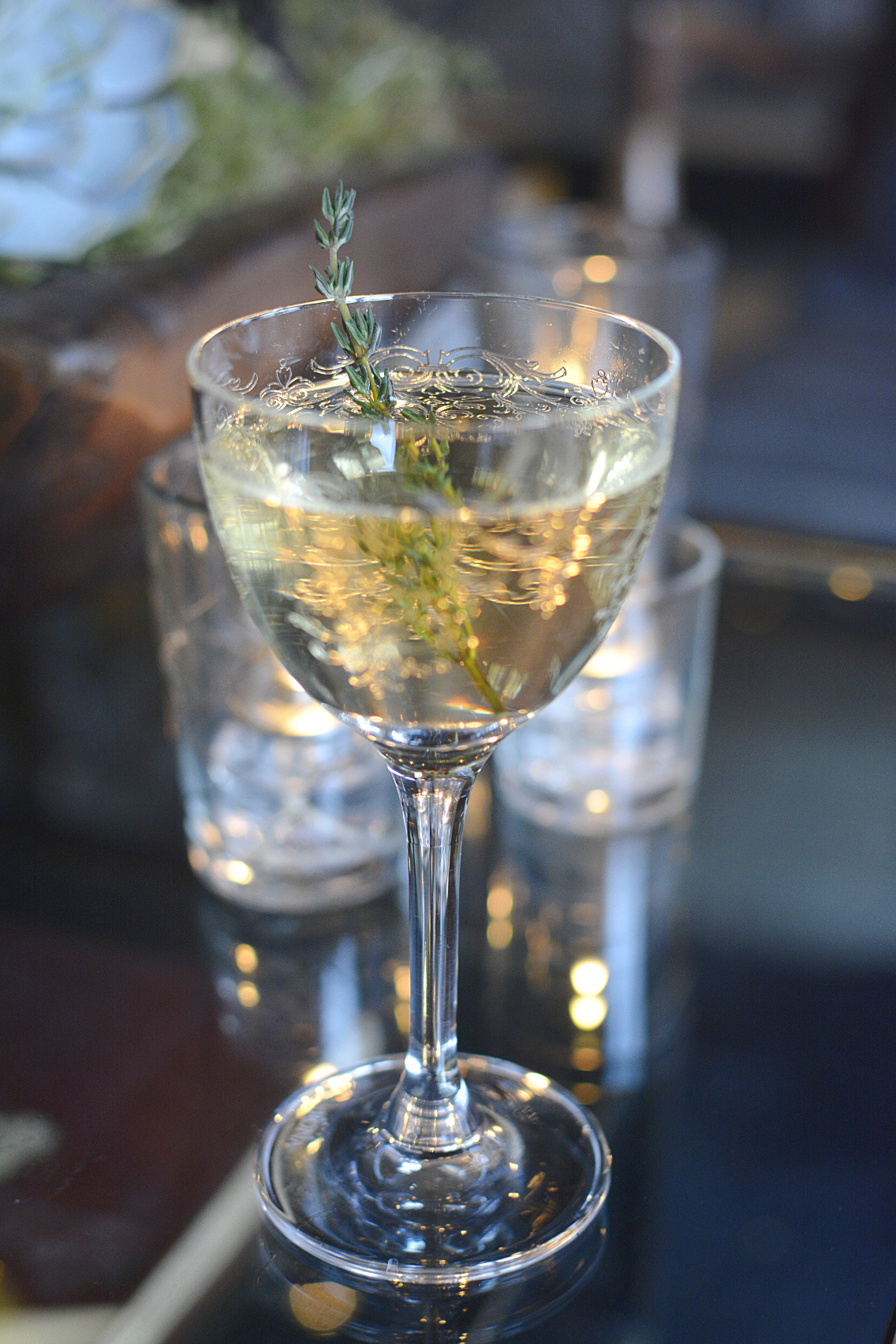 As the sun set, the light dimmed and a new ambiance of flickering candles and reflective mirrors engulfed the space with dancing lights. It made everything even more magical as we enjoyed our final dinner course.
This drink, the Barbarians at the Gate, is composed of tequila, plum sake, citric acid, celery and thyme. Again, don't let the bizarre line-up of ingredients stop you from trying this drink — it was my favorite of the four we sampled! The thyme and celery added such a complex savory undertone to the sweeter plum sake and bite of the tequila and citric acid. Beautifully balanced, beautifully presented and beautiful to shoot.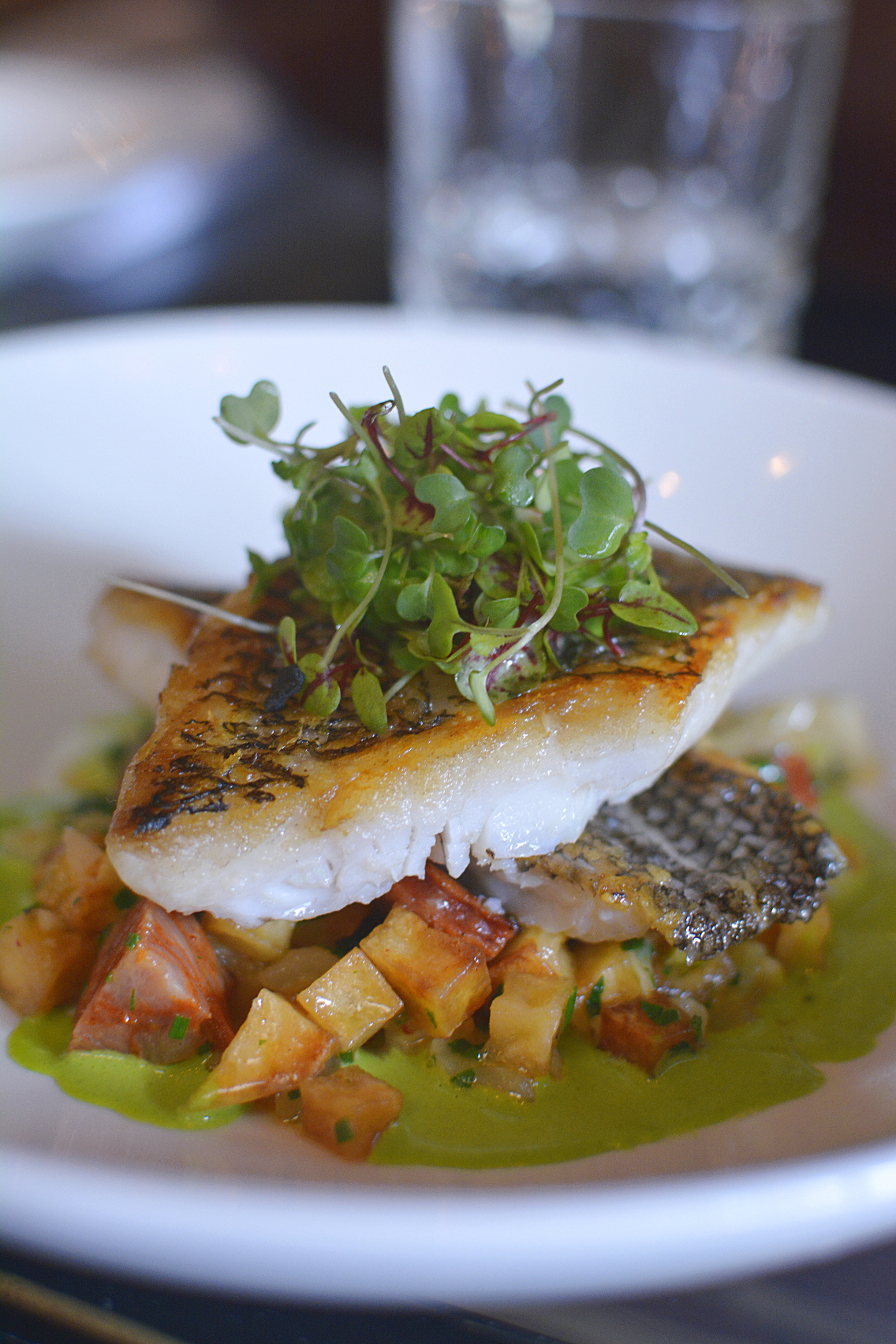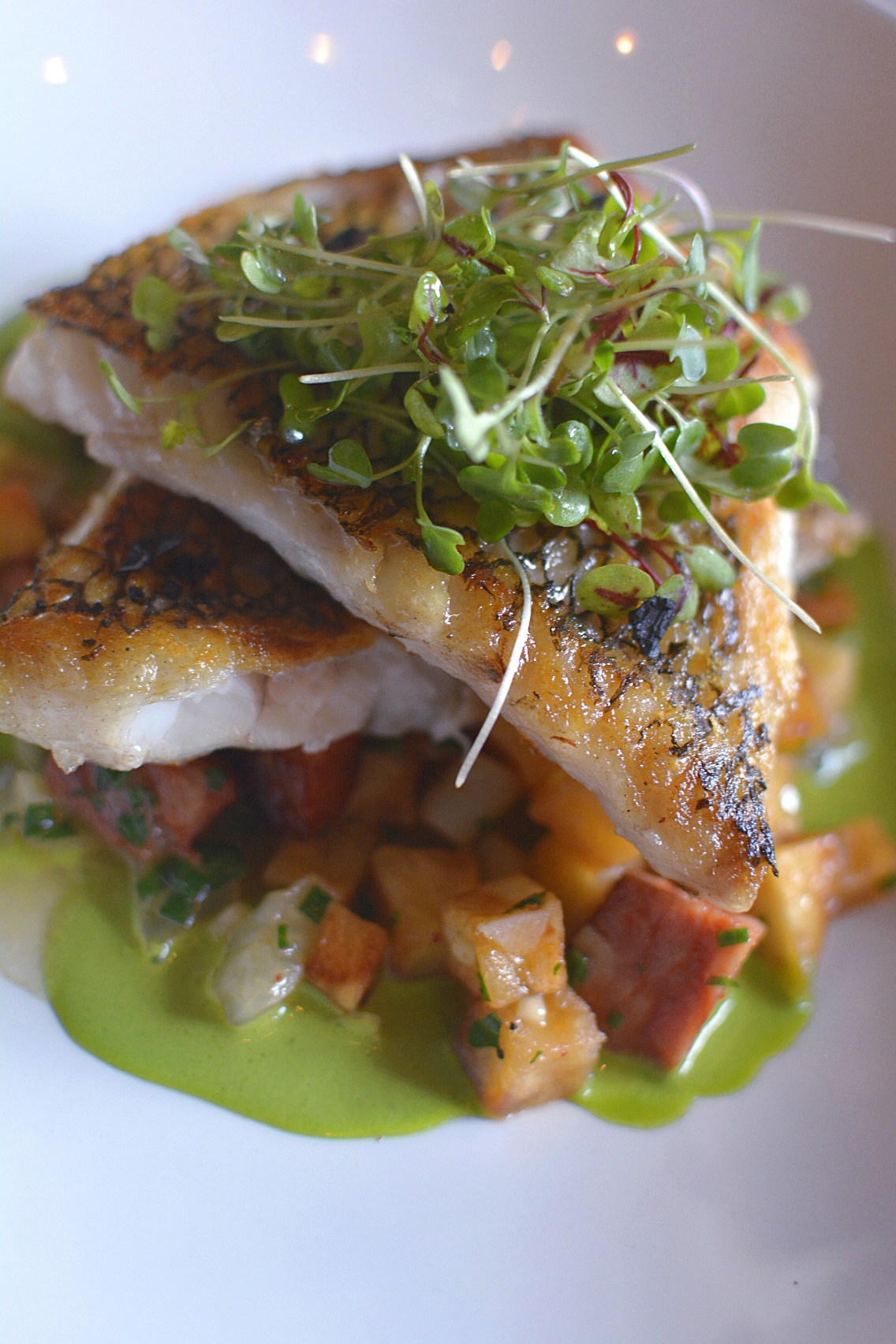 Our final entrée was Hubby's favorite: Wild Black Bass with potato, spanish chorizo, fennel espelette and pepper. The fennel espelette made a very bright and spring-y base for the perfectly crushed bass all perched (pun intended!) atop a pile of chorizo and brightly colored potatoes. Embracing the new spring flavors of the season, this is the perfect seafood dish for those of you looking for something hearty AND light, flavorful AND fresh.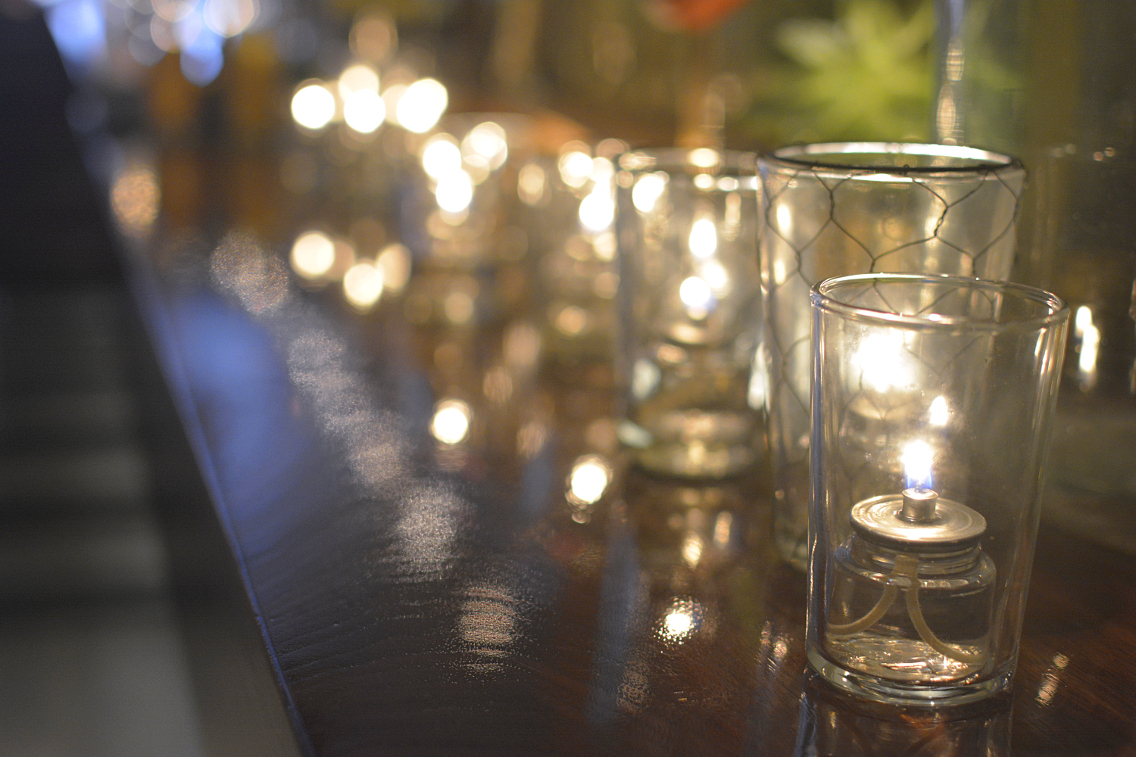 Wicker Park is home to many of my favorite Chicago restaurants but Presidio sets a new precedent for deliciously delicate fare flavored with luxurious ingredients all presented in a beautifully magical space. It's the kind of food you want to try at least once in your lifetime and preferably many, many more times than that. The flavors will haunt you with their unique complexity and the drinks will surprise you!
If you're looking for a new restaurant soulmate to continue to wow you with the sort of flavor combinations and presentations that make you appreciate the culinary arts in a whole new light, look no further than Presidio.
Disclosure: I received a complimentary meal to facilitate this post. Review and all opinions are my own.