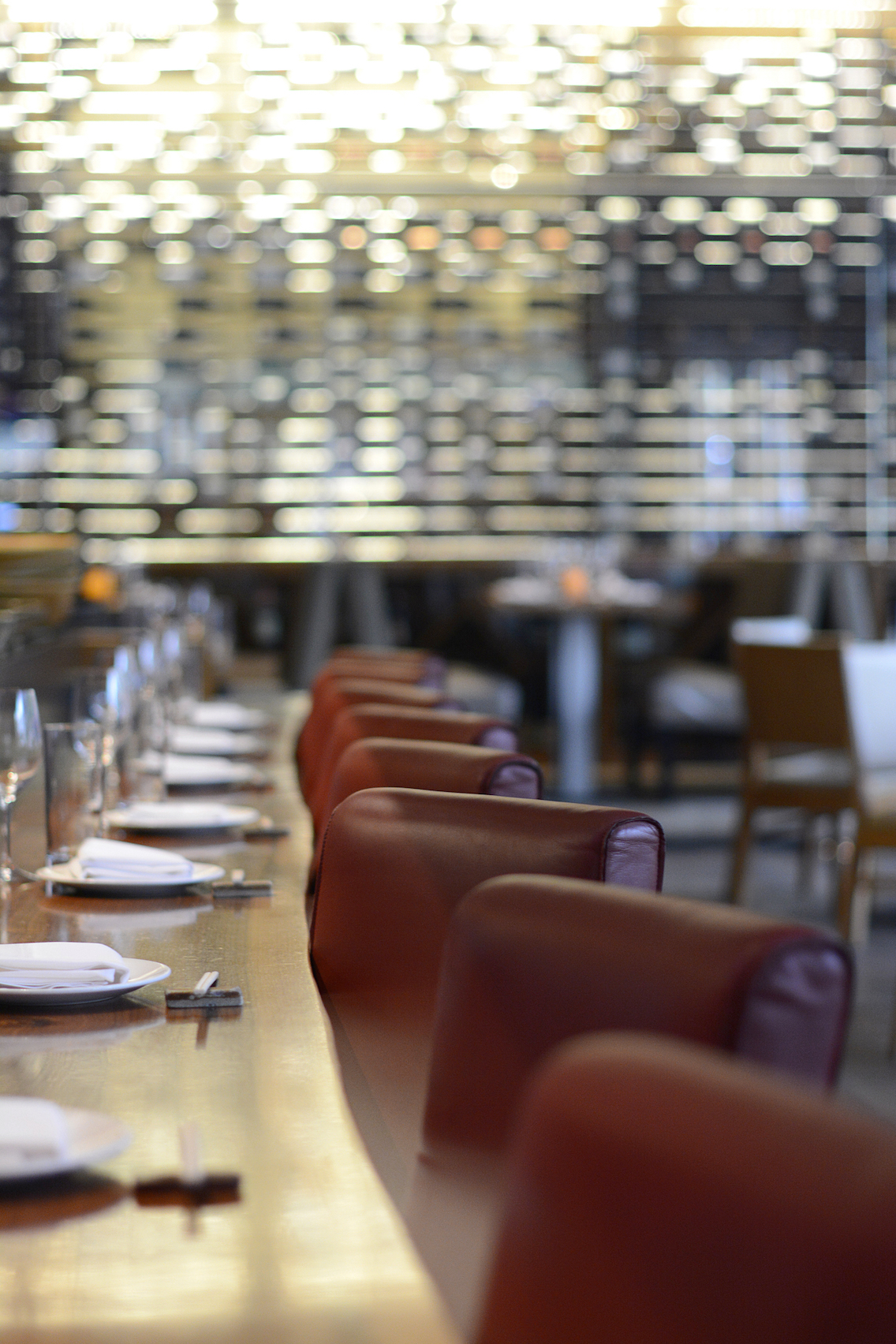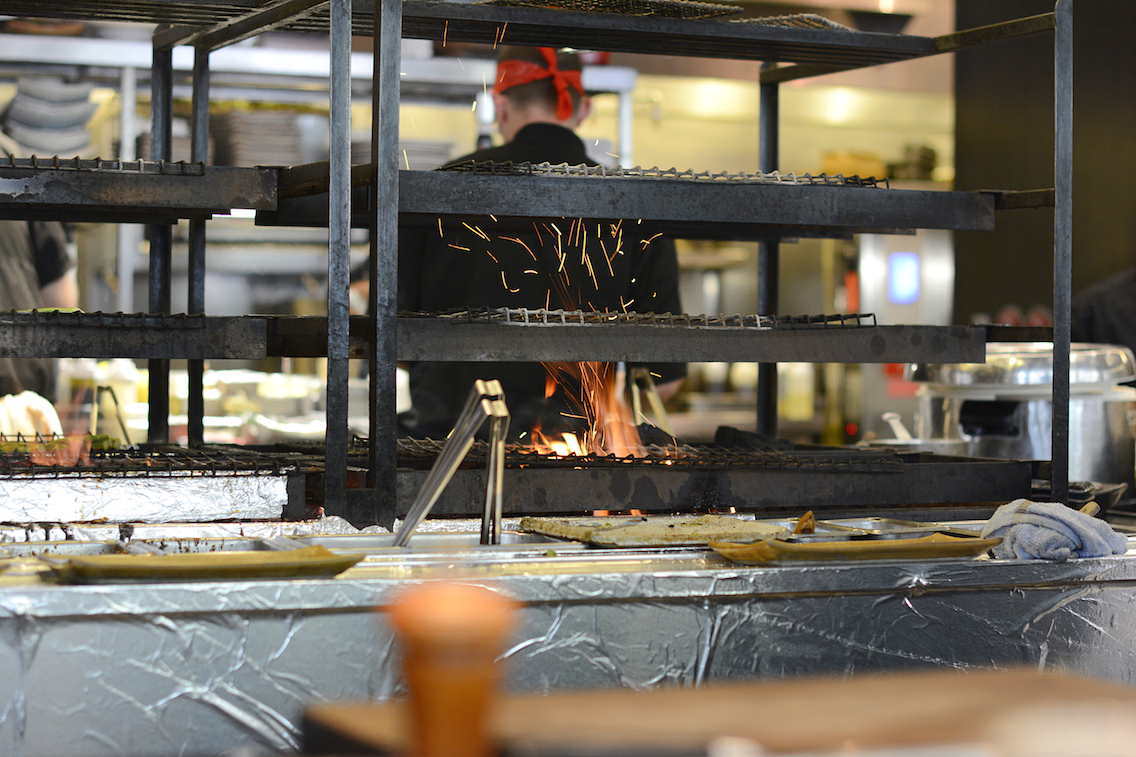 It's a simple well-known fact that if it tastes good, it will taste better grilled.
So one of my favorite spots in all of Chicago has always been Roka Akor — they have an enormous grill in the center of the restaurant and just so happen to prepare some of the city's most memorable Japanese dishes.
I've gushed to you about their legendary black cod before (and dreamt about it many times since) — its honestly one of my favorite dishes in the entire city.
So when I heard Roka was hosting a special dinner last month with their San Francisco-based Executive Chef, Roman Petry, I just about fell over myself. A dinner at one of my favorite spots prepared by their legendary Executive Chef? I pretty much sprinted my way there with Hubby and two empty stomachs in tow.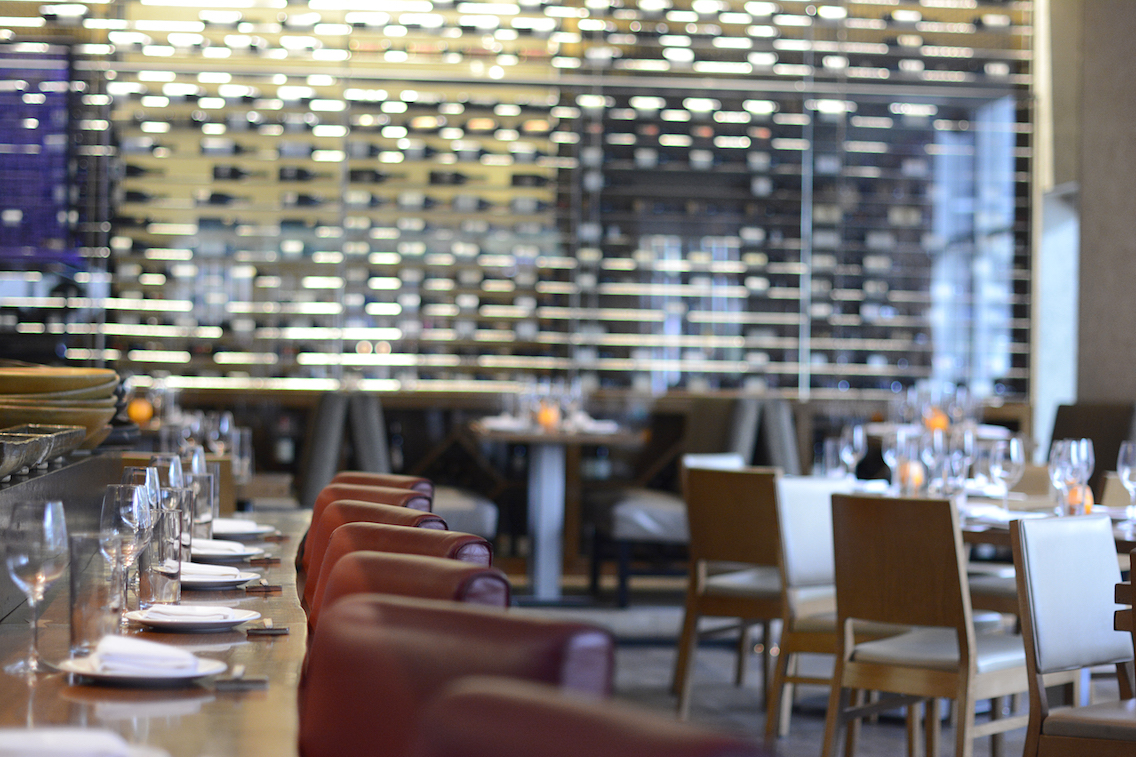 Walking in, the space feels chic and urban but with plenty of subtle Japanese touches.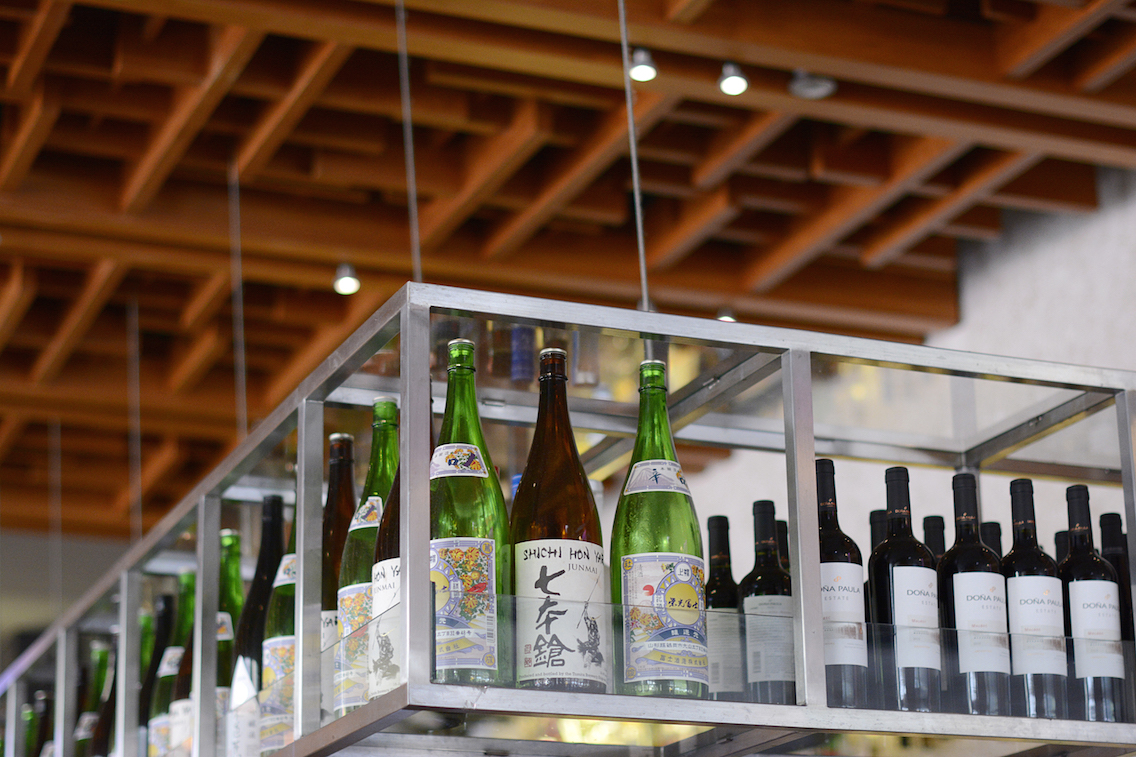 As well as plenty of bottles of sake!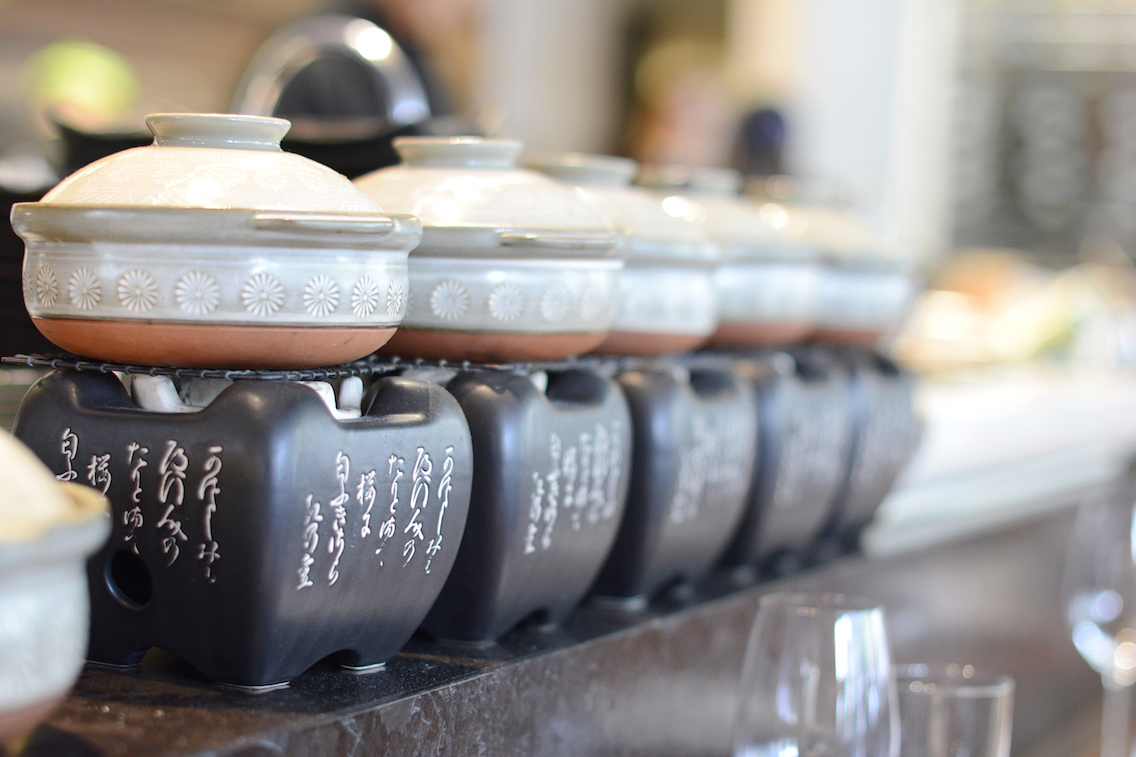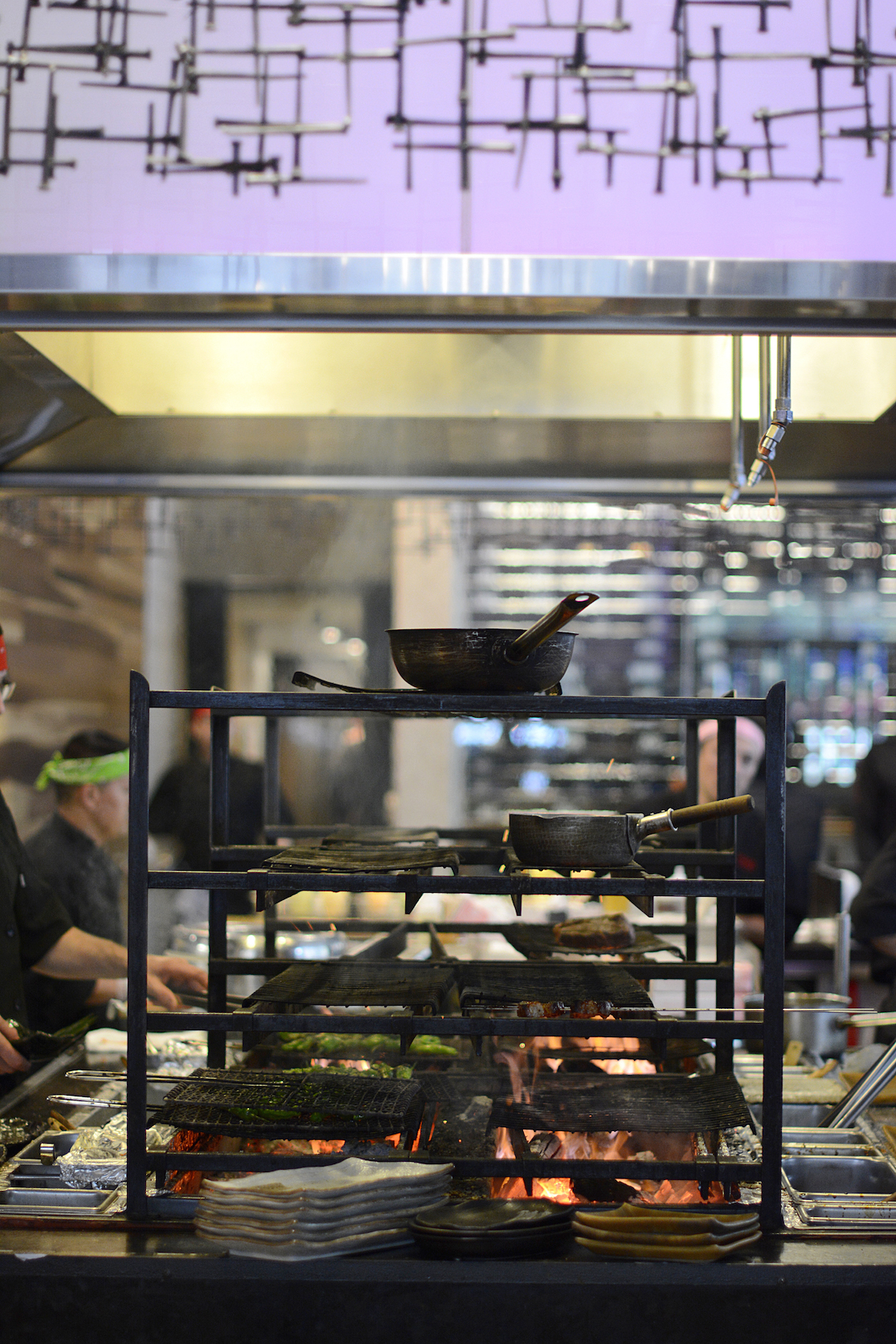 Centered in the main dining room is Roka Akor's robata grill. The smells it emanates… well, let's just say I like to sit RIGHT next to the robata grill whenever I eat here…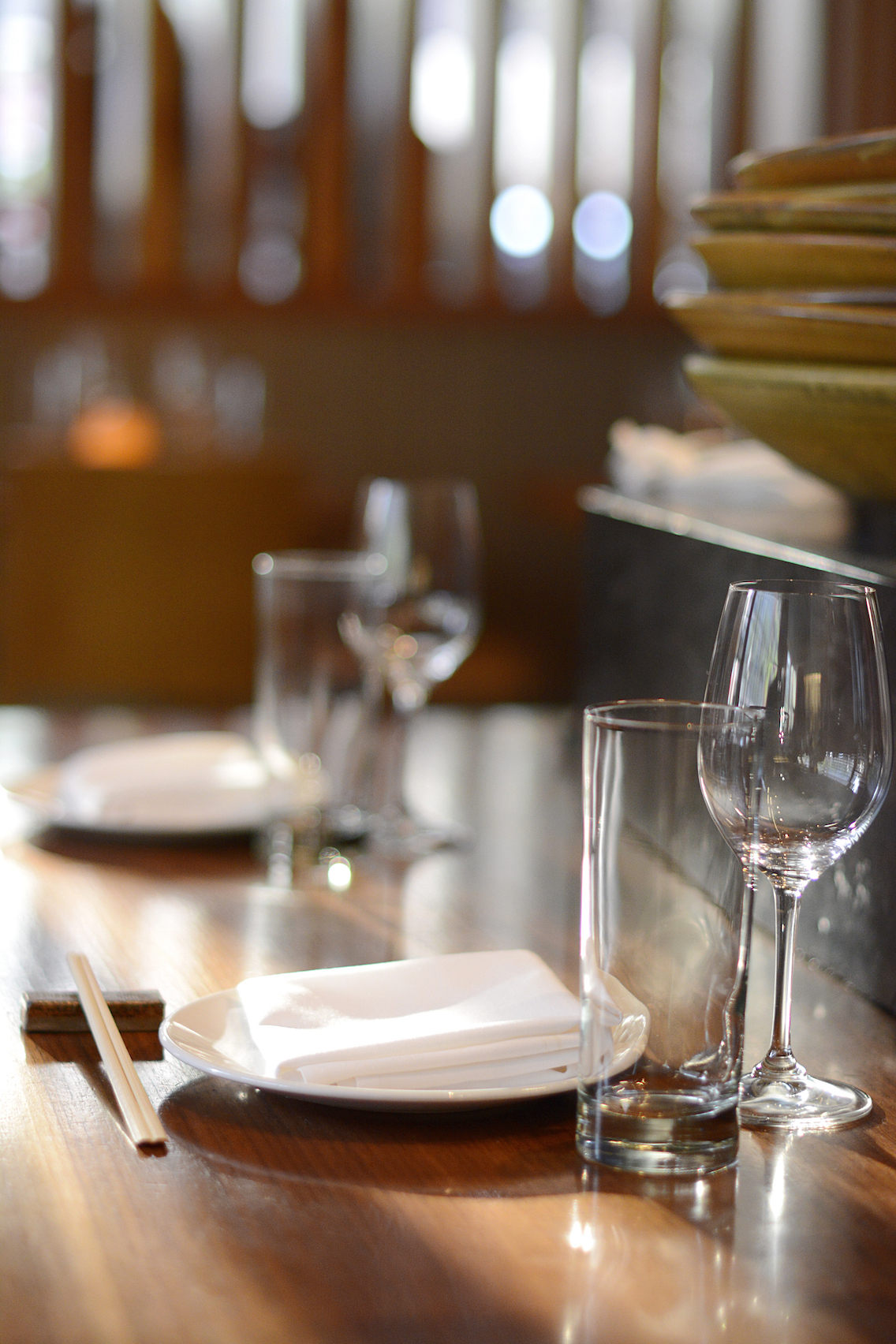 We grabbed our seats at the robata bar, ordered a sake and watched.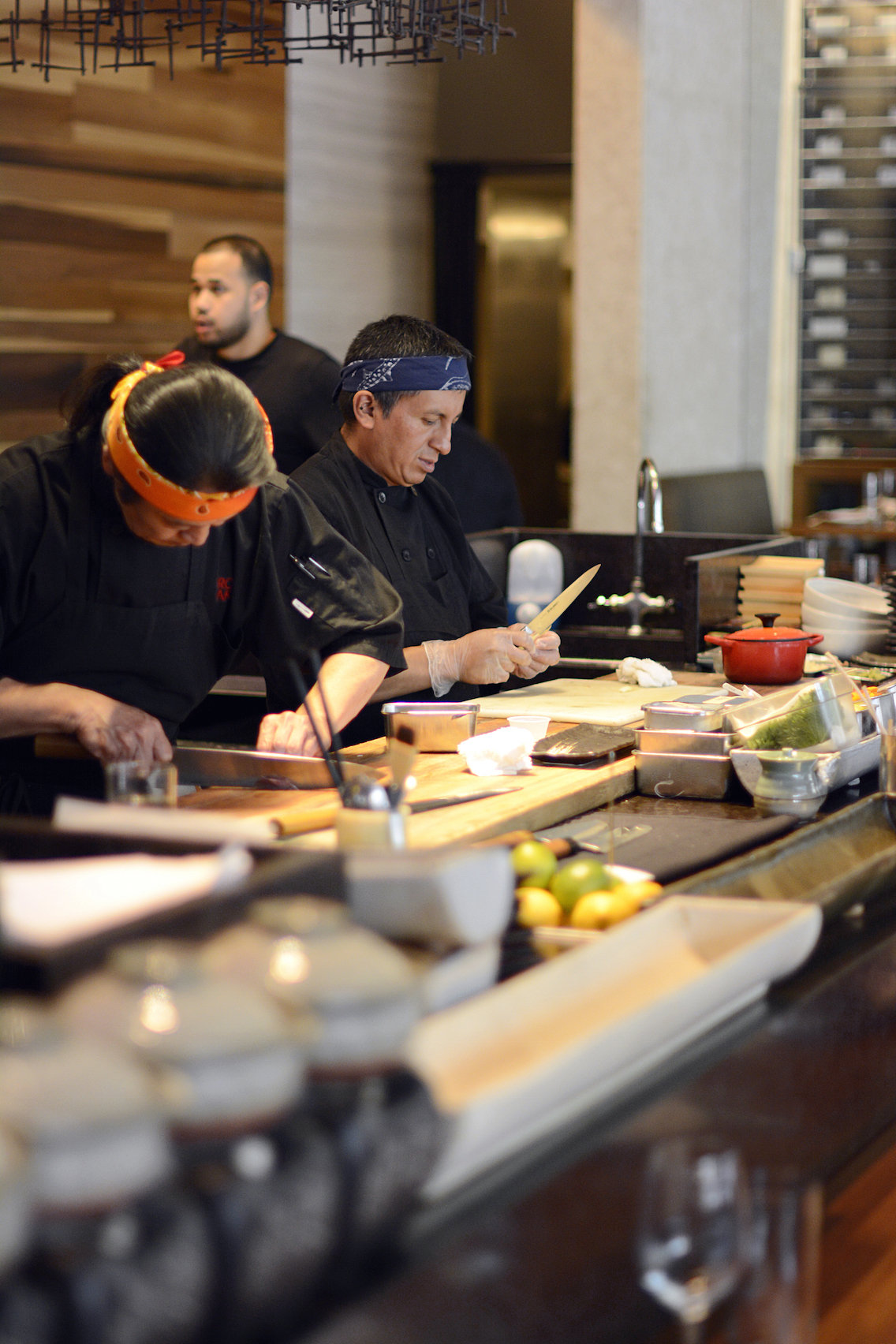 The best part about sitting at the robata grill is how much you learn from watching these brilliant chefs at work. Their knife-work is especially impressive!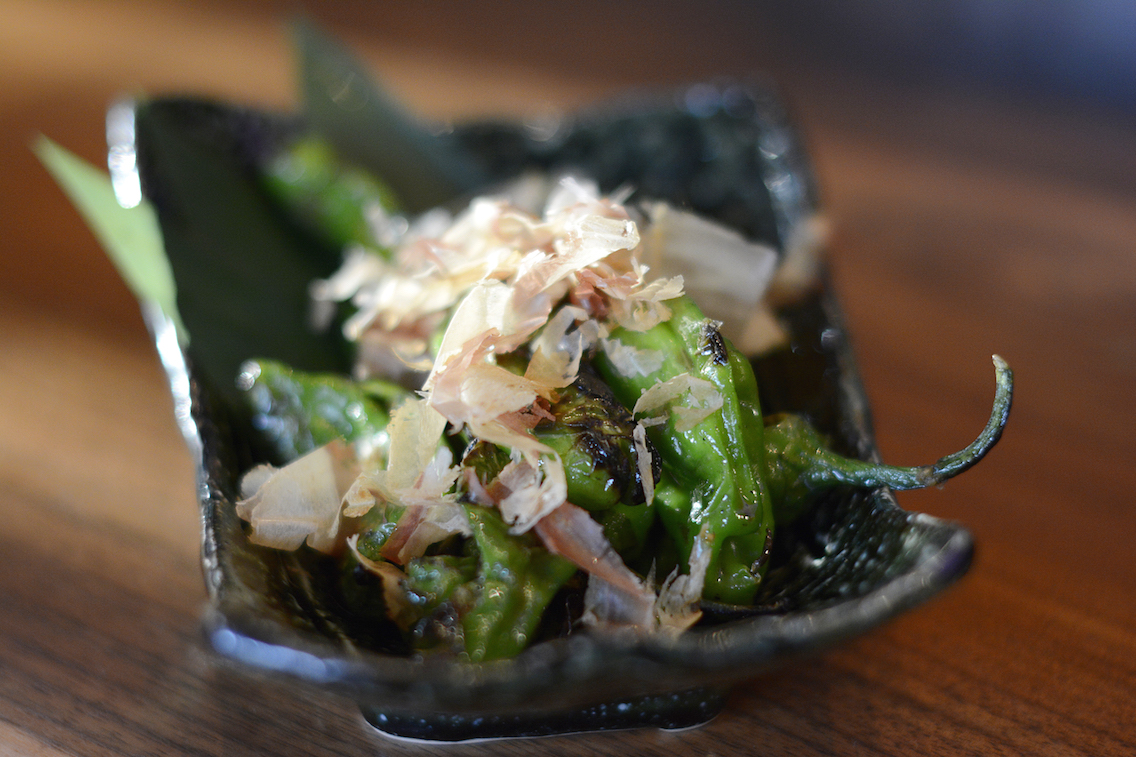 First we started with one of my favorite Roka classics, the Robata Grilled Japanese Shishito Peppers with Ponzu and Bonito Flakes.
They're roasted and peppery but the bonito flakes add an incredible depth of saltiness to the peppers. It's positively addicting — you'll find yourself eating one, then three, than seven…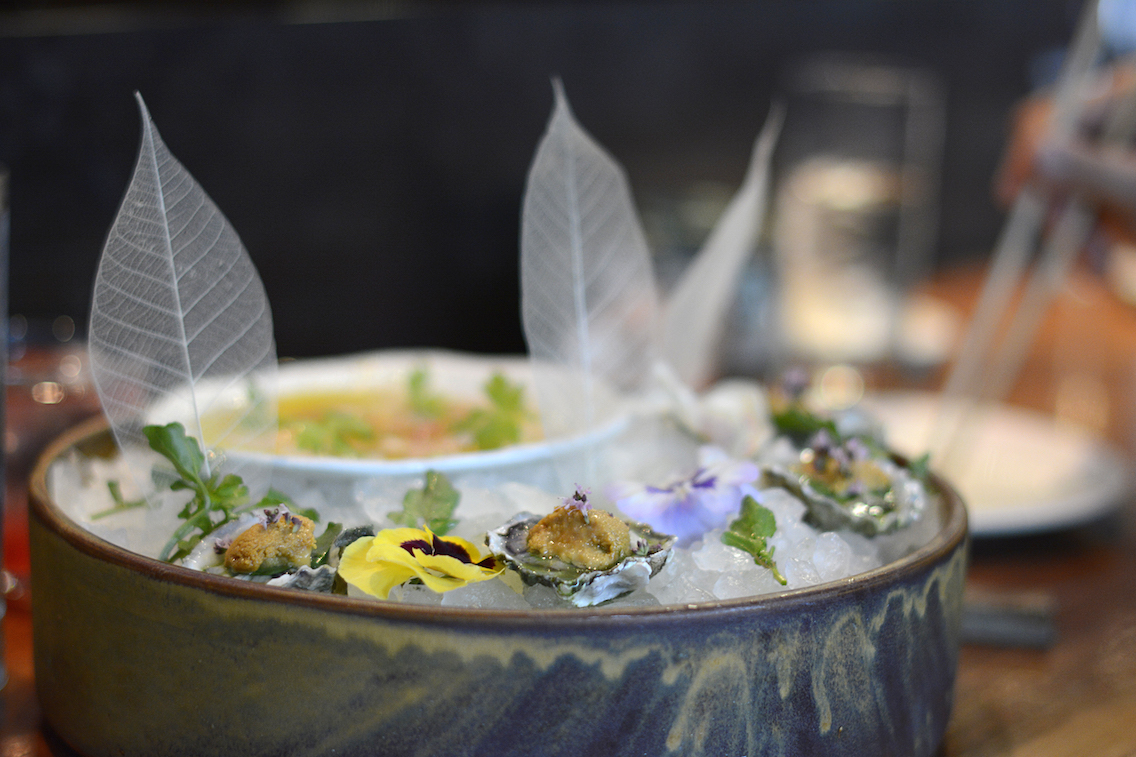 But then this beautiful display of seafood delicacies from Chef Petry himself arrived.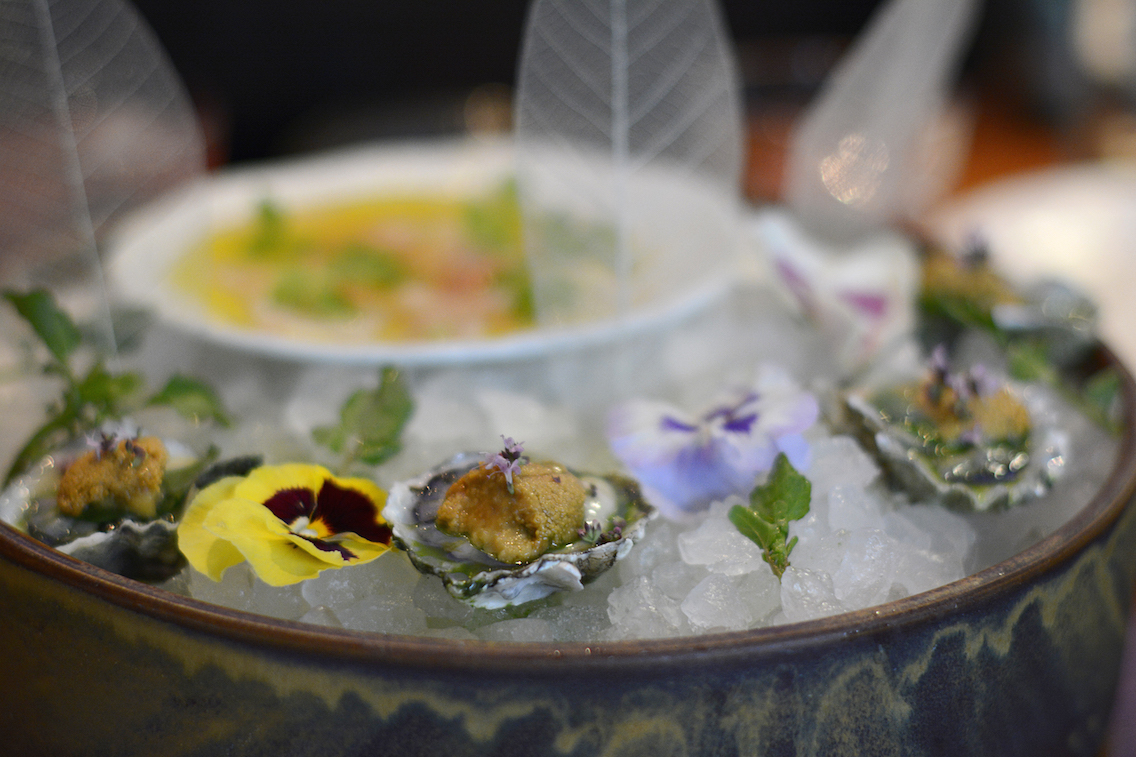 Isn't the presentation just like an icy flower garden?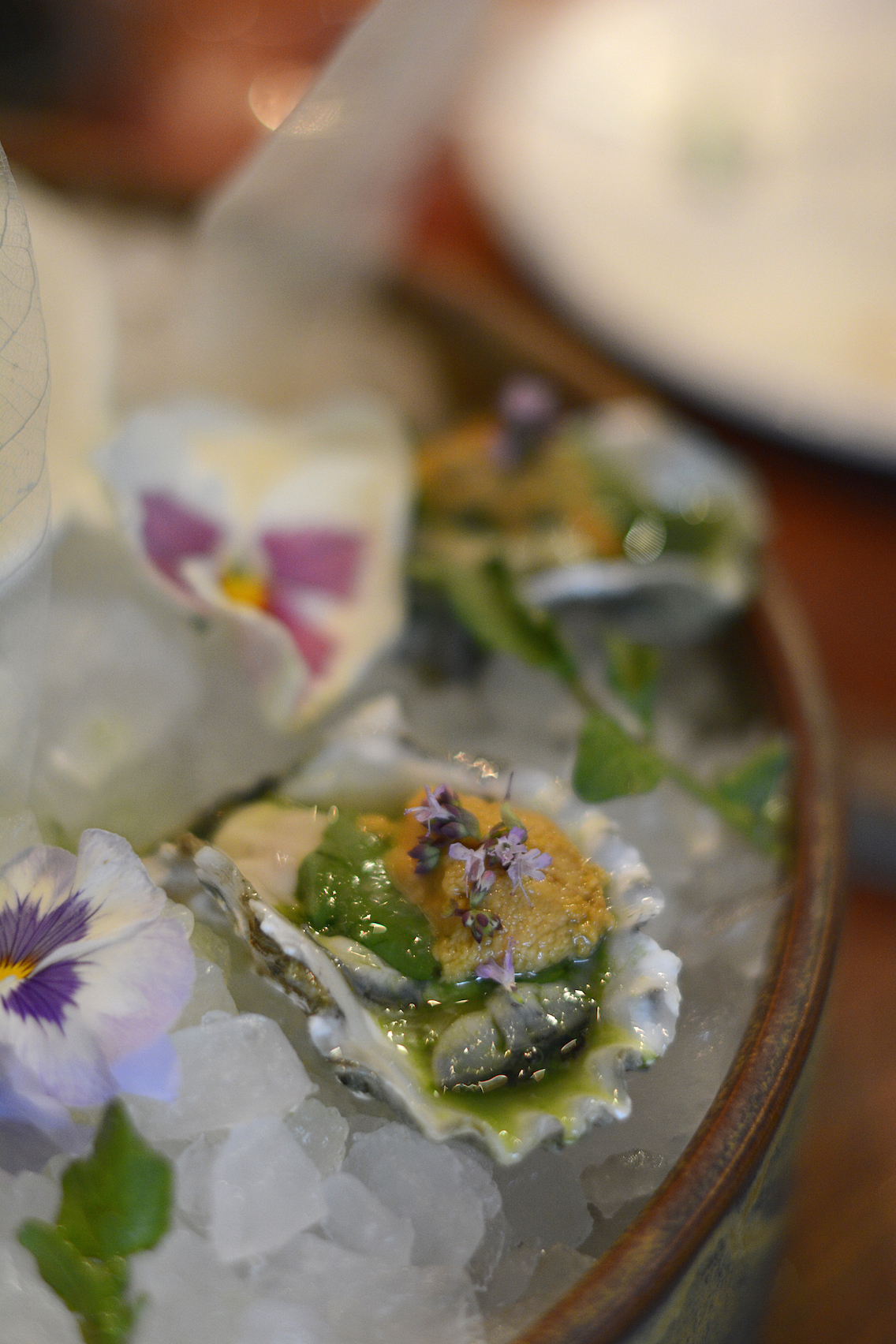 The dish included Shigoku Oysters with Hokkaido Uni and Watercress and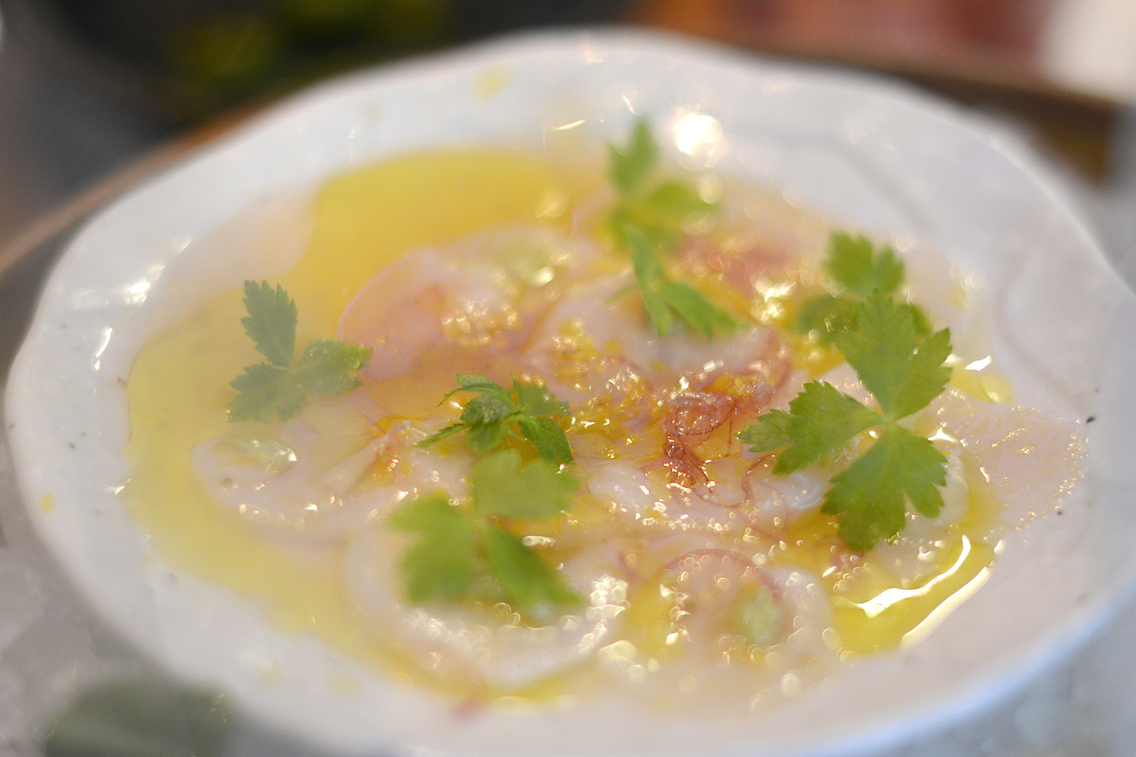 this savory, ultra-thinly sliced Scallop Sashimi with Fresh Ponzu and Miyoga.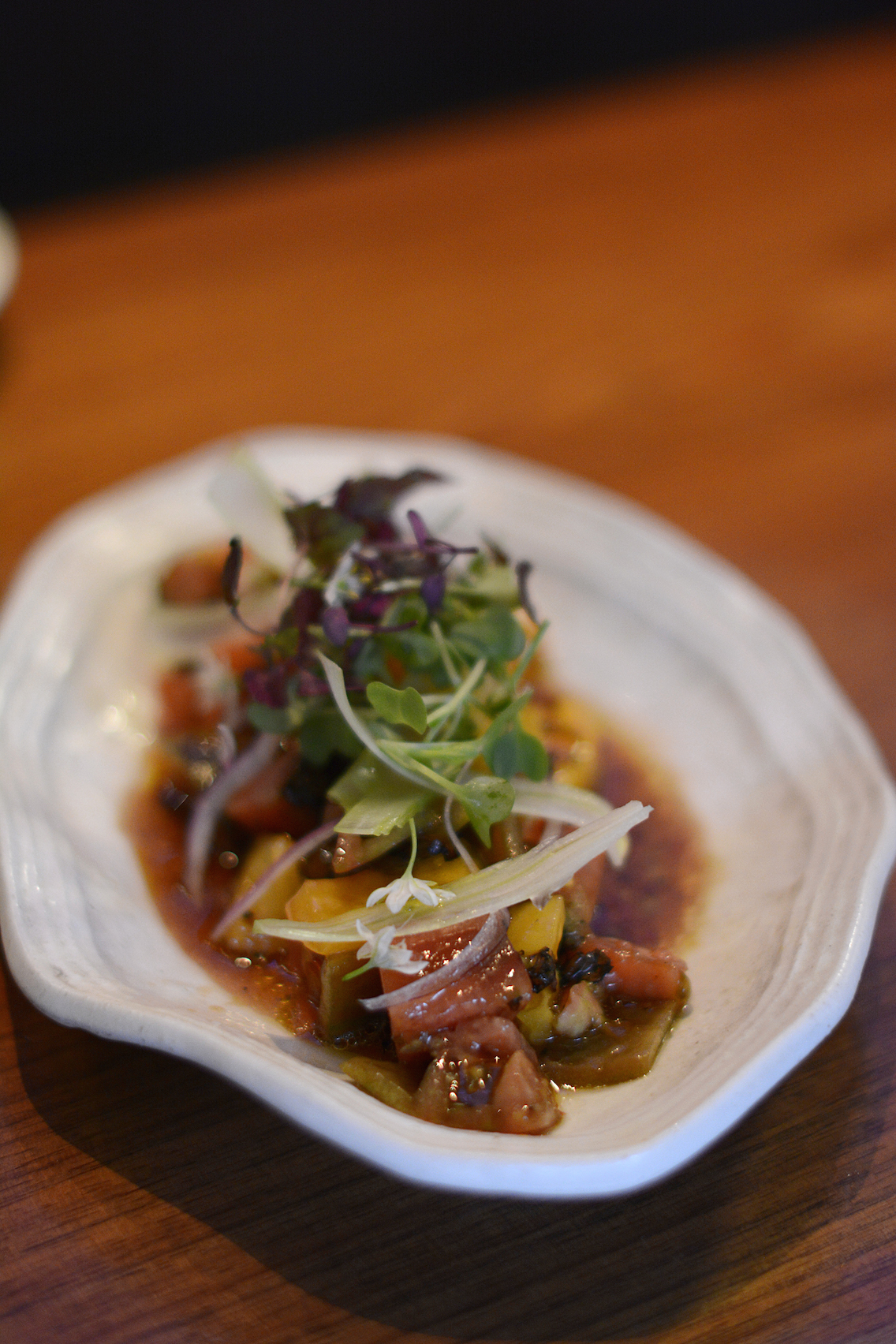 Next came Roka's Burny Heirloom Tomato Salad with Black Garlic Dressing.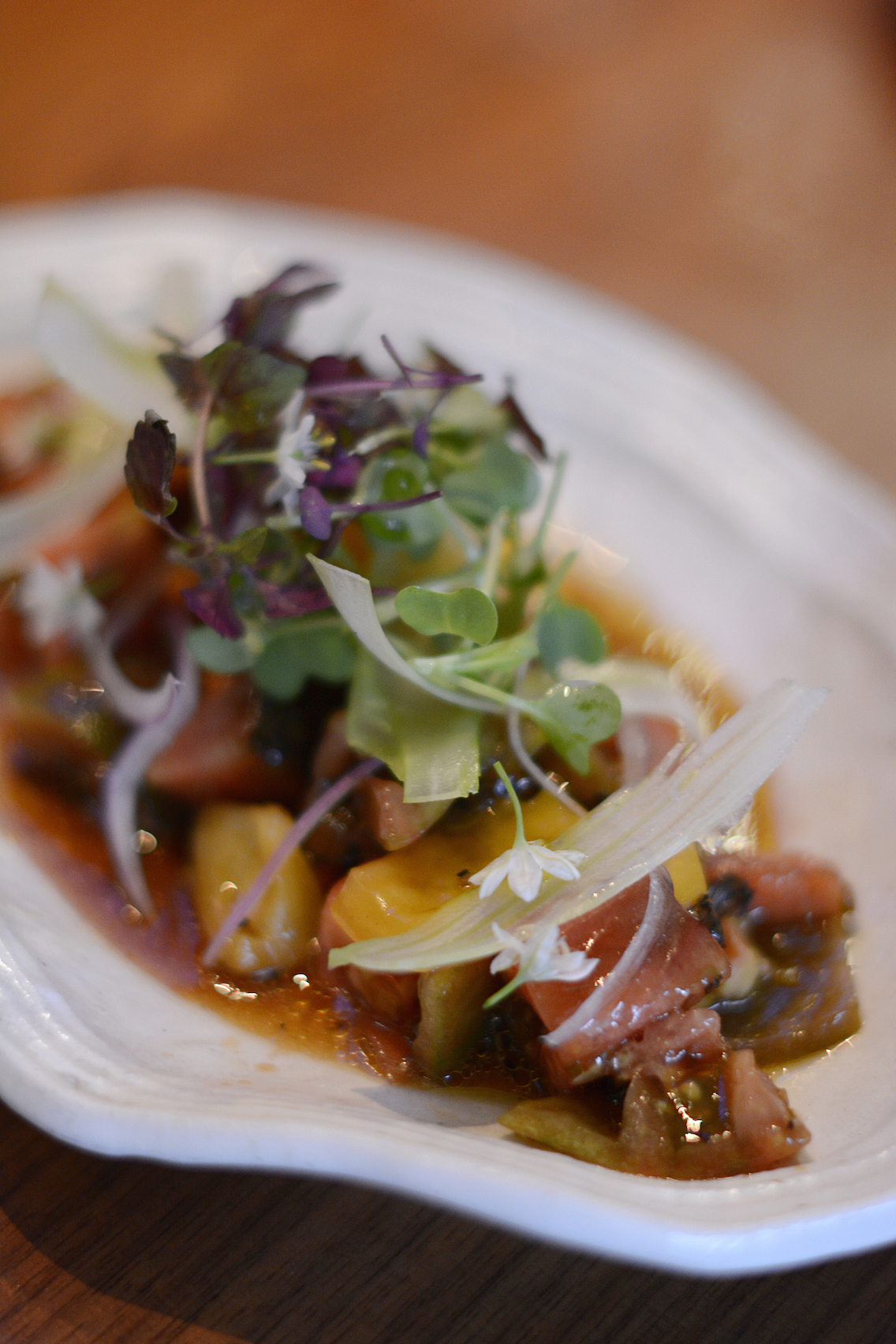 Served with fresh garlic flowers, we were told to eat the flowers first before diving into the rest of the dish to set the tone for our palate. The rich yet fresh notes of the garlic beautifully complimented the tomatoes and had Hubby and I fighting over the last bites.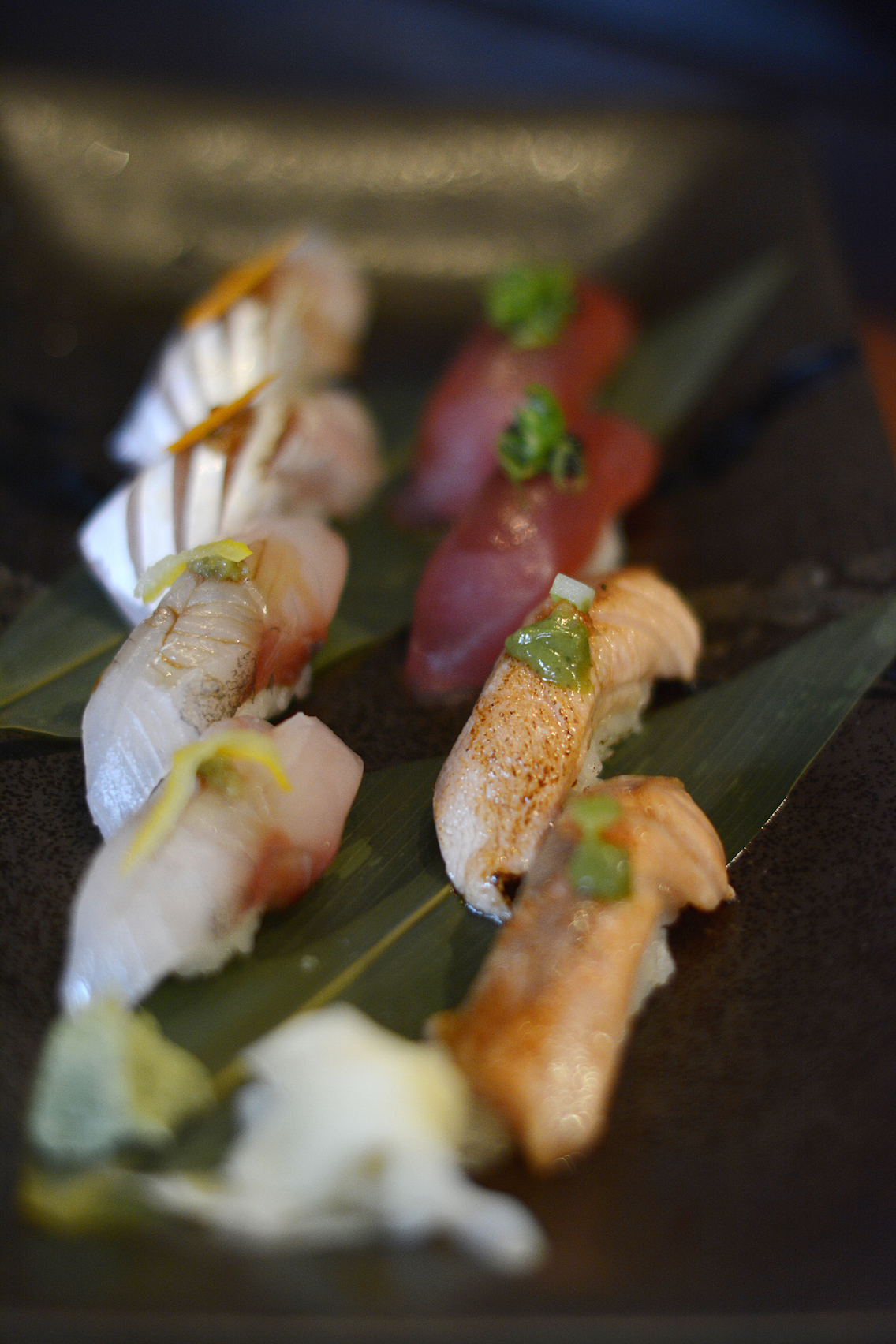 Next up came a beautiful array of Omakase — a chef's selection of sashimi that literally melted in our mouths (Roka was voted one of the Top 10 Sushi Spots in the United States by Bon Appétit magazine, after all!).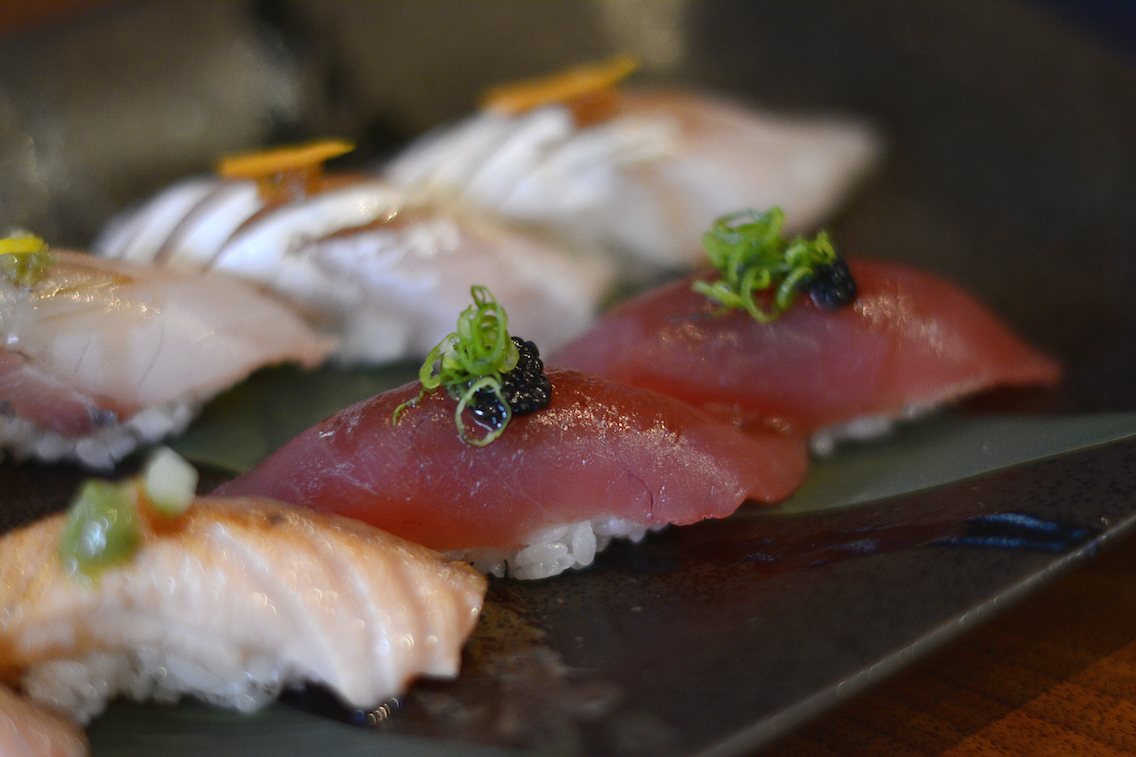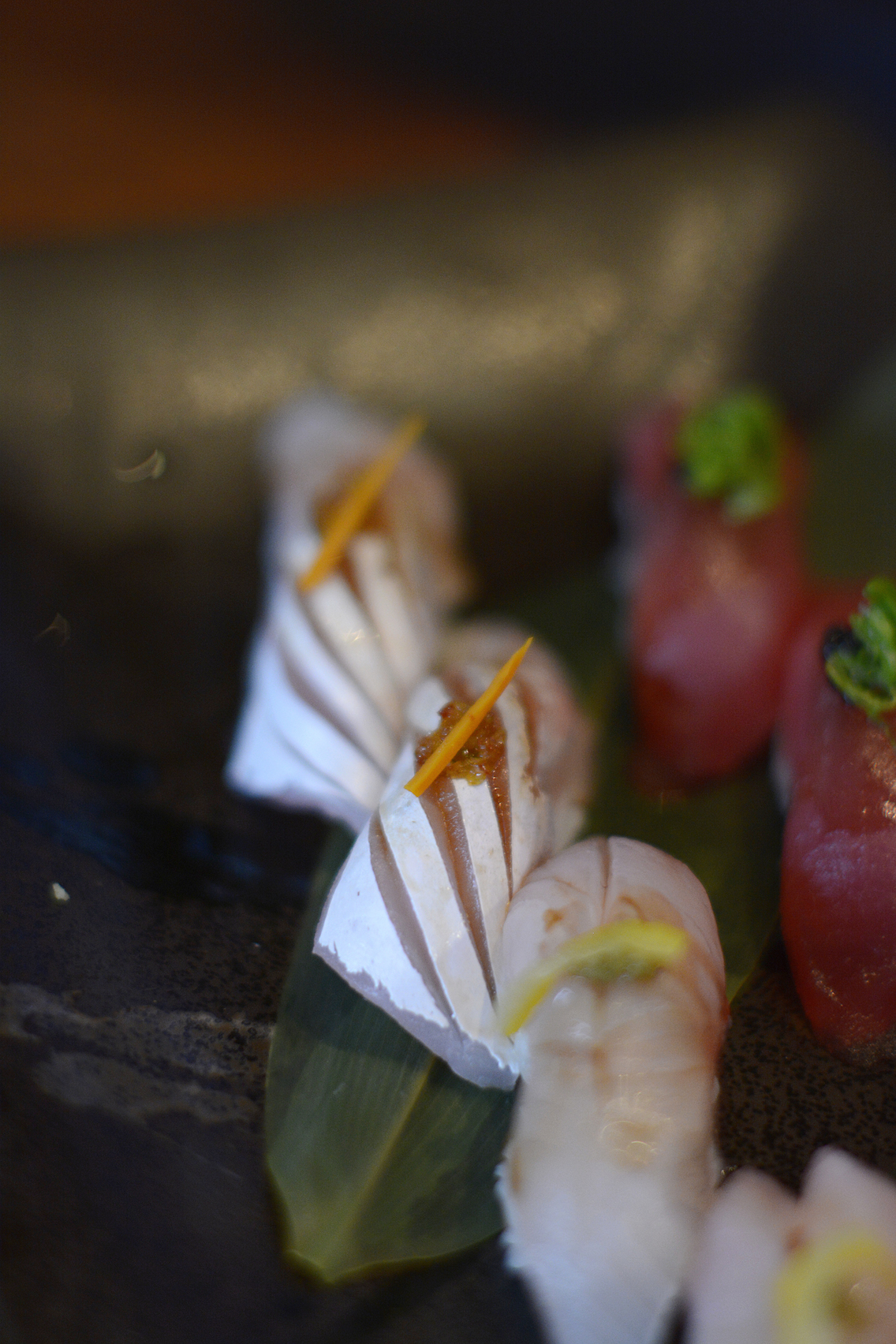 Isn't the presentation mouth-watering?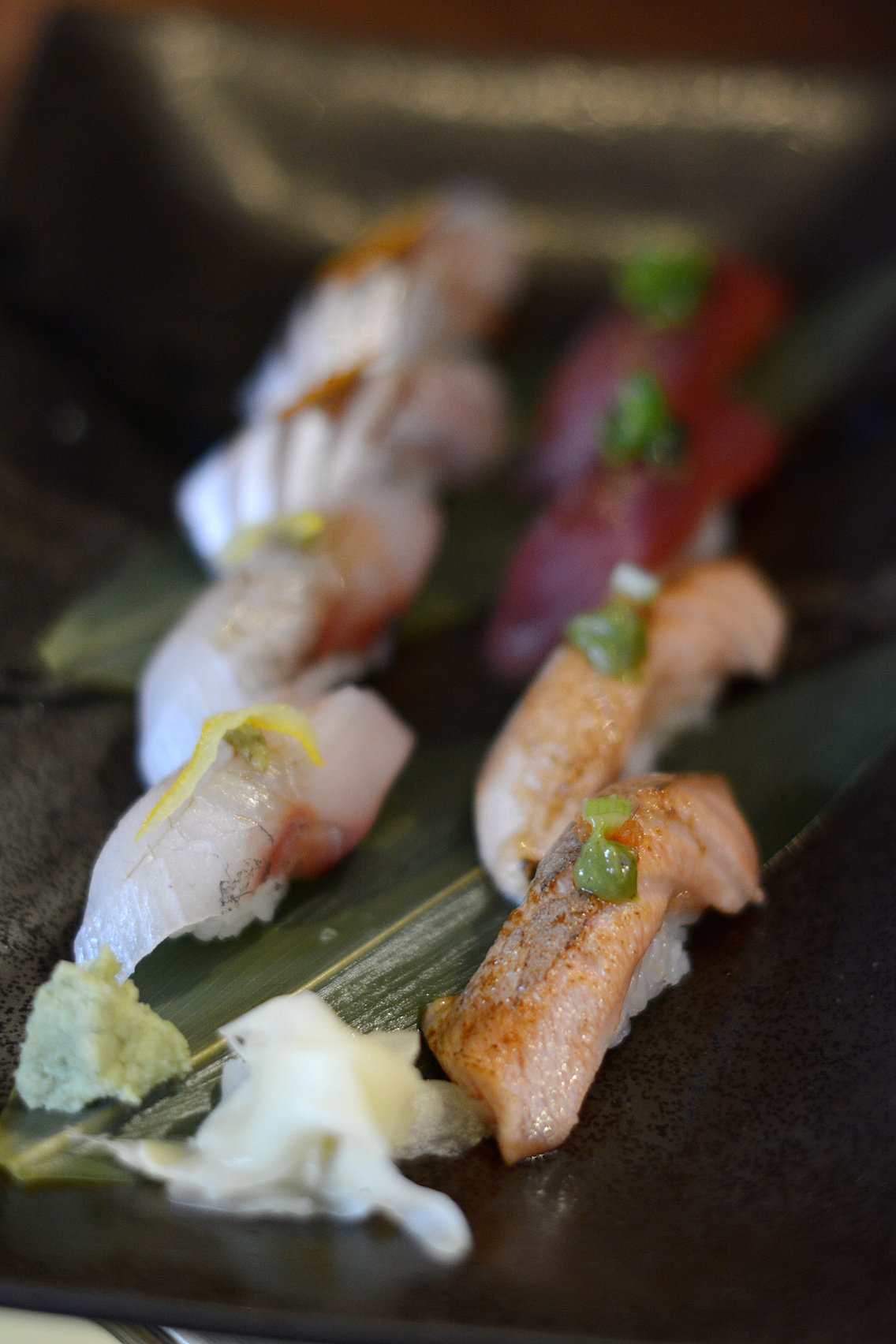 Suffusive to say we cleaned this plate mere moments after these photos were taken!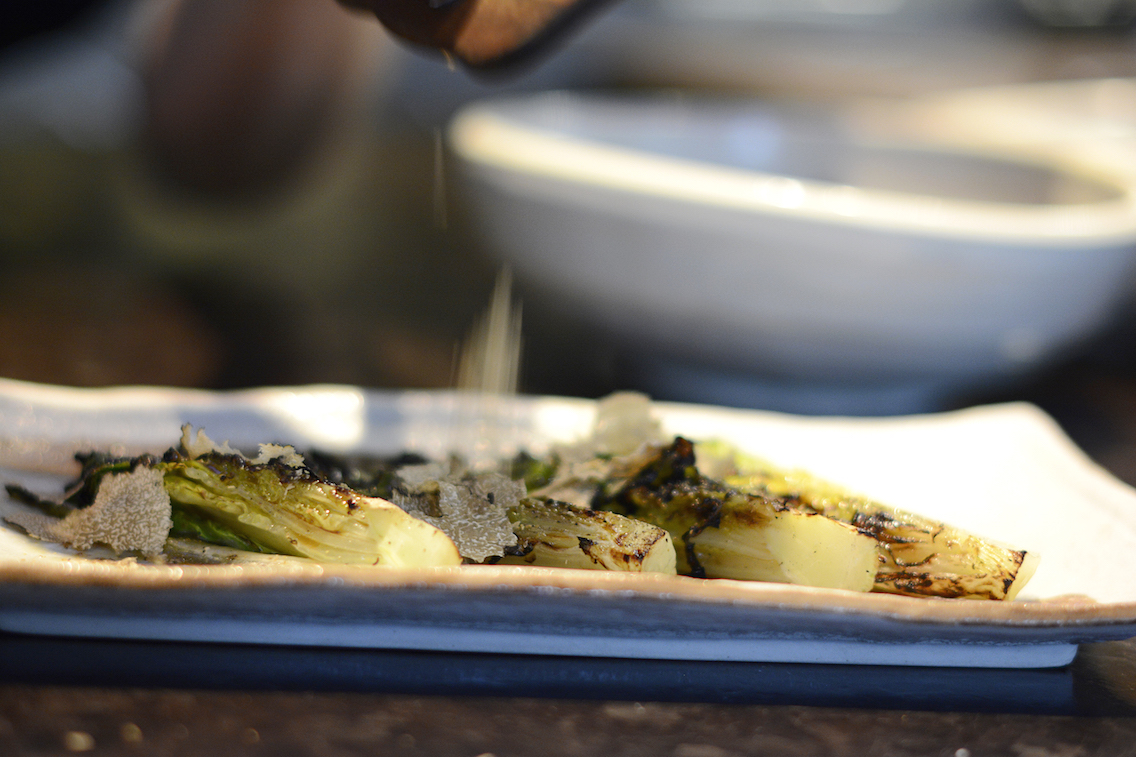 Then came the truffles…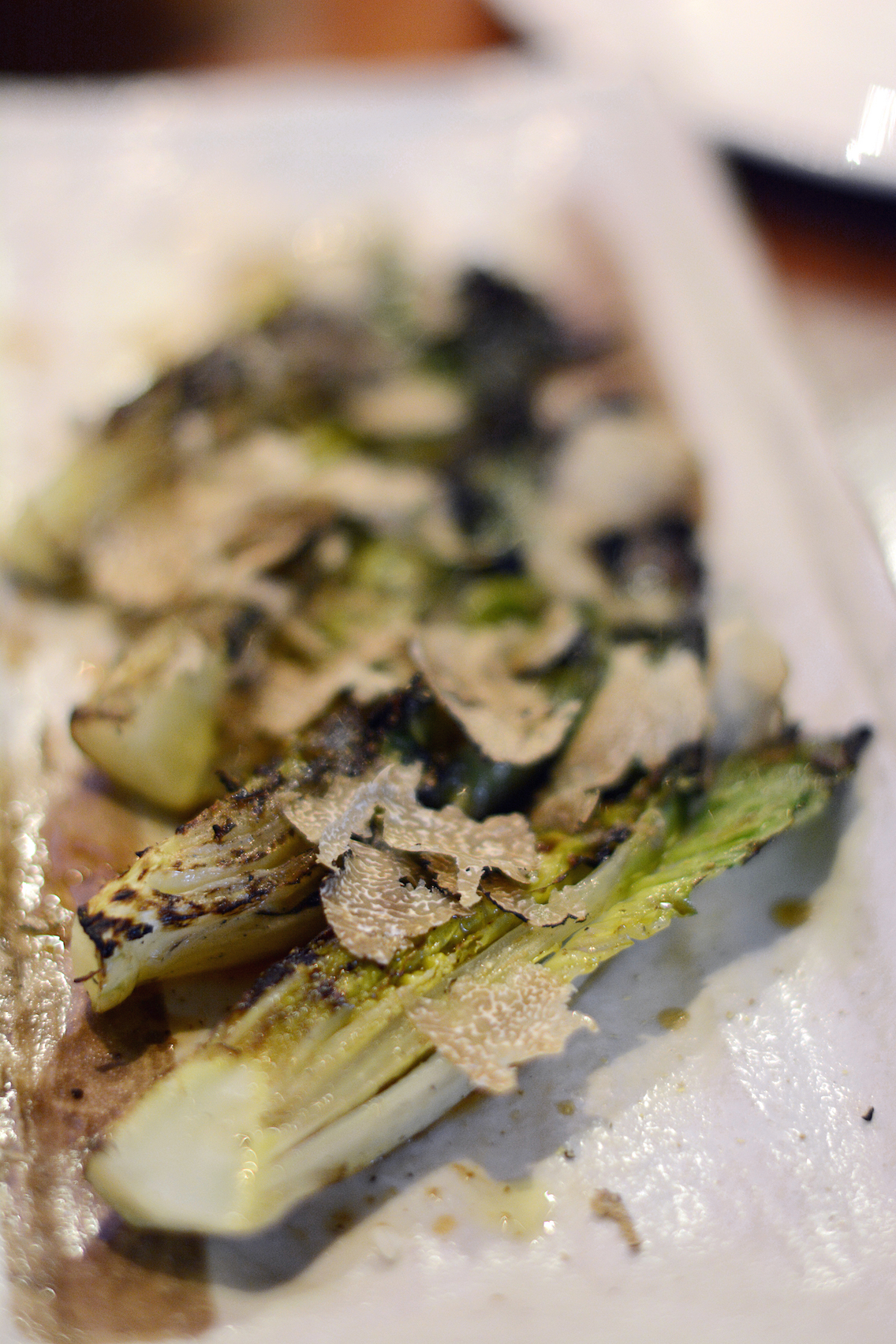 One of Chef Petry's brilliantly conceived dishes, this is the Grilled Little Gem Lettuce with EXTRA truffle.
Ok, ok… grilled lettuce doesn't sound that exciting. But you'd be wrong to assume this wasn't one impeccably special dish. The savory grilled lettuce was brilliantly dressed and COATED in truffle shavings.
I'm fairly certain this simple dish transported Hubby and I to a magical place for people who die from the perfect truffle overload.
It was hands down one of the most incredible dishes of the night and yet one of the most simplistic.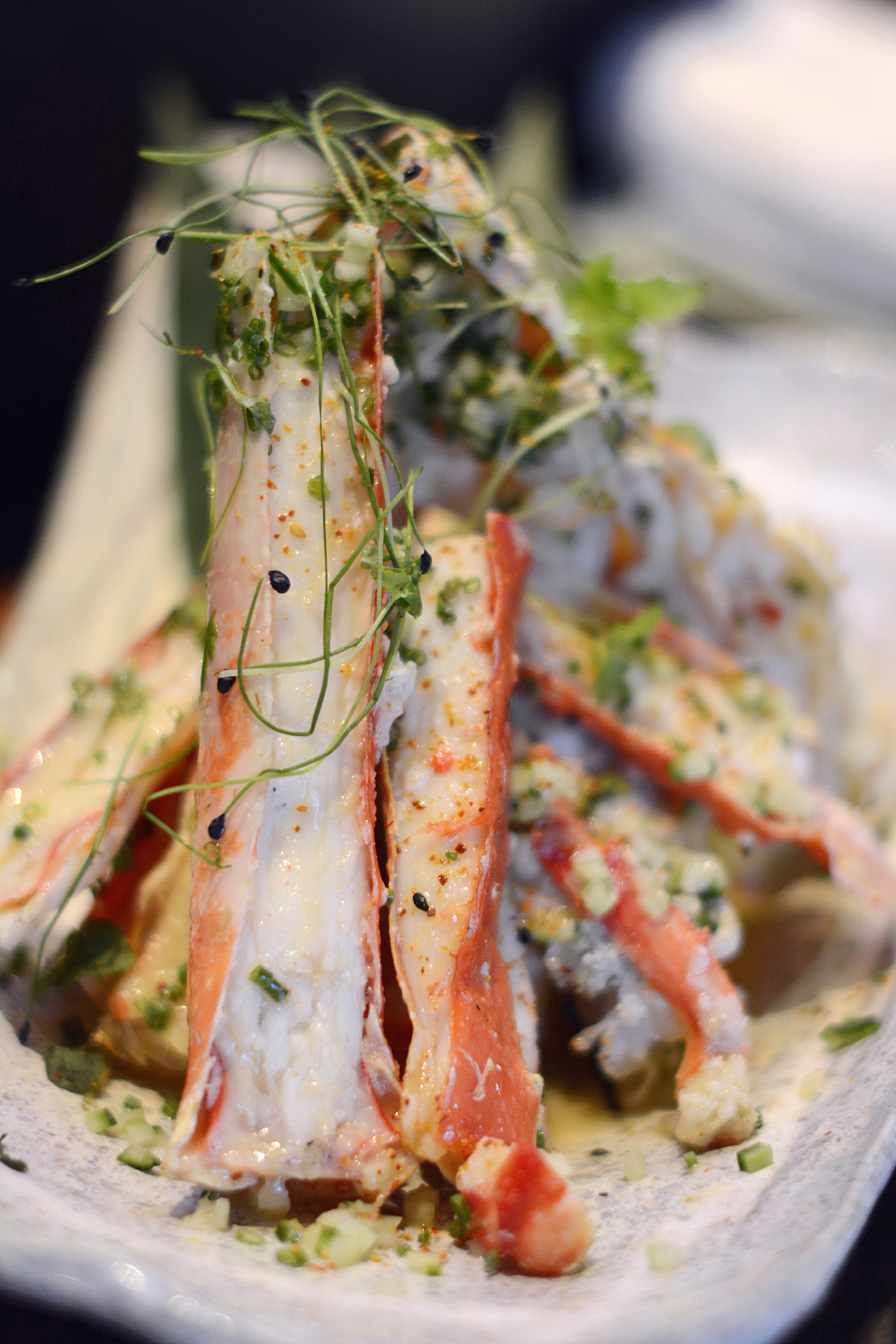 For our main entrée we tried Roka's legendary Roasted King Crab with Chili Lime Butter and Fresh Cucumber.
Just look at that mountain of crab!! Hubby and I felt like we were in Alaska again!!
And the flavors from the chili lime butter complimented with the cucumber relish were so unique and refreshing.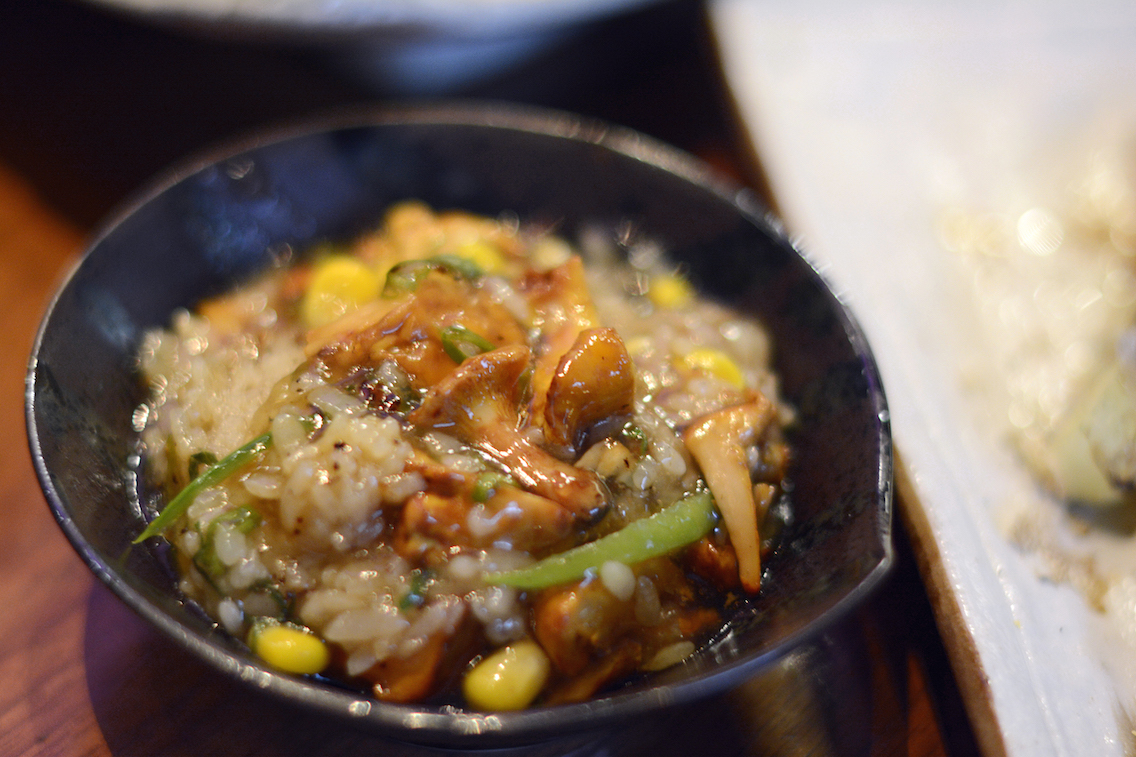 We also tried a beautiful pot of Chanterelle Mushroom Rice Hot Pot with Sweet Peas.
Comforting, well-spiced, and full of mushrooms. It's safe to say this dish is #MushroomStewApproved!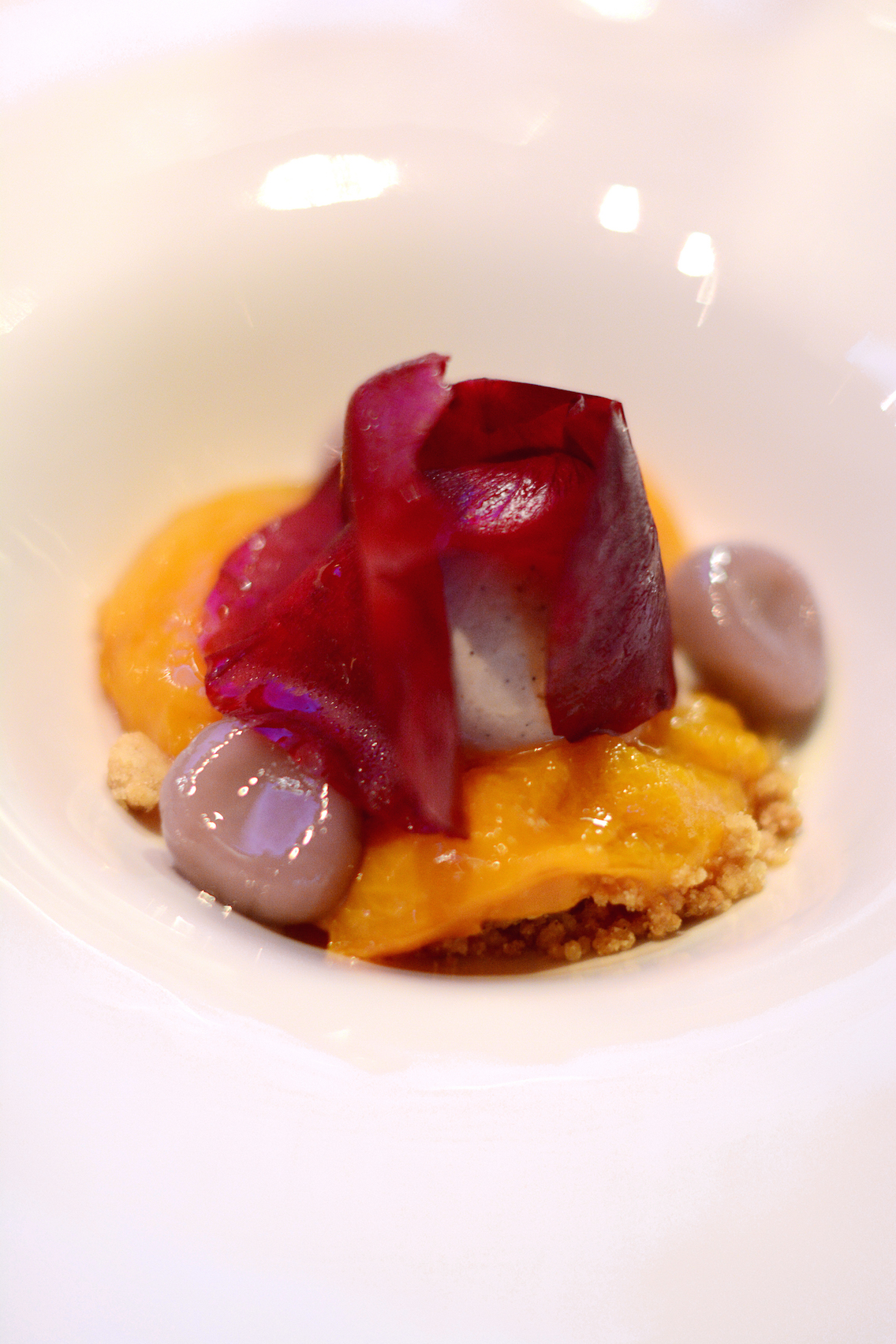 And finally dessert came — first up was this exquisitely presented Roasted Apricots with Vanilla Ice Cream and Rose.
The ice cream came wrapped in rose petals and sat atop the roasted apricots, crumble, and lychee, melting into the fruit slowly as we ate.
Some people don't care for rose-flavored desserts but I am decidedly not one of them. I love anything rose flavored (an addiction which began while I lived in India in college) and this dish is one of the only rose desserts I've had in Chicago to really satisfy my craving.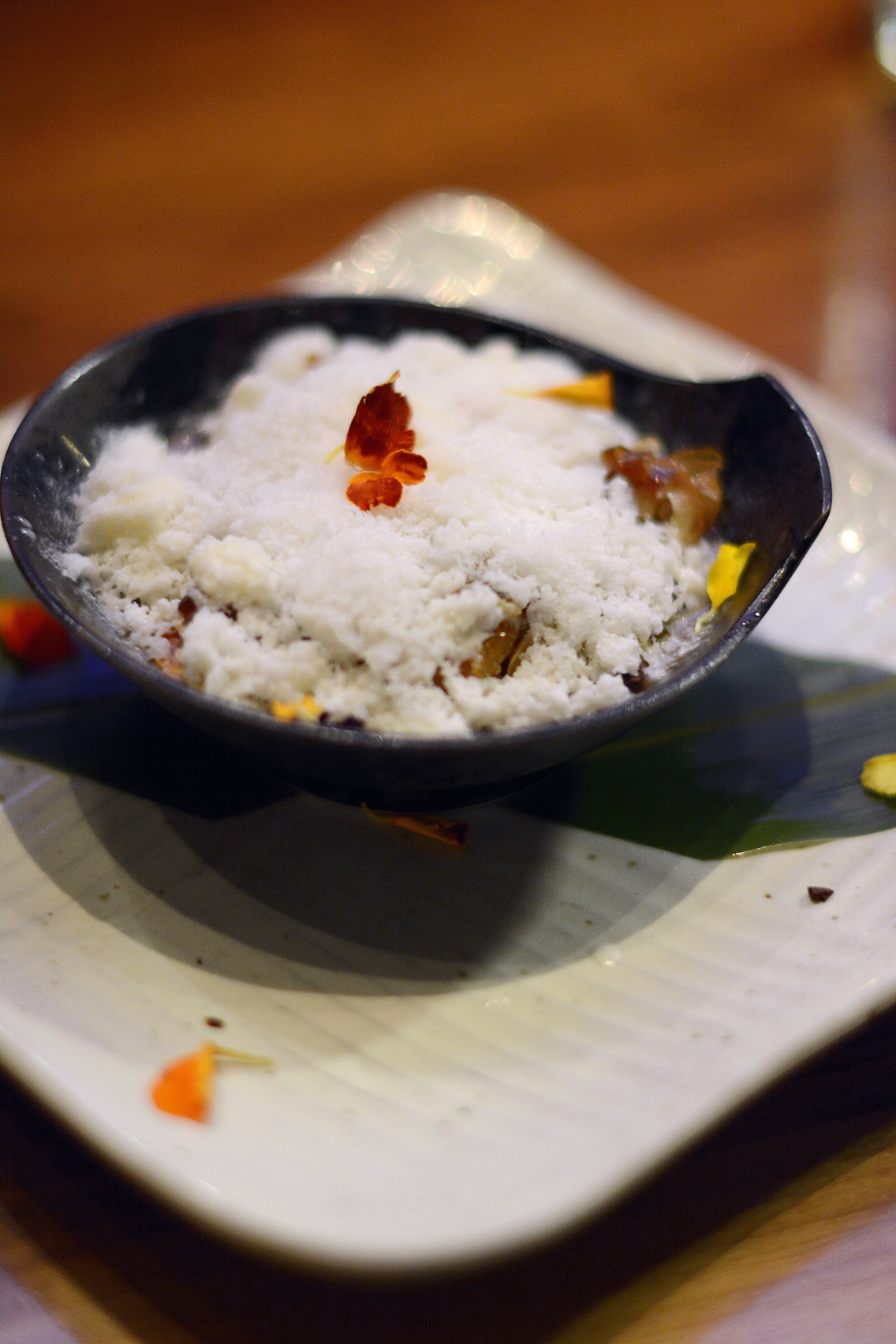 Our second dessert was this flower-petal covered bowl of Condensed Milk Ice Cream with Intelligentsia Coffe, Caramelized Banana, Medjool Dates, Roasted Almonds.
You know how I love Intelligentsia coffee so this dish really resonated with me — I love when restaurants use local, craft ingredients in their concoctions!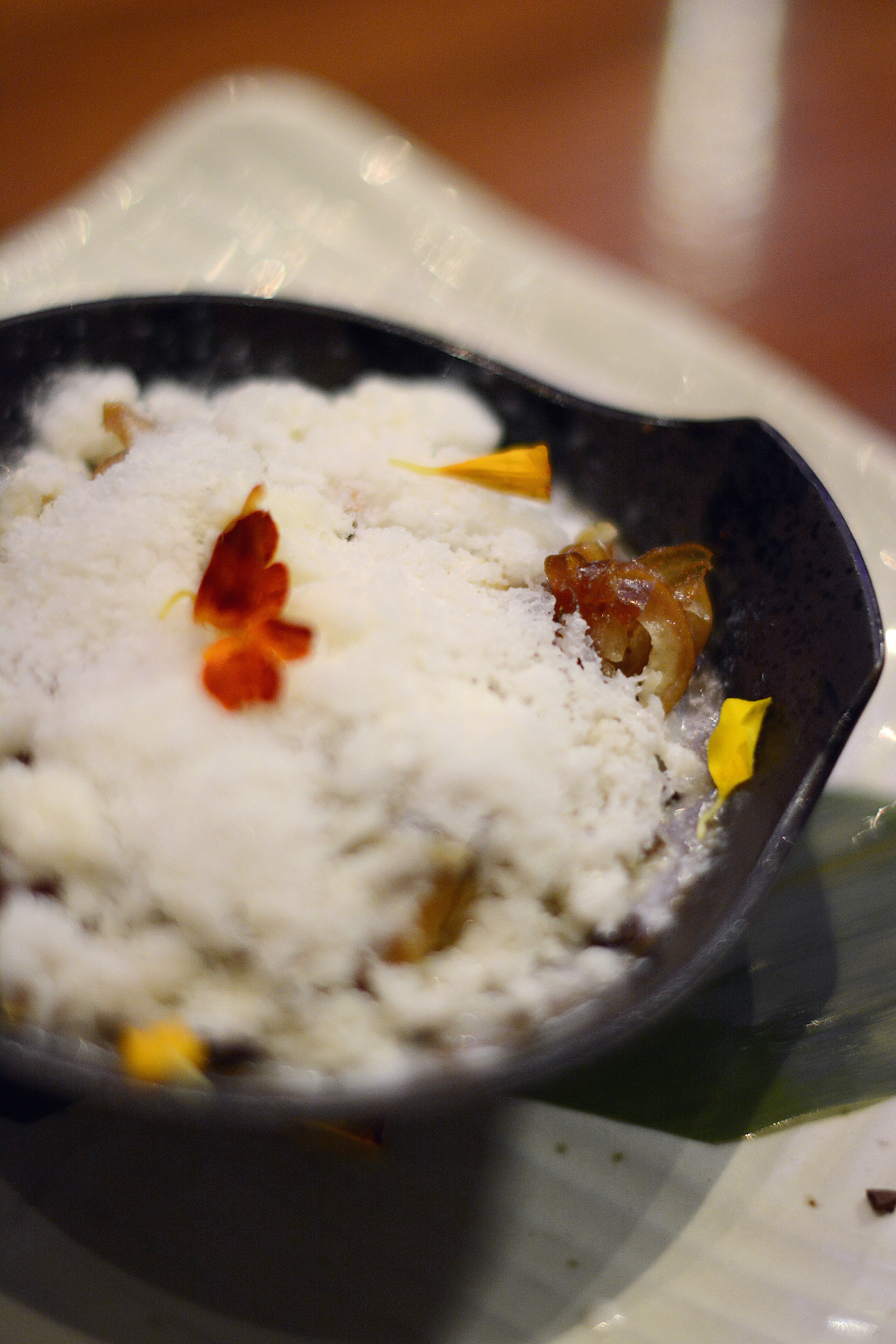 Our dinner was one of the most incredible I've had yet in Chicago — from the incredibly friendly and attentive staff to the exquisite dishes prepared by the master himself, Chef Petry, this is a dinner Hubby and I won't forget for many years to come!
Disclosure: I received a complimentary meal to facilitate this post. Review and all opinions are my own.