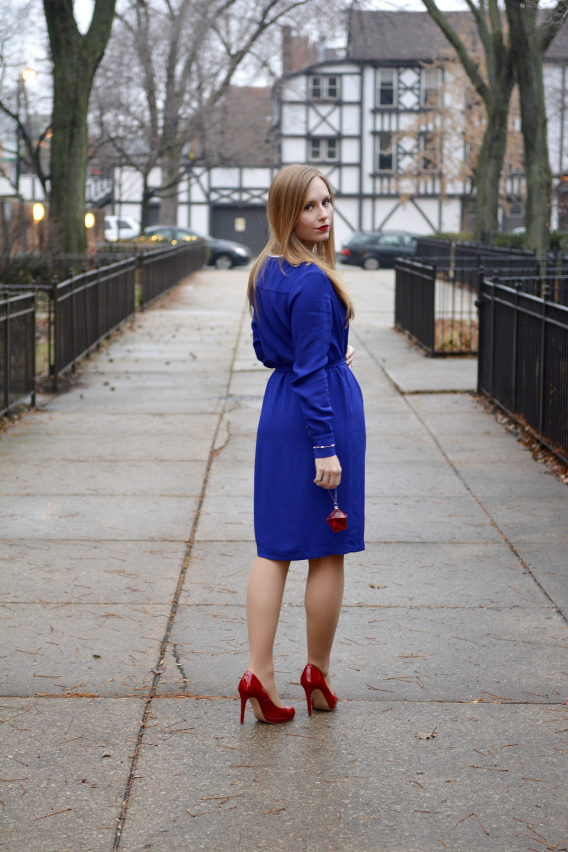 "Simplicity is the keynote of all true elegance."
-Coco Chanel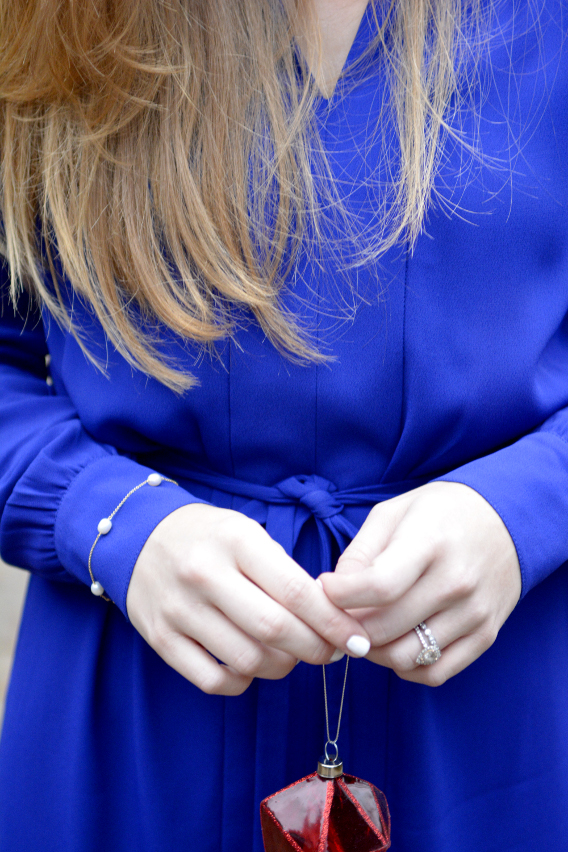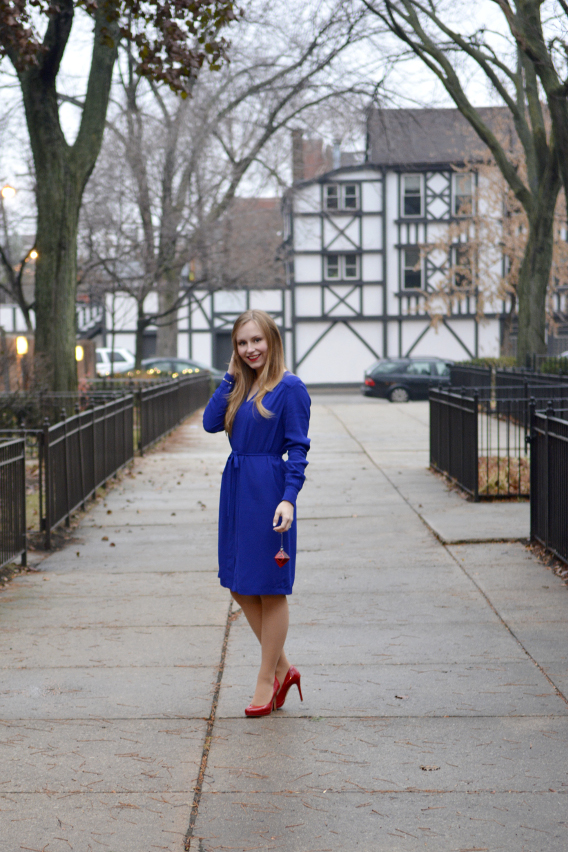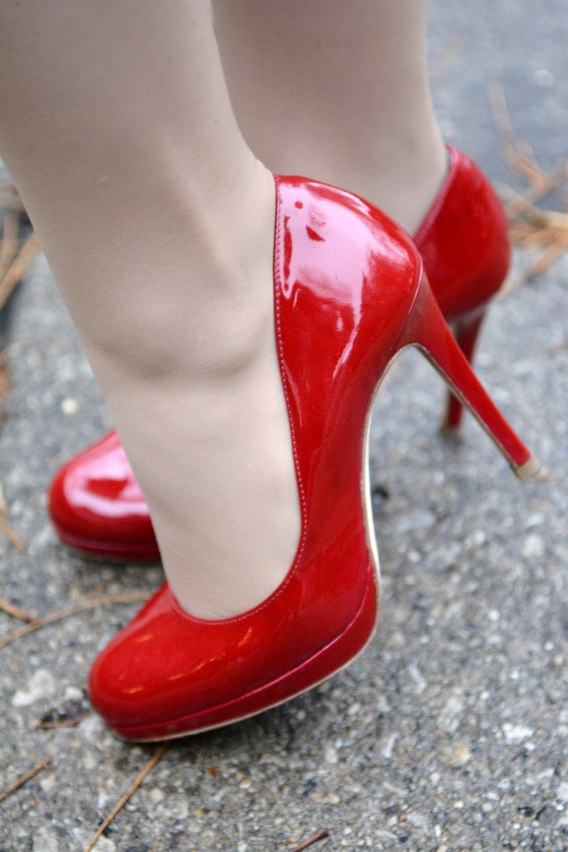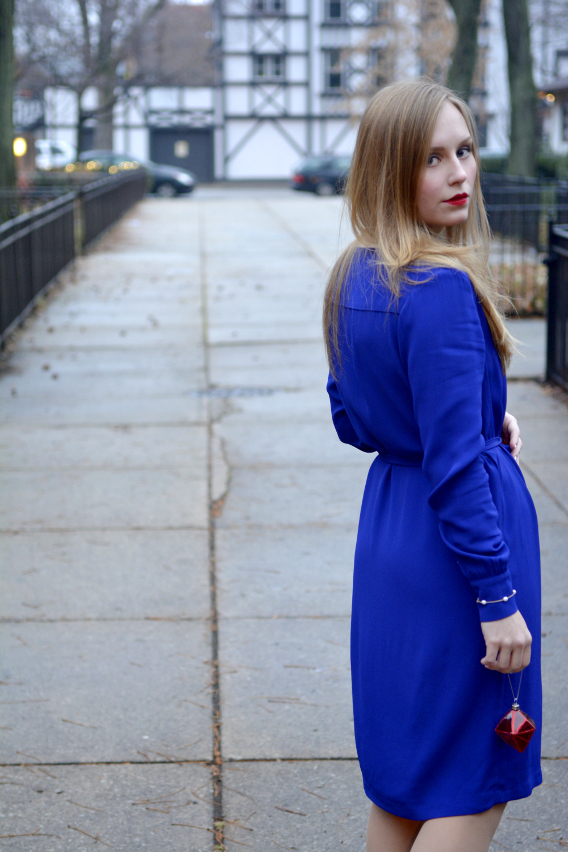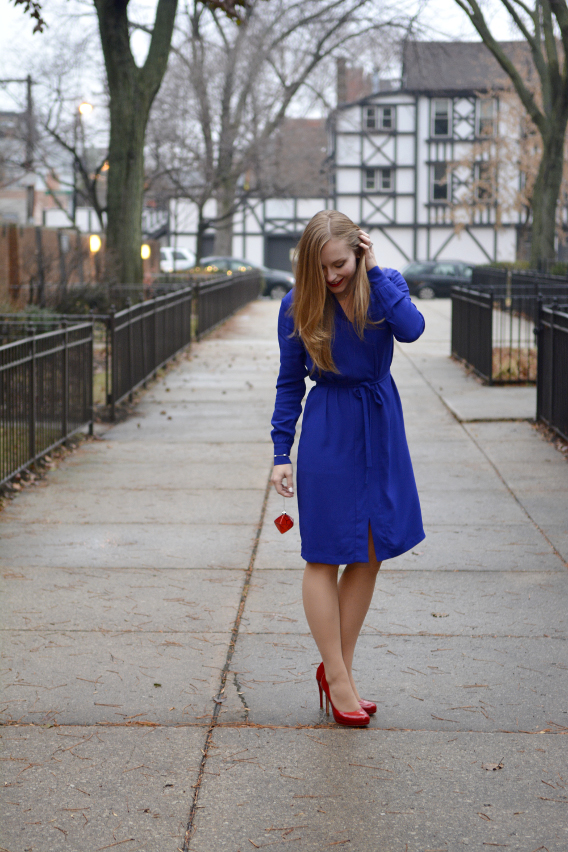 SHOP THE LOOK:
Dress – LK Bennett 'Brindi' || Pumps – LK Bennett (under $100) || Jewelry – Tiffany & Co 'Pearls By the Yard' (1 / 2) || Lips – Kevyn Aucoin 'Eternal' || Nails –Deborah Lippmann 'Amazing Grace'
Lately I can't seem to get enough cobalt blue in my wardrobe. I've been especially obsessed with pairing this vibrant dress (which started the whole cobalt obsession in the first place) with experimental accent colors. You'd be surprised how much works with such a vibrant hue!
When I was trying to pair this dress with something festive for a holiday party last week, I initially tried to pair it with some sparkly shoes and a big statement necklace (this one, in fact). But the elegant simplicity and almost medieval neckline of this dress dictated that I ditch the sparkle and opt for a sleeker look instead.
So I pulled out these red pumps, half laughing at how they might ultimately make me look like I was dressed for Fourth of July, and tried them out skeptically…
But, to my surprise, I loved the cheery combination! It's a simple look for the holidays but so elegant and festive that I braved the possible patriotic comments. Opulence for the holidays doesn't necessarily need to mean dripping in accessories or sequins, sometimes it can just be the elegant drape of a gorgeously hued fabric. As Coco Chanel reminds us: true elegance is rooted in simplicity.