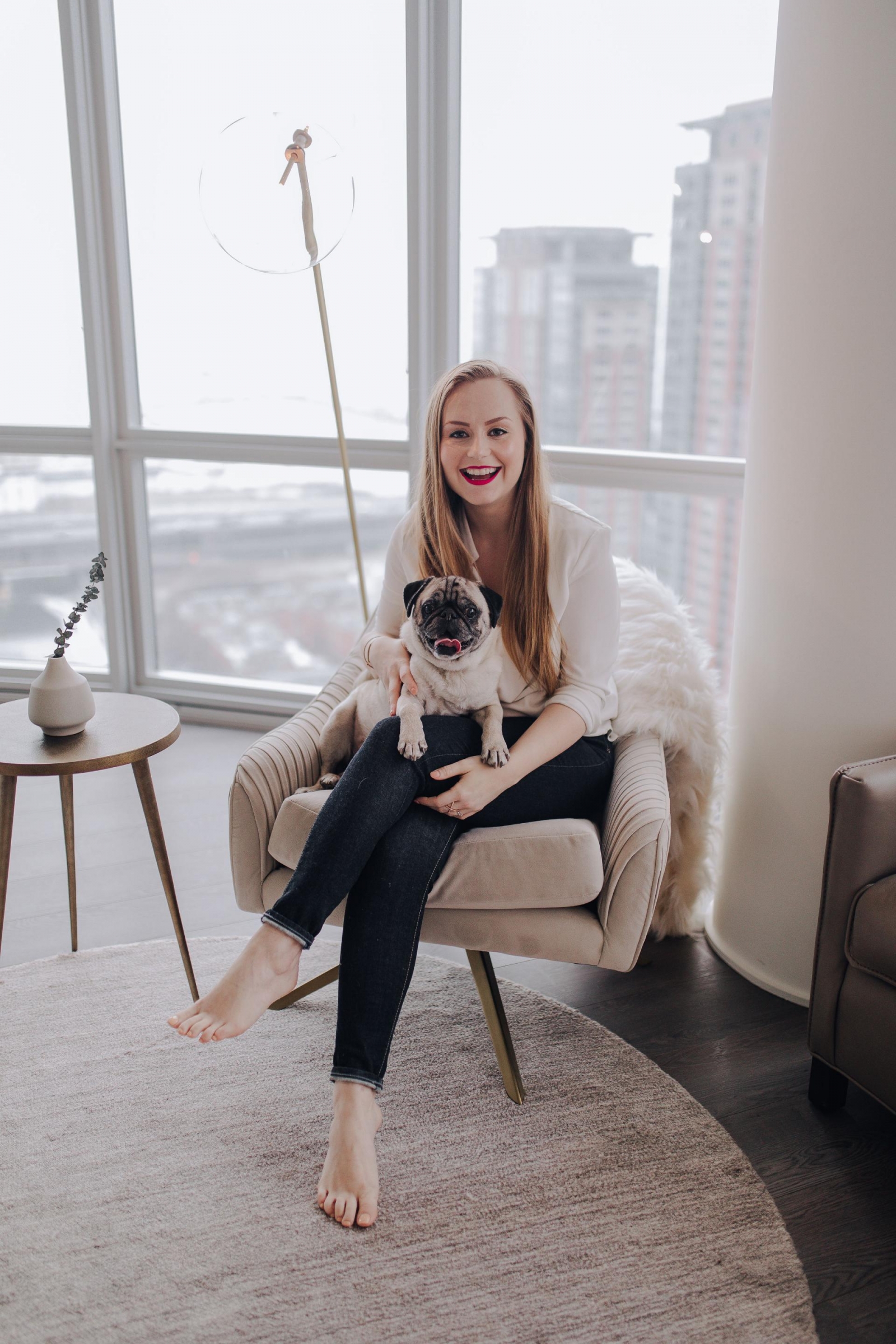 It's been almost a year since I shared my first Happiness List with you and it's about time I shared another!
It's one of my favorite "pick me ups" and almost always guaranteed to bring a smile to my face. And if you're in need of a self-love ritual that doesn't cost a thing, consider starting a happiness list of your own.
While the concept of a Happiness List is simple — a weekly ritual of journaling the things that make you happy — the practice itself can be POWERFUL.
I've kept a Happiness Journal since 2006. It's seen me through almost every rough period of my life from losing my father to the deep depression that followed to losing each of my grandparents and, most recently, to losing Johnny.
Journaling what makes you happy isn't easy. Especially during rough periods of your life.
We live in a world that could be better in almost every way. It's so easy to see the flaws… and to focus on them.
Journaling what makes you happy forces you to focus instead on the beauty around you. It's helped me hone my sensitivity to happiness. And to learn what is most important to me in life.
Making me a healthier and happier person in the process
Just promise me you'll never take your list TOO seriously. I've found, as I've journaled my happinesses, that happiness comes in all forms. I used to be embarrassed by the things I would add to my list.
DON'T BE.
All things great and small belong on here as long as they spark happiness in your soul…
No matter how silly or embarrassing.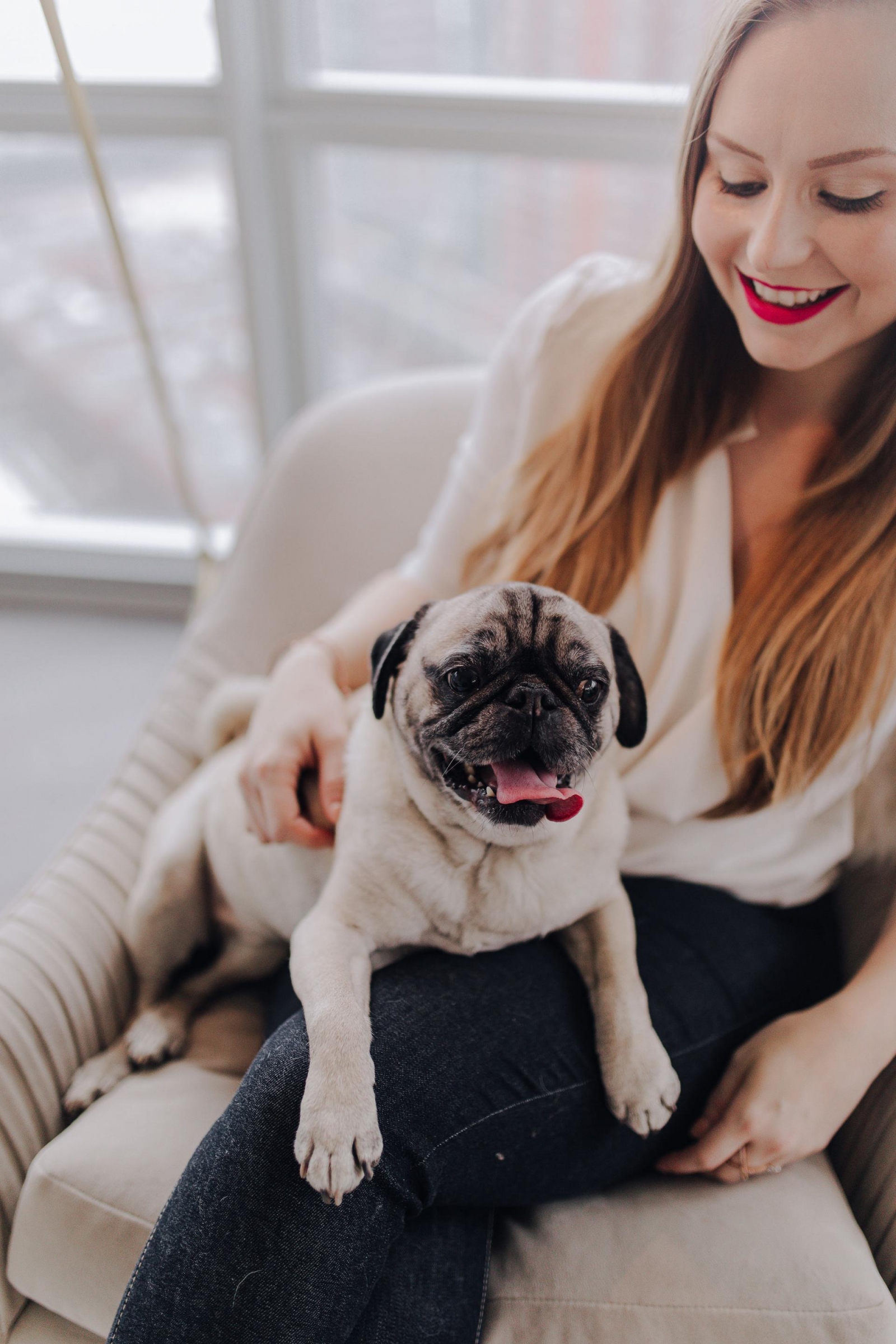 My 2019 Happiness List
---
1. A Well-Made Gimlet (my favorite is at The Duchess in Amsterdam)
3. Beautiful Cookbooks (I collect new and vintage ones!)
5. Pug Kisses
6. When The Lily of The Valley Blooms The Second Week in May (Our Wedding Anniversary Week!)
7. When Hubby Does The Dishes 😛
8. Hot Lemon Ginger Tonic in Winter (never fails to warm me up instantly!)
9. The Quiet In The Early Morning, Before The World Wakes Up
10. Dousing My Greens in Basil Oil
11. Gardens With Ornate Topiaries (to wander through and to capture on camera)
12. Standing In The Waves Of The Ocean So Long Your Ankles Can Feel Phantom Waves For Hours After (anyone else love this feeling?)
14. Building Inspiration Boards on Pinterest (for photoshoots, blog posts, style inspiration, recipes… you name it!)
15. Pizza at Rubirosa in NYC
16. Being A Pug Mom
17. Making My Own Chipotle-Inspired Burrito Bowls at Home (healthier hack: swap out the rice for lettuce and turn your burrito bowl into a salad!)
18. Listening to Vivaldi in the Early Mornings
19. Finding a Good Deal on The Real Real (I'm always snooping around for amazing last-season designer pieces at a discount. Like the Valentino sandals I snagged for 85% off or the Céline Box Bag I managed to find in black for over 65% off. It's addicting so be careful!)
20. Feminine Dresses With Dramatic Skirts To Spin In
21. Wisteria Blooms in Spring
22. Delicate Jewelry
23. Nico Osteria's Orecchiette Pasta (my favorite dish in Chicago and one I frequently order on my birthday too)
24. Reading And Re-Reading 'You Are A Badass'
25. Being A Pug Mom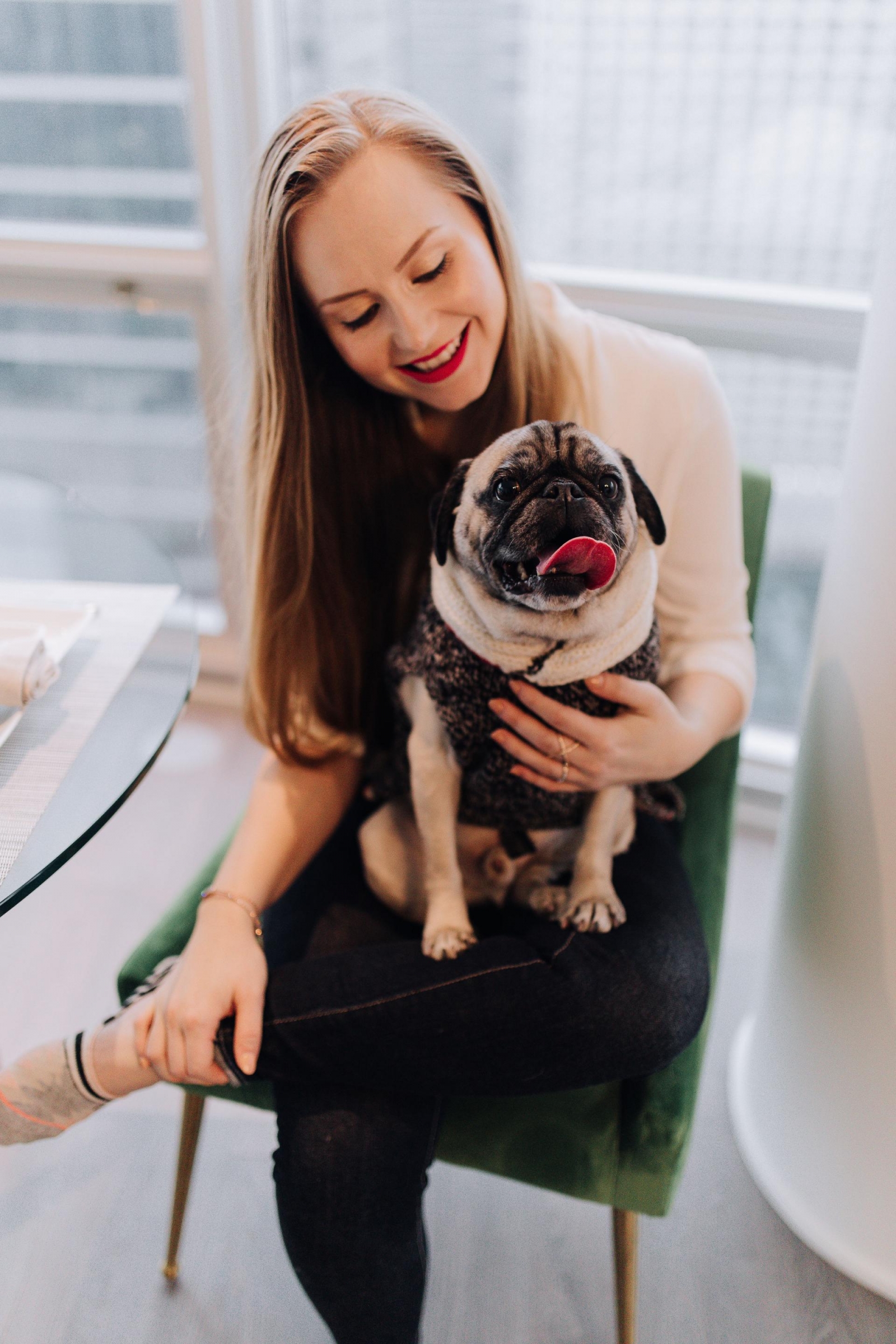 P.s. It's National Love Your Pet Day! Don't forget to give your fur balls a little extra love.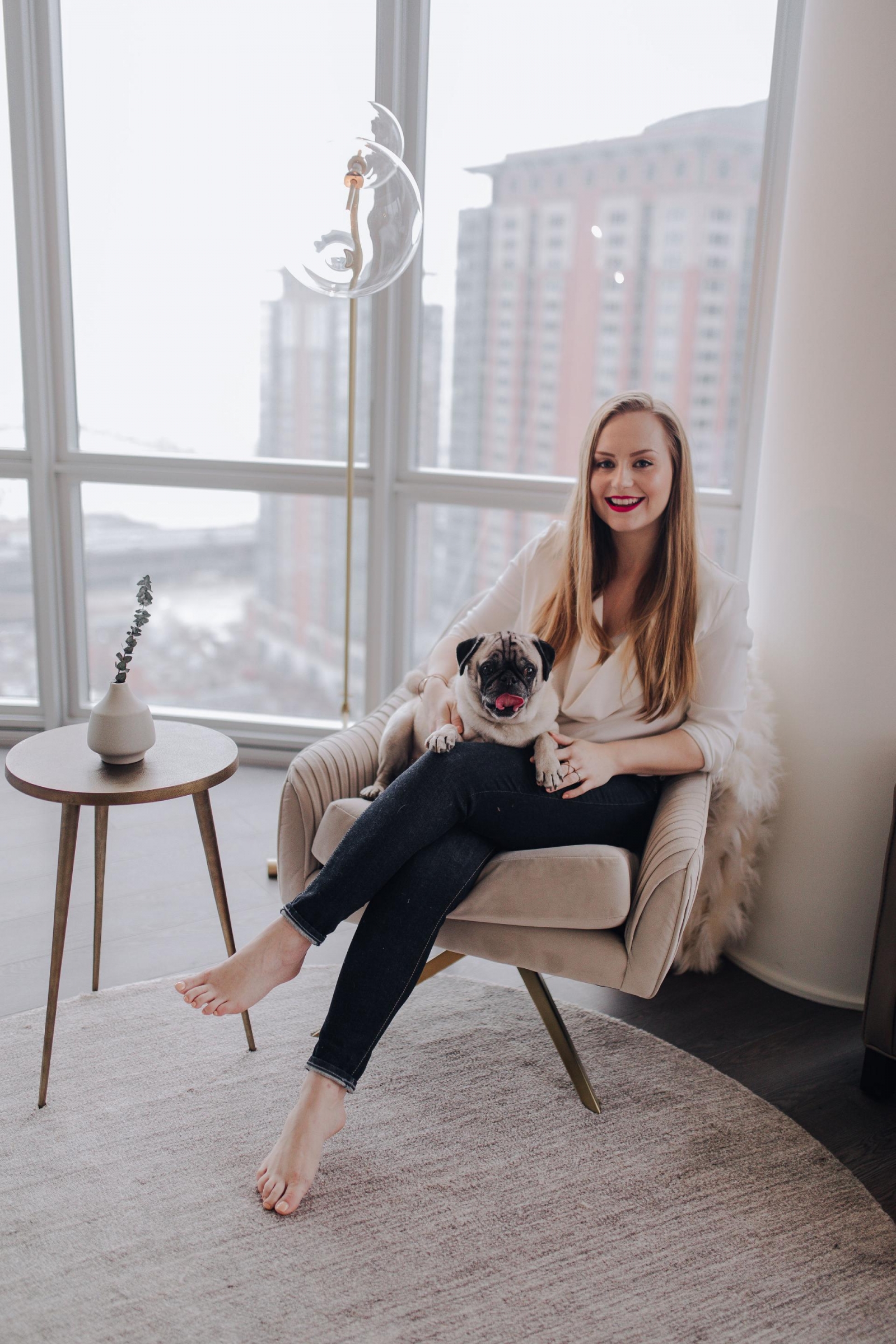 A huge THANK YOU to Hannah Schweiss for shooting these photos of Apollo and I earlier this month! If you're looking for a great lifestyle/fashion photographer in Chicago, I cannot recommend her enough.
Now it's your turn! Grab a piece of paper and jot down the first 25 things you can think of that make you happy!