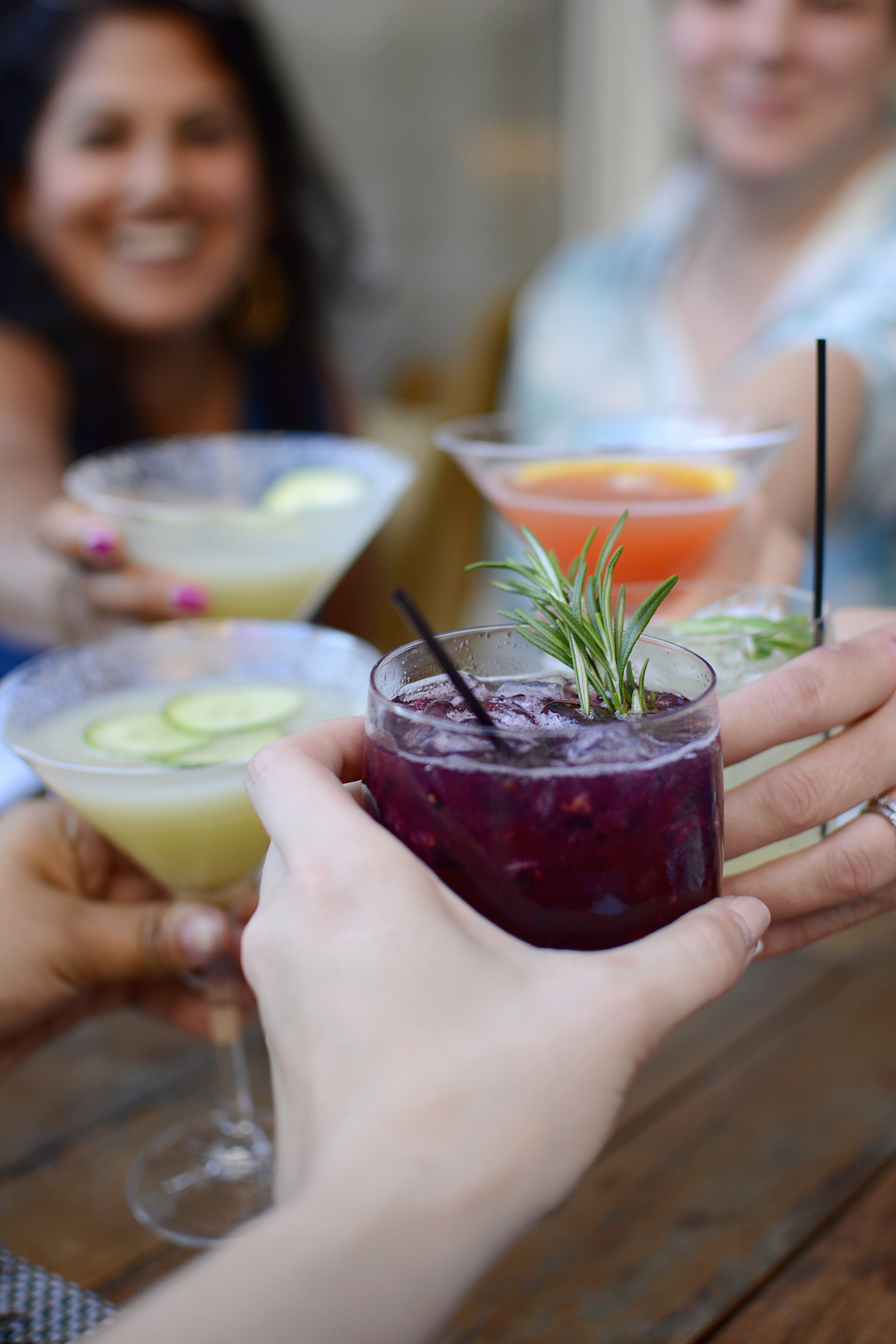 Summers in Chicago are always fun.
But with the repeal of Illinois' 'Happy Hour' Law at the end of May, "fun Chicago summers" took on a whole new meaning.
Great happy hour specials and deals are popping up everywhere you look!
But my current favorite deal just so happens to be at one of my favorite Gold Coast spots, Fig & Olive.
You already know how delicious their brunch is but the truth is you haven't met the reason why I return to Fig & Olive time and time again.
You haven't yet met Fig & Olive's crostini.
But let's not get ahead of ourselves… first, libations!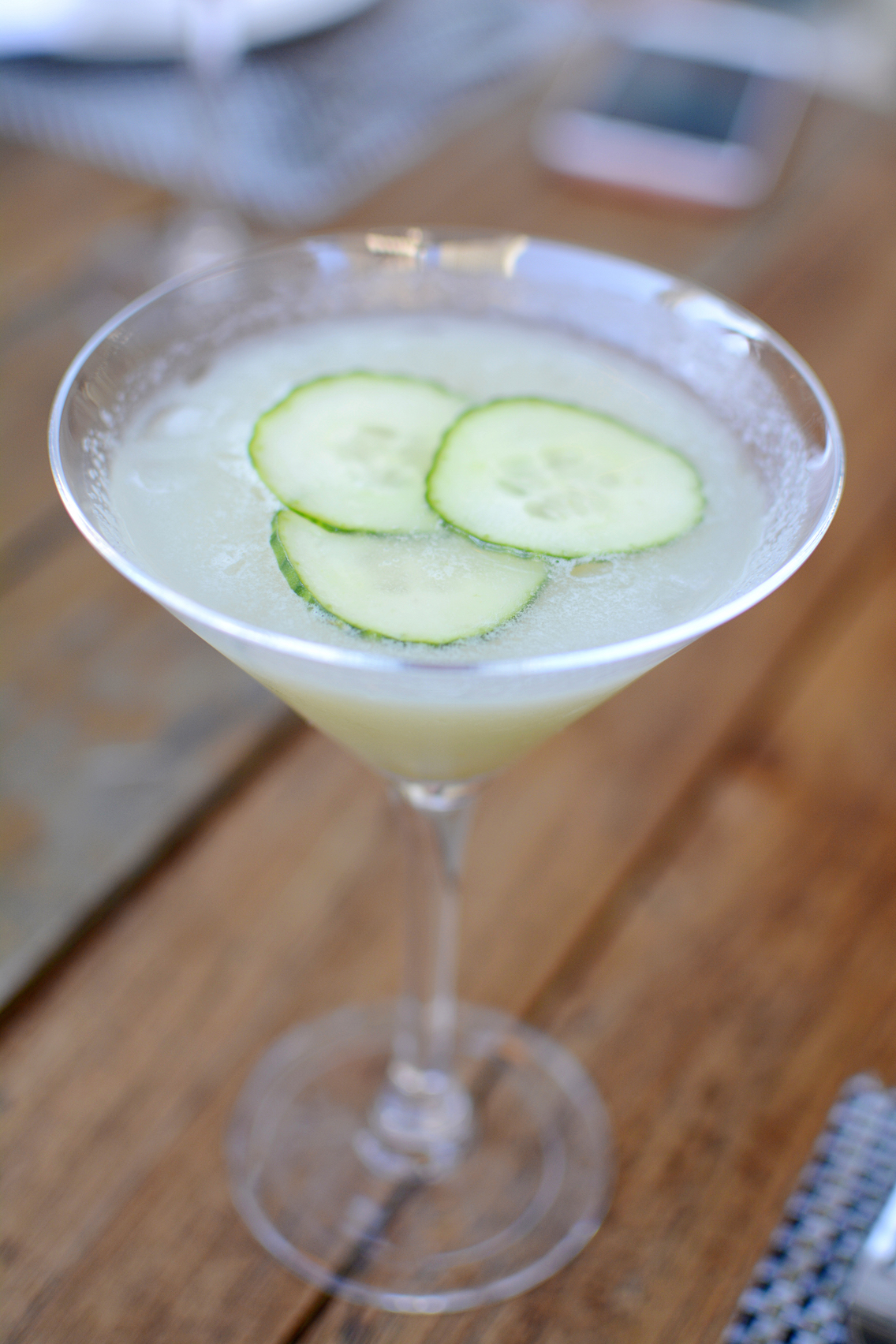 I joined some of my favorite Chicago bloggers for an al fresco dinner last month.
Naturally the first thing we did was order every signature cocktail on the menu!
This is the Cucumber Cosmo: organic cucumber vodka, elderflower liqueur, cucumber puree, and fresh lime juice, served straight up.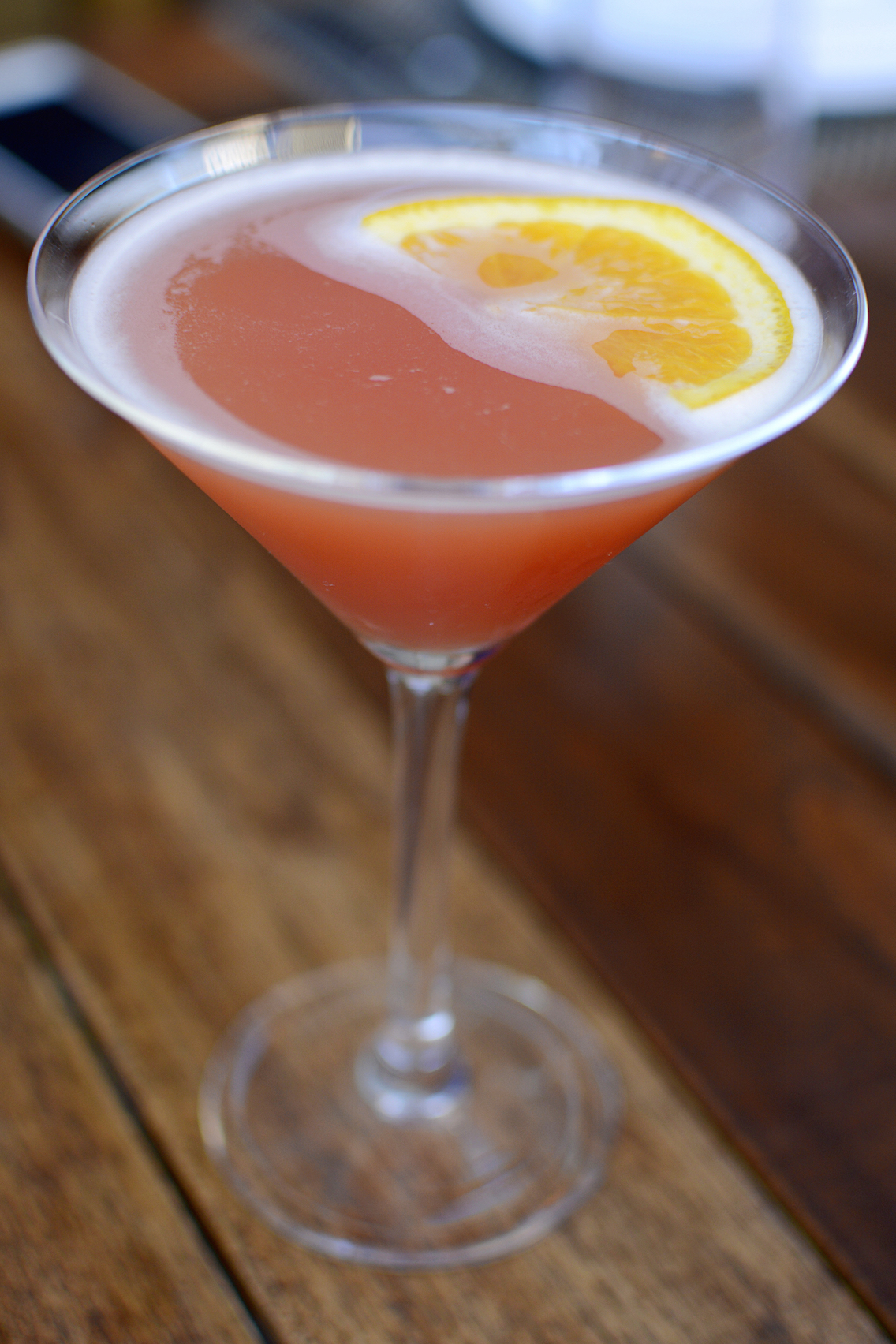 The Rosselini: passion fruit vodka, freshly squeezed blood orange juice, and fresh lime juice, served straight up.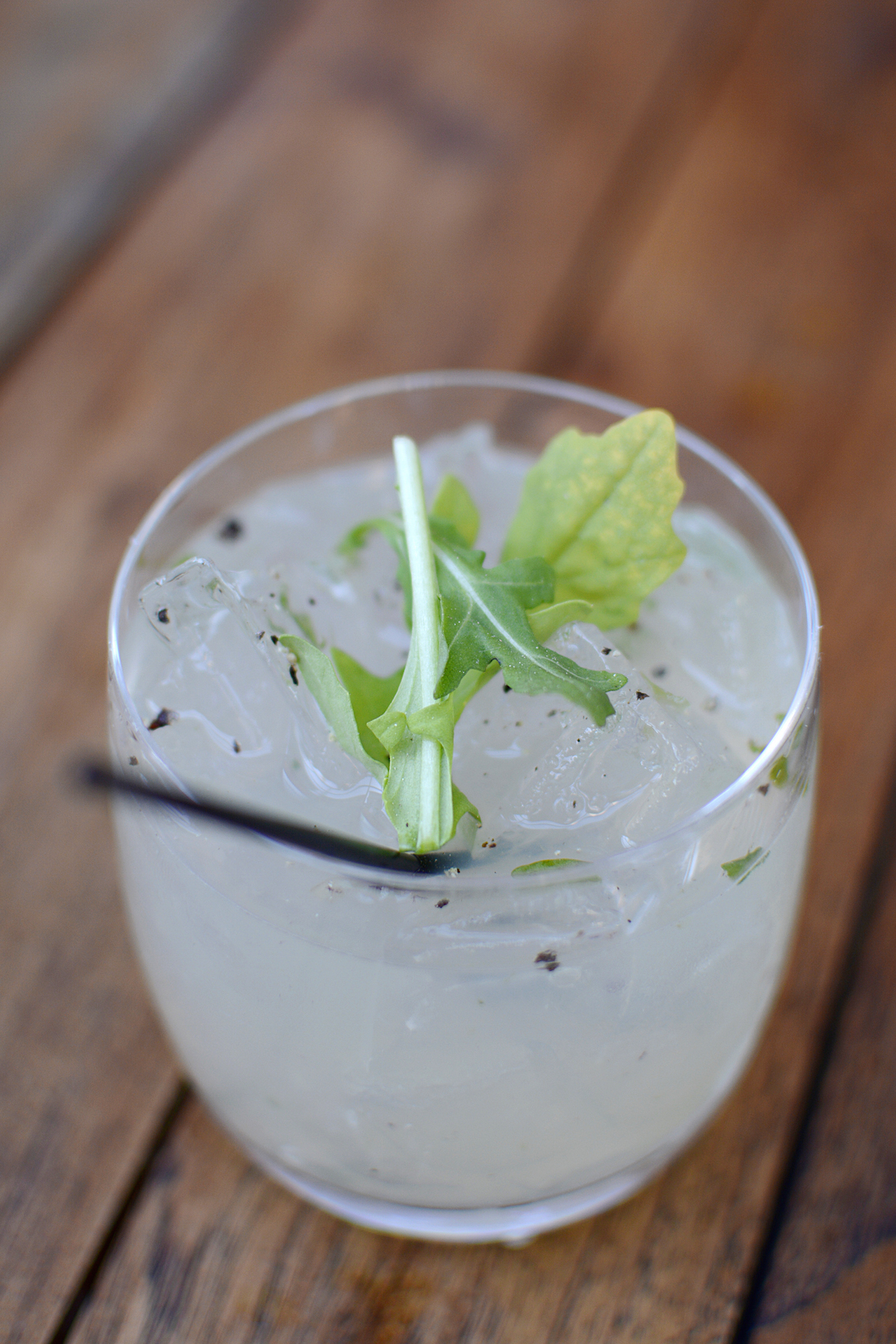 The Greenhouse: rum with muddled celery and arugula, lemon juice, simple syrup, and black pepper.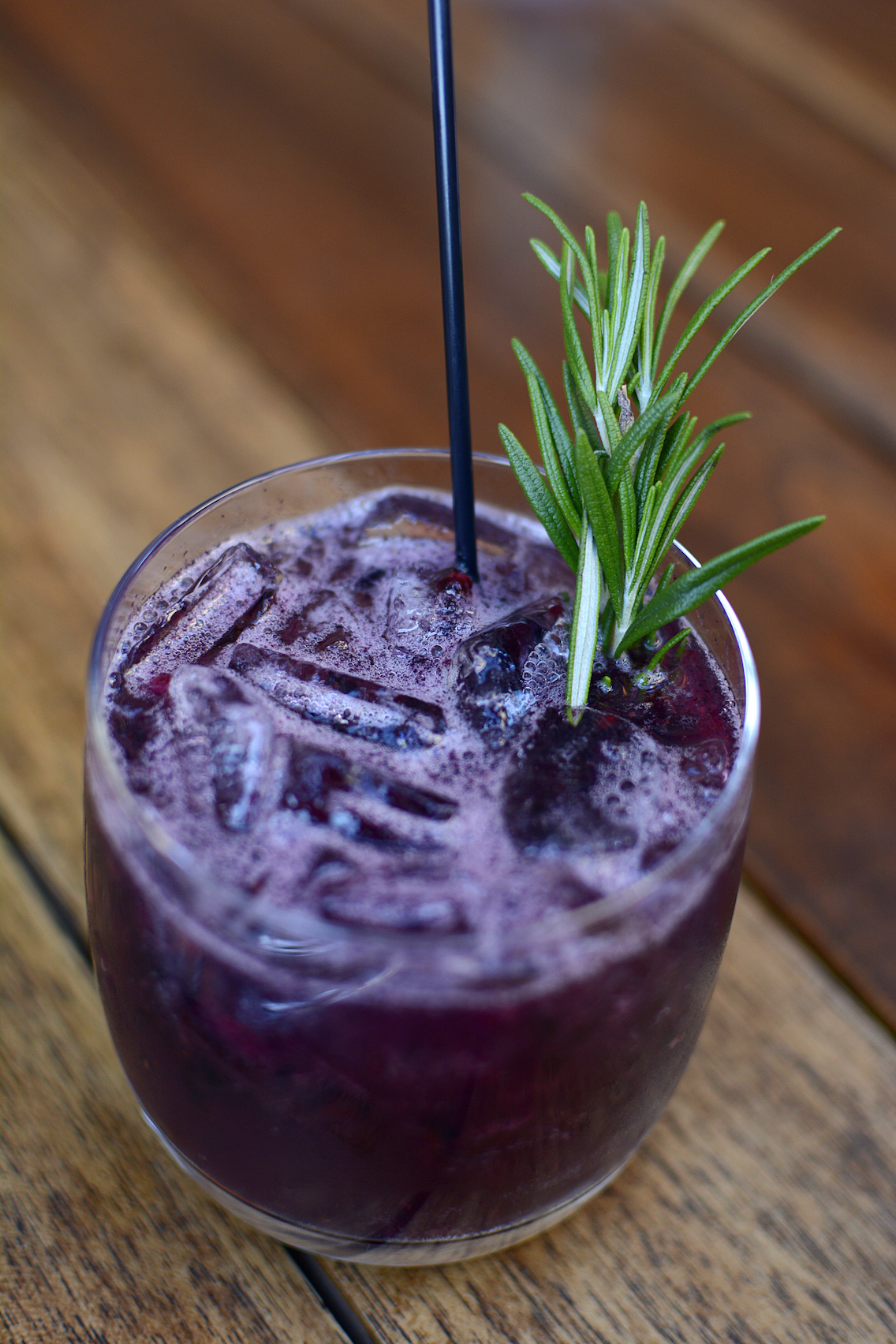 The Summer in Provence: gin, house made rosemary thyme syrup, muddled blackberries, and fresh lime juice.
My first cocktail of the evening and my absolute favorite of the bunch — perhaps it's that swoon-worthy purple hue?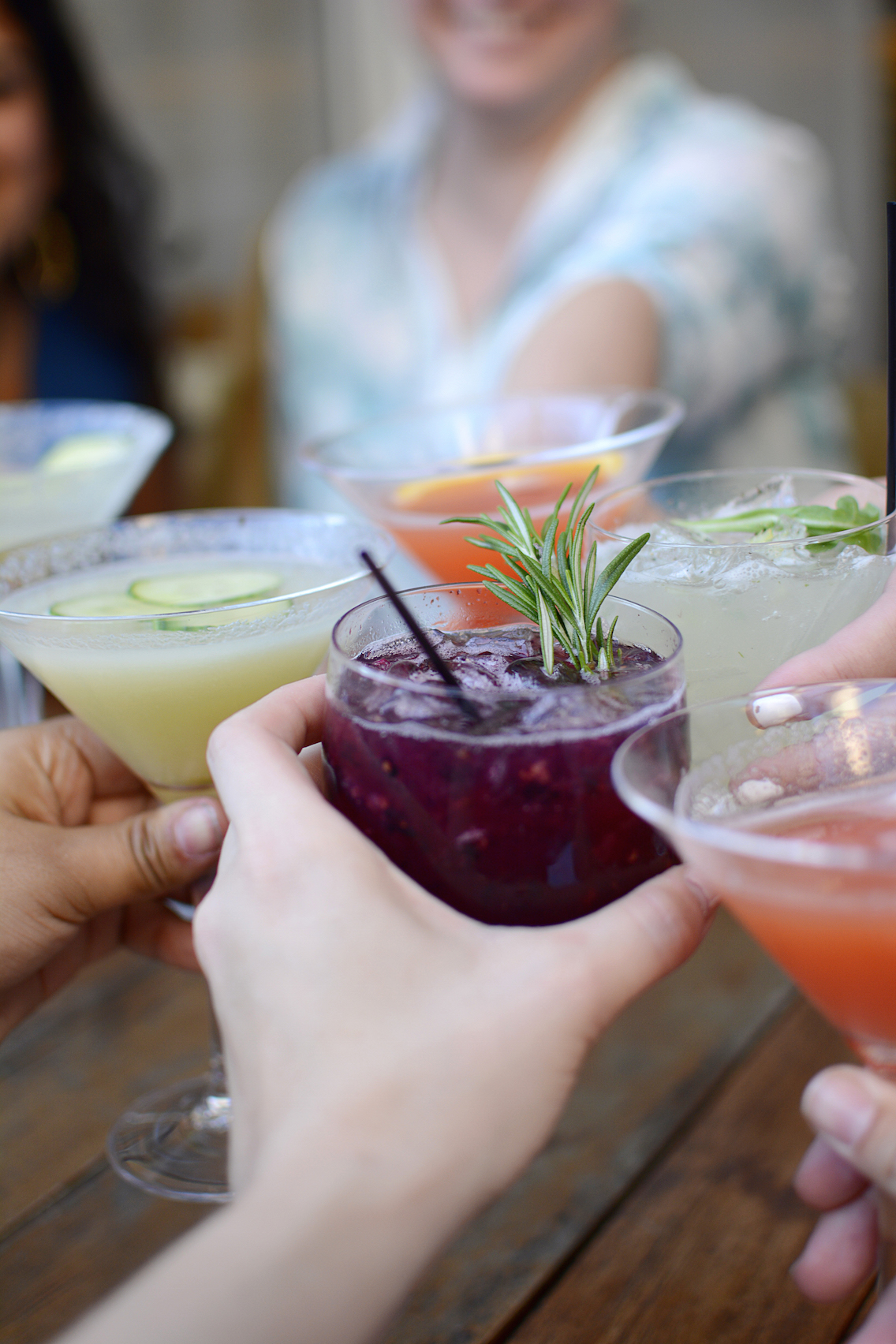 Cheers!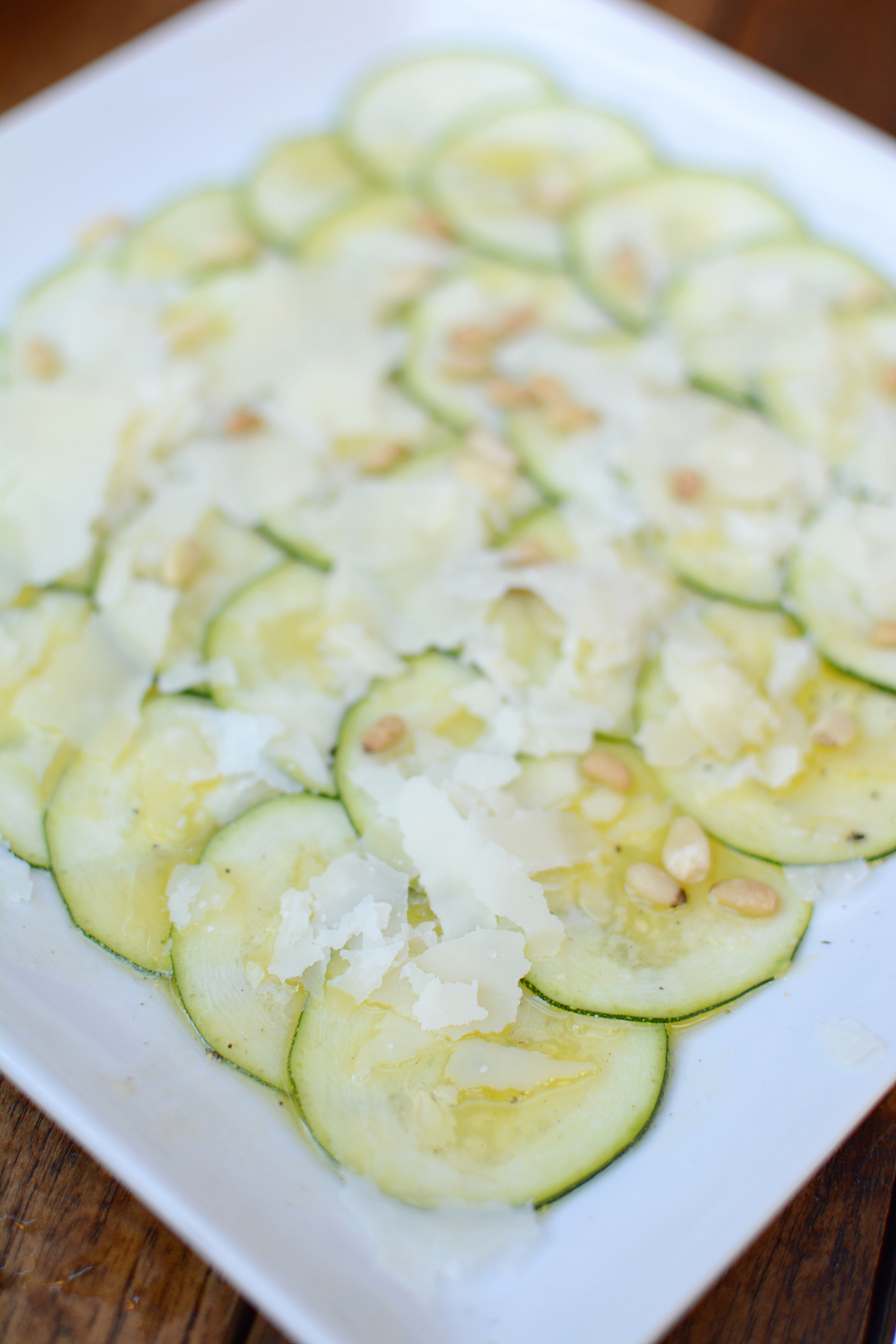 Next up came one of my favorite dishes (after the crostini, of course)…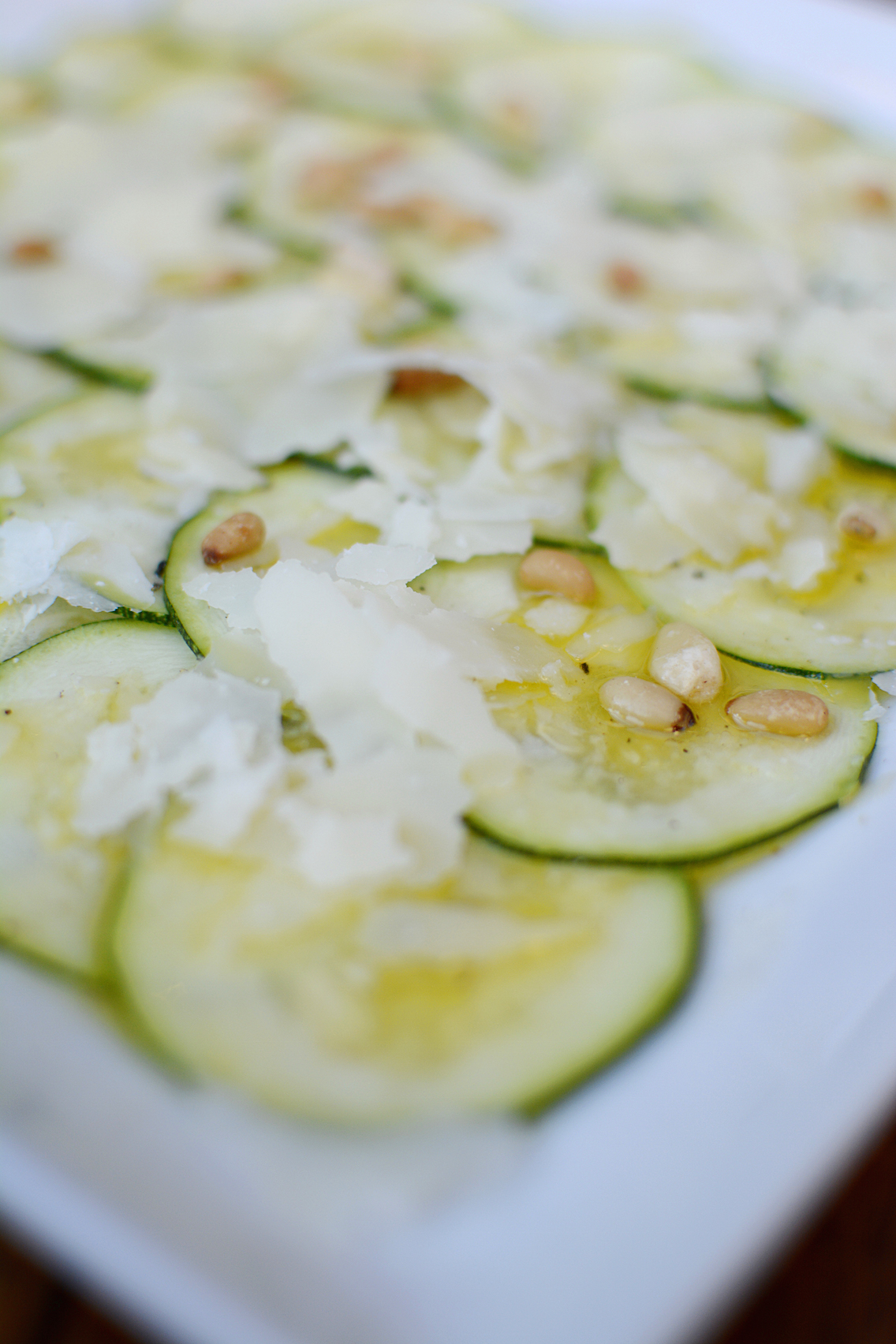 Fig & Olive's Zucchini Carpaccio with lemon, pine nut, parmesan and Arbequina Olive Oil.
Razor-thin zucchini saturated with one of Fig's most flavorful olive oils and topped with toasted pine nuts and umami-laced parmesan?
I could eat myself sick on this dish!
And it's the perfect light starter on a hot summer evening being both sinful in flavor and low in cold-weather carbs.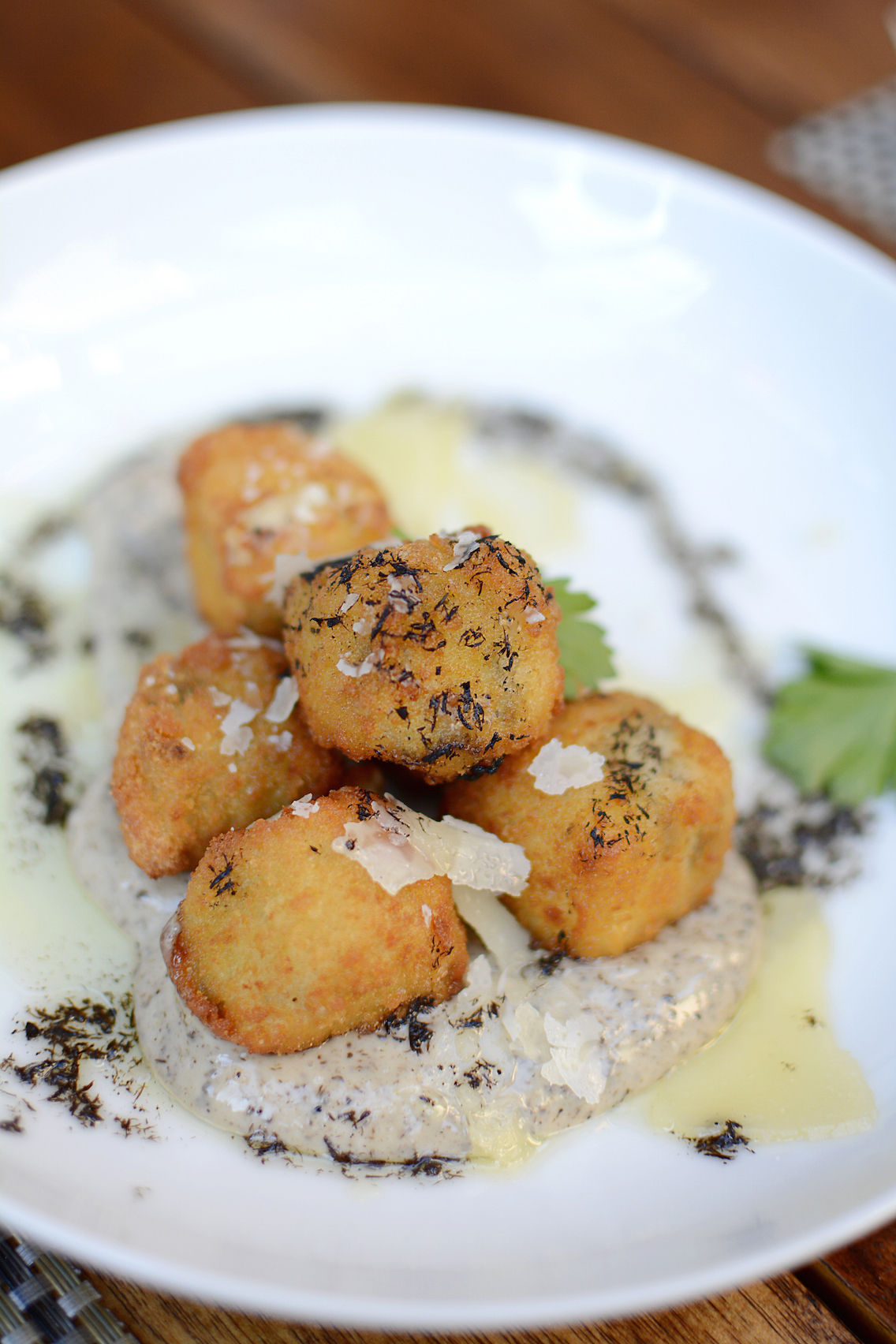 Speaking of cold-weather carbs…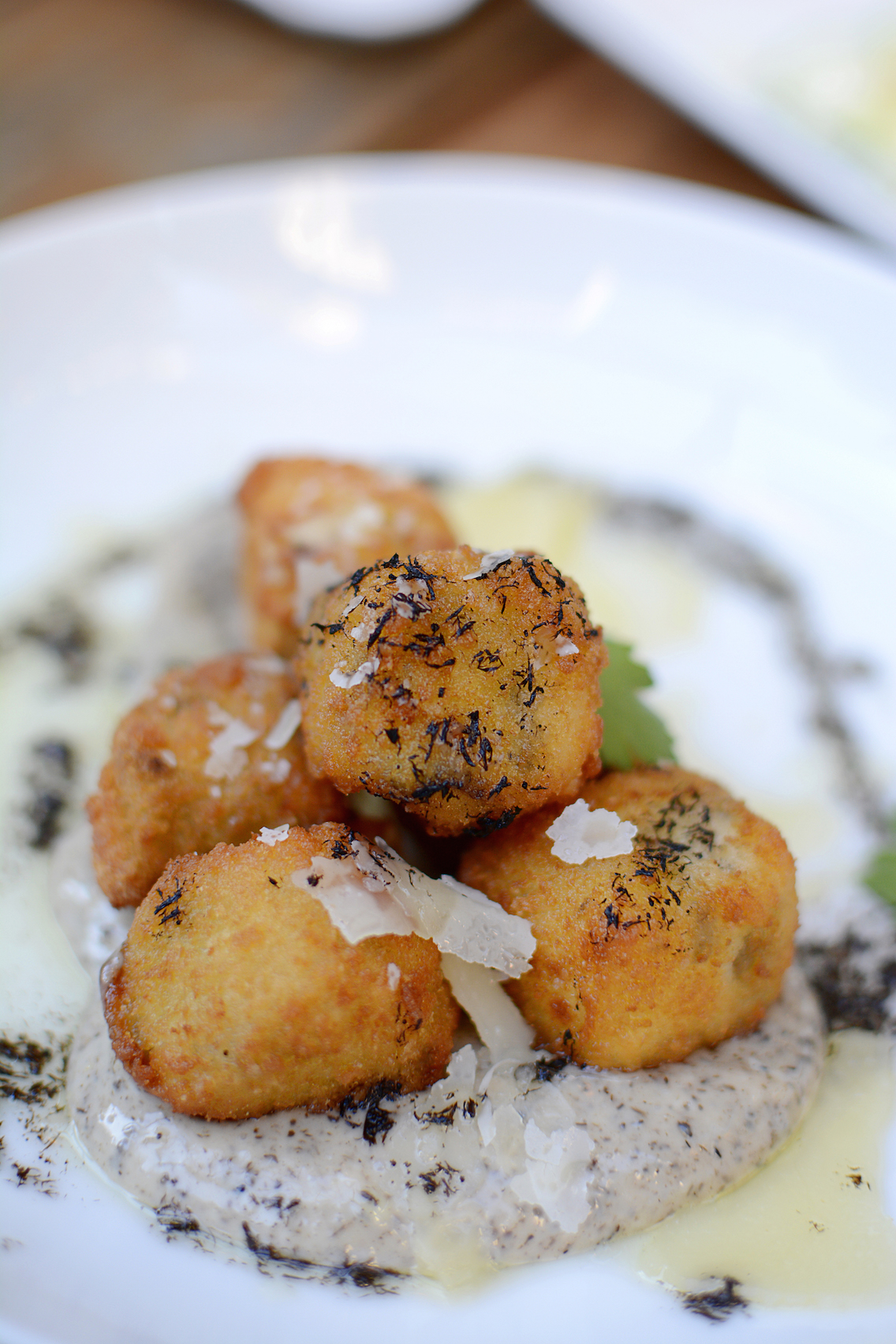 These are Fig's insanely addictive Truffle Mushroom Croquettes! Cremini mushroom and parmesan with béchamel Truffle Olive Oil aioli.
The truffle scent is absolutely intoxicating — you can smell it before your waiter even makes it to your table. And the texture and flavor are even more mind-blowing! Crunchy on the outside, soft and rich on the inside — it's the sort of dish you could easily order multiples of without realizing it.
I know we certainly did…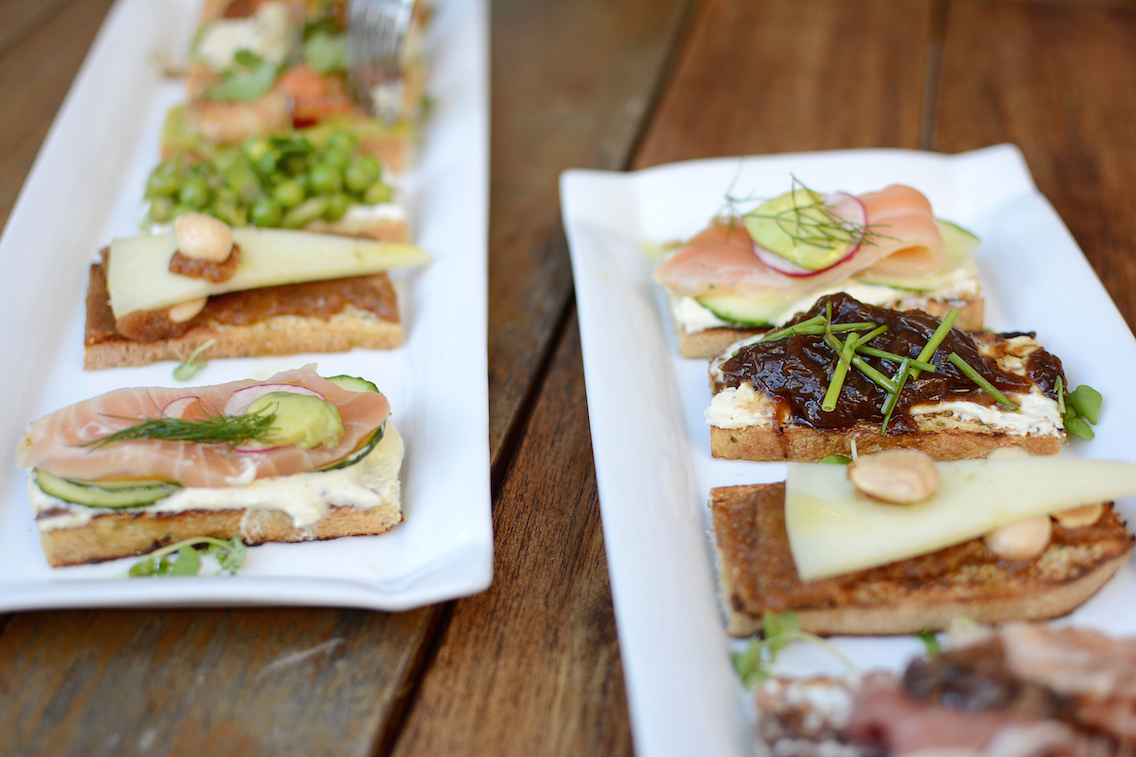 But if you go to Fig & Olive without ordering their legendary crostini… well, let's just say we can't be friends.
Why?
Just look at them!
They are undoubtedly one of the littlest bites of perfection to ever grace my palate!
Some of my favorites include: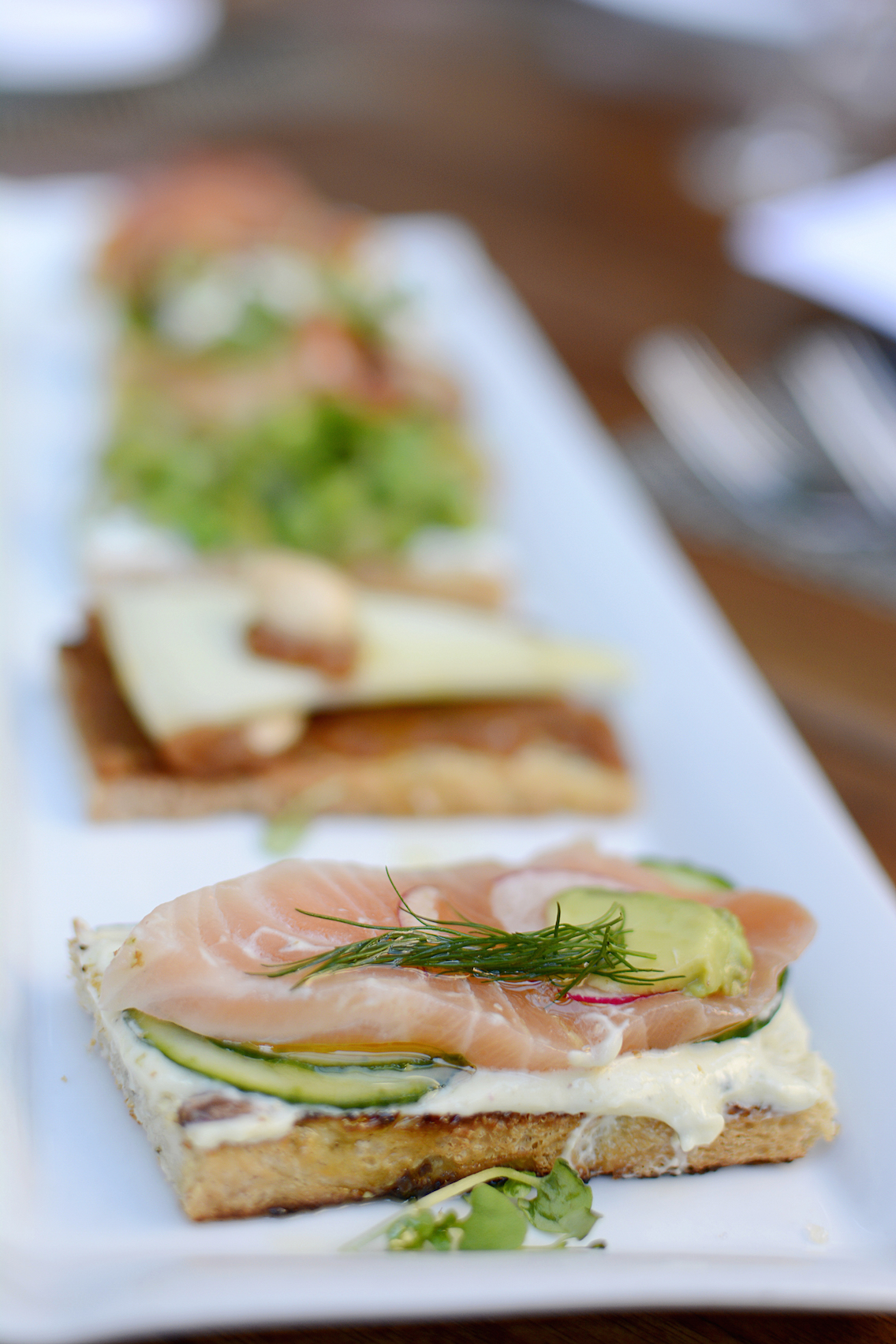 The Cured Salmon, Radish, Cucumber Yogurt, and Dill.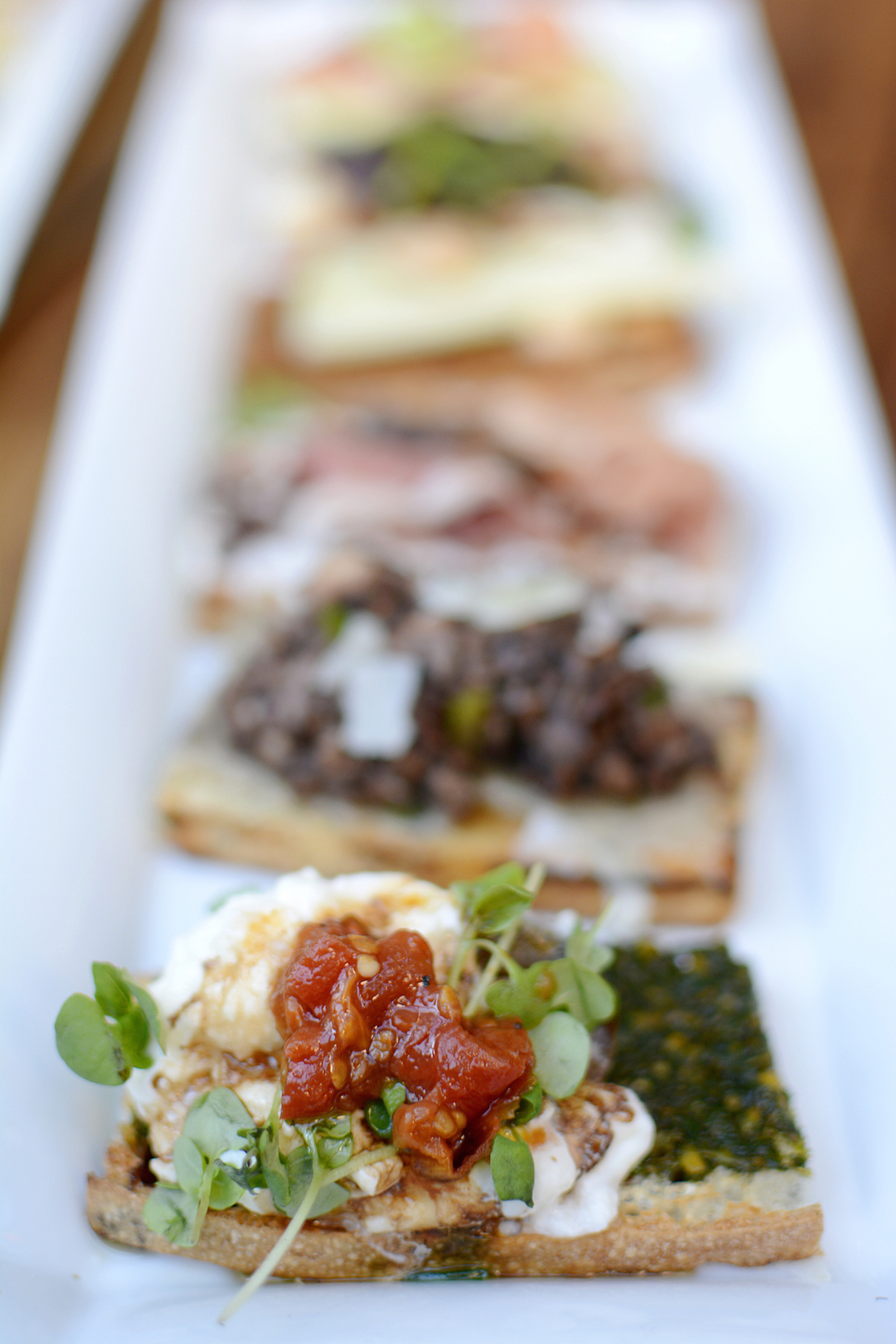 The Burrata, Tomato, Pesto, and Balsamic.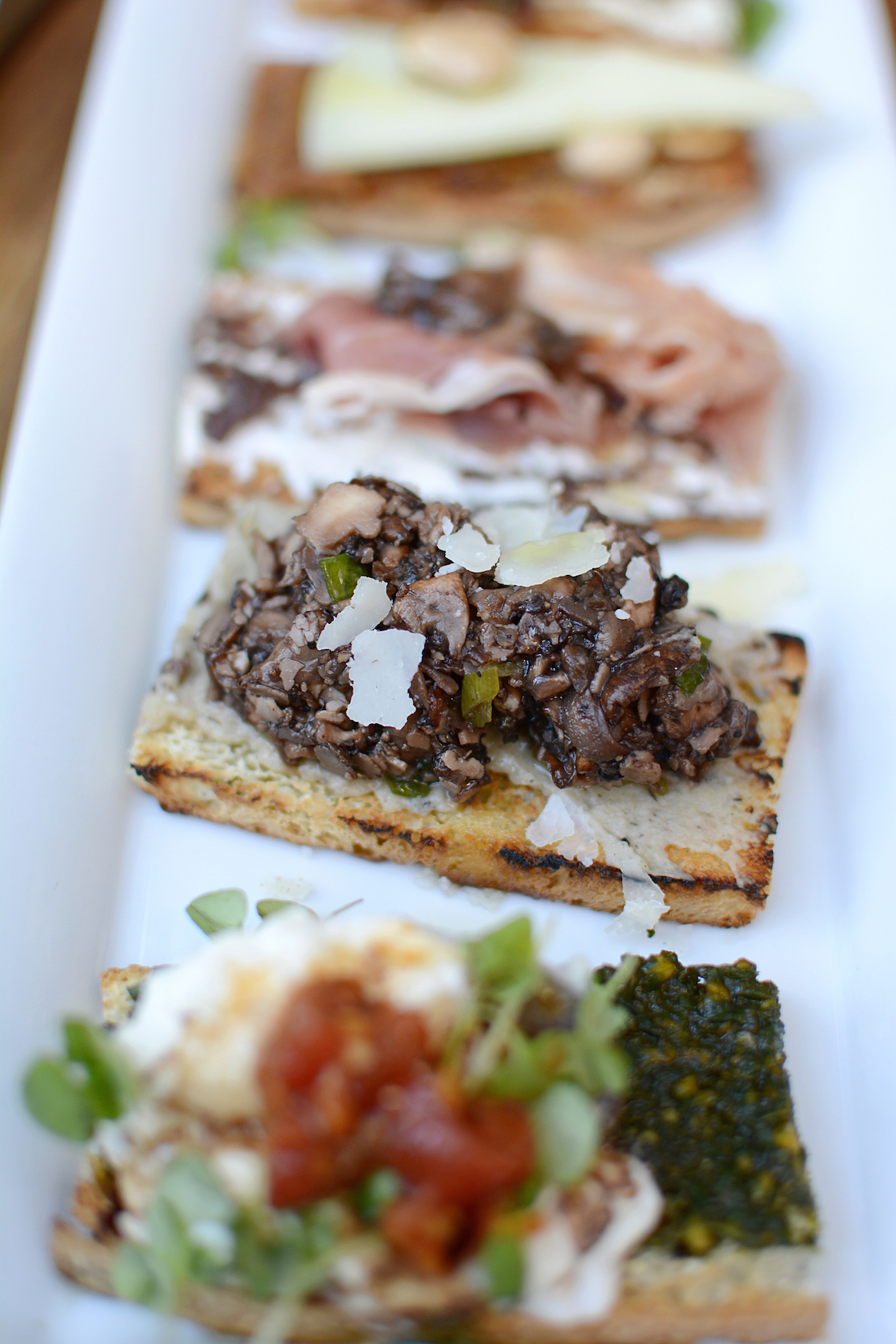 And the #MushroomStewApproved Mushroom, Artichoke, Truffle, Scallion, Parmesan crostini.
Each is an addictively composed bite of impeccably sourced ingredients paired together in a truly exquisite way. I've order almost every one on the menu and have yet to meet one that has disappointed me!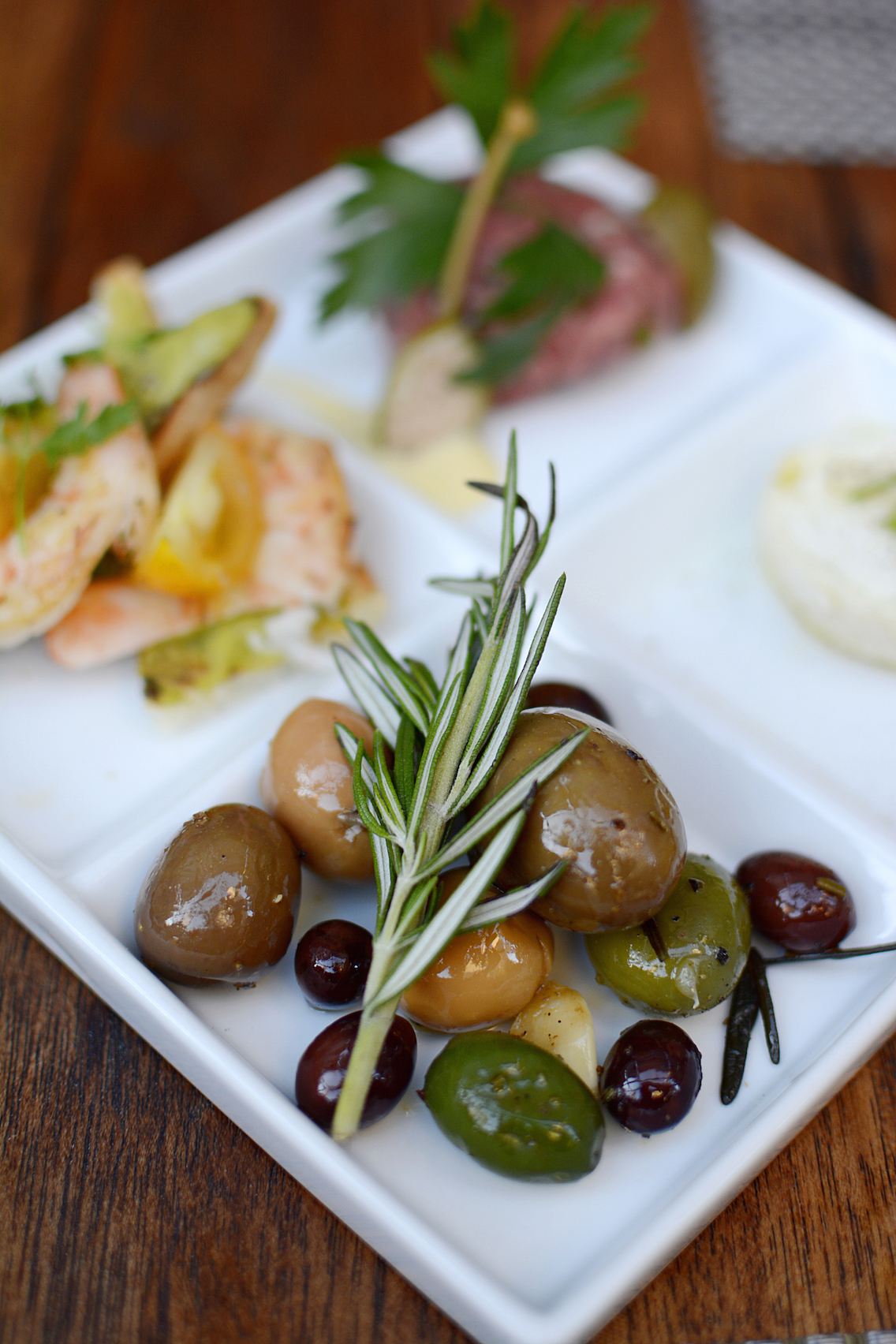 But Fig & Olive's new 'Aperitivo' menu (imagine happy hour but swankier) is far from a disappointment, even after all those crostini…
Every day from 4 to 7 pm you get a free tasting place with the purchase of a signature cocktail or glass of wine!
You can choose from this delicious French Tasting Plate of goat cheese ayala with olive oil crackers, shrimp with avocado and cilantro on tomato crostini, beef tartare, and mixed olives.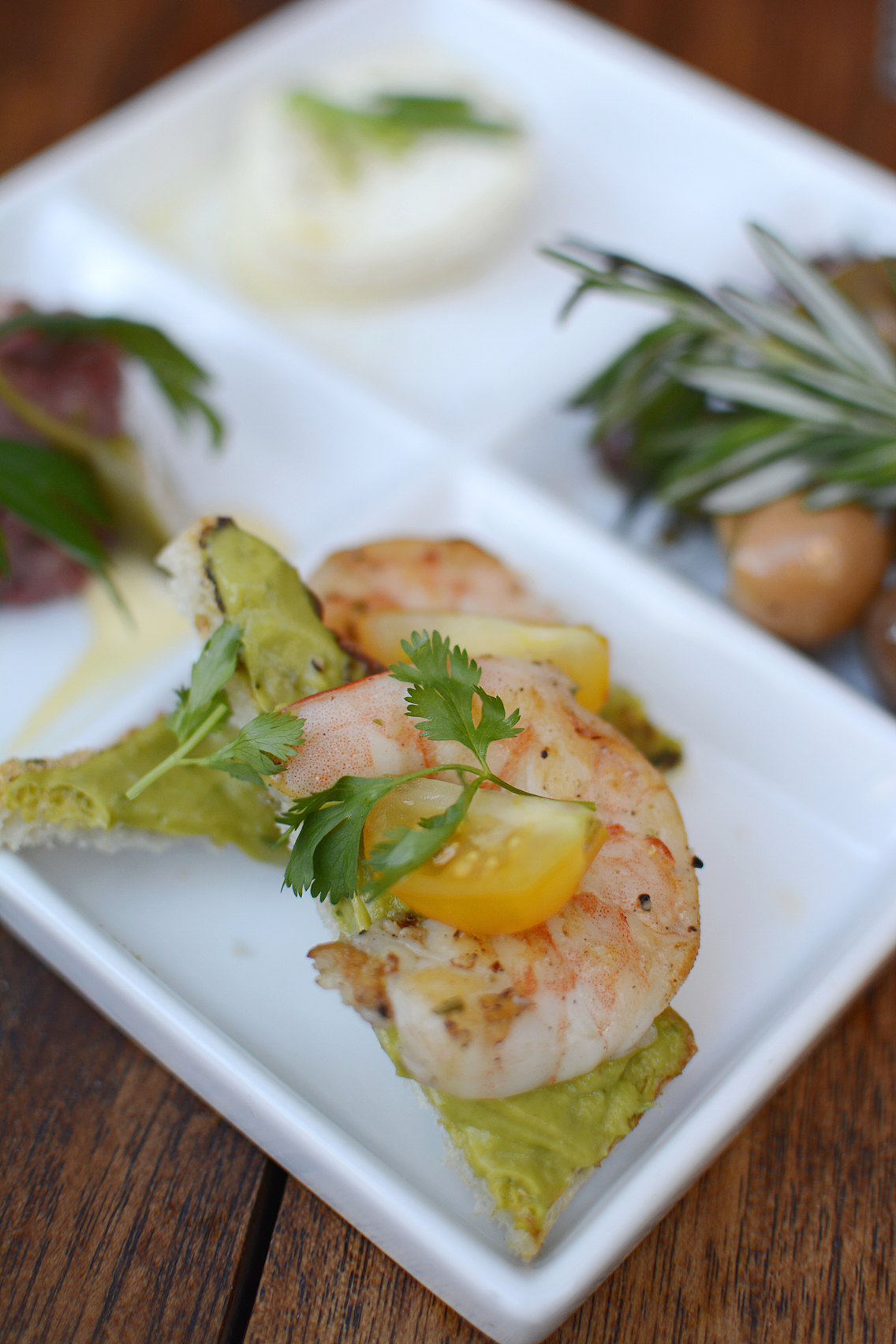 Shrimp Crostini swoon!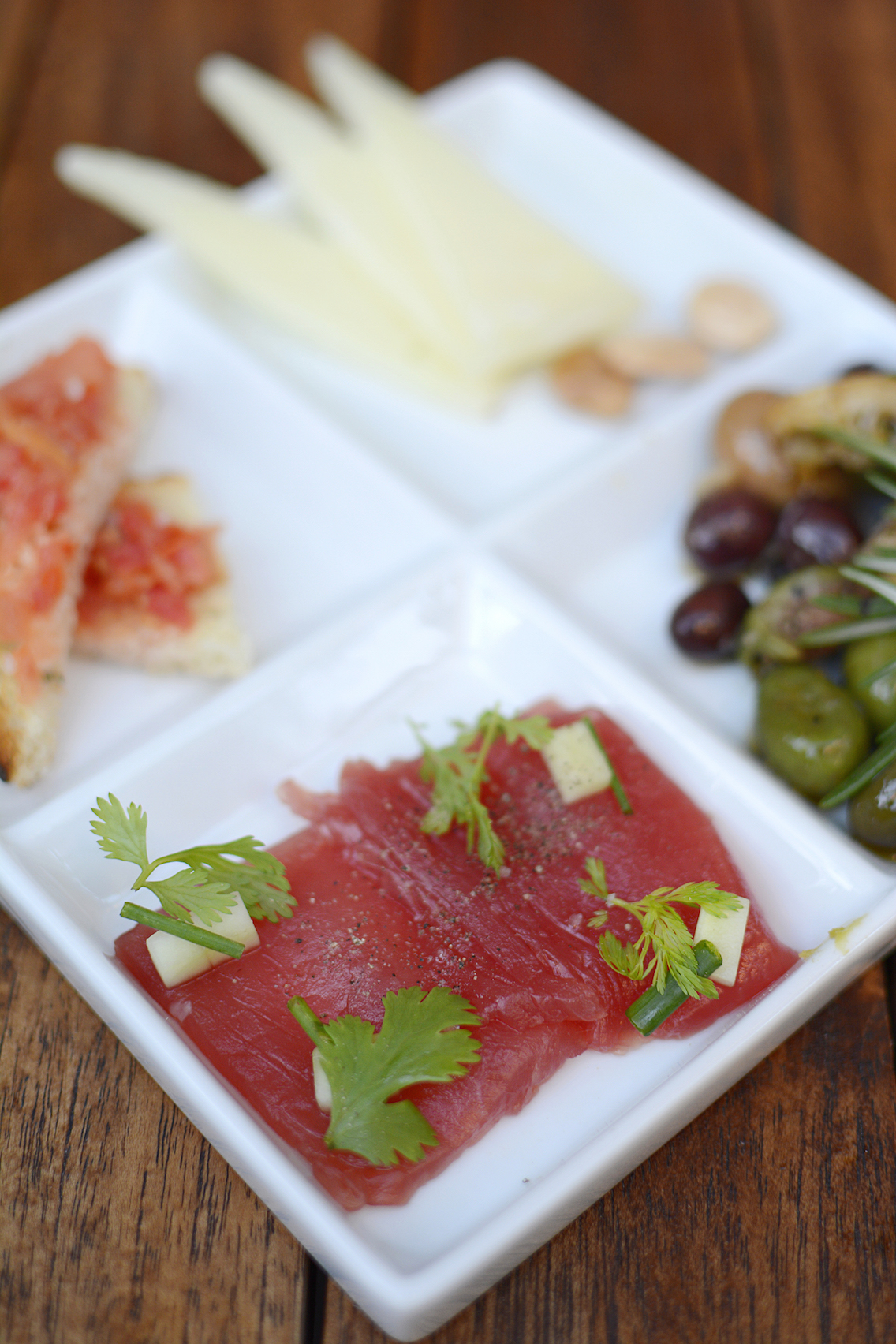 Or this Spanish Tasting Plate of manchego cheese with marcona almond, tuna crudo, Pan con tomate, and (of course) mixed olives.
There's also an Italian Tasting Place of gorgonzola cheese, Tuscan artichoke, the burrata crostini, and mixed olives.
Dangerous and delicious!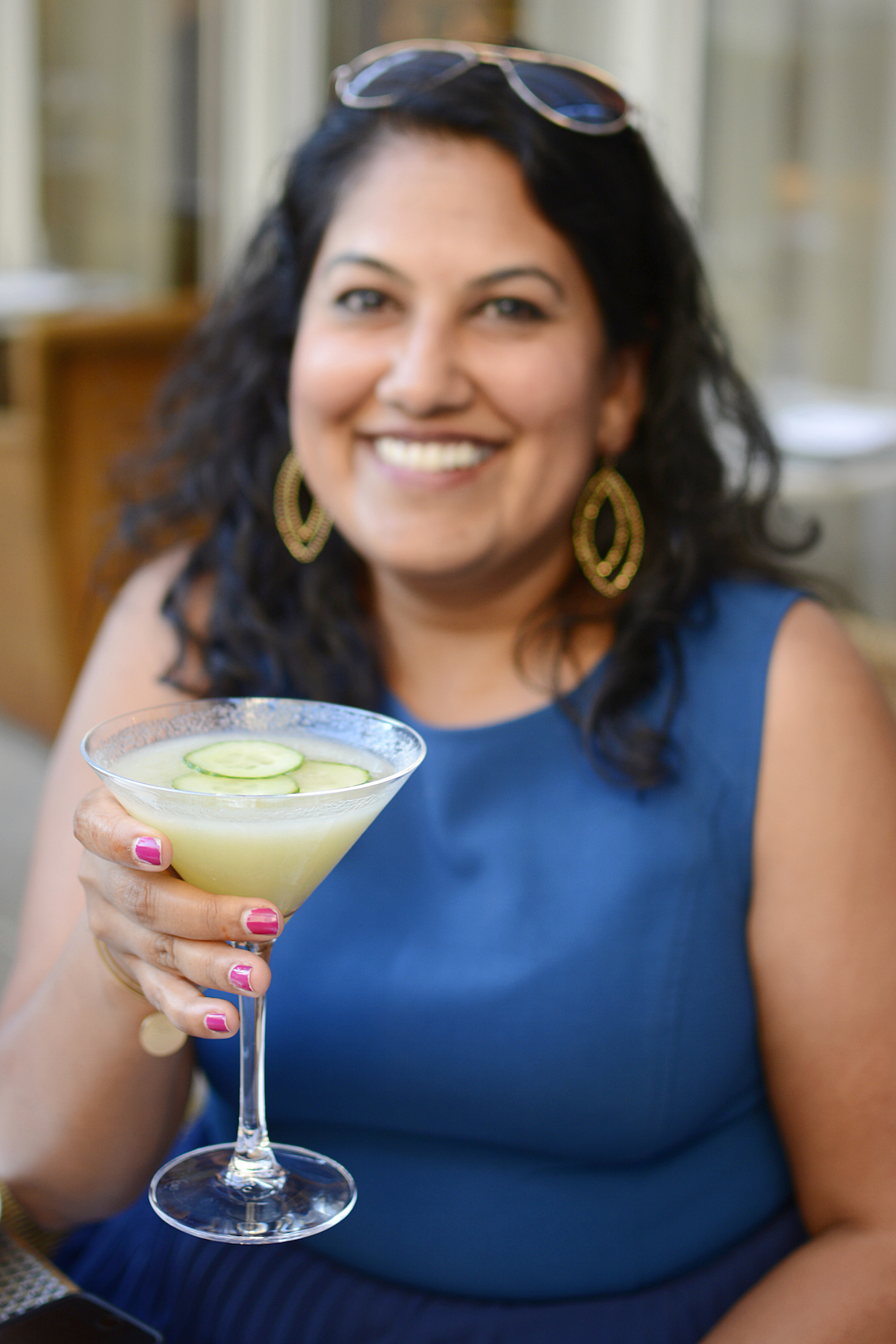 Cheers to that!
With happy hour finally becoming a Second City reality, you know where to find me everyday from 4 to 7 pm…
A girl's got to get her weekly crostini fix somewhere after all!
Disclosure: I received a complimentary meal to facilitate this post. Review and all opinions are my own.