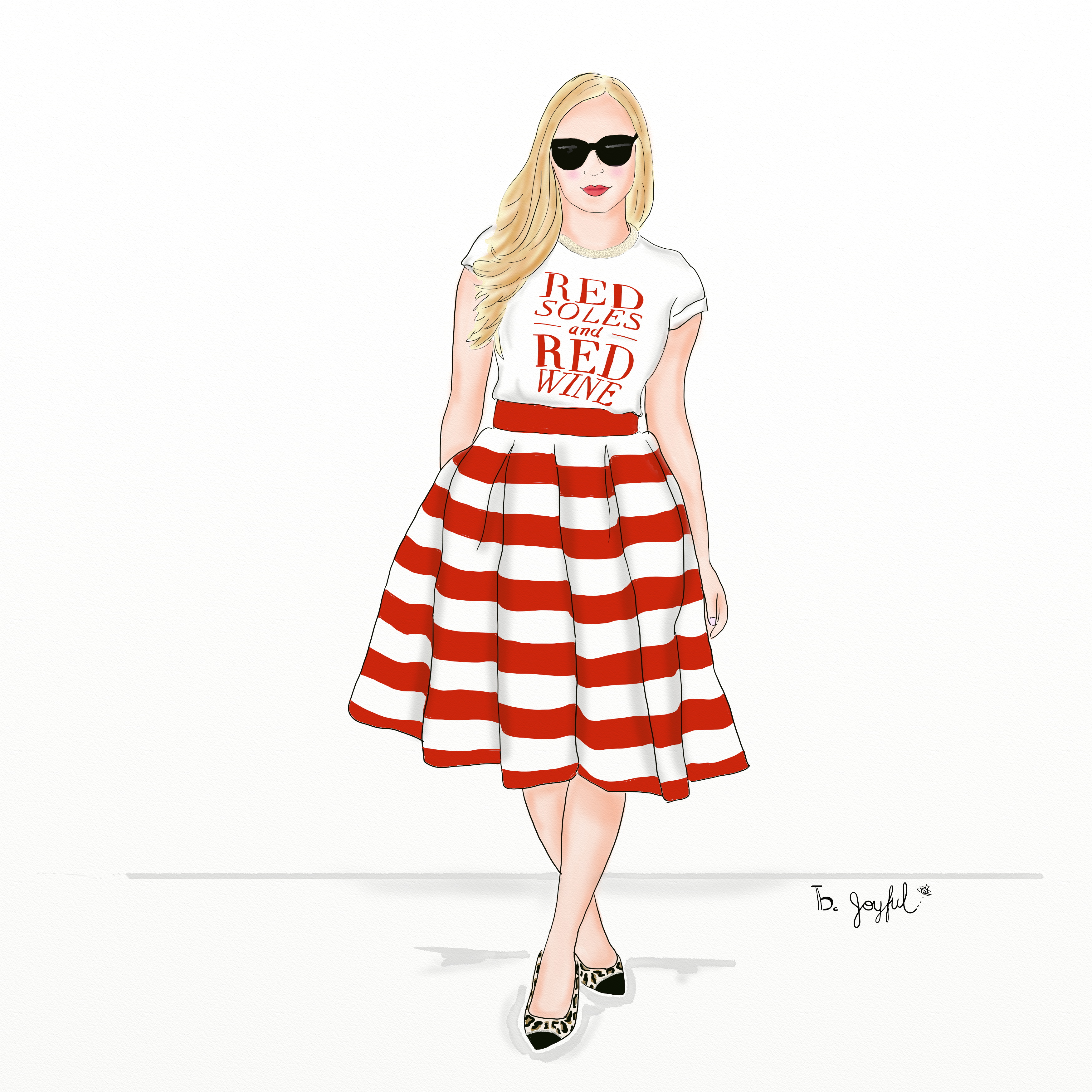 Remember a few weeks ago when I had the opportunity to model the summer preview for T&J Designs? I absolutely loved my outfit (especially this striped midi skirt) and was completely FLOORED when talented illustrator Brittany Joy of B. Joyful Illustrations memorialized my look in this vibrant sketch.
Isn't it stunning?
Be sure to check out her Etsy page for a clever custom illustration of your own!
Thank you so much Brittany for turning my look into a piece of art!