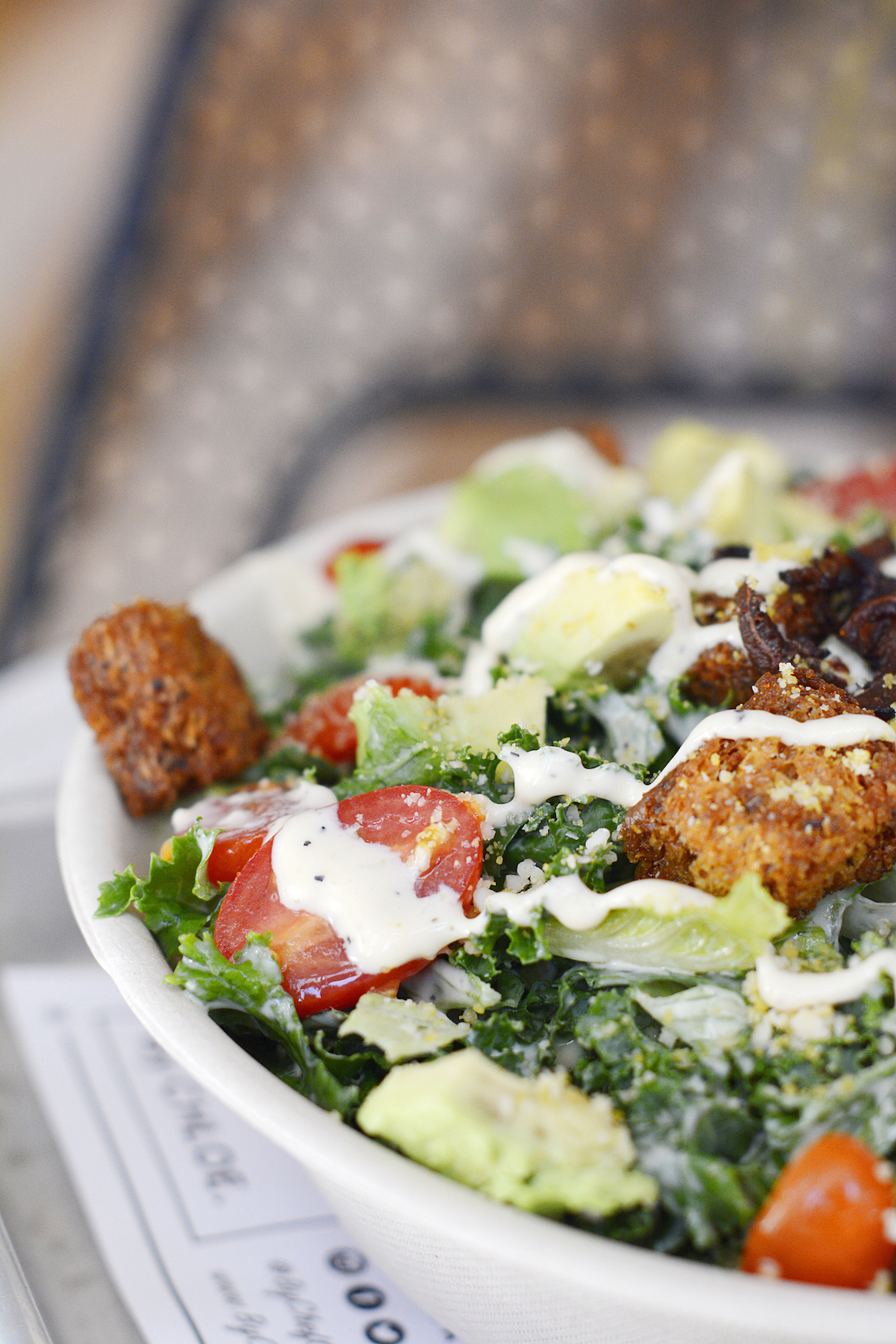 Exactly two weeks ago, I found myself in NYC after an 11 year hiatus.
After spending the morning having my very first cronut at Dominique Ansel and exploring Soho, I had worked up quite an appetite for lunch.
And thanks to this brilliant review from Infatuation, I knew exactly where I wanted to eat.
a genius counter-style restaurant in Greenwich Village that feels like Shake Shack given an Anthropologie-esque makeover. Consistently rated one of the best new restaurants in the city, it may shock you to learn that by Chloe is ENTIRELY vegan.
Yup, you read that right.
100% plant-based.
And despite the fact that many of you may be cringing, it was without a doubt the best meal I ate in NYC. Think I'm possibly nuts? The long line of by Chloe pilgrims waiting outside the restaurant to get their fix at lunch everyday will prove you wrong.
The concept of by Chloe is deceptively simple — a grab 'n go spot for all your favorite lunch meals made vegan.
How about a plant-based Greek salad? Or an Italian meatball?
by Chloe offers all the classics but with a seriously addicting and deliciously vegan spin. The cheese-lover in me was skeptical but I couldn't pass up the opportunity to see what everyone has been raving about so I made my way over to the quaint monochrome shop to begin my investigation…
Located on a charmingly sunny corner, you'll recognize by Chloe instantly thanks to the large line of patrons waiting eagerly outside.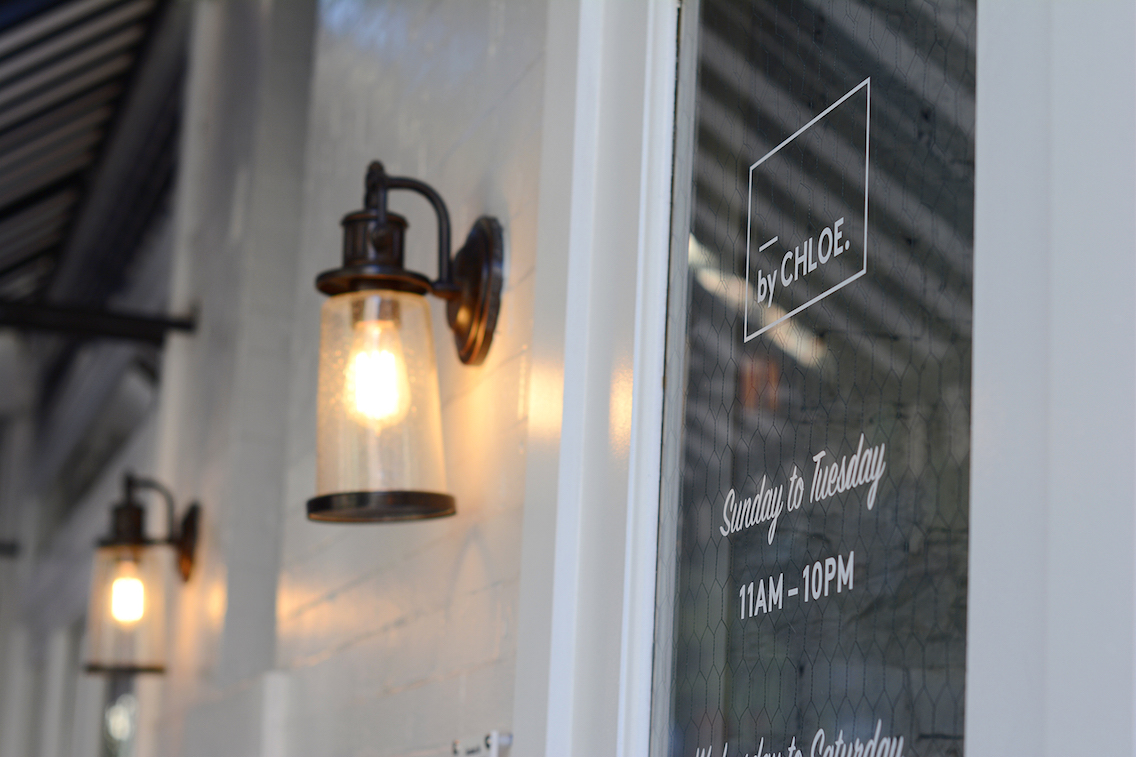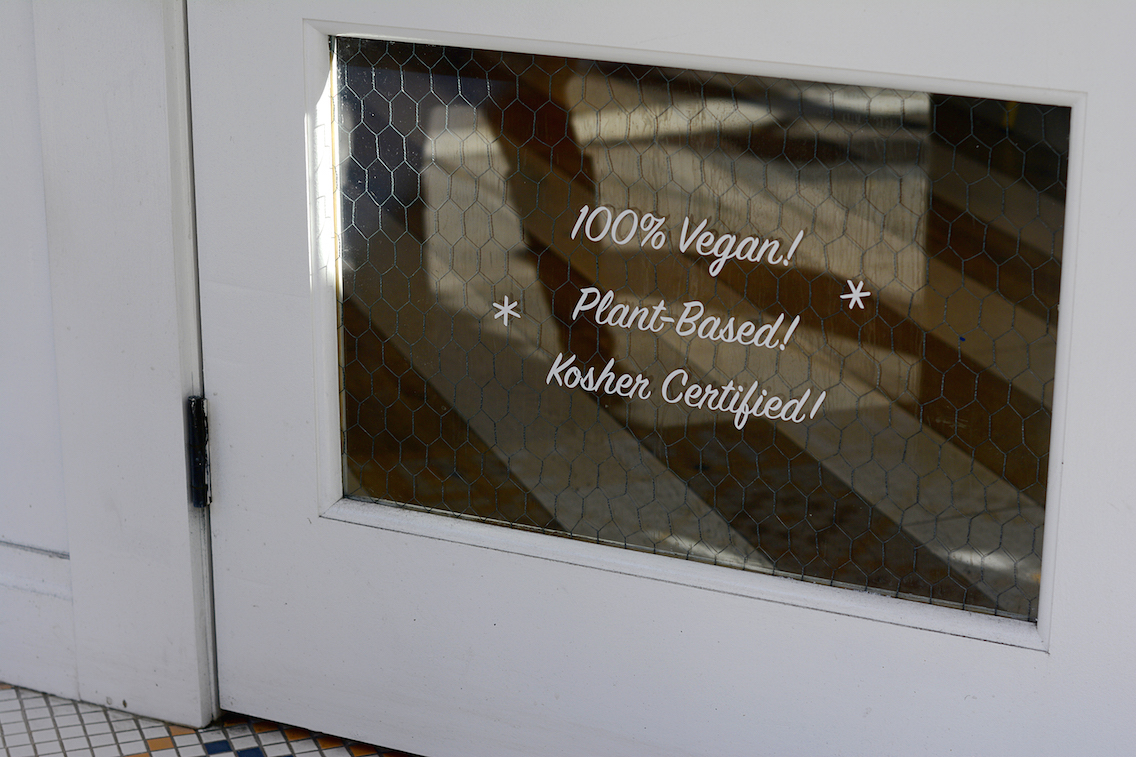 Once you walk through the front door, you're greeted with a chic bohemian-meets-LA airy space (albeit tiny) with a large refrigerator of prepackaged dishes along the wall as you wait to place your order.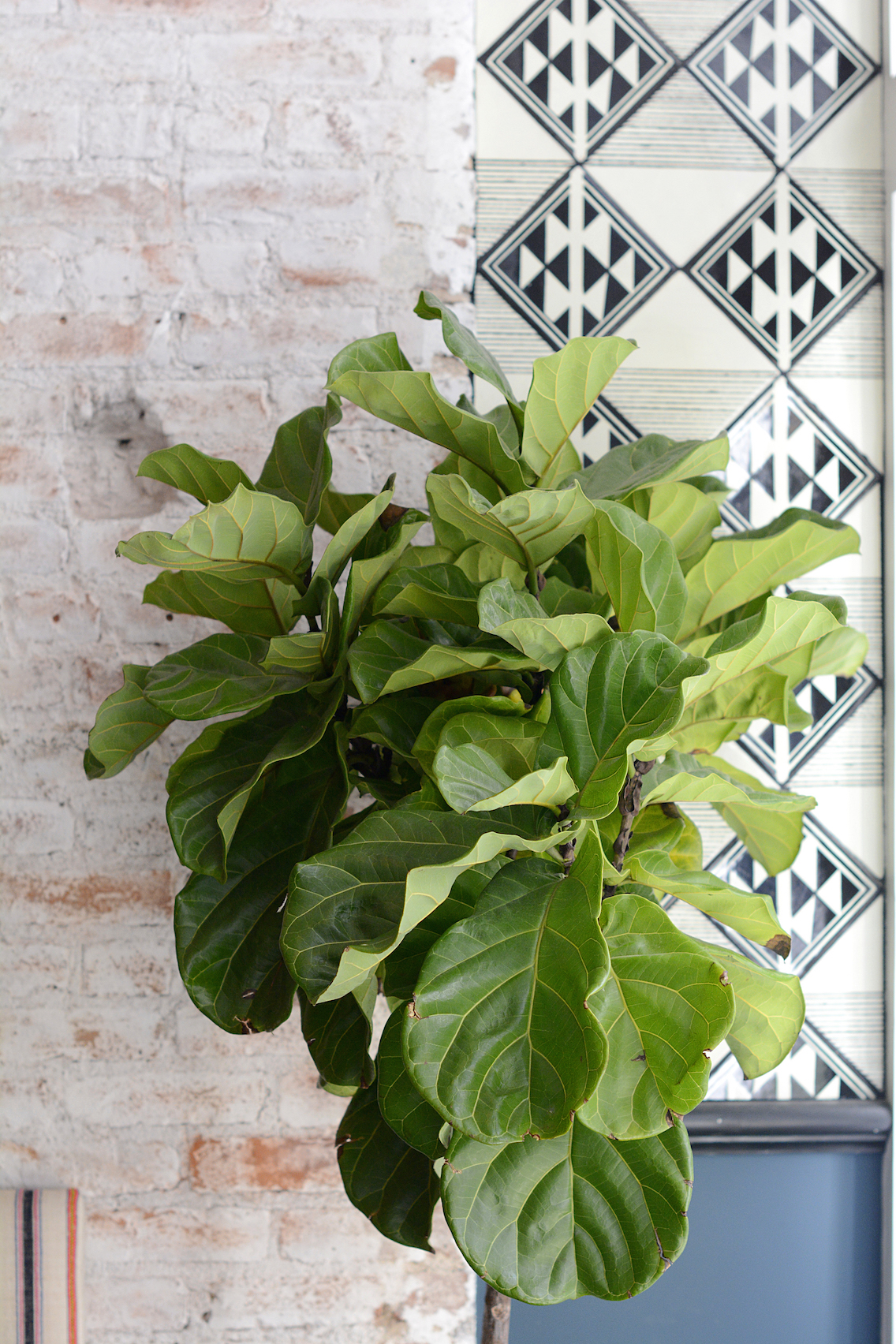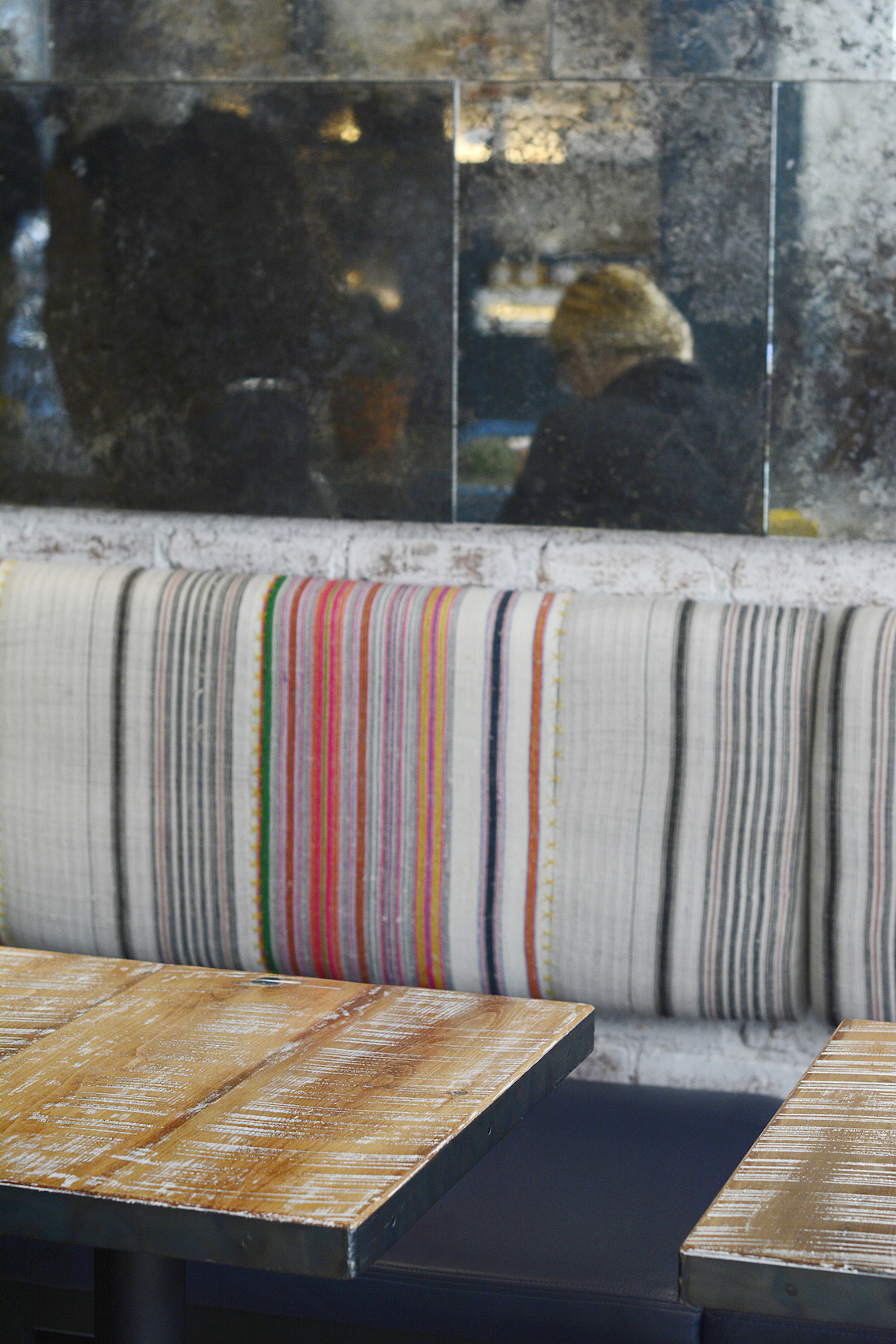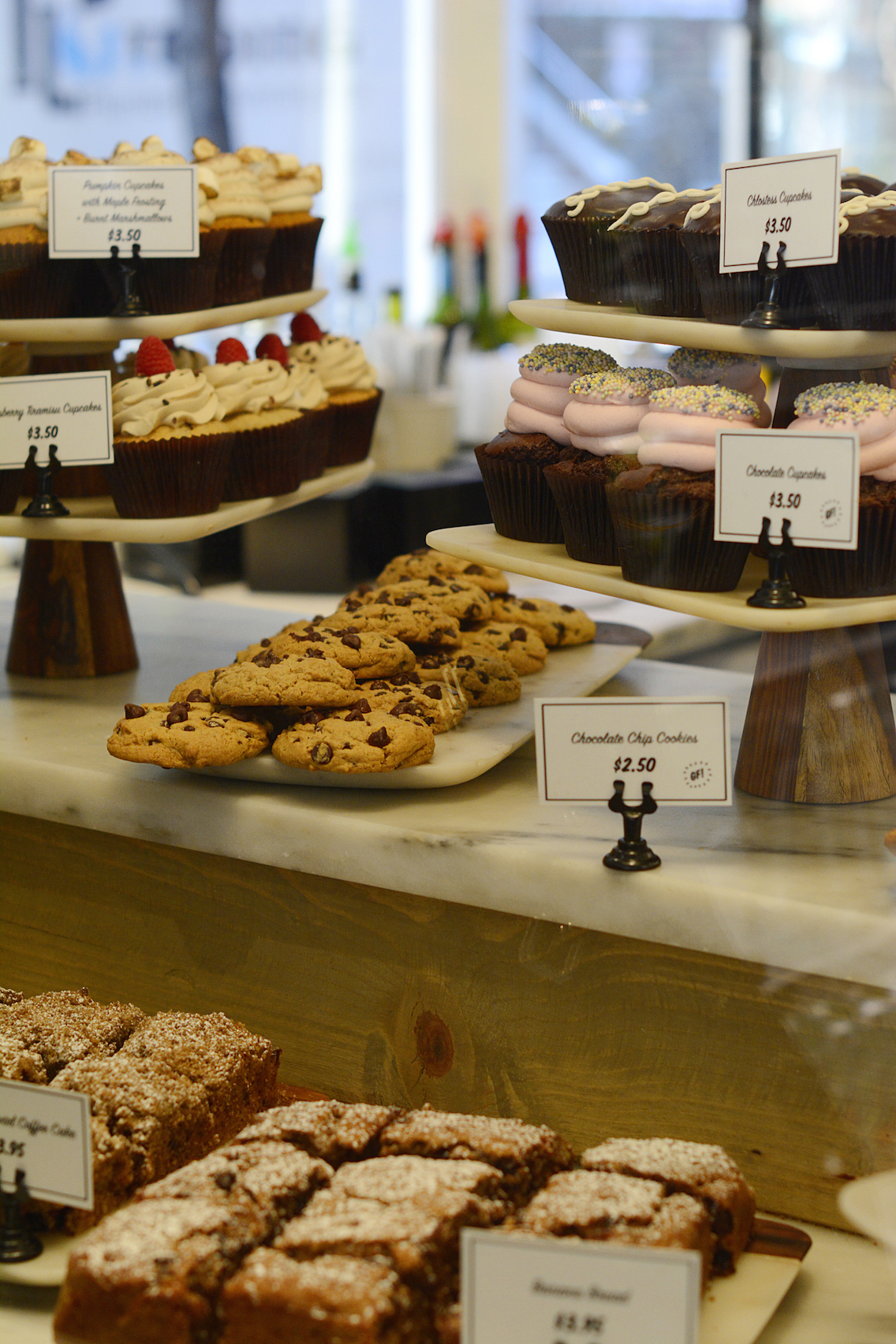 Once you reach the counter, you are greeted by an impressively stocked vegan bakery counter too. Having baked with many vegans before in college, I have an appreciation for just how delicious vegan sweets can be. I also have an appreciation for just how hard they are to bake right.
by Chloe's impressively delicious spread had my mouth-watering before I'd even ordered my lunch — if you had asked me whether or not the selection was vegan, I would have put money down that they weren't. Each cookie, cupcake, and bar was baked to professional perfection.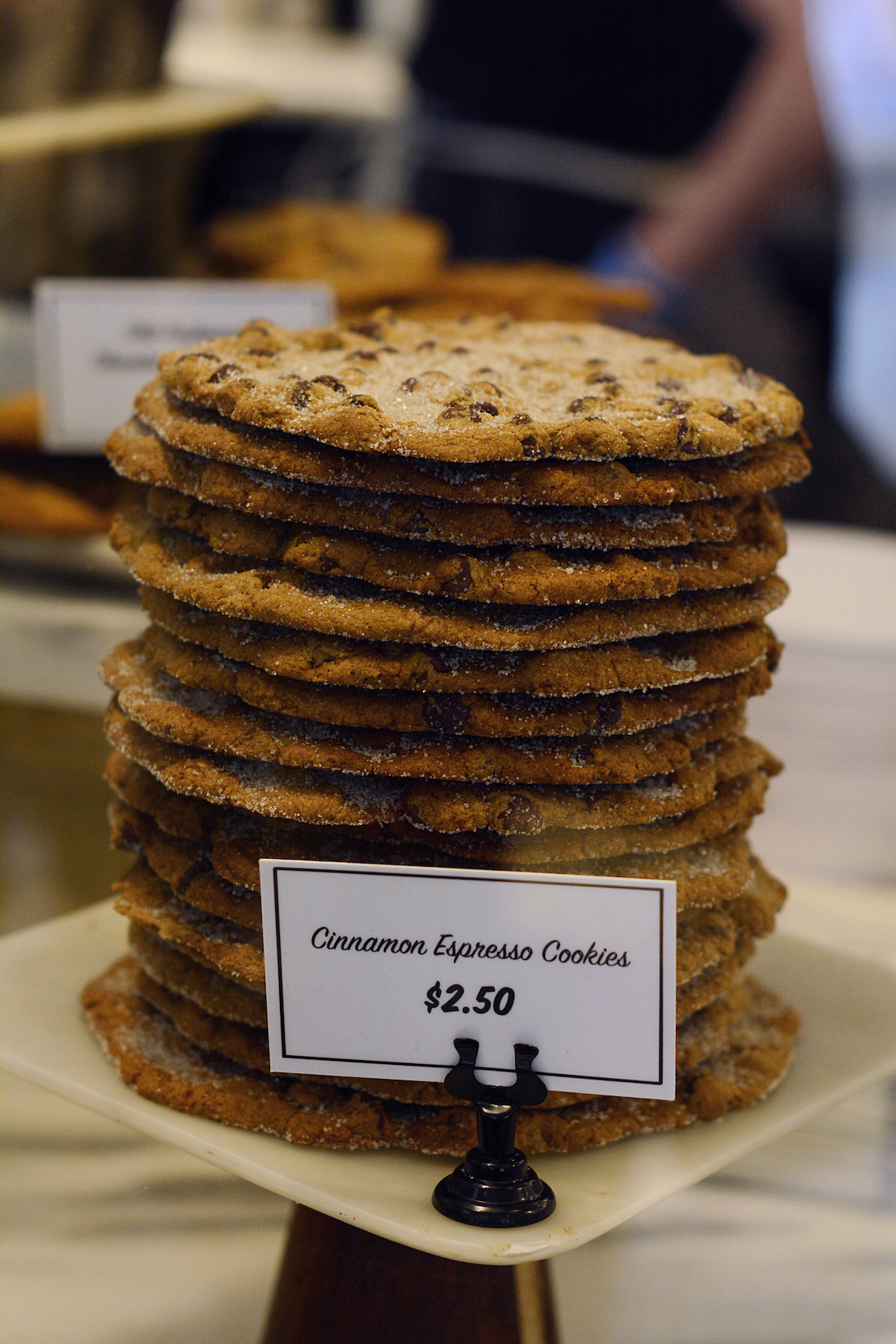 Care for a Cinnamon Espresso Cookie?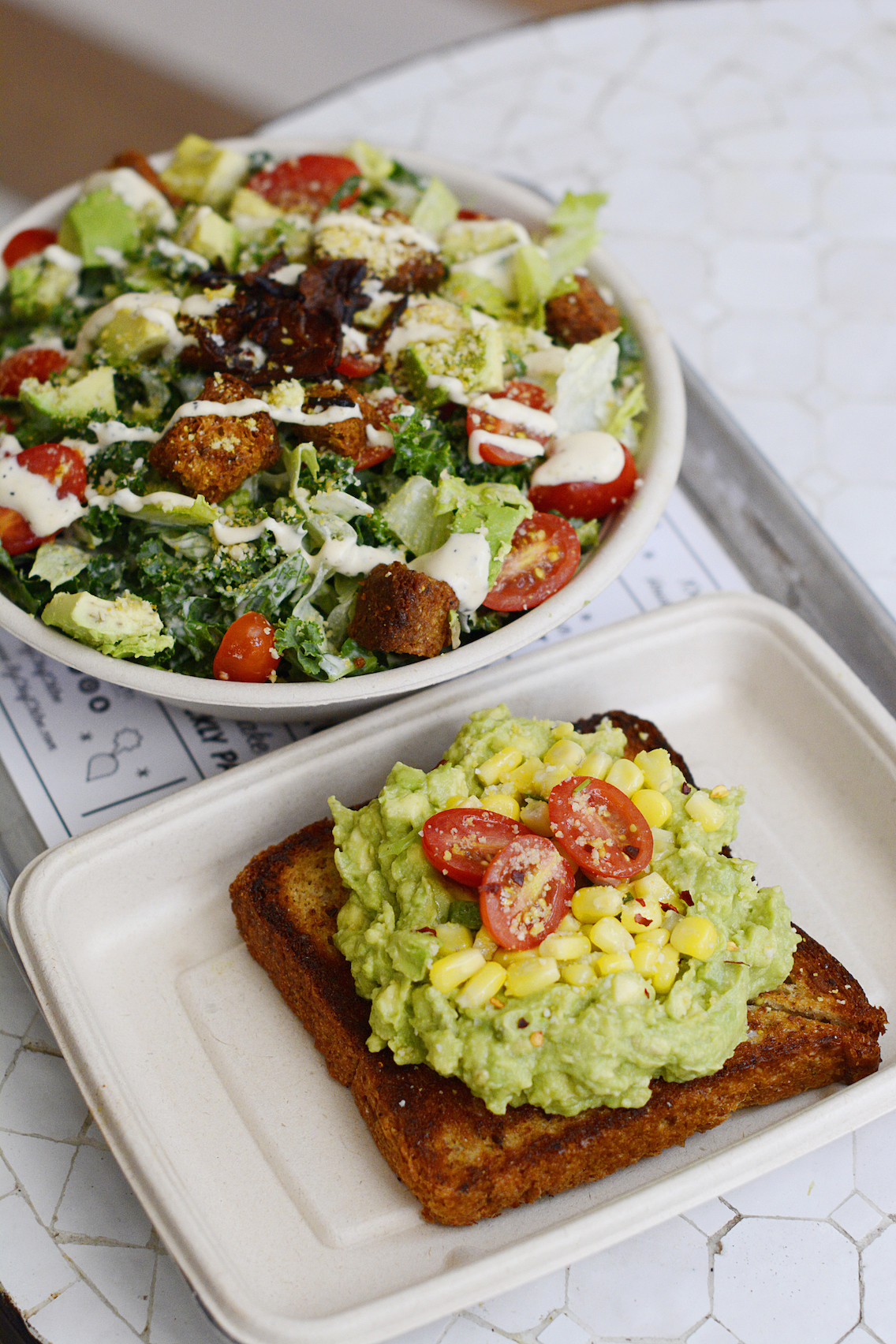 After ordering I grabbed a small table and waited while my food was being prepared.
For my first by Chloe meal (because believe me, I'll be back), I opted to try two dishes, the kale caesar and the avocado toast.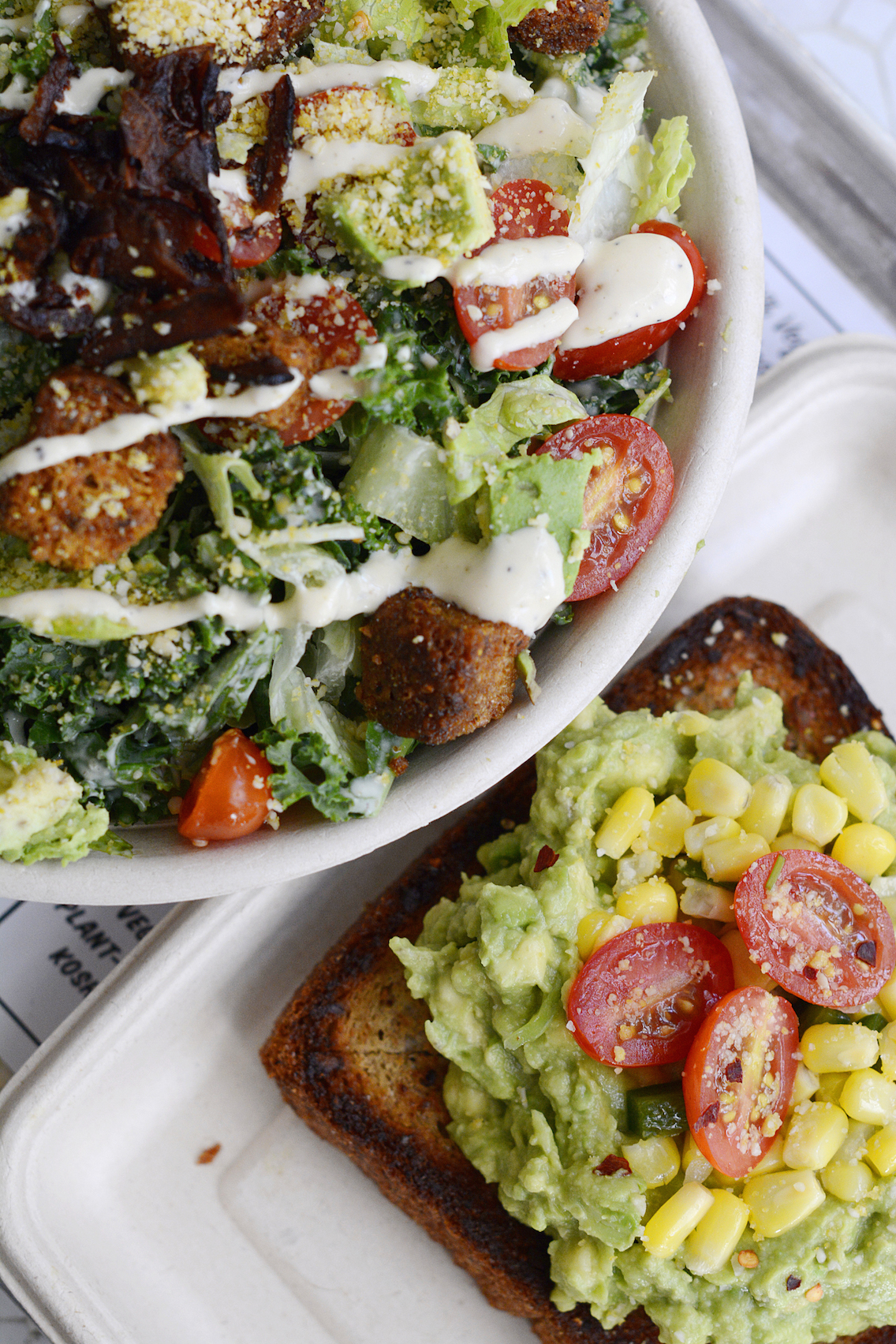 The Kale Caesar is composed of shitake bacon, avocado, almond parm, maple-wheat croutons, and caesar dressing.
Now, caesar salads will forever be my favorite type of salad and I never thought I would actually like a variety that intentionally omits my favorite part from the meal… the parmesan (and its delicious umami).
This salad not only nailed the combination but could actually be considered an improvement on the classic caesar for me. The dressing was creamy and robust with plenty of the salty flavors you expect from a good caesar dressing. The avocado added to the creaminess perfectly while the croutons and shitake bacon added the necessary crunch all good salads need.
It's a deceptively addicting combination that makes you forget the phrase "plant-based" in favor of the phrase "gourmet". And now I'm addicted to avocado in my caesar salads…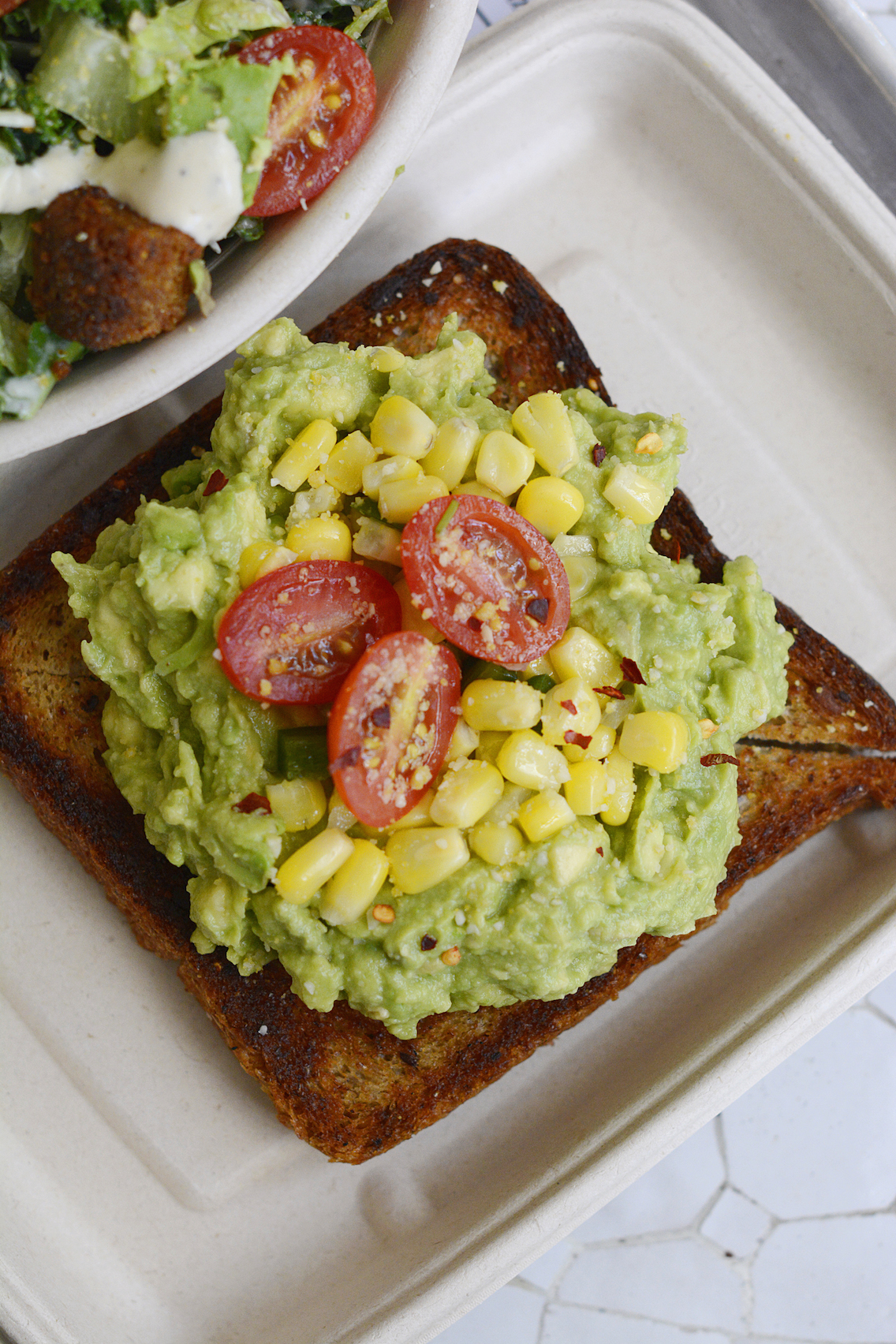 But undoubtedly it's this incredibly sinful (and yet still vegan) smashed avocado toast that has turned me into a true by Chloe convert.
Topped with corn, tomatoes, and almond parm on thick 7-grain toast, this avocado toast is the sort of dish foodies like me dream about. Insanely fresh in flavor, with a whopping pile of avocado to spread and smash onto crusty toast? There's just so much to love about this simple dish! I'm just itching to try my hand at recreating it at home too — it'll at least tide me over until my next NYC trip (which will inevitably include a trip here for… you guessed it, avo toast).
When Hubby surprised me with a trip to NYC, I expected to be WOWED by the food (NYC is foodie paradise, after all) but I definitely did not expect to be WOWED by the vegan food MORE than the more traditional options.
Well played, by Chloe. Well played.