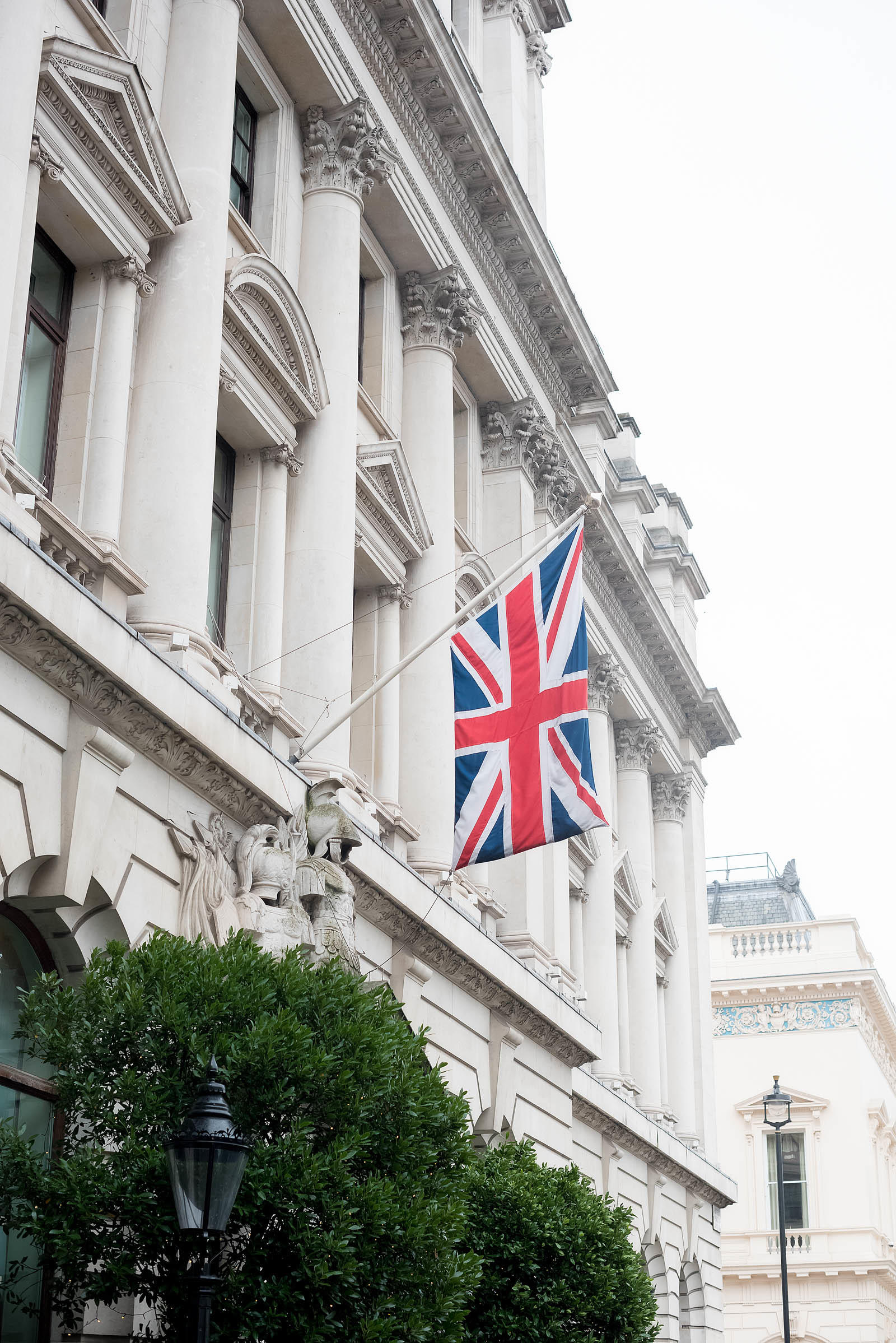 I've told you a lot about my family's trip to London over the last few months. Everything from our delicious al fresco pizzas by the Serpentine, to the 'Press for Champagne' button at every table at Bob Bob Ricard, to the perfectly pink tea room at Sketch. But, until now, I've shared nothing about the amazing hotel we stayed at while we were there.
London's iconic Sofitel St. James.
My Mother chose the hotel and when she told me where we'd be staying I just about leapt out of my seat.
Long-time blog readers know just how much I adore the Sofitel here in Chicago. Their Bastille Day dinner last July was easily one of the most magical, delicious evenings of my life! And their Café des Architectes has long been one of my favorite Chicago restaurants. Everything about the Sofitel brand oozes luxurious, french charm!
So by the time our flight touched down in Heathrow I was itching to discover our new, temporary home across the pond.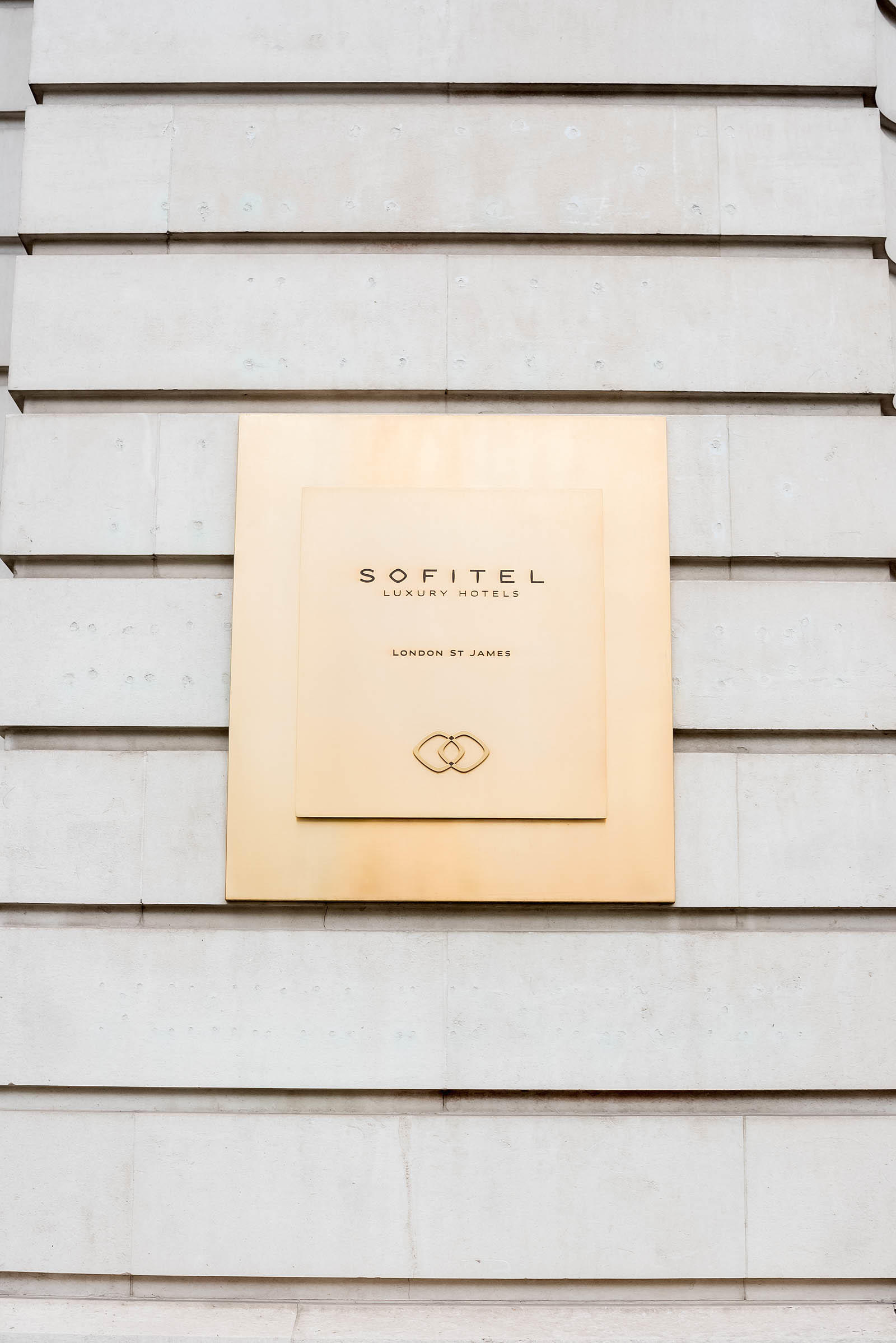 Located just off Piccadilly Circus in one of the best locations London has to offer (walking distance from Big Ben, the National Portrait Gallery, etc.), you'll find the Sofitel.
The convenient location could not have been more perfect for our trip — we walked to at least half of the attractions and restaurants we wanted to visit (saving us some miserable experiences in the boiling hot tube stations during a very unexpected heat wave).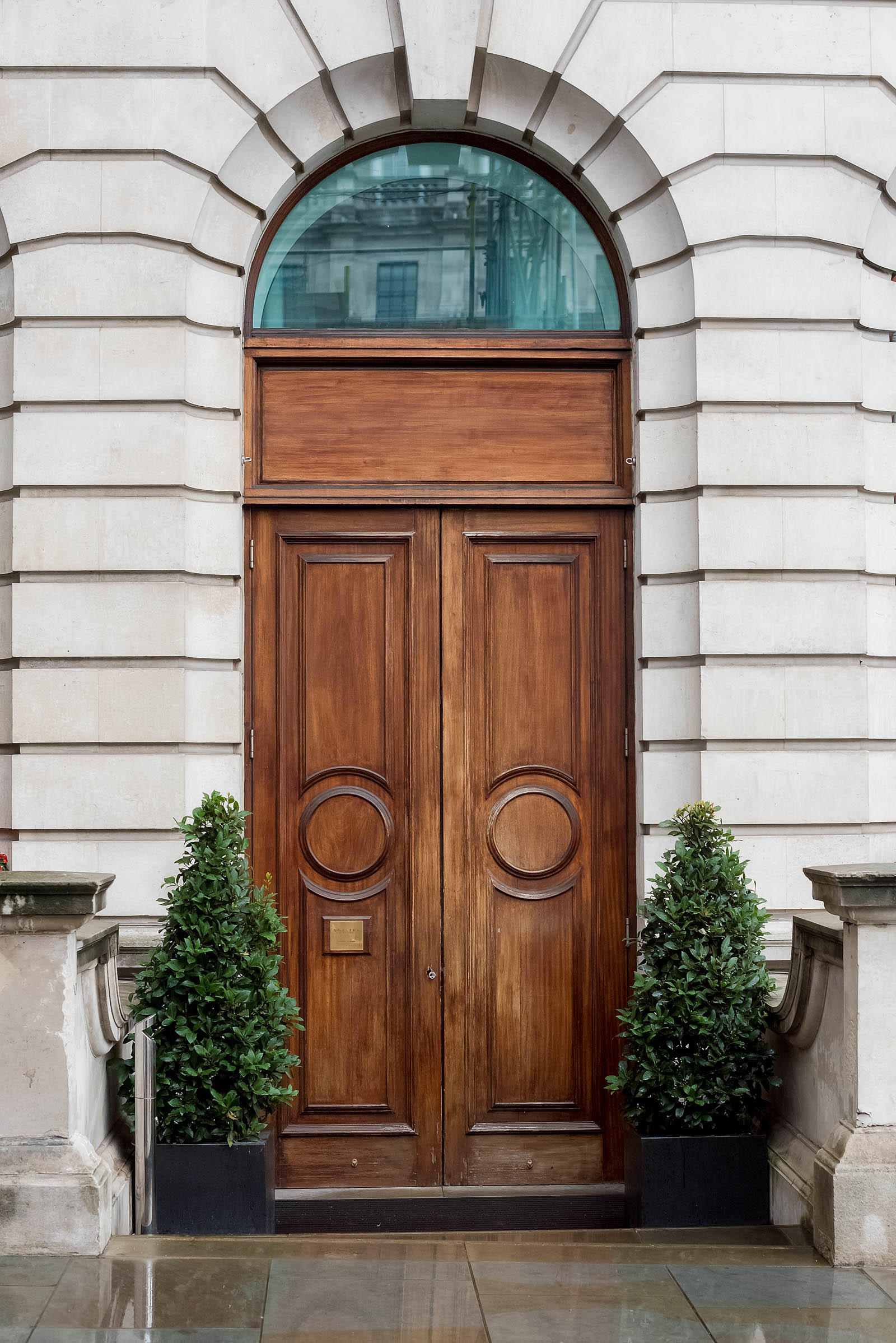 Architecturally the hotel itself is magnificent with large stone facades and beautiful wooden doors.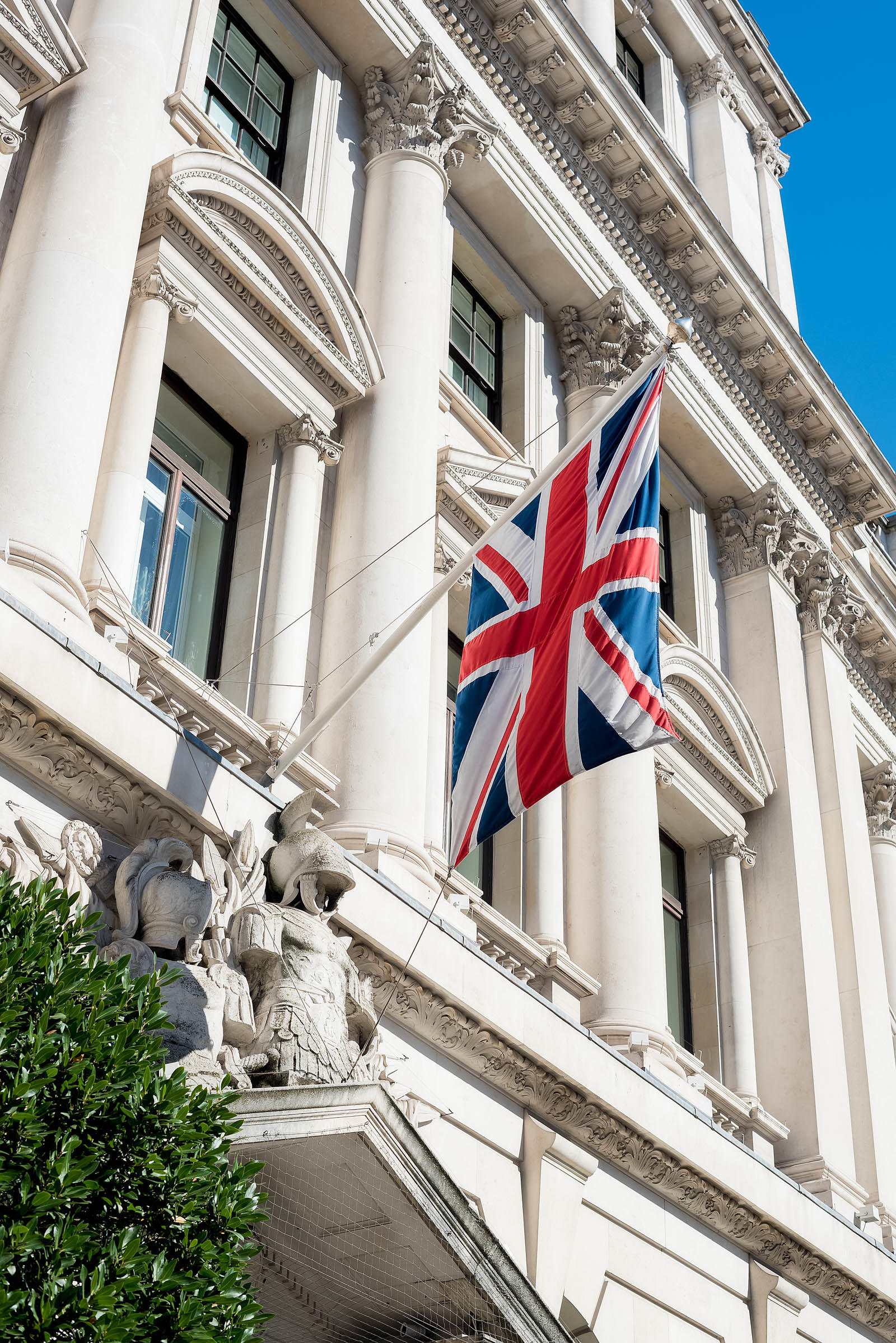 And — of course — an iconic Union Jack flag over the entrance.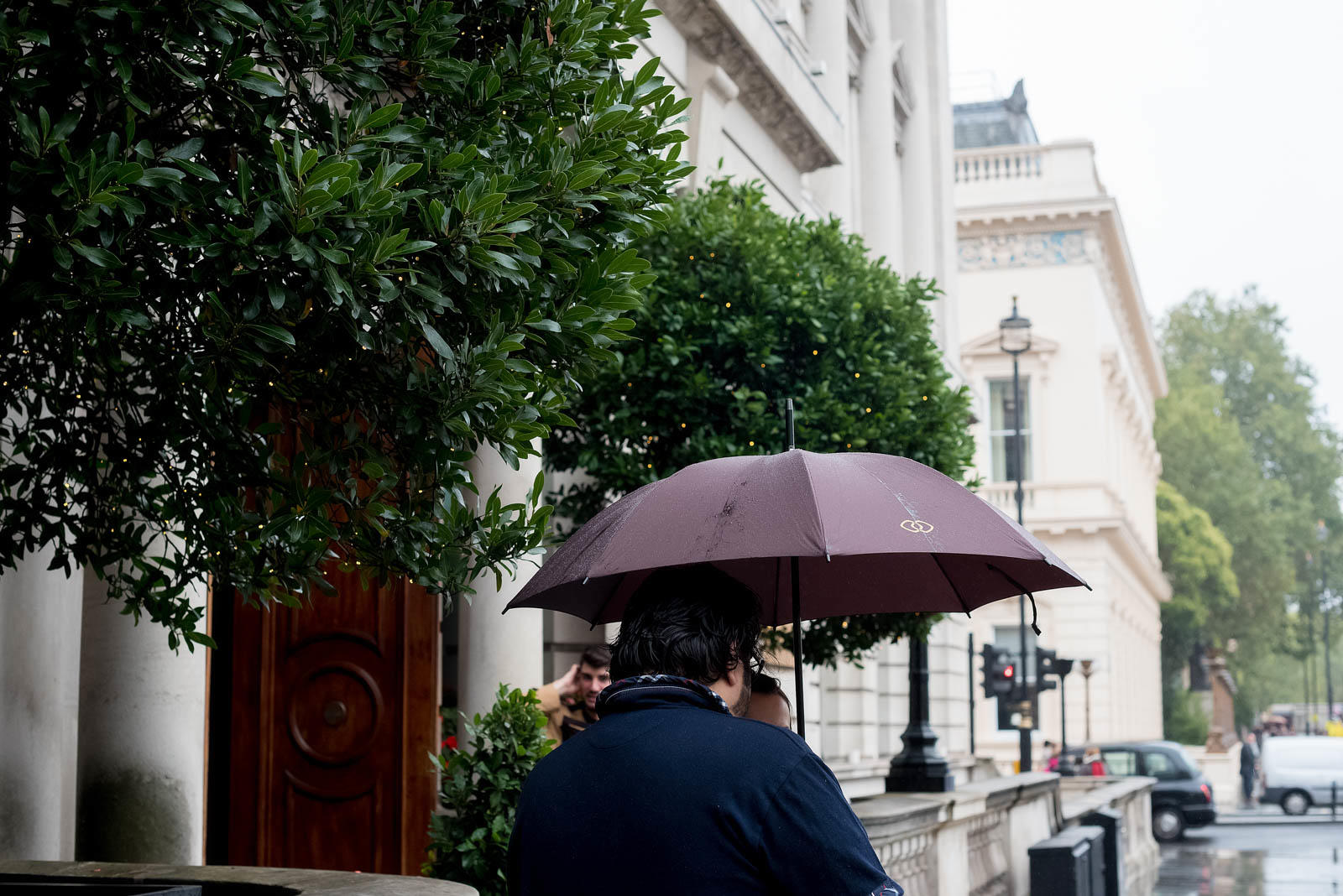 Everything about Sofitel IS hospitality — the kind doormen would even provide guests with lovely large umbrellas when it rained! Even on days when rain wasn't expected, we usually got at least one shower so we were all so grateful for this unexpected perk.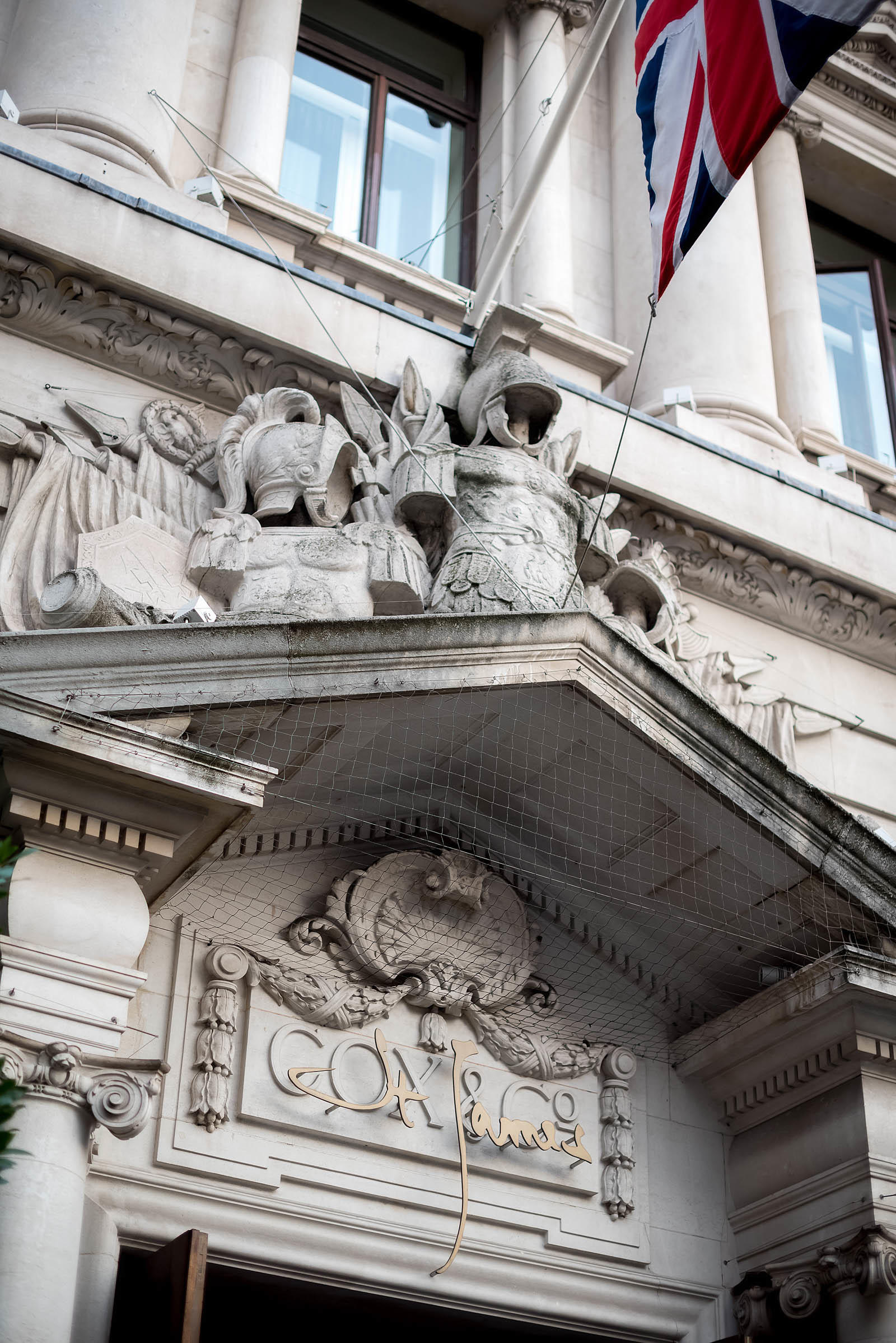 But walk inside the hotel to discover its true charm.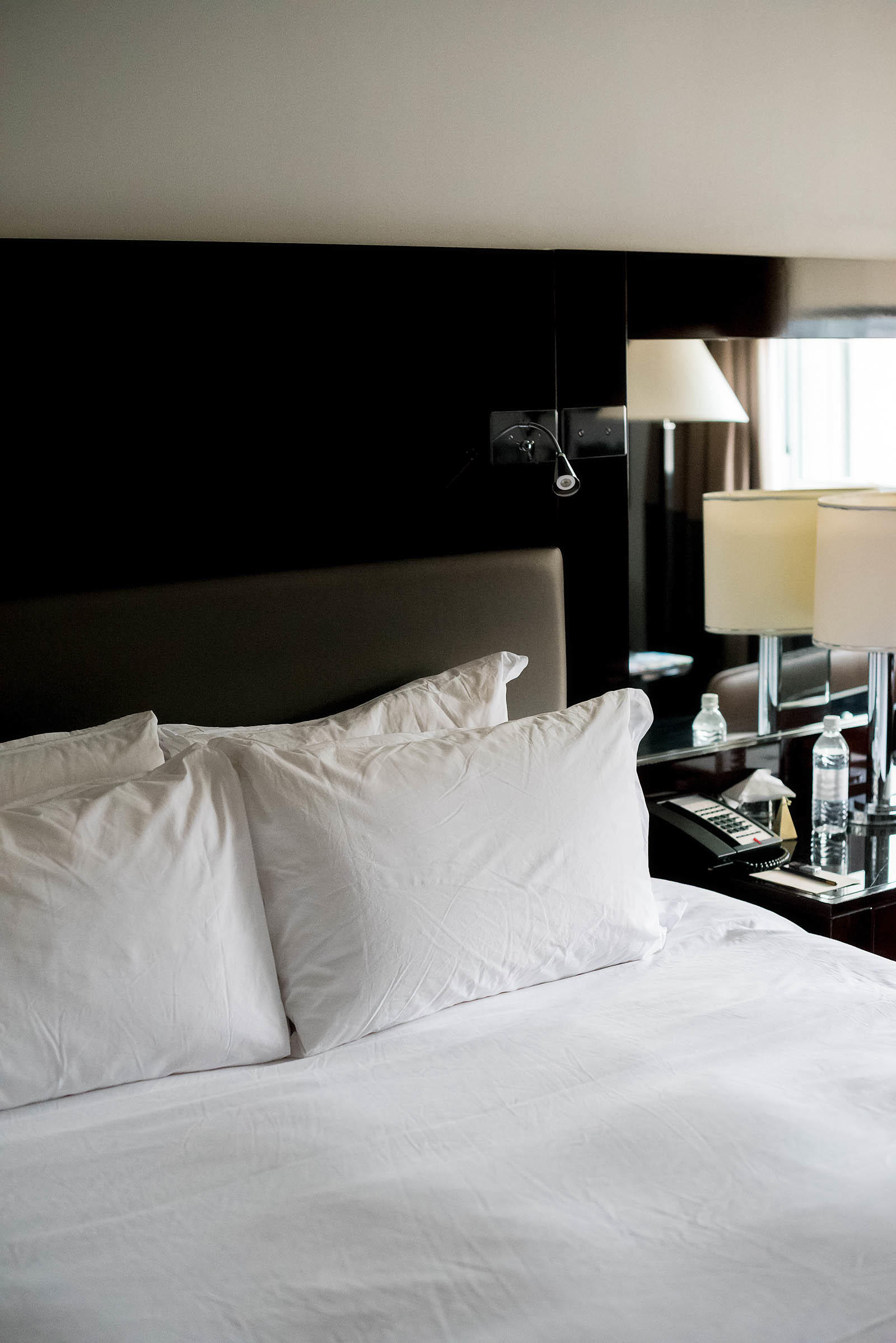 Hubby and I shared a beautiful room with an exceptionally comfy bed (we just sank into that comforter!).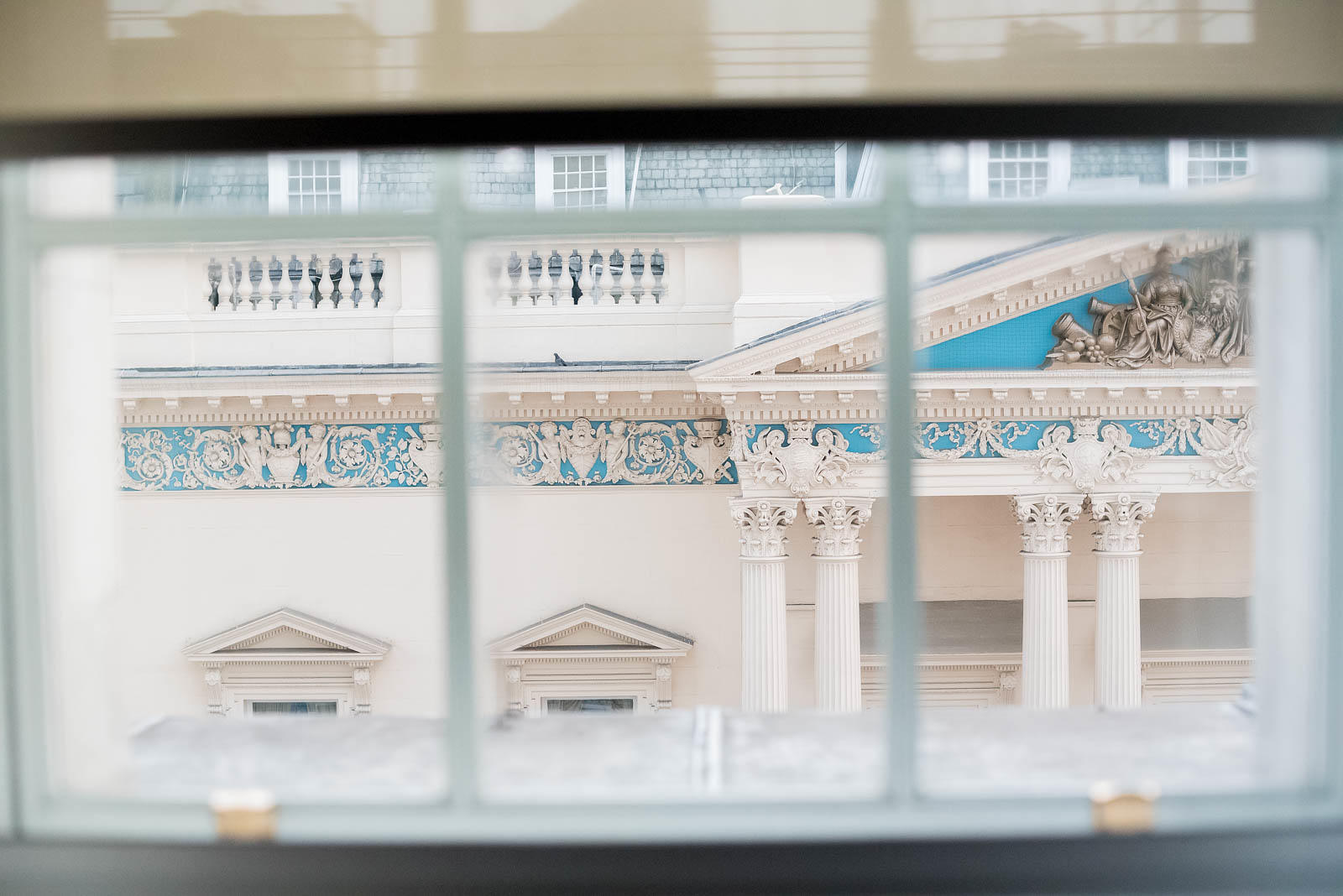 And a lovely view of the architecture across the lane.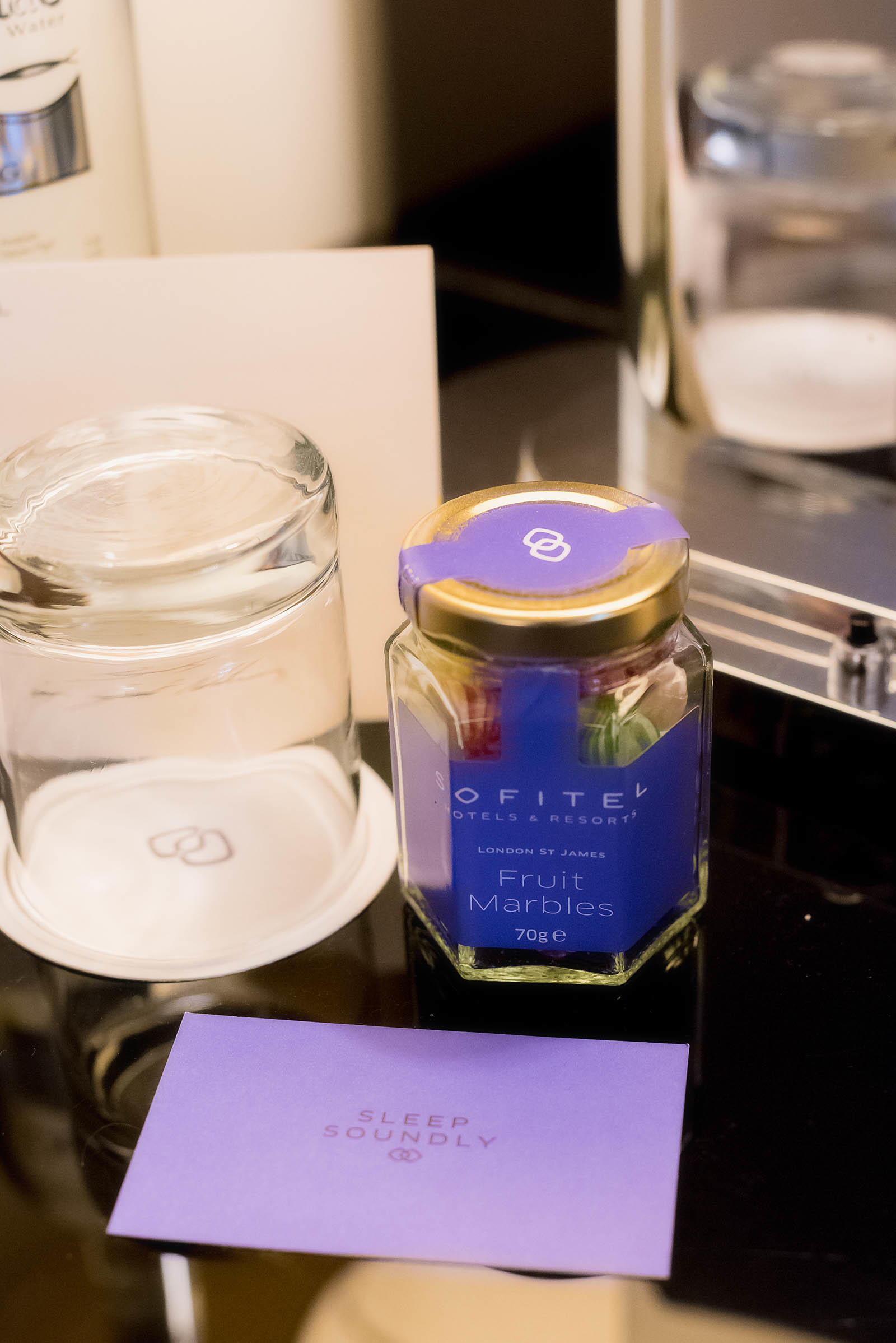 Every night the staff would leave lovely treats and notes beside our bed (these fruit marbles were positively divine!). But the part I loved the most was all the Hermès Eau d'Orange Verte toiletries in the bathroom.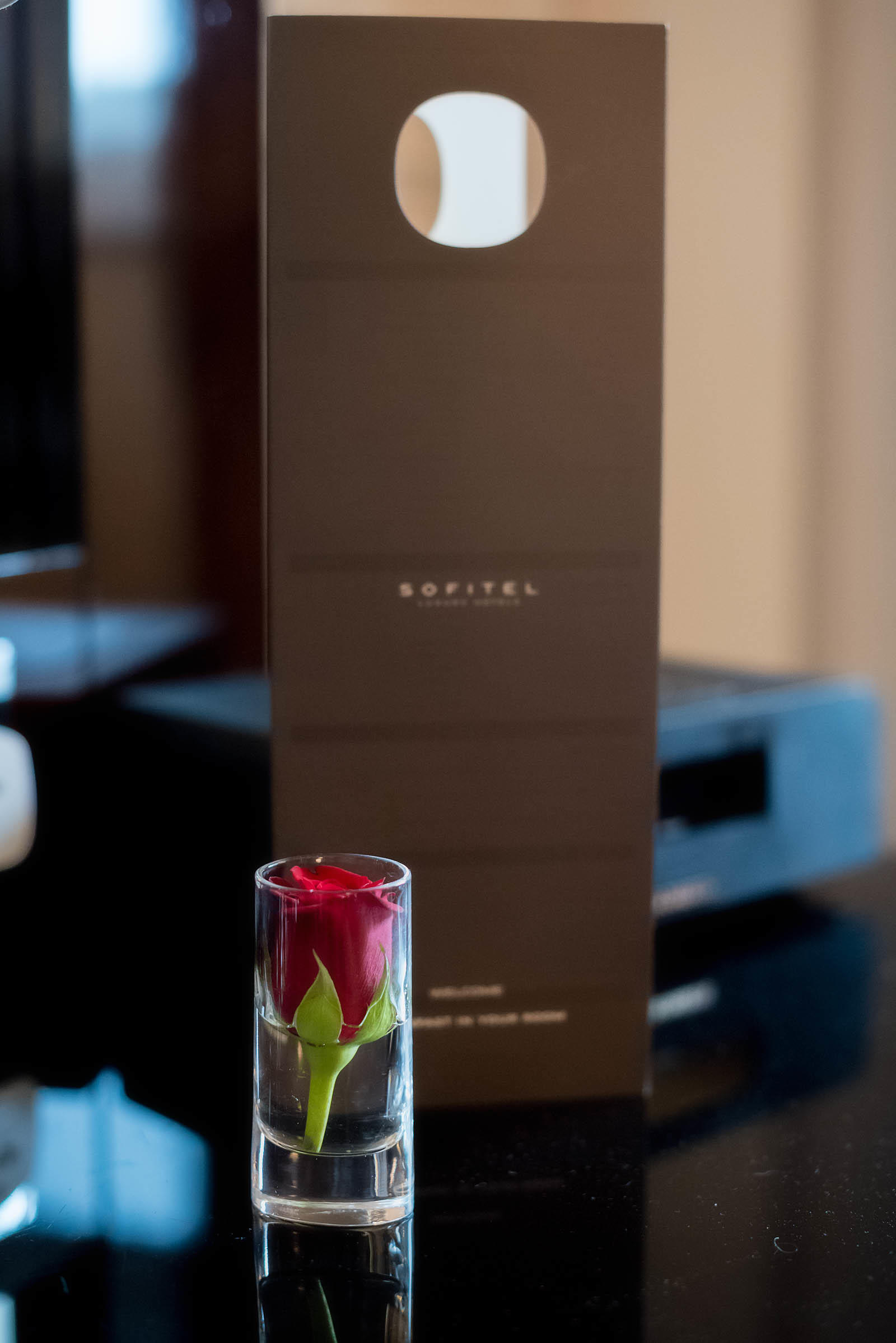 Not to mention the lovely rose "shot glasses" that came with any room service order (ours stayed fresh for days!).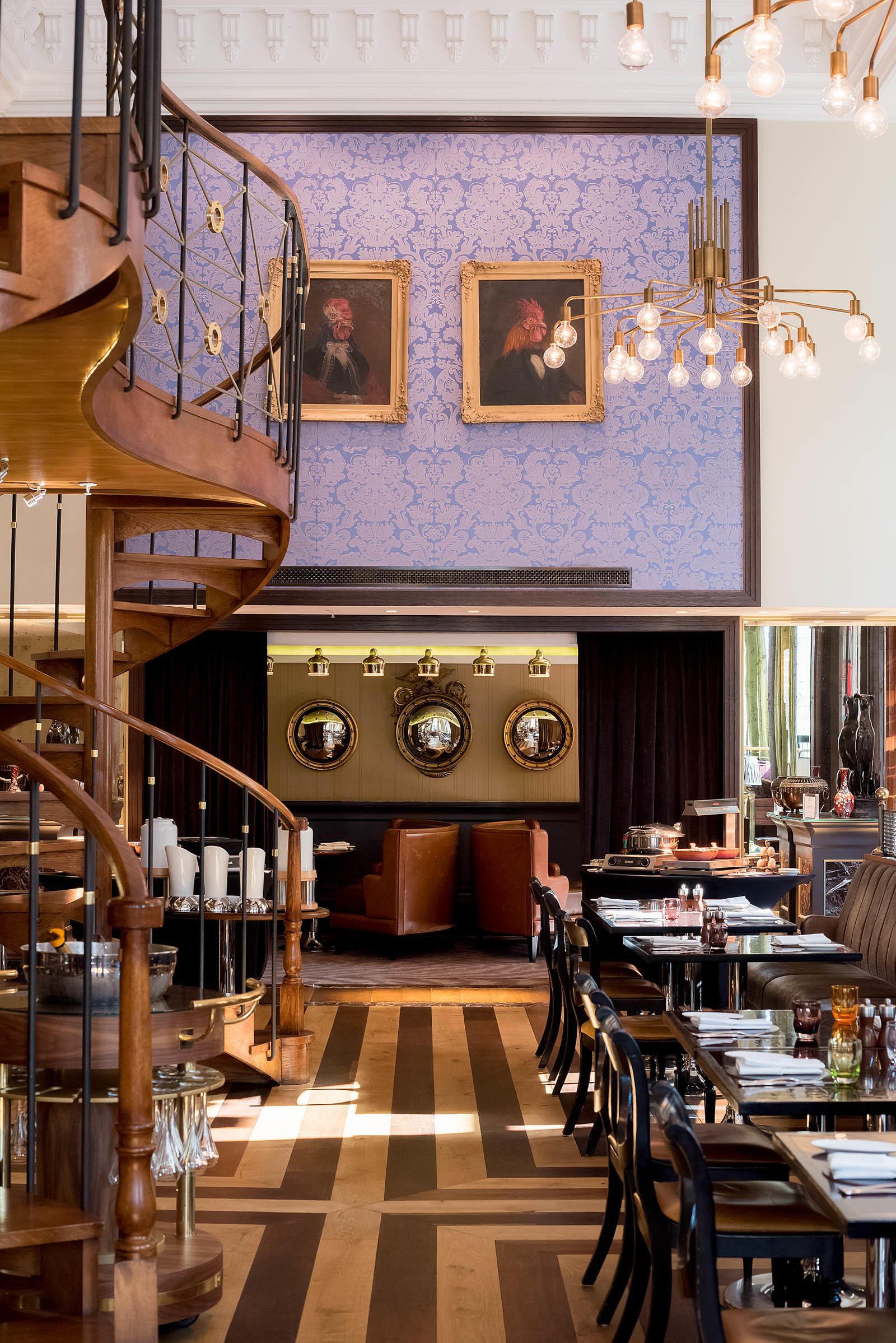 But perhaps my favorite part of the entire experience was Sofitel's stunning The Balcon Restaurant.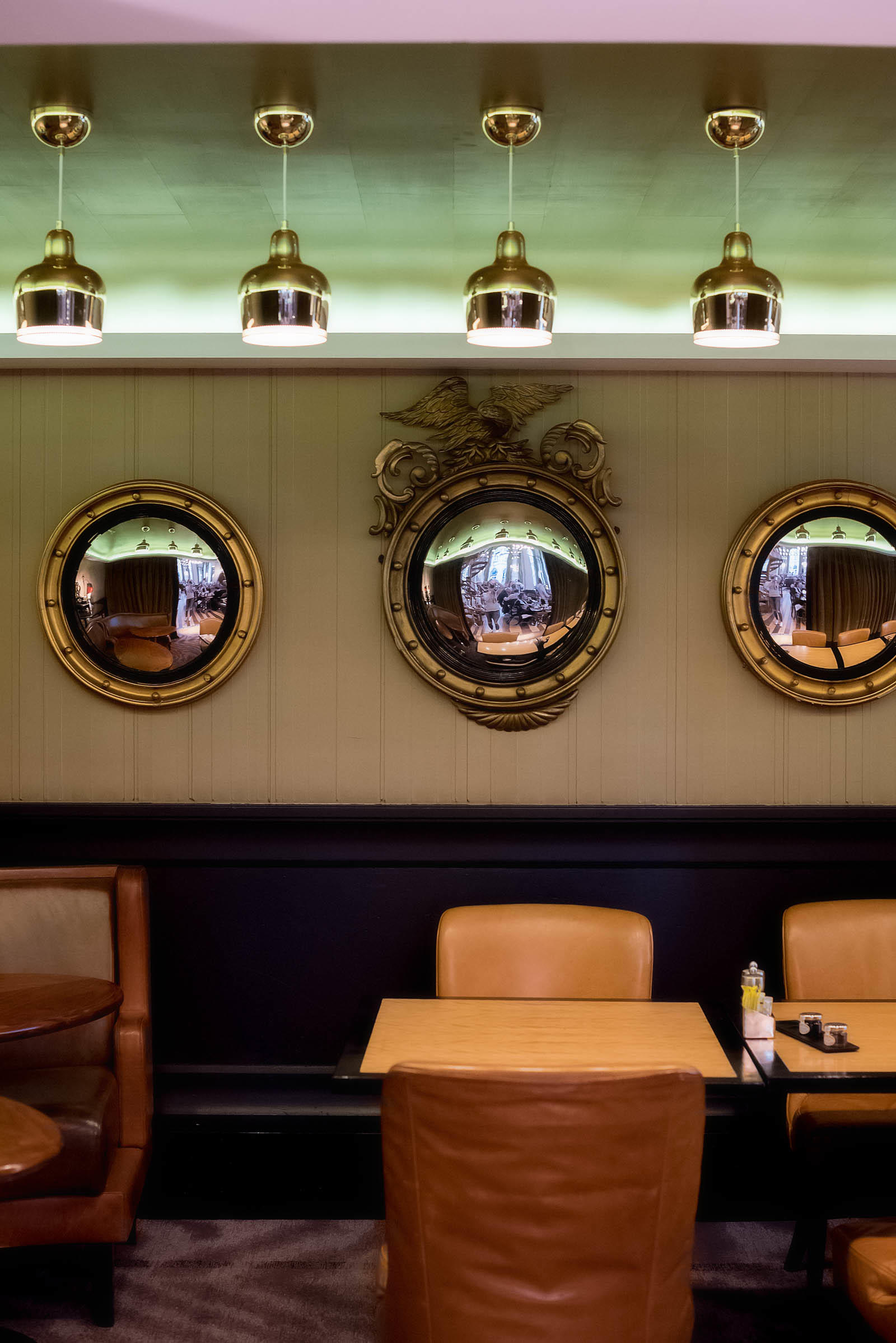 From the impressive European details such as these convex mirrors,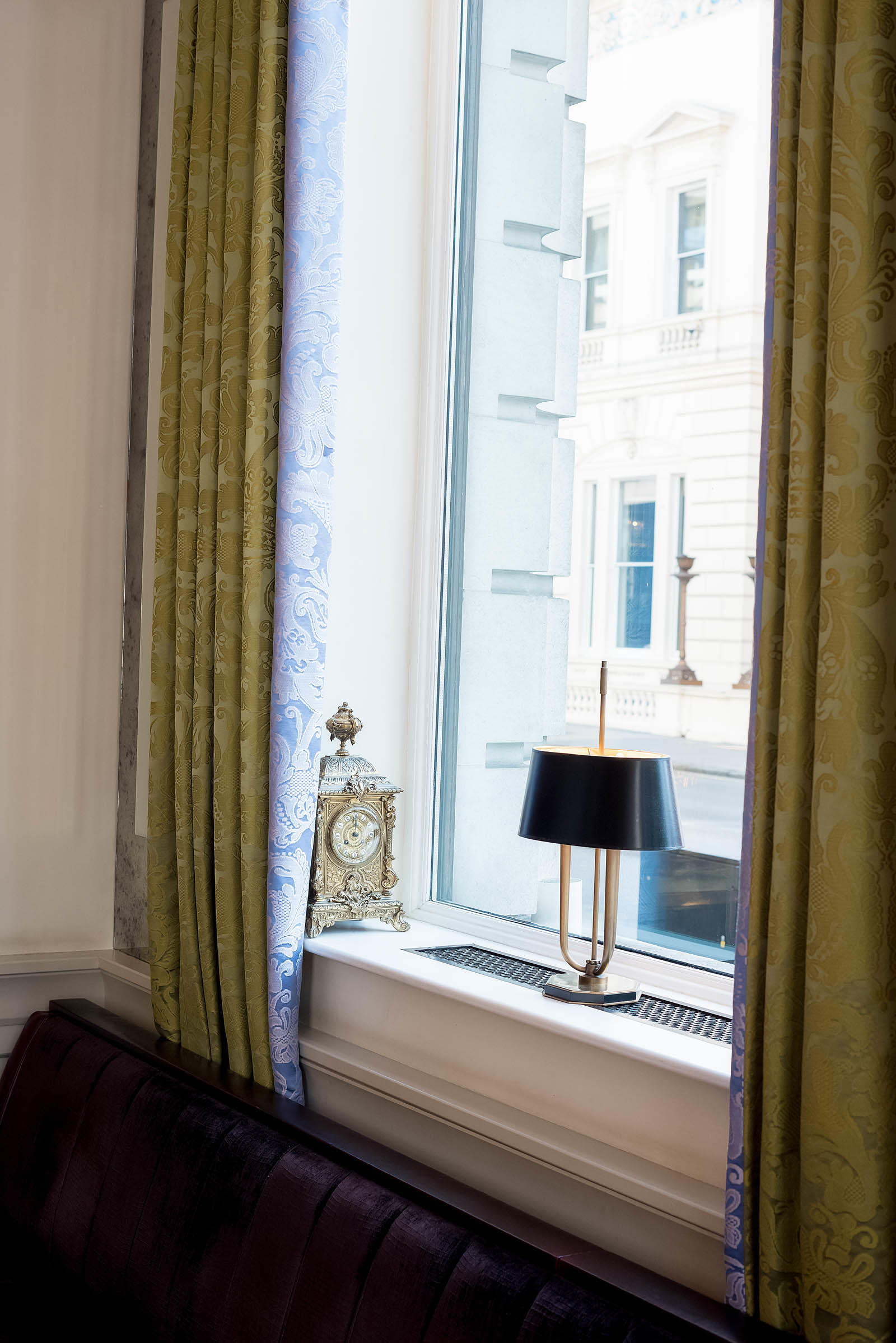 brocade drapes, antique clocks,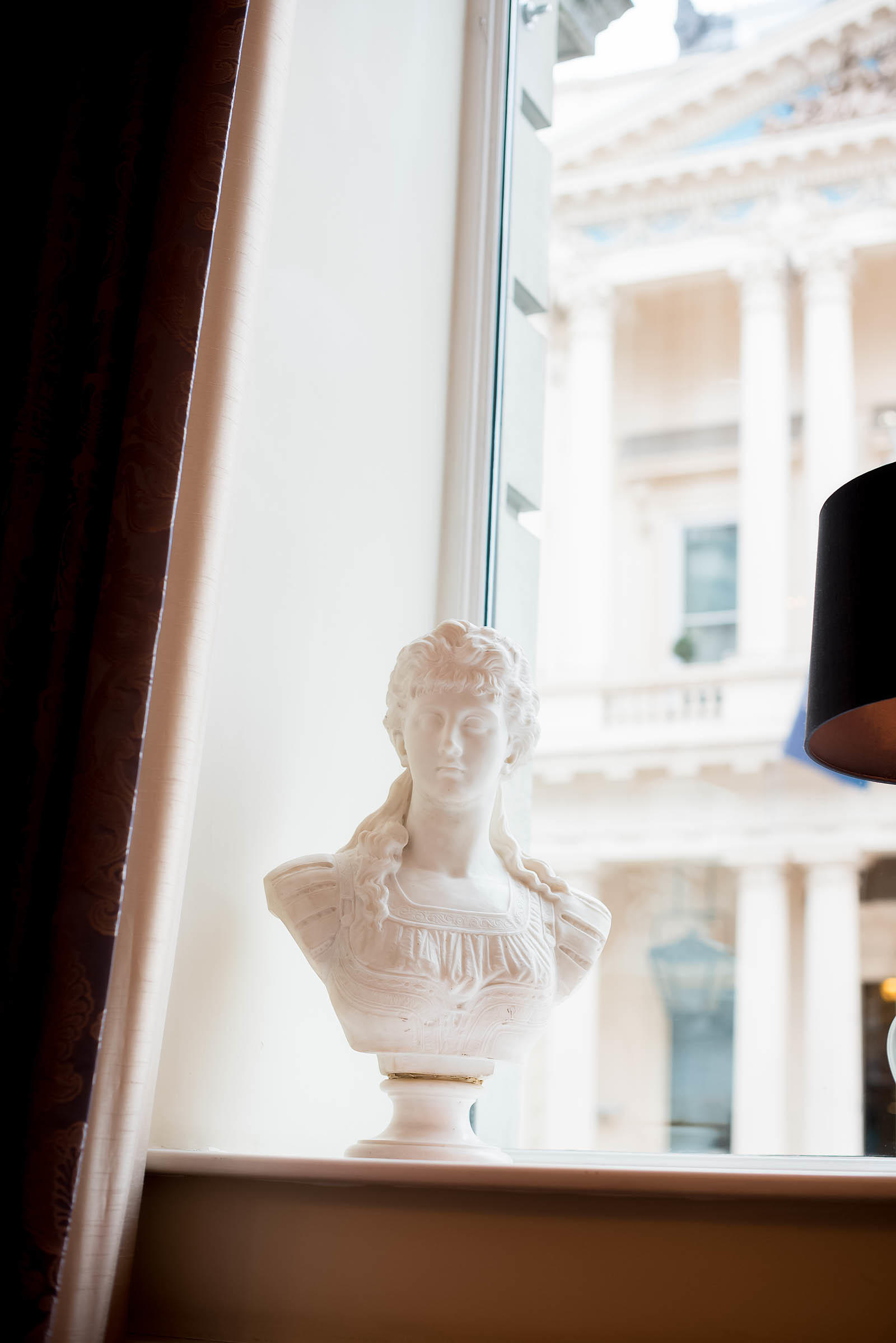 stone busts,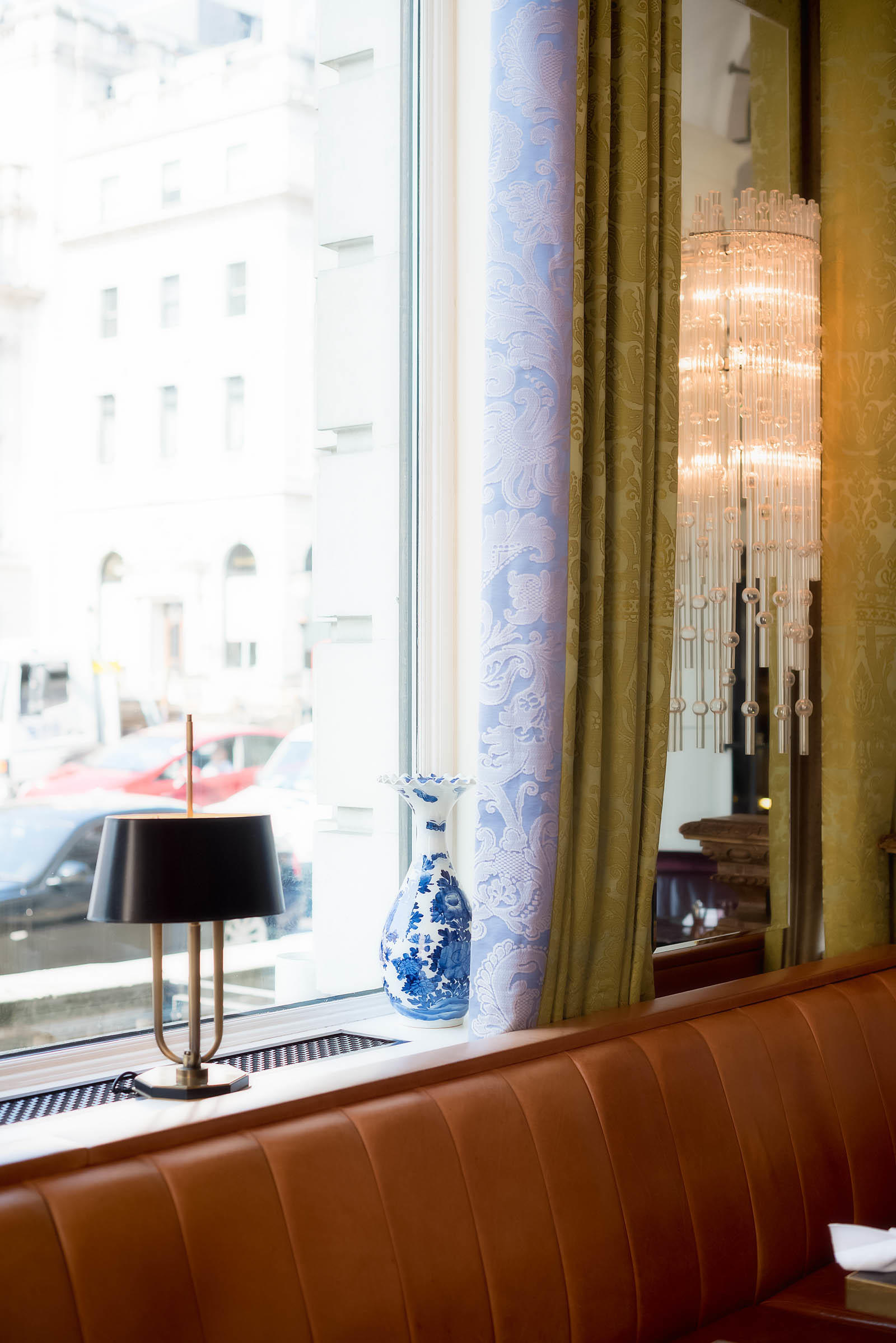 chinoiserie jars,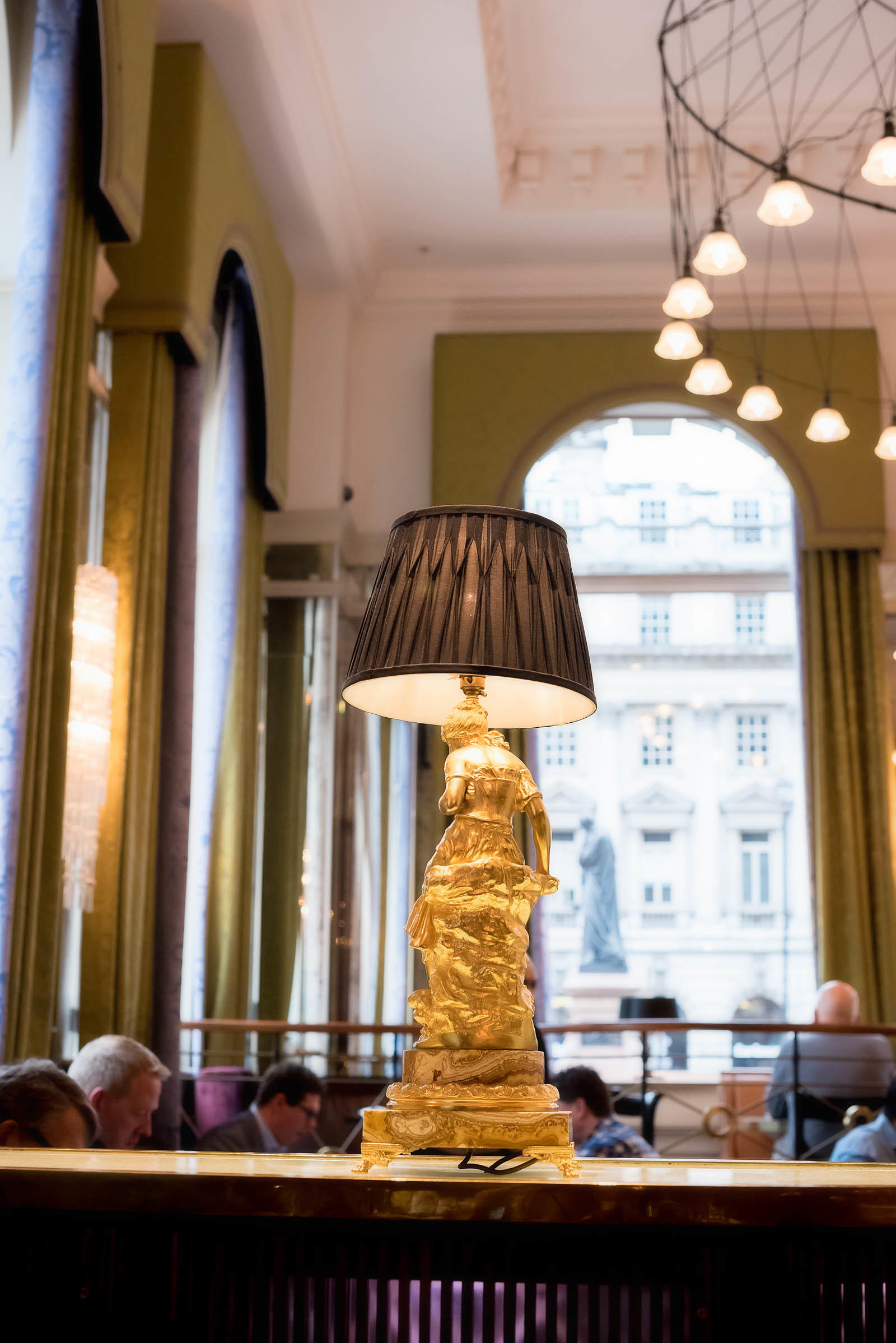 and gilded lamps, every detail proved that this spot was so much MORE than your average hotel restaurant.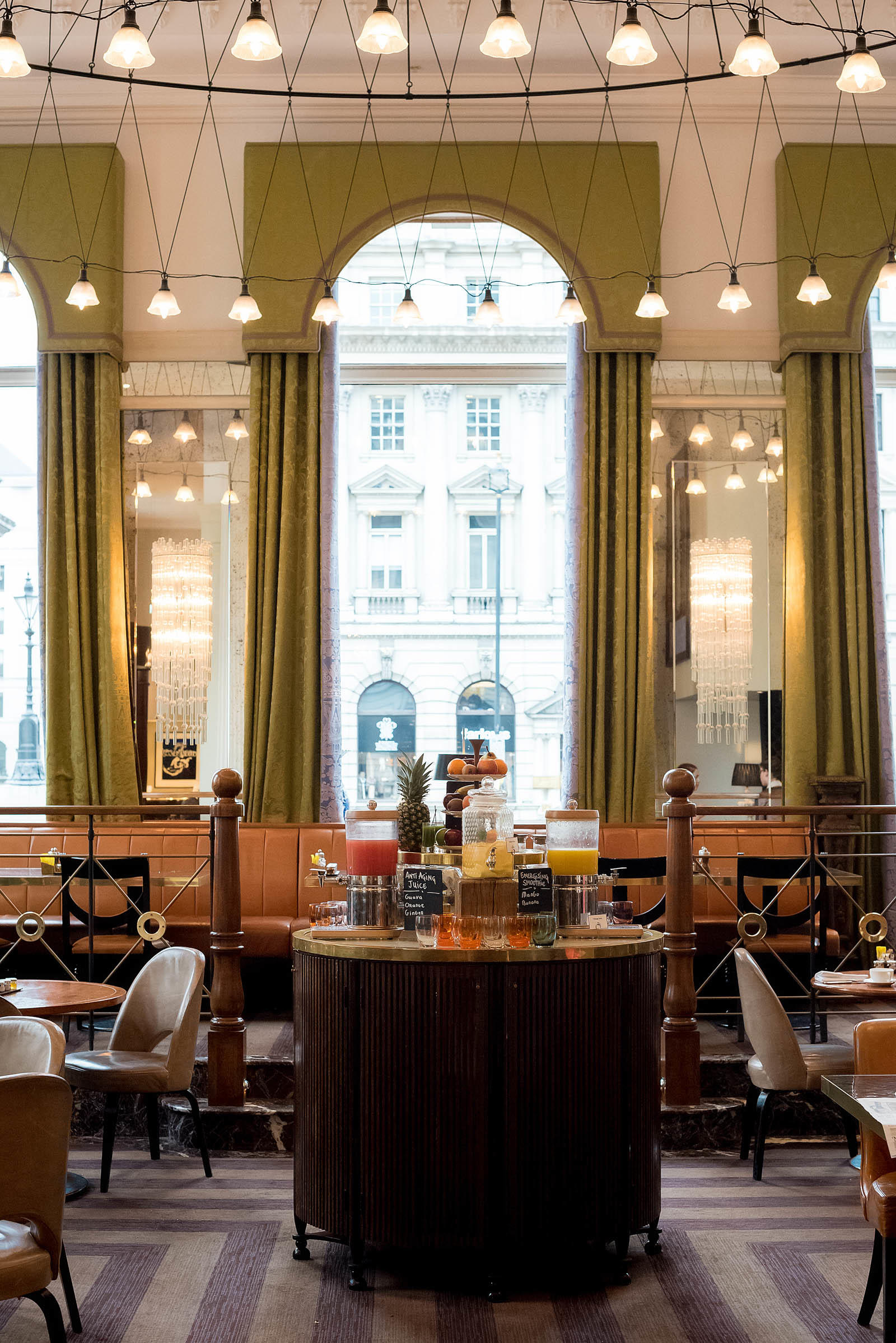 Over the course of our trip we ate here several times. It was a lovely, sun-drenched way to start our morning (and their full english breakfast buffet was hard to beat!).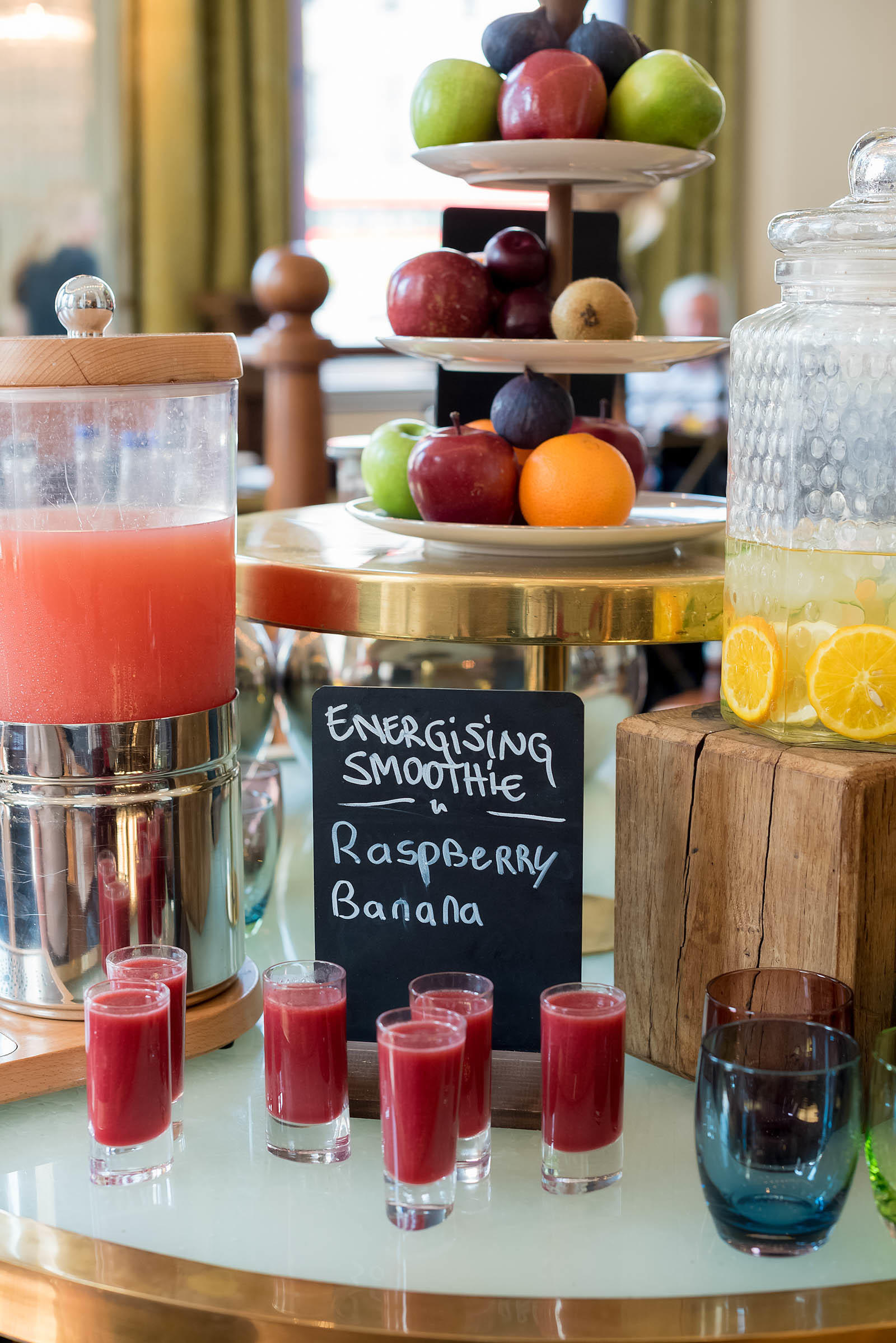 We especially appreciated the magnificent juice bar with plenty of smoothies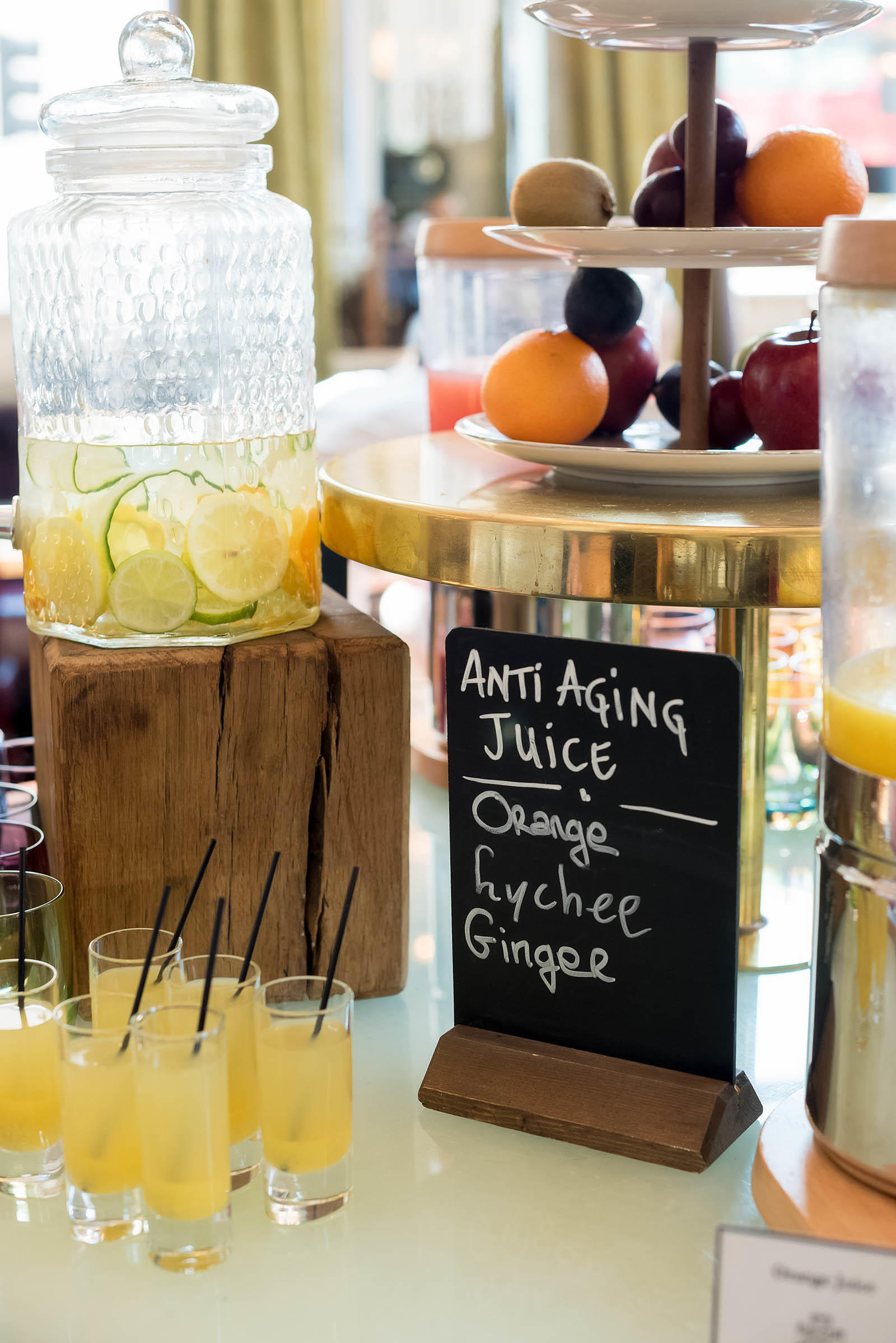 and fresh, healthy juices to choose from.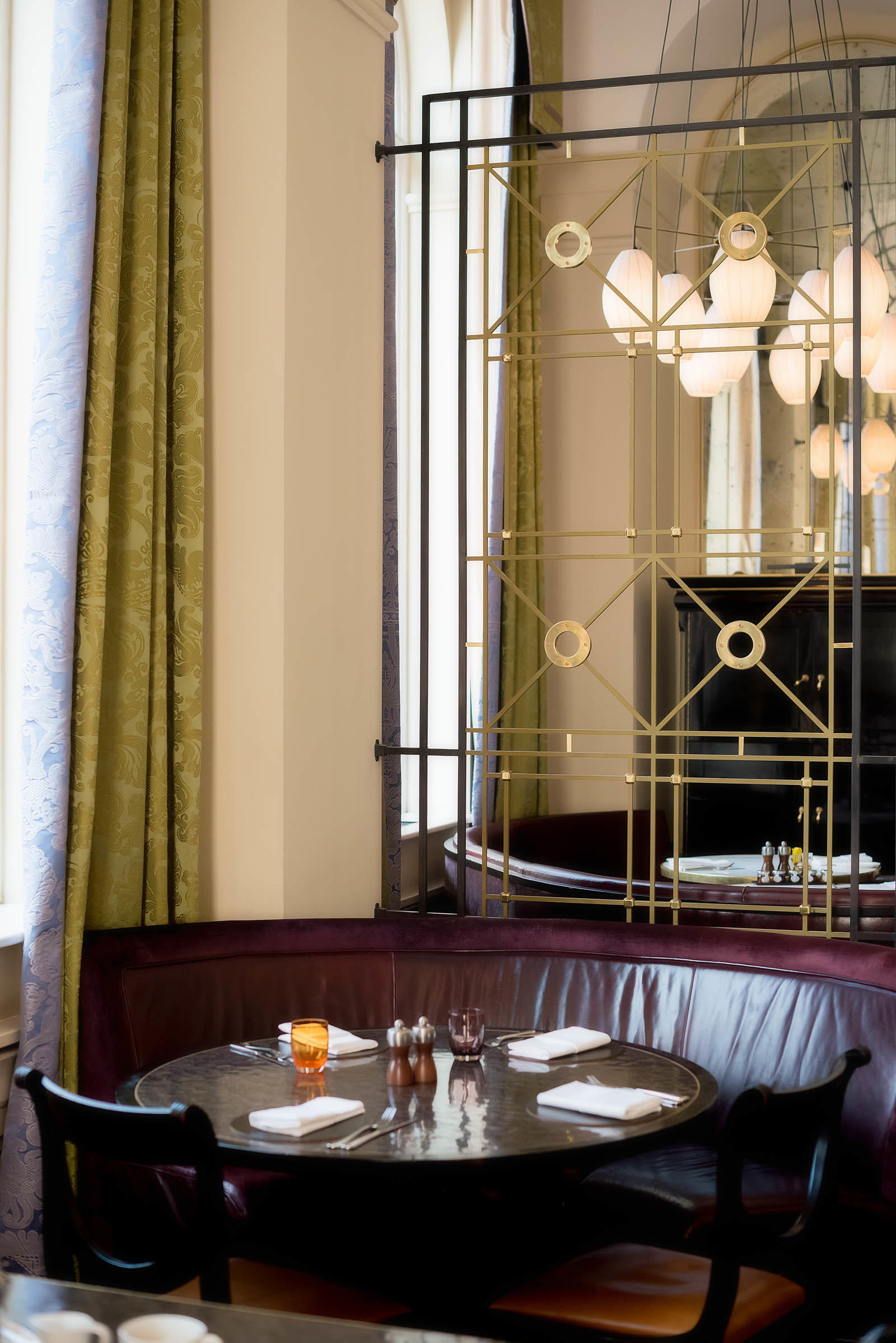 We'd all cozy into a corner booth,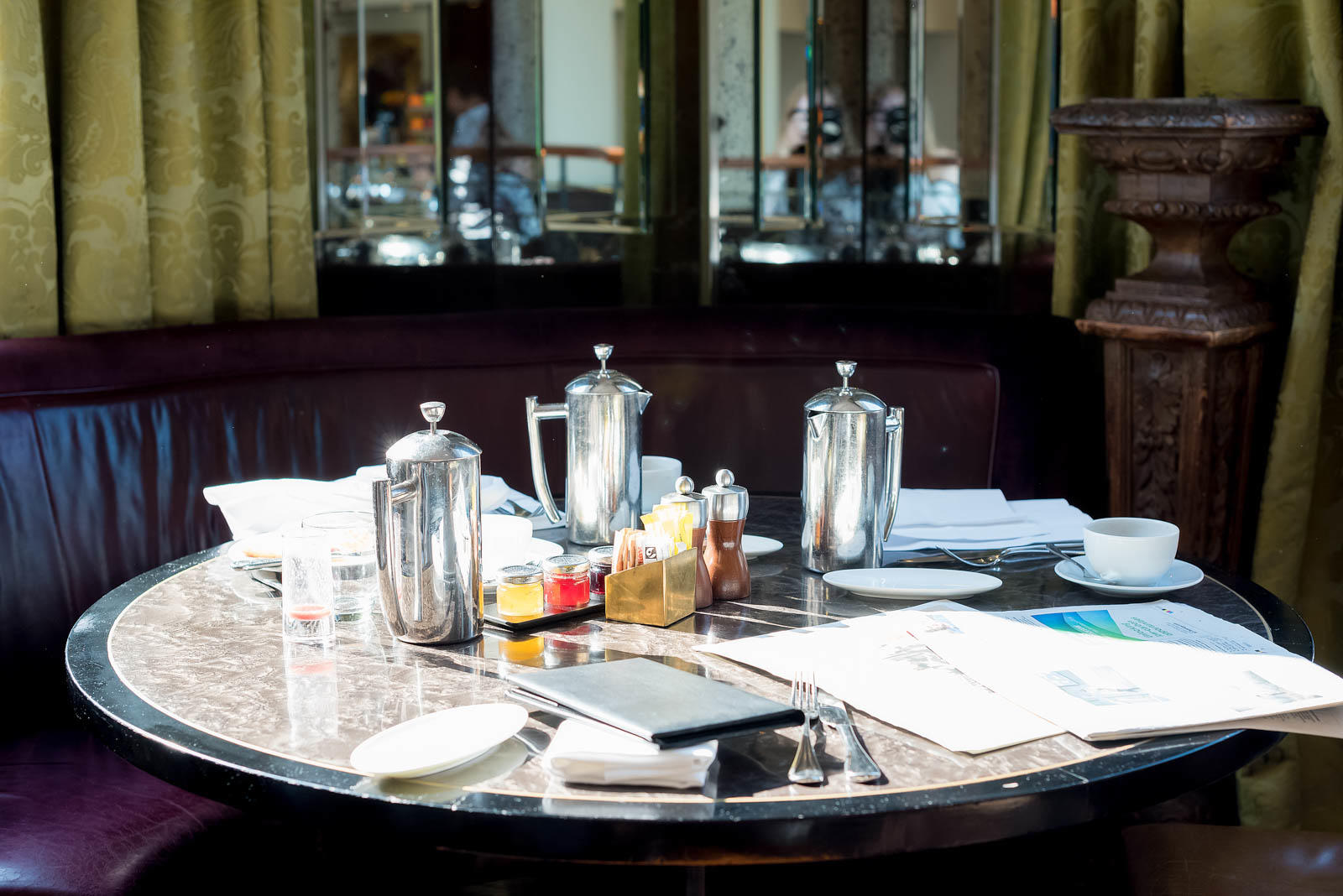 and order some coffee while reading the morning paper and waking up slowly.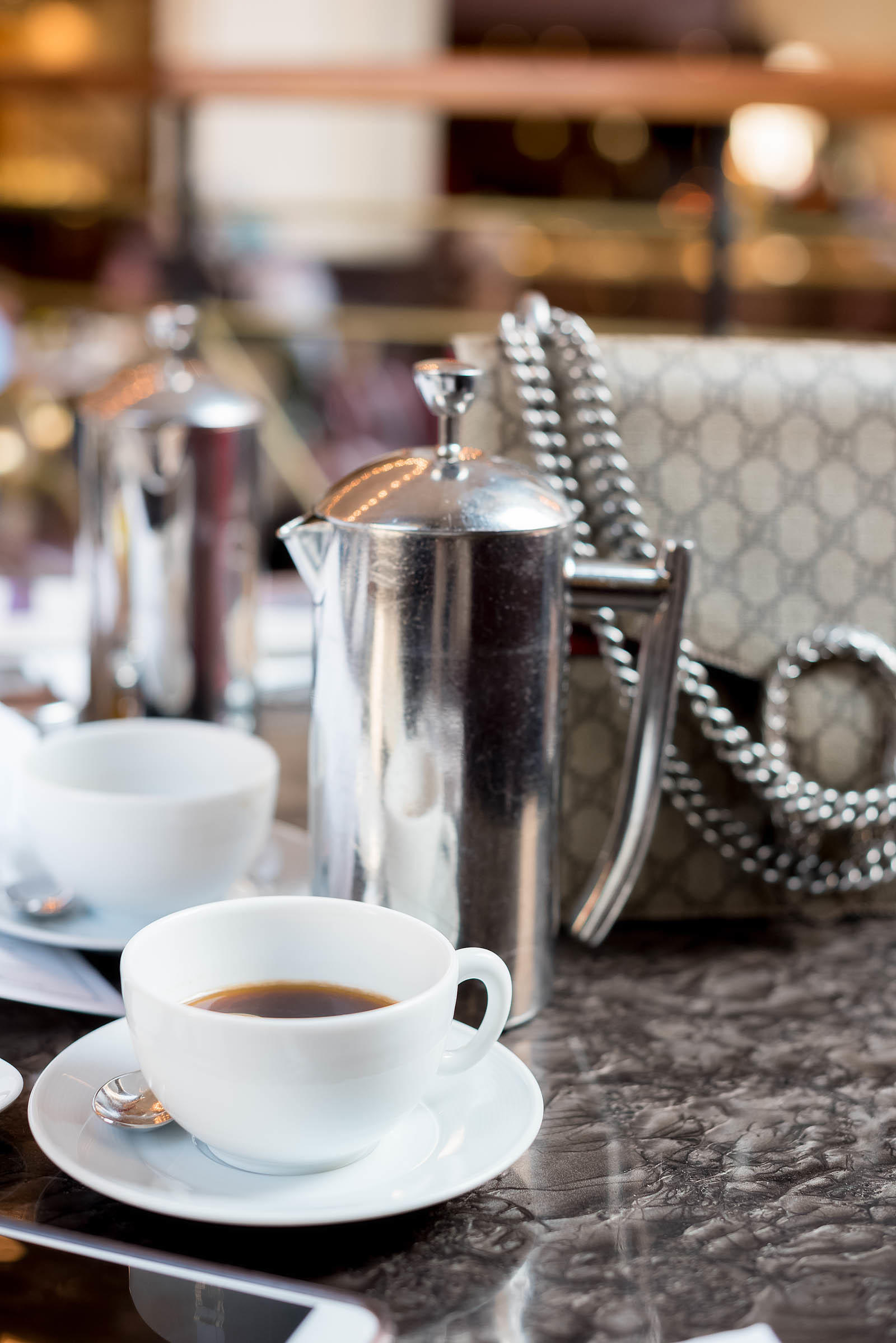 Their french press coffee was particularly addicting!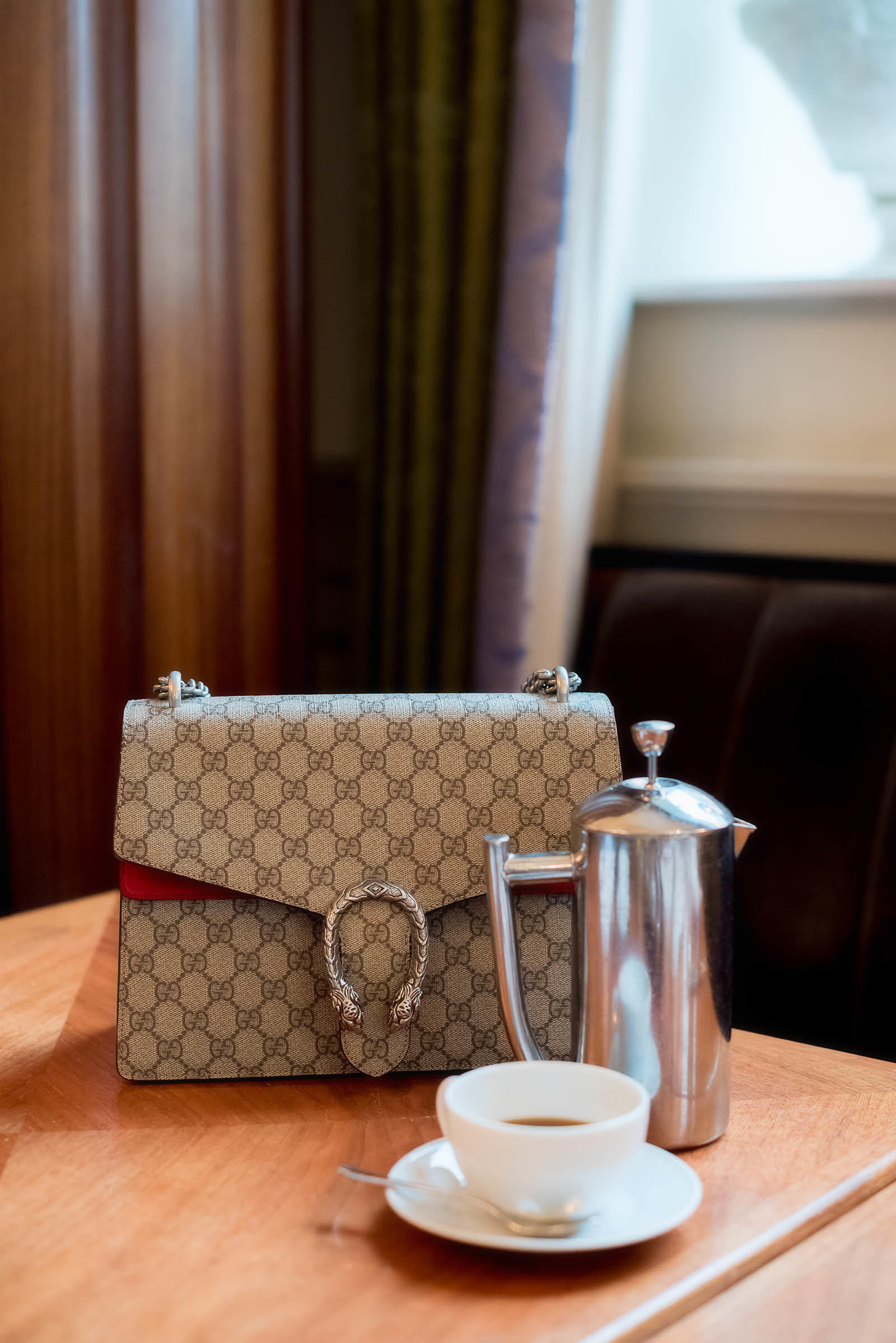 I may or may not have ordered it every morning we ate there…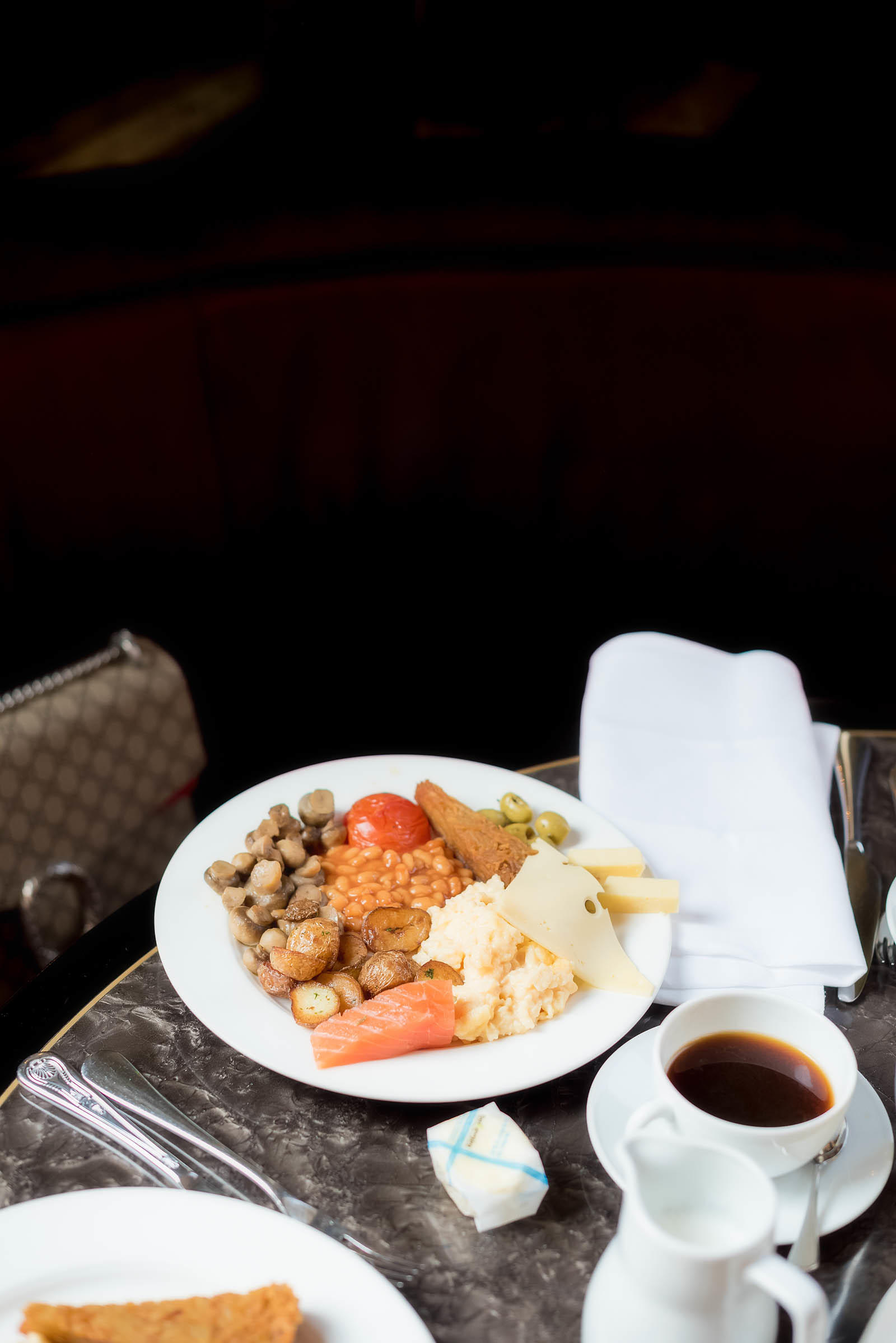 But the EXTENSIVE breakfast buffet was always the best part and such a great way to fuel up for our busy days.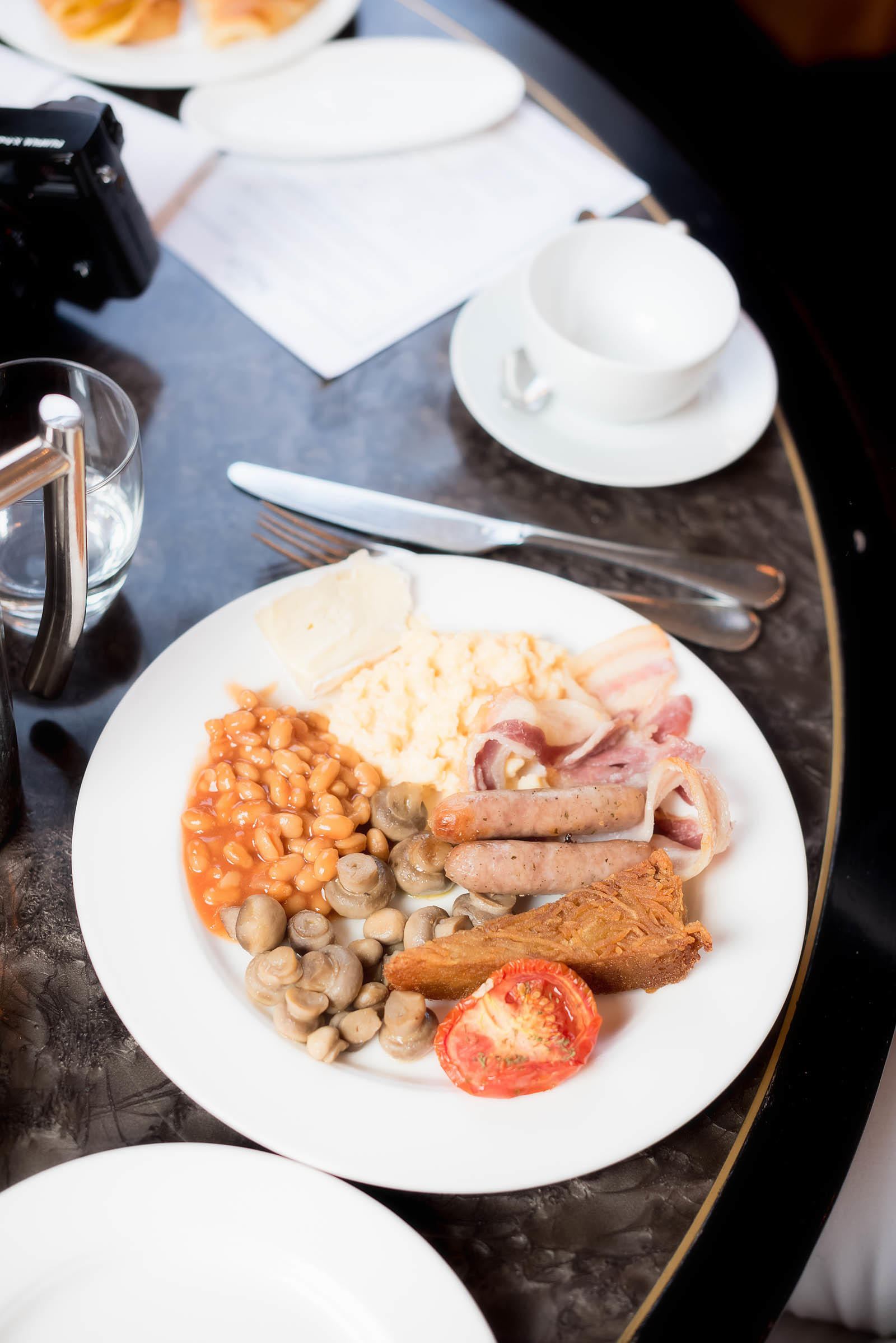 As mushroom-lovers, we especially appreciated that stewed mushrooms were available each and every morning!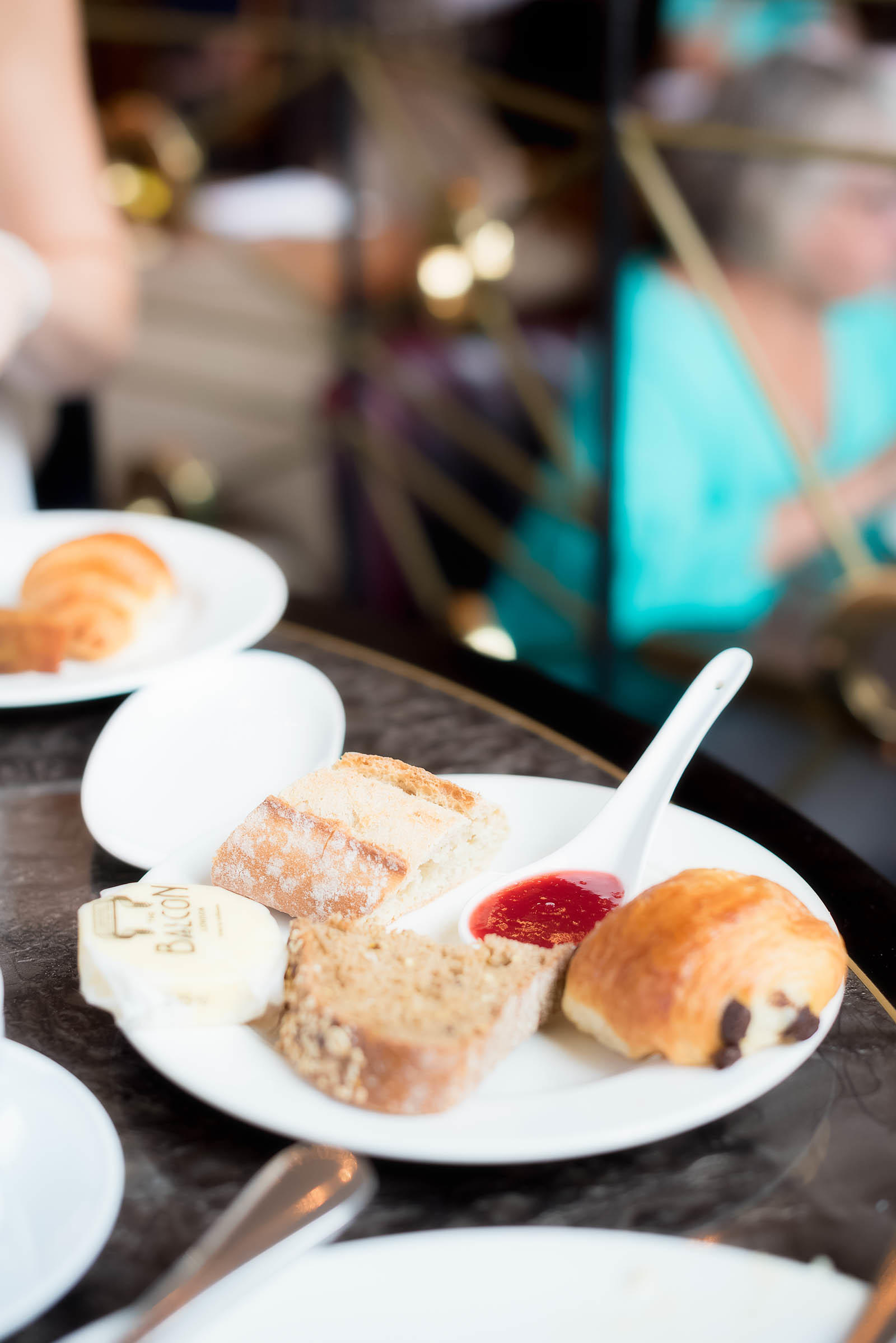 Mom and my sister fell hard for the pastry buffet too which had everything from multigrain toast to baguettes to pain au chocolat.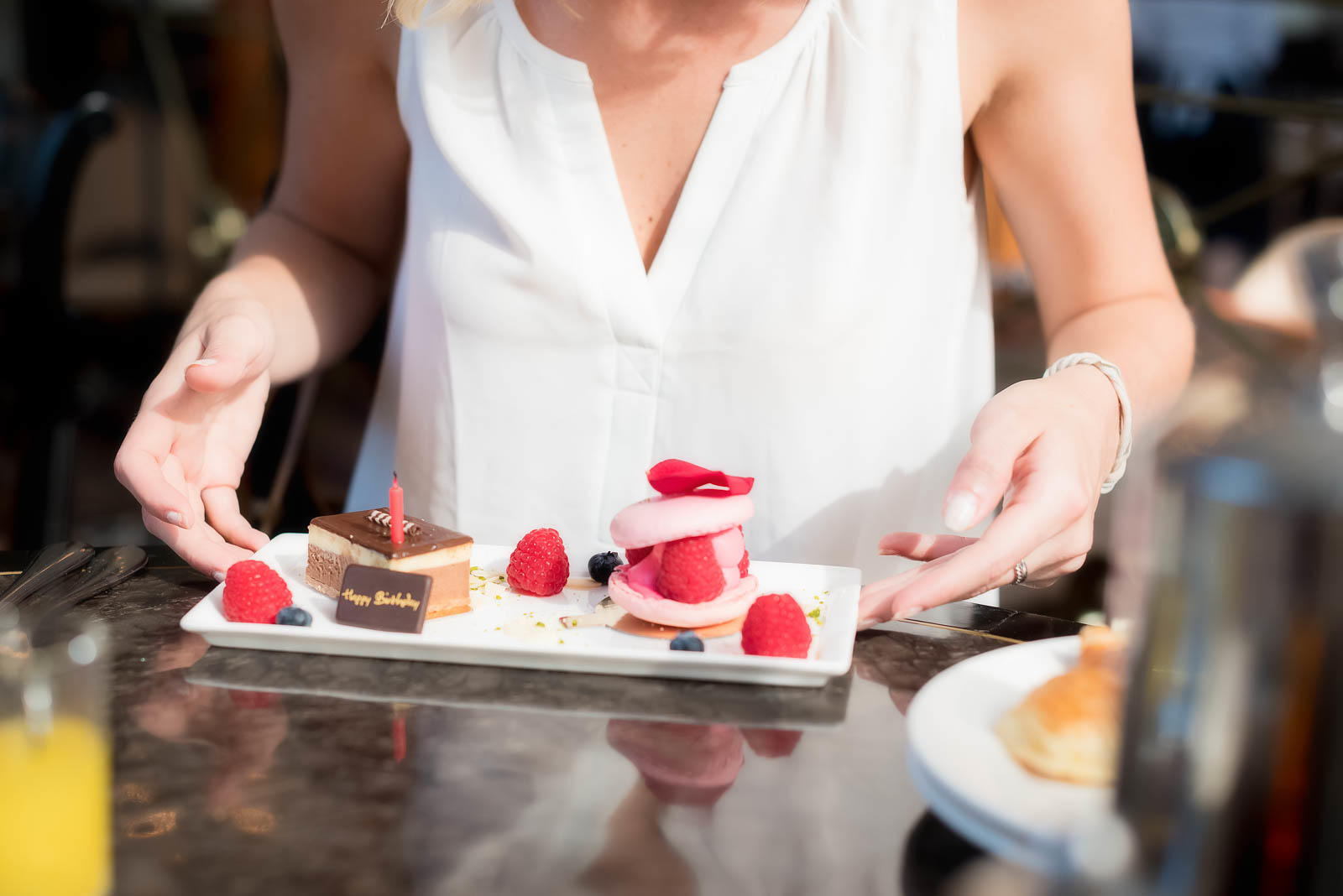 And The Balcon staff could not have been kinder or more attentive. One morning our waitress overheard us celebrating my sister's birthday and they promptly brought out this magnificent dessert sampler for her.
Without saying a word throughout our entire meal!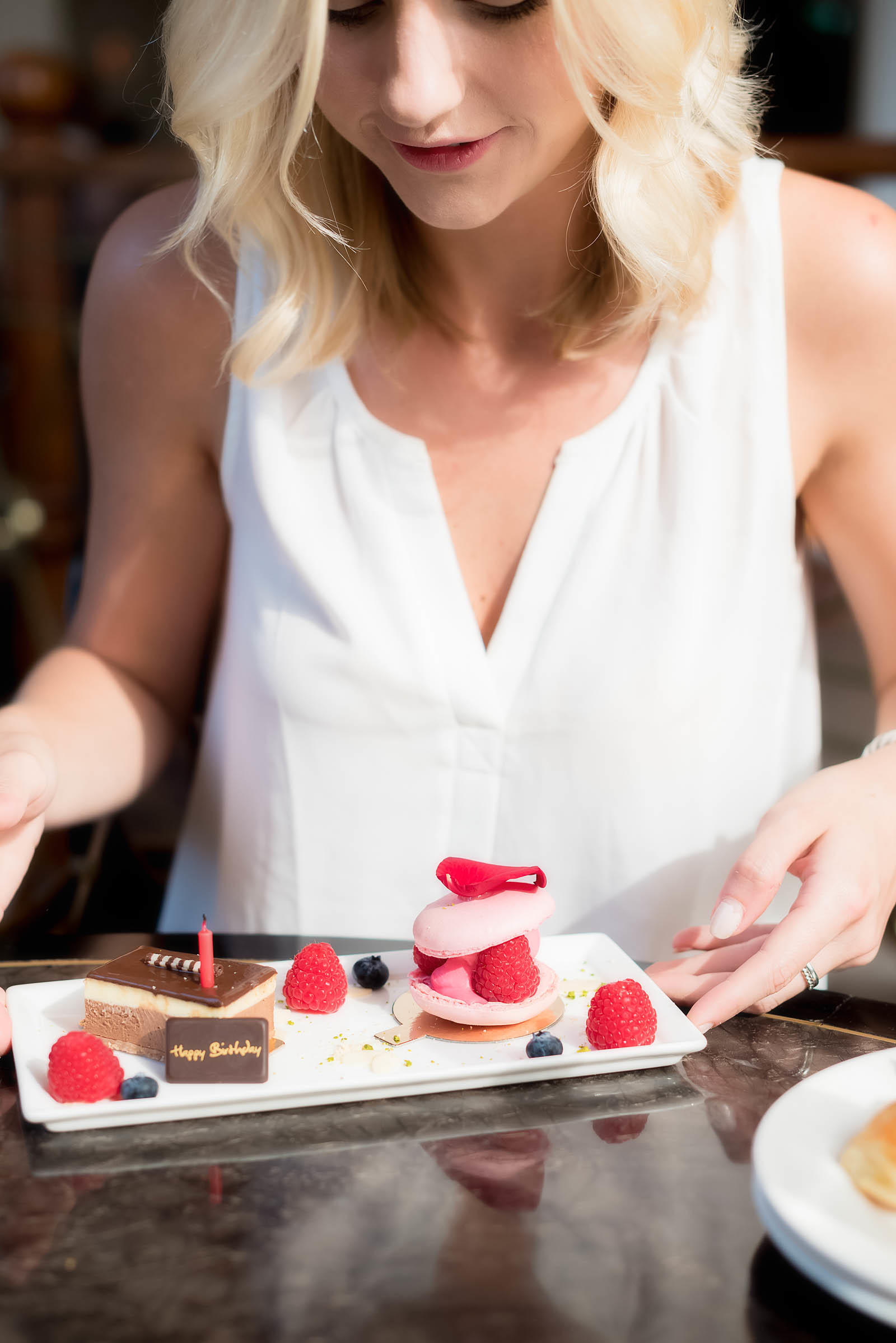 It even came with a 'Happy Birthday' sign all in chocolate.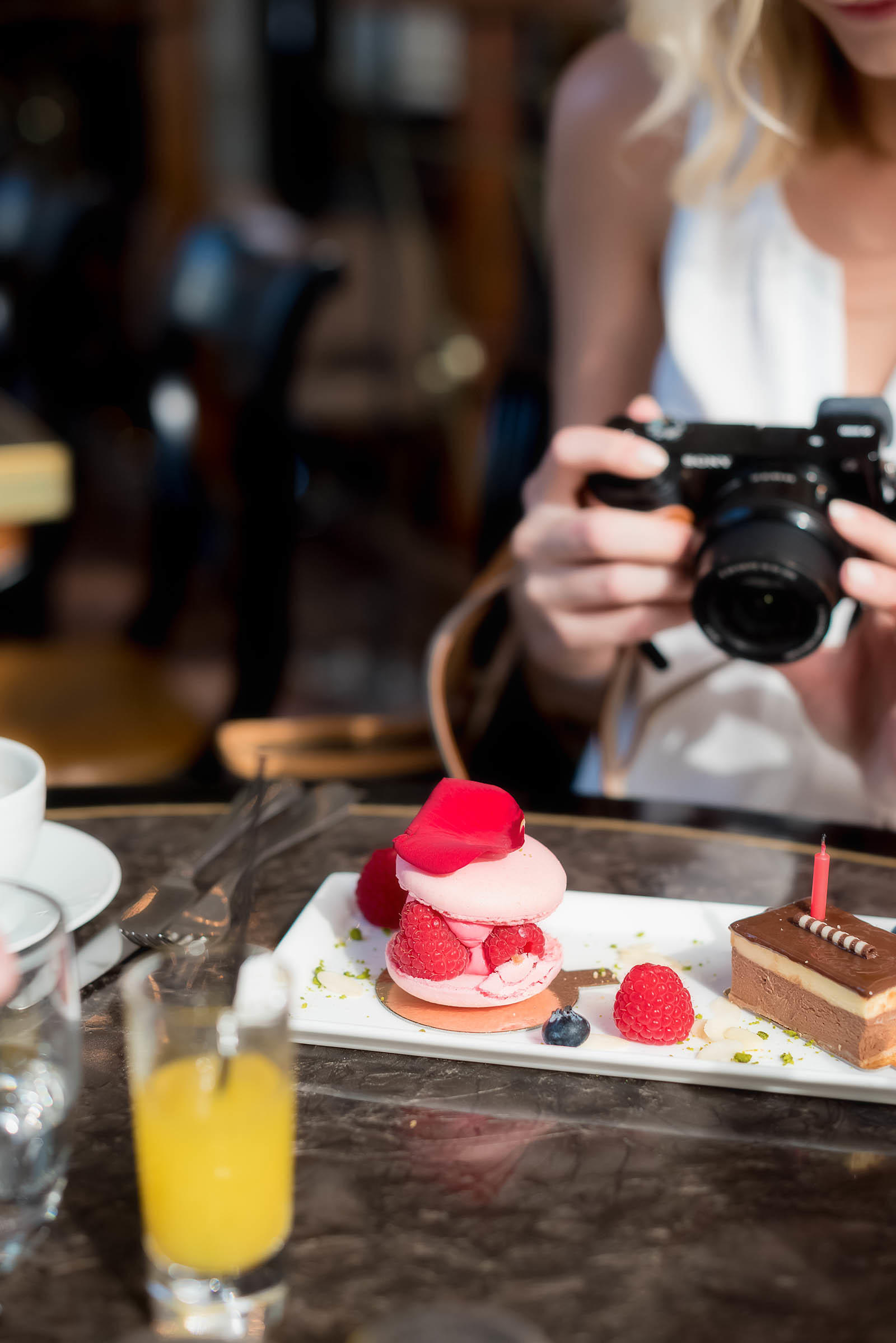 As well as a marvelous raspberry macaron sandwich with rose petals,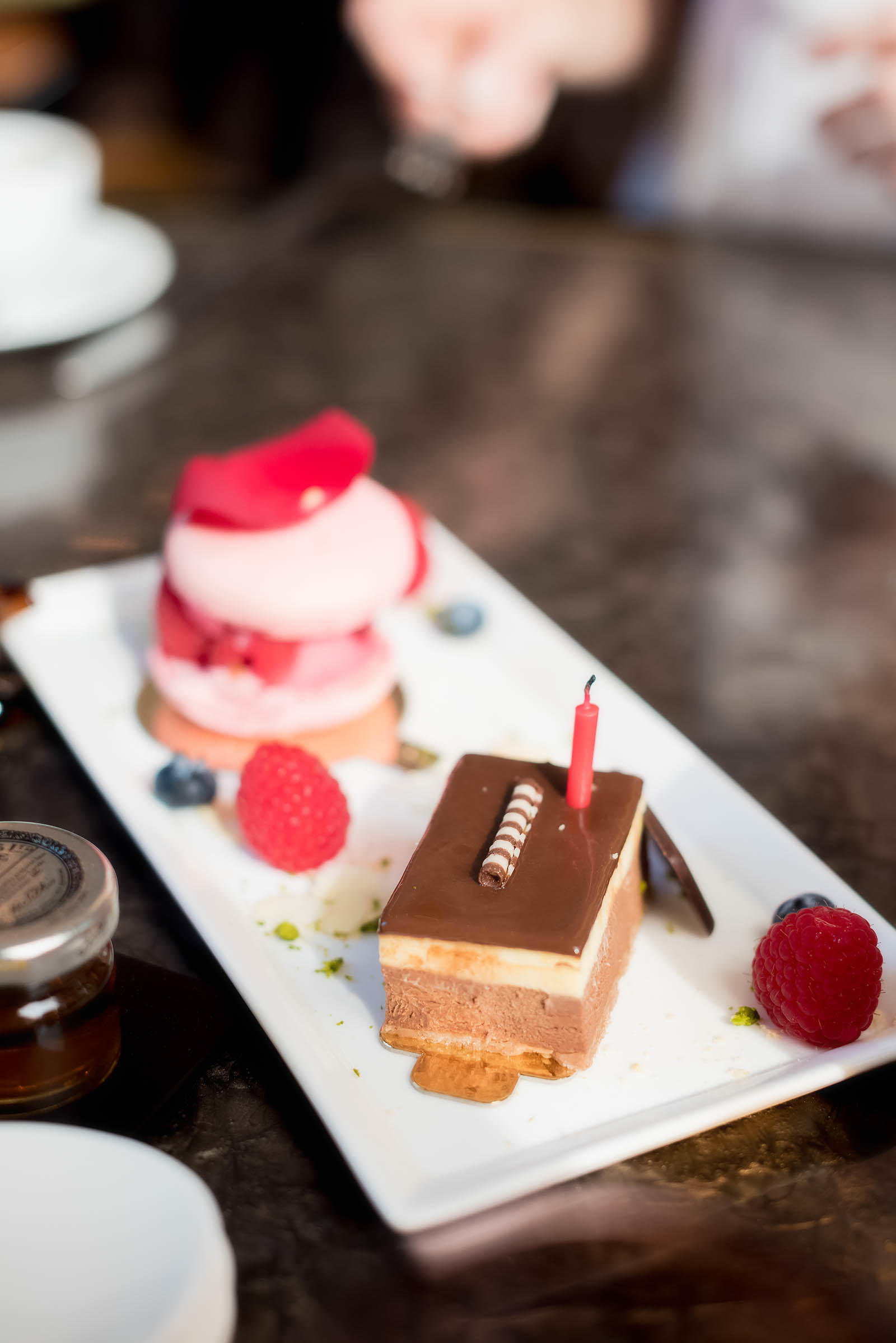 and a very light chocolate mousse cake with a candle so we could sing to her!
Everything about our stay at the Sofitel was magnificent proof that no one does hospitality quite like the French. Now if only I were going back again soon…