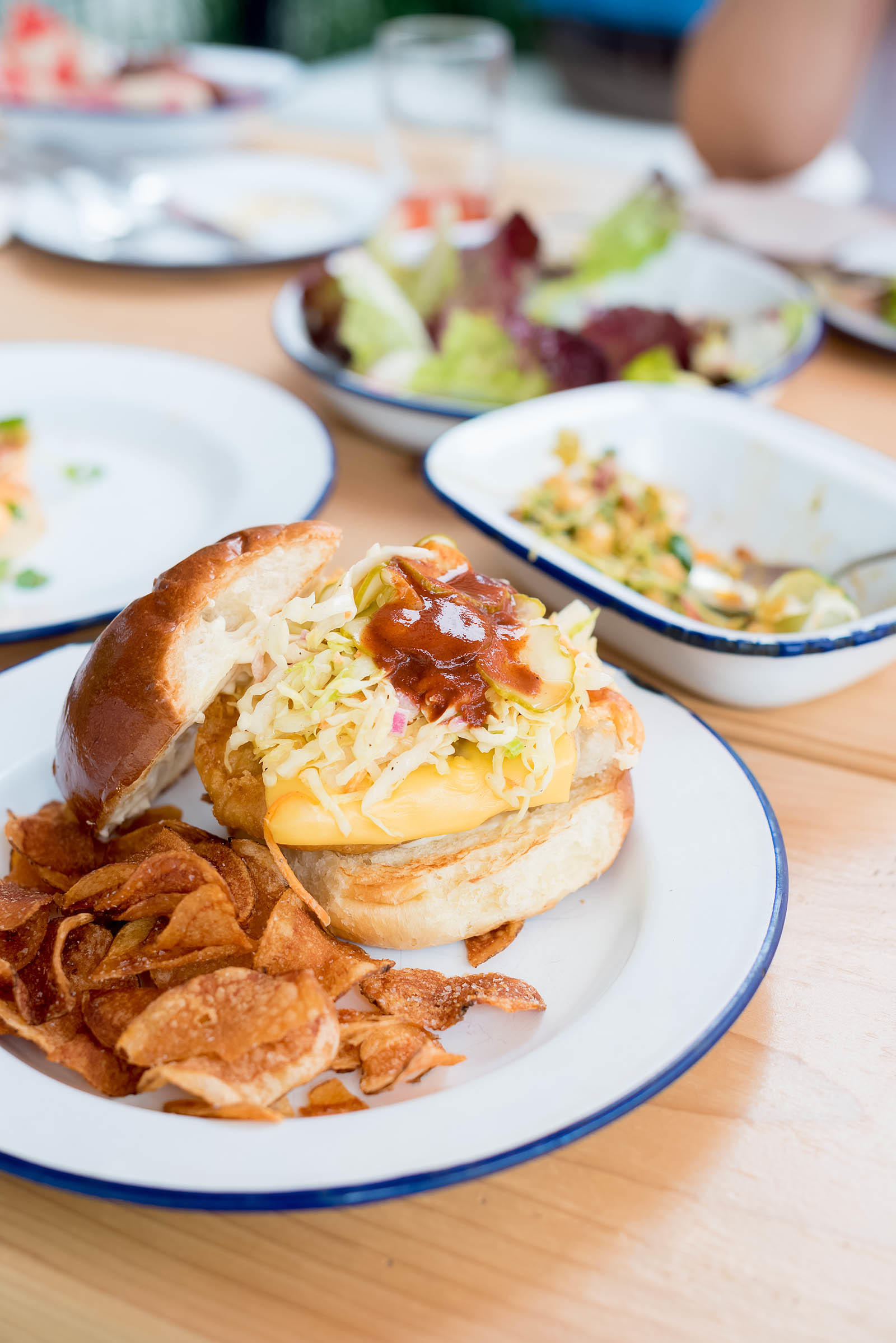 As summer draws to an end I've started reflecting on what a fun, whirlwind summer it's been. How is it already almost September?? I swear every year seems to fly by faster than the year before it.
But this has certainly been a summer to remember! I've had some truly marvelous experiences, everything from that life-changing Bastille Day dinner at Sofitel to plenty of frozen negronis at Parson's to even creating my very own recipe for Williams-Sonoma! Food has certainly been the most memorable part of my summer so I thought it'd be fun to share my favorite dishes I've tried since May!
The Best Dishes I've Had All Summer
I love a good crudo in summer! It's one of the only things I regularly crave in the heat besides my delicious smoothie bowls (mentioned below). And this is one of the best you can find in all of Chicago, not to mention one of the most refined. Finished with charred orange, fresno chili, and parsley, it's fresh and silky in texture, not to mention beautiful to behold!
It's summer, so you had to know I'd include some form of ice cream in this round-up. And when it comes to gourmet ice cream options, these Peninsular profiteroles are hard to beat! Light in texture and doused in chocolate sauce… mmmm, I could eat these every single day!
Sushi from Rock Wrap & Roll
I've told you before about this delicious little neighborhood spot in Lincoln Park and I've been religiously visiting it ever since my first visit this past winter. My new favorite roll of summer? This stunning "Strawberry" roll with unagi, fresh salmon, avocado, cucumber, and chili sauce layered with spicy tuna and sliced strawberries and topped in unagi sauce. All the delicious flavors of summer wrapped into one beautiful sushi roll!
Easily one of my favorite dishes the year round (well, okkkkkk, it's a tie with 3 Arts' scrambled eggs which, quite frankly, is the most heavenly plate of scrambled eggs I've ever had the luxury of eating). But this silky, delicious burrata is beautifully complimented with the tart roasted tomatoes and fresh arugula to make for a creamy light appetizer that's way too easy to become addicted to too. And so cooling in the summer heat!
Everything on the new Formento's menu is swoon-worthy but it's their uniquely crisp salads that really WOWed me this summer. This Crispy Vegetable Salad with sugar snaps, radish, cucumber, and ricotta salata is a symphony of textures all complimented with the salty ricotta salata to make for one of the most satisfying vegetable dishes you'll find anywhere!
Bright crudos like these are one of those foods I just can't stop craving in summer. And Expat's Ahi Tuna version with hearts of palm, avocado, and chunks of watermelon is a delicious homage to the fresh flavors of summer.
Ooey gooey marshmallows? Crispy Graham Crackers? Rich Chocolate Sauce? This cookie has it ALL! ALL the summer flavors you could ever want, bundled into an addictive, shortbread cookie format that'll make you wonder why you ever ate s'mores the traditional way in the first place!
Everyone who knows me knows I LOVE a good brunch. And GreenRiver offers one of the best I've tried all summer, especially when it comes to this french toast. I mean just LOOK at it! The delicately roasted hazelnuts and butterscotch banana filling make this one of the most unique french toast dishes I've ever had!
When it comes to hot drinks I'm willing to drink in summer, this unique take on a chai latte is top of my list. The spicy turmeric adds just the right boost of flavor (not to mention health-benefits) to make this latte positively addicting, even in extreme summer heat!
There's nothing more comforting than a cool, healing smoothie bowl in summer. I work a lot of long, hard hours outside during summer and it's my busiest season so some days I don't really have time for a proper meal. These fueling bowls of magic are the only thing some weeks that prevent me from collapsing from sheer exhaustion. They have all the nutrients I need all while giving me the mental boost my brain REALLY needs this time of year.
Michael Jordan Steakhouse's Garlic Bread
Rich Garlic Bread covered in bleu cheese fondue? Do I even need to explain this one? Just look at it! This has been by FAR one of the most surprising dishes I've tried all summer not-the-least because until recently I didn't even know the Michael Jordan Steakhouse existed! And now I'm addicted!
One of the best and zestiest fish sandwiches you'll ever meet! And the perfect dinner to snack on al fresco while at my favorite Chicago summer patio! The spicy sauce, fresh pickles, and other traditional toppings make this fish sandwich unique without feeling pretentious.
What dishes have you been loving this summer?