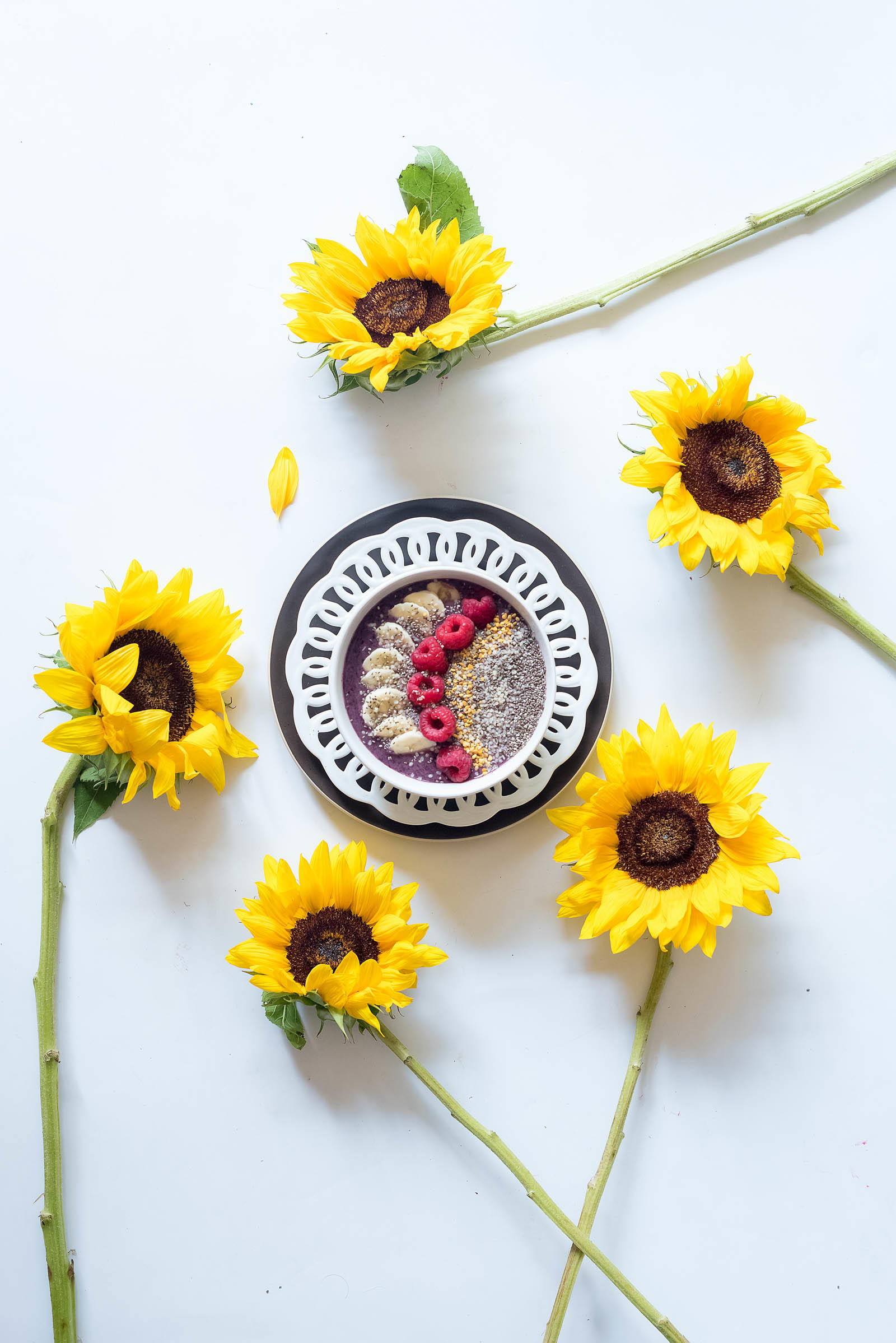 As part of my personal campaign to relax more this past month, I've also been working on my personal health.
Especially after the truly gluttonous meals I had last week for my birthday!
So when I'm not eating out lately all I've been eating are smoothie bowls blended at home. Between my Matcha Power Bowl and today's recipe, I've noticed a HUGE difference in my energy levels and in my general health — even die-hard foodies like me have to turn to healthy foods every now and then. These nutrient-packed bowls are so cooling in the summer heat too — a major plus with all the ridiculous heat and humidity we've had these last few weeks!
Today's bowl is EXTRA special though because it's a serious brain-boosting blend.
You know that hazy fog you can't quite shake some mornings? This bowl is the ULTIMATE cure!
Combining Moon Juice's Brain Dust (which I've been obsessed with since March) with brain-boosting açai powder and blueberries as well as energy boosting bee pollen, this smoothie bowl is a serious game-changer on those busy, rough mornings when you just can't seem to clear your head!
So what are we waiting for? Let's get blending!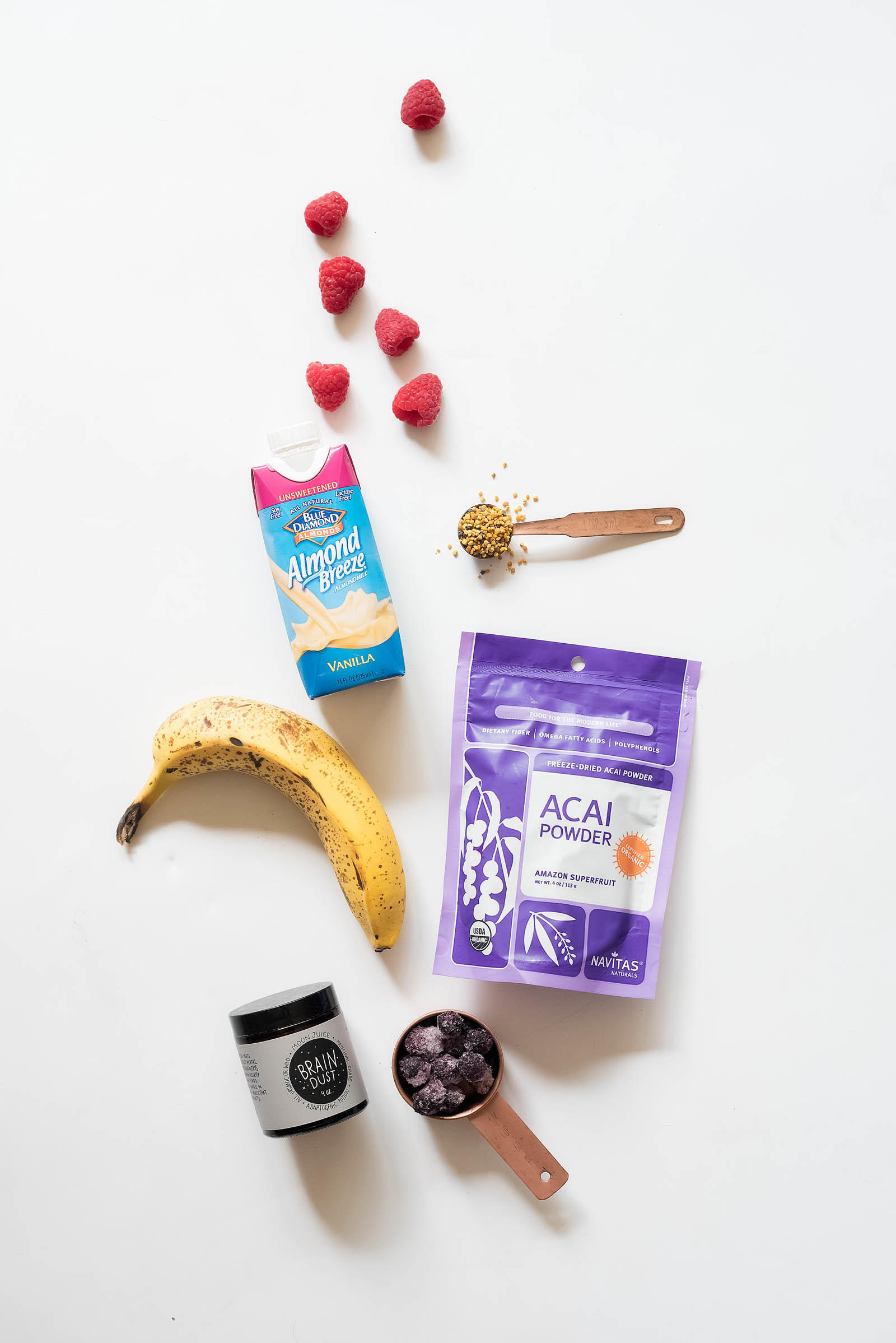 Brain Boosting Açai Smoothie Bowl

Yields 1 Serving
1 Frozen Banana
1 Cup Frozen Blueberries
1 Cup Cold Almond Milk
1 – 2 Tablespoons Açai Powder
2 Tsp Brain Dust*
1 Tsp Bee Pollen
1 Tbsp Almond Butter** (optional)
Fresh Fruit, Flax Seeds, and Chia Seeds for Topping
In a blender, combine almond milk, almond butter (if using), Brain Dust, bee pollen, and açai powder until well-mixed. Add frozen banana and blueberries and blend until well-mixed.
Top with sliced fresh banana, fresh raspberries, and a sprinkling of bee pollen, flax seeds, and chia seeds. Serve cold!
* This Brain Dust powder can be eliminated from the recipe easily. I recommend adding a Tbsp of chia seeds to give a nutrient boost if you omit this.
** I always like to add nut butters such as almond butter to my smoothie bowls however Hubby prefers that I make these smoothies without the butter. The recipe tastes excellent either way!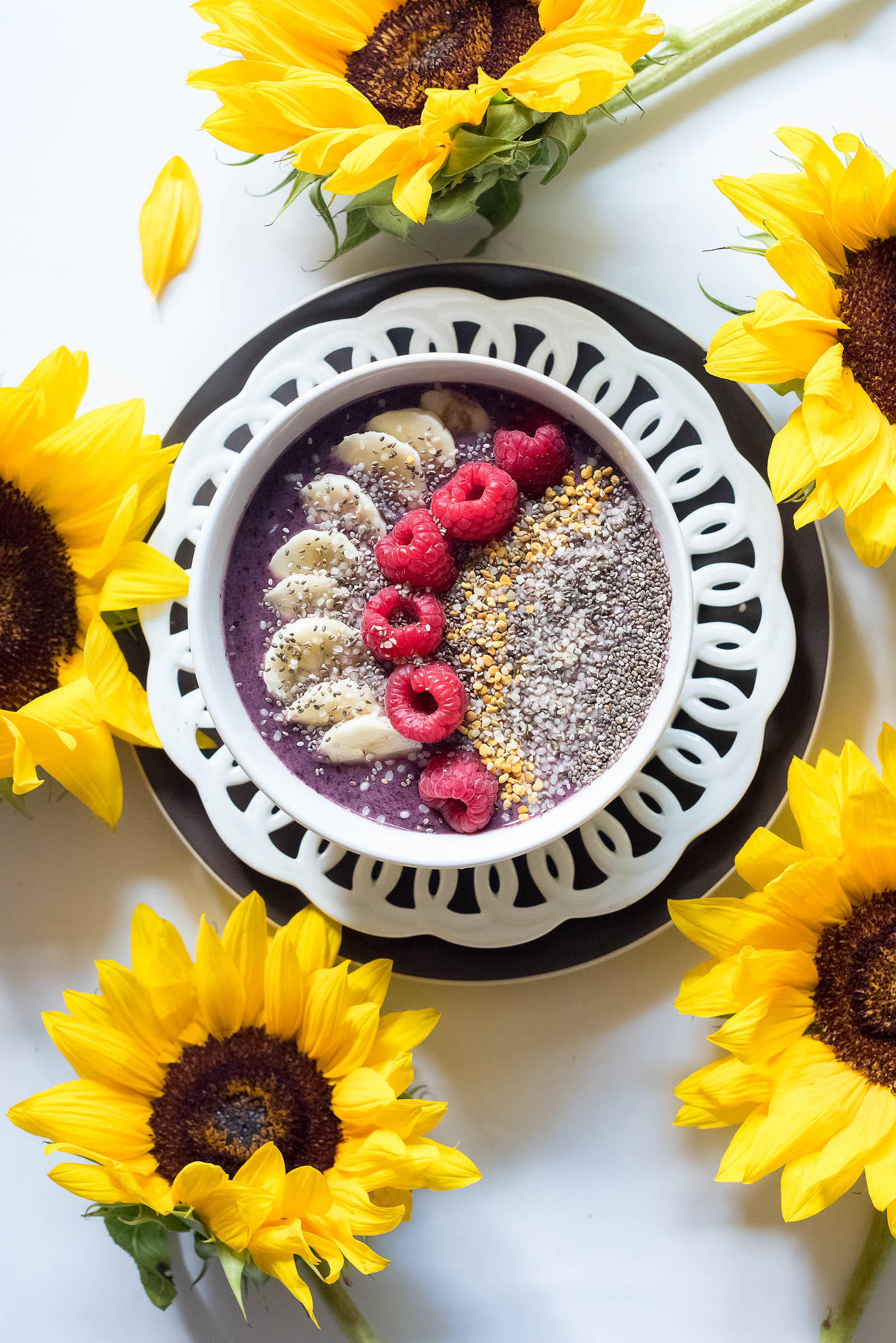 Pro Tip: I like to really pack in the nutrients in my smoothie bowls so I tend to cover them in bee pollen, flax seeds, and chia seeds — feel free to just lightly sprinkle these toppings on if you don't want so much of a nutrient WHACK in your bowl!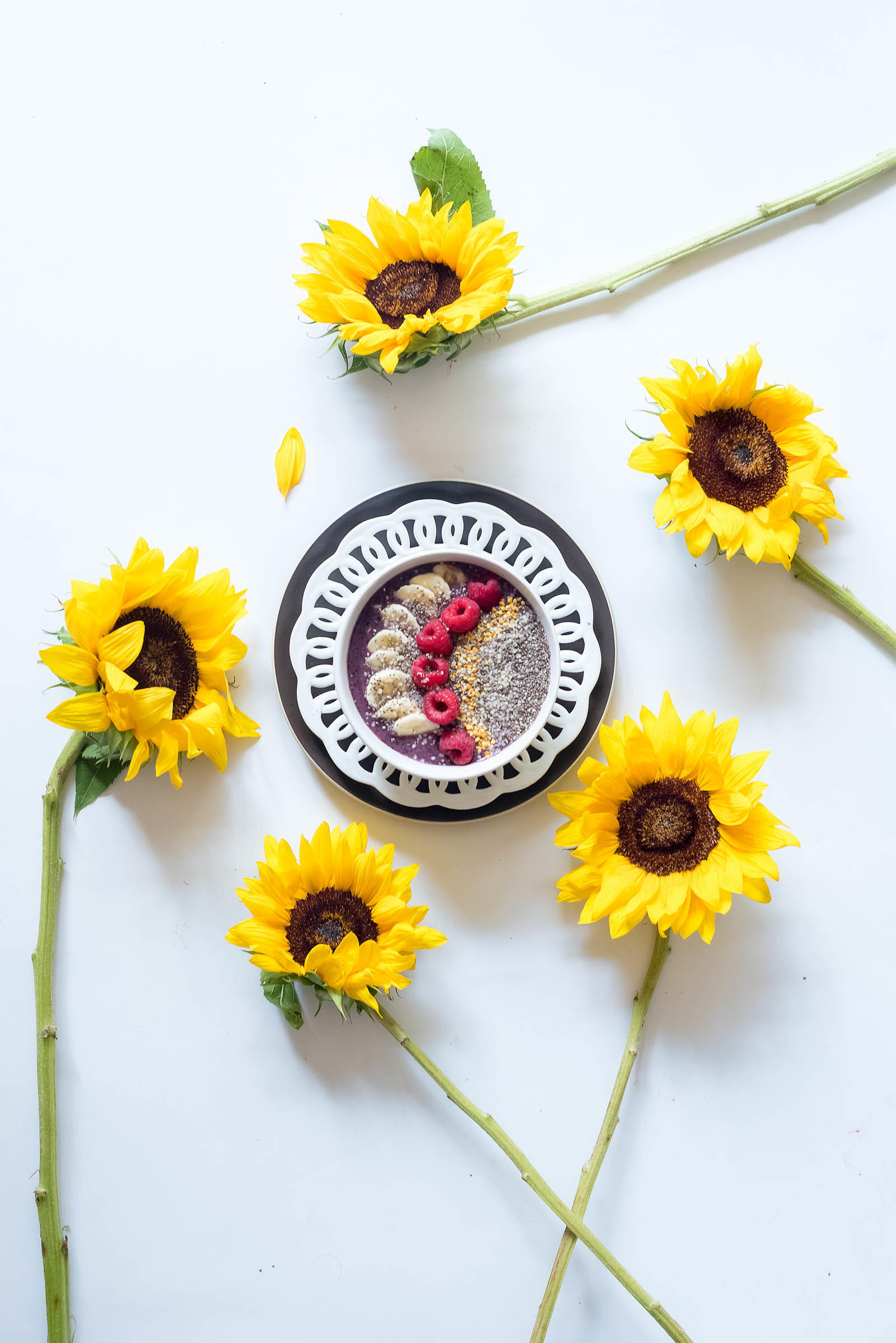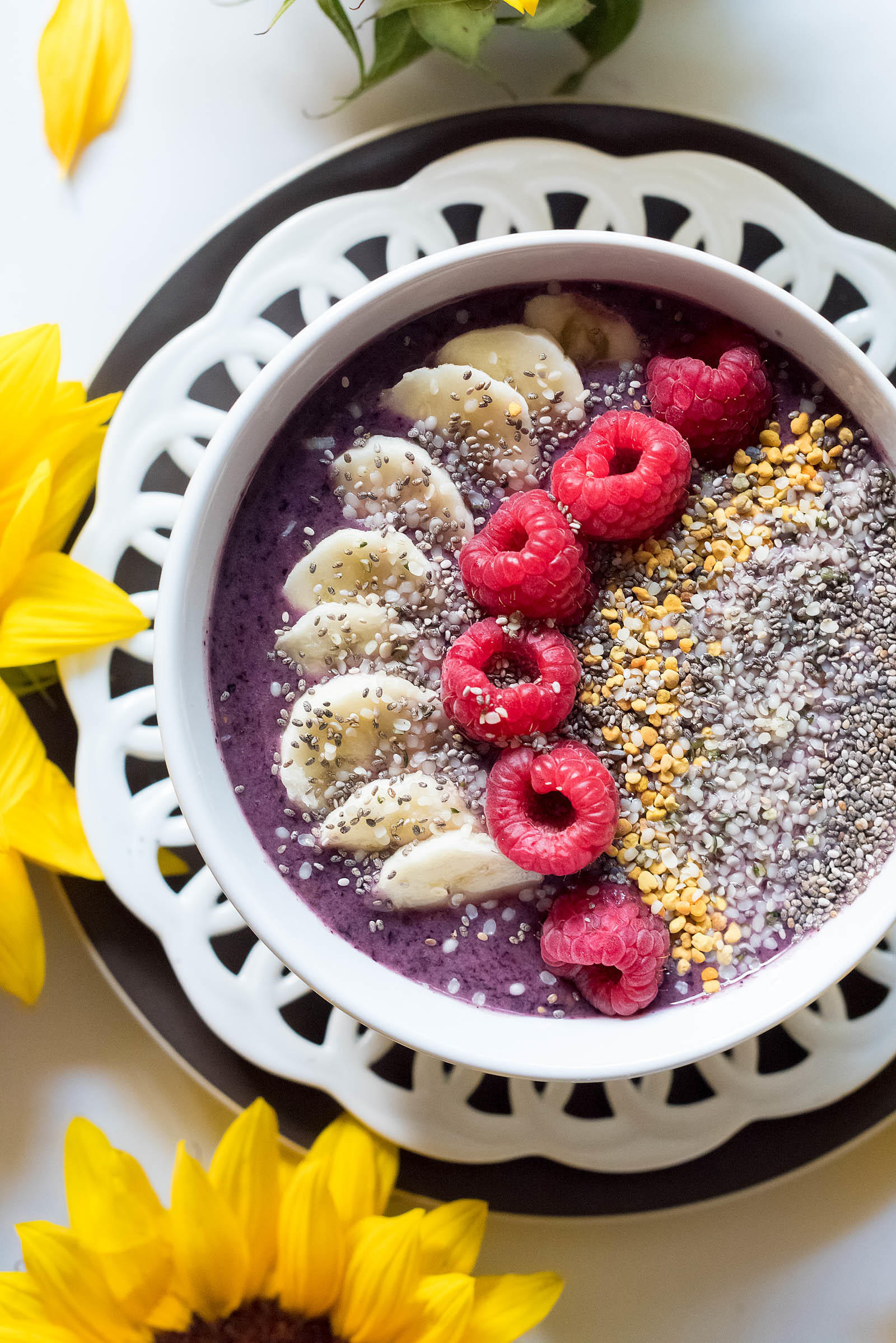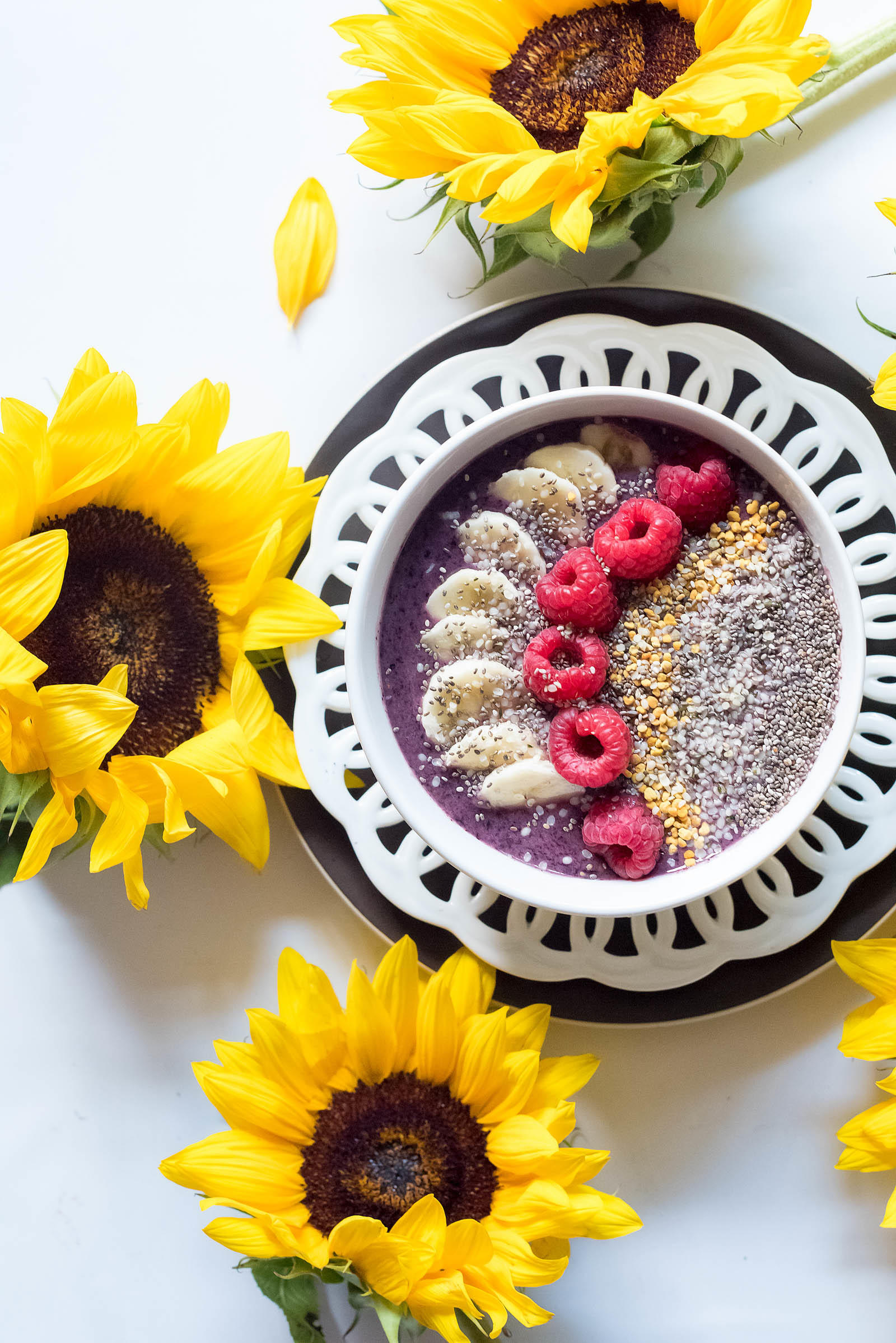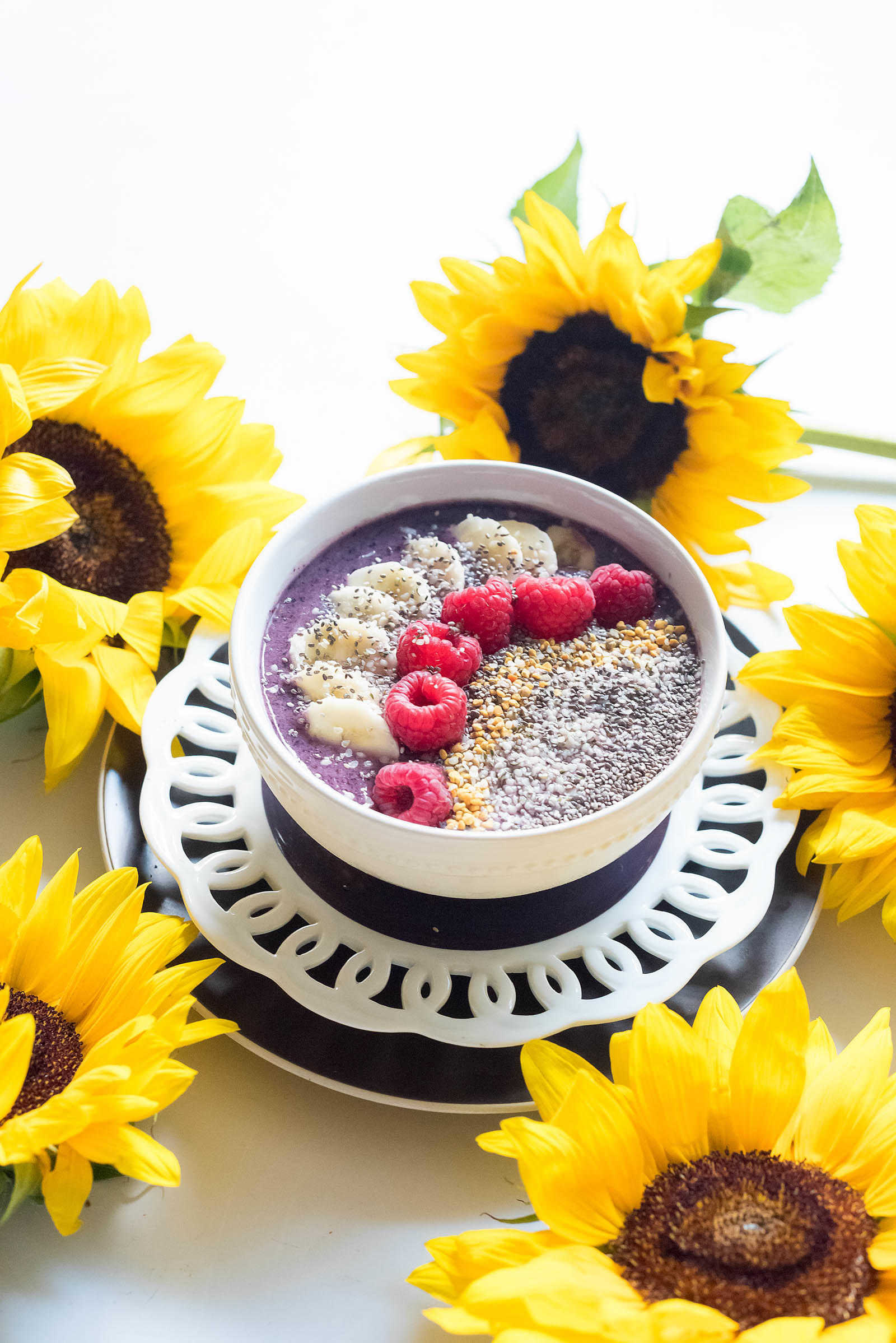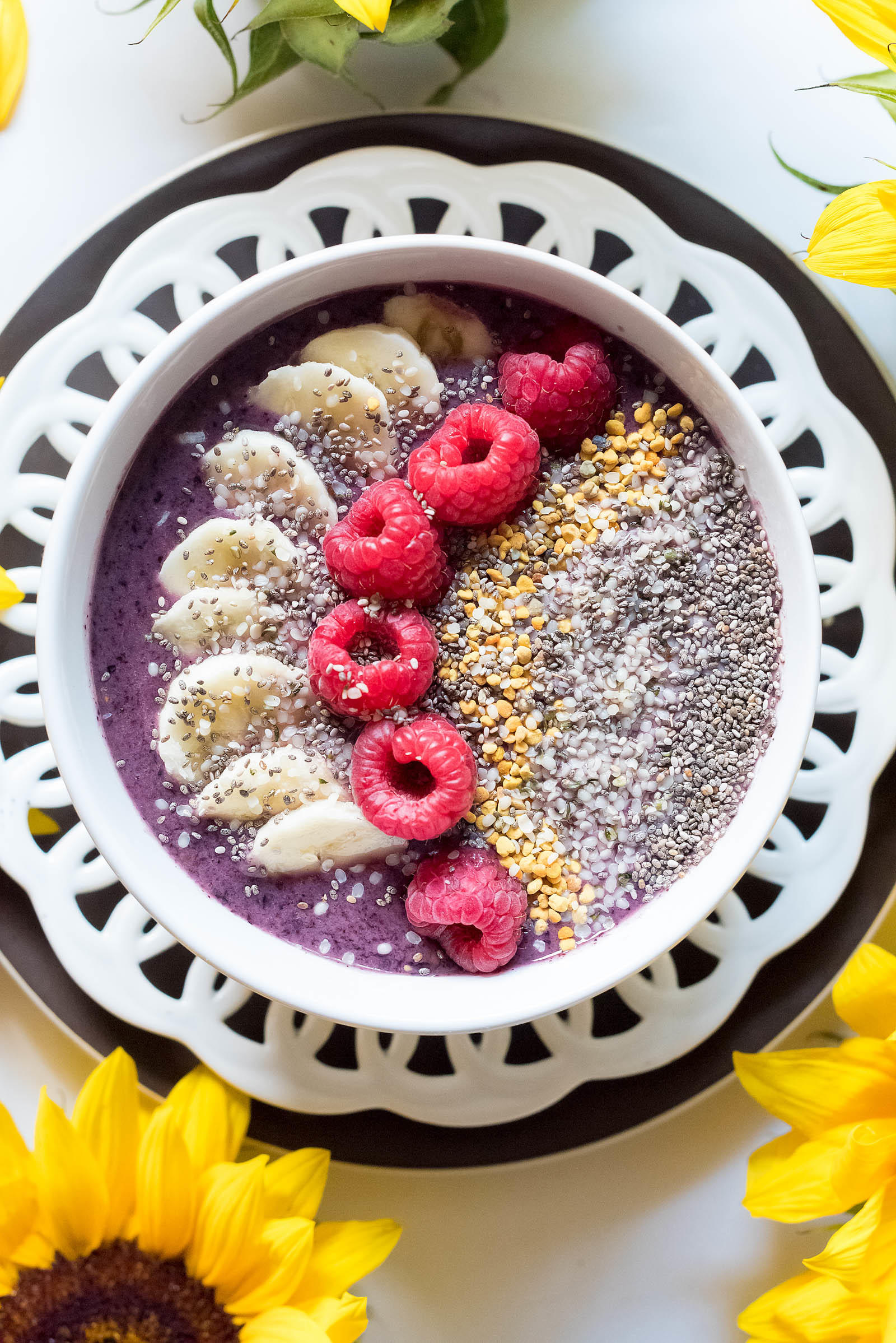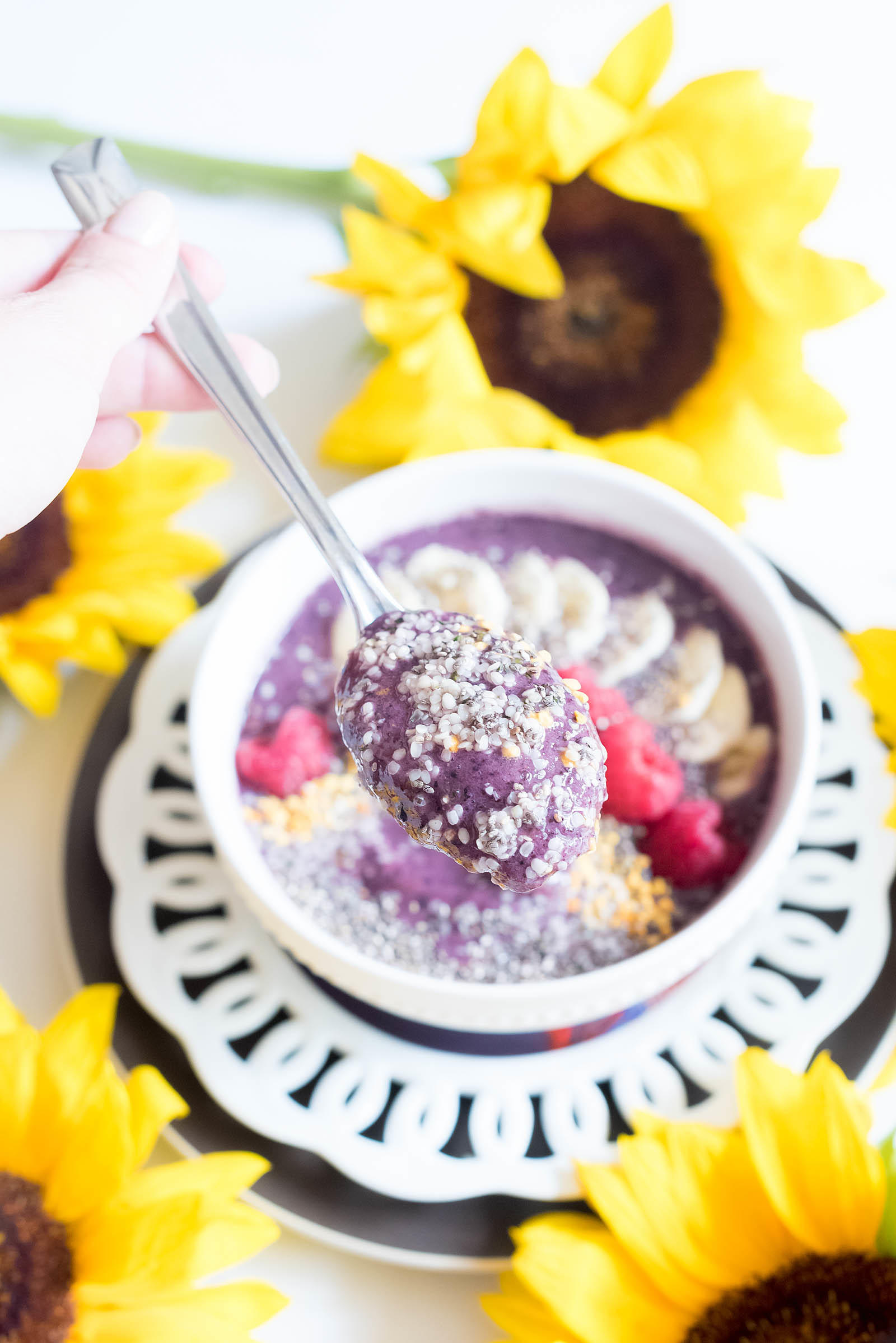 Don't forget to share your Brain Boosting Açai Smoothie Bowl photos with the #SedBona tag on Instagram and Twitter!