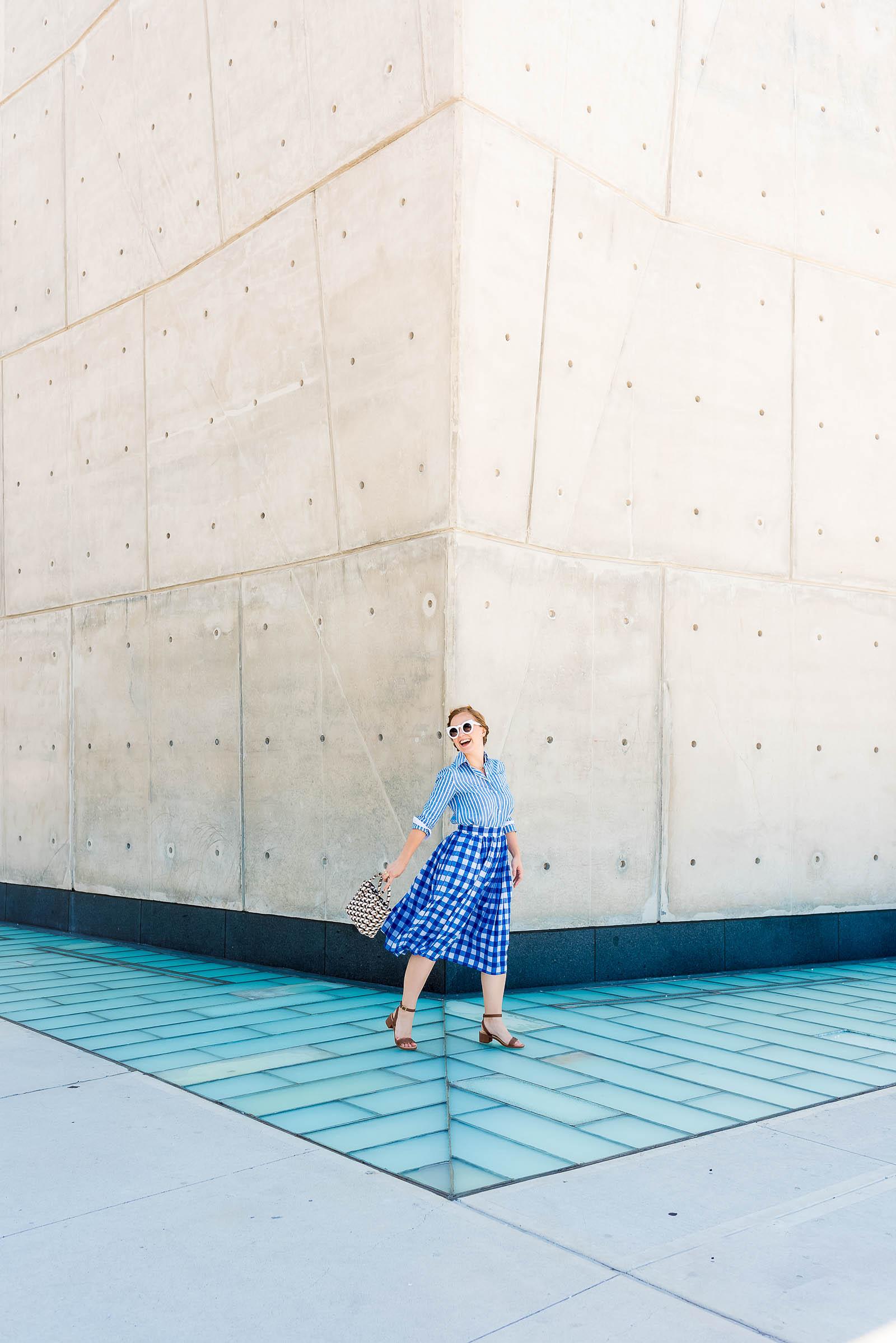 Generally speaking I'm a very picky person.
Picky about my food (and where I eat). Picky about my clothes, their quality, cut, and longevity. I'm picky about where I travel and why. Picky about my friends. And my camera gear.
So on the rare occasion I come across a new-to-me brand producing something remarkable, I get very excited. As you've probably noticed here on the blog, I buy from the same companies over and over again because I know I can trust them: their designs, their quality, and their usefulness. So whenever I find a new company that meets all my criteria, I get obsessive.
While in NYC last June I had the amazing opportunity to meet with the incredibly talented team behind Dagne Dover.
Jill had been bragging about her Dagne Dover bags for months and from the moment I stepped into their Soho office, I could totally see why…
Everything from the quality of materials, to the amazing number of pockets, straps, accoutrement in each and every bag — no matter how small — makes this my new favorite brand. And it's one you absolutely need to know about too.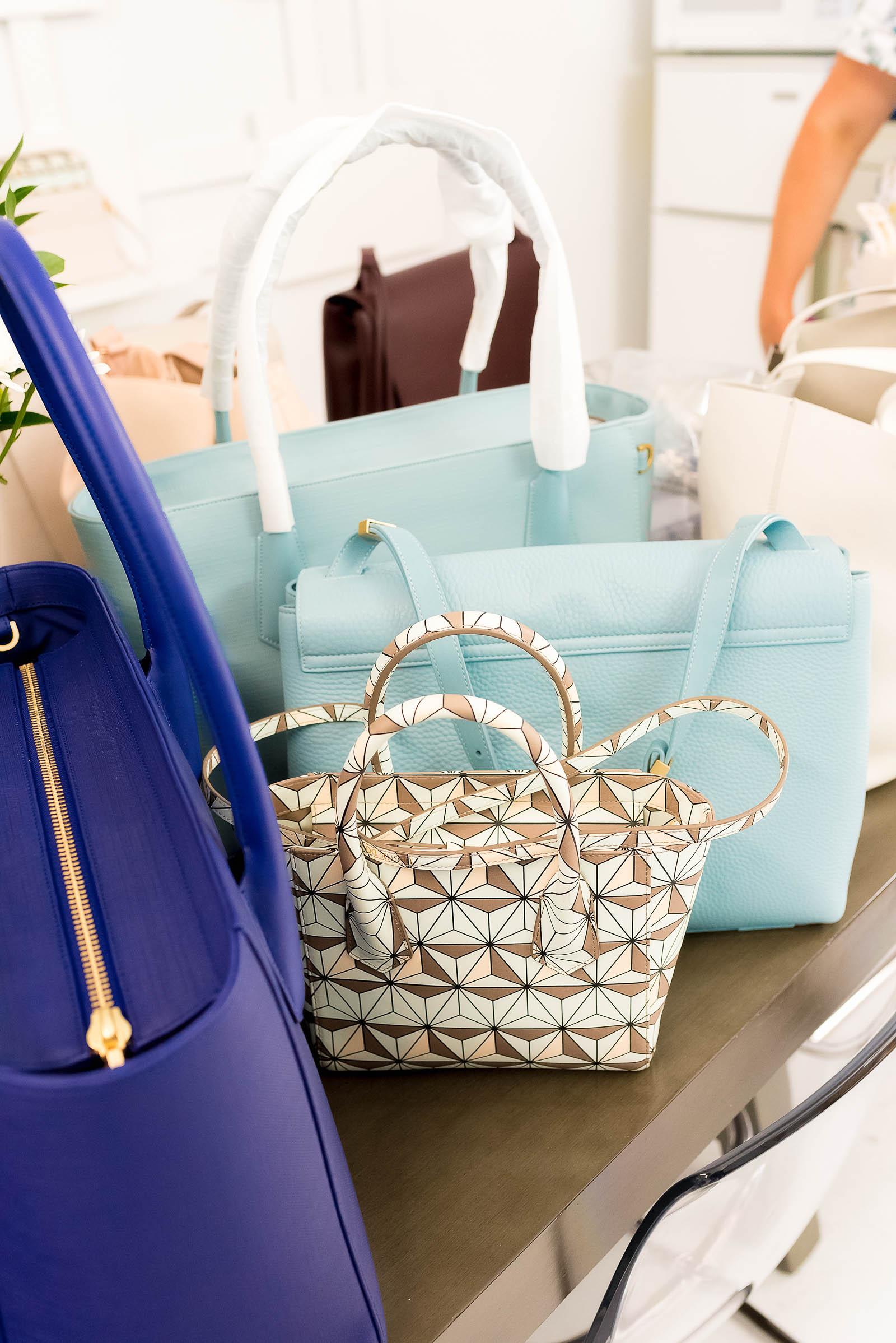 Dagne Dover bags come in a wide array of totally swoon-worthy shades and a huge gamut of sizes.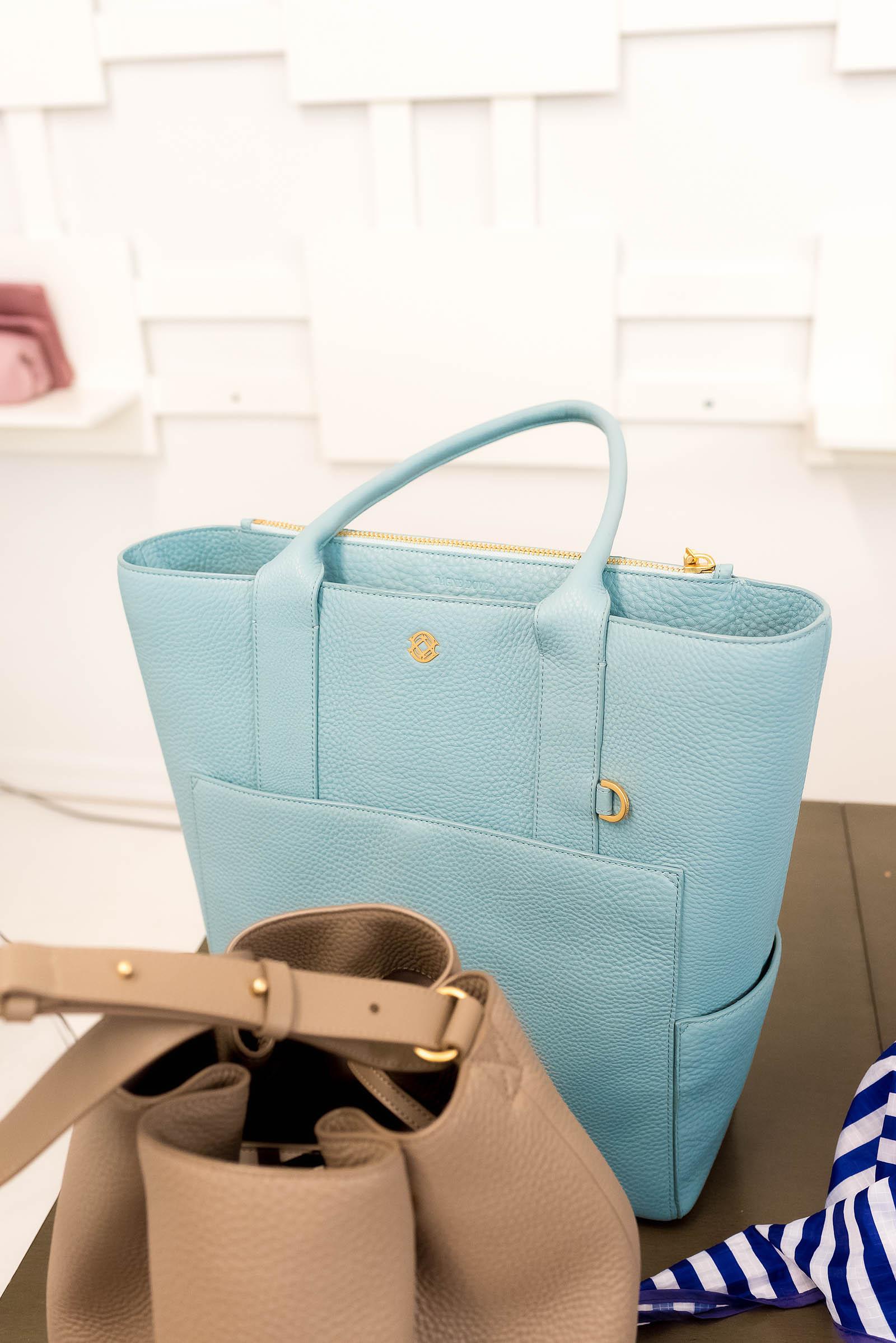 Everything from massive work totes, to pebbled leather bucket bags with so many amazing compartments,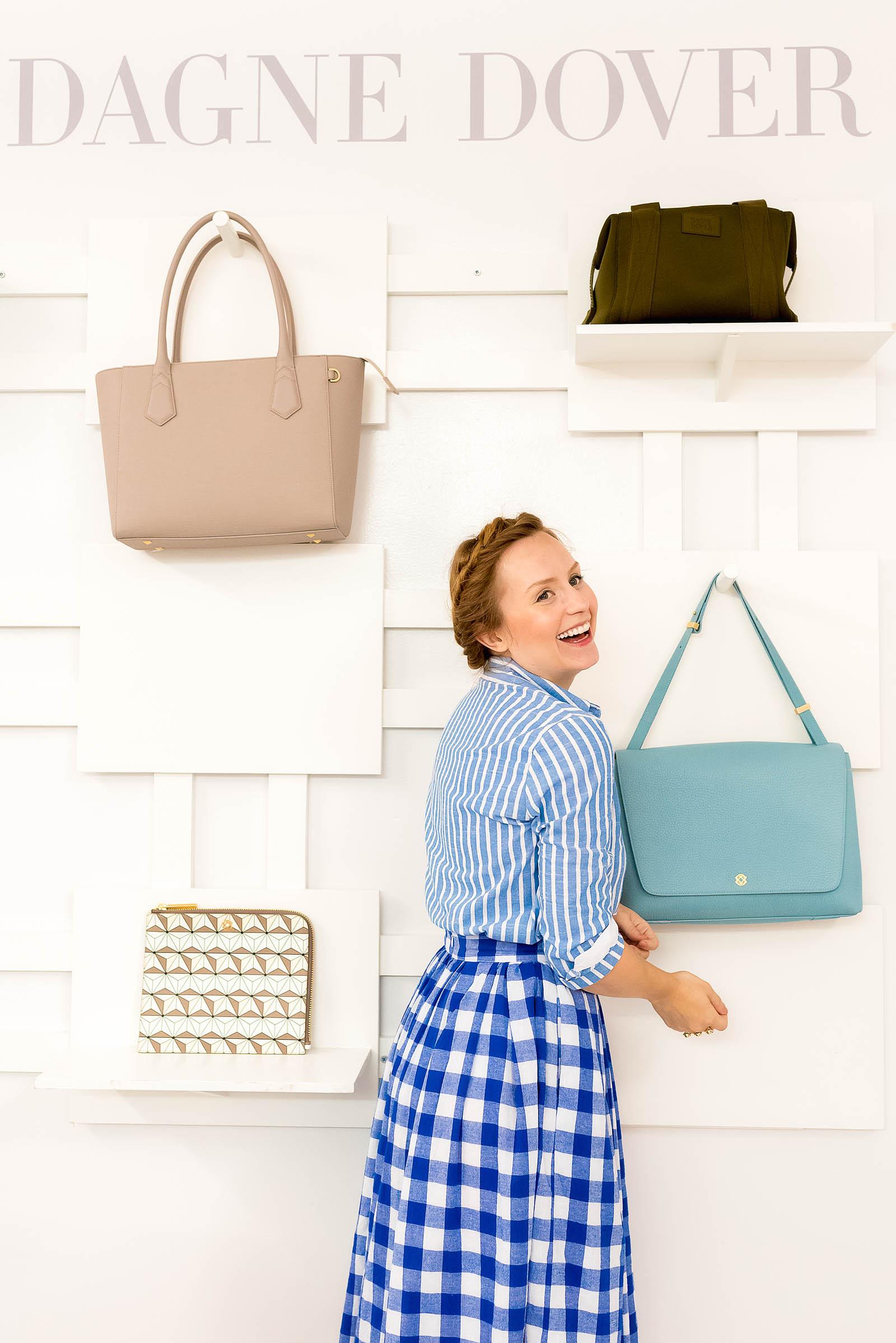 to lovely blue shoulder bags.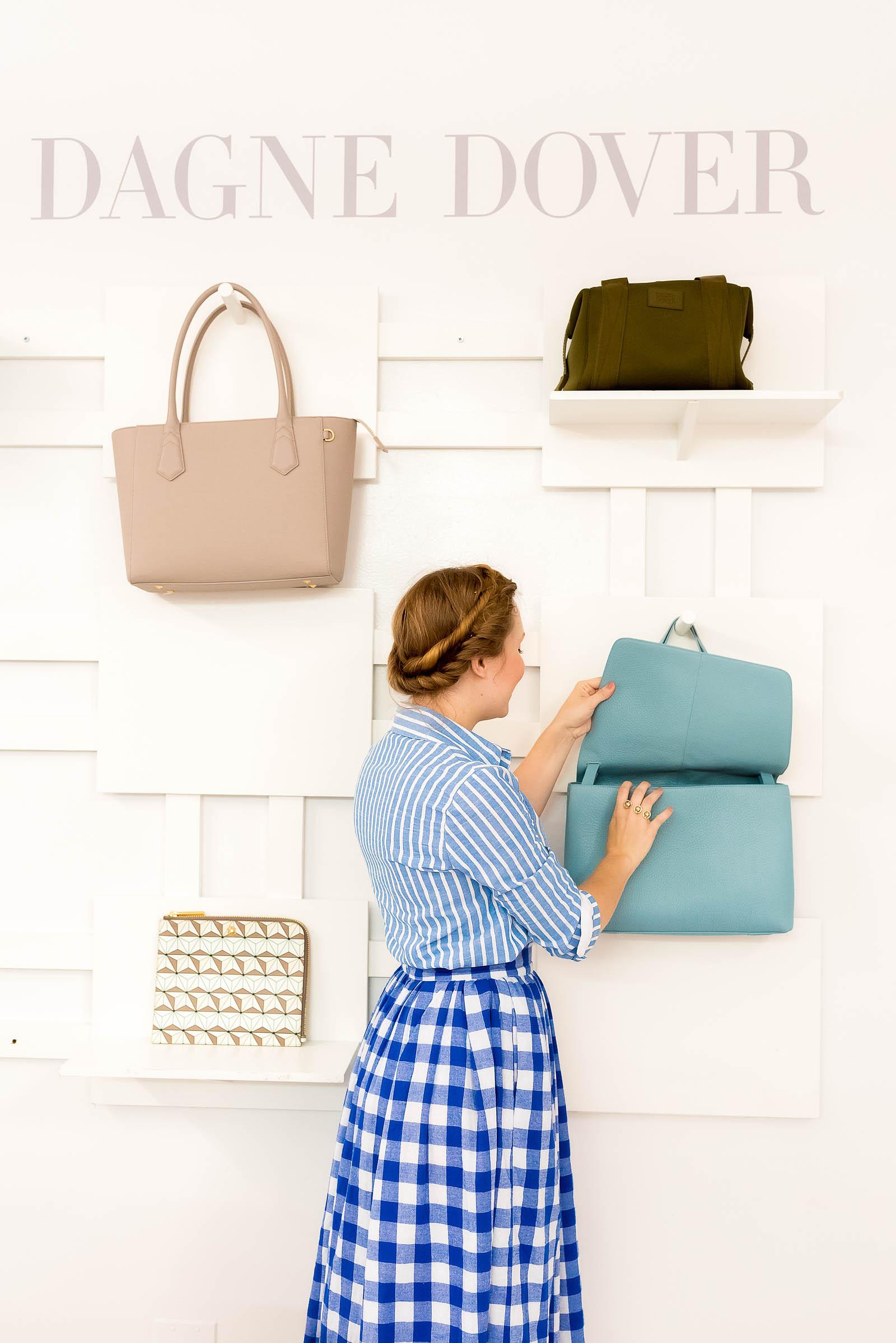 Which — in the true Dagne Dover style — have an amazing number of pockets. I love the styles of the Dagne Dover bags but I'll be the first to admit it's the genius of their interior designs that really get me excited.
Some of them even come with built-in water bottle holders! Needless to say we had an absolute BLAST checking out the new collections and picking out our favorite pieces (my wishlist is sooooo long now).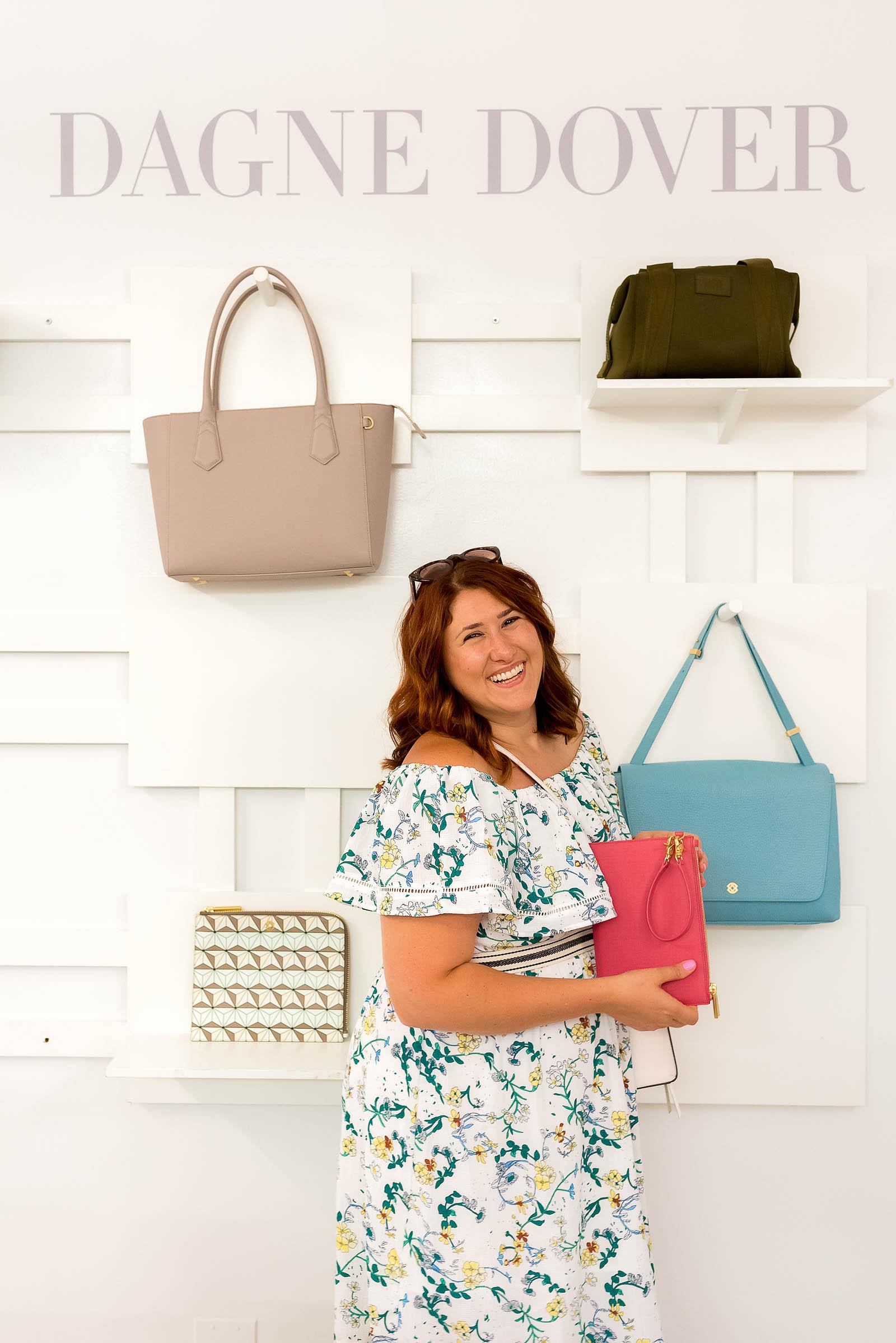 Thank you to Jill for introducing me to my newest obsession!
Care to shop these amazing bags for yourself? Here are a few of my absolute favorite Dagne Dover pieces:
And — in the perfect ending to an NYC day — after visiting the Dagne Dover headquarters we had a mini-photoshoot nearby (could. not. be. more. obsessed. with. my. mini. tote!):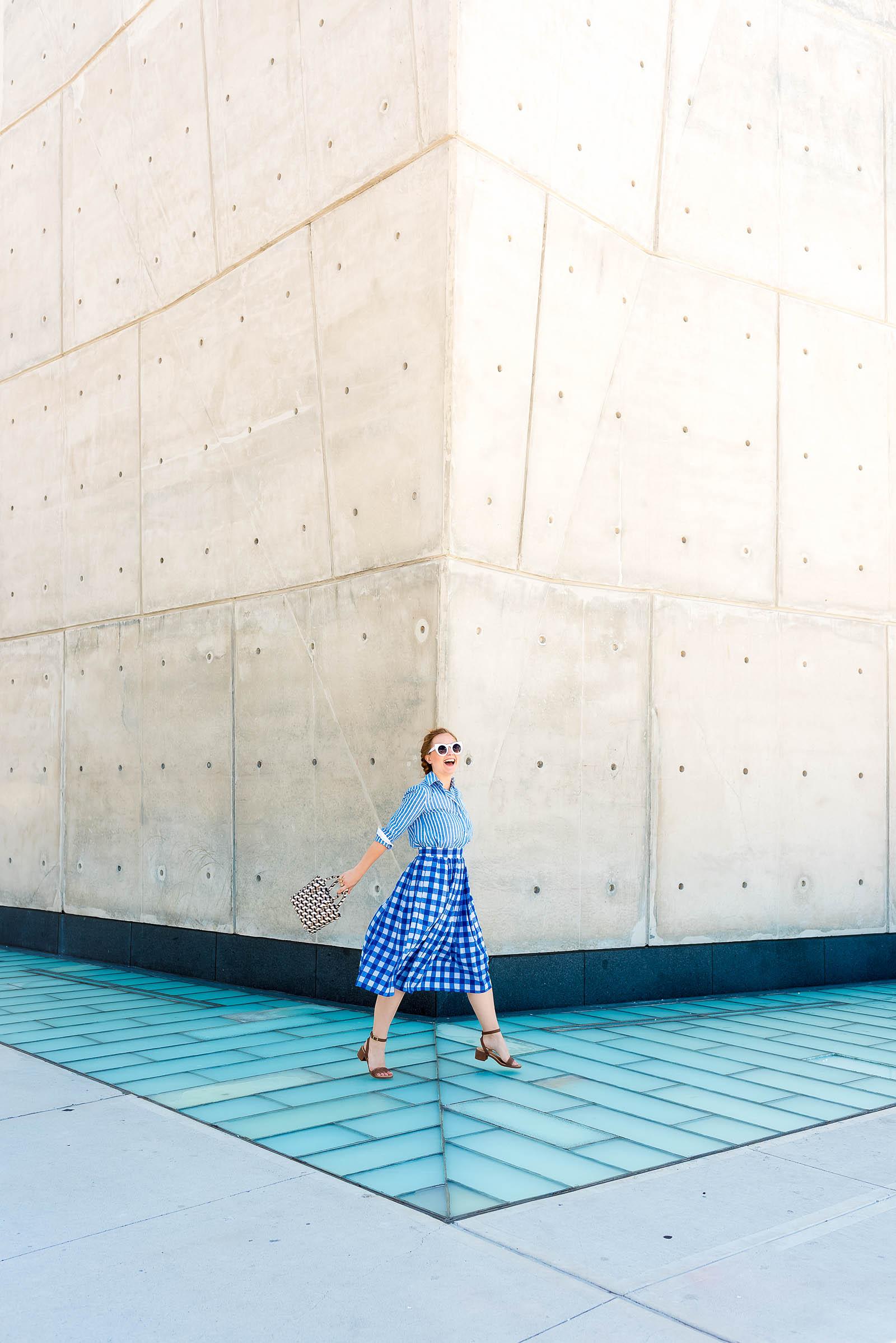 SHOP THE LOOK:
Top – SheIn || Skirt – c/o SheIn || Sandals – Crocs || Bag – c/o Dagne Dover || Sunglasses – SheIn
Photos courtesy of Jill of Hot Pink Style
(P.S. Many thanks to the lovely ladies V & Michelle for fixing my hair in the whipping wind during this shoot!)