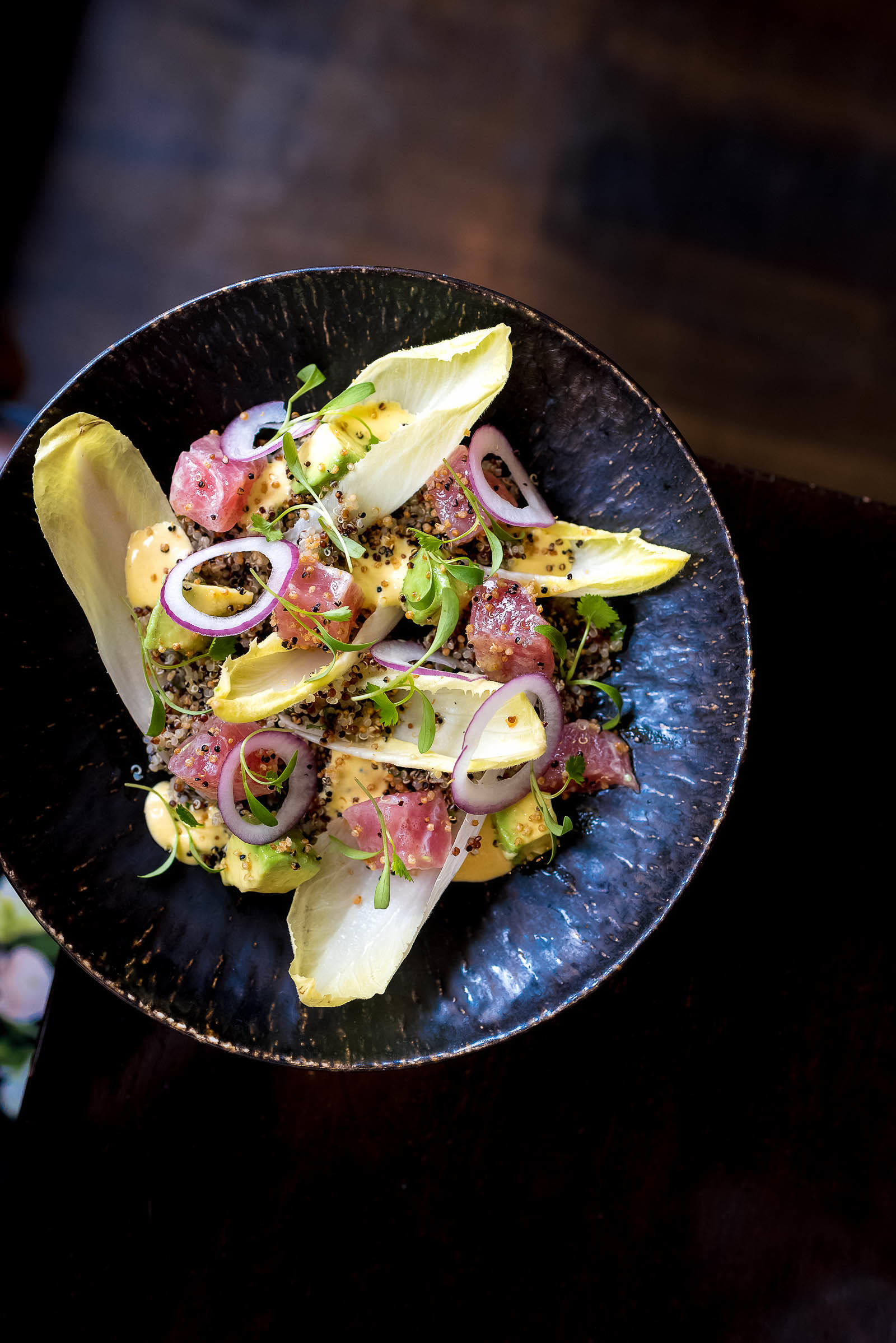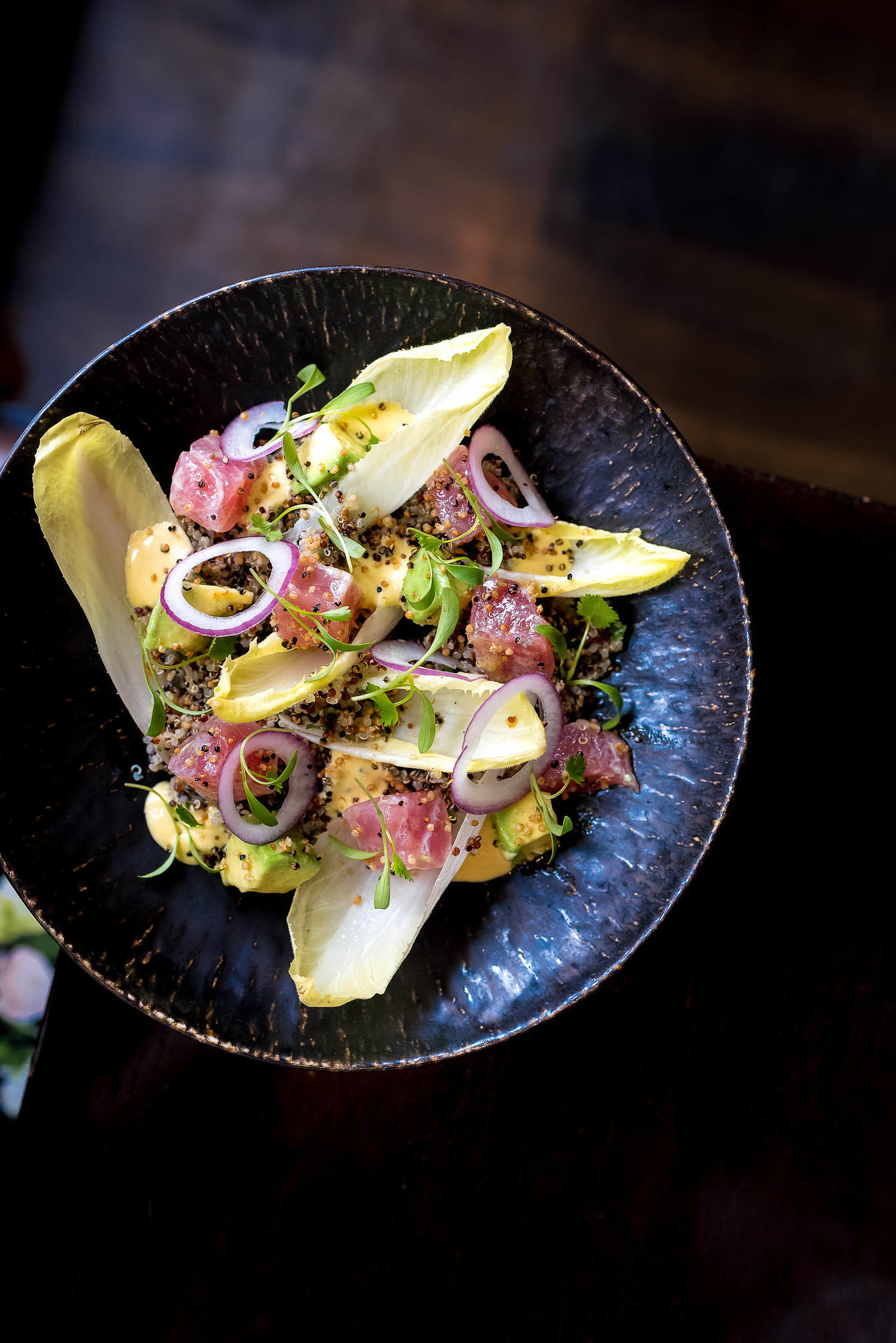 Ceviche.
Delicious, zingy ceviche.
It's one of my absolute favorite foods and something I especially crave in the warmer, summer months. I swear, give me a glass of rosé (or a Rosé Slushie Float) and a pile of fresh ceviche and you may not hear me say a word for over an hour.
Ceviche is something to be enjoyed thoroughly, after all.
But finding good ceviche in Chicago can be tricky. Expat has a delicious selection but is only open during the summer months and I've only recently discovered Mexique's seasonal takes. Nope, for years the one and ONLY spot I've turned to for my ceviche fix is Tanta.
Ceviche Lovers Rejoice! It's true Peruvian cuisine served up in a swanky River North space with one of the city's best rooftop bars. See why I've been loyally patronizing this spot for years?
And today I'm finally sharing this culinary gem with you too! PREPARE. TO. DROOL.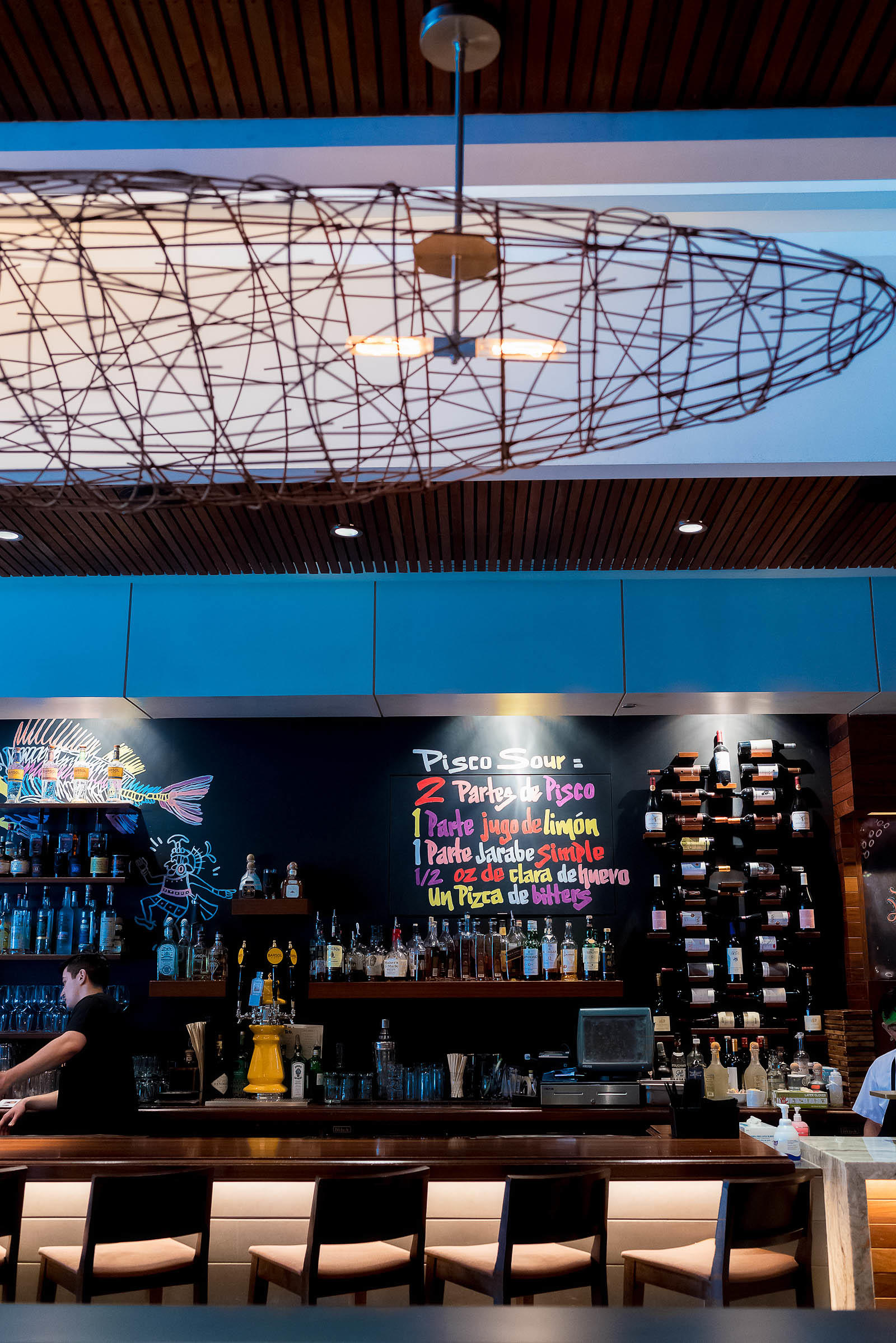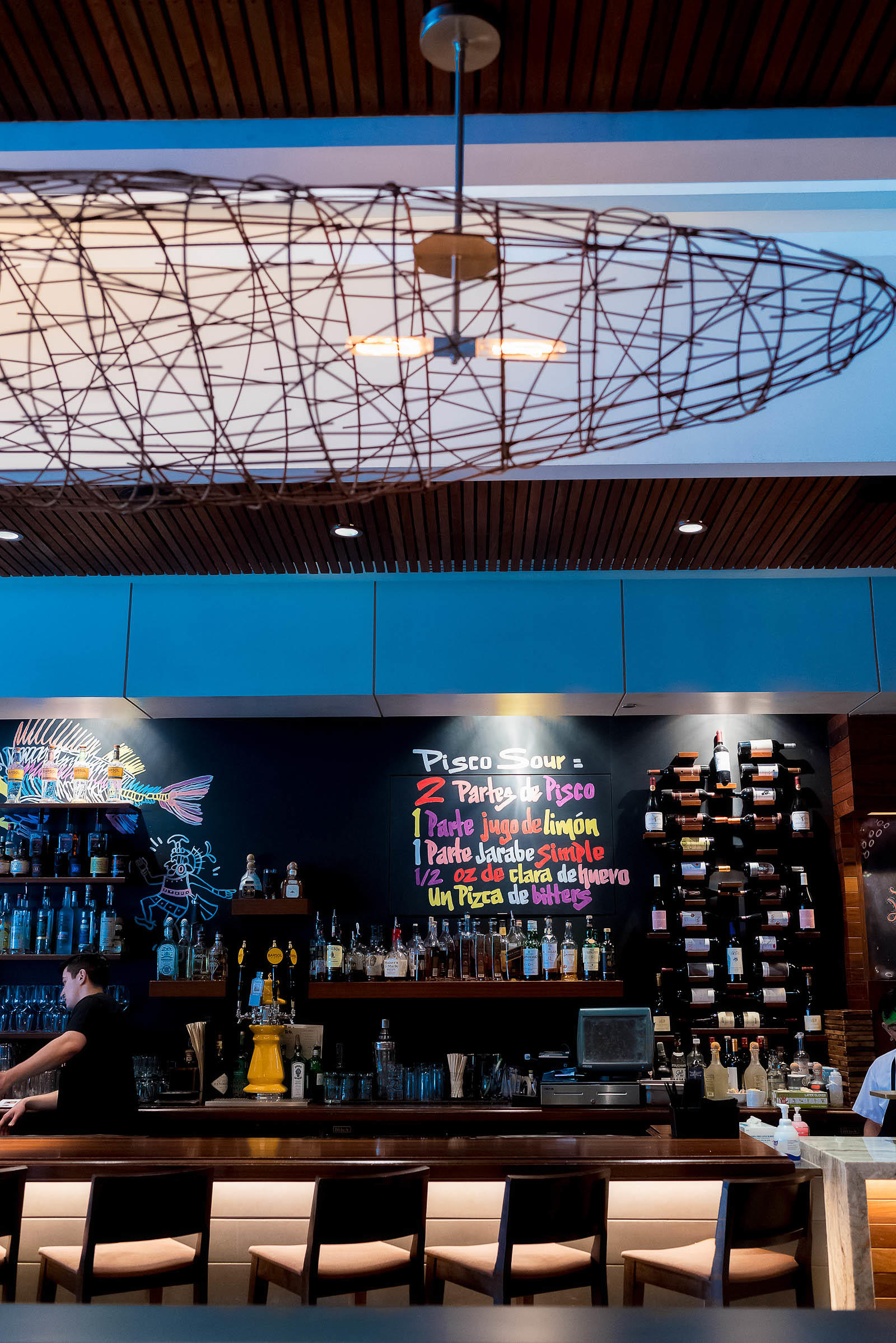 The downstairs space is moody yet colorful, in true South American style.
Since it was raining on my last visit I wasn't able to shoot any photos of the upstairs patio but believe me when I say it's stunning and a MUST-SEE next time you're in River North.
If you stop by during lunch, I highly recommend trying one of Tanta's booze-free luncheon cocktails.
My personal favorite is this Sylvia Rose composed of blueberries, lemon juice, sage, peachaud bitters, and soda water. It's tart, zingy, and a great compliment to the flavors in ceviche.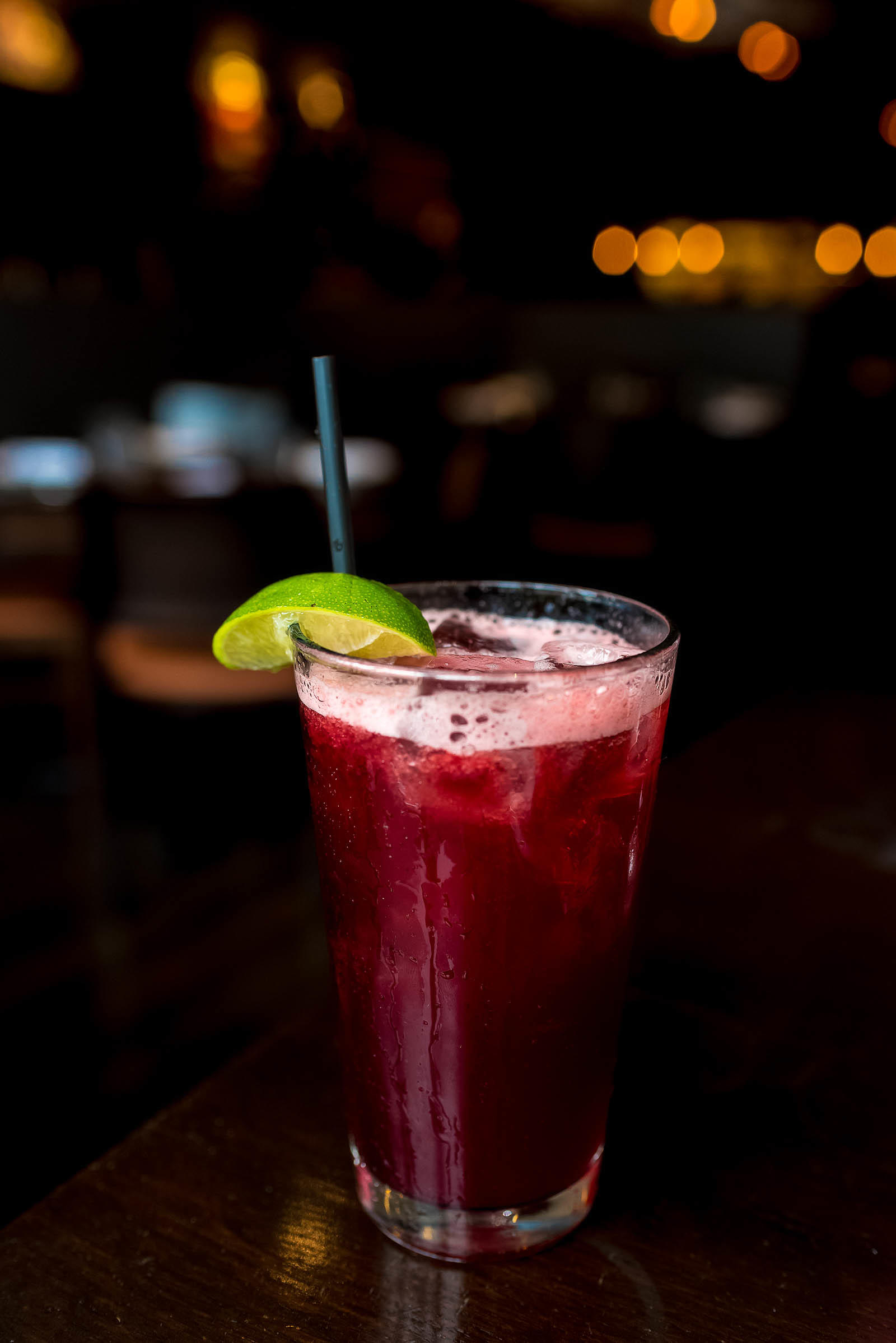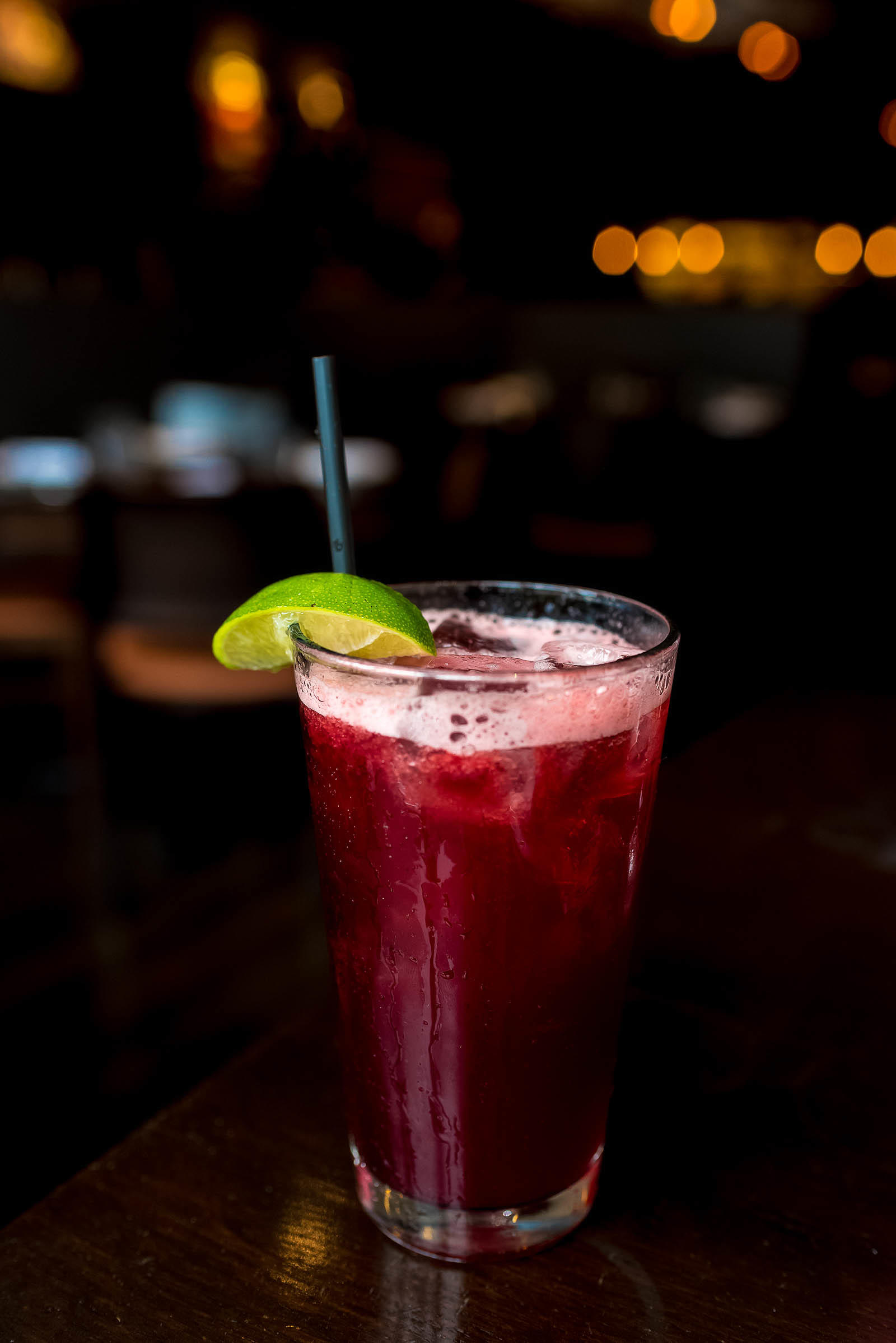 Or if you're looking for something a little sweeter there's always this Tropical Punch of passion fruit, cranberry, lime, and lemon juice too.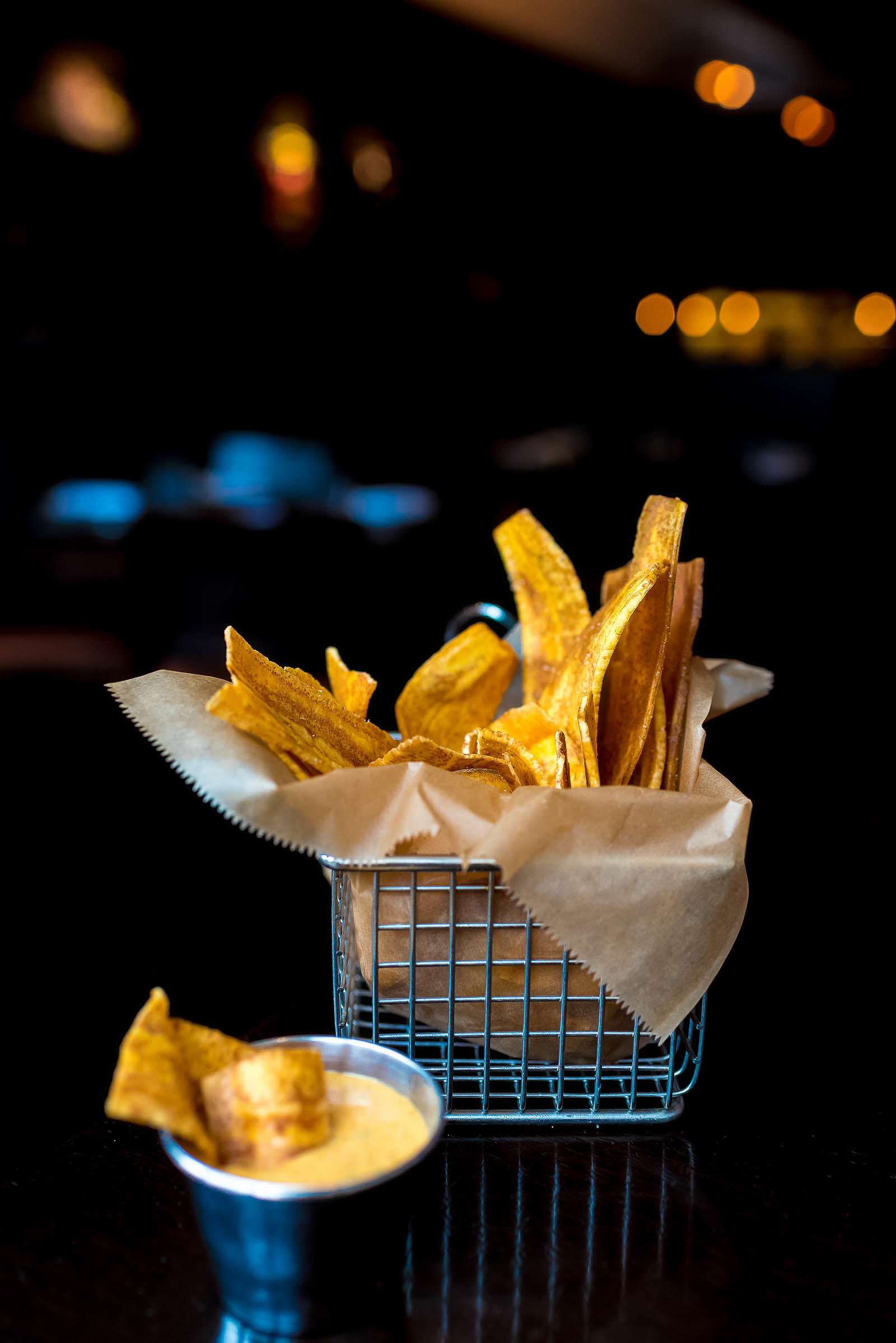 But when it comes to food, ALWAYS start out with Tanta's plantain chips with aioli dipping sauce.
The sauce is so good you may find yourself licking up every last drop out of the container. Or maybe that's just me…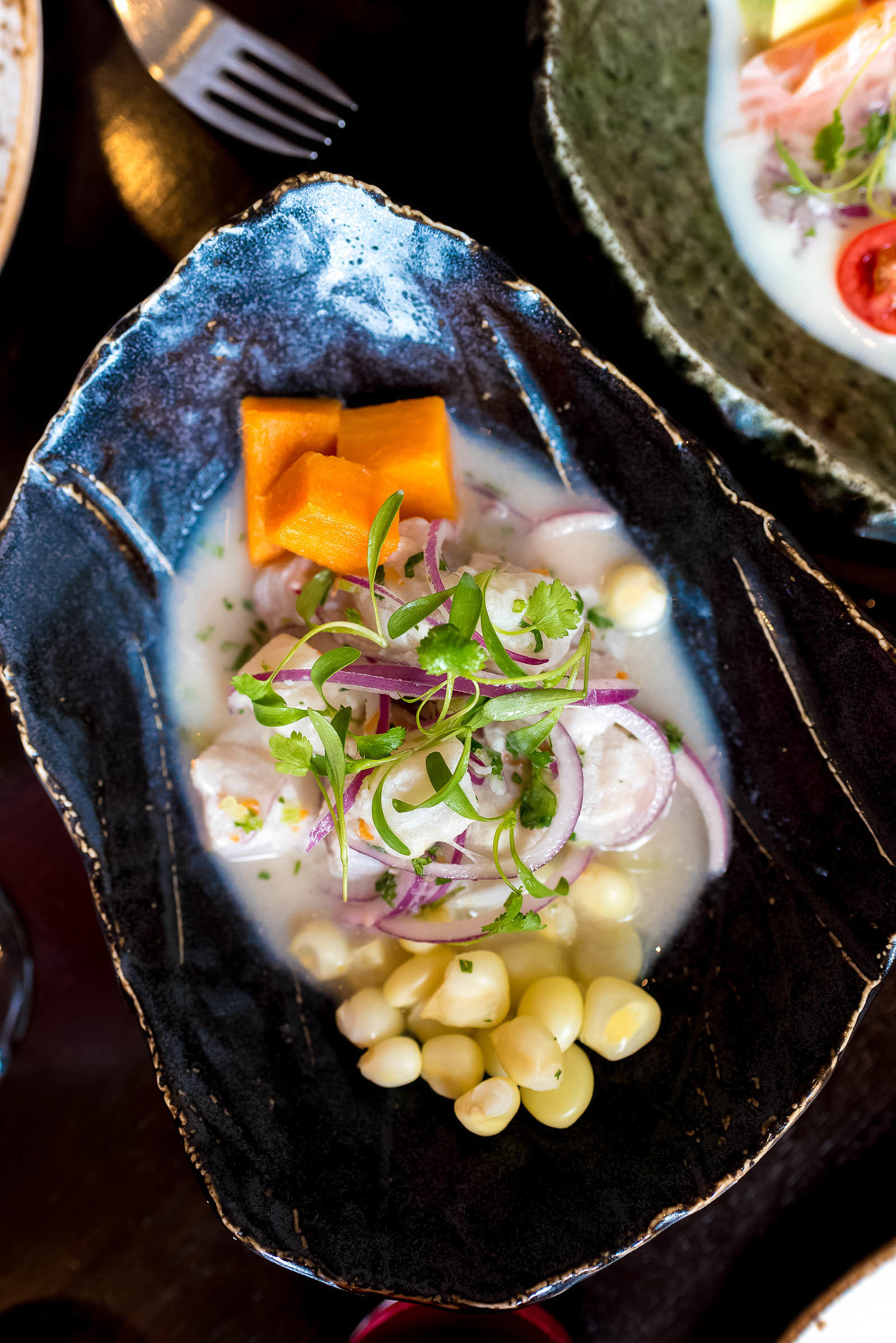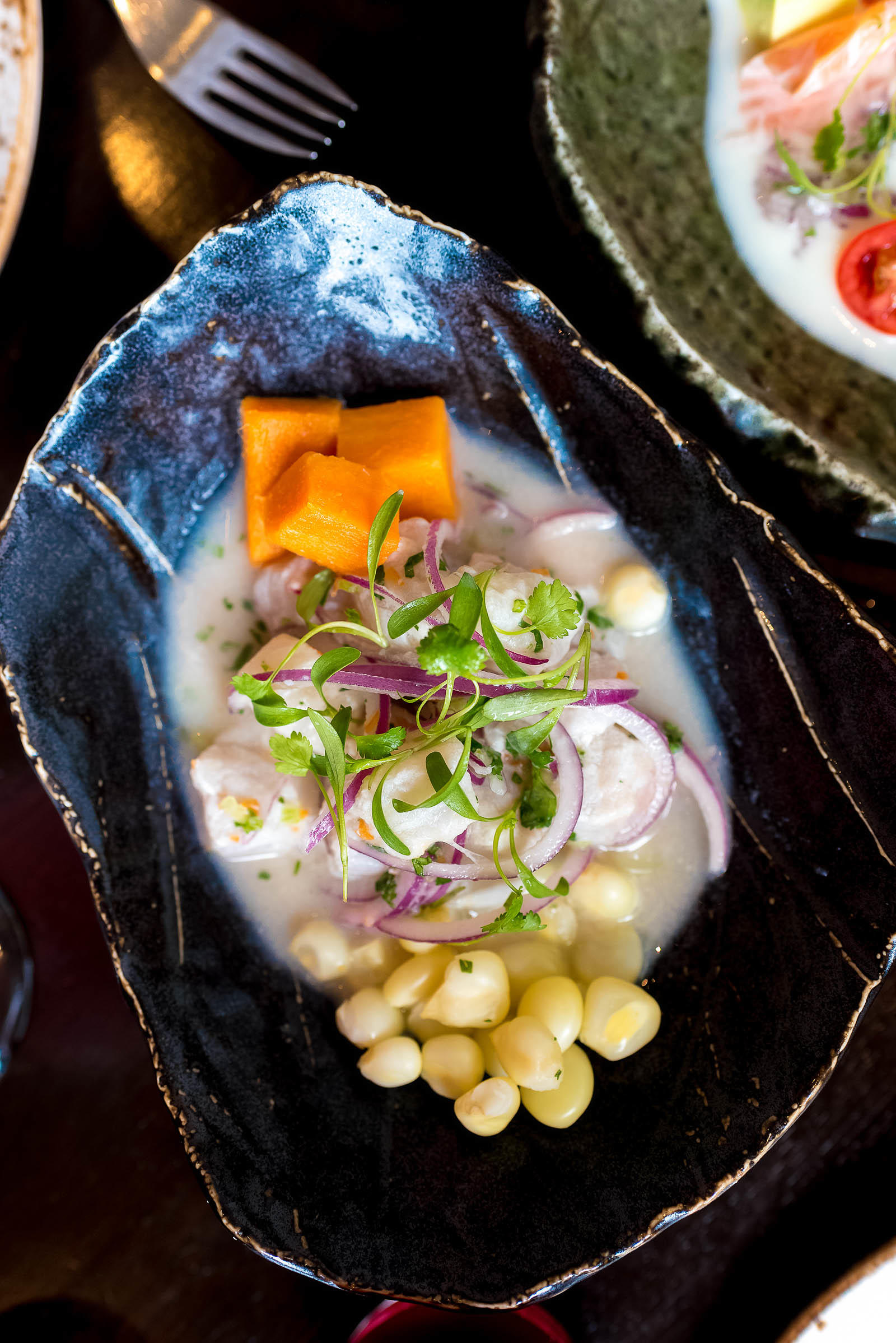 But we came for ceviche and ceviche we will have!
Peru, long considered the birthplace of ceviche, has some of the world's most delicious and original takes. Spelled ceviche throughout most of the world, Lima-residents and Tanta spell it cebiche so I'll be using that spelling throughout the rest of this post.
"You say cebiche, I say ceviche."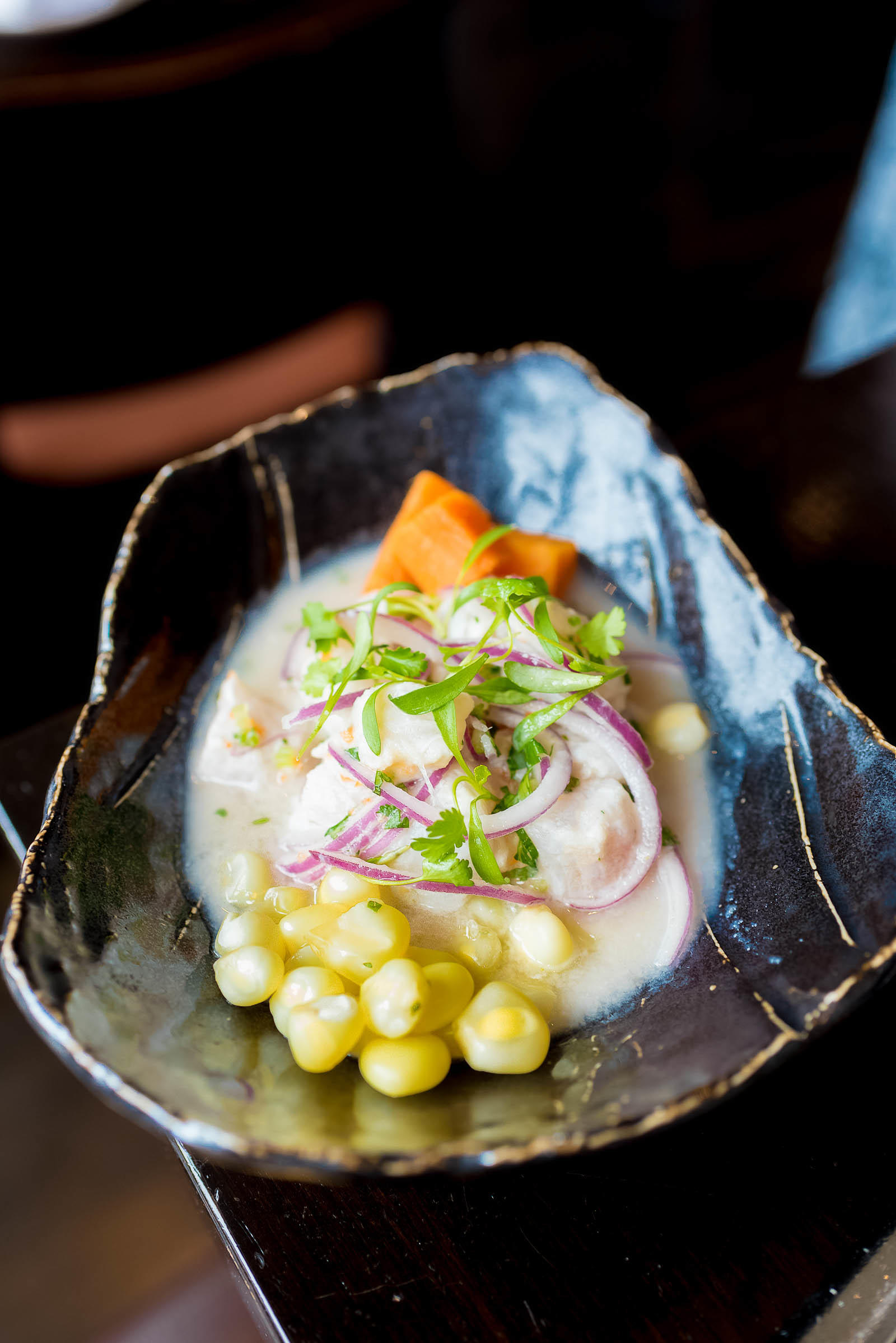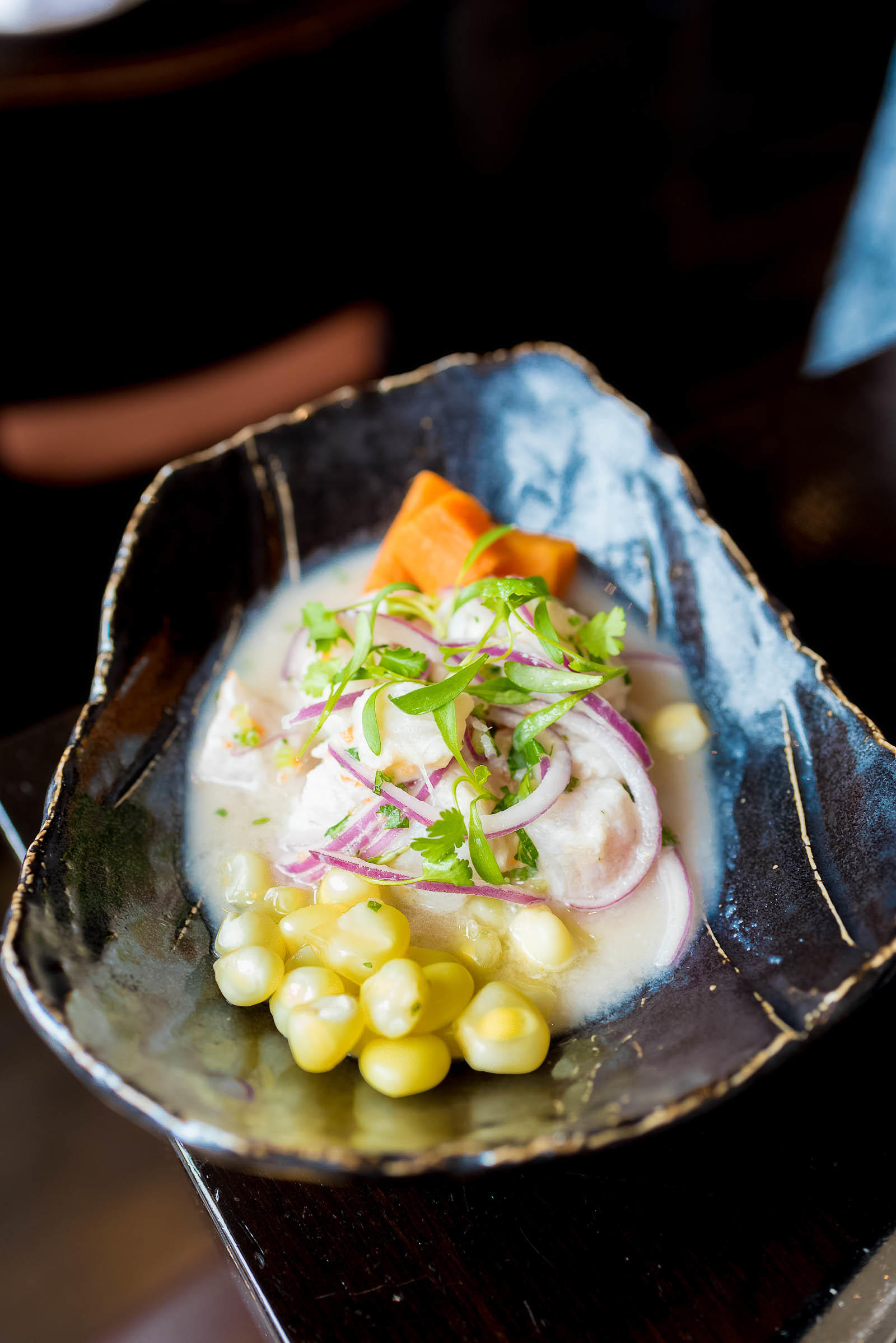 If you come to Tanta and only try ONE cebiche, make it this Cebiche Clasico of seasonal fish, leche de tigre, cilantro, habanero, choclo, and sweet potato.
It's as authentic as ceviche in Chicago gets and ridiculously delicious. I wasn't sure what to think when I saw sweet potato in the mixture but the slight sweetness softly blends with the rich bite of the fish. It's a remarkable combination and one of the best bites you can find in all of the Windy City…
at least in my humble opinion.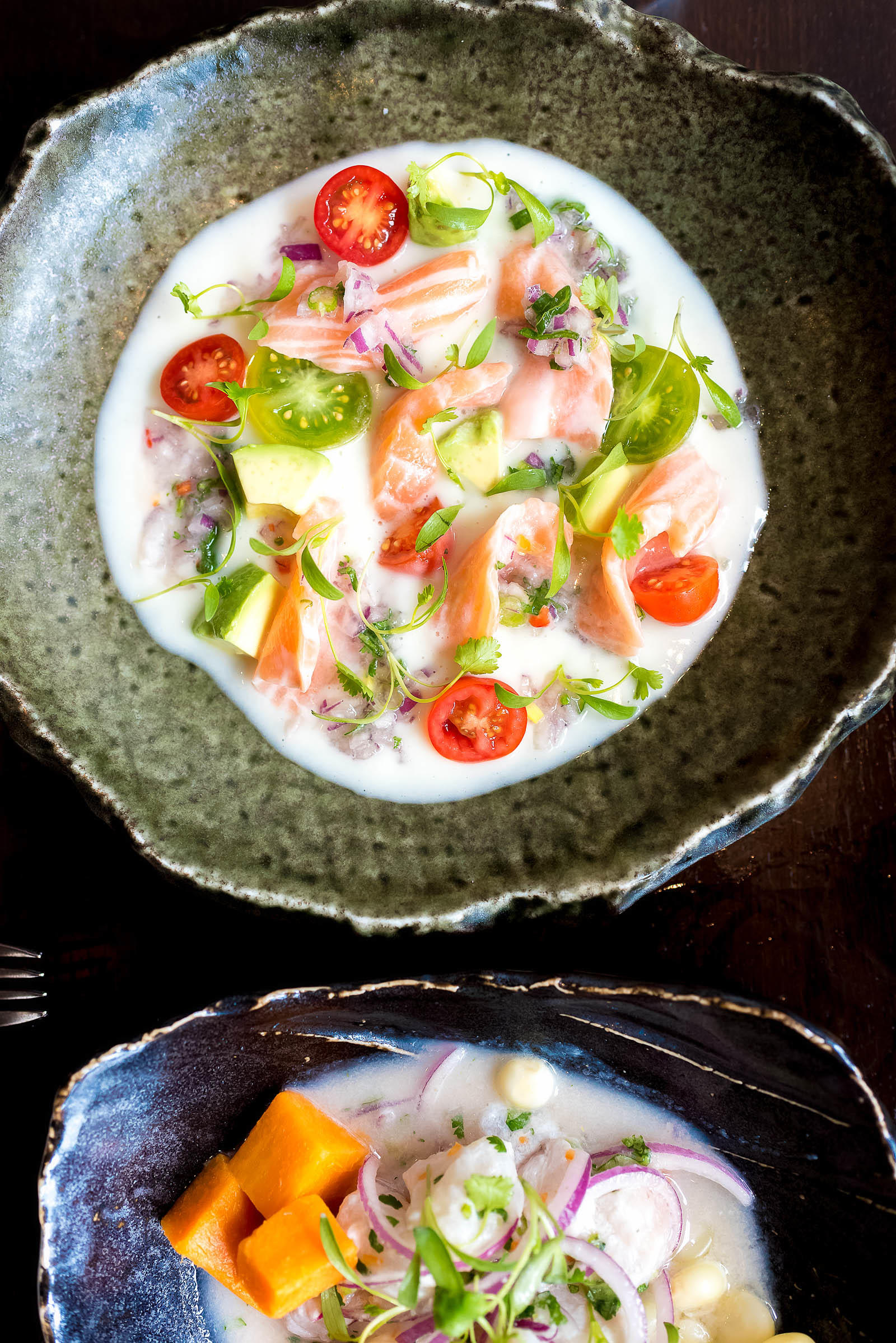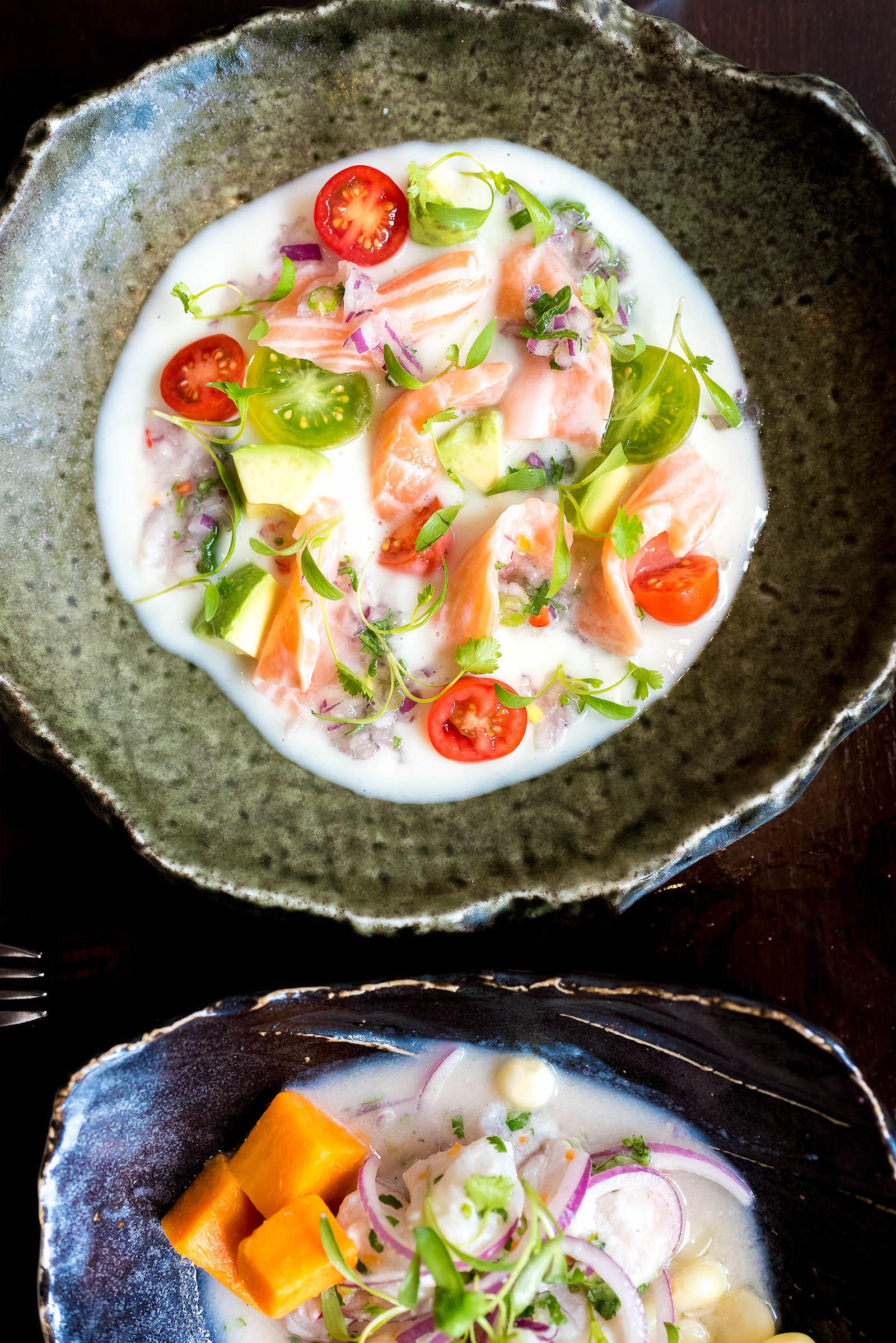 While the Cebiche Clasico is always on Tanta's menu, many of the other cebiches (there are usually at least four!) are constantly changing as they're rotated seasonally.
Which is both a good and a bad thing.
It's great because you can ALWAYS find a cebiche at Tanta to suit your taste buds.
It's bad because if you find yourself falling madly and deeply in love with one of the seasonal cebiche offerings, there's a possibility it won't stay on the menu for more than a couple of months.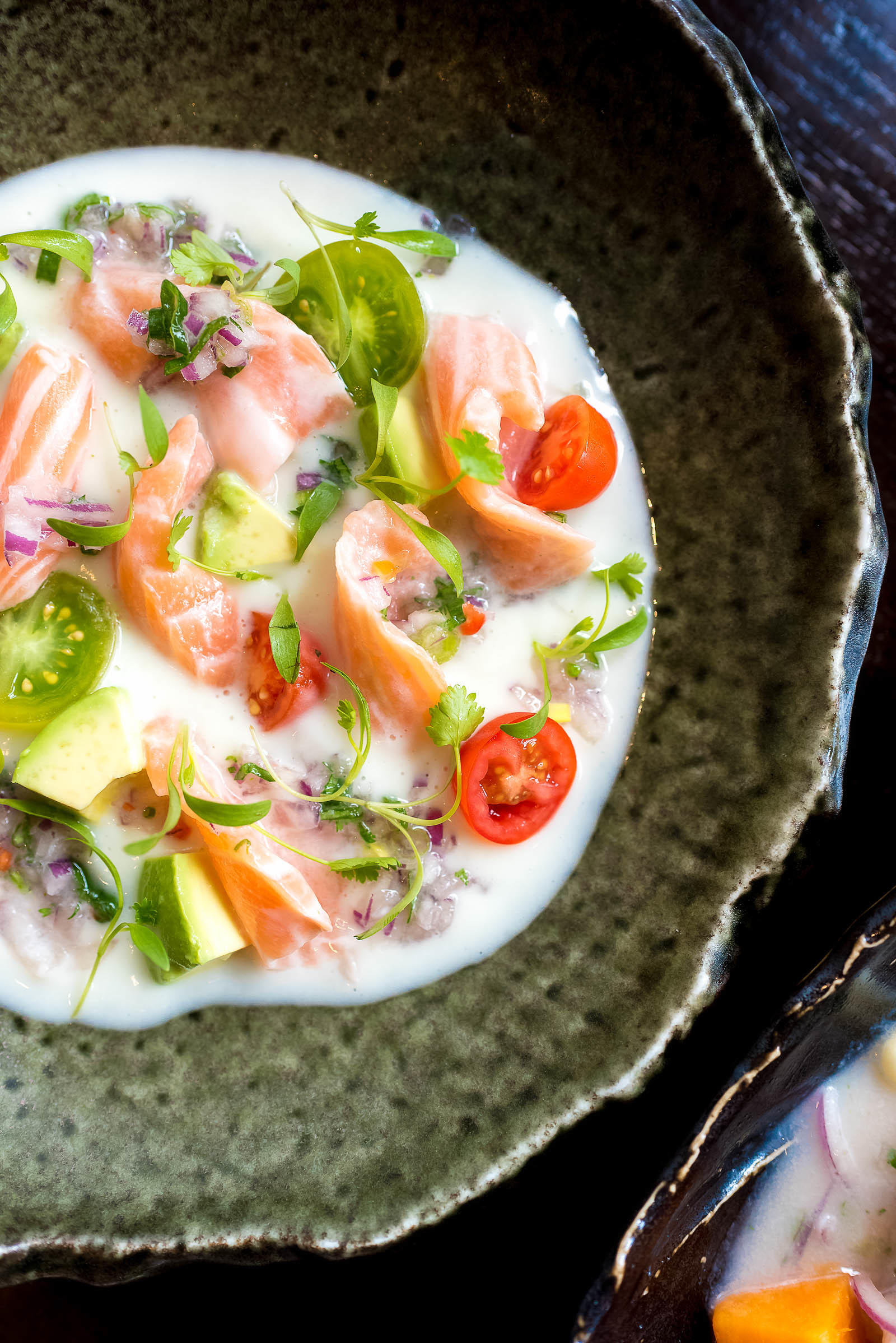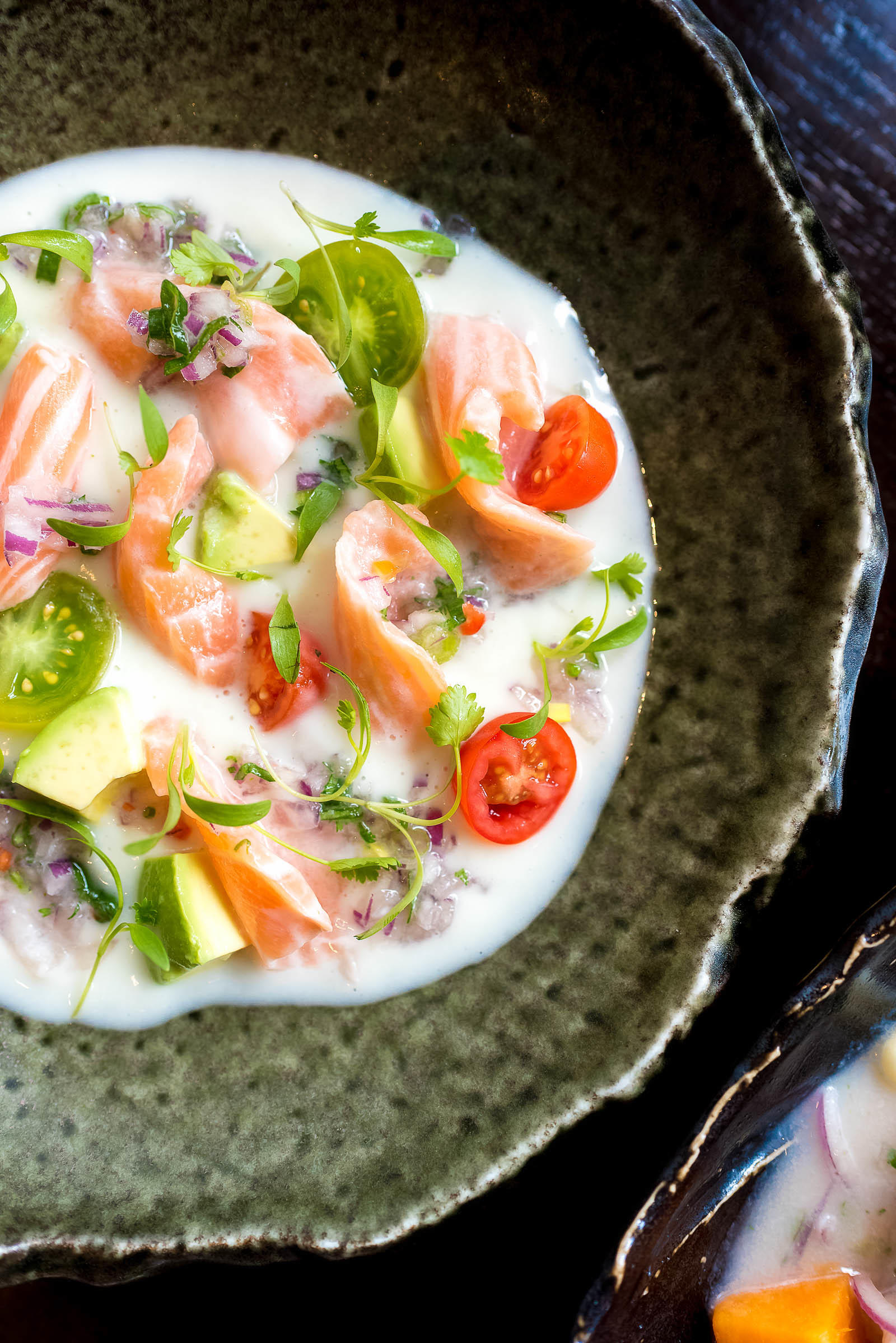 Like this magnificent, drool-worthy, holy-cow-is-it-good cebiche.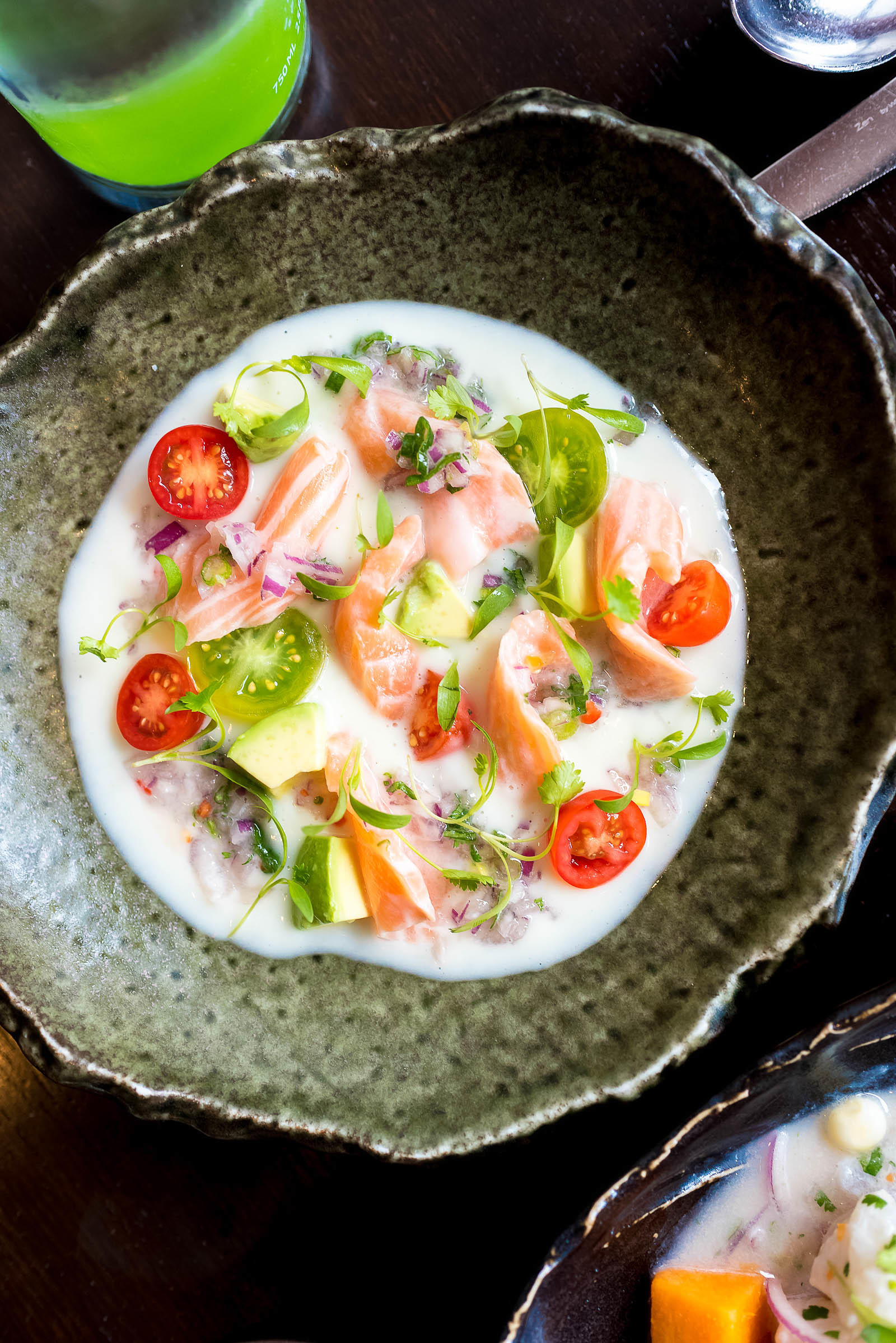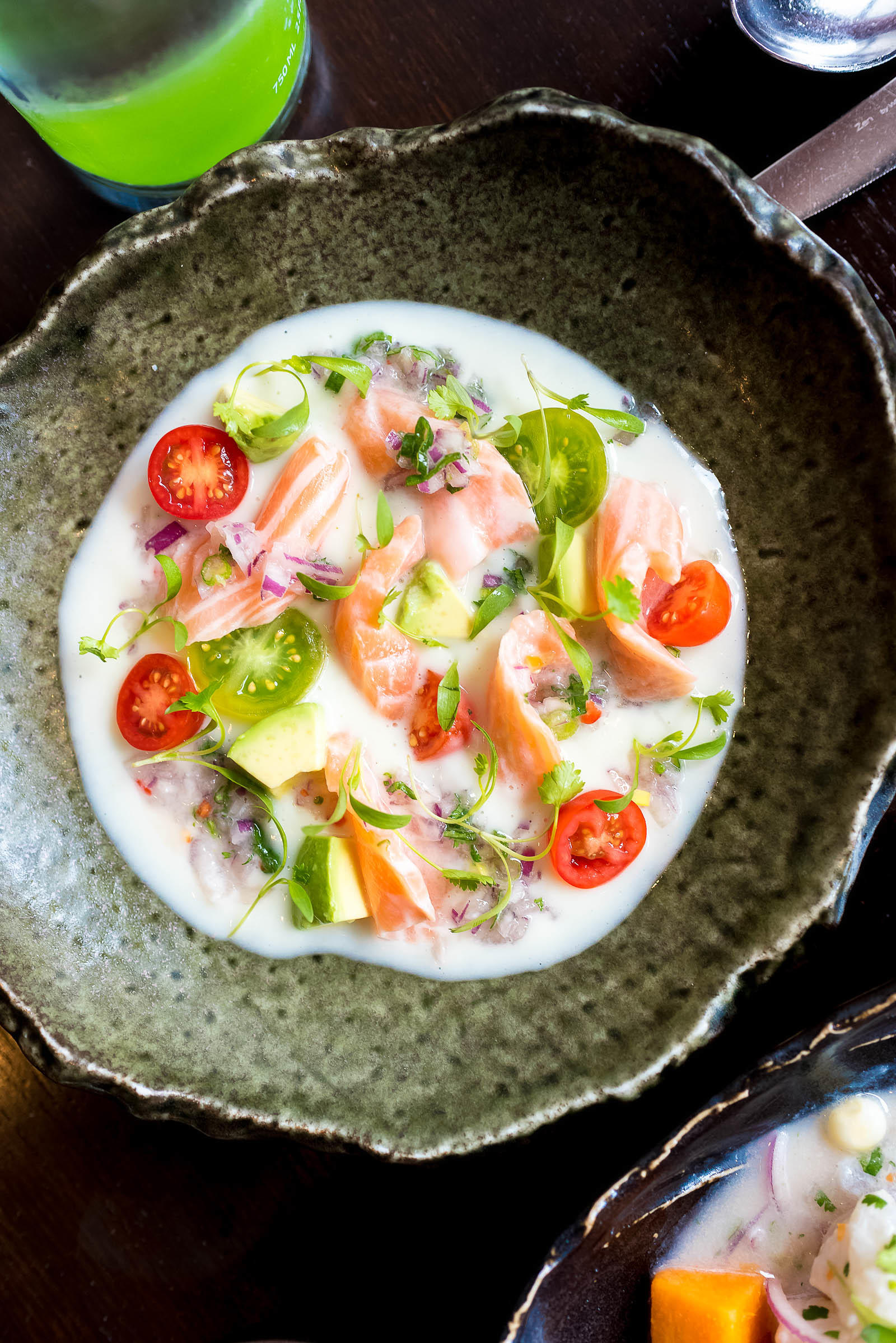 This is Tanta's Tiradito Cremoso Cebiche of salmon, scallop emulsion, avocado, cherry tomato, chalaca, and olive oil.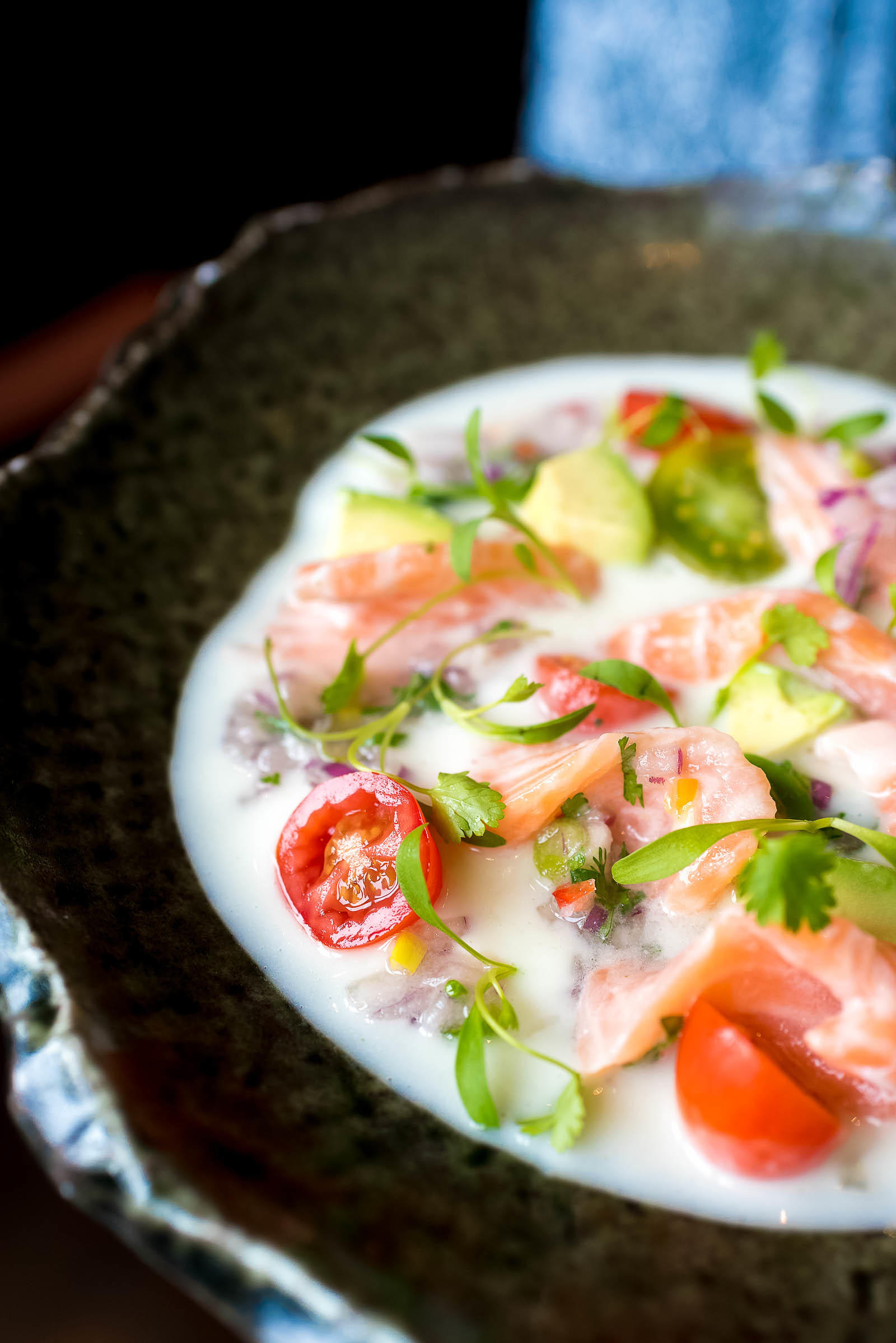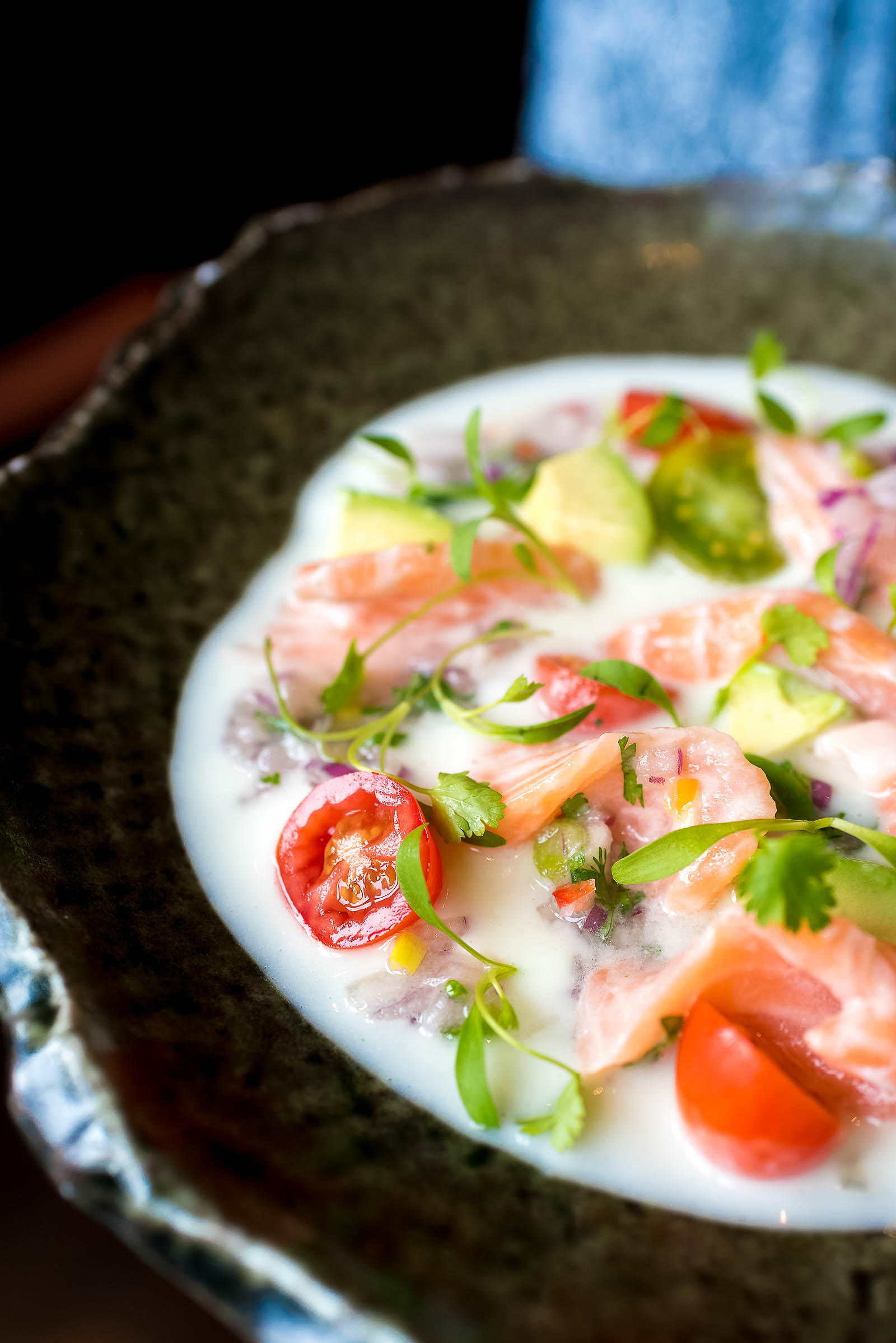 It's creamy, silky, decadent, and guaranteed to be different from any other cebiche you've had in all of Chicago.
But since it's a seasonal offering, you should run not walk, to try this masterpiece for yourself.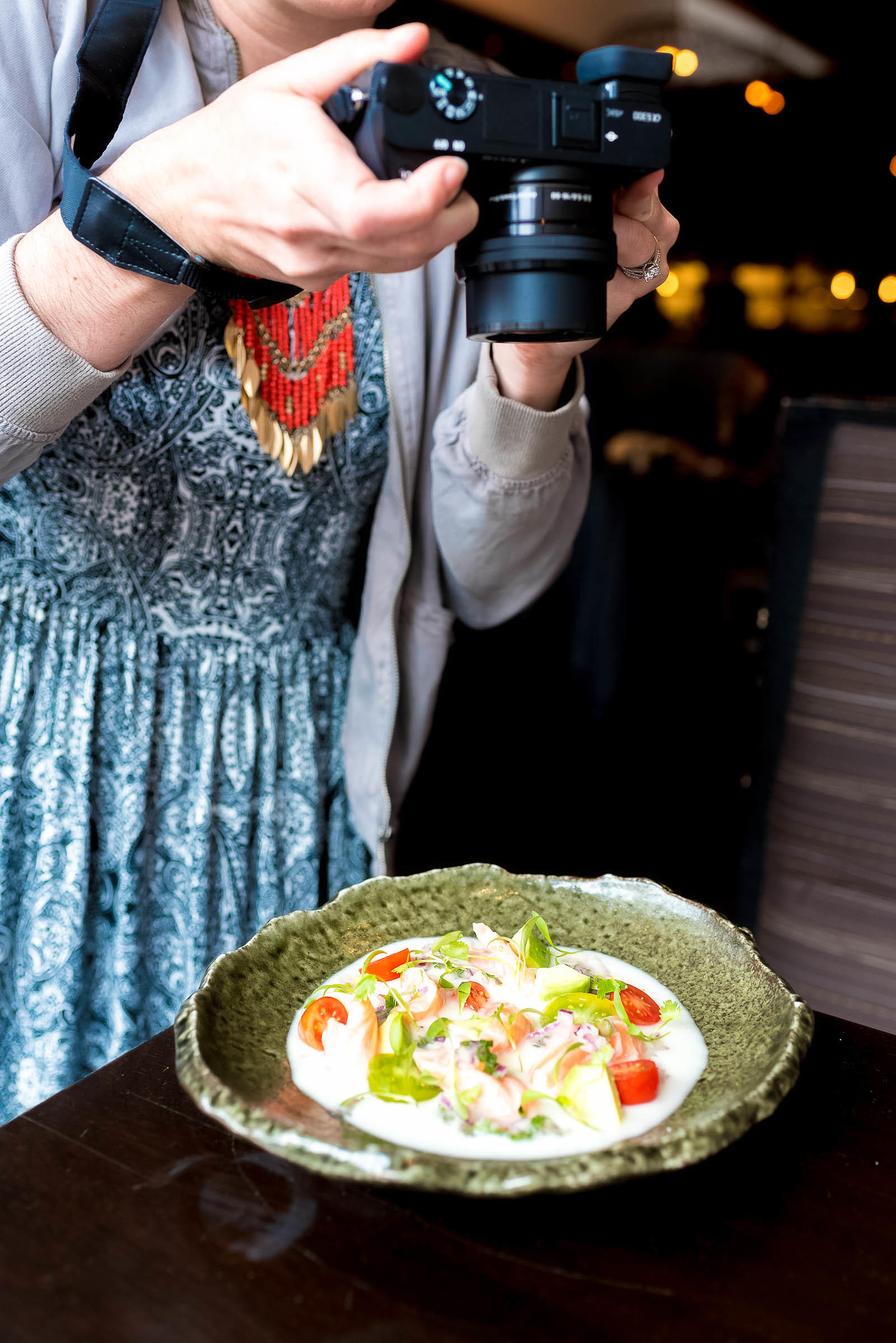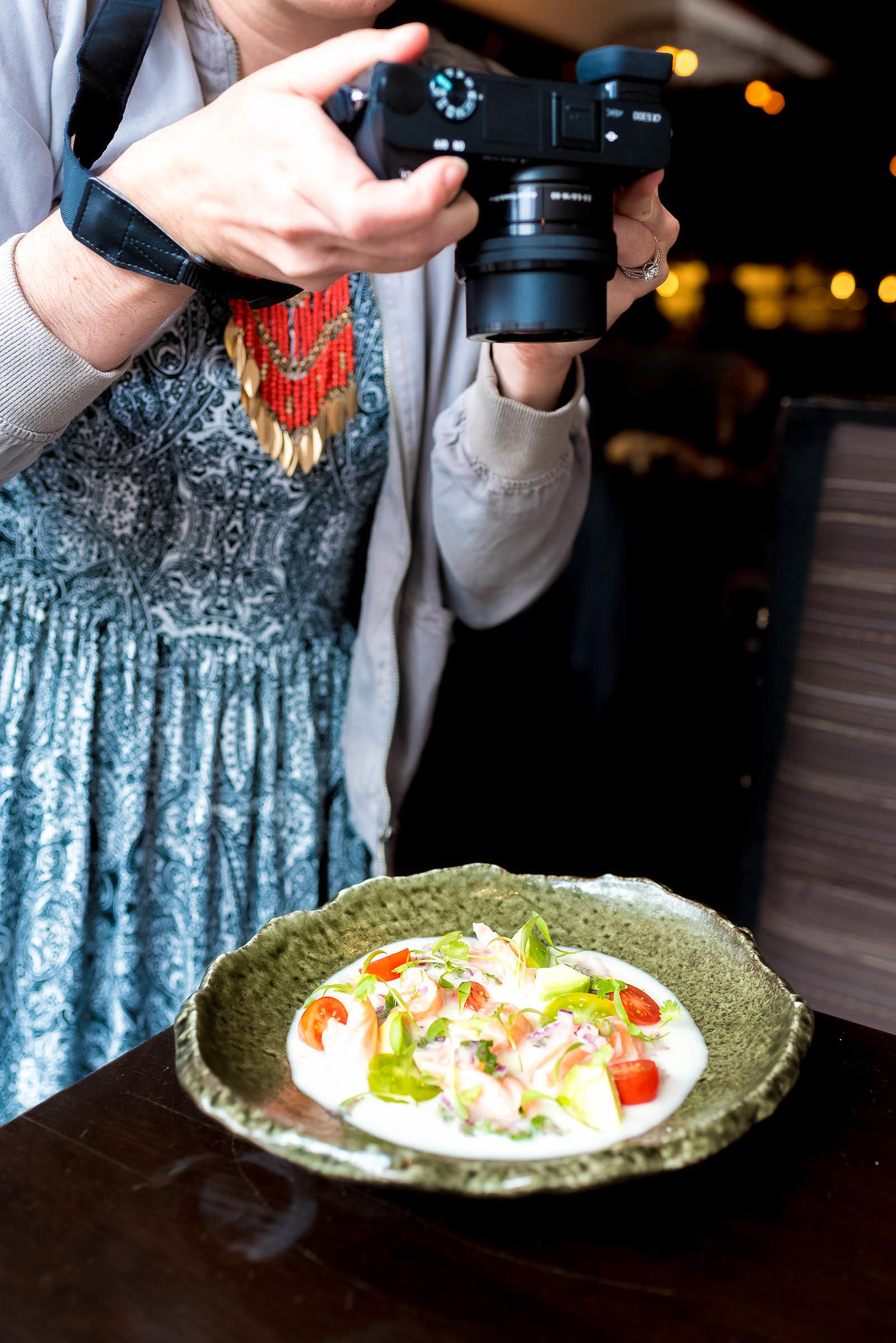 Especially because it's hands-down one of the most beautiful dishes Erin and I have ever shot.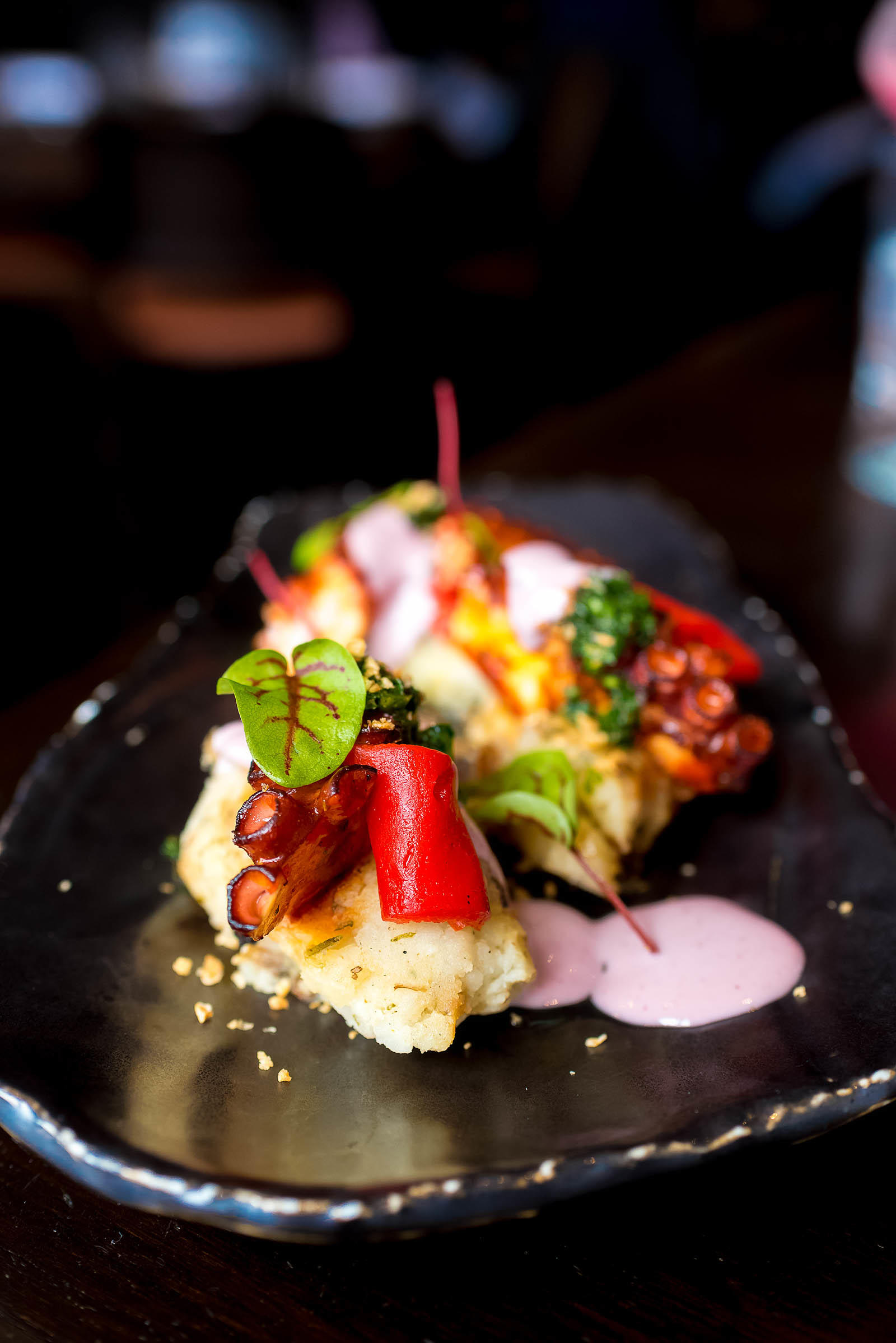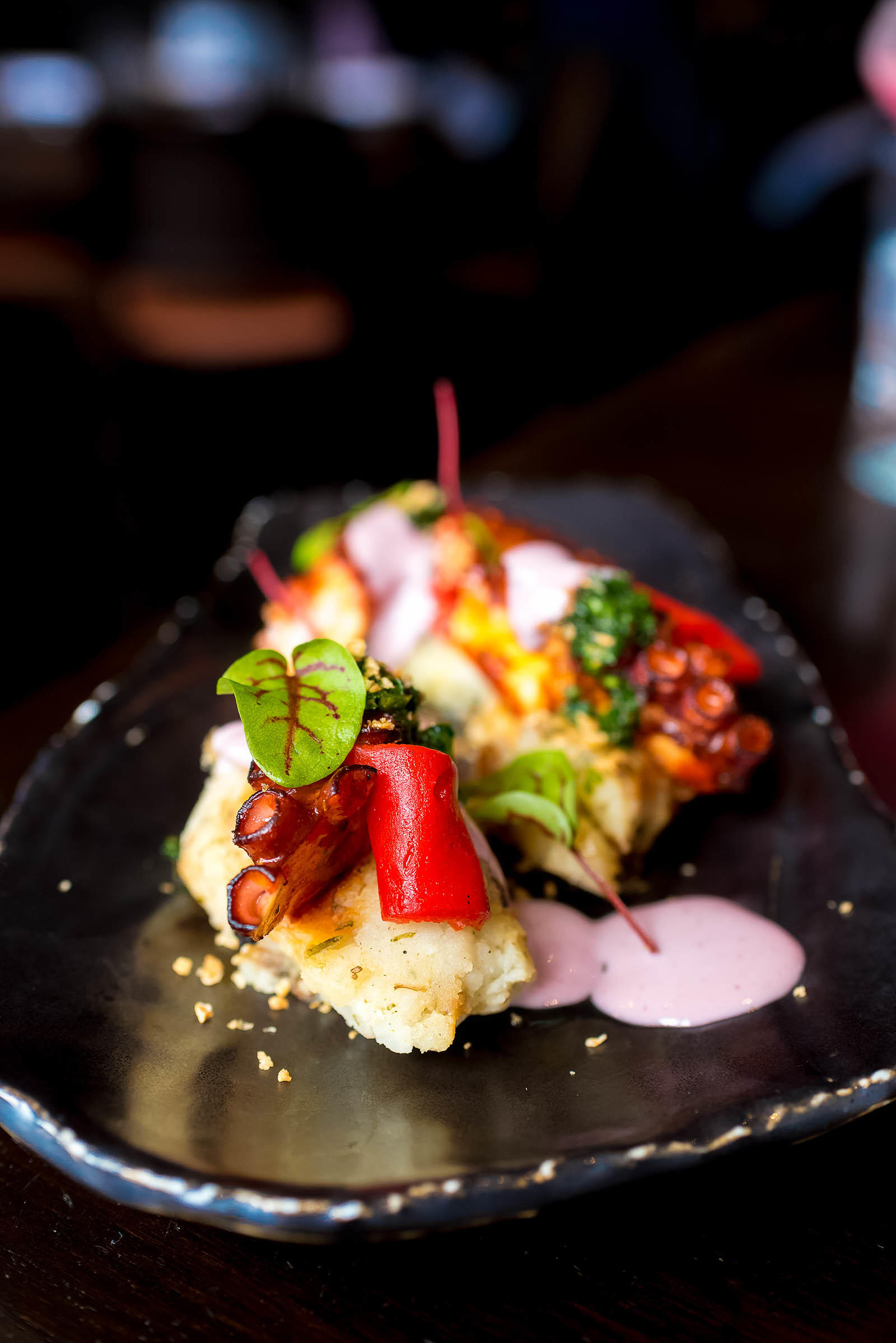 But in case you're craving something cooked in a more traditional manner, there's always this magnificent dish!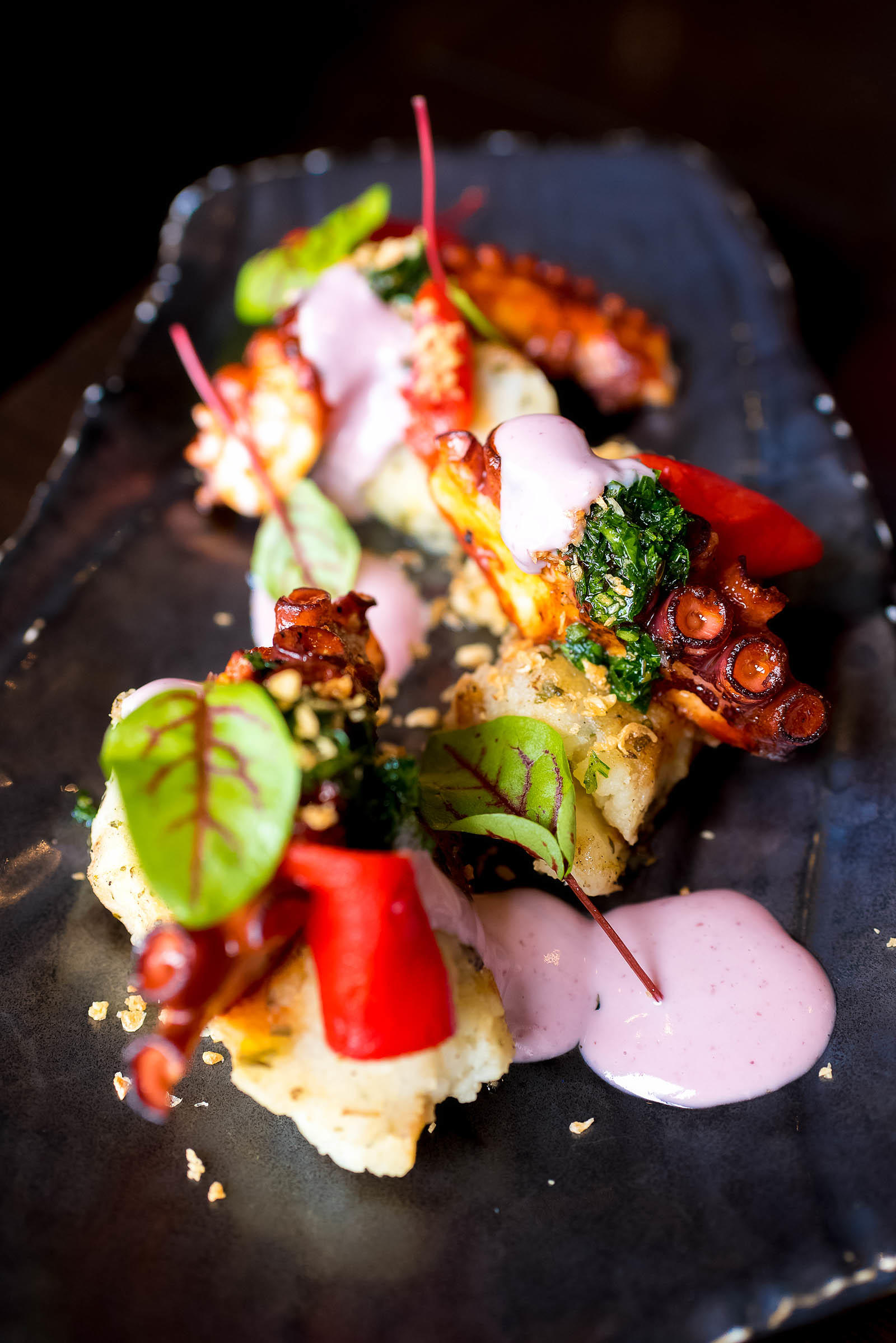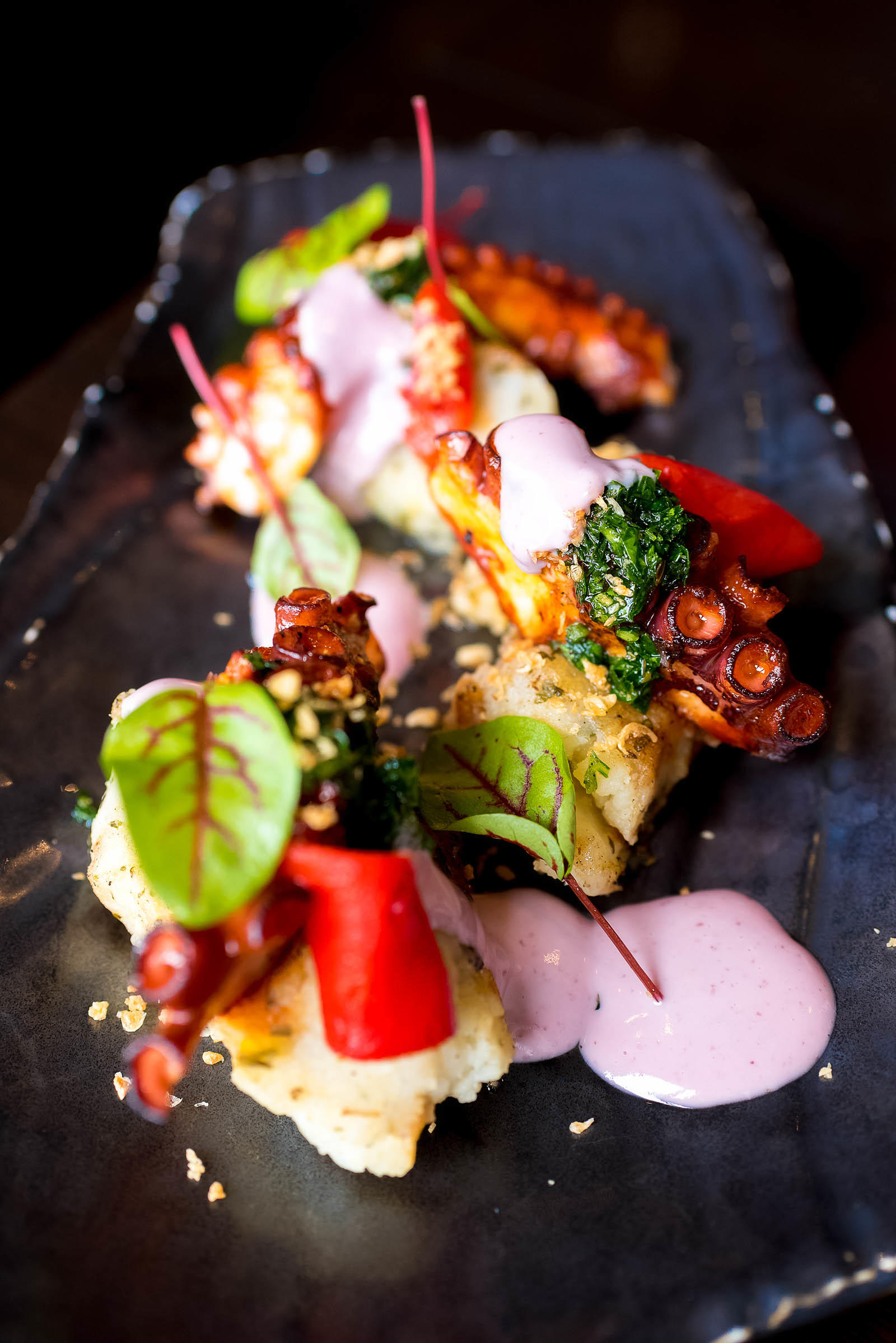 This is Tanta's Octopus with chimichurri, crispy garlic and olive sauce. It's beautifully cooked (READ: tender not chewy) and served in one of the most scrumptiously perfect purple sauces!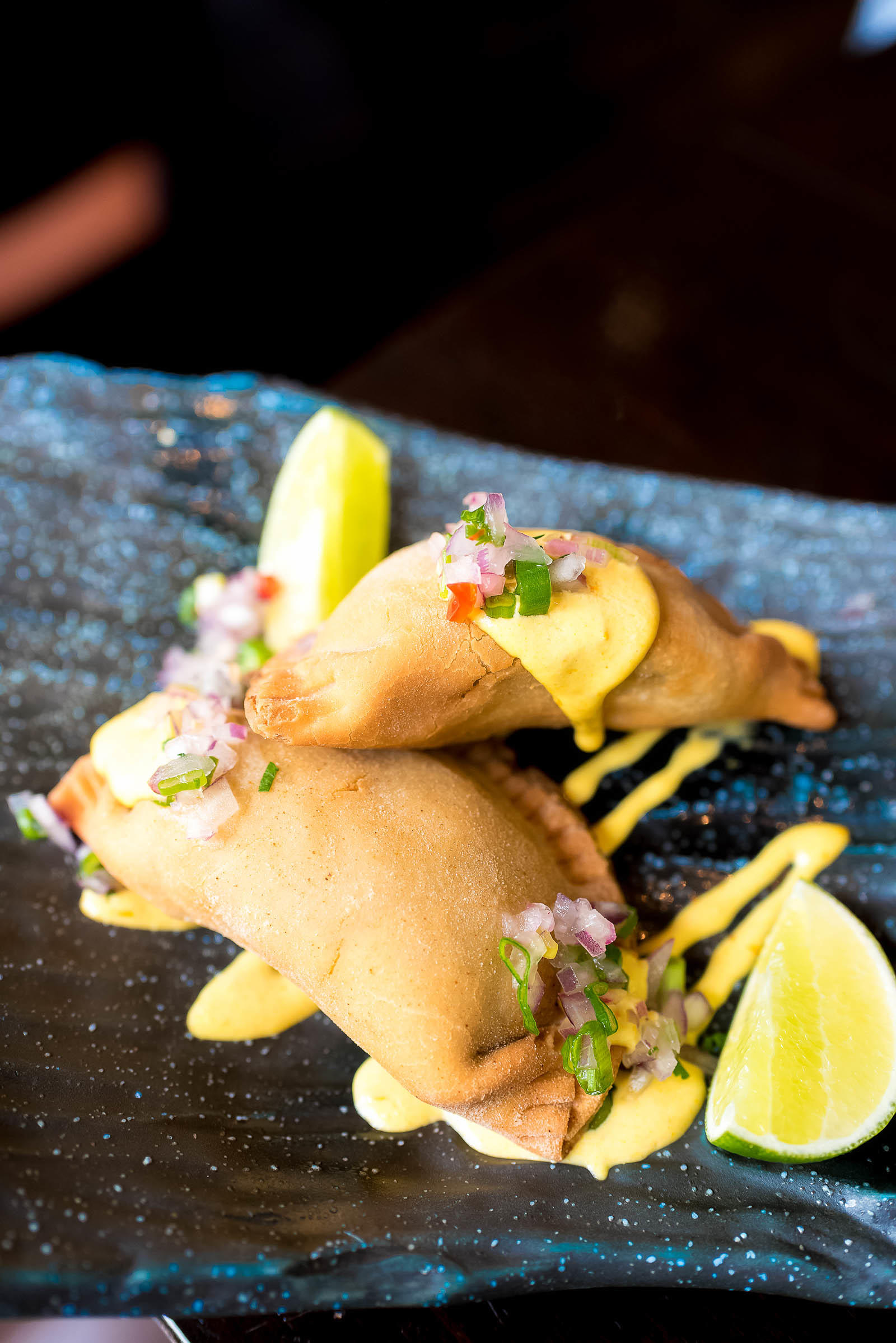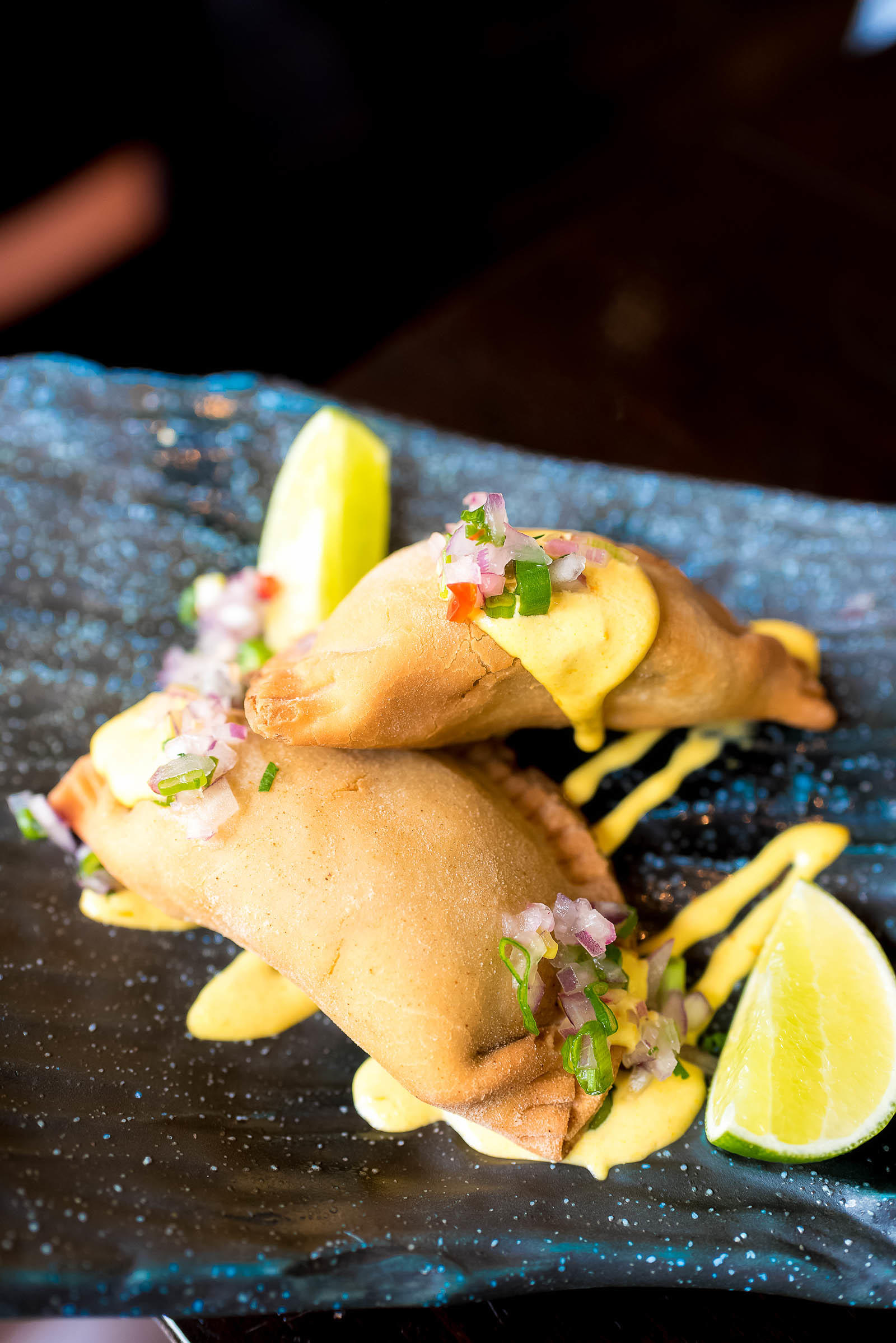 Another favorite?
Tanta's ridiculously addictive empanadas!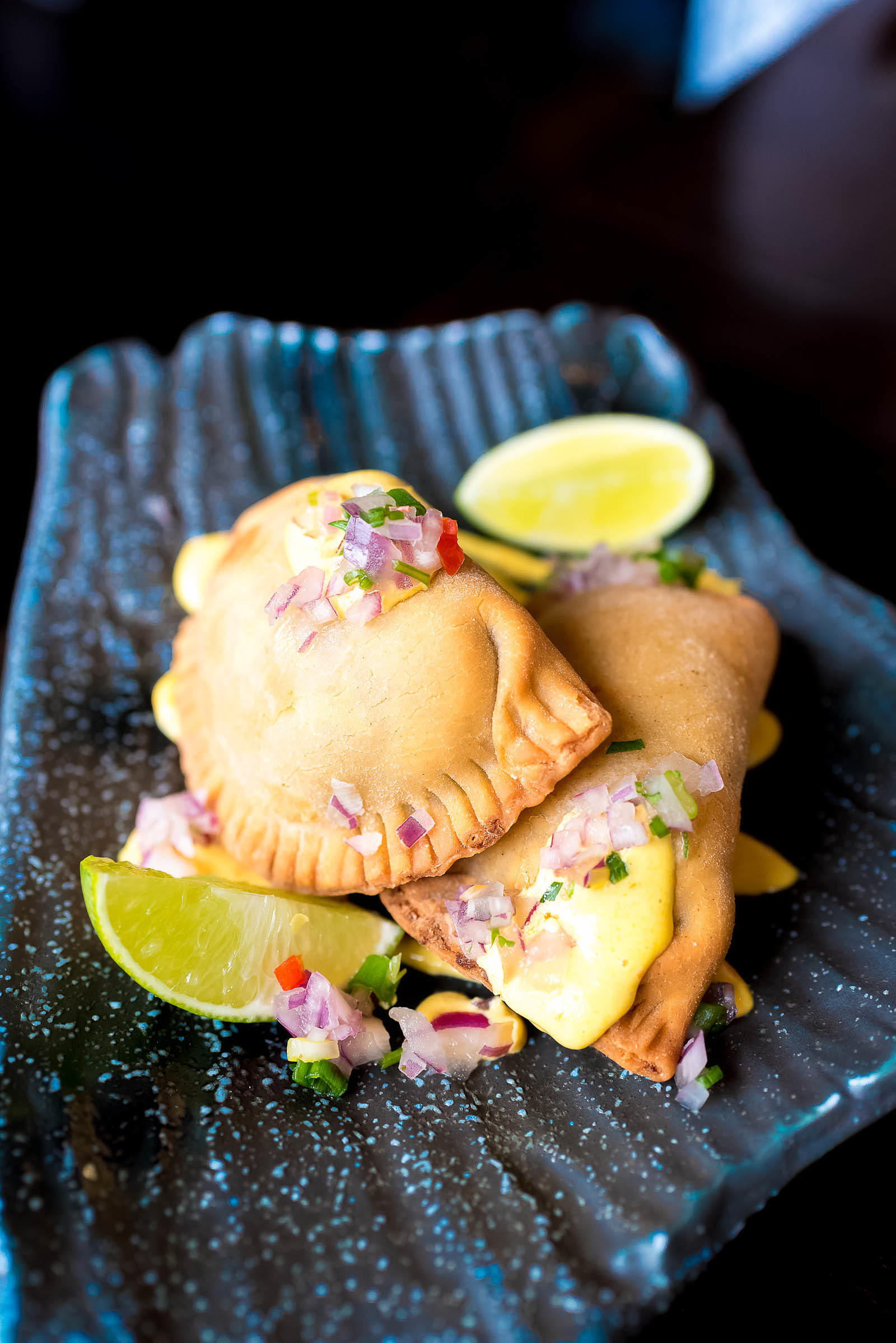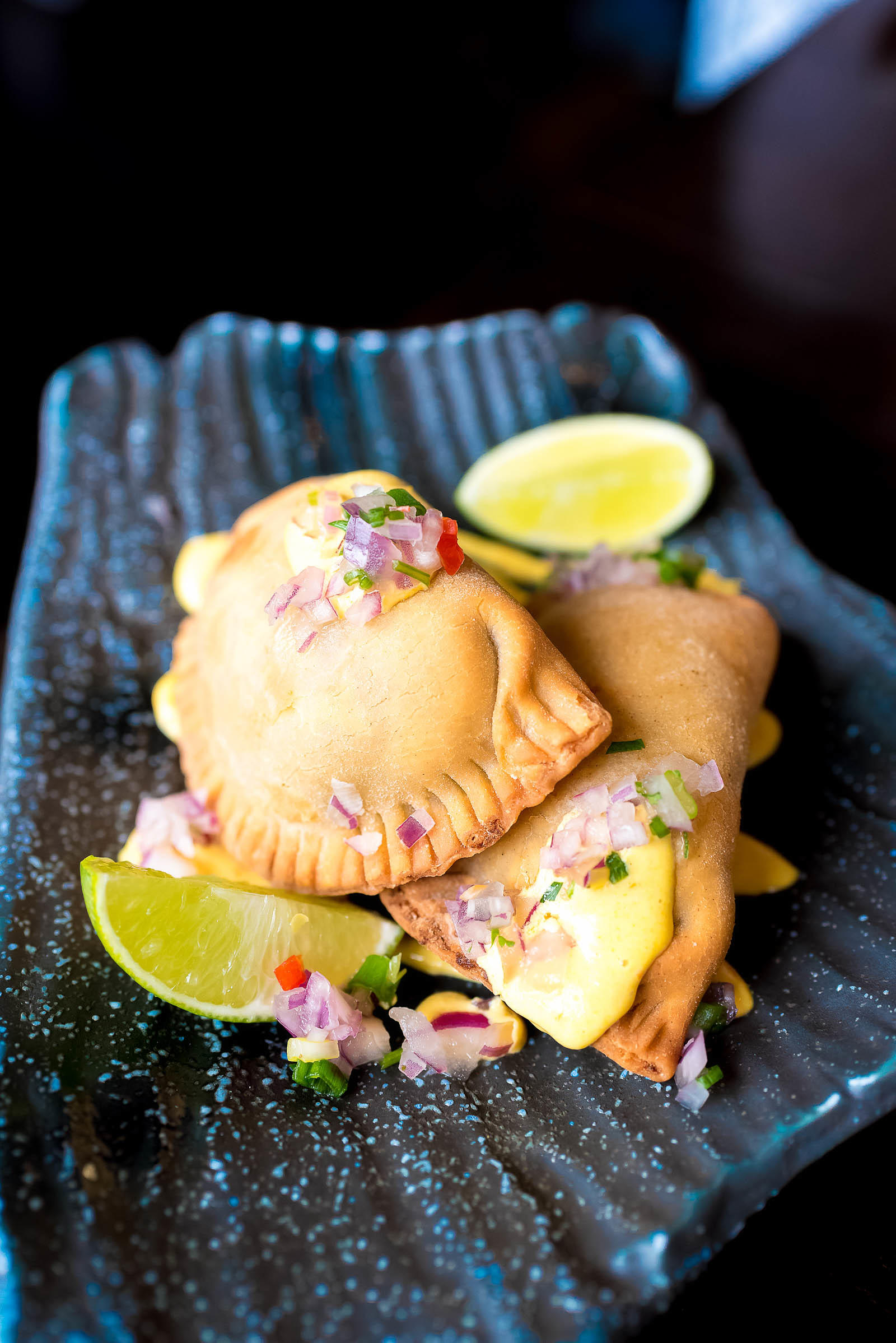 I'm a huge fan of the vegetarian Tamal Empanada which is jammed with corn and cheese and perfectly fried.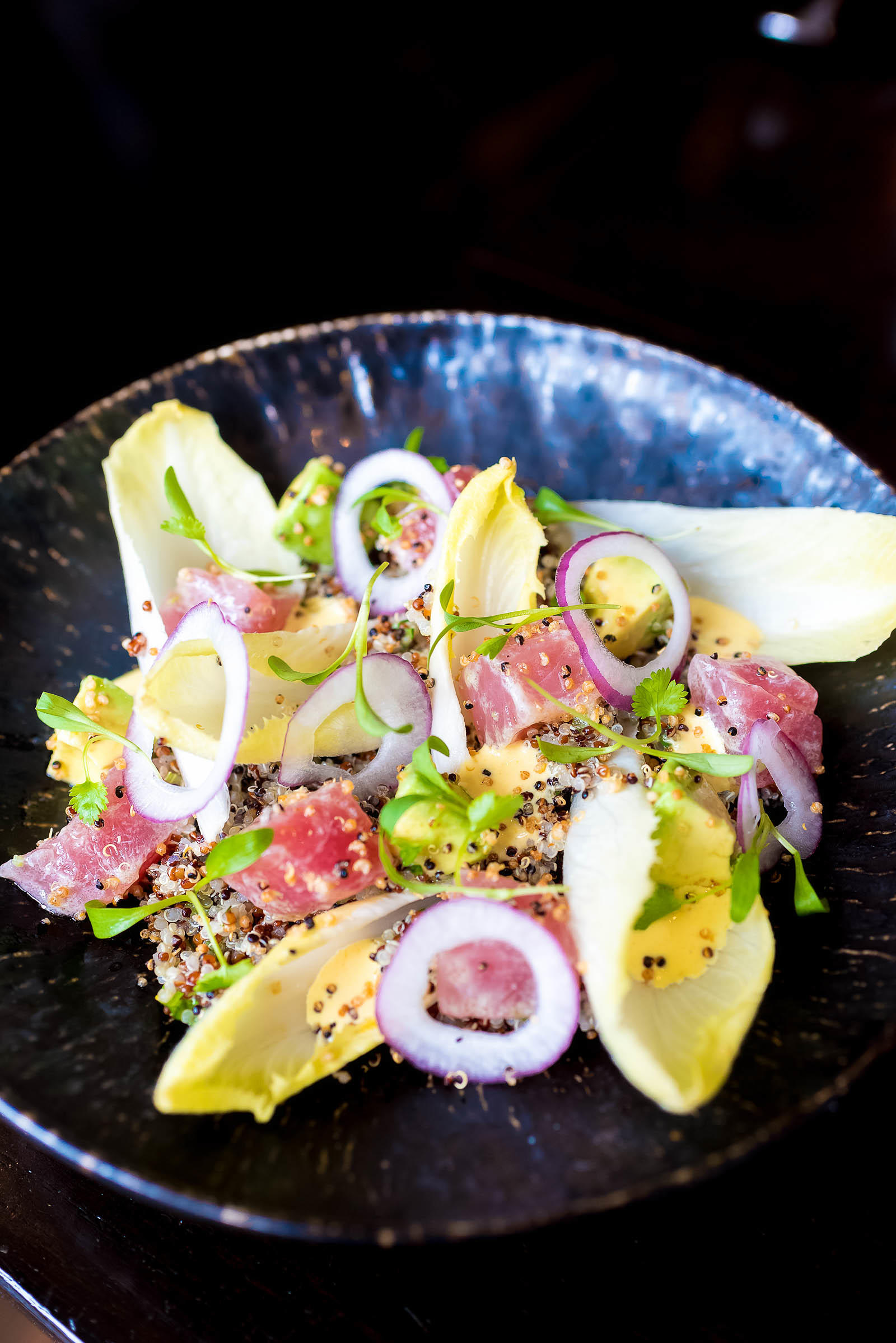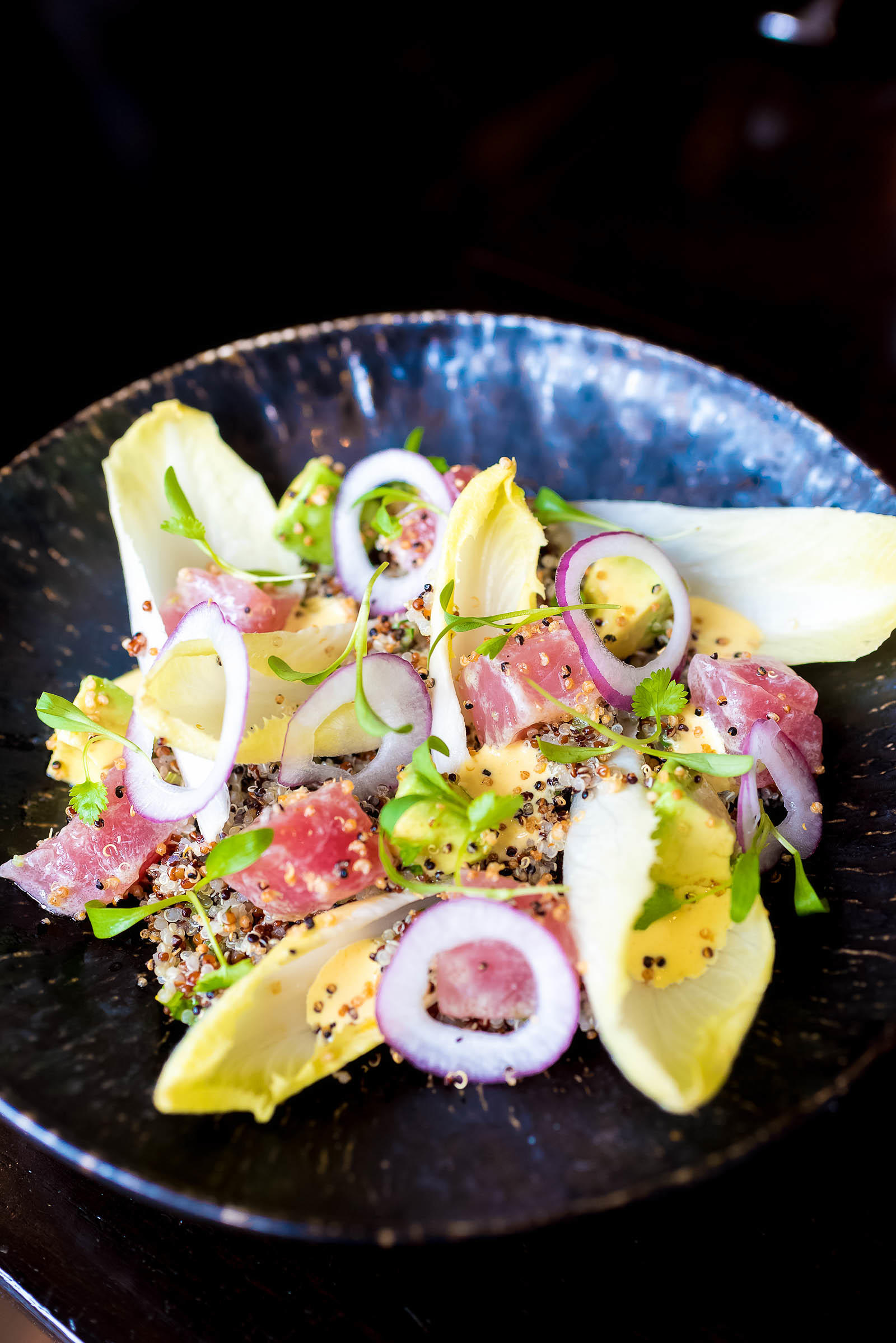 But since I'm a ceviche addict, I had to tell you about just one more ceviche-related dish on Tanta's menu.
Especially because it's my absolute favorite dish to order for lunch!
This is Tanta's Cebichera Salad composed of quinoa mix cebiche, endives, ahi tuna, and avocado.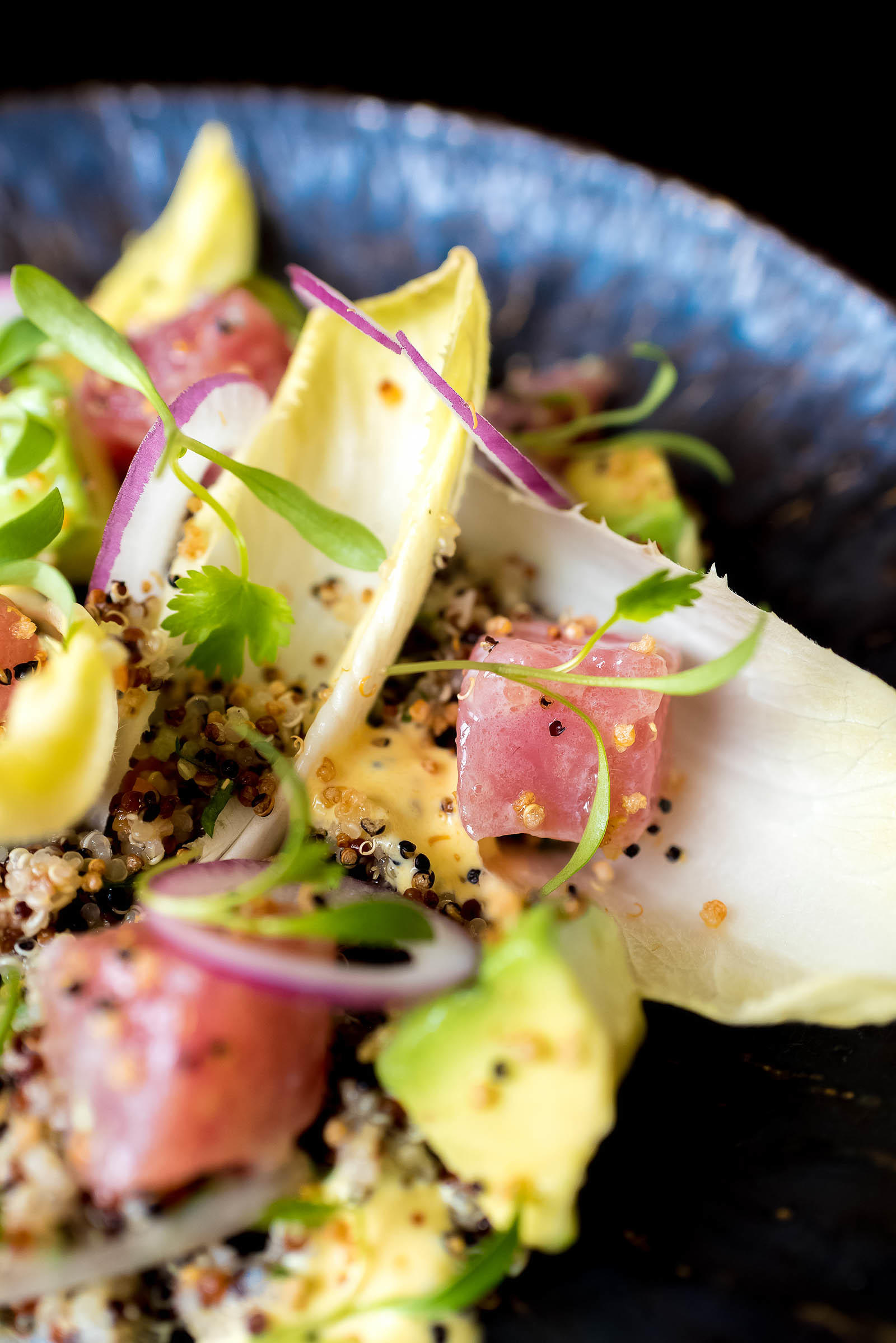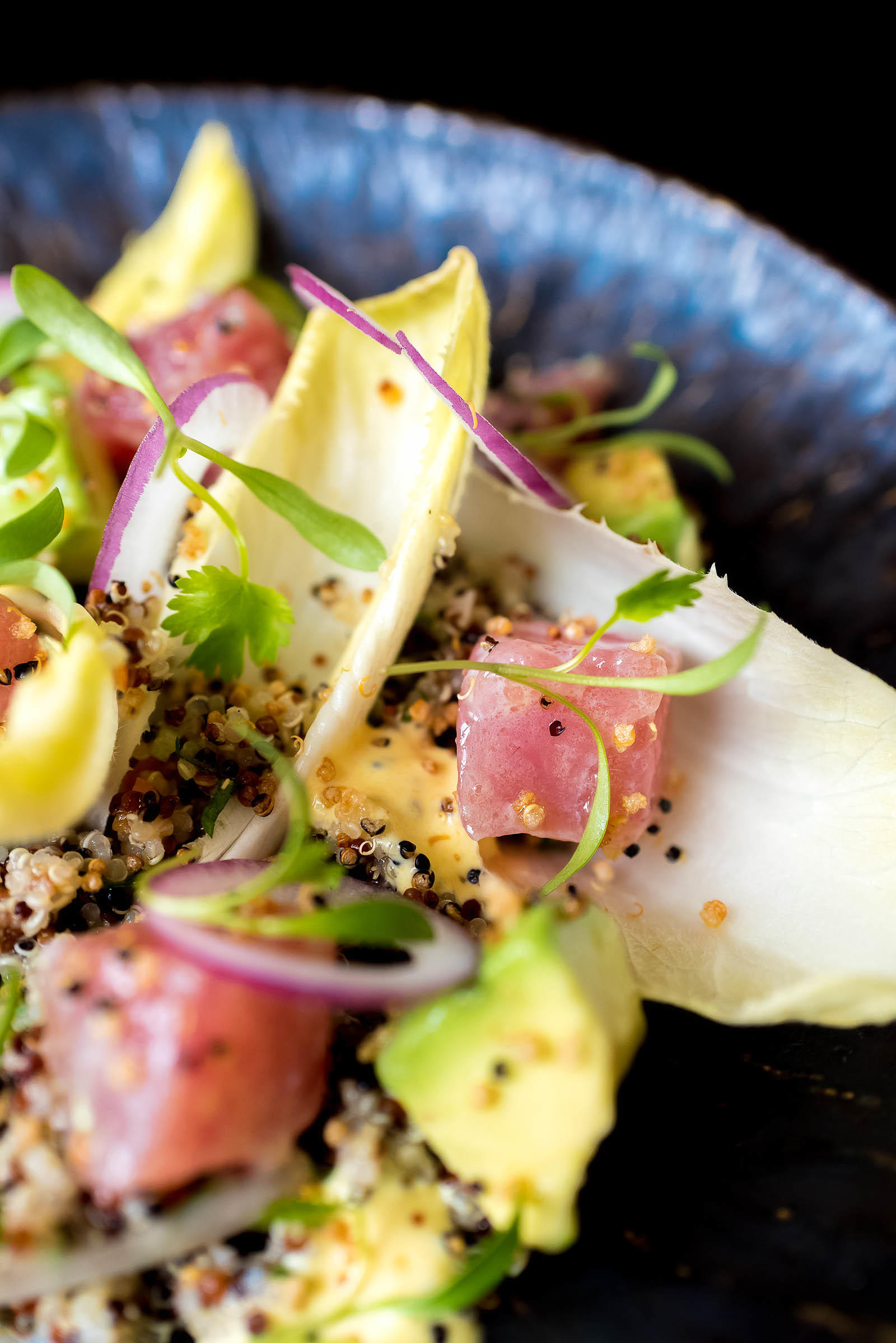 Inspired by their tuna ceviche but more substantial and filling, this protein-packed salad is one of my all-time favorite lunches in Chicago!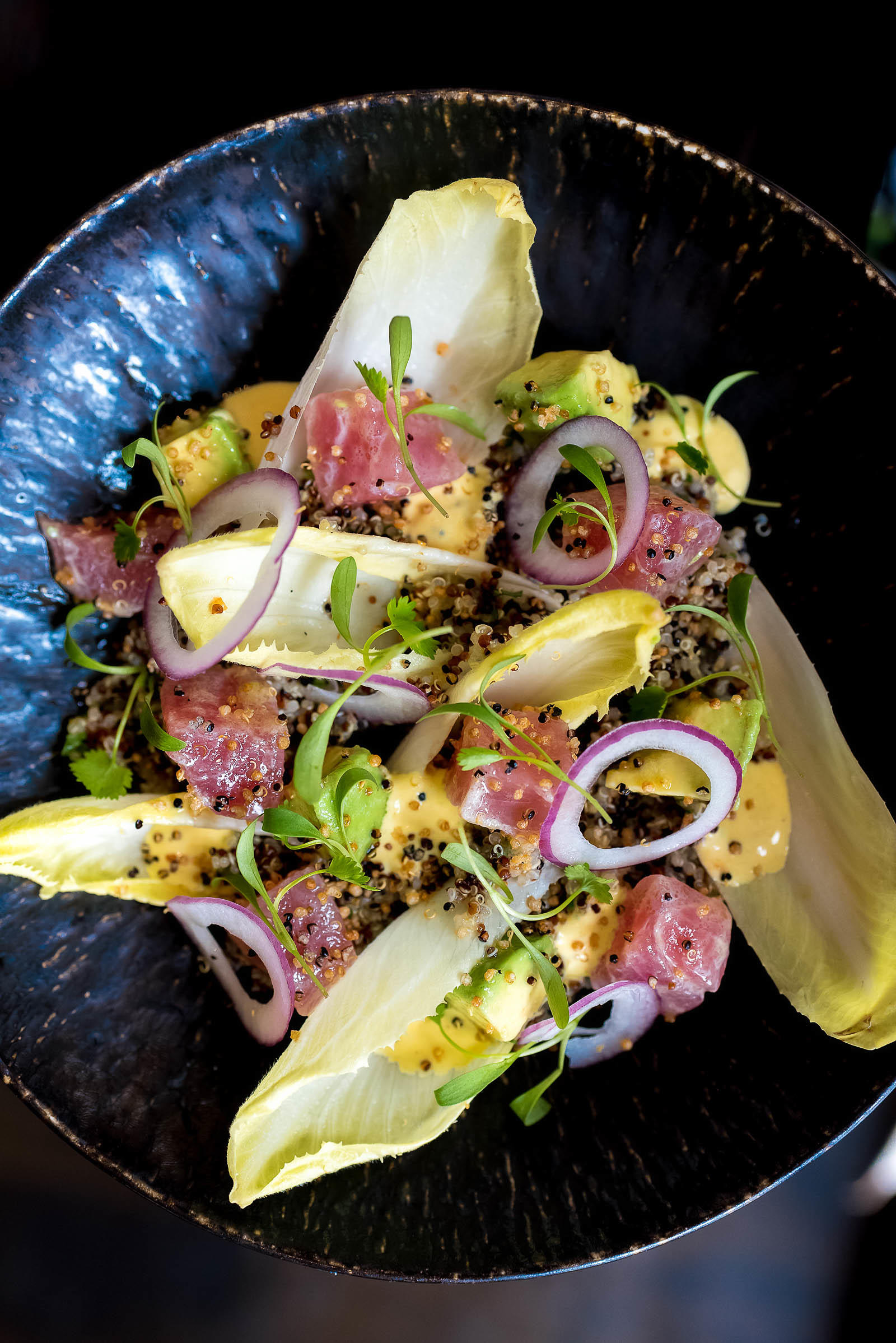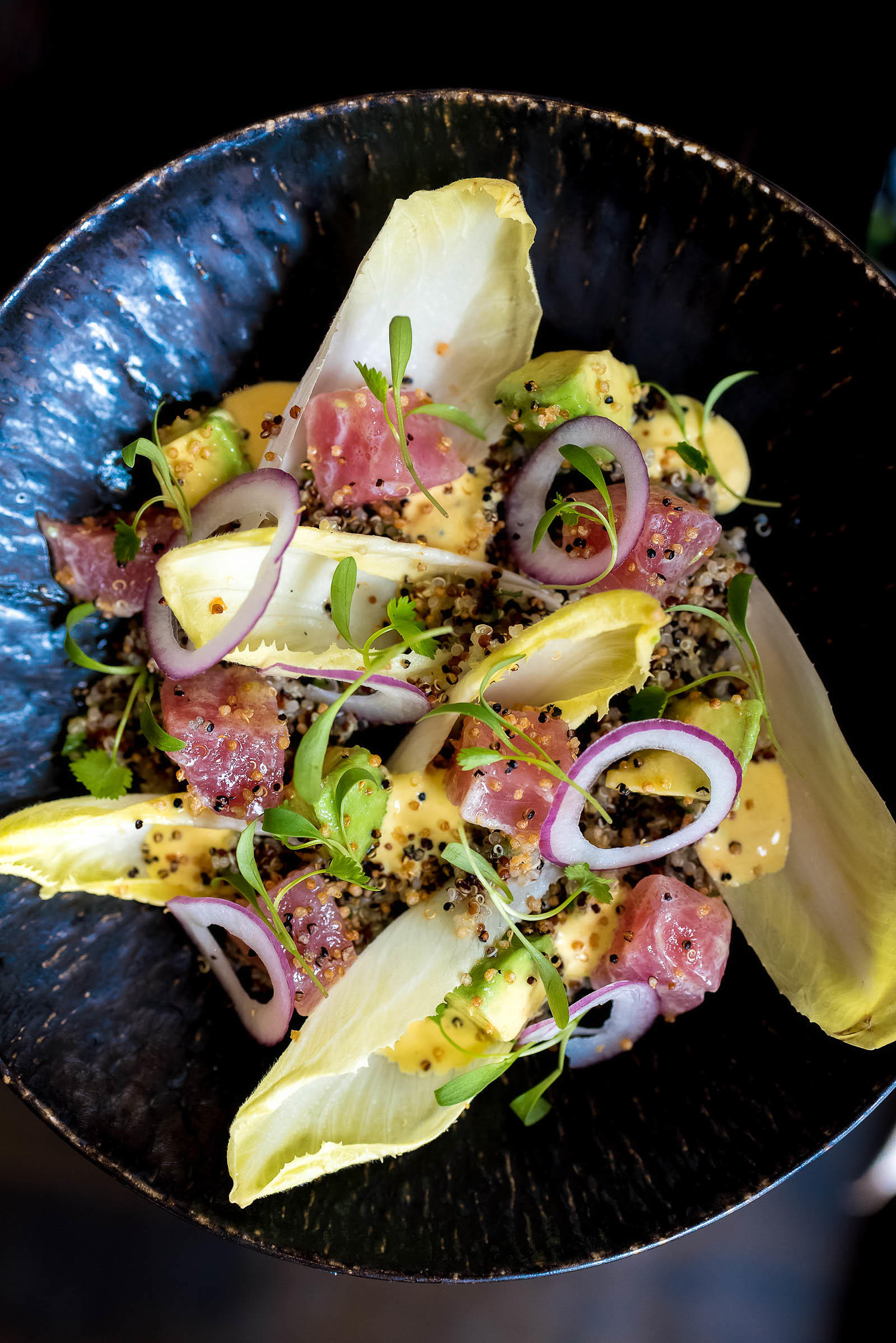 I can think of few restaurants that leave me happier after my meal than Tanta.
Naturally I'm terribly biased, loving ceviches like I do, but there's truly no better place to go for this native Peruvian dish than this charming Peruvian spot in River North.
Come for the ceviche, stay for cocktails, and nibble on a perfectly fried empanada while you're at it. You won't regret it.
Disclosure: I received a complimentary meal to facilitate this post. Review and all opinions are ALWAYS my own.