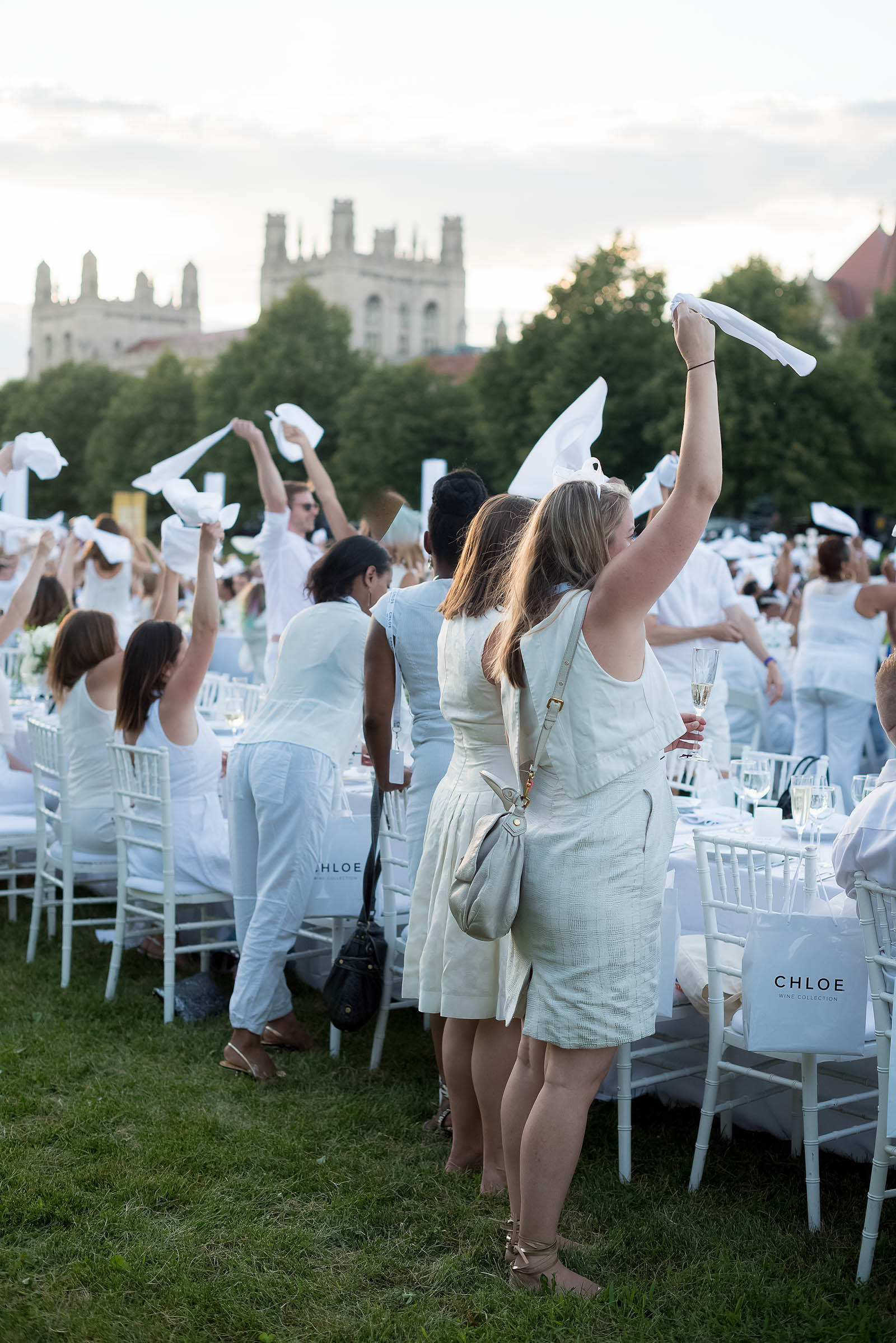 Just after my birthday earlier this month my sister and I donned our whitest dresses and headed out to one of the coolest pop-up dining experiences I've attended yet here in Chicago:
Hosted by the brilliant team of the Chloe Wine Collection, Chicago in White is a 6-year-old pop-up tradition held in a different Chicago public park each year, and emphasizing gourmet bites, blanc decorum and poised refinement — making it decidedly different from many of the ahem, less refined pop-ups you'll find in Chicago. This is one of those truly beautiful events you won't want to miss next summer, believe me.
This was my first year attending and couldn't have been more awed by the experience. Early the morning of the event we received an email disclosing this summer's surprise location: Hyde Park's Midway Plaisance Park surrounded by the stunning architecture of the University of Chicago.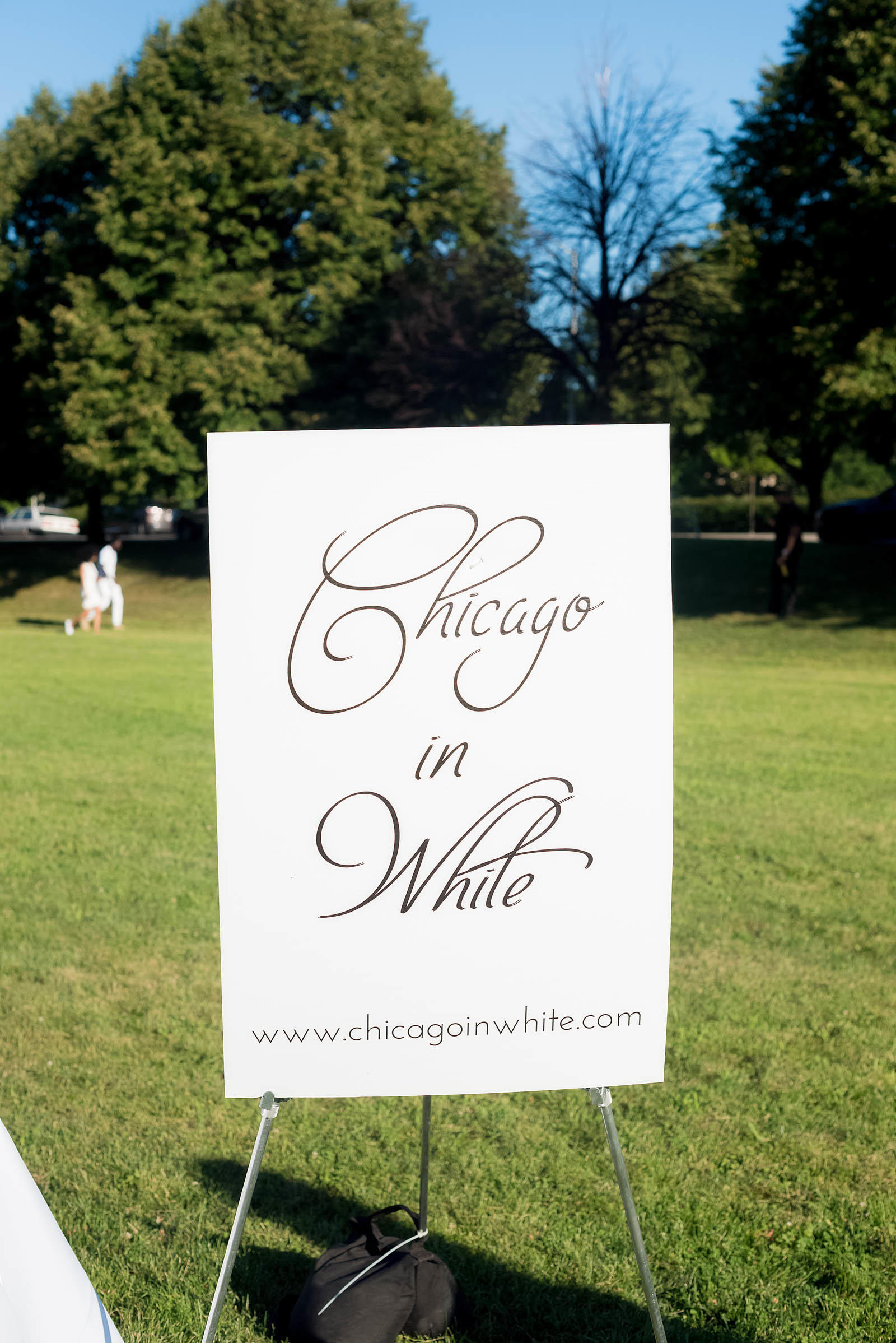 Now the first thing you really need to know about Chicago in White is the dress code — you're ONLY allowed to wear white!
Considering how many white dresses I own and adore (they're my favorite thing to wear to a baby shower!), this requirement was harder than I expected it to be. I was torn between THREE dresses (1 / 2 / 3). #bloggerproblems
Luckily my sister, ever the honest one, quickly pulled out the one I "had to wear" and grabbed one of the other two for herself. Typical!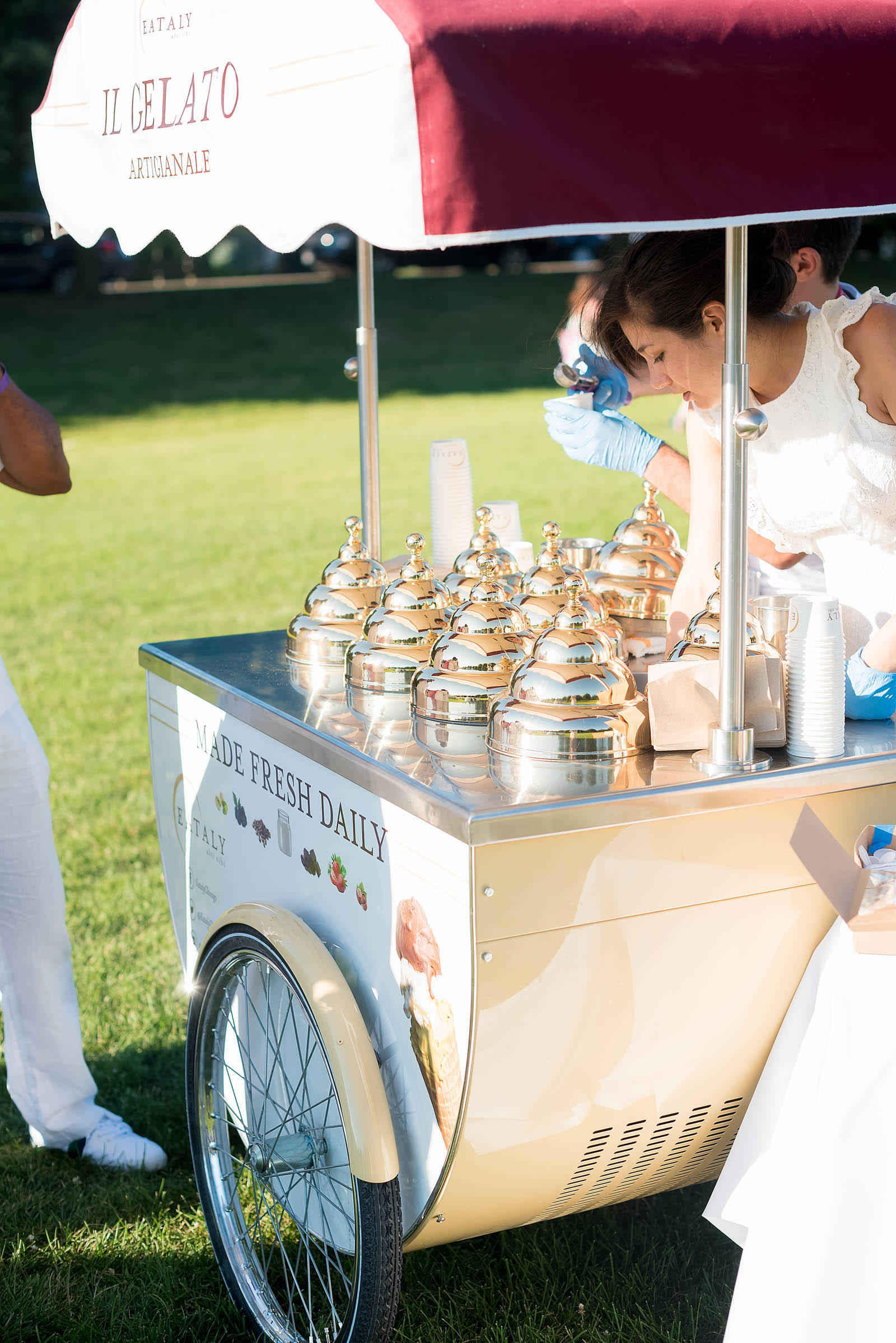 Immediately upon arrival guests were treated to heaping scoops of Eataly gelato to whet their appetites.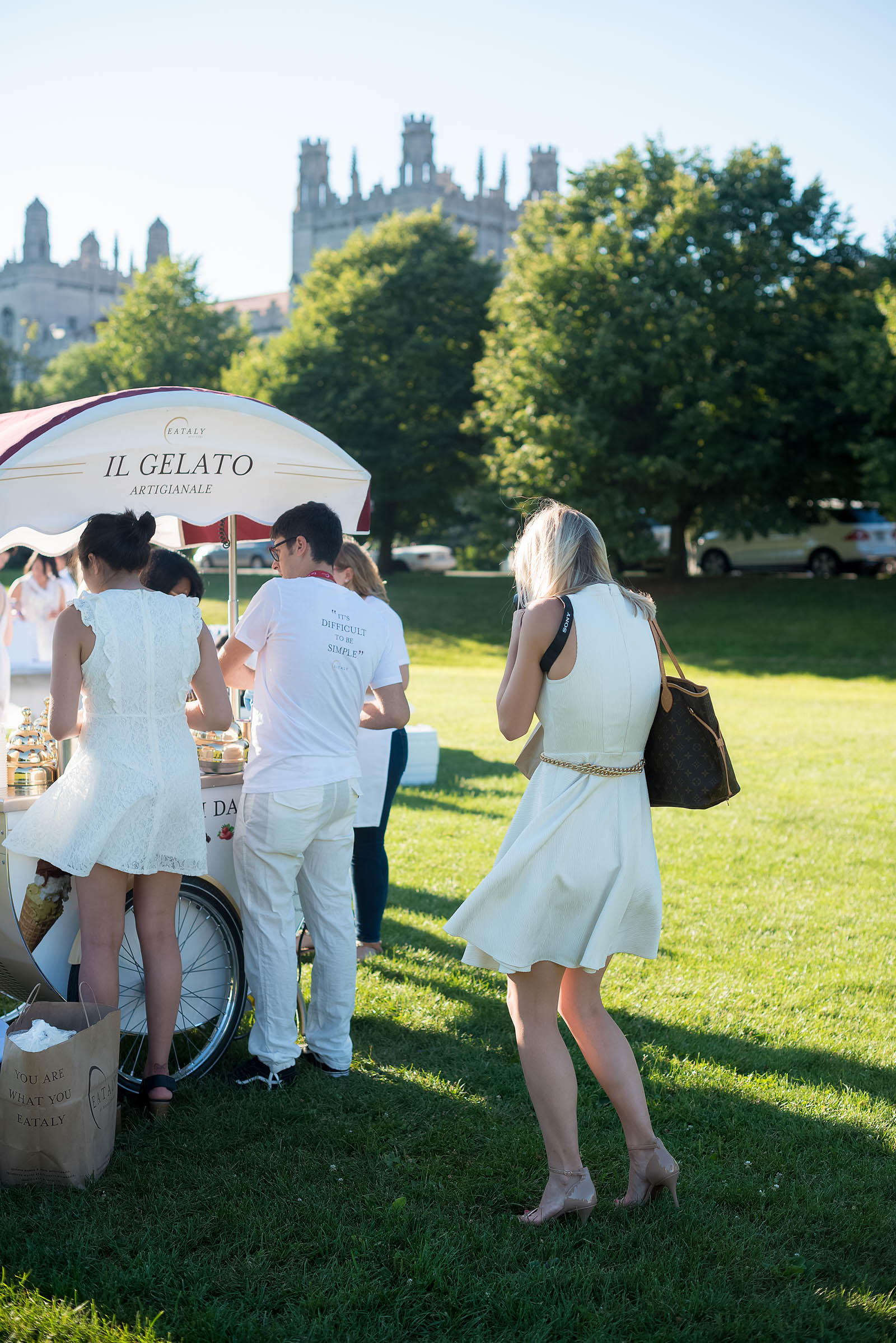 Which I spied my sister creeping up on immediately (she just bought her first "big girl" camera and has been shooting like a mad woman ever since — wonder where she gets it from…).
Since we arrived early, we had a little impromptu photoshoot on the grounds before sitting down for our meal. Since I started my photography business at 15 with a portfolio of photos of JUST my sister, shooting together really brought us back in time!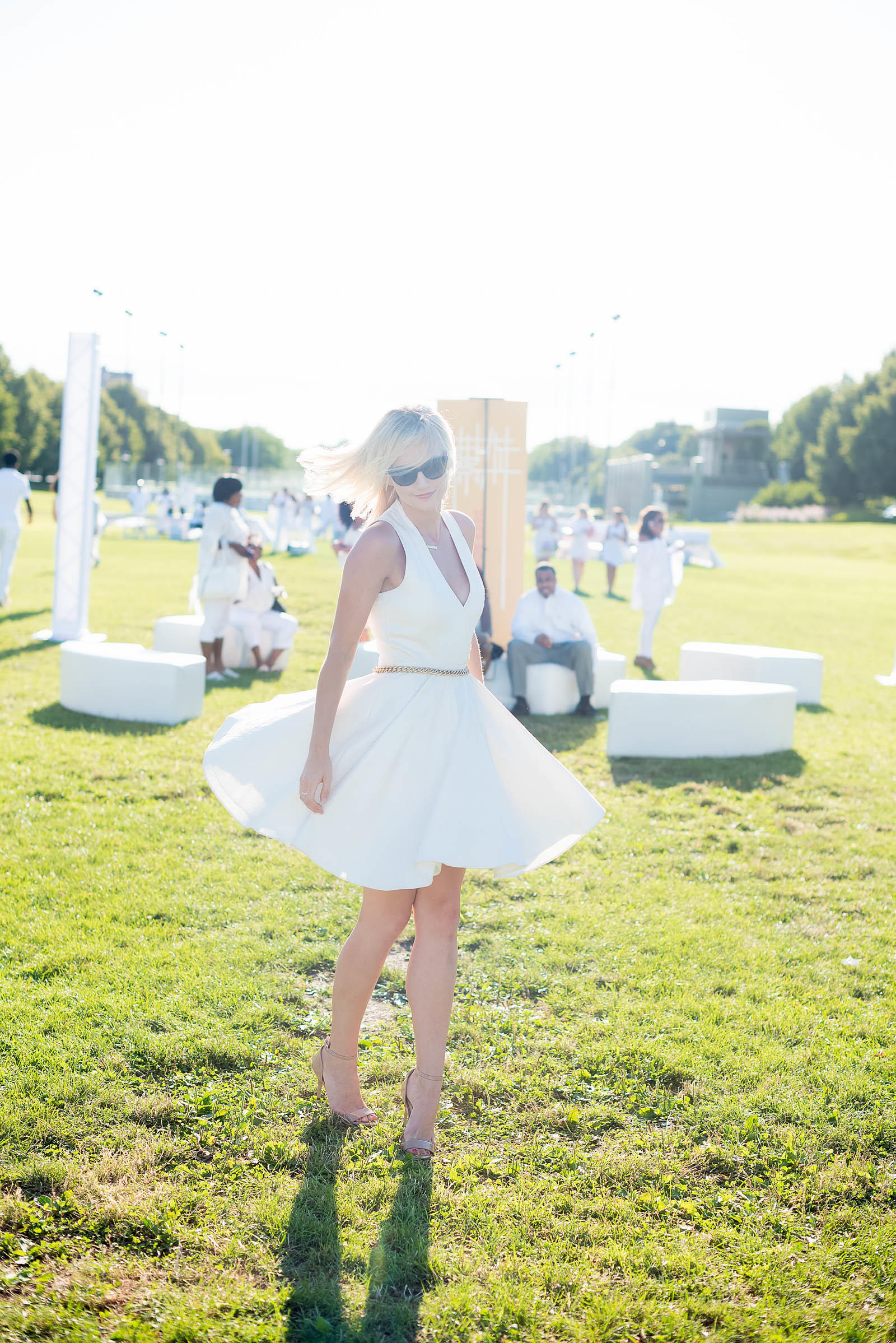 (though isn't always a law of the universe that your sister will make one of YOUR dresses look better on than you do??)
But I am forever lucky to have such a loyal, beautiful, and whimsical soul for a sister. I really don't know what I'd do without her most of the time!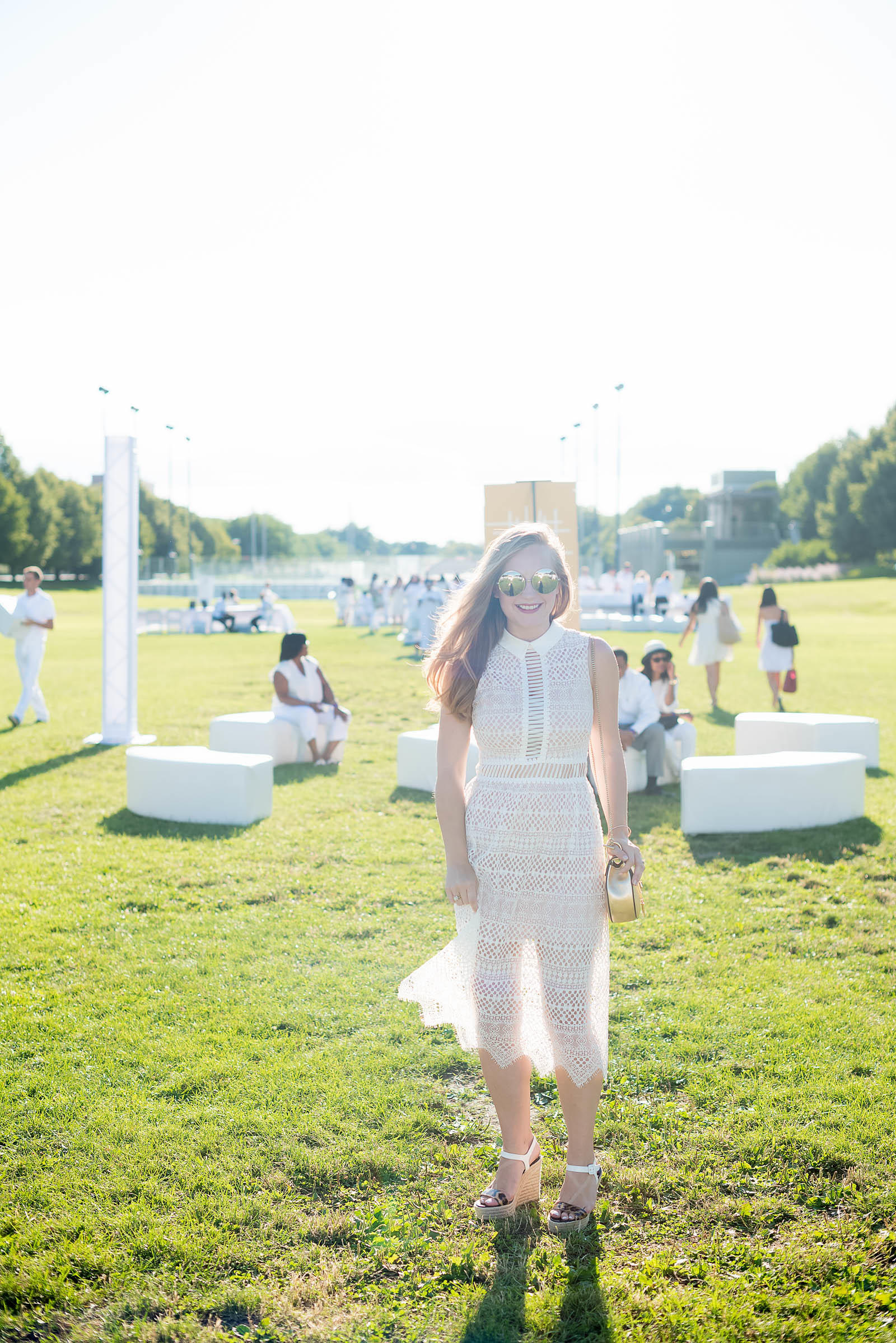 I ended up wearing my favorite white summer dress — this stunning Asos number I've been wearing religiously since May.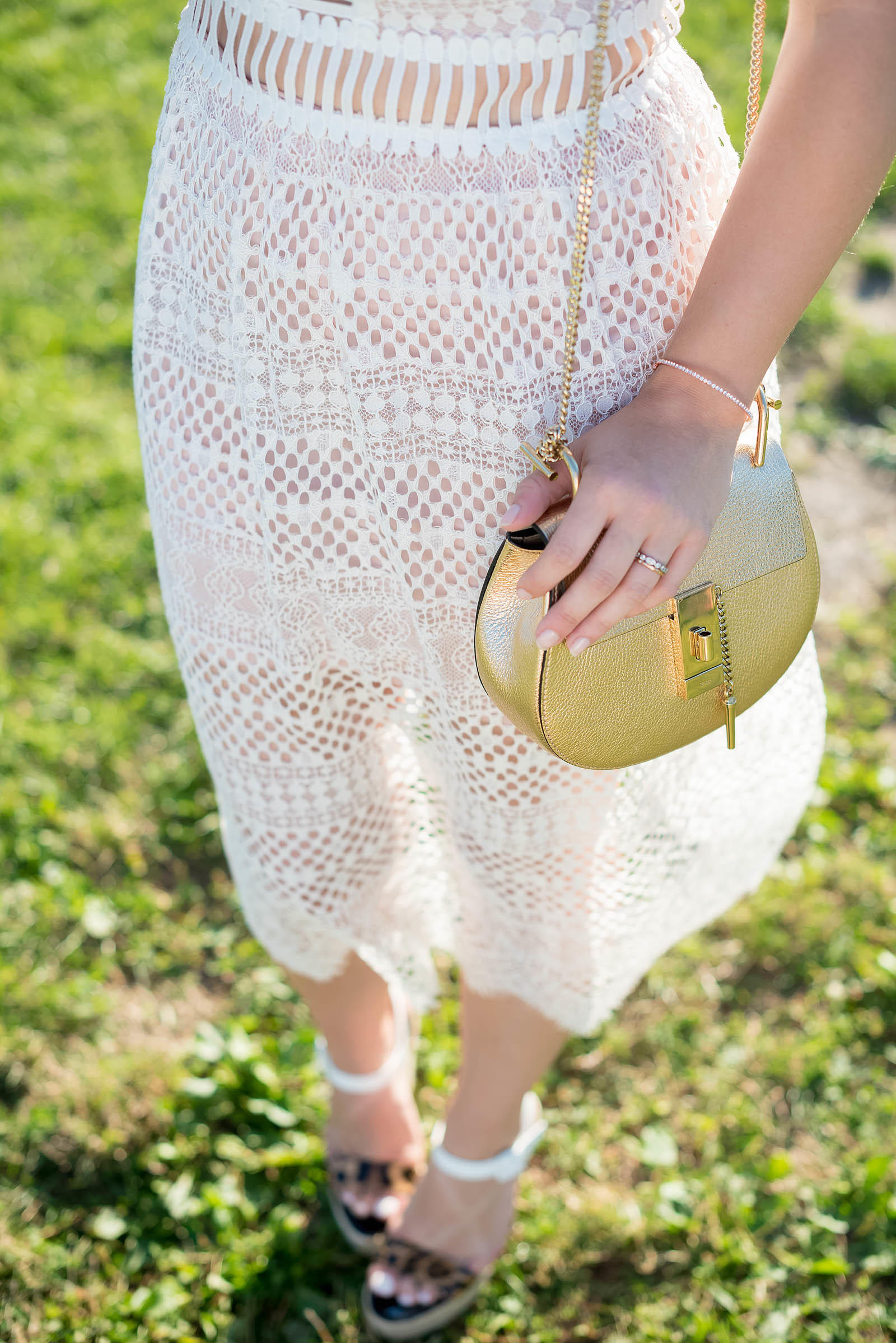 Which I paired with my obsession-worthy Chloé bag and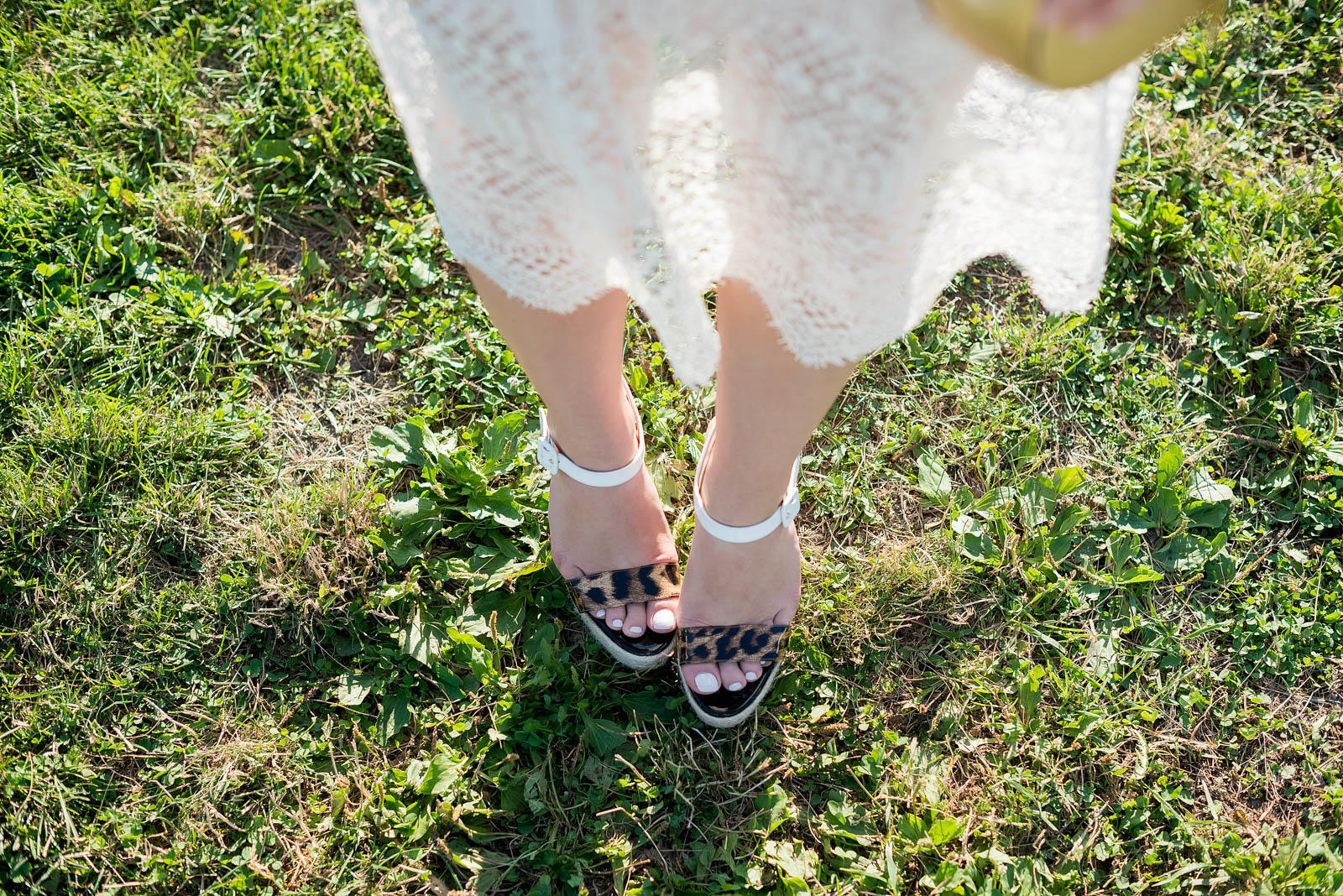 my favorite pair of Louboutin wedges (so I wouldn't sink into the grass!).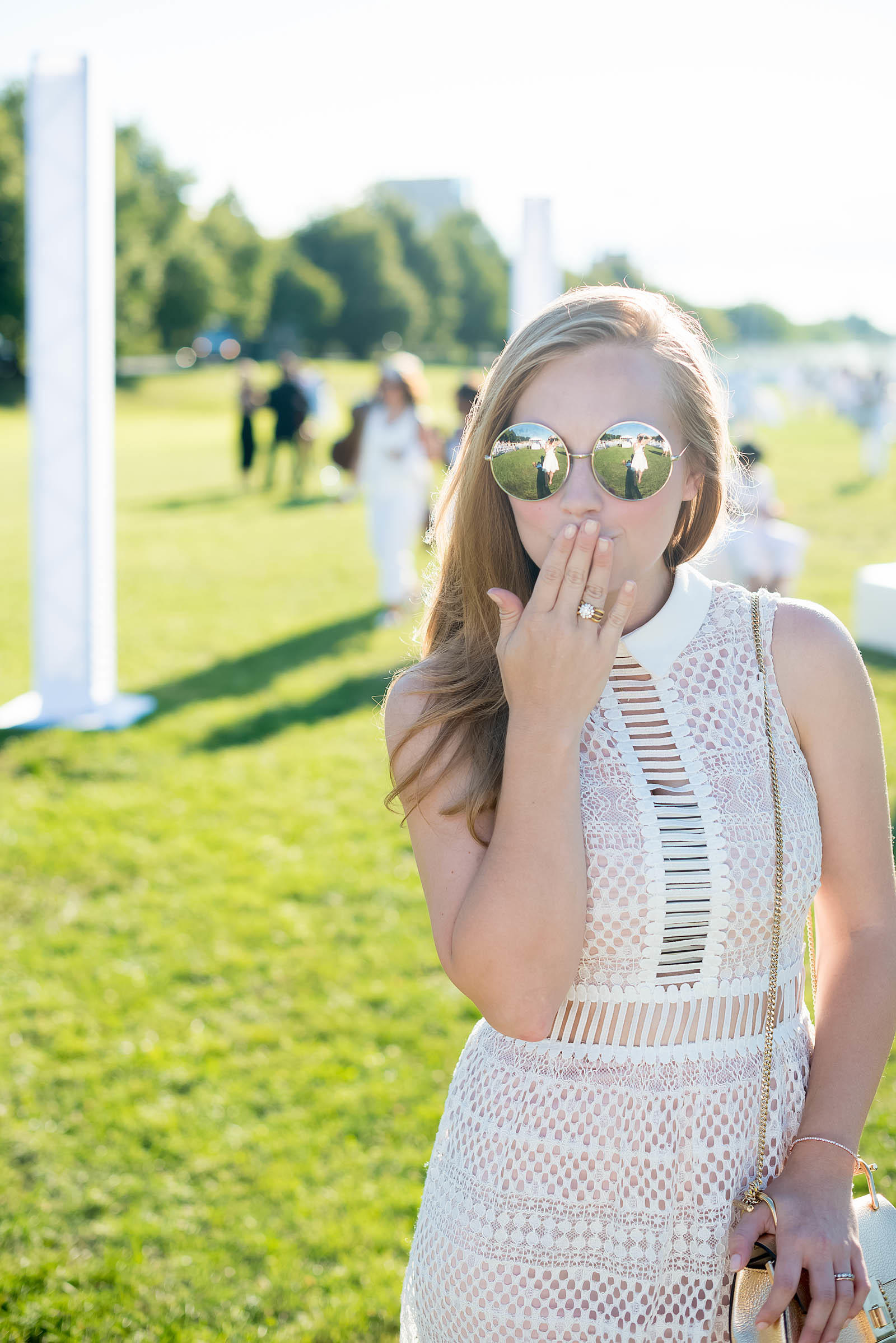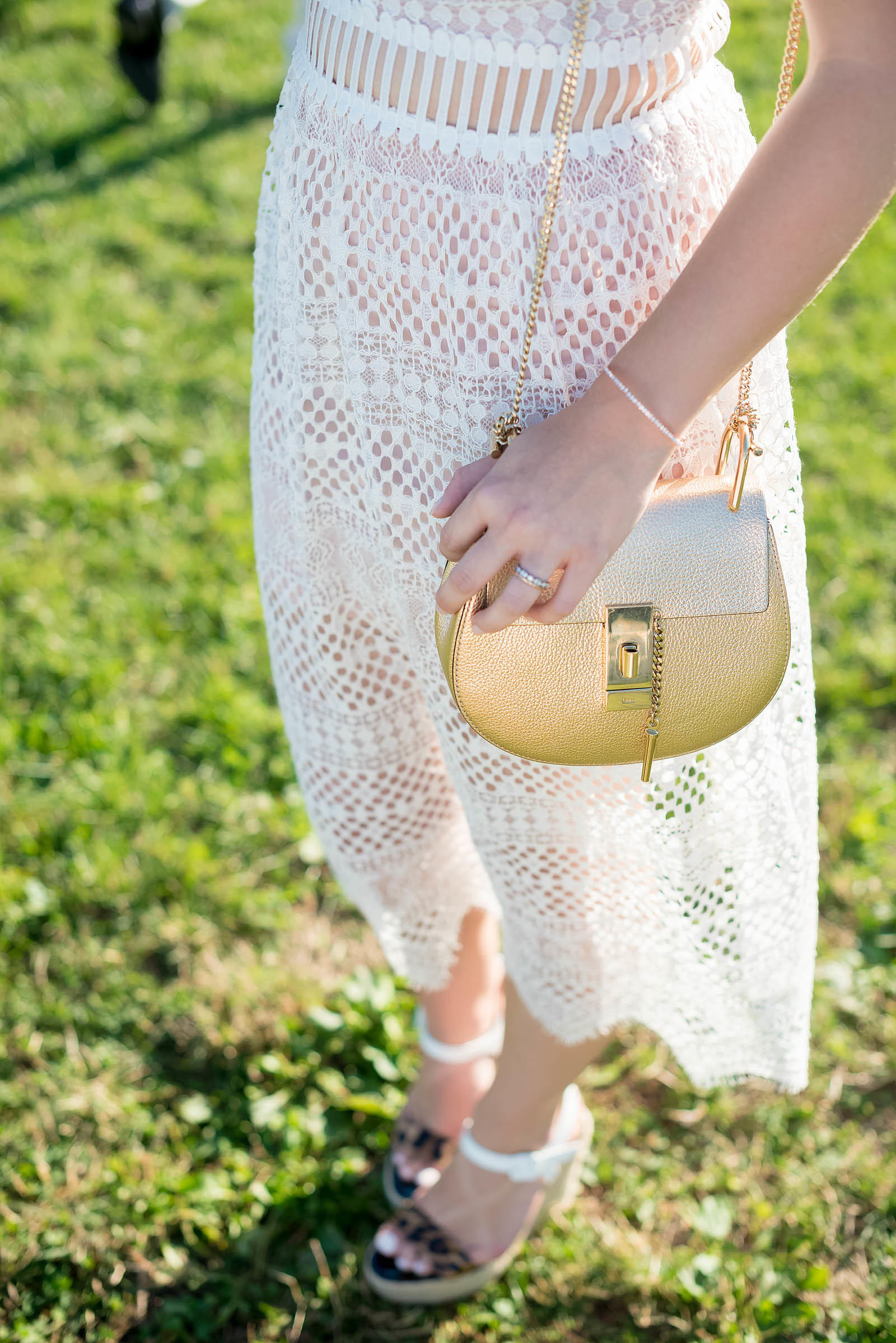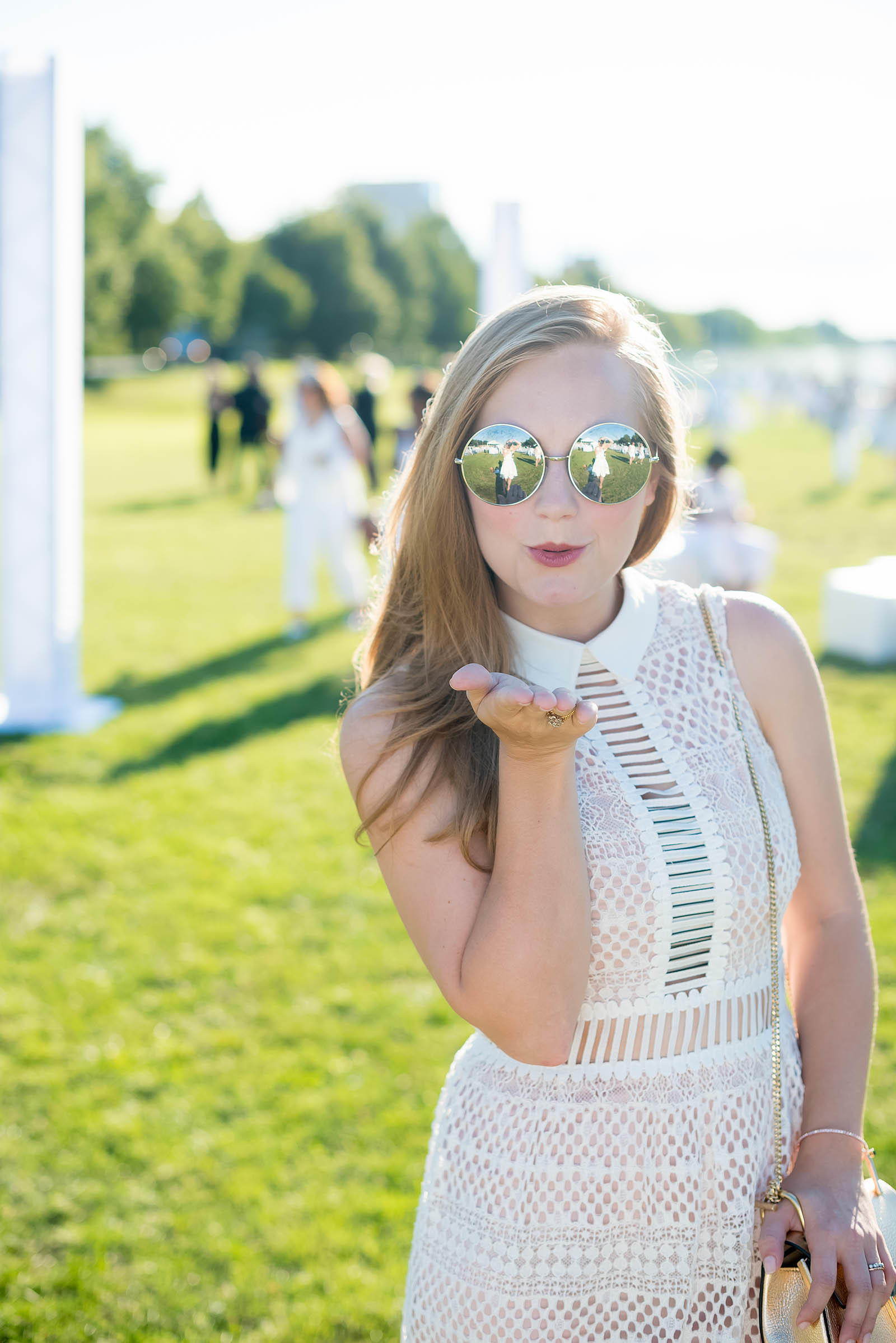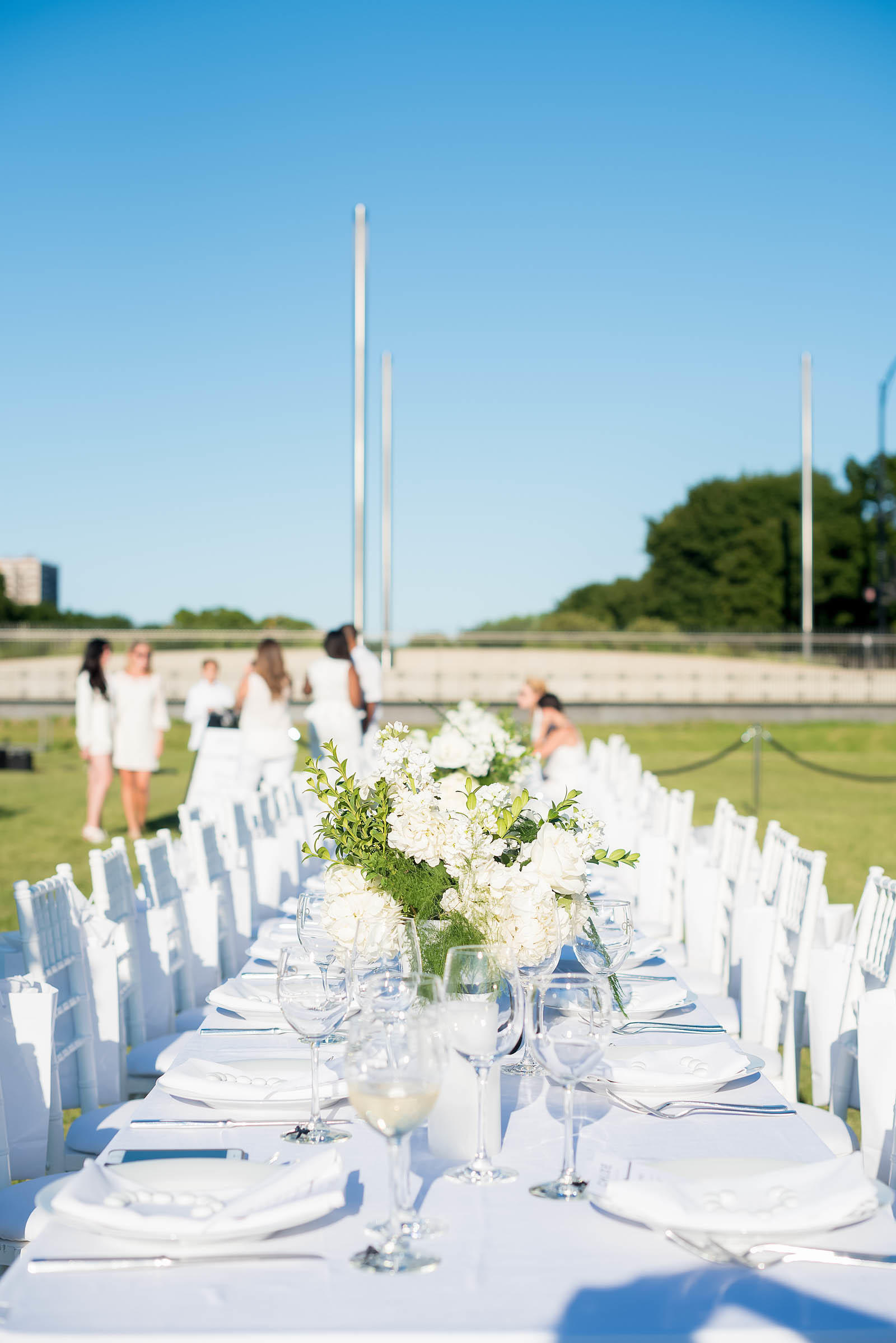 While guests are encouraged to bring their own picnic with them to the dinner, Chloe Wine kindly arranged for a divine catered meal for us to accompany all their delicious wine pairings.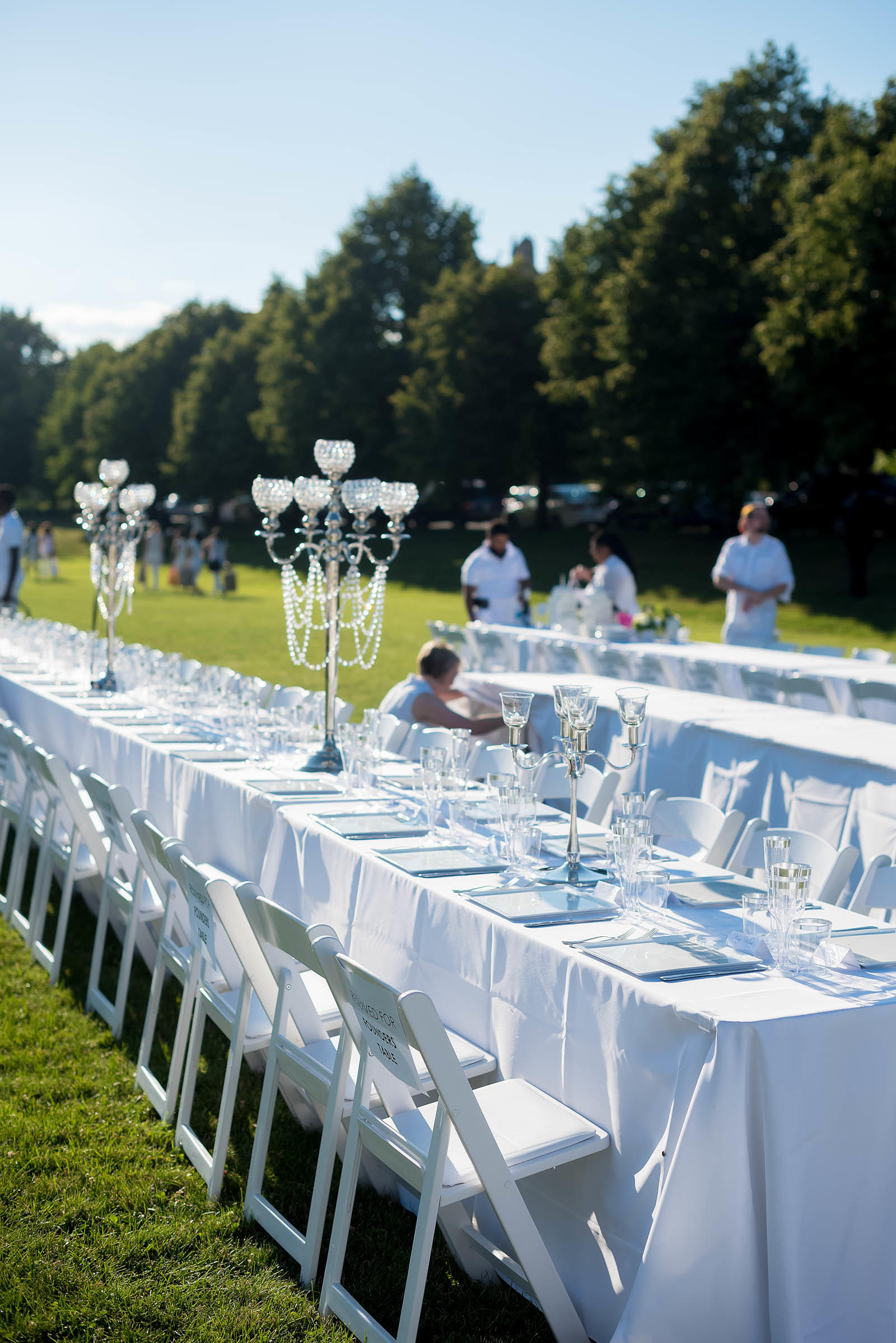 Aren't the table settings stunning?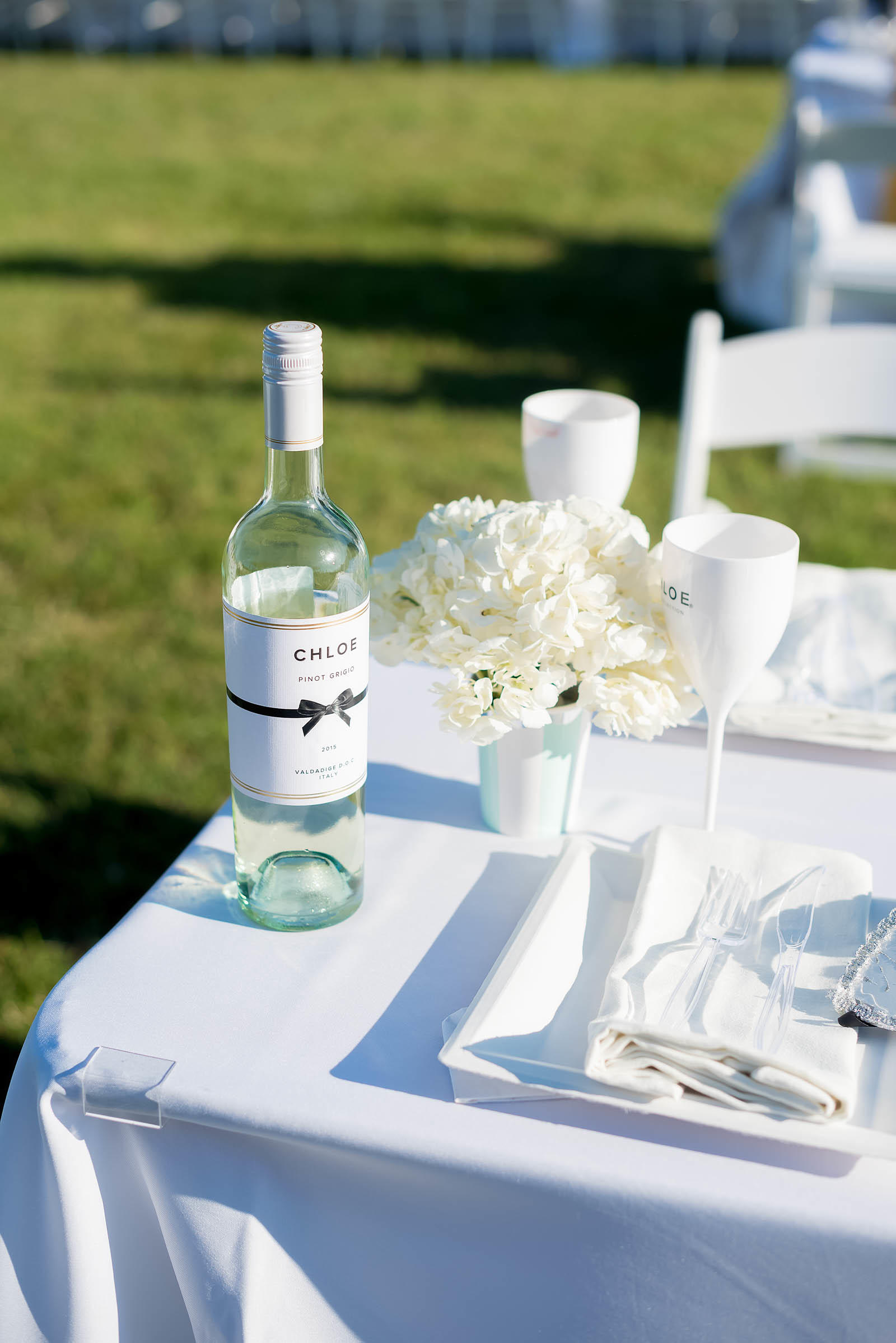 Especially when they have a big bottle of vino blanc waiting patiently at them…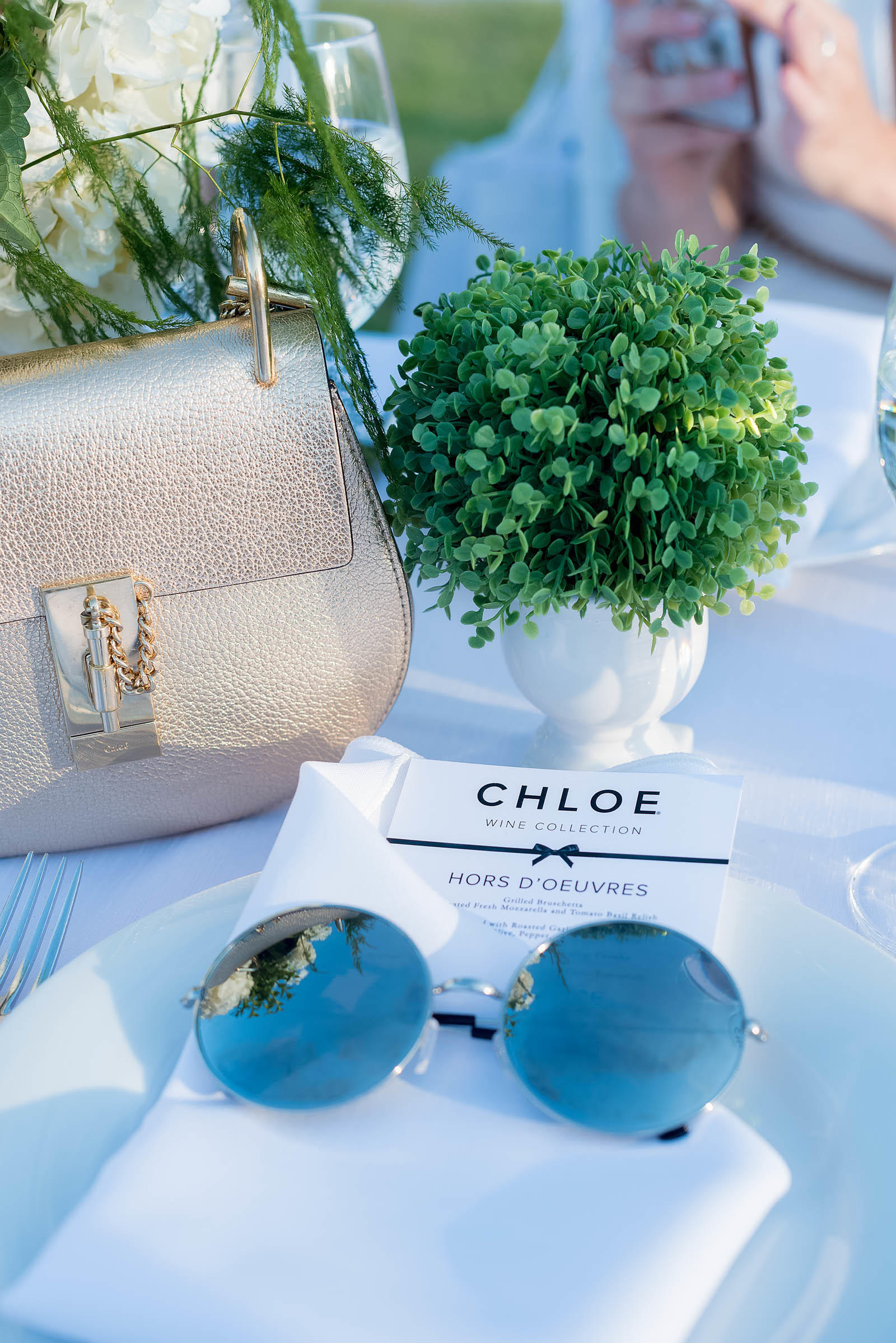 Once we found our seats we immediately started sampling the delicious wines.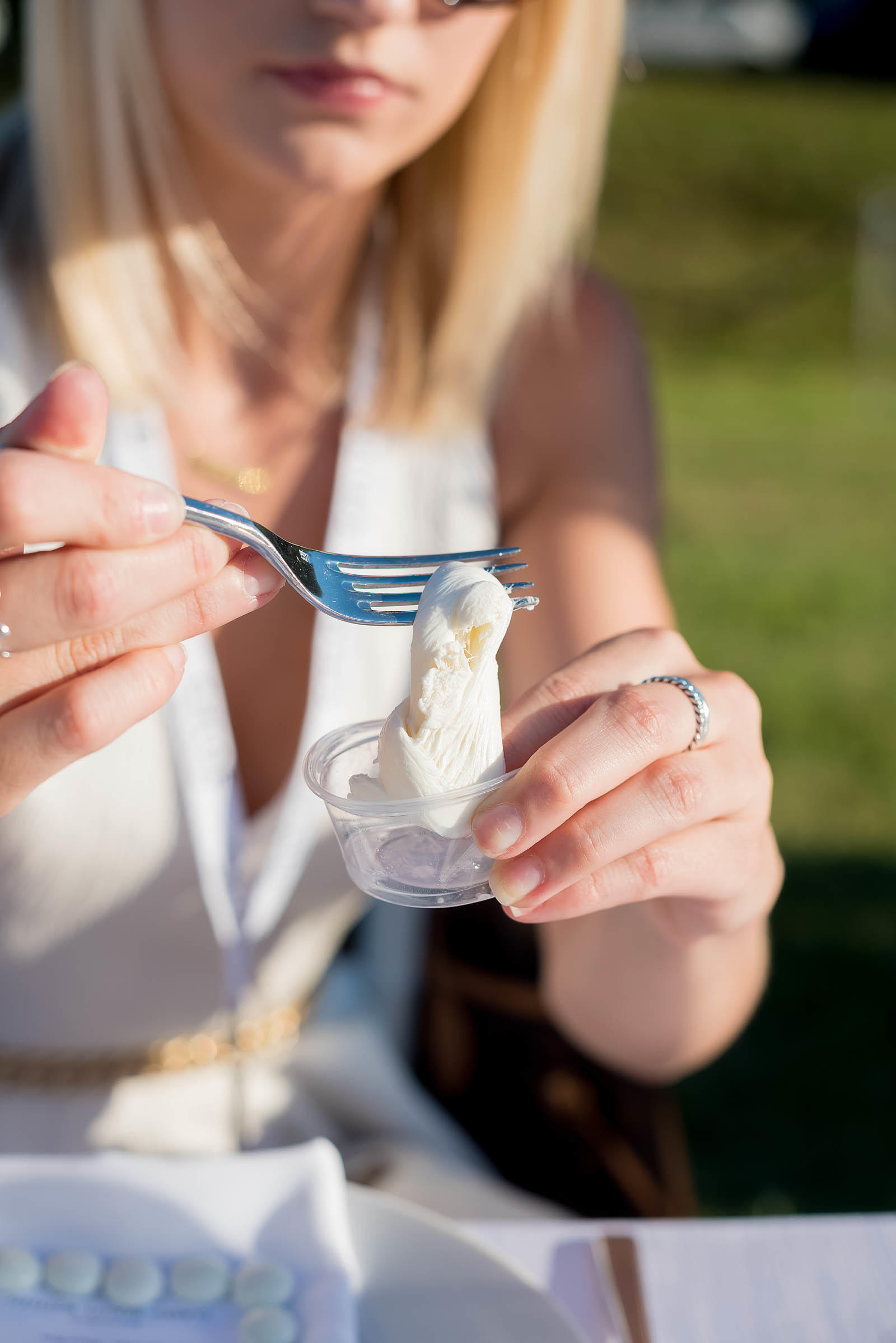 While munching on homemade mozzarella from Eataly — such a perfect starter for a white dinner, don't you think?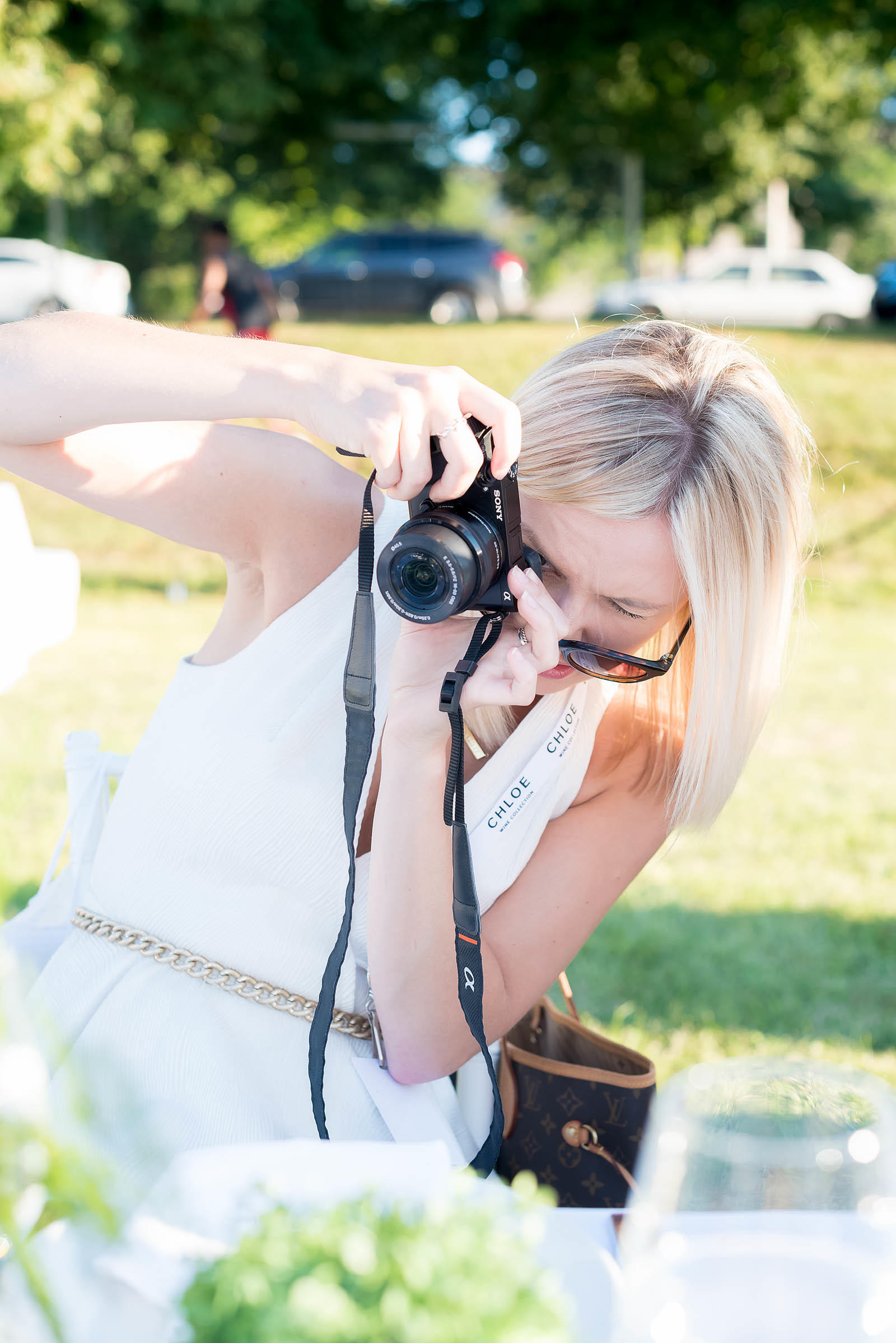 (Our Dad would be so proud if he could see my sister shooting now!)
And the hors d'oeuvres couldn't have been a fresher start to such a wine-filled dinner.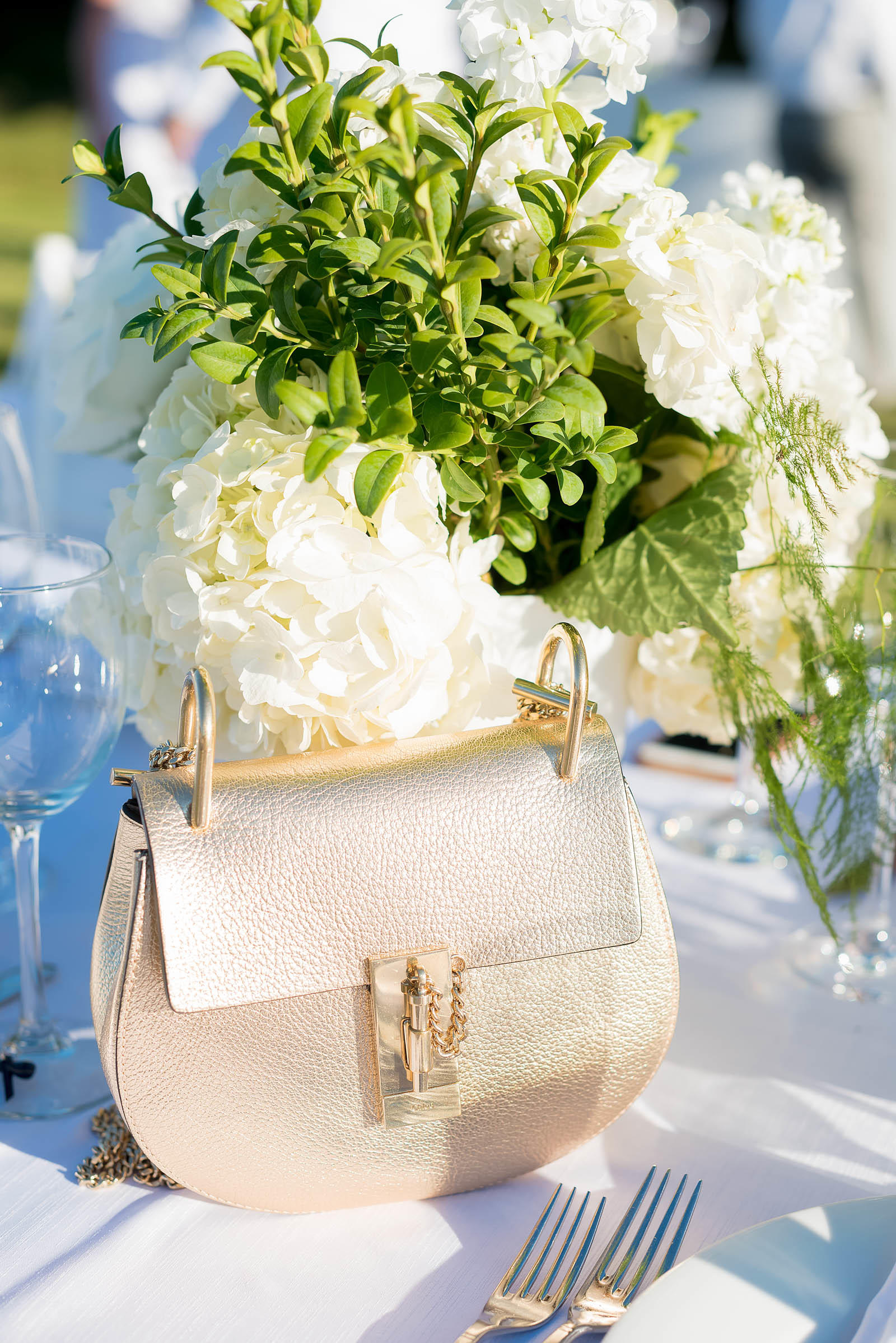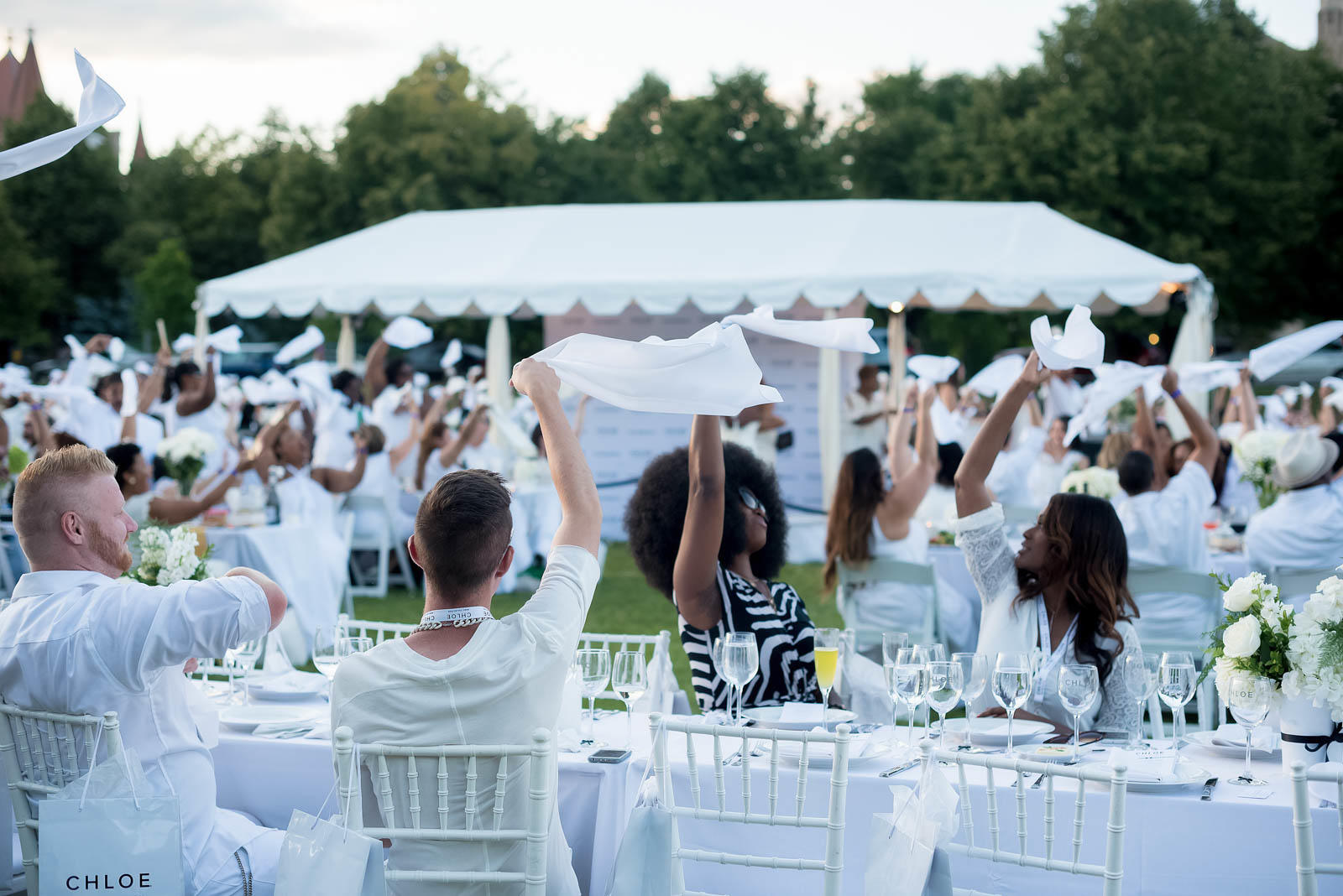 Traditionally all Chicago in White dinners must start with a ceremonial napkin twirl.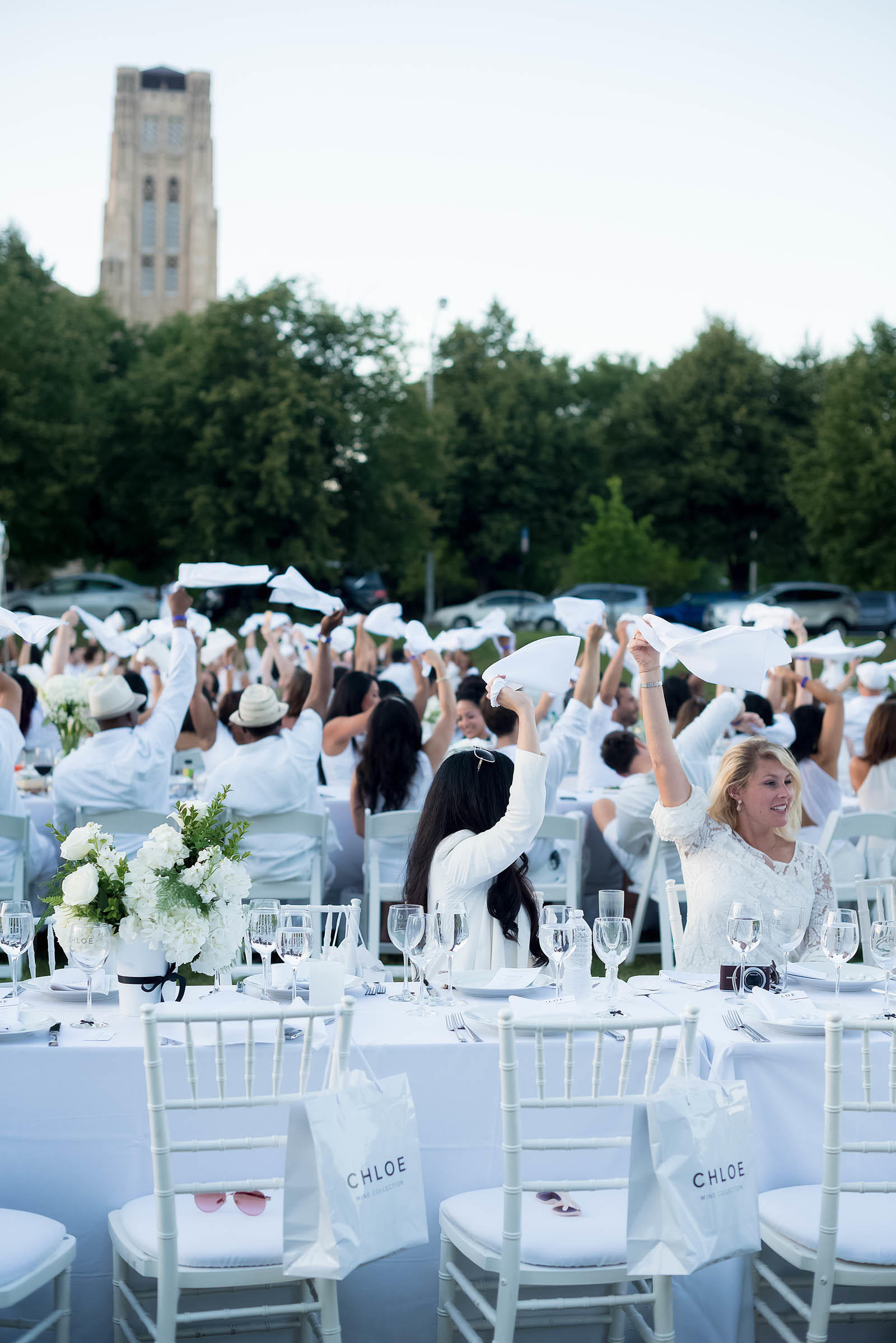 Which the photographer in me absolutely loved shooting!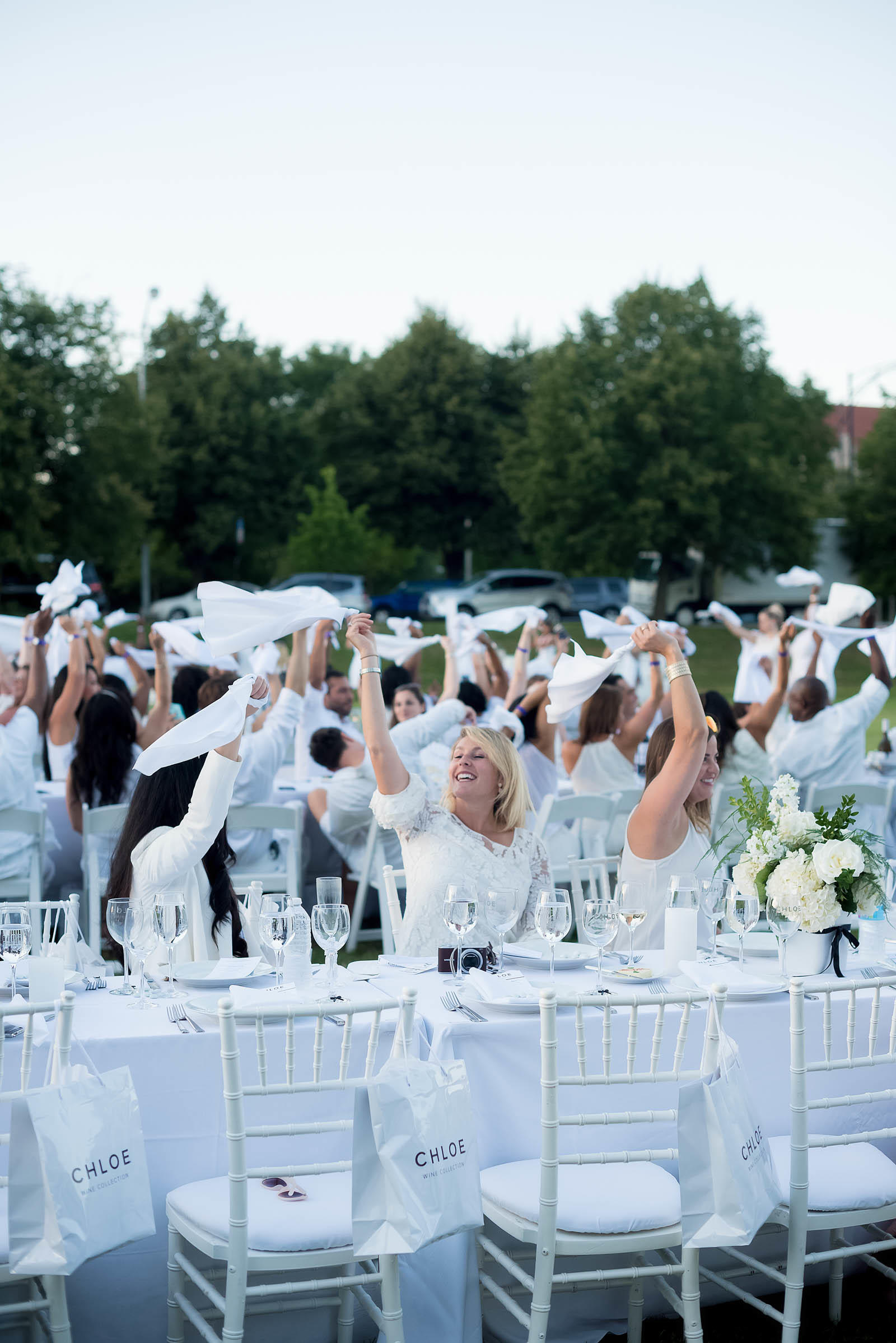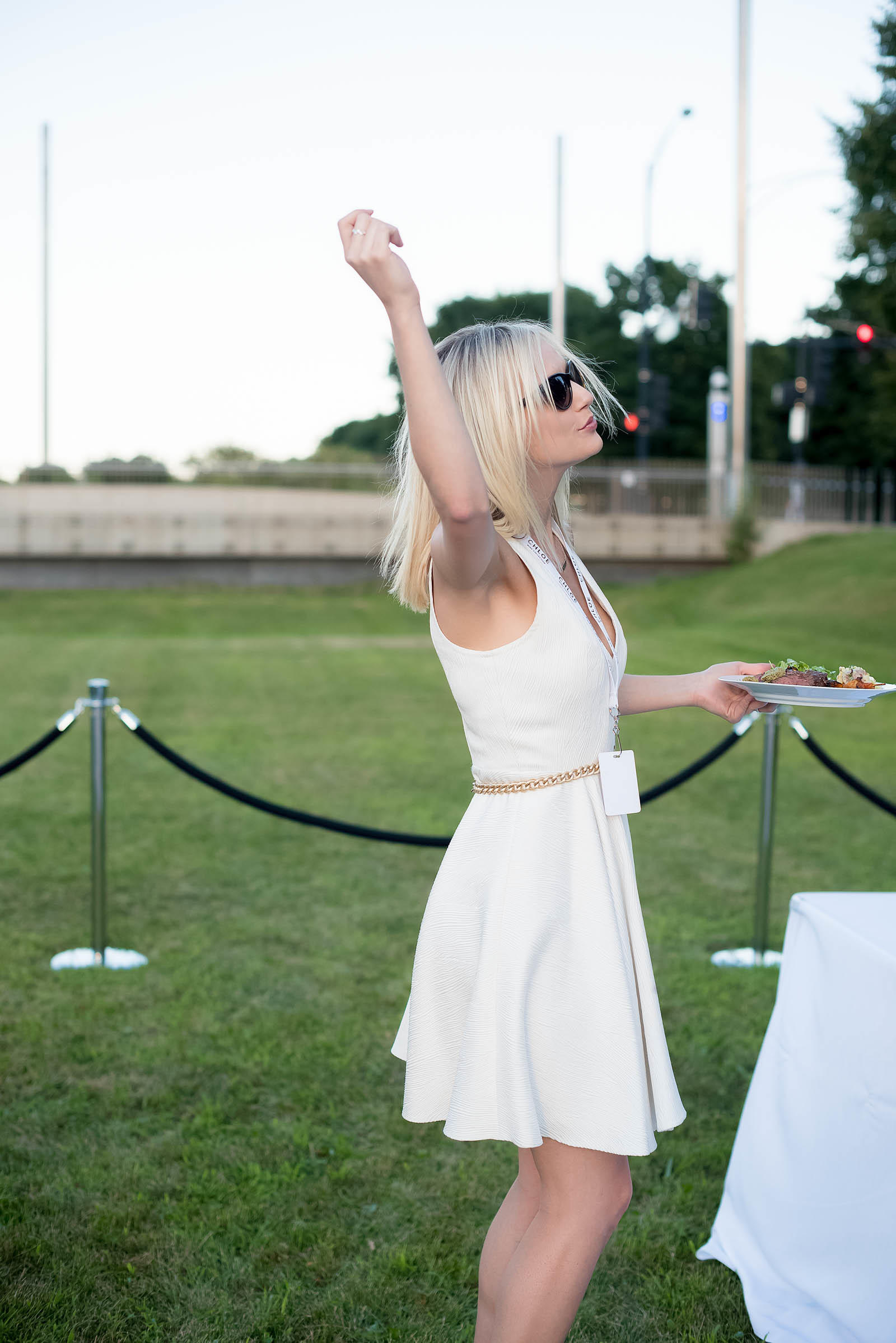 But, being the true foodies we are, my sister and I both missed it thanks to our unyielding appetites (and my desire to SHOOT the napkin twirl, obviously… not just the food… which would be ridiculous… obviously).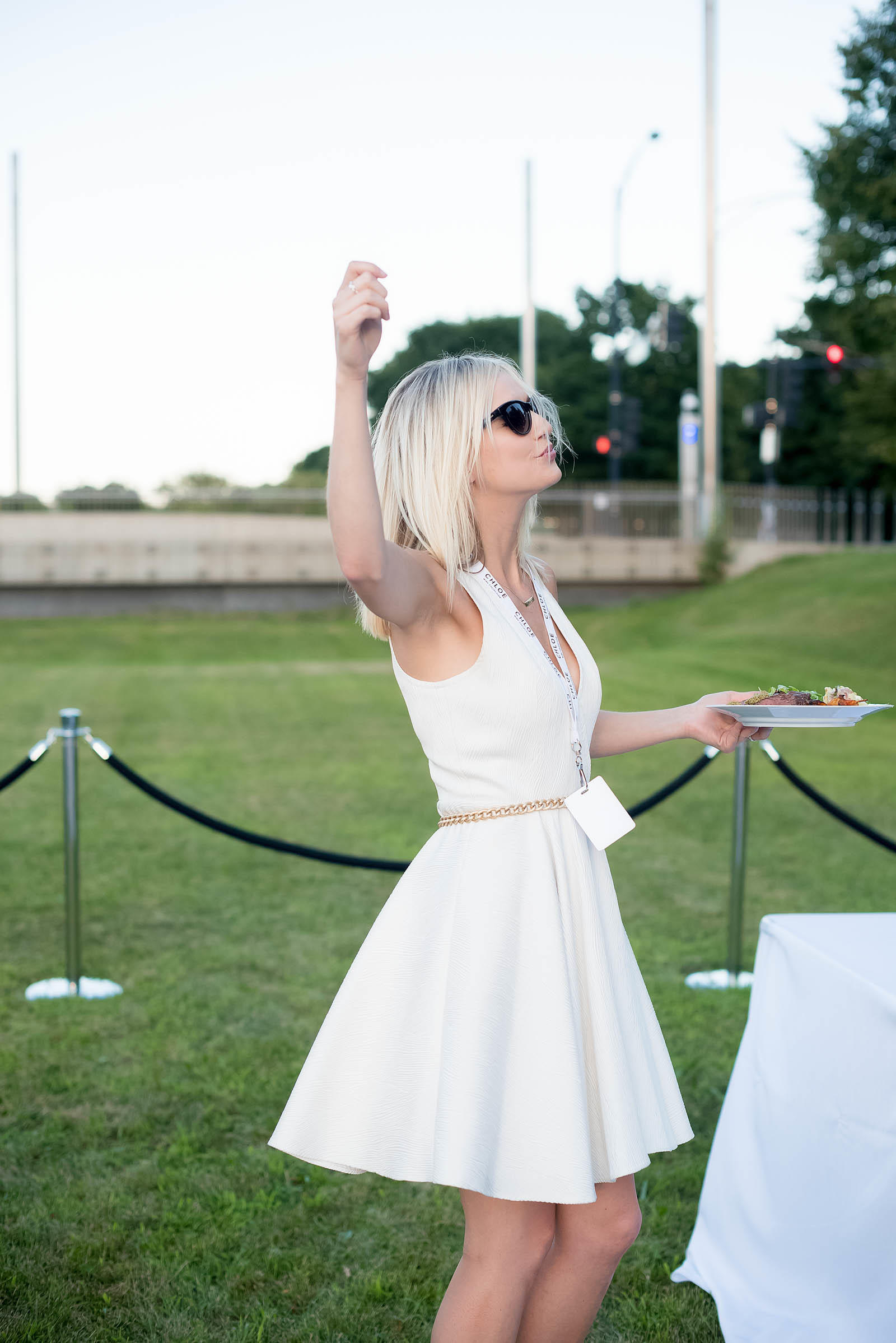 So naturally we made do with what nature had given us and twirled our "napkins" among the fanfare, heaping plates of food in tow and all.
Don't you wish you were as cool as us?!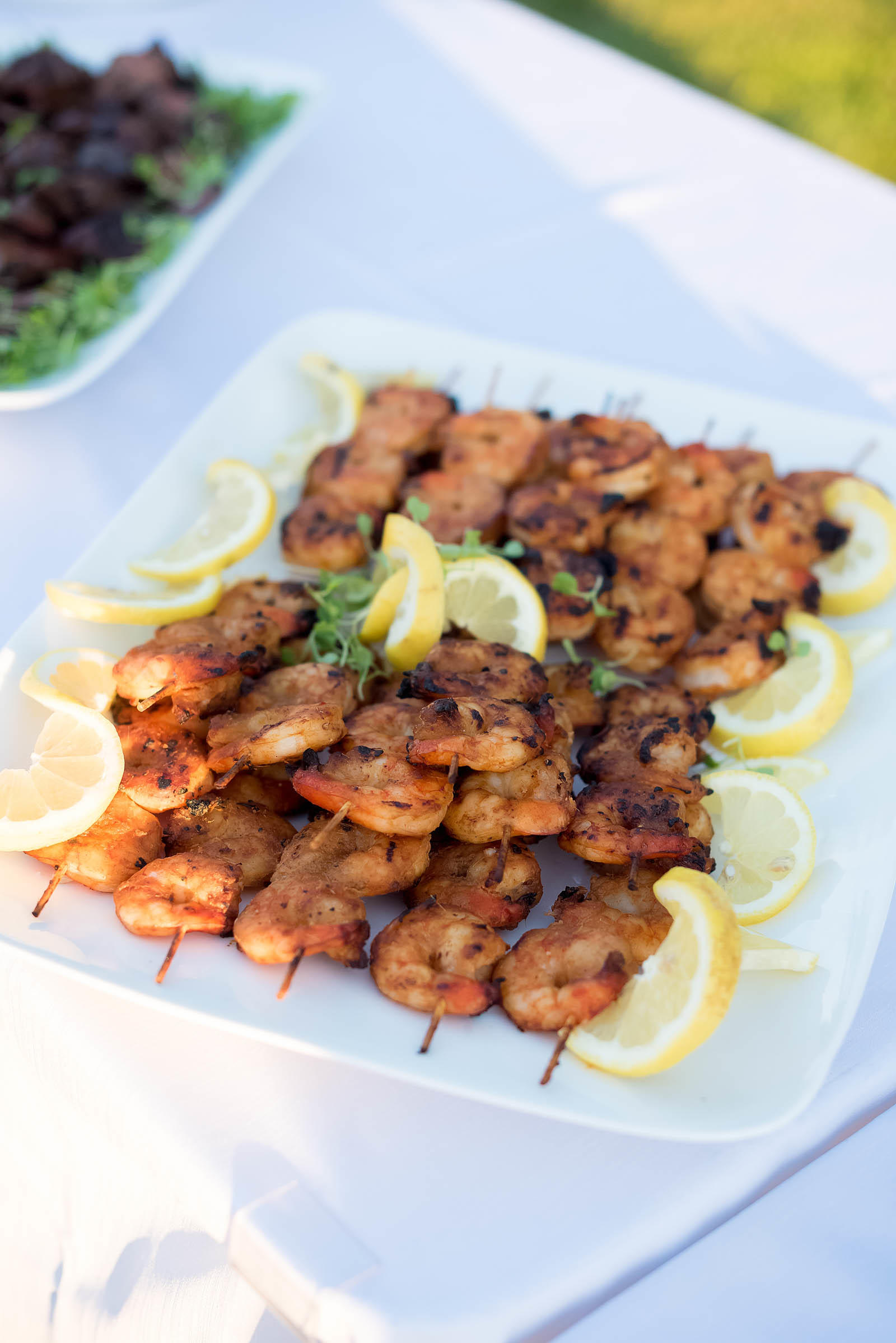 Our dinner itself made for a particularly sexy spread of skewers of grilled shrimp,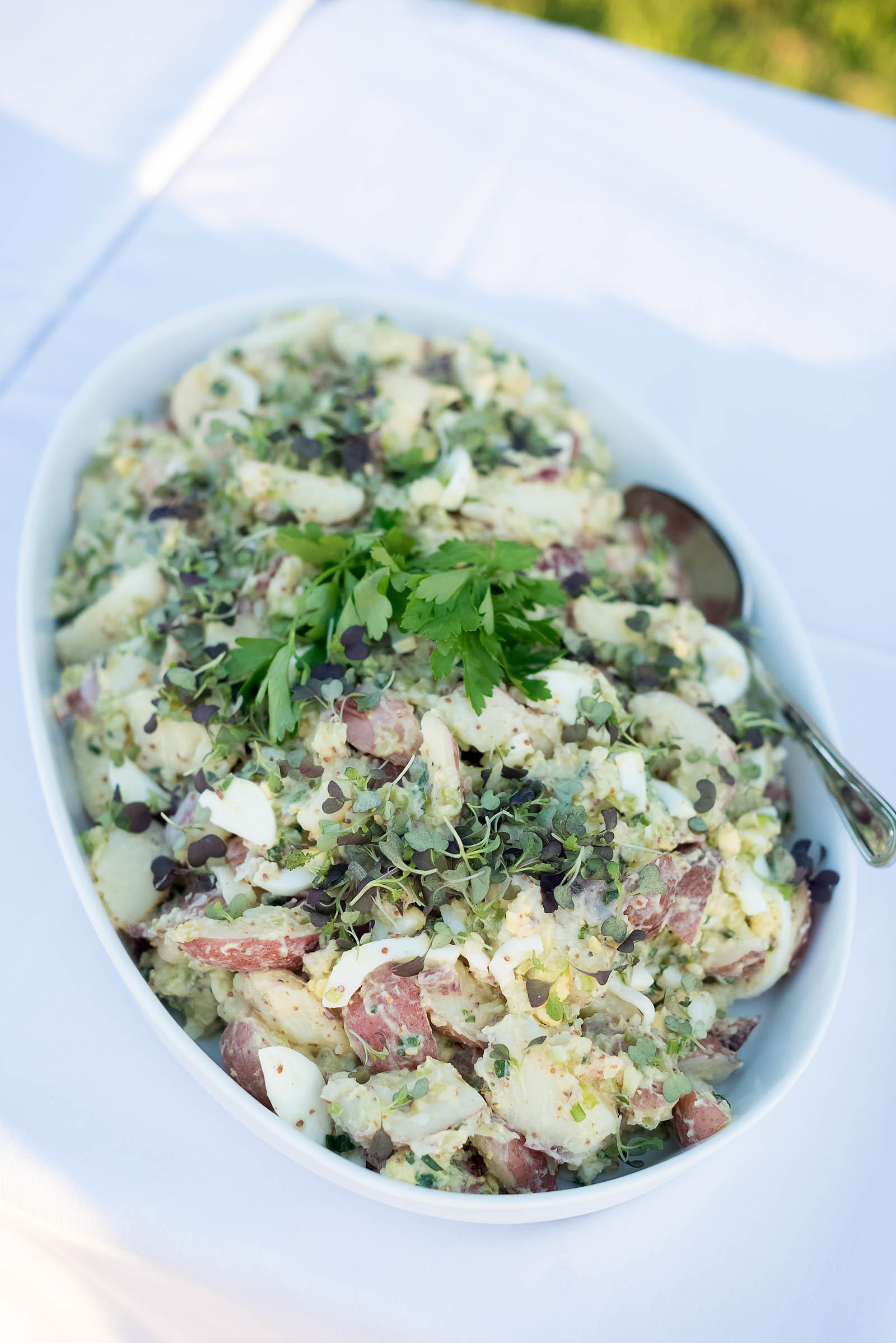 piles of herby potato salad,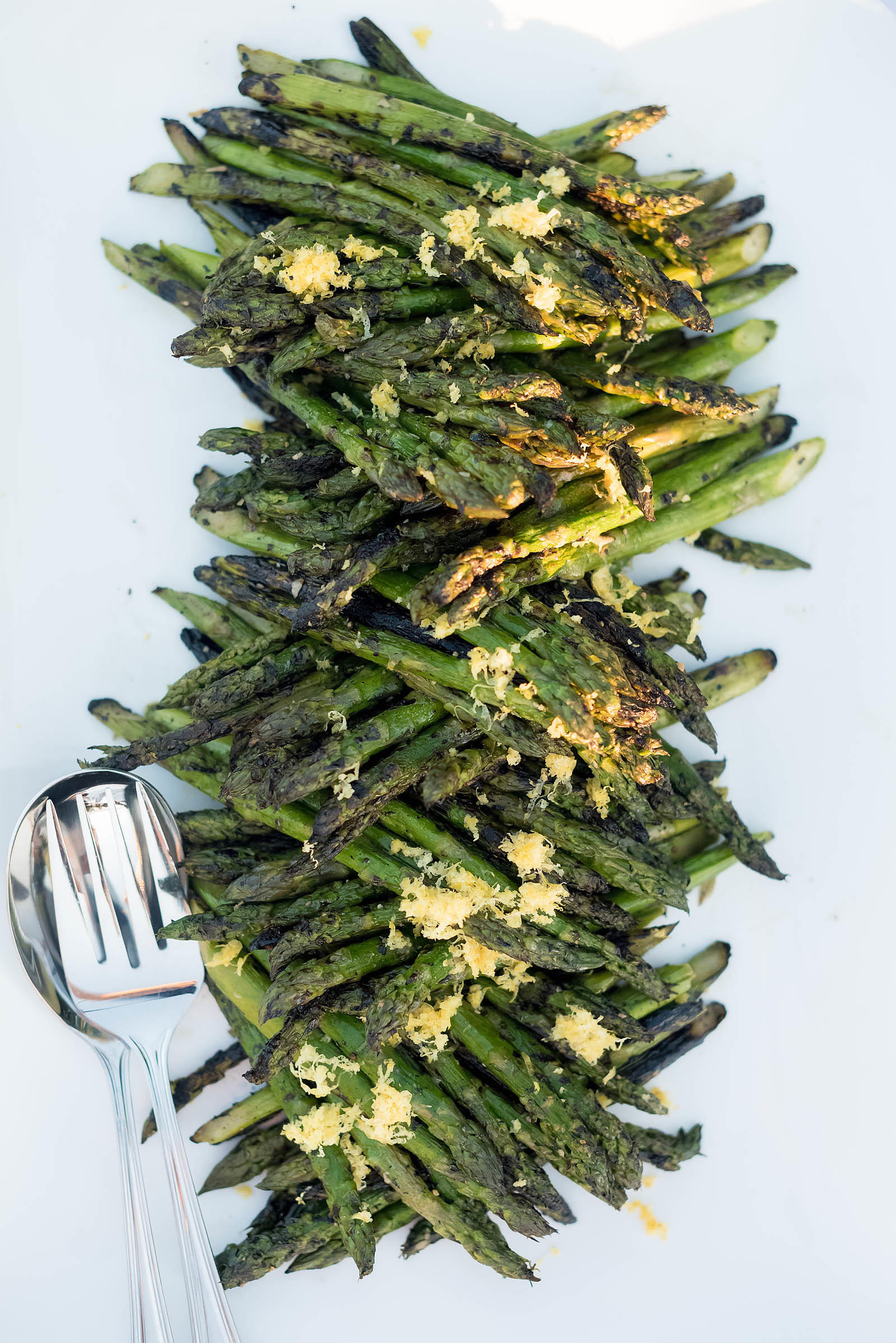 and some zesty asparagus.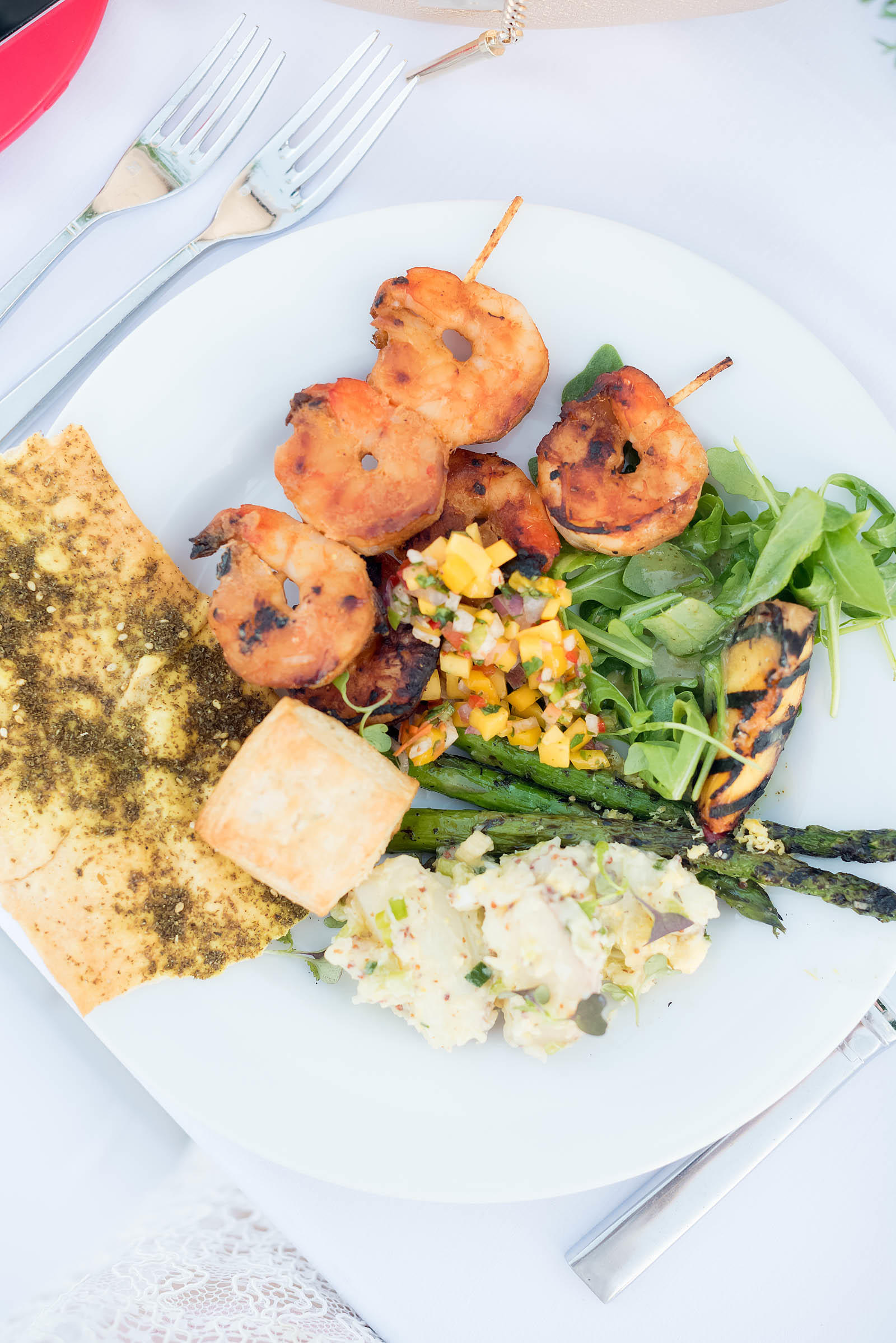 Which made for the perfect "picnic-esque" dinner given a refined upgrade.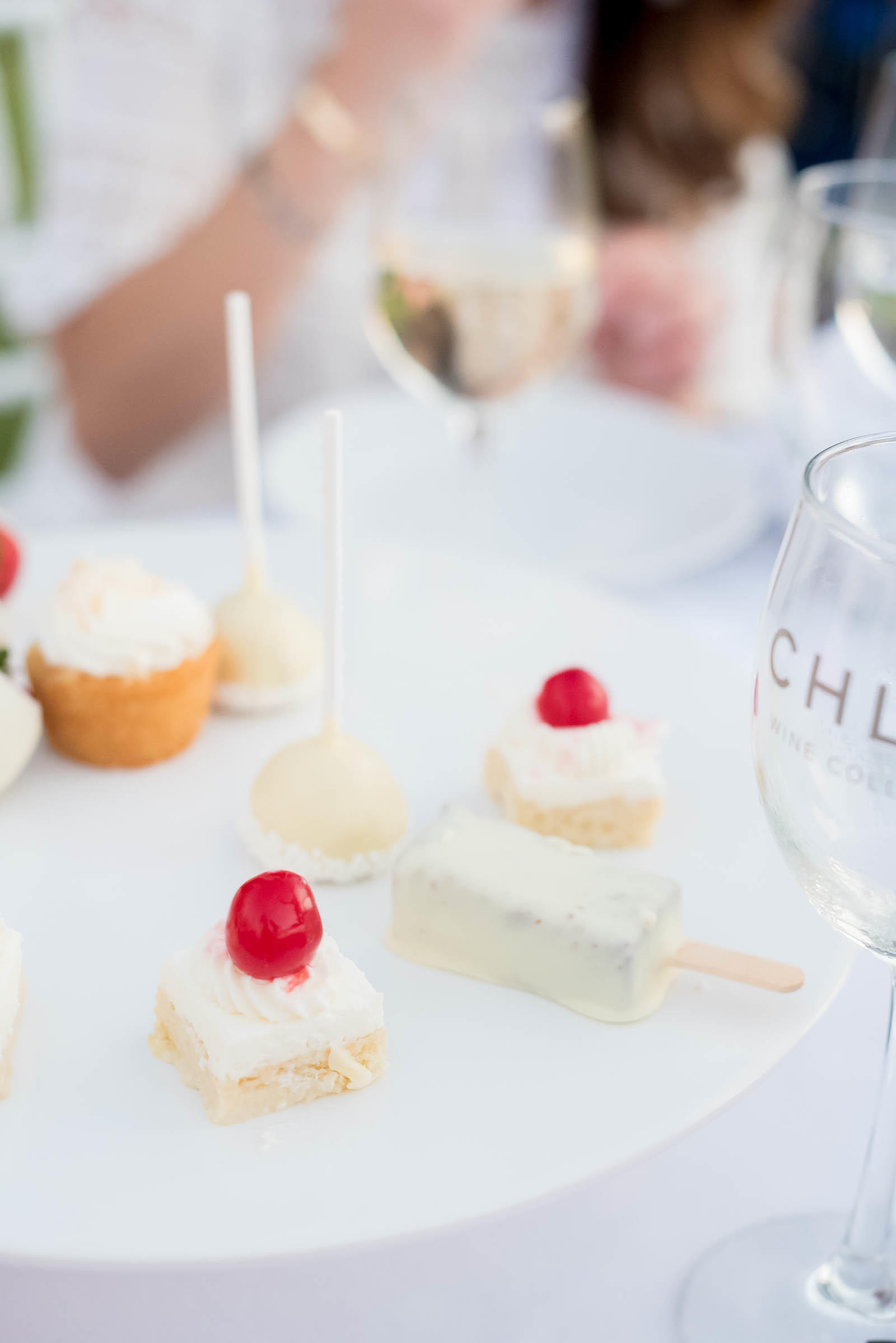 And was naturally followed with a delicious selection of white-only dessert nibbles!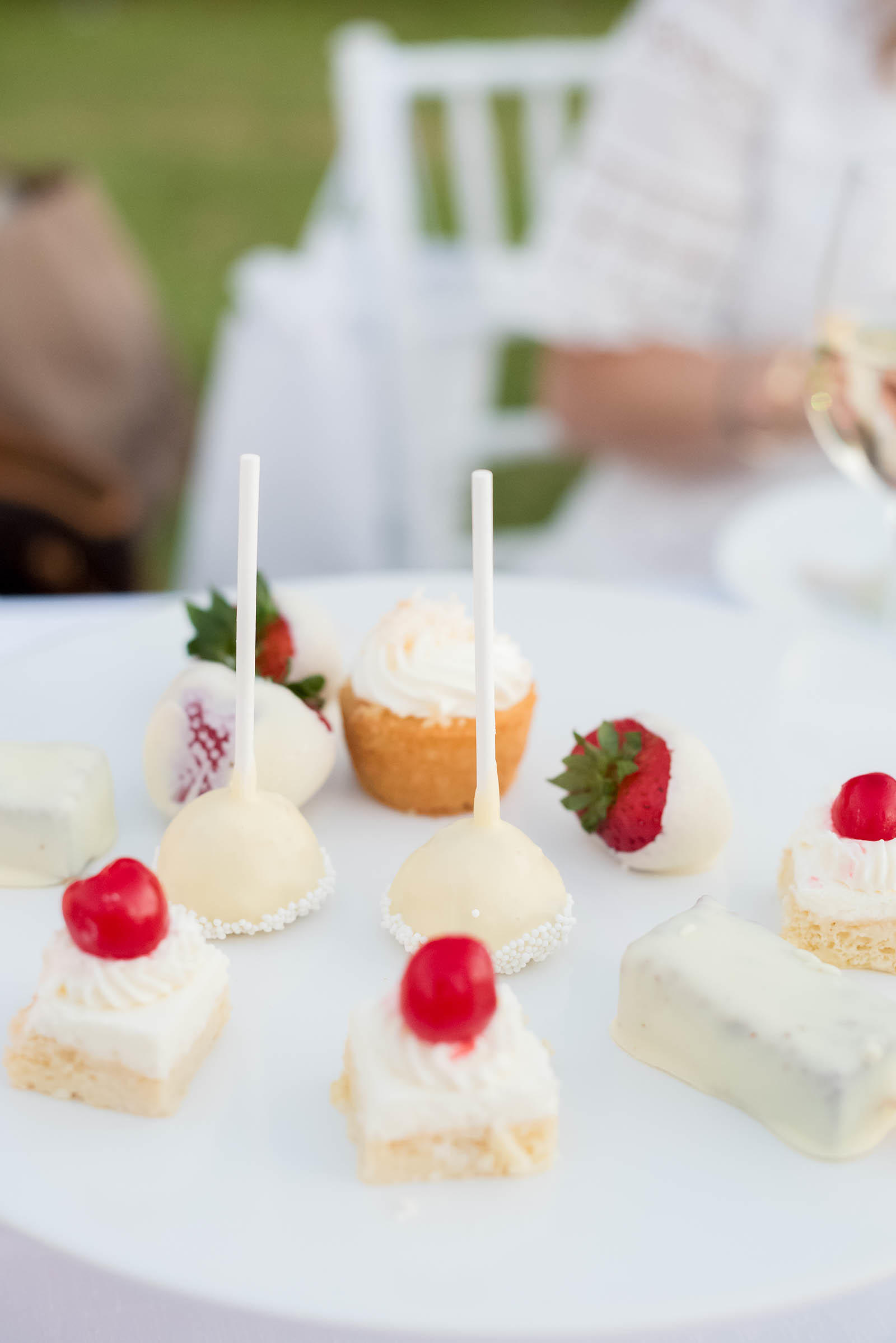 The brownie-filled cake pops were especially delicious!
Many thanks to Chloe Wine Collection for hosting us and for hosting such a spectacular 2016 pop-up! My sister and I can't wait to see where next year's event will be held!