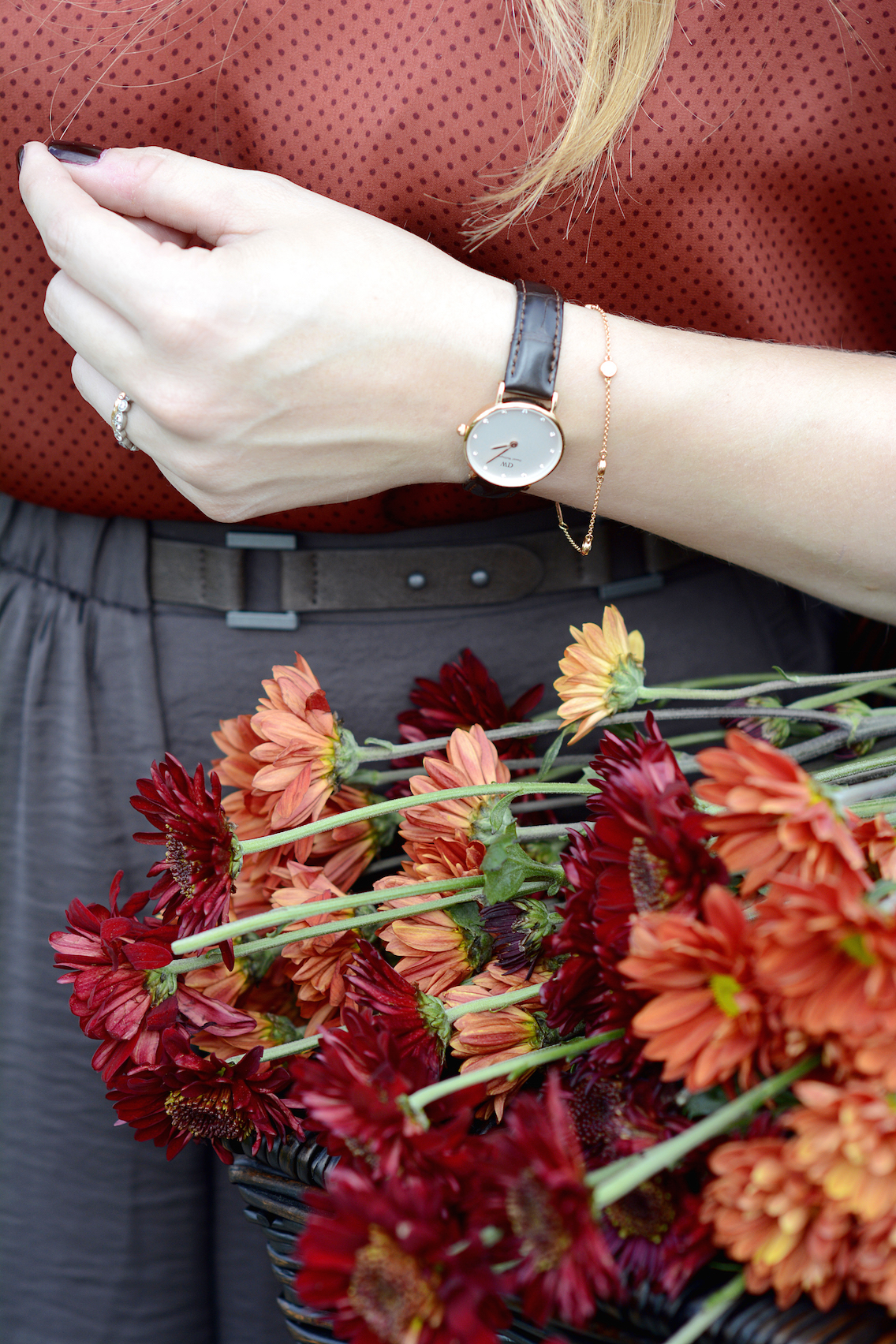 I seriously can't believe it's already the first day of October — where has 2015 gone? I don't ever remember a year flying by faster than this one!
But with the official arrival of Autumn last week (and the unofficial arrival of chilly fall weather… brrrr!), I can't wait to start embracing my favorite season with a vengeance! So I've drawn up a wish list of all the things I can't wait to do this Fall!
20 Things I Can't Wait To Do This Autumn
1. Visit a pumpkin patch:
2. Wear plaid blanket scarves (1 / 2 / 3).
3. Make a batch of my Autumn Salmon Chowder.
4. Shoot the fall foliage.
5. Pick out my 2015 Halloween costume (last year I was Gretel from Hansel & Gretel).
6. Go on a fall picnic.
7. Jot notes down in my Smythson 'Trick or Treat' notebook again.
8. Watch my favorite Halloween movie, Hocus Pocus ("I put a spell on you…").
9. Roast another Cauliflower Brain.
10. Wear this burgundy skirt with a chunky sweater.
11. Make mulled apple cider:
12. Roast pecans & hazelnuts (nothing makes our home smell more delicious).
13. Carve pumpkins!
14. Go apple picking.
15. Attend a murder mystery dinner to get in the spooky spirit (the family and I are going next week!).
16. Go "forest bathing" in the fall foliage.
17. Decorate our home for Halloween (one of my favorite traditions — I go ALL out on our spooky decor… we even have a 6 foot wide spider web for our ceiling!).
18. Eat every pumpkin and apple cider dish I can!
19. Break my favorite Zara leather skirt out from storage.
20. Paint my nails orange:
What's on your Autumn To-Do List?