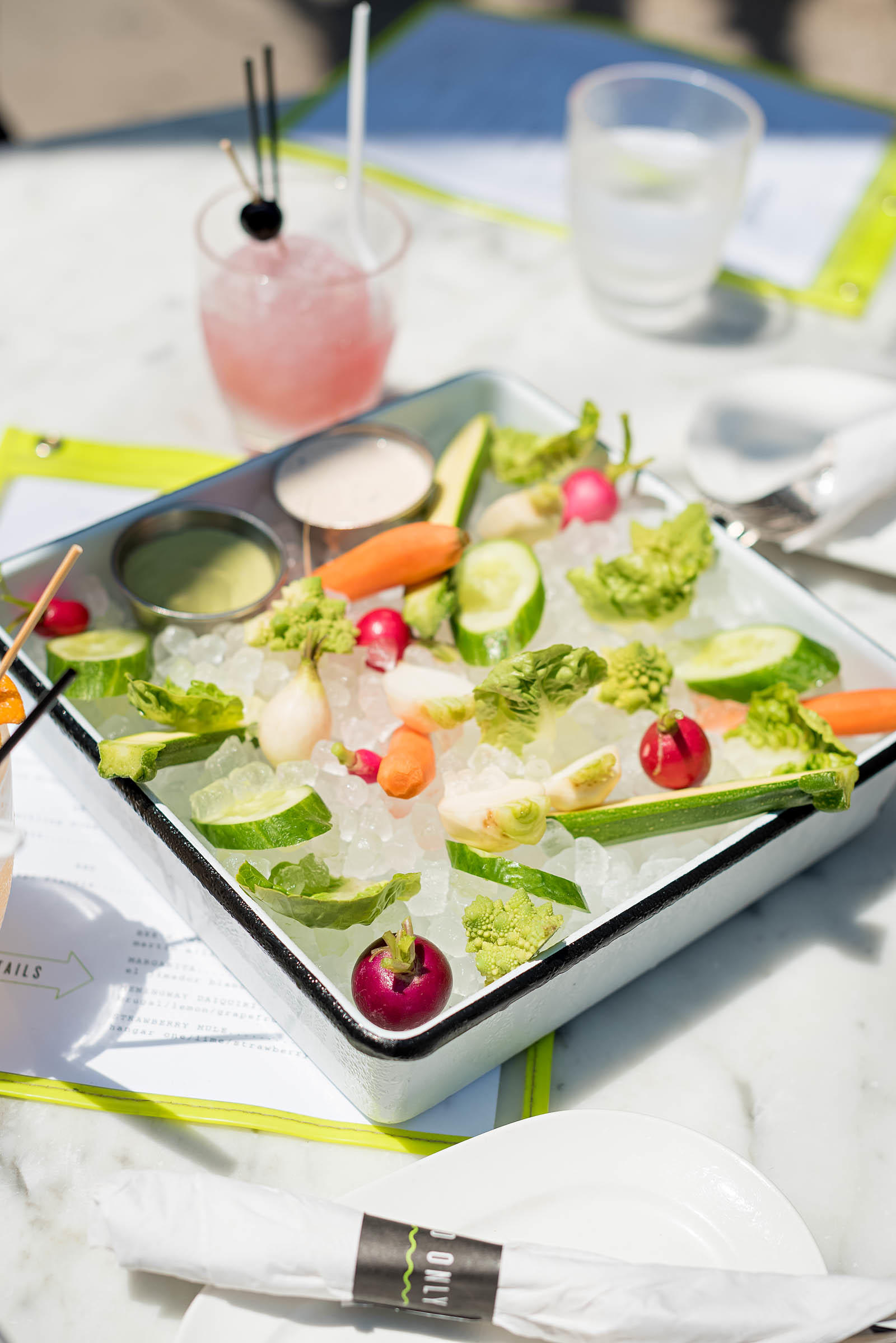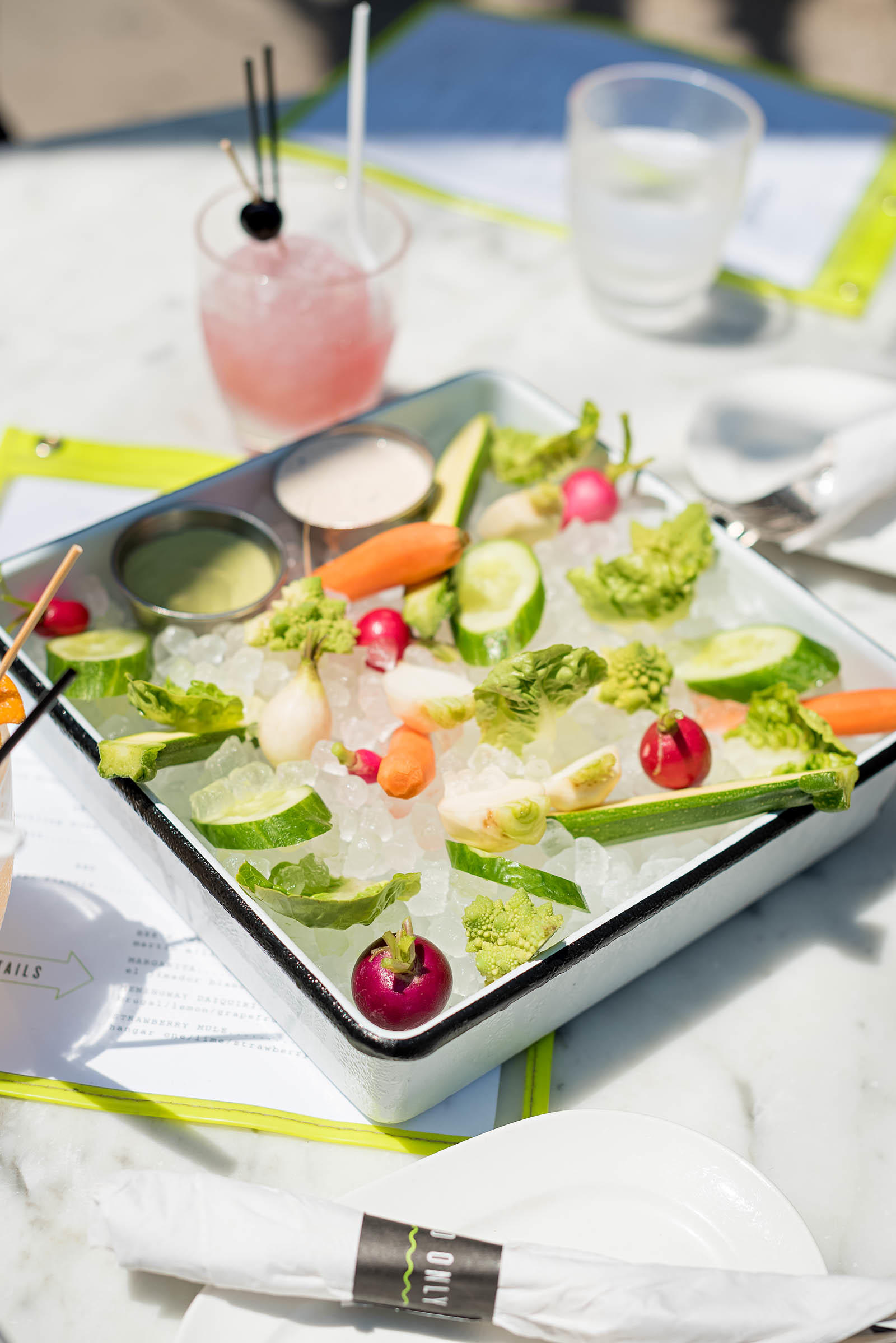 HELLO SUMMER!
I don't know a single Chicagoan who doesn't LOVE summer in the Windy City. It's the season of FUN!
And since Chicago is SUCH a foodie mecca, I thought I'd share with you the 10 foods I crave most during the hottest season of the year — the dishes I order and/or make religiously through the season! There's really no better way to embrace the fresh flavors and warm sunshine of summer in Chicago than with the perfect meal to match it!
10 Foods I Can't Stop Craving In Summer1. Ceviche
I crave ceviche year-round but especially during the hot, sticky months of summer. There's something about the chilled citrus-y seafood bite that I can't seem to get enough of! My current favorites can be found at Expat in the West Loop, Dove's Luncheonette in Wicker Park, and Tanta in River North.
2. Elotes
I'm a true Midwesterner so NO summer food round-up would be complete without at least one corn dish. And elotes, a popular Mexican street food, are my FAVORITE way to eat those golden kernels. Often flavored with cilantro, queso, and plenty of fresh squeezes of lime, elotes are a refreshing side dish at any meal. My current favorite is this beautiful elotes dish at Antique Taco (reviewed here) — I can't ever seem to stop myself from ordering it when I pop in for lunch or dinner!
3. Boozy Slushies
Summer is basically synonymous with patio drinking season for most Chicagoans! We take our al fresco boozing very seriously and since we all know the tortures of a Chicago winter, most Chicagoans will suffer through a massive amount of heat and humidity just to be OUTSIDE. Our best survival solution for hot days? Icy cocktails! Boozy slushies have been popping up EVERYWHERE and on plenty of menus! My favorites can be found at Expat or in my own kitchen — there's nothing like whipping up a huge serving of Rose Slushie Floats for an impromptu get-together with friends.
4. Zucchini Carpaccio
One of the easiest and freshest summer appetizers you can make! Ready in less than 10 minutes and so luxuriously light in flavor. I became so obsessed with zucchini carpaccios after first trying them at Fig & Olive last summer I recreated the recipe at home so I could pull this together whenever I pleased. Serve a massive platter of zucchini carpaccio along with some boozy slushies for your next get-together and you'll be the trendiest person in your neighborhood. Guaranteed!
5. Fresh Tomato Salads
There's nothing like the smell of Hubby's fresh, home-grown tomatoes to remind me of summer. And while our tomatoes aren't QUITE ready to be eaten yet, plenty of restaurants have been offering up some delicious tomato salad options to take advantage of this season's freshest produce. My favorites are currently at Hampton Social and Sullivan's but, as long as the tomatoes are well-sourced and fresh, NO tomato salad could ever disappoint me in summer.
6. Zucchini Noodles for Dinner
Let's be honest, NO ONE likes heavy food in summer. But if you're a die-hard pasta lover like me, the summer months can be a little cruel on the carb-loving palate. That's why I've started subbing in zucchini noodles for all my favorite pasta dishes. It makes for a much lighter, brighter, and fresher flavor but still delivers the same satisfaction a whopping bowl of pasta will. I especially love making my Greek Zucchini Noodles for dinner since it's an easy dish to throw together in less than half an hour!
7. Anything with Watermelon
And I mean ANYTHING. Watermelon is the quintessential summer fruit and can be used in loads of delicious applications (vodka-soaked whole watermelon, anyone?). I especially love how many restaurants lately have been mixing in watermelon into their more exotic dishes like all the ahi tuna crudos mixed with diced watermelon that I CANNOT get. enough. of. Expat and Hampton Social, I'm looking at you!
8. Oysters & Crudos
During the hot summer months all I ever seem to want to eat is seafood in all it's incarnations so fresh oysters and crudos are my go-to this time of year. They're so bright and cleansing on a hot, sweaty day all while delivering a serious dose of protein without giving you that icky, heavy feeling after. My current favorite selections can be found at Expat (again… can you tell they're pretty much my summer restaurant go-to?), GT Fish & Oyster, and Nico Osteria.
9. Sushi in all Shapes & Forms
Surprise, surprise — I ALSO crave fresh fish in its delectable Japanese version too! I eat sushi year-round without fail but come summer ALL I ever seem to want to eat is a giant bowl of Namasake Don (sushi-grade cuts of salmon served over a bed of rice). My current favorites are Kamehachi in Old Town, Rock Wrap & Roll in Lincoln Park, and Roka Akor in River North.
10. Chia Pudding
Last but certainly not least, chia puddings are my GO-TO snack in summer. I whip up a big batch (recipe here) and keep it chilled in the fridge for when I need a cold, healthy, energizing snack in-between shoots. Top yours with some bee pollen to boost your energy naturally without jitters!
What foods do YOU crave during the summer months?