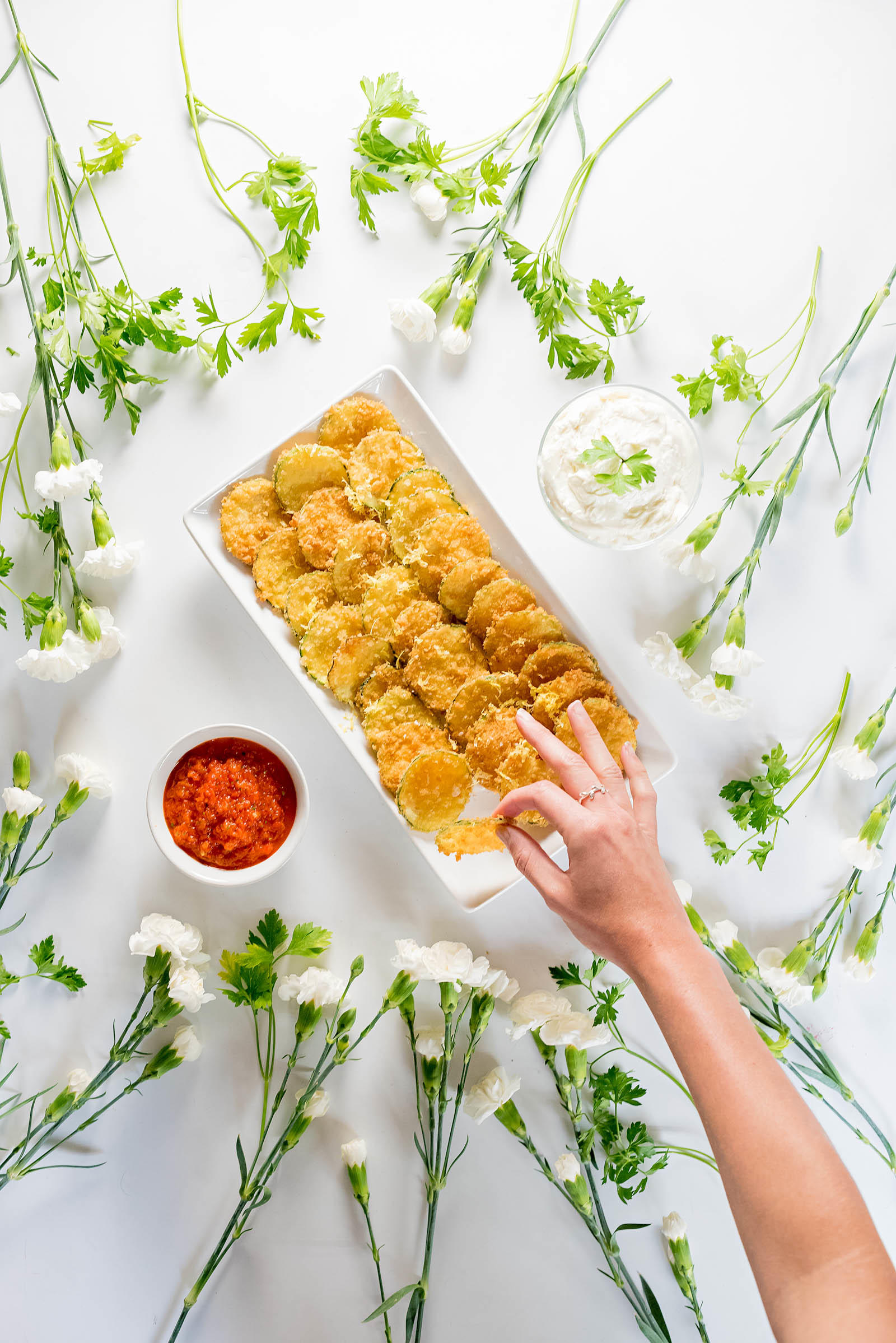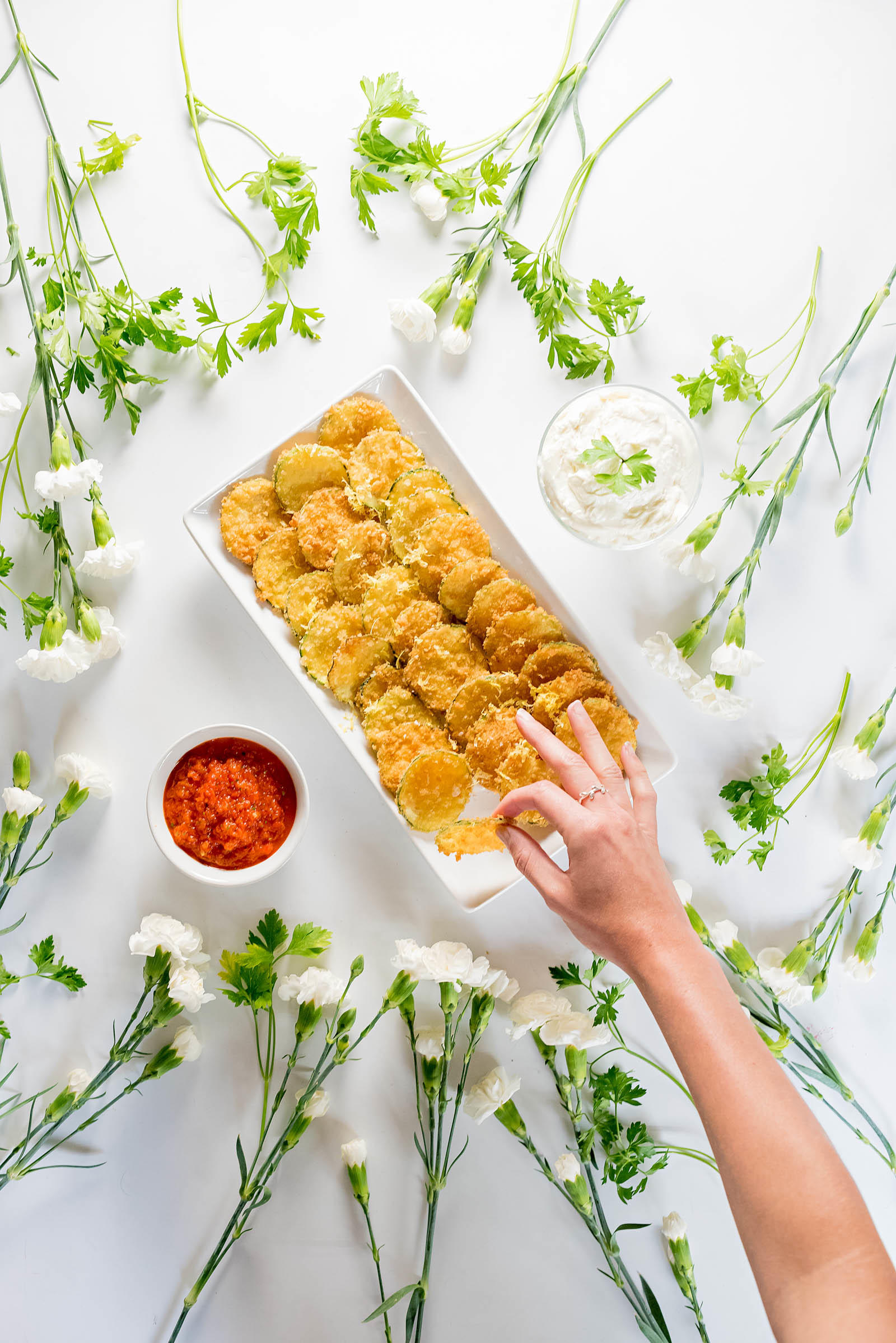 If you follow me on Instagram and Snapchat (@Sed_Bona), then you know last week I hosted a charity cook-off at the Lincoln Park Williams-Sonoma here in Chicago with a few of my favorite food and fashion bloggers.
It was an enormously successful event, intended to raise funds and awareness on behalf of the Chicago Children's Choir. As a long-time musician myself (I played flute for 7 years!), I was thrilled to be supporting children's music programs for the event — so many of them have been disappearing over the last decade despite the overwhelming benefits of musical education for children. It's heart-breaking how many of these programs are getting cut!
So naturally I jumped at the opportunity to develop a recipe for Williams-Sonoma's event.
I knew I had to come up with something everyone could love. Something addictive, slightly naughty (who doesn't love bad-for-you-food?), and yet easy to scale-up for 100+ attendees.
Using the Tramonita Deep Fryer (which doubles as a traditional pot to boil water in when you aren't deep-frying — love when my kitchen tools multi-task), I developed what is — in my humble opinion — the best recipe I've yet shared with you here on the blog.
Fried Zucchini Chips with Whipped Feta Dip and Roasted Red Pepper Relish.
Seriously, these zucchini chips are a game-changer.
They're sooooooo addictive.
And such a crowd-pleaser! Especially when you dip them generously in some whipped feta dip and top with homemade roasted red pepper relish. It's a fresh, crunchy, creamy, and roasty combination that's perfect for summer when you want fried food that won't weigh you down.
Make these fresh for your next party and watch as they INSTANTLY disappear!
Zucchini Chips with Lemon Zest, Whipped Feta Dip, and Roasted Red Pepper Relish
Zucchini Chips:
2 Large Zucchini
2 – 3 Eggs, Beaten
2 Cups Panko Bread Crumbs
1 Cup Flour
Olive Oil
1 Lemon (for zesting)
Salt & Pepper to Taste
Slice zucchini as thinly as possible (Pro Tip: use a mandolin for faster cutting!). Place zucchini slices on a baking sheet and sprinkle with salt. Set aside for 15 minutes to let them air-dry before frying.
Preheat deep fryer on medium-low with enough olive oil to allow you to submerge the chips. Then start your assembly line — place flour in a shallow dish next to the beaten eggs in a shallow dish next to the panko bread crumbs in yet another shallow dish.
When your oil is hot enough, press the zucchini firmly with a paper towel to remove excess moisture. Then start your assembly line! First coat the zucchini in the flour, then the egg mixture, then the panko. Place in the fryer and fry until golden, about 90 second on each side. Drain on a paper towel-lined baking sheet. Zest one lemon over the fresh chips for some freshness. Serve hot!
Whipped Feta Dip:
2 oz Fresh Goat Cheese
3 oz Cream Cheese
4 oz Feta Cheese
½ Cup Heavy Cream
3 Tbsp Olive Oil
Blend all ingredients in a food processor until mixed thoroughly. This delicious dip can be made up to one day in advance and refrigerated in an air-tight container. It's also insanely delicious spread on sandwiches or folded into scrambled eggs!
Roasted Red Pepper Relish:
3 Red Peppers (or 1 Small Jar Roasted Red Peppers)
1 Tbsp Olive Oil
1 Tsp Champagne (or Red Wine) Vinegar
¼ Cup Minced Parsley
1 Tbsp Fresh Lemon Juice
Salt & Pepper to Taste
Preheat oven to 375 degrees Fahrenheit. Toss red peppers in a bowl with 1 Tbsp Olive Oil and a pinch each of salt and pepper. Place on a baking tray and bake for 20 – 30 minutes or until skins are slightly charred.
Remove the peppers from the oven and immediately place in a bowl and cover with saran wrap for 5 minutes to steam. Remove red pepper skins and toss in food processor with remaining ingredients. Process until well-mixed. Alternatively, if you are using jarred roasted red peppers, just combine all ingredients in the food processor, skipping first steps for the red pepper preparation.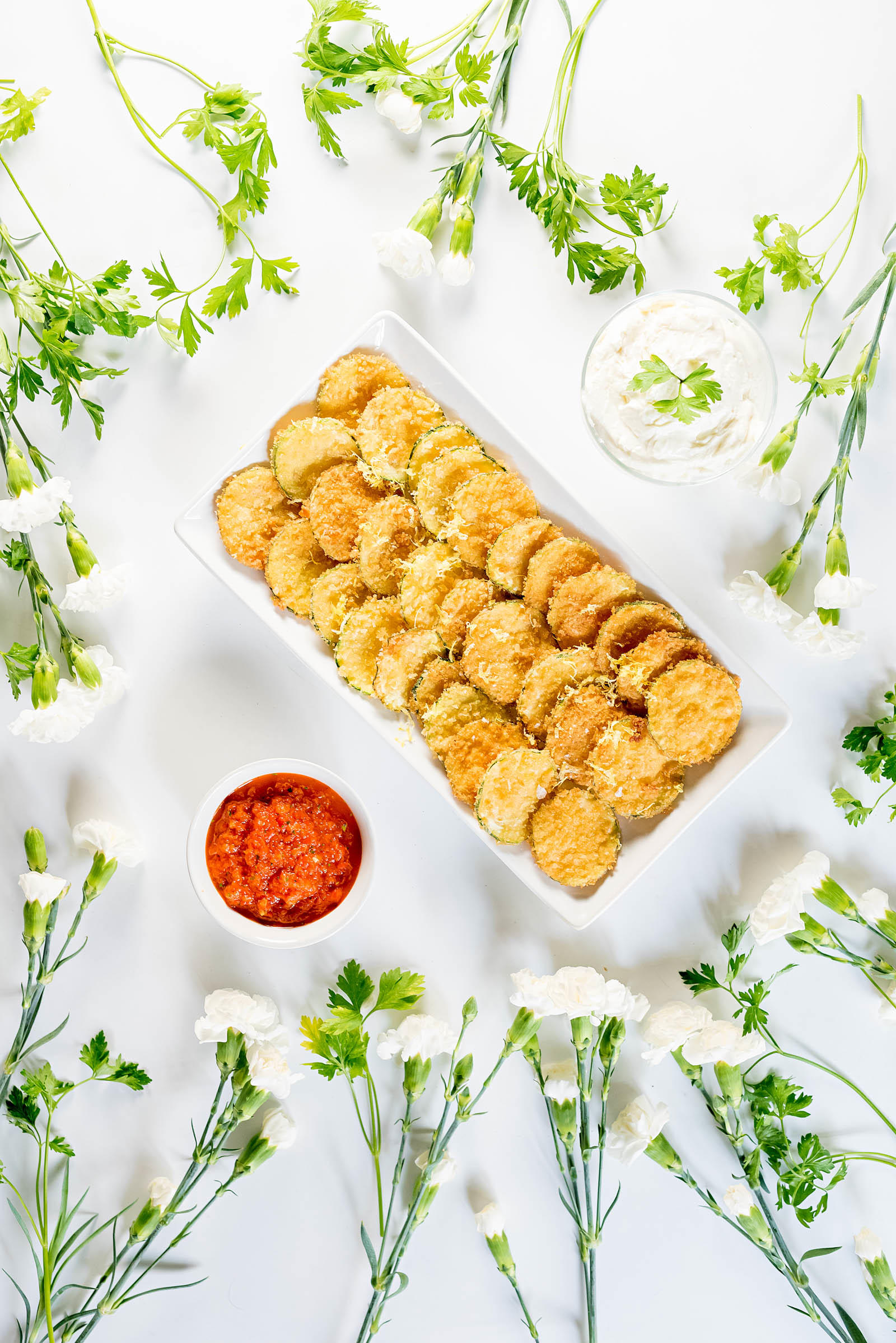 Serve these chips hot and watch them disappear instantly!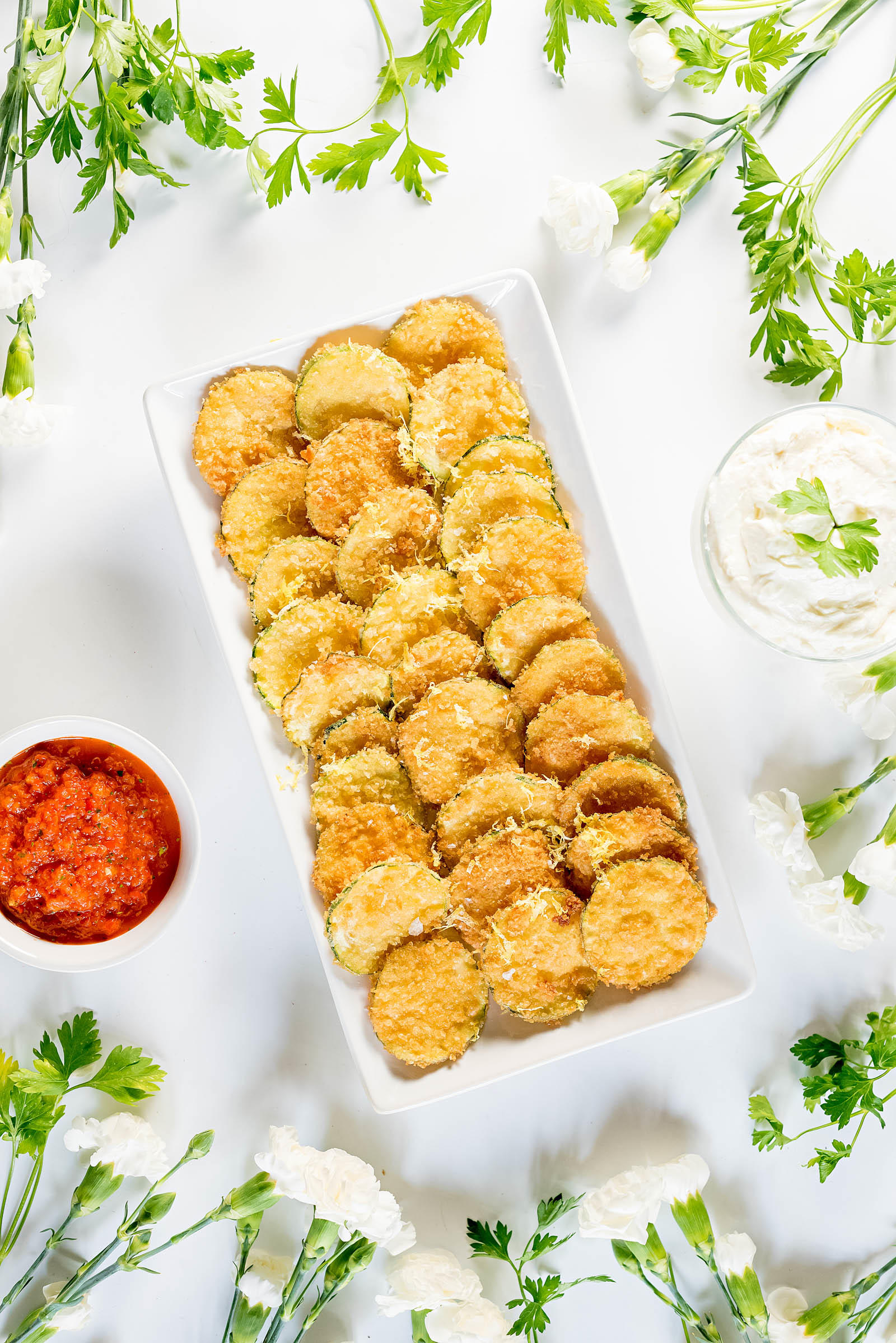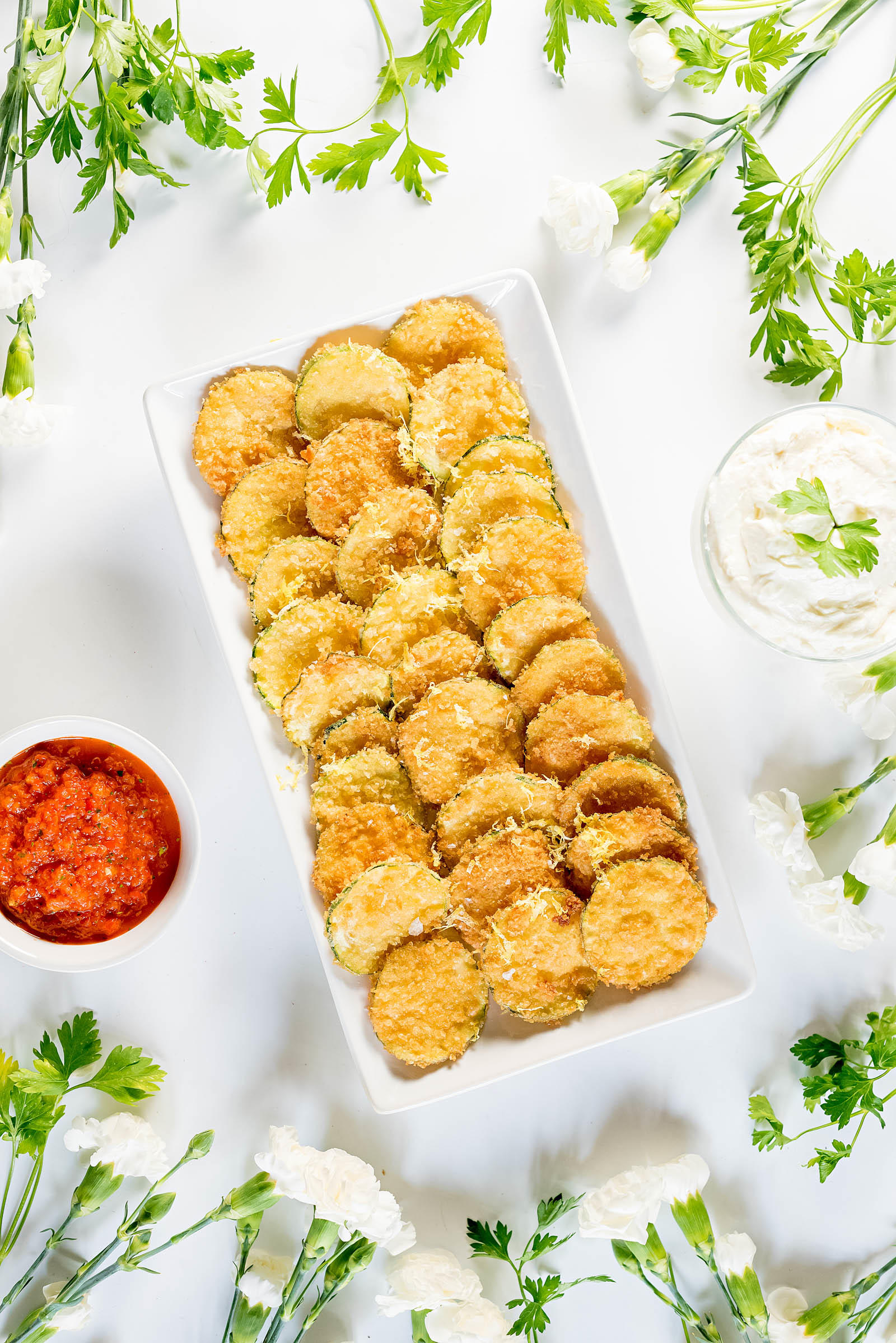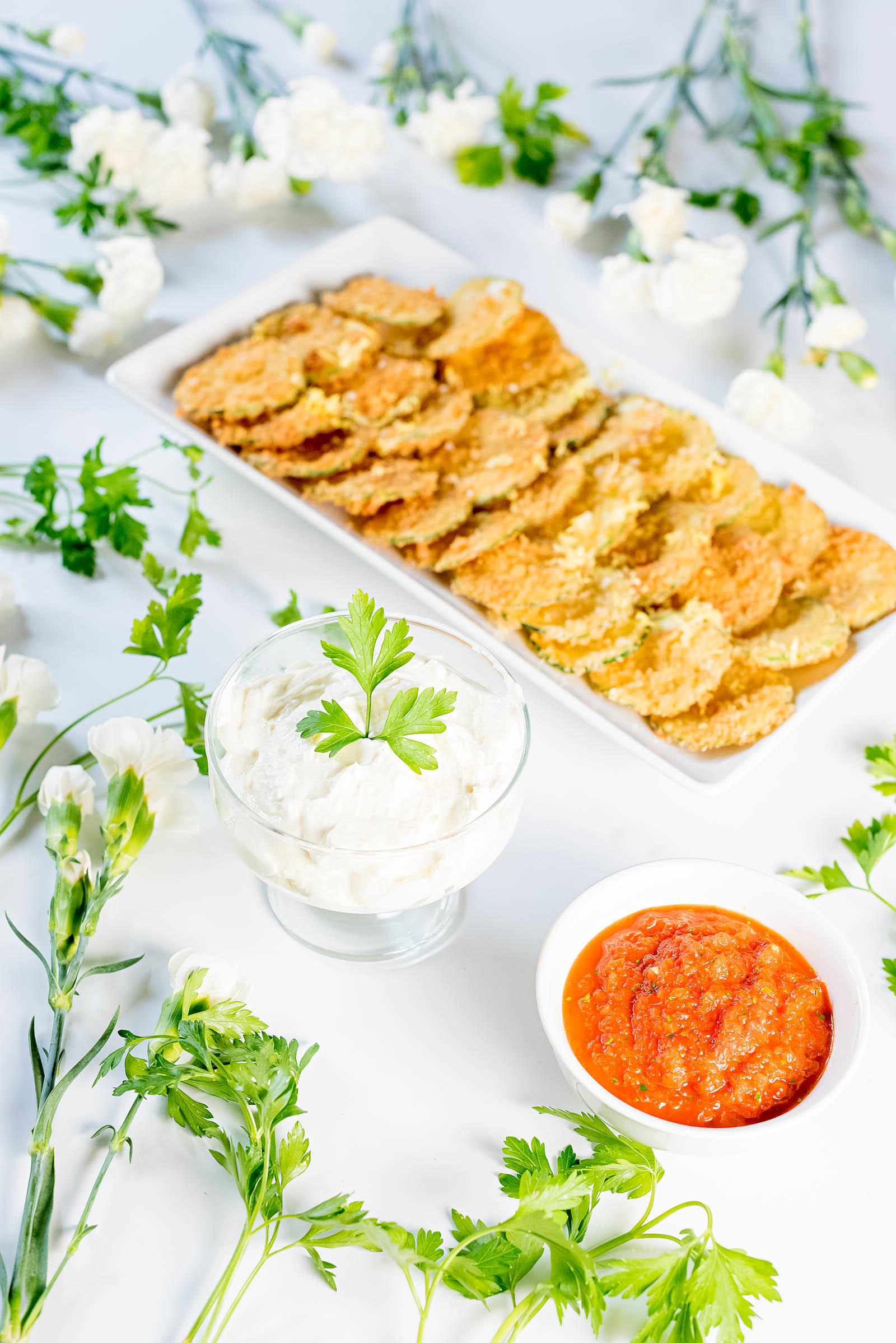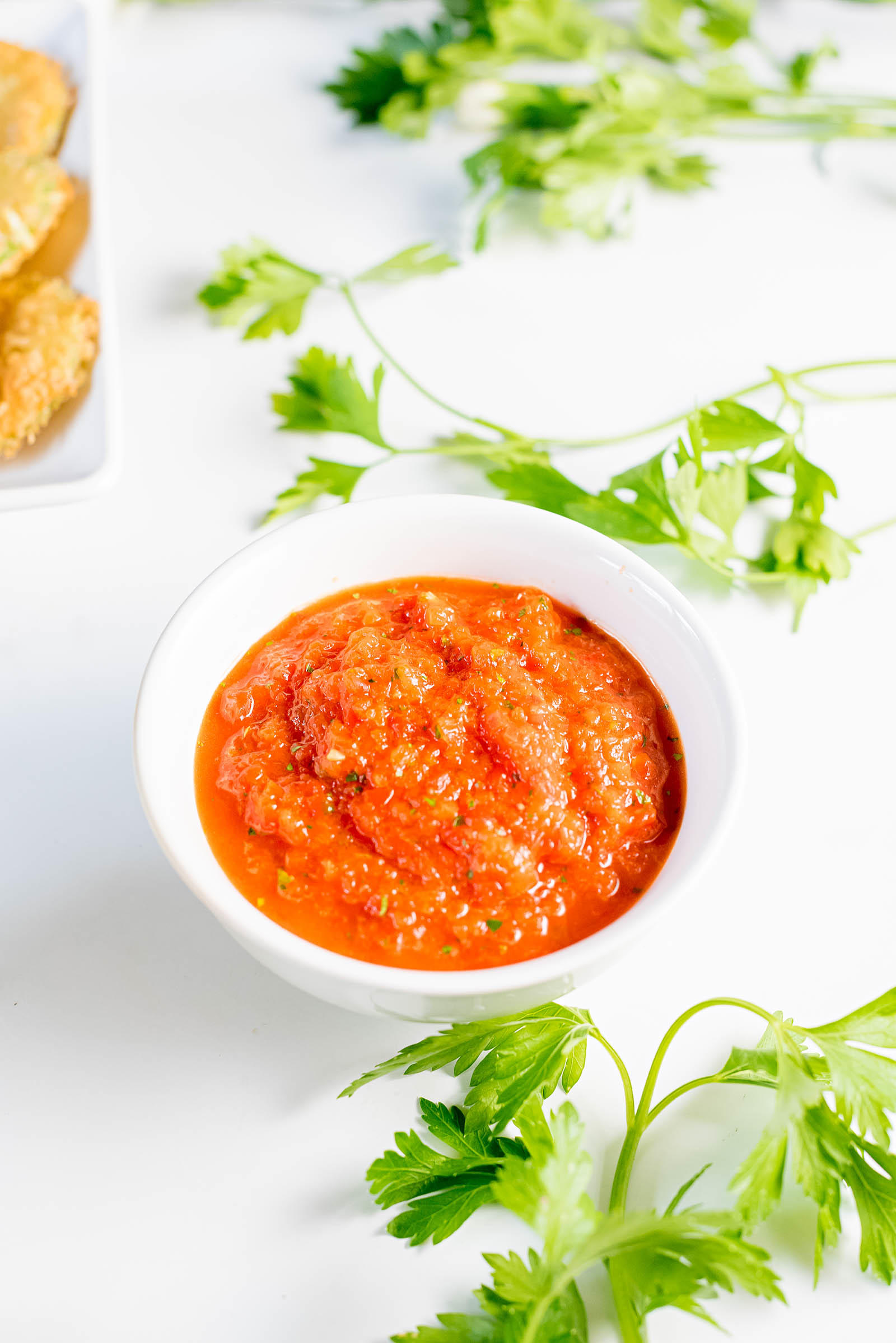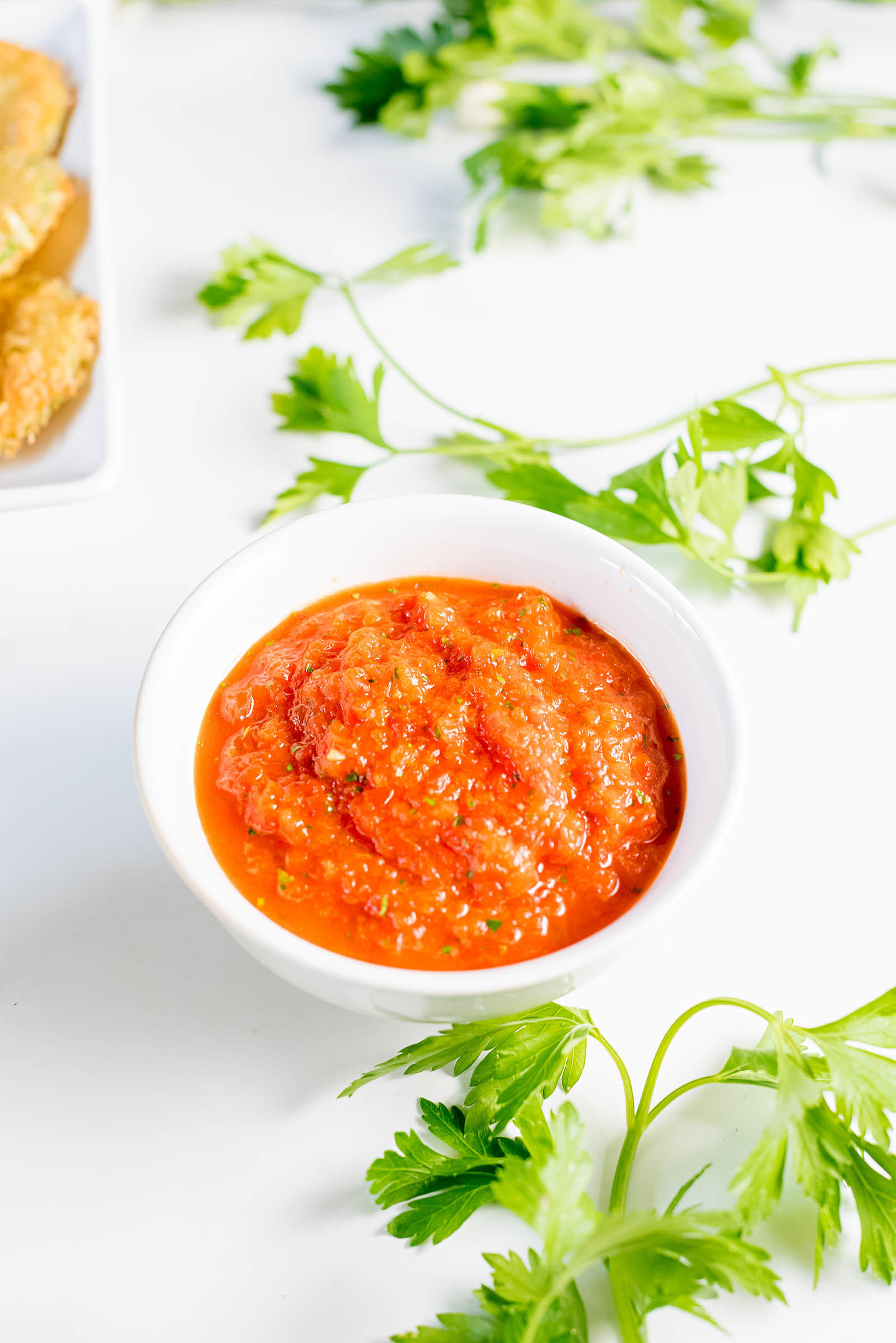 The bite of the roasted red pepper relish along with the zesty citrus-topped chips is delicious on its own.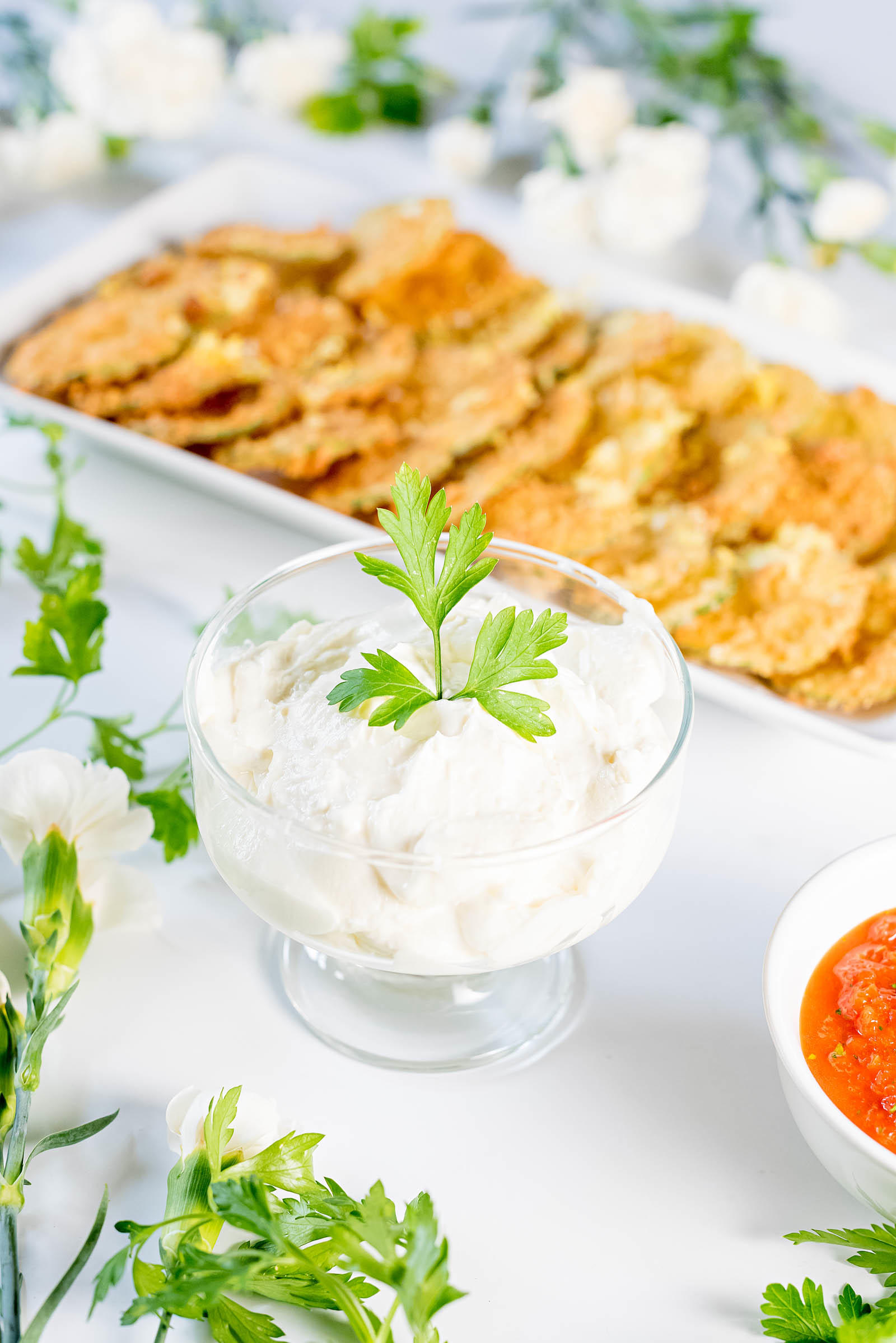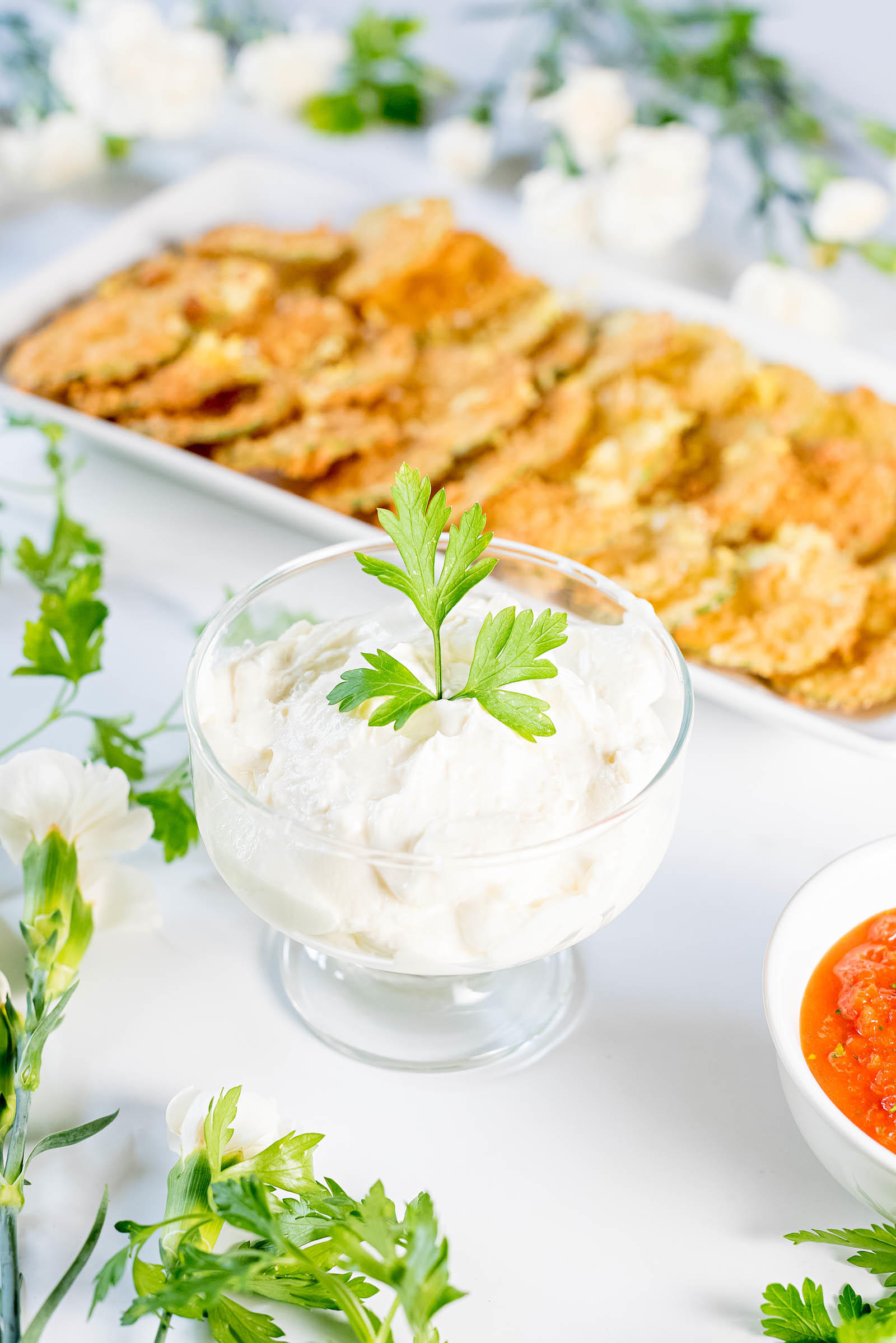 But especially delicious when combined with this delightfully creamy feta dip.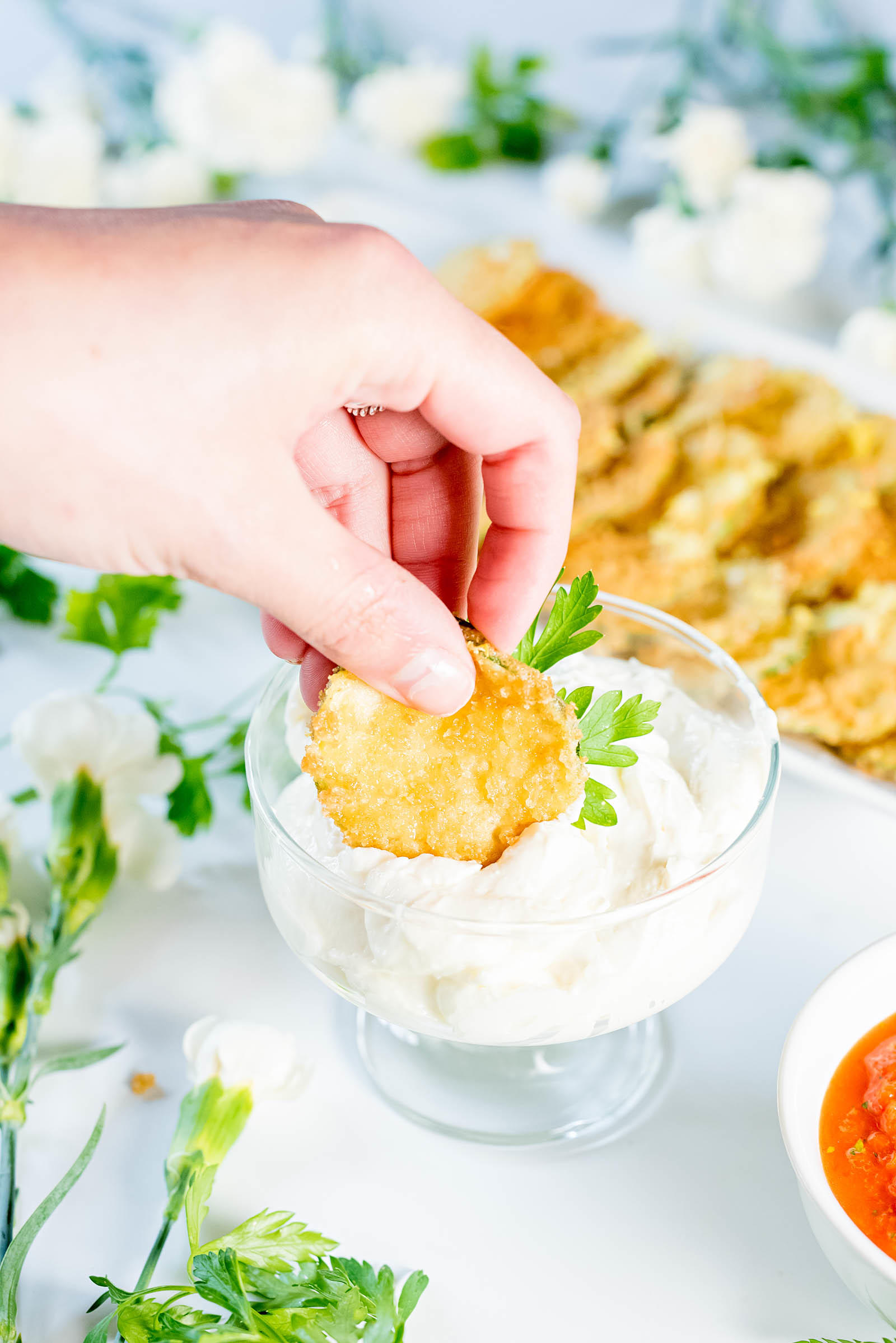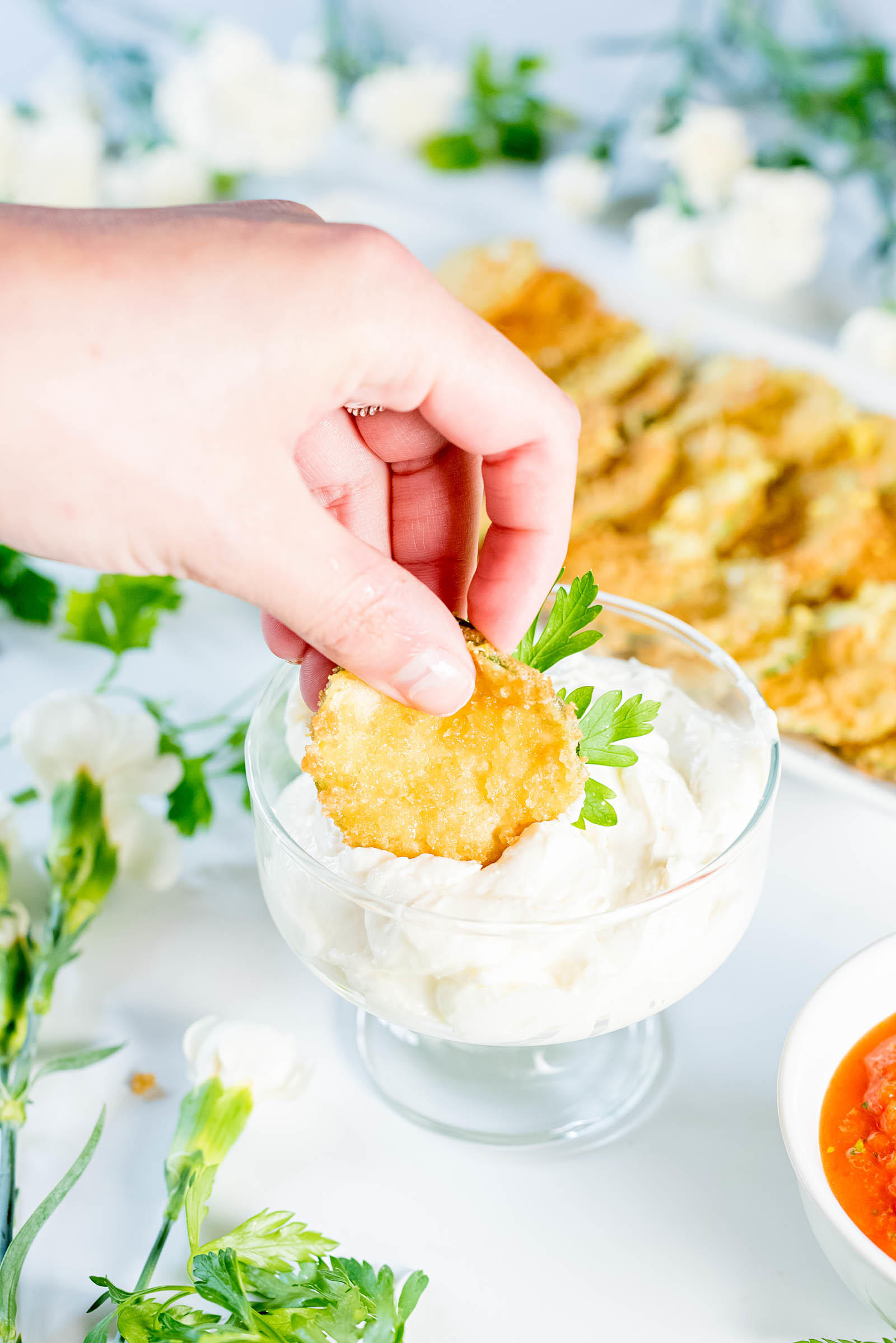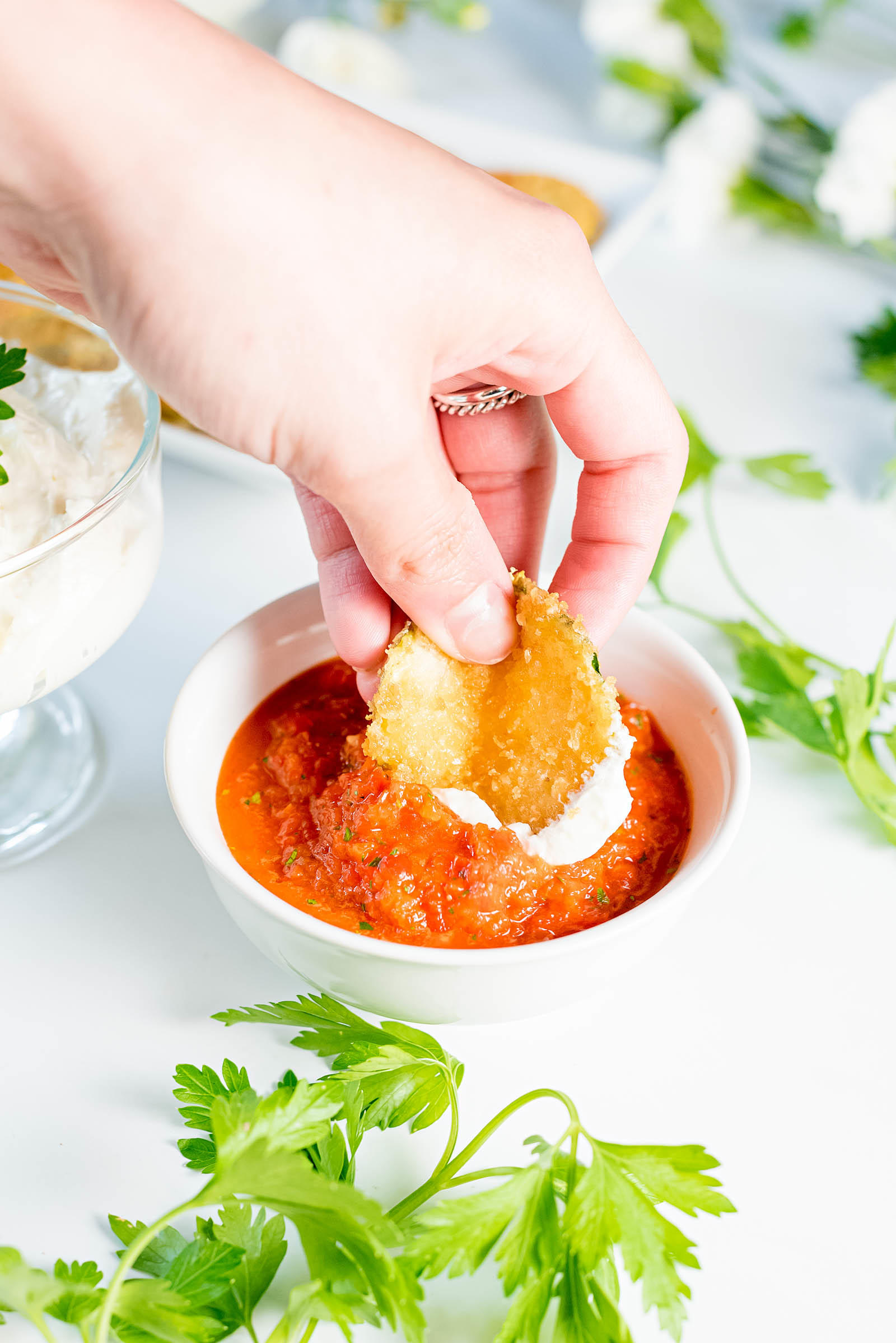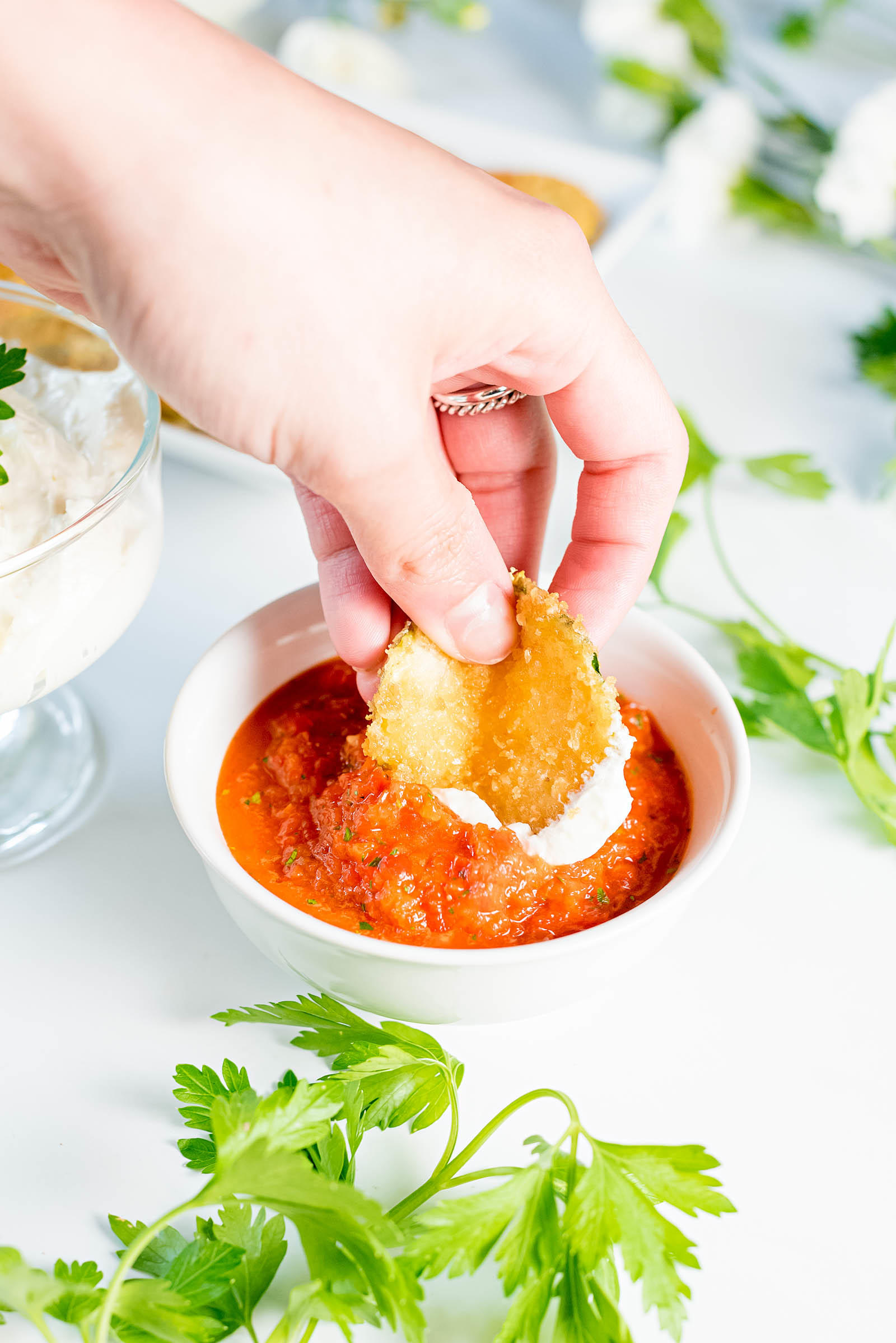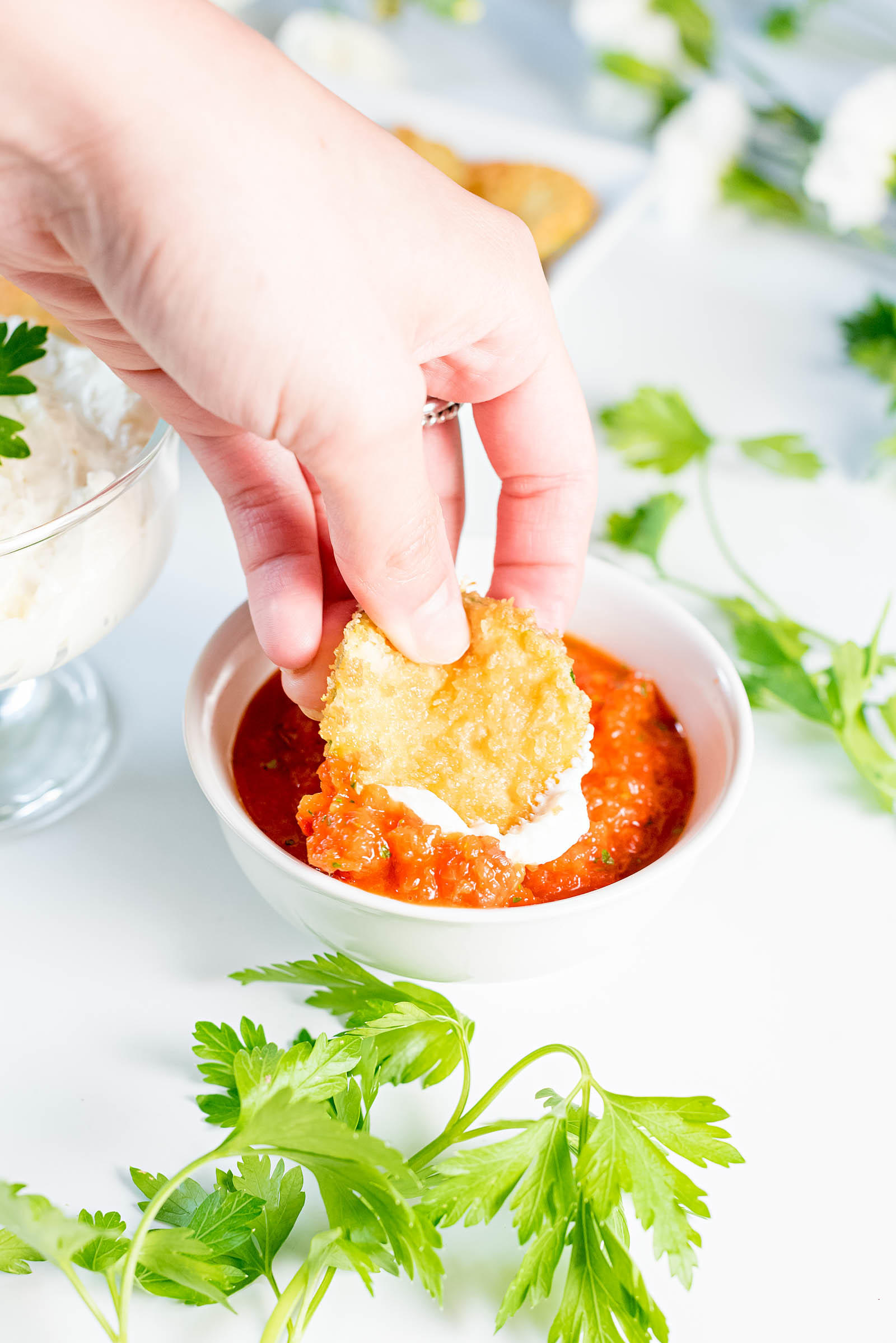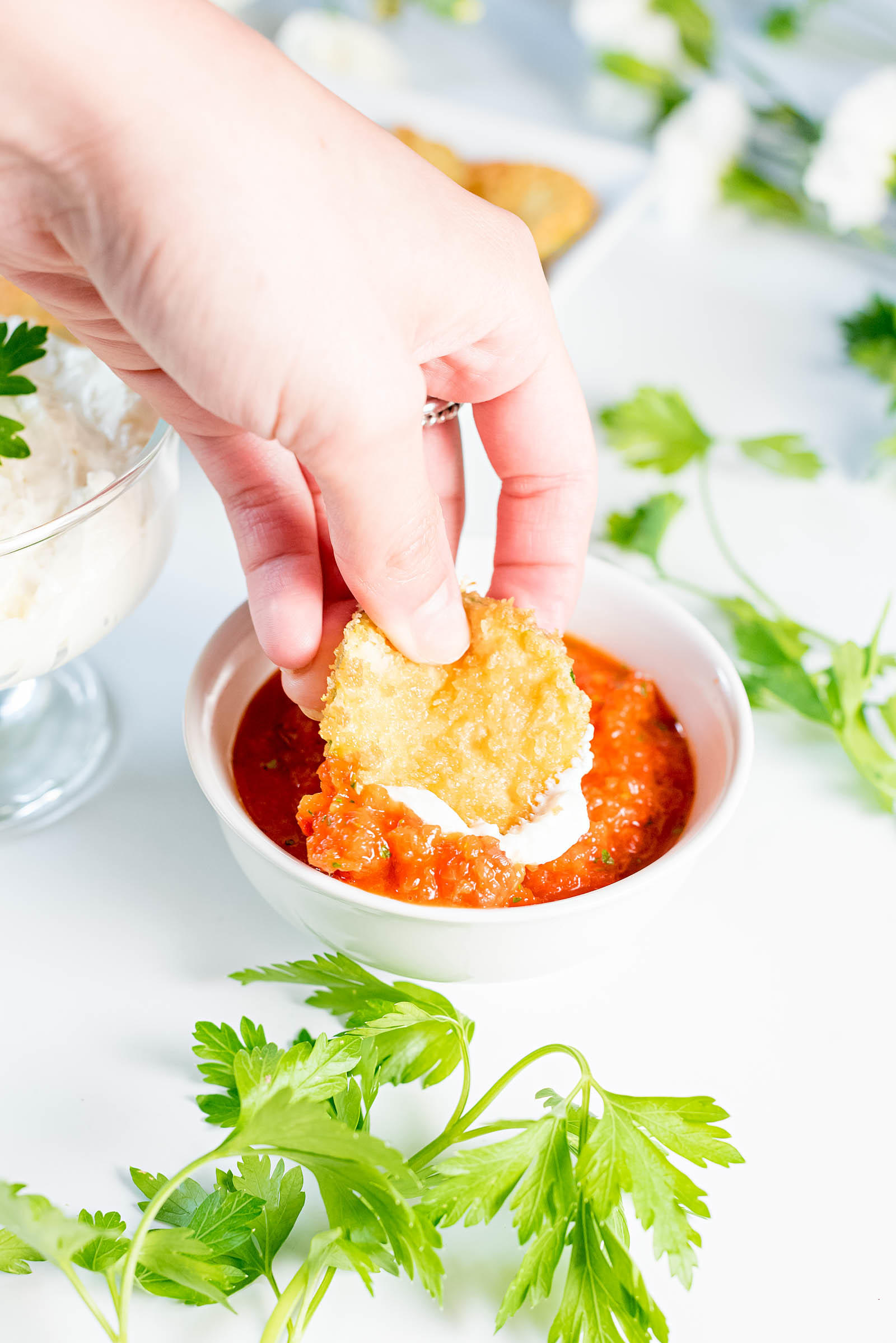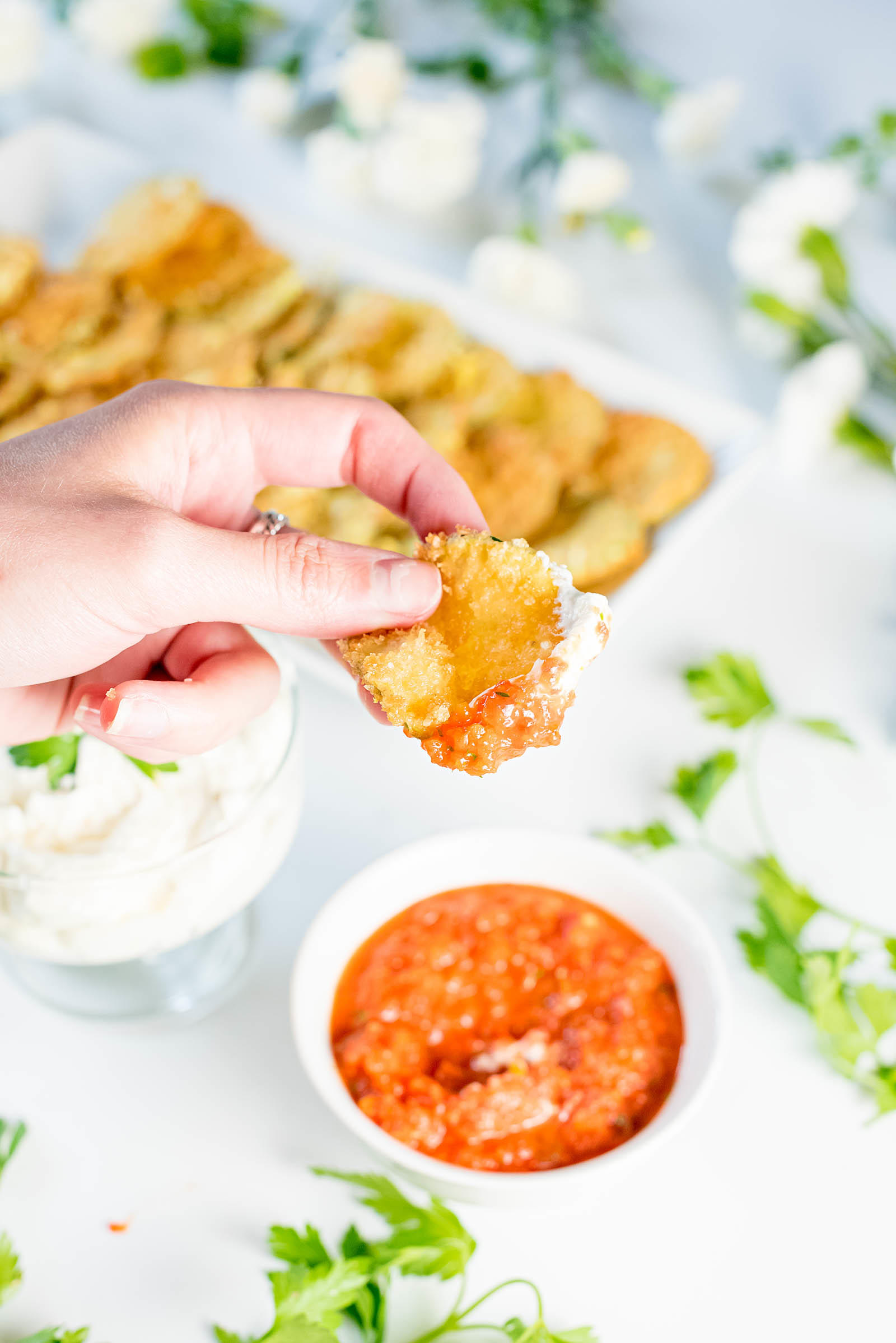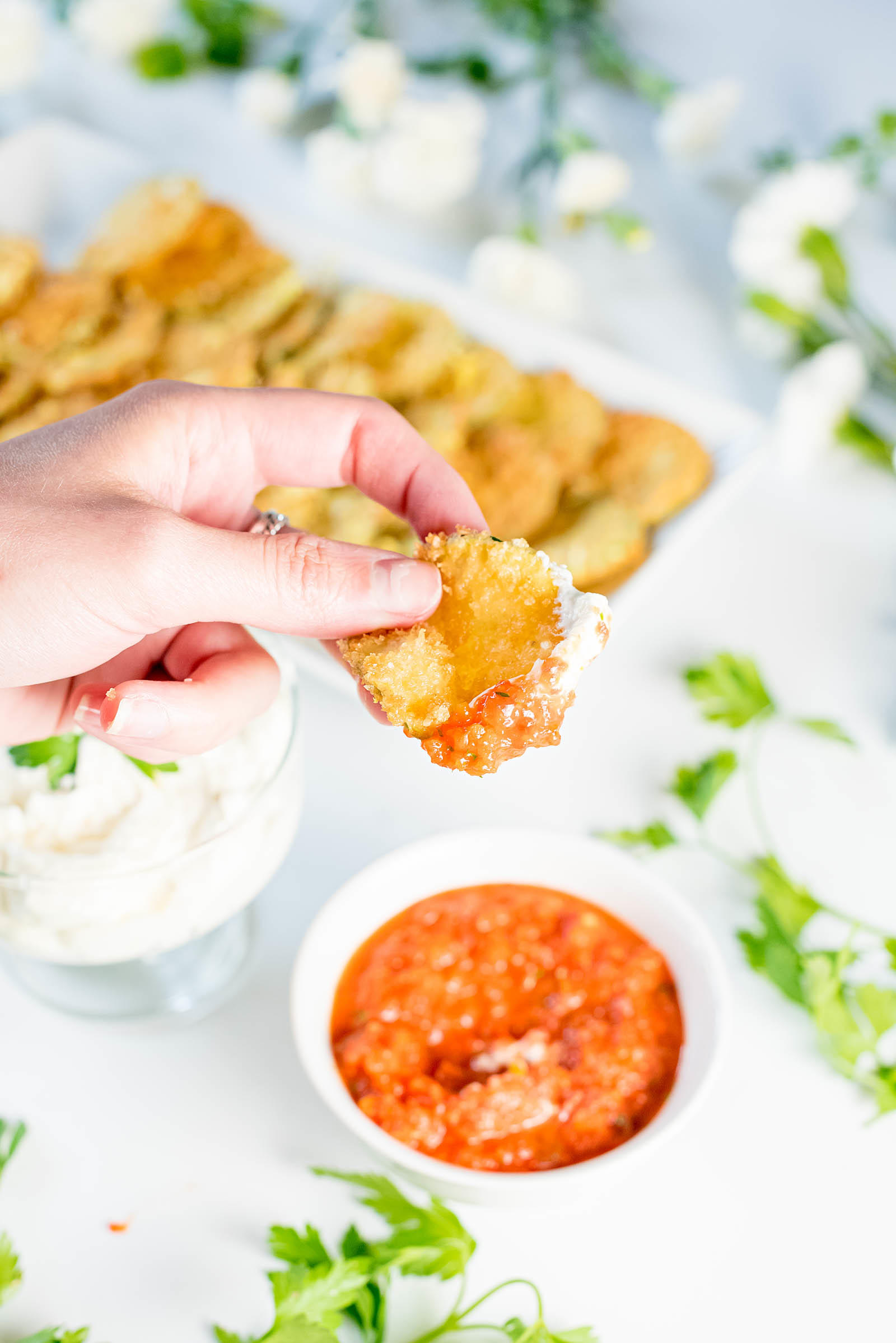 Don't forget to share your Zucchini Chip photos with the #SedBona tag on Instagram and Twitter!