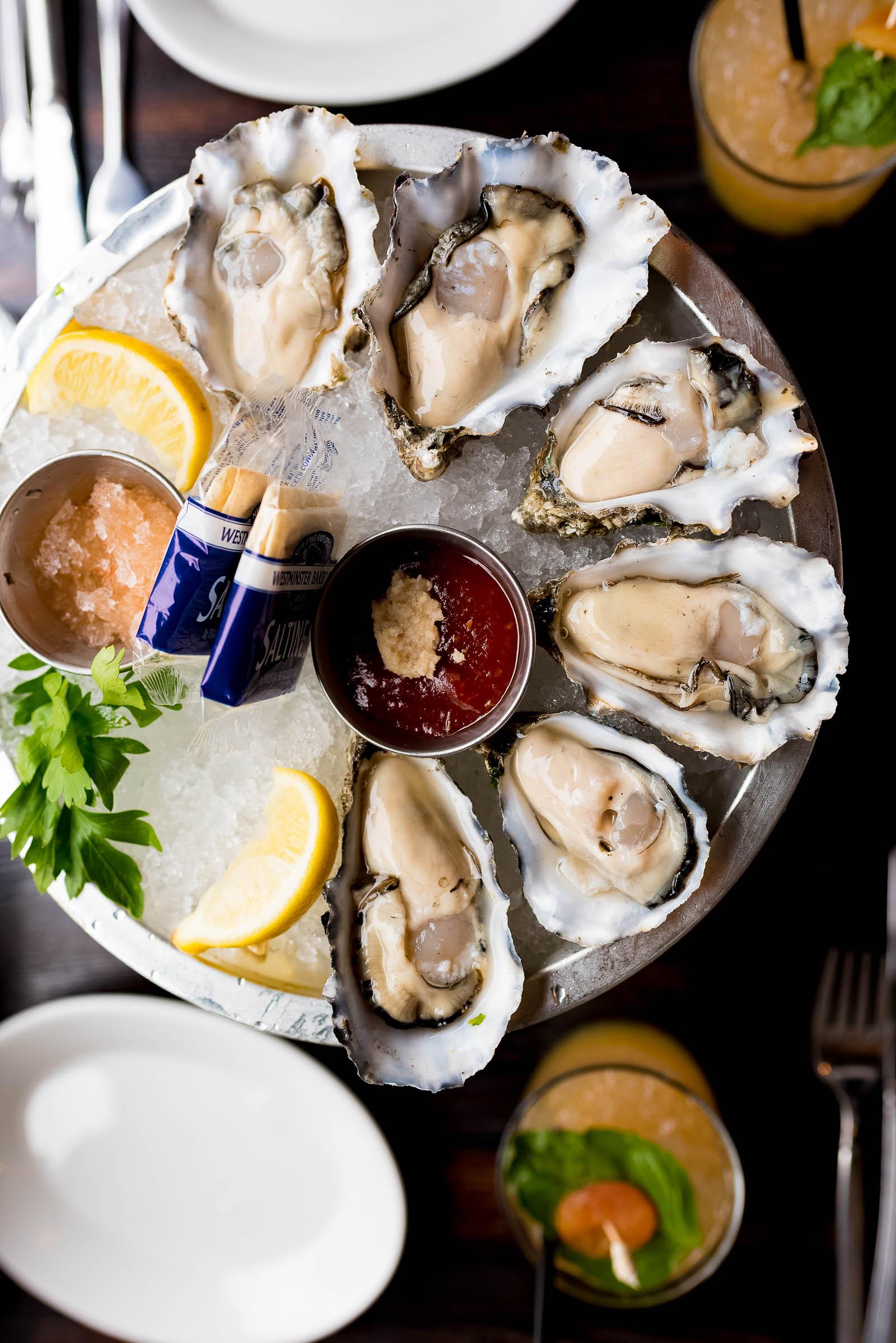 It's Friday.
It's almost the weekend.
And I don't know about you but that pretty much means brunch is just around the corner.
Ah, brunch. My favorite culinary biome and the meals I perpetually spend my weekdays counting down to…
For over a year now, my sister and I have quested around Chicago in search of the Windy's City's best brunches. We've slurped oysters at Publican, ordered almost the same thing at Willow Room, and eaten many brunches that have never made it to the blog because they just. weren't. good. enough.
But one brunch that I absolutely MUST share comes from a place I never suspected even DID brunch service.
I'm of course talking about the swoon-worthy, seafood-centric Lincoln Park haven Oyster Bah.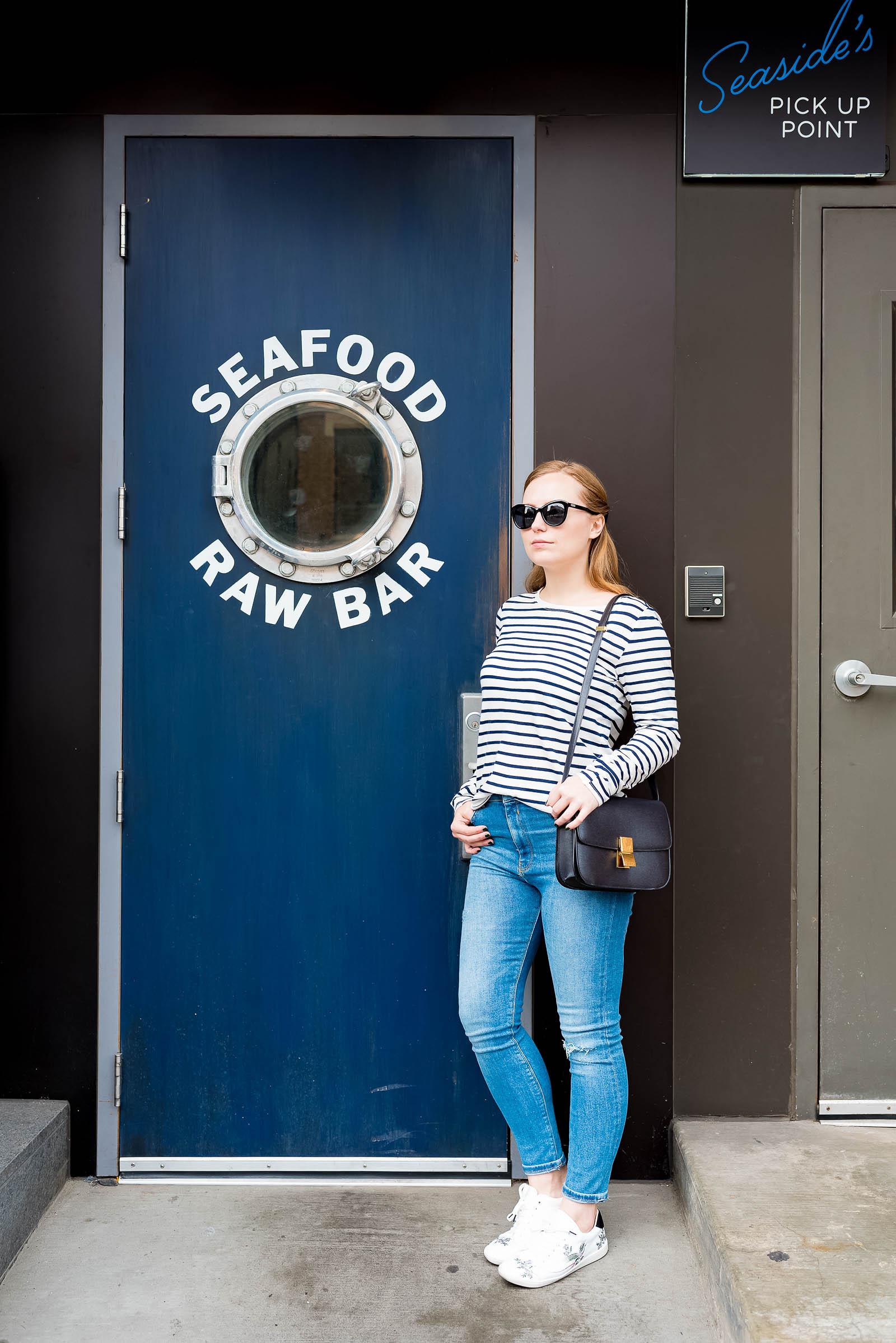 Opened at the end of 2015, its shocking that it took me quite so long to make it here. Tisk-worthy really once you see the food, the oysters, and the ambiance that makes Oyster Bah so special.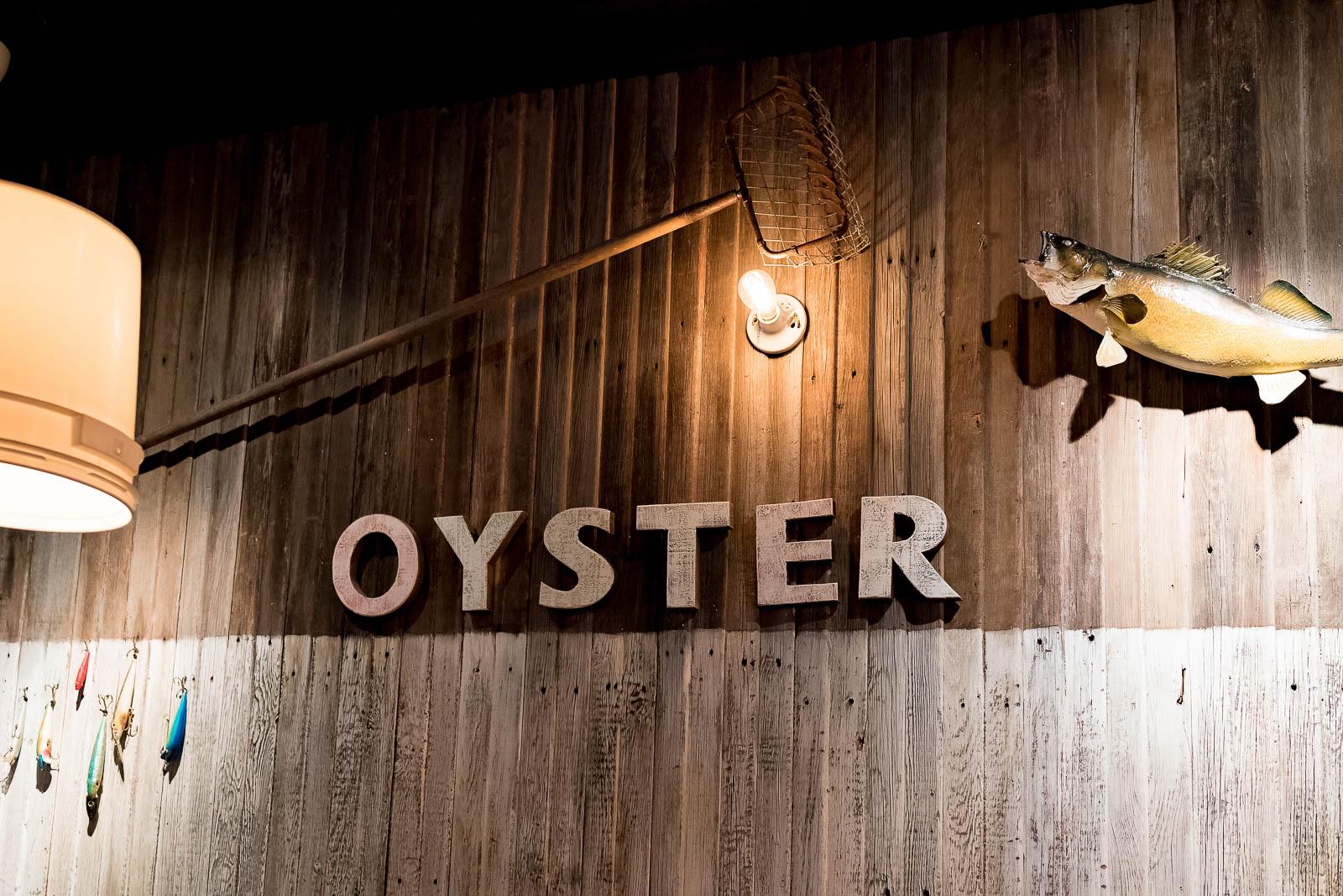 The decor is just what you'd expect from an East Coast-inspired oyster house in the Midwest.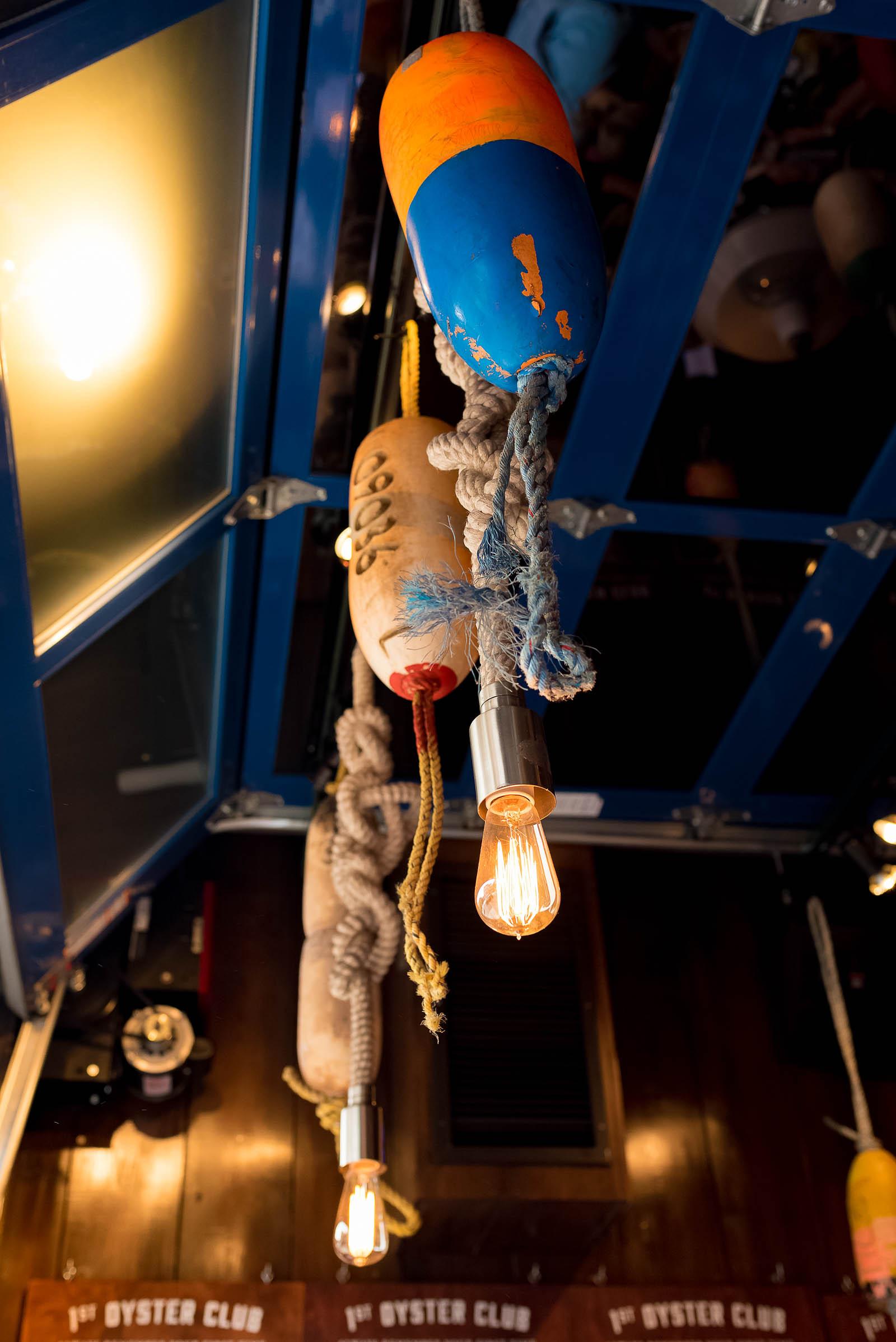 Nautical touches everywhere (including the ceiling),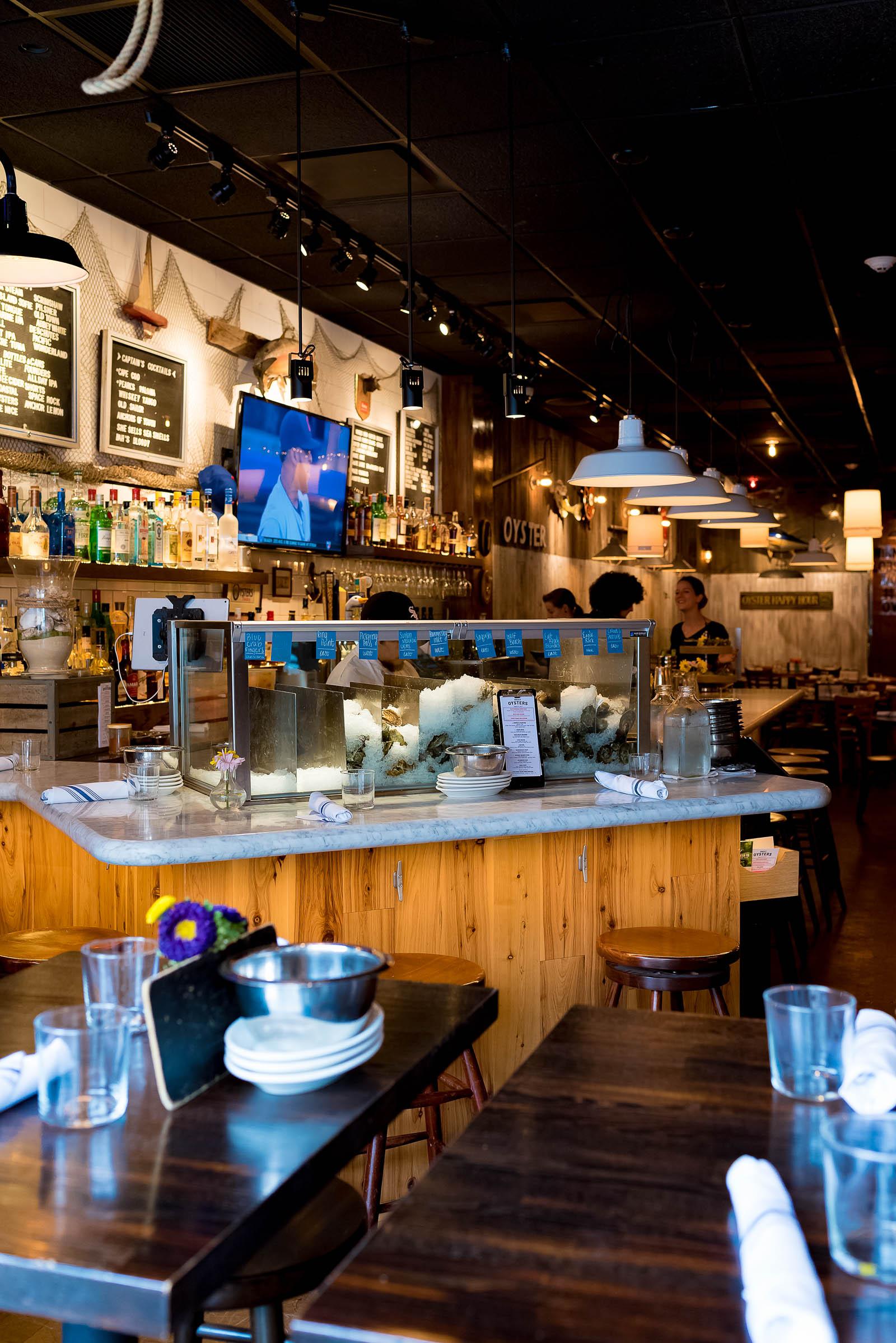 And a large central bar,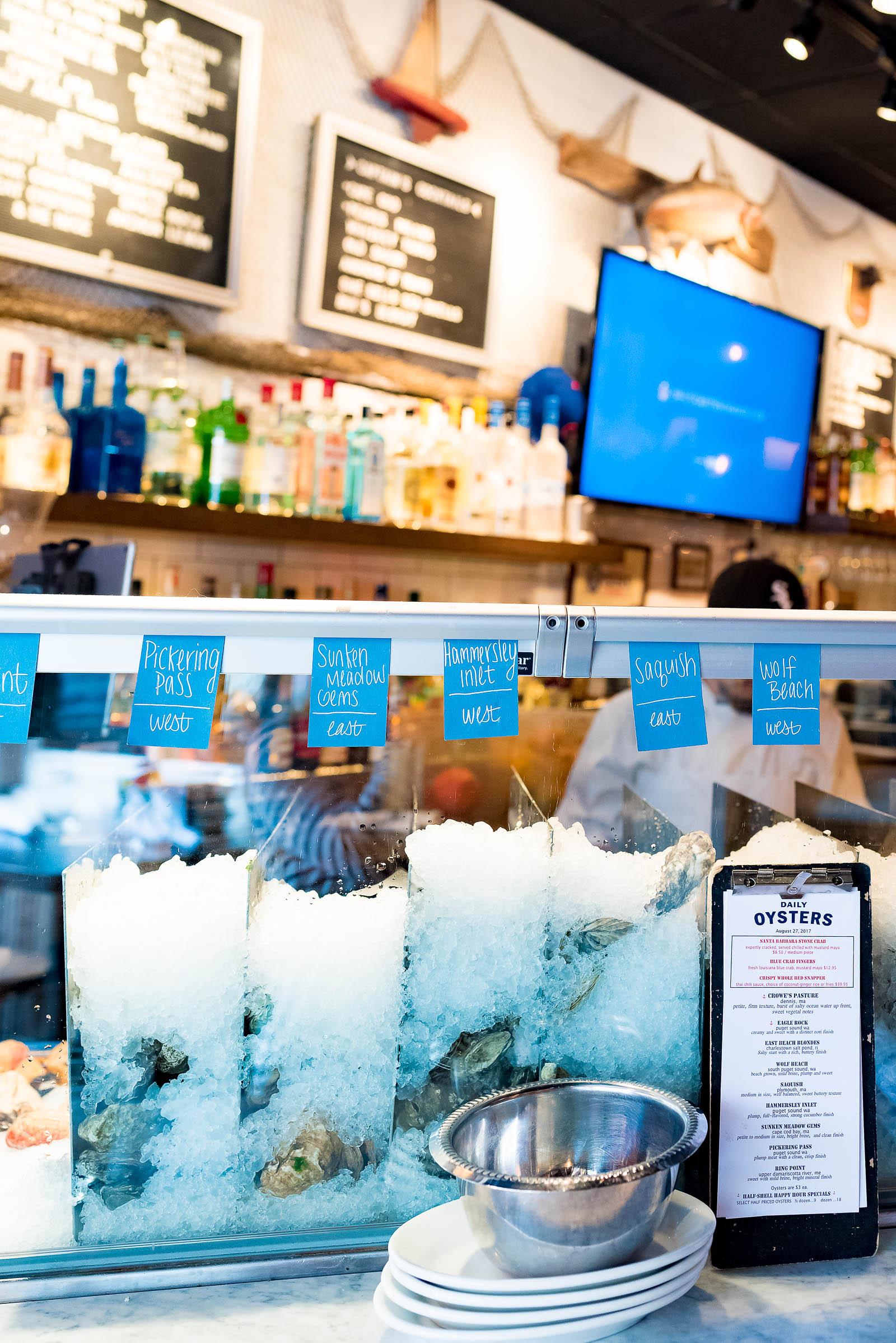 prominently displaying Oyster Bah's most important ingredient…
Oysters!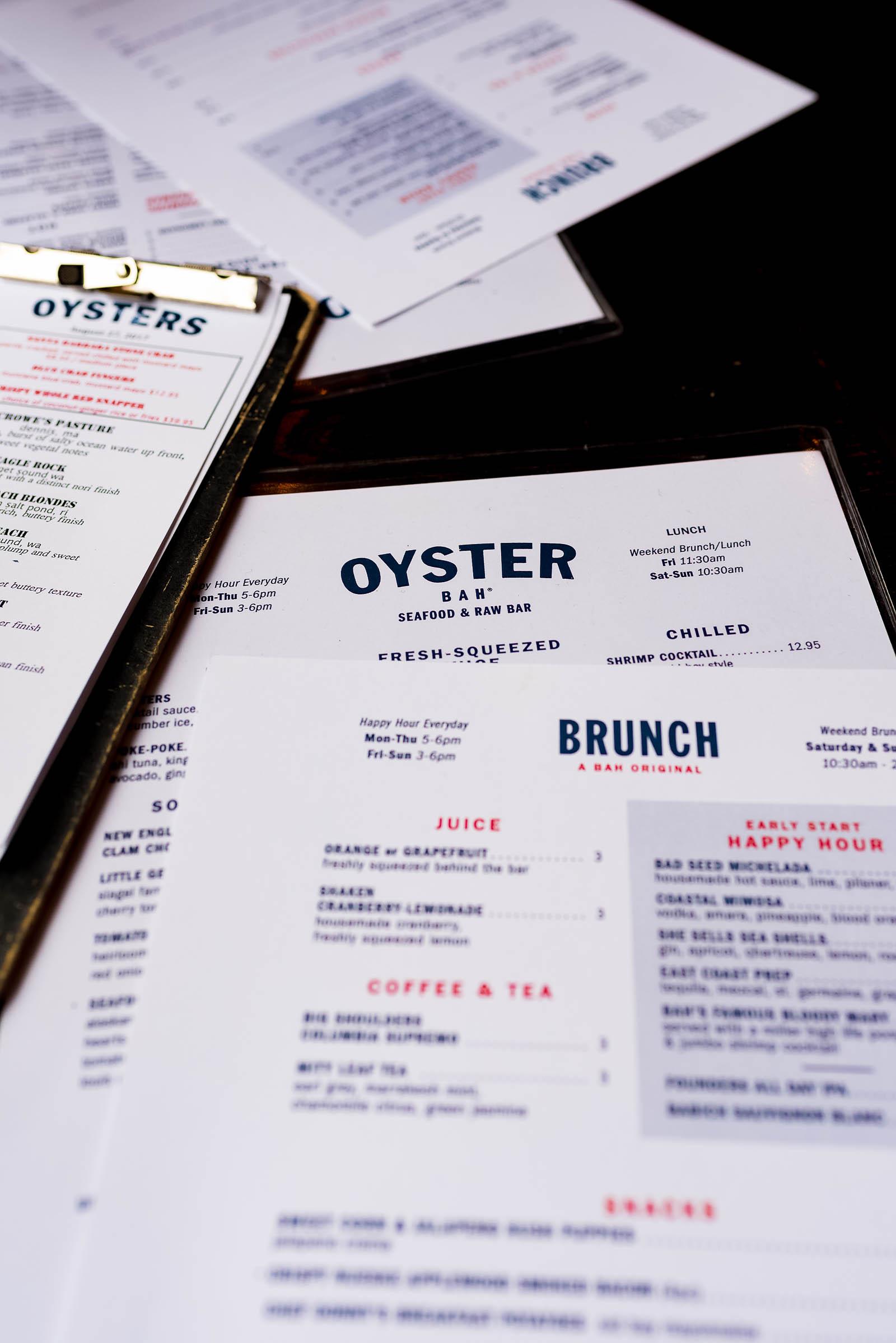 My sister and I settled into a table by the window and eagerly perused the menu. We both have quite the obsession for oysters and couldn't wait to see what the rest of the brunch menu entailed.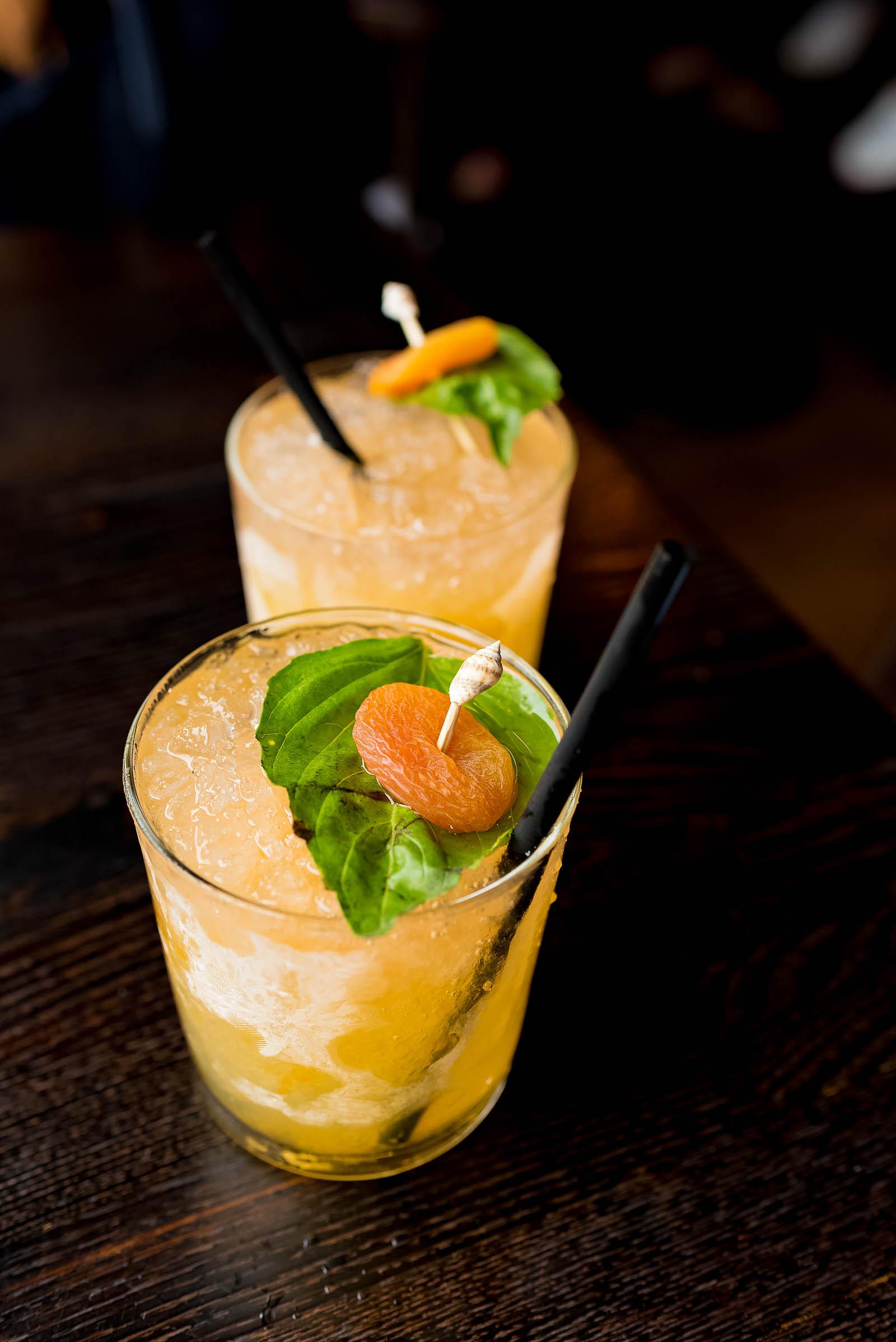 First up came our brunch cocktails.
We both started with the same cocktail (as we often do, having the exact same taste in clothing, cocktails, movies… basically everything), the 'She Sells Sea Shells' cocktail of gin, apricot, chartreuse, lemon, and rosé.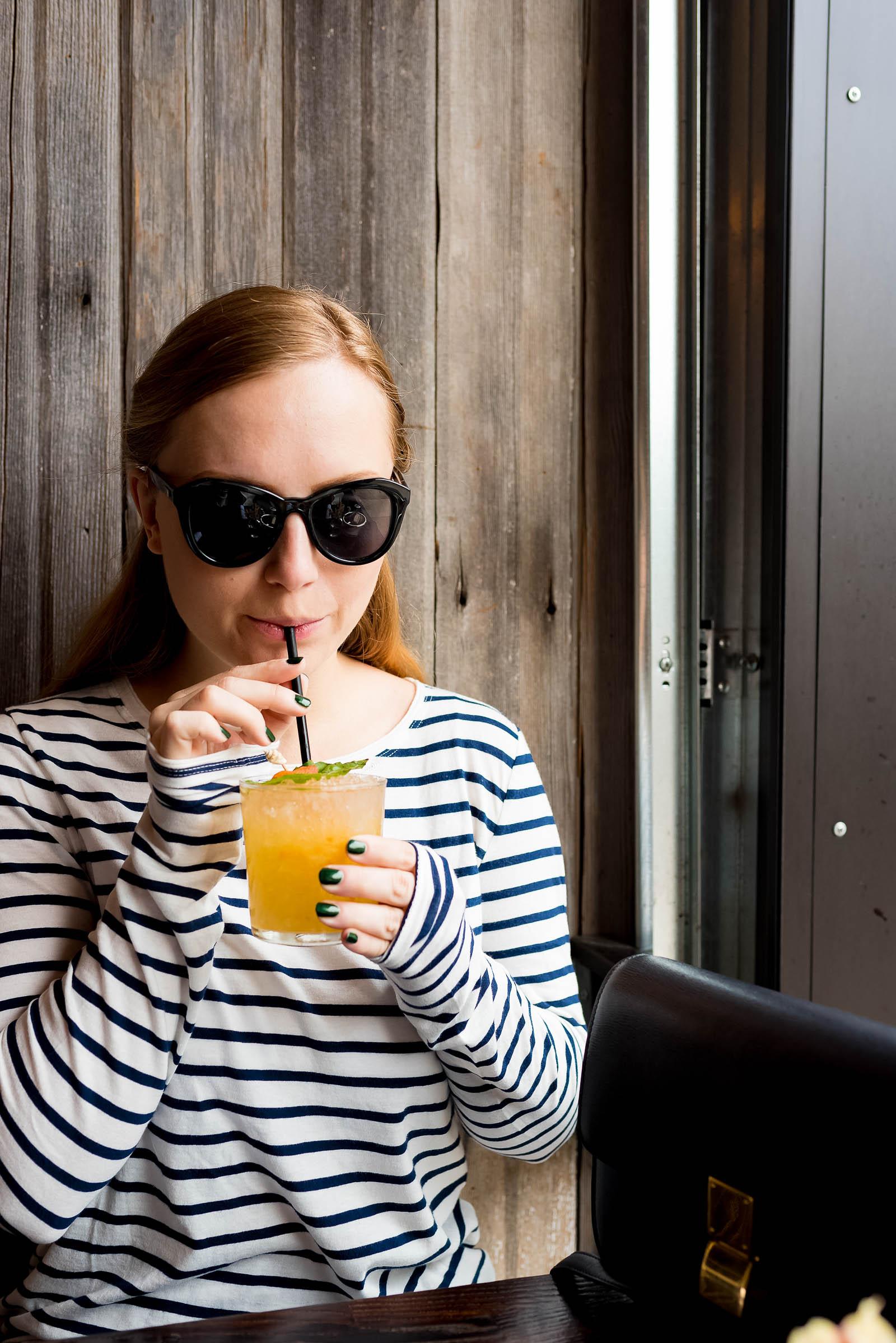 While the name is cute, the rosé-infused flavor was even better and well-worth trying, even if rosé cocktails aren't your thing.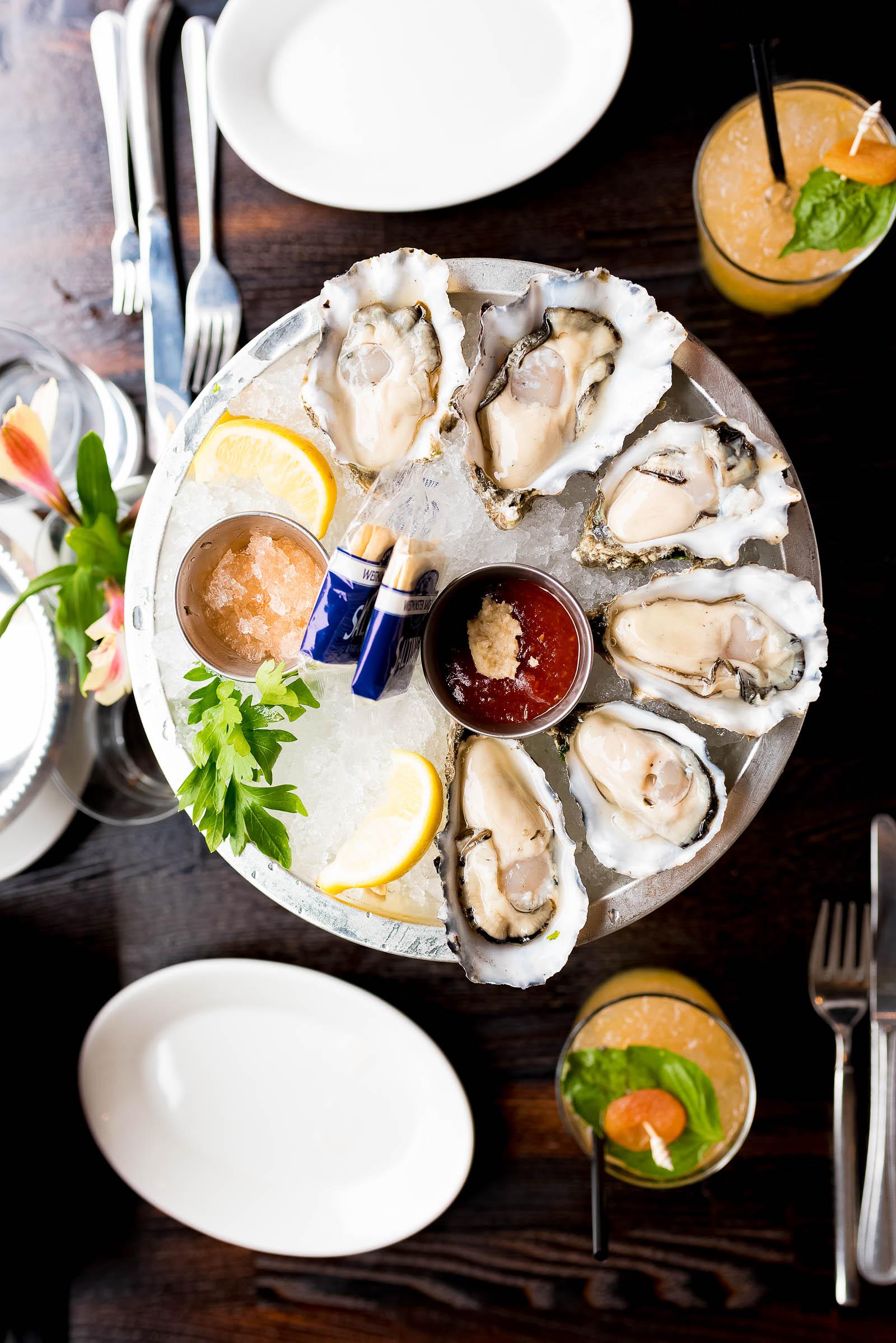 Then the star of our brunch arrived — this stunning display of fresh west coast oysters.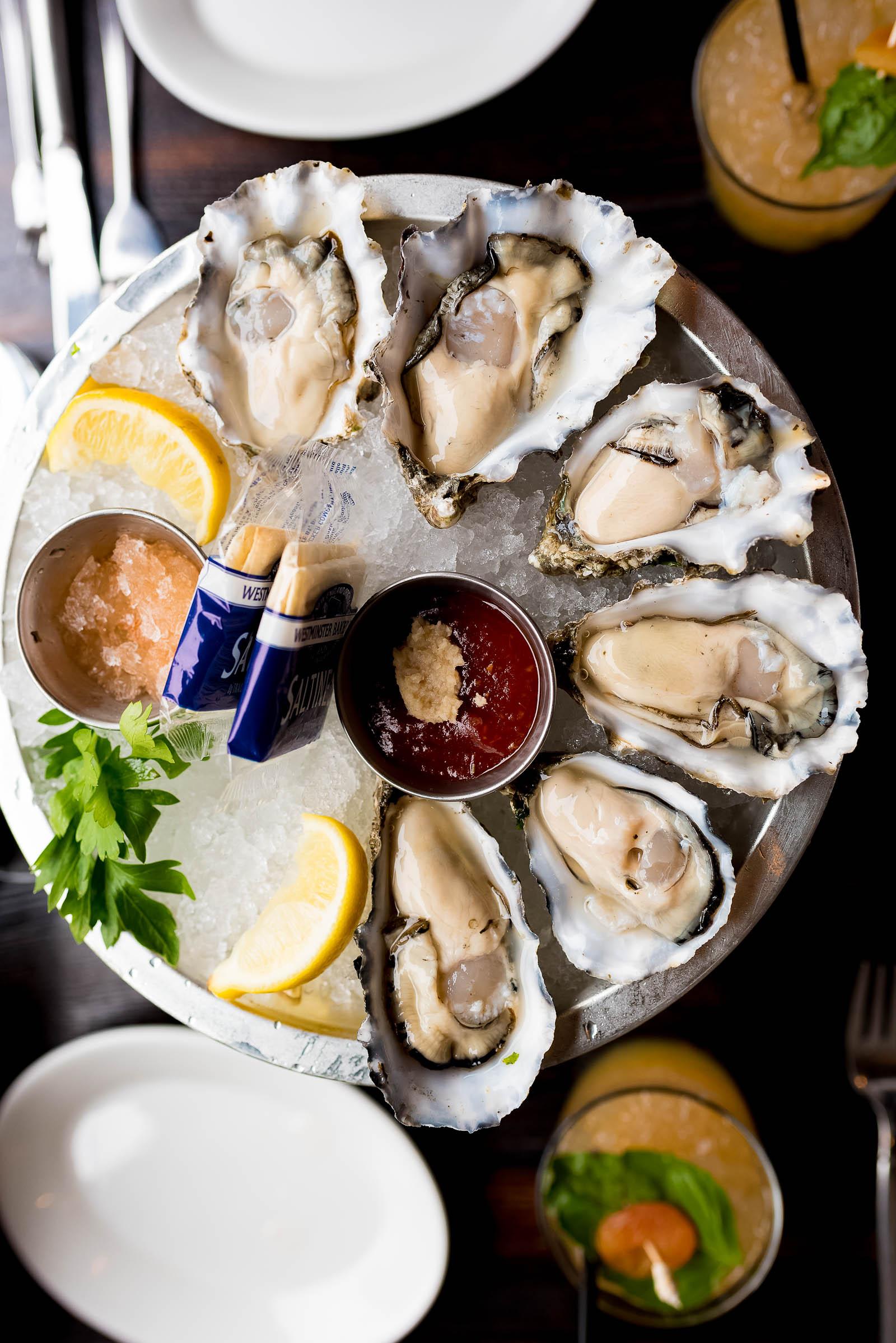 First of all, these oysters win an award for being the largest, plumpest west coasters I've yet tried! They just sung of both flavor and freshness.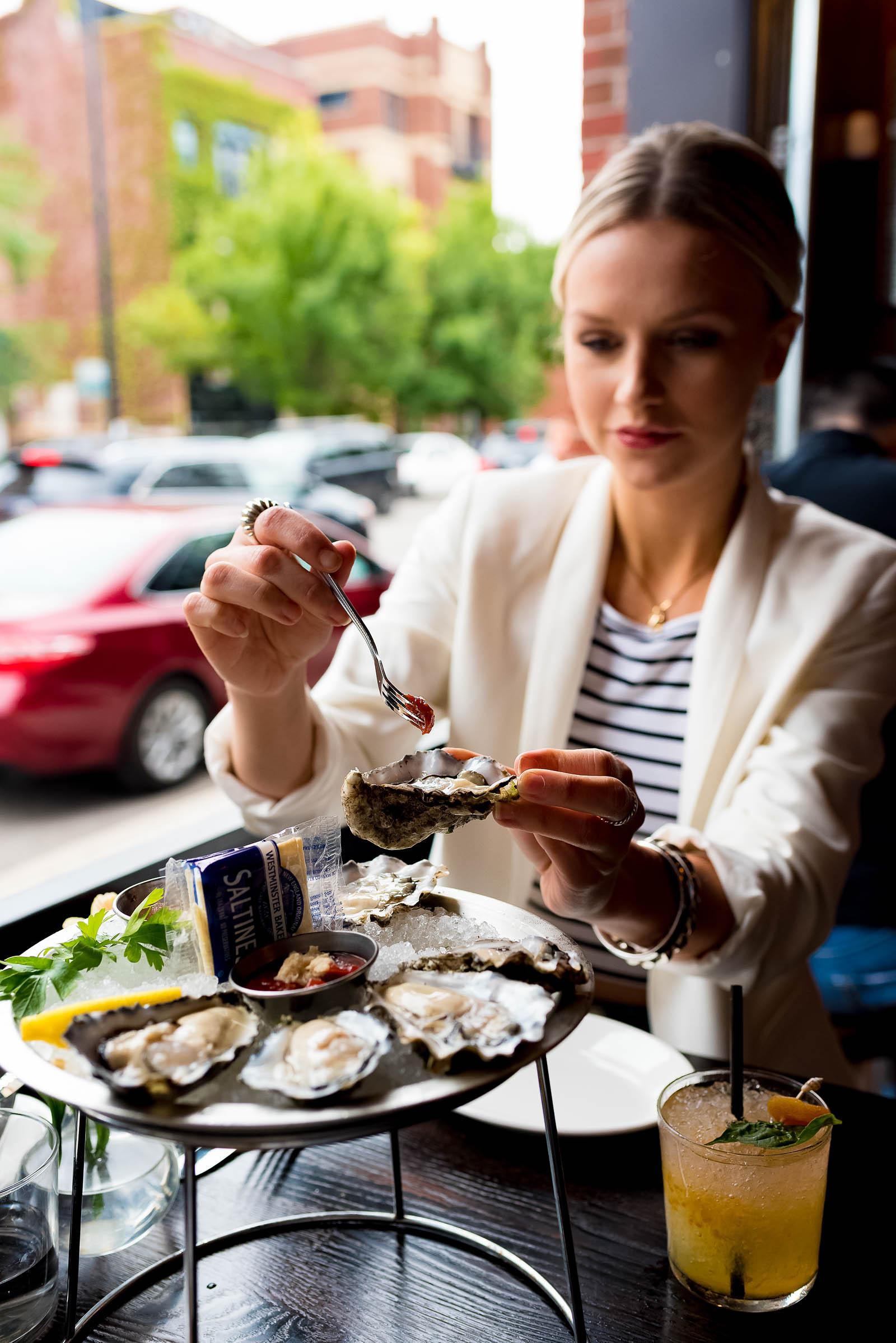 Especially when paired with the cucumber ice granita and horseradish cocktail sauce!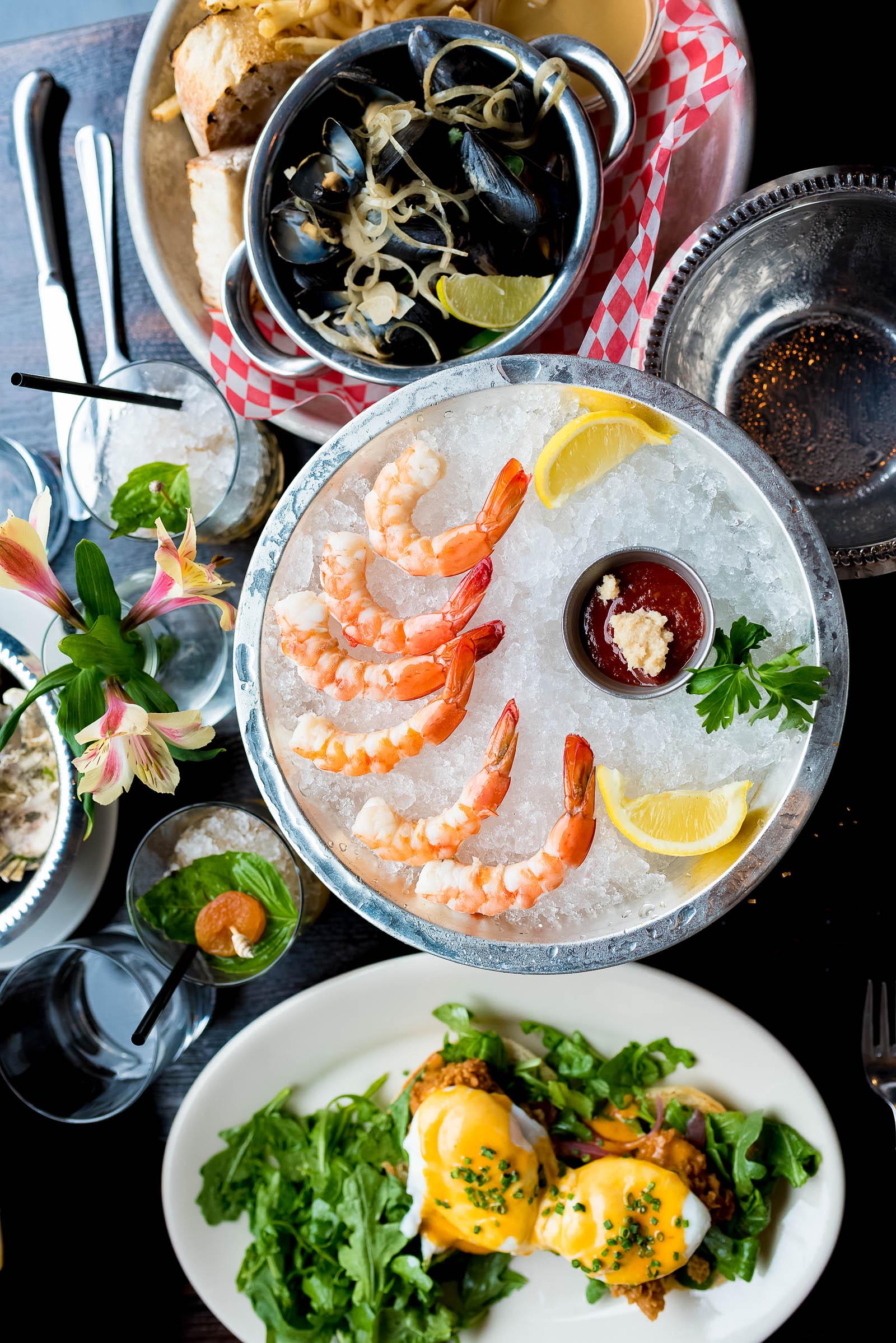 Next came our entrées and a second round of seafood!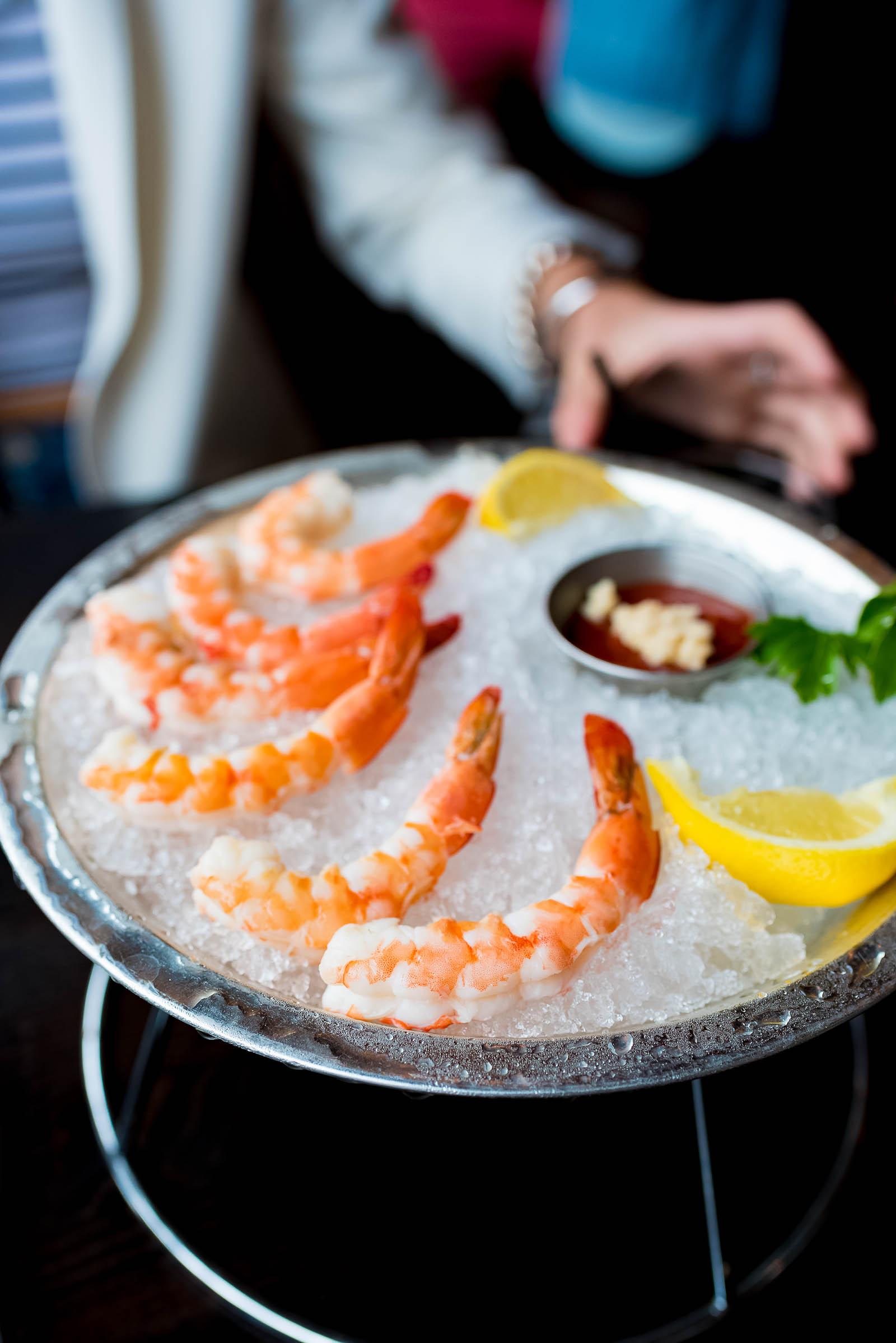 This round we opted to try the Shrimp Cocktail which was traditionally presented on ice.
Each shrimp was so plump and sweet! We found ourselves constantly questioning whether we needed a second order…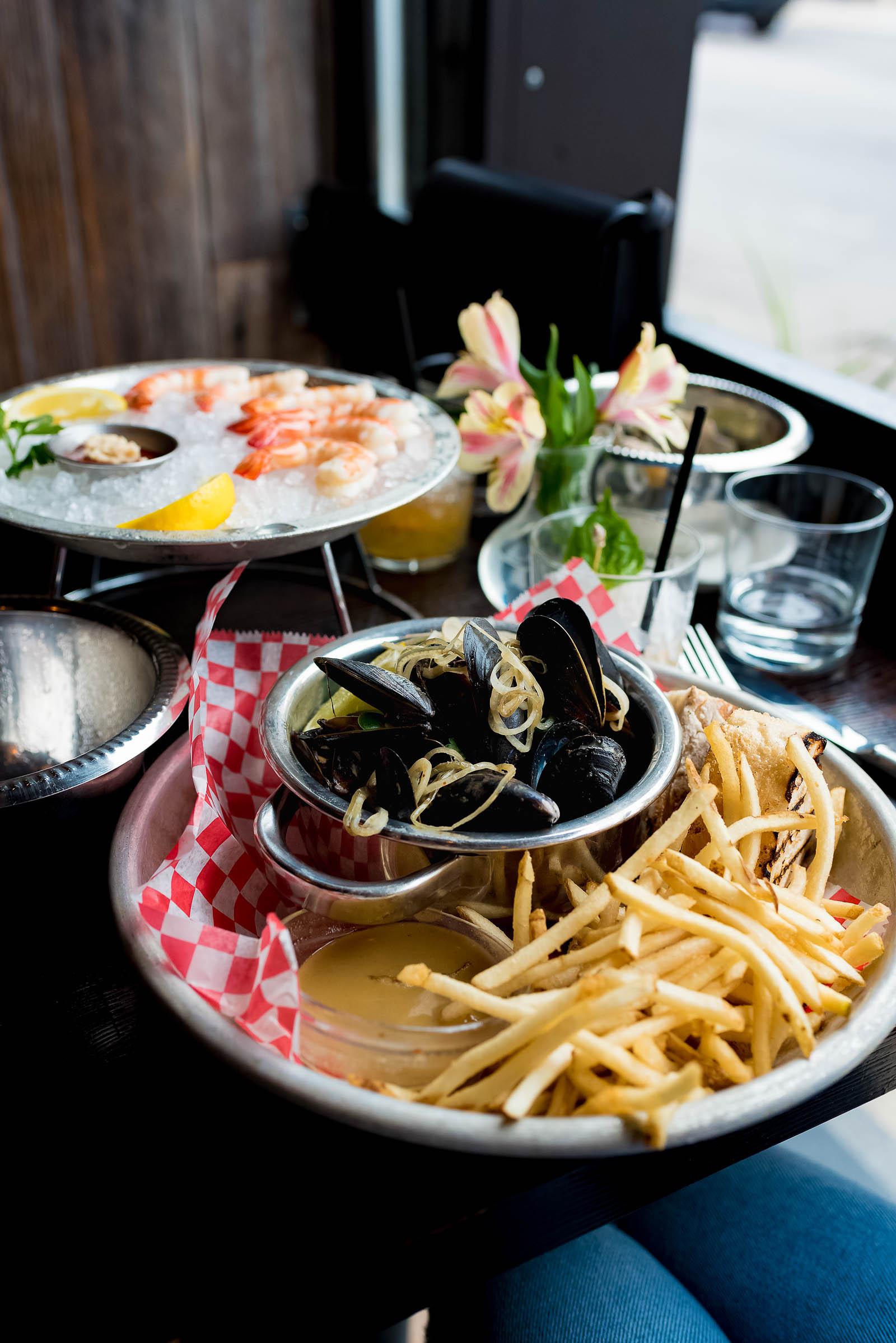 Thankfully though our entrées were just as spectacular!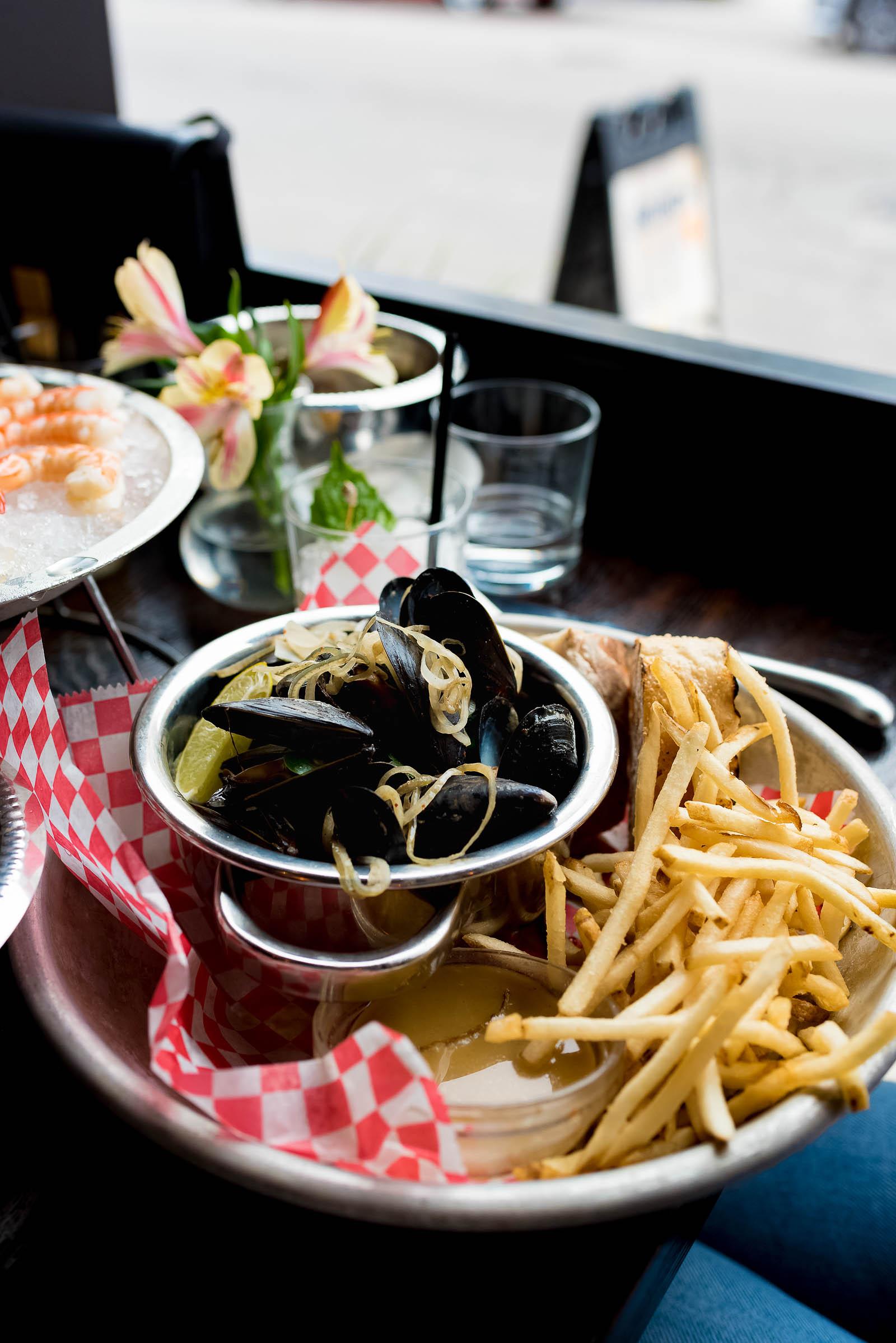 For her meal, my sister ordered the Thai Red Curry Mussels with coconut milk, fresno peppers, and fresh lime juice.
Served with fries on the side, this bowl of mussels was flavorful, aromatic, and beautiful to shoot. And the Thai flavors were such a unique, delicious spin on a more traditional, french preparation!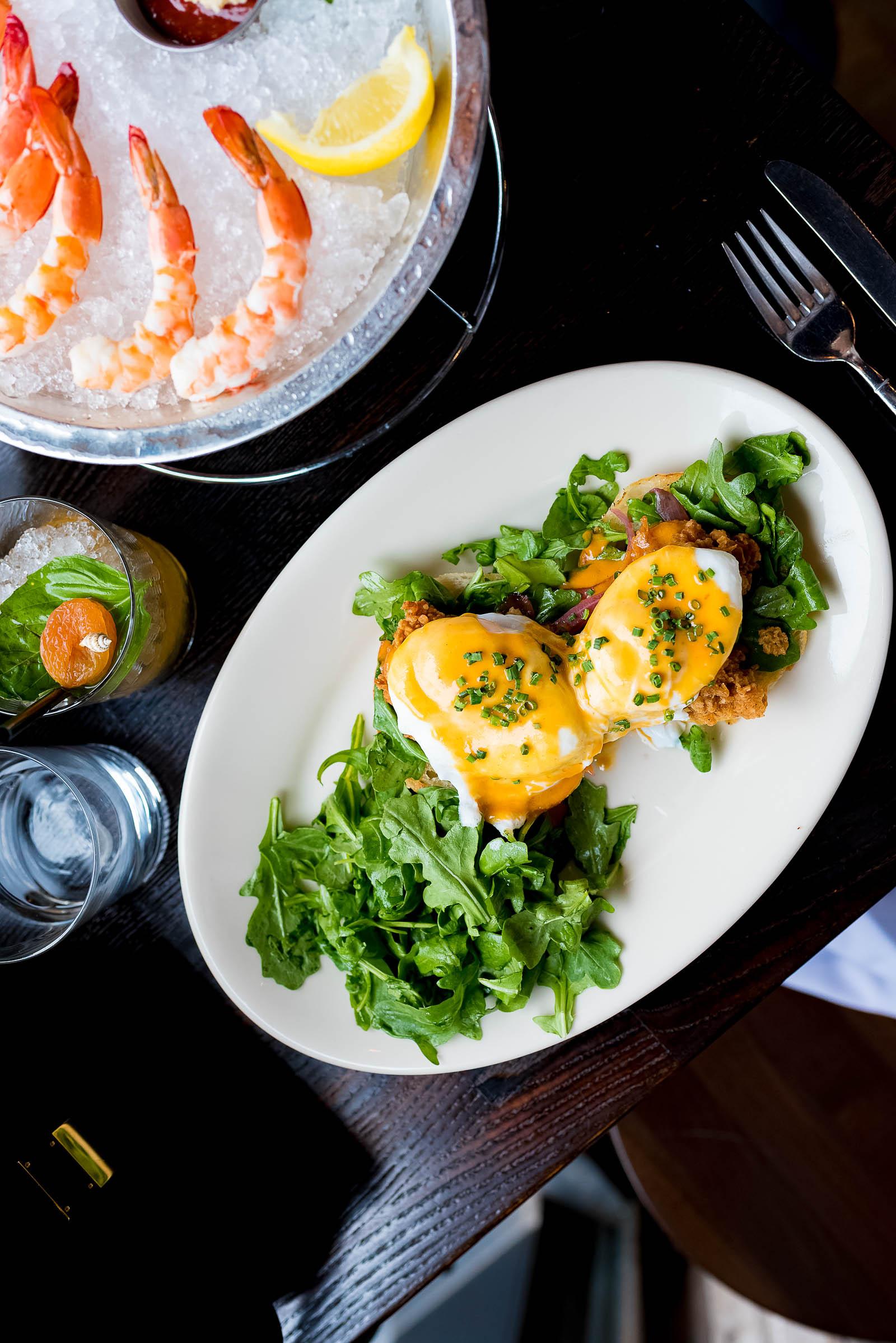 I ended up ordering Oyster Bah's most popular brunch dish (after asking just about every Chicago foodie what they recommended I order!), the Fried Oyster Benedict!
I probably asked about 20 foodies what to order and ALL of them said this Benedict. ALL OF THEM. It's so rare when foodies agree in such harmonious unison about any particular dish that I just HAD to order it.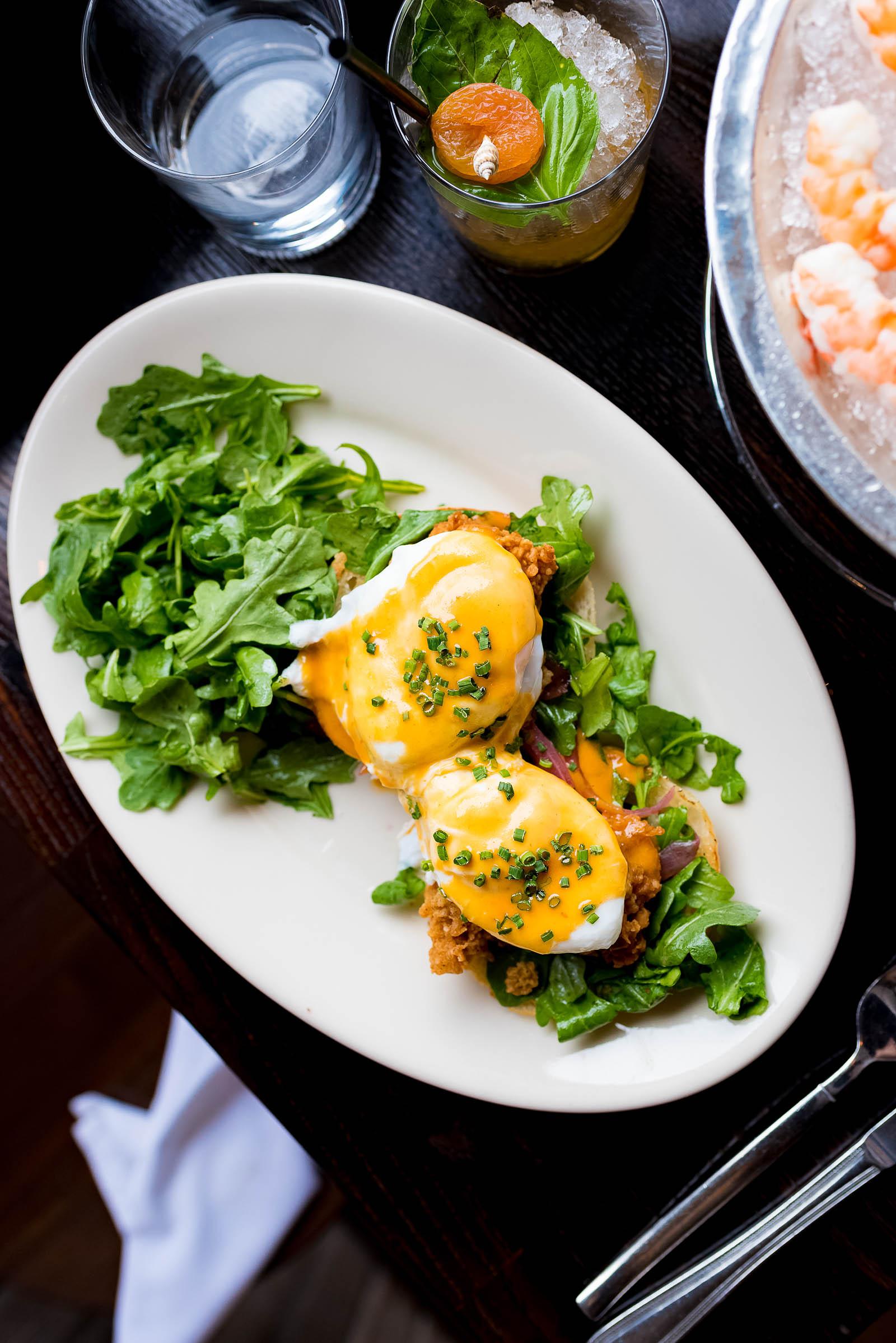 I mean really… fried oysters, arugula, poached farm egg, tabasco butter? How could that not be omg-holy crap-want to eat every last bite-good?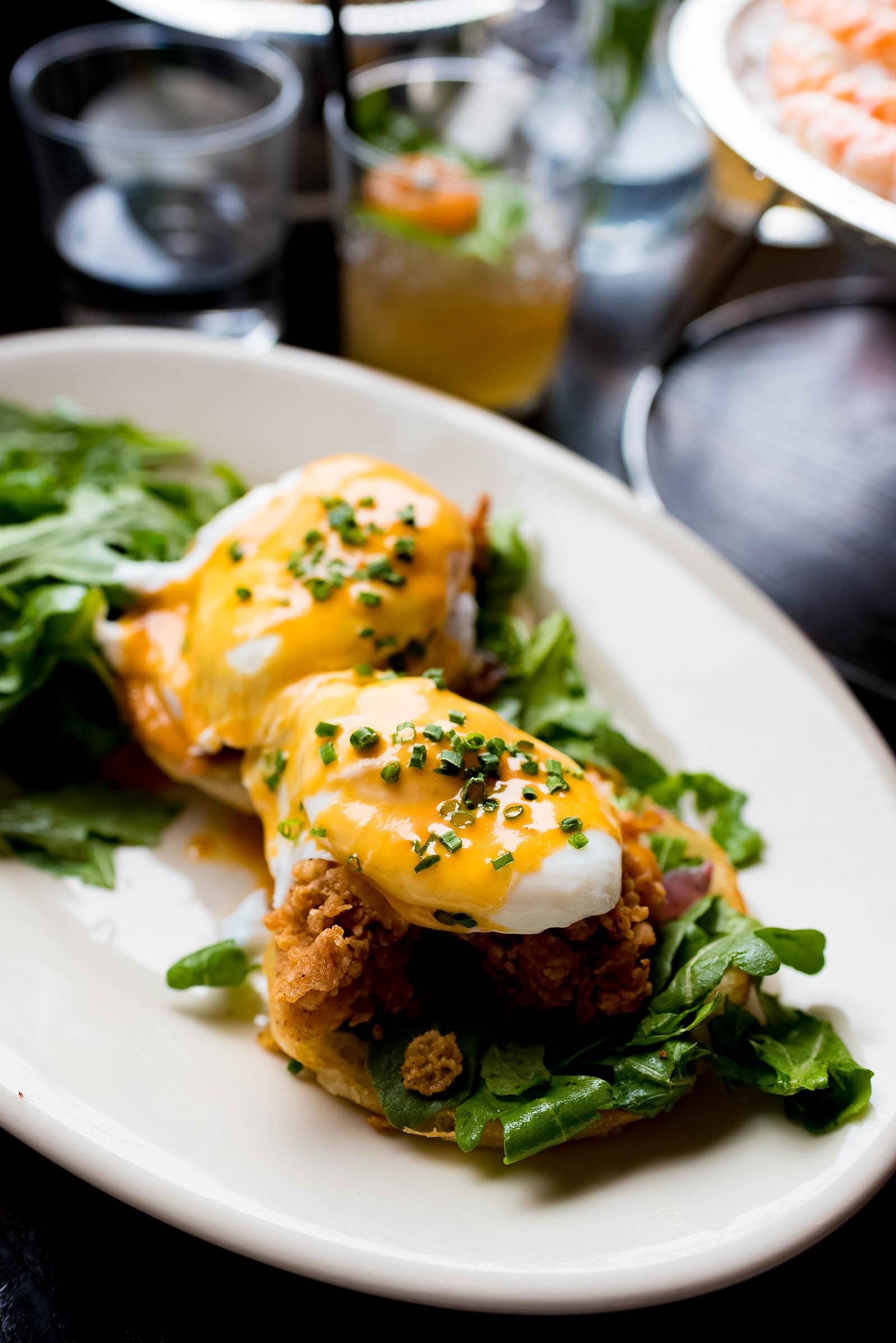 And let me tell you foodie friends, this dish did NOT disappoint!
The oysters were crisp and crunchy, not to mention well-seasoned. And the spicy kick from the tabasco butter was just enough to awaken my palate without killing it.
In short, this dish was a serious standout from so many of the sad benedicts I've eaten this summer. Order it and try it for yourself if you don't believe me!
But in case we hadn't had enough seafood at Oyster Bah, we finished our meal with these delicious Shooters of vodka, spicy tomato mix, and lemon all topped with a freshly shucked oyster!
It was the perfect spicy, last slurp to our perfect brunch!
The oysters.
The shrimp cocktail.
The cocktails.
The benny.
The mussels and frites.
Not one thing we ordered for brunch from Oyster Bah disappointed us. Not one thing! It was a shockingly perfect brunch and one I know I'm going to be reminiscing about for months and months to come. If not repeating each and every weekend in a frantic foodie fury.
So if you're looking for a new brunch spot to change-up your routine and to add some seafood-centric spice into your life, look no further than the culinary paradise that is Oyster Bah!
Disclosure: We received a complimentary meal to facilitate this post. Review and all opinions are ALWAYS my own.