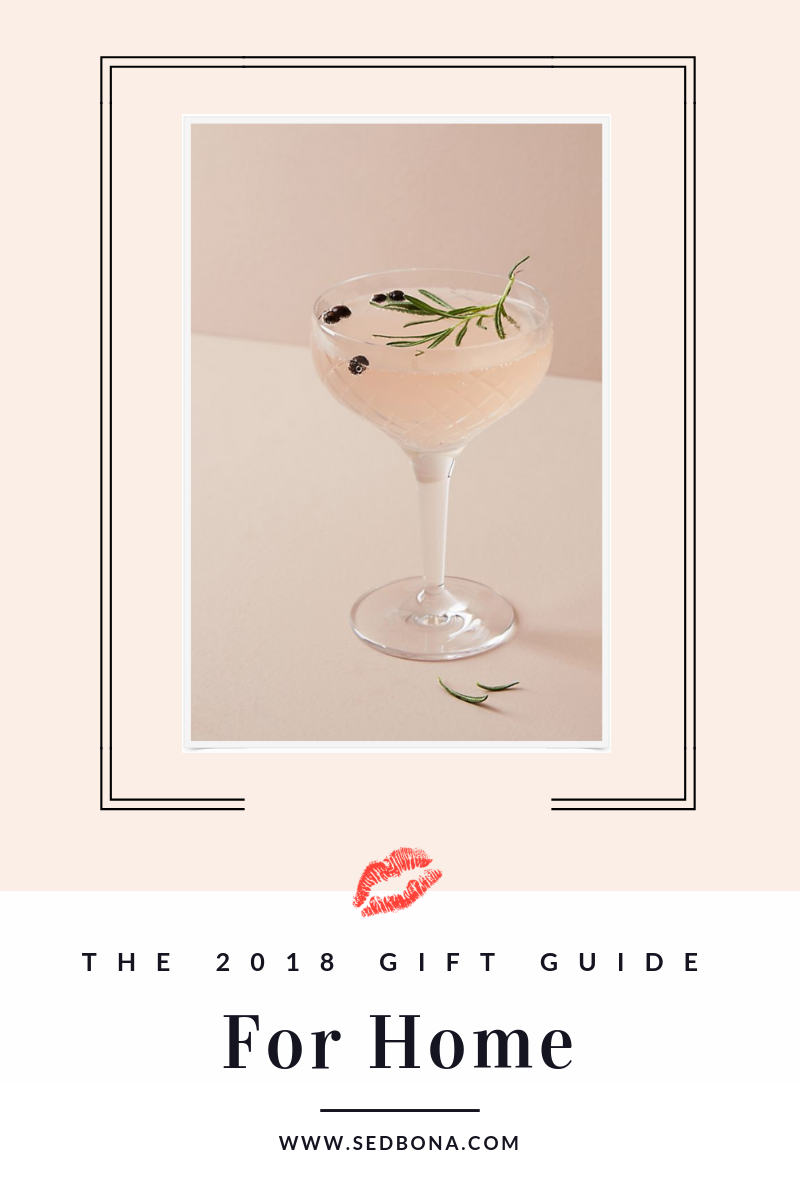 With Thanksgiving and Black Friday behind us, I think we're ALL diving head-first into "holiday mode".
A.K.A. the inevitable scramble to find the perfect gifts for your loved ones.
And while retailers and brands are PUMPING out ads and products faster than we can keep up, giving the right gift isn't just a matter of price or aesthetic.
It's a vast combination of research, vetting, and usefulness. Something I take VERY seriously.
I believe giving the right gift is a slow process — one that shouldn't be rushed.
But who has the time to VET every single holiday gift they buy?
I don't. But this year I MADE time just for you. I set aside the last week to not only vet the Christmas gifts I'm gifting this year, but the vet them for you as well!
EVERY product in this gift guide is something I'm proud of (and a lot of the products I already own and love). Each product is something I would be happy to gift my closest relations and would earnestly spend my hard-earned money on. Every single product is something special, practical, useful, thoughtful, or truly beautiful. And every single product is on this list will hopefully make your loved one's home feel SPECIAL…
The 2018 Gift Guide || For The Home
---
These timeless crystal coupes are my husband and I's favorite. We first saw them at The Allis here in Chicago and bought our own pair last year. They make every cocktail feel so luxurious. And, since they're a heavy weight, we haven't broken them despite our usual klutziness.
We love ours so much we bought a second pair on Black Friday this year!
A breath-taking chinoiserie jar just itching to be displayed and a vintage bookshelf version of the classic game Clue.
The coffee-maker I've used for over a decade and a silver frame that's almost a work of art.
Glass straws for replacing one-time-use plastic straws (we've had ours for 5 years already!) and a room spray from one of my favorite brands that'll leave your home smelling like your favorite library.
A cozy fur blanket for snuggling fireside and the cleverest cheese markers for the entertainer.
Fancy matches for the fancy fireplace and a tiled monogram mug for morning coffee.
A truly breath-taking copper fondue pot and chic fashion books for the fashionista.
Stacking armchairs straight from a Parisian café and a chic candle from Magnolia Home.
A self-watering garden for those lacking a green thumb and the chicest porcelain watering can for those with one.
Truly one of the most beautiful coffee table books ever created (you'll spy a copy in my Amsterdam Travel Guide if you look closely!) and the cleverest key bottle opener.
A chinoiserie tea towel for the aspiring chef and the cutest retro stand mixer.
Decorative pillows to refurbish their living room and luxurious faux orchids they'll have for DECADES.
Every homecook needs an Instant Pot this holiday (if only to make my Lemon Parmesan Pasta in) and a three-day survival kit that they won't know they'll need until they really NEED it.
The fiercest storage ottoman (for under $50!) and the only copper cookware set they'll ever need.
The perfect bathrobe for the homebody and the swankiest at-home bar set.
A gilded mirror tray to add some luxury to their home and a copper growler for the home brewer like my husband.
Enjoy this gift guide? See my picks for Her, for Him, and for Kids too!