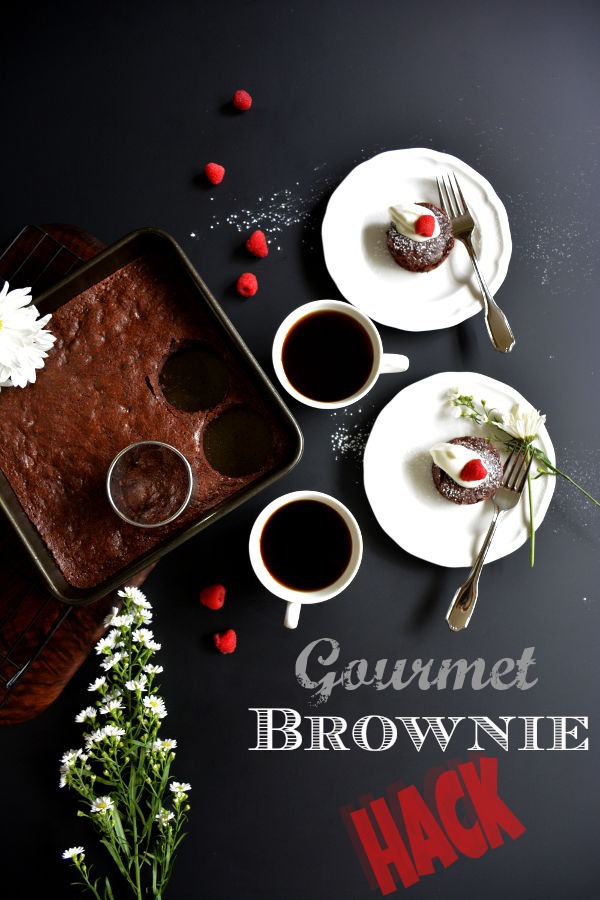 Today is my birthday and, in the spirit of generosity, I wanted to share one of the easiest dessert hacks I've ever concocted in my kitchen. It's a simple brownie recipe with gourmet results and will make busy days far more bearable (chocolate is my favorite cure-all). I'm telling you now, this hack will change your life! And it's so easy: six ingredients and you have yourself some of the most intense and velvet-y brownies known to man! Alright amateur gourmands, get your aprons on and let's make some kitchen magic!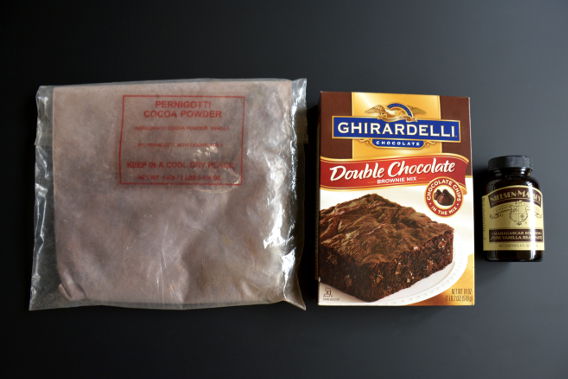 These three ingredients are all you need (plus the three mentioned on the back of the brownie box, naturally). I've mentioned how much I love vanilla paste before and will no doubt repeat myself again and again. Vanilla bean paste ROCKS! It makes even the simplest dessert scrumptious and heavenly and fills any batter with beautiful vanilla bean flecks. Please, just go buy some now. This recipe also happens to feature another one of my "secret" baking ingredients, Pernigotti Cocoa Powder. It is some of the most aromatic and rich cocoa powder I've ever used and works in everything from H's favorite banana-chocolate protein shakes to delicious wintertime hot chocolate to gourmet brownies (hacked, of course).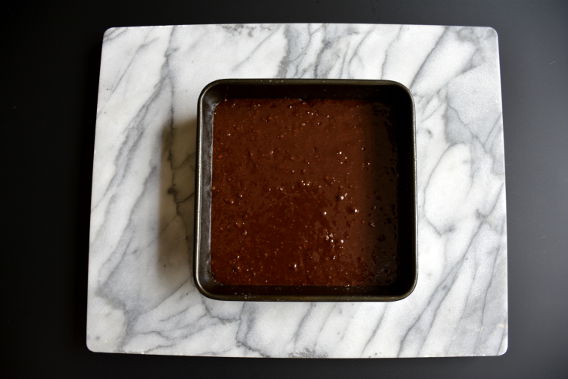 Gourmet Brownie Hack
Yields 1 8×8 brownie pan
1 box Ghirardelli Brownie Mix (Double Chocolate is our household's preference)
1-4 tablespoons high-quality cocoa powder* (I HIGHLY recommend this)
1-2 teaspoon vanilla bean paste* (I recommend this)
1 egg**
1/3 cup vegetable oil**
1/4 cup water**
1-2 tablespoons heavy cream, whipped (for topping)
Handful of raspberries (for garnish)
First, pre-heat your oven as directed on the brownie mix box. Get out your brownie tray and spray with non-stick baking spray (one that includes flour). Next, mix all your wet ingredients in a large mixing bowl (including the vanilla bean paste). Then add the cocoa powder, making sure everything is mixed thoroughly. Then add the brownie mix and stir. Pour batter into brownie pan and bake as directed. Then prepare yourself… once the smell of these "gourmet" brownies starts wafting through your neighborhood, you will have a lot of mouths to feed. Be sure to force the brownie freeloaders to wait until the brownies have cooled from the oven. No one wants a "burnt tongue" lawsuit on their hands…
To serve, I like to whip up some heavy cream (just heavy cream, no additional flavors necessary with these brownies) with an immersion blender and place a dollop on each brownie. If you would like to make these brownies fancier, cut them out into shapes with a cookie cutter. The simplest cookie cutter shapes work best as the brownies will crumble slightly. Then garnish with raspberries and powdered sugar.
*For the "secret" ingredients that transforms these brownies into gourmet heaven, I have listed a large range of measurements. H and I really enjoy a deep, rich chocolate and vanilla flavor in our brownies so we tend to add more of these ingredients but the amounts you use should be up to you and your palate (or your audience's palate). Start out with a little vanilla and cocoa and amp up the mixture until you've reached your personal brownie nirvana.
**Ingredients are listed as shown on the Ghirardelli brownie box, please refer to your brownie mix and follow the directions listed there. I usually add an additional splash of water or oil to the mixture to balance out the extra cocoa powder and to keep the mixture consistent.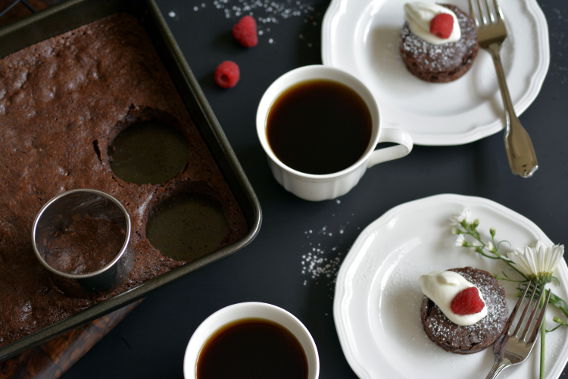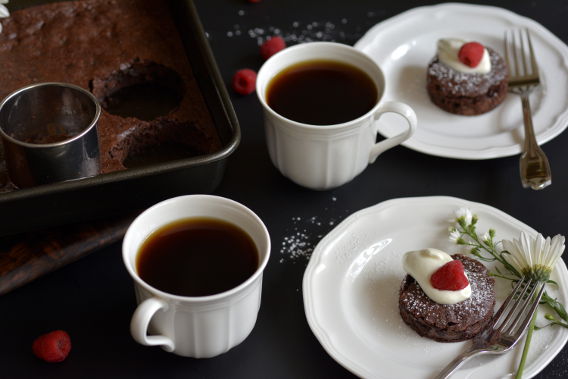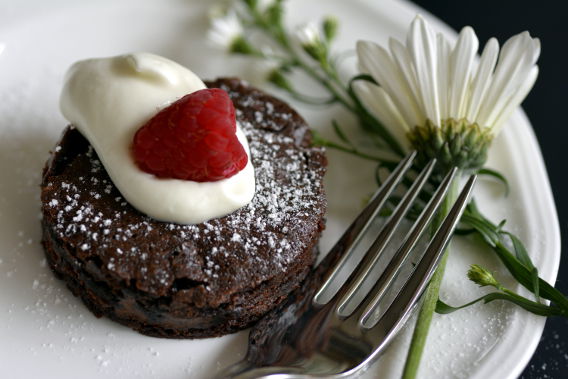 Tag me or use #sedbona when posting pictures of your own gourmet brownies!