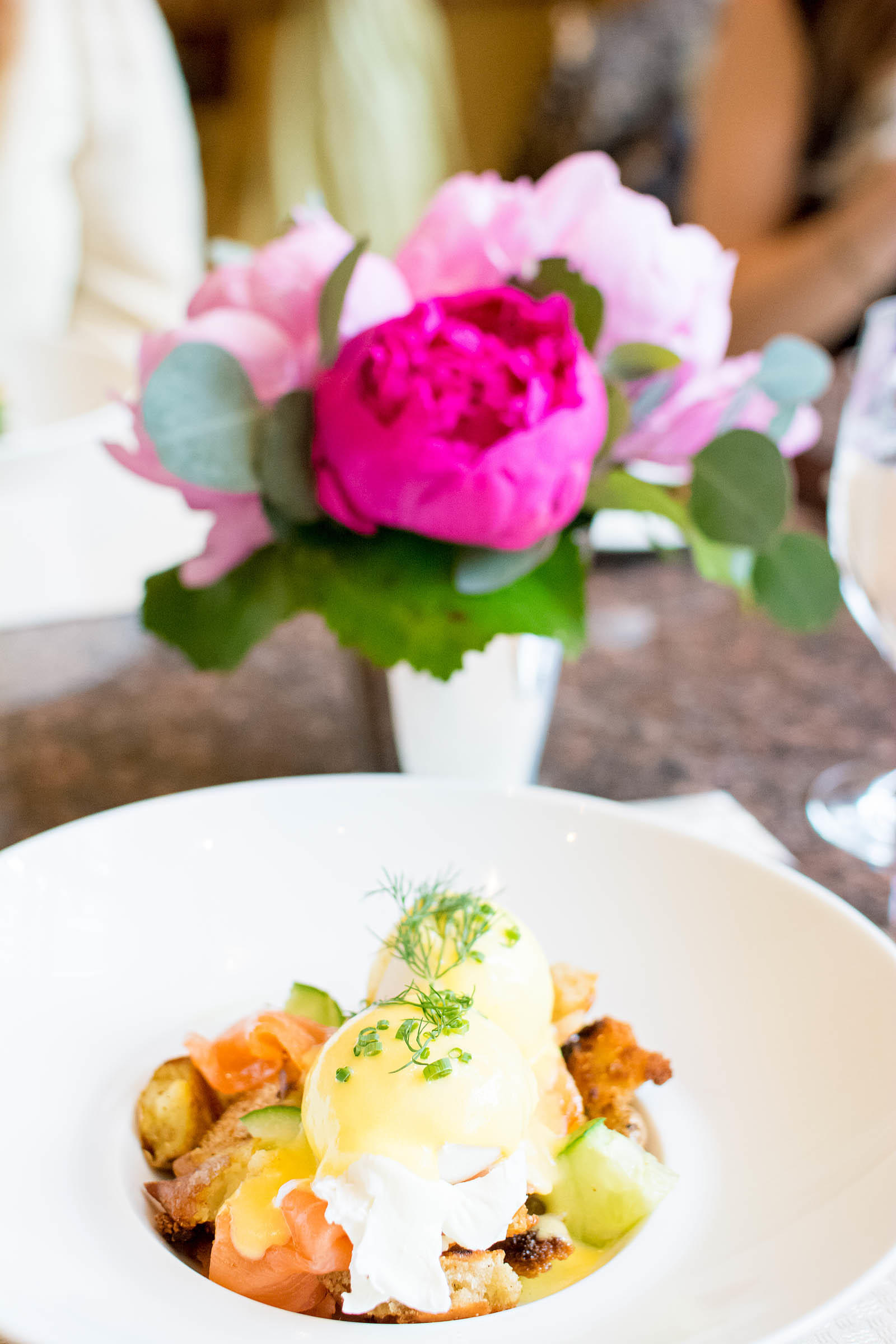 As a self-proclaimed connoisseur of chic comfort, I'm always searching for products that make me feel stylish and luxurious WITHOUT being extraordinarily uncomfortable.
Especially products designed for lounging at home!
But let's face it, beyond a high-quality set of silk pajamas, there isn't much in the way of chic, comfortable homewear on the market these days. The last several pairs of slippers I've had were either novelty pairs (pugs may or may not have been involved) or soft-soled moccasins — comfortable to be sure but definitely not luxurious.
So when I first heard about Birdies Slippers, I had one of those "AH-HA" moments of excitement. FINALLY a brand looking to make chic slippers for the home! With furs, velvets, plenty of soft-cushioning and arch-support!
As someone who works from home, cooks constantly, and is frequently running around like a mad woman, the idea of a chic smoking-slipper to wear all day really appeals to my lifestyle AND my personal style. And ever since my first introduction to the brand at last month's Birdies Slippers brunch, I can honestly say I'll be wearing mine for years!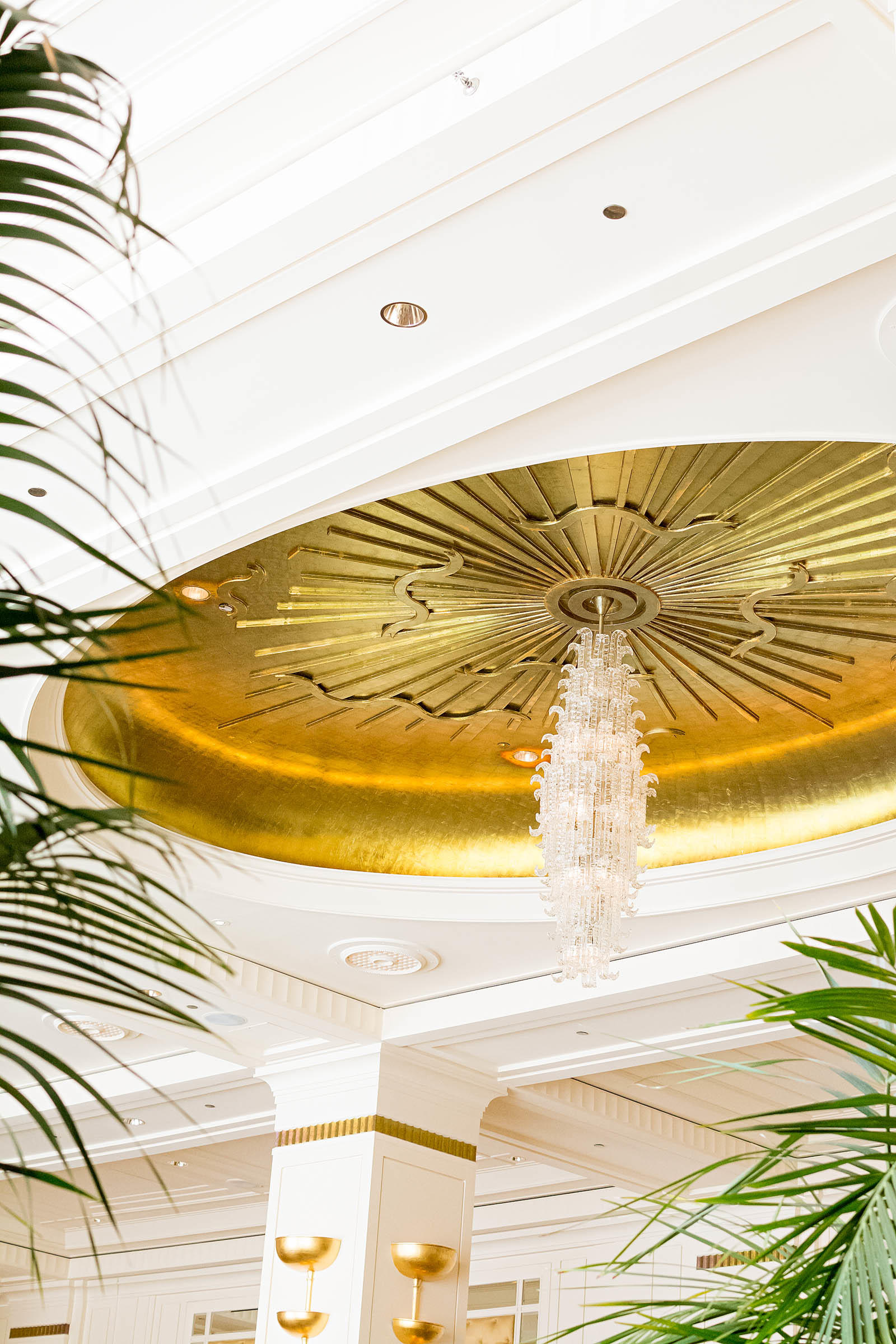 Back in May Birdies hosted an intimate bruncheon with some of Chicago's top bloggers in the Lobby of The Peninsula Hotel — my absolutely favorite hotel in all of Chicago.
Isn't the space absolutely stunning?
I especially recommend stopping by here for afternoon tea!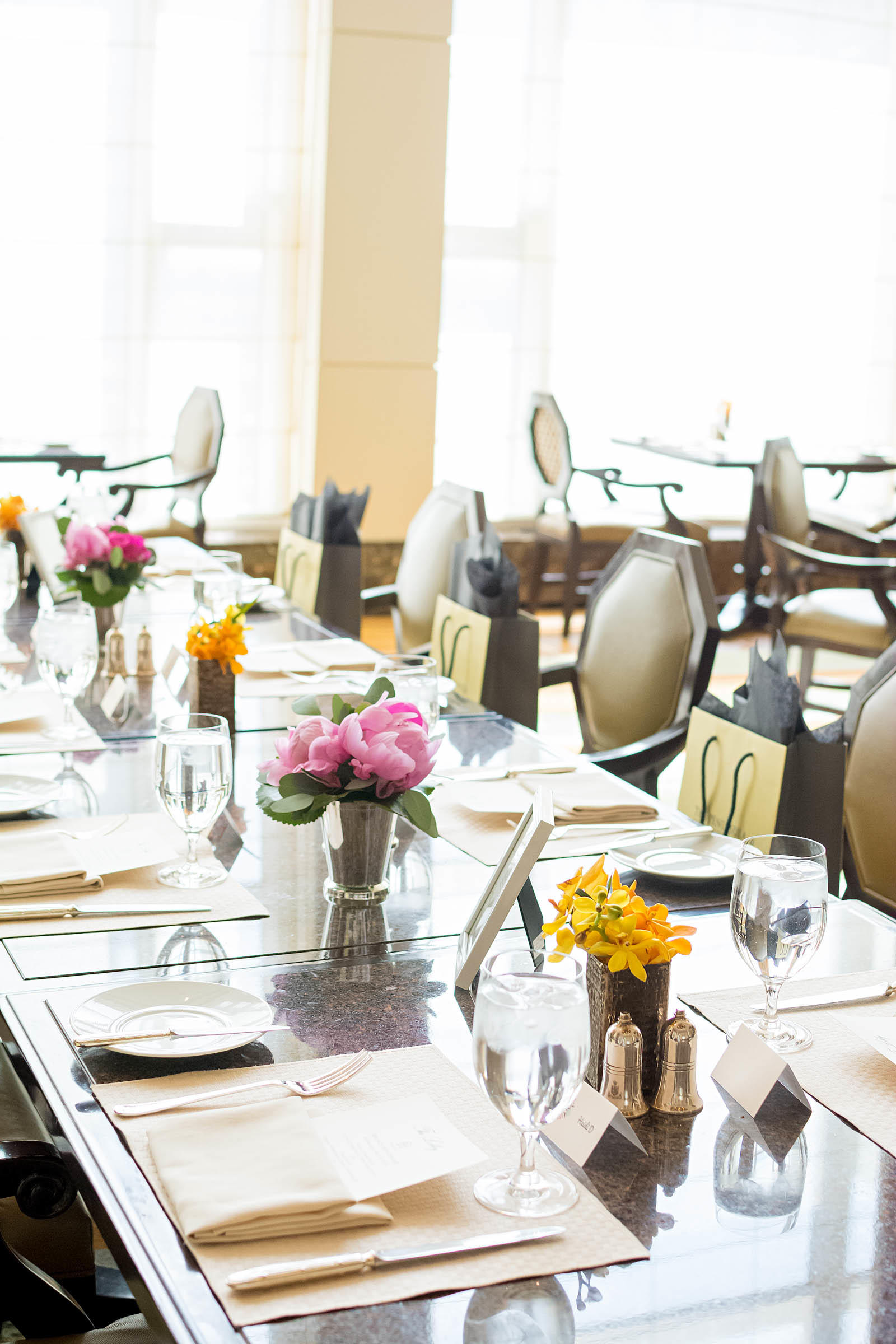 It makes for an especially spectacular brunch spot too thanks to all the glowing light pouring in from the enormous lobby windows.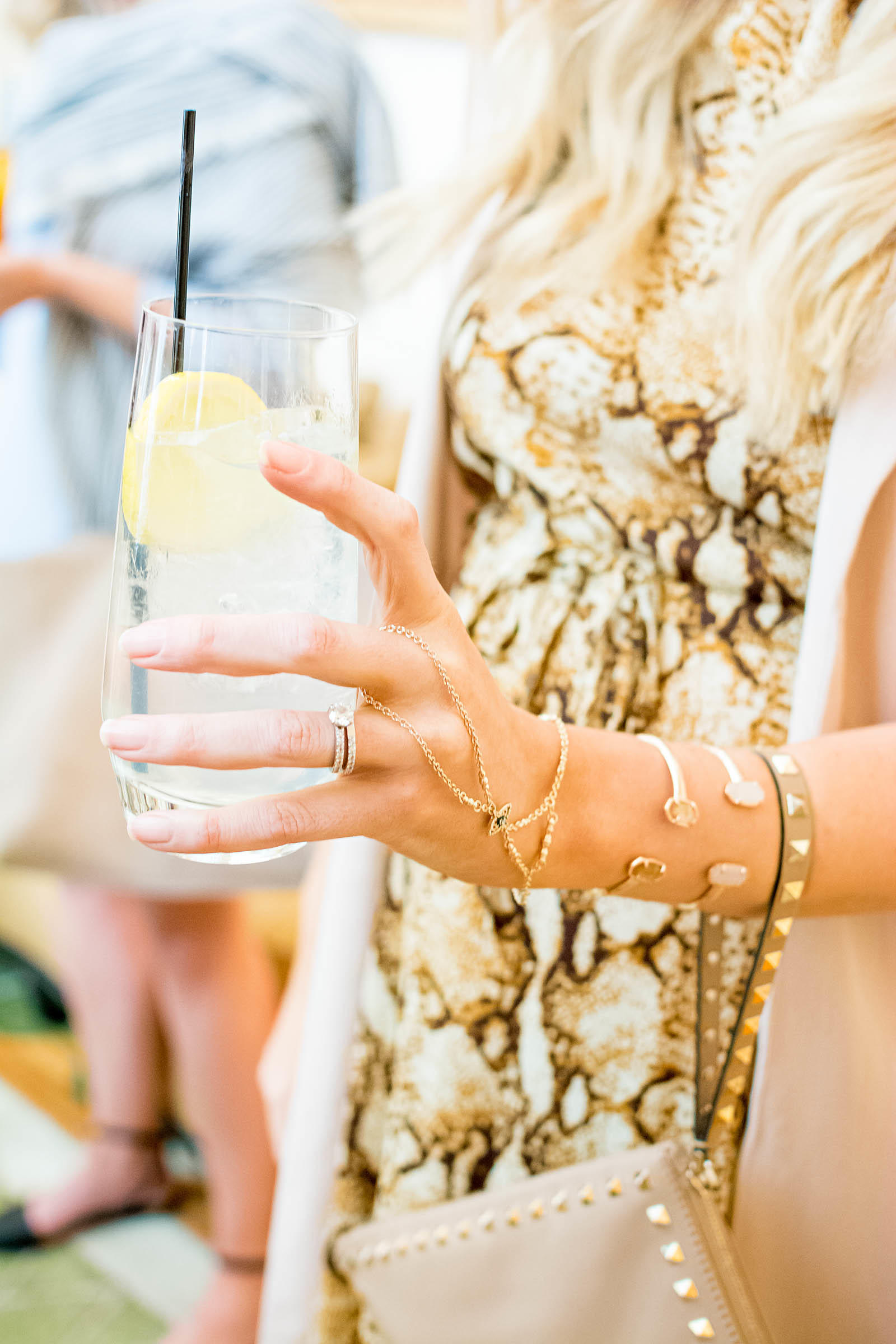 Brunch started off with a few much-needed cocktails while we perused the Birdies slipper collections.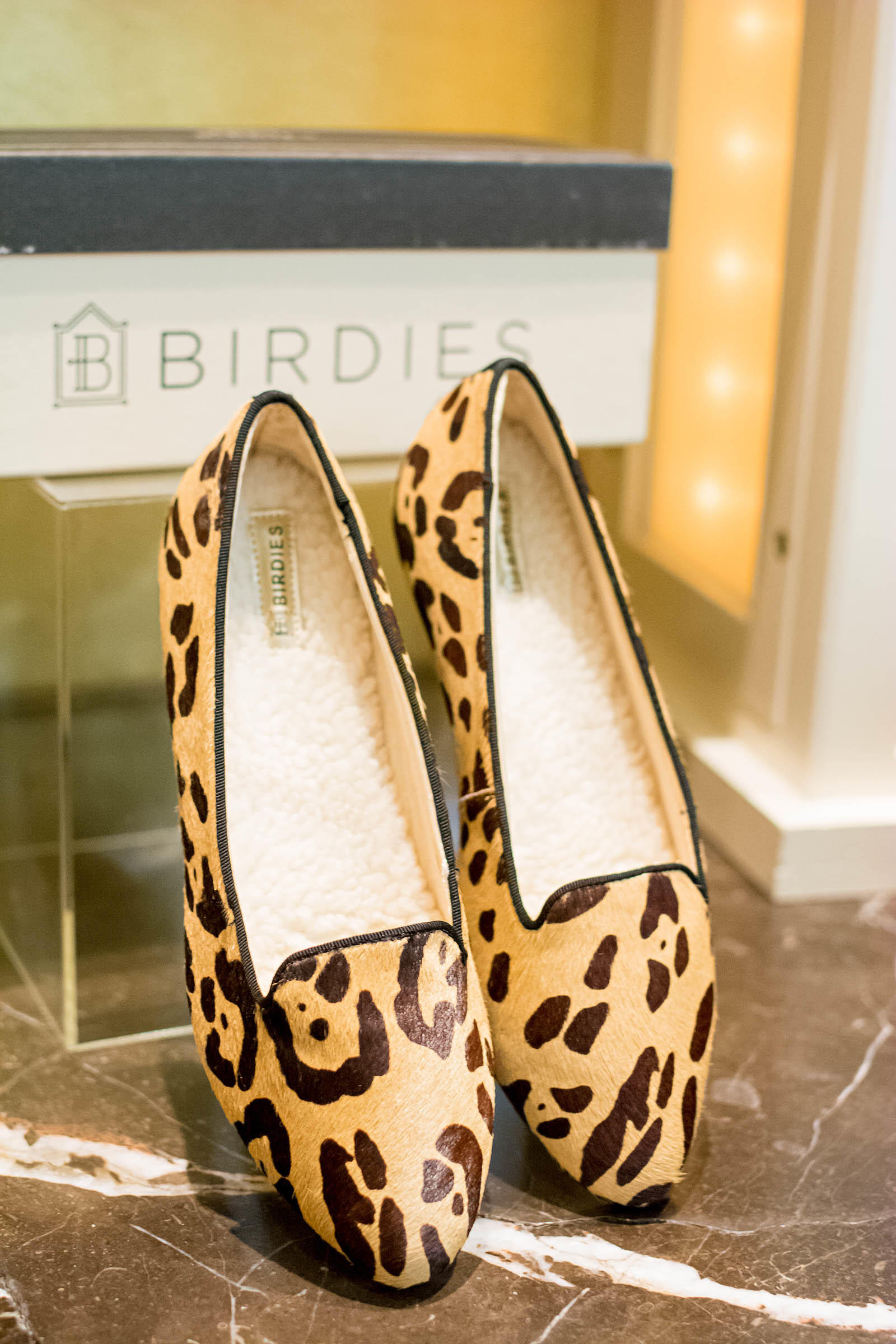 There are so many beautiful designs to choose from with all sorts of different options like faux shearling insoles,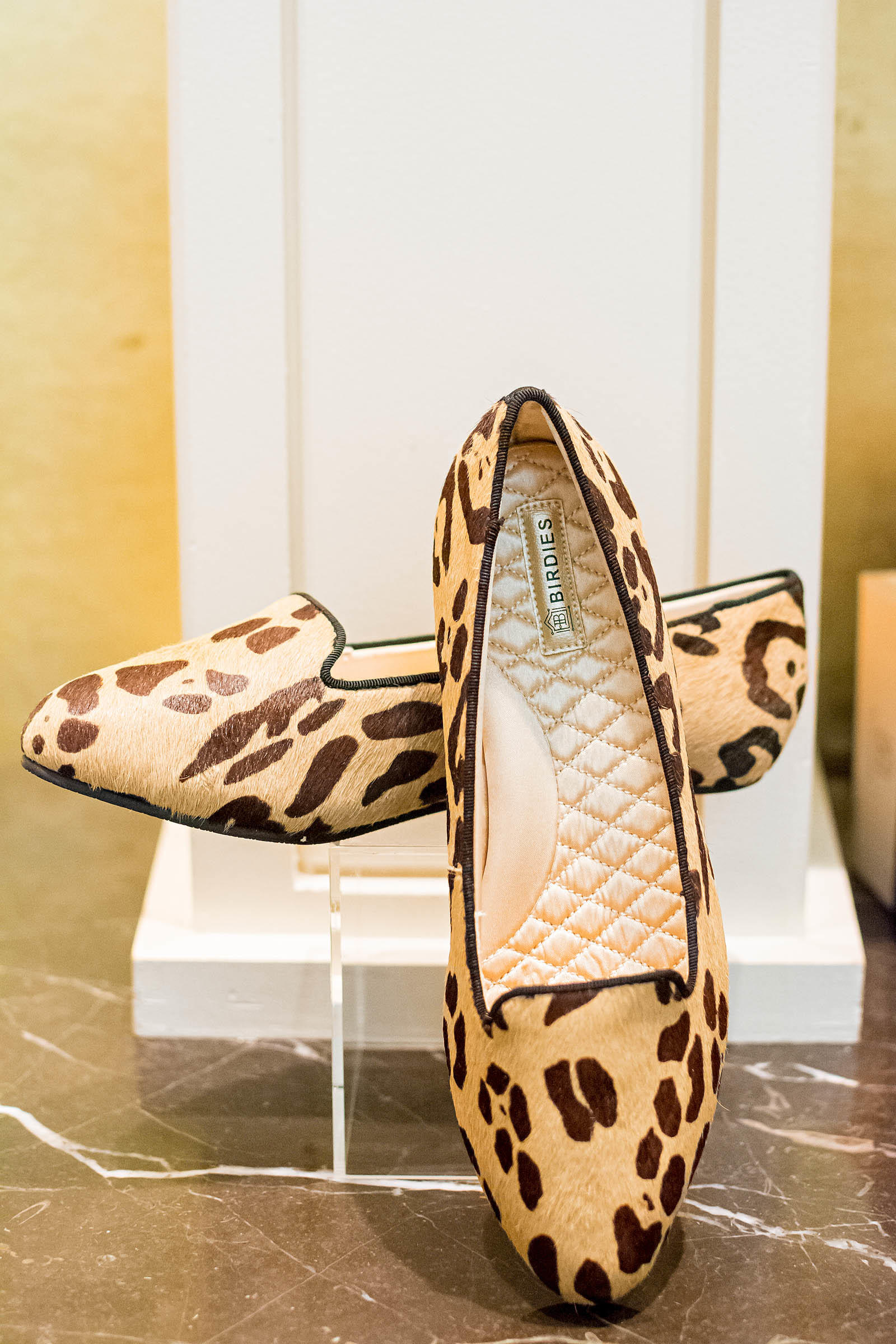 cushioned, quilted insoles,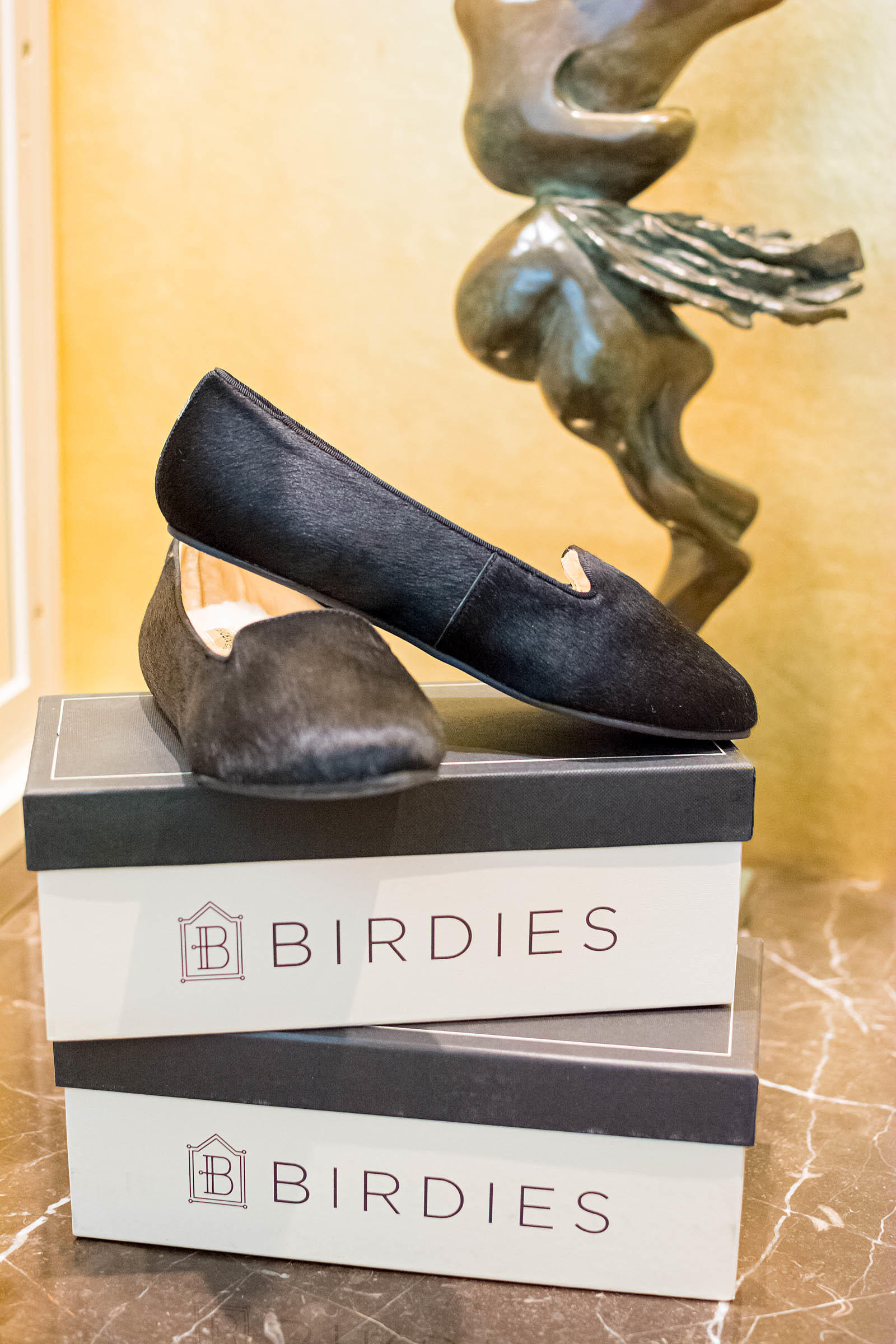 and plenty of luxurious fabric options (I'm especially in love with their calf-hair designs).

Brunch itself was a spectacular introduction to the Peninsula's newest meal. As a serious brunch-lover I'm beyond thrilled that the Peninsula is finally offering their own, especially since I don't think I've ever disliked a single dish from the Peninsula kitchen!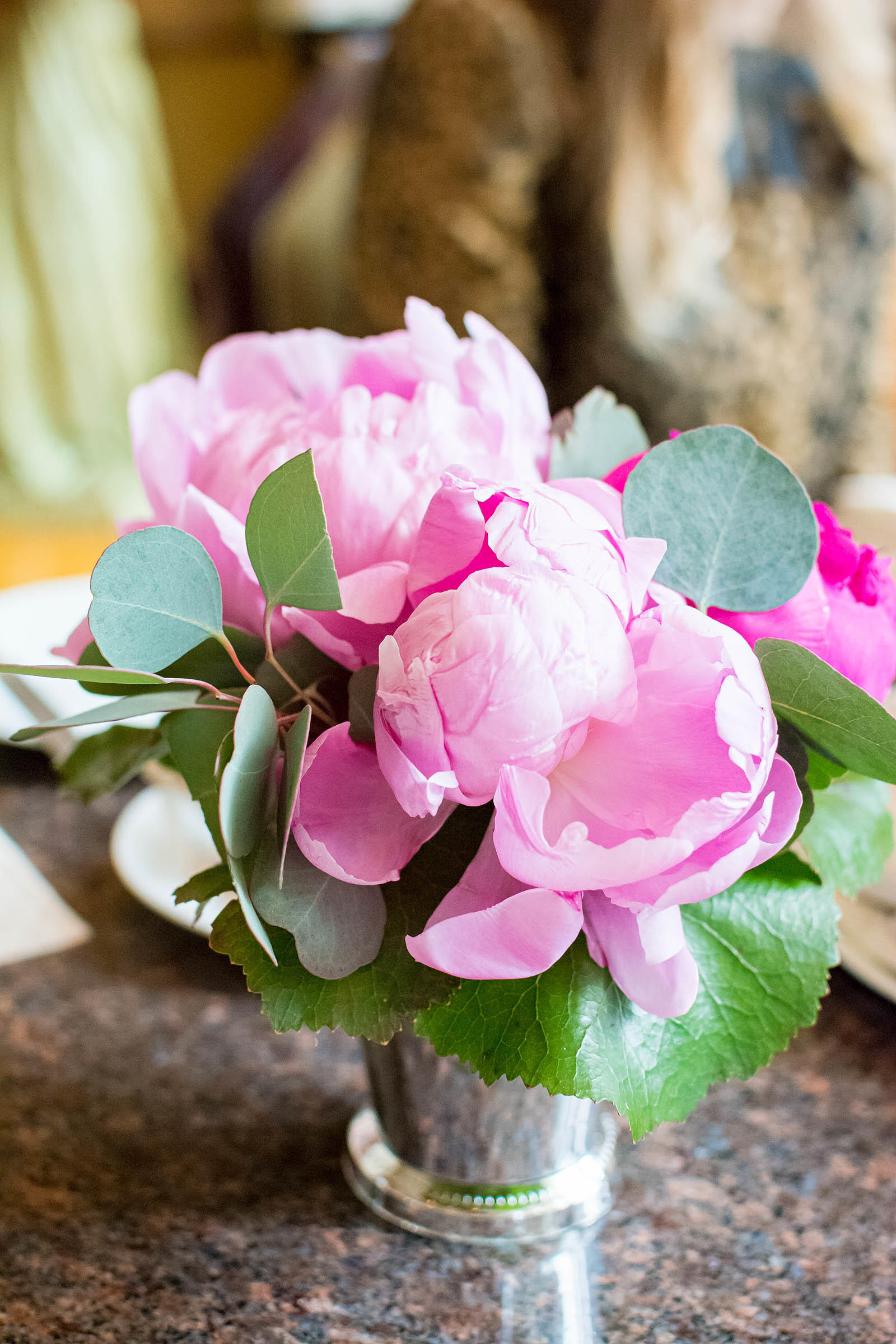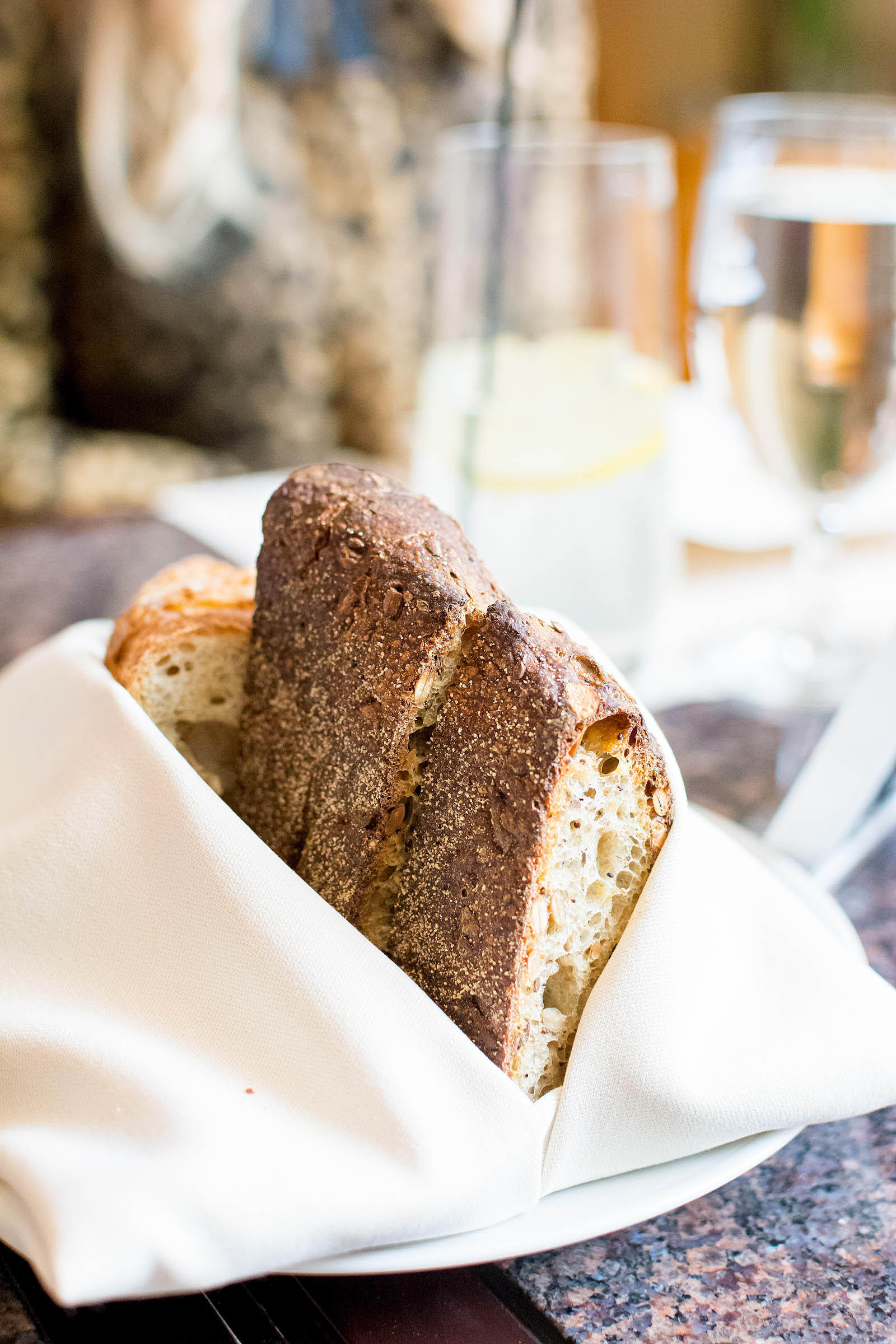 Our meal began with good crusty bread,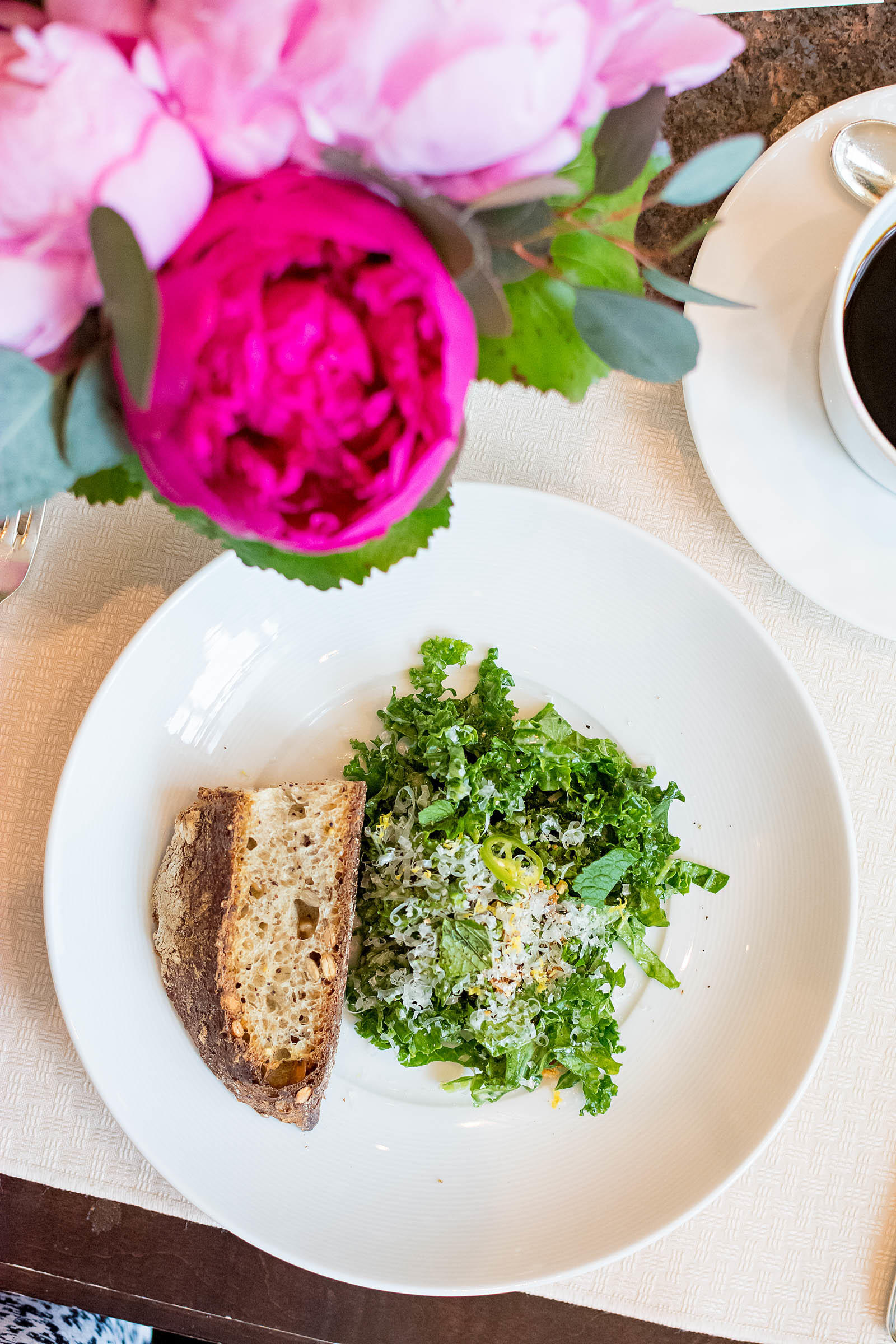 and a plated first course.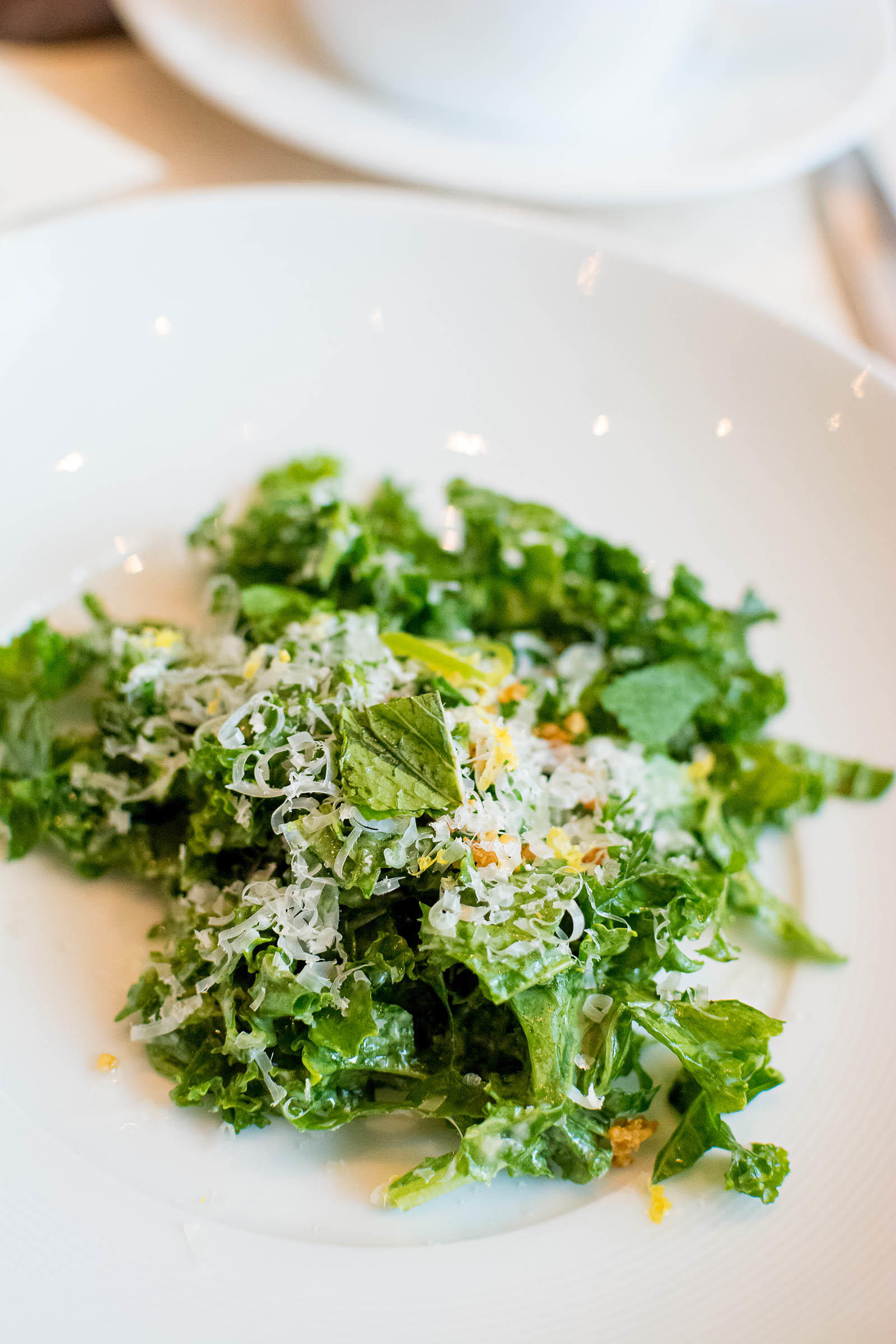 I opted to try the Kale Salad with creamy parmesan, lemon, and crispy millet. As far as kale salads go this one is superb — lush and robust in texture yet light and bright in flavor.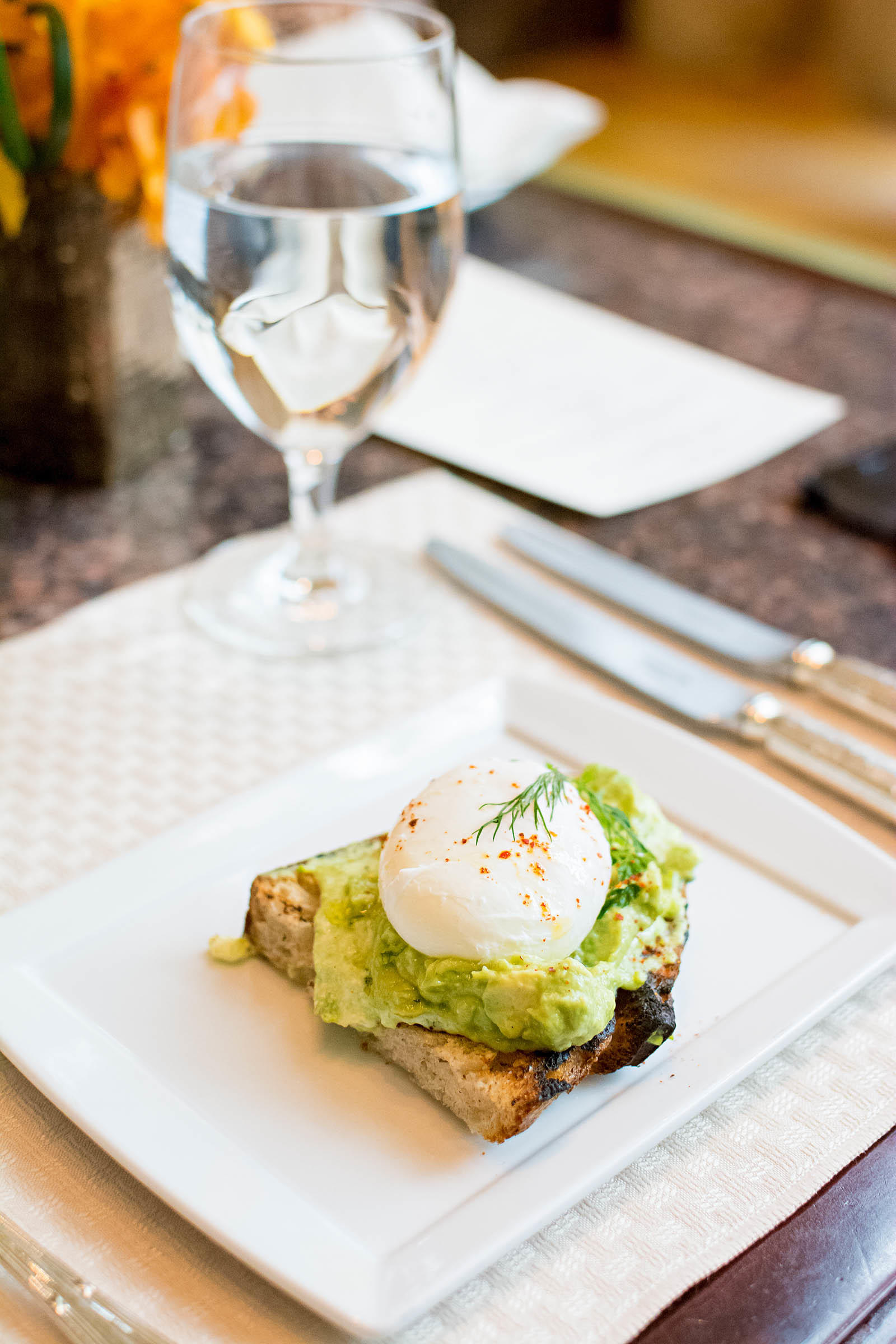 But I'll admit I got a little order envy when I saw this beautiful plate of Avocado Egg Toast with cream peas on grilled multigrain bread that some of the other attendees ordered.
Wouldn't you?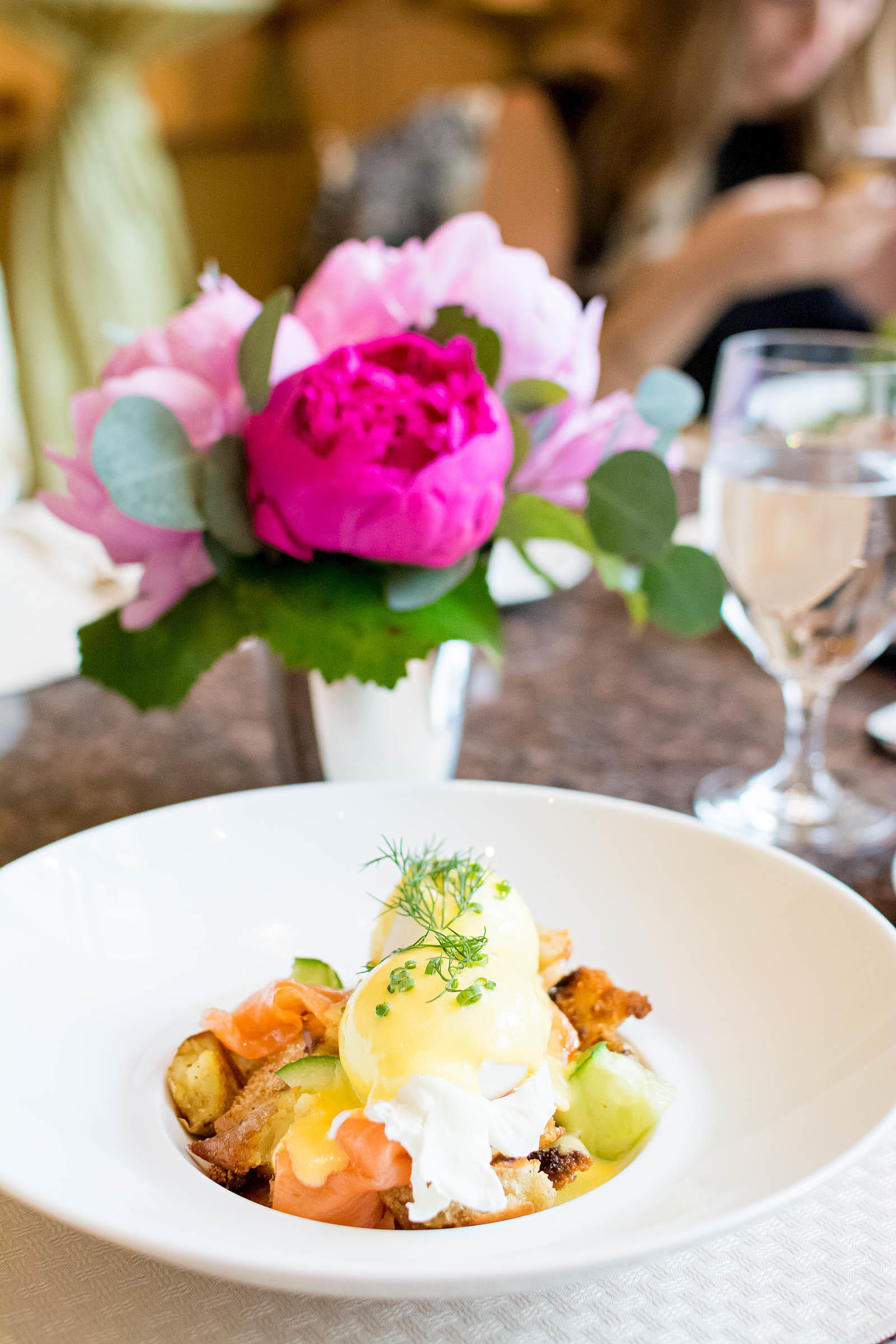 But luckily my second course had a very similar vibe to the Avocado Toast and may just be my new favorite brunch dish on Michigan Avenue!
This is Peninsula's Eggs Benedict Bowl — a charmingly clever take on everyone's favorite breakfast dish. Made with the option of either smoked salmon, bacon, or spinach & tomatoes, this bowl is comprised of torn toasted english muffins piled high with roasted potatoes, a perfectly poached egg, and a silky Hollandaise sauce to finish.
The combination made for one magnificent bite! One that I'm especially craving right now… 6 days after my last bite of solid food (thank you late-20's wisdom teeth removals).
Okay, now I'm really hungry…
And it's about to get a lot worse…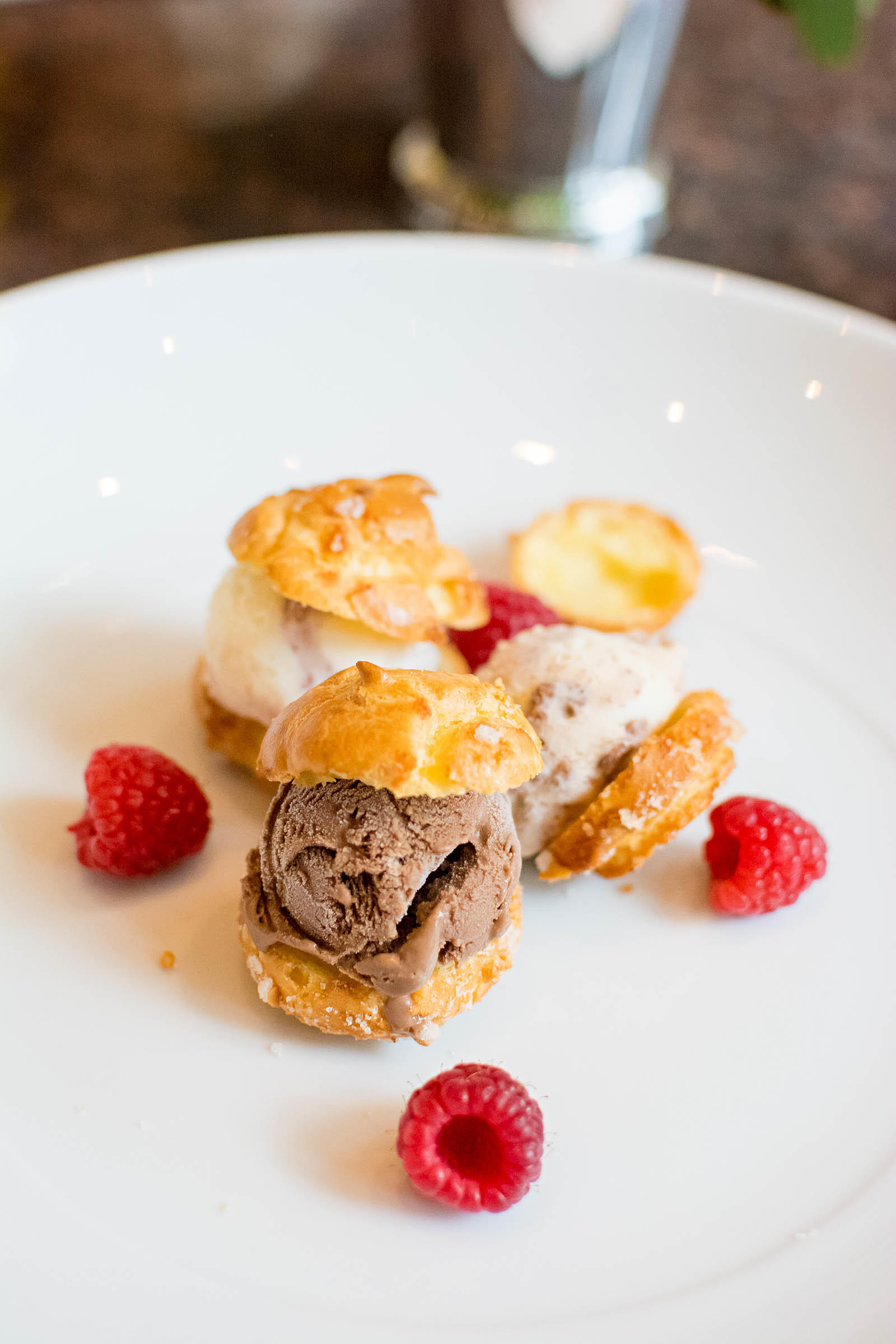 Because we were also served one of the most sinful desserts I've had in a long time after our meal.
Cream Puff Profiteroles stuffed with chocolate, nutella, and raspberry swirl ice cream all drizzled in a dark chocolate sauce that I could have drank straight from the carafe.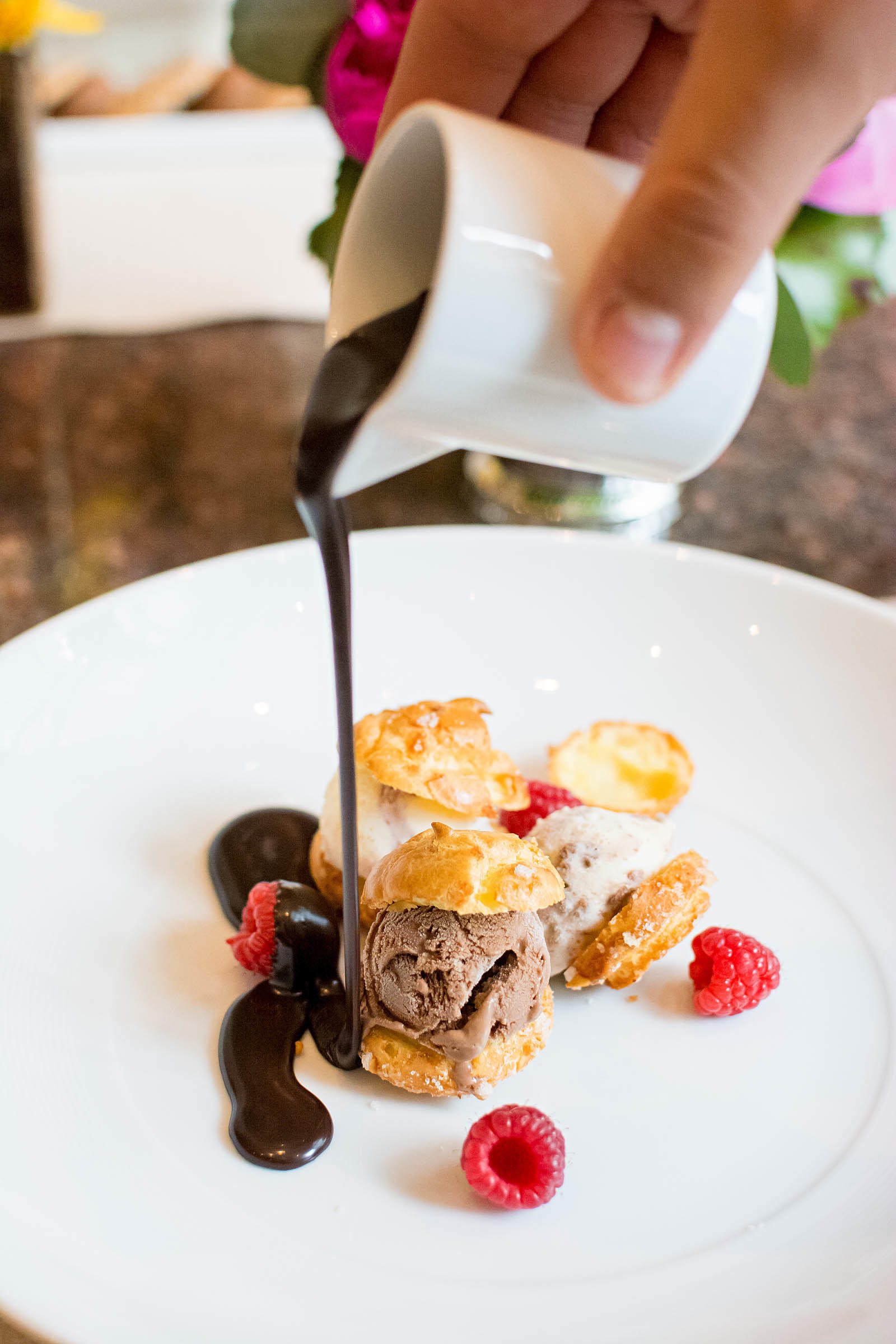 Positively magnificent to behold.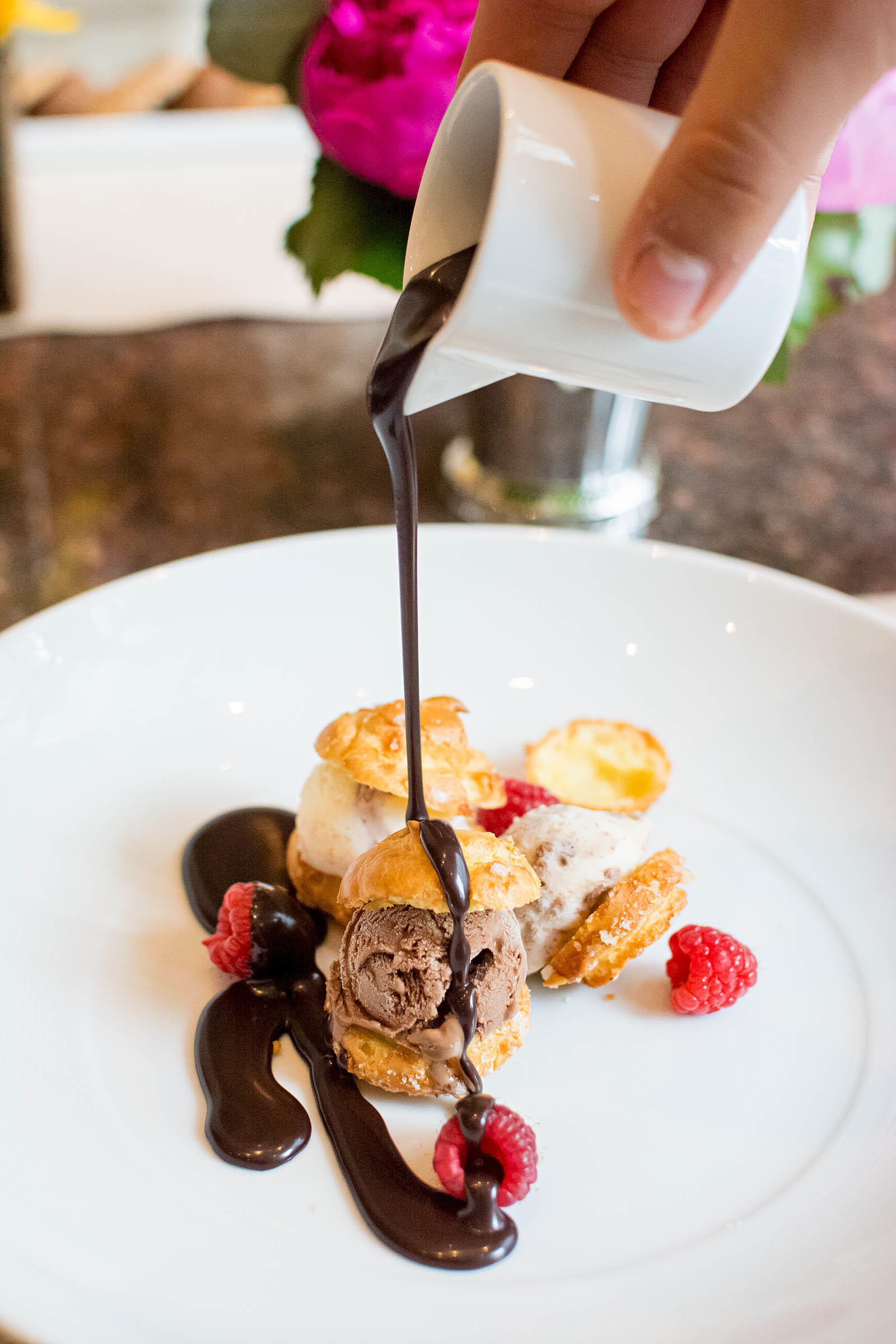 And even more delicious to devour!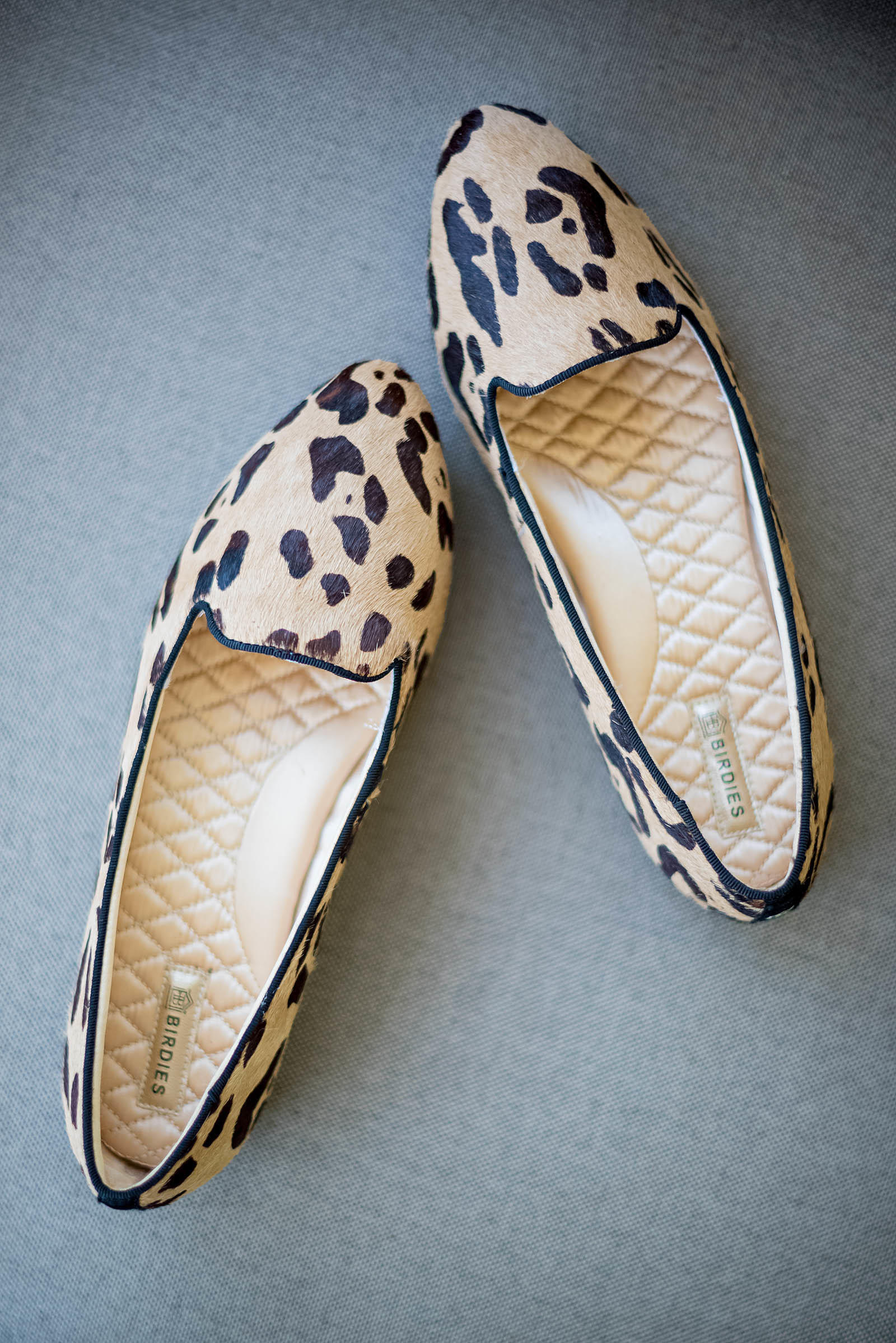 Since our delicious brunch at the Peninsula last month I've been wearing my Birdies slippers NON-STOP.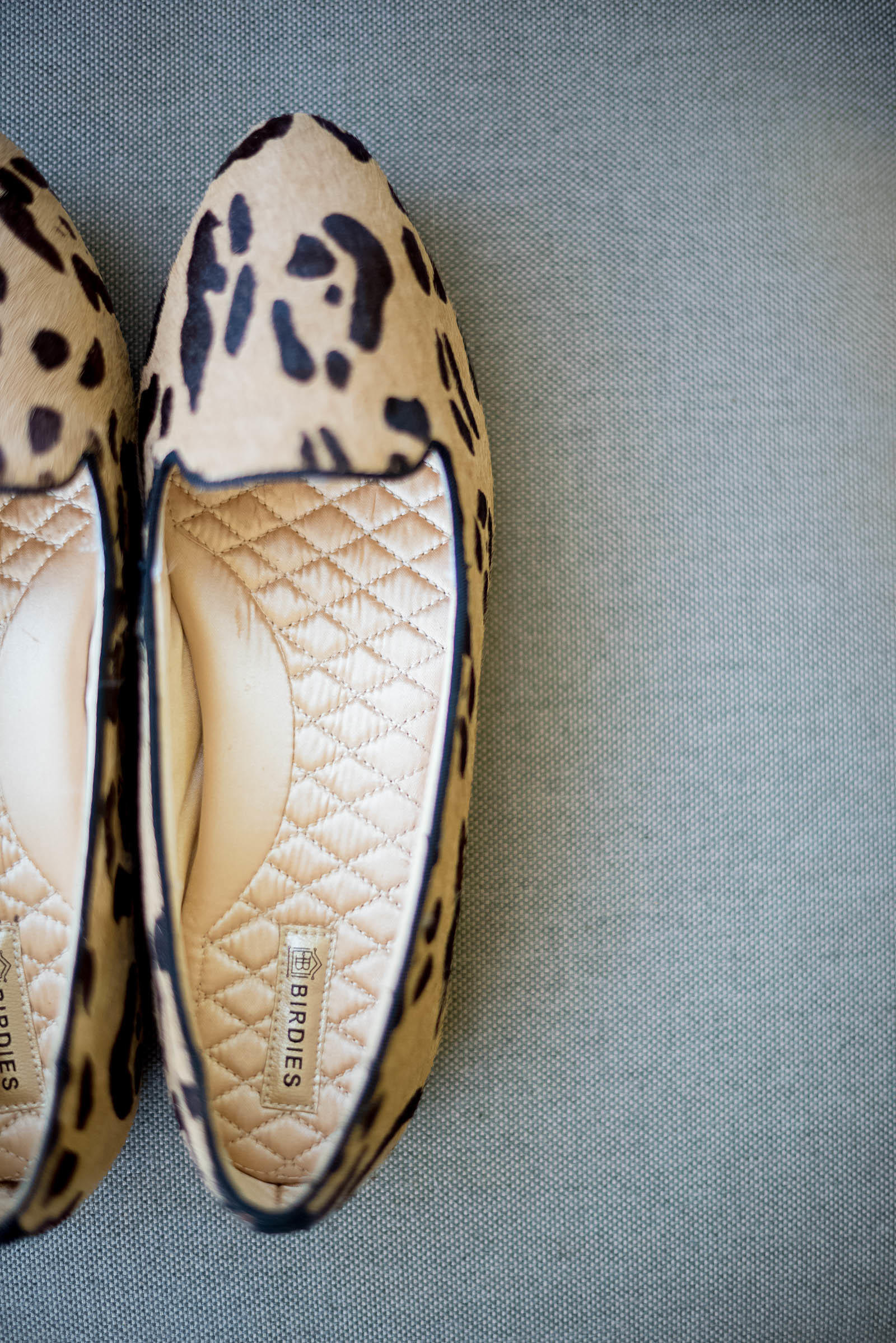 I opted for the Starling Smoking Slipper with quilted insole so I could wear them year-round (I was afraid the shearling ones might be too hot in summer).
The memory foam cushioning is absolutely heavenly to walk on and the rubber, no-skid soles mean I'm not slipping and sliding around on our wood floors like the klutz I usually am.
At first my slippers felt a little tight but within a week they were already breaking in. Now mine feel like they're moulding to my feet!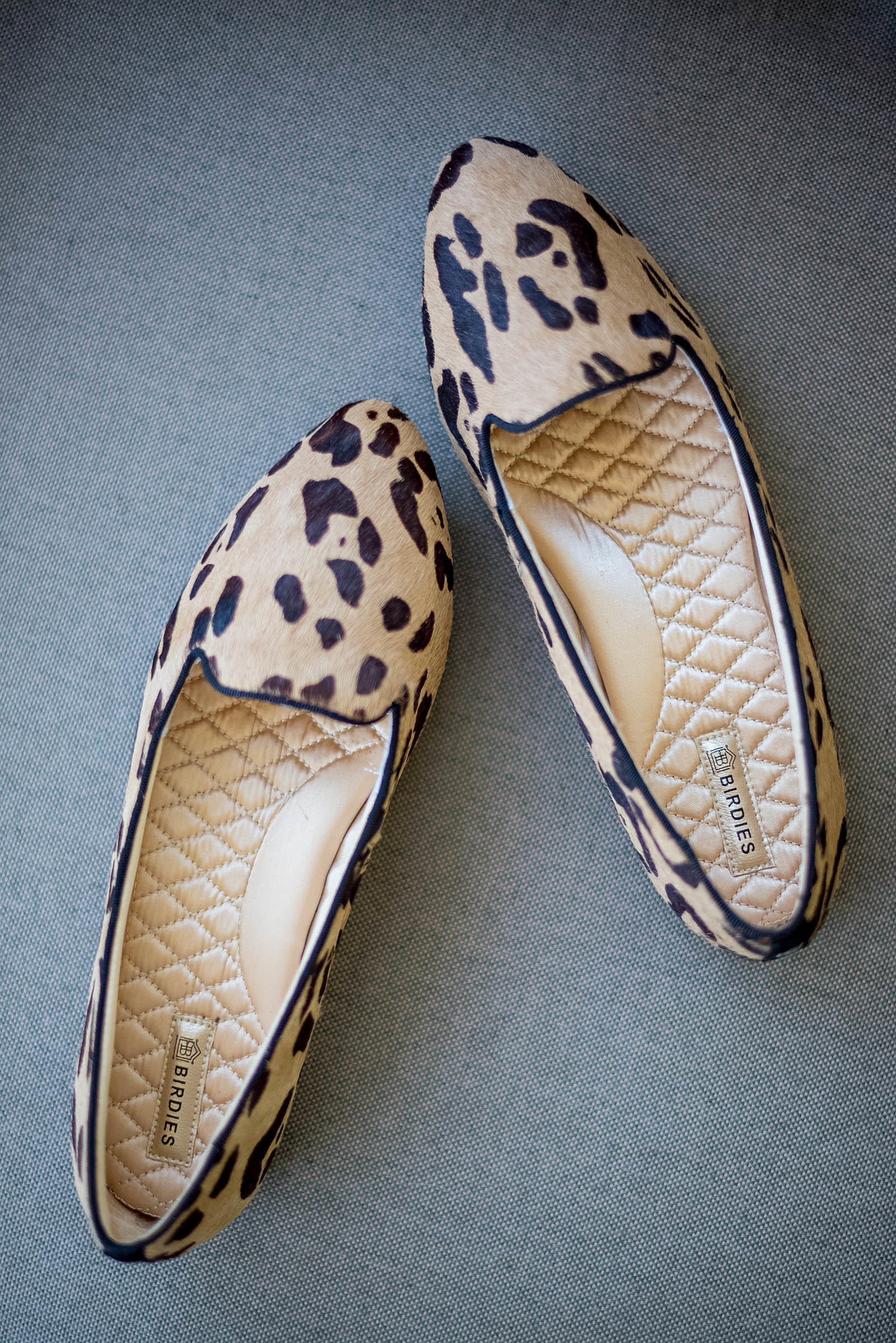 Thank you Birdies for the gorgeous slippers and for proving that homewear can be chic, luxurious AND comfortable.
These slippers make excellent gifts too!!
Headed to a baby shower this summer?
Why not gift a pair of Birdies for the Mom-to-Be's hospital bag?
Trying to find the right gift for a well-seasoned traveler?
These slippers would be so stylish to wear on an airplane!
Or maybe you're just looking for the right shoe to fit your stylish homebody lifestyle?
Buy a pair and prepare to never take them off!